This is my first time going to Menton, but my second time going to Monaco (and the rest of my south of France trip).  If you want to read about my experience the first time, you can read about my Cote D'azur blog which I actually saw Arnold Schwarzenegger in person.  For raw video clips on this trip, visit my Youtube shorts.
Menton is often treated as a "second priority" when it comes to the south of France.  When you research about places to go in the French Riviera, it's always Nice, Saint Tropez, Cannes, Eze, Antibes, and Monaco.  But to be quite honest, despite my limited time in Menton, I actually thoroughly enjoyed my time there and I definitely don't think Menton should be disregarded, and perhaps should take higher precedence than other places in the French Riviera.
I actually had made reservations for a three star Michelin restaurant called Mirazur, as recommended by Alexander The Guest in his youtube video.  The reservation wasn't very difficult, as I just went online to make the reservation for lunch.  The only problem was, I decided to cancel it, not because of the price, but because of realising how long the meal would take.  At best, it would probably take at least 2.5 hours, but it could potentially go up to four hours, and given the limited amount of time we had at Menton before we had to reunite with our friends in Monaco, we decided to spend our time elsewhere touring around Menton.  But I'm putting it out there in case you have a whole day and do plan to dine at a fantastic restaurant with magnificent views; you can let me know how it goes!
Menton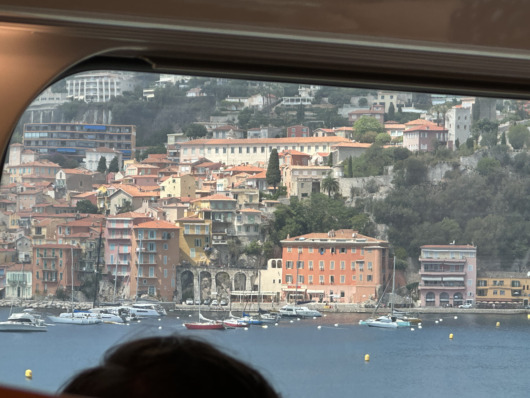 On our way to Menton, we passed by Villefranche-sur-Mer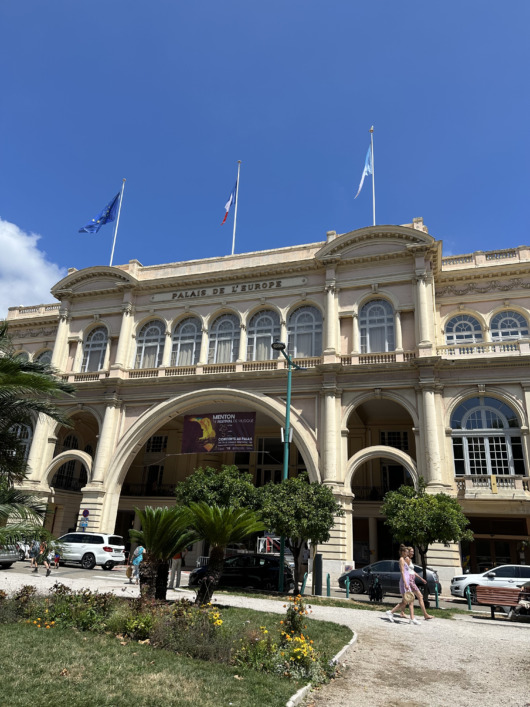 From the Menton train station, we made our way south to walk alongside the beach and passed by this beautiful architecture called Palais de L'Europe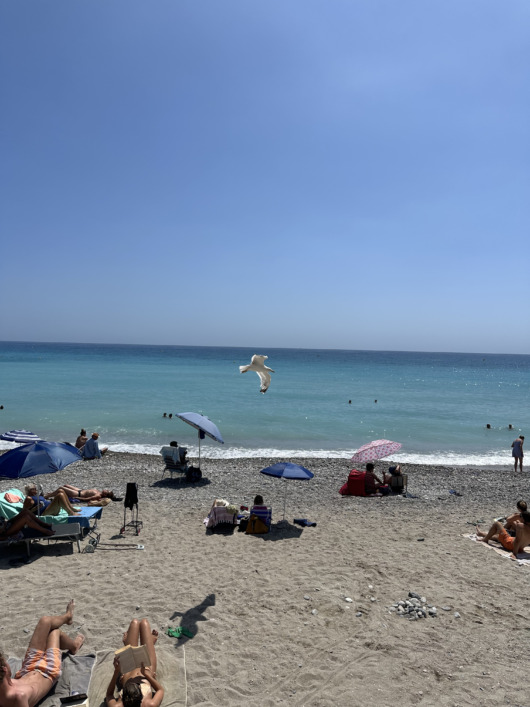 Plage du Marché, caught this moment just in time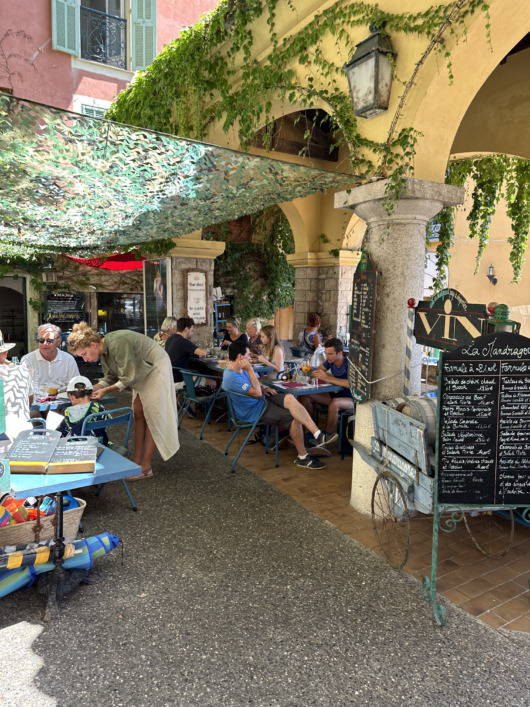 We were looking for a restaurant to dine at, and settled at this place called La Mandragore
A salmon tartare, but this was okay decently tasty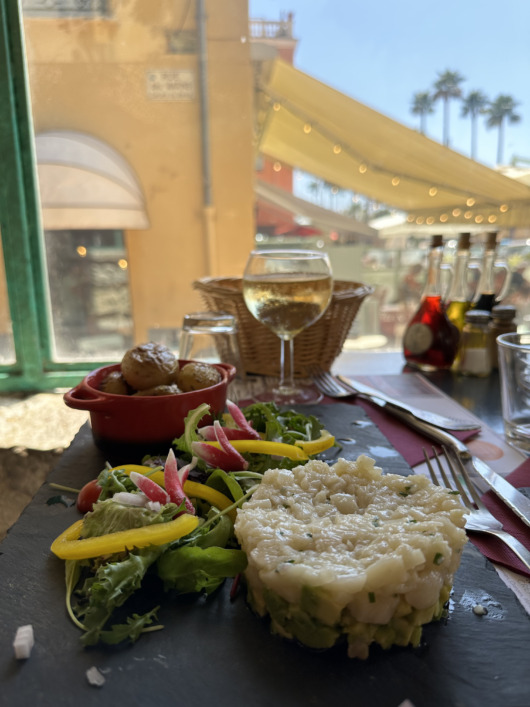 Scallop tartare, this was yummy!  Very good scallops 😋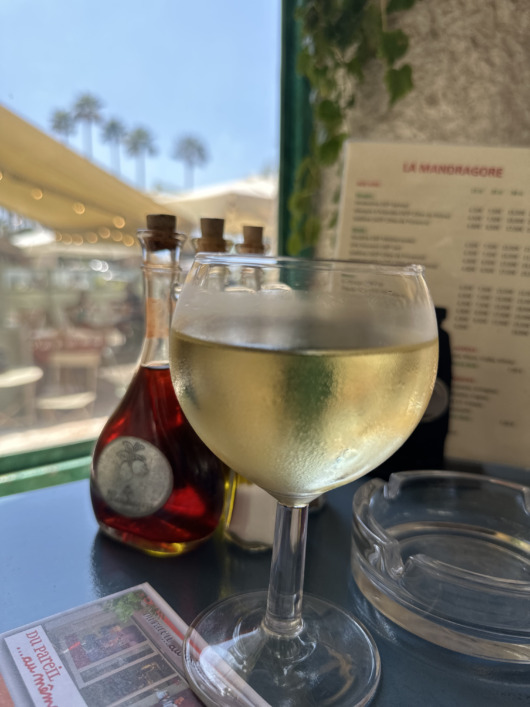 Glass of white wine for me 😵‍💫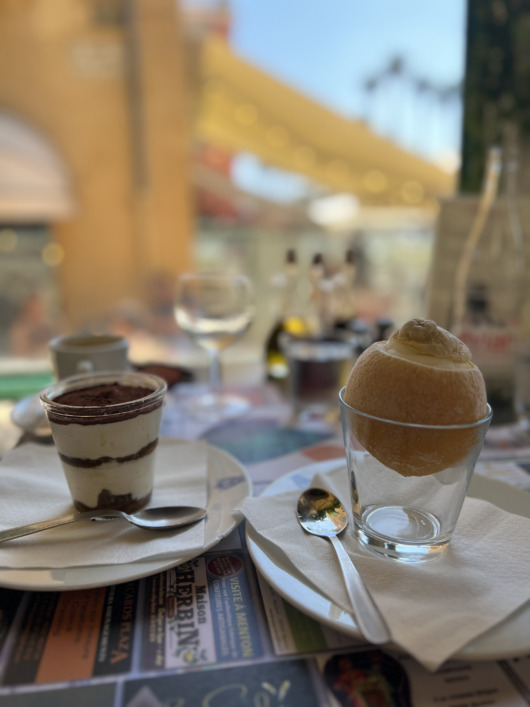 A cup of tiramisu and the other one is lemon sorbet, because lemon is supposedly pretty popular in Menton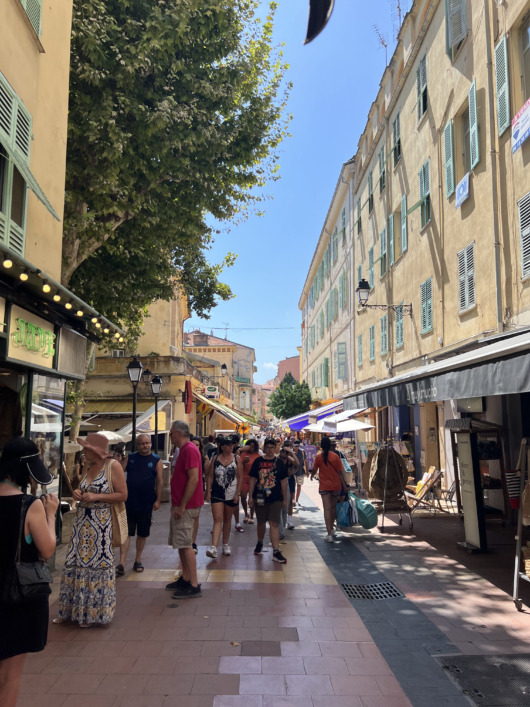 Walking around Menton and the souvenir shops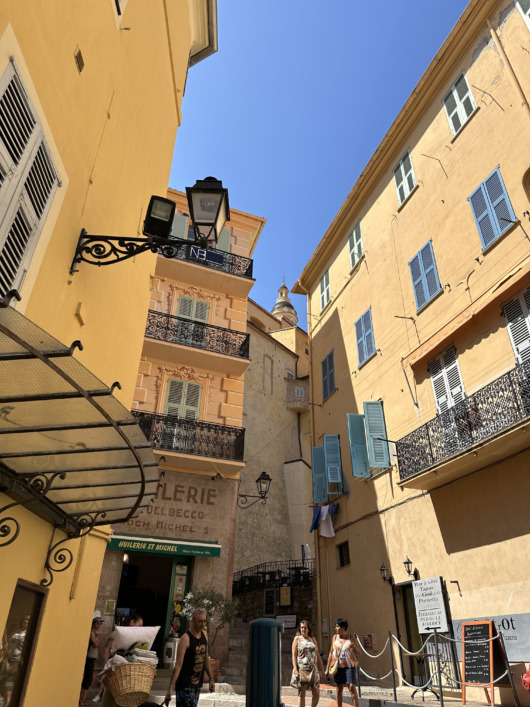 We had to walk to Basilique Saint-Michel Archange de Menton because that was the place with the beautiful yellowish / orange zig zag lines perfect for taking photos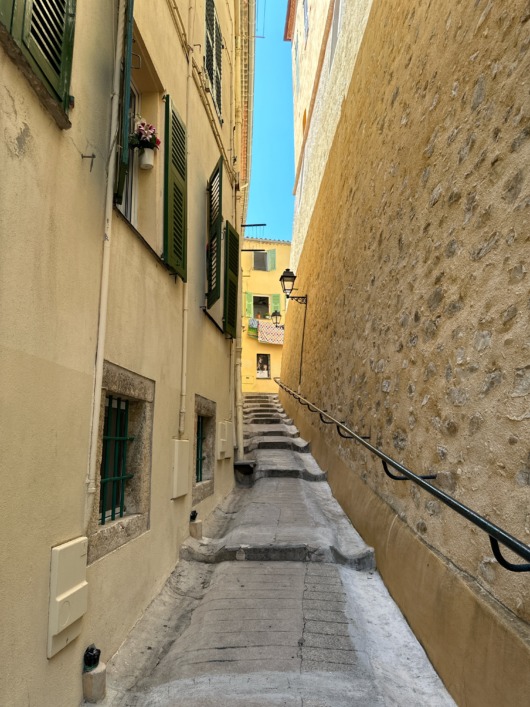 Walking up the path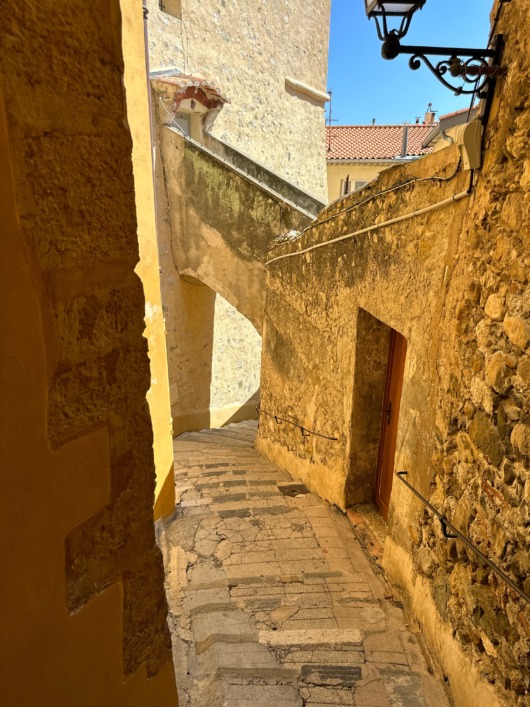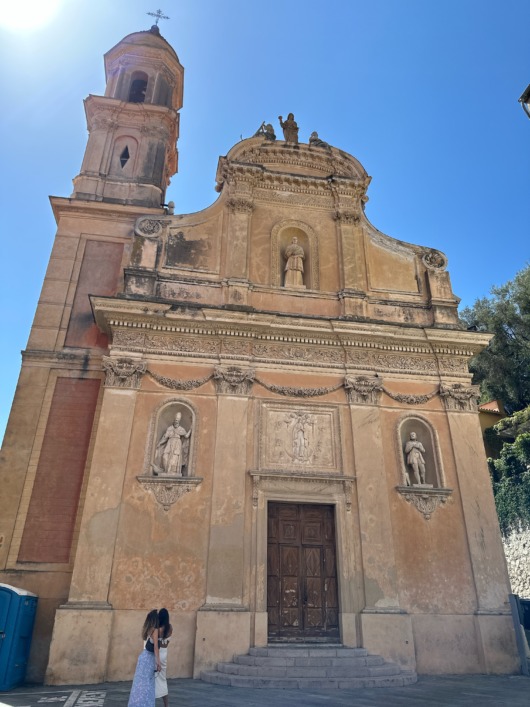 Basilique Saint-Michel Archange de Menton
Walking down from another path, the famous landmark to take photos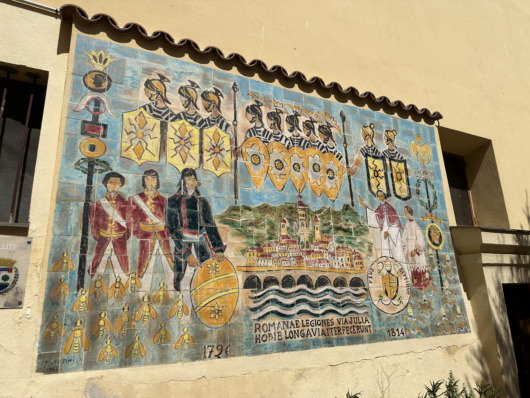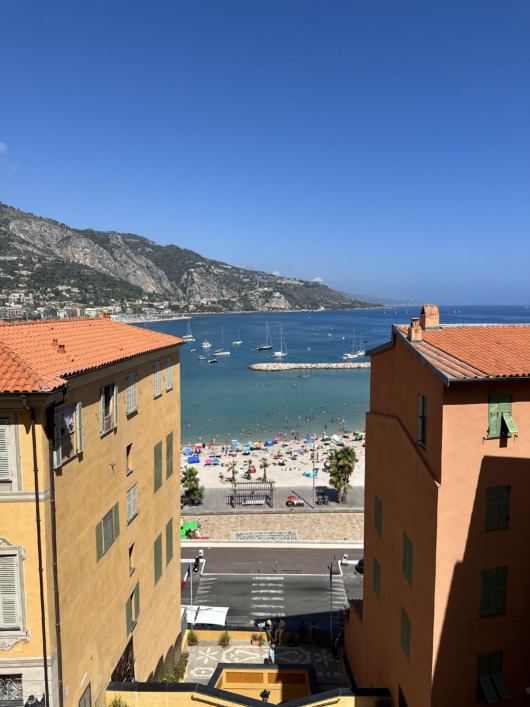 Magnificent views from above
And that was our short time in Menton.  We wished we could have spent more time here to enjoy the beach there and look at the shops more.  But given how infrequent the trains were (every 20-30 mins), and since it was around 3:30ish pm, we had to go to Monaco by then to arrive by 4ish so that we would have enough time to visit some Monaco attractions.
Menton things to do:
Visit the historic Old Town
Visit the colorful botanical gardens at the Serre de la Madone
Visit the market at Place aux Herbes
Walk to the Jean Cocteau Museum, a museum dedicated to the artist and filmmaker Jean Cocteau
Visit the Basilica St Michel and Rue Saint-Michel
Monaco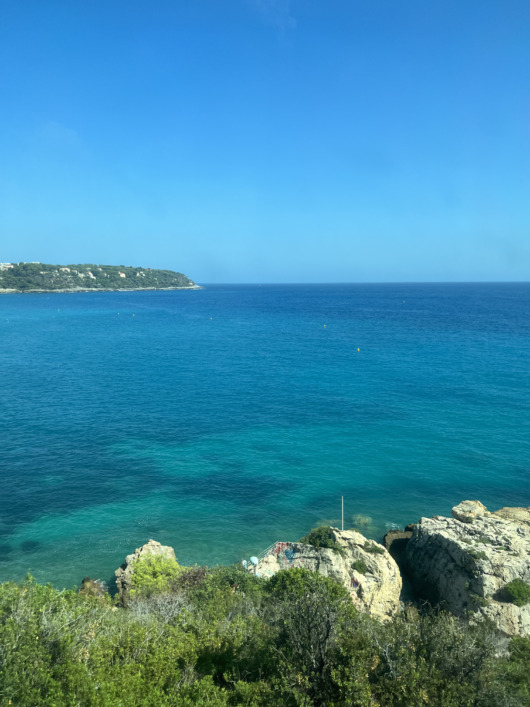 On the way to Monaco, the seas along the French Riviera were simply breathtaking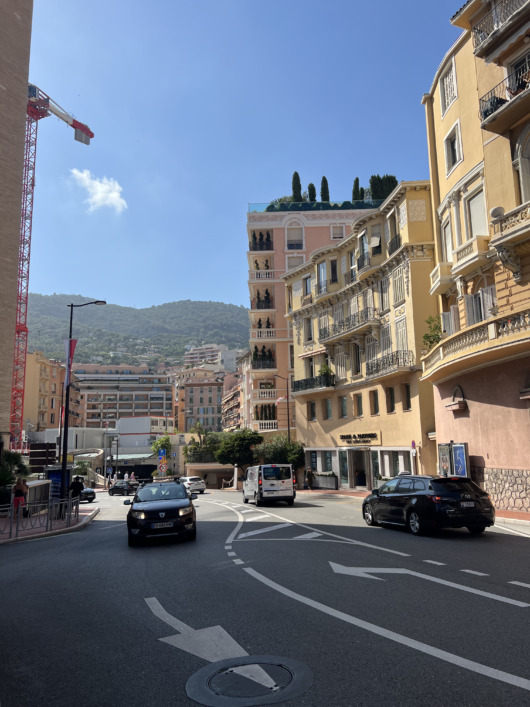 Monaco.  Do note that Monaco is a different country, so your sim card might not work here or might take a long time to recognize you're at a different country so you might not be able to use your mobile data.  Also, uber isn't allowed in Monaco, so the closest French town is Beausoleil, where you have to walk up to the top of the Casino Square garden, then up the stairway, then cross the street.  Ideal in case you miss the last train / bus at night and need to go back to Nice.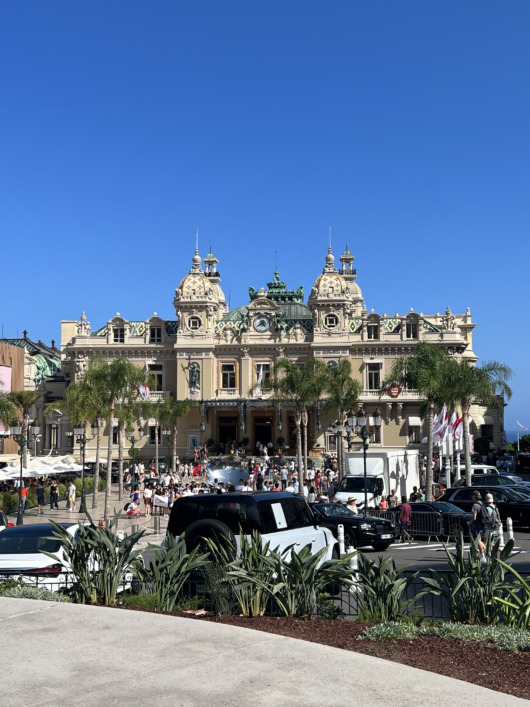 Casino de Monte Carlo (website)  My 2nd time being here.  To see my 1st time photos you can see my Cote D'azur blog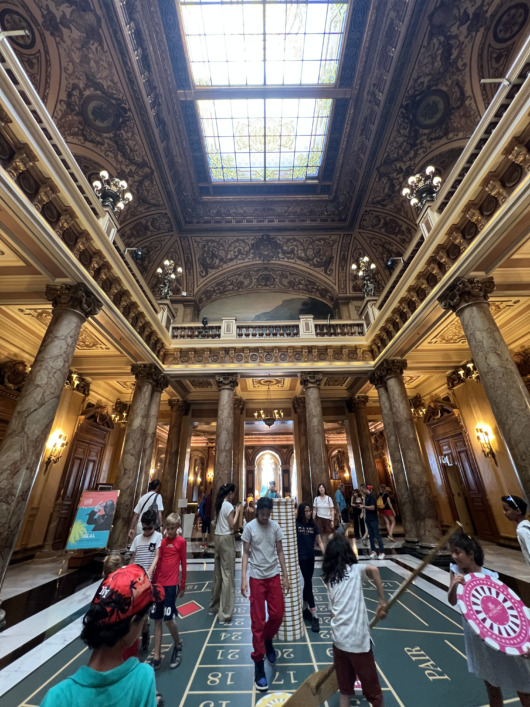 Tons of tourists and families inside.  You might also need to show your ID to get inside some parts of the casino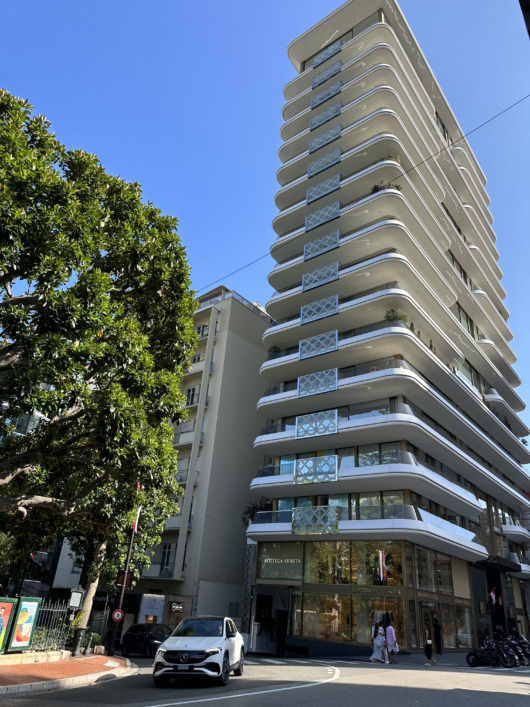 Modern architecture that I like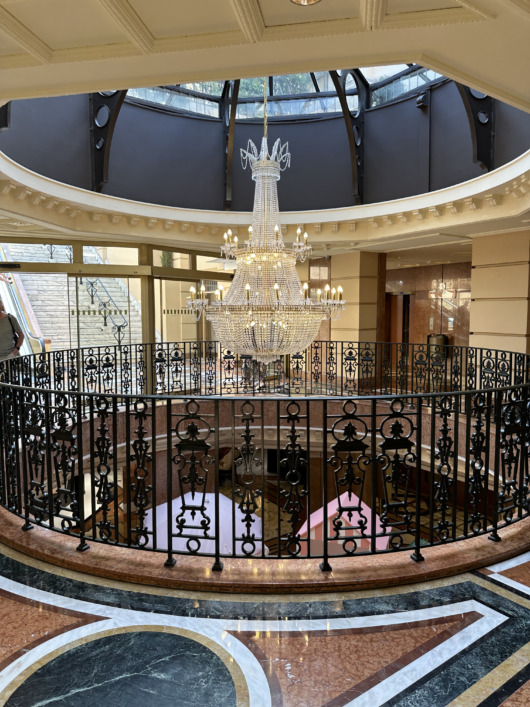 We went to the Metropole Shopping Monte-Carlo believing that there would be a taxi we could get nearby.  We tried using the Sixt app but man… the Sixt app to the Prince's Palace of Monaco was like a ridiculous price for 6 mins, like €40.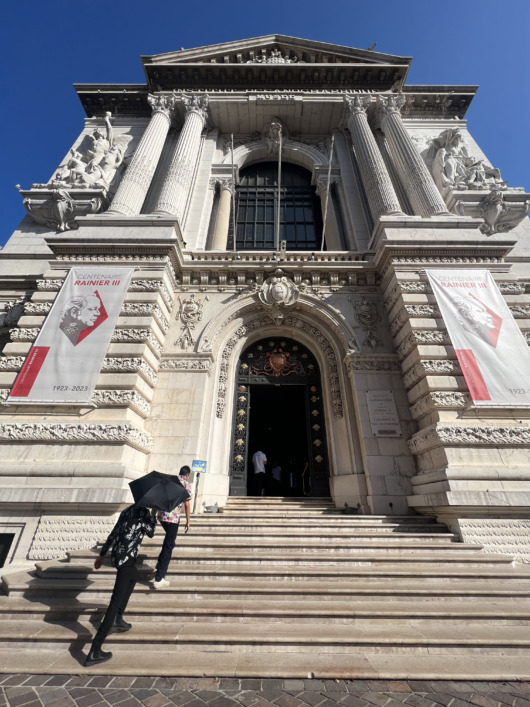 Since most attractions closed at 6pm, we decided to opt to go to the Monaco Oceanographic aquarium (Musée océanographique de Monaco) just because we could stay indoors to cool off as it was relatively hot during that afternoon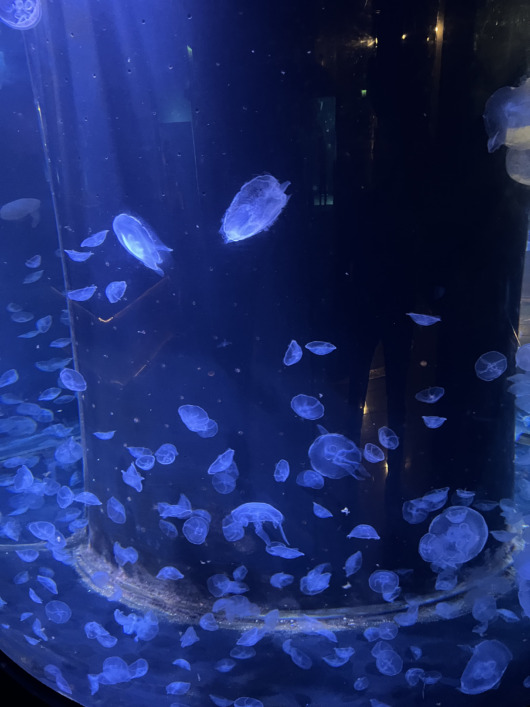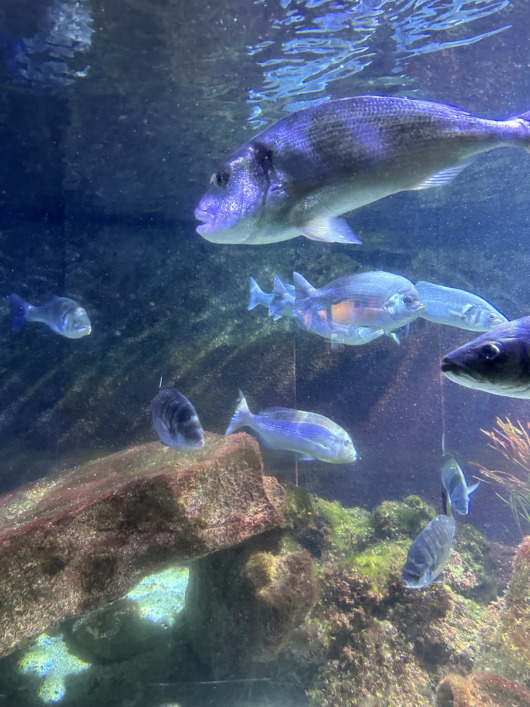 I wasn't thoroughly impressed since Ocean Park in Hong Kong also had an aquarium with what I believe a more diverse marine ecosystem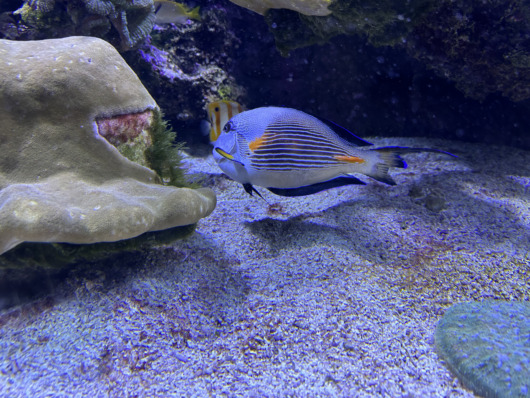 We spent most of the time just hiding from the heat and finding a seafood restaurant to go to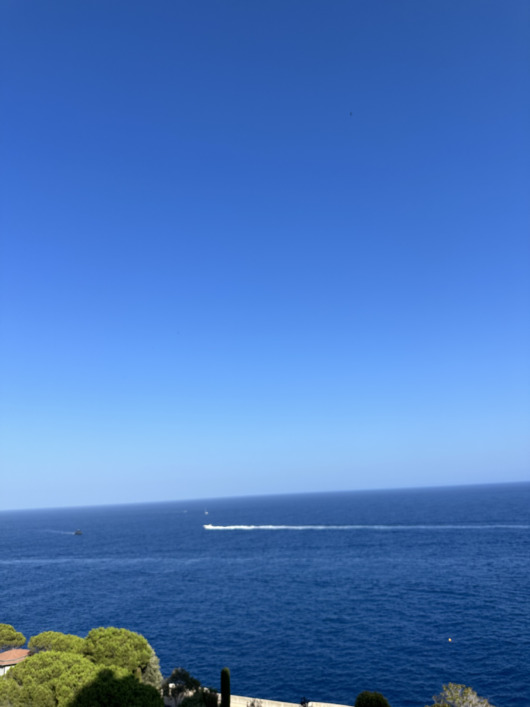 Ocean views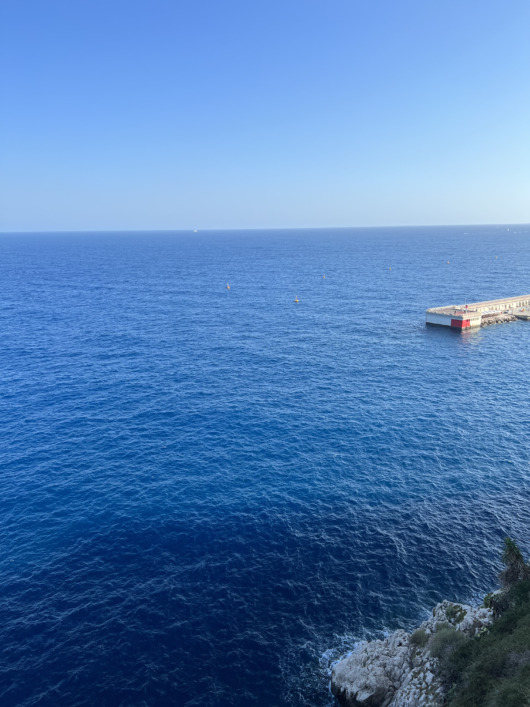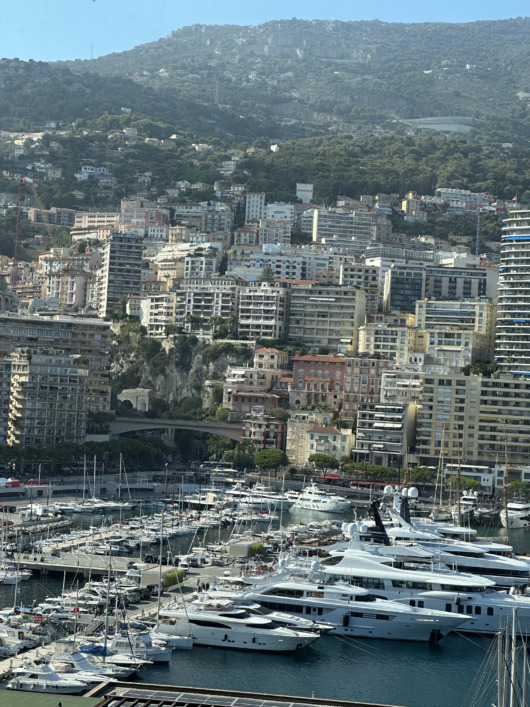 Beautiful Monaco, the billionaires' playground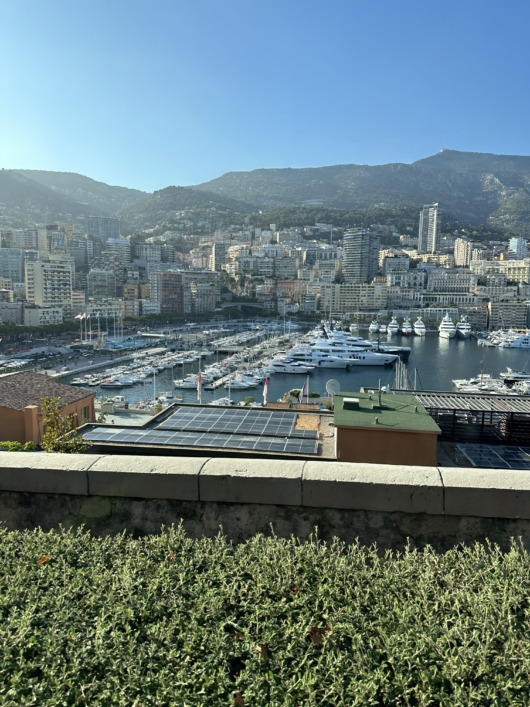 Taken on the bus
Speaking of buses, for some reason Google Map almost made us take the wrong transportation to go to Oceanographic Museum from Casino de Monte Carlo by suggesting bus 608, which actually went back to Menton.  But actually the bus that took us to where we wanted to go around Monaco was bus 1, you just have to make sure the direction is right when taking bus 1.  Bus 2 also takes you around the popular spots around Monaco as well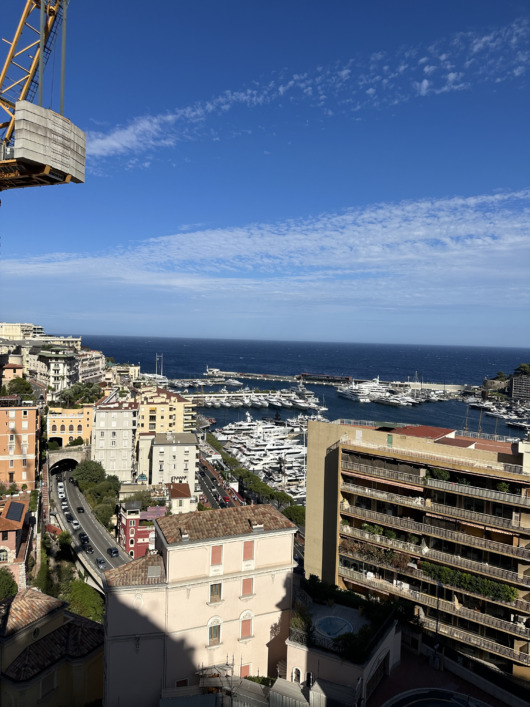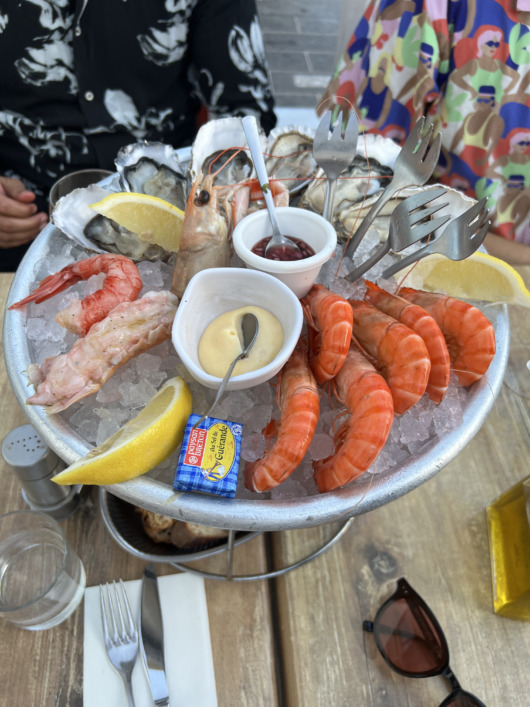 After researching about the different seafood restaurants in Monaco, we decided to go to La Pêcherie U Luvassu (website), located along the ports of all these mega yachts.  Here we each ordered a sampler of different seafood items we wanted to try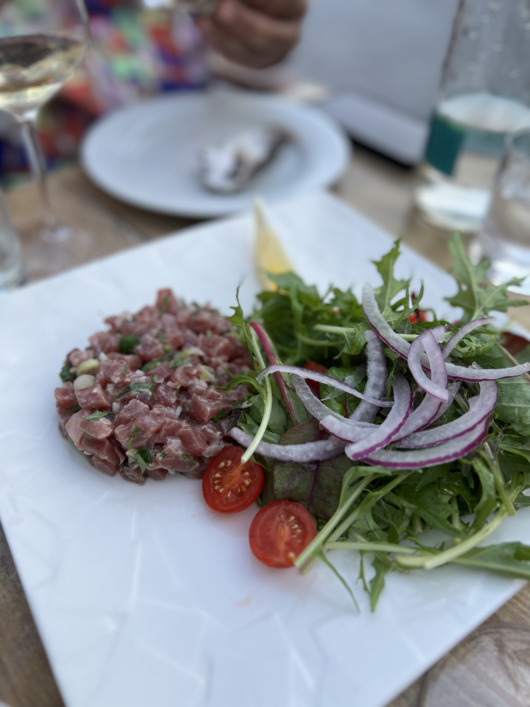 Tuna tartare I think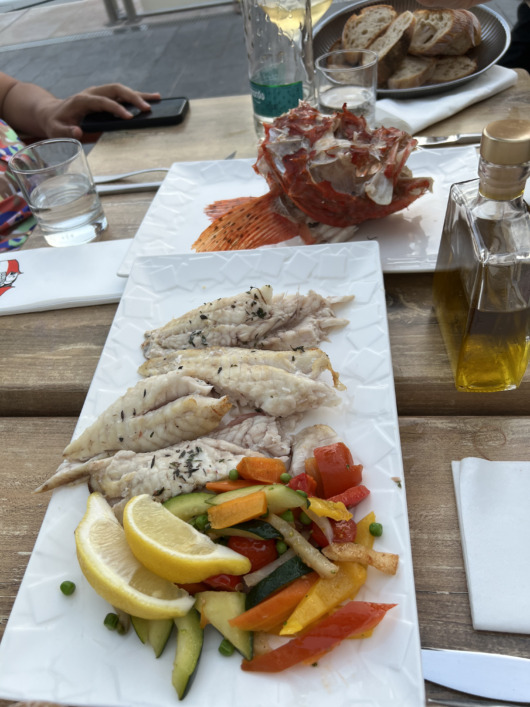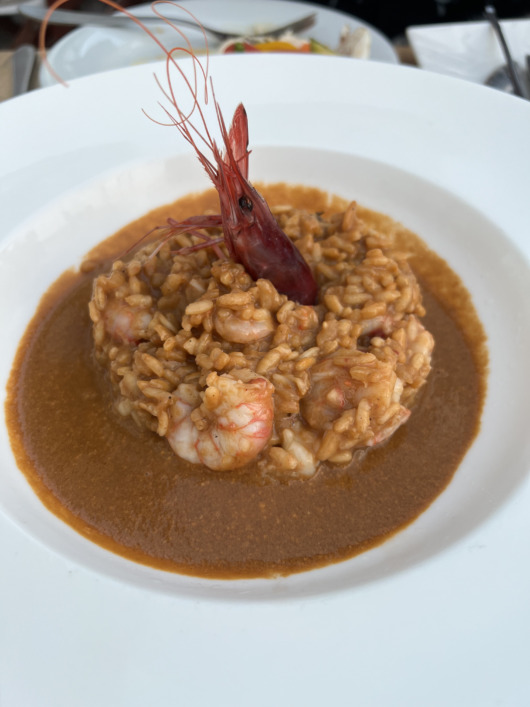 I think this was the shrimp risotto?  Overall the dishes were quite fresh and pretty yummy, but the bill was definitely leaning towards being quite expensive (I think around €130-150 per person).  That being said, we did order like two bottles of champagne to accompany our meal.  Live large in Monaco!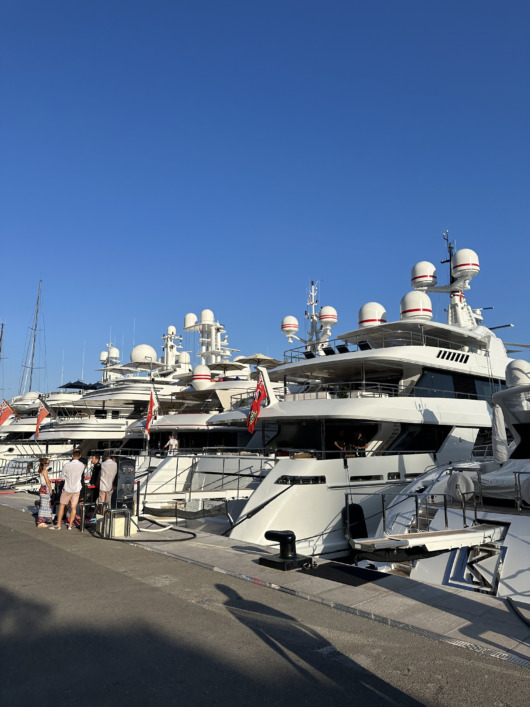 Right next to La Pêcherie U Luvassu were the super yachts and Port Hercules
We watched the sun set in Monaco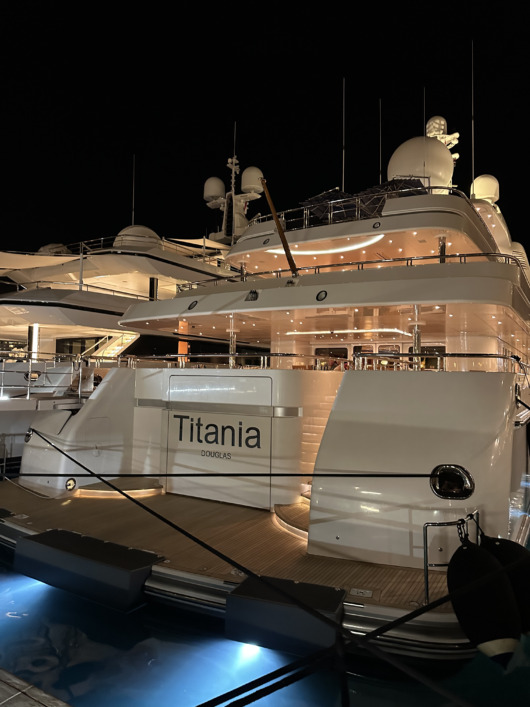 No need night clubs when you can party on these yachts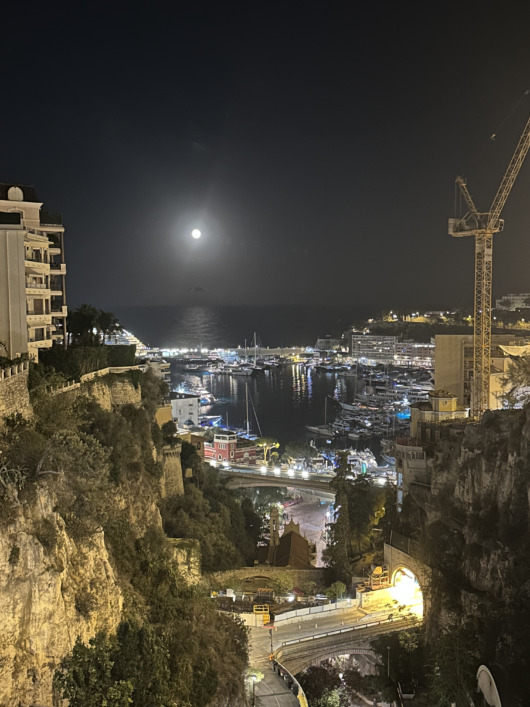 Monaco at night.  Not only did we miss the most recent train back to Nice, but the train got delayed, so we waited like an average of an extra hour before we got on the last train.
To call a taxi in Monaco, you can call their centralised platform at +377 93150101 and they are available 24/7
Other restaurants I researched that potentially looked good in Monaco – COYA Monte-Carlo (Peruvian), Blue Bay, La Note Bleue (music bar and DJs), Maya Jah (Indian), Avenue 31 (Italian), The Pearls of Monte-Carlo (Seafood; was our top choice but wasn't sure how to get there except swimming across from the Oceanographic museum), Quai des Artistes (seafood)
I actually told my friends to dress up as I was planning on partying at Monaco at potentially a couple places – Jimmyz, Maona, and Club La Vigie.  But I think my friends were both starting to get sleepy by night time and have had enough of Monaco; I think the heat just got the best of them and the place just felt too touristy for them.  Cause the parties start around 1am so it was either catch the last train back to Nice or party all night or try to find an uber back to Nice which would have been quite difficult.
Other things to do in Monaco – Palace Square, Prince's Palace of Monaco, Jardin Exotique de Monaco, Tete de Chien, Prince of Monaco's Car Collection
Other things to do in French Riviera – Èze and Cannes, Saint Tropez, Sainte Maxime and Plateau de Valensole and Gréoux-les-Bains and Verdon Gorge, Bellet vineyard Chateau de Cremat, places to eat in Nice, places to explore in Nice