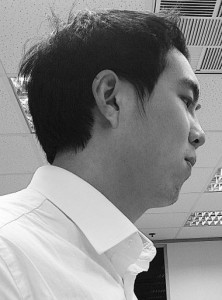 Hi there! My name is Ryan and I'm the owner for this site. As an avid traveler and an aspiring music producer, I decided it would be fun and useful to share the world I've explored with you.  I've been writing blogs since Dec. 2015.
I'm male, from Hong Kong, and living to be alive and to follow my passions. While I'm still young, I would love to go to as many different places as possible before I'm burdened with responsibilities or have a weakening body.
Feel free to comment or contact me for anything related to traveling and music, even if that means you have something to share with me. I am also available for producing music, speaking engagements, sponsored posts, social media consultation, brand ambassadorship and cross marketing. If you have other great ideas, please do not hesitate to contact me and we can discuss.
Information About This Website
Let's get you started quickly – the main navigation links include: Home, Categories, Countries, Archives, About, and Contact. Home brings you to the site's homepage; Categories sorts the posts into different categories (as explained later below); Countries sorts the posts based on different countries; Archives is a history of all my posts in chronological order; About is where you are at right now; and Contact brings you to the page where you can contact me.
Throughout the page at the sidebars or footers there will be links to recent posts, Instagram pictures, my other social media accounts, subscription, and more.  You should be able to share my posts with your friends by clicking on the small social media icons in each post.
No amount of knowledge can replace experience, yet no amount of experience can replace knowledge.
Breaking down the Categories, we have: Events, Travel, Interviews, and Misc.  Events include music/travel events that would happen in the future in the location I've been or a list of music/travel events; Travel includes your typical travel blog posts of the location; and Interviews include interviews I might have done with in general. Misc includes posts outside of any of the above categories but are still travel related.
So that's it!  I hope you have a great time exploring Travel with a Butterfly and as always, I welcome for any feedback or suggestions.  I've quoted the above, "No amount of knowledge can replace experience, yet no amount of experience can replace knowledge." because I believe it is with knowledge and experience that allows you to understand someone or something comprehensively.  As such, travel with a knowledge of history beforehand, learn from the people and things at your travel destination, and experience what it's like to be at the travel destination.
Edit (Oct. 28, 2016): No longer doing music sections, so took out Songs and Featured Artists and made edits according to that.  Also updated some information.