So!  You decided to read about this Saint Tropez blog to get the best tips to meet a celebrity here?  Or better yet, which places are the best to eat at and to party?  Well, while we did not spot any celebrities for our 1.5 days at Saint Tropez this time, I did spot Arnold Schwarzenegger last time which you can read about in my Cote D'azur blog post I wrote about six years ago.  You can read about my past experience in Saint Tropez last time around there as well.
This time, we also managed to go to many awesome places to eat and party, despite our short time in Saint Tropez.  I'll also be talking about prices, where we stayed, getting around, getting to Saint Tropez and more.
You can read about other parts of the French Riviera I've been to, such as Eze and Cannes, Menton and Monaco, Chateau de Cremat for the Bellet vineyards, and less touristy regions of Cote D'azur such as Sainte Maxime, Plateau de Valensole, Verdon Gorge and Gréoux-les-bains.  You can see the places I ate in Nice and also the places I walked around and stayed at in Nice as well.  Wanna check out my travel video shorts?  Check out our Youtube.
Let's begin by sharing a story where we almost couldn't rent a car to go to Saint Tropez.
Getting to Saint Tropez
Getting to Saint Tropez isn't easy.  I've tried to find as much information as I can to get to Saint Tropez, and there just doesn't seem to be any cheap and convenient way to get there.  There are a couple buses that go from Nice to Saint Tropez, but they all depart early in the morning.  Worse yet, is that usually they aren't really public buses, they're more like tour buses that bring you to Saint Tropez in the morning, and back in the late afternoon.
Then there are boats, but usually they leave from Cannes, and again their time slots are very limited and also usually like for a one day return trip.
I did try checking for Uber, but it would cost about €250-300 per one way, and that's only for one car! (We probably needed two cars since we had so many luggages).  Plus Uber was not ideal because we were going to the lavender fields in Plateau de Valensole anyway.
Ideally, driving was the best option.  Unfortunately, when I got to the Nice airport, I realised that I didn't bring my domestic driver's license!  I had my international driver's license, but the car rental agency we reserved a month prior, Alamo Car Rental, wouldn't let me get the car.  It was a very cheap car costing only $350 for two days.
I tried getting my friends to come over so we could try to switch the main driver to them, but not only would the lady in the front desk not help me with switching the main driver since I had to do it through the general hotline of Alamo, the Alamo's customer service desk wasn't open since it was open in Central Time in America so there was only an automated voice, but I tried calling other branches of Alamo in France and they told me to contact Expedia, which I booked through, saying they weren't responsible.  I talked to two different agents in Expedia, and they told me they weren't responsible for the changing the driver's names nor the refund.  Basically, Alamo was pointing fingers at Expedia, and Expedia was pointing fingers back at Alamo with the responsibility of changing the drivers' names and the refund process, and ultimately I was not able to claim my $350 back!  F***!!  So infuriating!  I was very stressed because we had planned Saint Tropez and I really wanted all of us to go there and we were wasting time thinking of what to do next cause we were only there for that one day / night and so I was panicking.
Long story short, we ended up booking from Hertz, the car rental agency that I thought would be even more expensive, as they allowed me to book with the international driver's license.  Well, the front desk there gave us two options, one was also about $350 for a 4 person car, and one was a BMW X1 that costed us about $900.  I wanted to go for the $350 car, but when we went to check it out, the car was too too small.  Sure, it does fit four persons, but when you got 4 huge luggages with 6 medium sized luggages, it definitely was not able to fit in the trunk.  We were therefore forced to choose the BMW X1.  We didn't want to waste any more time and wanted to get going.  Even with the BMW X1, we barely fit all our luggages, fitting some of them in the trunk, and having to fit a couple of them in the middle seat facing sideways with other smaller bags placed on top.  As the main driver, I could barely see the back window as half of it was covered.  My friends did not look too comfortable in the back.  The car also was difficult to maneuver as the weight was very height for our car, and I wasn't used to driving the X1 from the get go and the narrow roads, oops.
By the way, the car rental service was a short walking distance from terminal 2 in Nice airport.
By the way, turns out my domestic car driver license was in this pouch bag that I had placed all the other cards that I was not planning on using, in my backpack.  I thought I had left it in Hong Kong 😅  So stupid of me.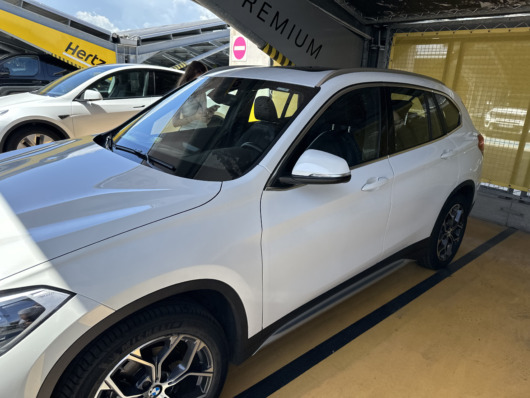 Our BMW X1 in Nice Airport, considered a premium car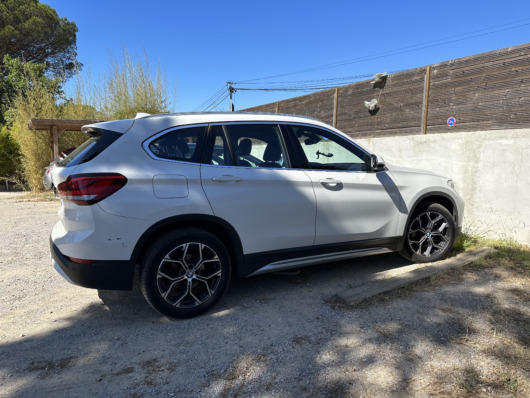 The BMW X1 parked next to our Airbnb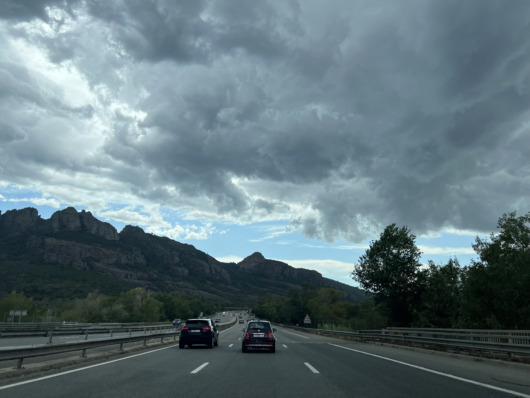 When driving to Saint Tropez, we faced a bit of gloomy, rainy weather
Where We Stayed
We booked a rental house on booking.com for Maisonnette Antelissa à 3 minutes en voiture des plages et du centre ville.  We booked pretty late, about a few weeks or no more than a month before our visit, and a lot of places were already booked out in Saint Tropez then, or were ridiculously expensive.  Like the ones that were near the city costed about USD 500-600 per night per room.  For us, we paid about €765 for 4 persons for 3 bedrooms and one bathroom.  Yes still very expensive, but compared based on the location and the price, it was the best that can accommodate all of us.
The bad things about that place was that it was a bit far from the city of Saint Tropez, far as in it was about 30 mins walking distance (but only 6-7 mins taxi ride).  So if you're out partying, then you have to rely on taxi / uber to go back home, which I guess isn't all that bad except that it's super expensive.  The rooms didn't have aircon, it was a central aircon which we didn't realize until we left, the check out time was usually 10am so a bit early, and there were only two proper beds and there was an open loft at the top for an extra two beds.  Oh also there was only one bathroom to share.
Luckily, the good things were that the hostess was very friendly and I informed her we were gonna be late (because of the huge mess with the car rental and the traffic and a car accident that caused a bit of traffic near the house), and that the house was actually quite clean and organized.  We didn't get to spend much time at the house anyway so having small rooms or sharing one bathroom didn't bother us too much.
My biggest advice is to try not to go Saint Tropez during peak season, but if you do go, book your accommodations early, at least three months in advance!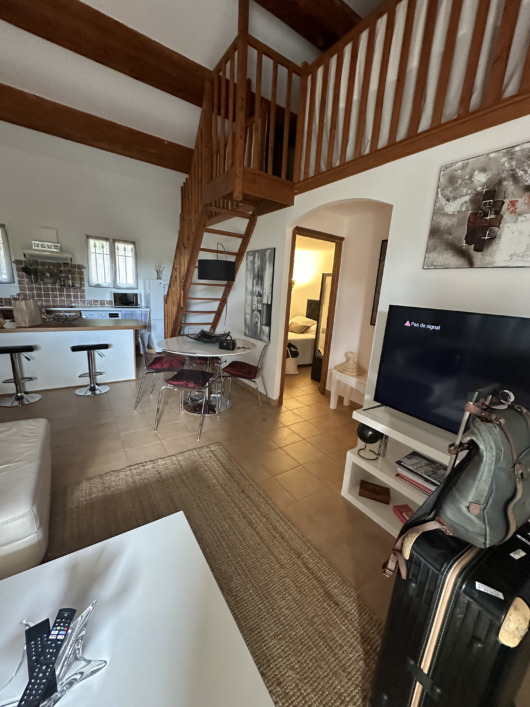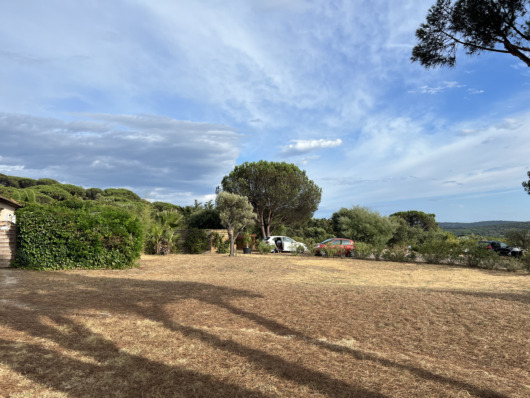 An empty field right outside our rental house.  Apparently a pig might pass by time to time, but we didn't get to see it.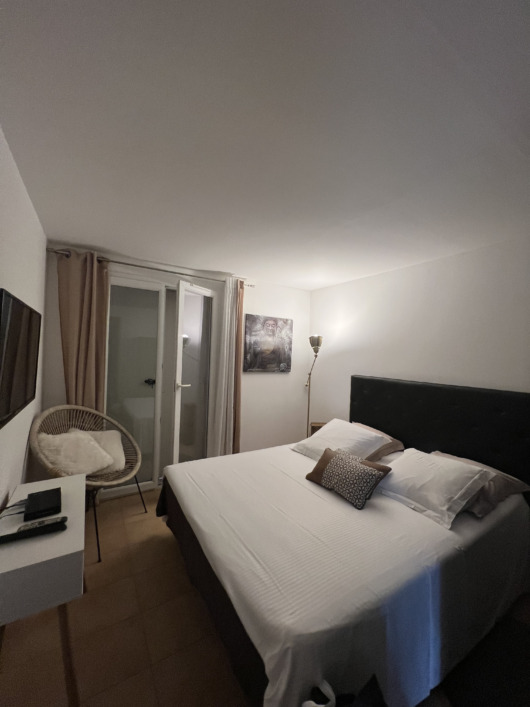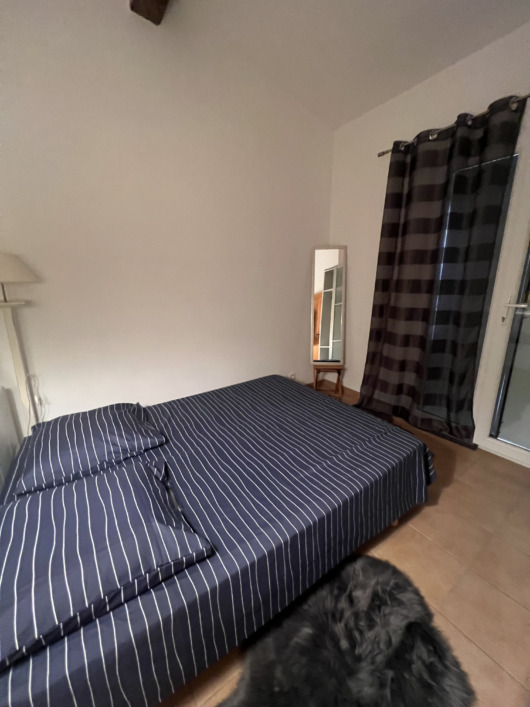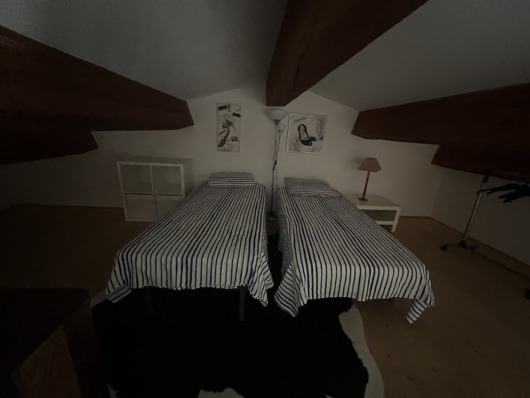 Not a closed room, just open loft with two twin beds
The terrace of the place which we didn't get to use
The hostess recommended a "premium" taxi service.  It costed €40 for 8 min ride, no joke.  Ever since that, we started calling uber, which was still expensive but at like half the price.
Where We Ate in Saint Tropez
Even though we didn't have time to eat lunch on our first day there since we arrived late to Saint Tropez, we still managed to eat at two places.
Chez Camille (website)
Be sure to book this ocean view beautiful seafood restaurant because it always has full reservations and for good reason!  If you're looking to propose, this is also a perfect place.  The website does a much better job at describing the amazingness of this place, so be sure to check their website out.  You can make reservations on their website as well.
Chez Camille is actually located about a 15-20 min driving distance from the main area of Saint Tropez, near the south east corner of the region.  They are pretty strict about you arriving on time, or if you're late they will let you know what time you need to return the table back by.  For us, I think we originally booked for 7pm and had to return the table by 9pm, but we ended up arriving at 7:30pm and never had to return the table.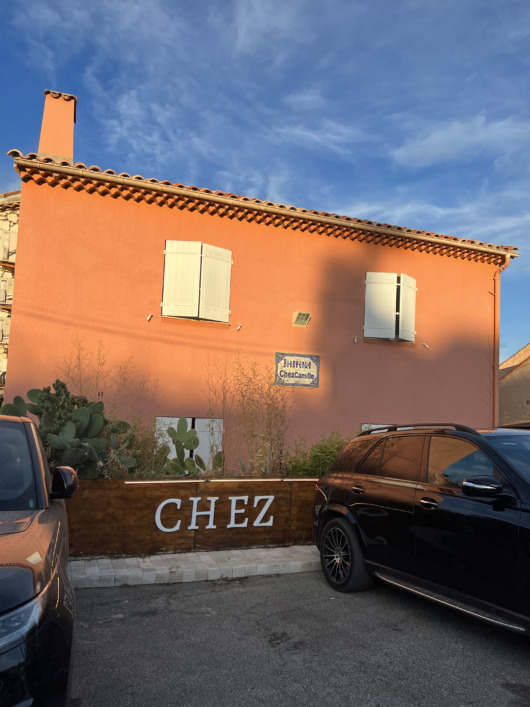 We took an uber here that costed about €40 for the 15 min ride.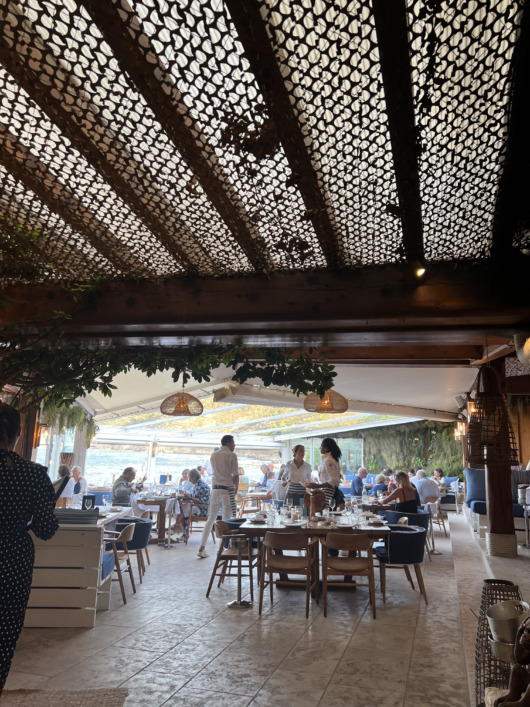 Beautiful ambience and views.  Initially I was thinking of not going since we were going to be late and we really did not spend any time checking out Saint Tropez yet and it was far enough to be quite costly for Uber, but my friend insisted on going, seeing the good reviews of the restaurant.  I'm super glad we actually came.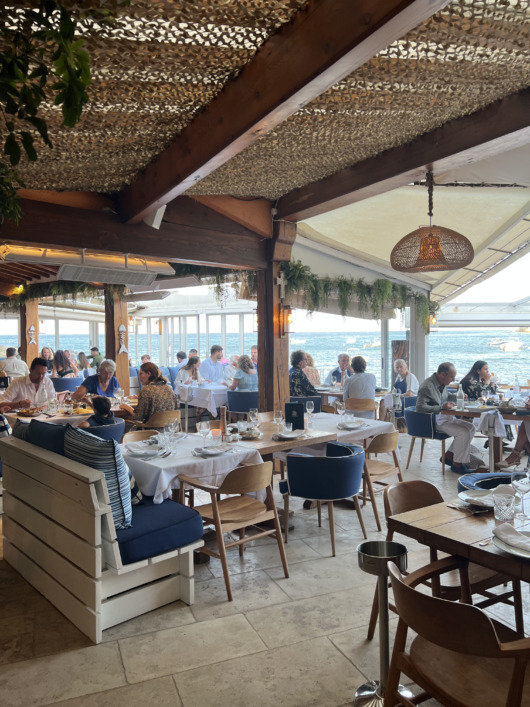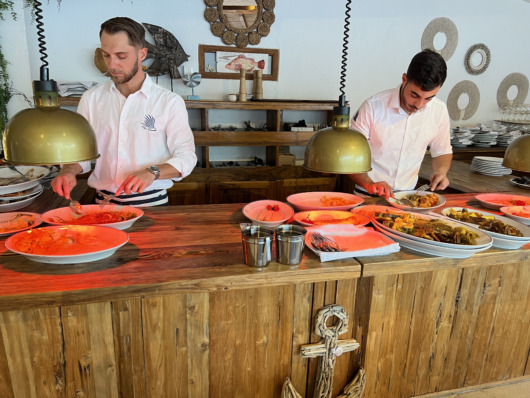 You get to see the staff prepare the seafoods in front of us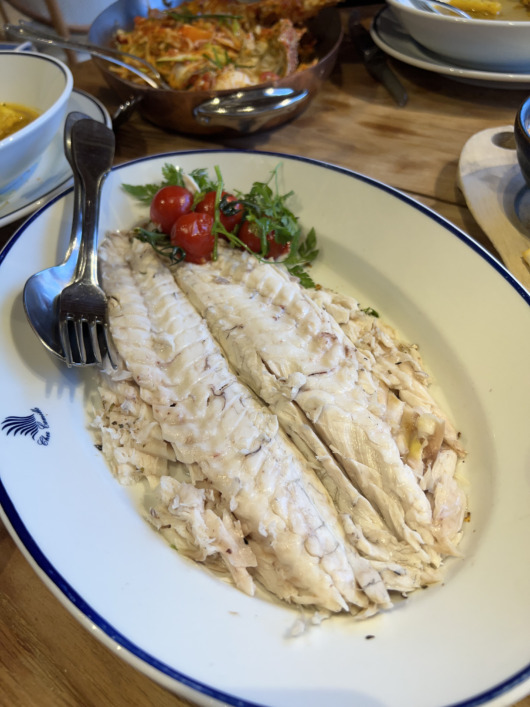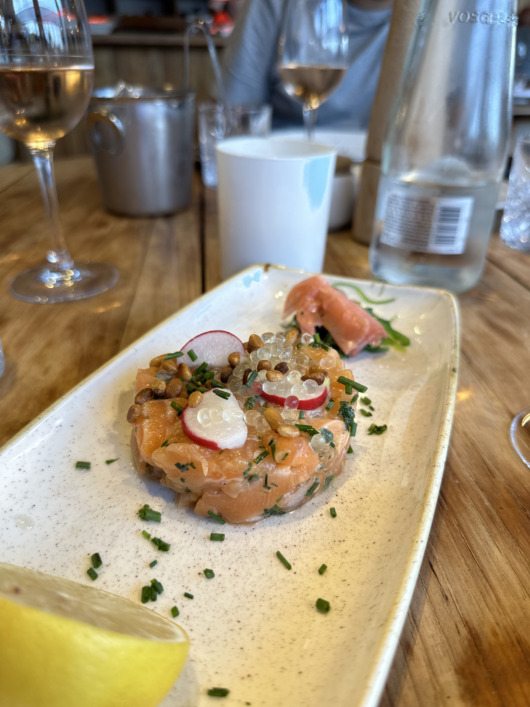 Salmon tartare (Tartare de Saumon aux perles de yuzu et Pignons de pins torréfiés)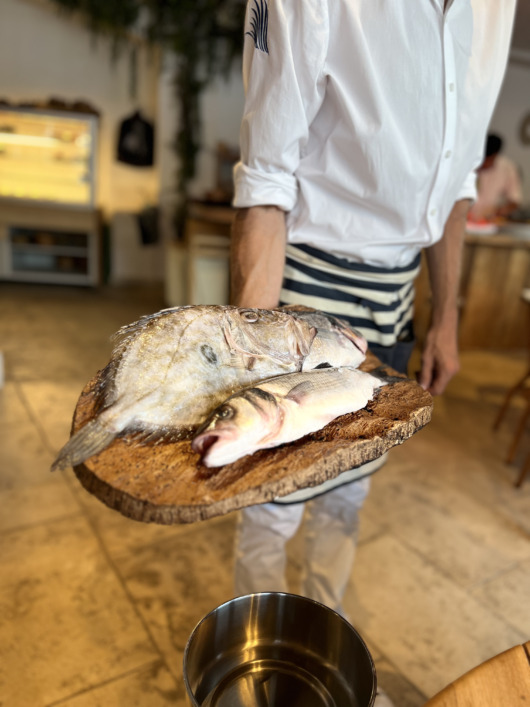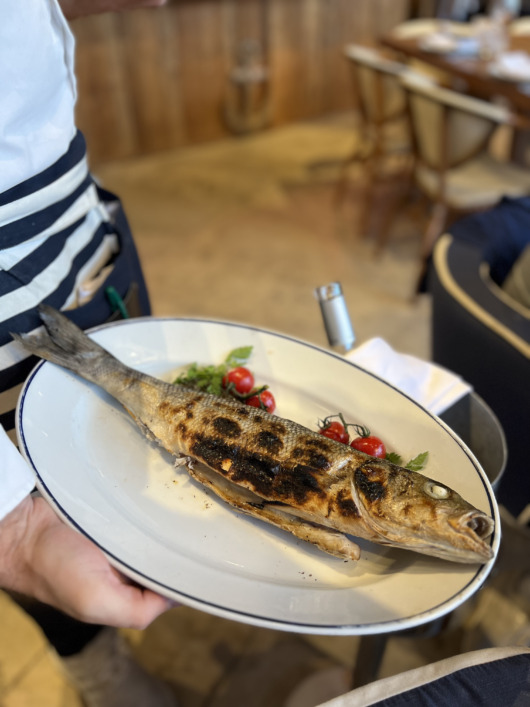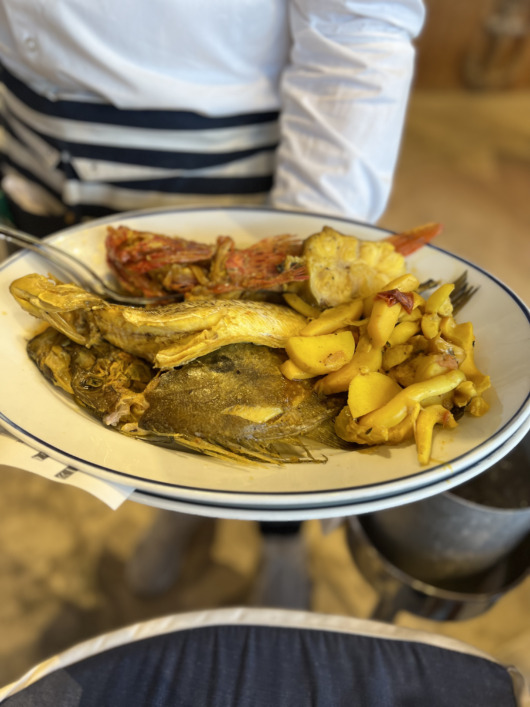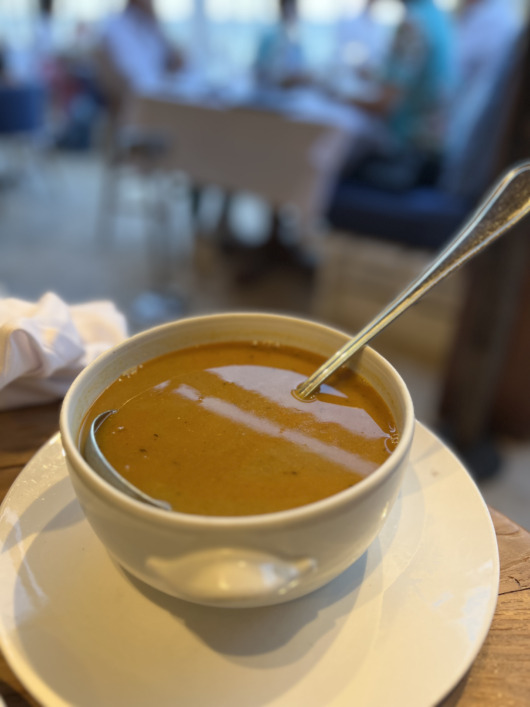 Bouillabaisse au Feu de Bois – super super amazing, their signature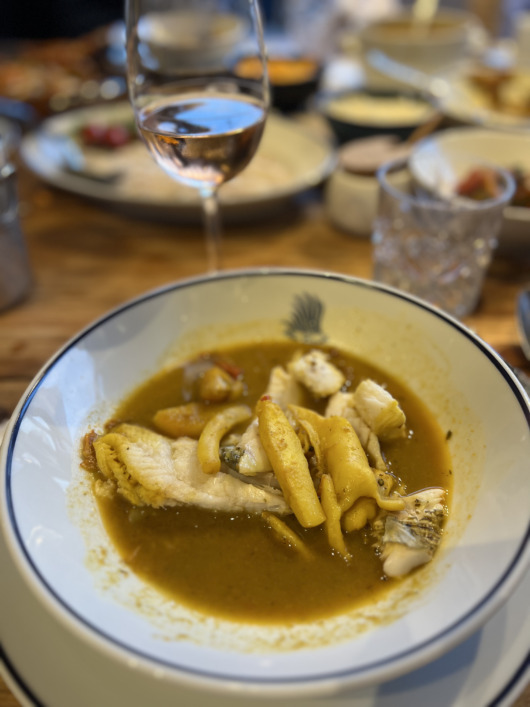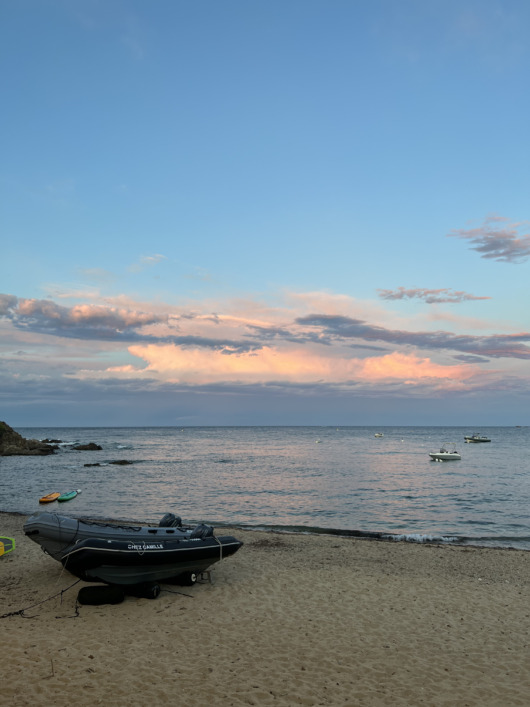 We watched the sun set and enjoyed the gradual transition from the clear blue skies to the pitch black darkness of the seas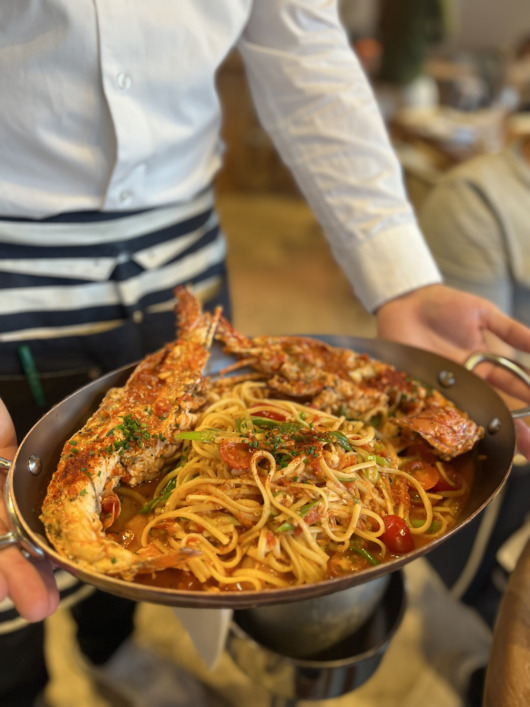 I think this is Pâtes au Homard, so lobster pasta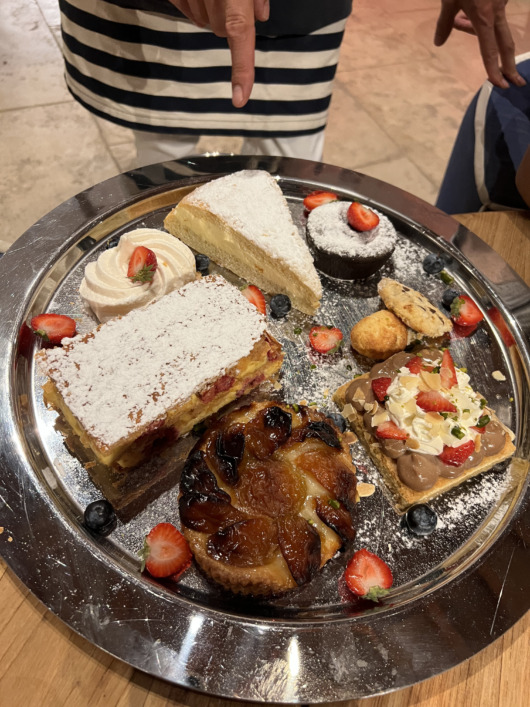 We were actually incredibly stuffed by then, but we still wanted to go for dessert.  We didn't order all of this!  They just showed us the dessert tray and we hand selected which one we wanted.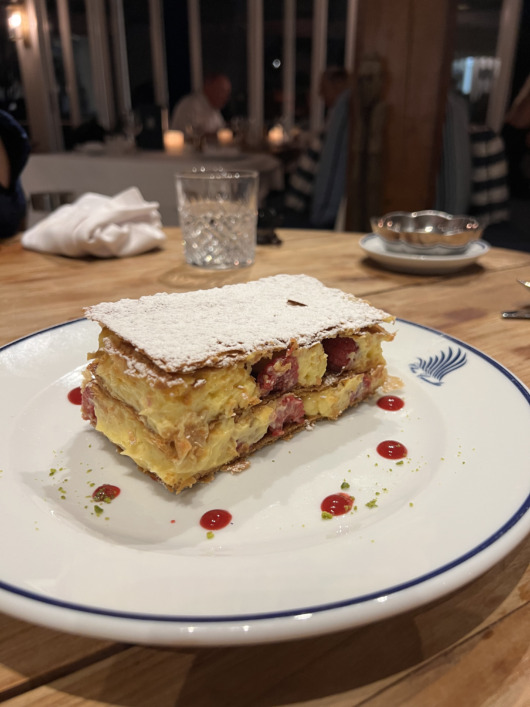 We ended up getting the Millefeuille vanille aux framboises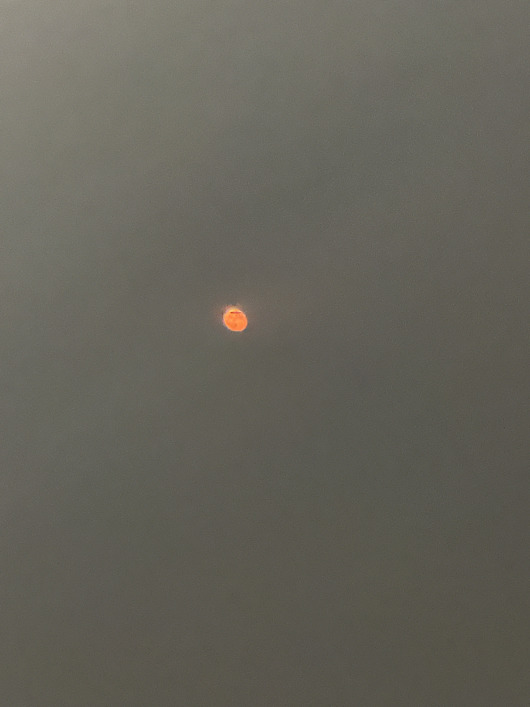 The red fiery sun / moon?  Under the pitch black sky
DIOR Café des Lices Saint-Tropez
This famous Dior Cafe is situated right in the heart of Saint Tropez.  You can either walk in, or make reservations like us by calling their telephone number found on their website here.  They are available for breakfast, lunch, and dinner.
This place is very popular because well first of all, it's Dior, and a lot of girls want to come here to take photos around the cafe.  Gotta admit, it is pretty there.  As a foodie though, I was a bit disappointed by the food.  There were many reviews on Tripadvisor of users saying that they expected mediocre food served from the cafe since it was a you know fashion brand just trying to open up a cafe for the brand, only to be surprised by the high quality of the food.  Well, I beg to differ.  I did think that the food served here was just okay, and that it matched the stereotypical experience of what you can expect from a fashion branded cafe just to have a pretty place.  So yeah, if you're not looking for the photo taking experience and trying to hunt for good food, this is not the place.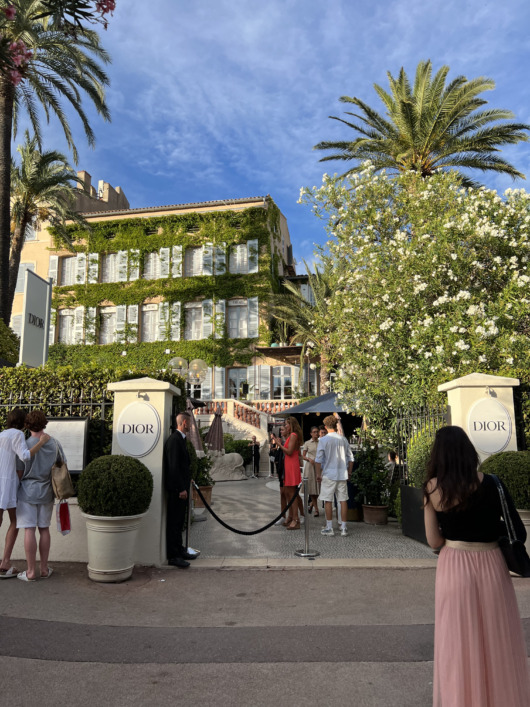 From the outside.  We heard a singer singing live in the afternoon on the first day here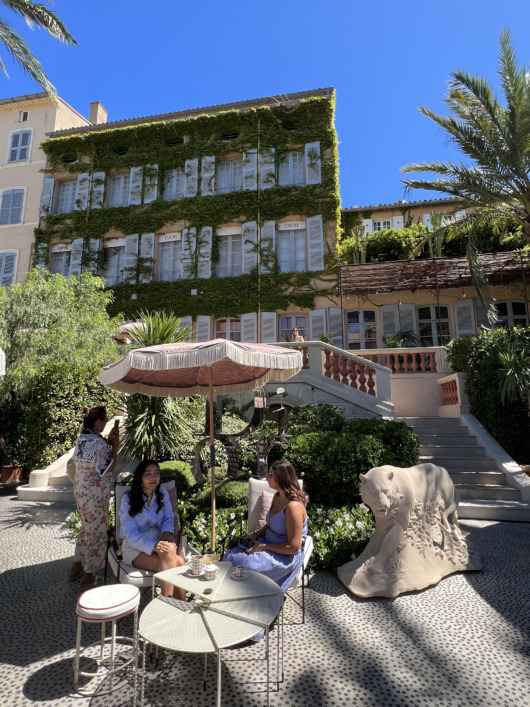 We came here for lunch on the second day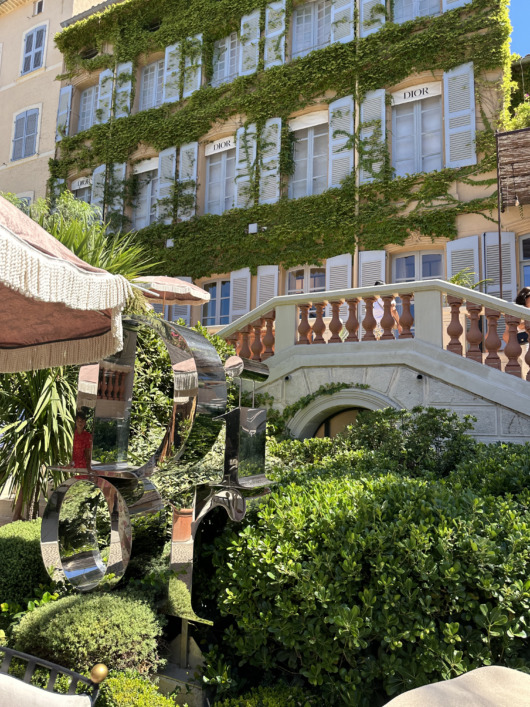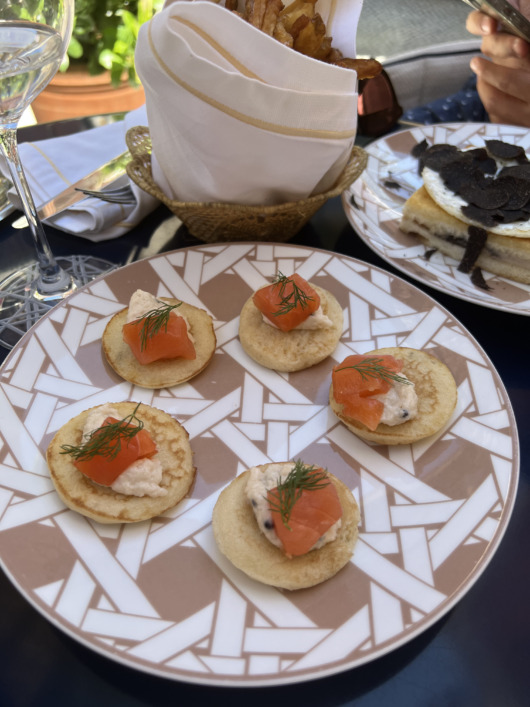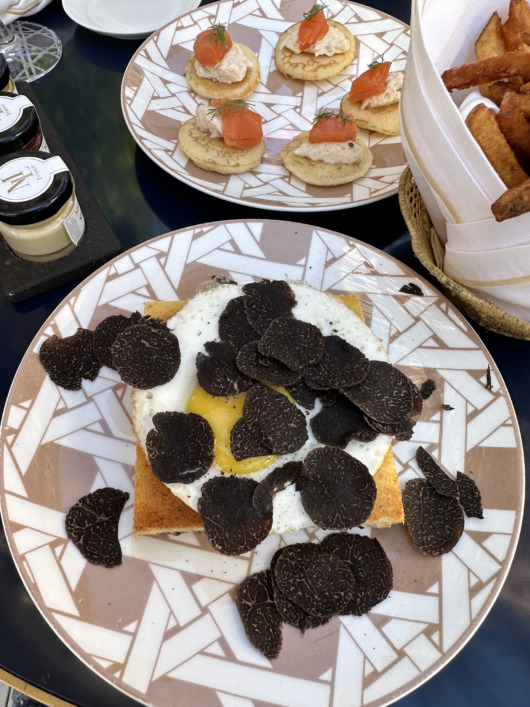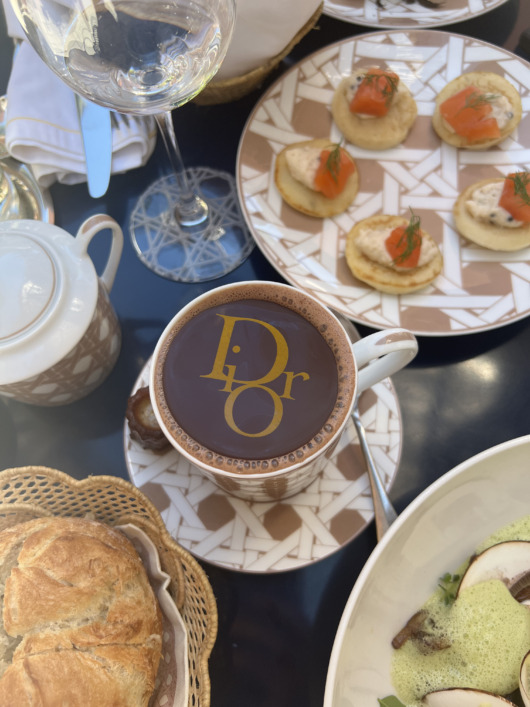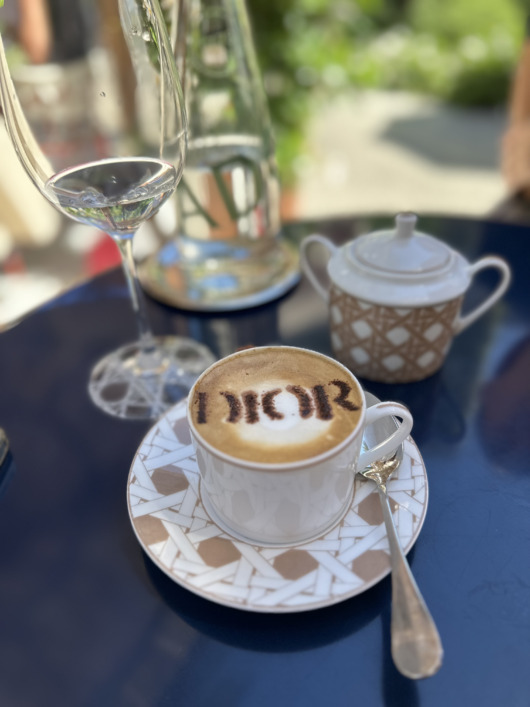 DIOR coffee.  I actually had to ask the staff to redo the coffee because the "D" was like broken when they served it so we were like "uhh.. can you just ask your coffee person to do it again?"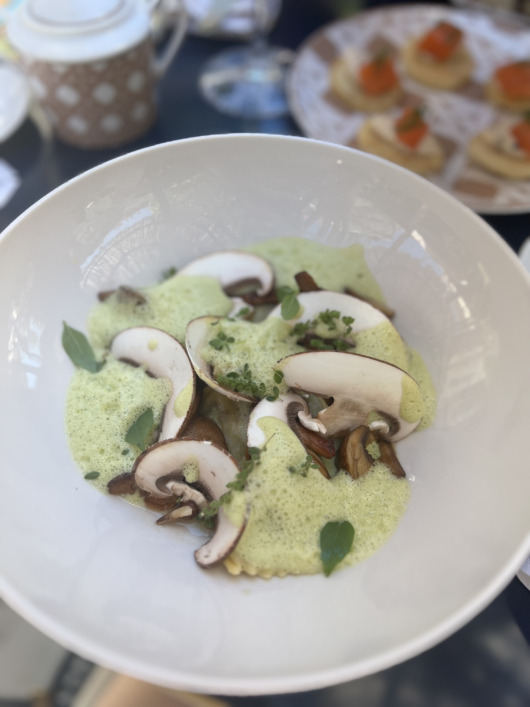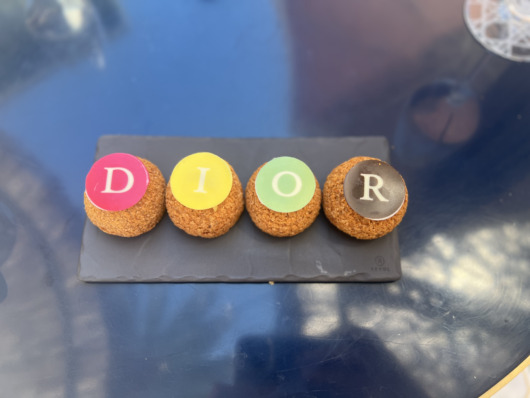 Their signature dessert because of the letters DIOR 😂  Actually gotta admit, these pastries here were actually okay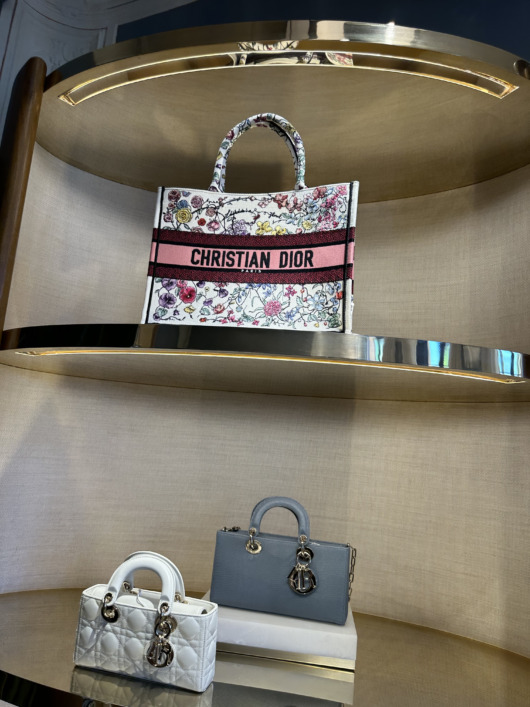 Besides the café, you'd probably saw the pretty looking three storey structure with plants draped all over it.  That's actually the Dior shop which you can enter and look at their bags and fashion items.
La Tarte Tropezienne (website)
A very famous pastry chain in Saint Tropez.  We visited one just cause it was part of a "tourist attraction" for Saint Tropez.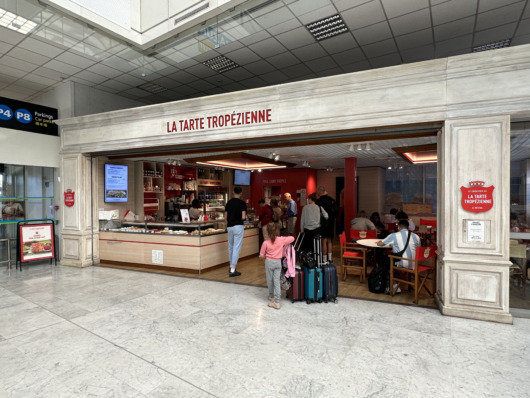 Prior to renting a car and prior to realising I did not "have" my domestic driver's license, I wanted to buy some treats for my friends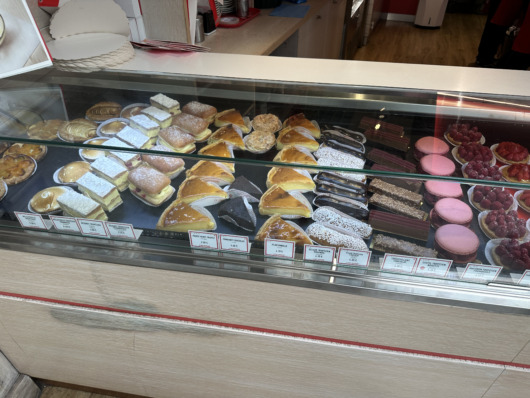 Bought a few pastries, all yummy!  Not too sweet but sweet enough, great texture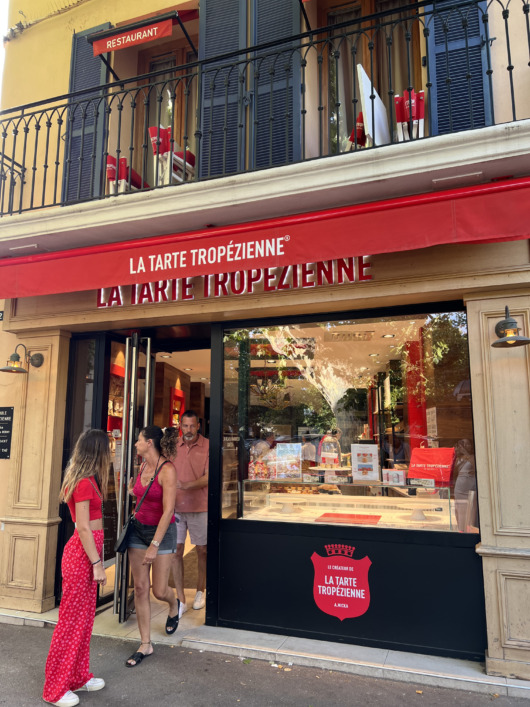 This La Tarte Tropézienne is actually taken in Saint Tropez, not Nice Airport lol
Things We Did – Walking Around, Shopping and Partying
There are a couple things Saint Tropez is notable for – spotting celebrities, shopping luxury goods, relaxing in beautiful beaches, and partying with the hotshots.  We did two of the four.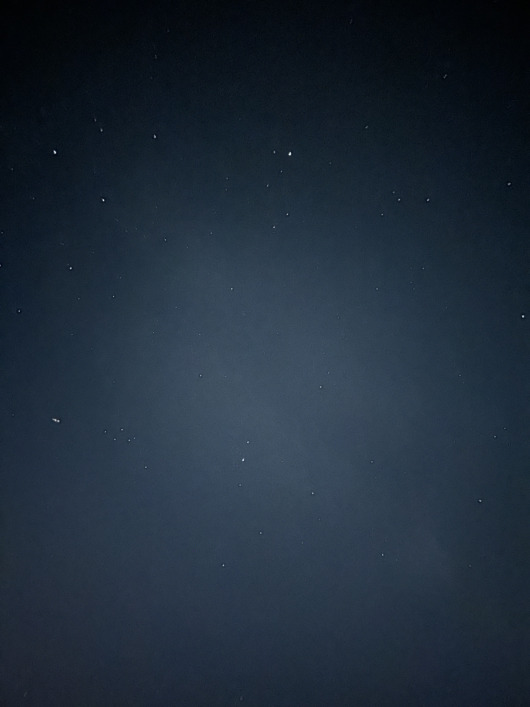 The night skies we saw at Casa Amor.  Yes, each white dot you see is a star.  And yes, we arrived there thinking there was a party when the party was actually during the afternoon 🥲 we got deceived by one of the staff saying there was something going on there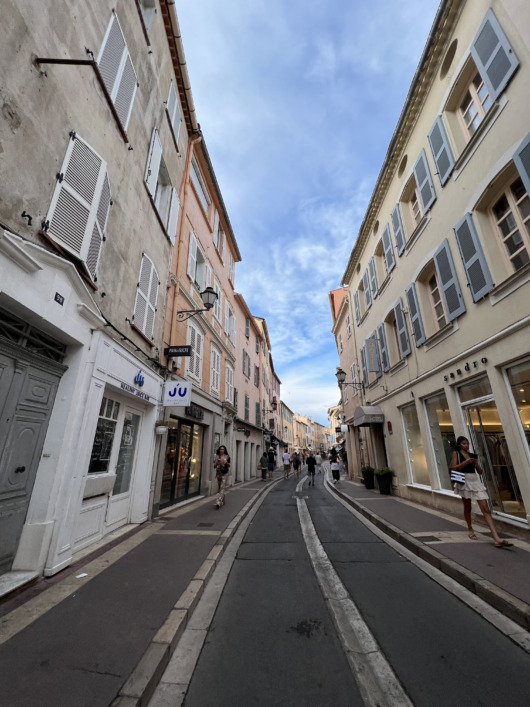 Lots of luxury fashion brands along the side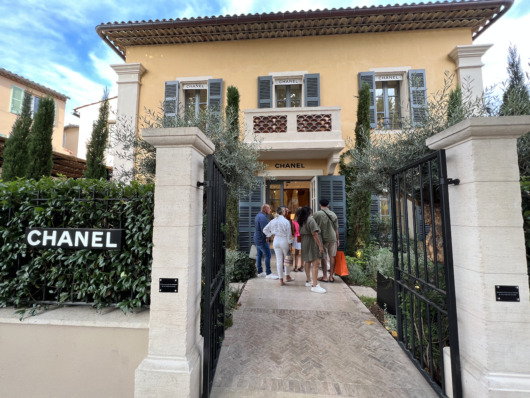 Fashion powerhouses like Chanel have their own maison for their shop.  Every time we came here, they told us we had to wait another 15 mins, so we eventually just decided not to go since we already checked out Chanel in Cannes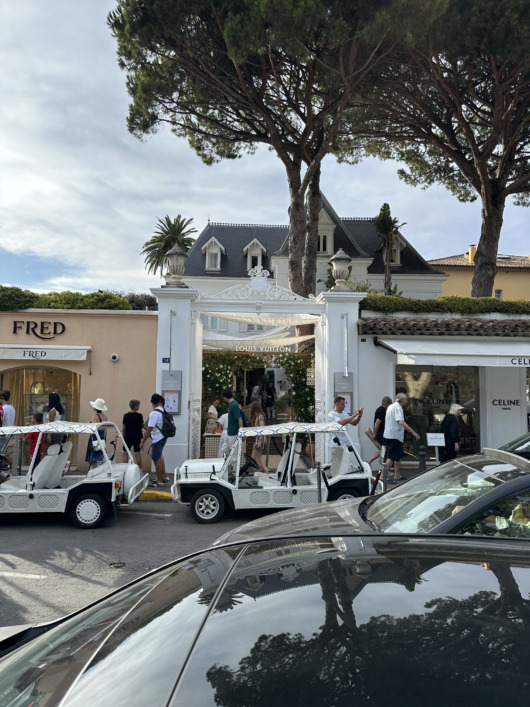 Restaurant Arnaud Donckele & Maxime Frédéric at Louis Vuitton, or basically what I like to call the Louis Vuitton Café, the newly opened café by LV in Saint Tropez.  Super new, like opened in July 2023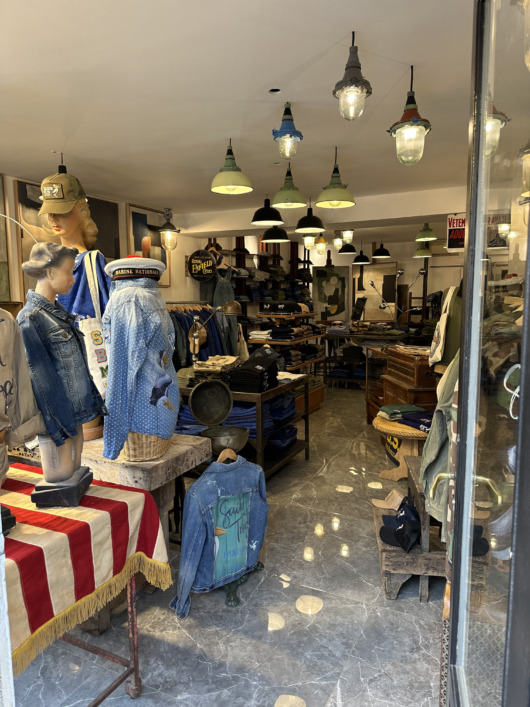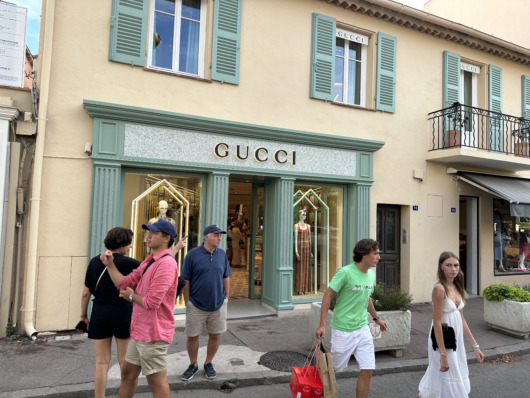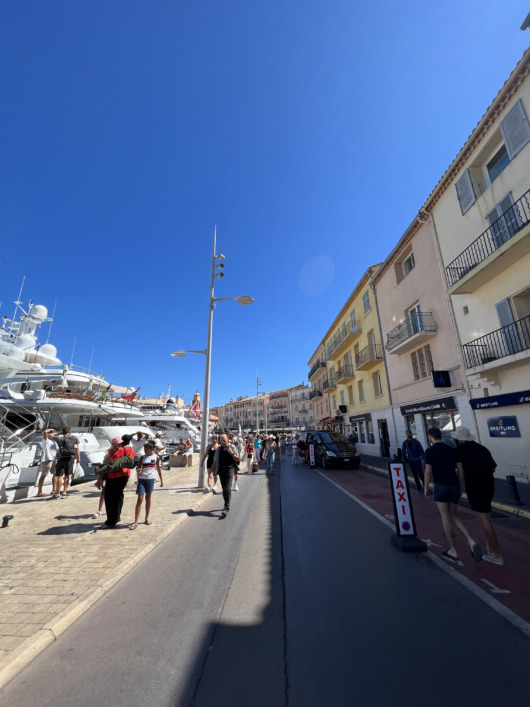 Along the Port de Saint Tropez.  This boardwalk has a lot of souvenir shops.  By the way if you're looking for parking, I highly suggest you can use this big public parking lot at Parking du Nouveau Port.
This food truck was one of many food trucks near Parking du Nouveau Port.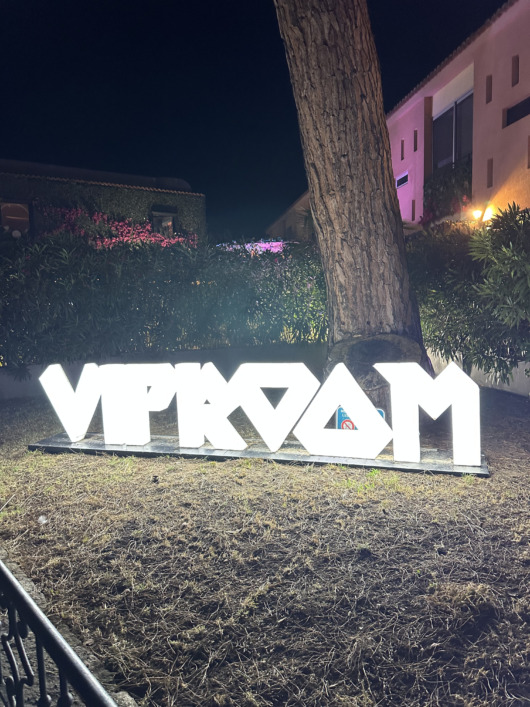 So while looking through the photos, it looks like I didn't actually upload a lot of our party photos in VIP Room, cause most of them were videos.  So I suggest you check them out at my Youtube channel for the video shorts.  VIP Room (Instagram) is one of the most exclusive and most popular night clubs there.  For your info, most partying starts at 1am, so it'll be harder to get into clubs in general starting at 12:30am.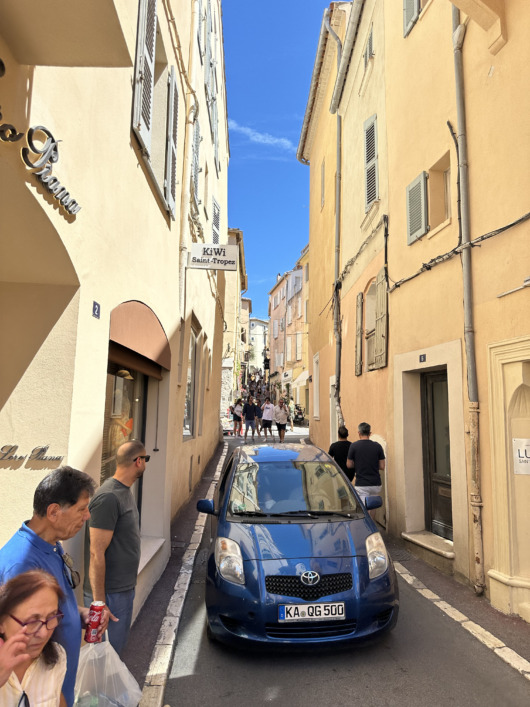 Extremely narrow roads for cars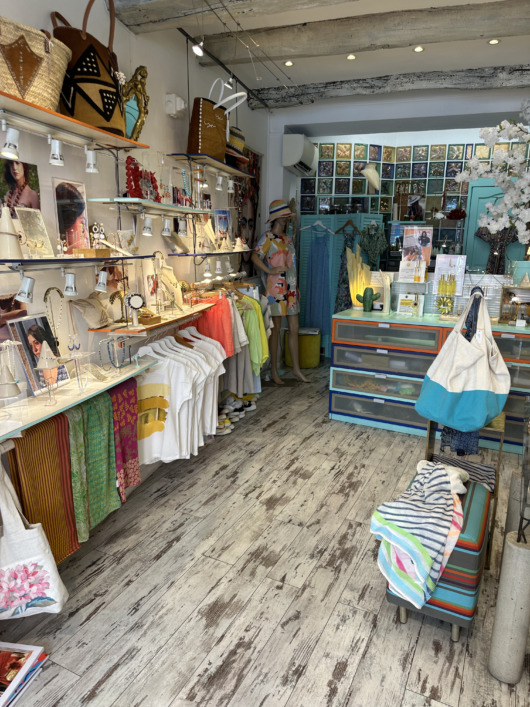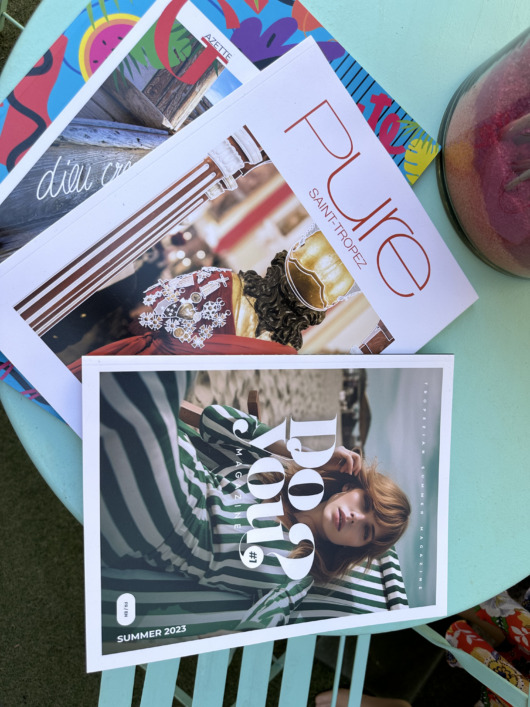 Magazines from Saint Tropez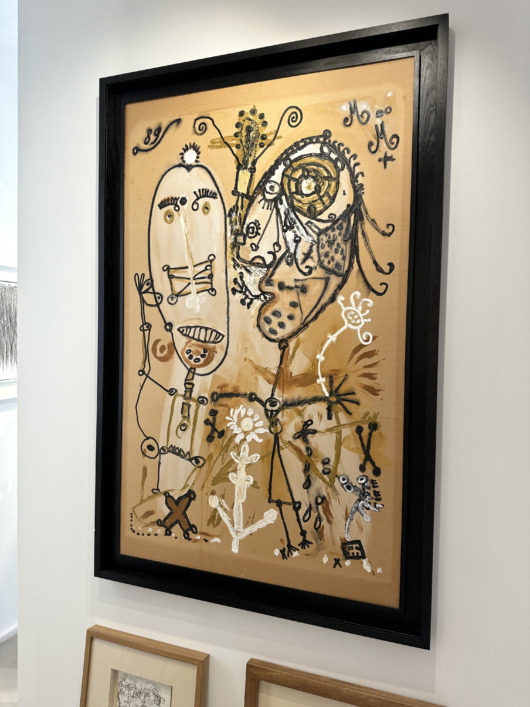 I went inside this Dumas+Limbach Fine Art (Instagram).  Their gallery was displaying a lot of contemporary art which I was interested in.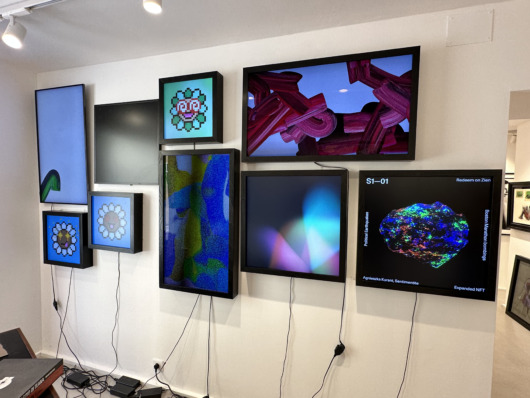 I was also very surprised because their gallery were also invested in NFT art as well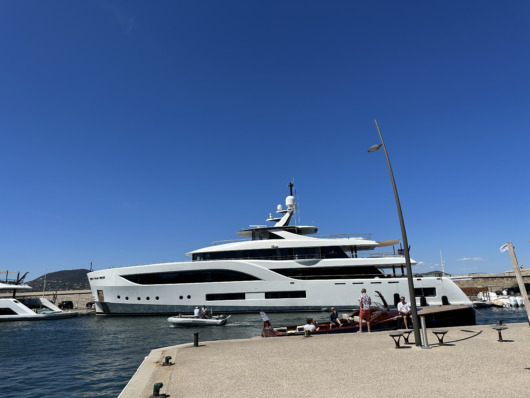 And how could we forget to talk about our experience riding on our superyacht?  😛 Kidding only, definitely not ours, but a very grand and beautiful yacht I saw.  I sometimes keep photos of yachts to make myself motivated to have more success in life.
So yeah, Saint Tropez ended up being really fun and really enjoyable despite the compressed amount of time we had there.  I think my friends and I also enjoyed it enough to get a feel of the place, because despite it being a super hotspot, really there is pretty much just shopping and partying there, and we had a good taste of both, plus it was really hot to walk around outdoors.  It really met our expectations and I would not mind going there again for the third time!  Maybe this time when we have our own super yacht too 😂
Other things to do in Saint Tropez – Explore the outdoor market at Place des Lices (Sat only), Visit the Plage de l'Escalet (beach), Explore its picturesque old port, the Annonciade Museum, and the Citadelle, Relax on one of the beaches such as Pampelonne Beach, Plage de Tahiti, Plage des Graniers, Bouillabaisse, and Plage de la Ponche, Rent a yacht, party at nightclubs Les Caves du Roy or L'Opera
Beach clubs in Saint Tropez – Le Club 55, Les Palmiers, Bagatelle
Restaurants in Saint Tropez – Salama, La Verdoyante, Villa Azur, Senequier, La Petite Plage, The Patio at Le Yaca