Ah… Nice!  The most central location for the French Riviera.  Nice is probably the best place to serve as your base when visiting French Riviera.  In fact, it was where we stayed most days when we were visiting Monaco, Eze, Menton, Cannes, and almost went to Saint-Jean-Cap-Ferret if it weren't time constraints.
Today, I will write a blog about the two hotels we stayed at, and the random things we did around Nice.  If you want to find more information about where to eat in Nice, you should check out my Bakeries to Fine Dining Restaurants in Nice blog post as I cover a few bakeries, and from a simple café to a one star Michelin fancy restaurant.
For everything about French Riviera, here are the couple of blog posts you should read about as well after this – my first time at Cote D'Azur, one day itinerary at Menton and Monaco, one day itinerary for Èze and Cannes, visiting a vineyard at Chateau de Cremat, seeing lesser known touristy spots like Saint Maxime, Verdon Gorge, Plateau de Valensole, and Gréoux-les-bains, and a weekend at Saint Tropez.
Let's start.
Hotels
Best Western Hotel Roosevelt (website)
A centrally located, boutique hotel that is much more premium than the other Best Western hotels, Best Western is a great value, big enough size, and very staff friendly hotel that you can't go wrong with.  Clean.  We stayed here for the first four days.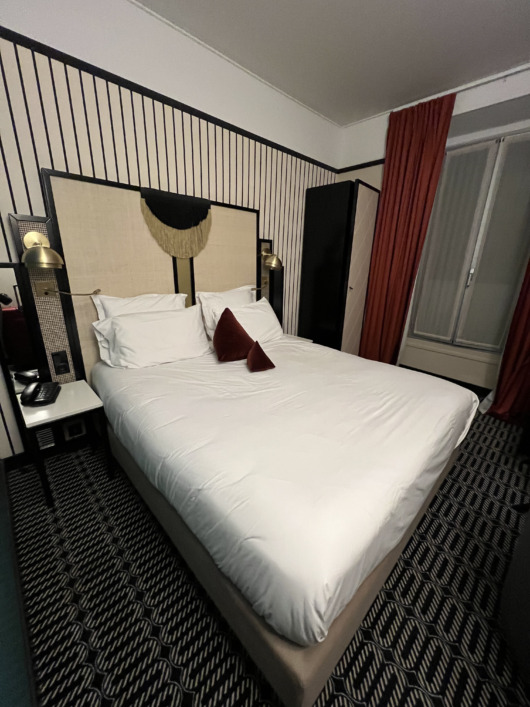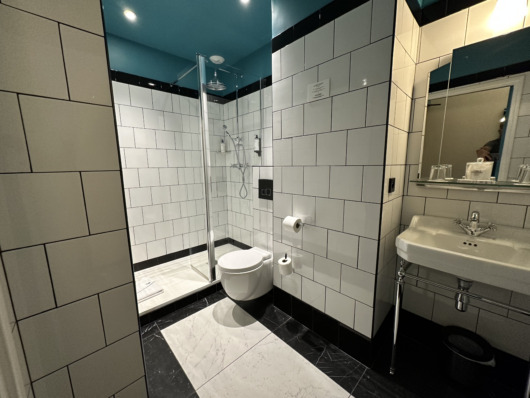 Bathroom and shower.  The size of the bathroom was much bigger than I thought, like the same size of the room.
So apparently the bar in the hotel is actually a highly rated bar called Delano cocktail bar, reviewed by many for having delicious drinks.
Westminster Hotel and Spa (website)
A four star hotel facing the oceanfront (for some rooms), Westminster has a classical, elegant and sort of historical fashioned theme surrounding it.  What was most eye-catching about the hotel is the oval glass elevator in the center of the lobby.  I would also recommend this place to stay.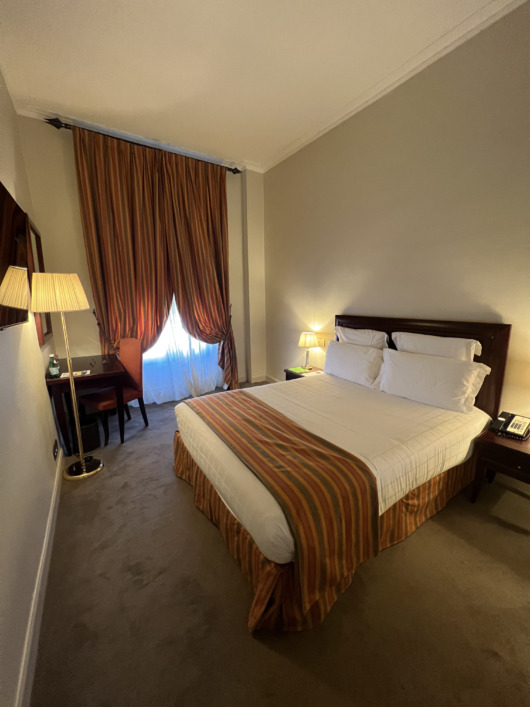 This was our room, with a carpet floor.  Only got the city view room because literally it was just one minute away walking from the beach.  Why just look at the beach when you can enjoy it?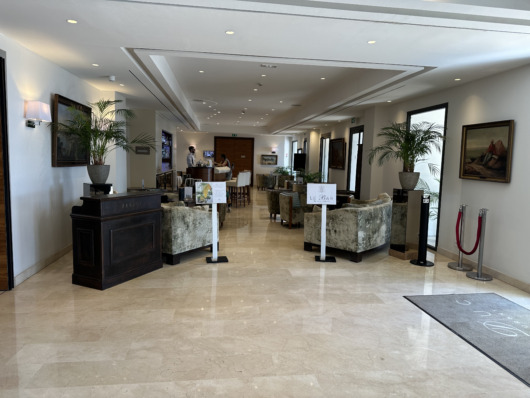 Lobby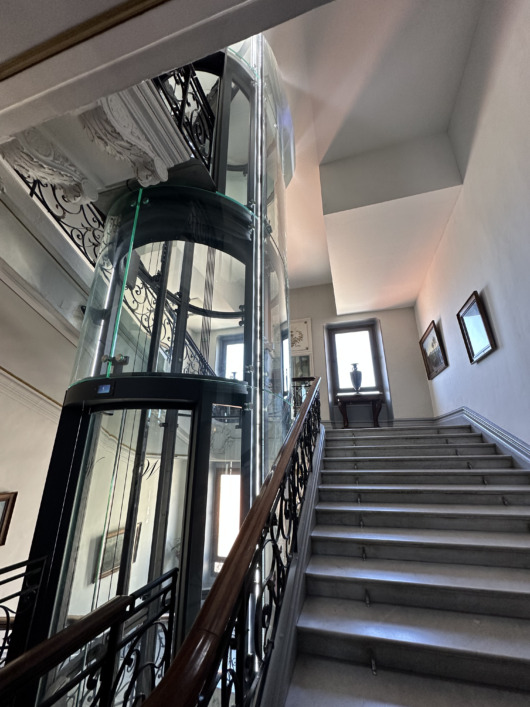 The glass cylinder elevator I was talking about.  They got two other elevators as well but not as fancy.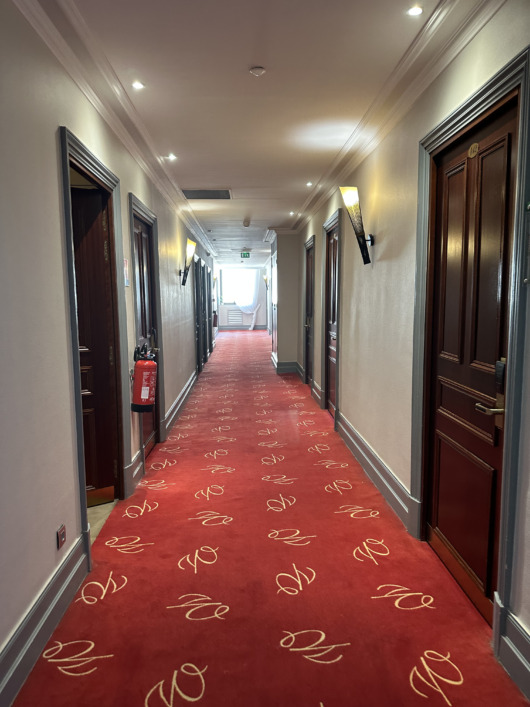 The hallway
Everything Else About Nice
Nice Airport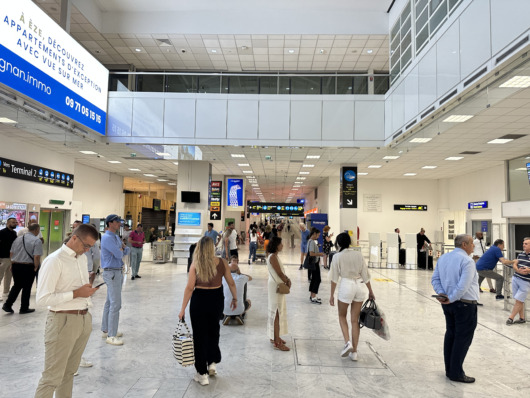 Landing at the Nice airport.  Terminal 1 had better wifi than Terminal 2.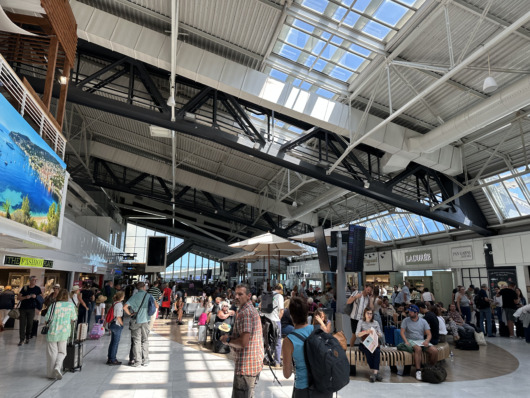 Inside the departure hall.  This was taken obviously when we were leaving, but since I'm showing the Nice Airport might as well.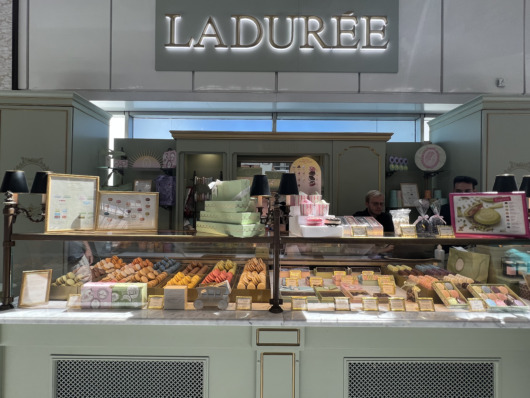 Ladurée in Nice airport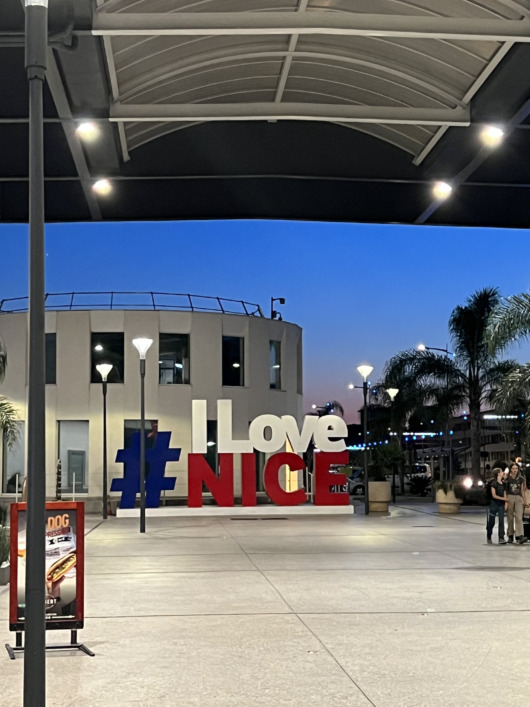 Being greeted by this sign at the Nice Airport felt amazing.  This started the momentum for my as expected amazing trip down the French Riviera.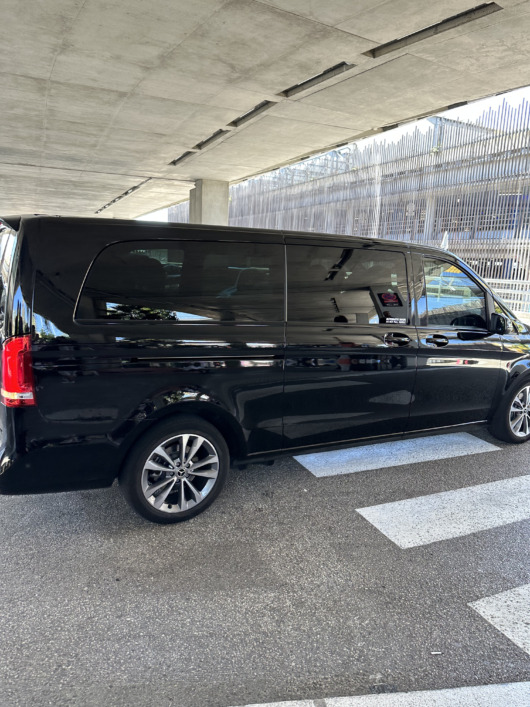 When we came back from Saint Tropez, we returned the car at Terminal 2 and got us a big uber to fit our huge luggages along with us.
Place Masséna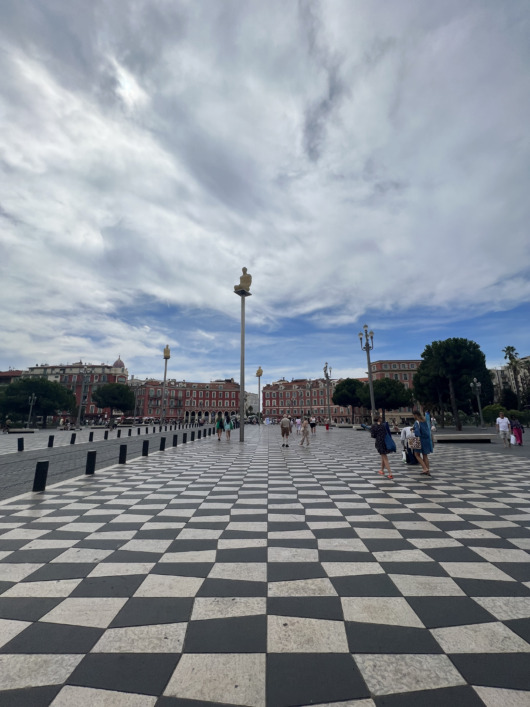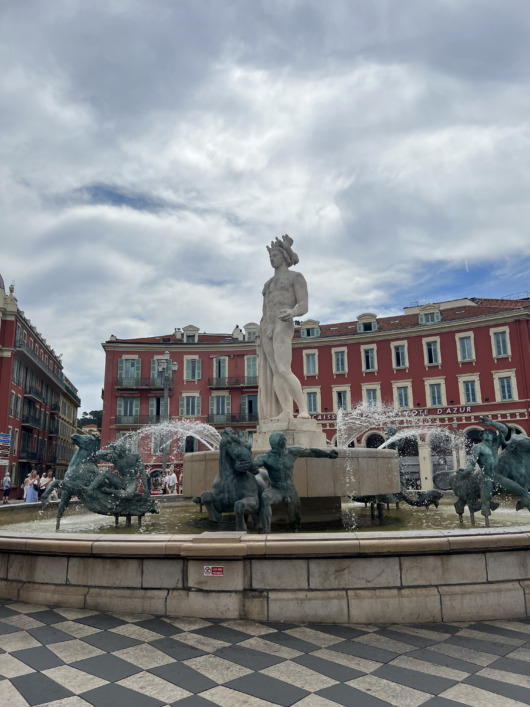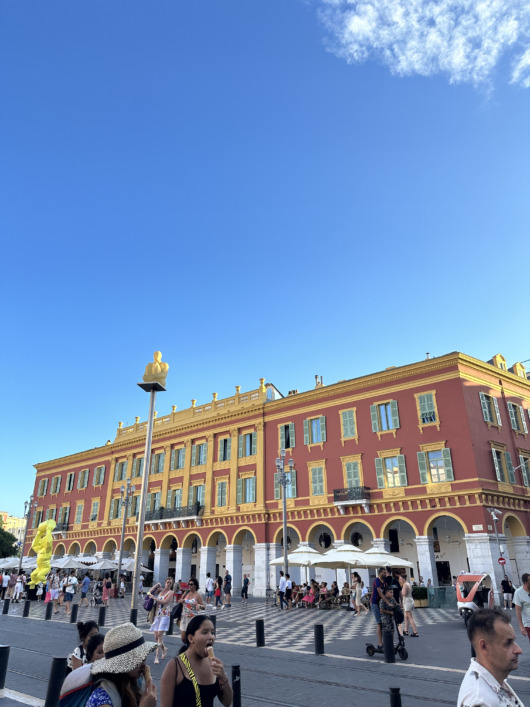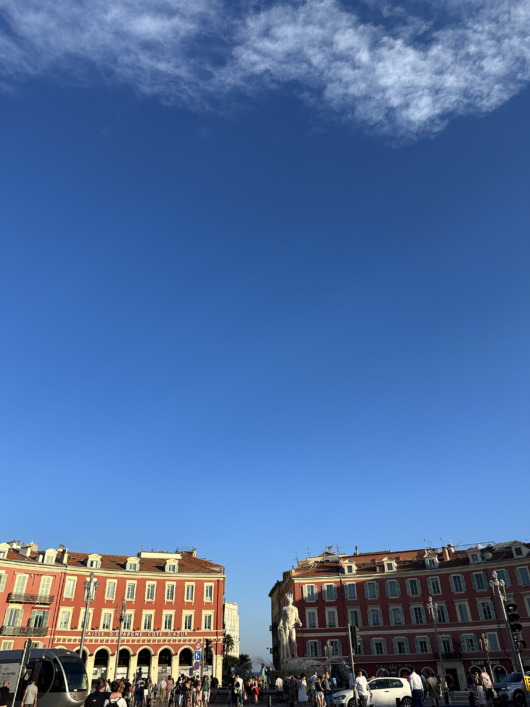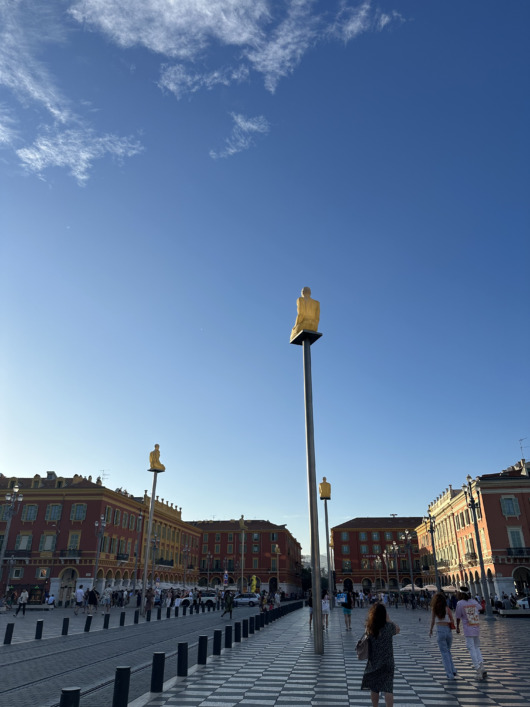 Promenade des Anglais Beach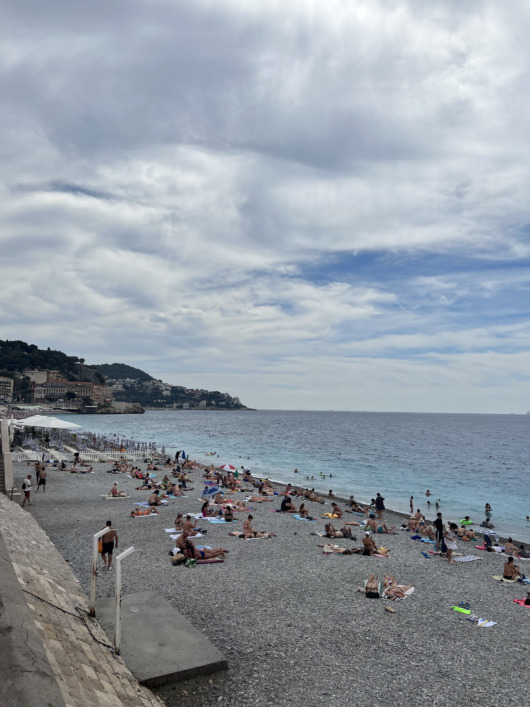 We had a short stroll around the most famous beach in Nice, Promenade des Anglais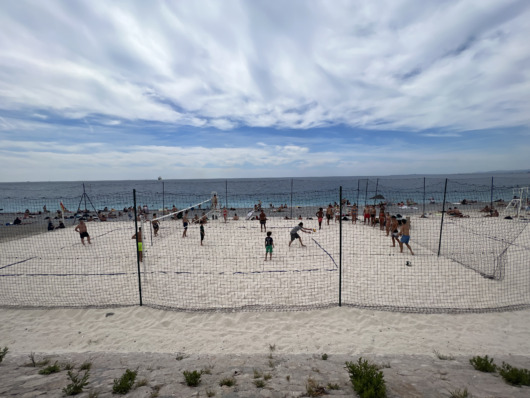 People playing volleyball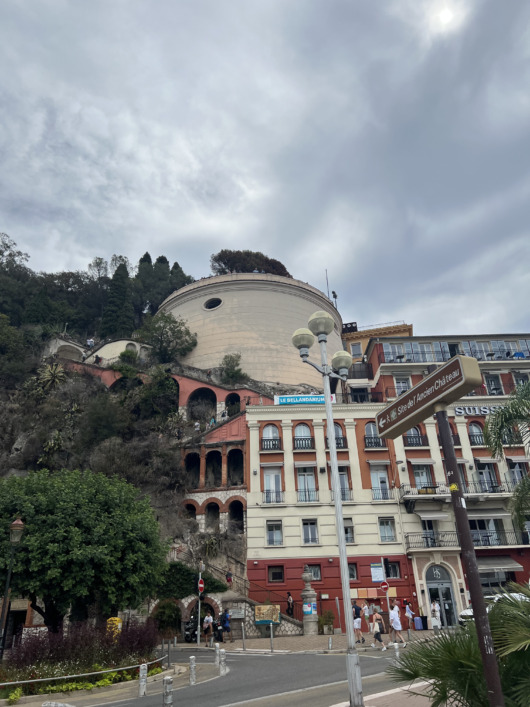 Colline du Château.  We couldn't bother going up, so we just looked up and gazed at the castle that we never visited.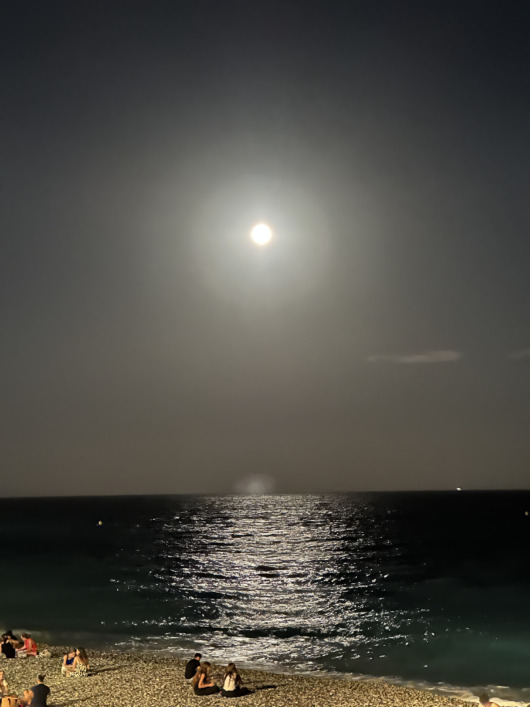 Beautiful moonlight under the Promenade des Anglais.  I had a friend who walked down here every night he was here.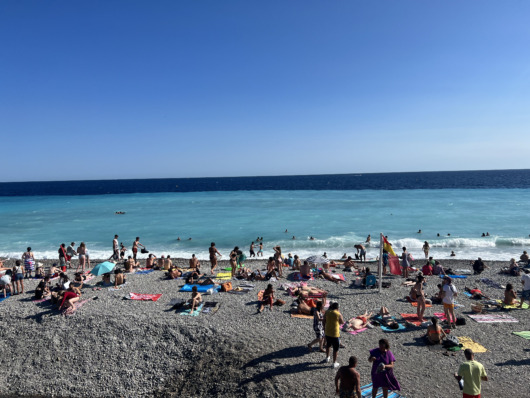 When we came back from our Saint Tropez, since we were staying across this beach, we stopped by again to enjoy it.  The rocks weren't very welcoming for my feet; I'd much prefer sand.  But the ocean, wow, just look at the two contrasting shades of blue in this photo and the next one.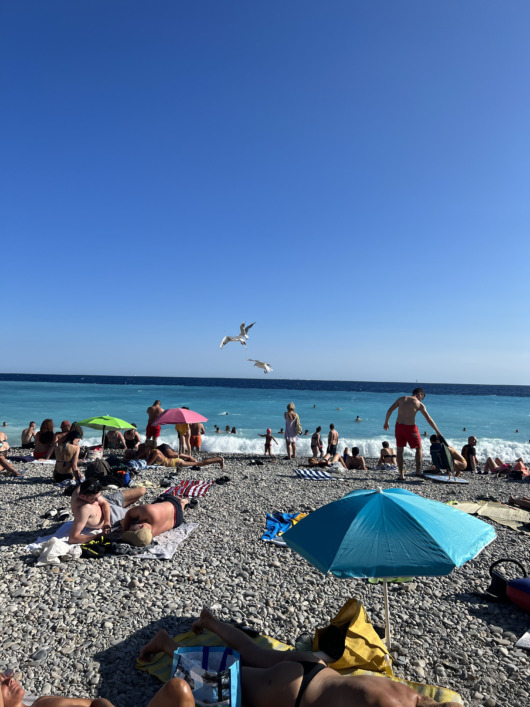 Managed to take this beautiful photo of seagulls as well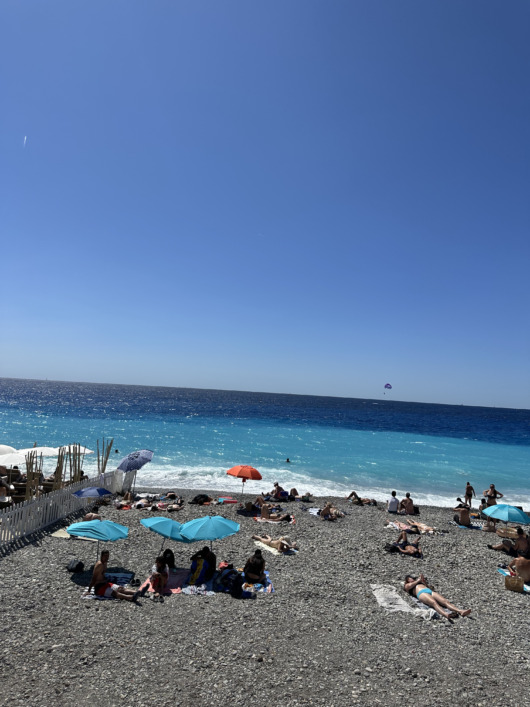 Old Town Nice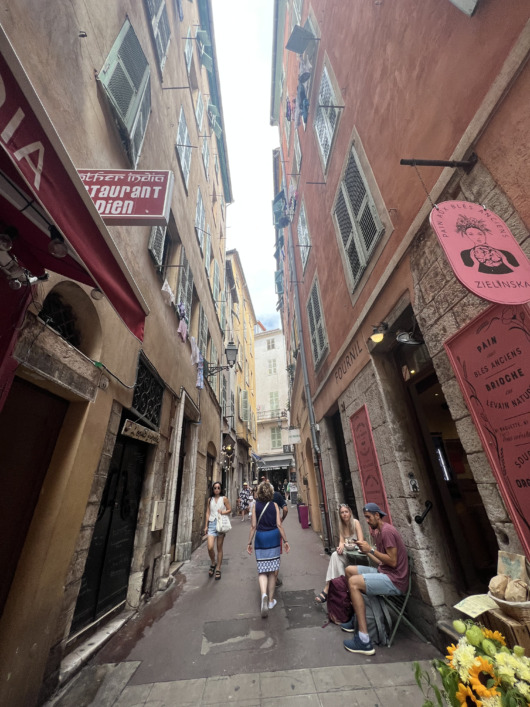 So in Nice, there are a couple of sections you can visit, well at least that's how I broke it down.  There's Vernier, which is where the train station is.  Then there's Coeur de Nice / Jean-Médecin, there's Old Nice which is what I'm showing photos of right now, and the less touristy places which I discovered this time around was Quartier du Port which is right next to Old Nice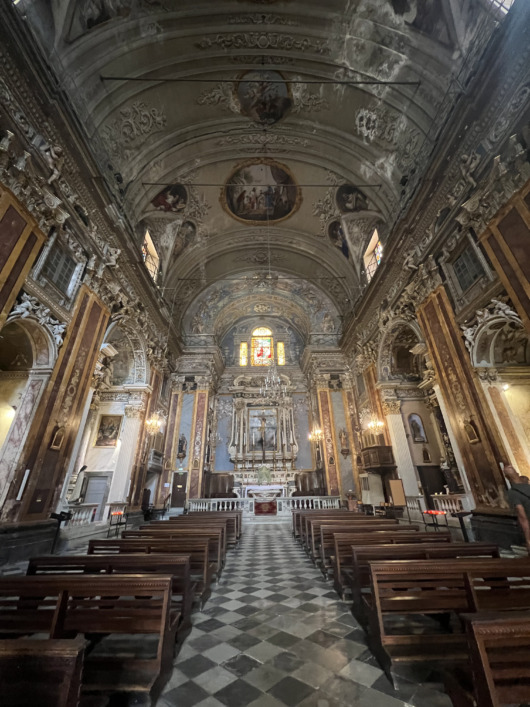 A beautiful church we passed by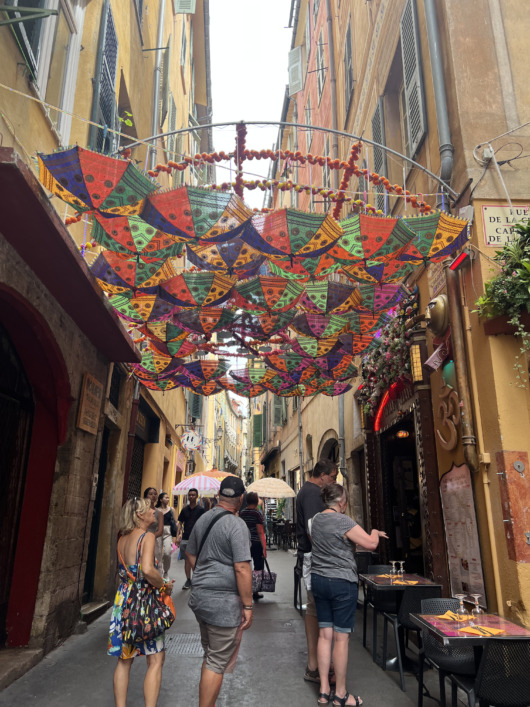 Inverted umbrellas along the streets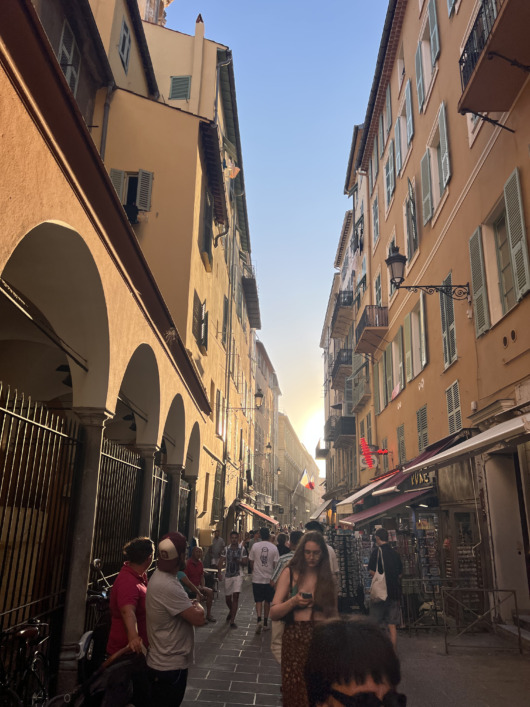 A beautiful picture of the sun setting at the Old Town
Jean-Médecin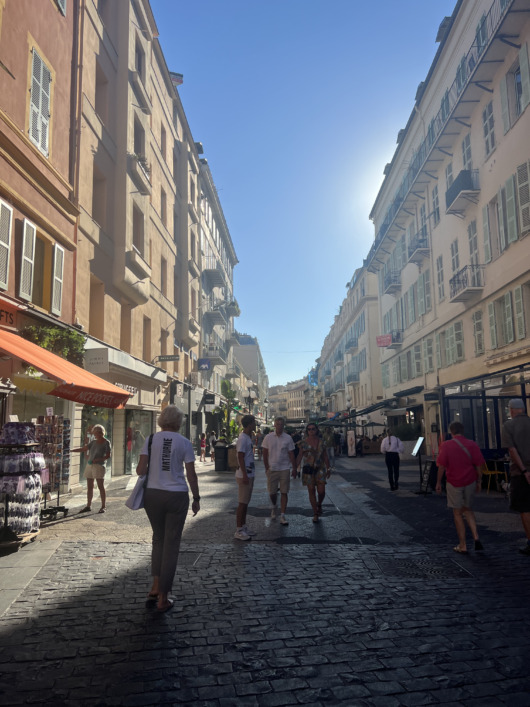 Jean Medecin is a district with lots of malls and shops, not boutique but like the ordinary or chain shops, basically the touristy district for shopping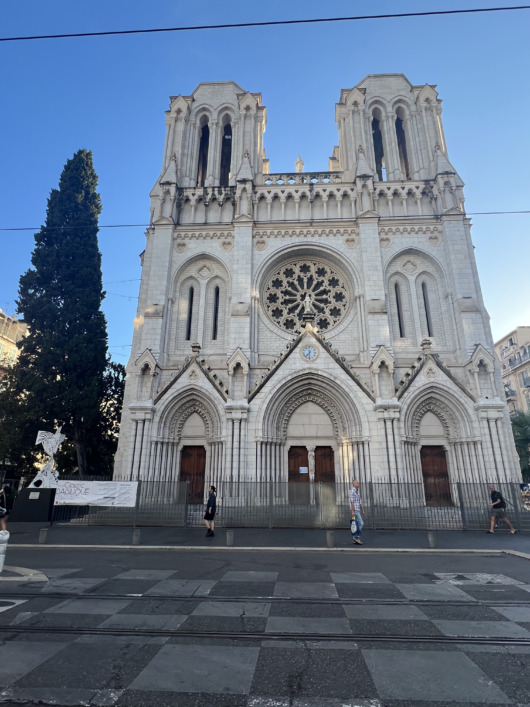 So we didn't spend much time at Jean Medecin, but we did pass by this beautiful church in this district.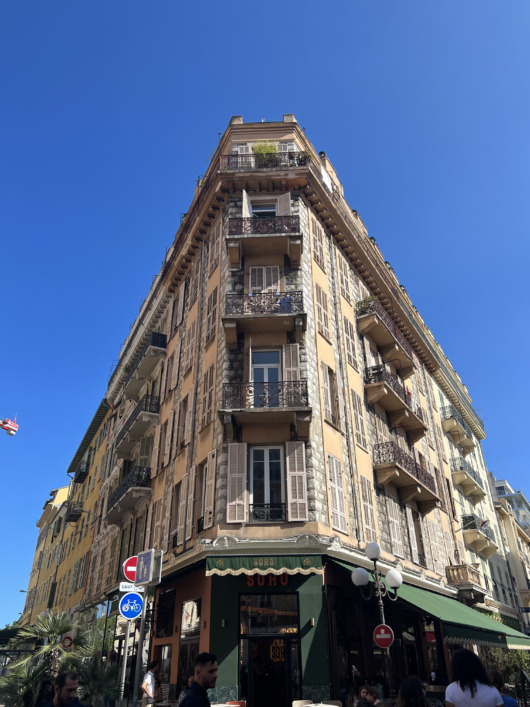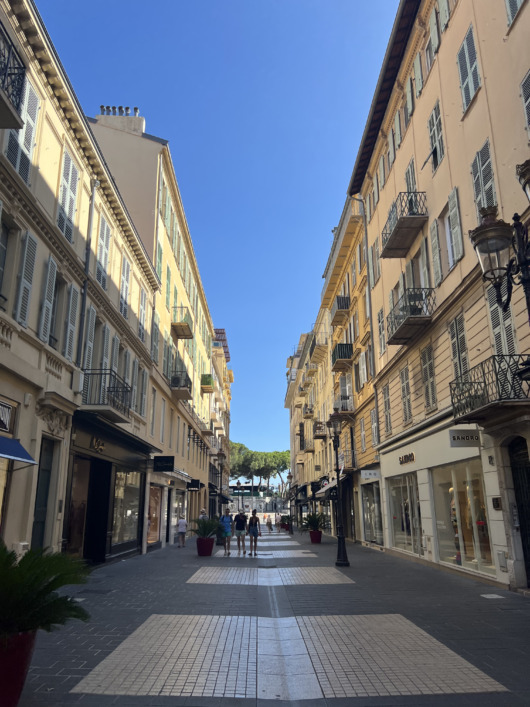 Marché Aux Fleurs Cours Saleya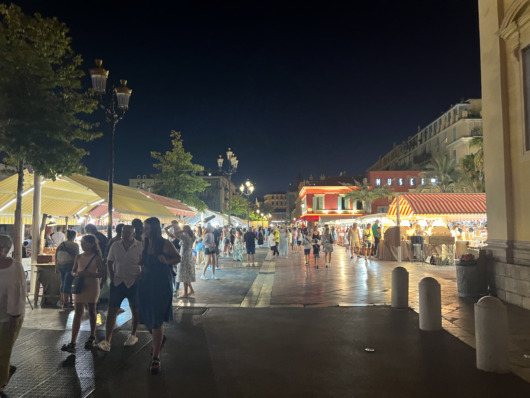 Another place that was recommended by ChatGPT to do for a first time tourist was to visit the Flower Market, Marché Aux Fleurs.  But luckily, we visited it during the night time.  Not sure what would have been there during the afternoon, but during the evening, it was lit with lots of small accessory and clothing shop stalls and the place was vibrant!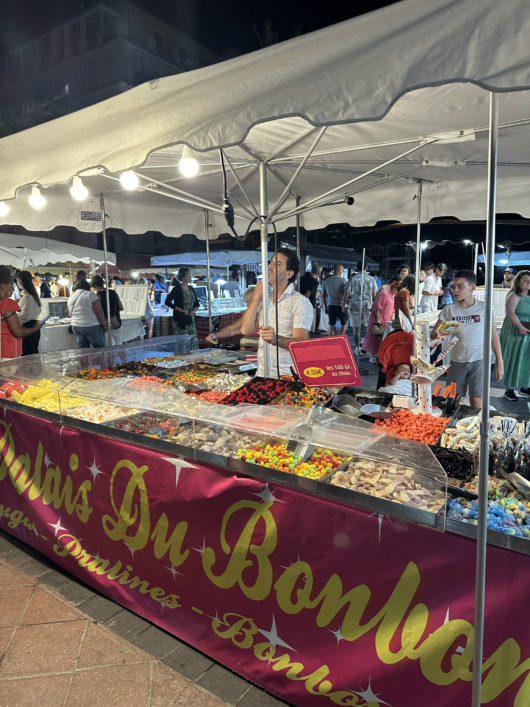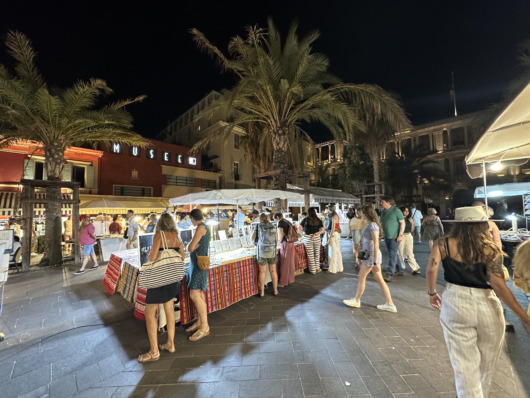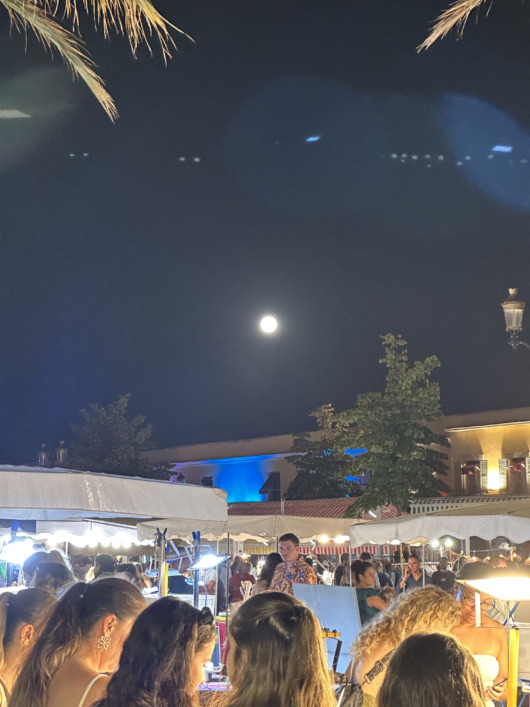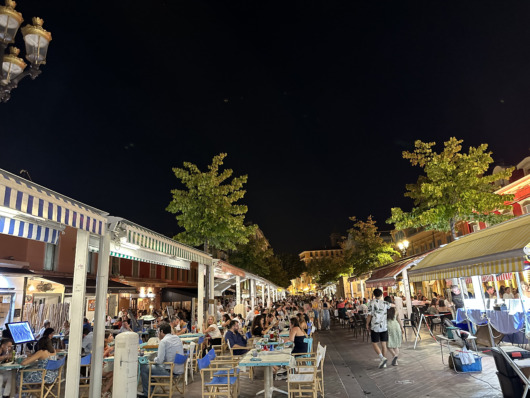 Quartier du Port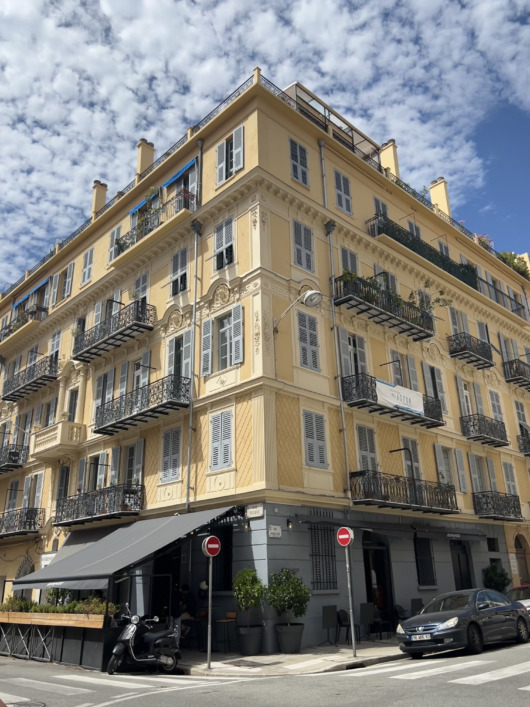 Wow fluffy clouds!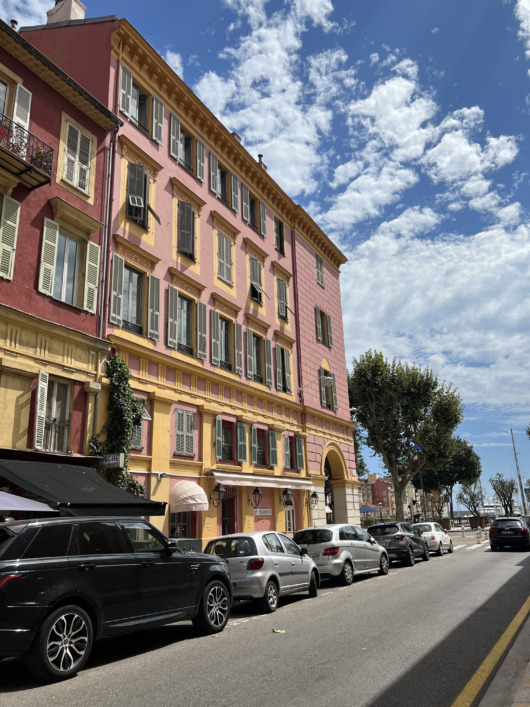 We came to Quartier du Port mainly just to visit a restaurant that we wanted to go to, that's it.  But I'm glad I came here because it was a good getaway from the touristy places and actually just go to somewhere more local.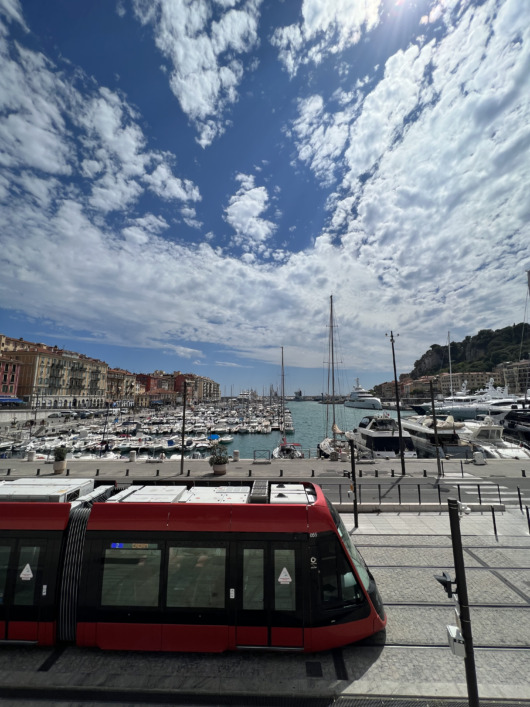 Look at this.  This is Quartier du Port.  After eating at Le Local, I had to check out this port.  It was so beautiful under this extremely beautiful weather.
Moon Bar at Hotel Aston La Scala (website)
I was looking for a bar so that my friend's friends can join us.  While I found a really good bar, his friend's friends never came unfortunately.  That didn't matter though, cause we had a splendid view on the rooftop of the Hotel Aston La Scala.  Another bar that was on my list was Delano bar, but that was in our hotel and it always looked empty when we passed by.  There was also FLUME bar, but Moon Bar seemed more appropriate for the setting we were going for.
Hotel Aston La Scala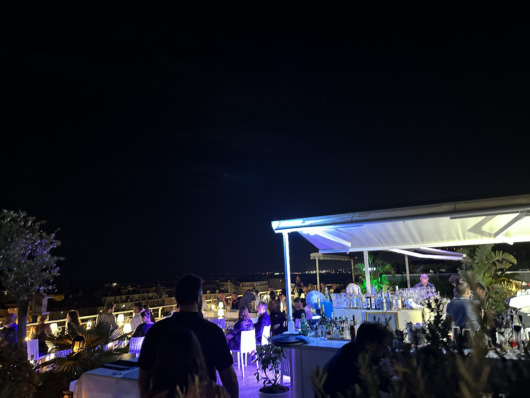 Moon Bar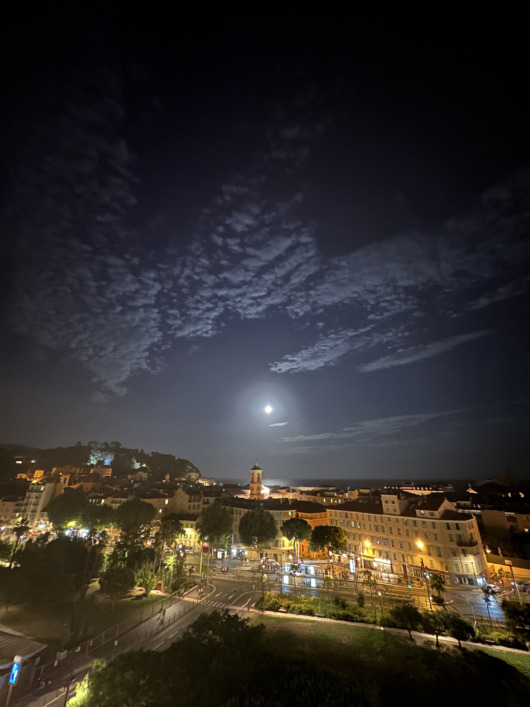 One of the best photos I took of Nice, under the shining moonlight, from the Moon bar
Opera Club (website)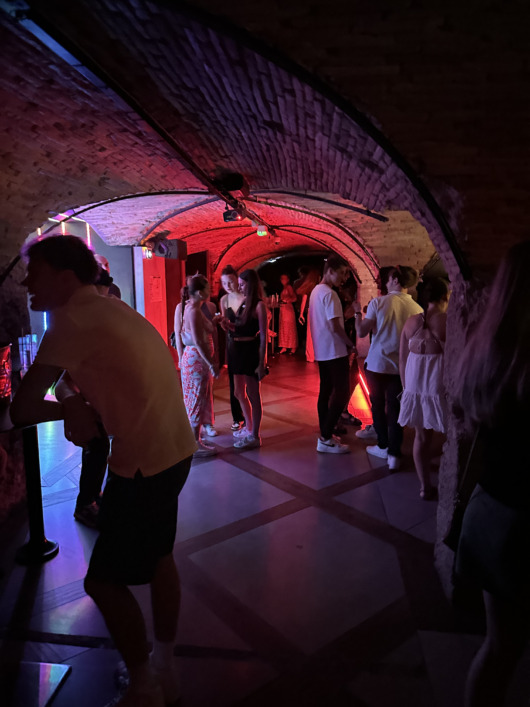 We stopped by Opera Club to go out clubbing on a Thursday night.  Don't let this photo fool you!  We came early (around 12am… I know right) but actually this place was popping by 1am!  But I don't have photos for when it was packed, but I do have videos for it which you can check out on my Youtube channel for the shorts video clips.  The night club had a fantastic idea for people to meet other people by giving you a number, and someone in the club has the same number as you.  If you find that person, both of you get to get a free shot.  This gets people willingly to chat with each other.  It made the club fun instantly.
Art's Prom Gallery (website)
This gallery was right next to our Westminster Hotel, and I had to check it out.  It was a modern, contemporary art gallery, and the art pieces there looked quite beautiful, better than the sort of cheesy arts I saw at the Chateau de Cremat.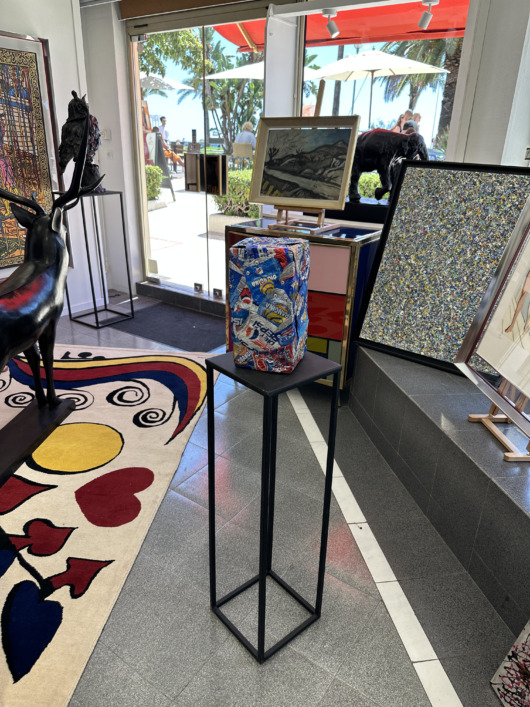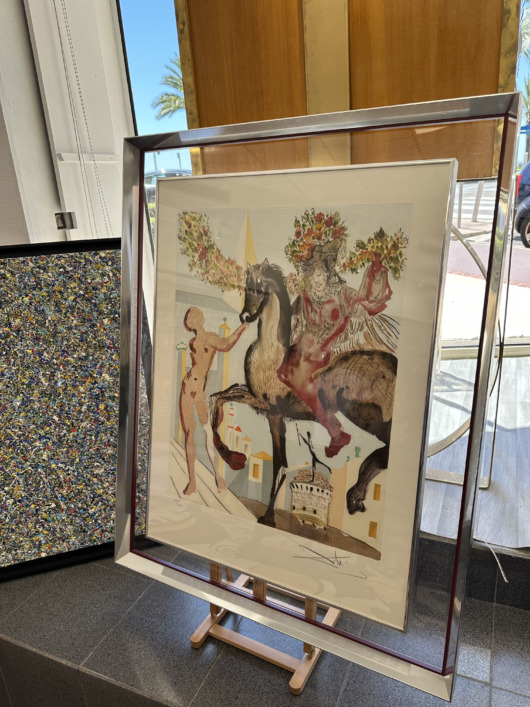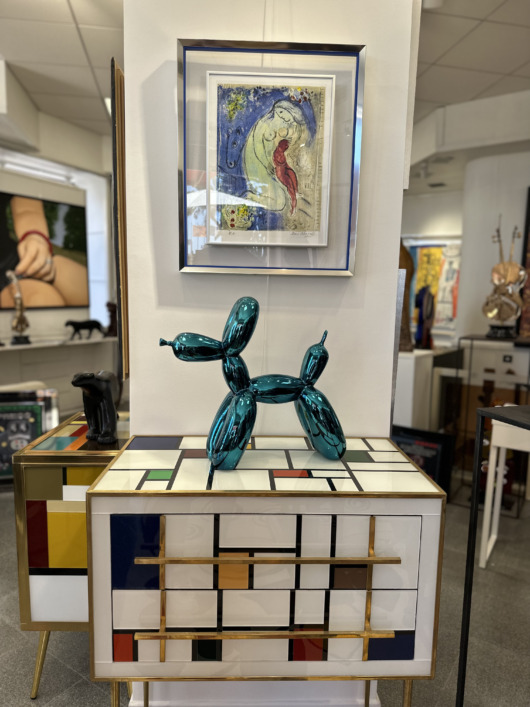 Walking Around Nice
I've put all photos that can't be put into a single place into this category.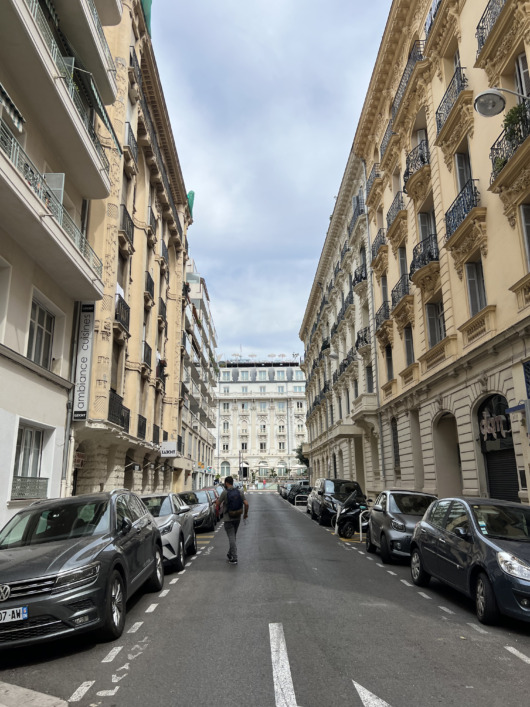 This place was near our hotel.  Our hotel actually has a lot of boutique shops nearby our neighborhood.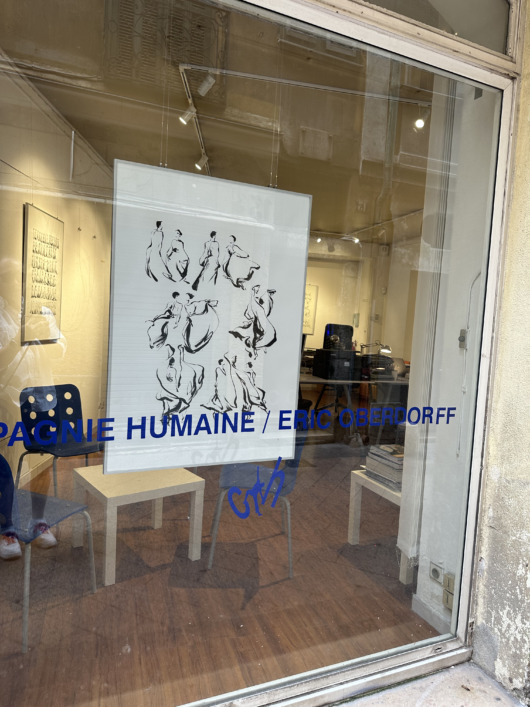 Some art gallery we passed by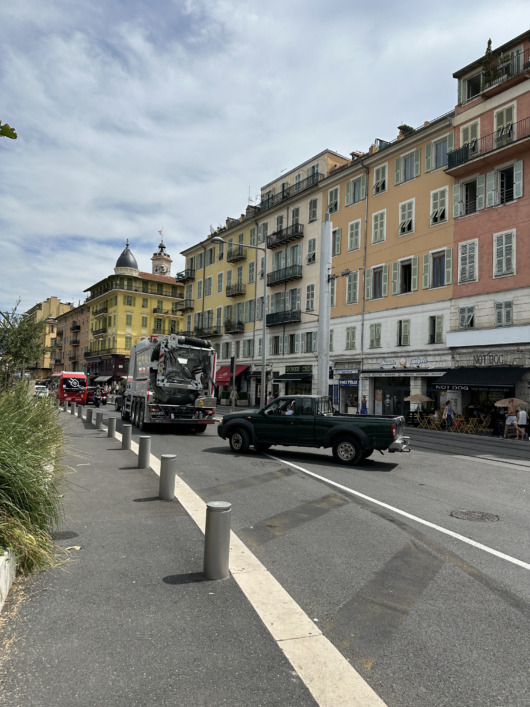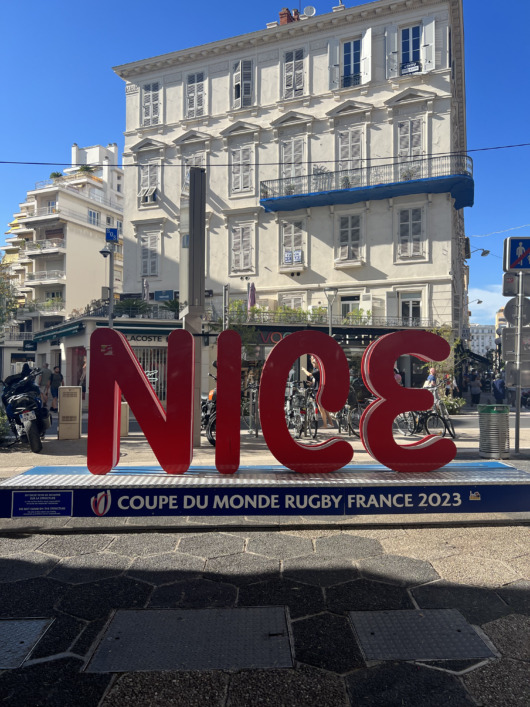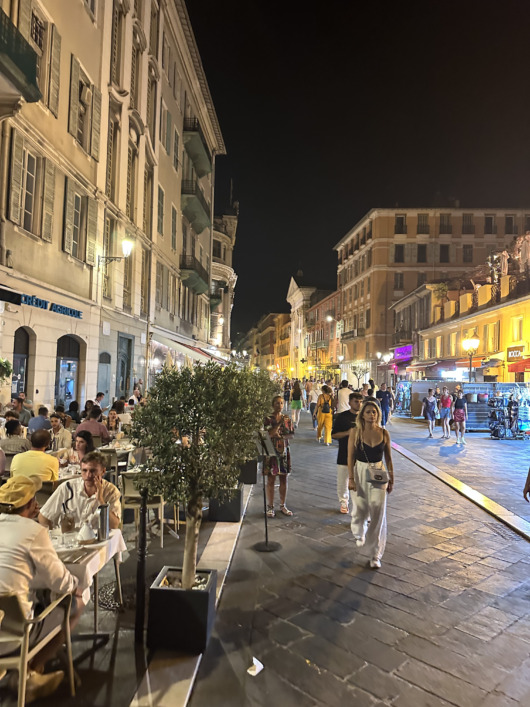 Nice at night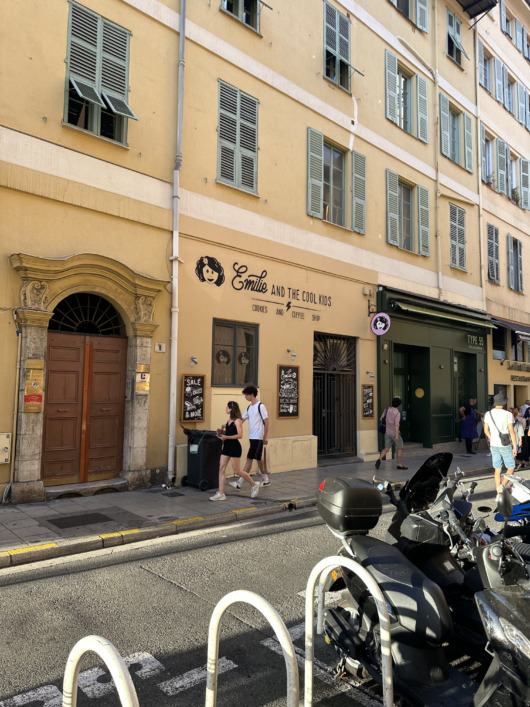 Emilie and the Cool Kids, and supposed to be popular for its cookies and coffee.  But my friend tried it and he said the cookies were mediocre, so I never bought them in the end, even when they had a shop at the Nice Airport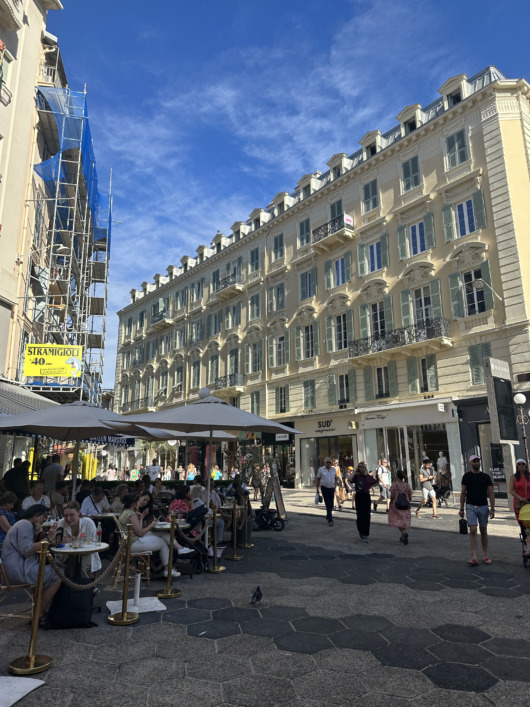 Walking around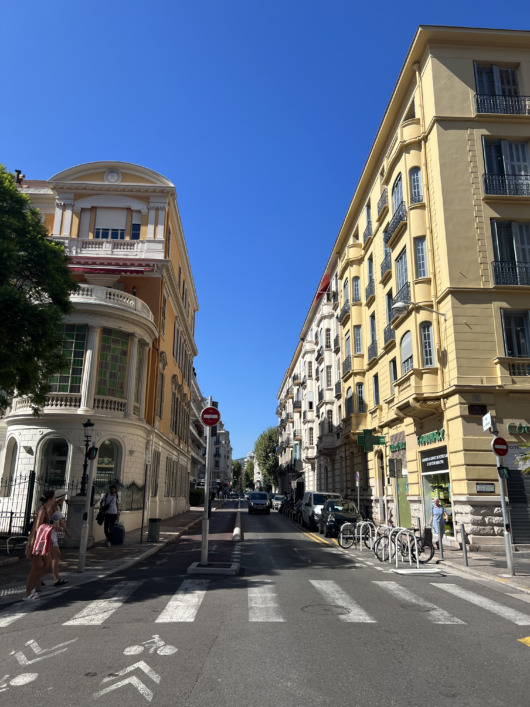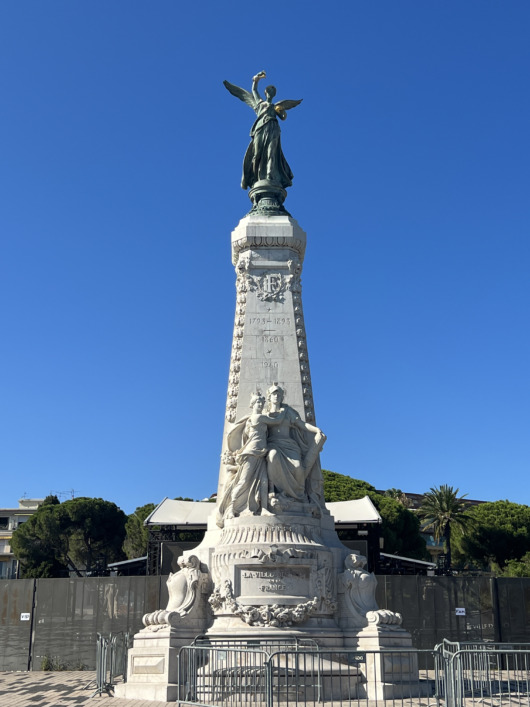 Albert 1st Gardens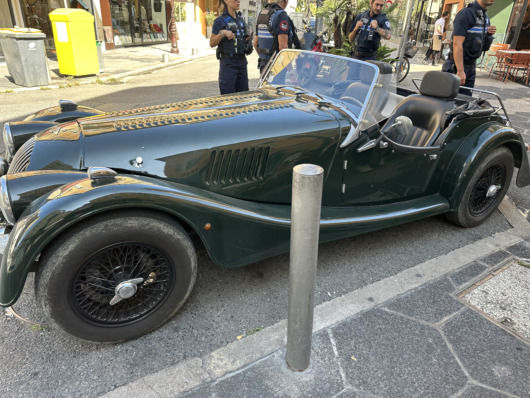 Nice car (get it?) haha
Surprisingly, I thought there'd be a lot of stuff and photos I have to share for Nice, but I guess most of the stuff was already shown in my other blog posts.  But yeah, you can visit Nice in about 2 days because there's not that much to do besides walking around, eating around, and shopping around.  But not to let the enthusiasm down, because I love Nice.  I can definitely imagine myself living here for months, especially during the summer, just to chill out.
Other things to do in Nice – Museum of Modern and Contemporary Art, Villa Masséna Musée, Mala Beach, join a street art tour of the Liberation neighborhood, find a place that hosts live jazz and blues performances, visit the picturesque village of Villefranche-sur-Mer and Saint-Jean-Cap-Ferret and go to Boulevard Napoléon III viewpoint and Villa & Jardins Ephrussi de Rothschild (closes at 6pm) and sunbathe on the Plage de Paloma