You see all these pictures of the French Riviera and think this area cannot be that nice right?  Right?  When I arrived in Nice, it was everything I expected and more.
I was based mainly in Nice for the week I was at Cote D'Azur… Nice is ideal if you're traveling to places like Monaco, Antibes, Eze, and Saint Tropez.  Actually, I would recommend staying one night at Saint Tropez as there is no public transportation to go there (well very inconvenient), so usually people either take the boat or drive there themselves.  Besides Saint Tropez (spent a night there), all of my other trips were day trips.  I didn't go to Marseille, but from what I've looked at you will probably need more than a day there plus it is a bit farther.  However, you can definitely go there by public transportation, ideally the SNCF train.
Anyway, since this is a coastal area, the seafood here is amazing… actually not all seafood but the white fish in this area is spectacular!  I have no words to describe it… any restaurant you go to you have to get white fish even if you love eating beef or chicken or pork.
Unlike Paris, where some of the streets are more dirty or ghetto or filthy, the streets of Cote D'Azur, the impression that they give you, is that the area is very clean, very chill, very relaxed.  Honestly, it felt like being in like Los Angeles enjoying the sunshine, having a nice stroll, and eating on some ice cream.
Will talk about accommodations and transportations, then I'll break into sections based on locations.
Accommodation
To be honest, I would love to have kept this place a secret, but it wouldn't be fair to all of the people reading my blog right now, would it?  I love this accommodation!  It was cozy, close enough to the Nice Ville station, close enough to Promenade des Anglais, her neighbors were very nice and friendly, the place was cozy, it offered two outdoor terraces one enclosed one not, two bedrooms one bathroom one open kitchen one living room.  It felt like… a place where musicians and artists would stay here to come back to work while getting inspiration from the French Riviera.  Great value as well!  Oh, and the host was exceptionally nice.
The outside door to the building.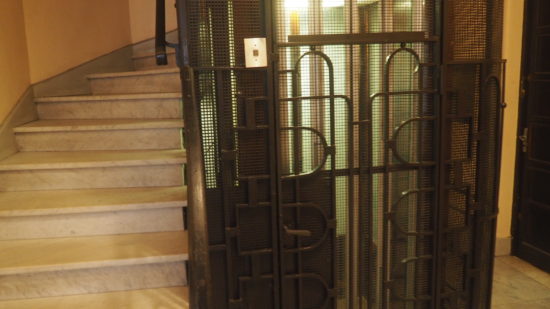 I absolutely loved this old piece of elevator.  Have to open and close the elevator doors manually.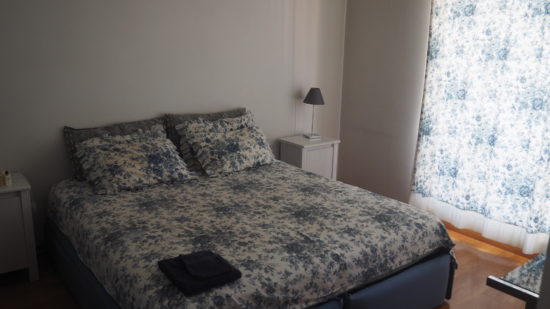 One of the bedrooms.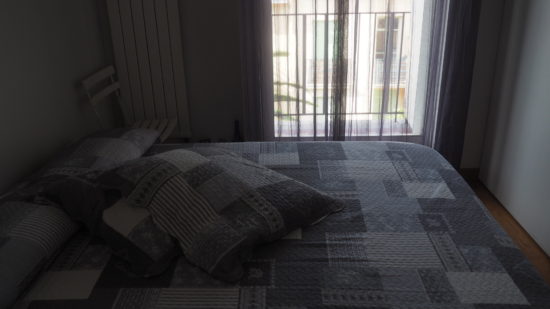 Second bedroom.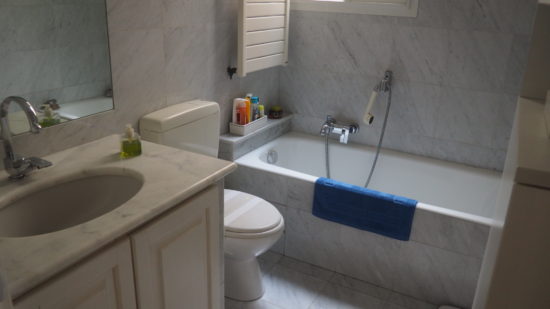 Bathroom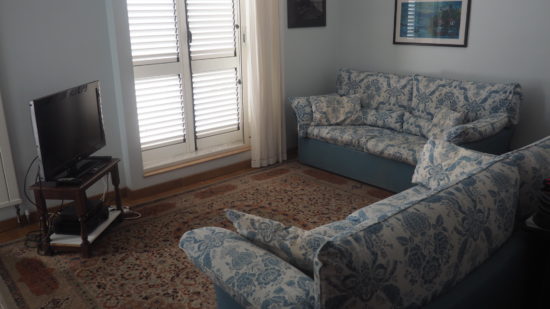 Living Room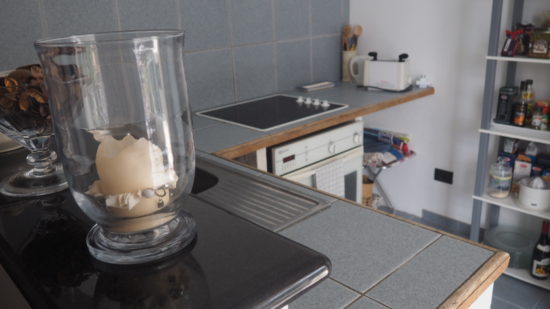 Open Kitchen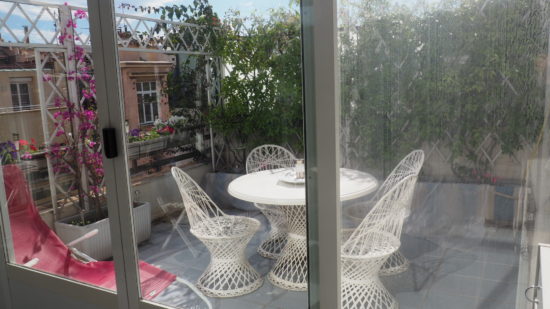 Outdoor patio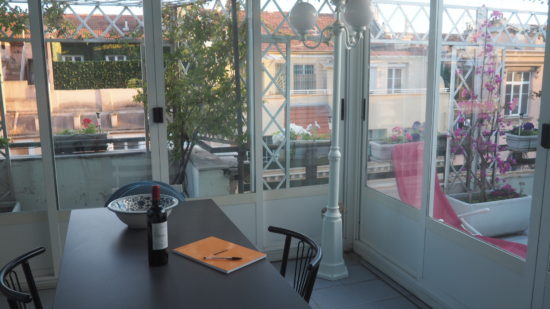 Indoor terrace, where I worked… a bit.
Hotel de la Ponche in Saint Tropez
I tried looking first for any airbnb places around Saint Tropez, but they are either all terribly expensive or just out of the way.  Then I tried looking for hotels in agoda and didn't really find suitable ones.  Somehow I just went on maps.google.com and found some hotels listed on the side and found this one… which was a five star hotel.  But it's old!  I had a very small room.  But fine, it's classy, like classy old, elegant, like old days in a palace kind of feel.  The bathroom was nice.  But it's just small!  And there's really nothing… there's a laundry room.  And it's kind of difficult to drive there… like you have to drive on the pedestrian pathways to get there as well.  But!  It's clean, it does the job, so it's all good.  Plus the hotel restaurant is amazing!  By the way, they name their rooms based on the illustrious occupants that have stayed here.  Actually go to their website, they have an interesting history.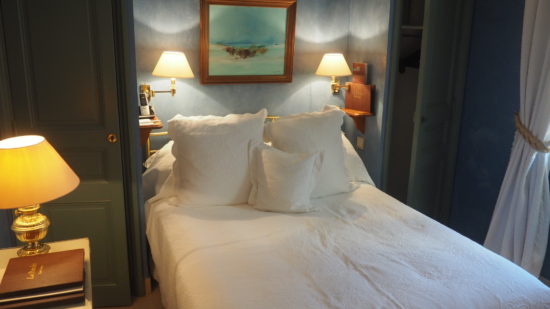 Also two closets.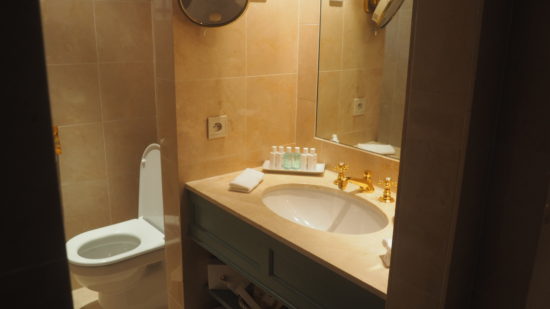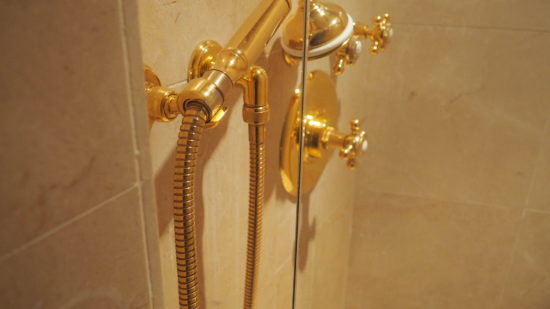 Golden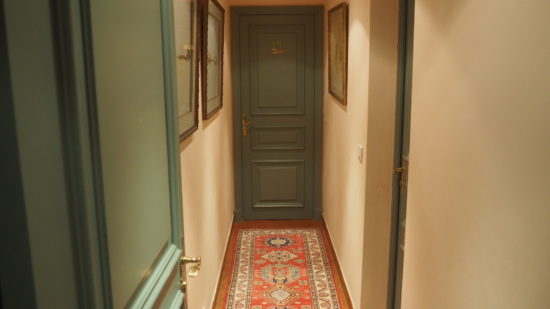 Corridor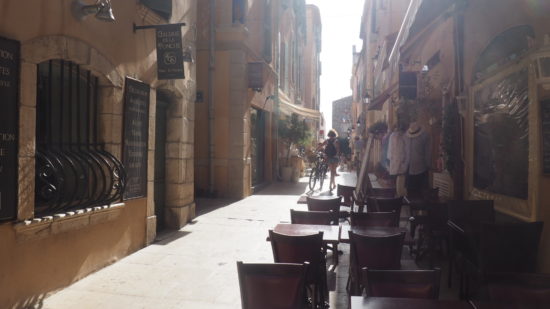 The street near my hotel.
Another cool hotel which I got the pamphlet, Hotel Epi Plage (website), located in Saint Tropez.
Transportation
So being based in Nice, I usually took the trains from Nice Ville station and get to the places nearby.  Except for Saint Tropez, you can either drive there or take the boat.  For the Nice Ville station, you can take the SNCF trains.  The trains will show their final destinations, but there are some screens that show you the stops that they stop along the way.  If anything, just go to the information center and ask them… but remember you won't be able to buy tickets from the info center!  Also, the lines are LONG, especially starting after 10am until like 2pm, since people are going to different places as well.  And the machines are complicated to use.  Important note: please make sure you have lots and lots and lots of coins!  They don't accept bills.  And sometimes there is a lag with the machine so be patient with it.  Also, it's only in French!  Something like simple is one way and retour is return.  The trains are PACKED during rush hours as well, like jam packed 'you can feel the person standing next to you sweat' packed.  Every tourist who tries to use this machine has had a frustrating experience with these machines… especially if you lined up for 30 mins only to realize that you don't have enough coins and you can't use your credit card.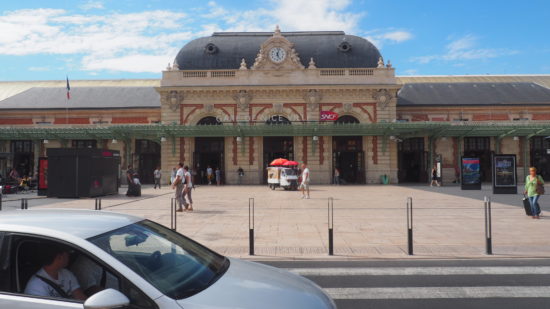 Gare de Nice Ville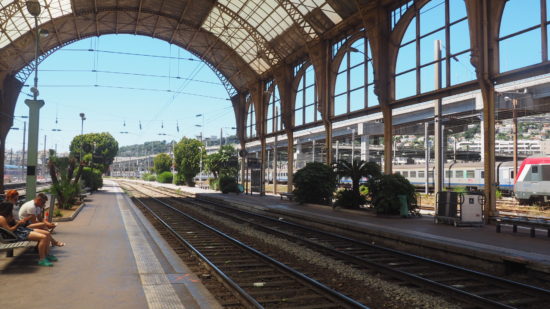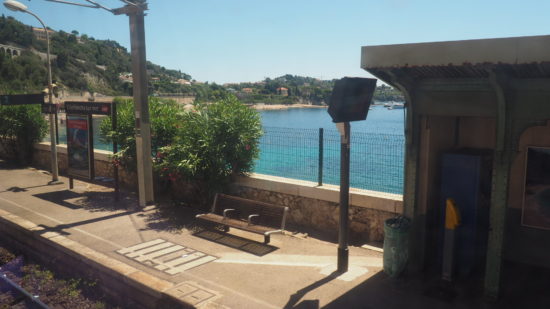 Along the way.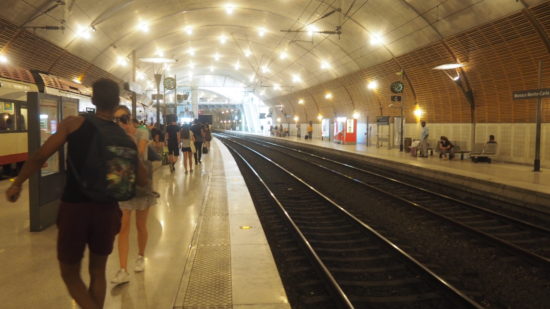 Monaco station.
Have seats, can stand.
This is not bad already.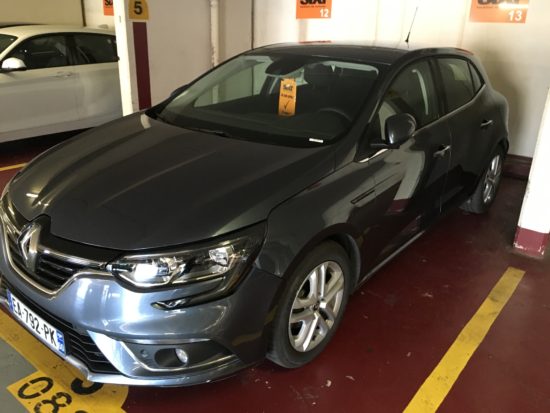 This is the car I rented to go to Saint Tropez.  Would have rented a smaller car if I could.
Nice
How lucky I was!
I was quite tired, as I had just finished partying at Peacock Society and slept little then I took the train from Gare Lyon… and it was a 6 hour train as it wasn't direct and stopped by places out of the way like Marseilles, Toulon, then went back up to Cannes, and Antibes, and some other stations then Nice, or Nice Ville as my station was called.
Stepping out of Nice, you immediately feel the difference between the two cities.  Whereas Paris was moody and gray and dirty, Nice was sunshine and clean and safe (being ironic as you'll see later).  Nice is a great base for anywhere you go in French Riviera as it's close to Monaco, Cannes, Antibes, anywhere basically.
So, the streets are filled with beautiful people.  There are shops here, there, and everywhere.  And so I walked around the Nice Center then proceeded along the Promenade des Anglais.  Of course, searching what to do, I went to go up the Castle Hill as well.
Went back down, and near Promenade des Anglais there are many different restaurants for you to try.  Also there is like this small market that sells jewelry and other accessories and small items, highly recommend you check it out.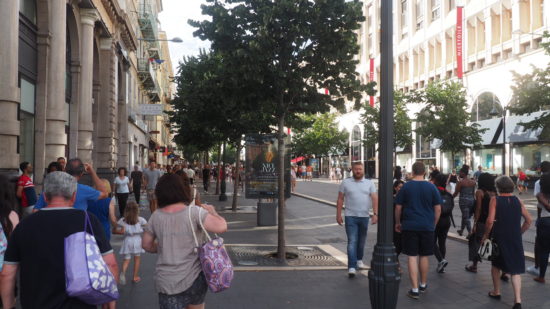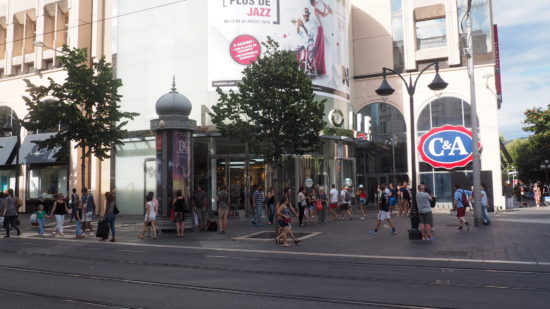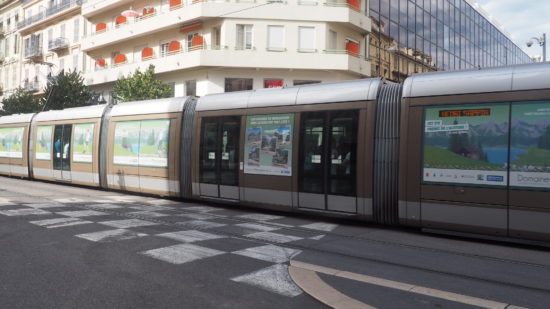 You can take this "train" to go to different stops in Nice.  I don't know how it works as I didn't take this… if I was in Nice I generally was just around the center and walking around.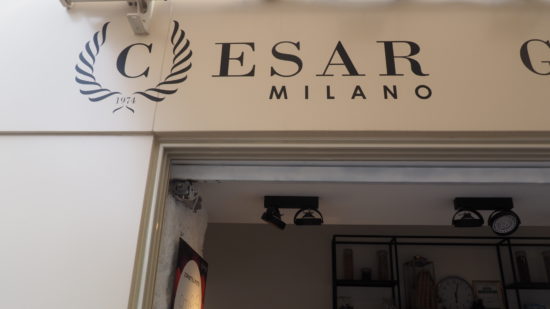 The best Gelato I had in my life!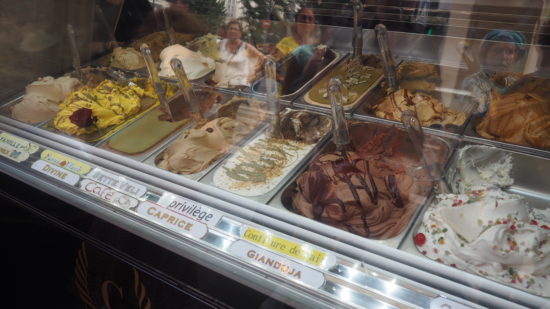 Cesar Milano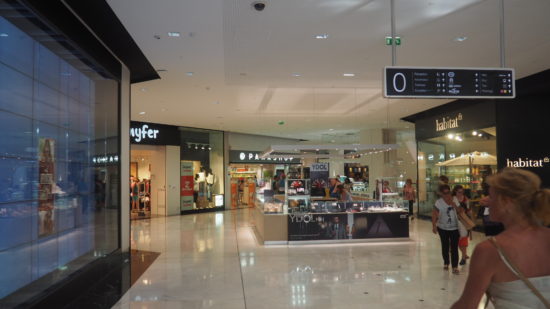 Inside a typical mall.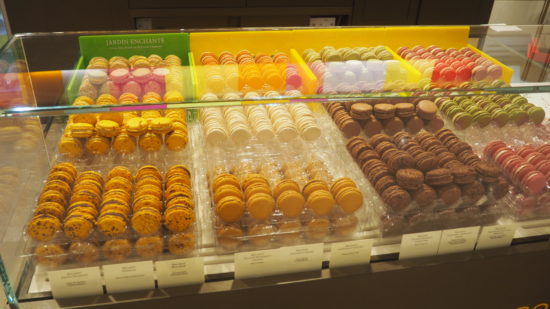 Pierre Herme macaroons.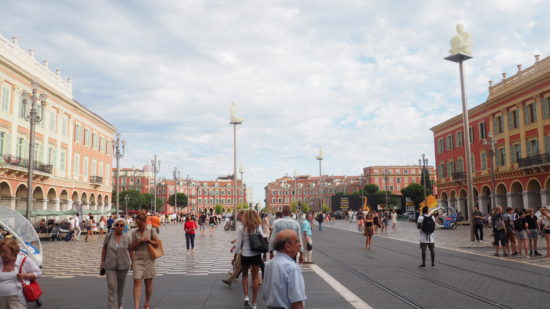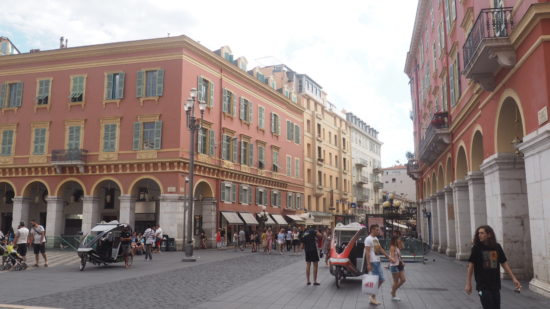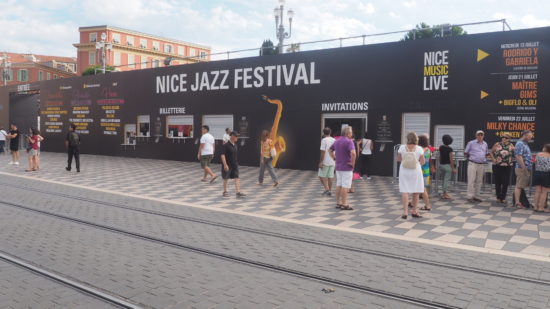 Nice Jazz Festival… but it got cancelled due to the Bastille attack.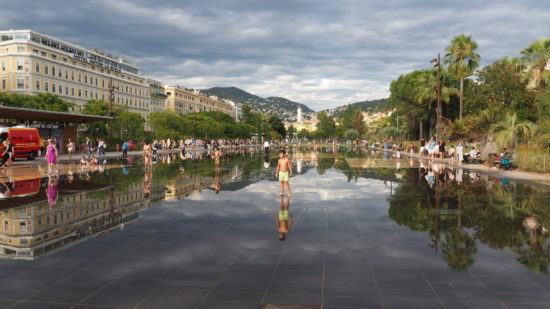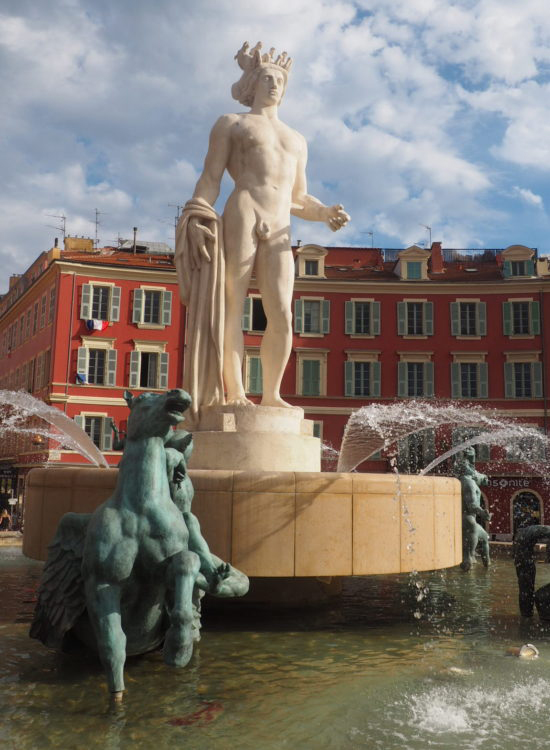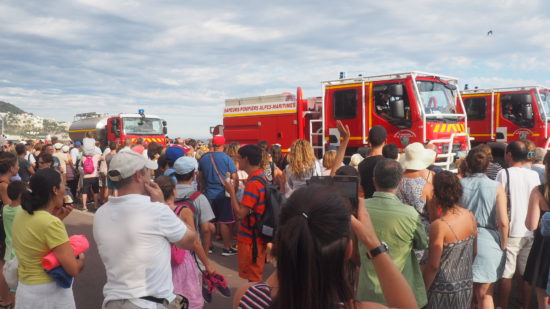 Usually firetrucks and firemen would come out to celebrate Bastille Day.  Bastille Day, by the way, is considered the French National Day.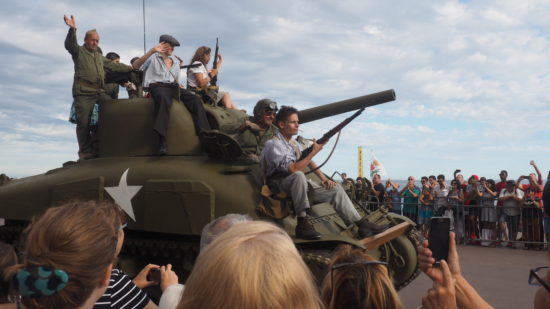 Based from Wikipedia, it is to commemorate the Storming of the Bastille on 14 July 1789, an important event in the French Revolution.  Therefore, no surprise we see tanks here.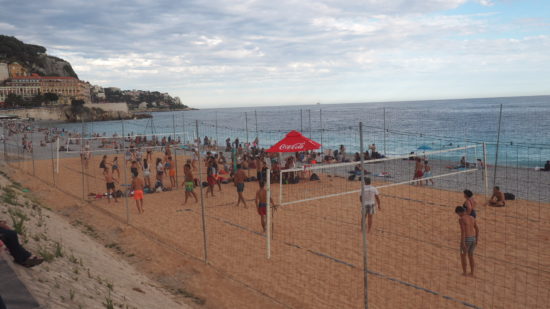 Promenade des Anglais; beach volleyball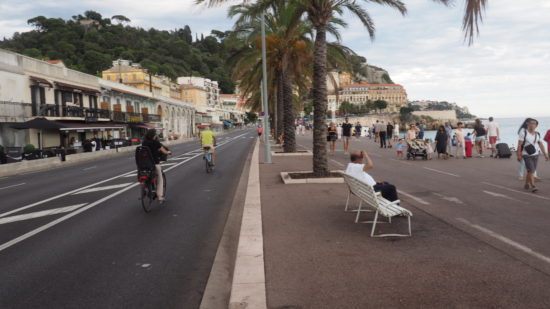 Strolling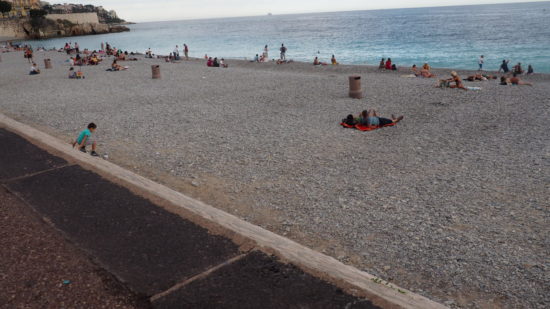 Notice that the beach isn't like a sandy beach, it's more like a rocky beach.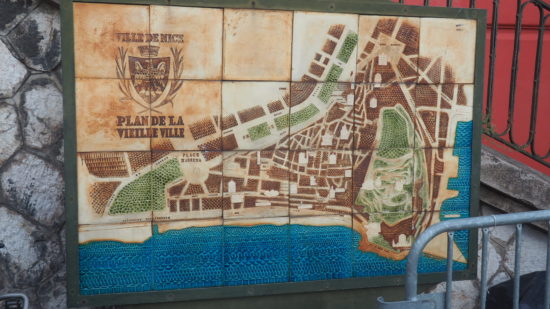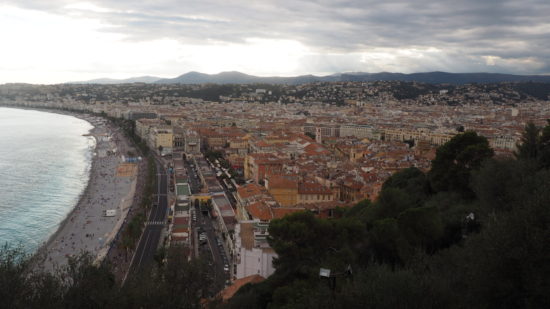 The beauty of Nice city.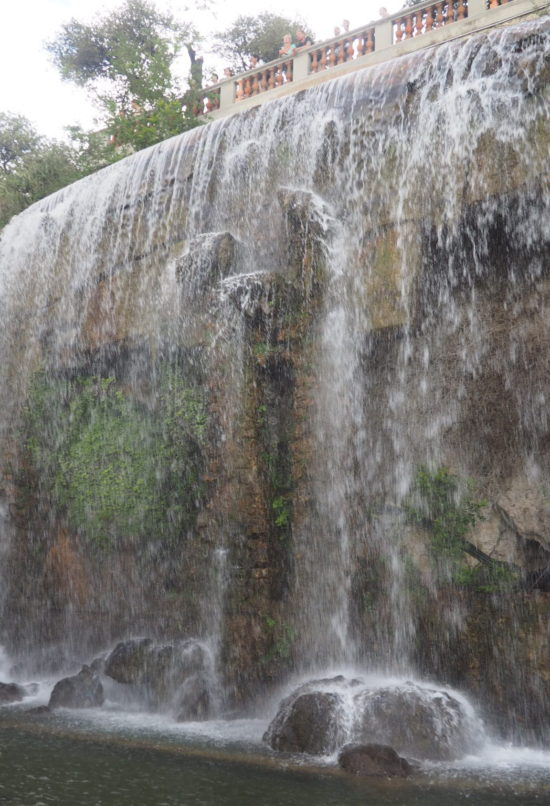 Waterfall in Castle Hill.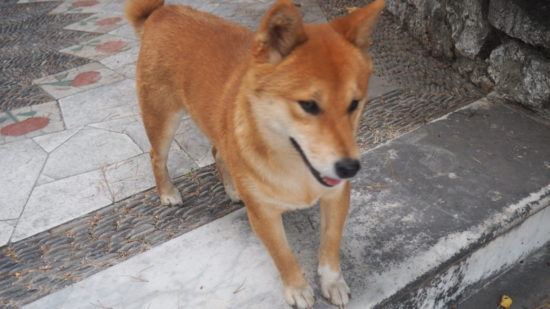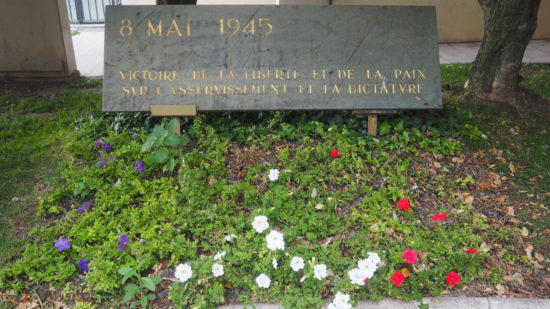 Victory in Europe Day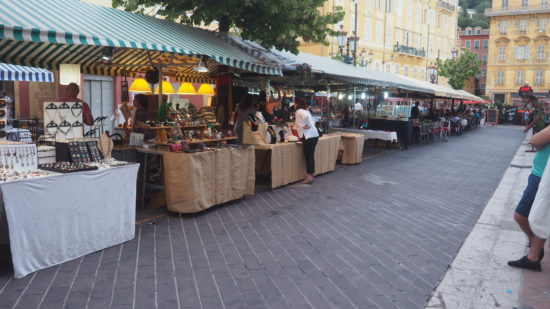 The markets I was talking about earlier.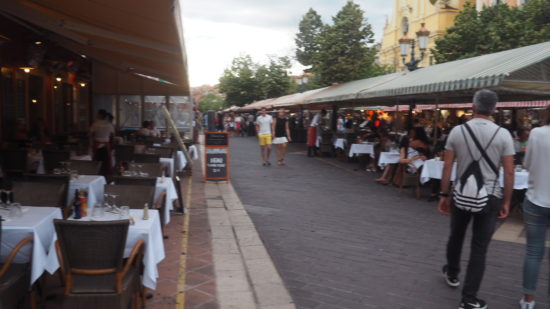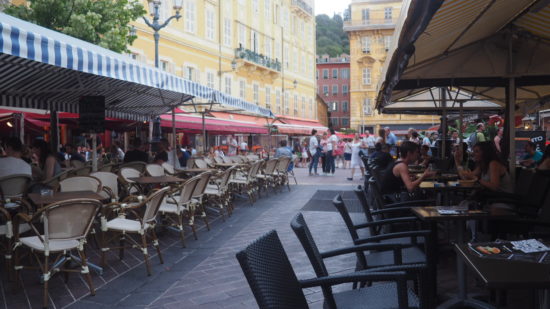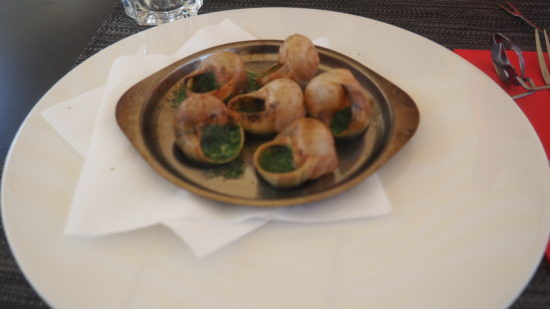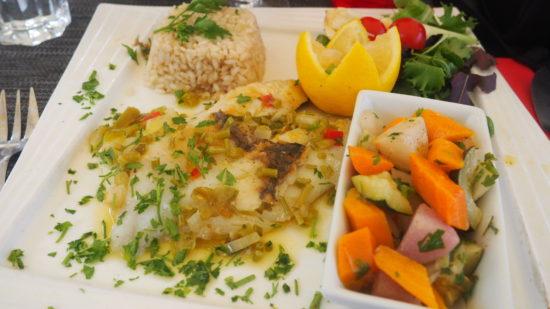 I don't care what you get for your appetizer, but you have to get the white fish for main meals in the French Riviera.  It simply is astounding any restaurant you eat.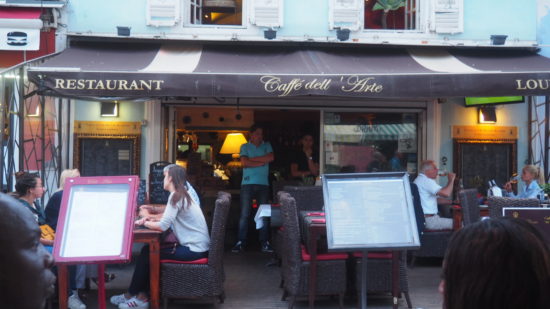 Caffe dell Arte – the restaurant I went to for the two dishes above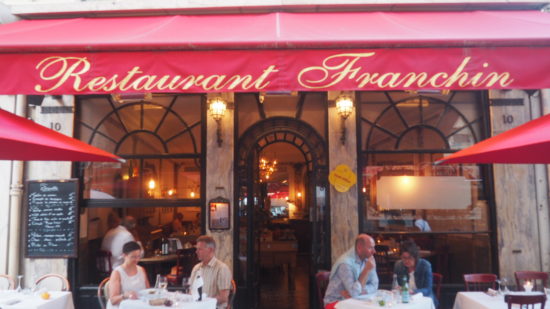 Restaurant Franchin – I think my favorite restaurant in this entire trip.  I went here twice! 10 rue Massenet, tel no.: 04 93871574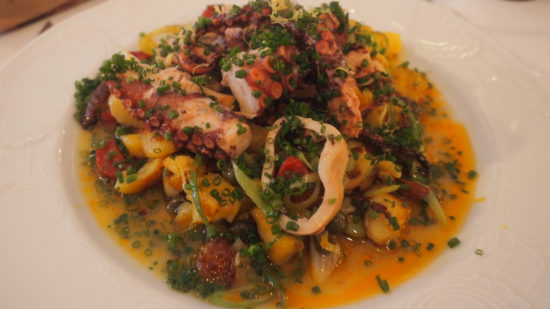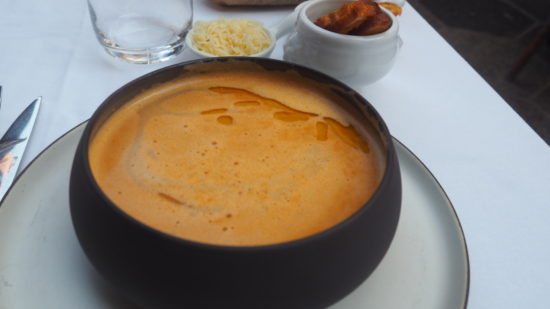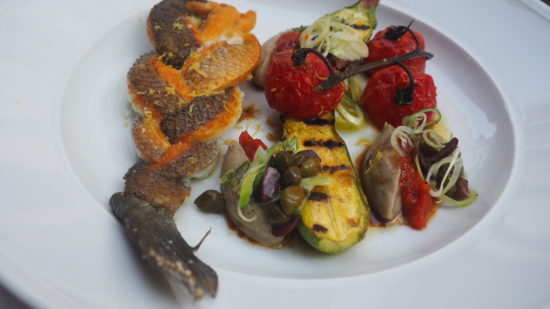 Remember, I ate all 4 dishes in two separate occasions!  Not all at once… I'm not that fatty.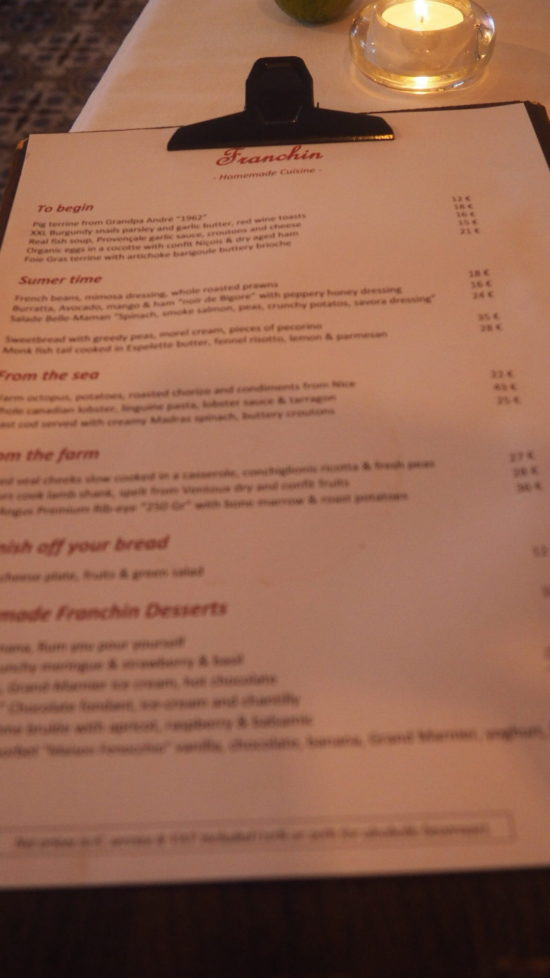 Menu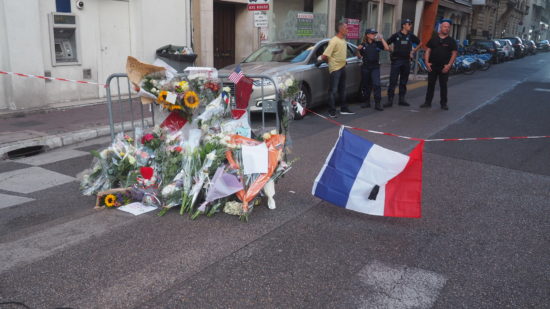 OK remember how I said I was lucky earlier?  On the day of my arrival to Nice was the same day that the Bastille attack happened.  July 14, 2016.  For those who don't know, a truck driver killed 84 victims, people who were celebrating on the Promenade des Anglais.  I had just finished dinner around there an hour before the event happened.  Had I not been exhausted from the 6 hour train ride along with the white wine I was drinking, I might have been out celebrating with the fireworks as well.  I only knew how lucky I was the next morning when everyone was asking me if I was OK.  RIP to all the victims.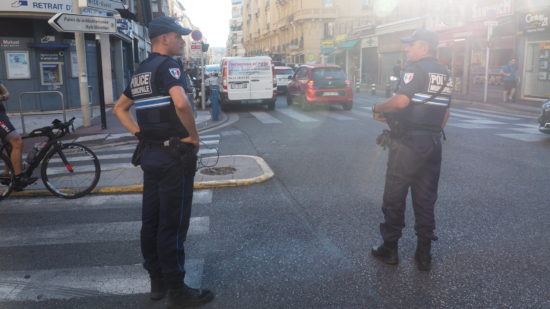 So of course France immediately heightened its security the next day, and there were police everywhere.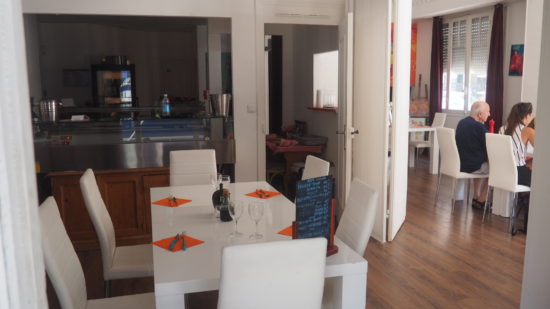 Another restaurant I went to, around where I lived.  Arte E Cucina.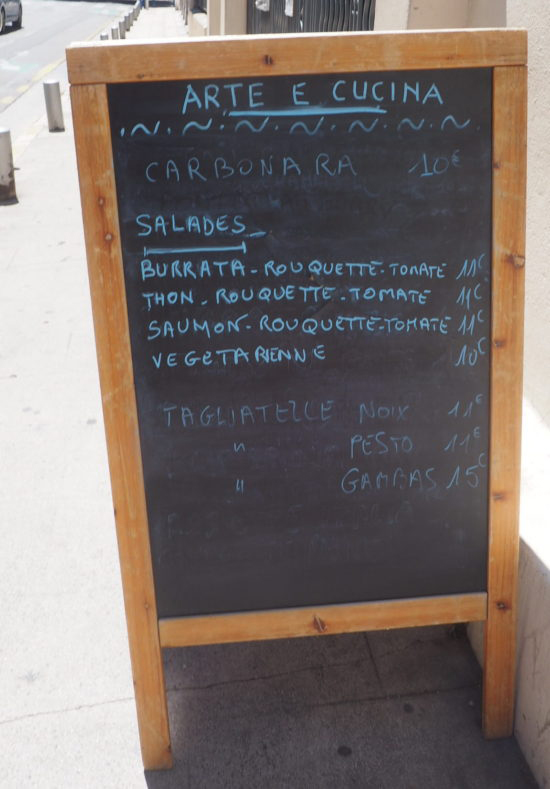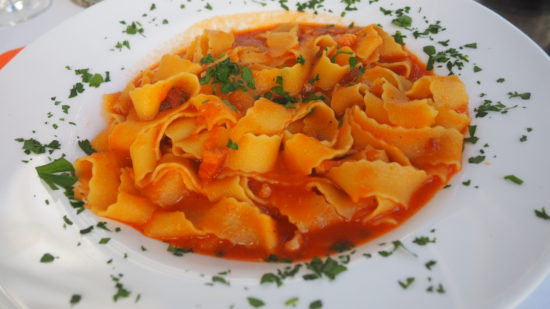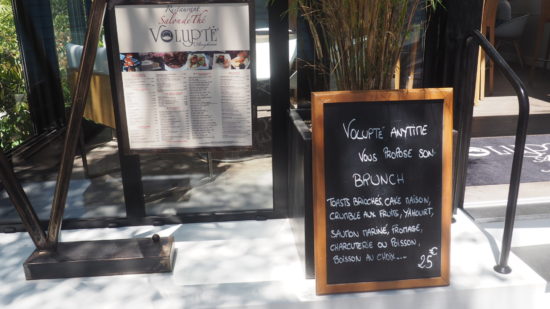 Volupte Anytime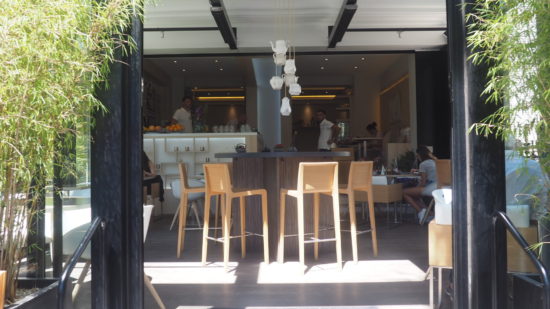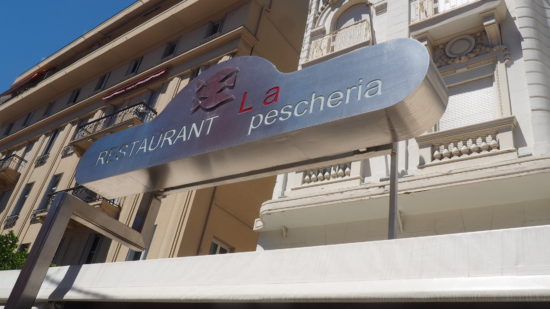 Restaurant La Pescheria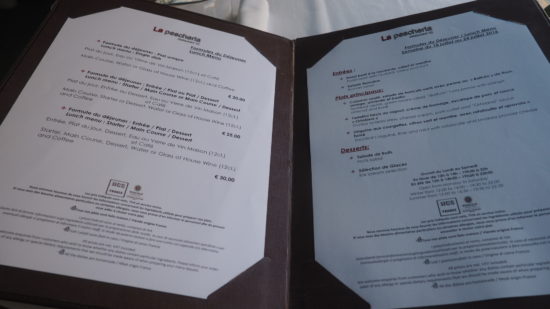 Their menu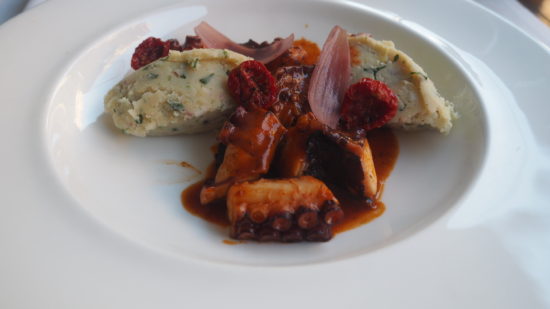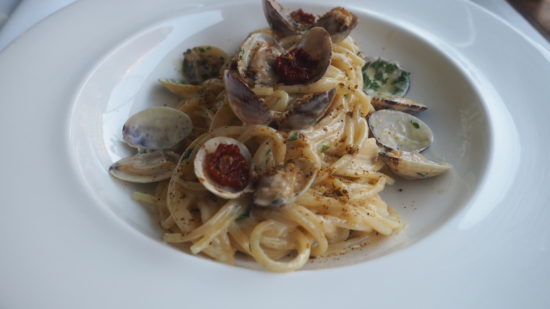 As fancy as the restaurant looks, actually their food, while by no means it wasn't good, but other restaurants were just too fascinating.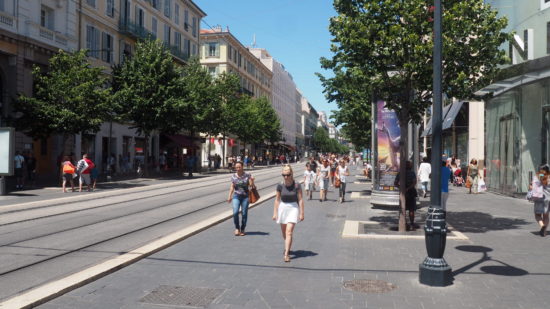 Empty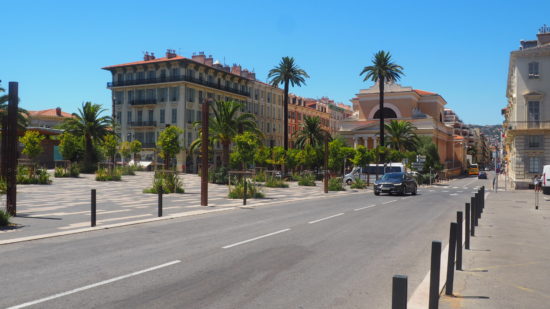 Empty after the attack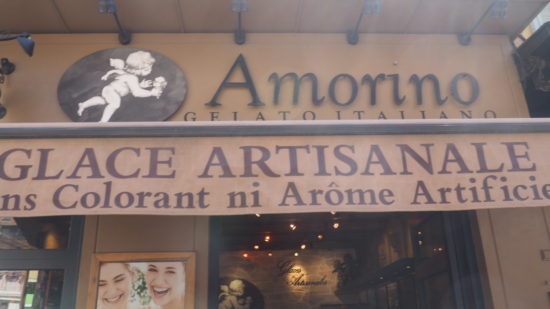 Amorino Glace Artisanale.  Another Gelato place.  But I found the Cesar Milano still the best.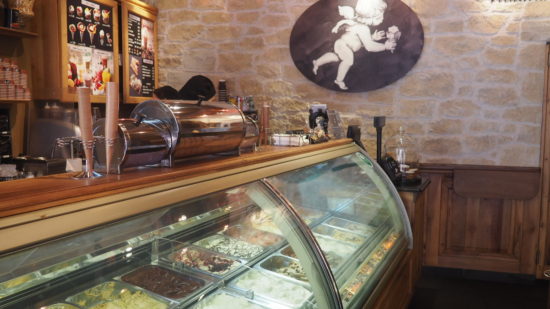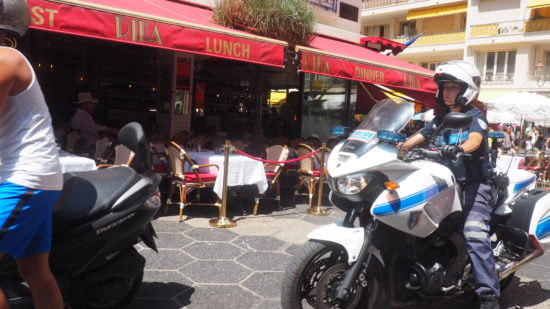 Rina for lunch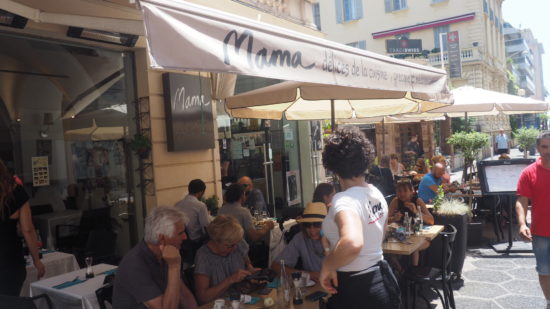 Opposite of Rina, restaurant called mama, the restaurant I went to instead.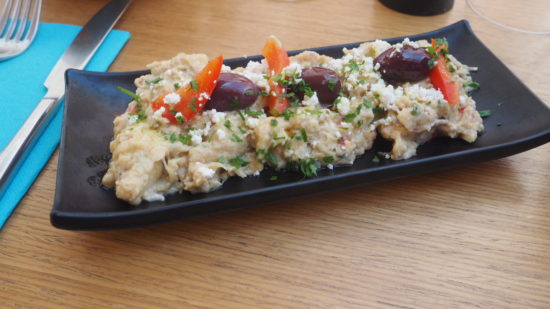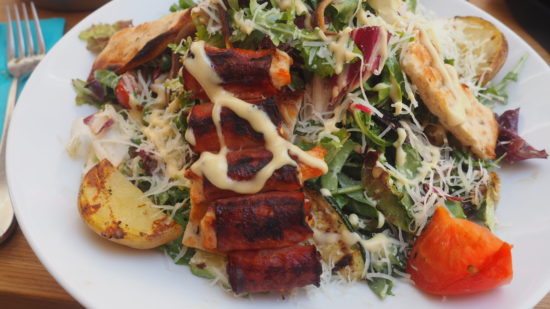 This picture doesn't justify the enormity of the salad.  I wanted to be healthy, but this salad… look it was the size of a basketball so the photo flattens this perspective.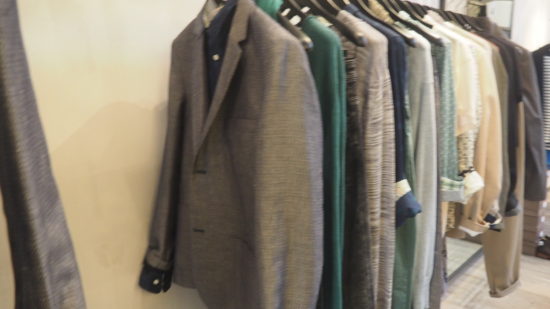 Some shop. cotelac
Cotelac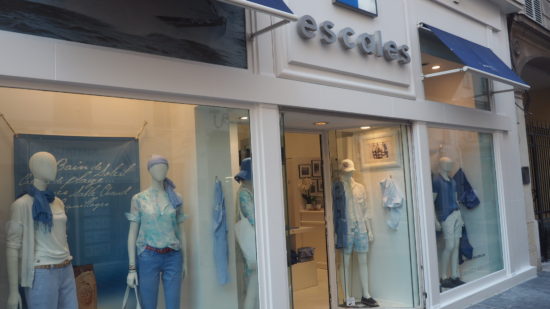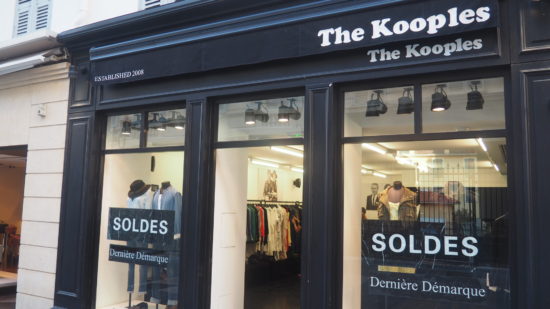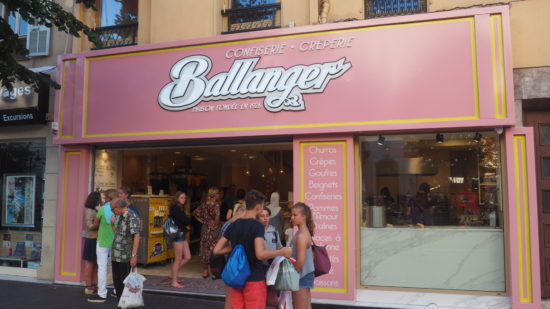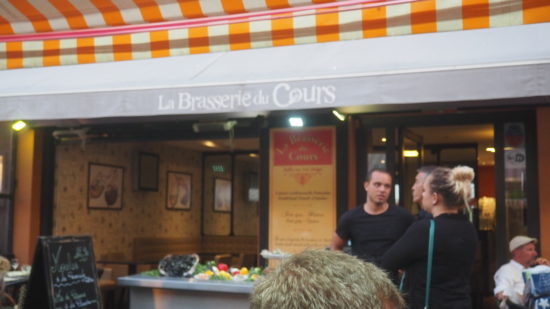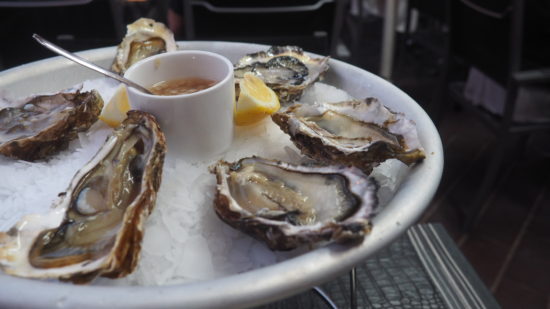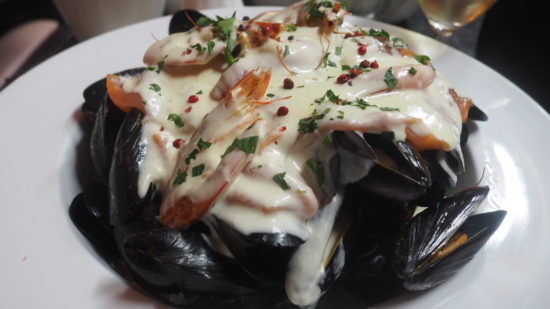 This was their recommended dish shrimp and mussels with white sauce… but I don't like white sauce.  Ordered it just to give it a go but.. meh.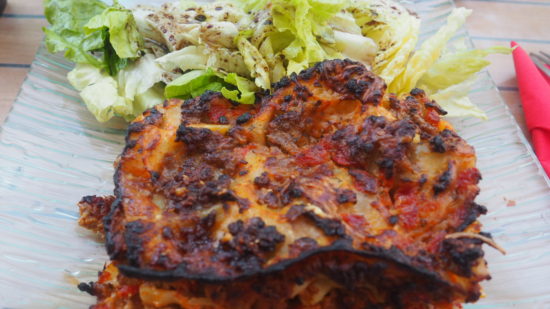 Lasagna.  My meal before my train back to Paris.
Another restaurant which I have the business card but I don't think I went: L'atelier in Nice on 13, rue Massena 06000 Nice.  Telephone number is 04 93796288.  Also another one is L'escale Galeya, 28 Cours Saleya.  Tel no. is 04 93808295
Monaco
Yachts, yachts, yachts everywhere!  Sharing the same blue sky as Nice, Monaco is a paradise.  Maybe it's all the hype built around it, but stepping out of the station you immediately sense the feeling you're surrounded by lots and lots of wealth.  I don't know if that makes sense to you, but that's the way I felt.  It's great, it's beautiful.
Some random business card I got, Société Natuqieu de Monaco: 1 Quai Louis II, 98 000 Monaco, Restaurant +377 93 505130.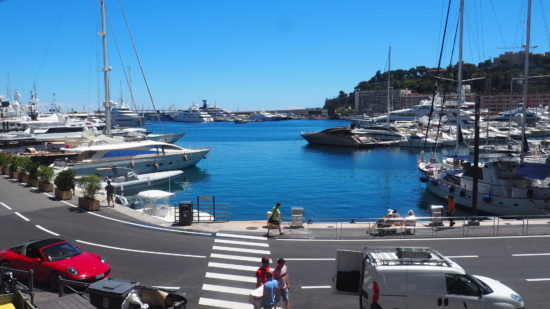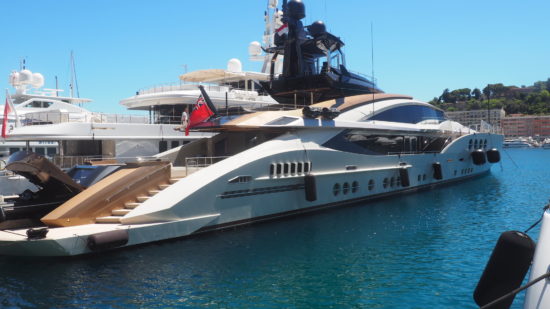 Someone buy me for my next birthday please!  Including a year of dock and maintenance fees.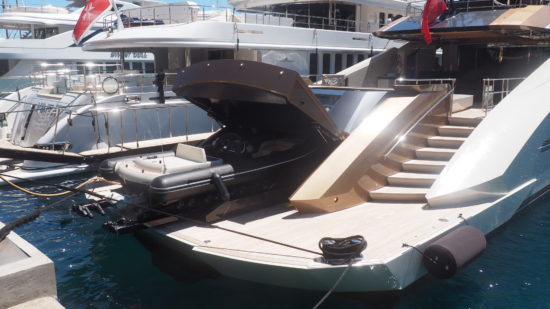 A boat inside a boat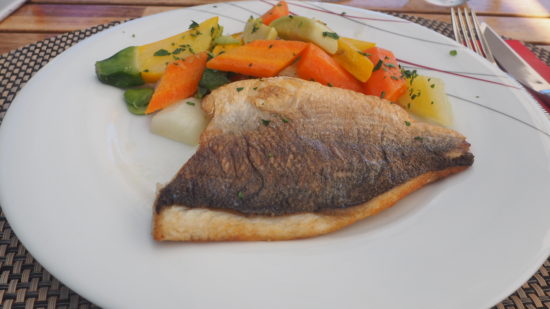 Like I said, you HAVE to eat white fish at the French Riviera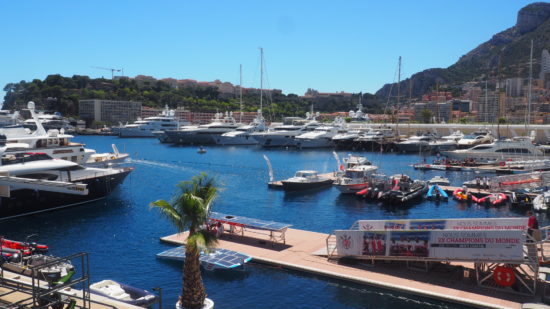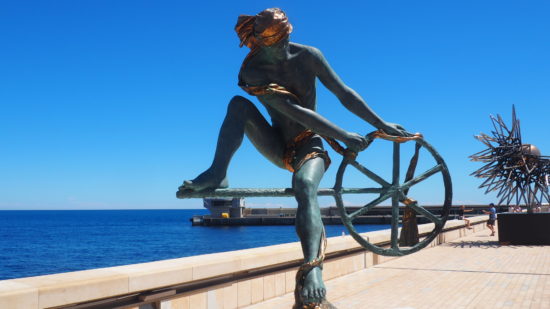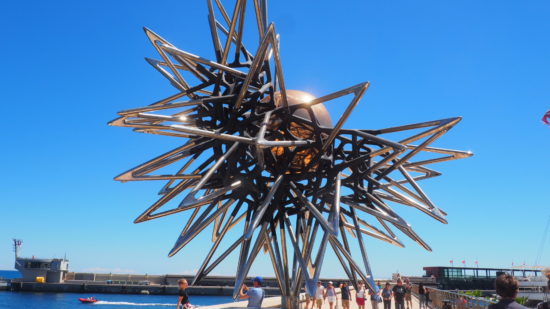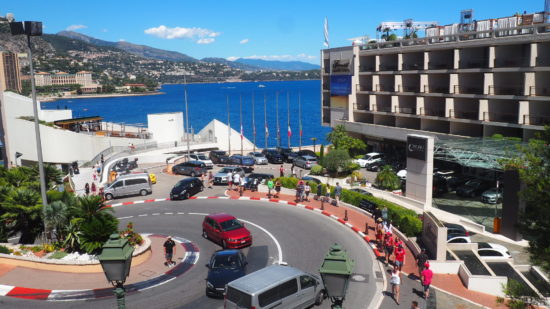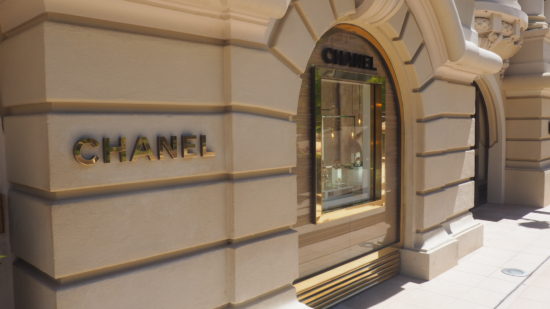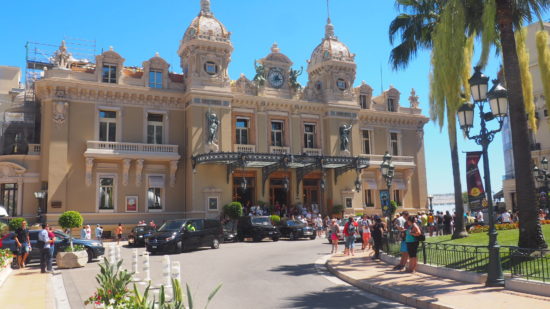 THE Monte Carlo CASINO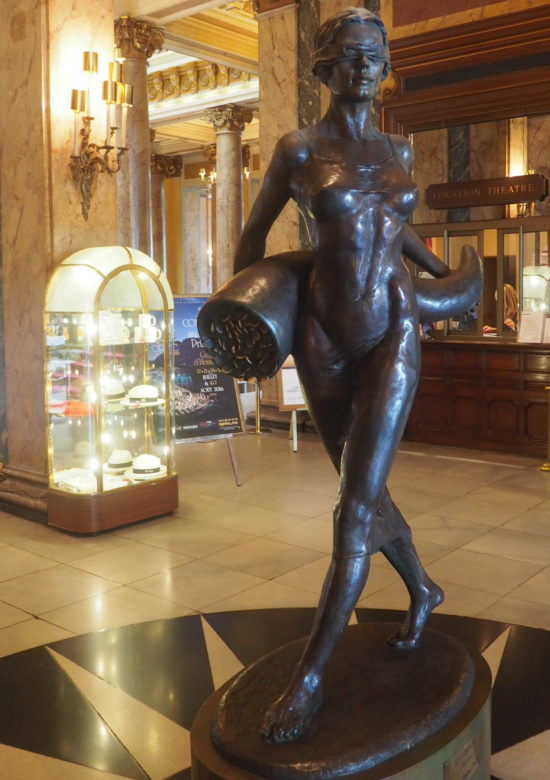 But. Overhyped haha.  There were so little gambling tables.  Some slot machines.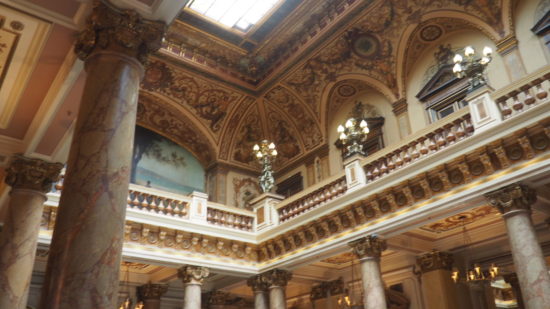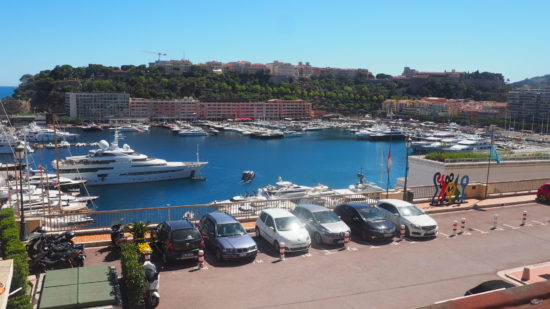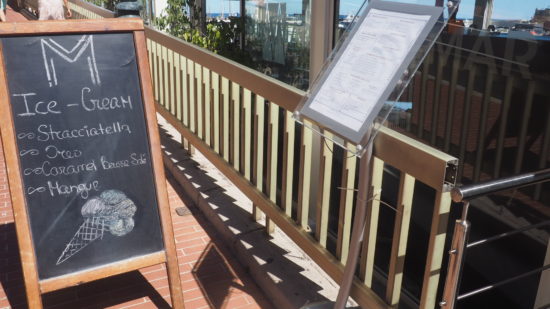 Some place I had ice cream.  Their blackboard "ad" worked.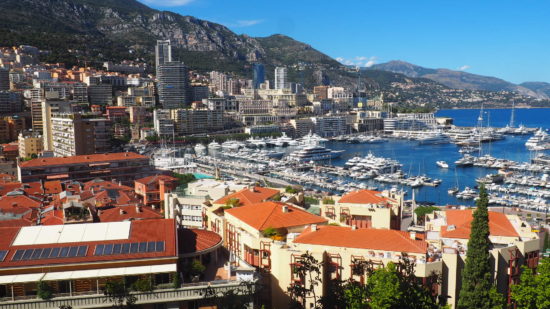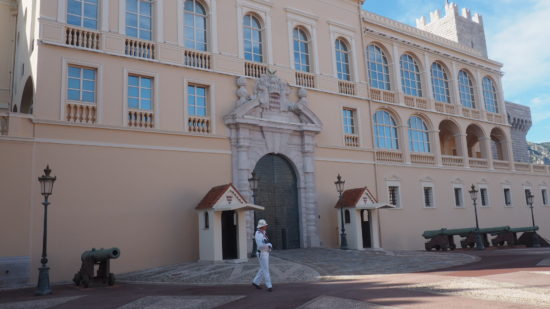 Prince's Palace of Monaco.  You get to take a tour inside.  I wasn't allowed to take pictures inside however.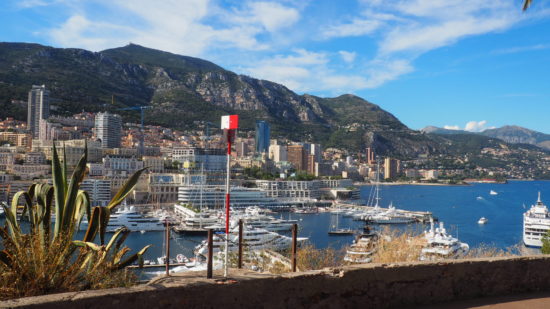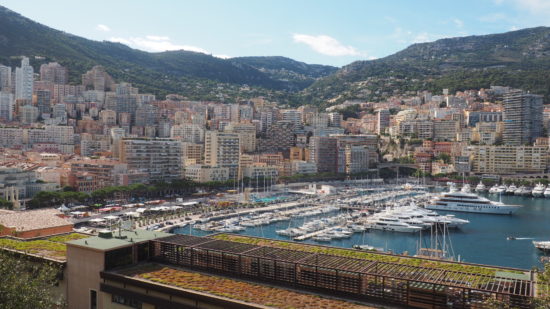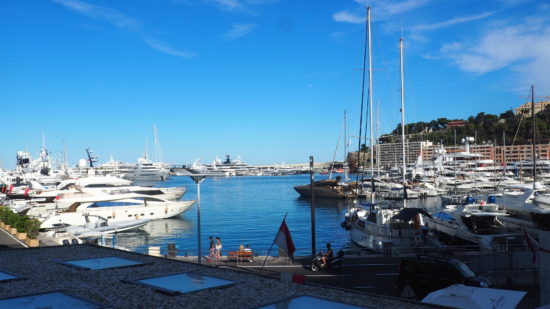 Cannes
Went really late in the afternoon.  Met up with someone for dinner and drinks and walk around the city.  Actually Cannes is nice, but there's really nothing much to do except restaurants, bars, and shopping.  It doesn't feel any historical or cultural significance, it does feel like events happen here (like the Cannes Film Festival) and enjoy a bit but that's it, so there wasn't anything too special I thought coming here.  At night, I met up with another friend and partied at Gotha Club.

This is the Palais des Festivals if I remember correctly… where it's famous for hosting the annual Cannes Film Festival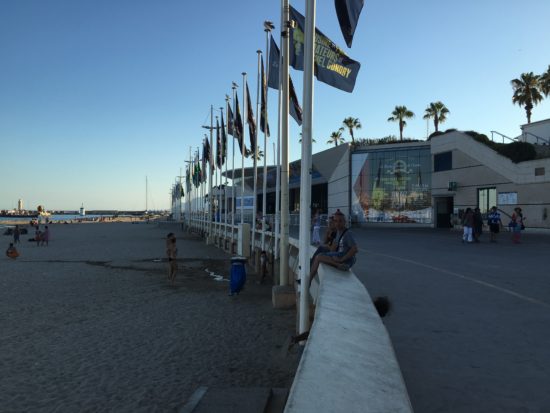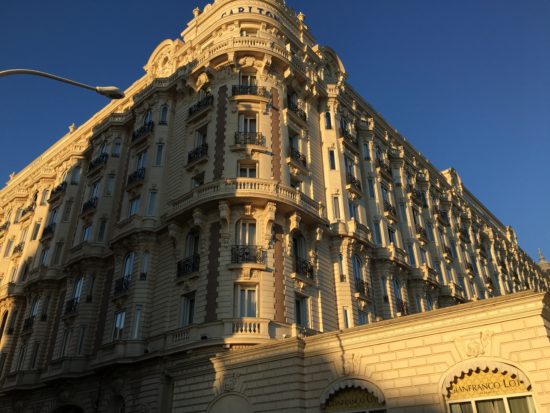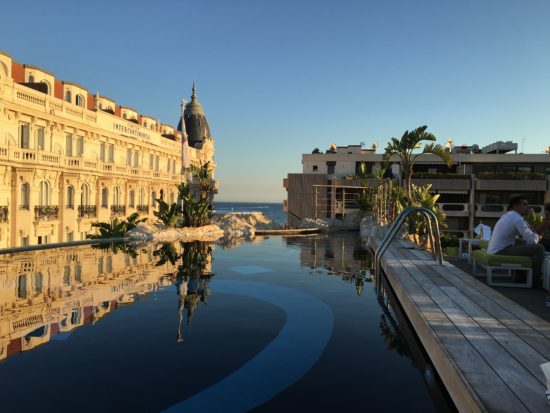 Ate dinner at the top of a hotel.  Swimming pool as well.  Beautiful sunset.  Some drinking involved.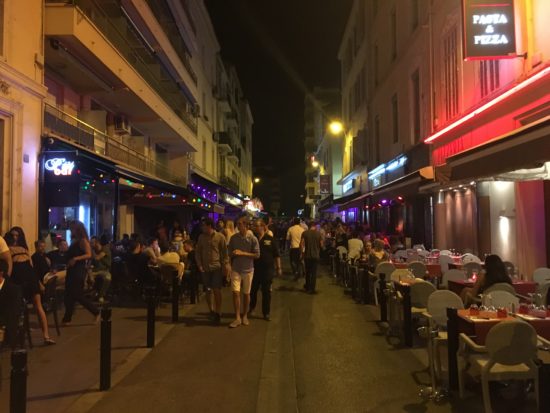 Walking along the street filled with bars and restaurants.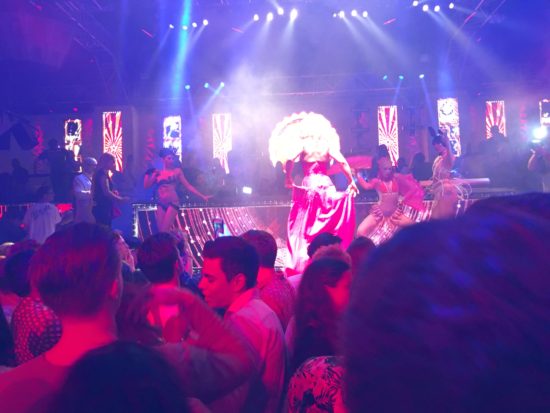 Woohoo Gotha Club.  Dancers.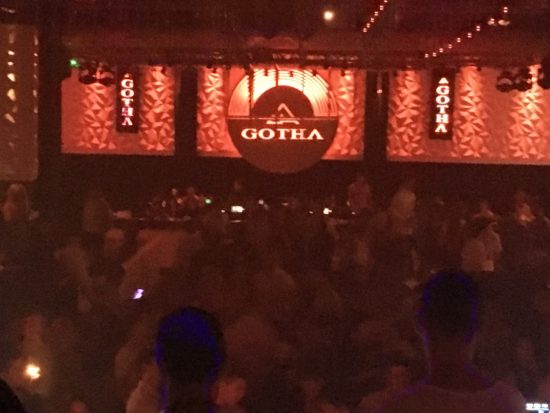 Gotha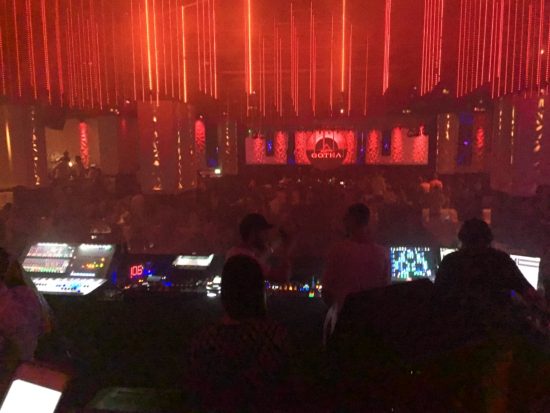 Party with the DJs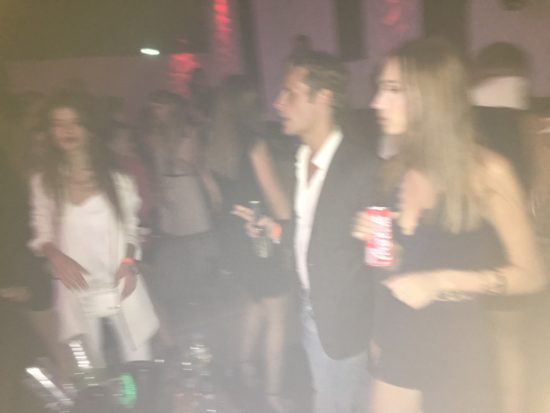 Random people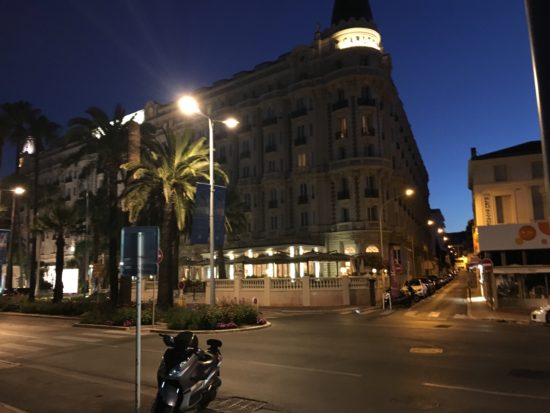 Tired, good night Cannes.
Antibes and Juan Les Pins
Antibes is unique in that it retains a sort of a historical, yet somewhat mystical charm about it.  You see behind the scenes of the French working labor jobs, such as making glass and drawing postcards.  It doesn't feel modern at all.  It feels like a small quiet village, yet what lies deep inside it is another Musee Picasso.
After Musee Picasso, I wanted to explore more, so I decided, why not walk to Juan Les Pins?  Ah… I was so exhausted after the walk under the disguised friendly but harmful sun rays of the sun.  But it was still a good walk, managed to get some good pictures along the way.  Juan Les Pins is more famous for the beach and bars.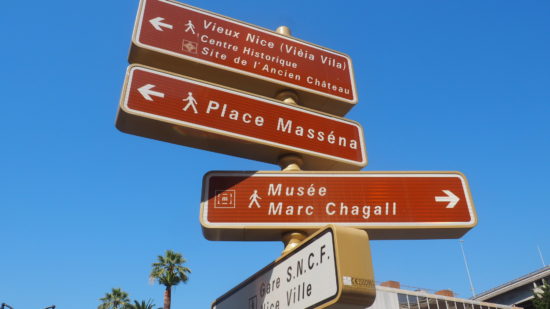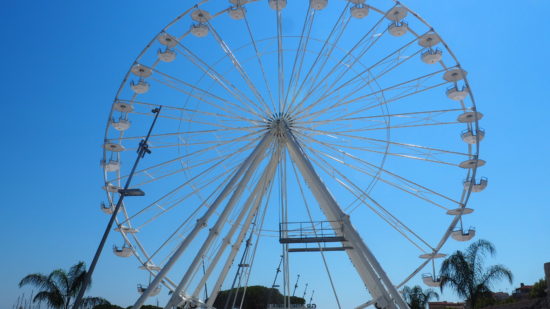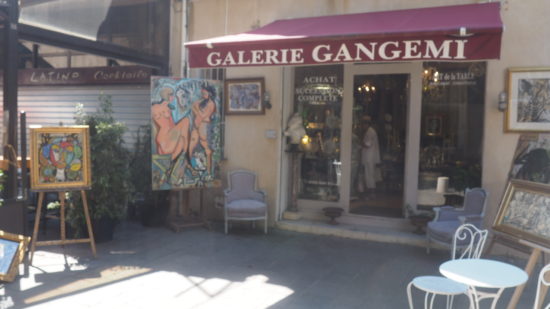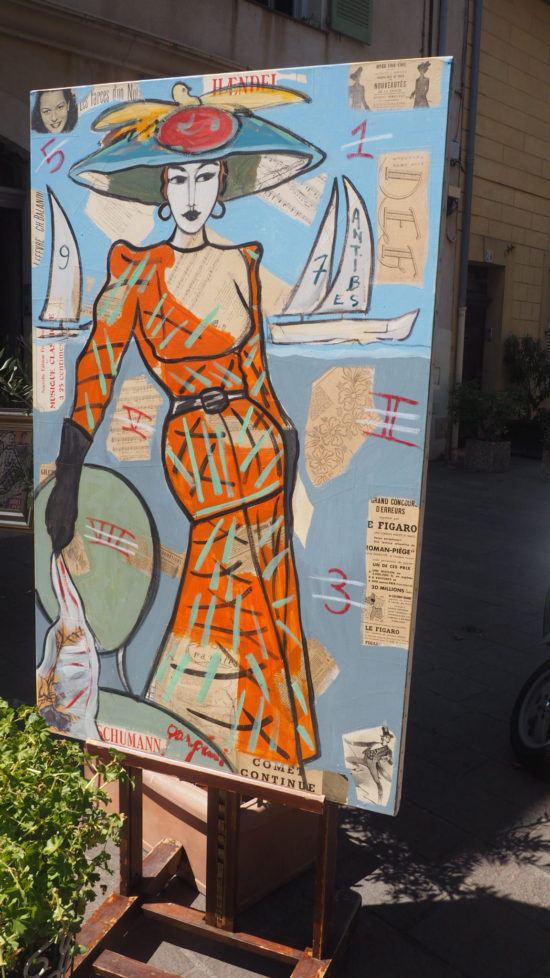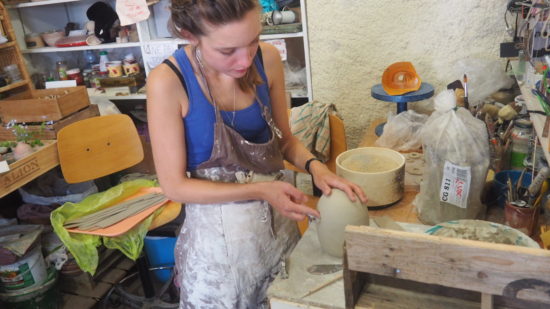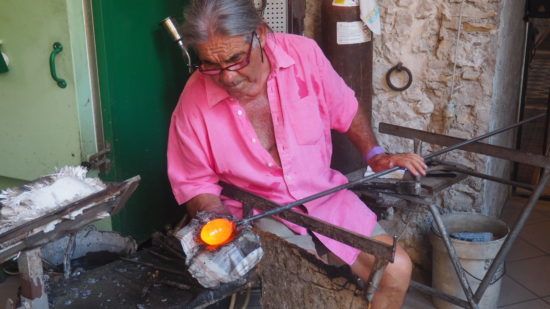 Making glass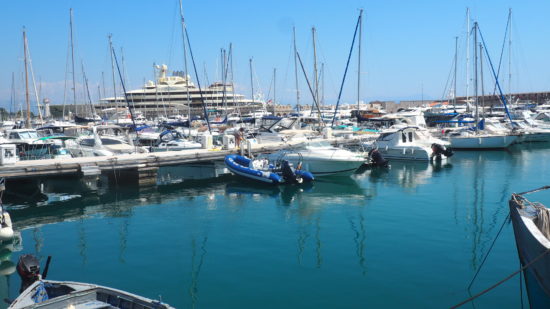 And more boats!!!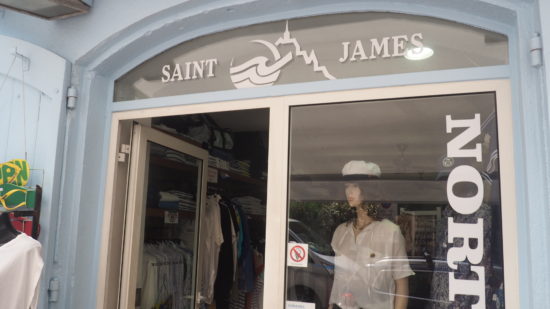 Saint James shopping.  You can buy sea uniforms.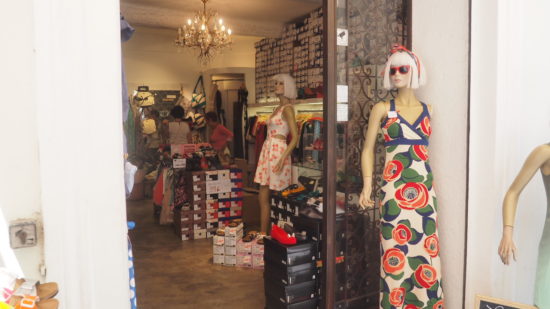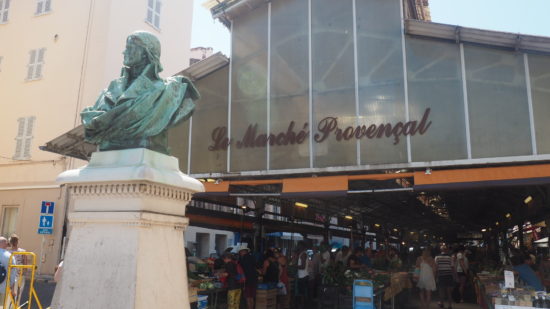 A marketplace in Antibes – Le Marche Provencal.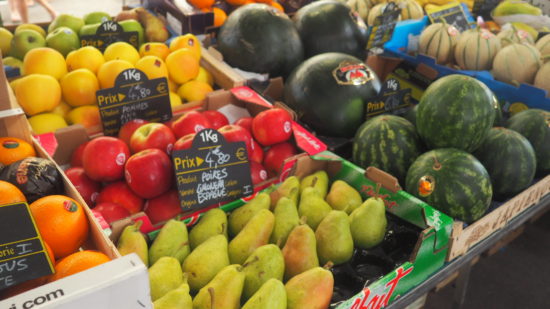 Inside the marketplace.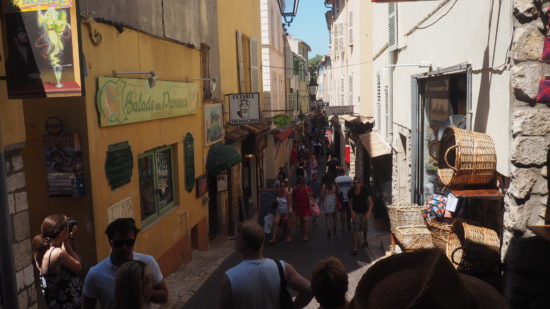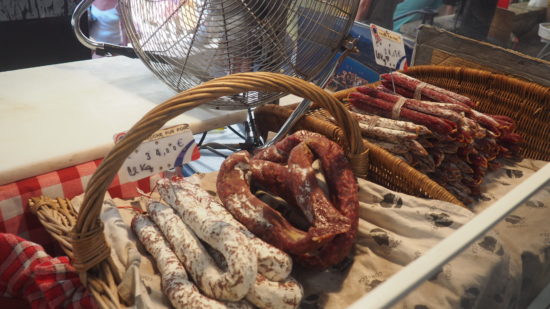 You know what!  This place actually reminds me of the Beauty and the Beast scene where Belle lives, like at the beginning.  No idea why I'm captioning this for the sausage picture though.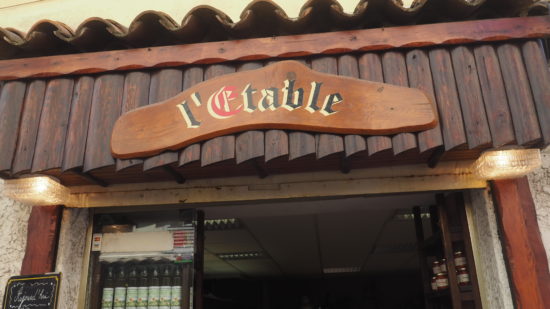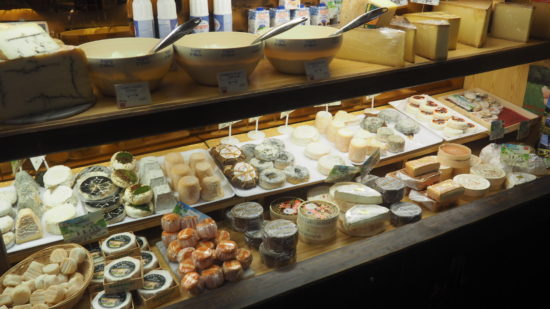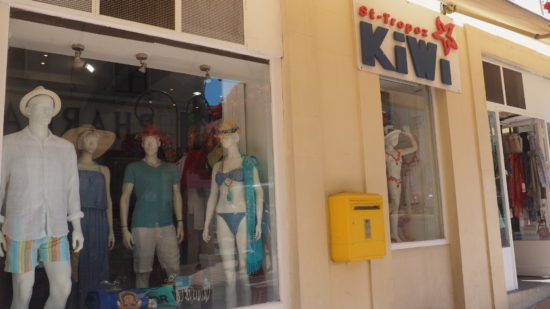 This Kiwi store is like everywhere in St. Tropez.  I bought some swim shorts from this brand but in Monaco.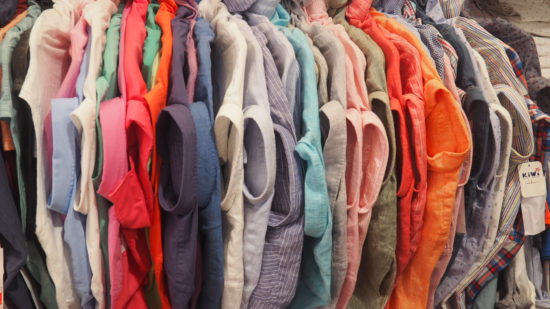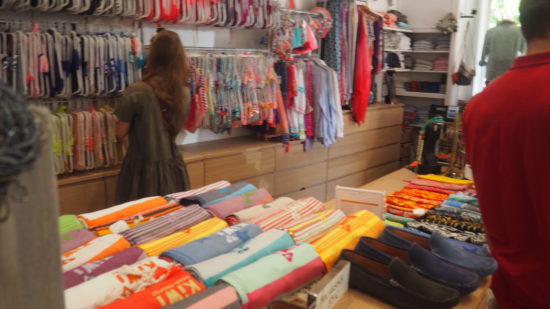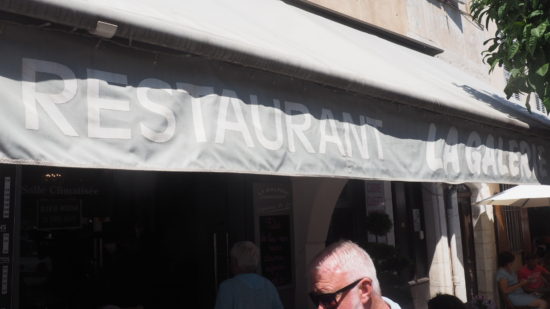 Restaurant La Galerie Aubernon. 3, Rue Aubernon. Tel. no. 04 93745925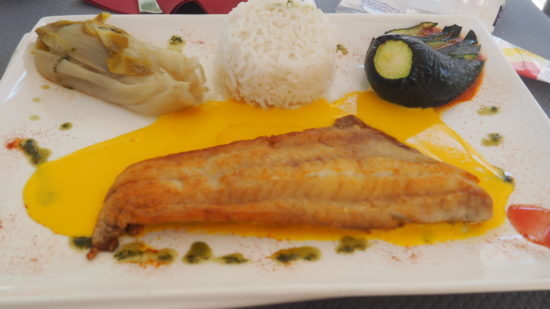 Honestly, you can't go wrong ordering white fish around the French Riviera.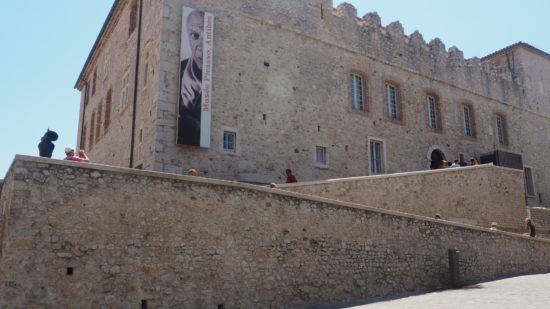 Musee Picasso.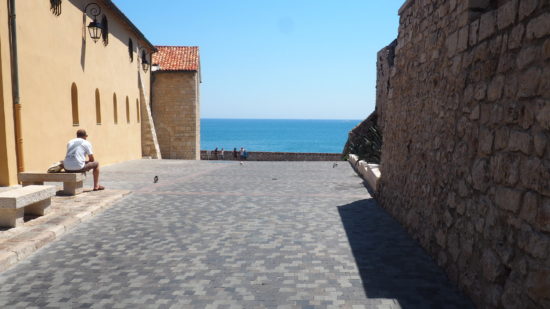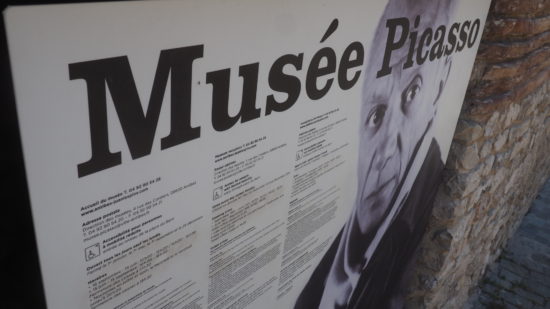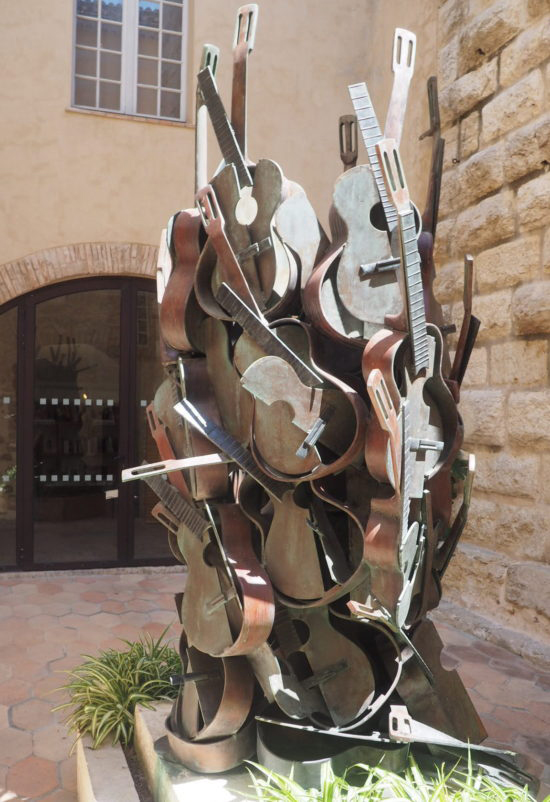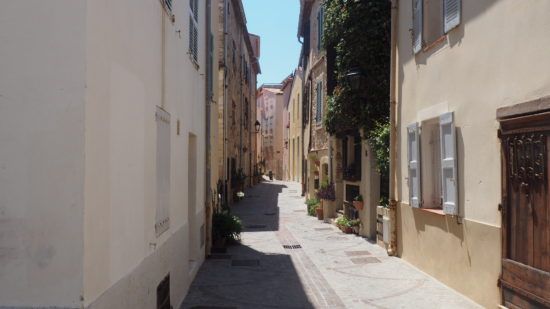 Alleyway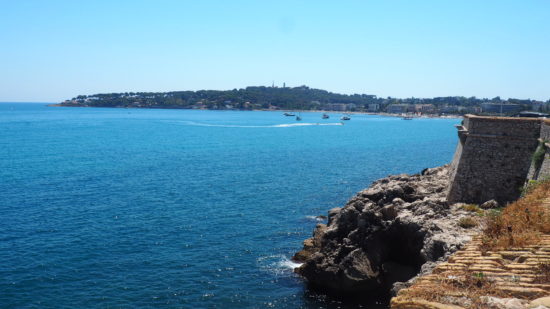 The blue blue water.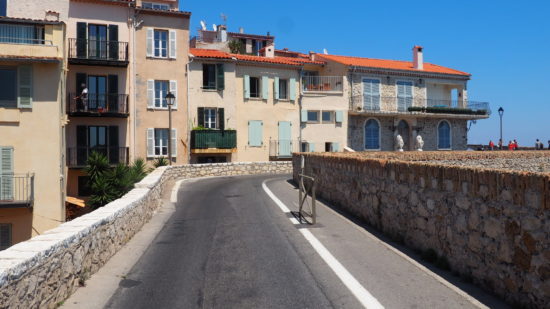 Along the way to Juan Les Pins – looking back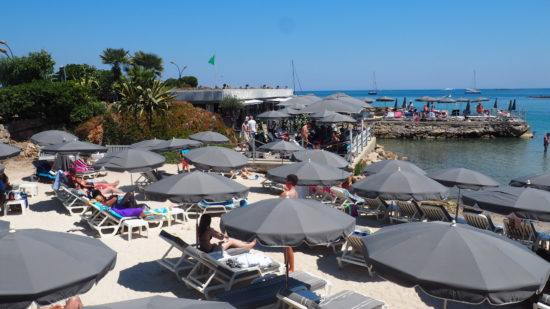 OK starting to be at Juan Les Pins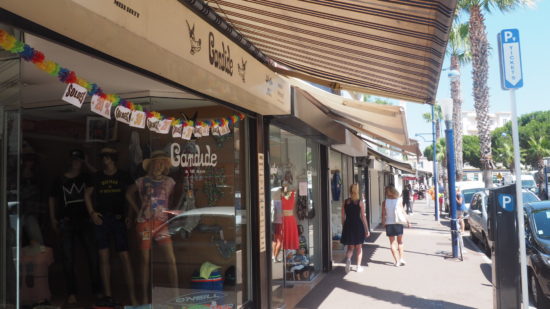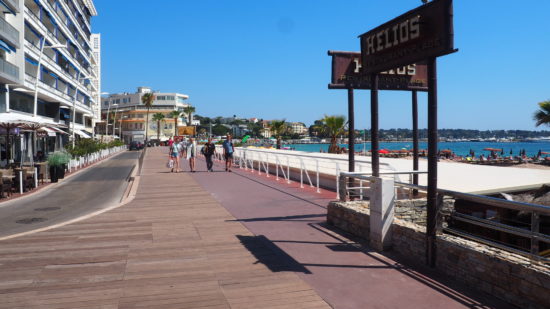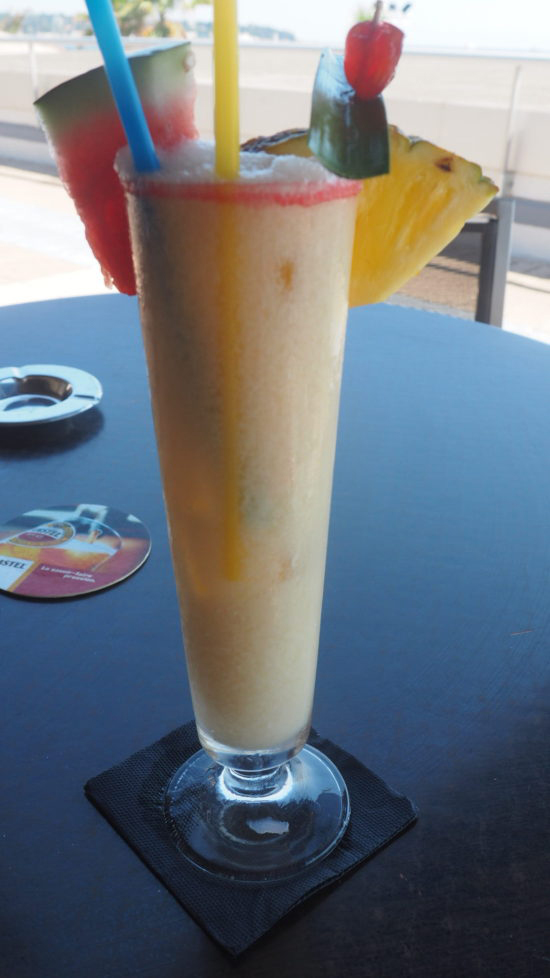 If I remember correctly, this was a Pina Colada.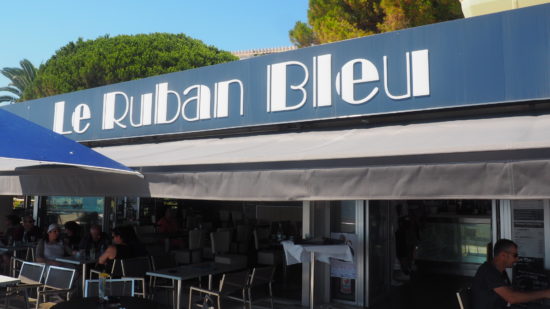 Ordered at Le Ruban Bleu.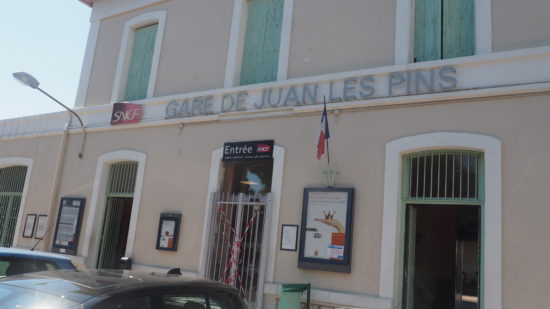 Peace out.
I also ate at a restaurant called La Brasserie de L'Ilette.  24, Bd Maréchal Leclerc 06600 Antibes, Juan les Pins.  Phone: +33(0)4 93630000
Eze
Eze… to be honest.. was kinda. Let's say it was cool for 15 minutes then you're done with it.  I finished walking around the little town / kind of like a sloped village with many alleyways in less than 3 hours.  You can buy perfume here, and French perfume is famous, but it's not the most famous place to buy it from (Grasse is, I didn't go), but OK you can go here to buy perfume and fragrances.
Additionally, you can come here for all the small boutique shops, like for accessories, art, clothes, ice cream, gelato…  Also if you take the subway, you get off at Eze but you're actually at the beach so you actually have to take the bus (comes like one bus per hour what, and make sure you know when to leave Eze to go back to subway last bus is before like 6pm or something) to get to the little village.  You can go to www.lignesdazur.com for more information on buses.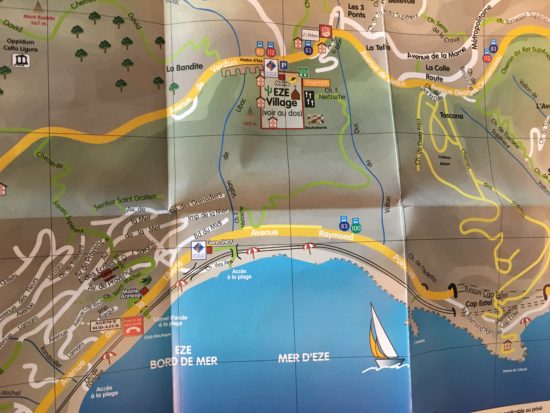 At the top is Le Jardin exotique d'Eze, where you pay 6 Euros or something to look at cactuses and what not for less than 30 minutes.  So this is more like a morning trip that you can easily finish.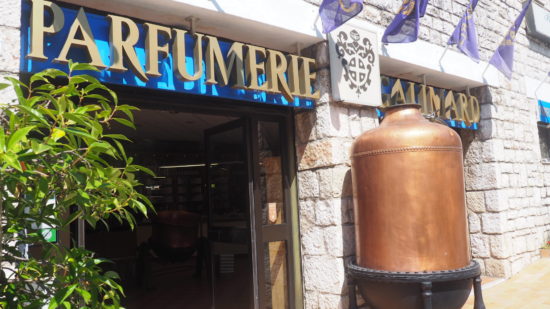 Parfumerie Galinard.  Only in Eze and Cannes.  You can get 100% perfume but expensive and may be too strong.  www.galimard.com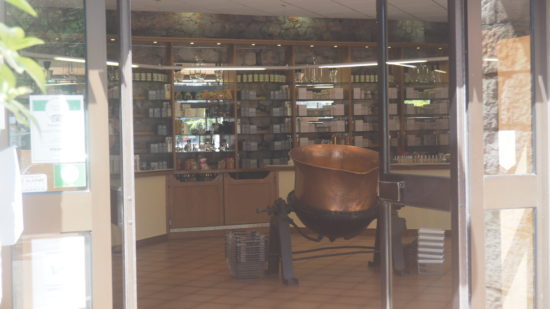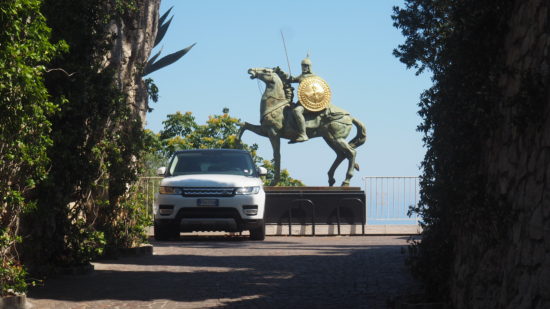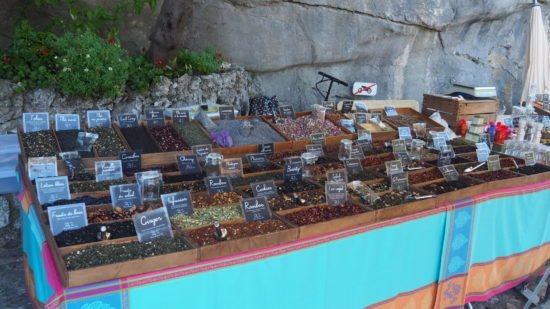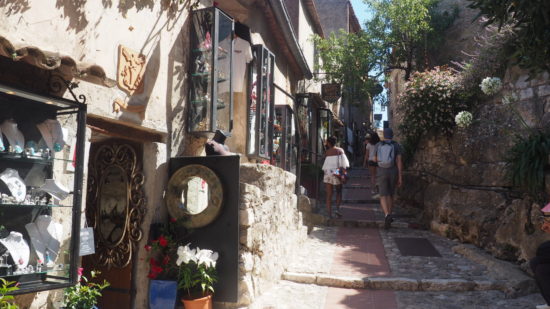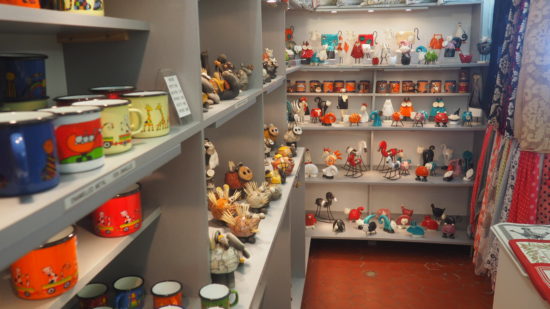 Glass.  Made by the shopkeeper's dad.  I think this shop is CB Koi, Boutique a Eze Village.  The address is 20, rue Principale, 06360 Eze Village.  You can e-mail them at [email protected]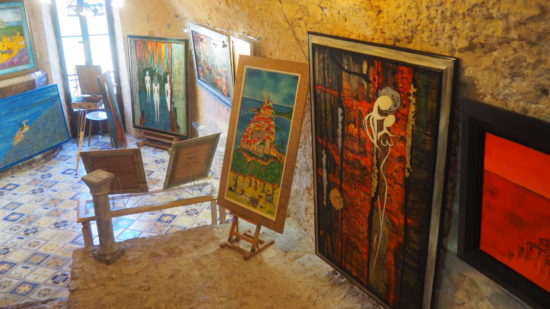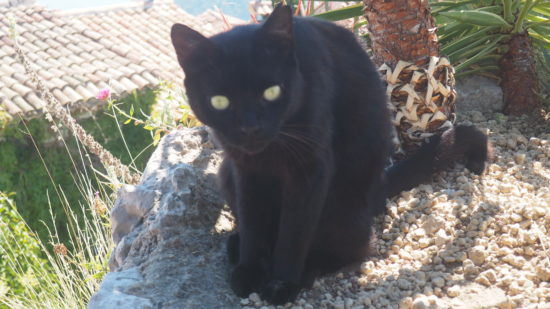 Meow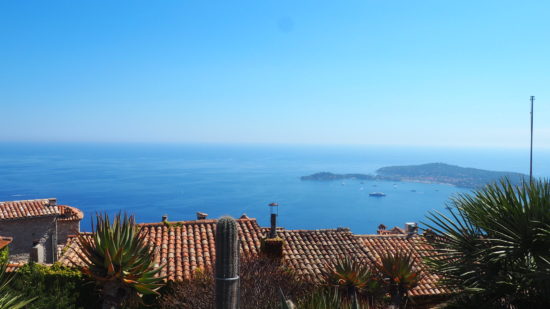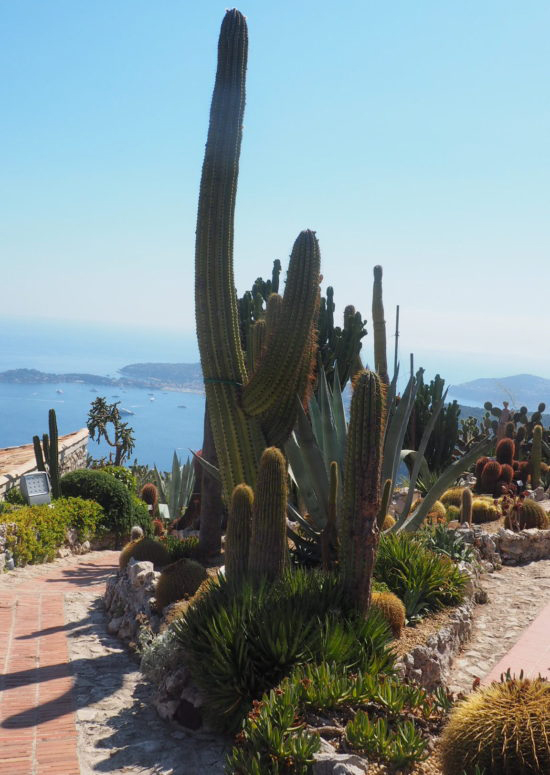 Yep.  This is Le Jardin d'Exotique d'Eze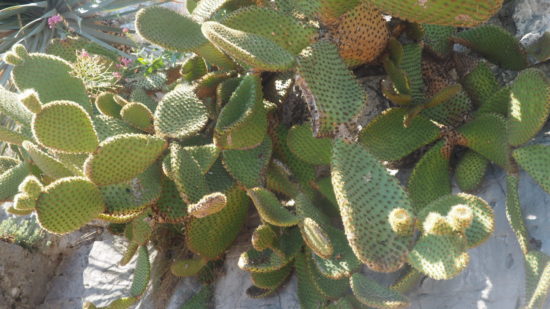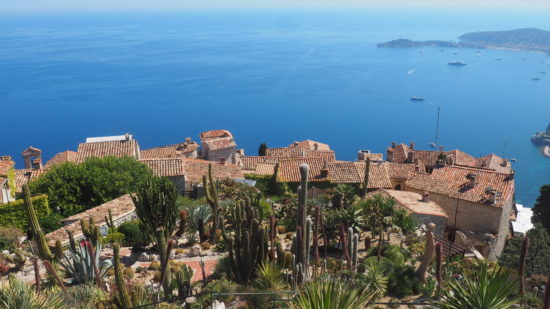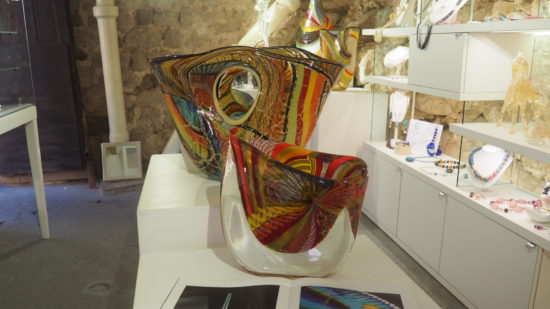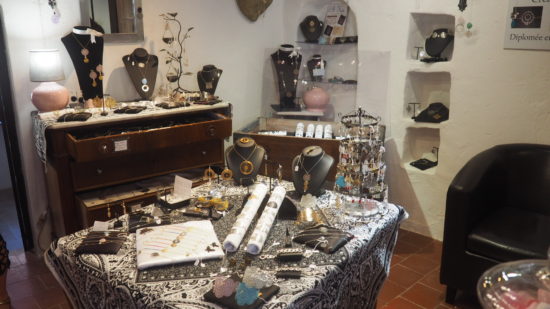 Another shop in the Eze Village that I went to was called Creations de Provence on 8 Rue de La Paix.
Saint Tropez
Driving to Saint Tropez from Nice was… quite difficult.  Got a big car I wasn't used to, drove on the right which I haven't done for a while, there were so many closed streets and street signs were confusing, and there was a turn where I was supposed to turn right then there was this freaking bus that got into an accident and I wanted to take his left, but apparently that side of the bus blocked the entire path and I had to back out when there were many cars behind me then I just barely managed to squeeze through the tight space between the bus and the barrier it was like perfectly enough for me to get through.  Then the GPS kept pointing me at wrong directions etc.  Oh and make sure you turn off the way points… I had a feeling that I wasn't going somewhere right and apparently the guy who had the car previously before me probably made a way point somewhere in Antibes so I wasted 30 minutes trying to get to this way point then got back on the road.  After when you are near Saint Tropez the traffic is terrible.  Then getting to my hotel was difficult as you had to drive on the pedestrian roads so there were people and the restaurants you know in France they like to put the tables and seats outdoor so I had to avoid this and again the directions from the GPS was confusing.  It was frustrating and stressful, OK, but somehow I managed to have nothing happen!
Saint Tropez has so many swim suit shops.  Perfect place to buy your swimming shorts or bikini.  Also beautiful people, you see many old rich dudes with models in whatever expensive car brand you can name.  Or just beautiful people walking around in general.  Again boats parked everywhere.  It's very dry here.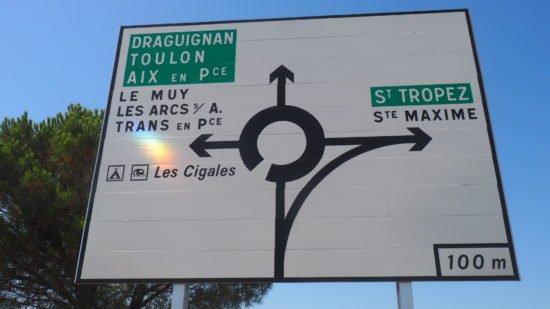 On the way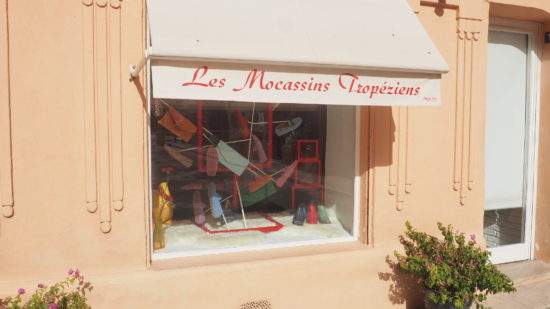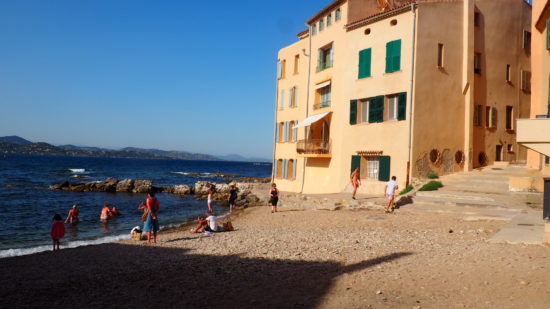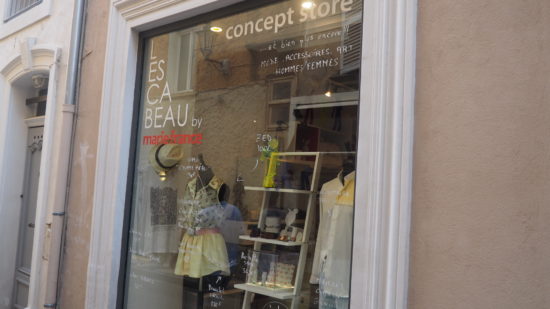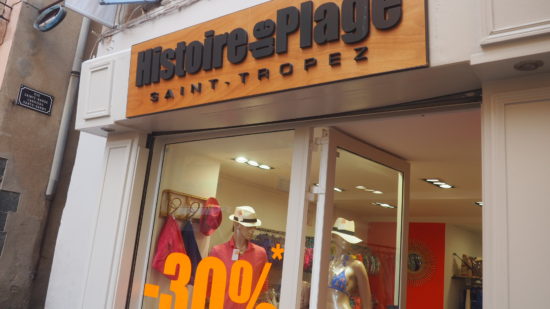 Discounts everywhere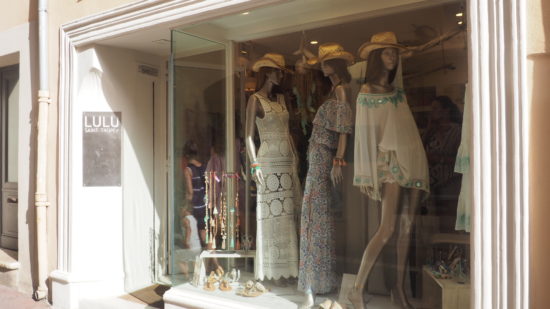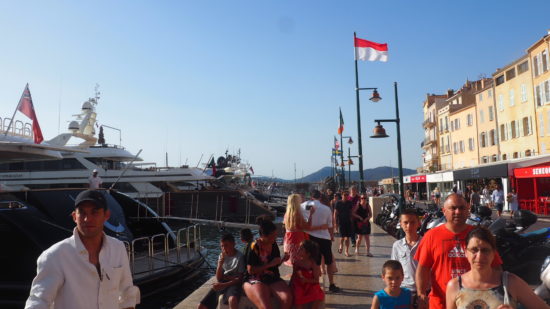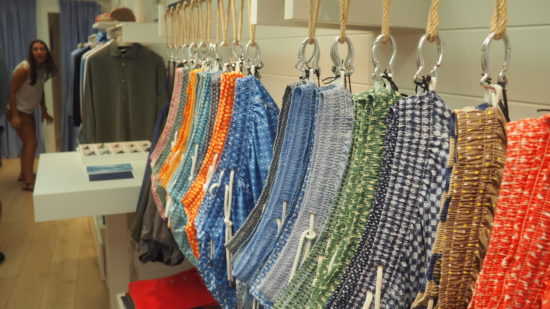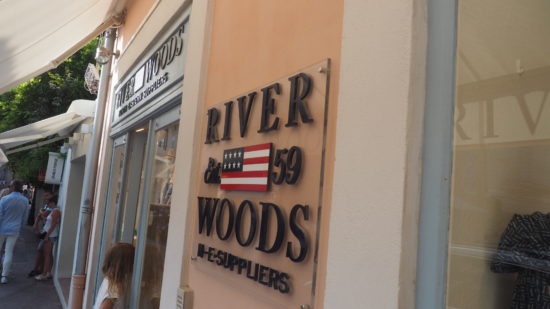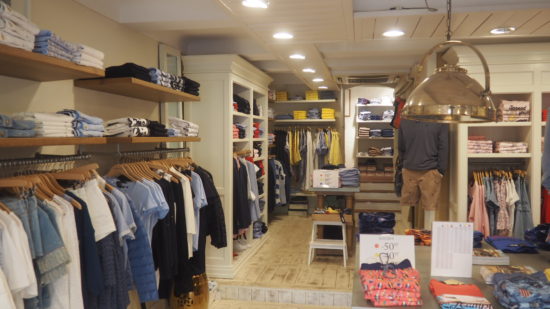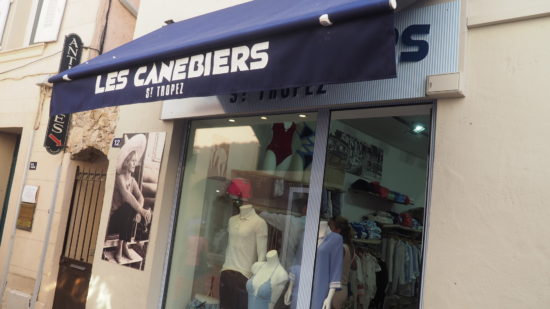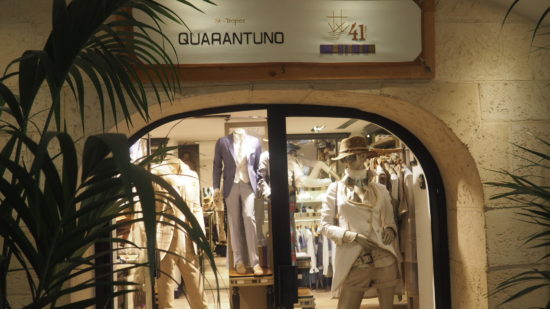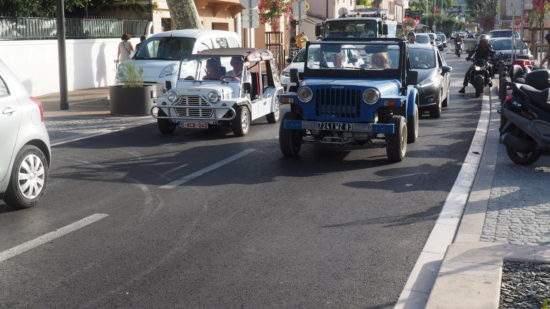 Cool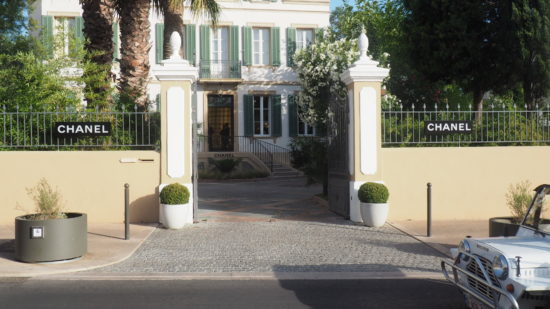 Chanel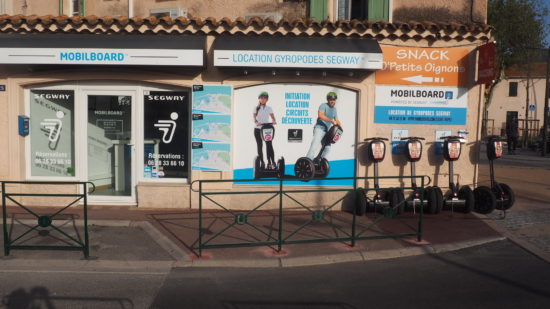 You can rent these MOBILBOARD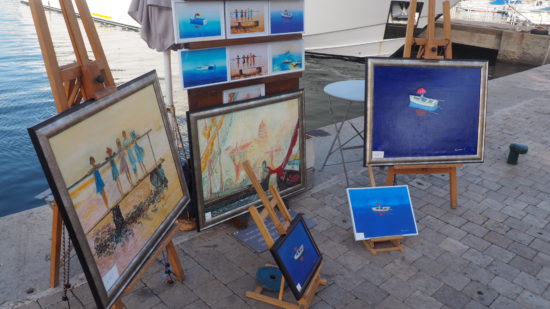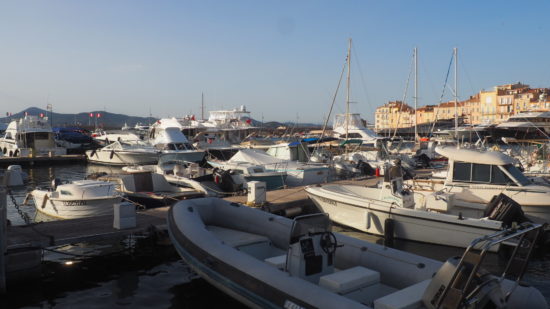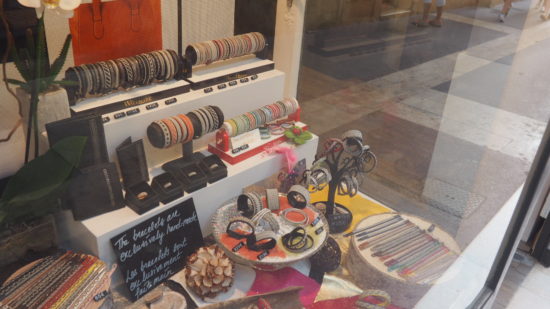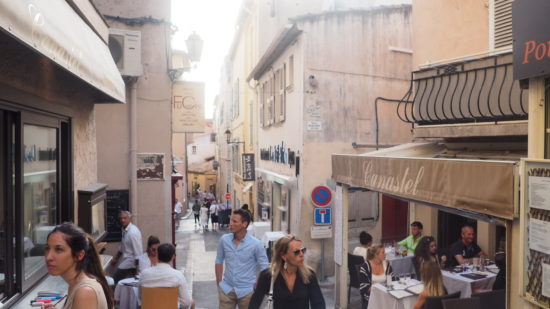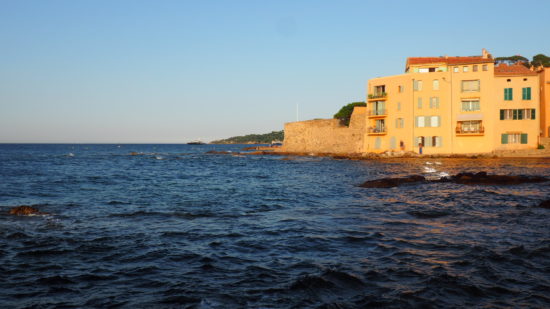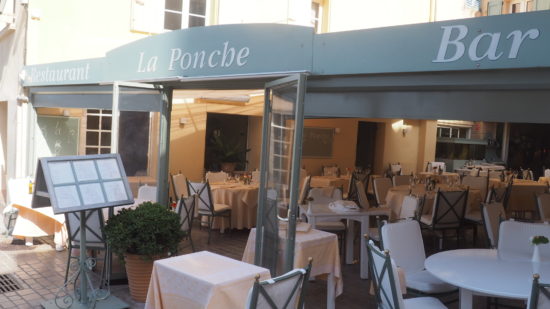 While the hotel was a 5 star hotel, their restaurant was actually ranked quite considerably and so I decided to eat back at my hotel restaurant.  I was quite astonished coming back.  There was a huge black car with black tainted windows.  I knew somebody important had to be here.  Rested in my room a little bit as I was so tired.  Then went back out, saw body guards on each side of the restaurant, sat down on my table.  People in the front were taking photos and videos, then I turned around and guess who I saw!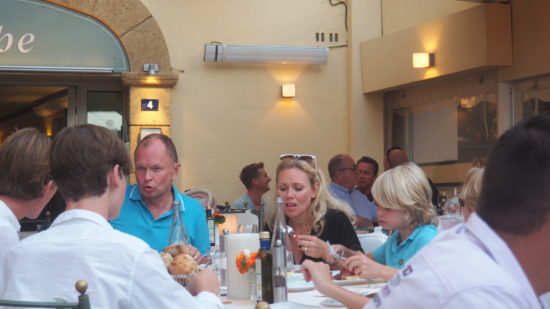 See if you can spot him in this pic.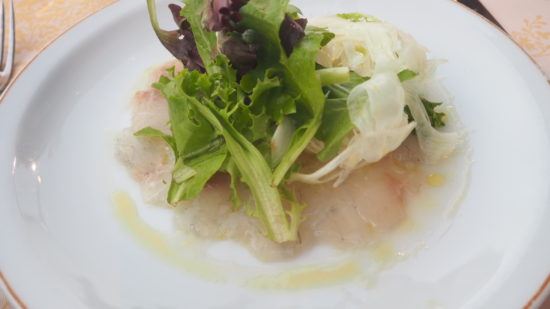 The dishes here were phenomenal!  Also one of my favorite restaurants this trip, also one of the more expensive ones too.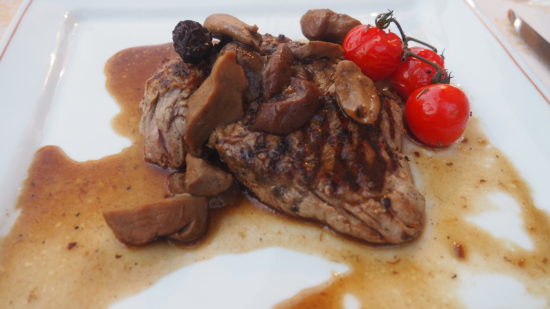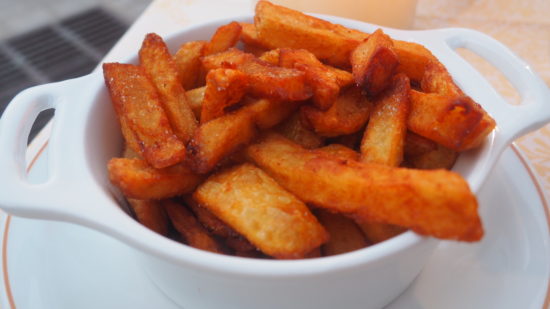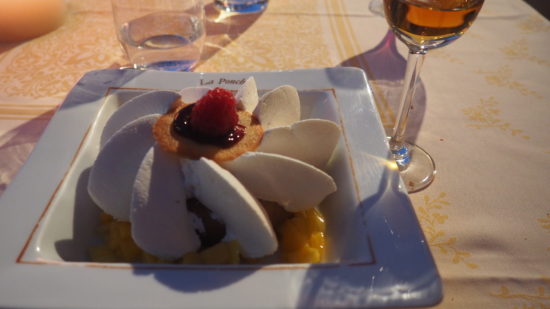 Superb.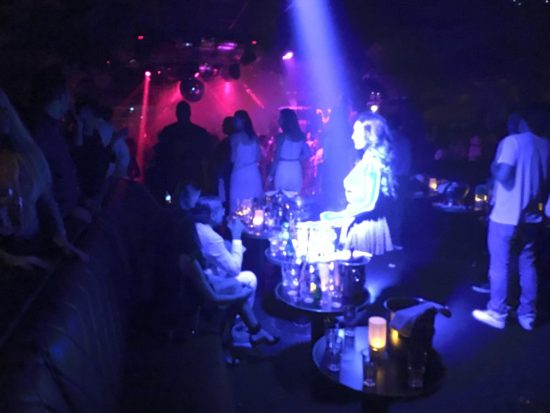 Also partied a bit.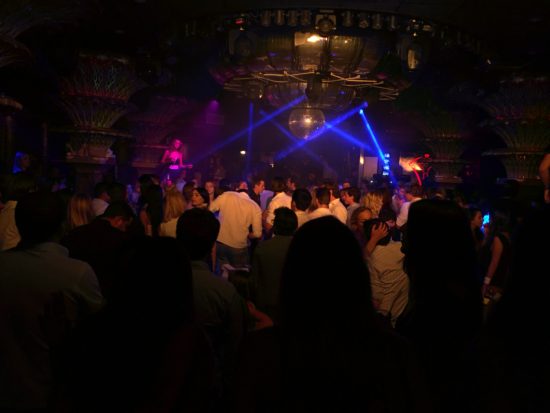 at Les Caves du Roy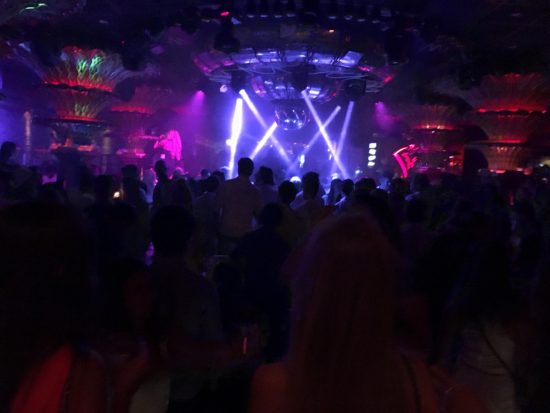 Honestly, it was just a bit 🙂
Other Shops in Saint Tropez: North Sails, Fedeli, Brunello Cucinelli, L'espadrille Tropezienne, Bosco Boat Shoes, La Chemise Tropezienne
Others
Got this pamphlet for 'Villa & Jardins Ephrussi de Rothschild' in Saint Jean Cap Ferrat.
So that pretty much wraps up my first time going to the French Riviera.  Definitely coming back here again.  Hopefully can drive a boat and cruise around next time.  Which of these places is your favorite?
Last Updated: Aug 21., 2016