You read that right, Tokyo is like a bento box.  A perfect metaphor as I sat watching my friend struggle to think of a way to eat his bento box… without a spoon.  You'd expect a bento box bought in Family Mart to come with a spoon somewhere in the packaging, but actually you would need to get the spoon individually.  I guess he didn't double check as we were rushing to take the train to Shinjuku from the airport… trains in Japan are never early, never late, always punctual, and so we wanted to be at least 2 minutes early to the platform.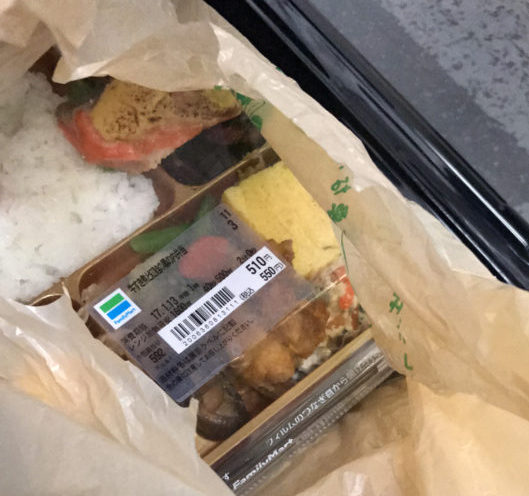 The bento box my friend couldn't eat.
You have to understand my friend's frustration though.  He just woke up at 6am to catch a 9:55am flight, and being on HK Express, it costs a lot extra for some rubbish cup noodles in flight.  You would wait till you land right?  Then he meets me and we're in a rush for the train, so he hasn't eaten at all the entire day.  Anyway, more on why I chose the title for this blog post in a bit…
I've been to Tokyo many times, especially within the last few years.  Each time I come here, I discover new neighborhoods to go to, all amazing places, that don't disappoint me.  In fact, I feel that the more I know Tokyo, the more beautiful she becomes.  When you stop just going to Shibuya, Shinjuku, Roppongi etc. and start going to the other stations such as Nakameguro, Daikanyama and Omotesando, you realize there is so much more to Tokyo.  It's grown to be one of my favorite cities now, especially after this trip.
This time around, my trip focused on the following – eating (of course, being the fattie I am), shopping, and nightlife.  By the way, I went during the middle of January, so while the sky was amazingly beautiful with its natural sky blue colors, and with the sun filling its rays on Japanese architecture, it was still very chilly, like 5-9 degrees Celsius on average, some places were so cold in Tokyo that it was snowing!  One time I checked the weather the temperature day low was -3 degrees Celsius.
Anyway, my friend sitting next to me on the train describes how much he loves Tokyo… amazing food, amazing culture, amazing taste (not in food, in life), amazing weather, amazing scenery, amazing hot springs, just many resources.  The one thing bad is that Japan has earthquakes frequently.  I agree.  Only the Japanese would clean up trash… in other people's countries!  Only in Japan would you see people not jaywalk like ever.  Only in Japan will you feel safe to lose an iPhone because they will actively try to find you and even go to where you are to deliver back your iPhone.
And Tokyo has all that.  Except, that it's all a tease.  All the good things surround you, but Japan is also known to to have extremely long working hours.  What's the point of the pleasure if you're constantly consumed by office work?
That's when I point to his bento box, and I told him it's like what's happening to him right now – he's got the pleasure of food to satiate his hunger, yet he has no spoon or utensils to eat it… it is only a tease.
If you want to learn more about Tokyo, feel free the read the 4th part of my 'Let's Drive' series, Let's Drive: Tokyo (Japan Part Four).
Accommodation
We stayed at Shinjuku Washington Hotel.  If you are looking for value, you have to stay at ours.  A 7-8 minute walking distance from Shinjuku, you get a room that is bigger than the microscopic average rooms that are made to inhabit ants.
The only problem was that they were a bit stingy on a lot of things.  For example, I wanted more bottles of water and they said they only provide one bottle of water per day unless you pay for it, and if you lose your card keys each one costs 2,000 yen.  OK but a good thing of this hotel was that there was a family mart that was open 24 hours.
Not all of us stayed in Shinjuku Washington Hotel.  Two friends of ours stayed at Keio Plaza Hotel.  Went to their room.  A little closer to Shinjuku station like 5-6 minutes walking, and there is an underground tunnel that connects just outside the hotel to the station.  We did go to our friends' room and the rooms were cleaner and nicer, but of course it's more expensive as we also checked the cost of this hotel earlier as well.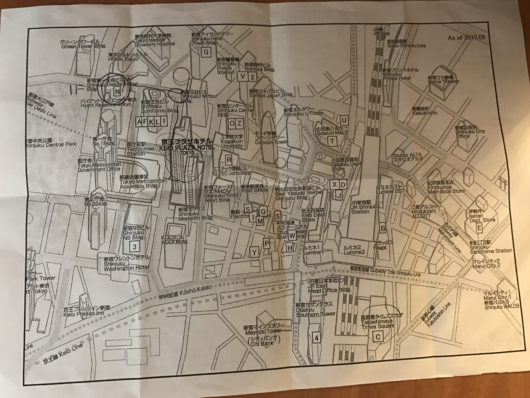 Near Keio Plaza Hotel
One good thing I learned was that Japanese hotels allow you to cancel free of charge, now I don't know if it's super strict about it after a certain amount of hours remaining.  However, I booked through agoda and we wanted to change our hotel so that we were all staying near Shinjuku.  However, I was trying to cancel the booking within 24 hours, and in agoda, there was a 50% cancellation fee that will be charged.  Luckily, I called agoda who called Dormy (as I mentioned in my previous Japanese blogs, one of my favorite hotel chains) and they were willing to accommodate my cancellation with no charge.  It was unbelievable!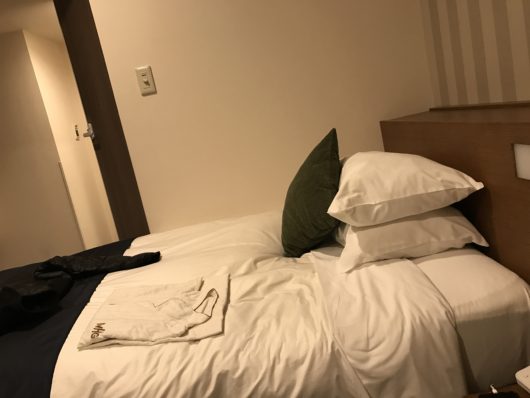 Our double twin bedroom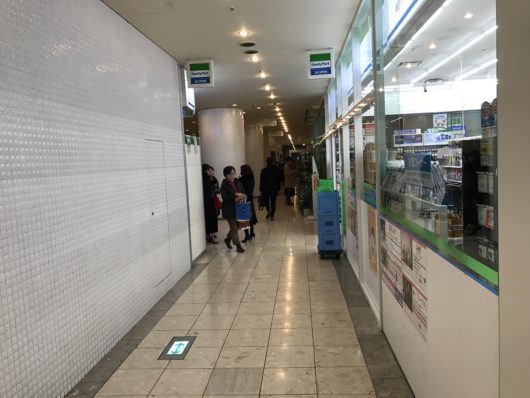 FamilyMart opens 24 hours
Transportation
One of the most complicated trains / metros system given they have multiple companies operating, and given the variety of stops they offer… a complete contrast to my recent time in Dubai.  Make sure you check your time schedules for important transportation sessions like when you have to catch a flight to the airport, because some trains like the Narita Express train comes about once every 30 minutes.  My friend almost missed the train because of that.  You can also take the bus to go to the airport as well.
Japan is notable for their expensive taxis, but sometimes you just gotta take them.  To give you a rough estimate, you're looking at 2,000 yen a bit more for a 20 minute ride.
Food and Cafés
I know you've been salivating since I typed the word 'Tokyo'.  I do have to mention that in my last post about Tokyo, I said it was a hit or miss on the good restaurants.  Perhaps this time we had my friend's 'Hungry in Tokyo' book, so a couple of the restaurants we went to were amazing!  The only time I had a 'meh' experience, well actually twice, was both times at night when I had to eat ramen nearby the nightlife places.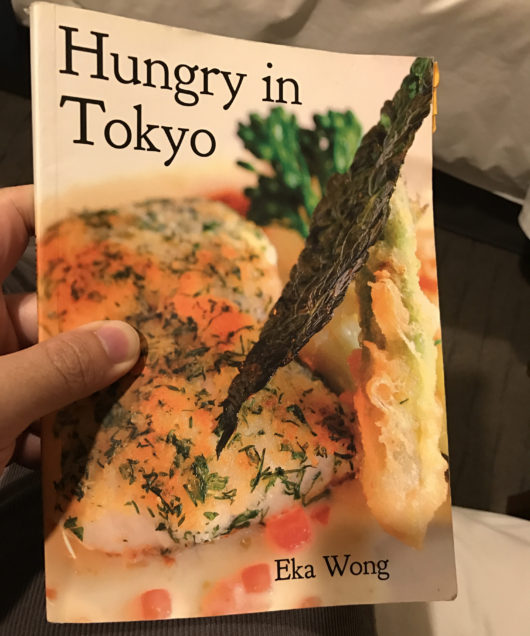 Huge credit to the book Hungry in Tokyo by Eka Wong for incredible information on where to eat, I highly recommend to buy this book if you're a serious foodie.  Actually, it was my friend who received this book as a wedding gift.  The story behind this author was that he was a doctor in Singapore who took one year off to write this book.  In this book, you also get to learn about some fascinating facts, such as why shabu shabu is called shabu shabu, the difference between udon versus ramen and soba, and more.  None of the restaurants mentioned in the book disappointed.
Imahan
Recommended by the book, my friend was craving for some shabu shabu so we went to a really upscale one, apparently the best shabu shabu in Japan or in the world.  And with that kind of a title, yes, it was also the most expensive meal on this trip too.  They had different branches, two in Shinjuku, and we went to the closest one near us near Park Hyatt hotel.
More memorable than the food was the actual conversation we were having during dinner.  Perhaps energized by some fatty beef, my friend who was craving for shabu shabu started an intellectual conversation about quantum theory (I had no idea he had that in him), like how Einstein's general theory of relativity fails in the microscopic level, how we're trying to bring up wormholes from the microscopic level to blow it up to scale, about parallel universes because of this electron phenomenon where if there's two holes it's still everywhere, and string theory, and how time is slower when you are near the blackhole and when that person is at the blackhole there is the spaghetti effect that turns the object or person, well it pulls you so you become a spaghetti, and how if you are faster than the speed of light you can achieve not time travel but everything slows down for you, and gravity doesn't exist but it's all about how mass affects the curve of the universe and the shape of the universe itself affects the movement.  Yeah we somehow got engaged into this conversation for about an hour.  I don't know about the rest, but I was entertained.
Oh right, and the food?  OK they have three types of beef – standard, high, and top quality.  High is already very fat as you'll see, and top, which no one ordered, would supposingly be rich in fats.  I got standard.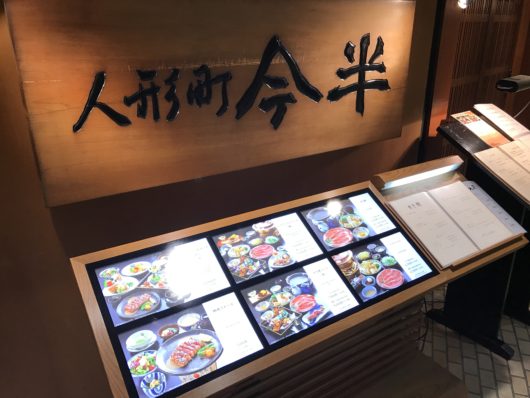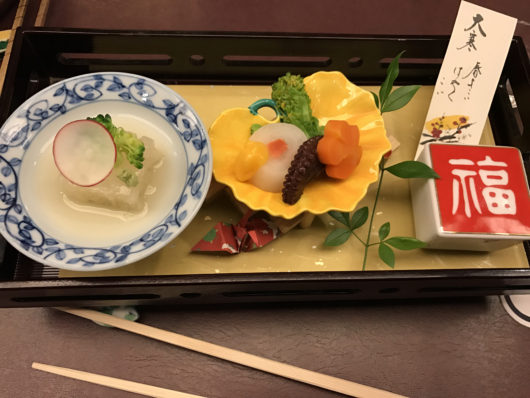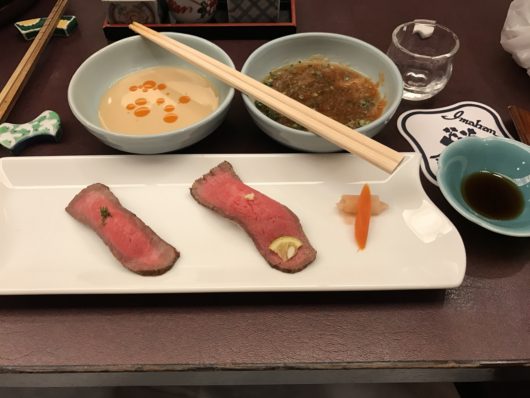 Beef sashimi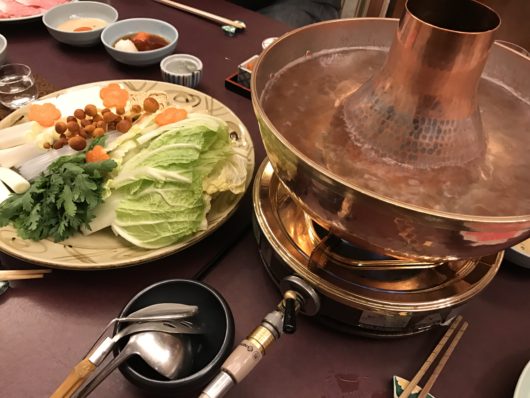 We all shared this shabu shabu pot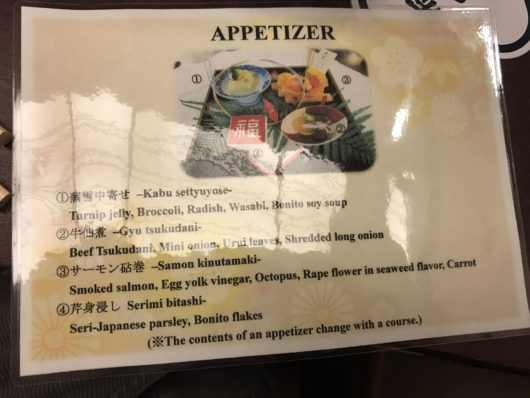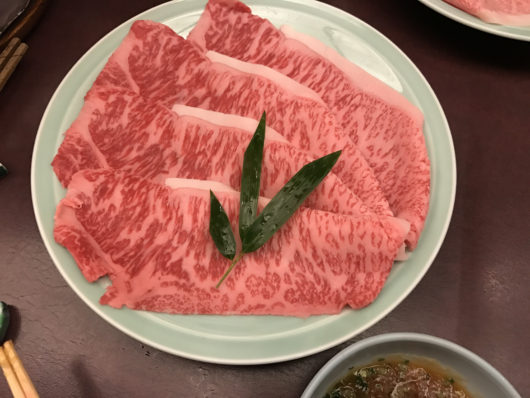 This is standard beef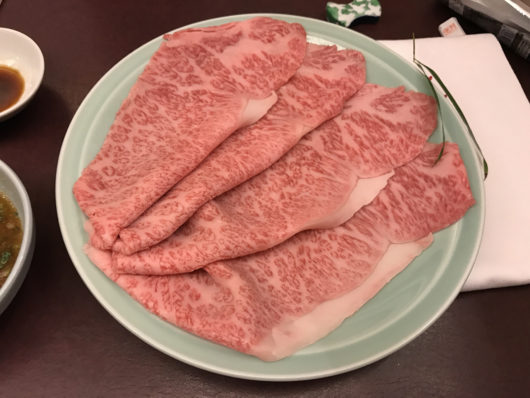 High quality beef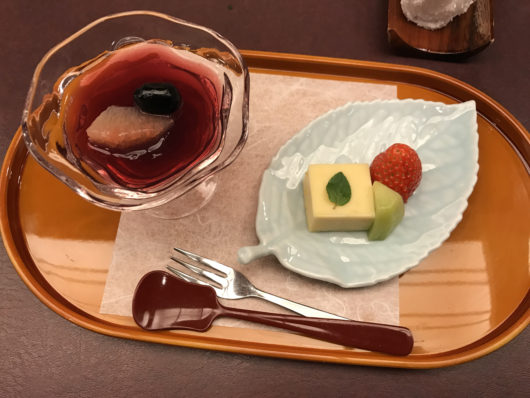 Udon Shin
Also recommended by Hungry in Tokyo, this udon place was minutes away near our place.  The unique thing about this place is that the udon is handmade.  Delicious!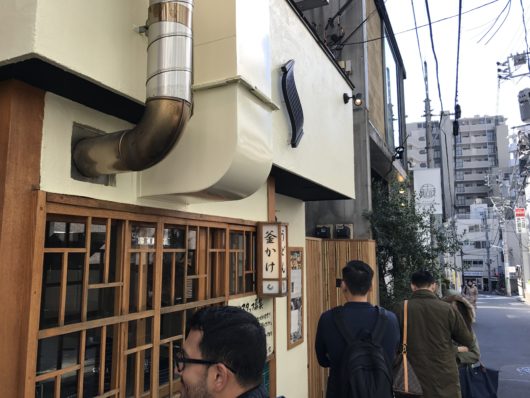 There is a short queue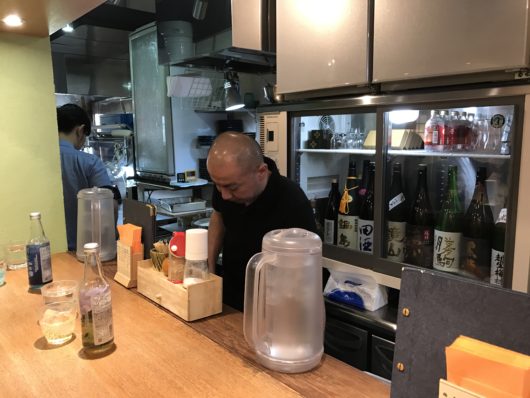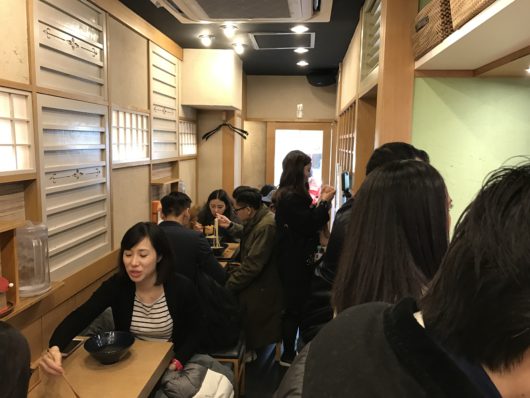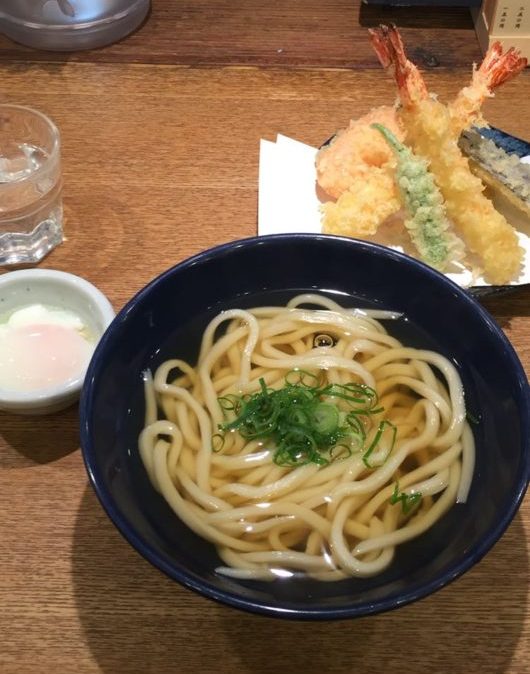 My friend had tempura udon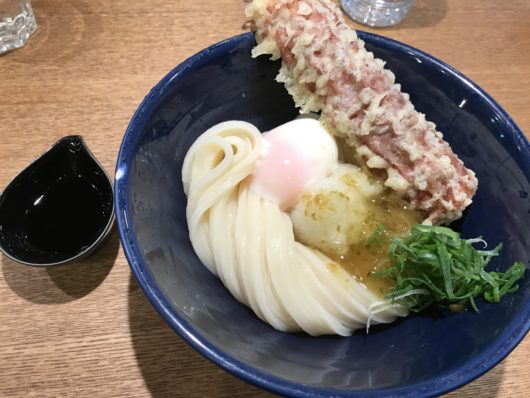 Mine was soy sauce udon with yuzu pepper jelly, grated daikon radish, and chikuwa tempura fish cake
Omoide Yokocho
I talked about this place briefly in my Let's Drive: Tokyo post.  As we were staying in Shinjuku, I brought my friend to this amazing skewer alleyway for our first meal in Tokyo (not including his mediocre bento box).  Actually, while Omoide Yokocho is mainly for skewers, they also serve different types of street food, like ramen.  We picked a restaurant near the west entrance as we were choosing the restaurants with the most people, and the ones situated near the west entrance seemed to be the most packed.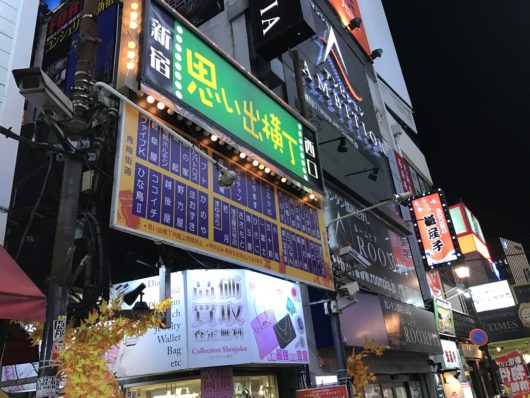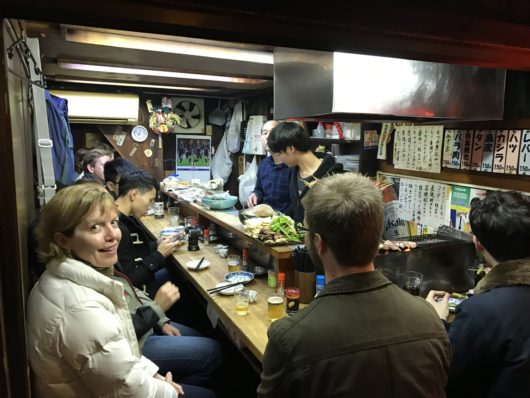 Hi to you as well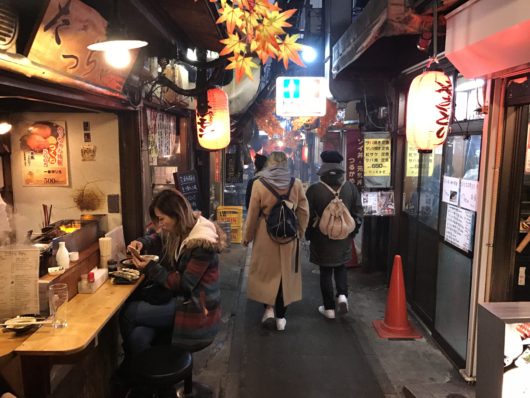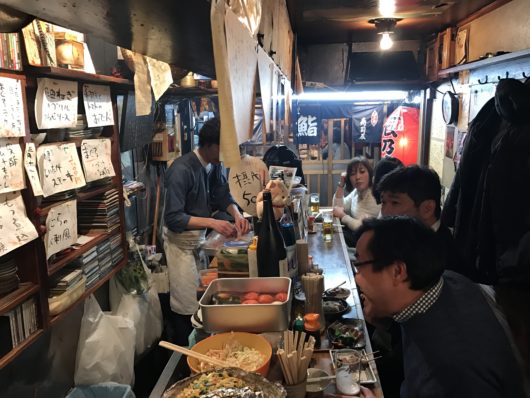 The one we went to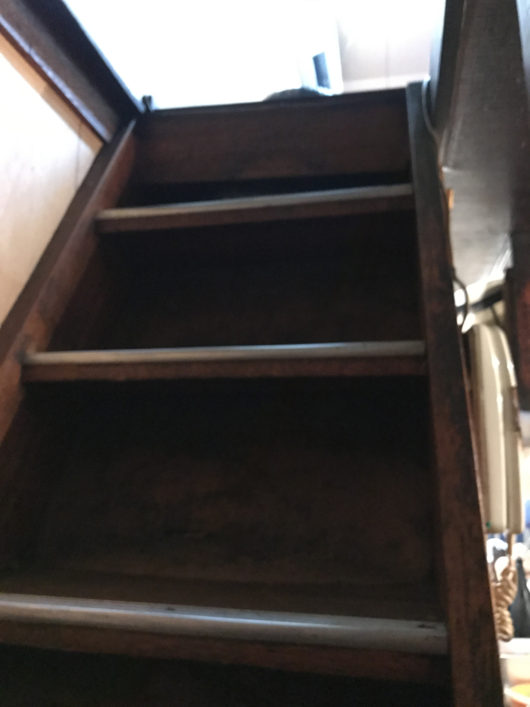 We had to go upstairs as the first floor was packed.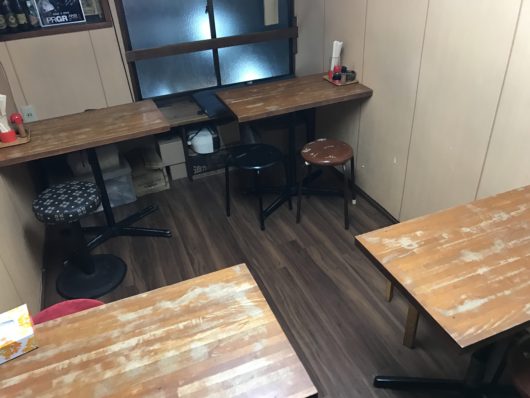 Tightly packed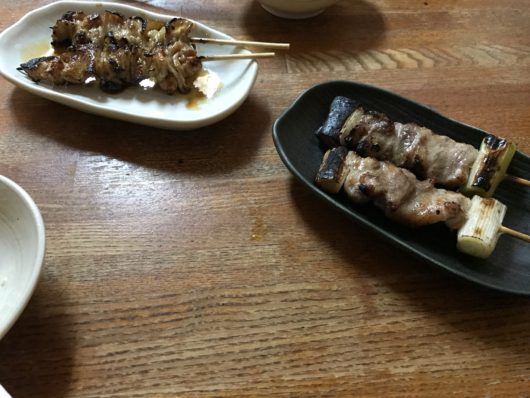 Chicken skin, pork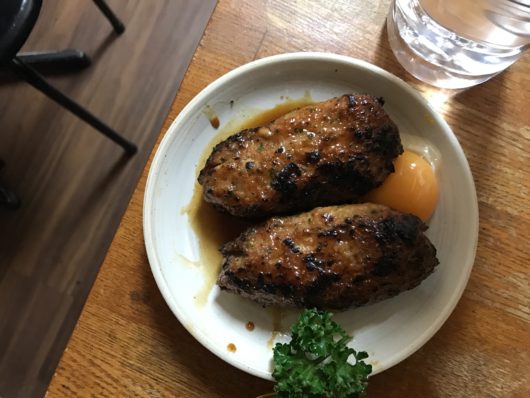 Chicken meatball with yolk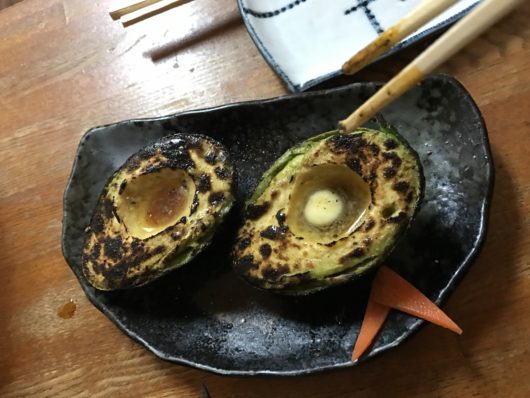 Grilled avocado with butter.  First time.  Amazing!
Nagi
Situated in Golden Gai, a drinking district with many many small bars, Nagi is also one of the book recommendations of restaurants in Shinjuku.  Luckily for you, Nagi is open 24 hours, so it serves as the perfect food after a good night of drinking at Golden Gai.  Apparently lines start to queue at 10pm.  This was our second meal of the night, right after the skewers… yes I mean who gets full from skewers right?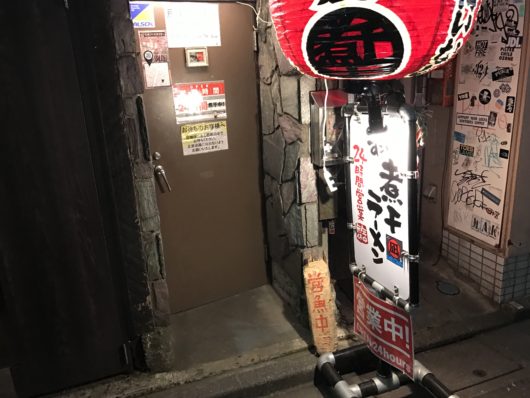 The entrance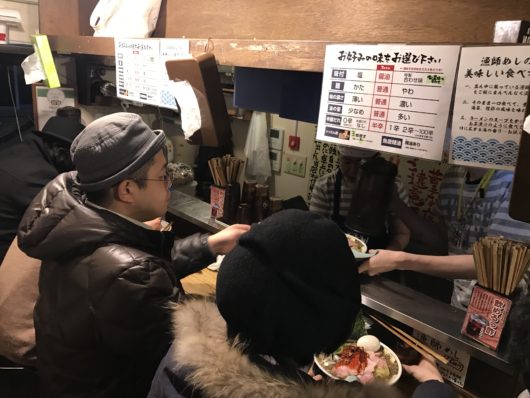 Sitting down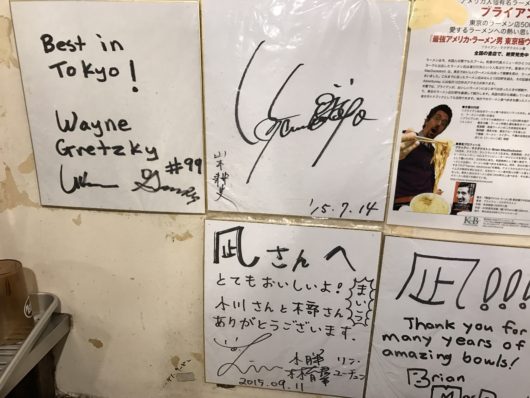 Even Wayne Gretzky came by before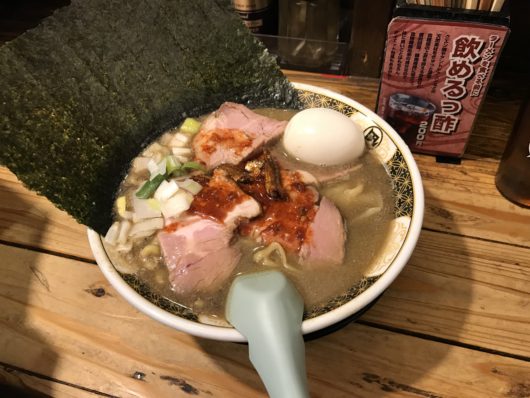 This ramen is famous as it uses sardine broth.  I also had a mixture of ramen and flat noodles.
Ramen 道玄坂マンモス
I don't know the English name of this restaurant, probably doesn't have one.  It just so happens that after the second night, after we went to Sound Museum Vision, this ramen place was right next door, and I was hungry.  Needless to say, this restaurant wasn't recommended in the book… the ramen wasn't good at all.  I kept complaining to my friend I was having some below average ramen, he messaged me back saying he was having cup noodles and I should be glad.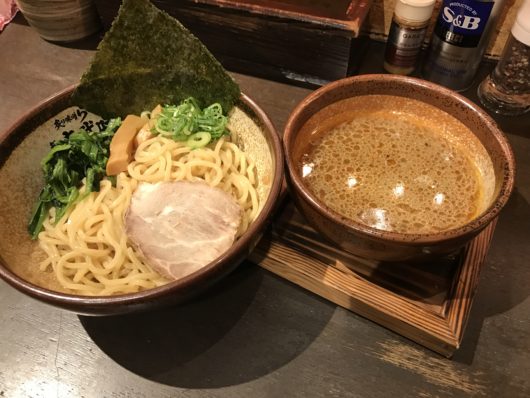 Some Japanese curry pork chop rice
Don't know name of this one.  Once again, after some camera shopping, my friend and I just casually searched for a restaurant to fill our stomaches.  Like many Japanese restaurants, you buy a ticket at the vending machine that's situated in the entrance, then you give it to the staff, who will take your order and prepare for you.  OK this wasn't the worst, but nothing special.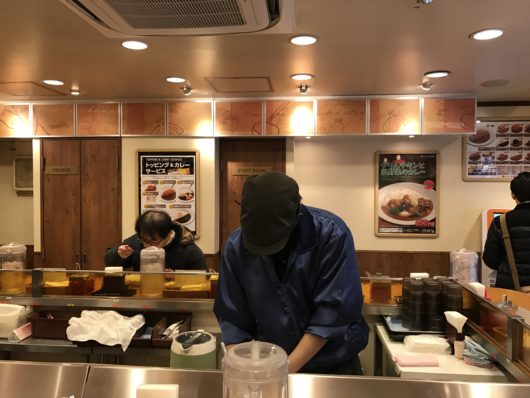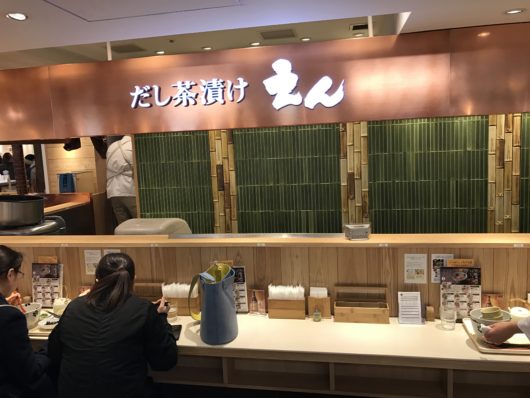 This was in the Luminé shopping mall, where you pour the tea into the rice.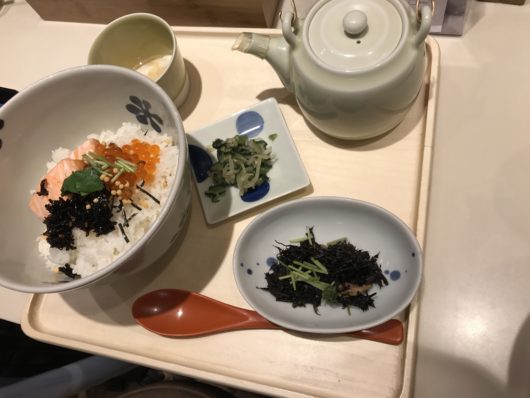 My friend got the salmon rice.  Unadventurous.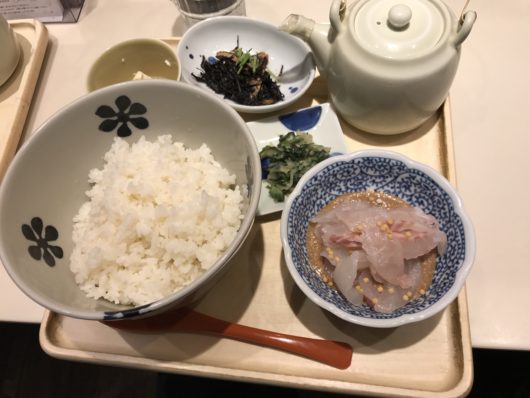 I got the Ehime Sliced Red Sea Bream with Sesame Sauce.
Dashichazuke EN
Located at the 4/f of the international terminal in Narita airport, this was my first meal and last meal in Tokyo.  Again, it's similar to the restaurant above, where it's an ochazuke, where you soak the cooked rice in hot tea.  Delicious.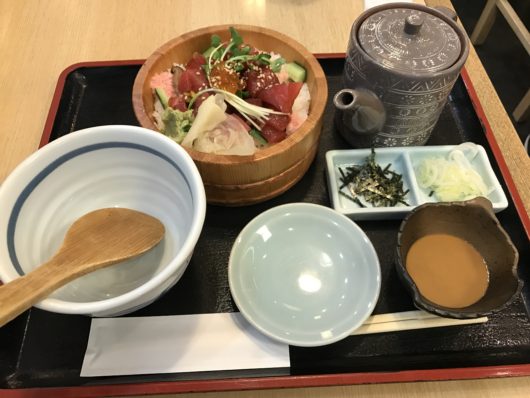 I had the Maguro with rice.
Café Kitsuné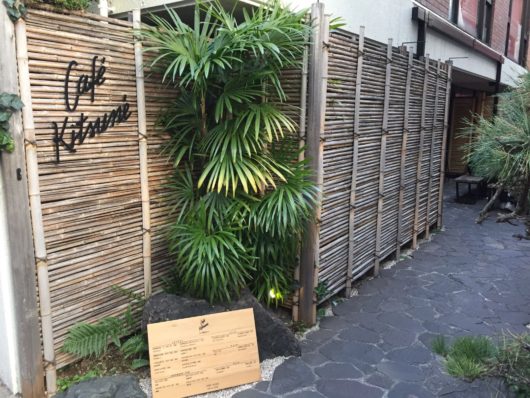 My friends can spend so much time shopping, crazy.  Needed a break, so we stopped by café kitsuné for some coffee.  This is located in Omotesando.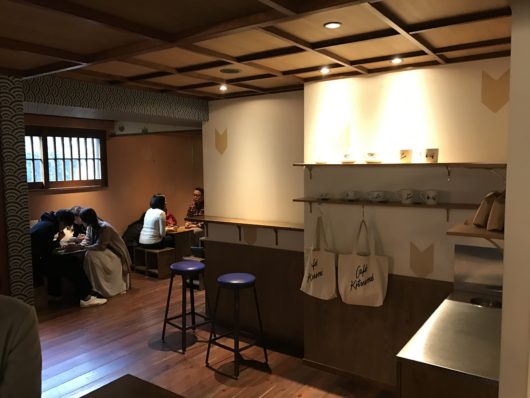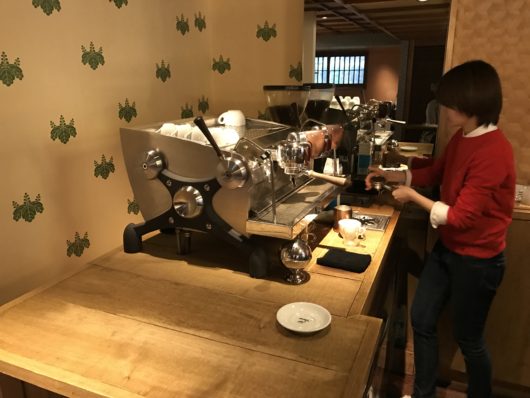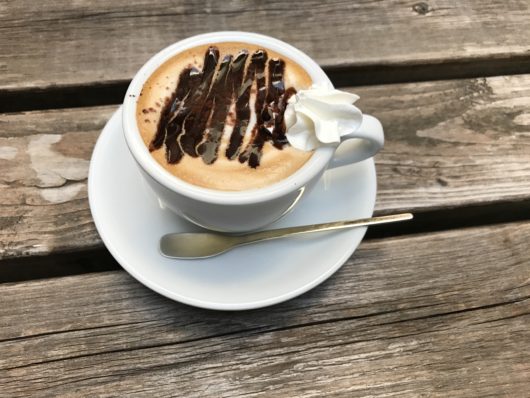 I love my mocha.
Mocha Cafe
Which brings me to the Mocha Café!  Situated in Daikanyama, the beans used to make the coffee here are imported from Yemen.  Apparently even a lot of tourists know about this place, like from Hong Kong and Taiwan and Korea.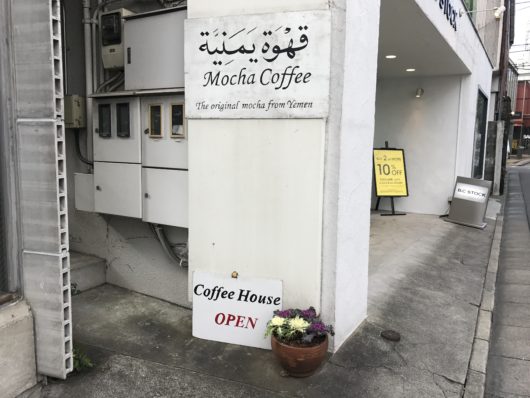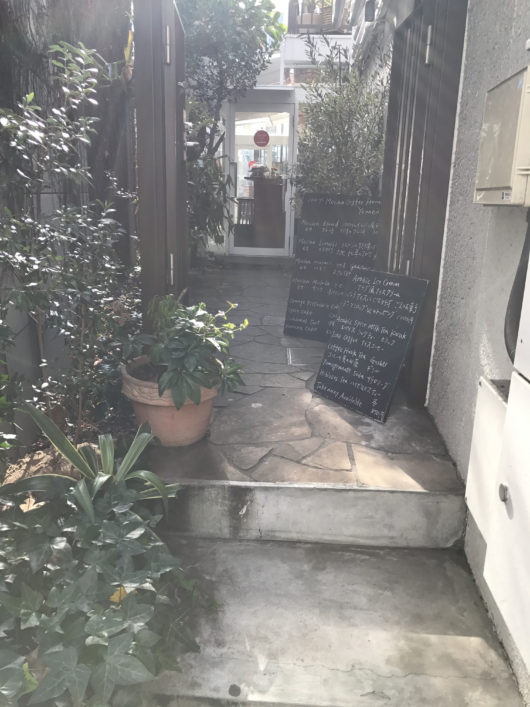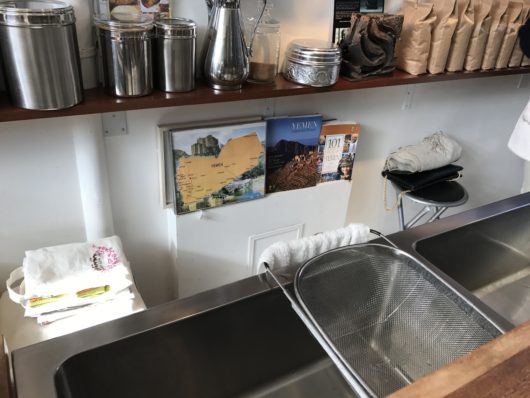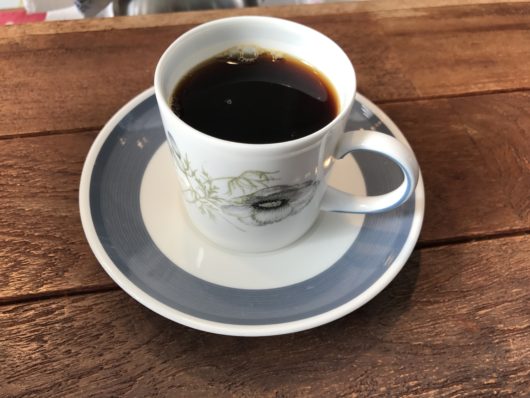 I purposely had to go to a nearby ATM to withdraw money to try this coffee because I ran out of cash and they only take cash.  Did I like it?  Meh.  I found it too sour for my liking.
Robot Restaurant
The restaurant that I keep coming across every time in Japan, but the restaurant I never had the chance to go in.  Apparently you need to have reservations beforehand.  Also located in Shinjuku, near Golden Gai.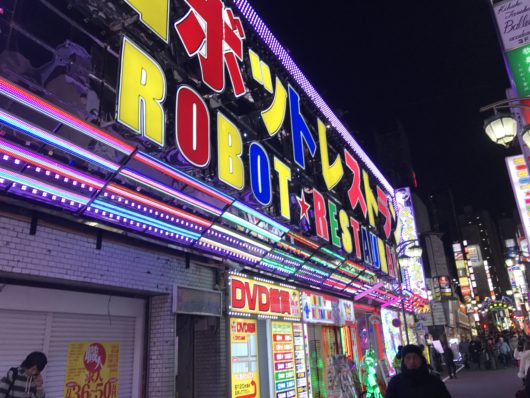 Shopping
One of my major discoveries this trip were the new districts that I've never been to before!  Here are a few, along with some pictures:
Omotesando
Omotesando is an area where all the upscale, chic, and well known brands are located.  The internationally well known brands, like Boss, are located on the main street.  The gems lie when you go inside the streets, and you can discover lesser internationally known brands but super trendy and fashionable.  One prime example is Visvim.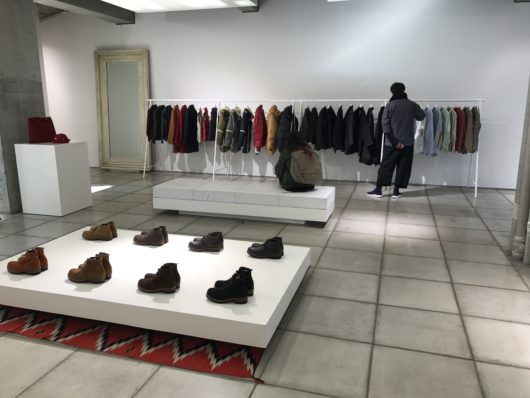 This store is actually called F.I.L.  It means it's a Visvim flagship store, and it stands for Free International Laboratory.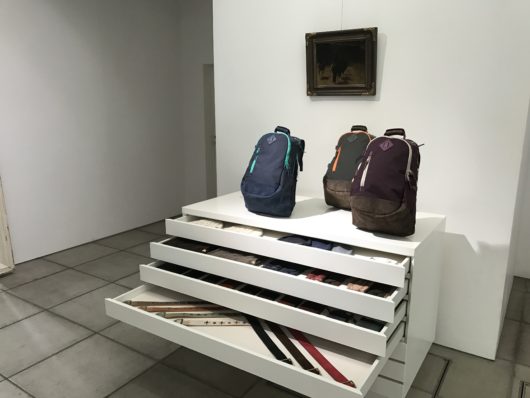 We got a friend who's crazy about Visvim; he might as well be the ambassador for the brand.  In fact, he should get some commission because he managed to convince my friend to purchase a bag from this place.  One of our objectives for this trip was to come to this store.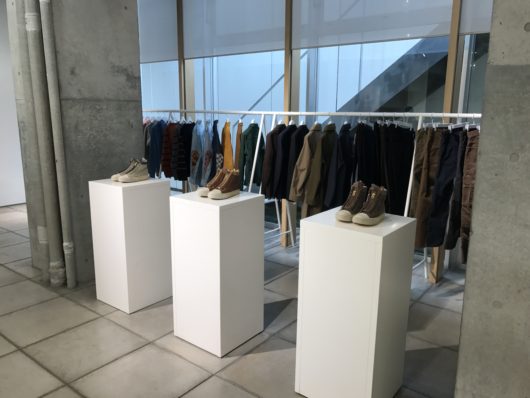 My friend loves Visvim because of the unique material and fabric that they use to create their products, like horse hair or something.  And each product has a long story / description to enrich its existence.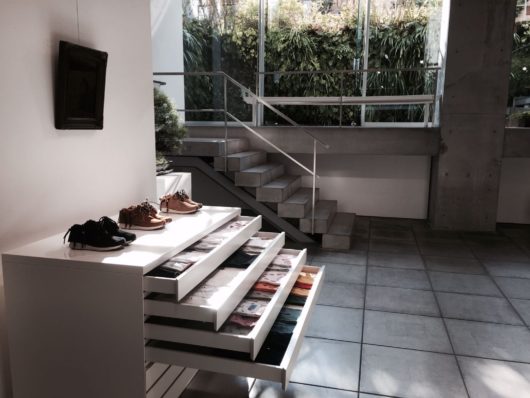 According to my friend, the founder of this Japanese men's apparel brand, Hiroki Nakamura, travels everywhere around the world to find and discover specific and new materials to use for his products.
Enough Visvim, since I was hearing it 4 days consecutively, here are some internationally known shops in Omotesando.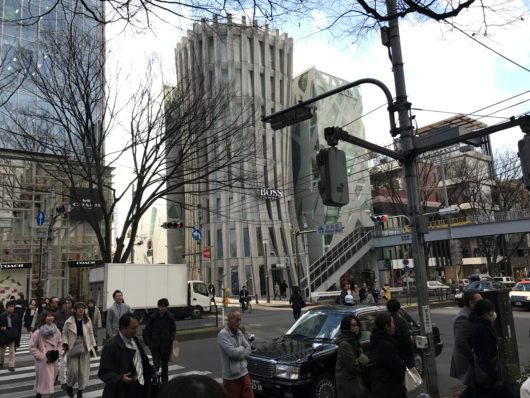 Here's another one, Boss, with a very unique architectural design.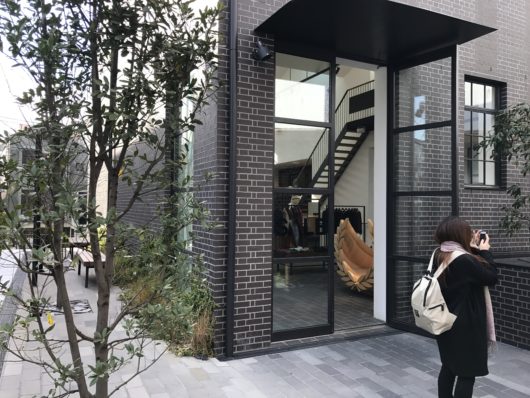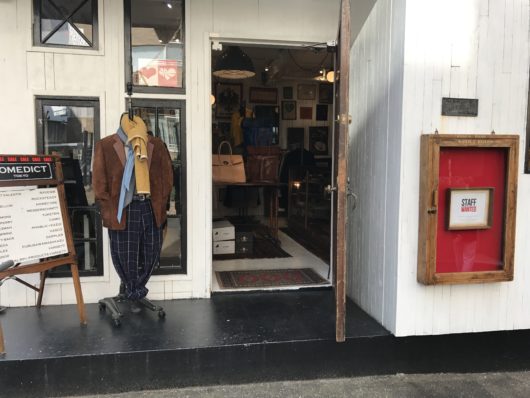 Lemon Camera
My friend who's into Visvim is also into vintageness, as in vintage for everything, especially cameras.  We went to a couple of camera stores in Japan, and one of the well known ones is Lemon.  This is located in Shinjuku.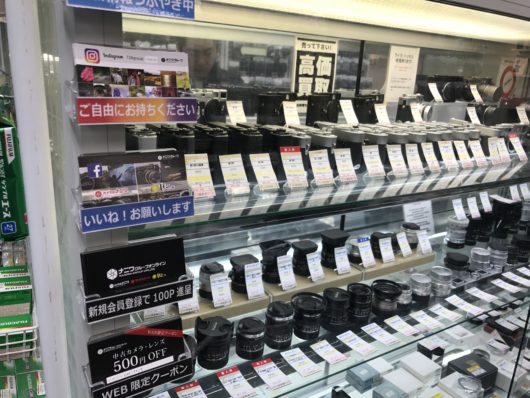 Camera accessories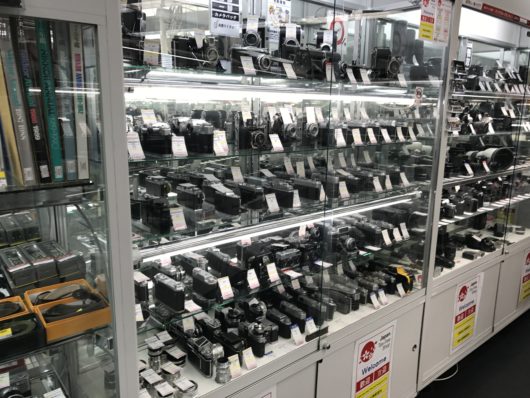 And more cameras
Map Camera
Also located in Shinjuku, Map Camera boasts to be the biggest camera store, at least in Shinjuku.  It's got five floors, each dedicated to specific brands, like the 2/f could be for Nikon.  We went to the basement to buy a case for my friend's Lumix camera.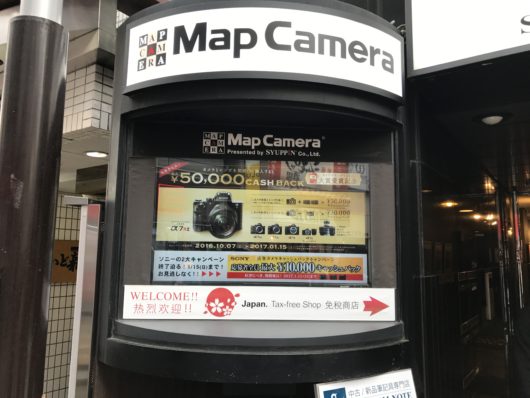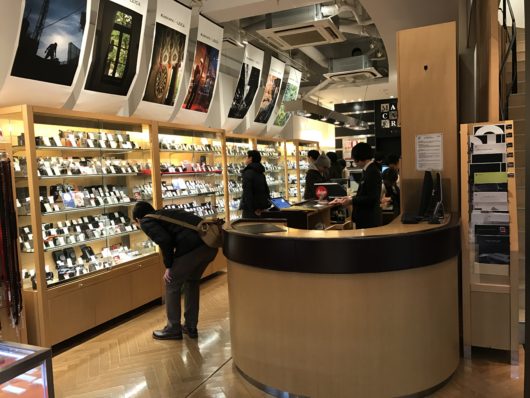 Funny story.  My friend was there to buy a case for his specific camera model, because the case he had before wasn't the right fit and so he sold it.  He asked the customer service for the case for his model, bought it, tried it on after we left the shop and was on the train going somewhere else, and realized that it was the same case he sold.  I found it hilarious, told him he can sell it again.  Luckily for him we went back and he managed to return the case for the proper one.
Nakameguro
We came during the wrong season for this place.  When you google this neighborhood, the images you see are cherry blossoms running parallel along the sides of the river, a magnificent view.  Rather, we were treated by the dead trees from the cool and chilly weather.  Regardless, Nakameguro is a nice, quiet district.  Rather than the chic and upscale places you see in Omotesando, the shops here are unique to this area, are Japanese brands, and are more affordable.  Basically we are talking about a lot of boutique shops, cafes, and restaurants.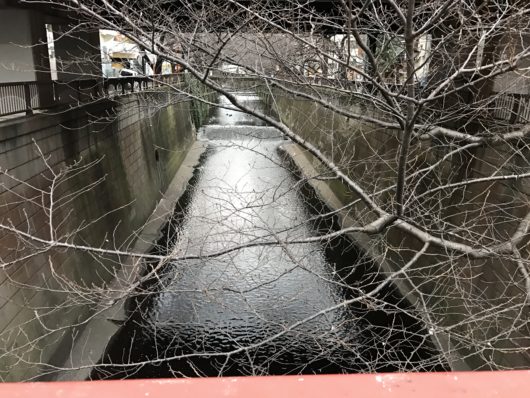 These will be cherry blossoms during mid spring.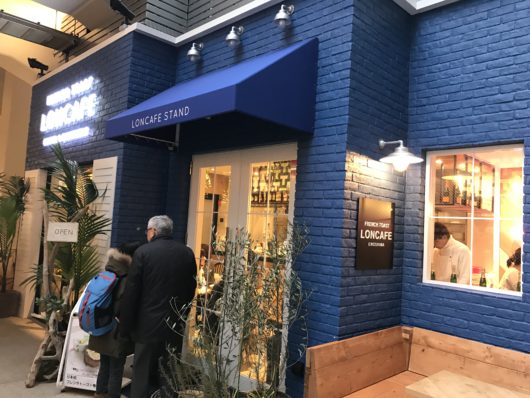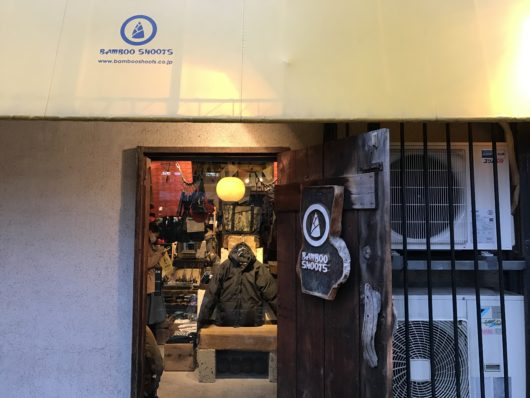 Bamboo Shoots.  This is where you get heavy discounts for brands around this area and Daikanyama.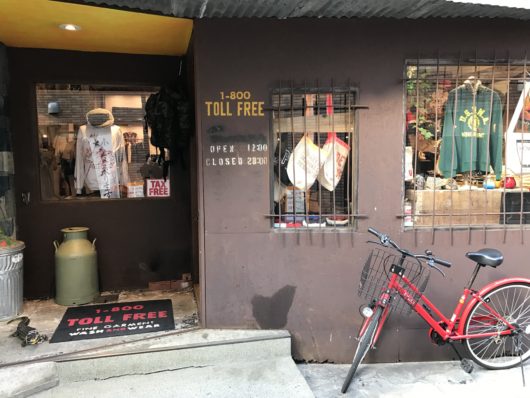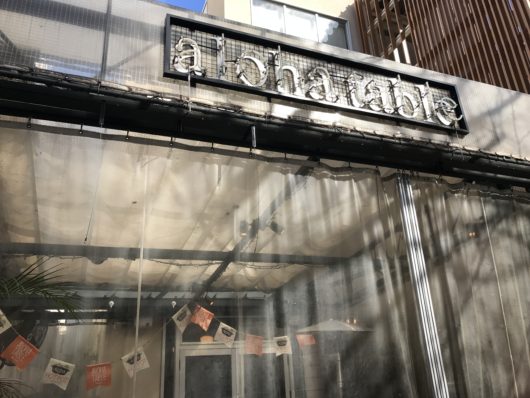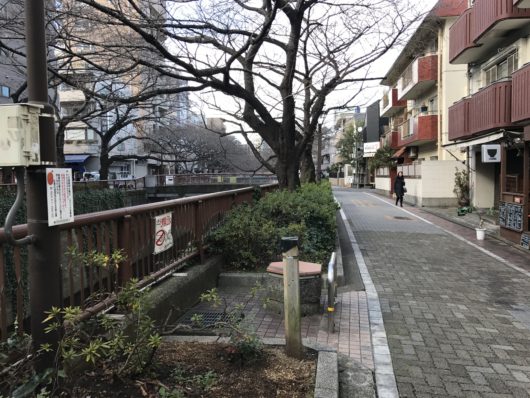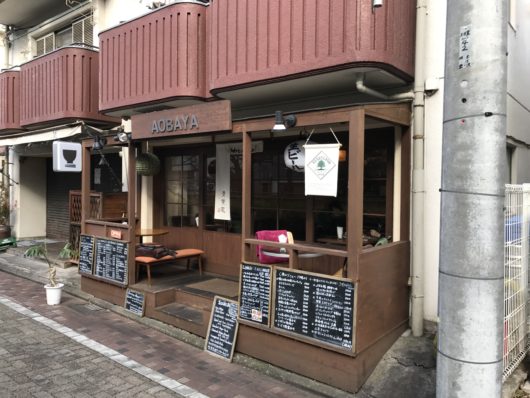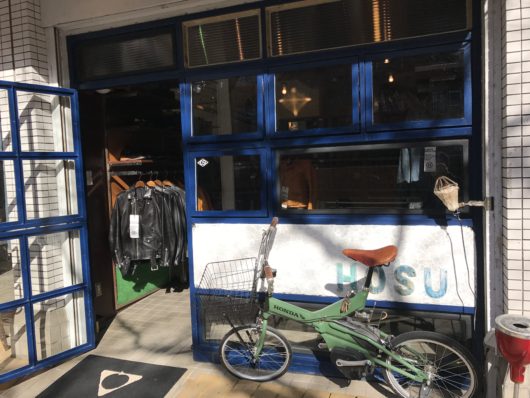 Hosu.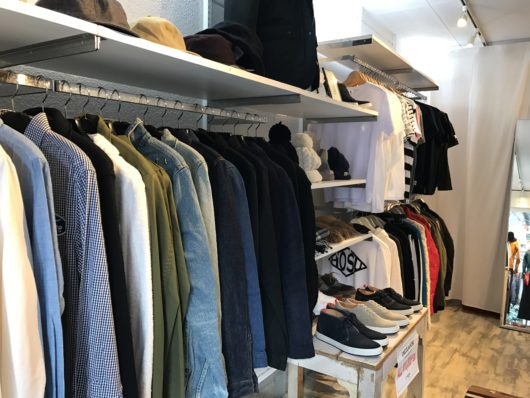 Daikanyama
Just walking distance away from Nakameguro, you can ascend to higher land and arrive to Daikanyama.  Daikanyama offers a more brand new, upscale sort of vibe… in between Omotesando and Nakameguro level.  Actually this is probably my favorite neighborhood so far to just walk around and look at the shops.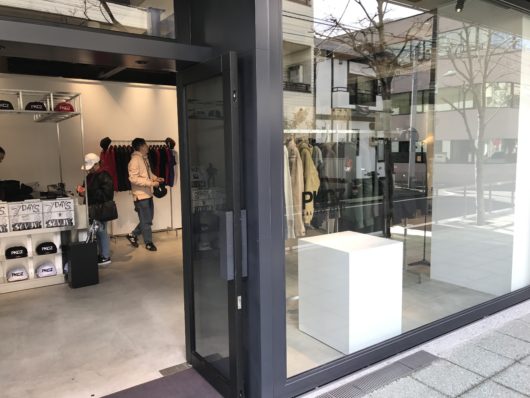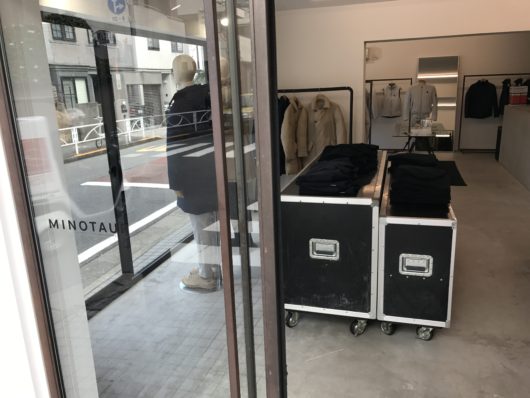 Minotaur.  They use the on/off button (I/O button) as part of the current collection where if you press on it, supposedly the clothes will heat up to make you warm.  This is not yet Daikanyama but on the way there.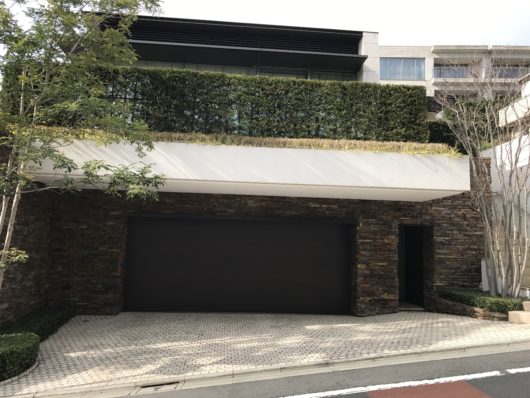 Along the way seeing some nice Japanese residential.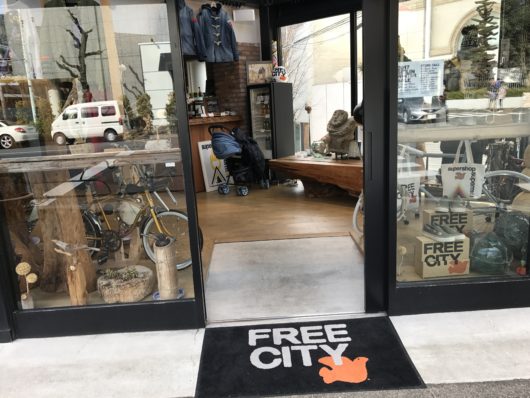 Free City.  I was stoked about this brand in my senior year in college.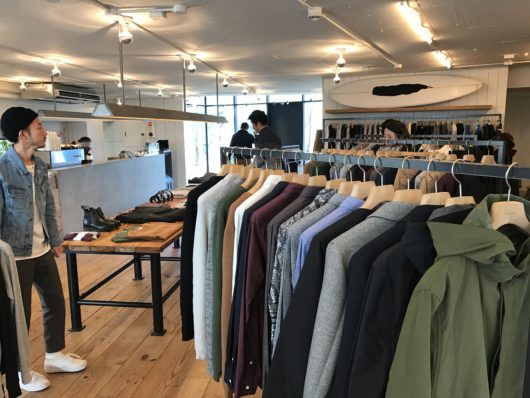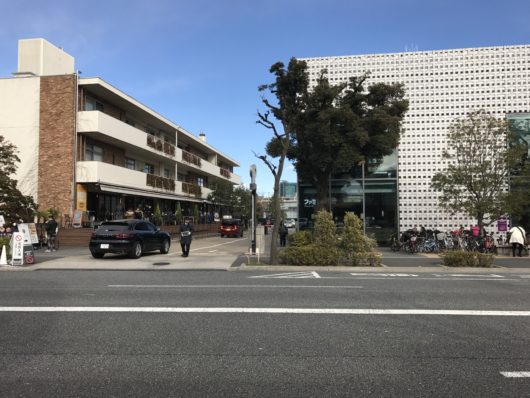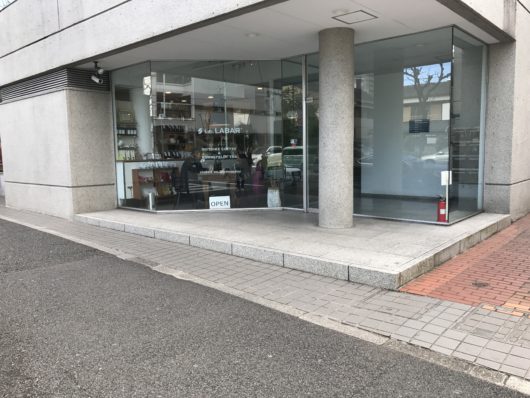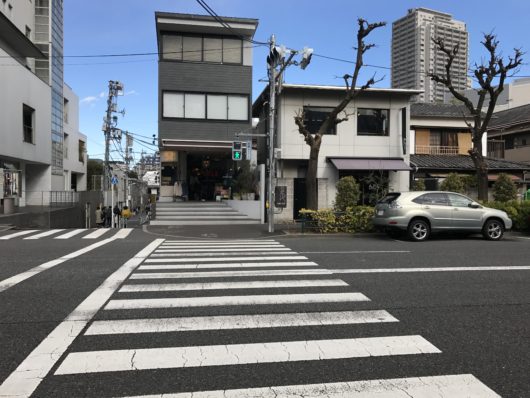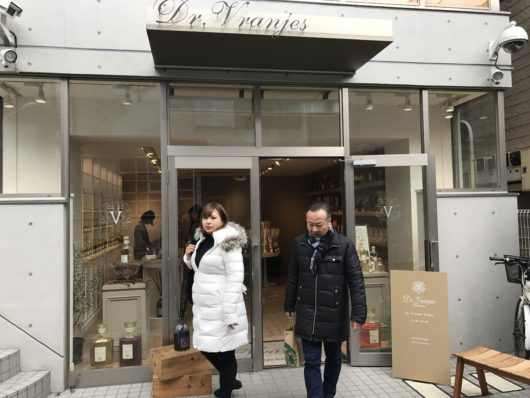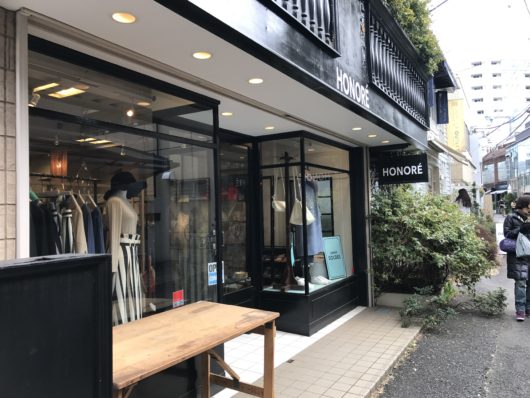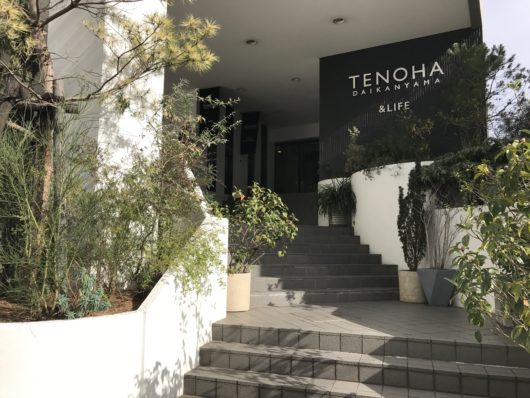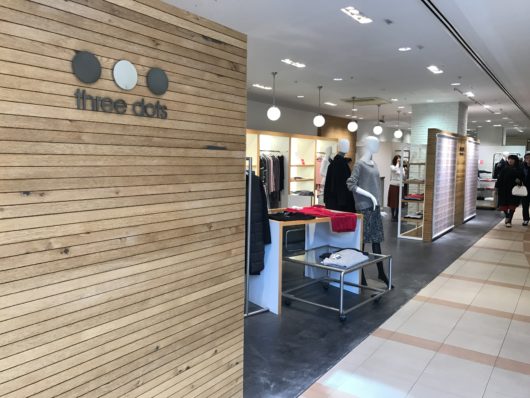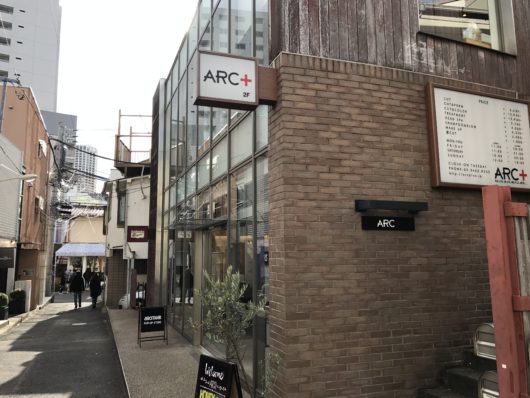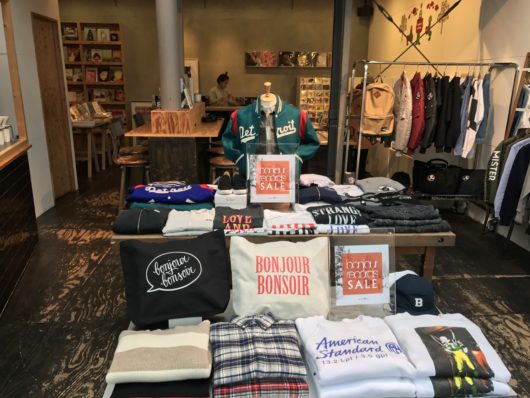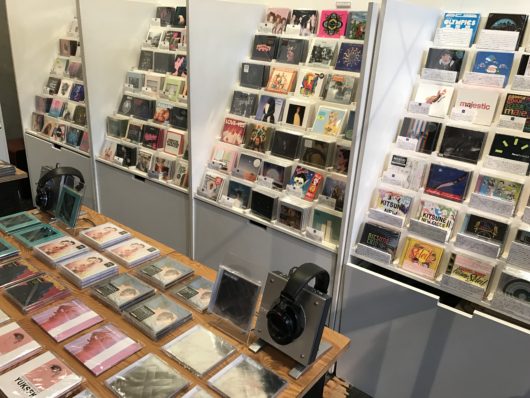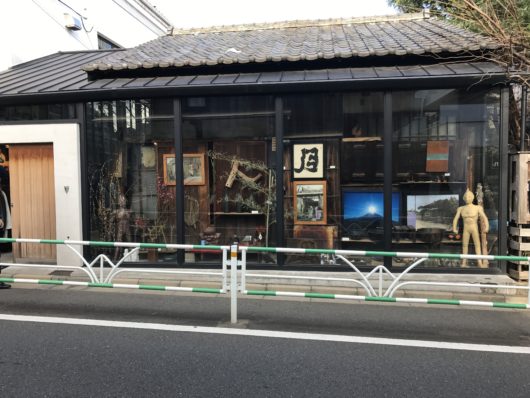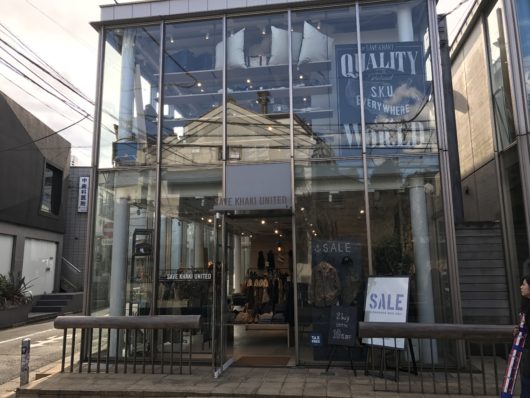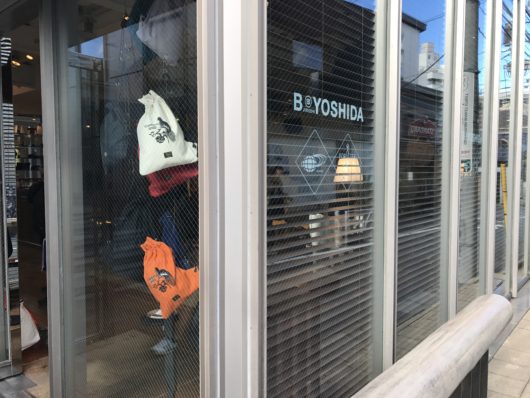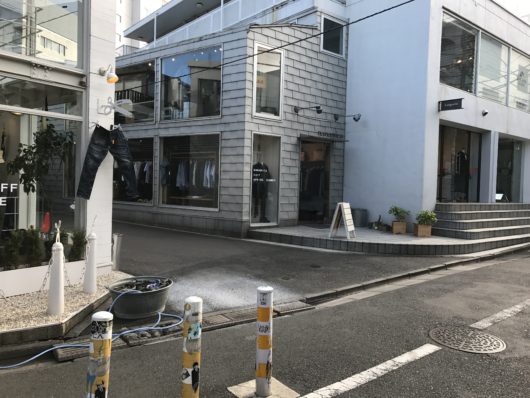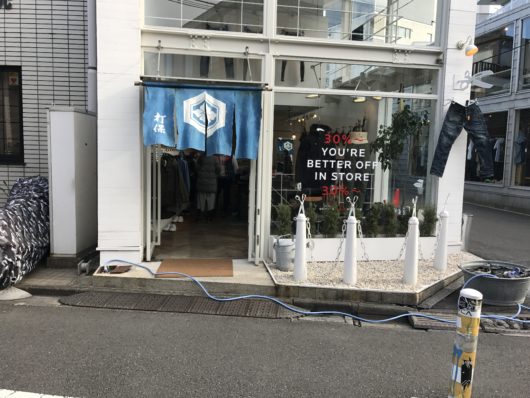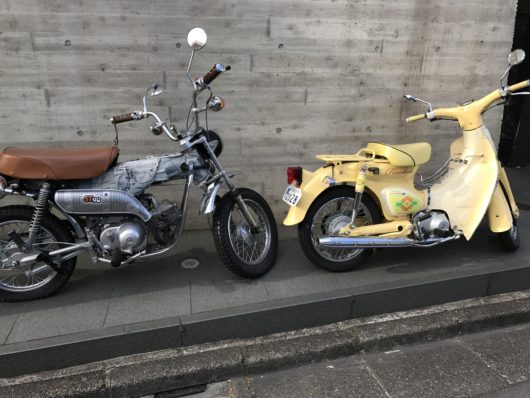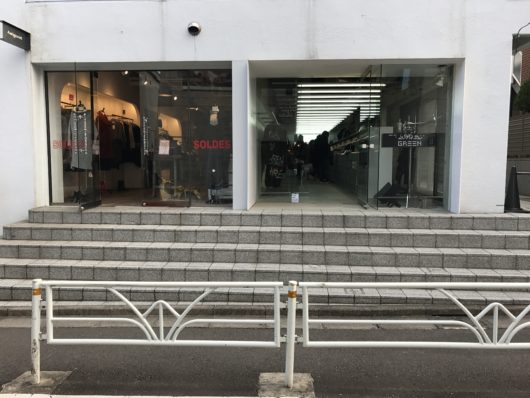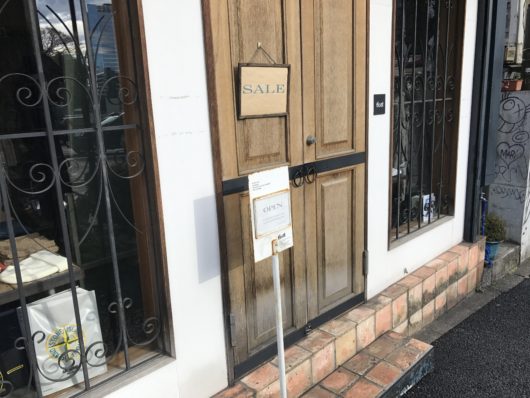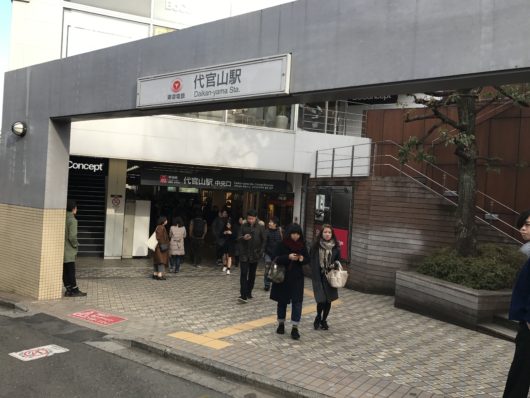 And this is the Daikanyama station.  There's also a shop called Ricochica as well in Daikanyama.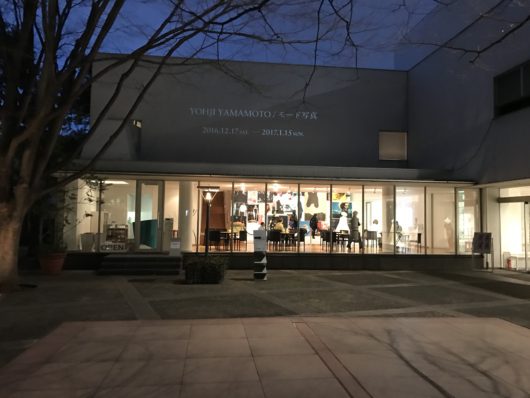 Yohji Yamamoto's, creator of Y3, exhibition.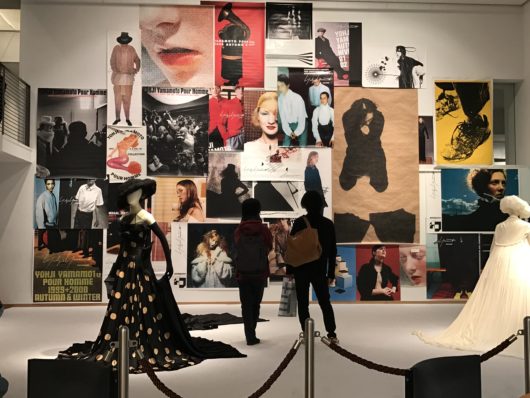 We didn't come here for the exhibition, rather, we came here to sit down for a coffee.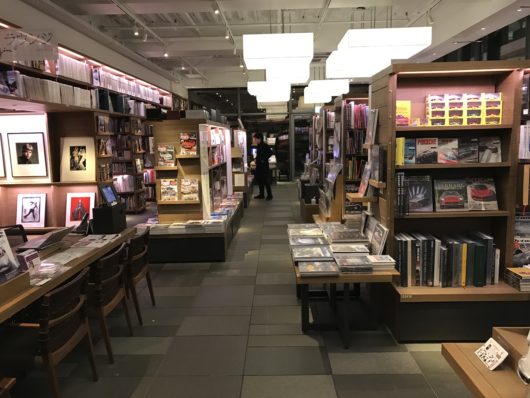 Tsutaya Books is everywhere.  The store in Daikanyama is huge!  All sorts of books, there are chairs for you to just pick up a book and start reading.  Also they have a coffee café so people come here to read or study or do some work.  Maybe read the news.  My friend almost bought a book called "Fly Dogs" for his coffee table.  It's a book depicting dogs jumping in mid air.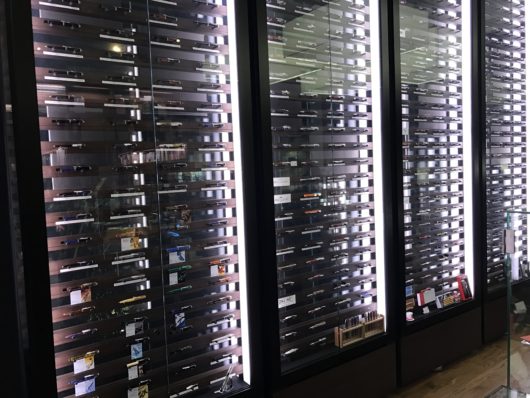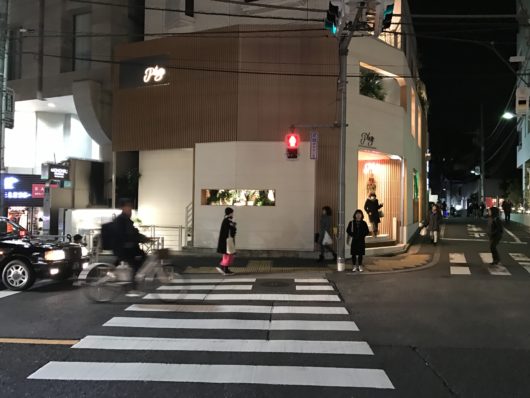 Night.
Nightlife
Speaking of night, what do you do after dinner?  Welcome to Tokyo's nightlife!  Unlike Los Angeles, where the party starts at 10pm, Tokyo's doesn't start until at least 1am.  Yes that's right, the peak of night clubs usually are around 1:30am – 2am, and lasts till at least 4am ish.  Come in by 11pm and it's relatively quiet.
By the way, if you're looking for a younger party crowd then Shibuya is the place, otherwise Roppongi is supposedly an older more international crowd.
Drinks by the way were very affordable, much more affordable than say Hong Kong or Singapore.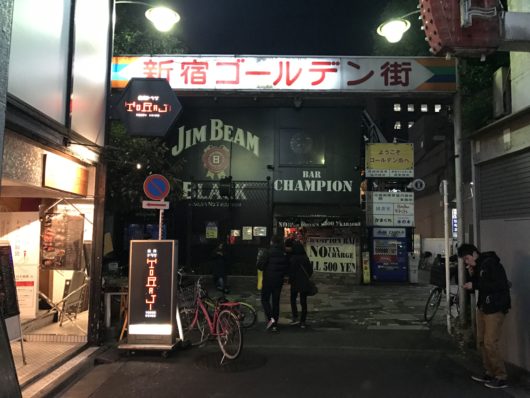 Golden Gai.  Drinking district, where bars start opening around 8 or 9pm, and patrons start coming in at 10pm.  Based in Shinjuku.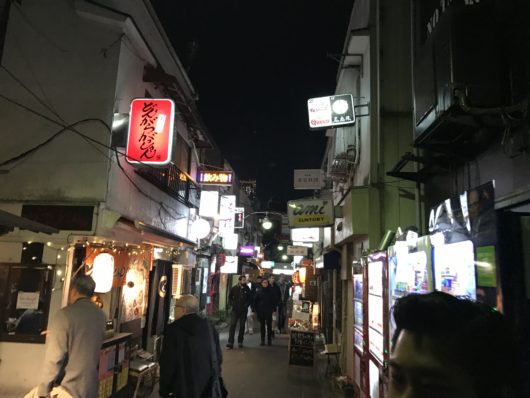 Golden Gai is quite interesting.  You get hundreds of little bars sprawling across the area and they sometimes only sit 4 customers max.  I guess the main part is the interaction between the customers with the bartender.  Sometimes, there is a door and you have to go up one flight of stairs before you arrive at the bar.  Please note – a lot of these places have cover charge, meaning if you go in the bar and sit down, there is an entrance fee, not including the drinks.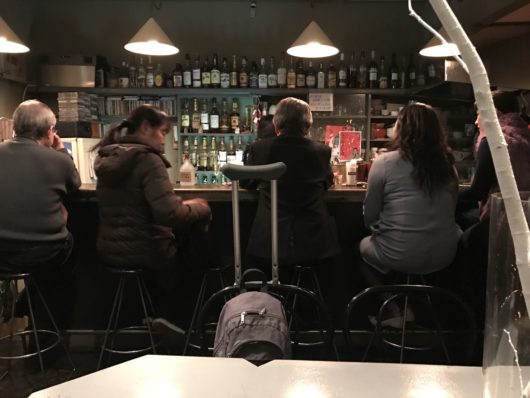 We went to this bar and got Nikka whiskey from a barrel.  Fantastic!  The hostess was super nice as well.  She even offered us some Japanese small snacks for free.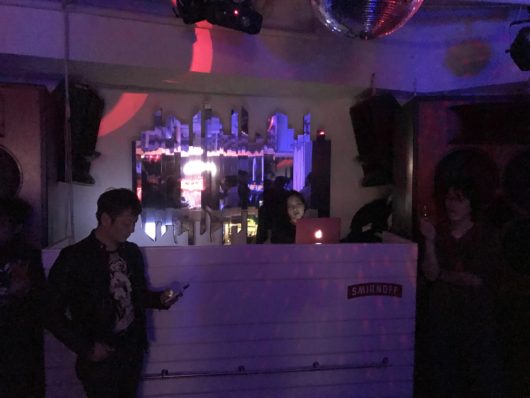 Sound Museum Vision.  Not the best picture taken, but it's a 4 room club – each room having its own distinct sound.  Gigantic?  I wouldn't say so.  But big enough.  Good experience.  There are lockers costing 300 yen that you can use.  Actually on the third night we also went to Sound Museum Vision, there was Large Professor!  My friends didn't know who he was but I had an inkling that he was someone very popular as I swear I saw his name before, then my friend looked him up and he's like #5 on about.com Hip Hop producers list.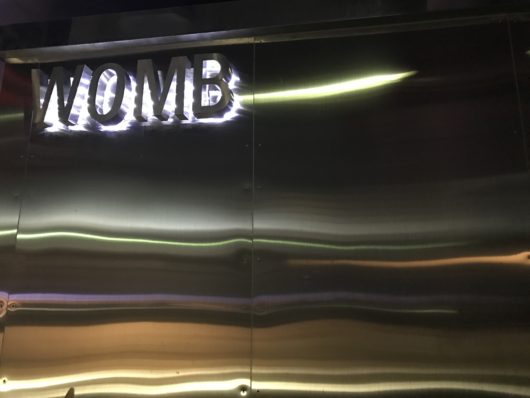 Womb.  Womb is quite infamous.  Lots of expats.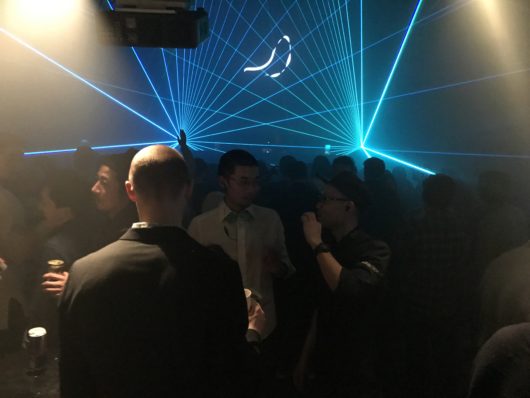 They have cool lighting system though.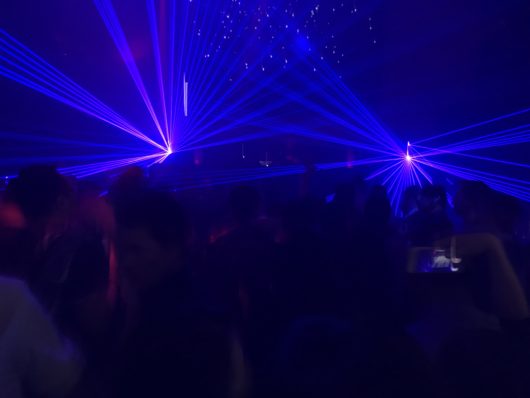 Also they have two floors.  This is the lower level floor.  The upper level floor is bit more chill and easier to talk.
So after this trip, my impression of Tokyo has gone way, way up.  The more I discover about Tokyo, the more I love this place.  There's so much to eat, so many cool shops to go to, and the skies continue to be beautifully blue.  Don't know if I'll work here, as I don't want it to be my bento box, but I'm definitely coming back for sure.
*Last Updated Mar. 15, 2017