Each time I go to Tokyo, I admire it more and more.  There's always something new to be discovered, the cleanliness of the city and the politeness of the locals are impeccable, the Christmas decorations suggest it to be more than just a capitalist city but a cultural landmark and one that embraces liveliness and atmosphere, the list goes on and on.  Sometimes I dream about living here.
When I talk to my friends who have lived or are living in Japan though, they see things that we tourists don't get to see.  The rigid office hierarchy, the formality that you have to adopt when talking to others (and you are not exempt from it even if you are an expat as long as you are Asian looking), the difficulty of making new friends, and of course the challenge of learning Japanese.  Then there is lack of public transportation during the night, and taxis are expensive not only during the day, but more so during the night.  I've seen videos from Youtube talking about how it's different living in Japan than going there to visit.  Usually there's a few months of honeymoon phase, then a few years of depression and detest towards the culture of actually living in Japan, then after the acceptance phase.
If you're looking for my recommendations on places to eat, you can read my blog post Recommended Places to Eat in Tokyo.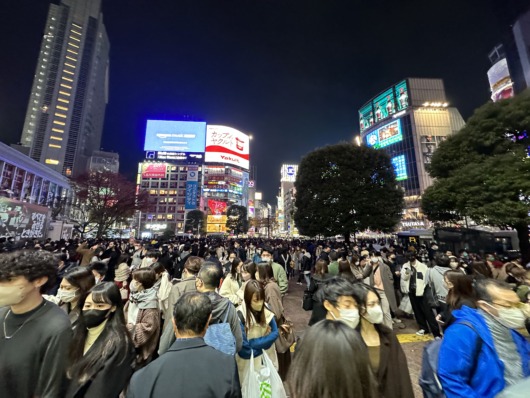 Shibuya
Accommodations
Via Inn Iidabashi Korakuen (website)
For our first two days in Tokyo, I wanted to choose an accommodation close to Shinjuku and Shibuya.  That being said, I realise after living here, this was not close to either districts.  It's a 10 minute walk just from the train stations (then another 20 mins ride to Shinjuku/Shibuya), the exits closest did not have elevators so you had to take stairs which can be problematic for those with heavy luggages like us, and the rooms are very very small.  Literally it fits only two persons with their luggages, and you won't have any room to maneuver.  The only pro is the price, but with that price or similar you can stay in other places like Ginza, our second hotel.  Another pro is that there is a family mart and 7-11 within walking distance.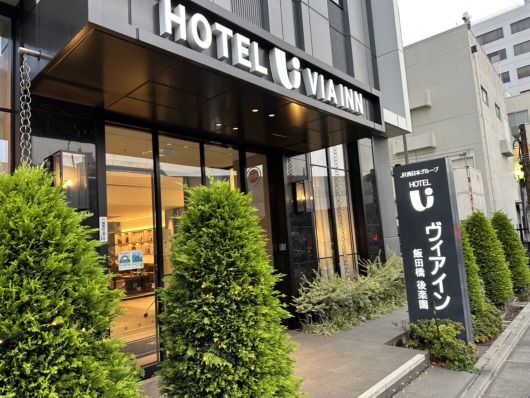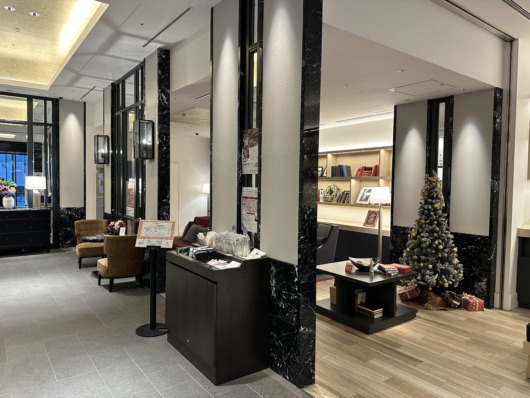 Hotel lobby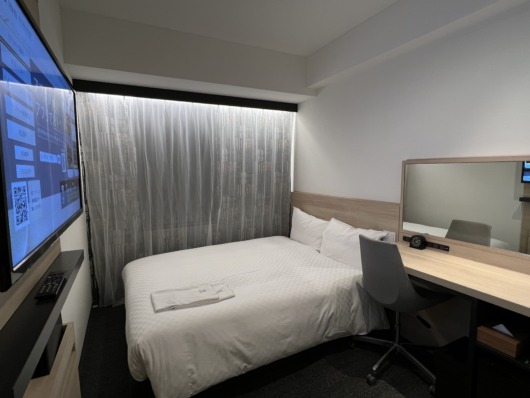 Bedroom, this was literally it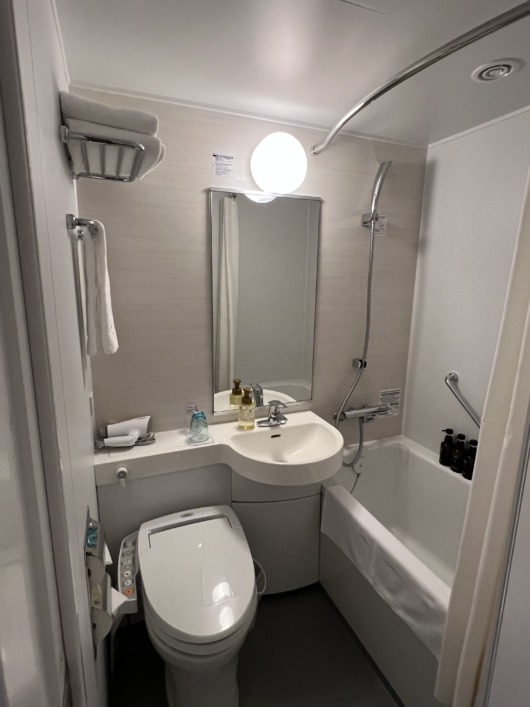 Bathroom, again super cramped.
Hotel Musse Ginza Meitetsu ホテルミュッセ銀座名鉄 (website)
In contrary to the first hotel, we liked this hotel quite a lot.  The space was just as small but it somehow felt slightly larger?  We were situated in the middle of Ginza so there was a lot happening, and the distance to train stations was slightly shorter, but because of the overwhelming number of amazing buildings surrounding Ginza, the trip felt shorter.  The price was only slightly more expensive if I recall correctly.
Getting Around
Now with Japan opening up again, there were numerous flights flying from Hong Kong to Japan.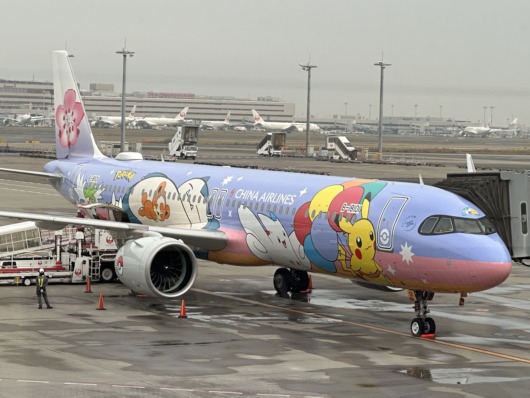 A pokemon themed China Airlines plane we saw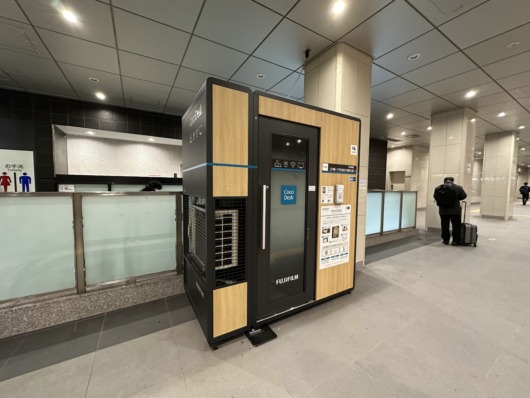 In train stations, we encountered these Coco Desks – mobile workplaces you can borrow for a few hours to rest or to work in the middle of the train stations; a fantastic idea if you were to ask me
In general in Tokyo, you would be taking the trains or JR trains to get from one place to another.  A couple things to note.  Remember that there are different train/railway companies in Japan, so some stations might not connect with one another directly, and you might have to get out of the train station to get to the other one.  Secondly, when using Google Maps, be sure to use it on the time that you really plan to leave.  This is because different departure times might result in different routes to take, since Japan's train systems is quite complex and so while leaving at 4:00pm might result in you changing from Route A to Route B, leaving at 4:07pm might ask you to change from Route A to Route C instead.  Trains also vary because there's regular trains, express trains, and super express trains, where regular trains will stop at all stations, and express and super express trains will not stop at minor stations.
Also sometimes it may be more convenient to take the bus as well.  This is what we did when we went to teamLab and was advised to take a bus to get there from Ginza.  Japan prides itself in being on time, so trains and buses depart exactly on their schedule.  My friend tells me that she occasionally encounters "human errors" announcements, which probably means someone had taken their own lives in one of the stations, which will delay the entire route.
Things to Do
Shibuya Sky (website)
Shibuya Sky, located at the top of Shibuya Scramble Square, is a very new attraction in 2019.  It's a beautiful observation deck offering a 360 degree of its Shibuya surroundings, and can even see beyond the Tokyo Tower.  There is even a rooftop bar if you wish to get in a good mood while enjoying the views.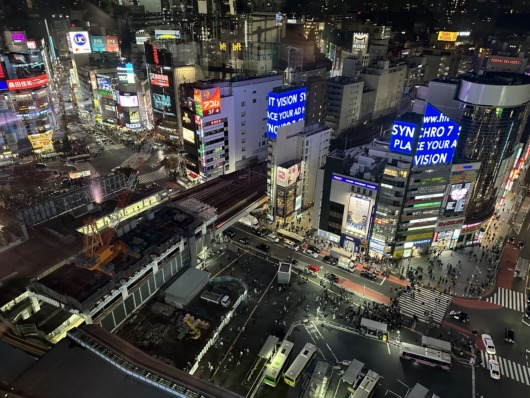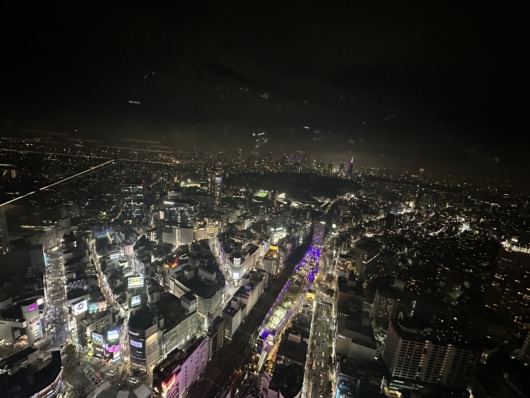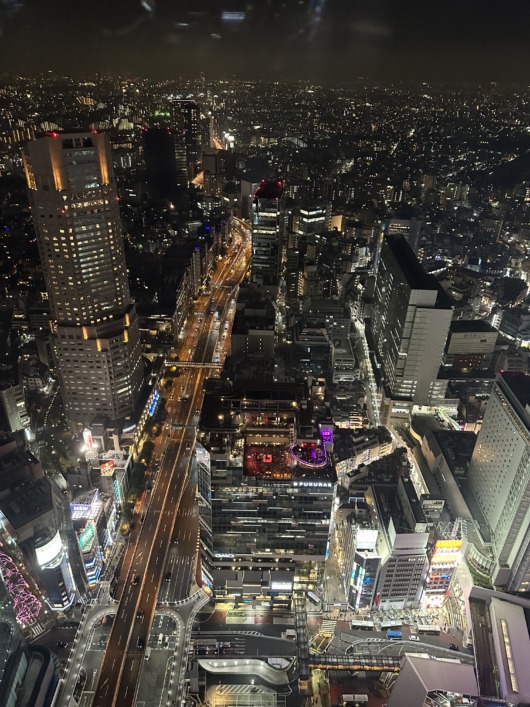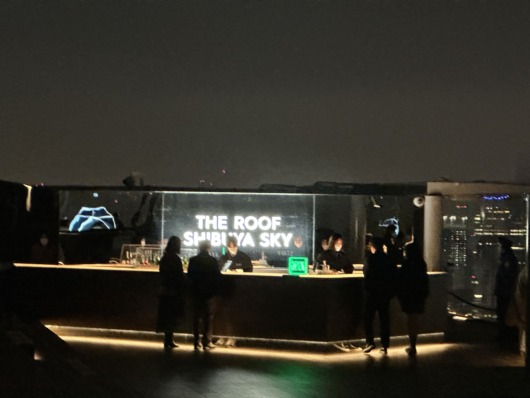 Bar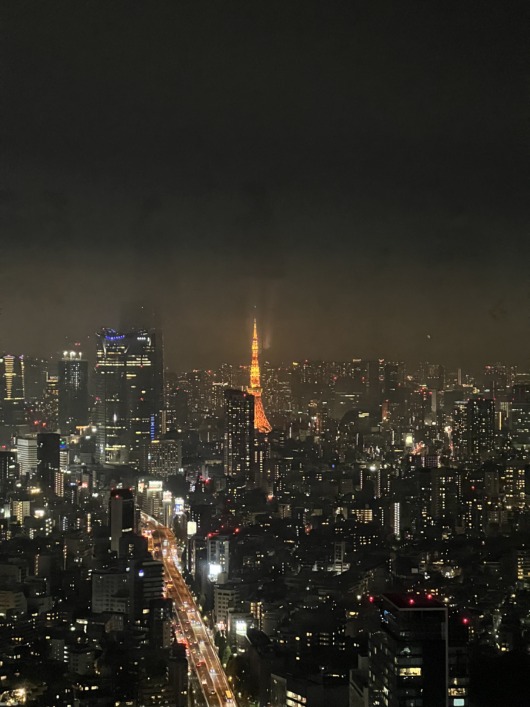 Tokyo Tower from beyond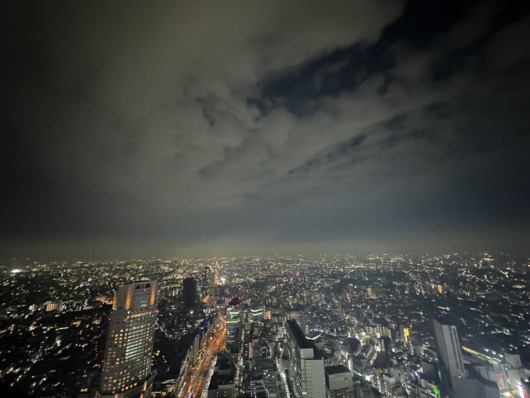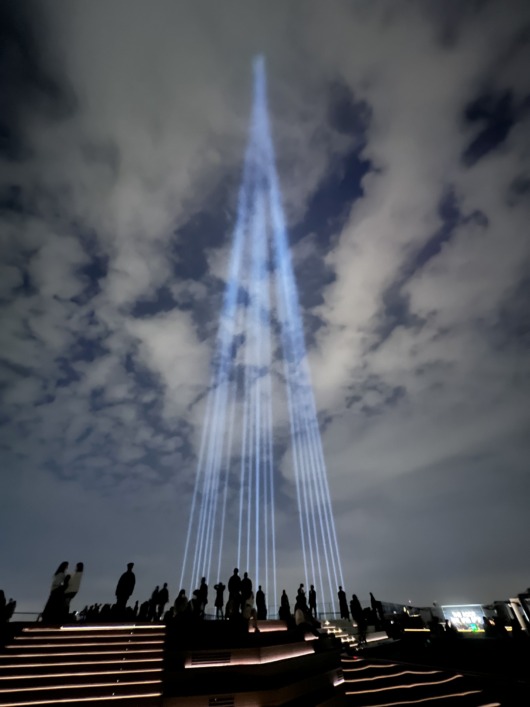 Light show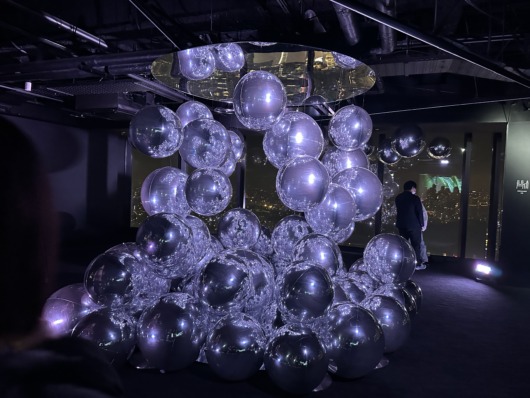 A bubble art installation
Sensō-ji 浅草寺 (website)
Senso-ji is an ancient Buddhist temple that is the oldest temple in Tokyo, and therefore one of its most significant.  The website and Google covers a lot more information if you're interested in the history, so I will be showcasing photos taken of the area instead.
Please note that while you might assume Senso-ji would just encompass looking at temples, the areas around it are filled with lots of shopping and eating as well, so it is suggested that you take half a day to explore the area.
I was also asked the difference between a shrine and a temple, so here it is from www.japan.travel, "Shrines are built to serve the Shinto religious tradition and are characterized by a torii gate at the entrance. Temples are built to serve the Buddhist religious tradition and are characterized by a sanmon gate at the entrance."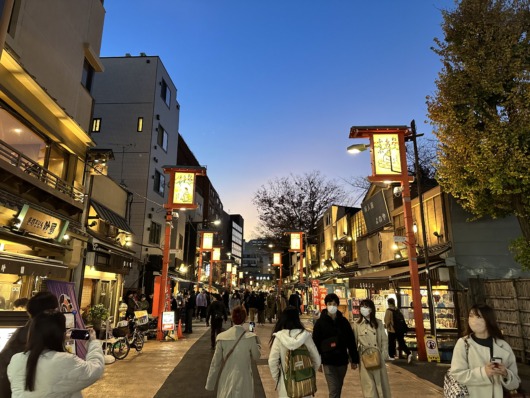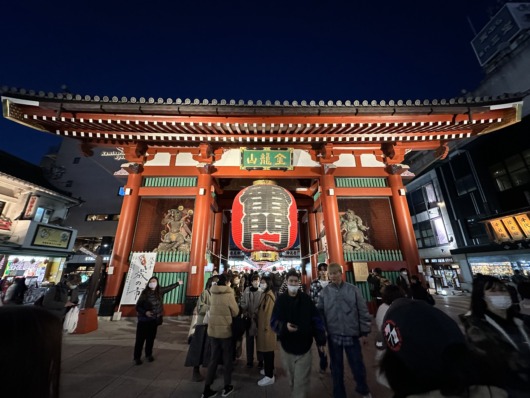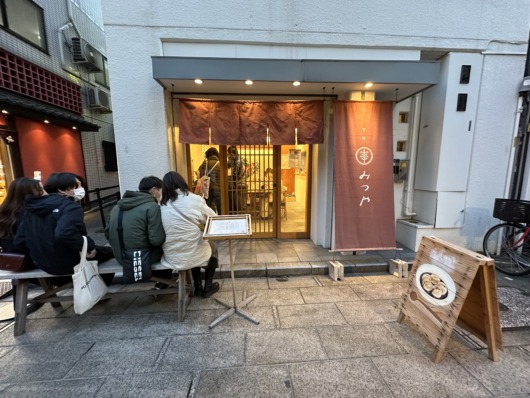 A place to eat near Asakusa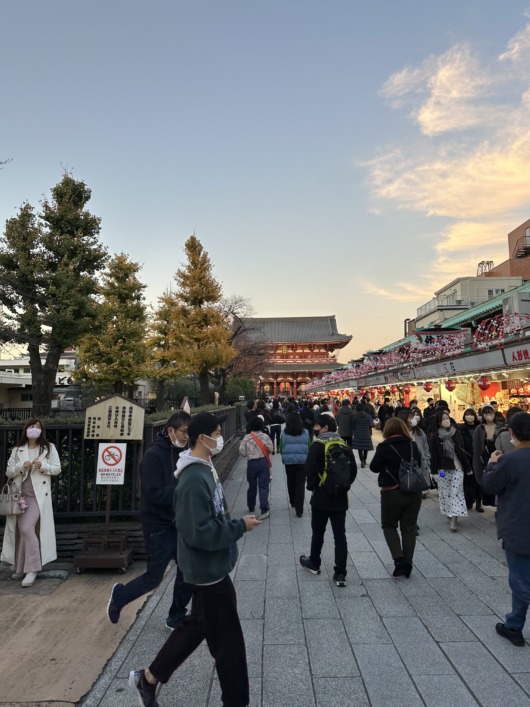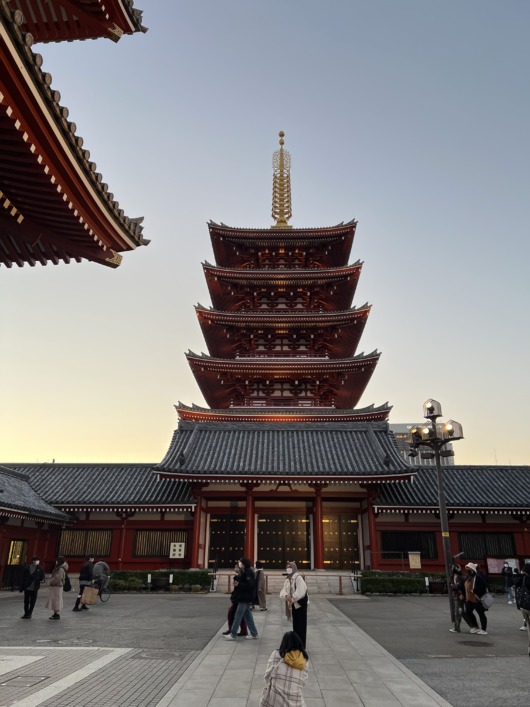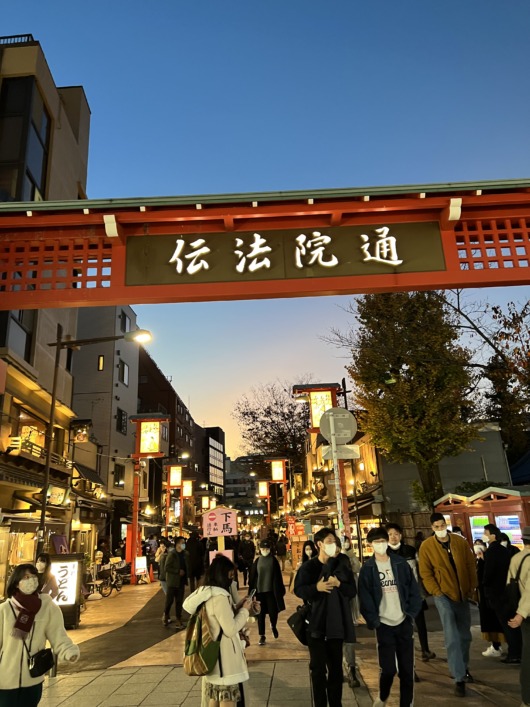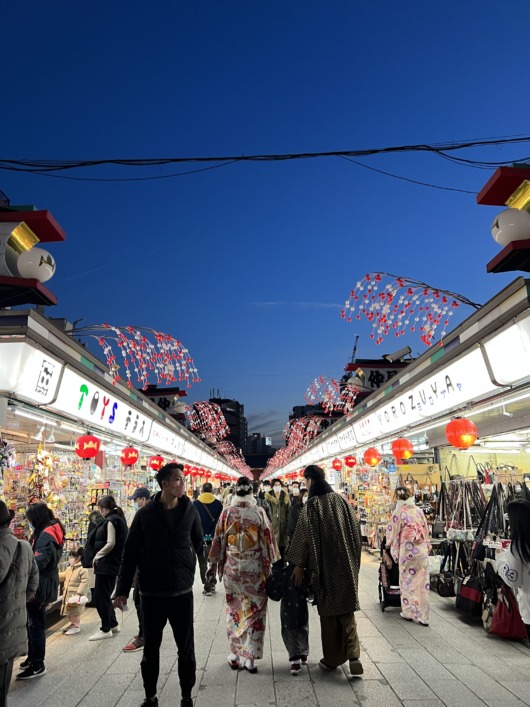 Lots of things to see and buy.  Many cheap items to buy.  Lots of Japanese will wear Kimono and go to this area and visit the temple.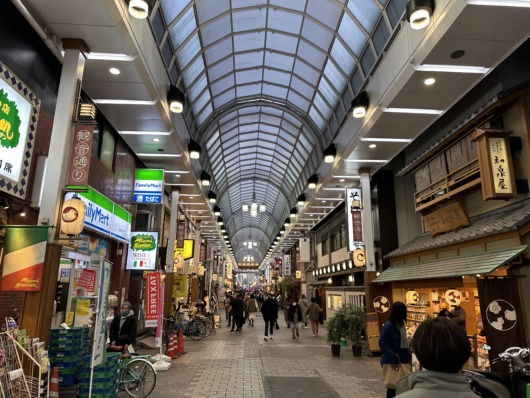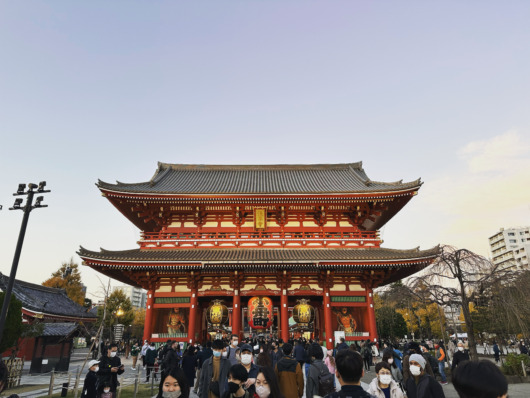 Shopping and Exploring Shibuya
Shibuya is one of the most popular areas for both locals and tourists alike.  Lots to shop, lots to eat, lots to see, it's one of the main areas you have to go to each time you visit Tokyo.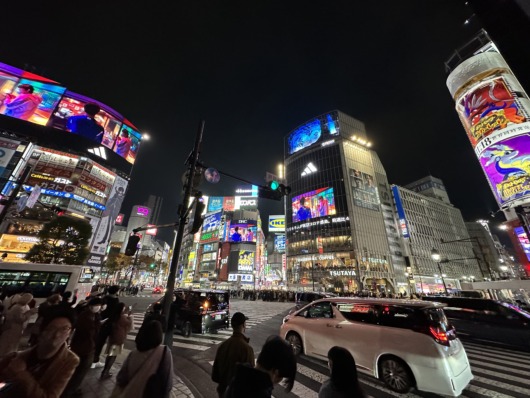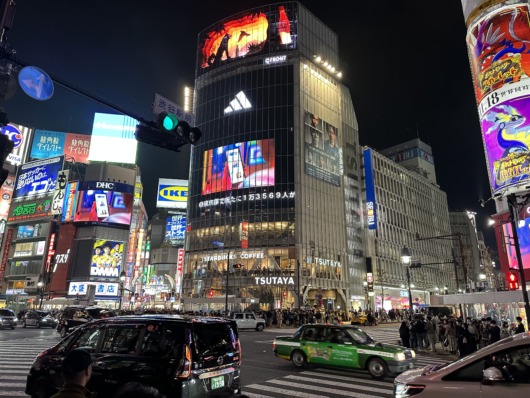 I love the bright lights during the night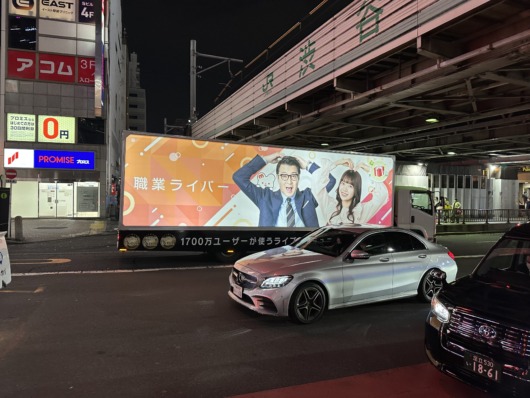 Ads are so funny
BicCamera Shibuya Hachikoguchi Store.  Not just a camera store, but more like a consumer products store with contact lens solutions, makeup, masks, and more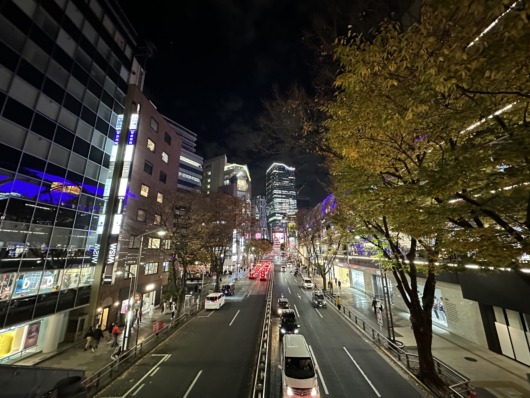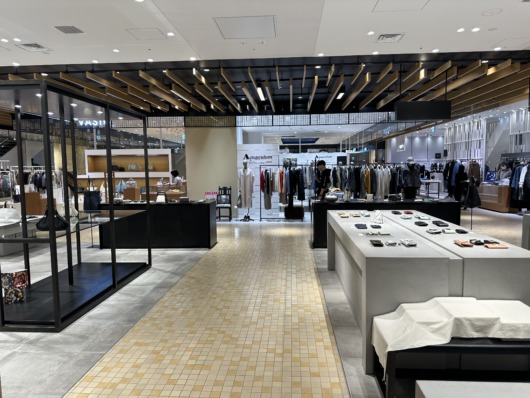 Shibuya Scramble Square, one of the newest malls opened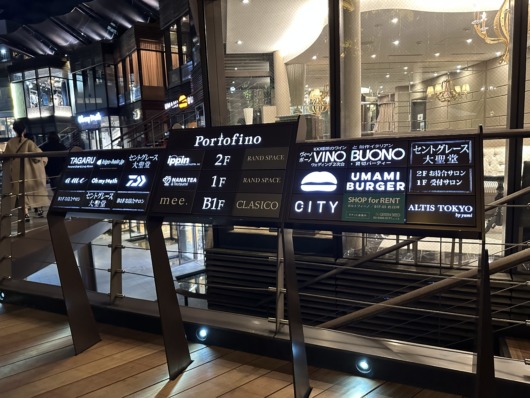 PORTOFINO Shibuya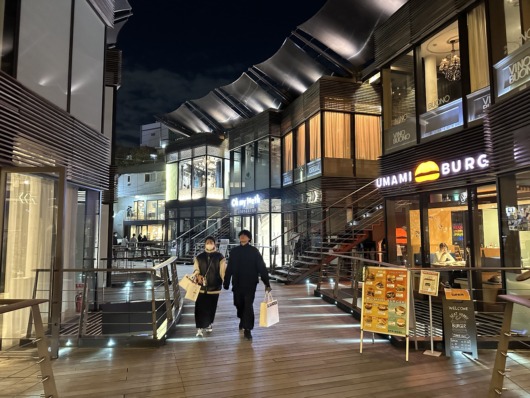 I remember umami burger from Los Angeles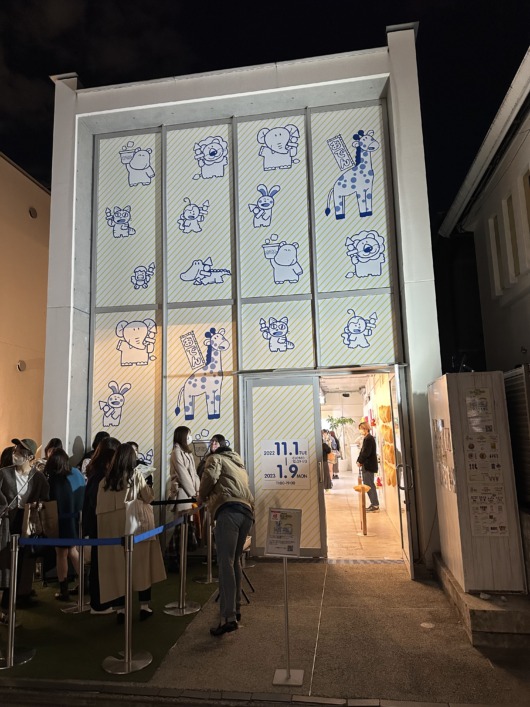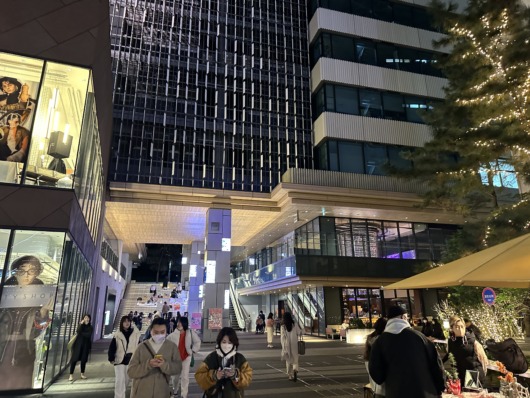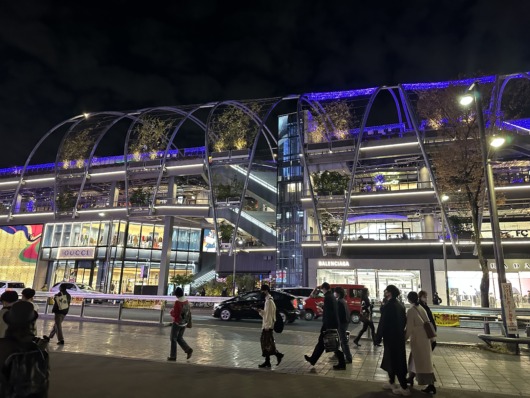 Miyashita Park, Shibuya (website)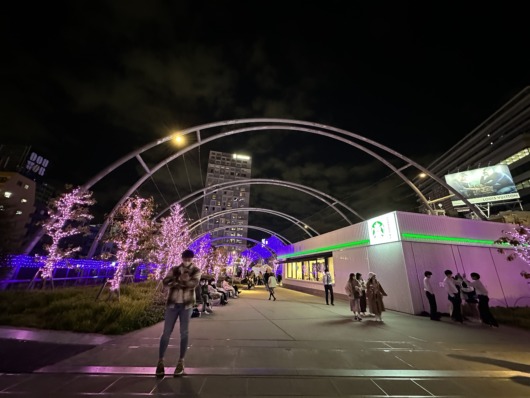 At the bottom of Miyashita Park is once again, lots of brands and shops.  But most prominent is the top of Miyashita Park, which offers lots of green spaces within the business district of Shibuya, and offers people places to rest and walk, live busking performances, skateboarding rinks, beautiful illumination lights, and more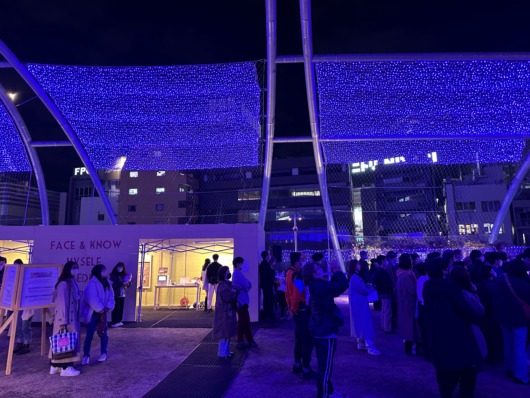 Once again, I love the hybrid of creating an area not just for shops, but for a place for people to have entertainment and fun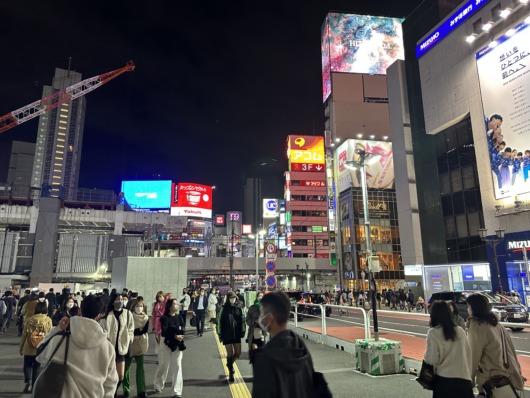 Shopping and Exploring Shinjuku
Just as popular as Shibuya is Shinjuku, again with lots of places to eat, shop, and have fun.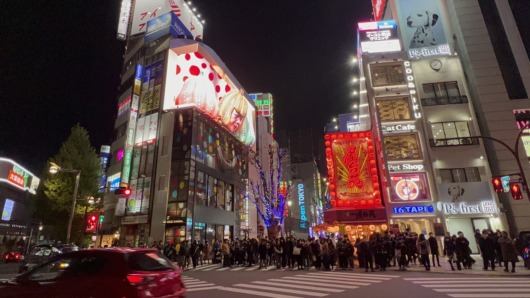 When we went, they were even doing the Louis Vuitton collaboration with Yayoi Kusama, where their collaborative art exhibitions can be found scattered around Tokyo.  Here we see them being featured in the 3D billboard in the Shinjuku crossing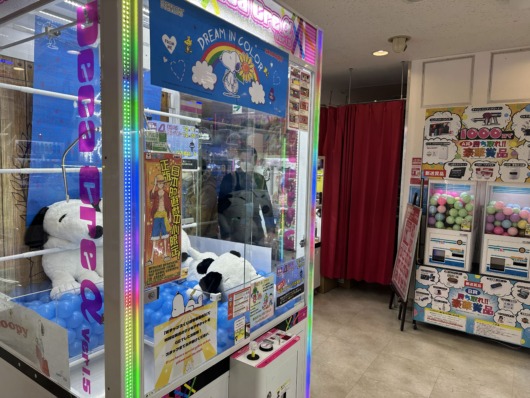 Came here not to do toy grabbing, but to take "sticker photos".  The sticker photo machines go by so fast you barely have time to comprehend the instructions, and they really modify your face to obtain those really fake Asian traits like fake cute eyes and fake straight nose.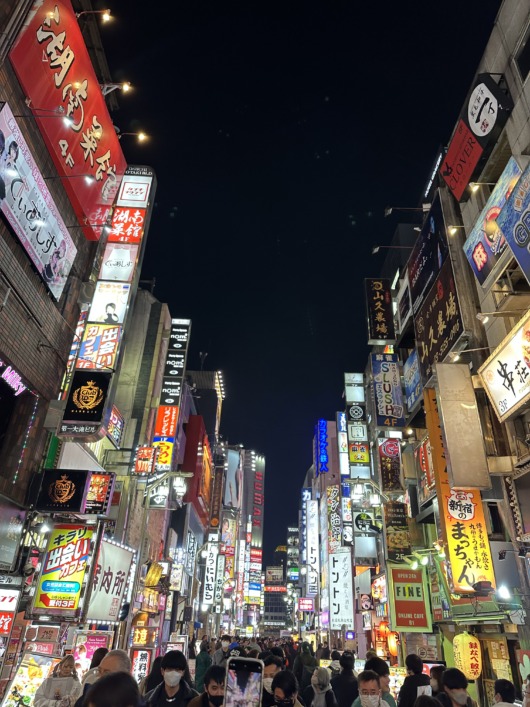 Shinjuku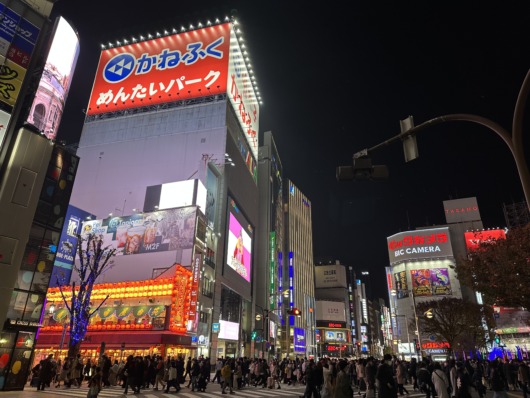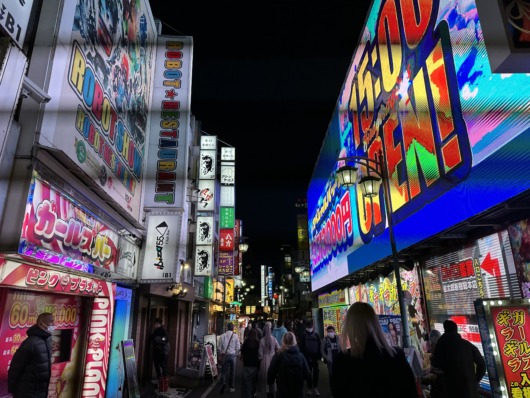 Kabukicho area, the red light district of Tokyo.  I thought robot restaurant was closed down, but here we see it in this screenshot.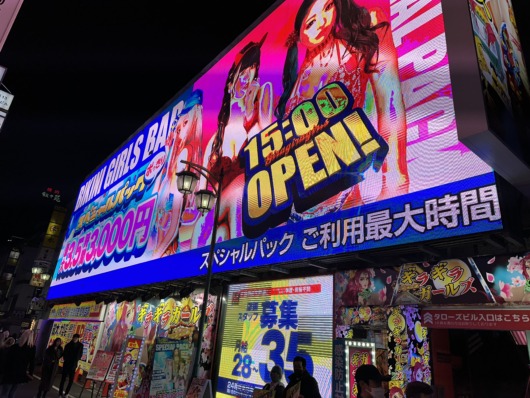 So many like young girls dress up trying to allure men to their venues, and many drunk men around here.  Came here for the udon!!  So I'm innocent.
Exploring Nihombashi
It's a major area as well that has lots to eat and do, like visiting a bookstore.  We came here as I specifically wanted to eat at a seafood donburi restaurant located near the train station.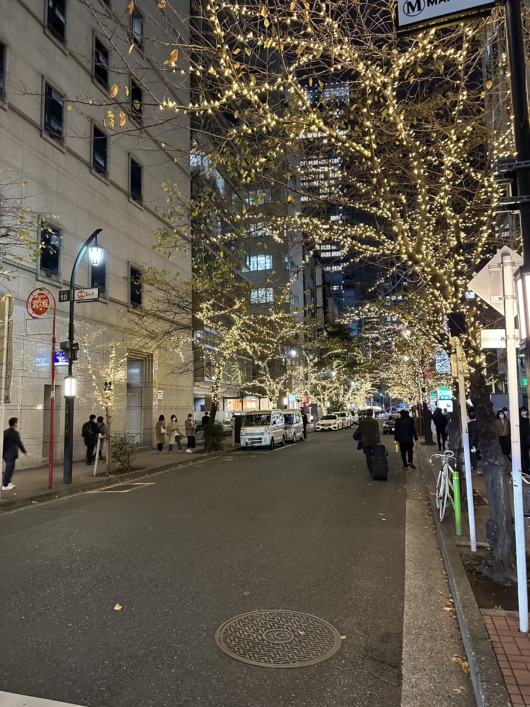 They also beautifully decorated some areas with white lights on the trees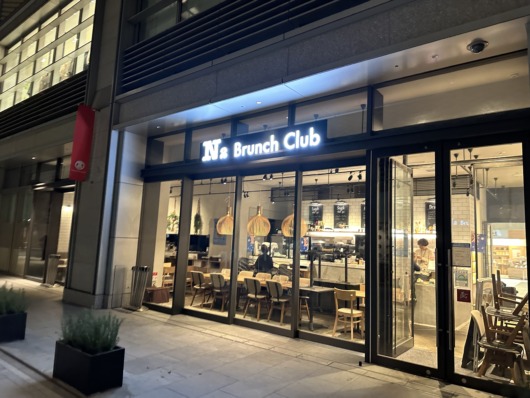 N2 Brunch Club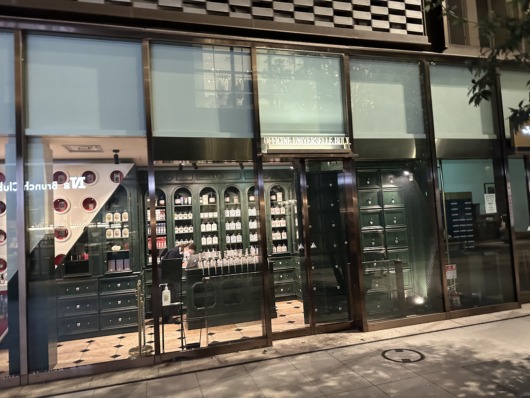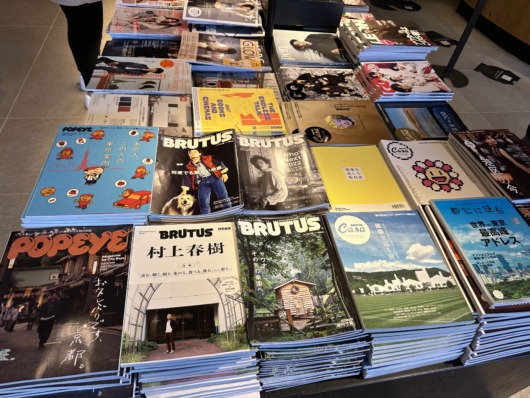 Super glad Tokyo still cherished bookstores; many cities are closing up bookstores because people don't buy books anymore
Tokyo Tower (website)
An Eiffel Tower inspired tower that is the second tallest building in Tokyo.  It is a communications and observation tower that's painted white and orange to comply with air safety regulations.  You cannot miss it as it is a landmark structure in Tokyo, which you can definitely see from Shibuya Sky as well.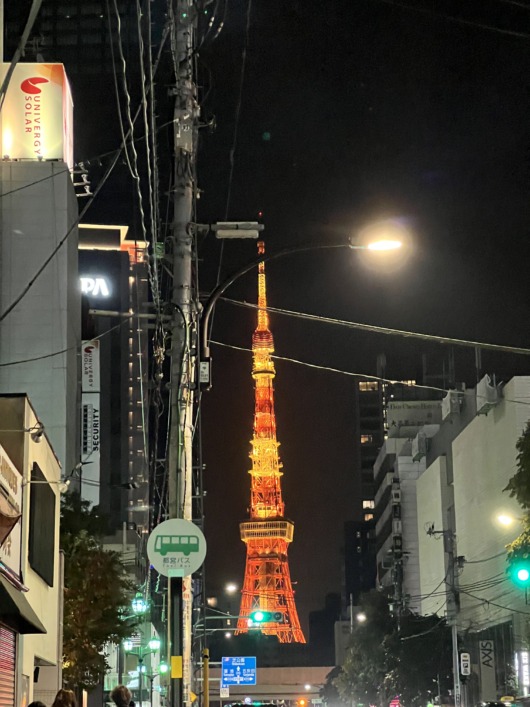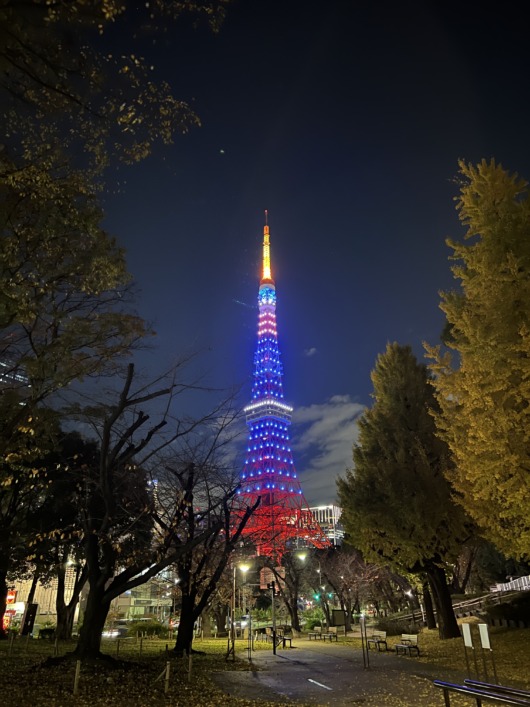 Doing a collaboration with Yayoi Kusama and Louis Vuitton, the Tokyo Tower would also show the LV logo.  Sadly I didn't catch it as it was past 10pm when we observed the Tokyo Tower.
Hibiya Park
Fancy walking a park?  Tokyo does an incredible job keeping the park clean and beautiful.  We came here because we did not want to wait for an hour to eat at a HARBs restaurant, so we just got takeaway and came here.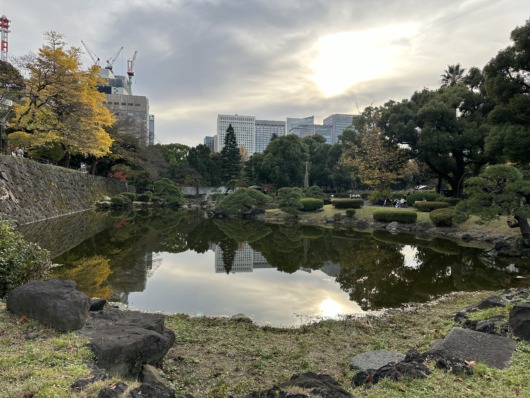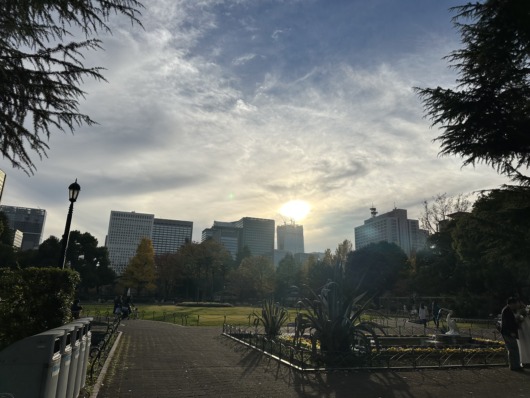 Shopping at Harajuku and Omotesando
Harajuku and Omotesando are both great places for shopping.  Harajuku feels like it's better for cheaper, common goods and clothing, and Omotesando seems to be a better place to buy branded and luxury goods.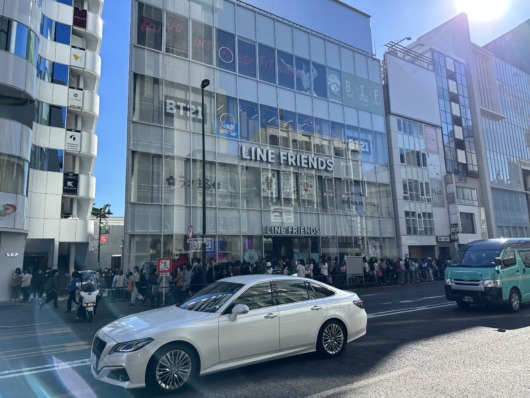 Sooo many people were queuing for Line Friends, not sure what the special occasion was.  But every time I pass by this store, even years prior, seems like there's always a queue.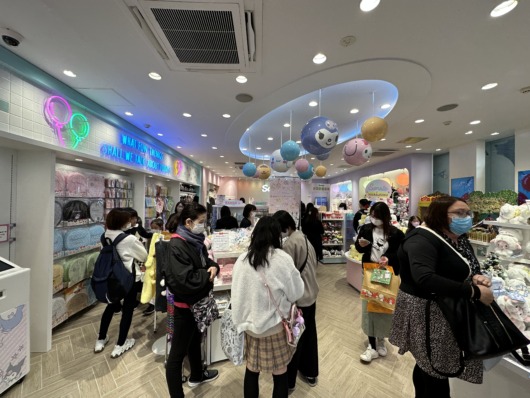 Sanrio store without any Hello Kitty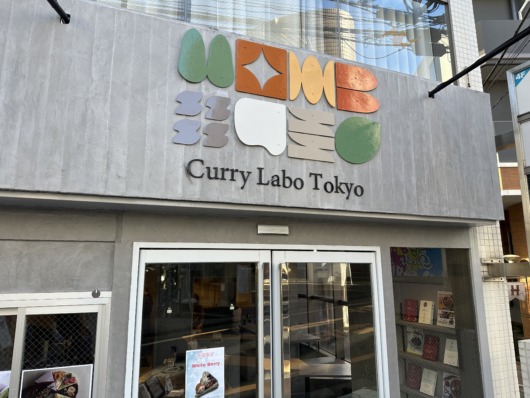 Curry Labo Tokyo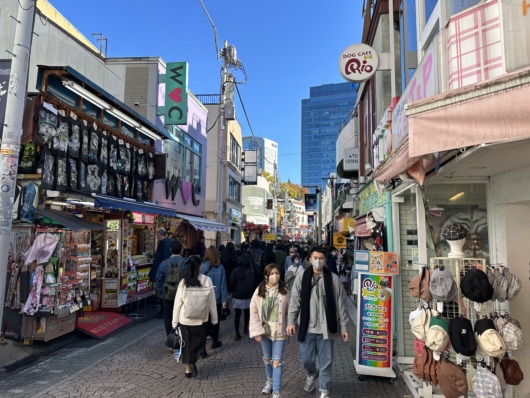 The famous Takeshita Street in Harajuku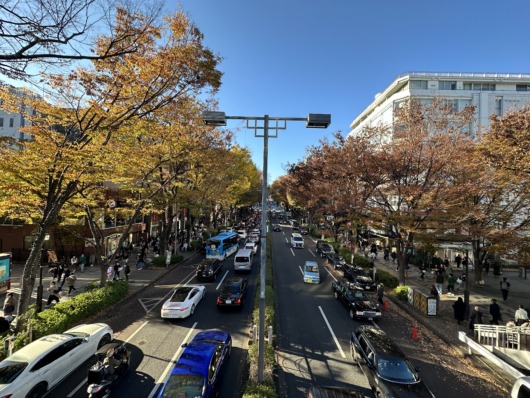 Omotesando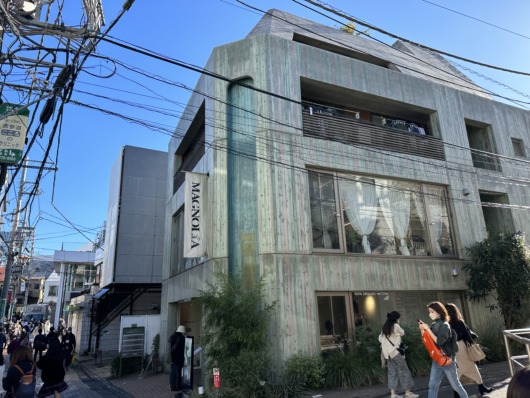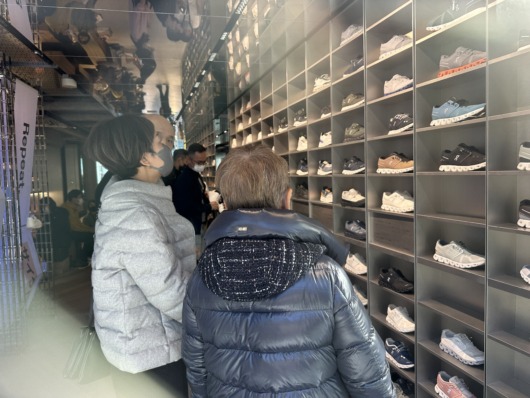 Lots of sneakers and running shoes around Omotesando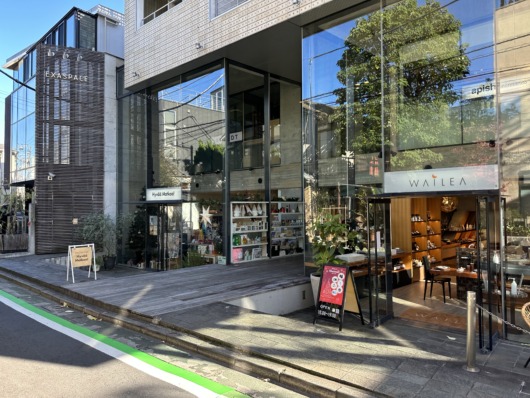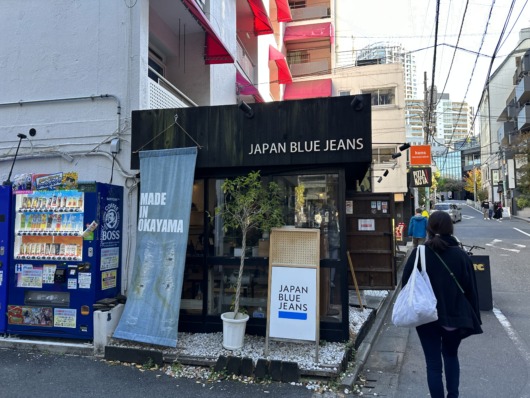 Japan Blue Jeans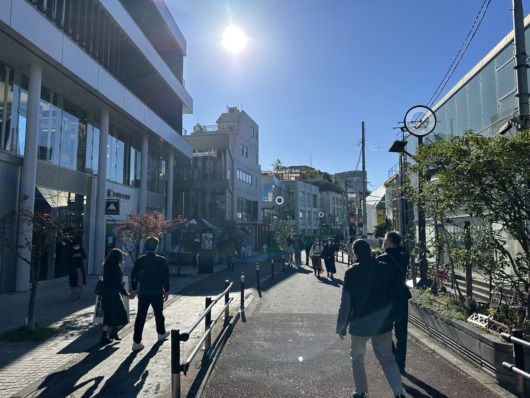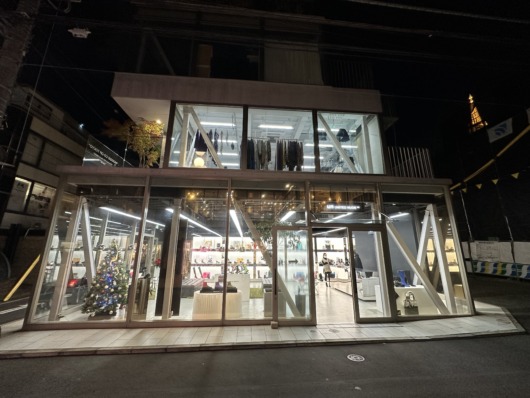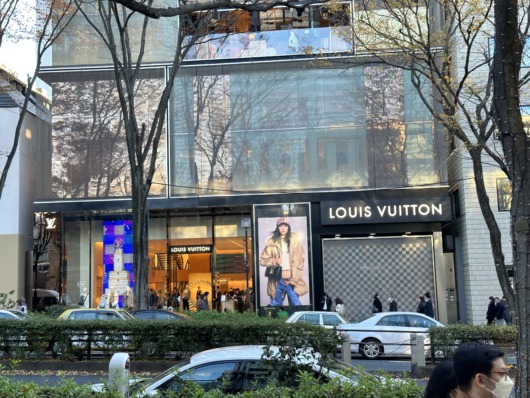 Louis Vuitton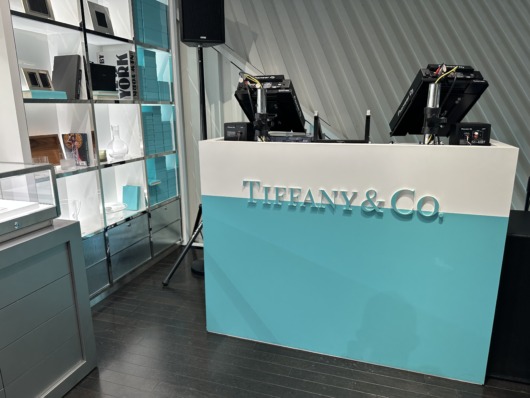 Tiffany & Co.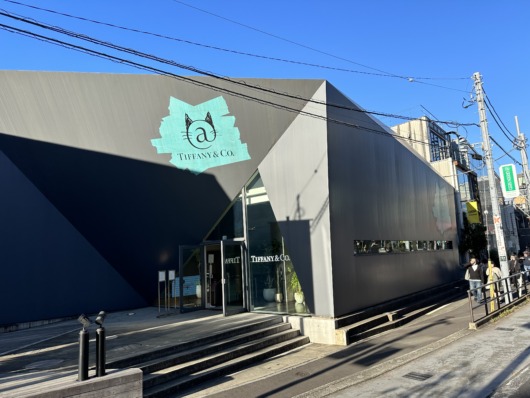 What's interesting about Tiffany in Japan compared to other Tiffany's in the world is that Tiffany is treated less like an unapproachable, glitzy store, but rather a friendly, approachable but still luxury brand.  Here, the prices are all displayed in public, compared to other stores in other countries where prices were always hidden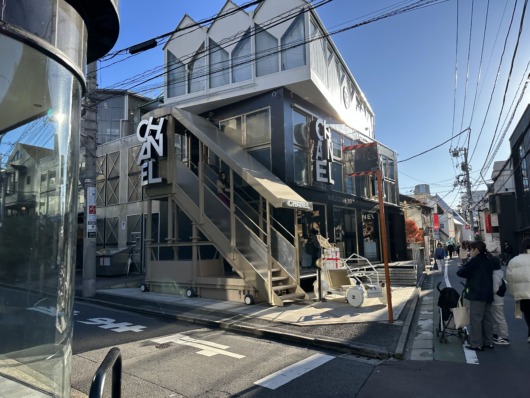 CHANEL, this store was mainly for cosmetics
Shopping and Exploring Ginza
Ginza is one of the neighborhoods I never really visited before, but of course since I managed to stay here this time, I was able to walk around here.
I love the tall, remarkable architectures of the buildings in this neighborhood, they are slightly ostentatious, beautiful, and imposing.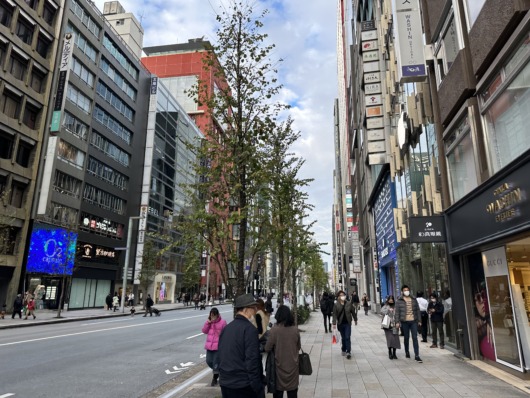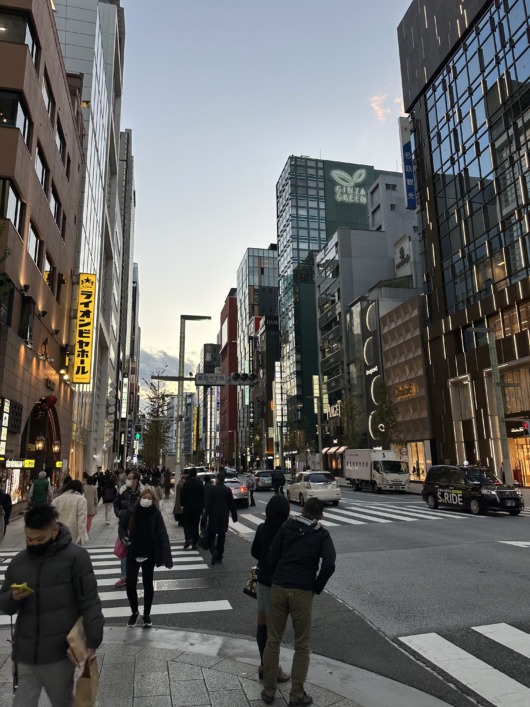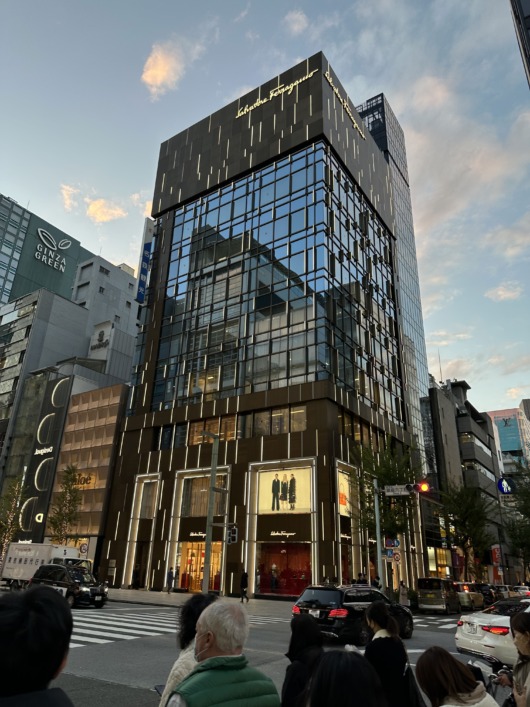 I mean just look at this Salvatore Ferragamo, the exterior is just incredible and so amazing to marvel at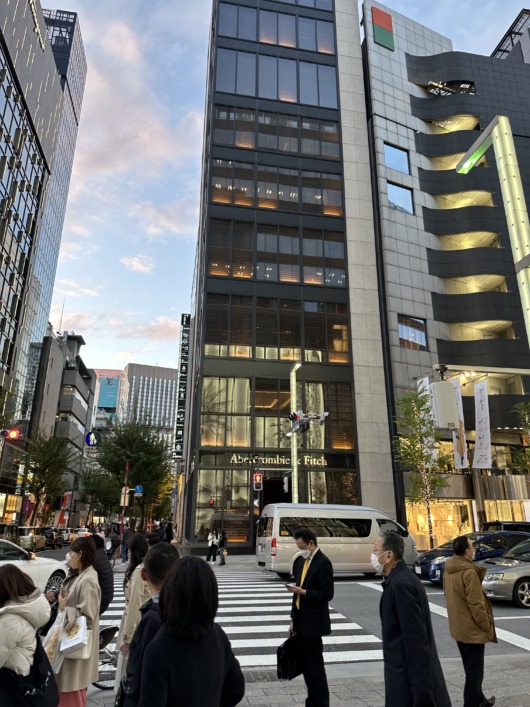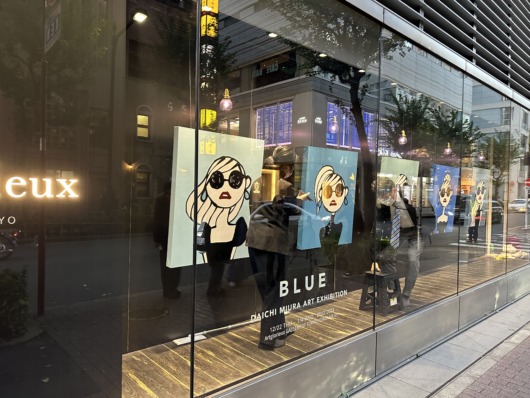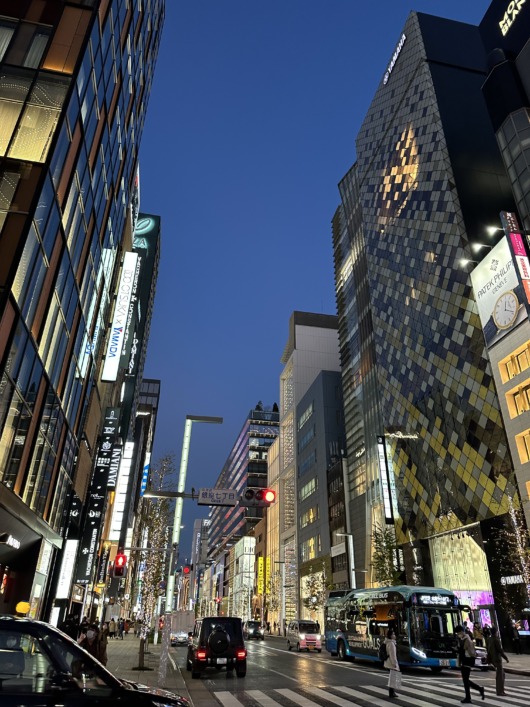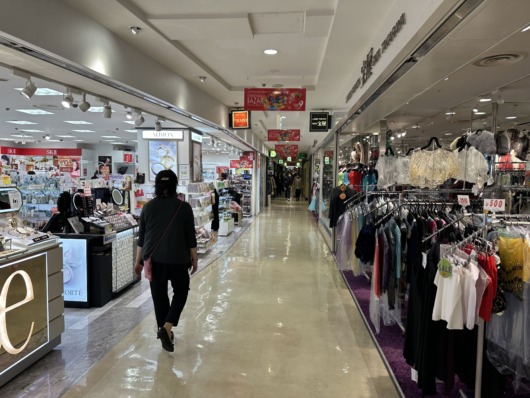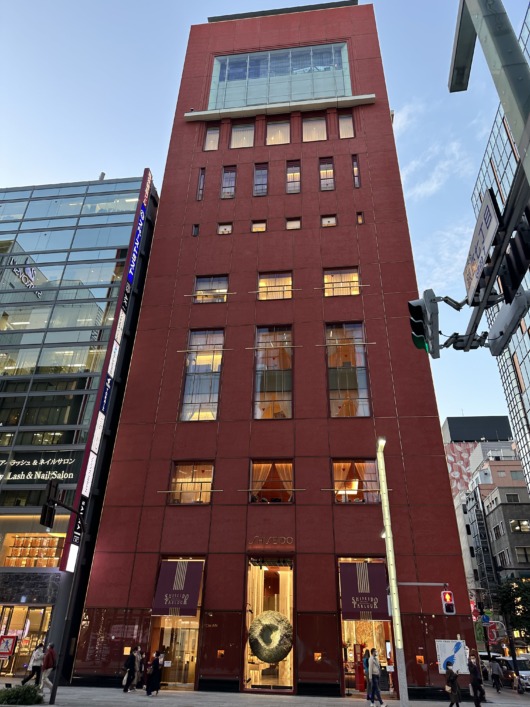 Shiseido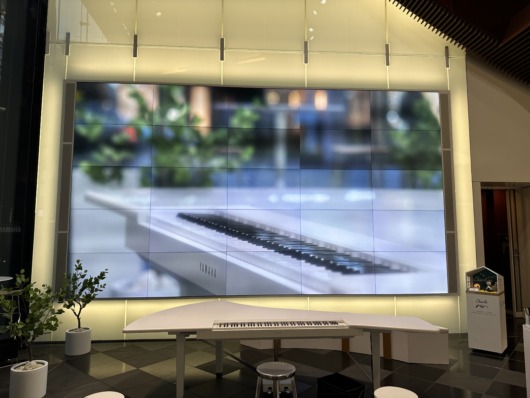 I want this "piano table"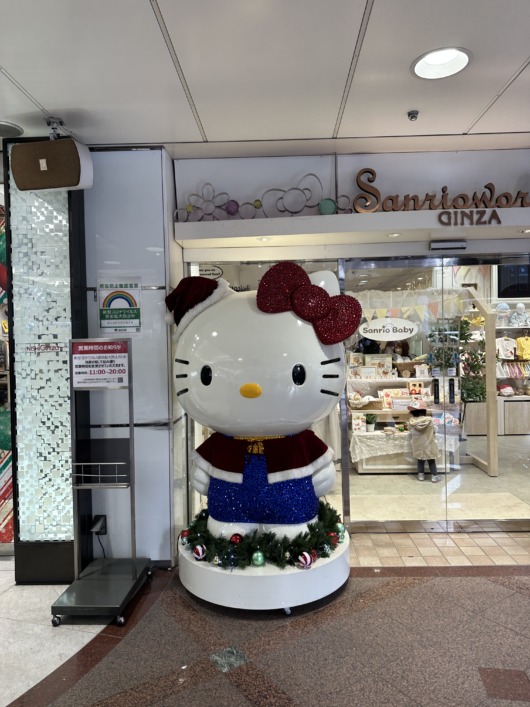 Sanrioworld in Ginza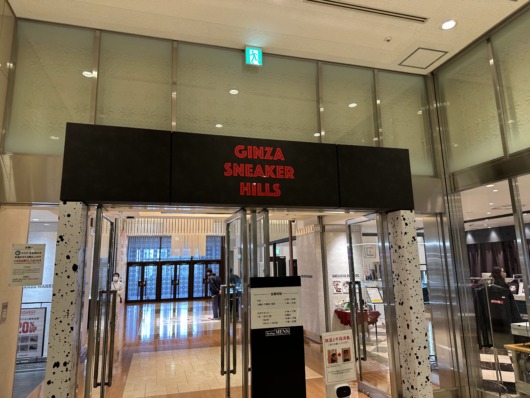 Ginza Sneaker Hills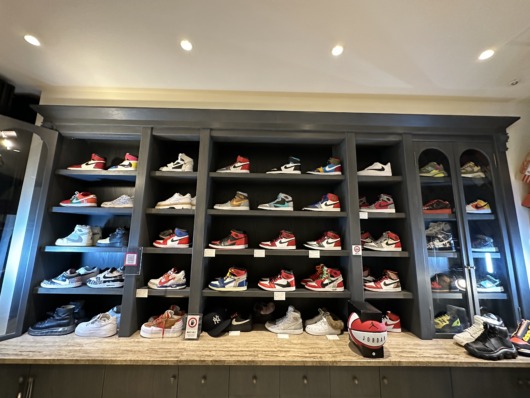 There was a store that was selling very cheaply for Nike shoes, but I realised that was because they were selling second hand shoes, so therefore it was cheaper and they might not have your size.  In Ginza Sneaker Hills, you can bring your shoes and the craftsman can customise your kicks, like a reverse tick for example.  On their business card, they say they tailor custom sneakers, and do kicks repair and cleaning, custom paint school.  Telephone: 03-6252-5454
Roppongi Hills Winter Illumination 2022 and Roppongi
We were very fortunate to witness the beautiful Christmas lights that Roppongi Hills had put on to celebrate the oncoming Christmas.  The illumination garden was right outside where we ate for Sushi Tokyo Ten, and we wanted to come here anyway, so it was a great coincidence that we managed to come here.  If you ever come here during the winter times, this is a fantastic place to go to and have a wonderful stroll.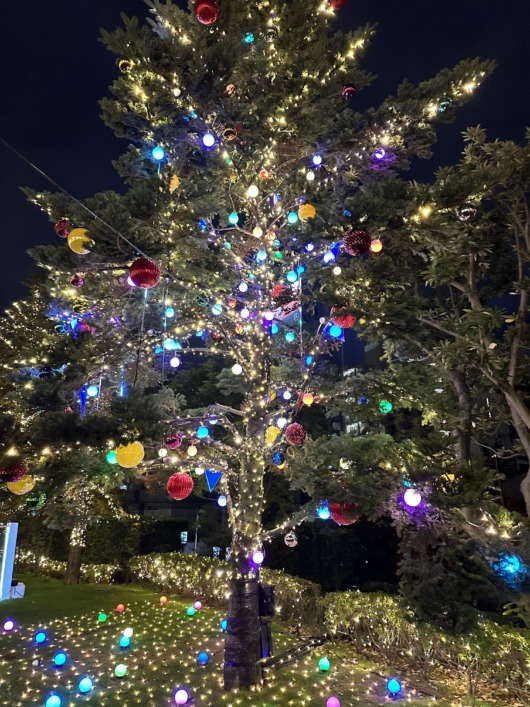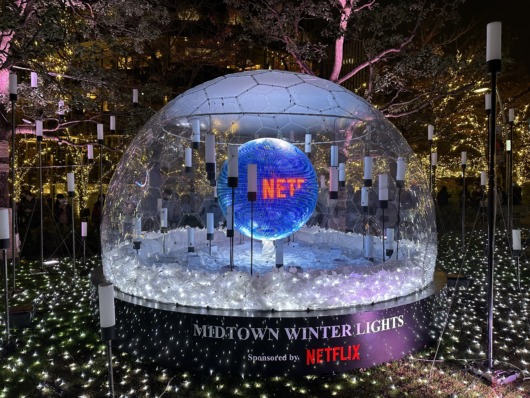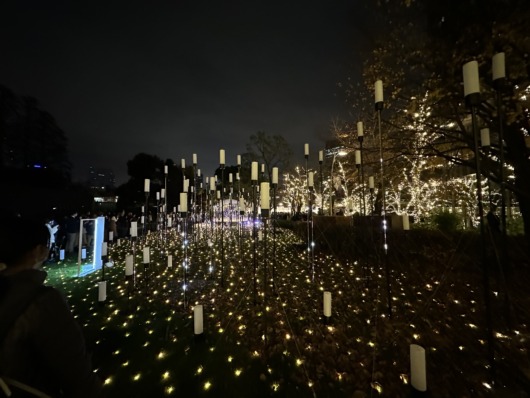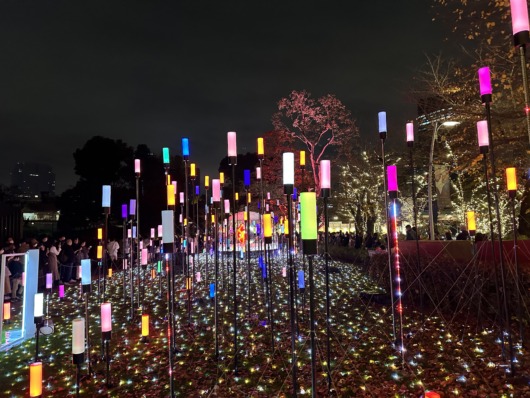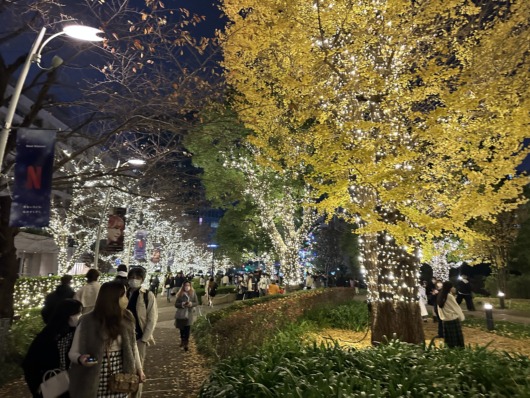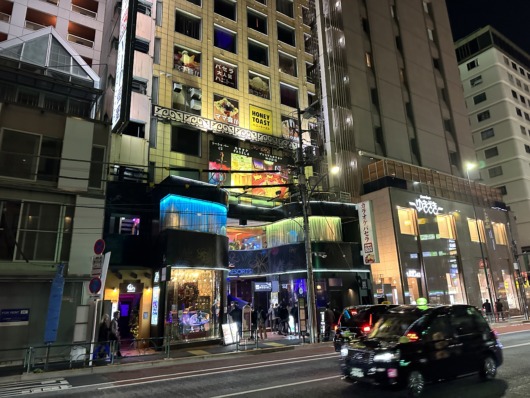 Roppongi, known to be an expat place for restaurants and bars and nightlife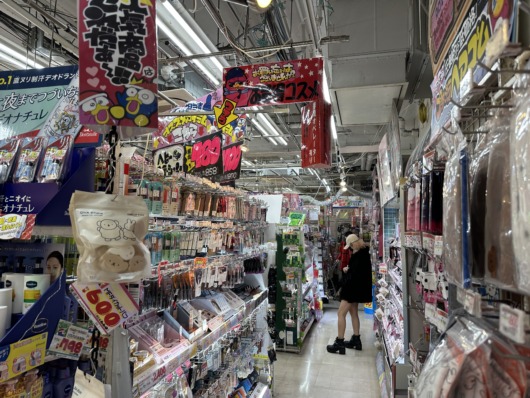 We went to Don Quijote (known as Don Don Donki) for some shopping in Roppongi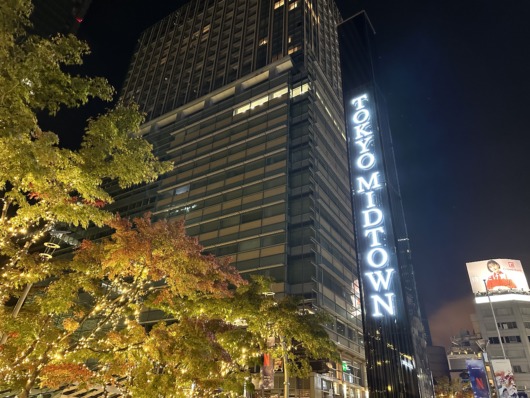 Tokyo Midtown
Nightlife
With Tokyo, there are many places to enjoy bars and nightclubs.  While we only went to one lounge bar to celebrate my friend's birthday, we also passed by a couple of interesting bars as well.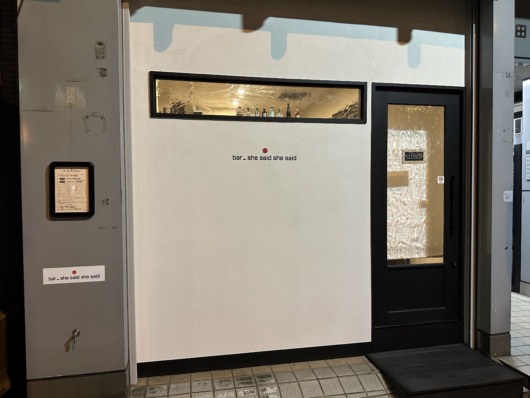 Bar she said she said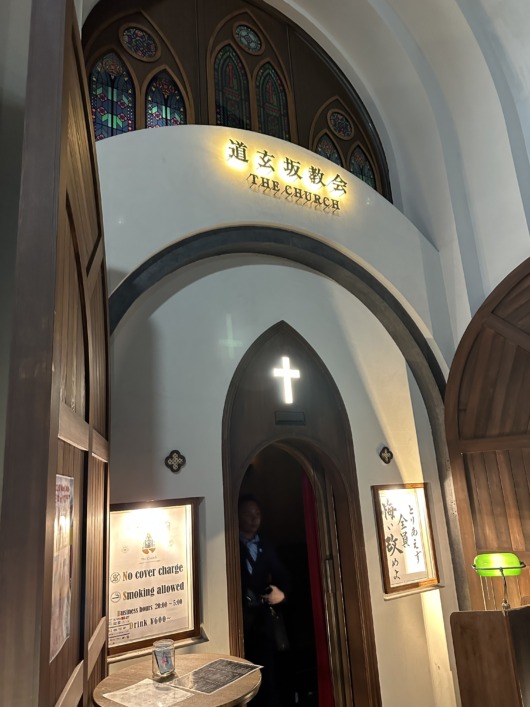 The Church in Shibuya, where they used an old church and turned it into a bar/lounge area.  Some people find it offensive, some people are okay with it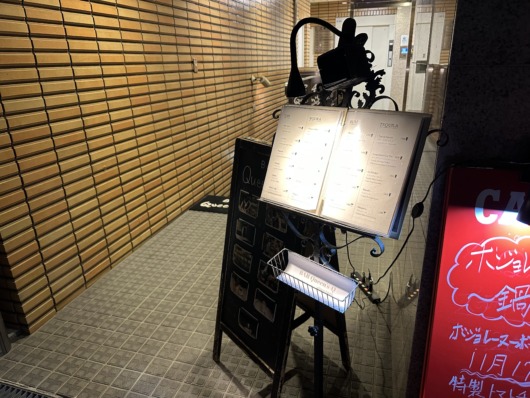 Bar Queen's Q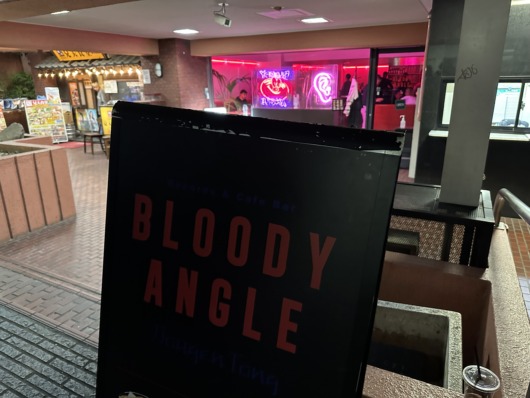 And the one we went to, BLOODY ANGLE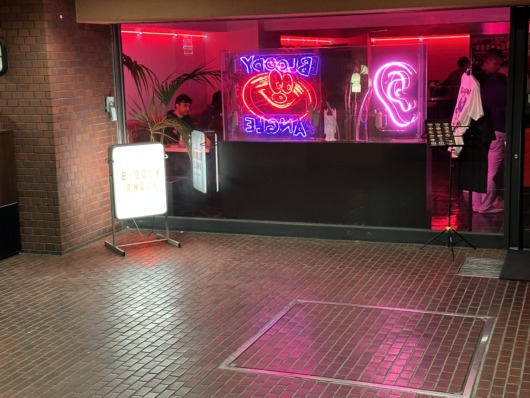 Don't worry, nothing bloody actually happened that night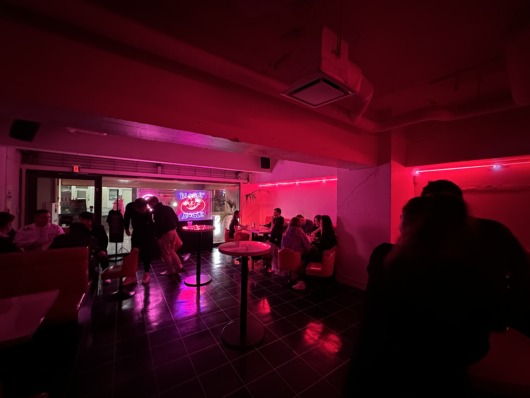 teamLab Planets TOKYO (website)
[SPOILERS]
[SPOILERS]
[SPOILERS]
Now that I've warned you, be warned that I will have a few images to showcase what teamlab is!  I try to minimize the number of images shown, but if you really want to be in it for the surprise, don't go further down! (or close your eyes to reach the bottom for the remaining itinerary we had).  By the way, I suggest sparing at least two hours, preferably three hours, at this place.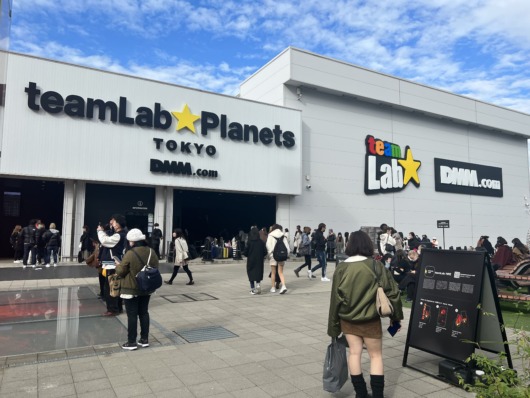 Located in Toyosu, 10 mins walk from Toyosu market.  I wanted to go Toyosu after teamlab, but Toyosu market was closed on Sundays, so don't go on Sundays if you want to kill two birds with one stone in the same area in one day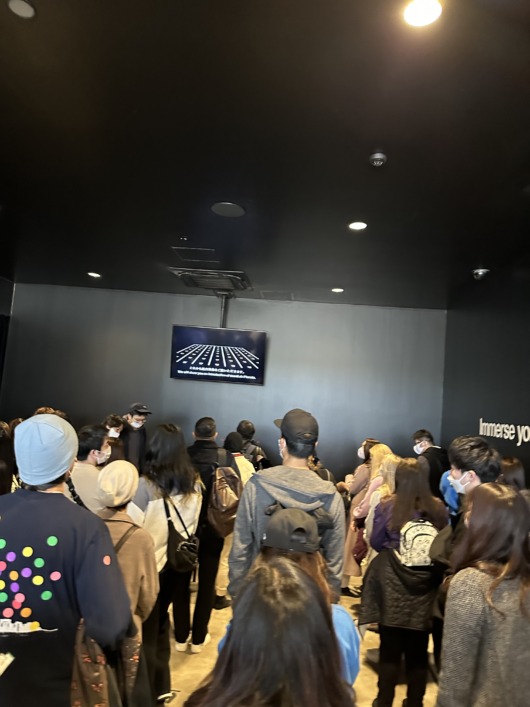 After you show your tickets, you will be instructed in what you have to do before going to your locker and depositing your items.  My word of advice is to find pants that you can roll up before coming here.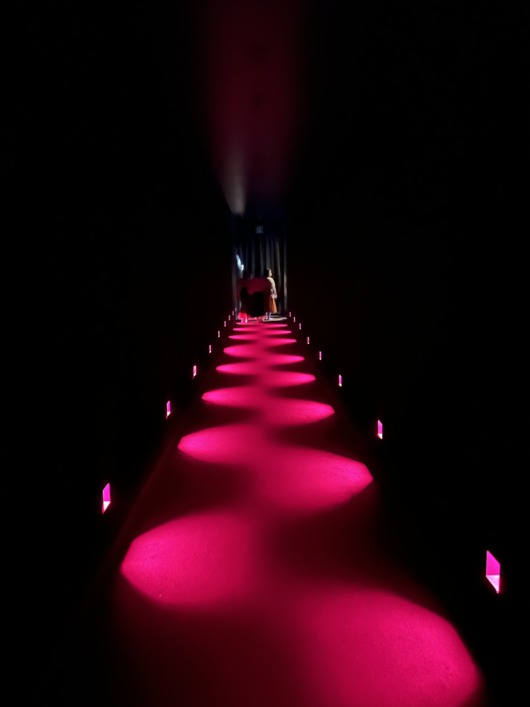 teamlab does an excellent job in teasing you before you are immersed into one of their many amazing art installations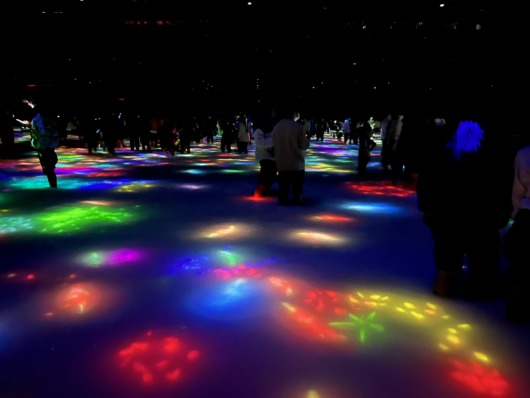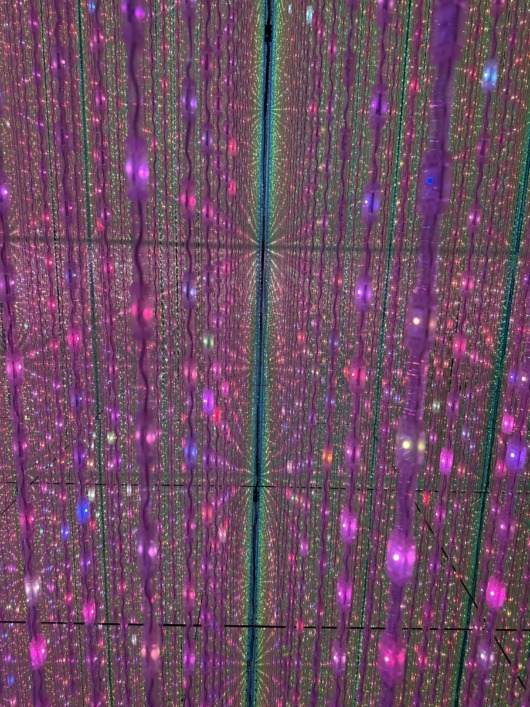 Apparently this was one of the best teamlab experiences in the whole world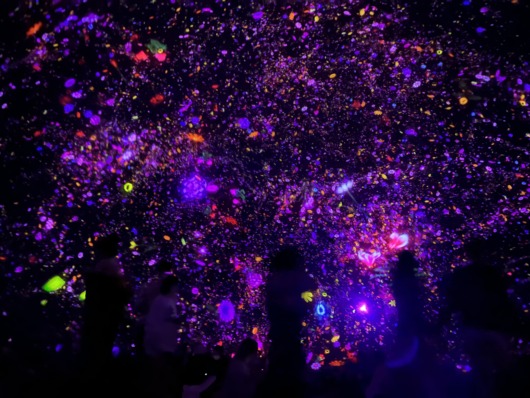 Which to be quite honest, I wouldn't be surprised.  We were so rushed and only had about a little more than an hour, but I could sit just in this room for hours marvelling at the visuals.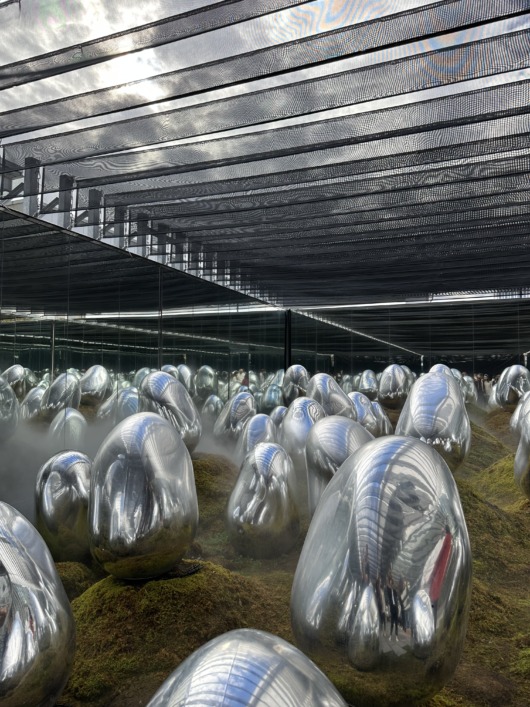 There were two areas, and we didn't have enough time for the second area so we only saw this room unfortunately.  But I will definitely want to come back for inspiration!
Rest of the Itinerary We Didn't Do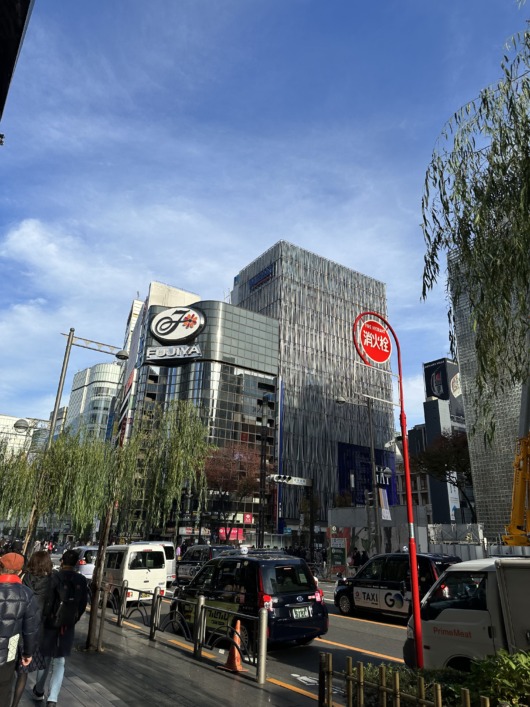 Fujiya Building, Sukiyabashi Crossing
Meiji Jingu (明治神宮)

Aoyama

青山

Chiba

千葉

Mori Art Museum 森美術館

Jingu Gaien Ginkgo Avenue 明治神宮外苑のイチョウ並木
TOKYO I'LL BE BACK FOR YOU!
Before I wrap this up, I do want to say a couple more things.  One, I like that Japan does not force people to wear masks.  The majority of Japanese still wear masks even though it's not legally required, because they themselves pride themselves in hygiene and cleanliness, and the social norm dictates that you should be wearing masks.  Governments often forget that societal norms can help influence what the public should be doing.  In Hong Kong, everything has turned to you have to do this or you will be punished; such mentality and thinking is just too forceful and not elegant.  There are other pressures besides putting someone in jail that can influence how people behave.
Also, this trip was very very rushed.  If we had 1.5 – 2x the amount of time for everything, the time in Tokyo / Yokohama / Hakone and Fujikawaguchiko, the pacing would be much better.  Travelling this time was even more hectic than working a full time job, waking up really early, and getting to bed really late.
We were so rushed we almost missed our flight; we arrived at the airport 30 mins before departure time.  We didn't try a good udon and didn't had the opportunity to try soba.  We didn't get enough sleep.  We didn't have enough time to visit everything we wrote down in our itinerary.  We didn't have enough time to shop.  We didn't have time to finish teamLab.  We didn't get to go Golden Gai or skewers street.
So yeah, the point is, there's just sooo much to do in Japan you will never have enough time for everything.