Prior to my Tokyo / Hakone / Fujikawaguchiko trip, I did a lot of research finding a variety of different Japanese foods to eat – sushi, ramen, unagi, BBQ beef, soba, udon, Kaiseki, pancakes, seafood donburi, and tempura.  And trust me, even after 9 days, we felt that we were not able to eat all the Japanese meals we wanted, because there just simply wasn't enough time to do and eat everything!  We ended up not eating one of the soba noodles I researched, missed a udon shop we wanted to try because they ran out of udon noodles, and sometimes just didn't feel hungry enough.
For booking restaurants in Japan, you will probably need to use the websites https://tabelog.com/en/ and https://omakase.in/.  With the huge influx of tourists going in to Japan these days, along with locals just dining outside in general, it is highly recommended that you book at least a month, preferably 3 months, prior to ensure you have a table booking, otherwise it can be difficult to book.  Also it is recommended to have someone who knows Japanese to help you book because with the websites, you will have to rely on Google translate sometimes and sometimes the translation may not be understandable, so you might end up booking a set menu when you actually could have just booked a table with a la carte instead (what happened to us with Yoroniku Ebisu).
This post will focus on restaurants we ate only in Tokyo, as I will do separate posts for Hakone and Fujikawaguchiko and talk about the trip itinerary including the restaurants for those.  It will talk about which ones were yummy and worth the price, and which ones that weren't.
[see this?  This is my verdict / comments]
Sushi Tokyo Ten Roppongi (website) [must eat! so worth and so yummy]
We were in Shibuya Sky and I kept thinking our Sushi Tokyo Ten was in Shibuya, since it had multiple branches.  But we checked the address and it was actually in Roppongi, and I had a difficult time calling them on the phone to tell them we are going to be 30 minutes late and to reserve our seatings.  They initially told me there were no seats, until I convinced them we already had a reservation.  Lost in translation moment.
Anyway, Sushi Tokyo Ten, the first meal we had this trip, ended up being one of my favourite meals during this trip.  And the price was mindblowingly low – about HKD 500 per person including a 300ml sake!!  Crazy.  The yen deflation really made everything so much cheaper.  With over 16 different types of sushi and other dishes, it was sooo worth it we decided to also eat Sushi Tokyo Ten again but in Yokohama.  Definitely one of the yummiest meals that was totally worth the price, used fresh fish with piquant flavours, amazing.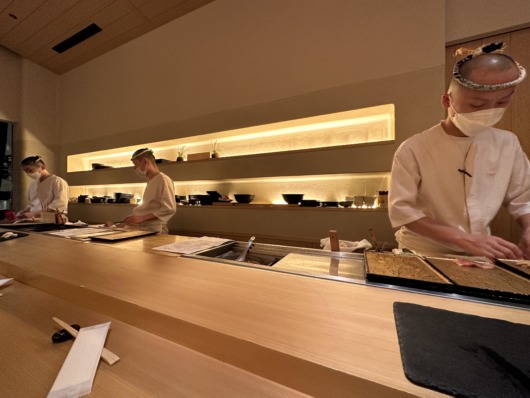 Three omakase chefs, but not too many tables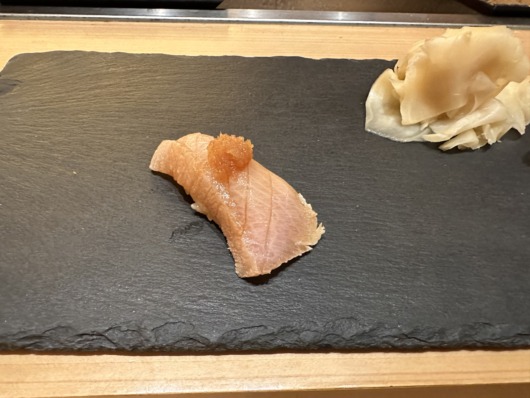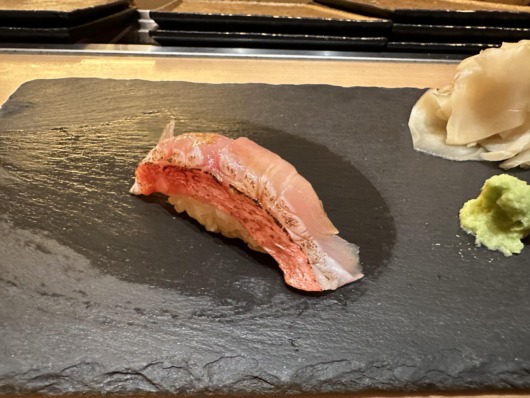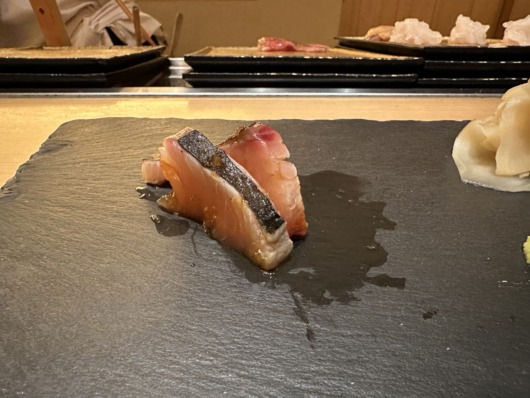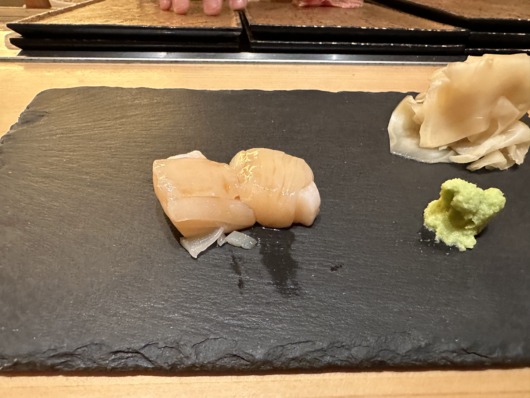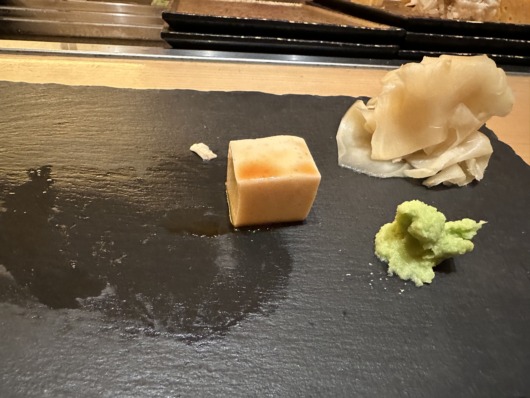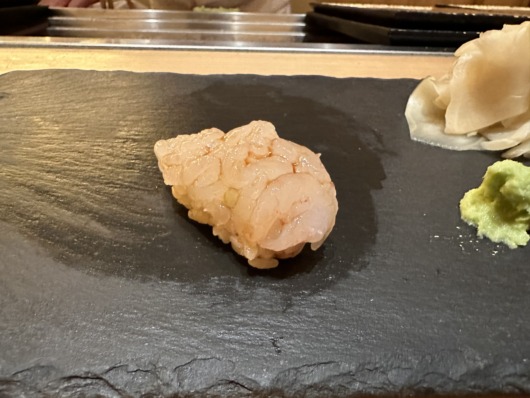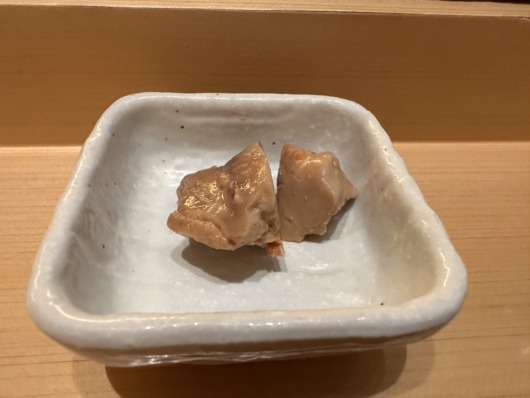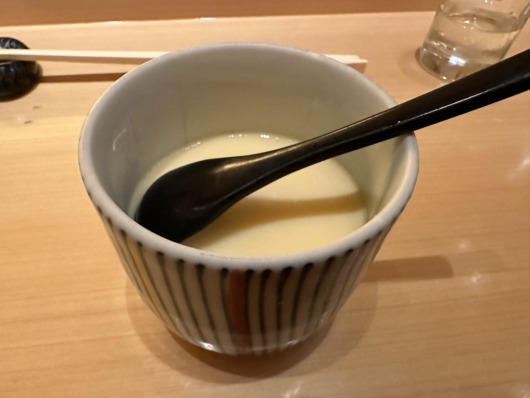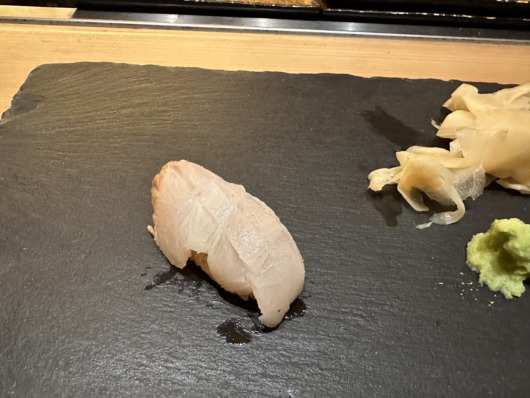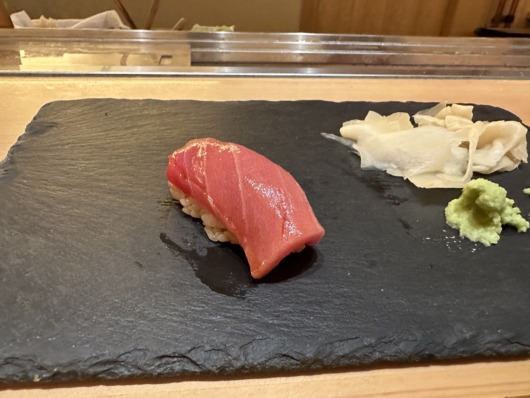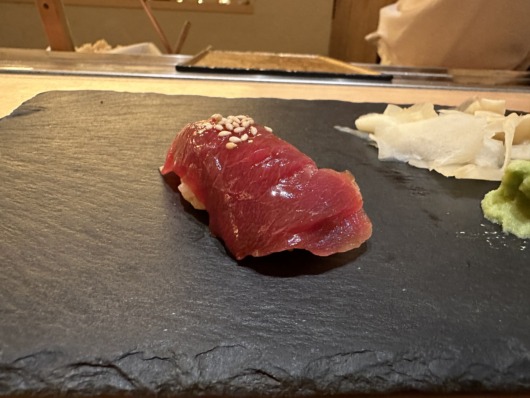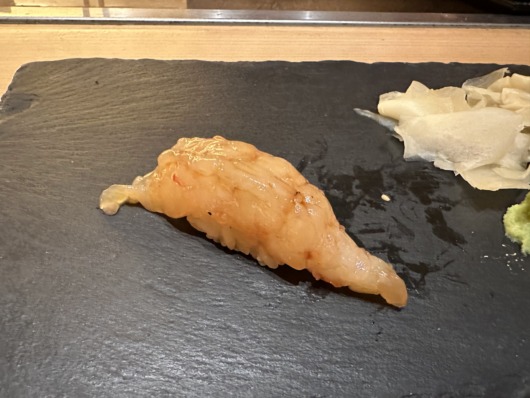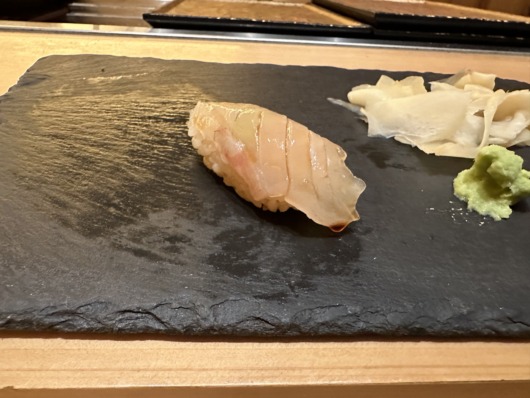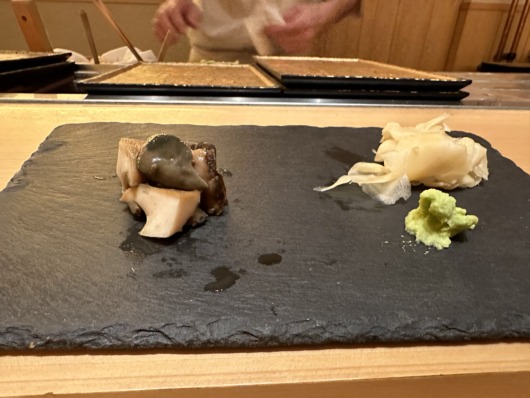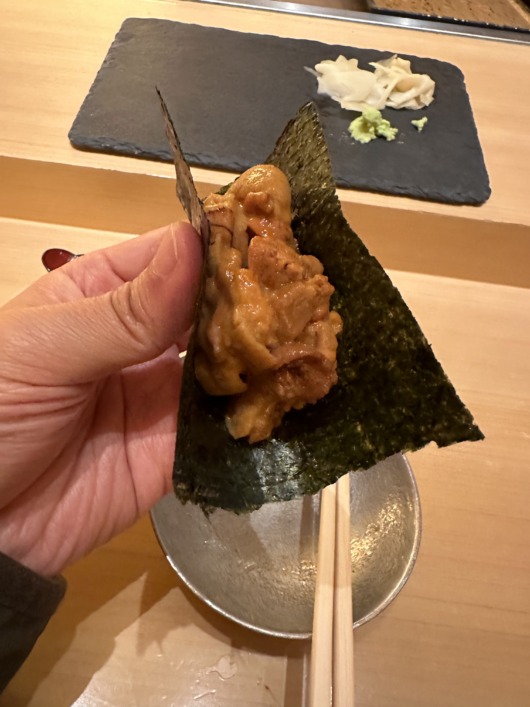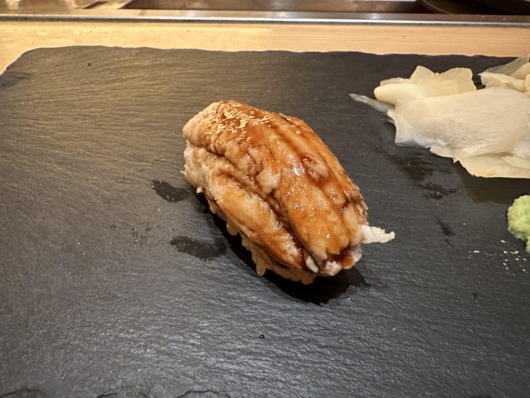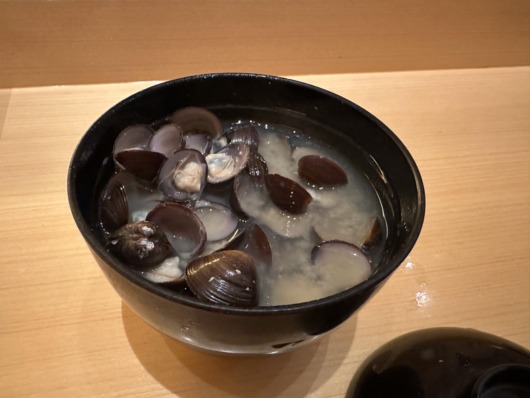 Mini clam soup.  Don't think you are meant to eat all the mini clams, just for flavours.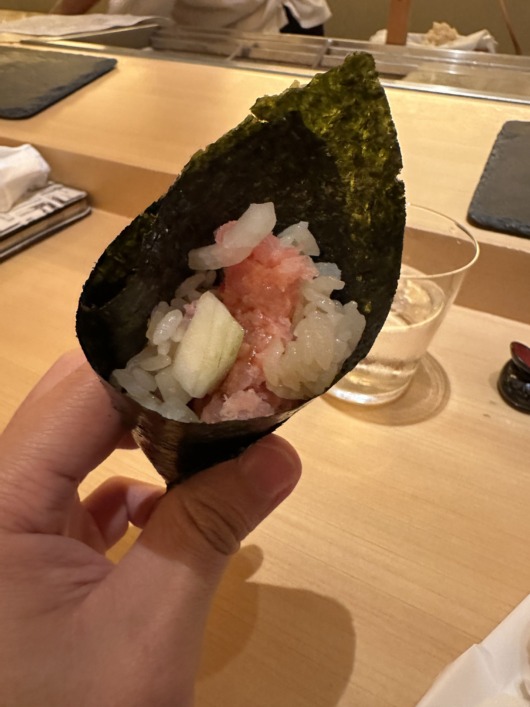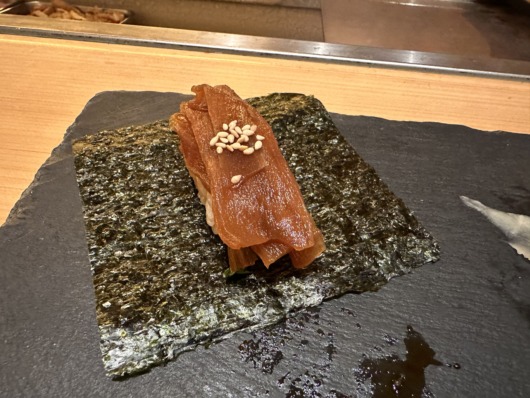 Bills, Omotesando (website) [go! fluffy pancakes are delish]
Came here for the fluffy pancakes as a pre-lunch, and it was totally worth it.  Very fluffy and delicious.  Short wait.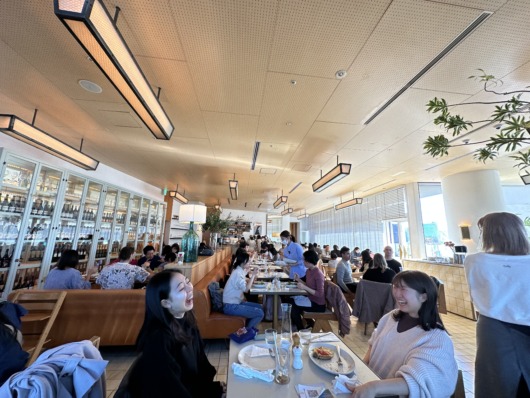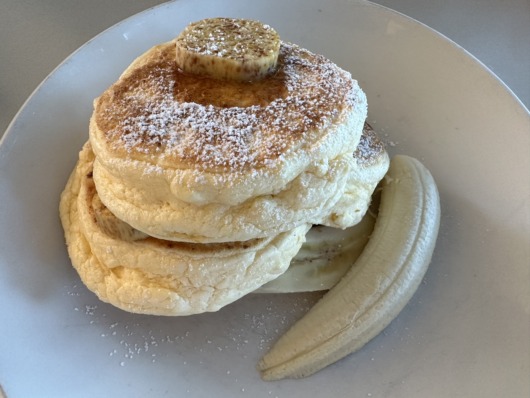 牛カツ京都勝牛 原宿明治通り店 (website) [recommend! better than HK]
Actually this store can be found in Hong Kong as well.  This wasn't our first choice as we wanted to eat at a soba noodle restaurant in Omotesando, but that restaurant just happened to be closed on the day we wanted to go (not its usual day off), so we were forced to eat somewhere else quick.  I didn't know this was part of Hong Kong, I just saw the beef katsu and thought it would be a quick meal and the line was actually moving, compared to many other places.
That said, I liked this branch more than the one in Hong Kong, yummier.  So even though they have a HK branch, it was so worth it.  Beef was tasty.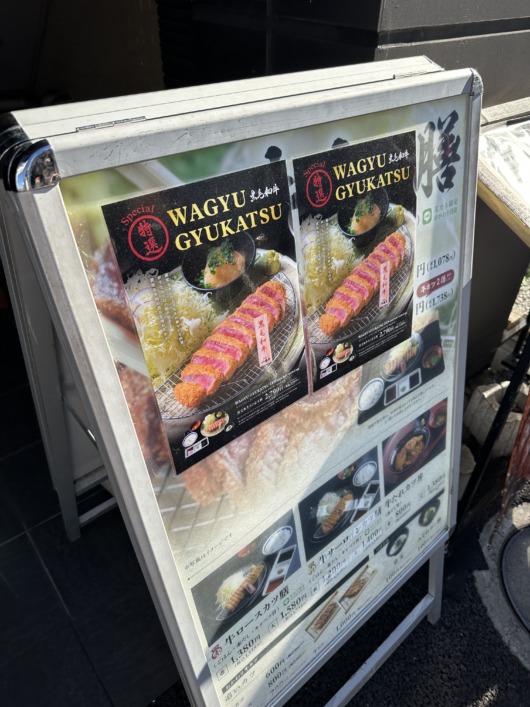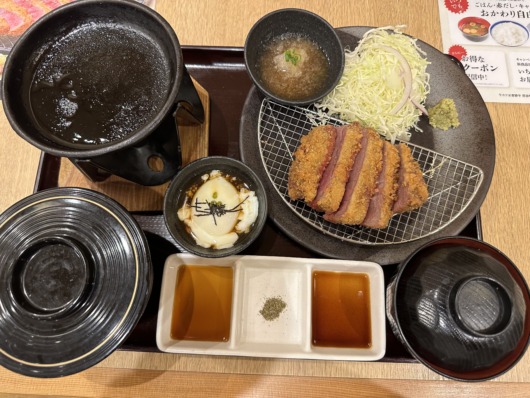 Coffee Wrights Omotesando (Instagram) [decent; up to you to go or not]
Our friend that was residing and working in Tokyo at the moment recommended us to go this popular café.  We waited for about 30 minutes before we were able to order.  This shop was famous for its coffee and doughnuts, since it's a Higuma Doughnuts x Coffee Wrights shop.  I think the doughnuts was good but not anything crazy good.  It's okay and worth the wait, but I feel that there would be other similarly good cafés in many other places.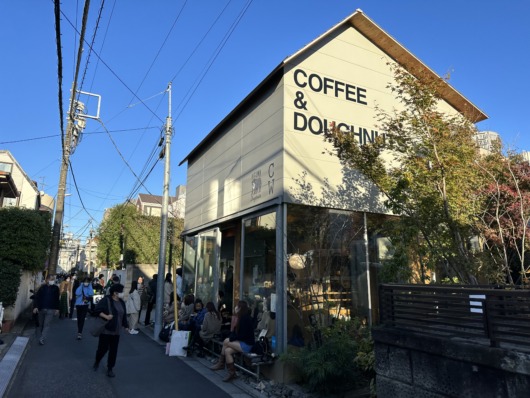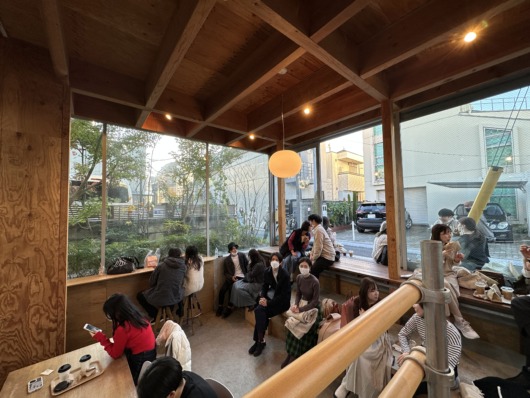 Yoroniku Ebisu (website) [NOT worth its price, feels like tourist trap]
OK, so this was one of those reservations that I was very stressed with.  Because when I booked on the reservation website, most of the dates we were in Tokyo were filled, and the ones available only had tables for 4, 5, and 6 and you had to pay deposits at first.  I thought the restaurant was just set menu, and it looks like I had to pay a deposit for 4 persons' set menu.  I wanted to book only for 2 persons but there was no such option, and I called their telephone number from website many many times, about 10 times, but was never able to reach a person, never.  So, I ended up having to explain to them during the meal time that it was just 2 person and not 4 persons.  They told me usually, there would be a cancellation fees for 2 persons, but they would let me slide this time, so they only charged us for 2 persons.
What was funny about this restaurant was that pretty much every single table, almost all of them were speaking a different language other than Japanese.  In fact, probably about 70% were speaking Cantonese (from Hong Kong), and the rest were probably from Korea or Taiwan.  Immediately that made me feel this place was a tourist trap.  It was a very expensive meal, I think one of the most expensive meals this trip, and overall while they did try to provide lots of different parts of beef for the dining experience, I just felt that the taste was just okay.  In conclusion, this was probably the least worth meal I had this trip, and it definitely felt like a tourist trap.  I do not recommend you to go, especially for set menus.  I think the locals probably choose a lot of better tasting and better value Beef BBQ places.  That said, they gave a lot, and I mean a lottt, of food.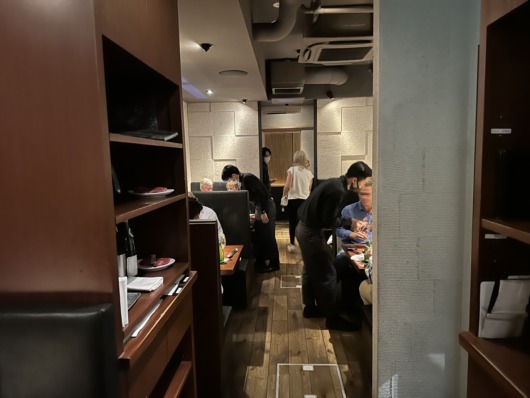 Restaurant Interior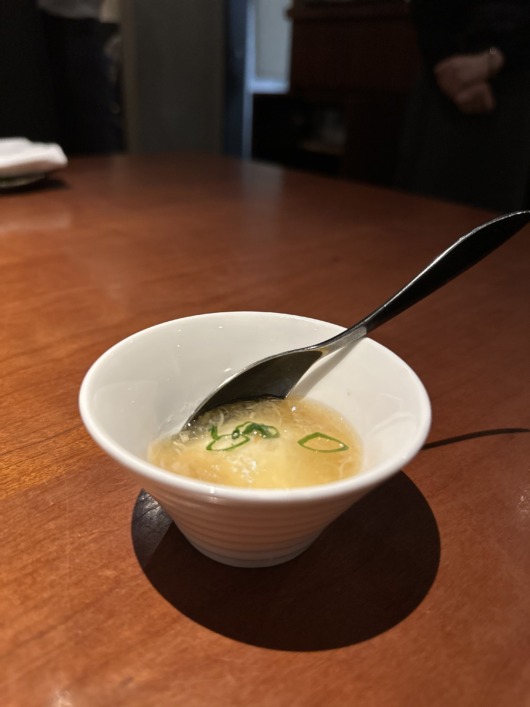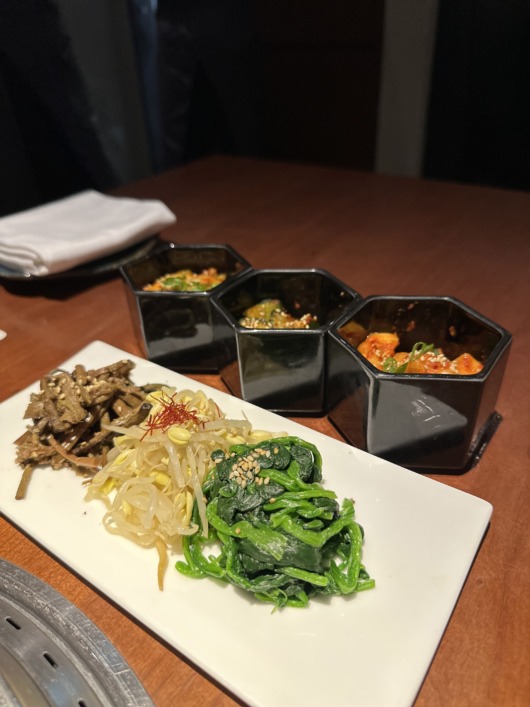 Like Korean appetizers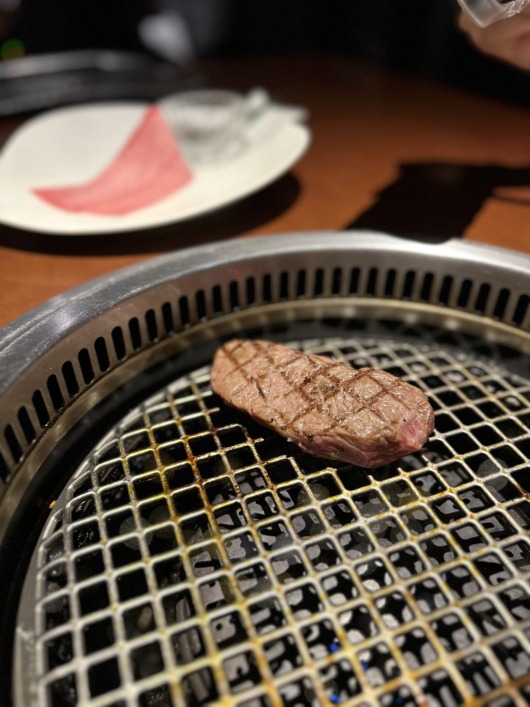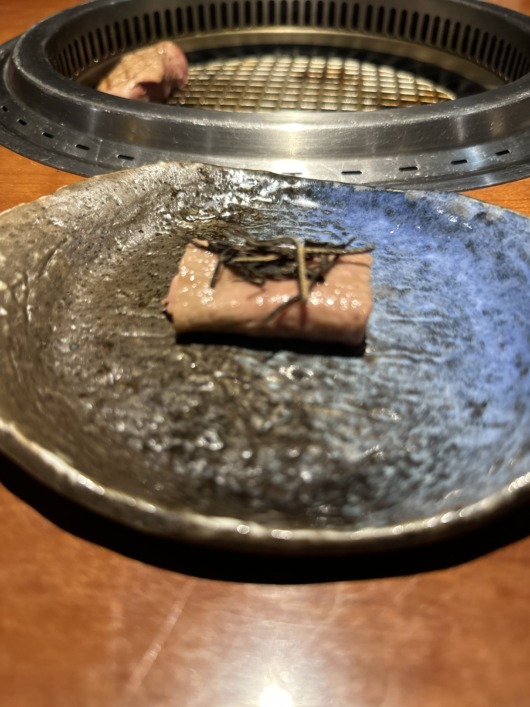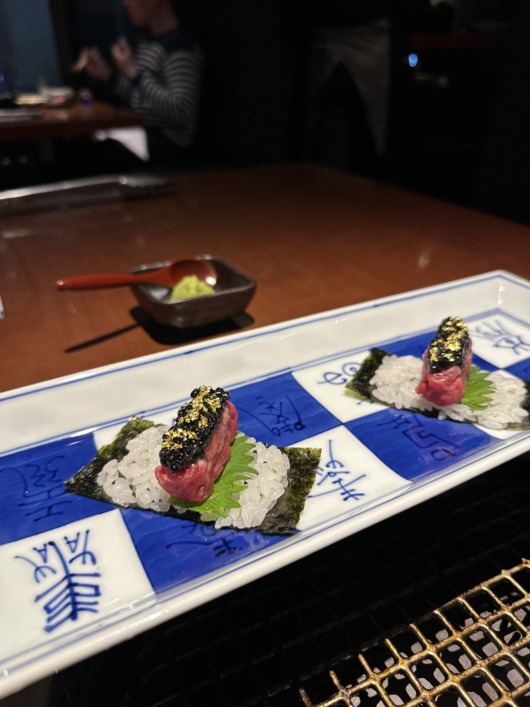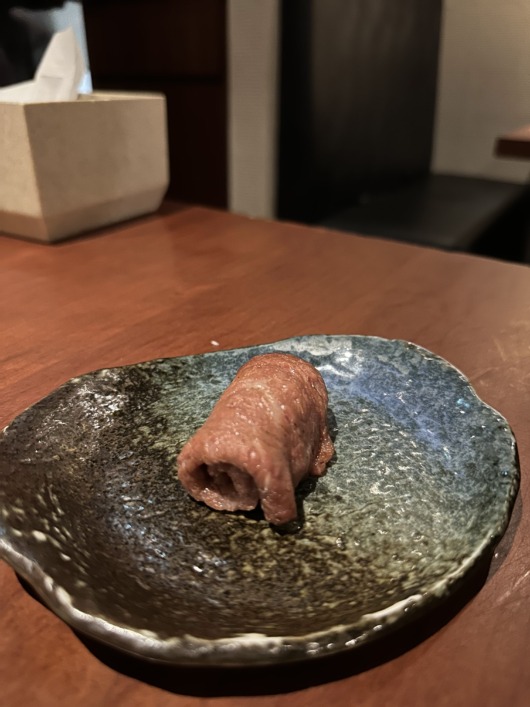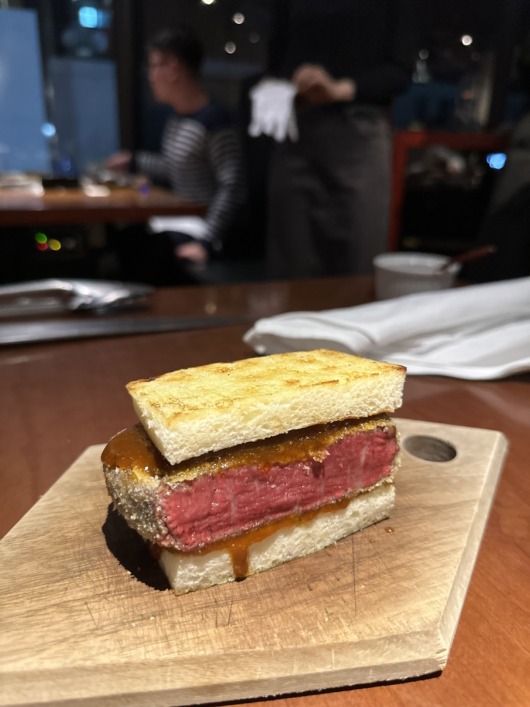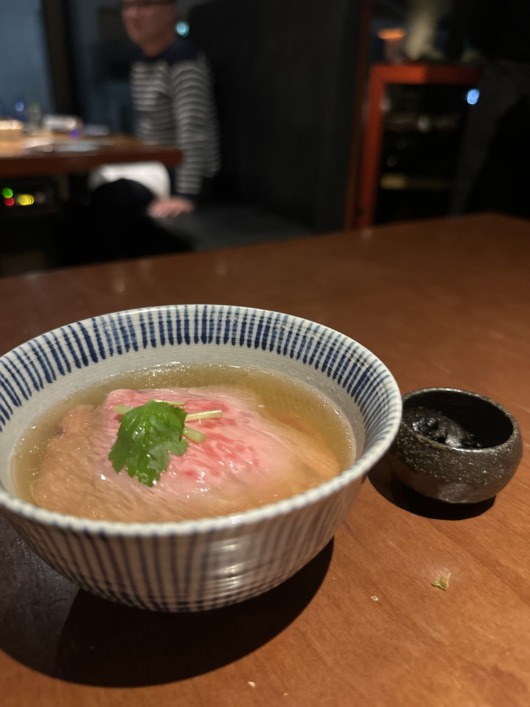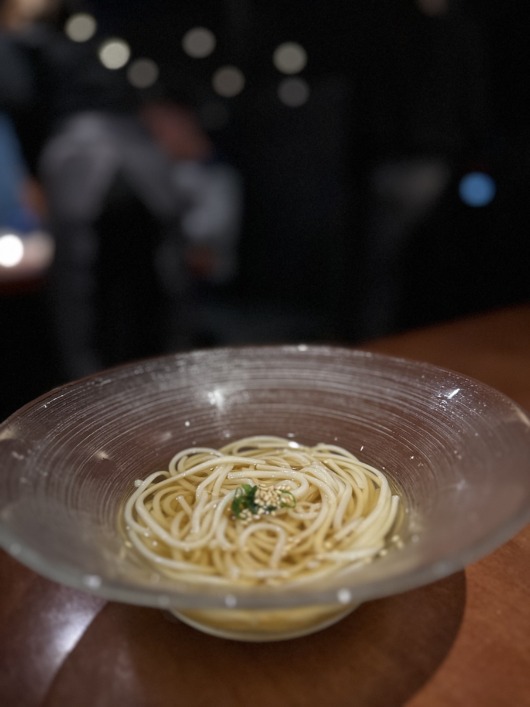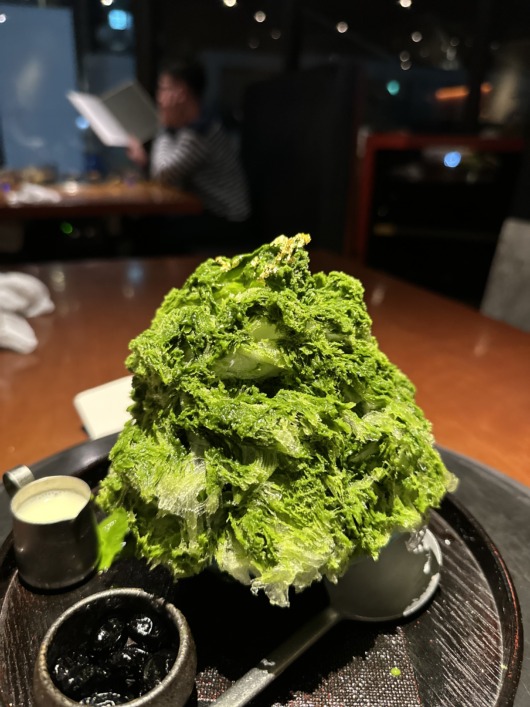 They gave not just one shaved ice (matcha)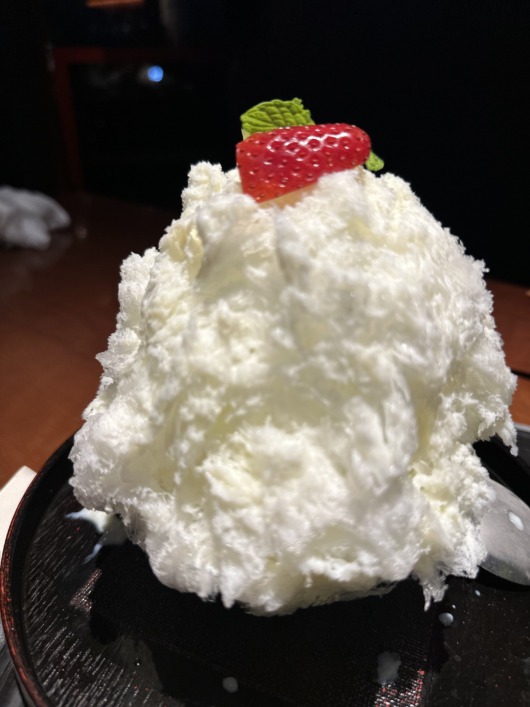 But they gave TWO huge shaved ice.  This one was milk flavor.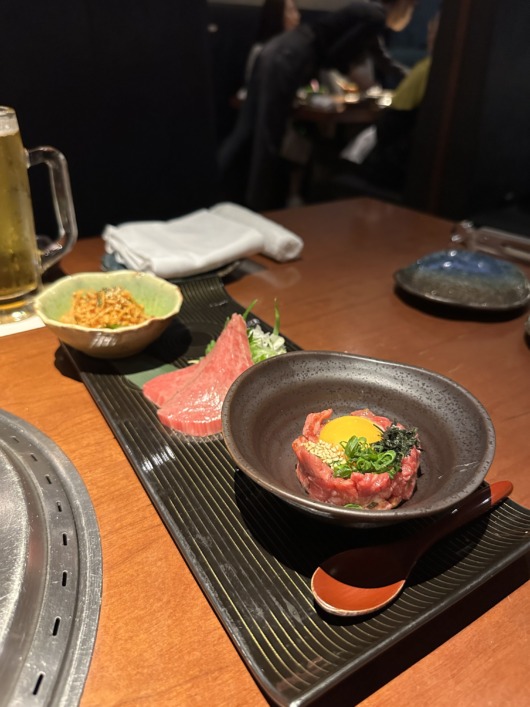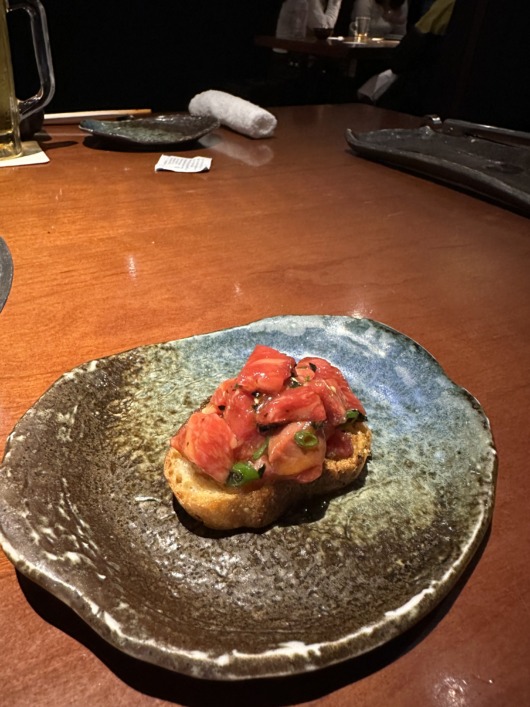 These were not placed in order by the way.  This raw diced beef dish was probably nearer to the beginning of the meal.  The raw dishes were at the beginning.
Ebisu Yokocho (Go-Tokyo) [no comment, didn't eat]
This was a mistake.  My friend told me there was a nearby Yokocho with many mini bars, similar to Golden Gai.  I thought Yokocho was the name of an area, but apparently it meant alleyway.  So when I searched Yokocho, I saw Ebisu Yokocho was next to Yoroniku Ebisu and decided to go there, and so we went.  But actually my friend was referring to Shibuya Yokocho, oops.
Don't matter, I liked visiting here, because this was close by Yoroniku Ebisu, with only local Japanese people eating here and enjoying themselves during the weekend.  I would definitely want to try dining here once.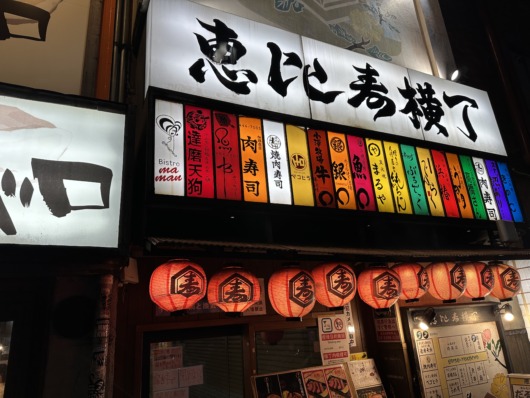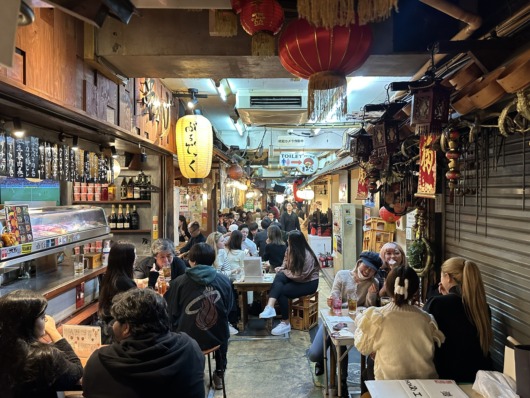 Unagi Tokitouうなぎ 時任 (website) [go if you like unagi!]
One of my researched restaurants to eat Unagi, very yummy.  I personally don't like eating eel anywhere else in the world except Nagoya.  Not even Tokyo, but Nagoya, because I hate eating the little bones that you eat when you eat eel, but I'm very happy to say even this place did not have the little bones.  Delicate, flavor wasn't too heavy, and I loved the experience of watching the chef cook in front of us.  The chef @satoshitokito loved entertaining us and also taking photos with us.  Worth the price, and you need to book beforehand.  They don't have a lot of time slots for lunch since their lunch period ends at 2pm.
What's also interesting about this place was that the female waitress was kneeling on her knees when she was giving the receipt and giving change back to us, I found that very traditional and interesting.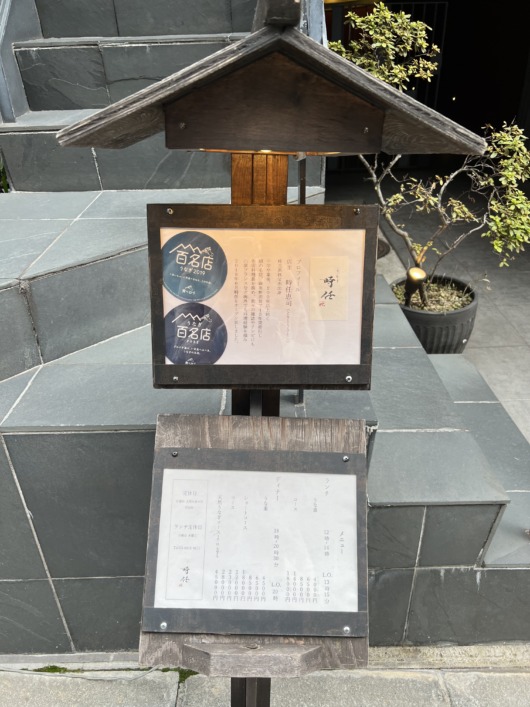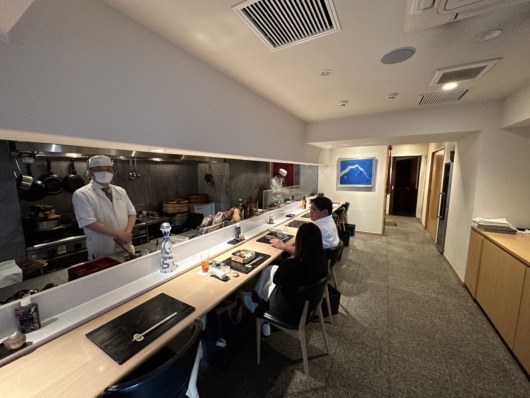 Interior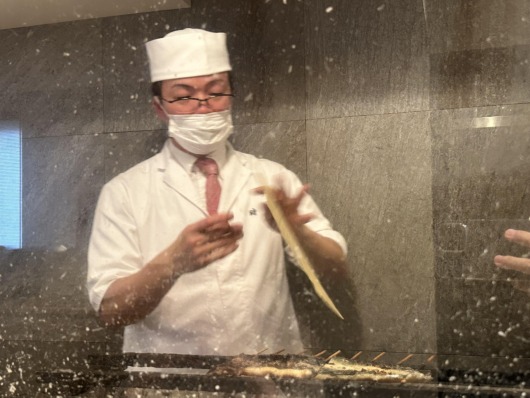 The chef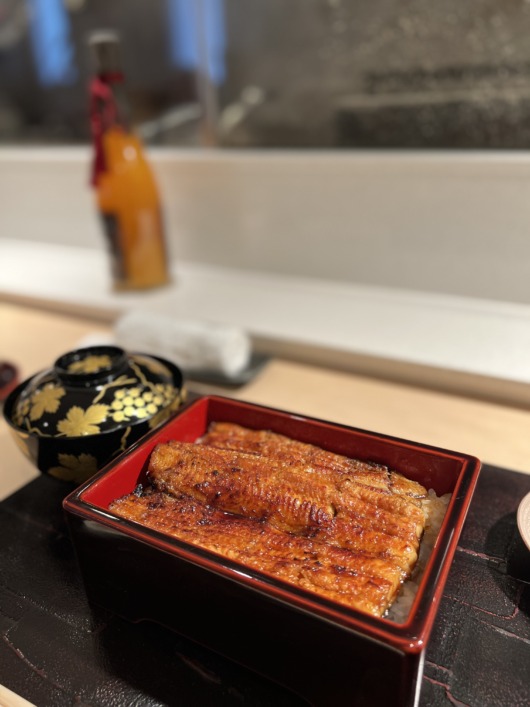 So beautiful!  Oishi!
Tsujihan 日本橋海鮮丼辻半 つじ半 (website) [must go!! worth the wait, very yummy]
Walk in only.  Forgot where I found this, but I definitely saw a video saying this was the #1 seafood restaurant in Japan – https://www.youtube.com/watch?v=mf2TVwhw3i4 so of course being the foodie I am, I had to go.
I was a bit worried since during the line up, we heard a lot of tourists talking again, mainly Cantonese of course, but also English, and Korean.  I was worried it'd be a tourist trap like Yoroniku Ebisu.  Luckily, it wasn't!  Very yummy and super worth the price.  Imagine getting double amounts of uni and salmon roe for HKD 200!  Prices ranged from HKD 70 to HKD 200 for one incredibly delicious bowl of donburi.  This also was one of my favourite meals the whole trip, and again super worth it.  We were incredibly lucky as well since we were second last in line before the shop manager decided to end the line, so we barely made the cut.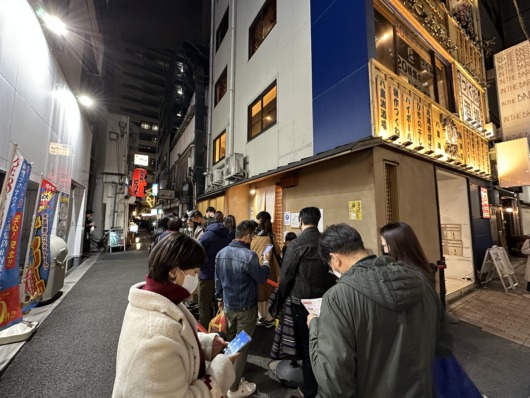 Line, we waited from 7:30pm to around 8:30pm, so about an hour.  I would definitely wait in line again.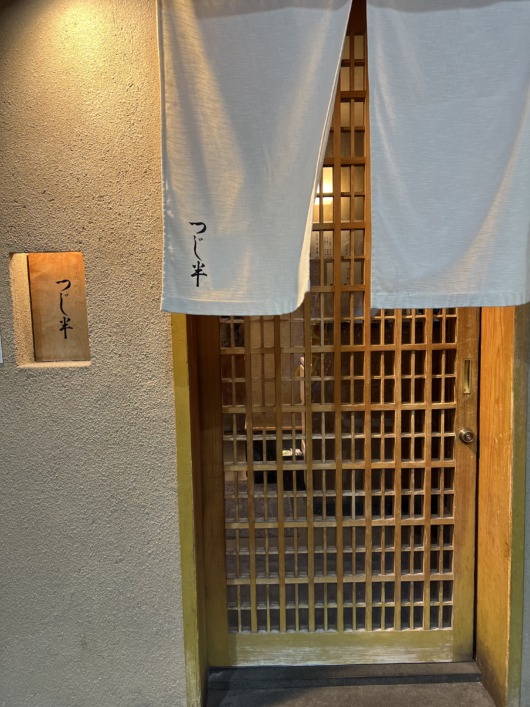 Entrance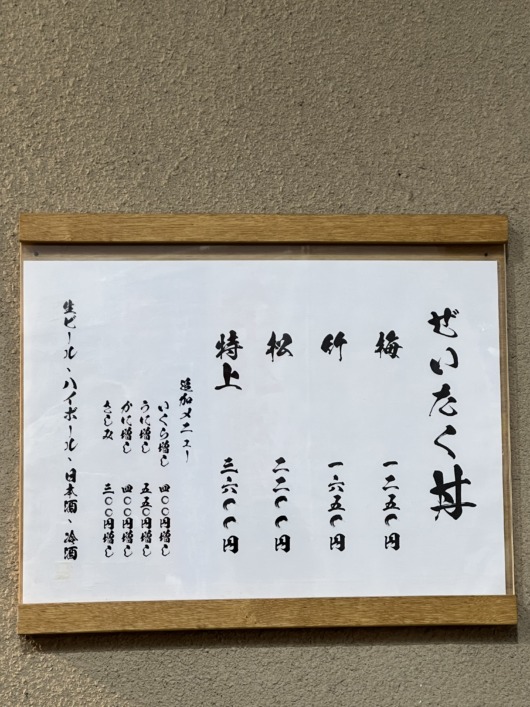 Japanese menu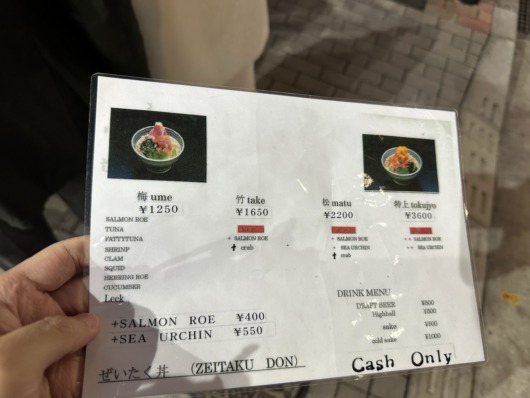 English menu.  Don't worry, the English and Japanese menus are the same pricing and same menu items.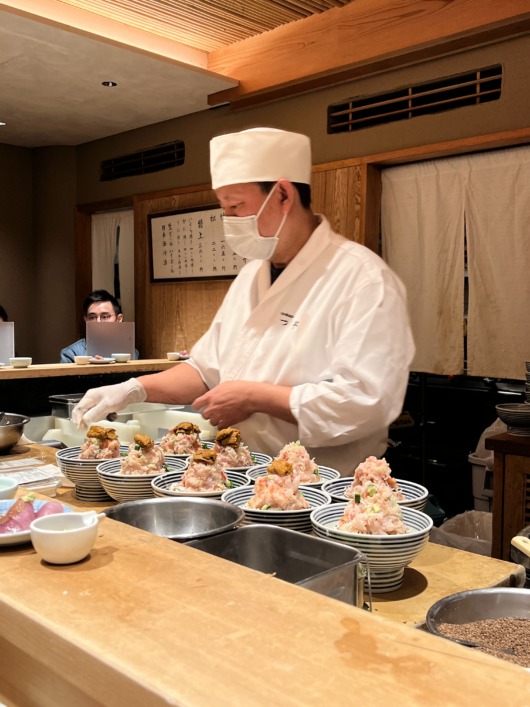 Preparing lots of bowls for the next few coming customers.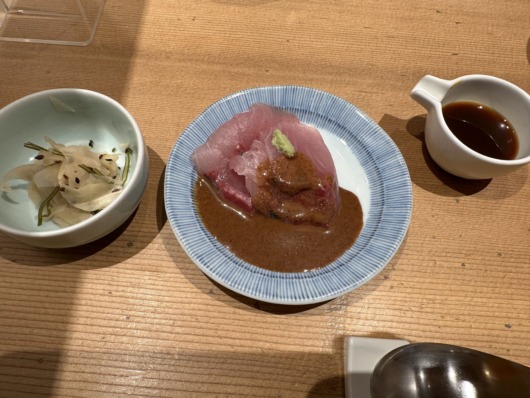 A few pieces of sashimi.  We made the mistake of finishing all the sashimi pieces, when actually you should leave 2 pieces to dip in the soup in the end.
The super amazing incredibly delicious seafood donburi.  I added an extra amount of uni in this bowl already.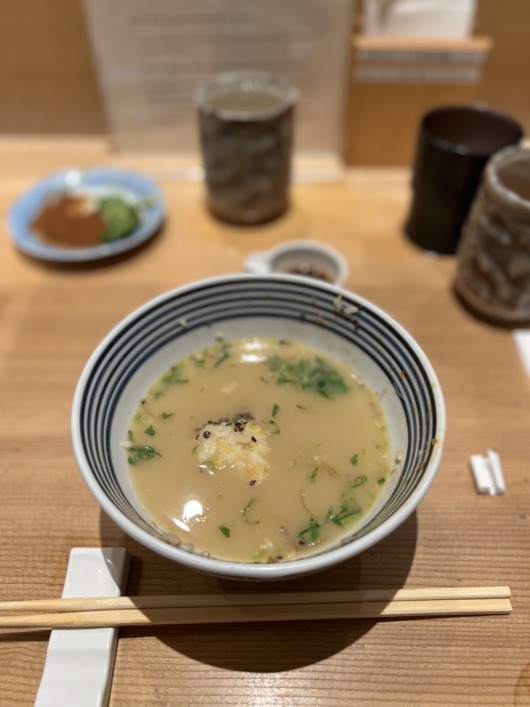 You can request to add the tea soup anytime.  I finished completely my donburi then asked for the tea soup.  They asked if I wanted more rice, and of course I said yes!  Again this step you should have saved one or two pieces of sashimi and eat with the soup.
HARBS(ハーブス)(website) [takeaway is good enough]
HARBS is probably as prominent as Eggs n Things in Tokyo.  HARBs is famous for their fruit cakes.  Usually their branches are found in the Lumine department stores.  When we went, we saw how long the line was, so we decided to get take away and ate at a nearby park instead.  The line looked like it would take 1-2 hours before you can dine in, crazy how popular this place was.
I would say you have to visit here because it is definitely one of the more popular dessert chains in Japan, and girls love eating here.  I am always soso with fruit cakes, so while I appreciate it and felt that it was decent, I myself would not mind not eating it.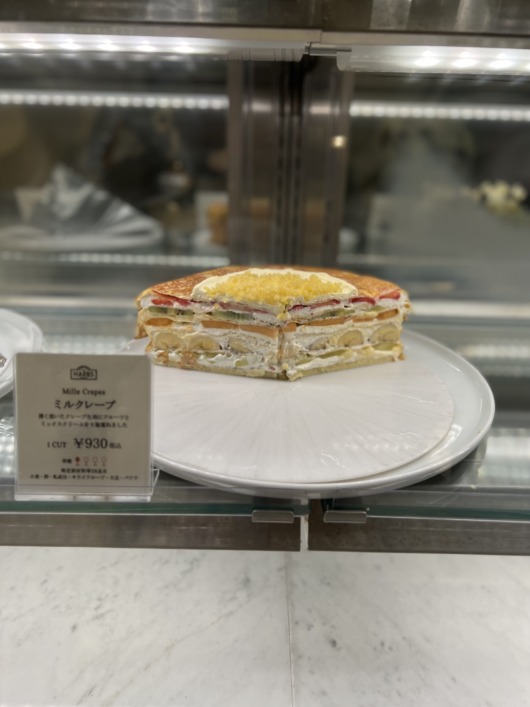 The most popular cake – Mille Crepes (they were generous with the pieces of fruits in the cake)
天一 TEN-ICHI (website) [great, but slightly overvalued; there are other tempura alternatives for cheaper]
Looking for a tempura restaurant, my first choice was Tempura Kondo 近藤, but that was already fully booked, so I managed to book a spot at Tenichi.  Just remember when you book a reservation spot in Ten-ichi, they have multiple branches so make sure you go to the right one.  I think what happened to me was when I went to the one in Ginza, they didn't have my name, and I definitely thought I booked it, but seems like they have another branch in Ginza but under the Peninsula Hotel.
Okay, so this too was also one of the most expensive meals we had throughout the trip (c'mon they have branches in Peninsula).  Was the tempura great?  Of course.  Very light and delicate.  Worth the price though?  Mmm.  I'd say it was a bit too pricey for what it's worth, and I think there probably are similarly Japanese style tempura that would probably be more value worth, but I wouldn't say I was disappointed.  If you have the money to spend and go, go!  Otherwise, I would suggest you can do a bit more research to find other tempura restaurants, one which I would also recommend at the bottom of this post.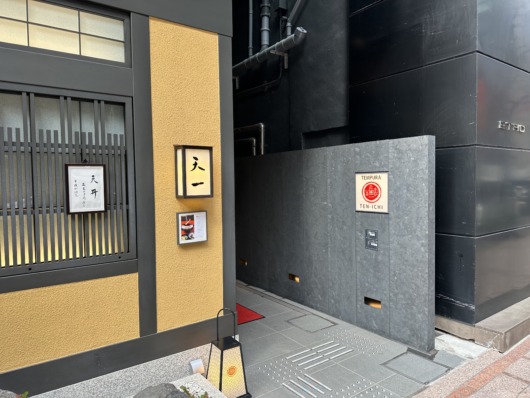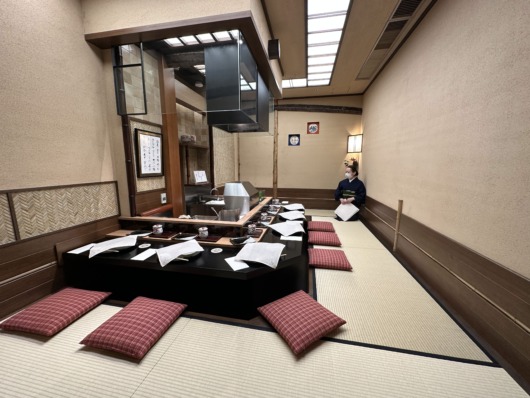 The waitresses were kneeling when asking us about the meals and serving us.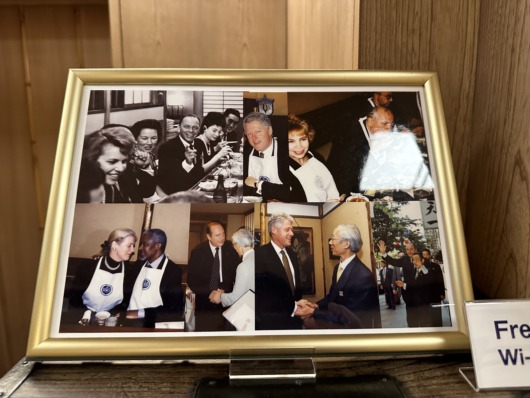 Bill Clinton and other politicians came, also Frank Sinatra came here too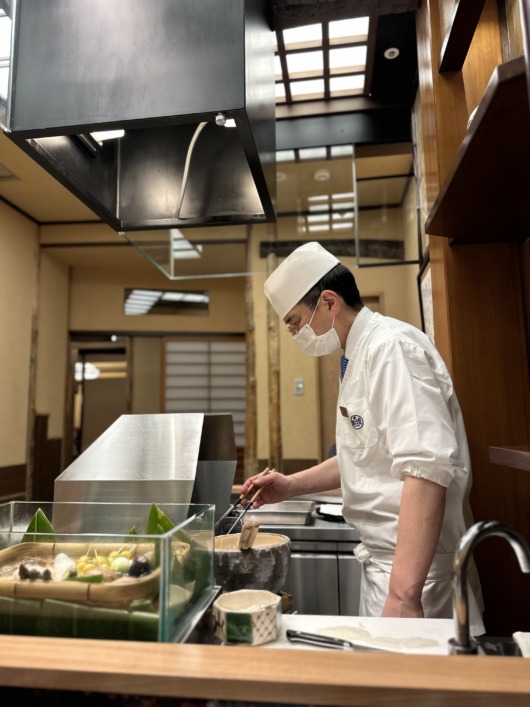 Our tempura chef cooking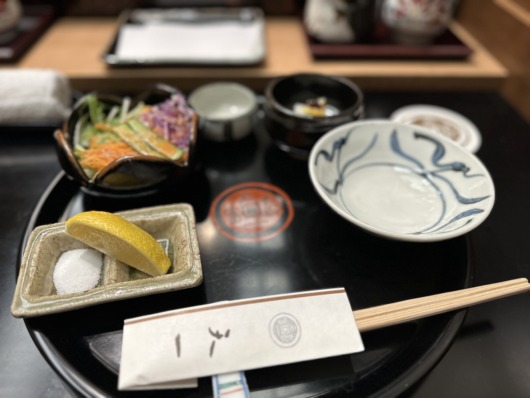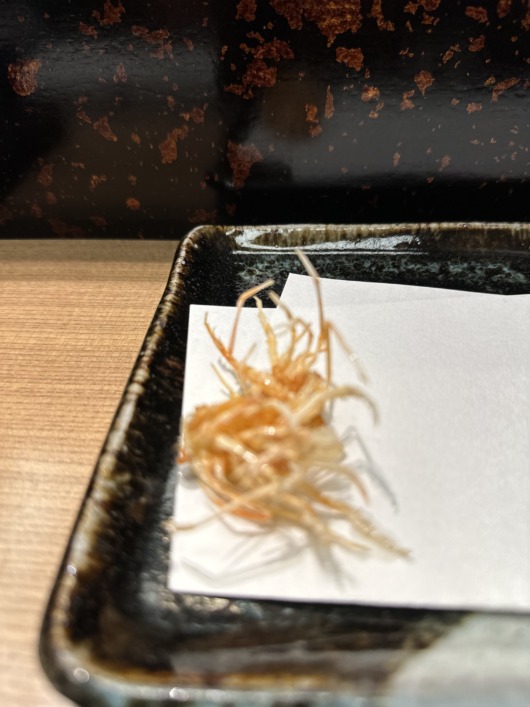 Shrimp head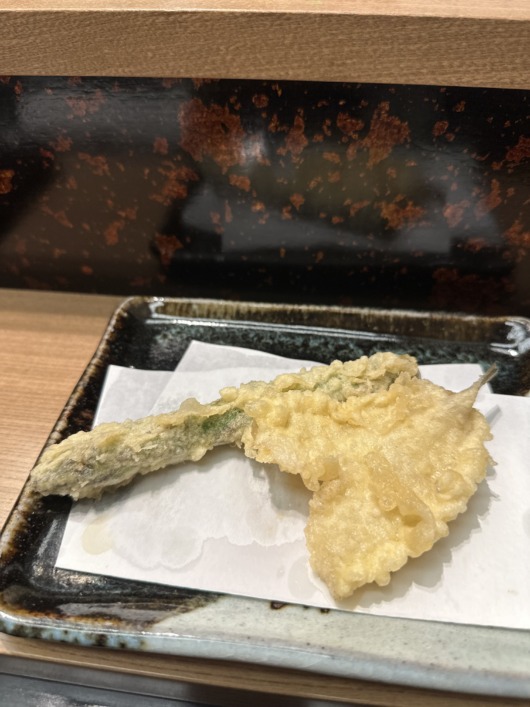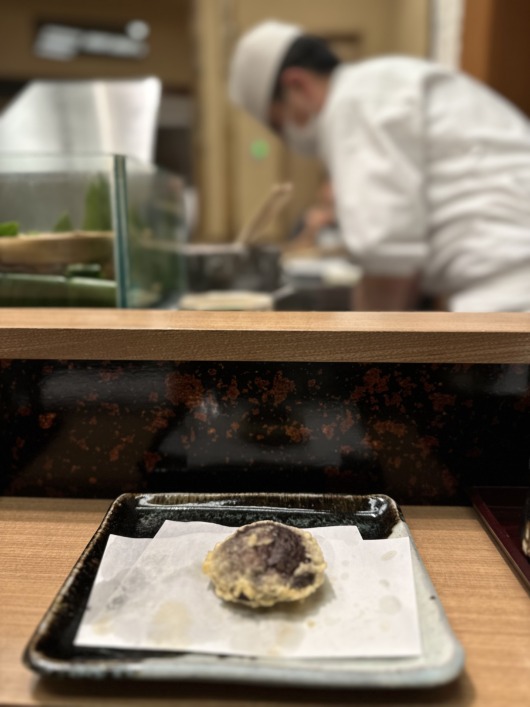 Mushroom, supa hot!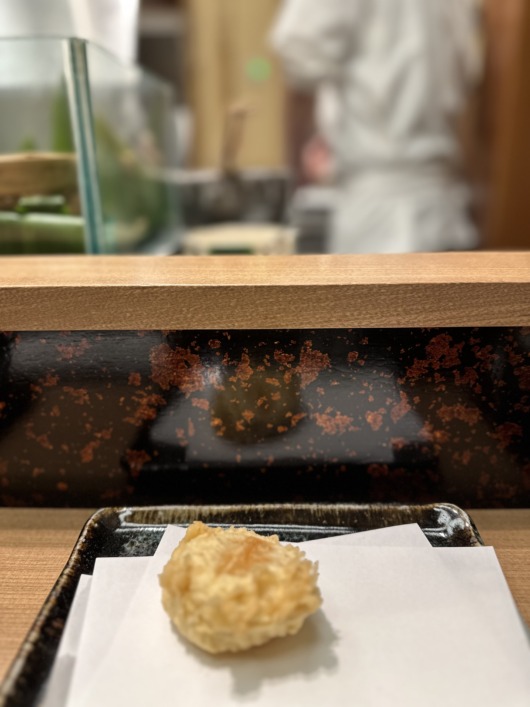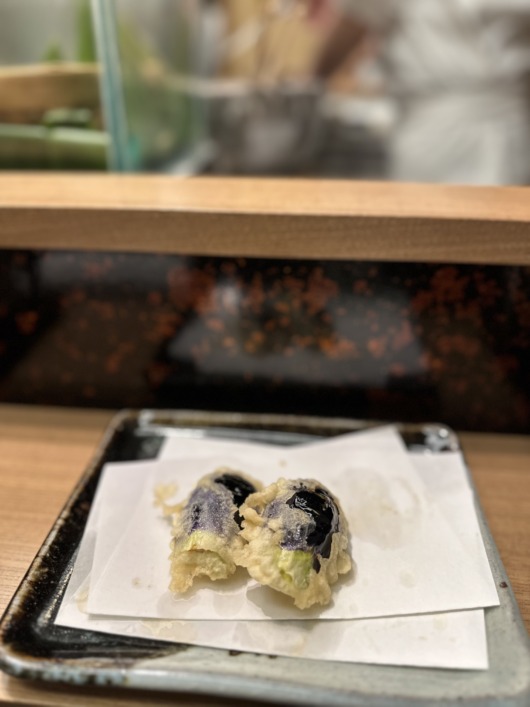 Eggplant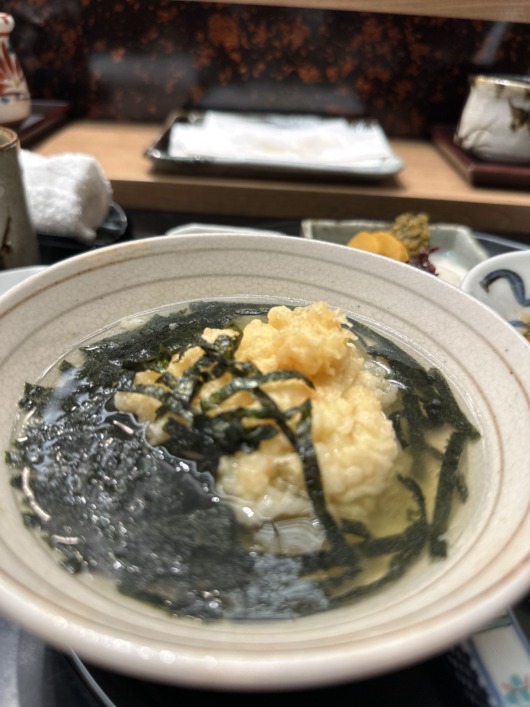 You can eat your Kakiage with tea soup or without
Starbucks Tokyo [don't go lol]
Why Starbucks?  Well just like McDonald's, they tend to have different coffee flavors in different countries.  In Japan, I drank a cup of Coffee & Cream latte, and also drank a cup of Butterscotch latte and Matcha latte.  The former was mediocre and just felt more buttery added to its classic coffee taste, but the matcha latte was terrible – bland and watery.  So many places to go to other than Starbucks in Tokyo, just don't go.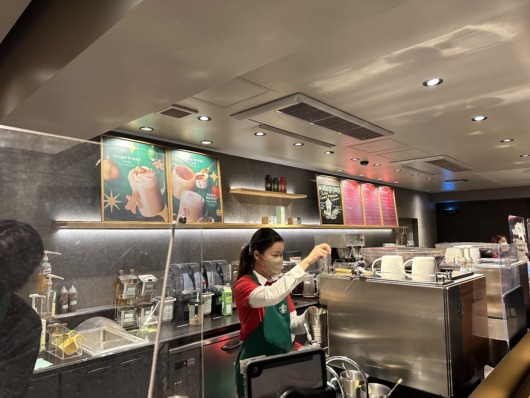 Omoide Yokocho Shinjuku [go! great place to eat like locals]
I already talked about this alleyway place that's popular to indulge in night time of drinking and eating skewers in a previous blog, Tokyo is like a Bento Box.  You can check that blog post out since we didn't eat in this alleyway this time, but last few times I ate here, I always loved it.  Very local, very street authentic, very casual, and very cheap.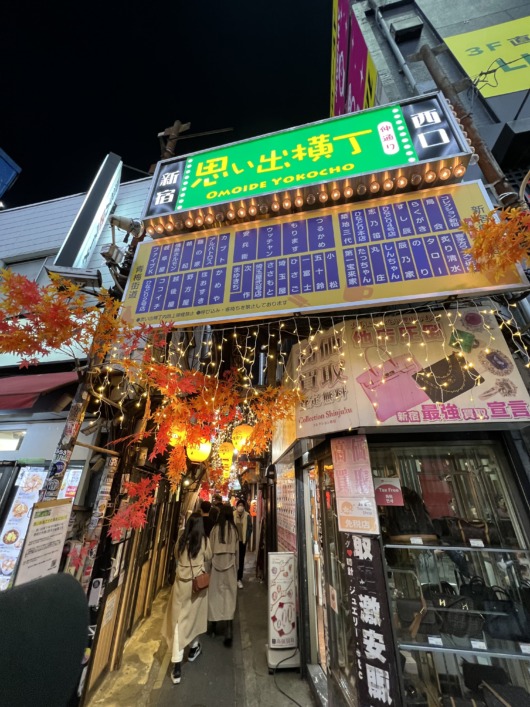 Ramen Hayashida – Shinjukuらぁ麺 はやし田 (website) [recommend!]
As I am furiously typing this, I realised how many places we've eaten, and this was just in Tokyo!
Next spot is Ramen Hayashida, a recommended ramen place that I wanted to eat upon our first day arriving at Tokyo.  But I was a little too ambitious with our itinerary, and by the time we checked into our hotel and everything, it was already 4-5pm ish, and we already had to go to Shibuya Sky so we did not have enough time to eat our "afternoon snack" here.
OK, so again this place was filled with tourists and locals.  When lining up, be sure to have the full party, otherwise the chef there will tell you don't line up until the whole party was there (trust me I had this experience).
Once you line up, he will tell you to go in the store and pick the ramen and toppings you want from the vending machine, and after you get the ticket you line up again then give the ticket when it is your turn to enter the store.
Ramen was totally worth it, also very yummy and delicious, loved the chicken and ham, loved the soup broth, definitely well worth going.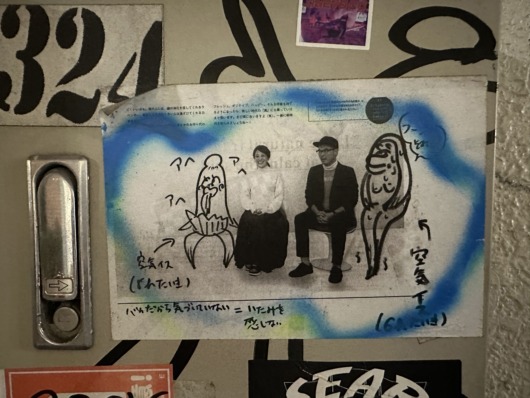 Artwork outside while waiting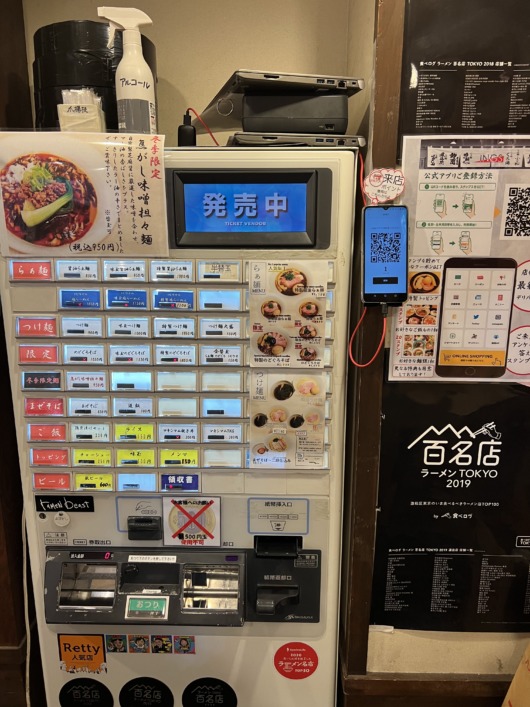 Vending machine, a lot of ramen places will be like this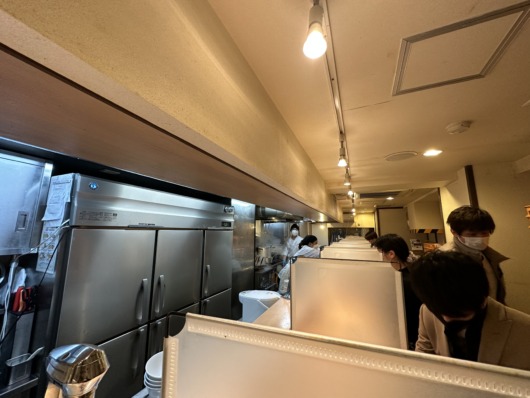 The décor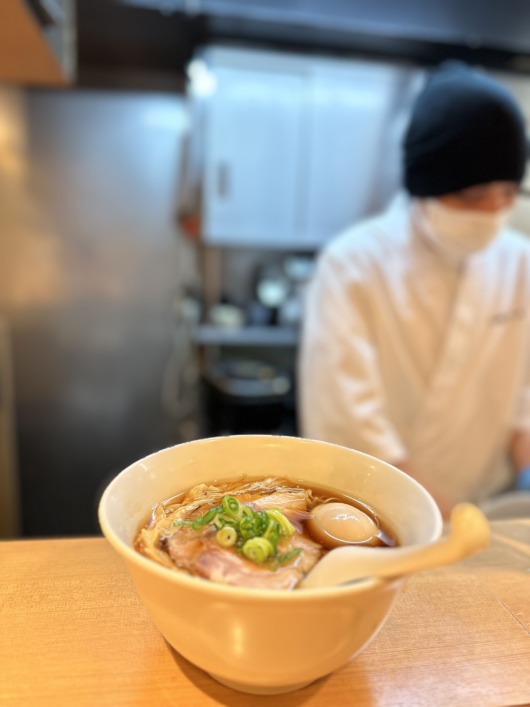 Super delicious, egg was perfect!  Orangey yellow yolk that was not overly boiled.
Tsurutontan Shinjuku (Japan Restaurant) [don't go!!]
We wanted to go to Udon Shin for Udon, but by the time we arrived at Udon Shin, the chef told us they ran out of noodles.  Desperate to try Udon on our last night in Tokyo, we asked the chef for some recommendations.  Initially, he wasn't able to give us any, until after about 5 mins of standing there searching on Google Maps, he recommended us Tsurutontan.
But while the udon noodle itself was thick and long, after trying this place, this was a big meh.  The bowl appears to be large, but its appearance is only deceiving.  The most interesting aspect of this place was probably its location, where it was located at the red light district with lots of drunk young guys and young girls asking customers to get in.
If you're looking for udon, don't go here, it's just meh.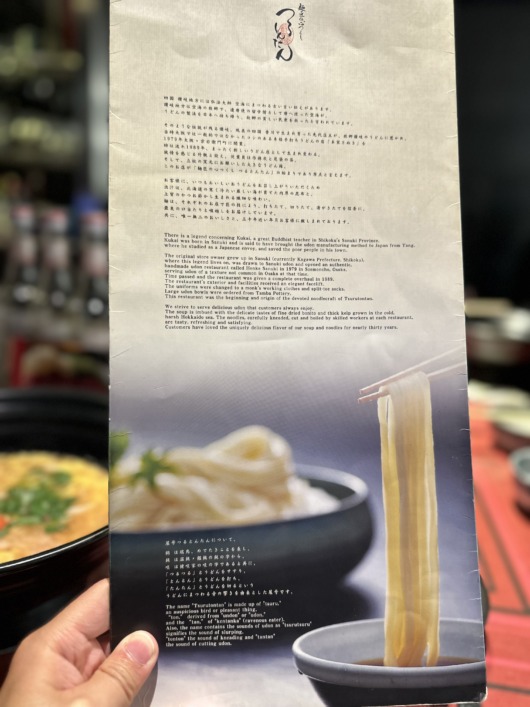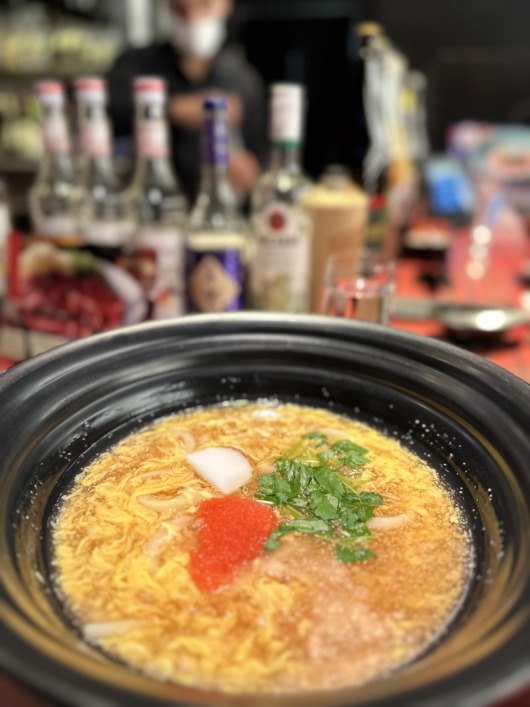 Sushi Tomi [good, but can find alternatives if possible]
Can't find any website for this place, but it's located in the Tsukiji market area.  My first choice was actually to go to this place called Omakase, but because it was full, we went to its neighboring restaurant, Sushi Tomi.  While reviews suggest it appears to be decently rated, it wasn't as well rated as Omakase, and the quality of the sushi showed as such.  That's not to say it was disappointing, in fact the sushi was pretty good, but I had better sushi at Tsukiji market and can expect better sushi elsewhere in Tokyo; like Sushi Tokyo Ten.
But if you're like us and all the other restaurants are full or closed around the area, Sushi Tomi is also a decent choice.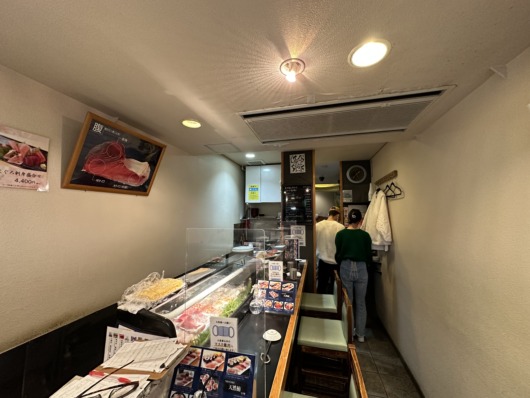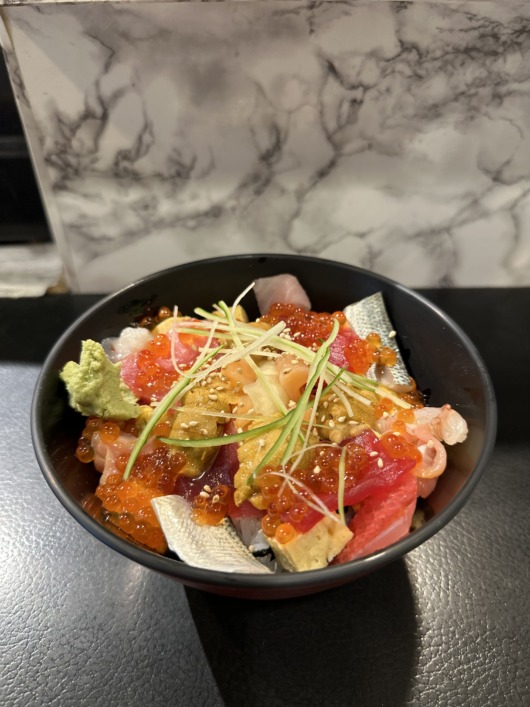 My seafood bowl
Tsukiji Market
The famous Tsukiji Market that was the largest wholesale fish and seafood market in the world (wholesale operations relocated to Toyosu Market).  But around it are ton of small sushi restaurants and other seafood places and snacks.  Had some quick bites before retrieving our baggages from our hotel.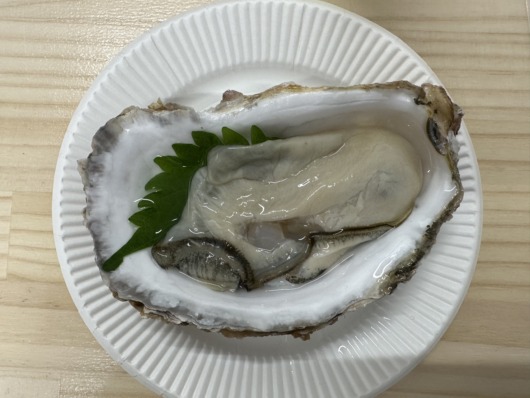 One medium sized oyster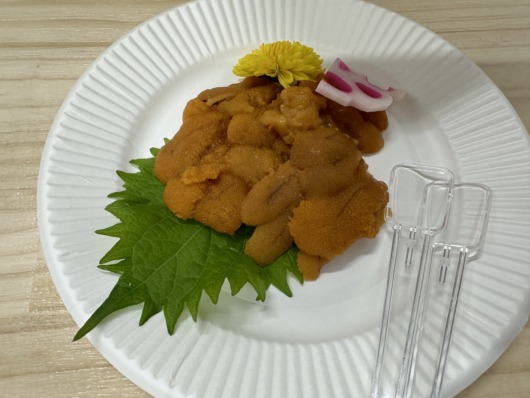 More uni!!
Other Places We Didn't Get to Eat
Here are some restaurants in Tokyo that we didn't have time to eat that were from my research:
Recommended Restaurants (Ginza)
Tempura Kondo 近藤 (Ginza) [Tempura] Lunch? HKD 470 per person

Tempura Abe (Ginza) [Tempura] Lunch? HKD 60 per person

Yakiniku Jumbo Shirokane (

焼肉ジャンボ白金

) (Minato) Yakiniku

人

形町今半日本橋高島屋店 日本橋2-5-1 (Ginza) Shabu / Sukiyaki

Yakiniku Daichi Roppongi 六本木4-12-11 1階 (Roppongi) Slightly seared beef bowl*

Delizioso 0141 上野3-7-5 (Ueno) Cream egg rice

     

Gyukatsu Ichi Ni San (炸牛排 壹貳參) 牛かつ 壱弐参 外神田3丁目8-17 渡辺ビル 地下1階 (Akihabara) [Beef Tonkatsu]

Mugi to Olive むぎとオリーブ 銀座6-12-12 (Ginza) [Ramen]
Recommended Restaurants (Shinjuku / Shibuya)
From Youtube:
Sobahouse Konjiki Hototogisu 金色不如帰
Chukasoba Ginza Hachigou 銀座八五
Sosakumenkobo NAKIRYU 鳴龍
SUSHINO MIDORI GINZA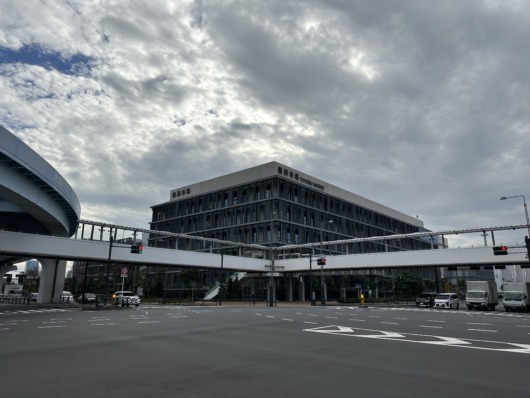 Another place we went but turned out closed on Sundays – Toyosu Market.  If you go here, 1) don't go on Sundays and 2) people recommend Sushi Dai
So overall, my conclusion is that most of the best places to eat taste wise were the ones that weren't the costliest, like Sushi Tokyo Ten and Tsujihan (both my favourites in Tokyo).  In upcoming posts, I will be talking about places to eat in Hakone, Fujikawaguchiko and Yokohama as well (they will be posts that covers everything about the area).
Last updated: May 4, 2023