It's a Christmas miracle that only after visiting Tokyo on multiple occasions, do I finally make the less than one hour trip to visit its younger and similar sibling city, Yokohama.  Despite arriving early afternoon on the first day and leaving the city prior to lunch on the second day, I felt I was able to get the gist of what the city has to offer.
Accommodation
The Yokohama Bay Hotel Tokyu (website)
Living in Yokohama is much cheaper and much more spacious than Tokyo.  In Tokyo, hotel rooms are so small that you'd feel cramped even living with just two persons, perhaps even one person.  So cramped that after putting your luggages down, you have no more space.  With the hotel we stayed in, we got a decently standard sized hotel room you'd normally expect elsewhere, at a price cheaper than many Tokyo rates.  In fact, my friend said that some people would live in Yokohama and drive to Tokyo to hang out with friends and go to work.
The Yokohama Bay Hotel Tokyu gives a very classic, historical business hotel vibe.  It's historical in the sense that it's NOT antique or broken, but kind of transports you back to the 1990's with the amenities and atmosphere of the hotel.  Not necessarily a vintage vibe, but more of a timeless vibe.
I love the location as it's centrally located to all the places you'll need to visit in Yokohama so that you can easily walk or take public transportation to the few attractions or shopping areas.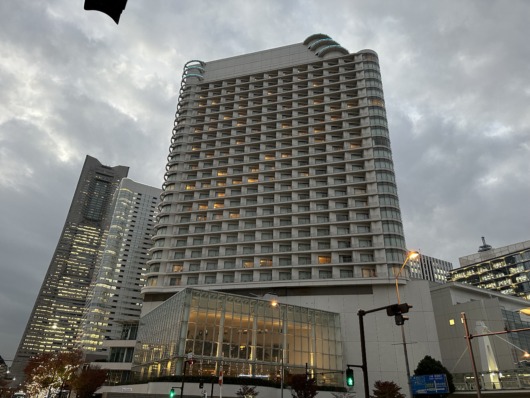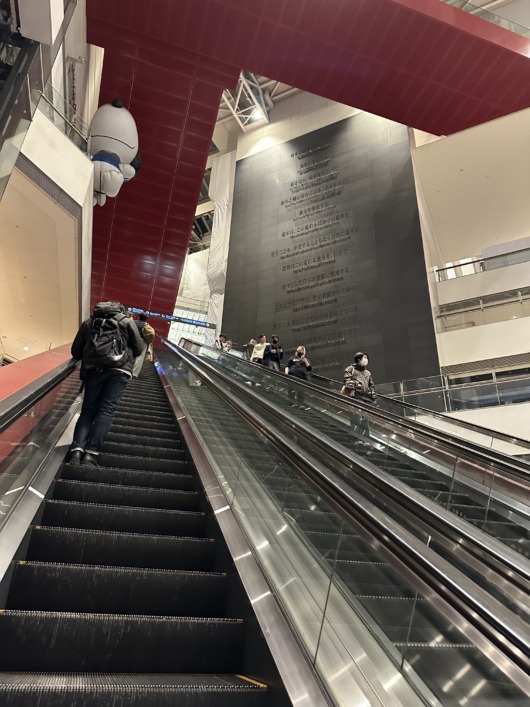 Queen's Square Yokohama, which is attached to our hotel.  Lots of shops in this square, but we didn't have time to check them out.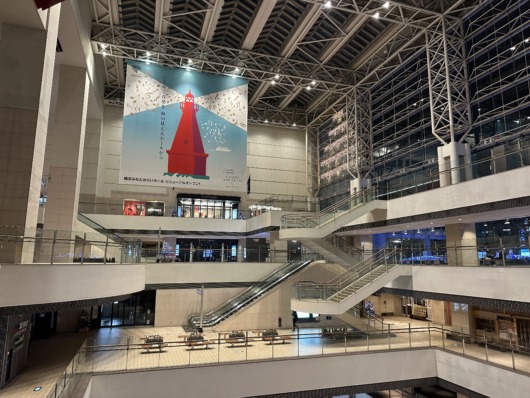 Again Queen's Square Yokohama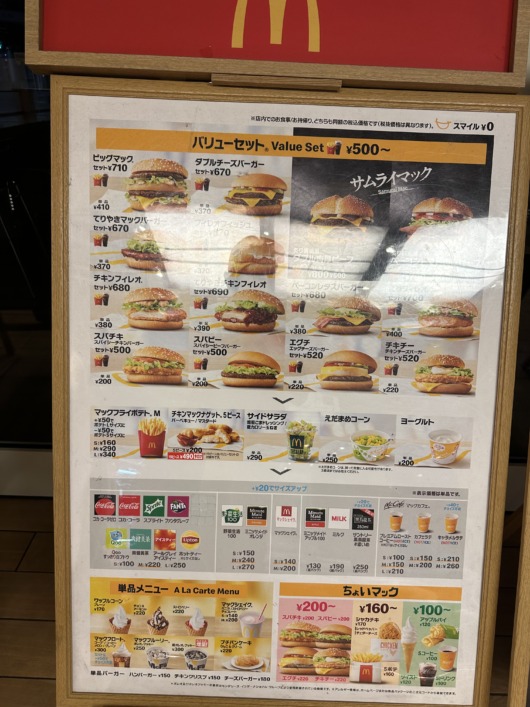 On our second day, I wanted to try McDonald's in Japan.  Soso.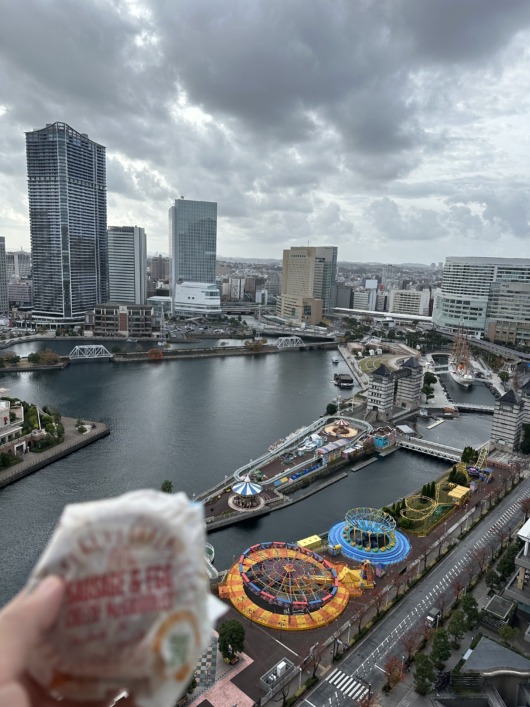 Our view from our balcony.  You can see the carnival and the stand out Yokohama ferris wheel.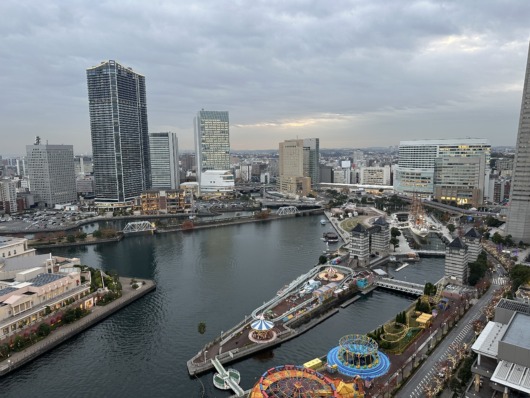 Another view, but without the McGriddle
Getting Around
Car Rental with TIMES (website)
The cheapest option we found, about USD 125 for FOUR days, INCLUDING third party liability and comprehensive coverage, a significant bargain.  We rented the car from the TIMES near the Haneda airport in Tokyo.
As with many bargains, there are catches.  First, I chose to pick up the car at 1pm and return 4 days after at 1pm.  I asked about the extra charge if I were to return a car late, and the salesperson told me that if I return anytime between 1pm and 8pm on the return date, it will cost an extra 5,000 JPY, which is about USD 37 extra.  Not too bad, but initially I didn't want to pay meaning I was hoping to return the car on time.  What happened -> I ended up paying the extra 5,000 JPY since it would have been too much of a rush to get back to return our car and make our lunch appointment in Tokyo, and it was much more convenient to drop off our luggages at our hotel first then return the car.
Here's the sketchy part about what happened.  The day before returning our car, we filled up the car of the remaining 80% empty (8 bars empty) that turned out to be about 4,750 JPY.  When we returned our car, we didn't fill at the gas station, because we only had 10% empty (one bar empty), thinking it would be relatively cheap.  But after looking at the receipt, we were charged 2,500 JPY just for one bar empty.  I get that gas prices in Yokohama would be more expensive, but the difference was just too huge!  With 8 bars empty, 4750/8, we were looking at about 600 JPY plus a bit of premium to adjust for higher gas prices and service fees.  So this was unacceptable and we told them we would refill the gas ourselves, and we drove an extra 5 mins to fill in the gas.
The sketchy part is this.  When we got back into our car to drive to a gas station, we realized that the gas amount had been "reset" so that the fuel indicator showed it was full.  I told that to the salesperson, and he told me since when I returned the car it was one bar empty, I still had to refill the gas.  So what this showed me was that TIMES car rental, this branch, not only did not fill up the gas, but they tampered with the fuel settings to create an illusion for the next customer that the gas tank is actually full, when it actually wasn't!  Meaning had we not filled up the gas, the next customer would be driving at about 90% full, thinking it was 100% full.  Sketchy!
Anyway getting back to transportation.  To be honest you really don't need a car around Yokohama, you can just take trains to get around Yokohama and get from Tokyo to Yokohama.  Trains are frequent.  We only rented the car because we were driving to Hakone and Fujikawaguchiko as well.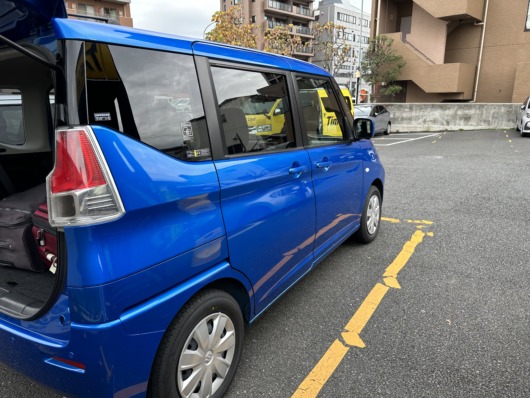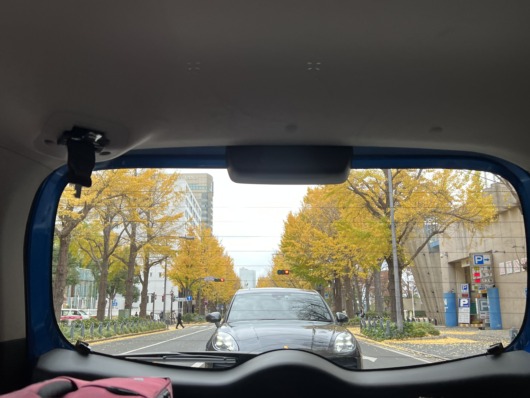 Public Transportation
As mentioned, you can just take the trains to get around Yokohama, and take a train from Tokyo to Yokohama.
Eating
築地銀だこ Gindaco Yokohama
We were so behind schedule that we just had takoyaki balls for lunch while visiting Rokkakubashi.  By the way, Gindaco has many shops and also has shops in Hong Kong as well.  Regarding taste, we felt that the taste in Japan was actually the same as the Gindaco's in Hong Kong.  We assumed it would have been better.
Anyway, the shopkeeper was actually a Chinese guy from Chiu Chow.  He came to Japan to study for university and ended up staying here, because he wanted to become a Takoyaki master, and eventually bring back the skill back to China.  He understood us when we were speaking Cantonese, and also spoke a bit of Cantonese back to us.  We admired his passion for learning Takoyaki.  He told us because of China's zero covid policies, he wasn't able to visit his family for years.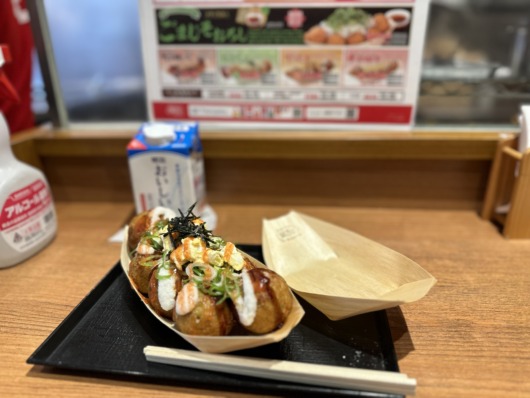 Chinese Restaurants
At our first stop at Rokkakubashi, we immediately sense there was more Chinese presence, or at least significance, than in Tokyo.  This is because we saw a couple of Chinese restaurants, with Chinese characters, more so than Tokyo.  They appeared more prevalent.  Our hypothesis seemed to be even more true when in public transportation, they would also make station announcements in mandarin.
Anyway since we were in Japan, and living in Hong Kong, there was no point of us to eat Chinese.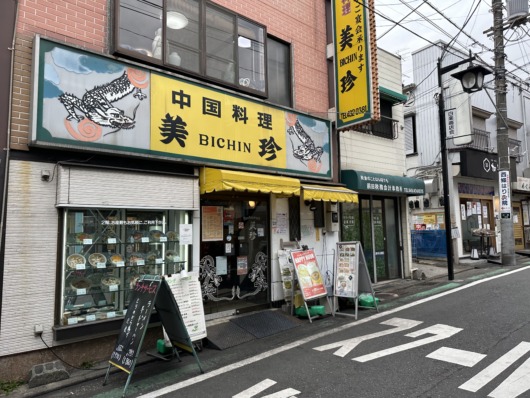 Facefood
Lol wtf.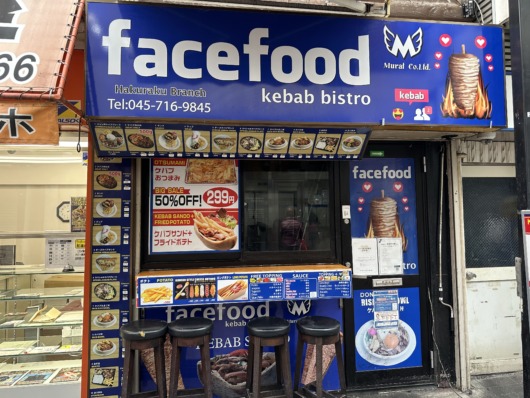 Sushi Tokyo Ten Yokohama (website)
Having had such an amazing meal at Sushi Tokyo Ten Roppongi, we made a reservation in Yokohama to eat again at this restaurant brand.  Just like mentioned in Recommended Places to Eat in Tokyo, the Yokohama branch is just as value worth and also offered just as many sushi pieces.
However, the Yokohama branch was not as good as the one we had in Roppongi's.  For one, the taste was not as good; the ingredients weren't as fresh, and some of the sushi pieces we had just didn't taste as interesting / exciting.  Secondly, the service from the waitresses and chefs seemed to be less friendly (although to be fair the restaurant was packed on Monday so they were quite busy).
Would I still recommend to go here?  Of course!  But just saying that Roppongi is better.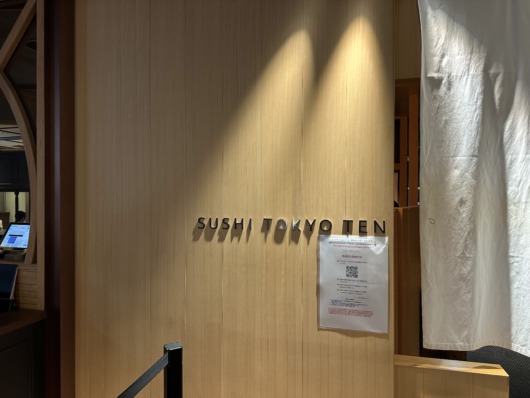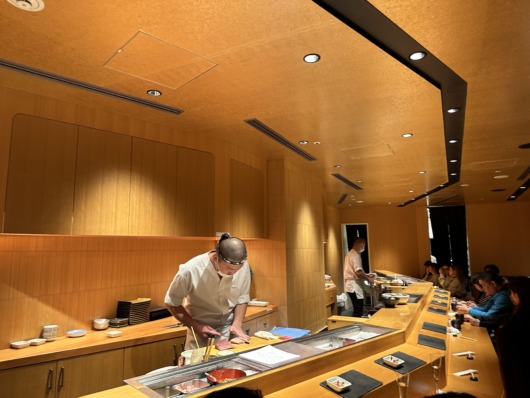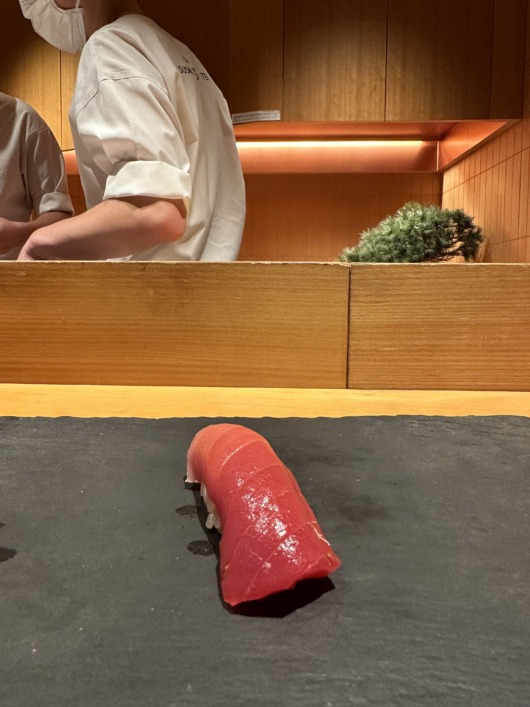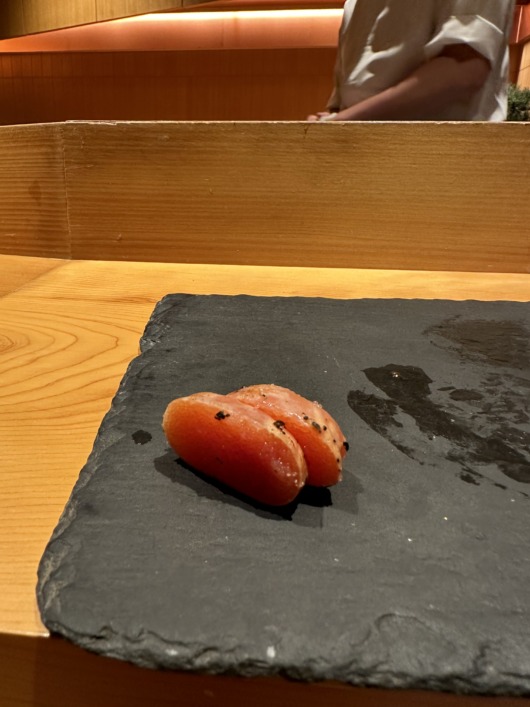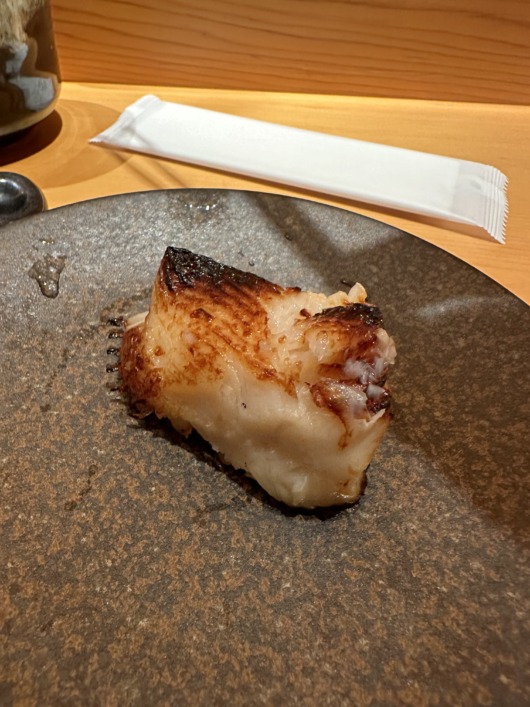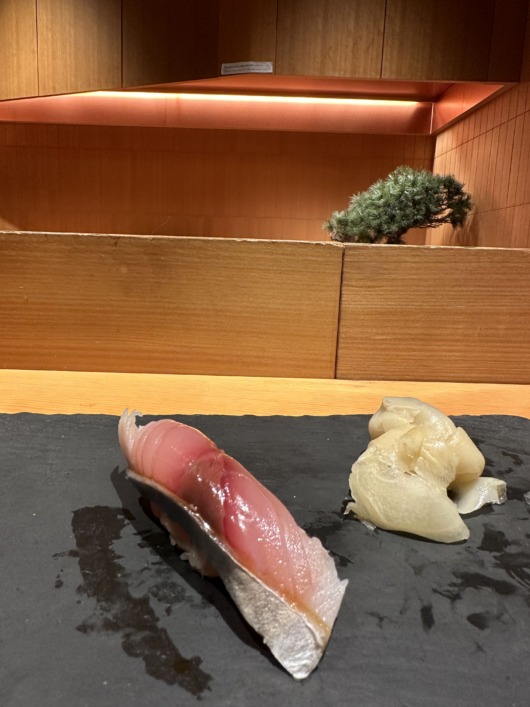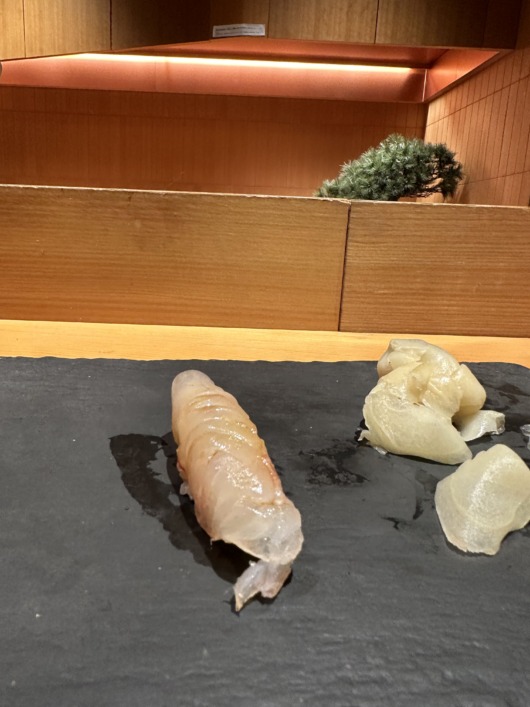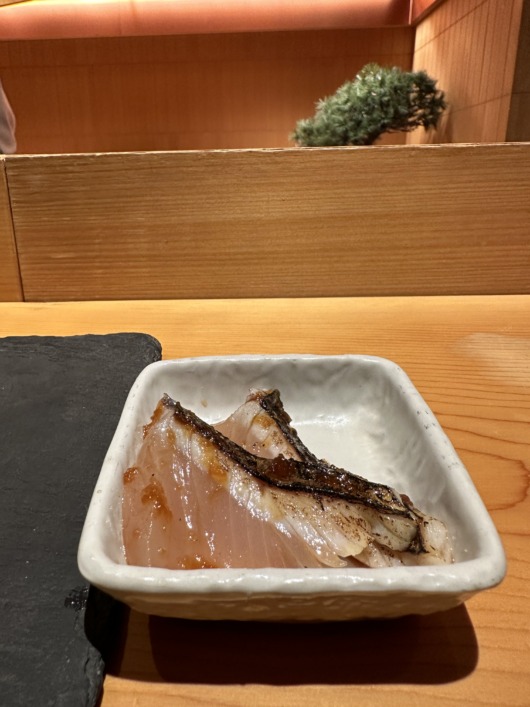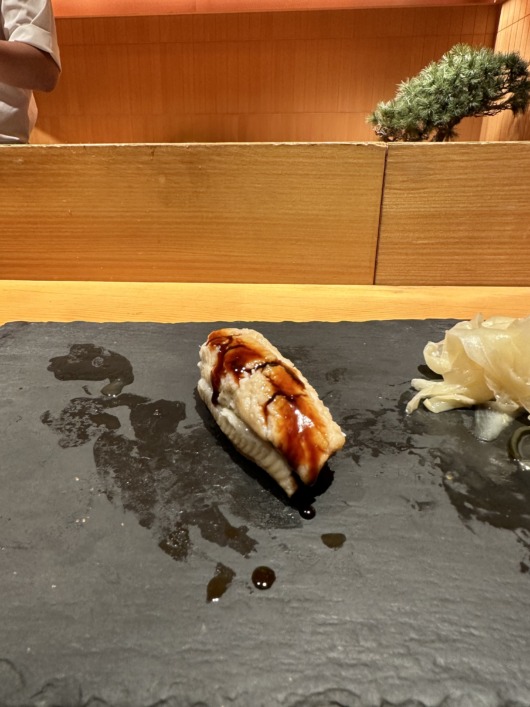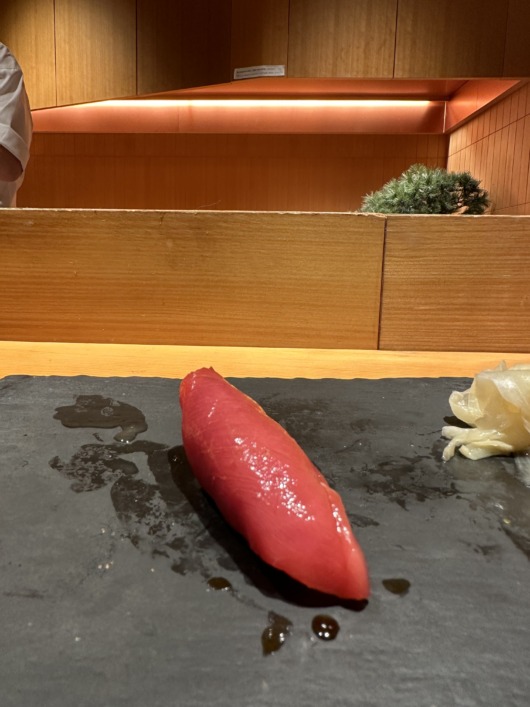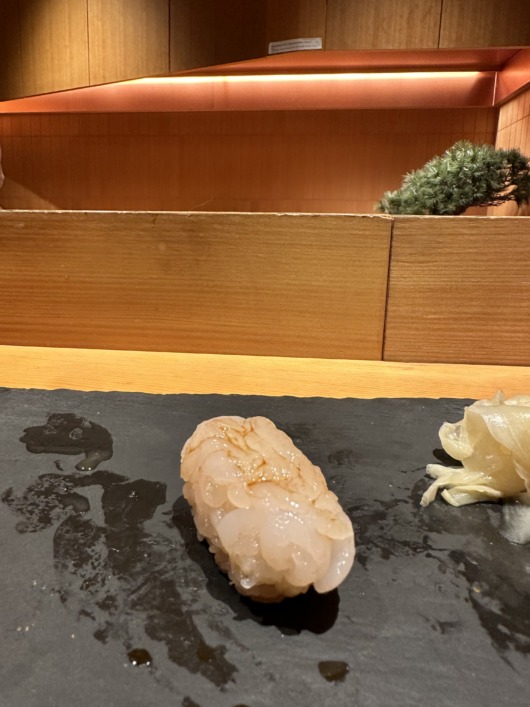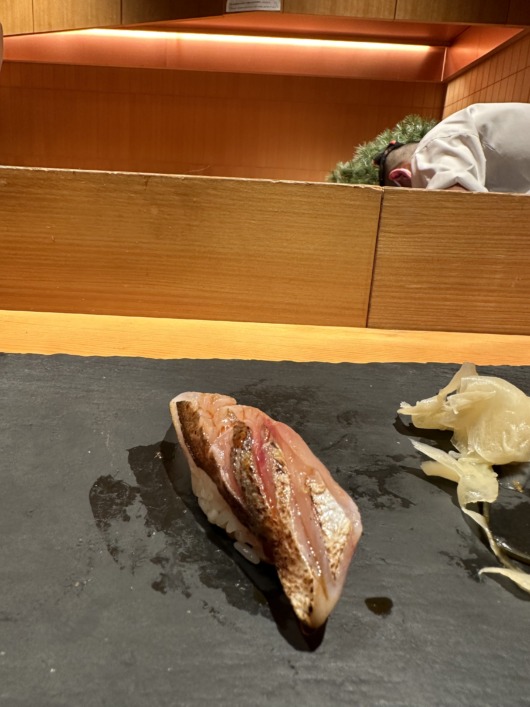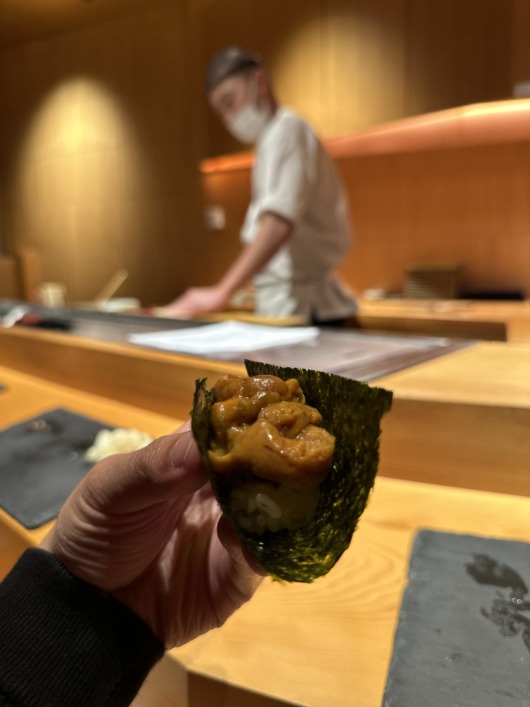 HARBS (website)
HARBs is famous for fruit cakes, and this was actually my first time eating HARBS cakes.  We got it as a takeaway since we were pressed on time and ate it in the morning after, but we thought it was just meh.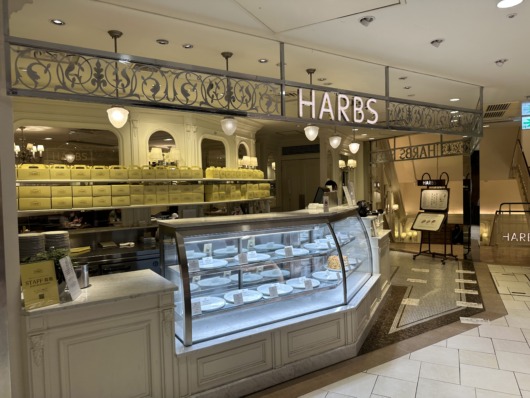 Things to Do
Rokkakubashi 六角橋商店街 (website)
Supposedly a shopping area nearby Yokohama.  Not sure whether it was because it was a Monday or what not, but we didn't find many shops opened, and the shops that were opened weren't very interesting, selling just daily goods and consumer electronics.  If you are pressed on time, I would skip.  (p.s. I realise they have a funny website, should check it out)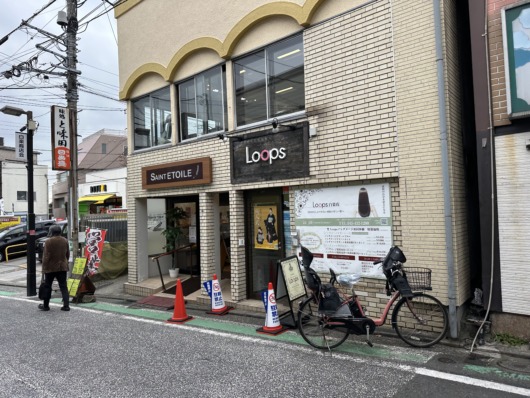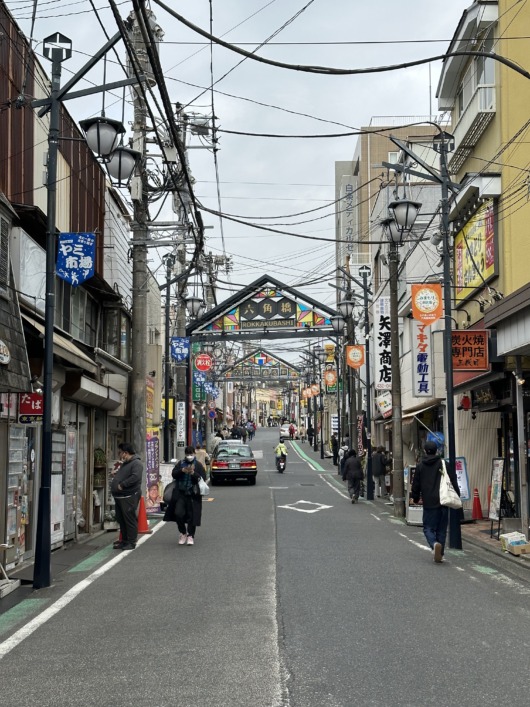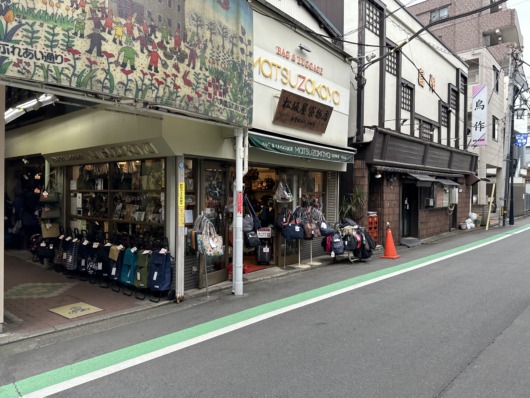 Cup Noodles Museum Yokohama (website)
Nothing is more important than visiting the Cup Noodles Museum.  I mean, everyone in the world loves cup noodles.  The poor loves cup noodles, the rich loves cup noodles, it's the best!  Here, you get to learn about the history of how cup noodles came about, the technology used to create the cup and the thinking process behind it, and the different types of cup noodles that were invented throughout the past few decades.  This one is definitely worth a visit.  If you are pressed on time like us, you can browse through everything within 30 minutes.  But if you want to create and design your own cup noodle, read the historical timeline and such, it can take you up to 2-2.5 hours.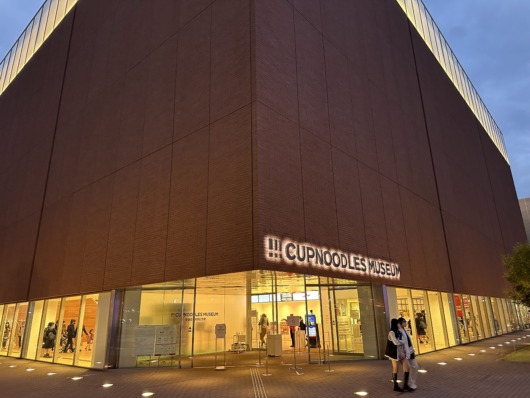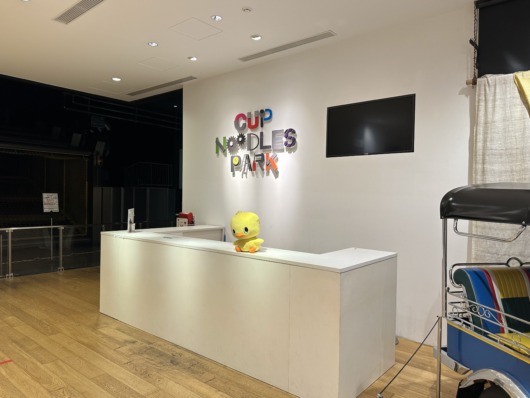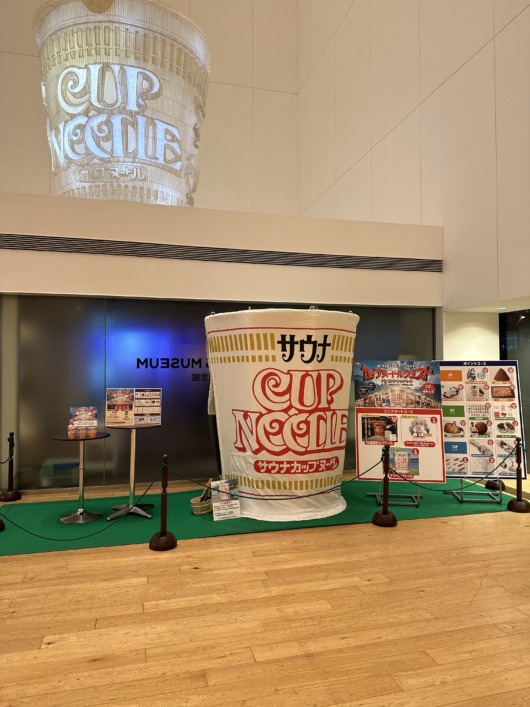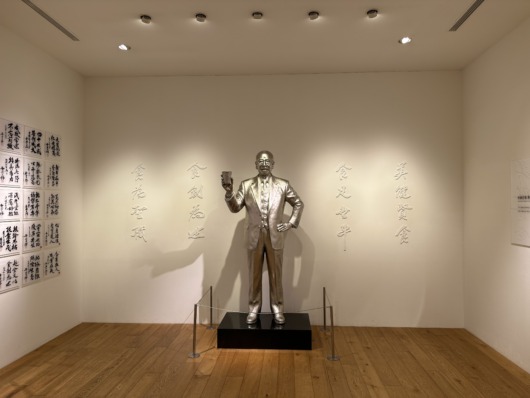 A statue of Momofuku Ando holding to his famous product Cup Noodles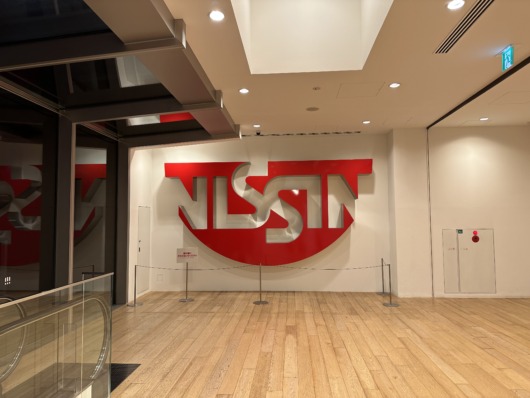 Famous instant noodles brand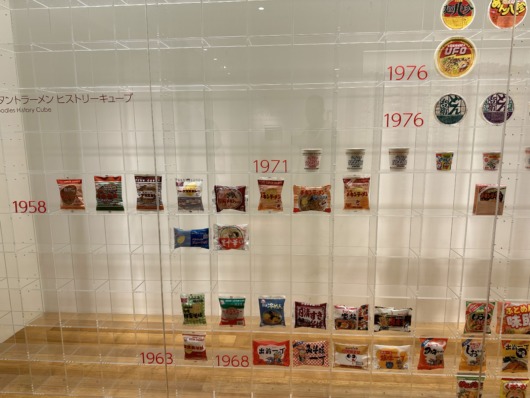 At the beginning in 1960s and 1970s we didn't have many instant noodles to choose from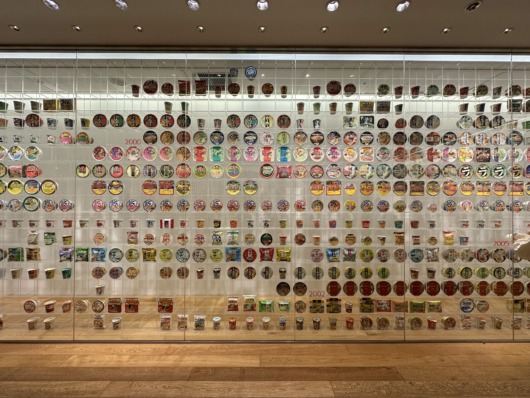 Then gradually it became more and more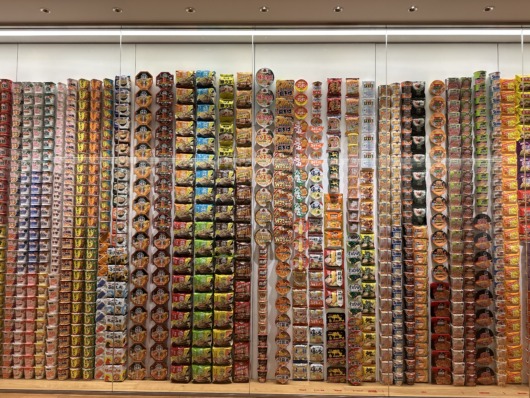 Nowadays, we literally have all kinds of flavors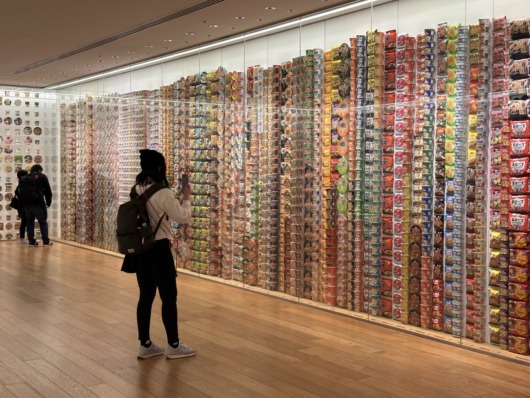 It's hard to pick which one to eat now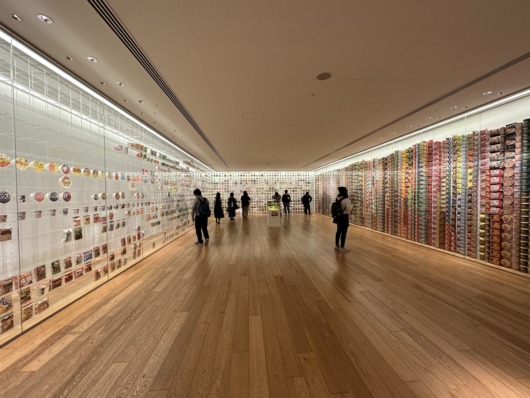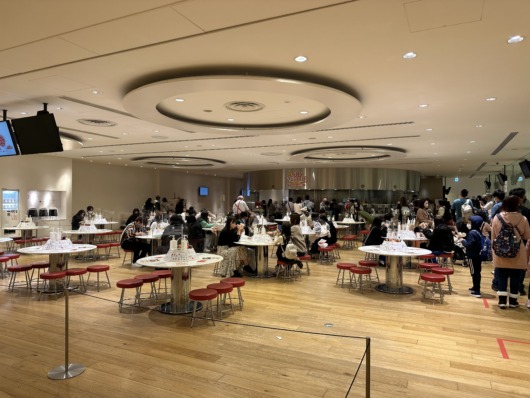 Make your own cup noodles.  They get fully occupied around 5pm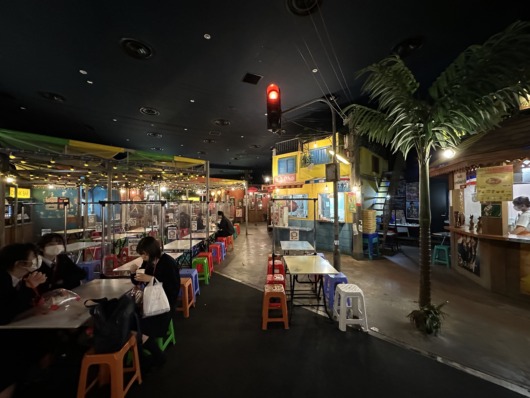 The noodle food court, featuring a noodle shop from different regions from across the world.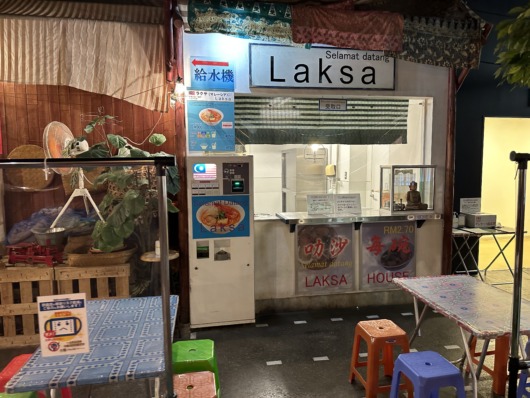 You can enjoy Laksa if you'd like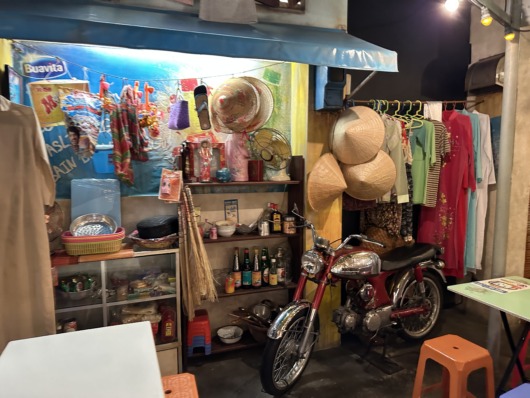 Or Vietnamese pho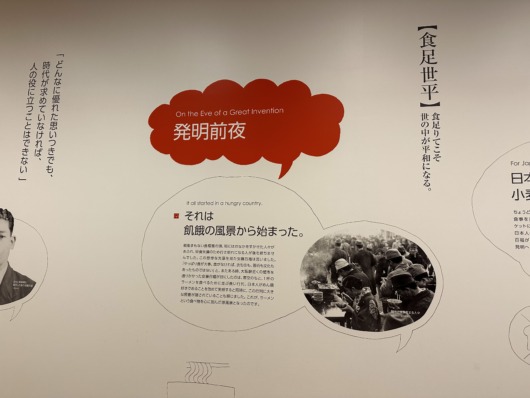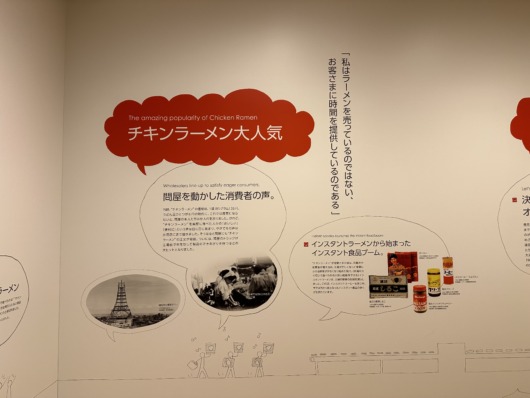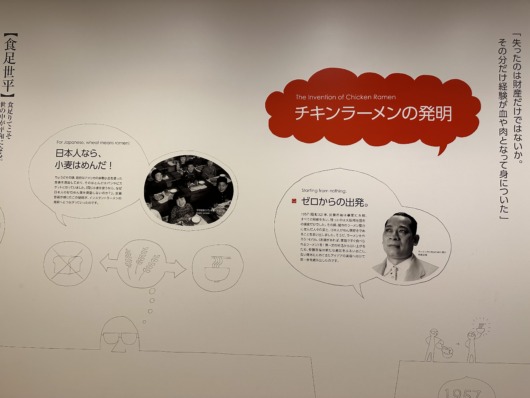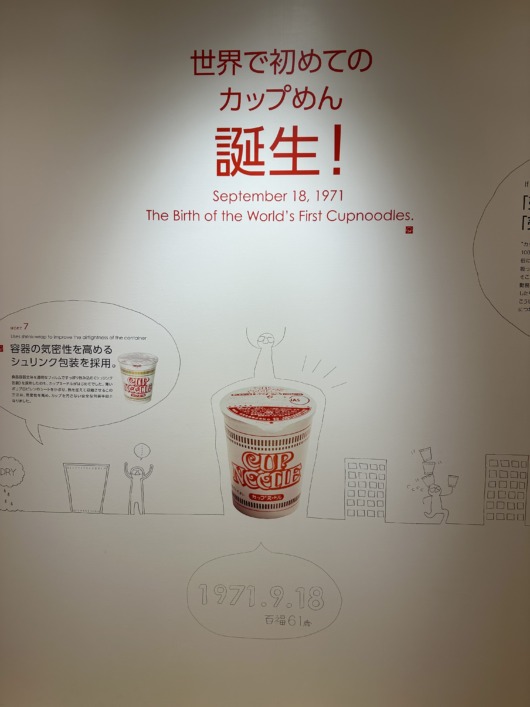 These are just a few screenshots of the historical timeline.  In the museum, you'd see a lot more of how everything came together.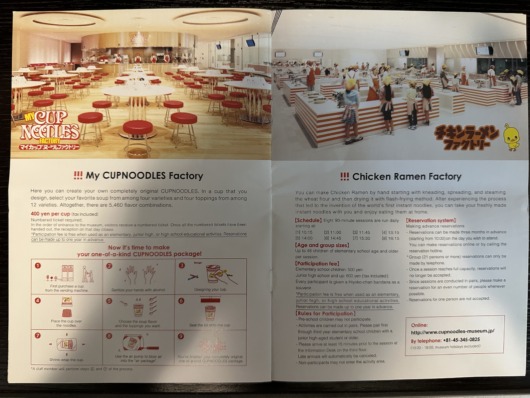 The brochure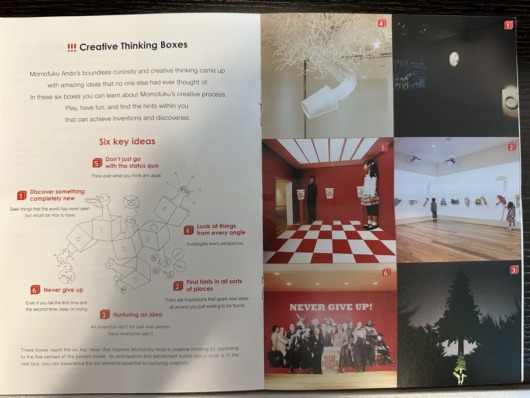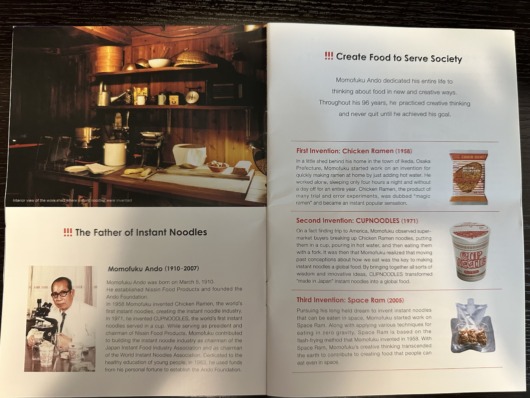 Marine and Walk (website)
Kind of reminds me of The Grove in Los Angeles and Santana Row in Fremont, Marine and Walk is a small area featuring local boutique premium brands with clothes, accessories, gallery and more.  During Christmas, the place is well decorated with Xmas lights and decorations.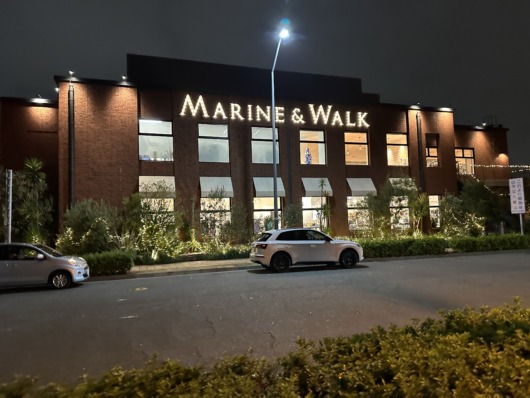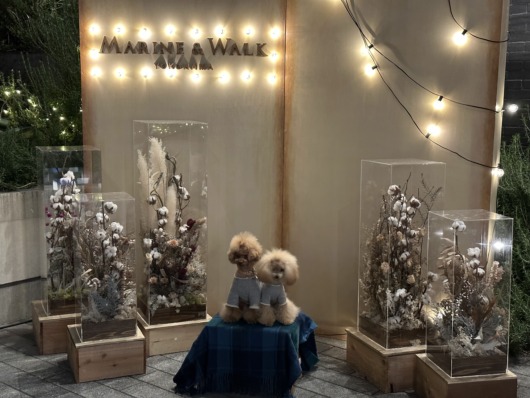 Super kawaii!!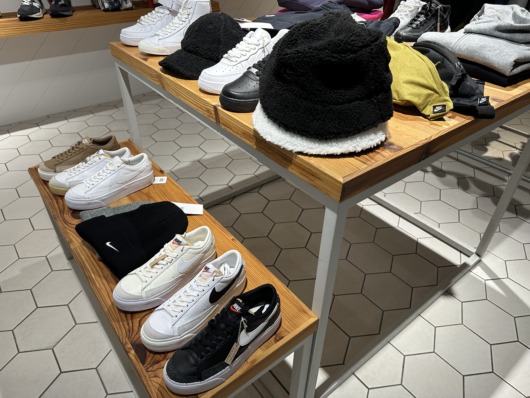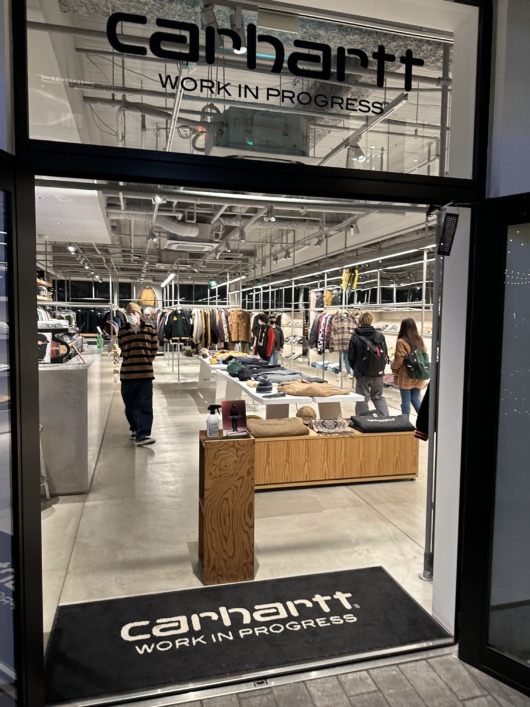 Red Brick Warehouse
Red Brick Warehouse is right next to Marine and Walk and also hosts many different shops, banquet halls, and event venues.  Unfortunately when we went it was closed / under renovation, but on the fortunate side there were Christmas markets that were open right next to it.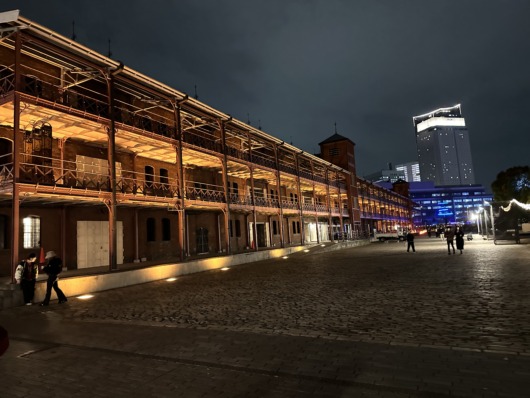 Yokohama Christmas Market 2022 Illumination Garden
We were very fortunate to have arrived when we have arrived, because there were two events happening right next to the Red Brick Warehouse – the Illumination Garden and the Christmas Market.
In the Illumination Garden, you'd get to choose from a variety of food stalls to eat from, typically NOT Japanese food like kebabs and fries.  You also get to see a lot of different shops selling a variety of goods as well.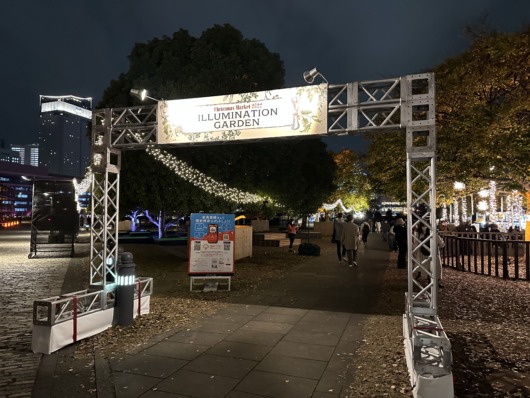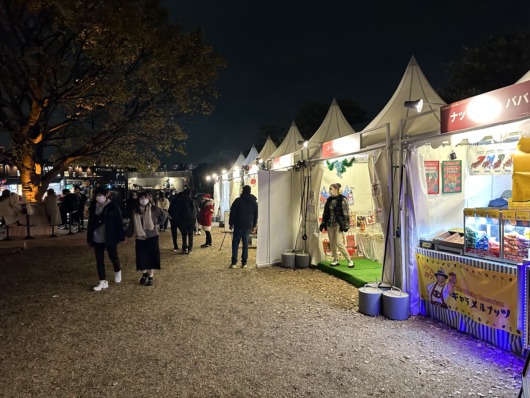 Lots of stalls set up, selling Christmas gifts and decorations too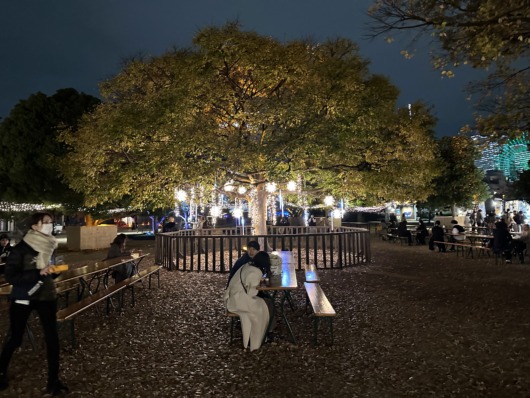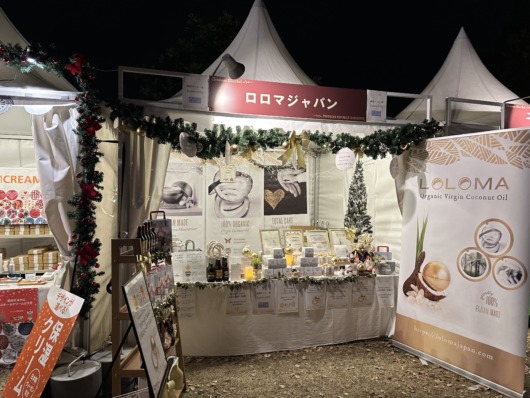 Selling coconut oil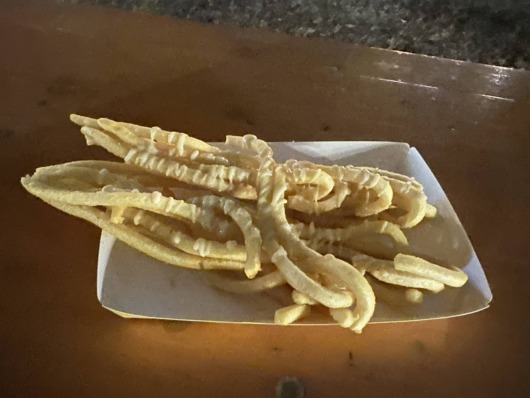 Do not underestimate these fries!  These ultra long fries were added with Mentaiko sauce, and these fries were incredibly yummy!  Not soft or hard, just the right amount of crispiness, just the right amount of salt and flavor, an unexpected surprise!  Dare I say one of the best fries I've ever eaten!
Red Brick Warehouse Christmas Market
And the main event, packed with loads of people, a gigantic Christmas tree, a lot of pretty Christmas items, and tons of not Japanese, but German food stalls, was the Red Brick Warehouse Christmas Market.
Funnily enough, about 80% of the food stalls in this Xmas Market sold sausages and schnitzel and mulled red wine and basically German food items.  While writing this I found out that it's been speculated the Christmas Market was started in Frankfurt Germany, so maybe that is why.  Oh and they purposely made the Christmas Market to be German themed.  On the weekdays it's free to go, but during weekends you will have to pay a timed ticket.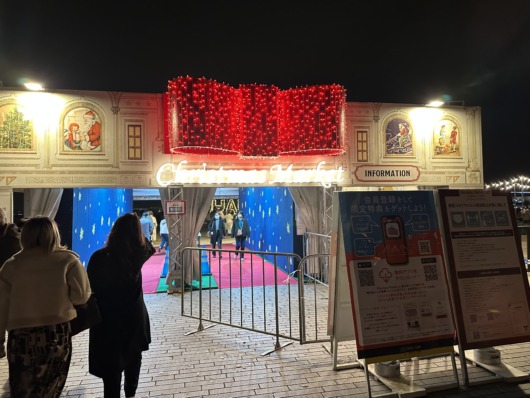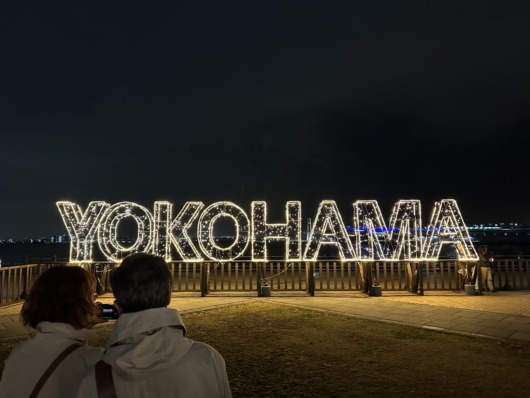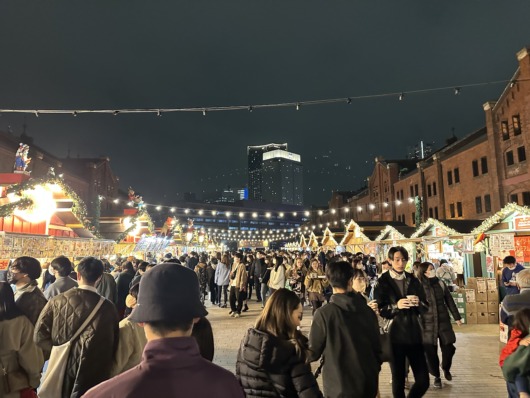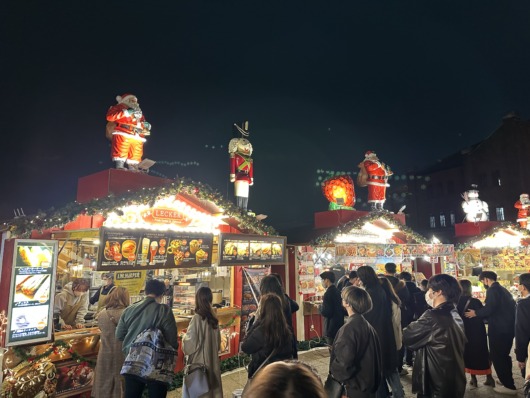 I love this place.  Very Christmas feel and feels very romantic, especially with the cool breeze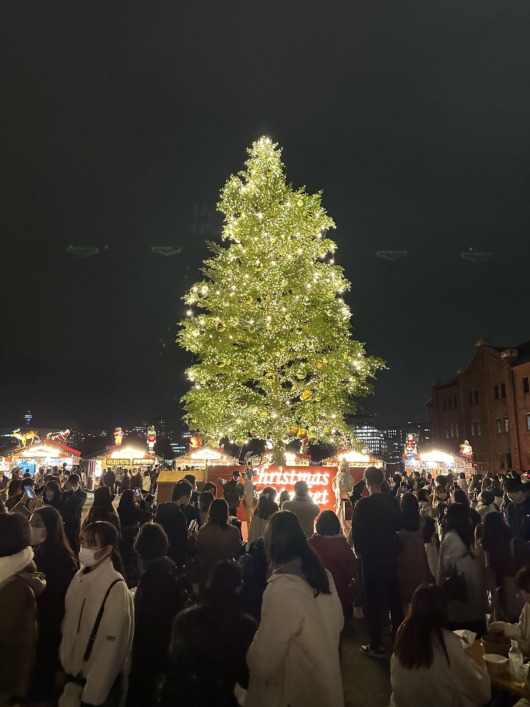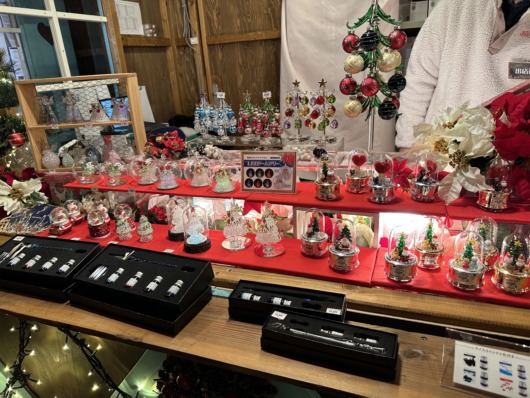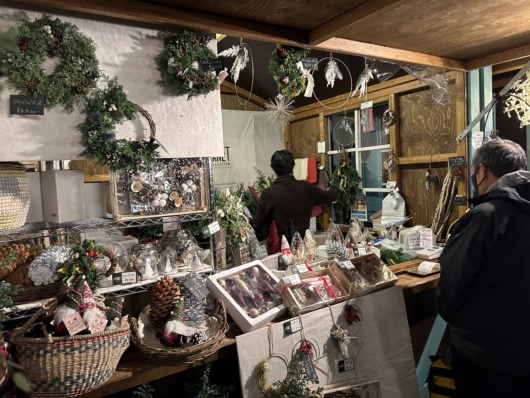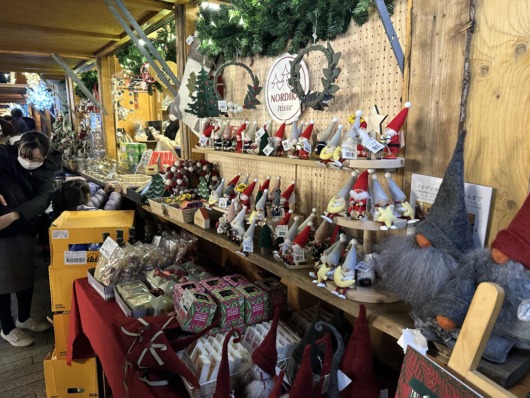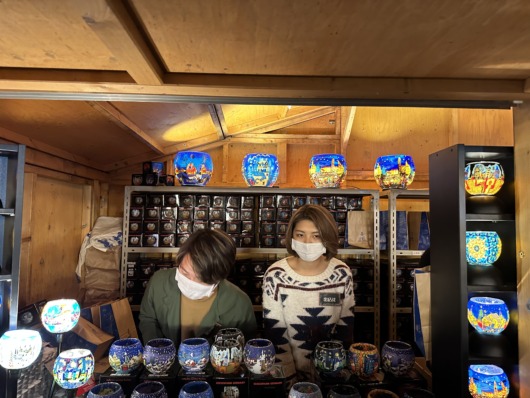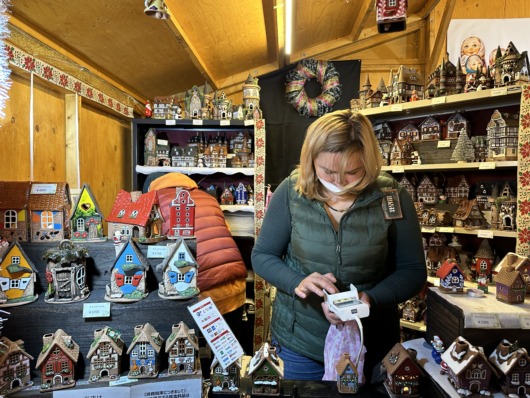 I bought from this shop!  They are selling like cute cottages where you can put a candle inside to light up the house and give it a bit of ambience.  Great for souvenirs!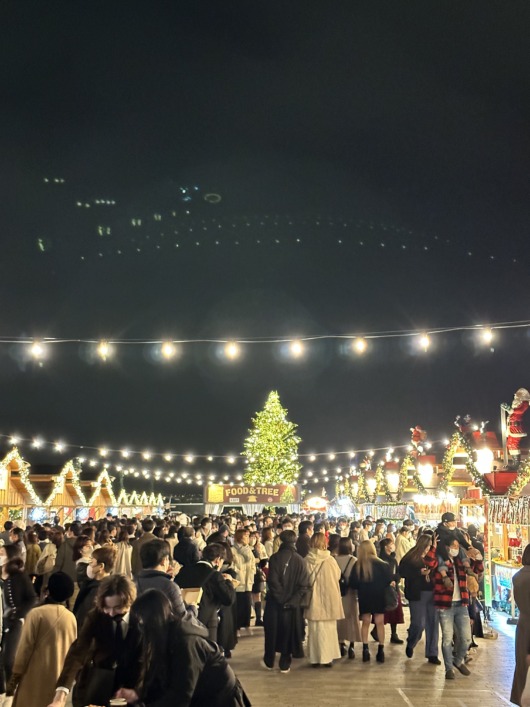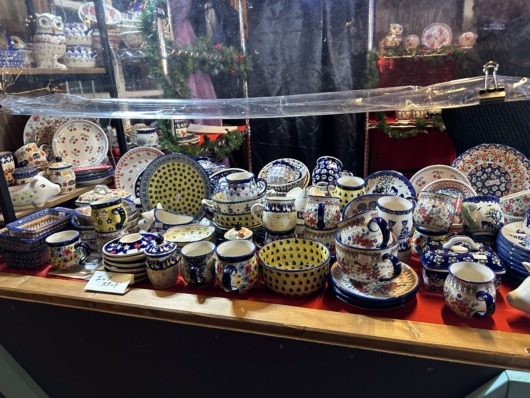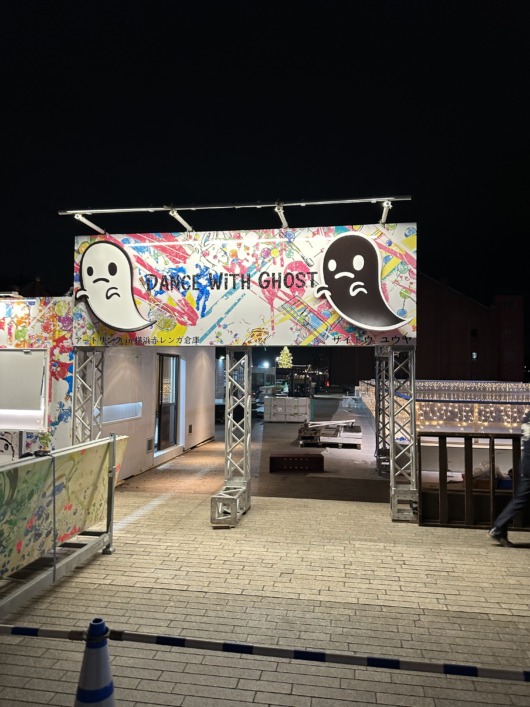 I took this randomly because I thought it was cute.  Actually I think this is the ice skating rink that's part of the Xmas Market, but no one was there so I guess it was closed.
Yokohama Porta (website)
While Marine and Walk and probably Red Brick Warehouse has many premium boutique brands to shop at, if you're looking for younger, trendier, and more "department store" like shopping, you have to go to the Yokohama station to go to Lumine, MORE's, and of course Yokohama Porta.
In Yokohama Porta, you go down the escalators from the train station and you'll be transported to an underground venue with about 120 shops selling what I just mentioned – younger, trendier, very affordable and good quality clothing.  I'd say about 70-80% of the clothing shops are for women, but as a guy myself I was able to also buy a couple of things there mainly because of how cheap it was.
It was about less than a 10 min train ride from Minatomirai (where our hotel is located at) to get to here.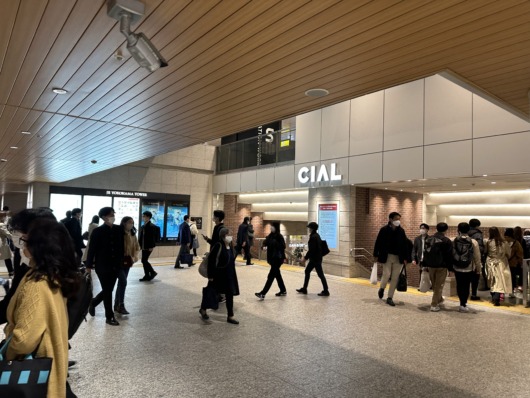 Yokohama Station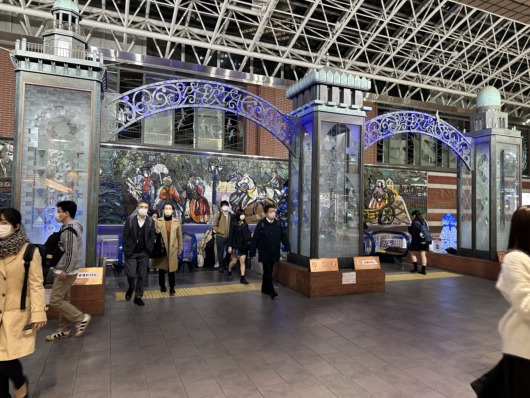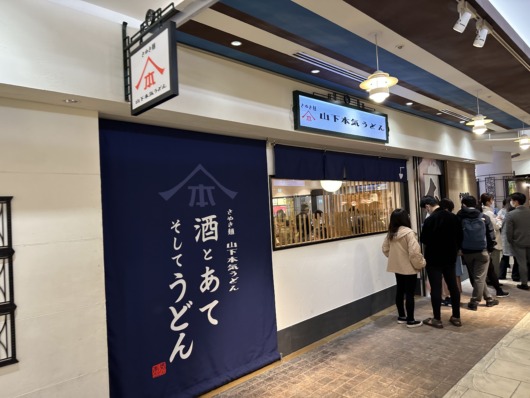 I saw lots of people queuing here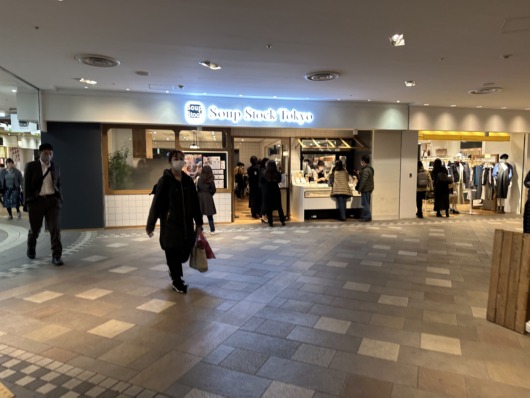 Also this seems like an interesting place to eat as well for a local
Sankeien Garden 横浜三溪園 (website)
Copy and pasted from the Sankeien website, "Sankeien was built by Hara Sankei, a great entrepreneur with producing and trading silk in Yokohama. In the early 1900s, he used some of his wealth to start building a Japanese garden over the course of some 20 years a haven that he called Sankeien. Spanning about 175,000 square meters across three valleys along the coast, Sankeien comprises an Outer garden, open to the public since 1906, and an Inner garden, originally kept private for Sankei's personal use. Seventeen historical structures relocated from Kyoto, Kamakura and elsewhere are harmonized with nature across the four seasons to present magnificent landscapes."
We arrived at Sankeien Garden on the morning after.  We had to drive south from our hotel about a 20 minute drive to get there.  It's not usually listed as one of the top attractions in Yokohama, but having been there myself, I would say that you should definitely make it a trip to go here.  The way the garden is maintained, the red yellow and green leaves falling around the garden, magnifies its beauty.  It's great to walk around, and you will see even wedding couples taking photos there, symbolising the beauty and tranquility of this place.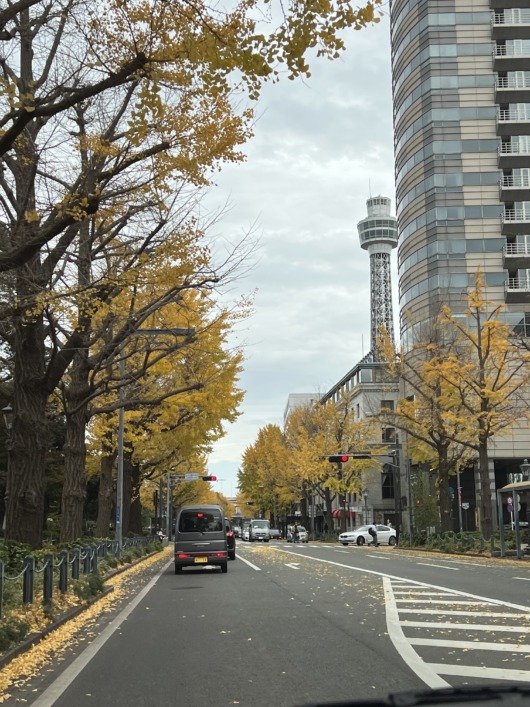 On the way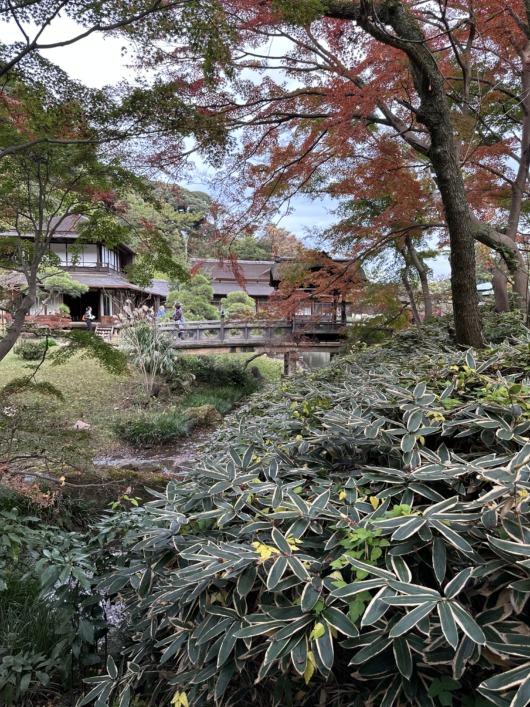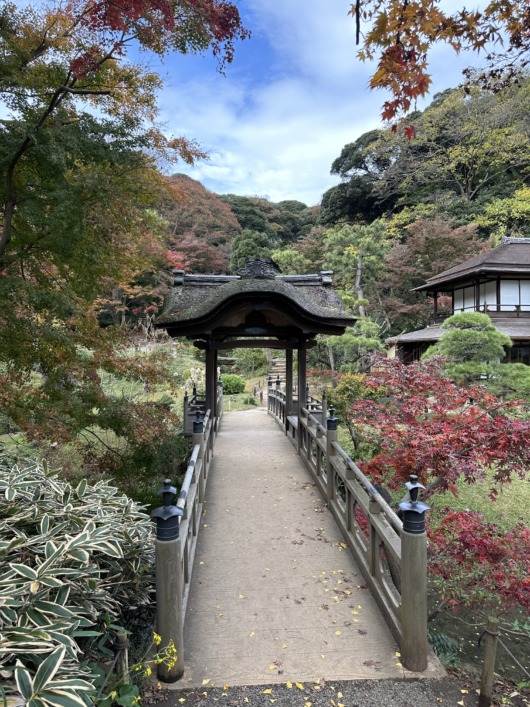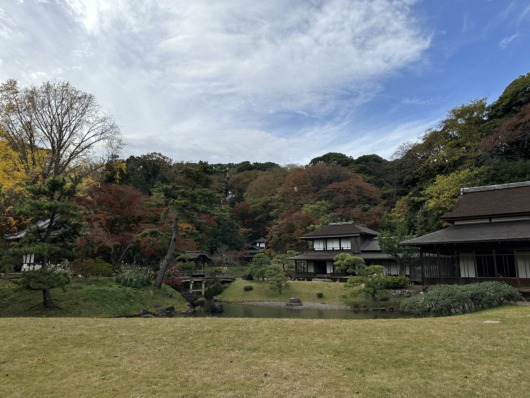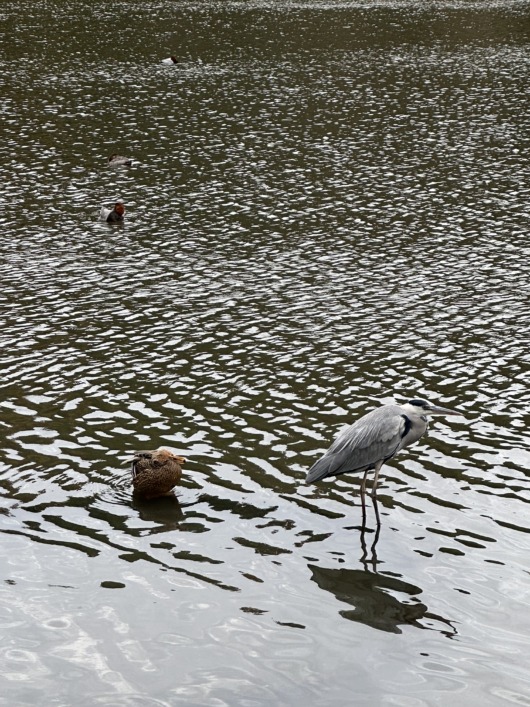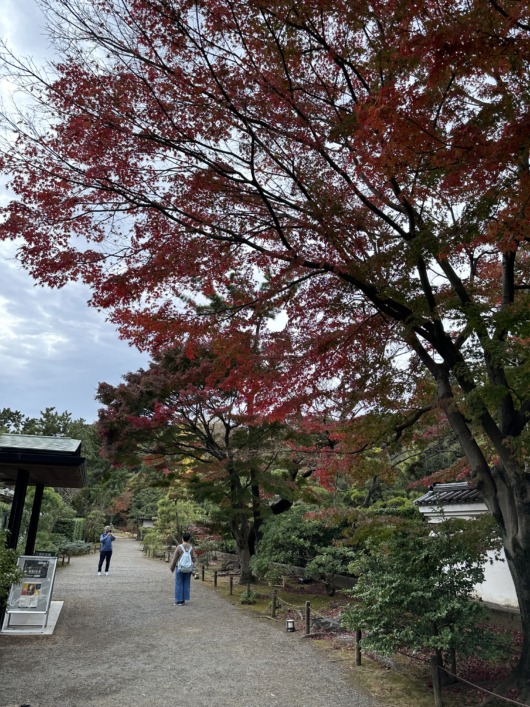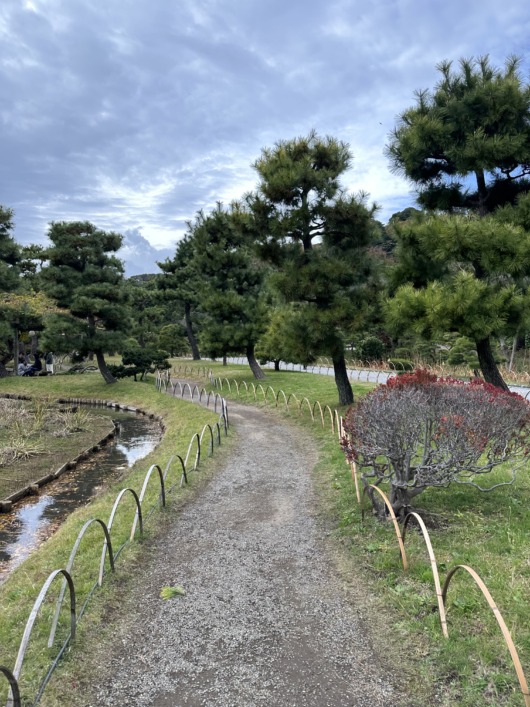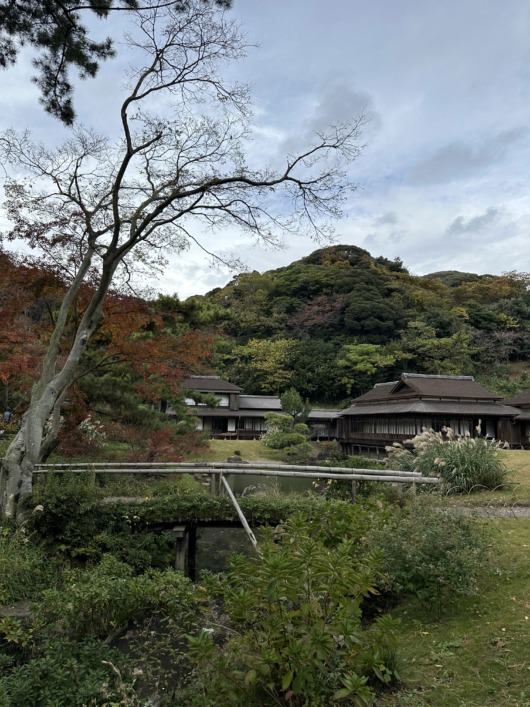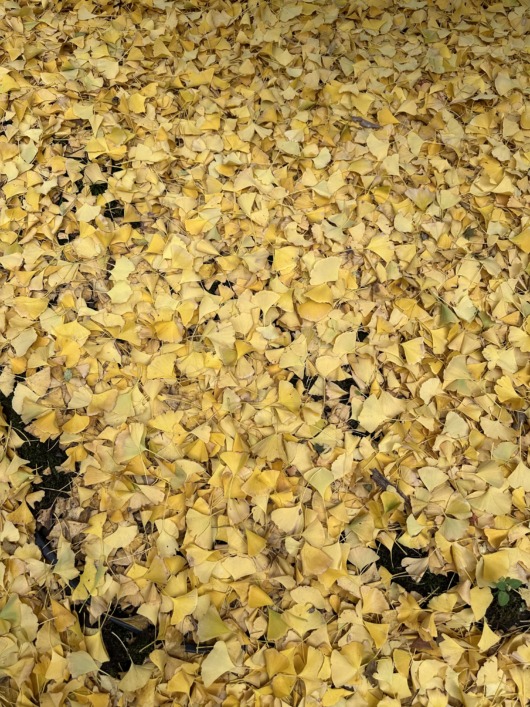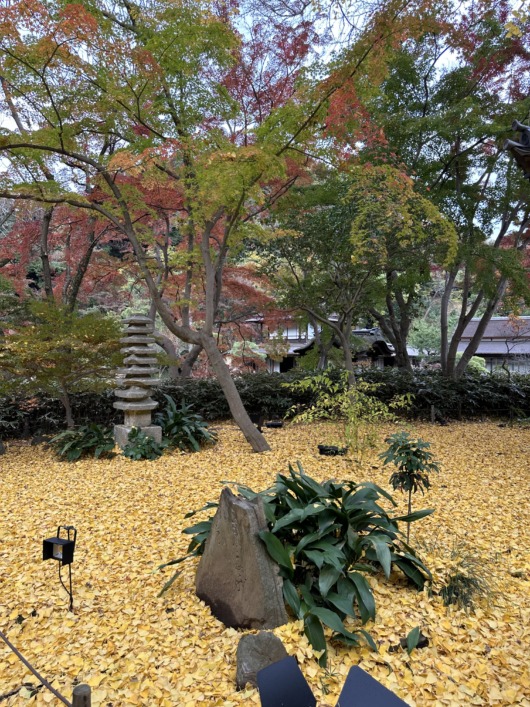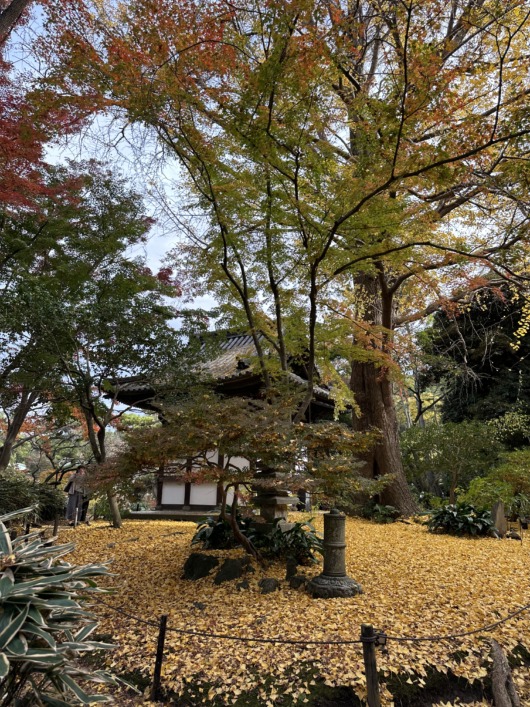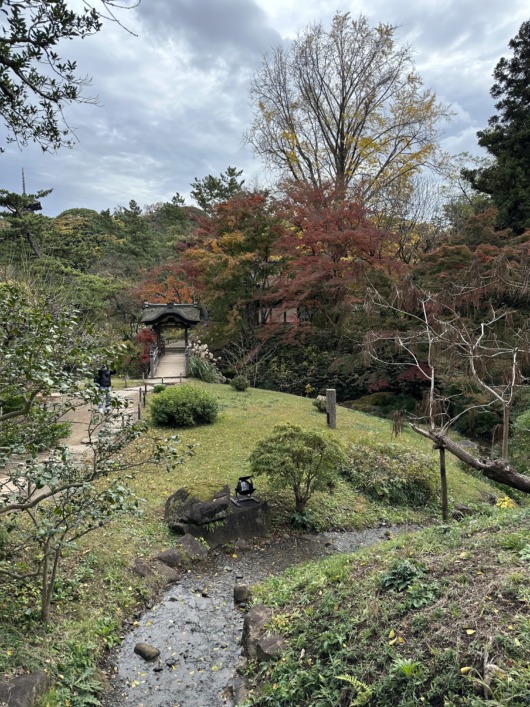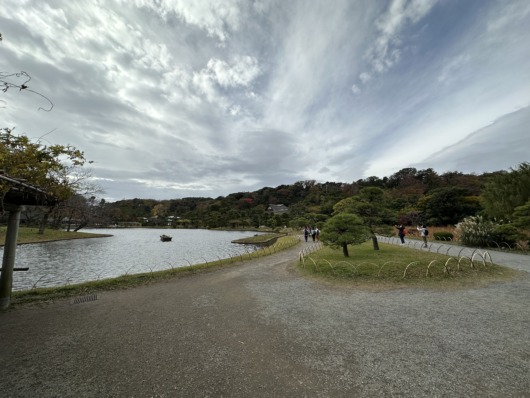 A huge lake is at the center of the garden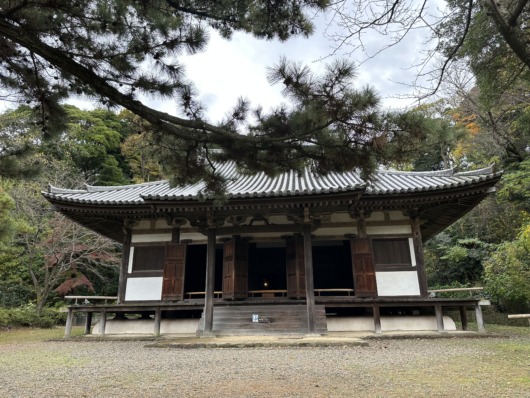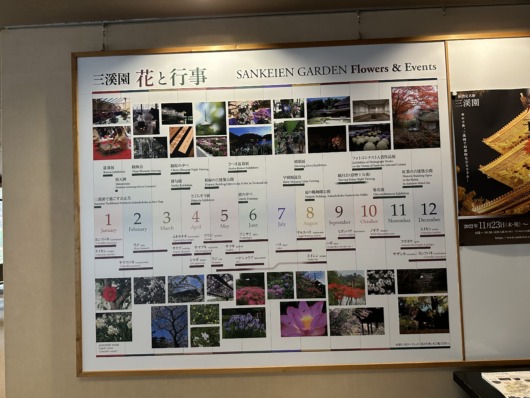 Different months you'll see different types of flowers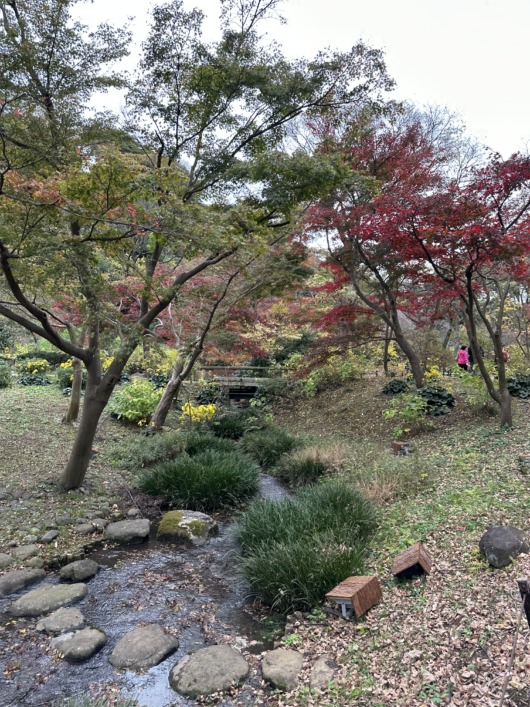 Would you want to go to Yokohama?  If you do, make sure to visit during late November to December as that is the only time you get to visit the wonderful Christmas Markets!
Rest of the Itinerary that we didn't do
Kirin Brewery tour

Shin Yokohama Ramen Museum

Shopping: Queen's Square

Ferris wheel at Cosmo World

Yokohama Landmark Tower – Sky Garden

Walk around Minato Mirai

(the area we stayed at, basically)

Eat at Uchiki Pan bakery

Motomachi

元町

shopping street

Windjammer and other jazz bars at night

Bike around Yamashita Park 山下公園