Unlike the city of Dubai, Athens is a city to walk around in.  In fact, I would say Athens is a city where you're supposed to roam around in.  Pretty much everything around here is centered around the Acropolis.
If you've never been to Greece before, you may feel a bit nervous or worried; after all, it's a city that's been in the news for it's near bankruptcy, for its austerity measures, for always needing bailout money, and for its high unemployment rates.  I remembered back when I was still working in a brokerage department, markets were falling because of the potential for Greece to default, because of the future that if Greece left the Eurozone, a lot of countries would follow suit, and because of the fear that it would create a domino effect of defaults in Eurozone.  This was back in 2011.
Anyway, like all bad news, the markets generally pick up soon enough but still these concerns still linger on as they still persist today.  In fact, at first when we accidentally took the suburban train to go to the city center instead, some of the people there, to be very frank, looked very dodgy.  There were two kids walking around each of the train cars asking for money, and they had broken teeth and were no older than the ages of 3 and 5.  They looked unshowered for months.  Then there was a young man sitting right across from us, and he just kept staring at us and staring at us and staring at us… he stared at us for a straight 5 minutes before he stopped gazing at us.  Nothing felt safe.  When we got off to take another train to get back on the right path, the people around us didn't give us a good feeling.  Thankfully, we had one guy, probably college student age, that offered to guide us on what trains to take to get back to the city center.
But besides the mistake of taking the suburban train, which probably took us to the more remote areas of Greece and therefore the sketchier parts of Athens, we realized that the first impression we had of this city was wrong.  Actually, Athens felt very safe, and very… just like a normal city would be, I would argue even better.  Athens is fascinating as you can be in the wet market or the butcher area, and then within a 5 to 10 minute walk you can be in the upscale, high end boutique shops area.
Accommodation
We booked Ava Hotel & Suites through Agoda.  What we booked was a regular suite, which was very spacious and they offered a king size bed and a fully equipped kitchen.  The location is very convenient actually – we stayed across the Arch of Hadrian so it's easy to remember where it's located, and the hotel is situated 5 minutes away from a major train station – Acropoli.  In fact, the neighborhood that we stayed in, Plaka, is a very touristy neighborhood.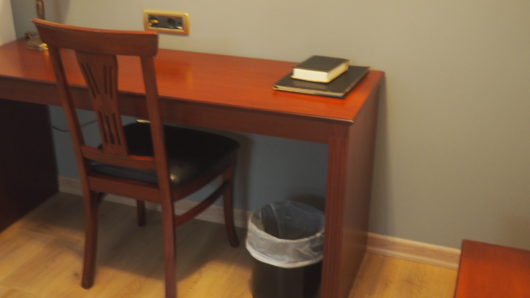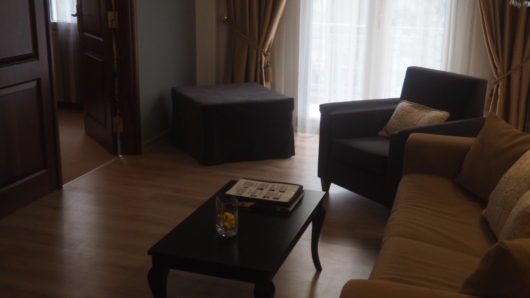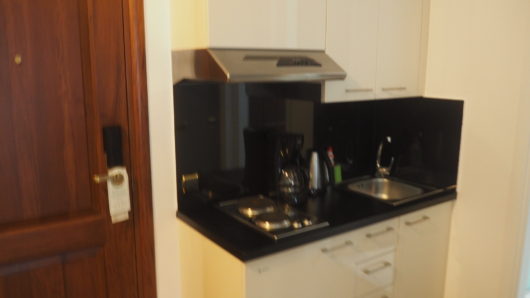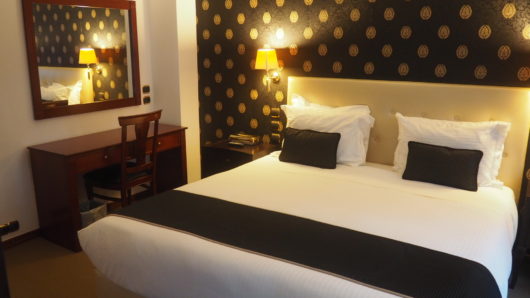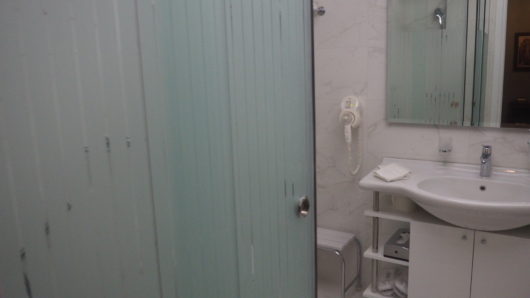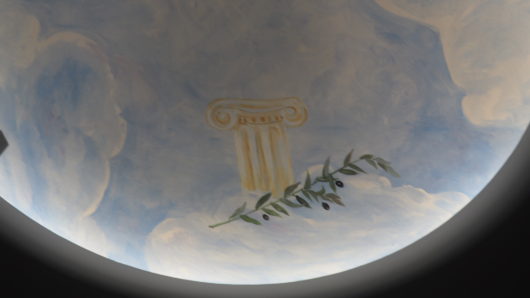 Sometimes you have to look up to see the good stuff.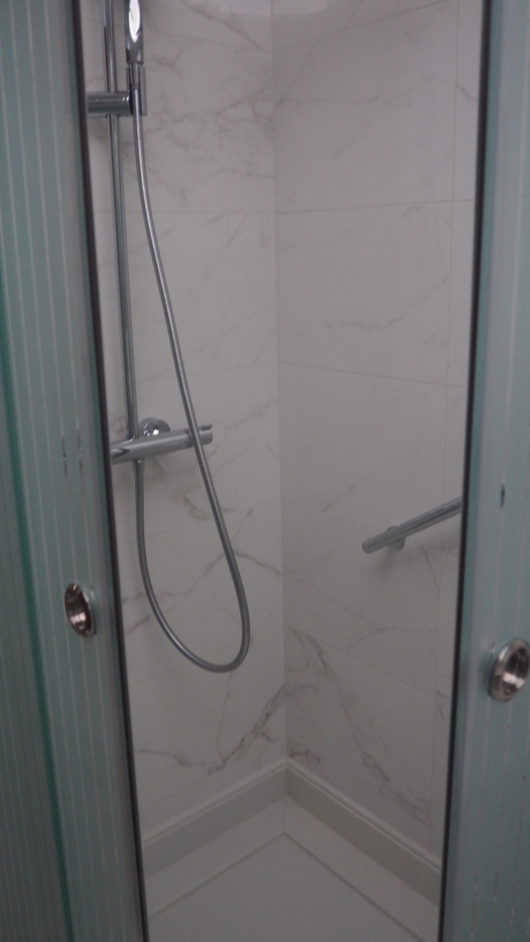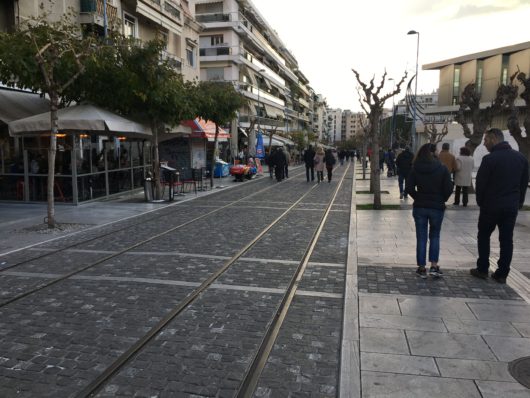 And this was Plaka, the touristy neighborhood nearby our accommodation.  I have to say, there were a lot of talented singers on the streets!  Most impressed by this actually, probably the best talented street singers I've encountered so far.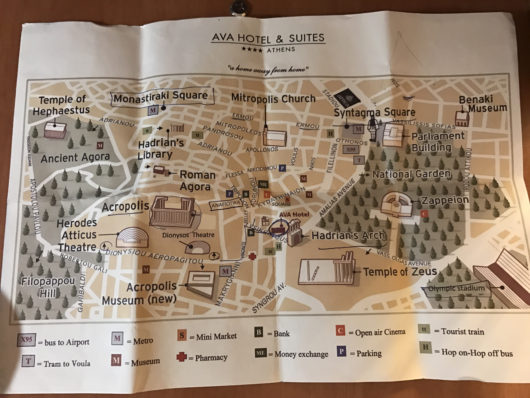 Map for nearby Ava Hotel & Suites
Transportation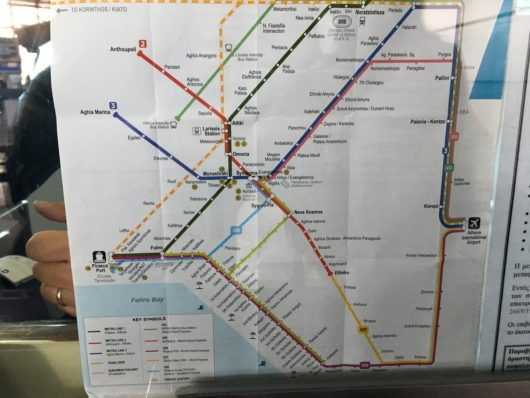 Transportation is quite easy.  Look at the metro map, and just see where you have to change stations.  You can also take taxis, while not the cheapest, but still an option, and still relatively cheaper than Tokyo.  But actually, most of how we got around was through riding on the metro train and walking around.  Pretty much the "area" that you have to be is around the Acropolis anyway.  The furthest outside we've been was reaching to the National Archaeological Museum, and we managed to walk from there to Mount Lycabettus to Psirri and back to our suites.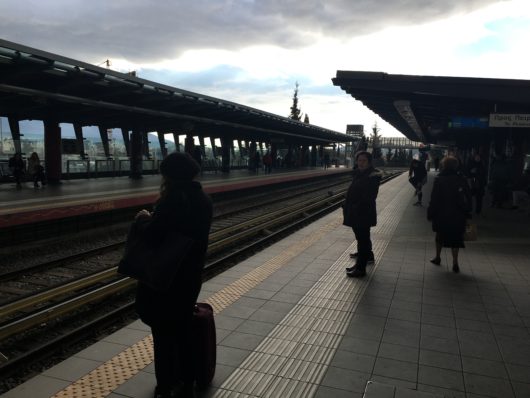 By the way, when we were leaving Athens to go to the airport for our next destination, Santorini, it was the exact same day Athens started snowing!  Yeah you heard that right, it snows here.  Which sucked, because we left Ava Hotel & Suites at 4am and got a cab, which really should have been enough time given that our flight was around 7am ish for a domestic flight.  But because of the snow, we got to a part of the city where the cops blocked some parts of the road, and we even saw people pushing their cars up the hill because the tires were slipping or they just couldn't drive up the hill anymore.  Some drivers had to stop driving their cars as their cars were perpendicular to the road!  We should have taken the metro, but we thought it wouldn't snow that bad, and we only realized our mistake when we were on road.  Anyway, it also shows you how cold Athens could be.
Food and Cafés
Actually Athens is a dynamic, vibrant city.  I witnessed many restaurants that are contemporary, classy, beautiful, chic, and charming with good vibes.
Ergon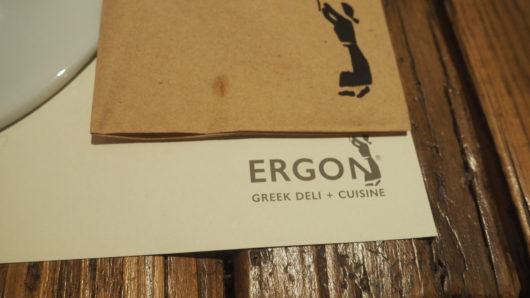 Slightly off the beaten path is Ergon.  Located near Syntagma Square, Ergon is actually highly rated amongst the locals and tourists.  I think it's quite authentic as when we went, we were pretty much the only tourists there.  But don't worry, they can speak English here just fine.  By the way, we didn't order that many dishes as you'll see below… we came twice.  Once for the first day, and once reluctantly when Agora Select, as you'll see below, wasn't opened and we came back here.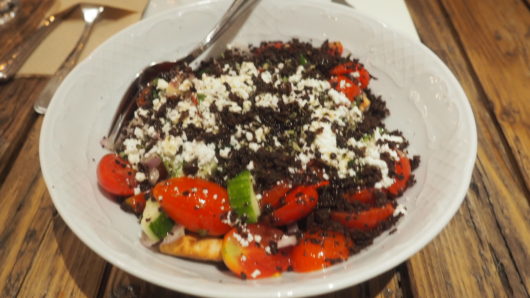 THE BEST.  Greek Salad.  I could eat this everyday.  Mega impressed.  I don't even like fete cheese that much, but the combination and freshness of this salad is outstanding.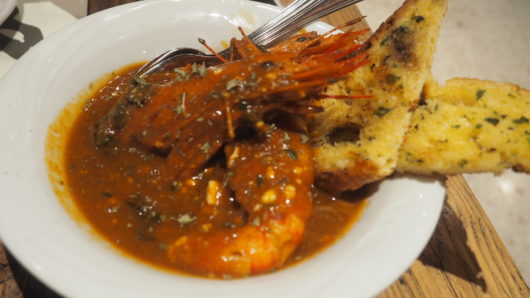 Shrimps saganaki with spicy tomato sauce and toasted bread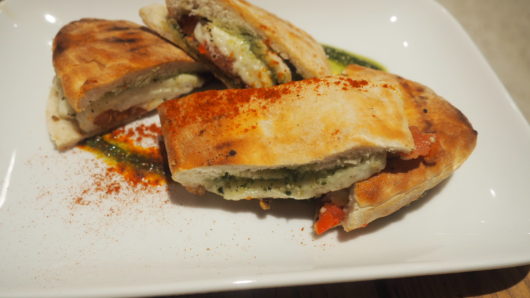 Grilled hard cheese "Scharotiri" in pita with basil pesto and grilled tomatoes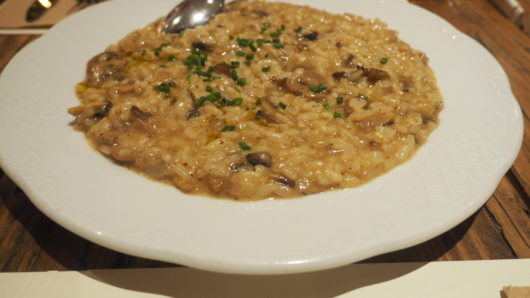 Special of the day?  Although I think it's the mushroom pilaf.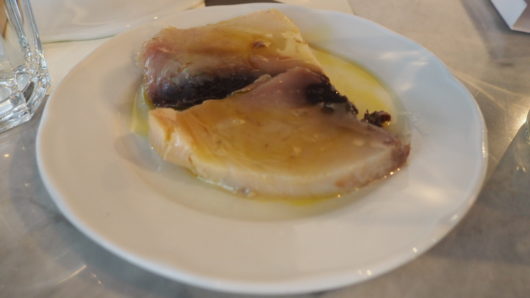 Some really salty fish.
Grilled octopus with lentil salad and sundried tomatoes pesto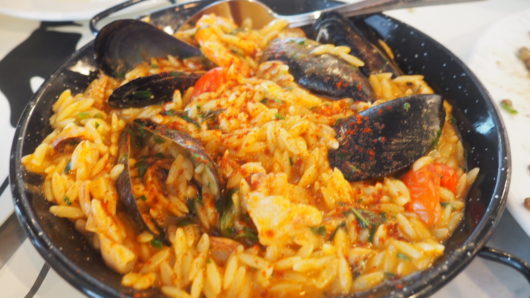 Orzo pasta with sea food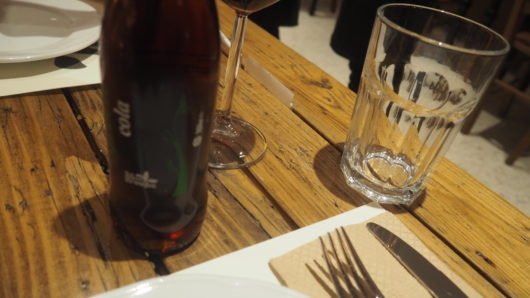 Green Cola – by Greece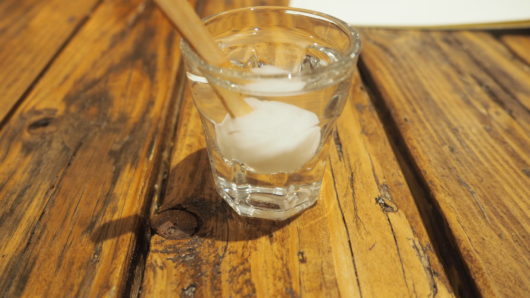 Mastic tears – an aperitif and digestive from the Greeks; or for aftertaste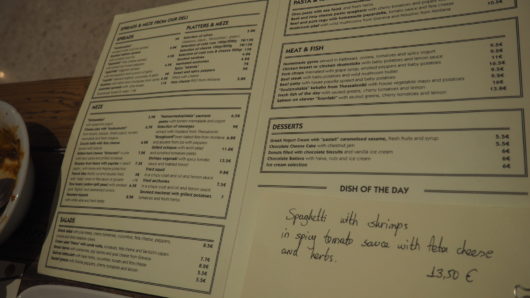 Ergon's menu
Adrianou Street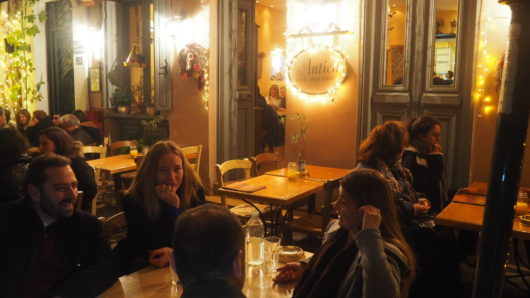 Having just finished eating in Ergon, we couldn't stuff ourselves anymore.  Although I only took a picture of this restaurant, the whole street of Adrianou Street is filled with homey, boutique restaurants.
Little Kook
This restaurant was mega popular; there were queues like people were lining up for The Weeknd's concert or something.  Perhaps it coincided with the Christmas / New Year week, and they were very Christmasy feel.  I think it's just the decorations that really attract the people here, but it's honestly spectacular – their Facebook page has over 34,000 likes. . Because of the queue, we didn't go try the restaurant.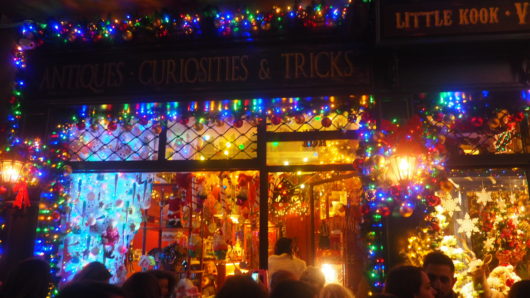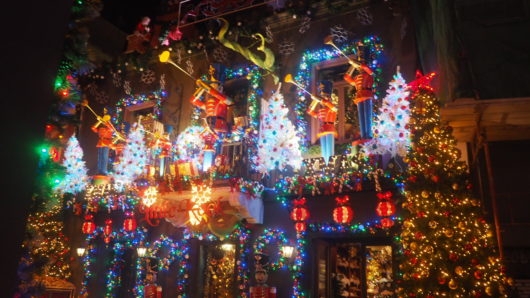 Nancy's Sweet Home
Nearby Little Kook, this was the chosen destination for our dessert place.  Again, a place where we had to queue for 15 minutes out in the cold.  This place was famous for its desserts, especially for its Kaimaki ice cream, which was a very stretchy type of ice cream found in Greece.  Tel.: +30 2103211323.  [email protected]  It's located in Heroes Square 1 & Karaiskaki Str. (Sq. Psirri).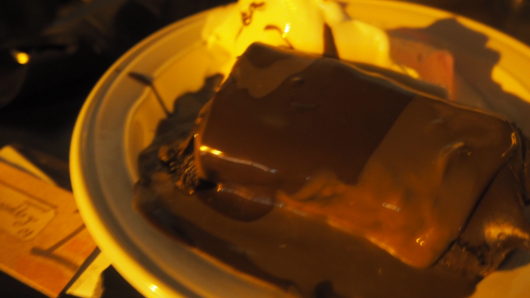 The picture isn't very clear, but look how the texture of this ice cream appears to be richer and more gluey than typical ice creams.  Same with the chocolate… oh the chocolate… it oozes warmly into your mouth.
Gazi College
The name should be obvious as to where this restaurant / café is located… in Gazi!  Did some research and Gazi was supposedly happening and hip place, and we stopped by this station briefly for a quick eat and look around.  After wandering for a bit, the restaurants there weren't as chic or modern as the ones we've encountered near Psirri, so we ended up picking Gazi College for its notable interior and since there were some people inside.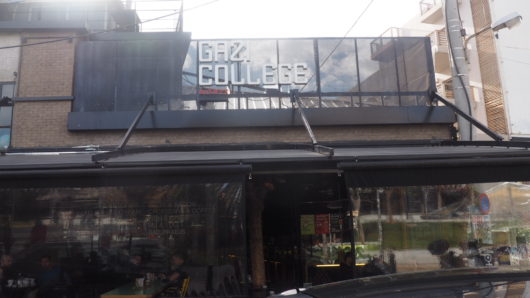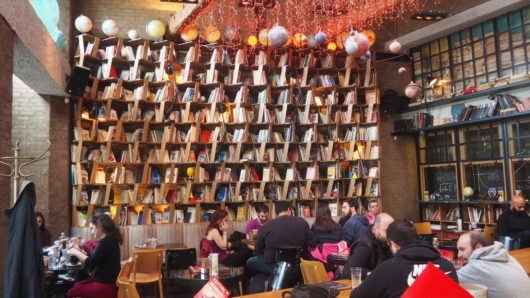 I guess all these books to live up to its 'college' name.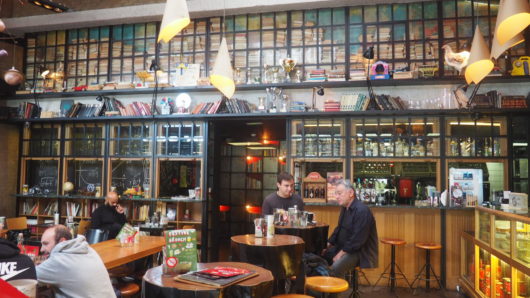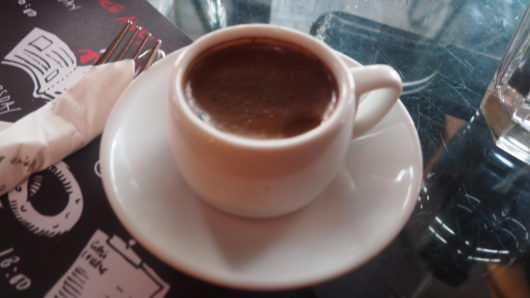 Greek coffee?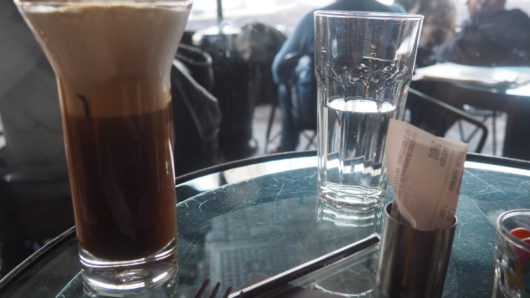 You see this funnel shaped coffee glass?  In Greece, it's called a Freddo.  Therefore, this is a cappuccino freddo.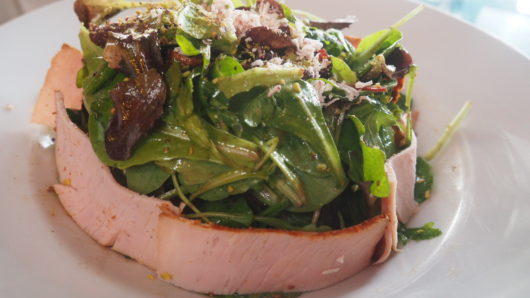 Greek salad once again, as I was impressed by Ergon's!
Some Restaurant in Psirri
I've made some silly mistakes in picking restaurants, and the following one was one of them.  Nearby Nancy's Sweet Home, this restaurant's mega red flag was when it said it had a menu for all languages – Chinese, English, Japanese etc. classic tourist trap.  Luckily it wasn't a restaurant that said it had all international cuisines, otherwise that's a major red flag!  Anyway, I fell for this restaurant because the manager or the owner of this place couldn't speak a word of English, and just kept telling us to go in.  We even left the place to seek for something better, but seeing there wasn't anything else, and believing he spoke only Greek, we went in.  It wasn't terrible, but we could have saved our stomachs for something better.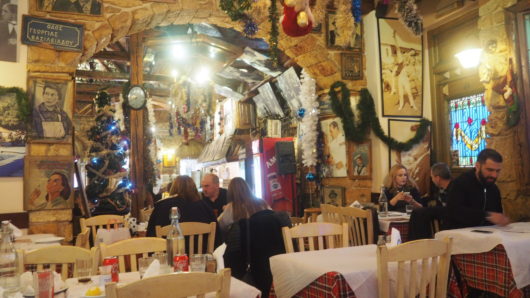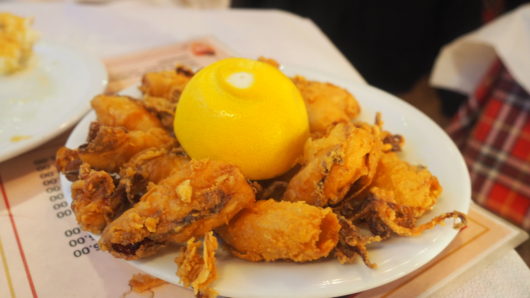 Calamari.  Or maybe we just got the wrong dish…  I don't know, we were going for seafood.
The place near Mount Lycabettus
I forgot the name of this restaurant… but it was after hiking Mount Lycabettus… about a 5 min walk descending from the cable car station.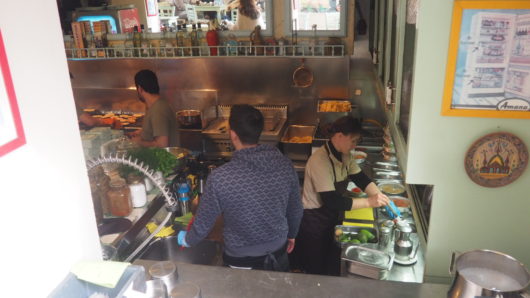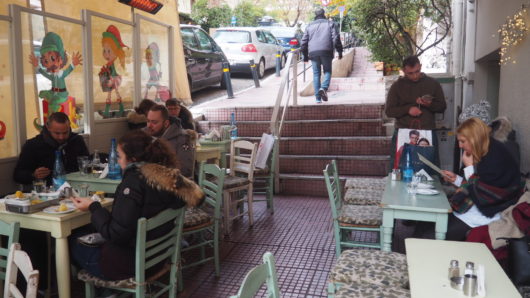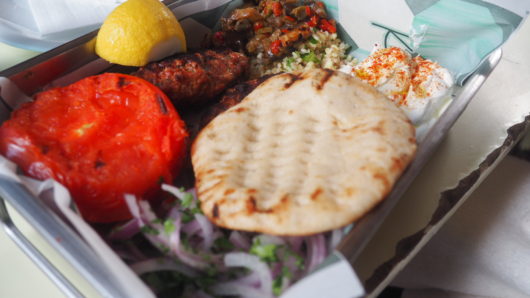 Some lamb gyros
Mayor
I wouldn't exactly call Mayor a restaurant, more like a stylish and fancy restaurant / cafe / bar where you could just come here for a cup of coffee, which is exactly what we did.  Located in the upscale neighborhood what they called Kolonaki, Mayor boasts a fashionable crowd where people gathered to meet and have a good time.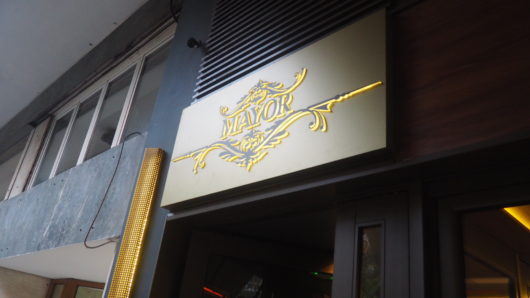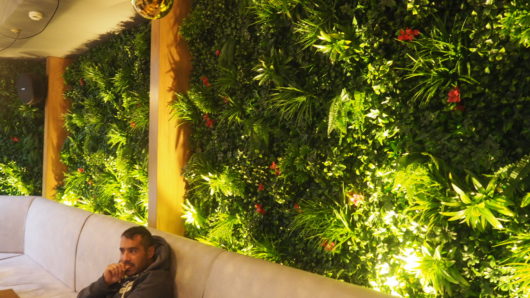 The interior design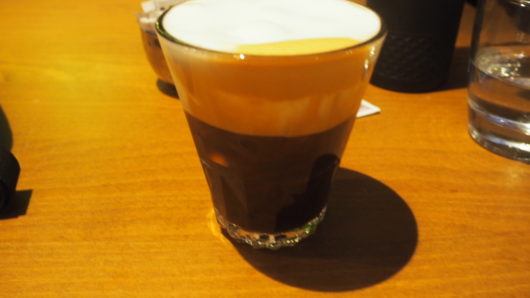 Karamanlidika
Located in Omonia, the more marketplace / Chinatown area, Karamanlidika is famous for its butcher shop appearance, with a few tables available for you to eat on the one thing it's most popular – meat.  You are surrounded by meat, and you eat meat.  Perfect for a guys' night out who are ready to smash a couple of beers.  Located a little north of Psirri.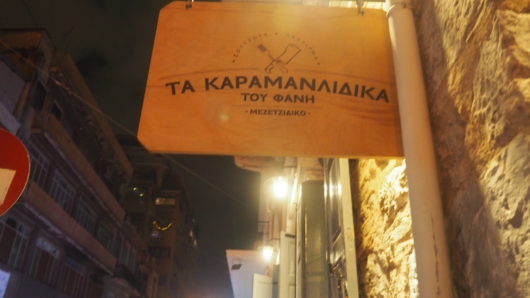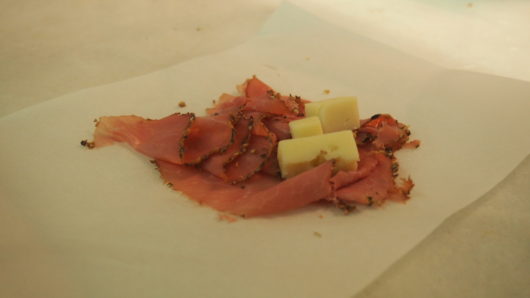 The appetizer that they give you before you're even properly sat down.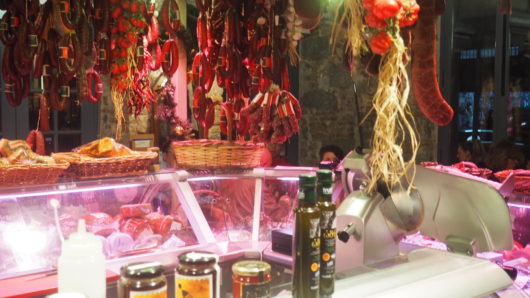 MEAT.  SAUSAGES.  RED PEPPERS.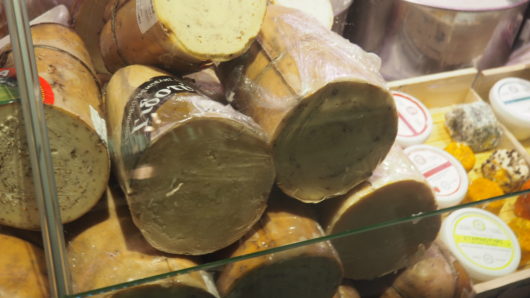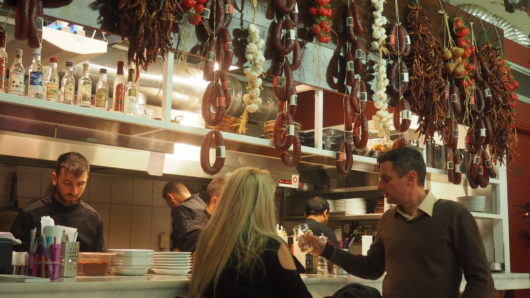 This is decoration.  This is the bar.  This is also the kitchen.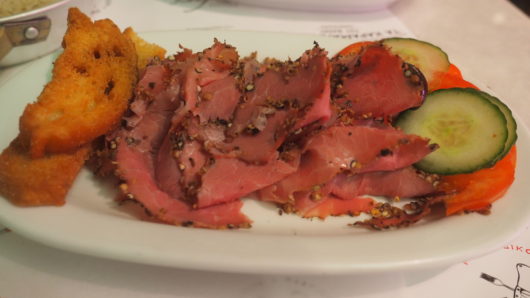 We got more.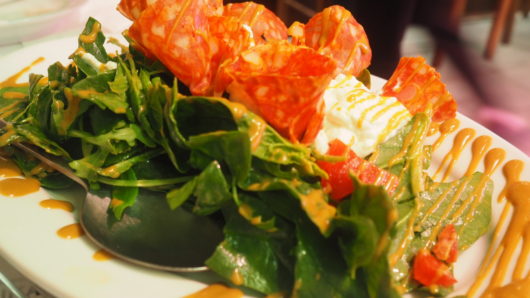 Mixed green salad with "anevato" cheese, spicy salami from Drama & tomato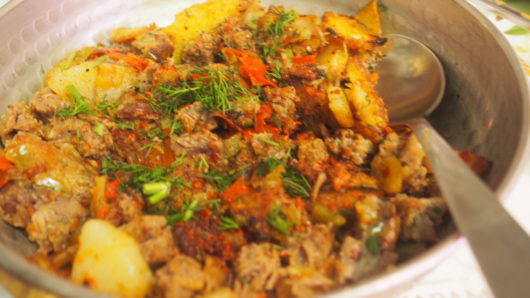 "Kavourmas" beef meat with potatoes, green & red peppers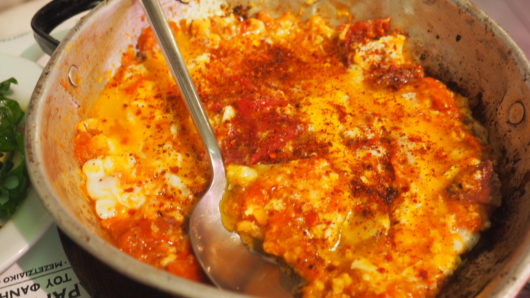 "Sachanaki karamanlidiko" with pastirma, from the Karamanlides people & sudjuk from the Constantinople tradition, with eggs & tomato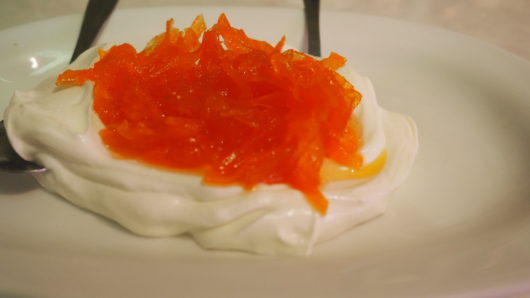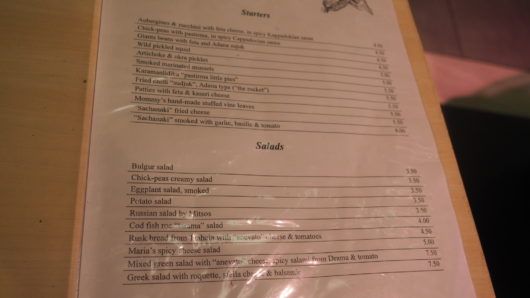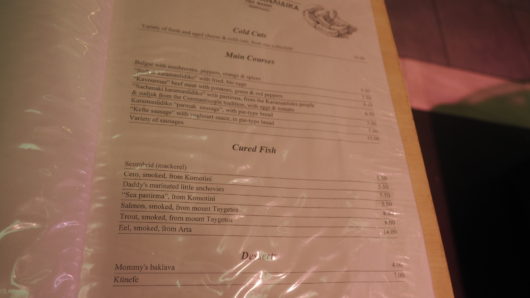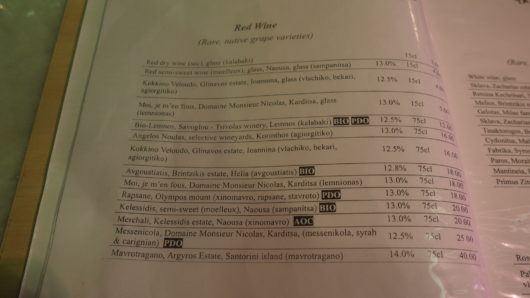 Ajnva
Located near the Filopappou Hill, this restaurant is located on the streets of Apostolou Pavlou.  Many other restaurants are located here, and it's definitely less touristy than the main area.  Lots of people were smoking so I had a hard time breathing there, pretty much every table, regardless of indoors or outdoors, was smoking.  Plus I was getting sick.  But despite that, this restaurant deserves like a 4 or 5 out of 10, I didn't really like it that much… especially the sea bass.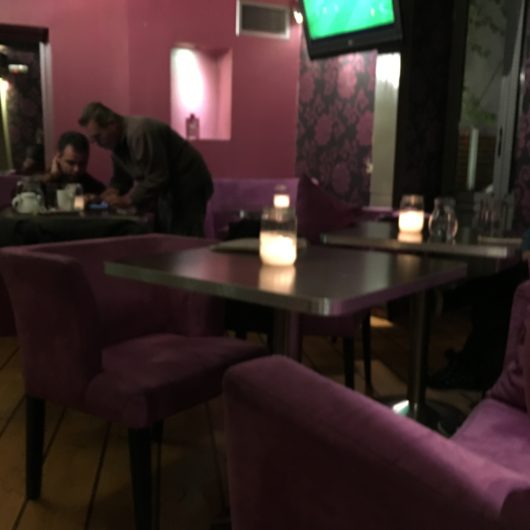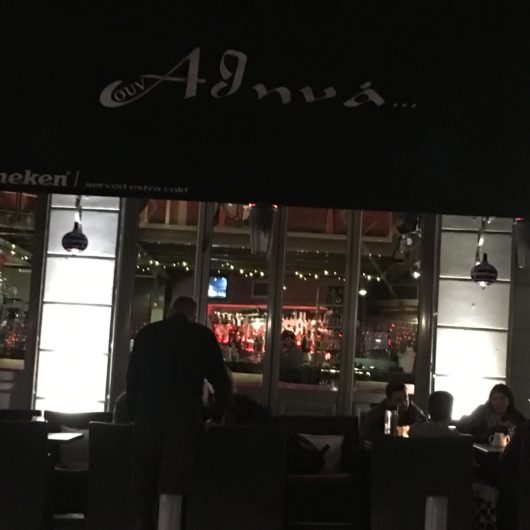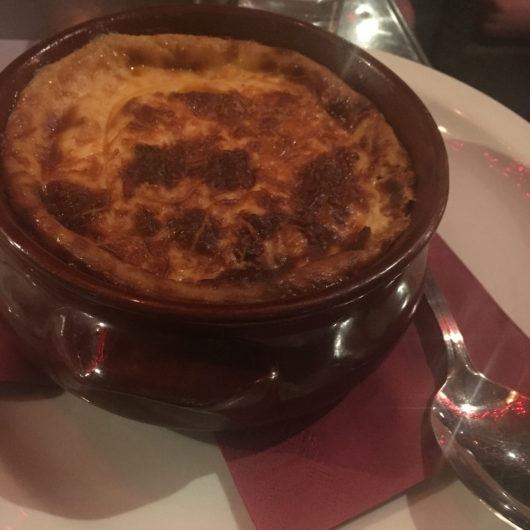 I believe it's the Moussaka, a traditional Greek dish found in all Greek restaurants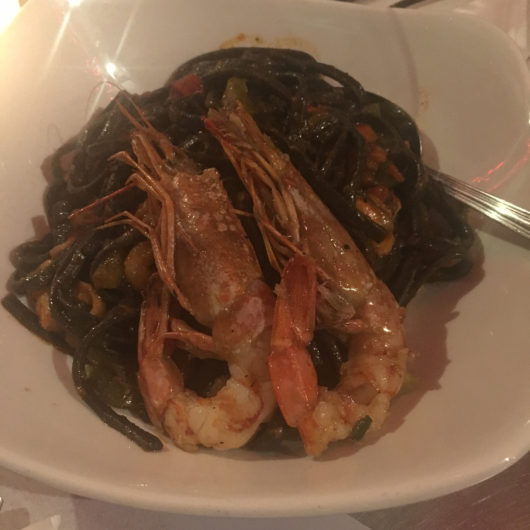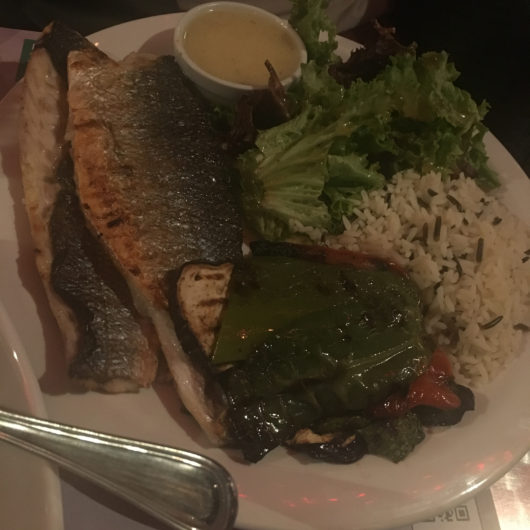 Their recommendation for the day – sea bass.  I didn't like it.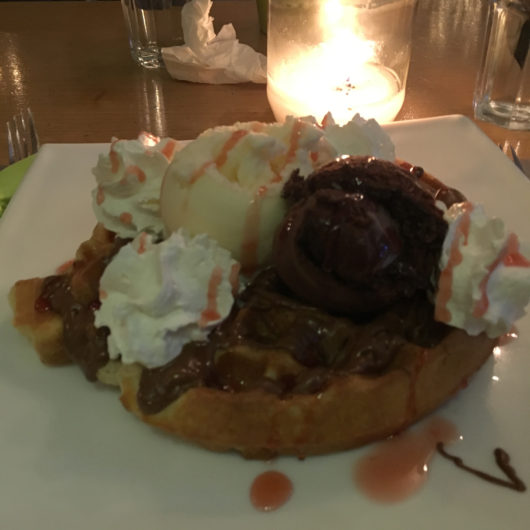 We had 0 room left in our stomaches, so we forced ourselves to stuff this in, this waffle ice cream dessert.  This was in the restaurant nearby Ajnva.
Street Cart in Athens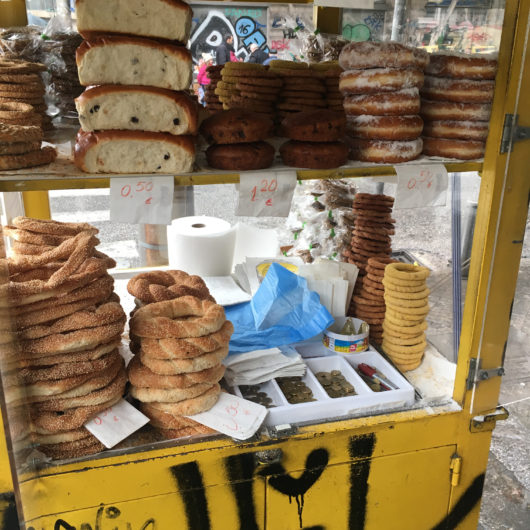 I think this cart was outside the Omonia station.  We bought some bread, like the circle bread, and asked the old man there we were looking for Koulouri.  Koulouri is a traditional Greek circular bread that is often filled with cheese.  He was super nice!  He gave us another different bread to try… for free!  I have to be honest, it was tough to bite and there wasn't much inside these circular breads, not enough content, but his gesture will always be remembered!
Some café in Megaro Moussikis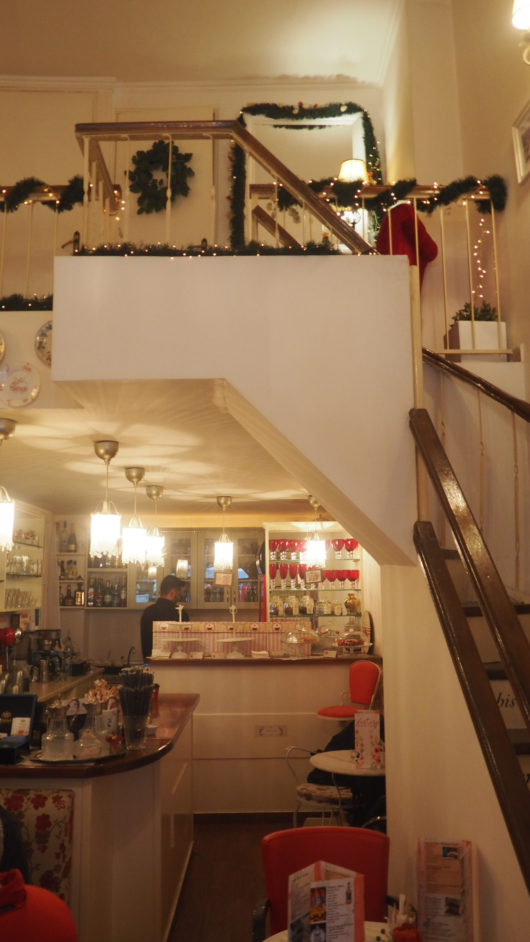 Agora Select
The restaurant that was highly rated, the restaurant that we waited for, and the restaurant we chose with the few hours we had between our arrival back from Santorini and our next flight to Dubai, but the most disappointing of all.  Not because the food was bad, nor was the service, I mean we really didn't know, because we didn't get the chance to try it!  Went to use their bathrooms, told us that lunch begins at 12pm, walked around the area, came back, and wanted to eat at 12pm.  Guess what?  They said lunch starts at 1pm!  Asked a bunch of restaurants around the same area, and they all said their lunch starts at 1pm.  Who begins eating lunch so late… Hong Kong restaurants already start serving lunch by 11am.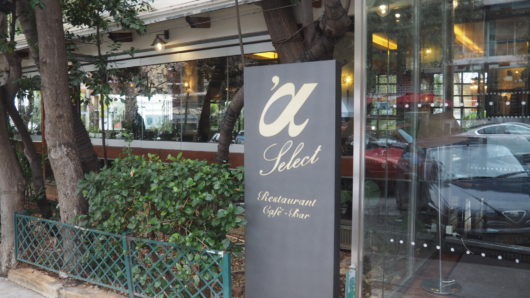 Well maybe if you have time and come across this restaurant, please let us know how it is.
Athens Food Market
Came across this food fair while walking from Omonia to go to National Archaeological Museum (we ended up not going the first time around as it was hitting the last entry time).  Just walked around, and we were already stuffed and not trying to get too fat from this trip, so we didn't get a chance to eat any of the stuff from the food stalls.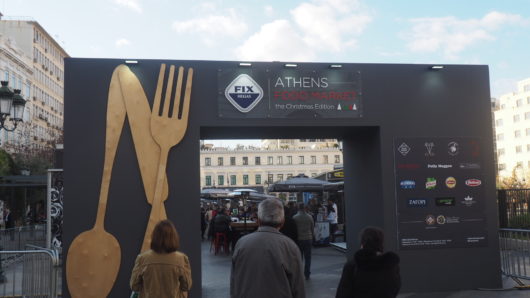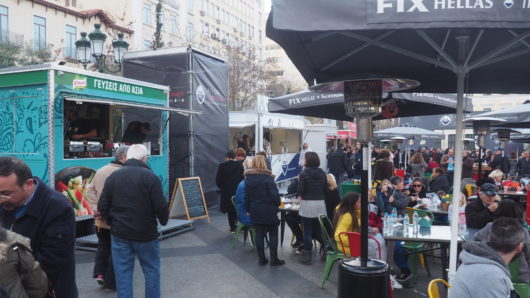 Mokka
Stumbled upon this place while wandering around Omonia, this café keeps coffee real by importing coffee beans from mainly South America, and some from Africa.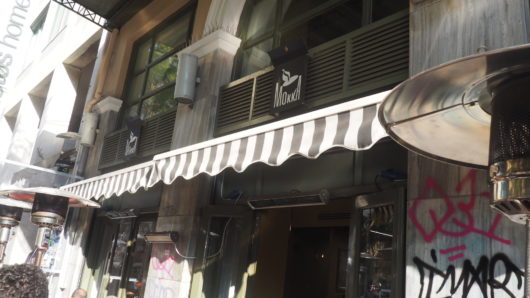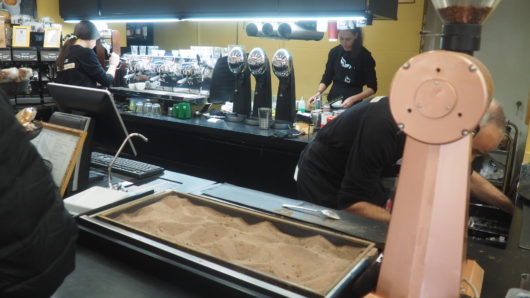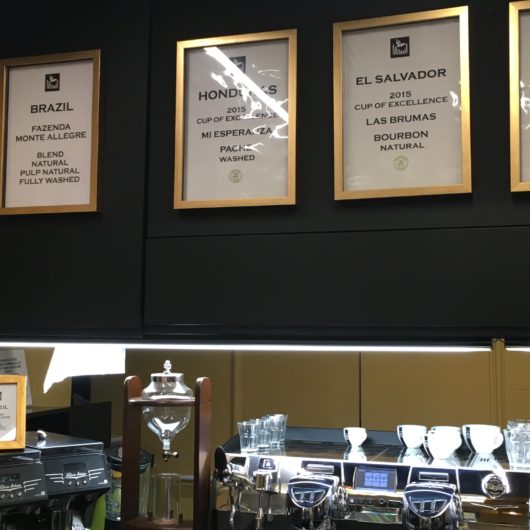 Where some of the beans are from – you can choose
Yaria
For some reason I have Yaria's business card, but we didn't go there.  Tel no. is 2103251619 or 2103251667, e-mail is [email protected]  It's located in Plaka and the food looks amazing on their website.
Athens Graffiti
I took a couple of pictures of graffiti in Athens, since there were so many creative arts out there.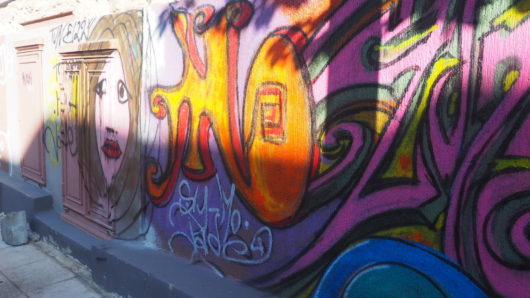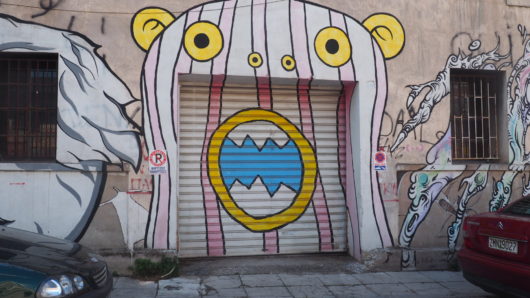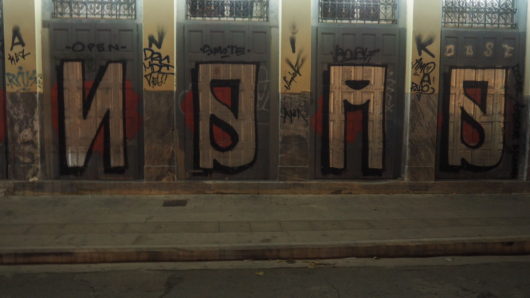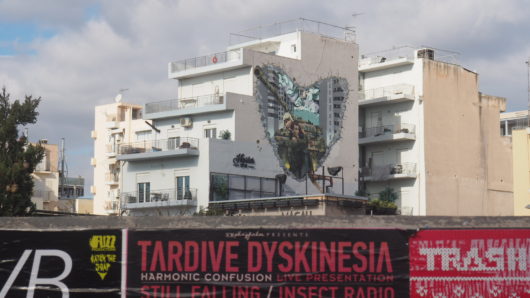 This one really caught my eye.
Things To Do
Arch of Hadrian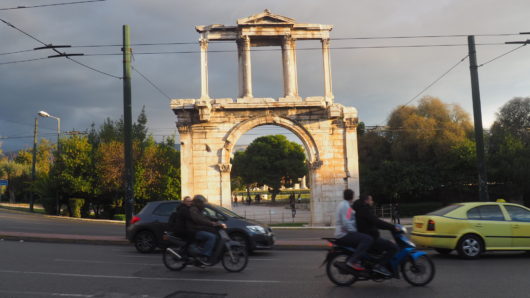 Located just right outside our hotel, the Hadrian's Arch is a monumental gateway to the structures on the eastern side of the city.
Temple of Olympian Zeus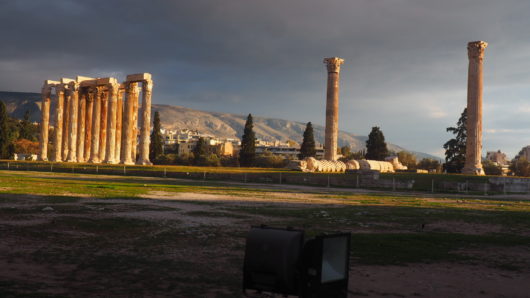 Structures such as the Temple of Olympian Zeus, a former colossal temple in Athens.
Zappeion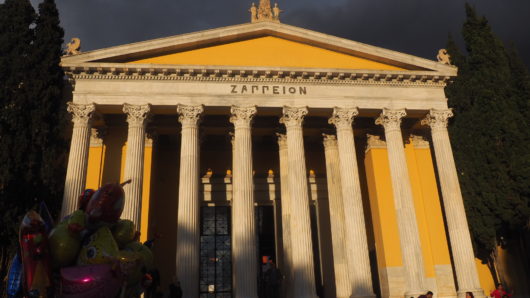 Used for ceremonies and meetings, both official and private.
Panathenaic Stadium / Kallimarmaro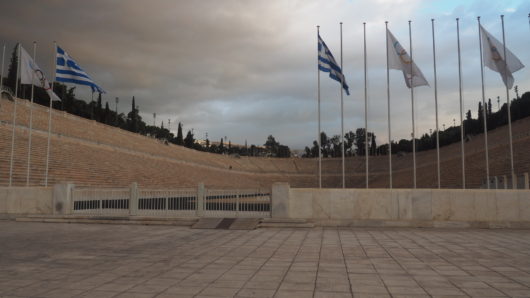 Where the first modern Olympics was held.
The Changing of Guards
Funnily enough, while walking to Syntagma Square, we coincided with the Changing of Guards.  More info at Evzones.
Syntagma Square
Quite a few happenings here.  Probably you can come here for shops and restaurants.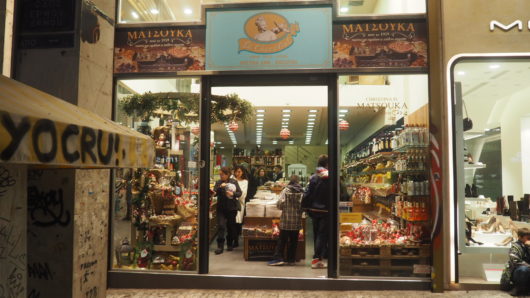 Monastiraki Flea Market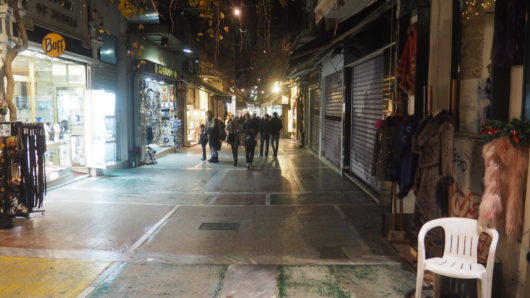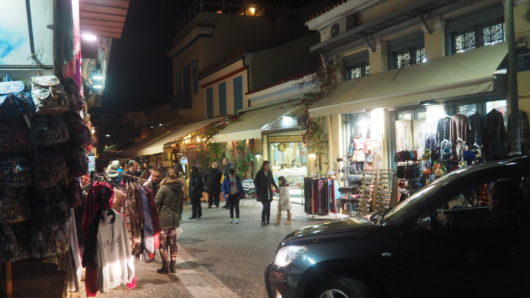 Acropolis of Athens
The main attraction of Athens.  The center of Athens.  However, in my personal opinion, with the historical importance of Greeks, there's not much left to be seen and more to be disappointed.  If anything, I found Rome to be much better with their historical architecture availability than Athens.  Also so pricey.  Also many things were under renovation when we went.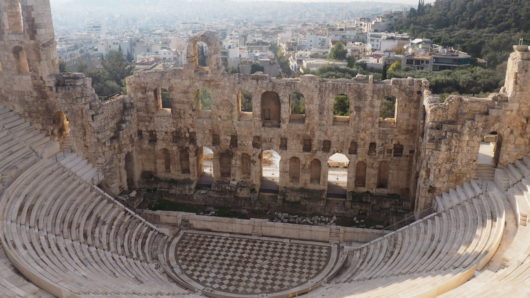 Odeon of Herodes Atticus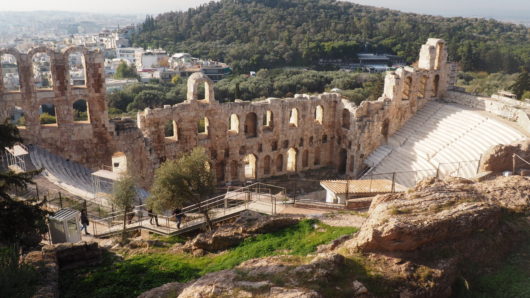 From a different angle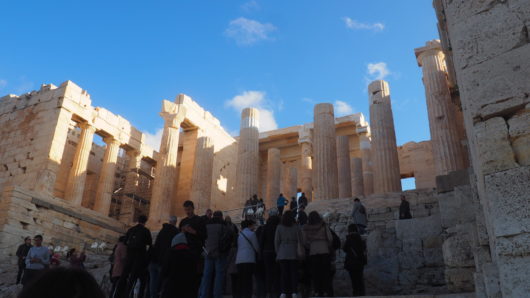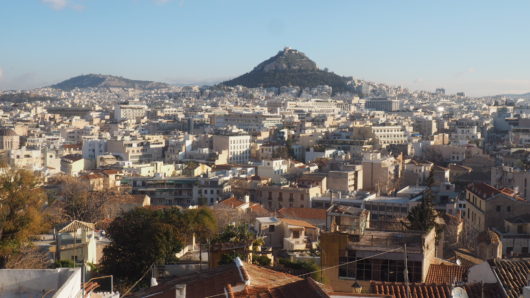 View of Athens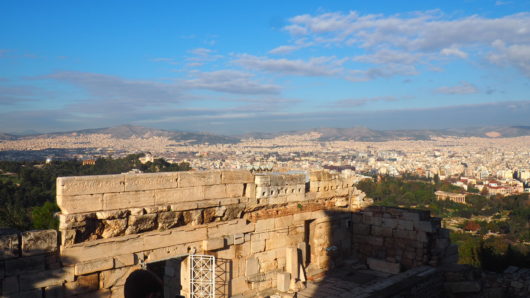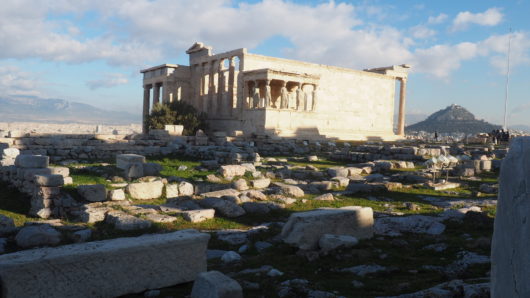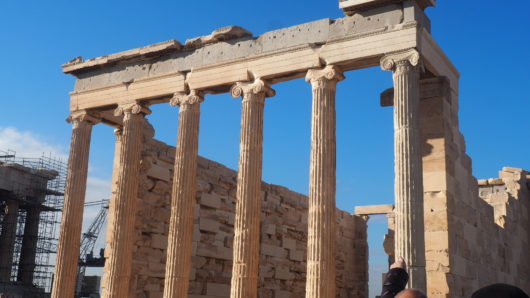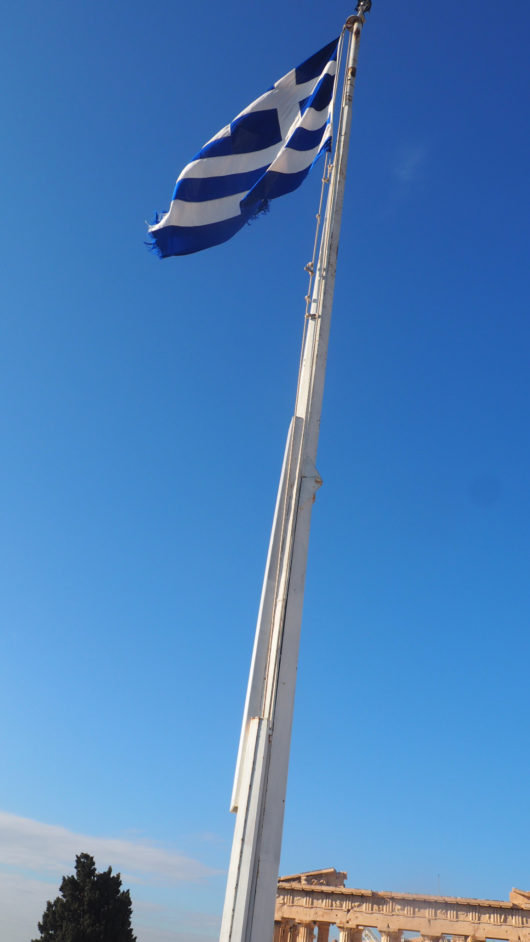 Greece flag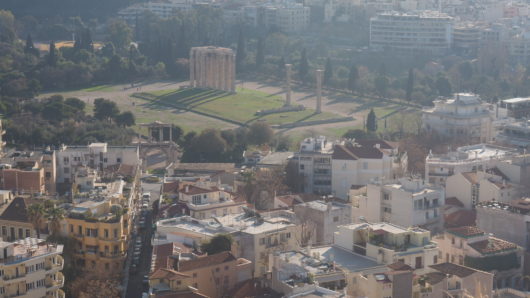 Another view of Athens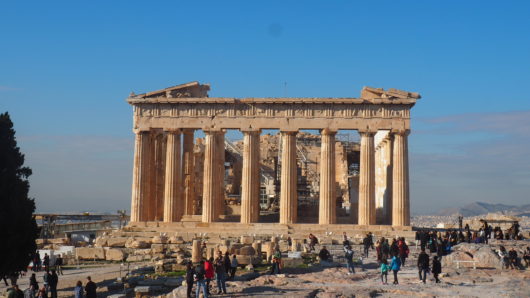 Parthenon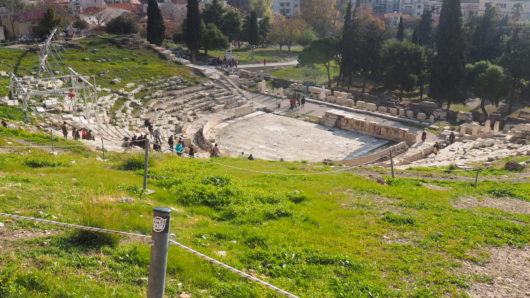 Theatre of Dionysus
Acropolis Museum
Why this name?  Because this museum houses all discoveries of the Acropolis, that area you saw from the pictures above and its surrounding slopes.  Plus it's located nearby Acropolis.  Actually, the exterior of this museum is beautiful!  I find the remains shown in this place a tad repetitive and aesthetically average.  But if you're very into the historical significances, then this place may be for you.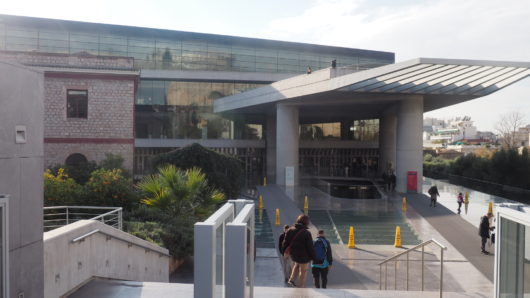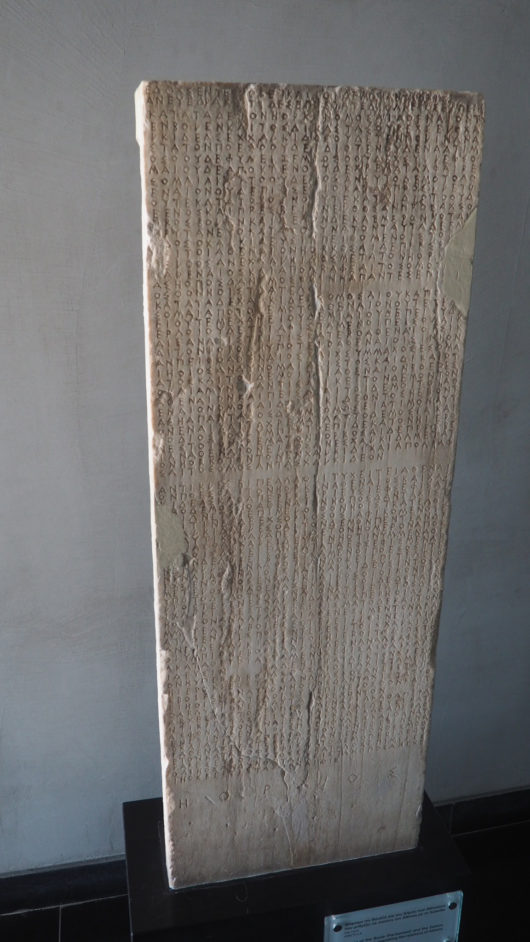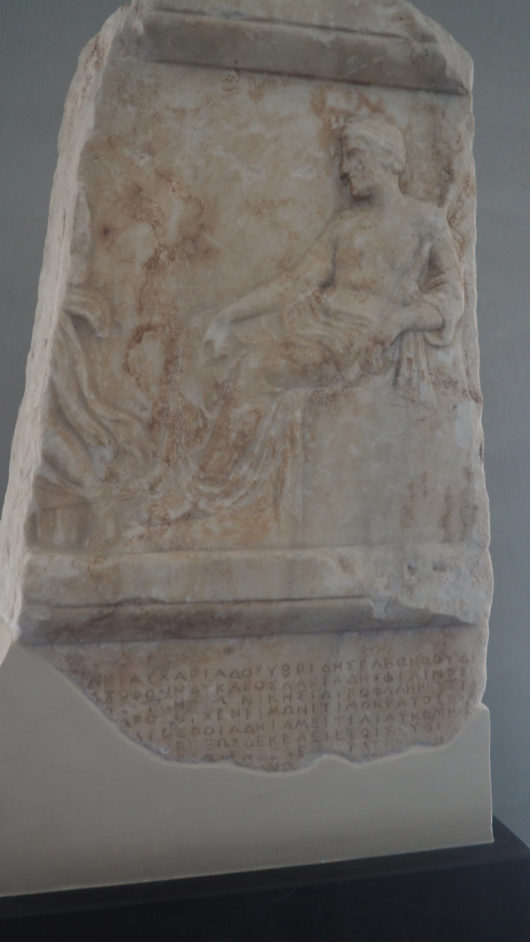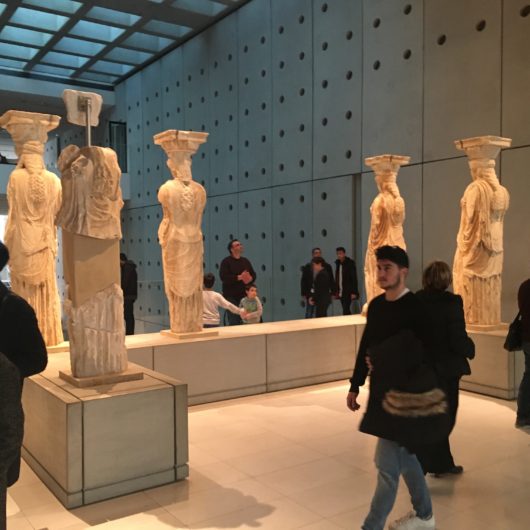 Missing a sixth statue.  Actually these statues cannot be moved and must be kept in the Acropolis museum as fears that they are so delicate that any movement can cause it to be broken.
Filopappou Hill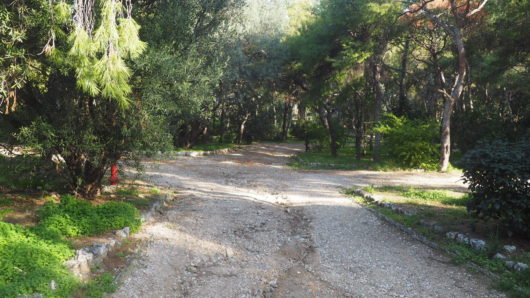 Pretty much like strolling around the park these days.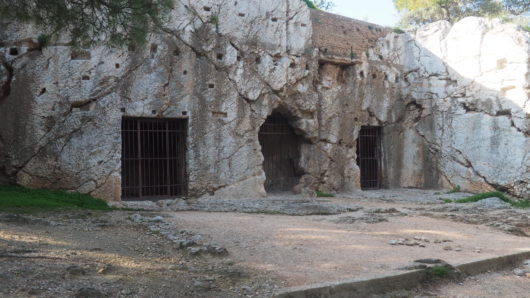 Socrates prison.  I was cold even with many layers, being kept here as prisoner must have been terrible.  Also, when I was in class, I expected this 'prison' to be far far away.  It was described as that Socrates was ostracized from the city of Athens, but it wasn't even half an hour walk away.  Socrates by the way is a philosopher, and he said "true knowledge exists in knowing that you know nothing."
Omonia
While walking northwards to National Archaeological Museum from Syntagma Square, you will come across Omonia.  You will know when you've reached there when you notice that the area has become more local.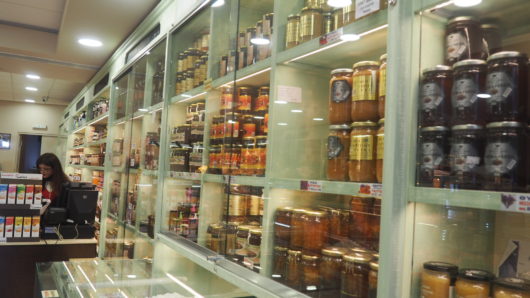 For example, you will come across local shops.  This one sells honey.  We went to one that sells spaghetti sauce and olive oil and all good ingredients made from Greece called Perilesvou (although it really doesn't have an English name, I'm just using its website address).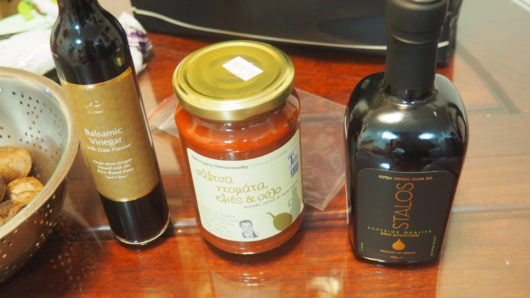 The balsamic vinegar is from Dubai, it's a date balsamic vinegar.  The spaghetti sauce in the middle contains orzo, bought in Greece.  Then we have the cold extracted extra virgin olive oil, way cheaper than when bought in Hong Kong.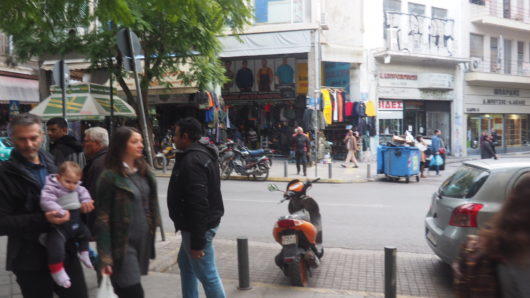 As you can see, the neighborhood already looks more rundown.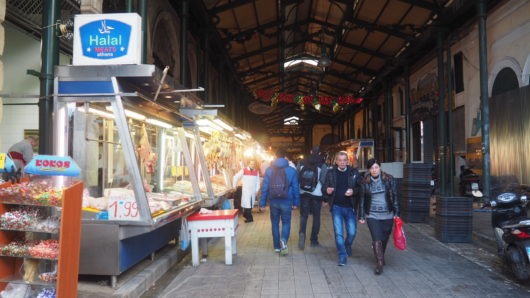 And there's the wet market.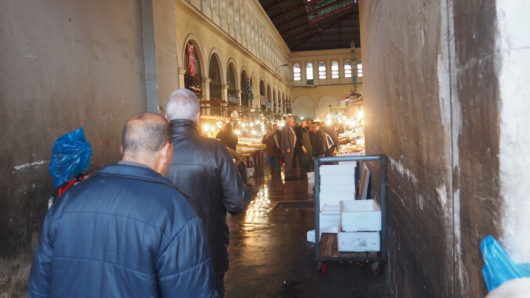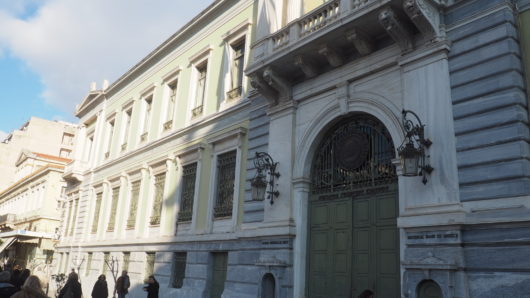 Continuing forward, you will even come across this.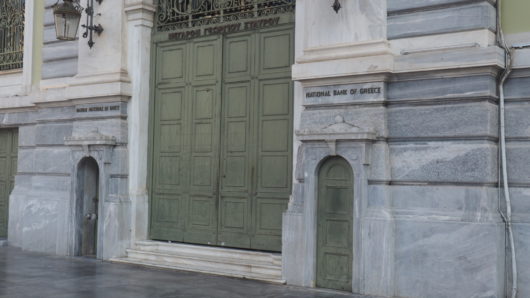 Which is the National Bank of Greece.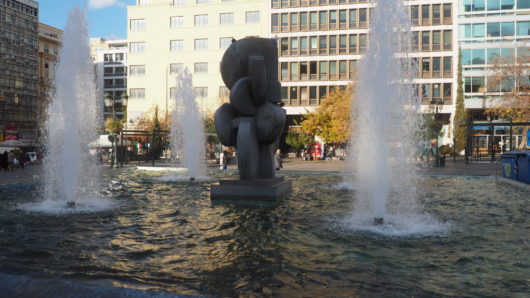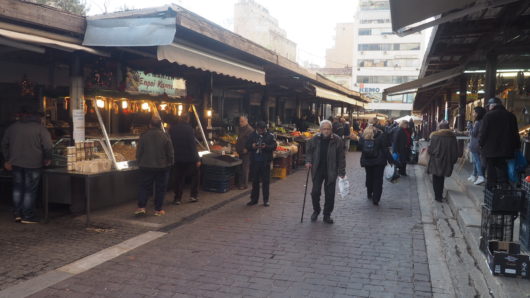 Hadrian's Library
Located nearby Monastiraki, Hadrian's Library remains not much (pretty much just a wall), but it is very noticeable when you walk by it.  Created by Roman Emperor Hadrian in AD 132.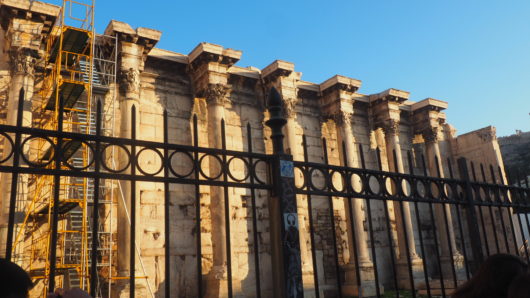 Roman Agora
When you purchase the ticket to the Acropolis of Athens, you have the choice to also purchase to enter the Roman Agora as well, amongst other things like the Panathenaic Stadium.  My two cents?  Don't pay for the extra, it's really not worth it.  The Panathenaic Stadium, while being notable for hosting the first Modern olympics, isn't a sight to behold, nothing like the Colosseum which is massive in comparison.  The whole of Roman Agora can be seen right outside a restaurant – it's pretty much just columns scattered across a land field, I kid you not!  Unless you really want to be inside and really "feel" the area, or like most people you have the itch to just do it so that you can properly claim you've been there.  Otherwise, save your Euros.  Or unless you're helping the Greece to prevent defaulting.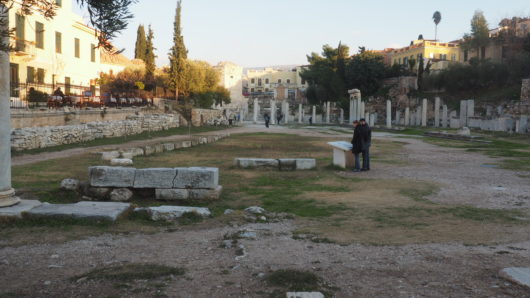 Pretty much what you see is the whole of Roman Agora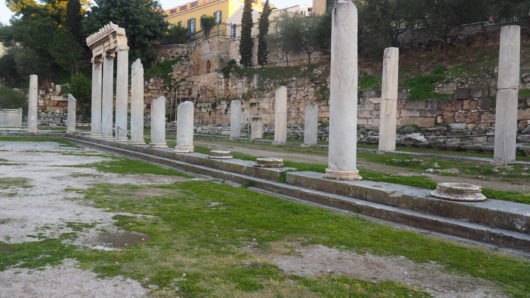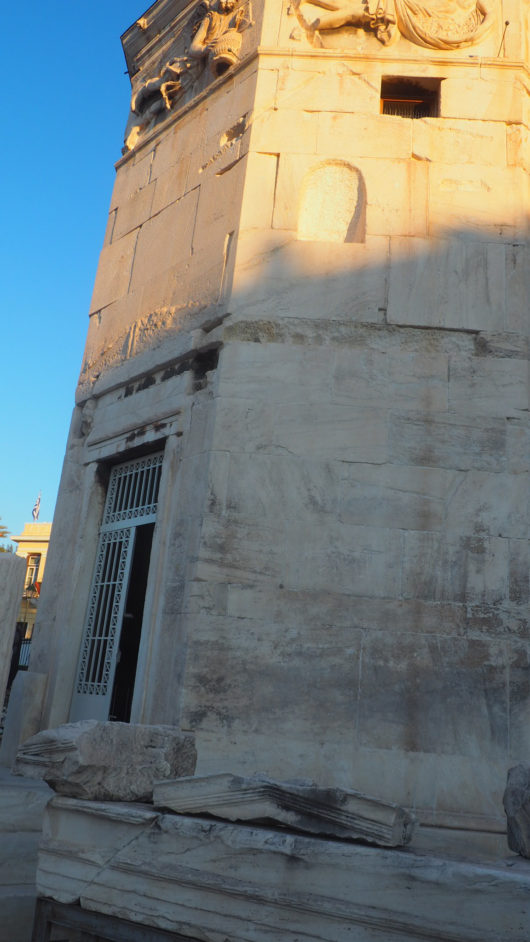 Al Hammam Baths
Looking for a Turkish spa?  Look no further than Al Hammam Baths in Athens.  You probably have to book one day in advance as a lot of their spas are reserved really early.  I've done it twice on two different days, I've done the chocolate spa where you feel the hot chocolate mixture drips on your back (but they smell sweet and smooth on you afterwards), and I've tried doing the Turkish spa where you're in this steam room and supposedly you're in the steam room for the massage as well.  But I couldn't breathe properly in the steam room so I resorted back to a 30 minute massage, this time with just normal massage oil.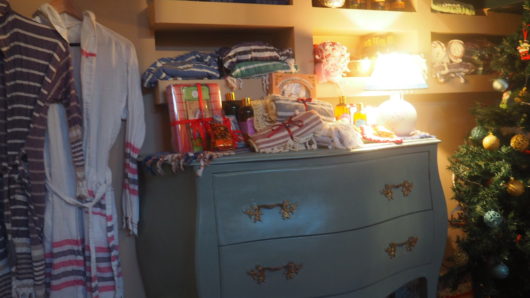 See those robes on the left?  That's what you wear to go for massages.  You have to take off all your clothes but they provide you with their own, disposable briefs.  Also you have your own shower room as well for those wondering.
From their brochure: "The hammam will cleanse your body in a heated low mist room a top heated Marble tables, where a therapist exfoliates you and delivers an invigorating full body gommage and bubble olive soap massage, your skin will be left feeling soft and supple."
National Archaeological Museum of Athens
The National Archaeological Museum houses many important Greek artifacts and Greek art that boasts historical, cultural, and artistic value.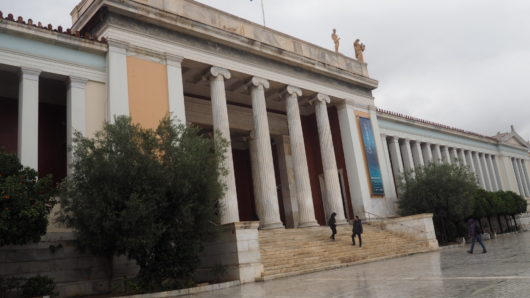 Entrance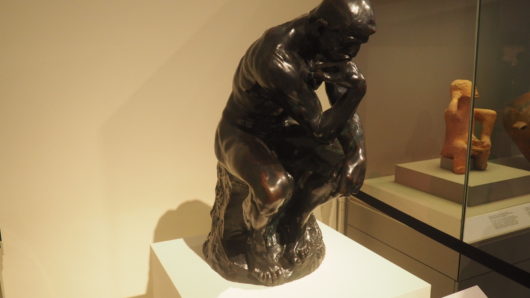 The very famous modern day, "The Thinker"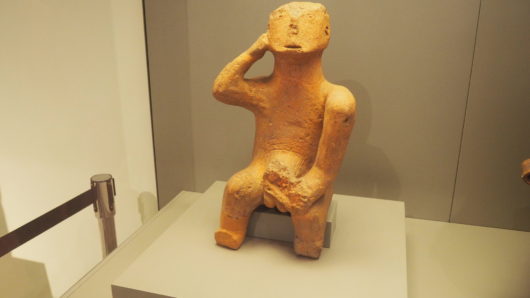 The Thinker's artist got his inspiration from this ancient piece, something similar like the Ponderer or something like that.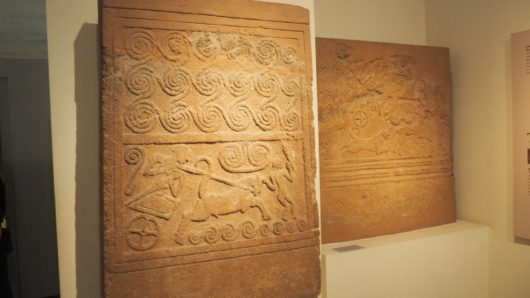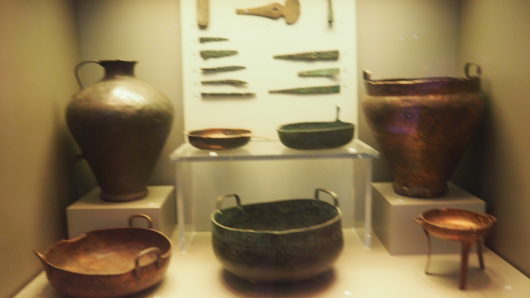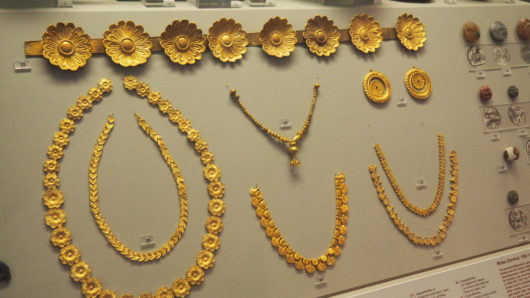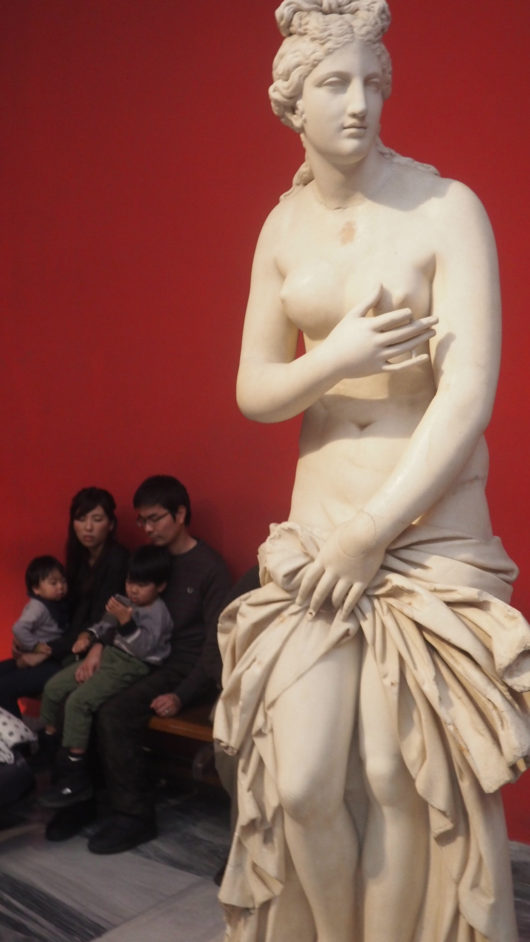 A statue of Venus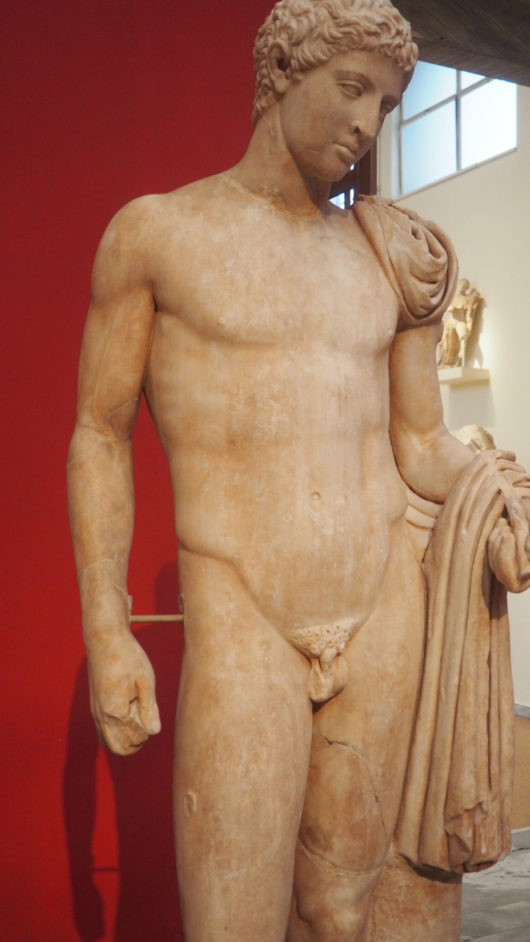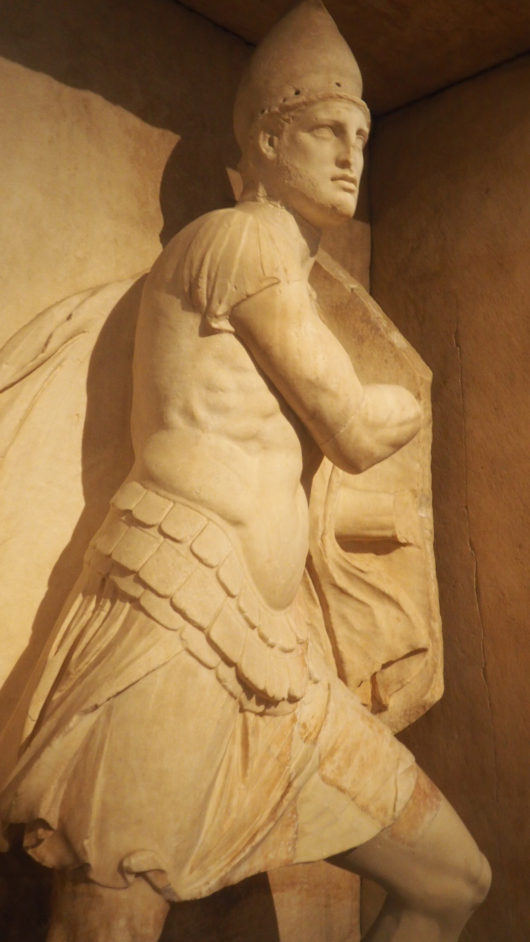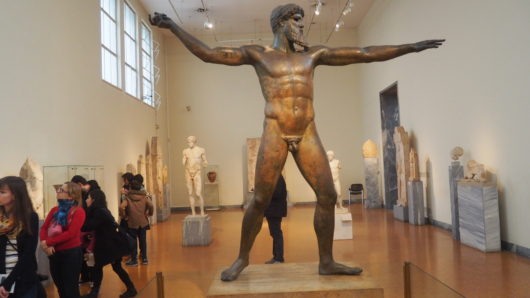 I wanted to pose exactly like this statue right here, arms spread across as if I was surfing.  The guard there banned me from doing this, saying there is no posing in this museum.  So all I could do was just stand there and smile…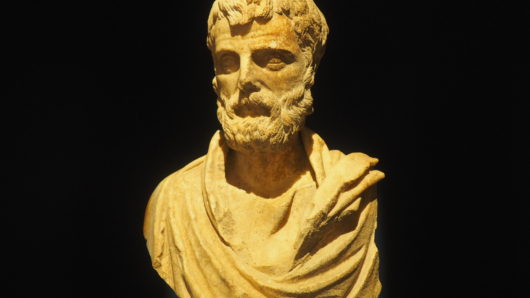 They call these busts
Outdoors, also a few more statues
Mount Lycabettus
Mount Lycabettus is a mountain where you can choose to climb up or take the cable car station, which costs money.  The rides are like every 15 minutes or 30 minutes or something like that.  We climbed up, and took the cable car down as it was slightly raining and paths were too slippery.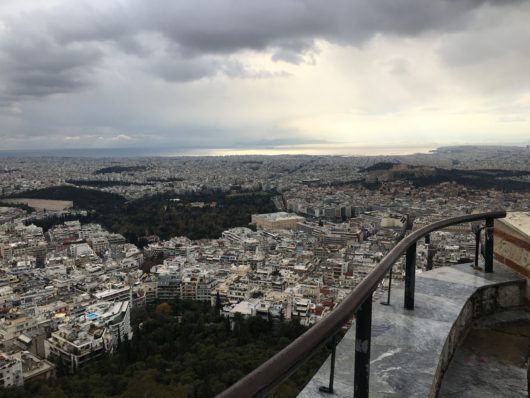 View of Athens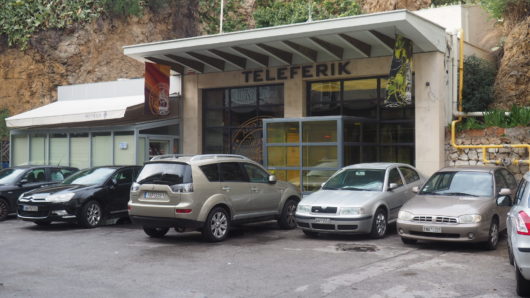 Cable Car station
Benaki Museum
The Benaki Museum that houses Greek art from various time periods, probably my favorite museum in this city out of the other two I've visited.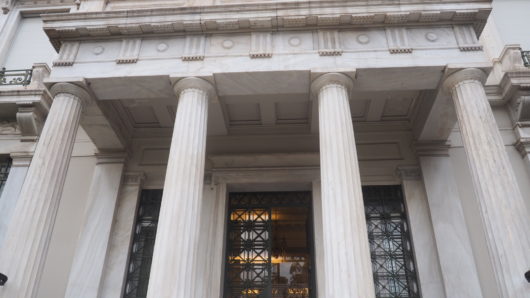 Actually nearby Benaki museum, if you head northeast, you will reach Kolonaki, which has lots of chic shops and restaurants.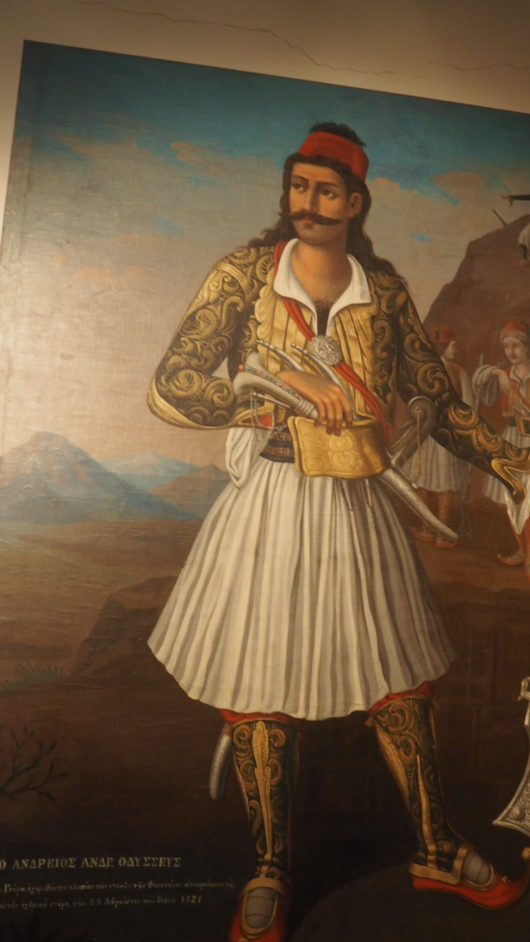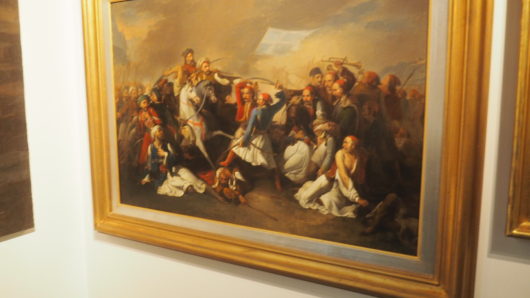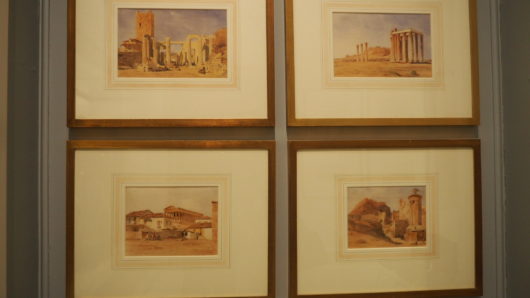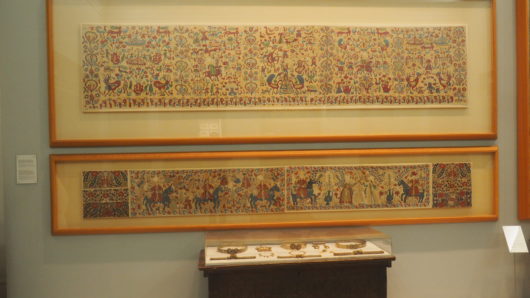 Around Athens
And just a few more pictures that were randomly taken around Athens.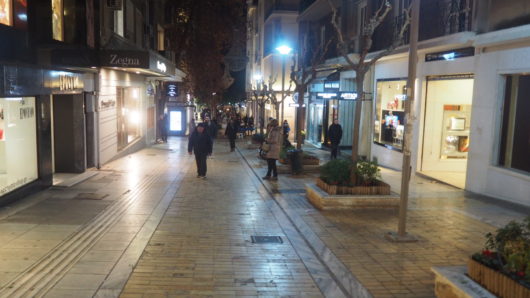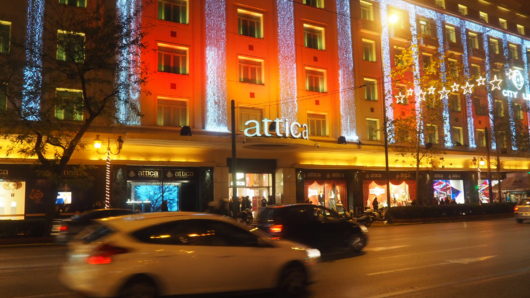 Attica mall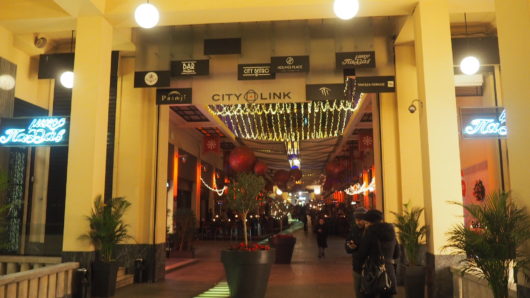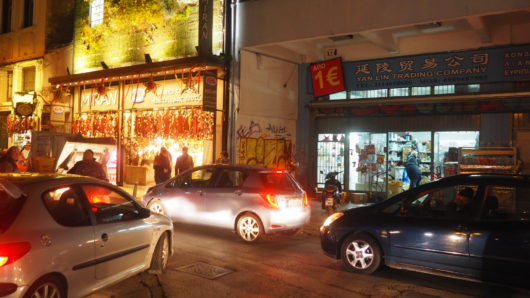 Near the meat store is Athens Chinatown
A cool store to check it out, Haris Cotton (website).
So to sum it all up, Athens' impression on me was much higher than what I initially thought of it, before coming here and before the first few hours I was here when we took the wrong train and headed to the sketchy suburban areas.  You hear all these stories about Greece about to be bankrupt and expect a lot of crimes and disasters, but once you arrive to the main part of the city, the city is quite vibrant, lively, and fabulous.  A great place to walk, many cool and nice restaurants to check out, and the sky is beautiful when it isn't raining.
In terms of the cultural and historical things to do, I got to be brutally honest but Athens is a poor man's version of Rome.  Last time when I went to Rome, there was way more to see, way more to do, and way more that still remains.  I don't blame this on Athens, a lot of their historical remains were destroyed for different reasons, and so its no fault of theirs, but as a tourist you feel there's more to see in Rome.  Just saying.
Have you been to Athens?  What do you think of the city?  Comment below.
Other things we didn't do:
Glyfada, suburb on the sea with endless shops, cafes, restaurants
La Cantina Fresca
Maiandros, traditional restaurant-cafe
*Last updated on Nov. 23, 2017