This has got to be my most spontaneous trip of my life, a 30 hours trip in Kuala Lumpur.  Here was how it started: an e-mail on Wednesday evening… I tried calling her to reconfirm but no one picked up.  Started making a pros and cons list at night as to whether I should go to Kuala Lumpur in case I was eligible.  I tried calling her again on Thursday morning and no one picked up.  Then I sent an e-mail.  OK if she doesn't reply in a few hours then I'm not going.  All of a sudden, I receive an e-mail confirming my status to qualify for a pitch competition.  I gave it a few extra minutes thought, then I started looking for flights that could get me there on Thursday night and come back as early as possible on Saturday.
Kuala Lumpur feels like a city with massive potential and very urbanized, but lacks in being as modern as compared to its other Asian city neighbors.  The first thing that really caught my eye was the diversity of the people there in terms of race and ethnicity.  The second thing was… it did not feel as humid as Hong Kong and therefore not as hot as Hong Kong.  I actually quite enjoyed the heat there… maybe I just so happened was there on a day where it wasn't as humid.
I mean there were modern skyscrapers here and there.  There were in fact a lot of Islamic architecture that fascinated me.  The blend of cultures and ethnicities expanded beyond just the people themselves, but also it is reflected in the architecture and workplace environment.  Muslims in the office get a longer lunch break to do religious prayers on Friday.  Also, I generally felt quite safe in the places I went to.
Flight and Transportation
The only flight that fit my schedule was AirAsia.  Departed at around 9pm from Hong Kong and arrived at the Kuala Lumpur International Airport at 1:30am.  Maybe because it was late at night so the line to get out took forever… like a little more than an hour!  And KL's airport is actually not quite close to the city centre, about a 50 minutes drive, so by the time I checked into the hotel it was already 3:30am zzzz.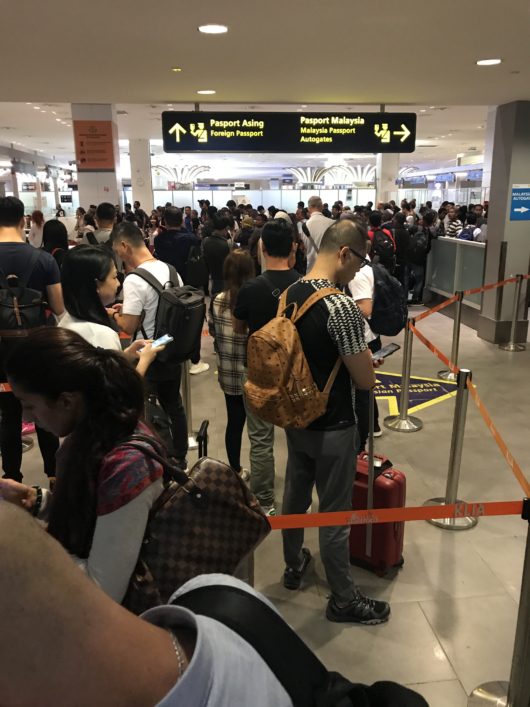 The line at 1:50am
My few comments about AirAsia – very compact and possibly the tightest seats I've ever sat at.  It's a budget airline so everything is charged, including if you want to check in your bags, if you want food etc.  Sometimes the cleaning on the plane isn't done properly… there was leftover tissue at another seat.  On the way there, this guy who was sitting in the middle seat had his elbow slightly sticking out encroaching on my territory and time to time I could feel his arm hair.. ugh.  Other than that, I thought the service was not bad and the flight itself was quite smooth.  The trip on the way back to Hong Kong was even smoother.
By the way, before you go to Malaysia, you must download Grab.  I thought I was being clever getting metered taxi from the airport because I read online that it was a bad idea to get those drivers that ask you to ride with them and that you should do it the proper way, which was to go to the taxi stand at the airport and get a taxi.  First of all, little did I know that there were two types of taxis from the airport – one was metered and one was fixed cost.  Fixed cost was about 65 ringgit (from what I heard), but anyway I made the rookie mistake of getting the metered taxi, and ended up costing me 150 ringgit!  I realized my mistake after conversing with one of my Malaysian friends that I had lunch with later in the day.
Anyway the point is, an even better option than getting the taxis is just to use the Grab app, which is extremely prevalent and popular in Malaysia now.  It's like Uber, but instead of charging you for both distance and time, they charge you based on the distance and it's a fixed fee, so therefore the drivers are incentivised to get you to your destination as soon as possible and more than likely they can't trick you because Grab's system already calculated how much it will cost and it wouldn't differ.
Just to elaborate on this a little bit further, so the reason why Grab is dominating in Southeast Asia and got Uber to get out was because of this system which makes it cheaper.  From what I read online, apparently it was faster to hail a Grab car rather than an Uber car.  Also apparently Grab doesn't have significant "surge" prices that Uber does as well.  All in all, Grab won the Southeast Asia market due to a price competition, which allowed them to dominate the market and become the go to brand for ride-hailing services.
Anyway so the public transportation in Kuala Lumpur takes you mainly to the major shopping malls and such, but according to my friend, apparently locals in Kuala Lumpur tend to drive a lot because a lot of the destinations that they go to are actually outside the areas reachable by monorail.  (Also another reason why ride hailing is so popular in Malaysia now due to their need to rely on cars).  For those planning to rent a car, just so you know, there is always a lot of traffic at city centre even at 10pm and it's difficult to find parking spaces.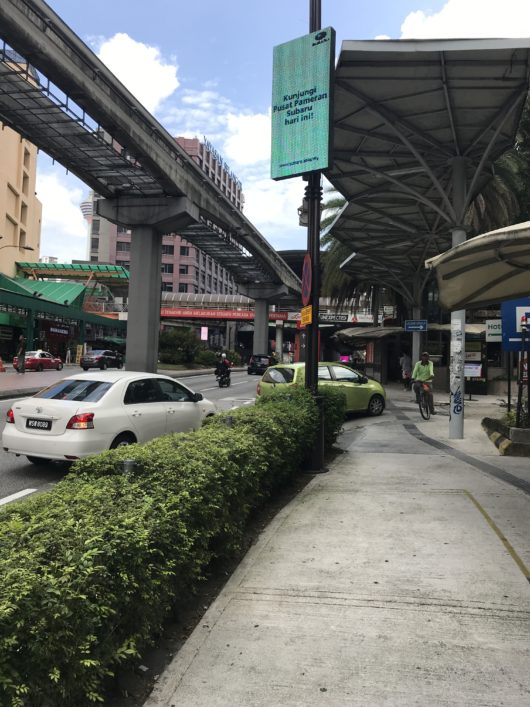 Monorail (see the line at the top left).  I was looking for the entrance to the underground subway for quite some time after arriving at my destination based on Google Maps, and I couldn't find it for a few mins.  Then I looked up at the sky and then I slapped my head.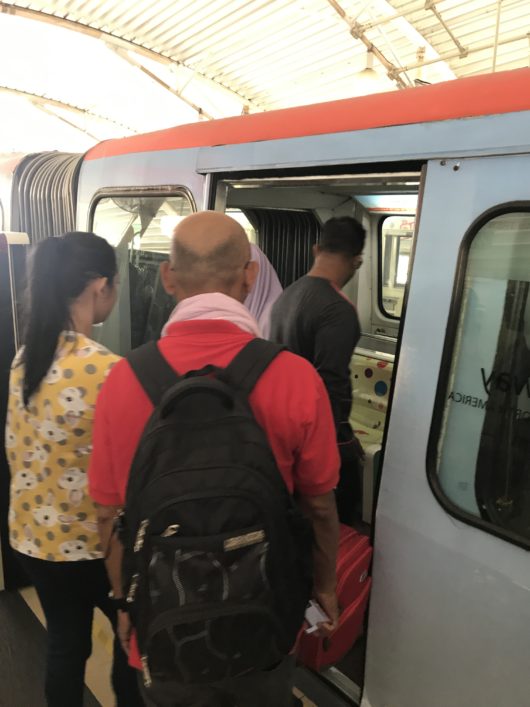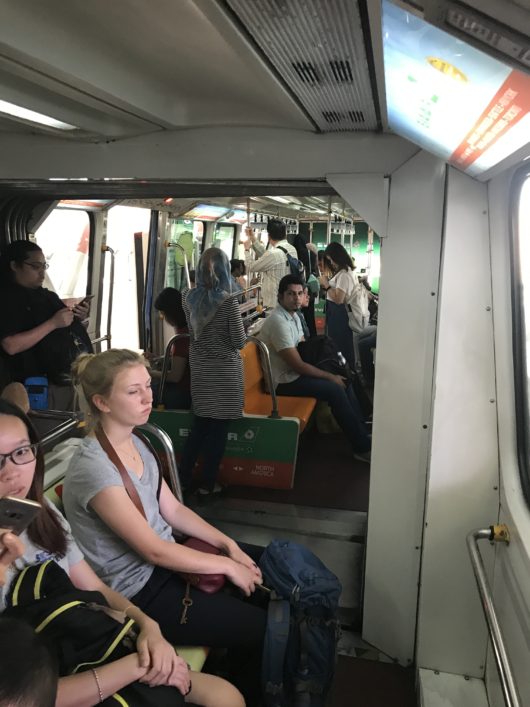 Pretty cool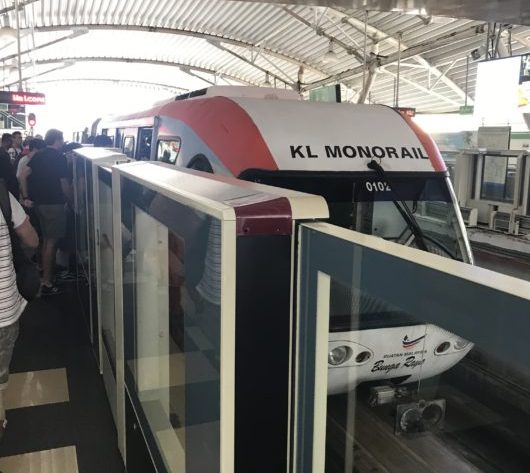 From the outside
On my way back to Hong Kong, I also took AirAsia which left at 7:20am from Kuala Lumpur International Airport.
Accommodation
While I was exploring my hotel options, I realized a lot of 5 star hotels were way cheaper than its usual rate.  What I mean is that usually for example, a Pullman hotel would charge roughly around HKD 2,100 per night.  Whereas in Kuala Lumpur, you can stay there for just HKD 700 per night, so it's 1/3 the cost!
With that said, I wanted to choose a hotel near the airport the first night and then move into the city centre the second night.  Then I realized all the hotels near the airport were almost the same price as if I stayed at a 5 star hotel in Kuala Lumpur anyway.  So rather than just booking an airport hotel and having to check in and out again and move all my bags the next day, I decided it would be less of a hassle to just stay in the same hotel.  And after looking at the price and everything, I decided to go for…
PARKROYAL Kuala Lumpur (website)
Listed as a five star hotel, the hotel room was actually more equivalent to what I imagine a three star hotel would be.  Five stars are often awarded by facilities, great service, 24 hour meals, design quality and so forth.  Yes it had a swimming pool and a sauna and gym, but I felt the design was slightly lacking (if I had to be extra picky), the service was really good, but the rooms while clean felt dim and it just wasn't polished enough.  Sorry not the best at describing it but basically to make it even more exceptional, more attention to details has to be given to the hotel room.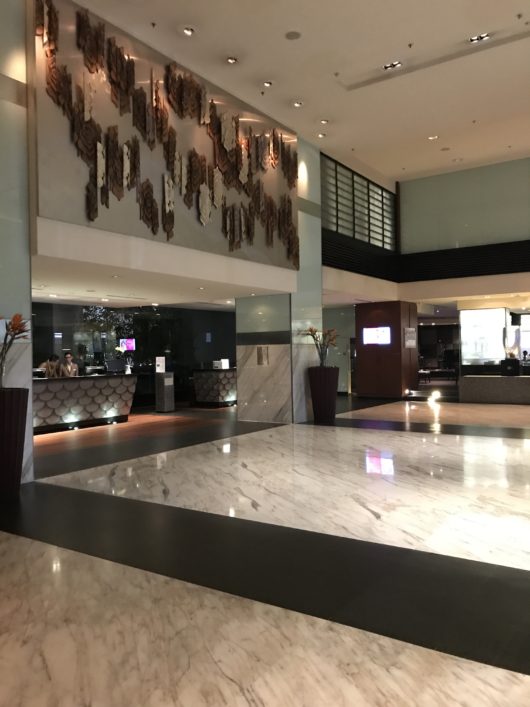 Hotel lobby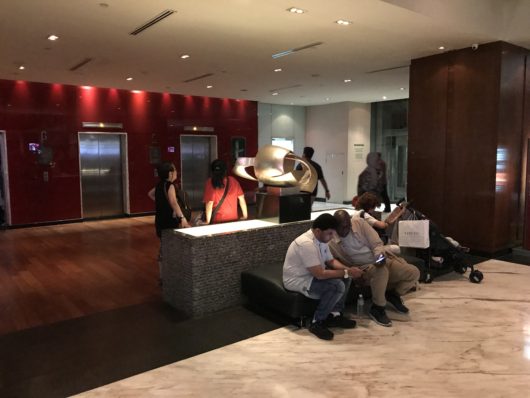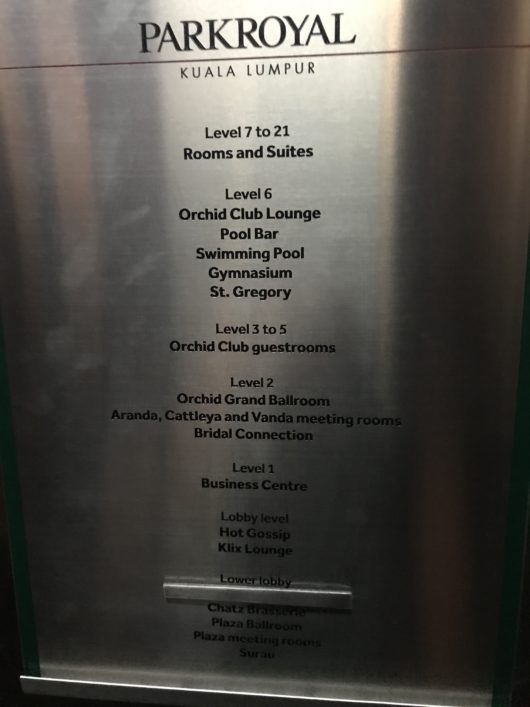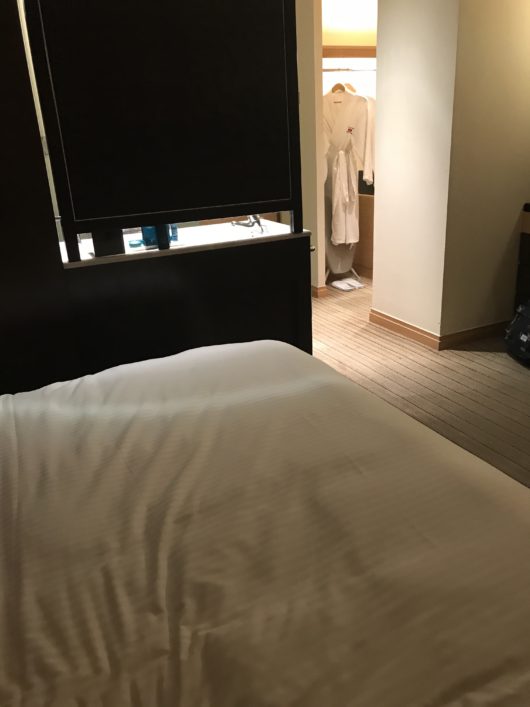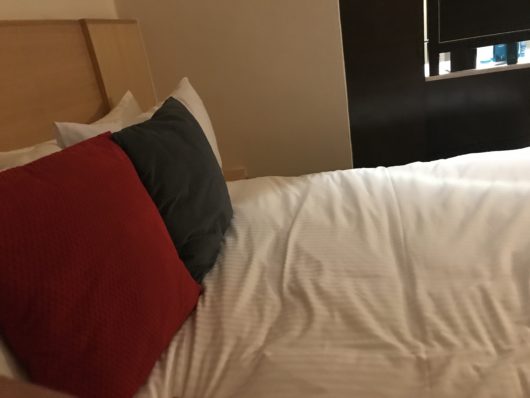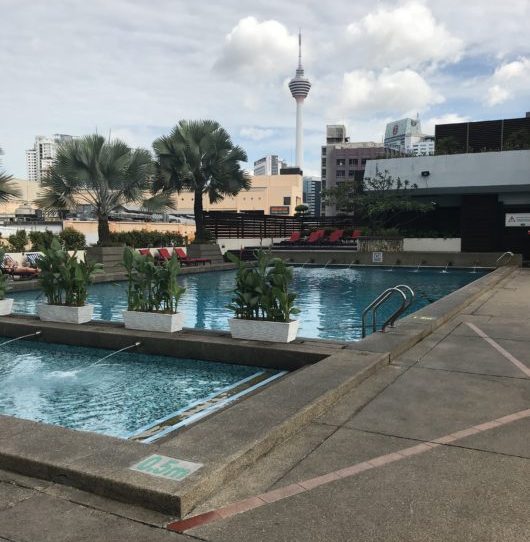 Swimming pool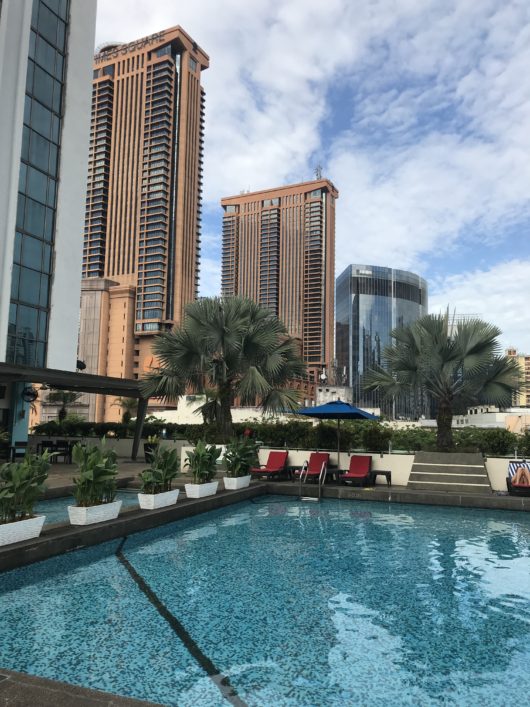 Close by the hotel is a Molten Chocolate Cafe :O
Places to Eat
If there was one aspect that I was most excited about for visiting Kuala Lumpur, it was definitely the food.  I love Malaysian food.  I love food that is spicy and uses lots of spice and herbs in them and has a flavorful exotic aroma to them.  My Malaysian friend recommended me both these restaurants, as I requested I wanted local Malaysian authentic food, and after going to both these restaurants, I can trust his recommendations!
Be warned… these aren't the comfortable sit down restaurants with a proper menu in place.  These aren't your Michelin restaurants with dress codes.  These are just local food which are just incredibly tasty visited by locals where some of them, instead of using forks and spoons, actually just use their bare hands to eat them (which is the proper way by the way!).
Sri Nirwana Maju Restaurant (Tripadvisor)
Even my other Malaysian friends can testify that this place is awesome.  My Malaysian friend took me here as he said it was the best banana leaf rice in Kuala Lumpur.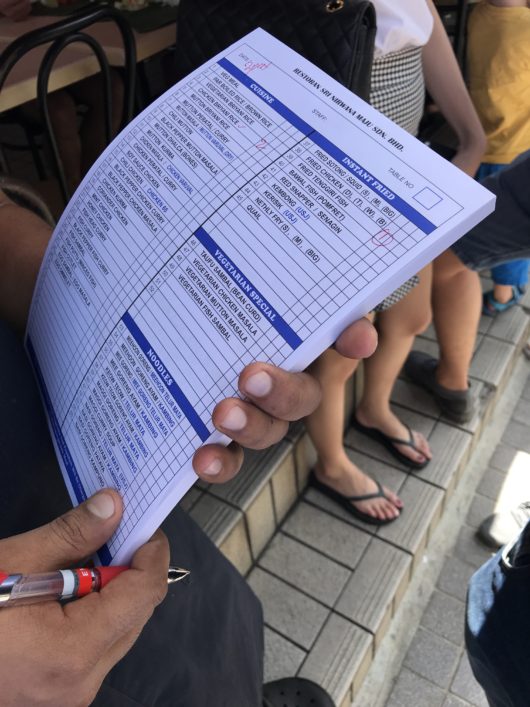 Waited in line for a bit.  We got the Chicken Biriyani Rice, teh tarik, fried tenggiri fish, calamari, and chili mutton.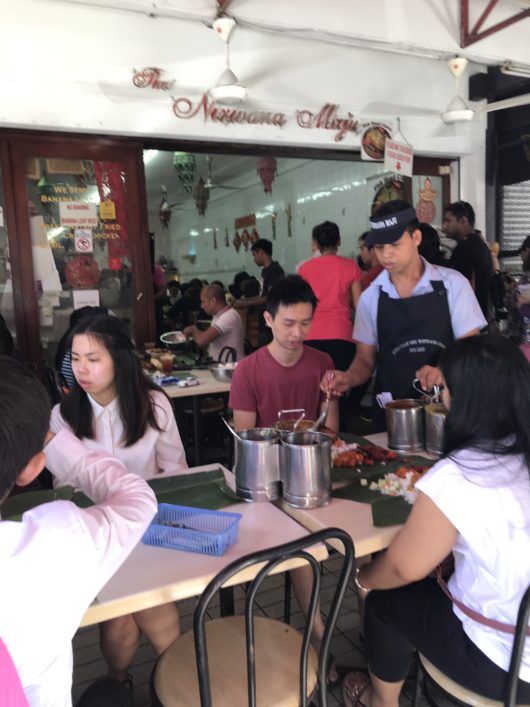 They come and serve three different sauces… you can choose none, one, two or all!  And I chose all.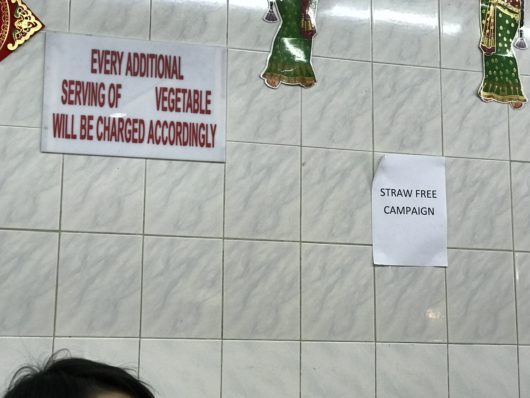 They on that 'Straw-free campaign'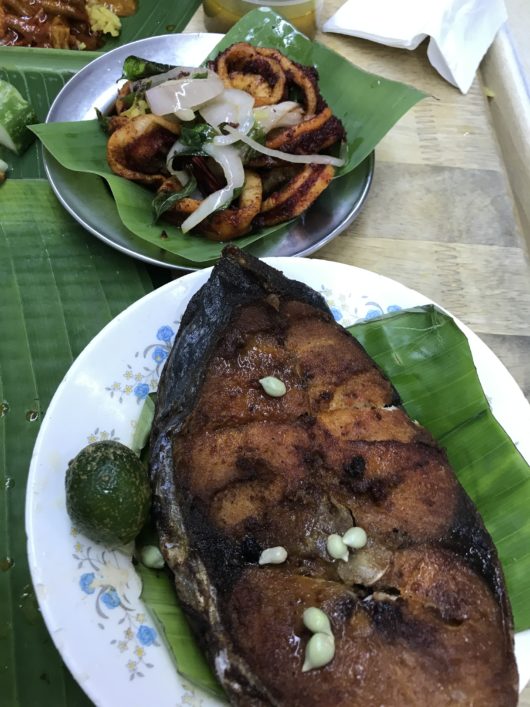 Tenggari fish and calamari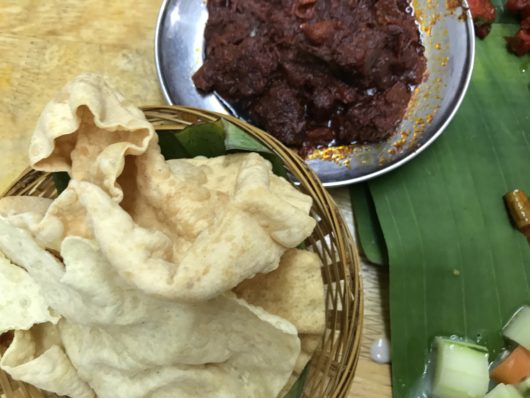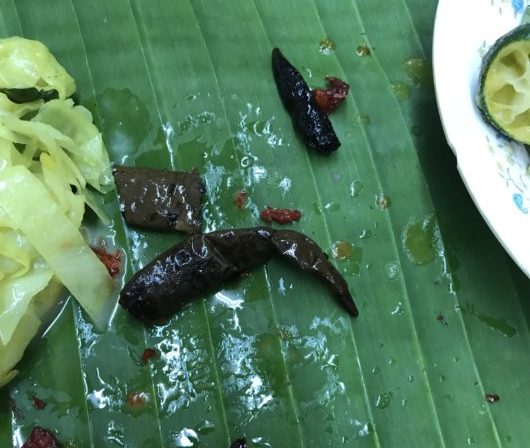 This was a dried up Malaysian black pepper which I thought was going to be super spicy, but actually, while it's still OK spicy (not too bad for me actually), it was extremely salty, almost like eating a handful of salt.
nasi lemak antarabangsa (Tripadvisor)
Nasi Lemak is a traditional Malaysian dish cooked in coconut milk and pandan leaf.  It is most commonly eaten during breakfast, but because of its variety of meats and vegetables, it is acceptable to eat it at any time of the day.
As such, I decided to purposely go here for dinner.  Like late dinner.  Like when I was there, it was already 10:55pm sort of dinner, but I had to try it!
It was really funny because all of the food items were covered in such heavy brown sauce that I had no idea what they were, and the people in line behind me were getting impatient and telling me to hurry up, and the staff there had difficulty speaking English so it took some time for me to actually get all the stuff I wanted :p
Regardless, I got some chicken, calamari, and fried egg!  Too bad the food items weren't hot otherwise it would have made it a better meal.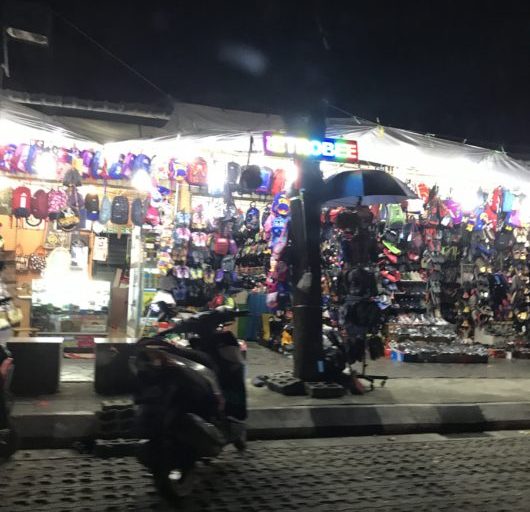 On the way there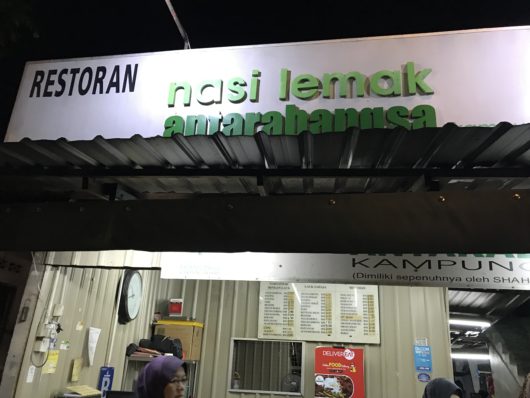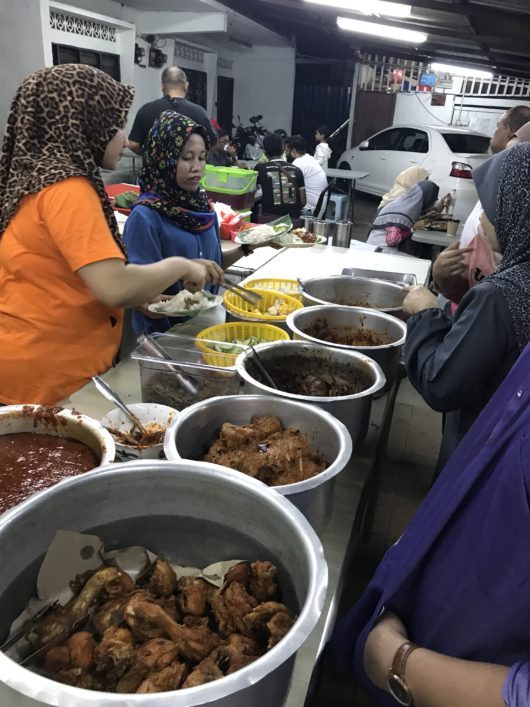 It's like subway for nasi lemak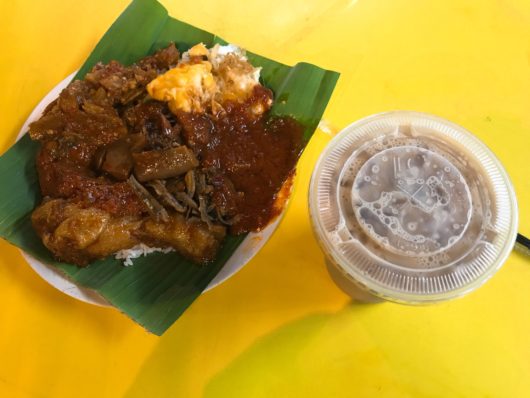 Also, there were so many Nando restaurants in KL!  I was super jealous as I love Nando… there was even one across my hotel!  But unfortunately I didn't have any time to taste this time.
Things to Do
Now obviously there's much more to do in Kuala Lumpur than what I'm about to list out here, especially with visiting the tourist attractions since my sightseeing was mainly done while in the car.  But anyway, here were a few things that I managed to accomplish at my time there:
NU Sentral (website)
Right along the KL Sentral monorail station is the NU Sentral shopping mall.  Only had a quick glance at the mall.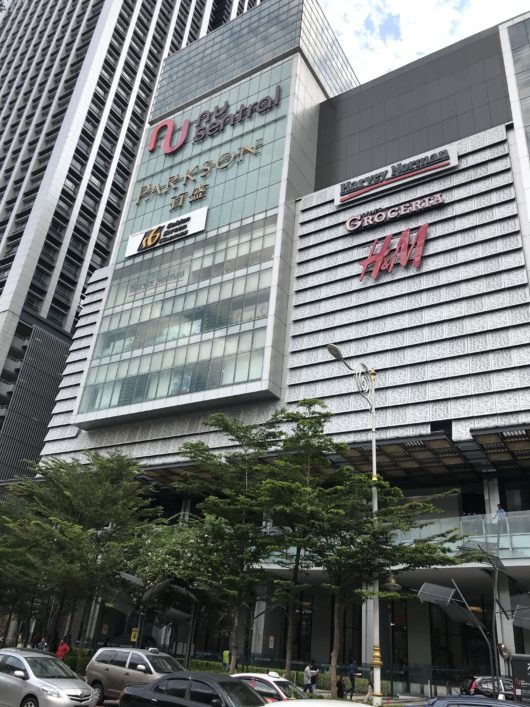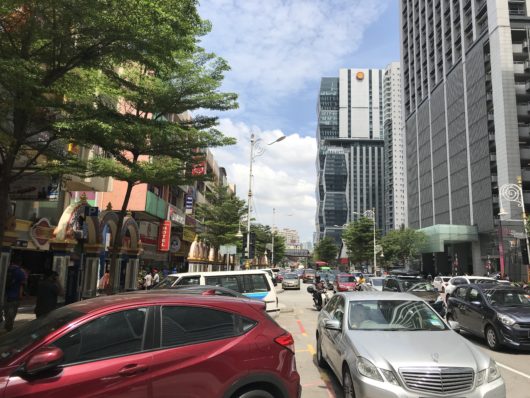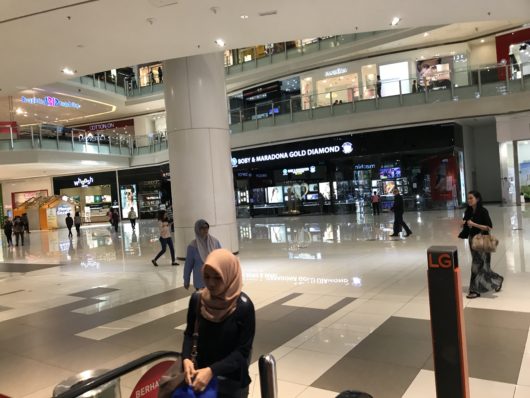 Exploring Kuala Lumpur by Car
Here were some pictures I took while sightseeing in a car.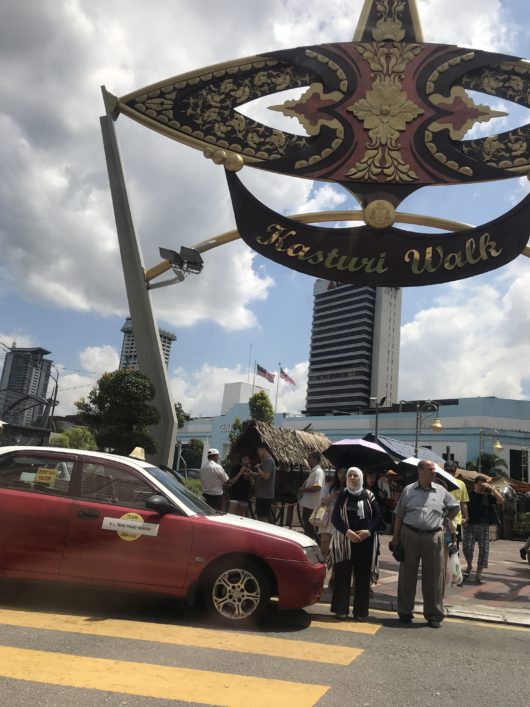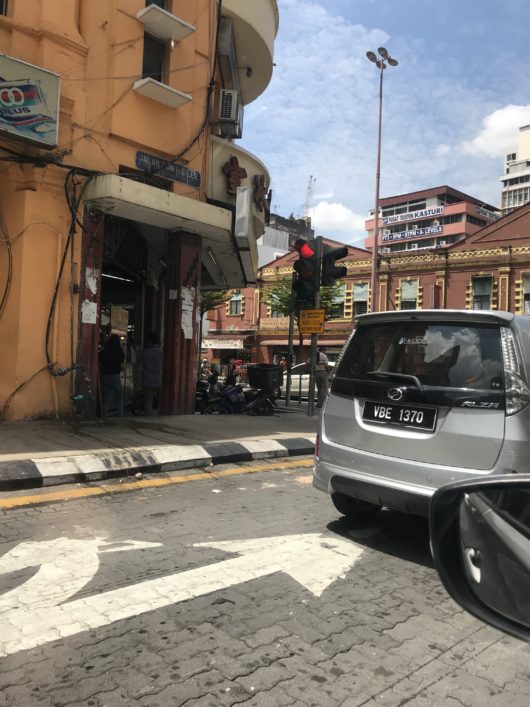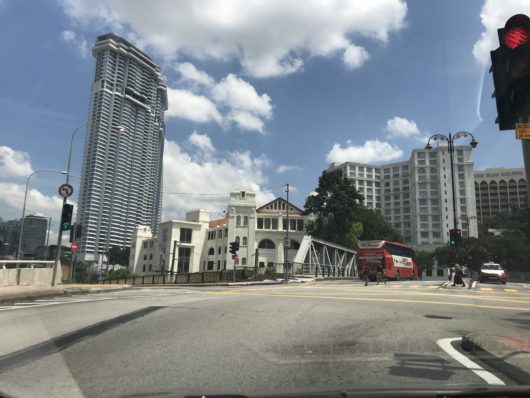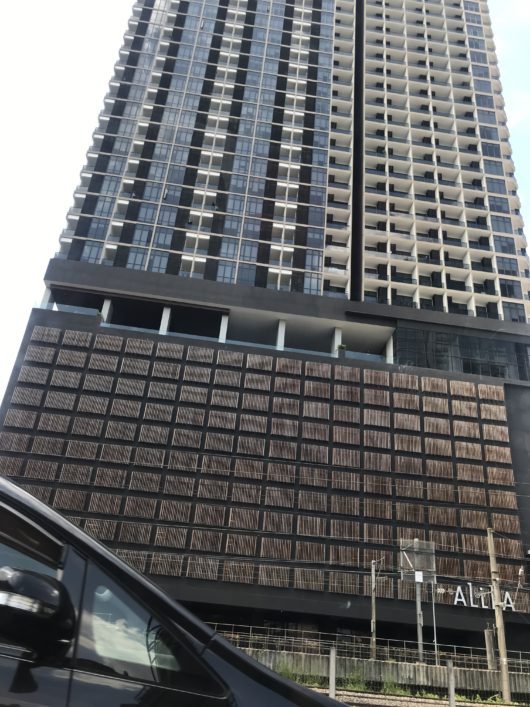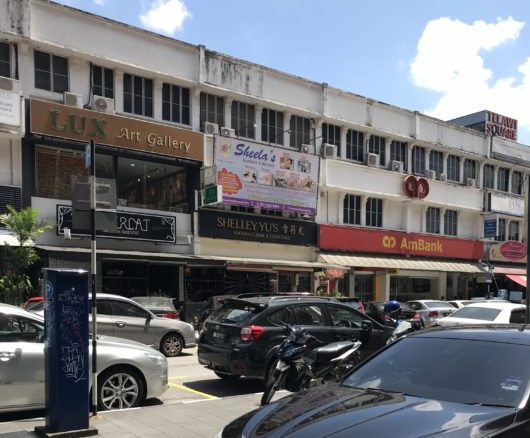 This place was near the Sri Nirwana Maju Restaurant.  Apparently this neighborhood, Bangsar, is considered an affluent neighborhood.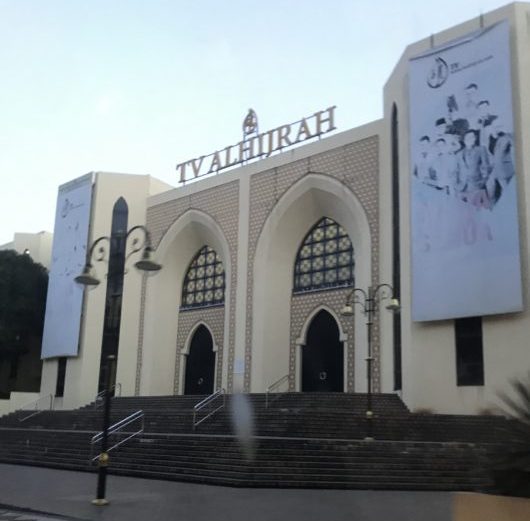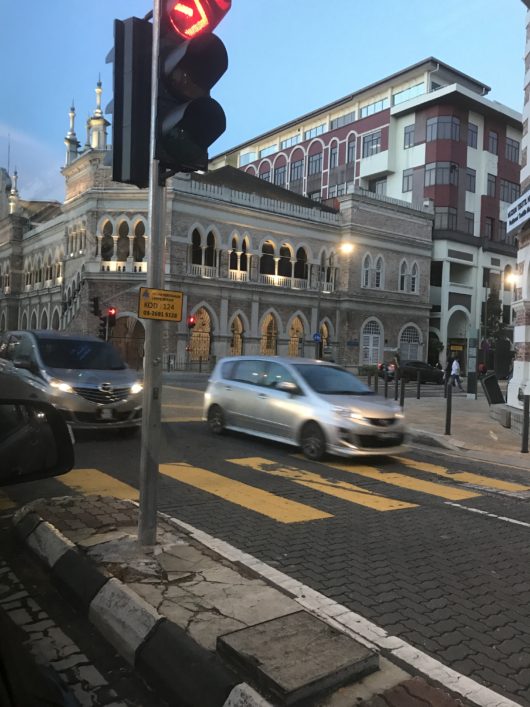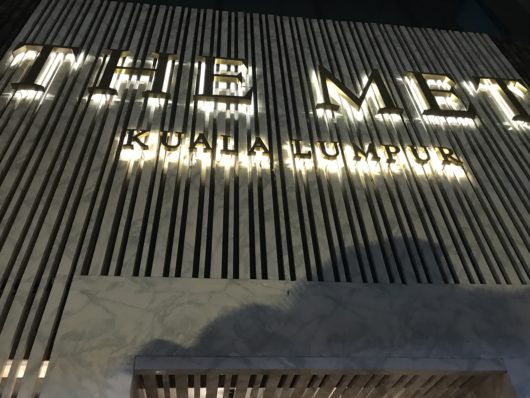 Explore Kuala Lumpur at Night by walking
And while going from nasi lemak antarabangsa to Grand Hyatt KL (where my friend was staying), I took a few photos along the way.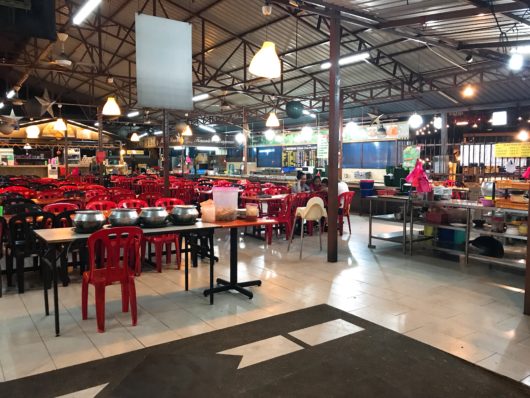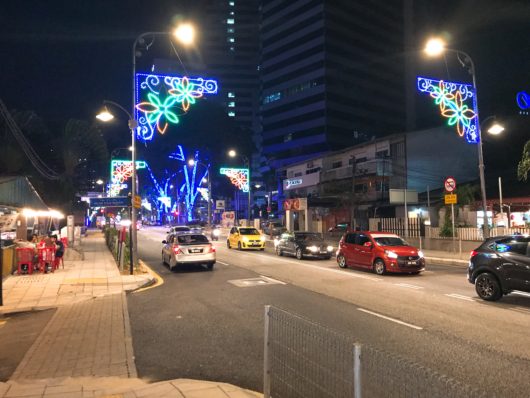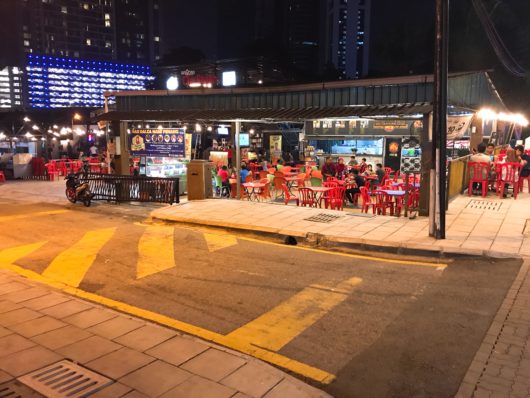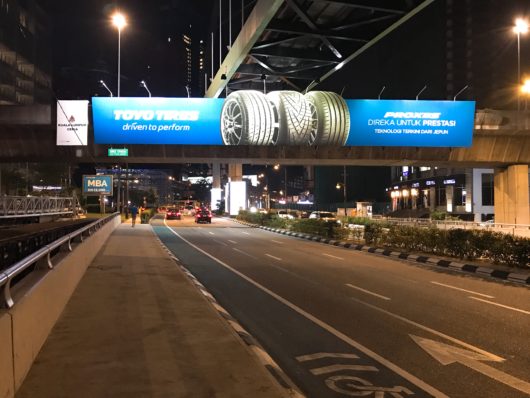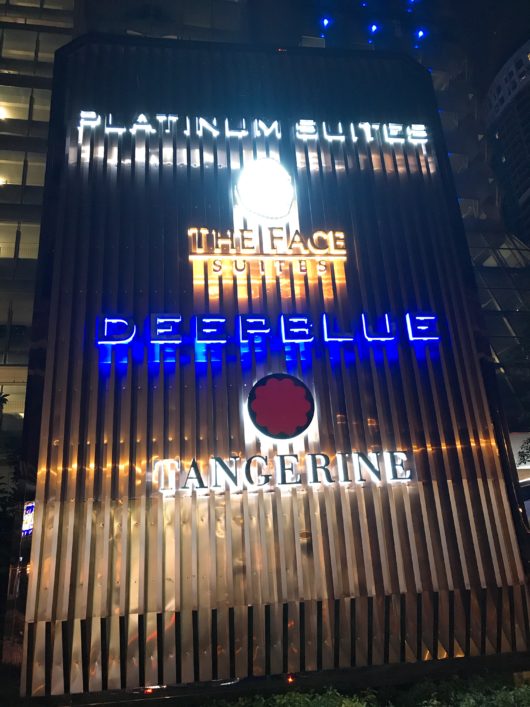 Platinum Suites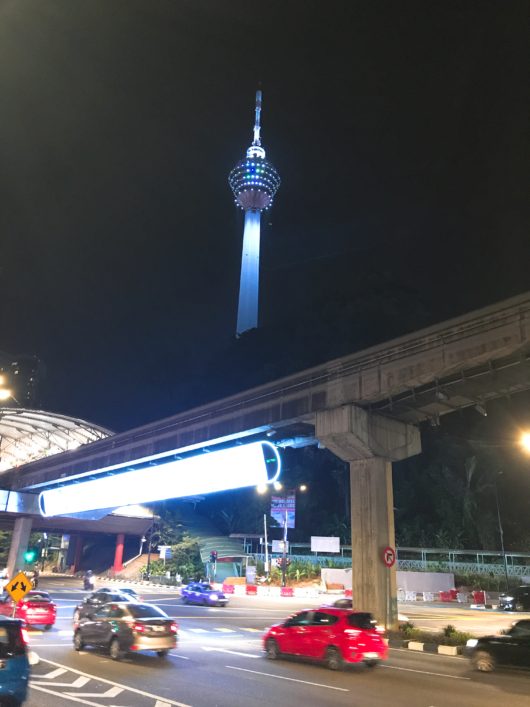 Kuala Lumpur Tower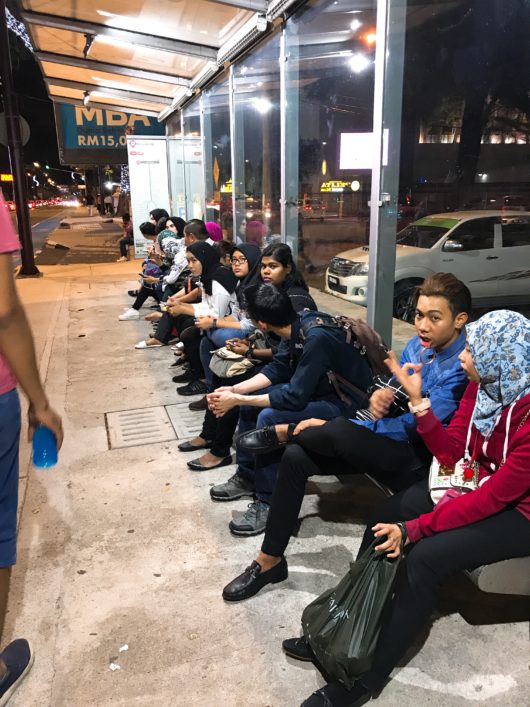 Kuala Lumpur bus station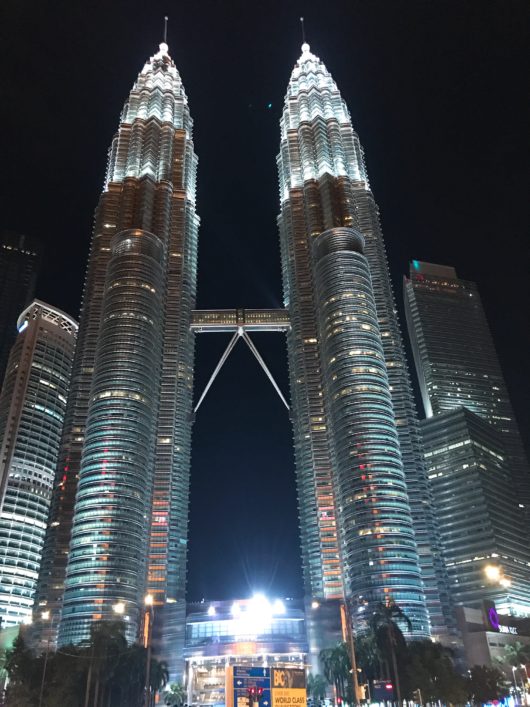 Petronas Twin Towers
kyo Nightclub (Facebook)
Sort of like the Play club in Hong Kong, kyo was one of those clubs that mainly attracted 18 years old (maybe even younger?) to those who were studying University.  Great club, pretty cool and spacious, played popular music, great crowd.  Just very 18-university feel.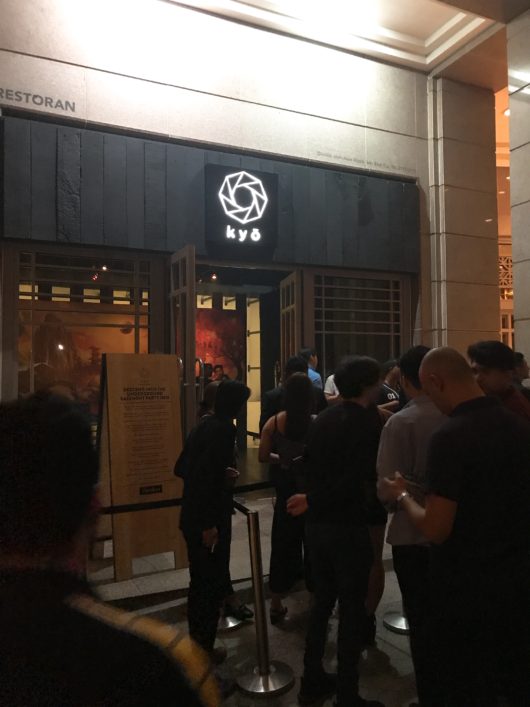 It was right next to Mandarin Oriental, and close to Grand Hyatt KL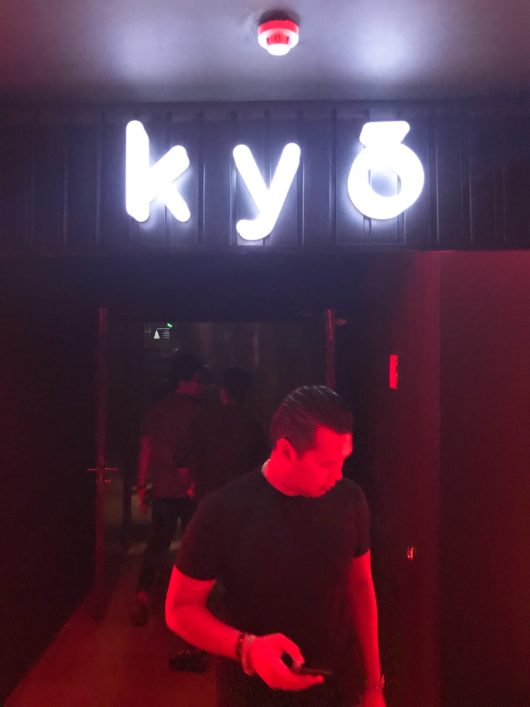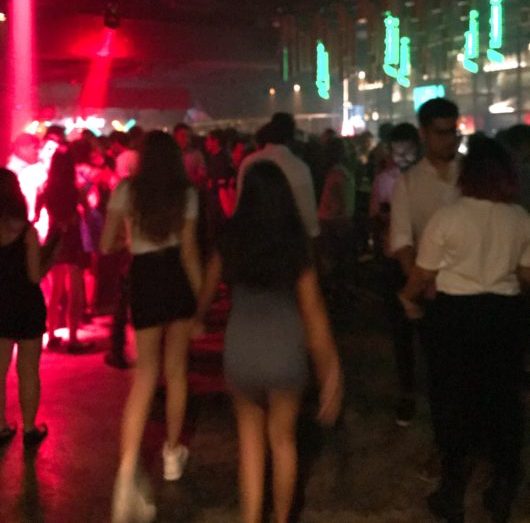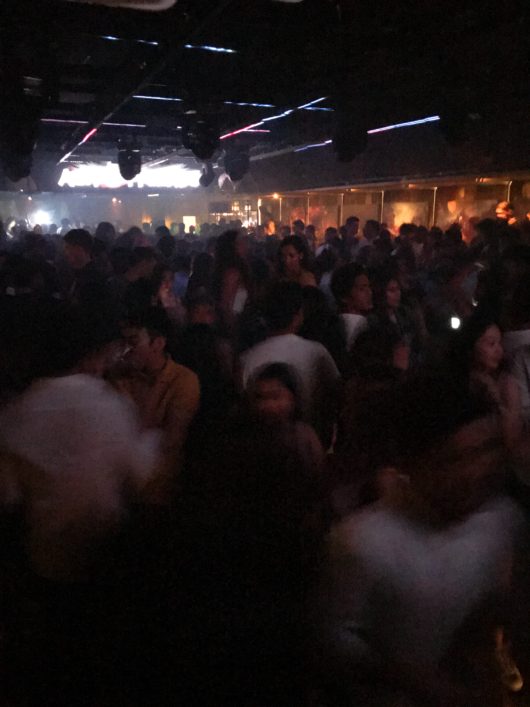 P-A-C-K-E-D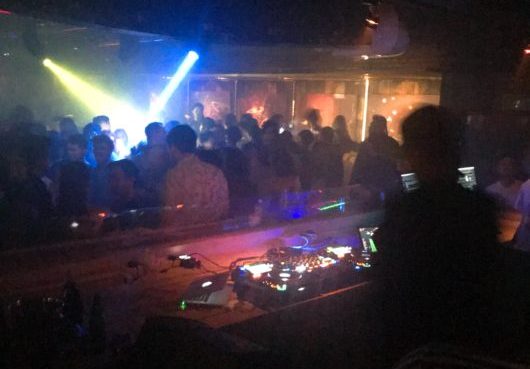 Behind the DJ bar.
Would you try the local Malaysian food there?  Or party in Kuala Lumpur?  What's one thing I need to do next thing when I'm there that I didn't do this time?  Leave your comments below!