As the title already has implied, this post will contain a lot of pictures from some of the most prominent museums in Madrid, including the Prado Museum, Reina Sofia, Thyssen-Bornemisza Museum, and National Archaeological Museum.
Despite having visited Barcelona two times already prior to this trip, I haven't had the chance to visit Madrid until this recent trip.  After visiting Madrid, you could definitely feel a certain difference between Barcelona and Madrid.
For one, there is way more people in Madrid.  The metros and subways are crammed.  Then there's the feeling that it feels more "Spanish" in Madrid, which I don't know how to explain but it just is, possibly with the colors and the whole vibe.  Then, perhaps being influenced by the crammed situation in the metro, there appears to be more people who are more poor as compared to Barcelona.  Anyway, Madrid feels more busy.
While I will be posting about the different restaurants I had in Madrid, I specifically created a separate post for the three star Michelin restaurant we had on the first day, DiverXo.  (Also, I decided to make a separate blog post about Madrid's food considering the amount of text and images in this blog already, which you can find in Food in Madrid, with the Oldest Restaurant in the World)

Accommodation
Hotel Catalonia Plaza Mayor (website)
Catalonia Plaza Mayor is somewhat in the middle of all the major tourist attractions in Madrid.  It is located on Madrid's Centro neighborhood, where if you walk east 15 minutes you can get to places like the Glass Palace and the Prado Museum.  If you walk west 15 minutes, you can get to the Royal Palace of Madrid.  The street it is located on is somewhat less busy, yet within 5-10 minutes there are many streets nearby packed with people, so it's very convenient to find a lot of bustling alleyways and restaurants in the hotel.
What I love about the place are two things.  One of them is the hospitality and service; one of the front desk staff was a tall lady who looked experienced and wore glasses with frazzled hair told us how to get to different areas within Madrid in a very patient manner.  I'm sure she has done it thousands of times, yet it felt like she was making us feel very valued to have us for our stay.  The second thing I liked about this place was the hallway; once you enter the room, there's about a 10-15 step hallway.  Useless for sure, but it made the place feel cooler and bigger.  Also the bathroom is quite elegant.
All in all, I would recommend this place to you.  Especially with the price, I felt it was quite good value.  Do note that Madrid's hotels tend to be cheaper than Barcelona, so if you're paying the same price in Barcelona as Madrid, you're more likely to get a more decent hotel in Madrid.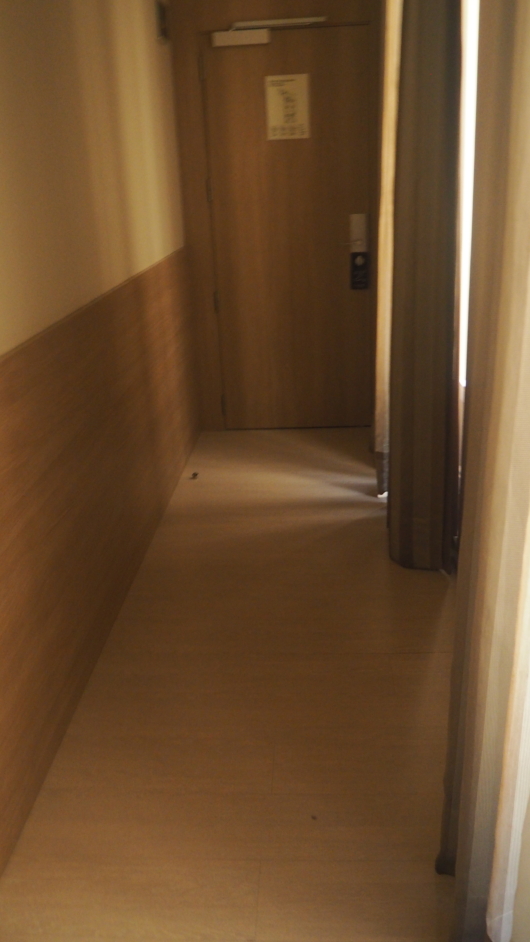 The hallway I was referring to; I made sure I got a shot of this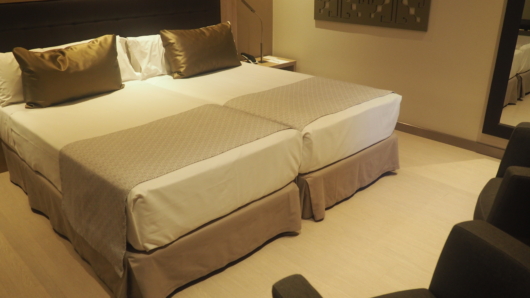 Two twin beds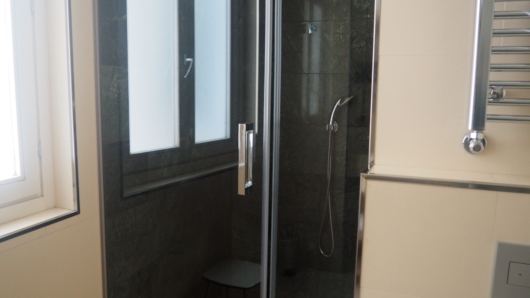 Shower, very nice.  Also has the overhead option.
Our hotel at night.  If you squint enough, you can see that vertical black banner with our hotel name.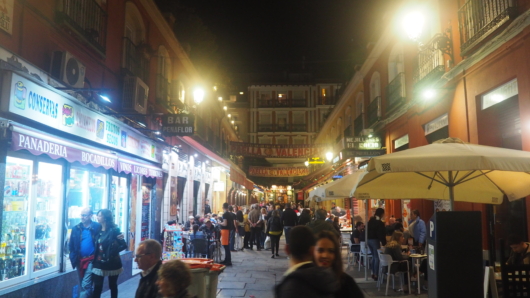 These are the busy streets I was talking about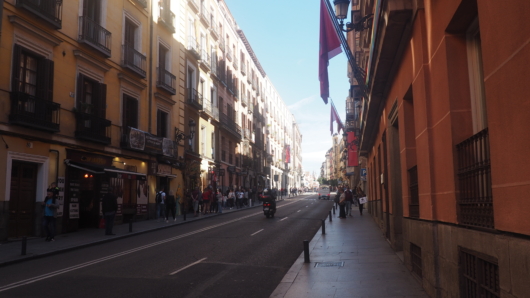 The street we were on, Calle de Atocha
Getting Around and Transportation
Railway Train
Upon arriving from Barcelona, we took the train to get here which took us about 3 hours.  In Madrid, the railway train station we got off was Puerta de Atocha.  Even though the train station was walkable to our hotel, given the amount of luggage we had, we decided to just cab it.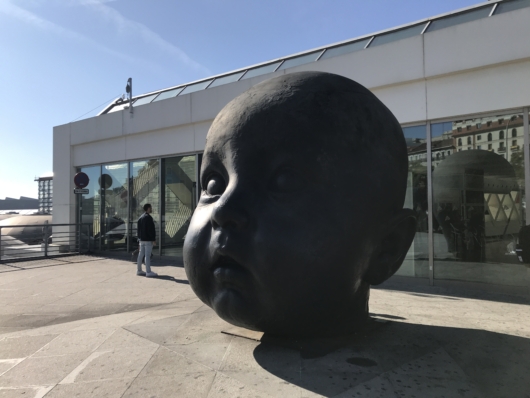 Right when we arrived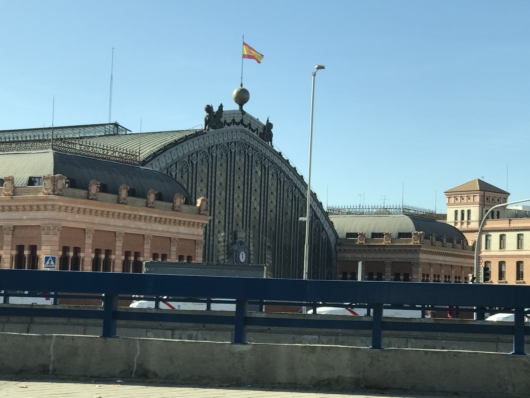 As we took the taxi, I captured a photo of Puerta de Atocha
Taxis
There are taxis everywhere in Madrid.  All the tourist attractions and districts are so spread out, and some are just too far from the metro station, that it may be better off just taking a taxi sometimes.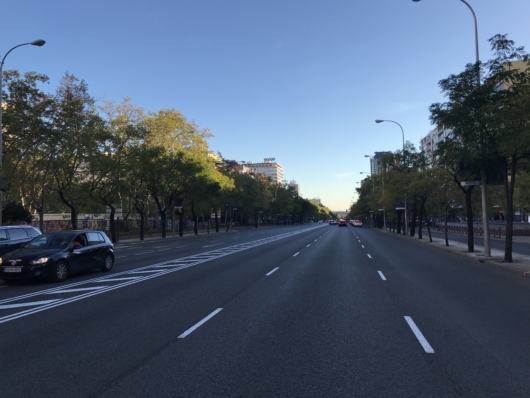 Just a photo of the road in Madrid
Uber
Or maybe even an Uber.  Apparently Madrid allows uber but not Barcelona.  I think that in Madrid, the Uber drivers allowed are actually all professional, licensed drivers that drive UberX.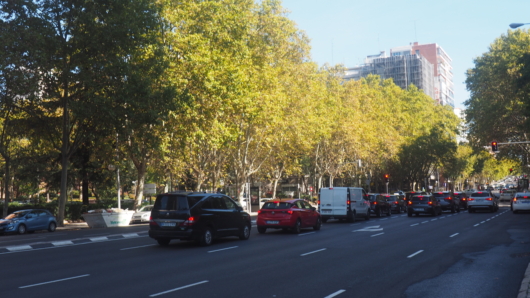 Metro
One of the best ways to get around the city is by taking the metro train.  While I remember the ticketing machine was slightly complicated, once you get used to it you should be fine.  There's many stops that you can get to with the metro train.  The one bad thing about is is that it is completely crowded.  I've also seen some passengers just run through the door so that they don't have to pay.  Most of the exits don't require you a ticket or token.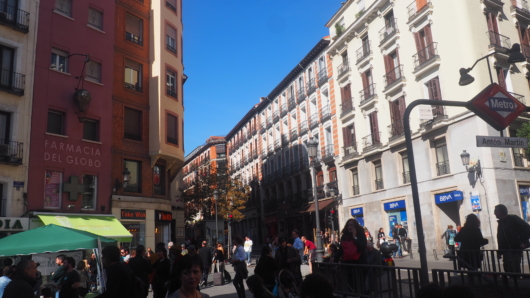 The area near our train station, Antón Martín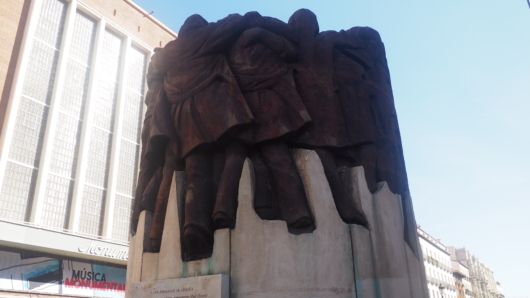 A monument next to Antón Martín, Monumento a los Abogados de Atocha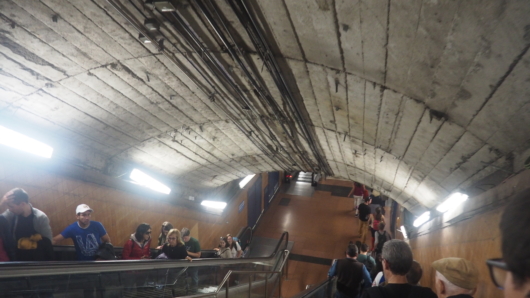 Metro escalators, as you can feel many people
Walking around
Madrid's tourist attractions are all located in sort of tricky places.  On one hand they aren't exactly the closest destinations to walk to.  On the other hand, sometimes taking public transportation takes just as much time, if not, to actually get to the destination.  And taking the metro for example might require 2/3 of walking time compared to actual walking time, so you will end up walking to the destination instead, which is what we did.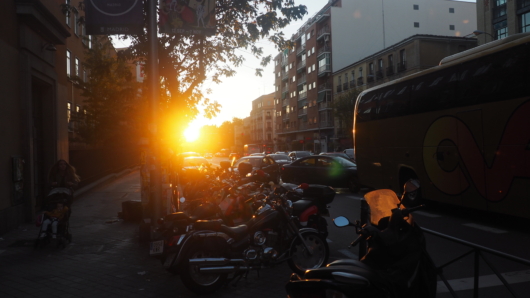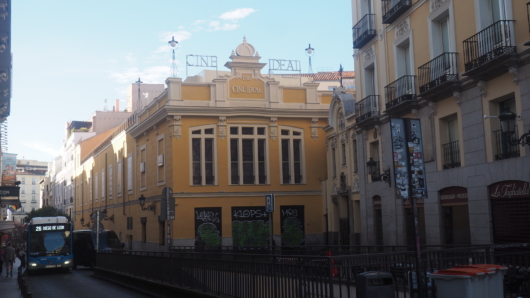 Benefits of walking around is of course you get to explore the city.  Here's the Yelmo Cines Ideal, a cinema theater.  I captured this photo as the pale yellow caught my attention along with its capitalised serif letters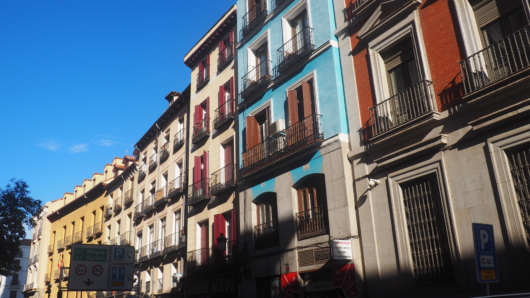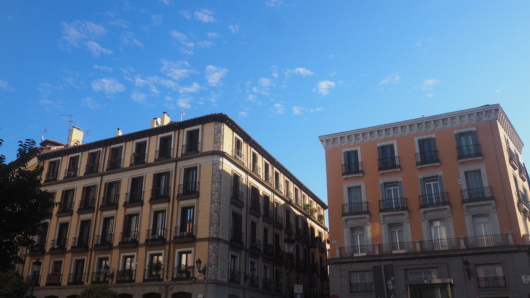 Blue skies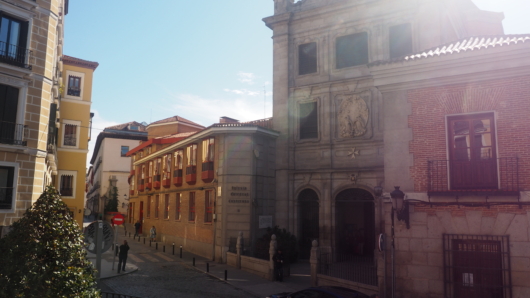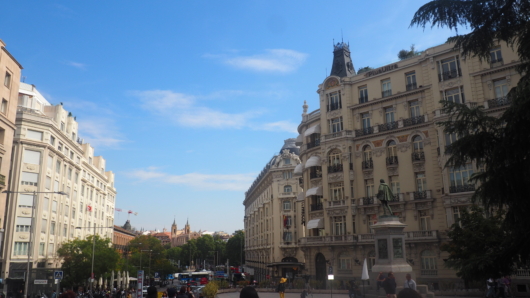 Things to Do
While it may seem like there are a lot of tourist attractions in Madrid, most of them were within walking distance from my hotel.  They are faraway from each other, but close enough to the city center.  Here are a couple that we visited this time.
Royal Palace of Madrid (website)
The Royal Palace of Madrid is one of the best things I've seen in Madrid.  Its a massive palace with what seemed to be an endless number of rooms.  The décor and atmosphere of the rooms felt grandiose and significant.  Unfortunately photos were not allowed in most of the rooms, but even its outdoor square was a photo worthy location.  Use the website above to book tickets in advance to get a faster queue.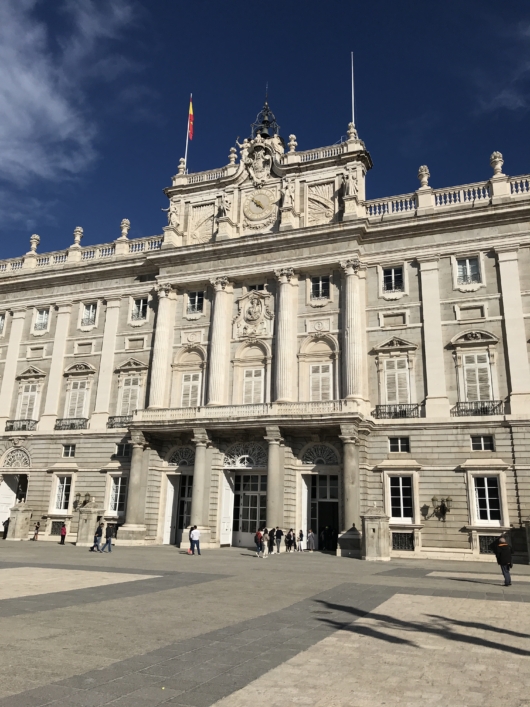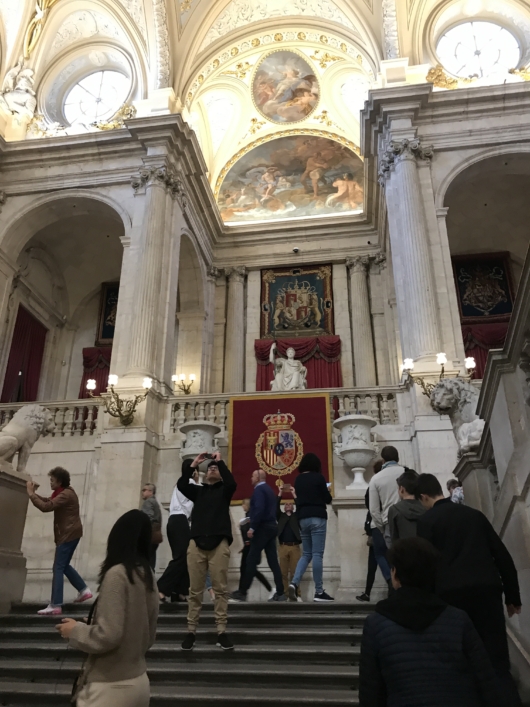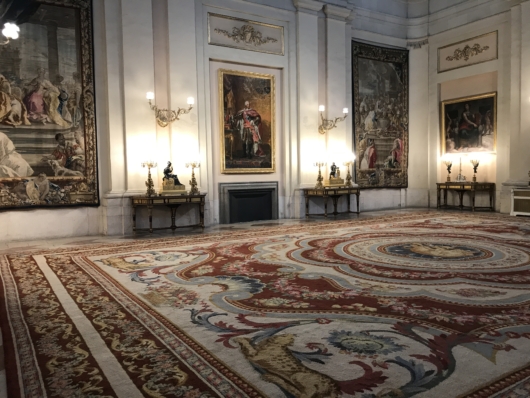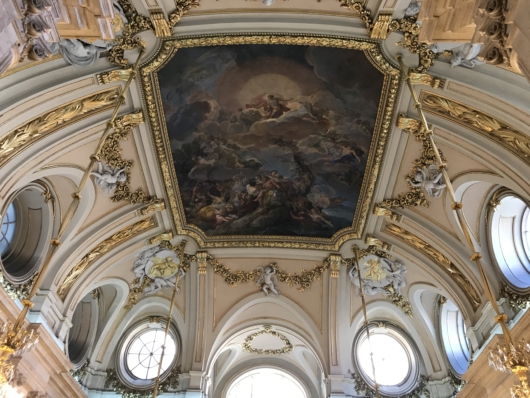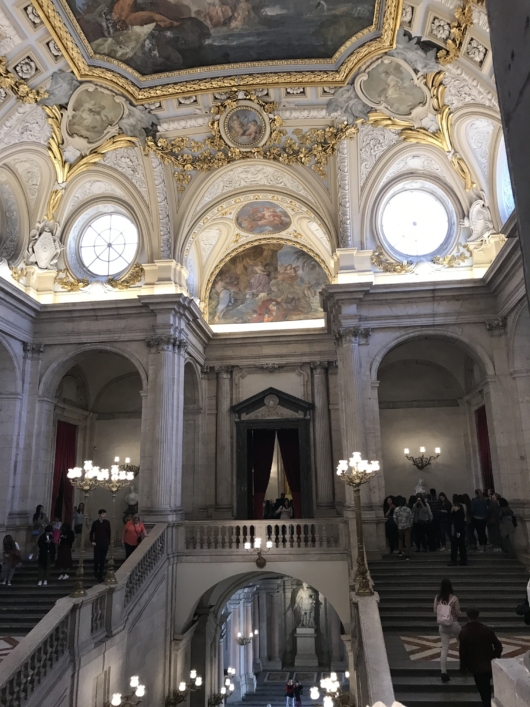 I liked looking at this better than churches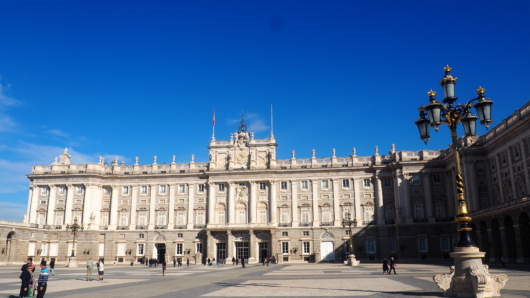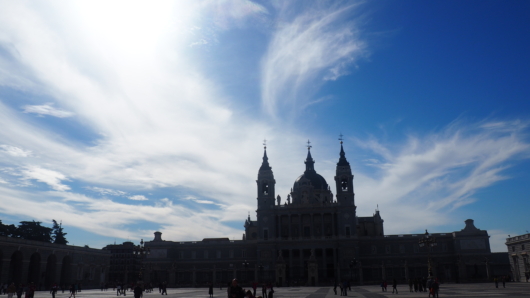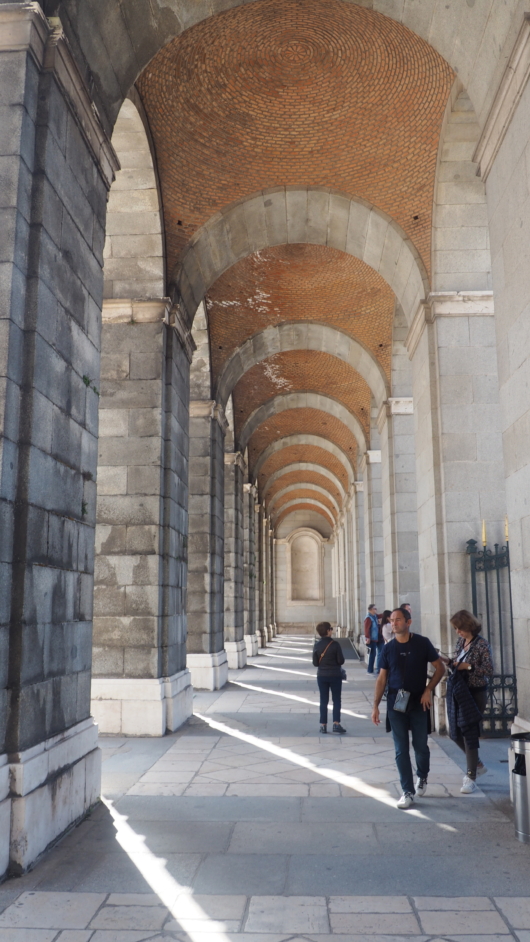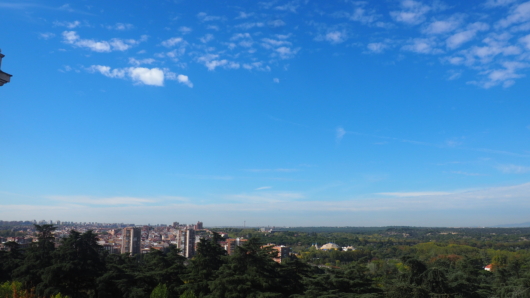 From the side of the palace you can see very far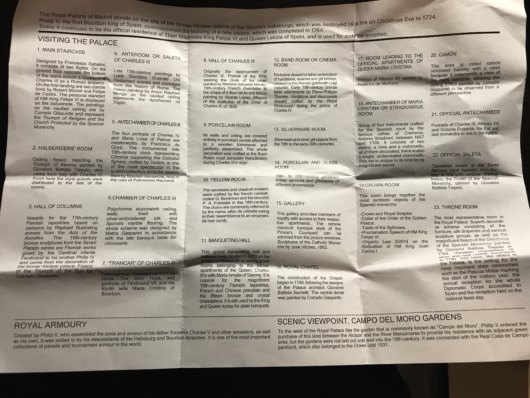 Descriptions of the different rooms
There was also a Royal Armoury of Madrid which was fascinating too, with armours and weaponry for the horses and children all displayed.
Almudena Cathedral
Right next to the entrance/exit of Royal Palace of Madrid is the Almudena Cathedral.  The curiosity got the better of us so we gave it a quick walk.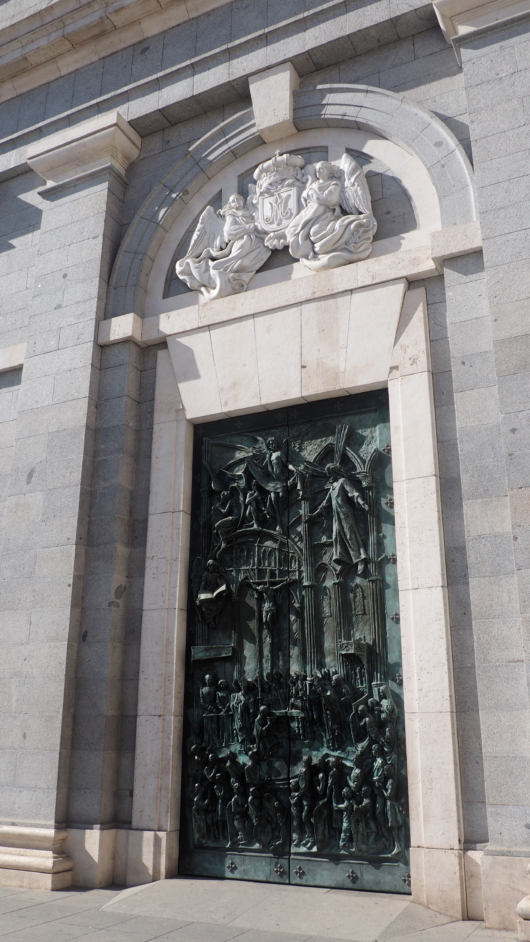 The door of the Almudena Cathedral, not the main door just a green door.  I started taking photos with it and then everyone else suddenly started doing the same thing.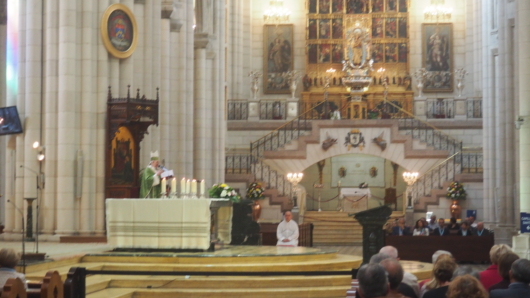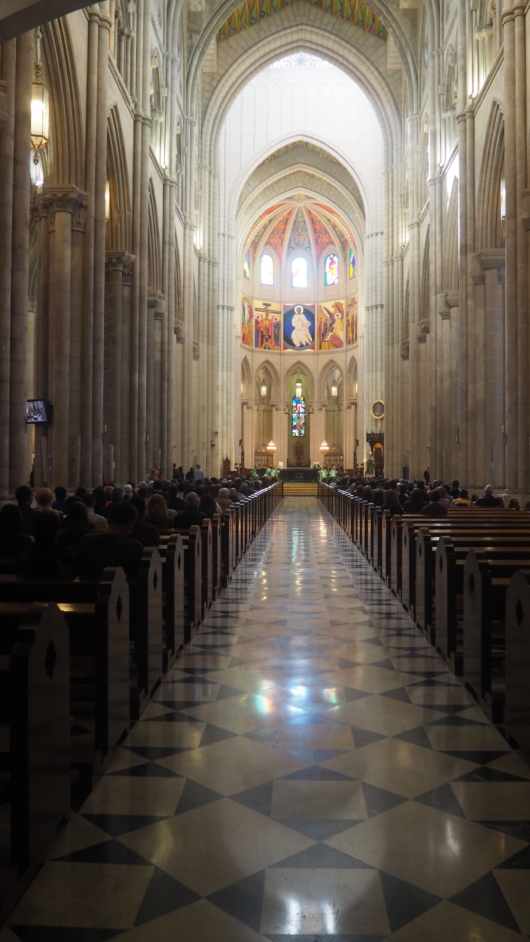 Reina Sofia (website)
Museum of Reina Sofia was actually one of my more preferred museums, especially since there were a lot of contemporary art there, which I preferred.  They also featured works from Salvador Dali, one of my personal favorite artists.  FYI, the free hours of the museum are from 7-9pm on Mondays, Wednesdays to Saturdays.  For more accurate details, please visit their website.  Five floors.
Periods featured – Is the War Over? Art in a Divided World (1945-1968), The Irruption of the 20th Century: Utopias and Conflicts (1900-1945), From Revolt to Postmodernity (1962-1982), The Poetics of Democracy: Images and Counter-Images from the Spanish Transition, From Revolt to Postmodernity (1962-1982) and other temporary exhibitions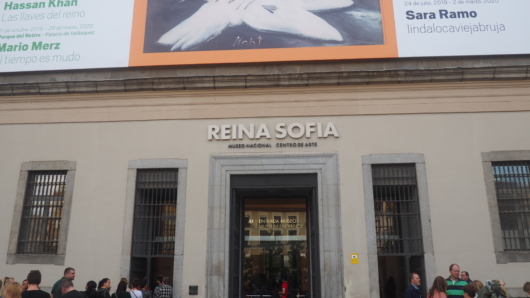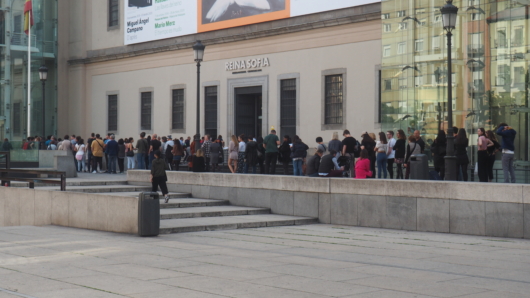 The queue for free entry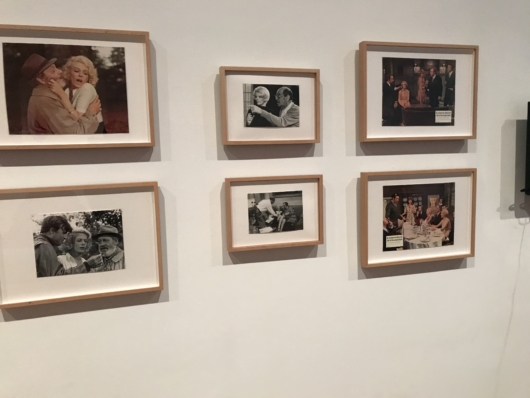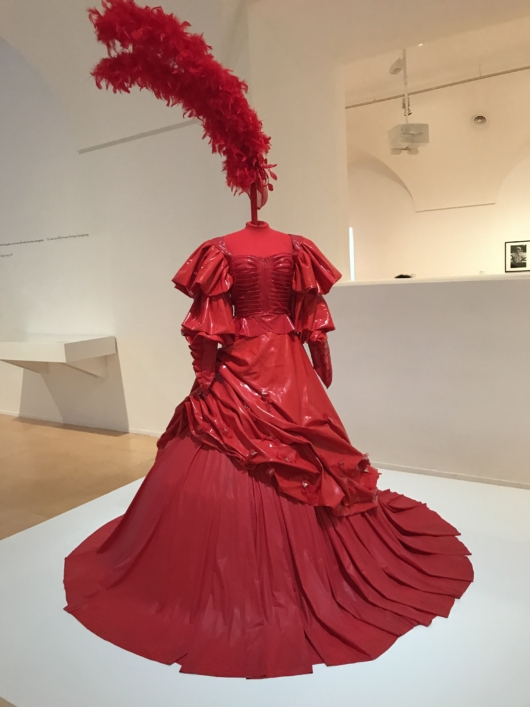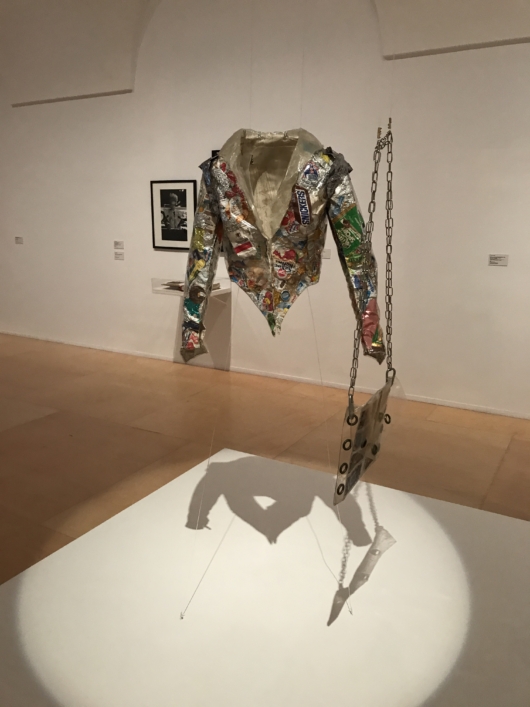 Some Michael Jackson looking like jacket (why Michael Jackson?  No idea, maybe thinking about the Bad jacket shape)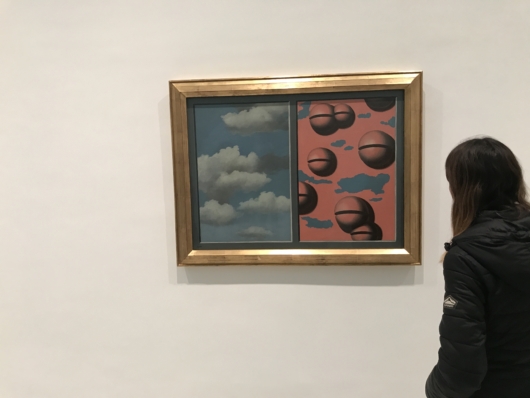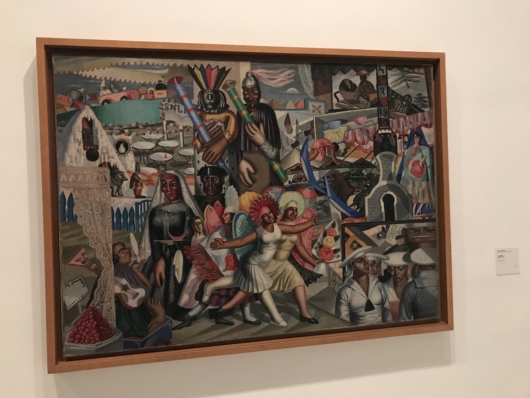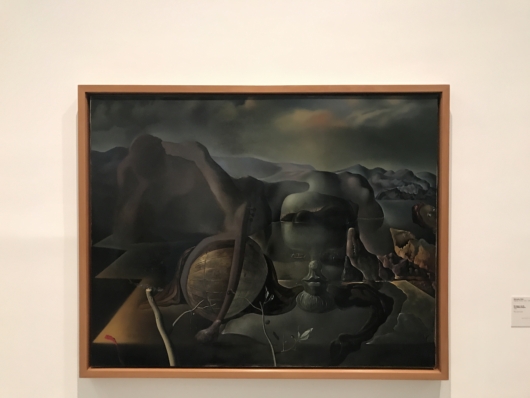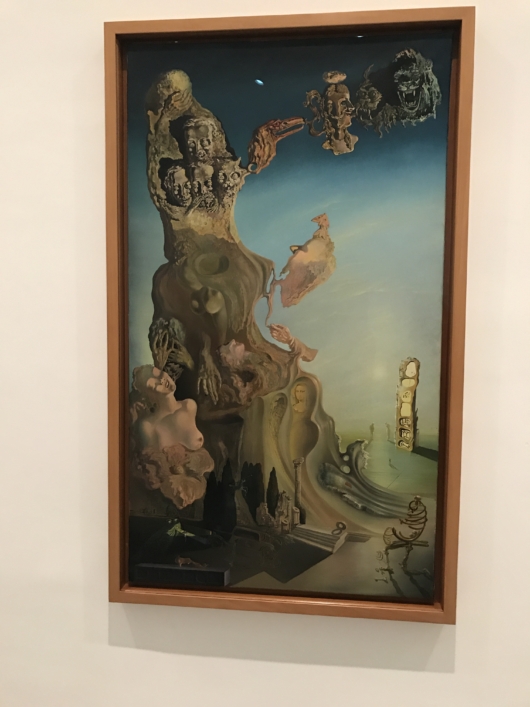 And another classic Salvador Dali painting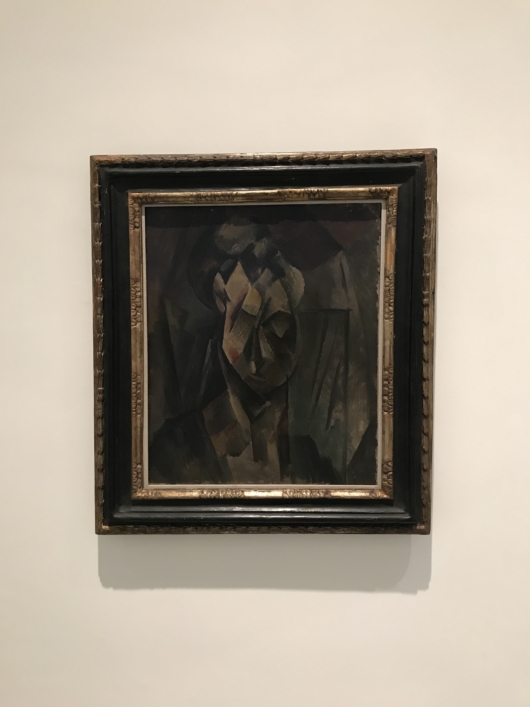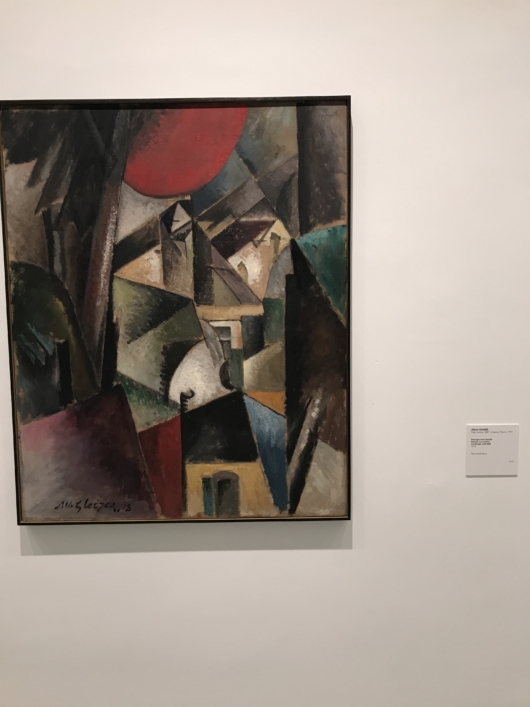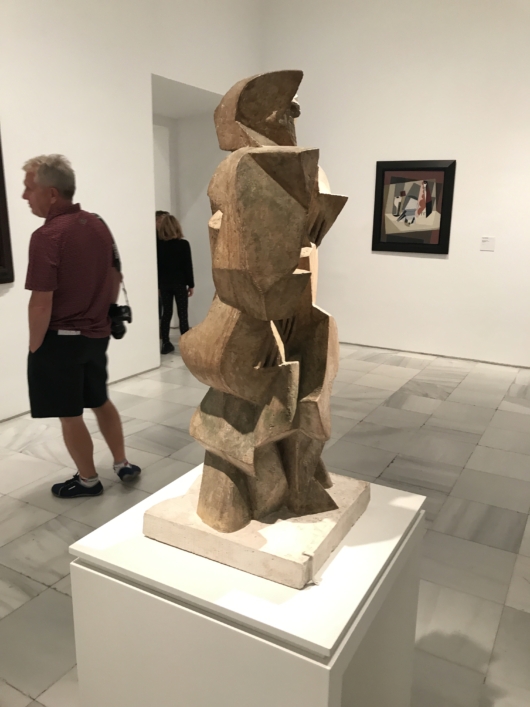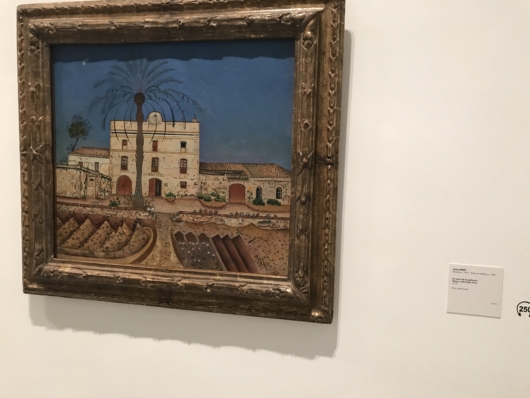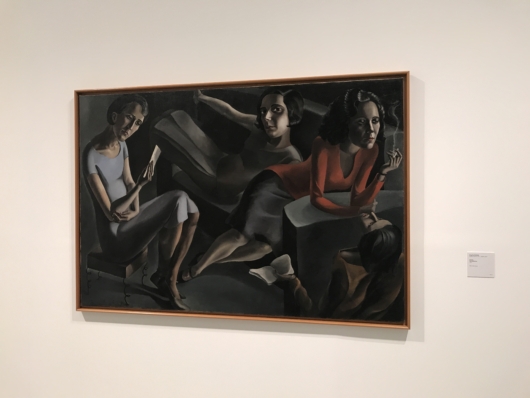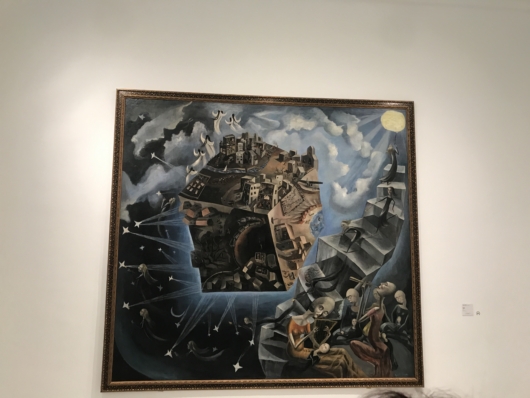 Thyssen-Bornemisza Museum (website)
Just like its website indicated, the museum contains artworks from as early as the 13th century all the way to the late 20th century.  From what I gather at other websites, there seems to be free entry on Mondays from 12pm – 4pm, but best to check with your hotel concierge or the website for more information about this when planning your visits.  And now, a dump of a lot of photos once again for you to enjoy: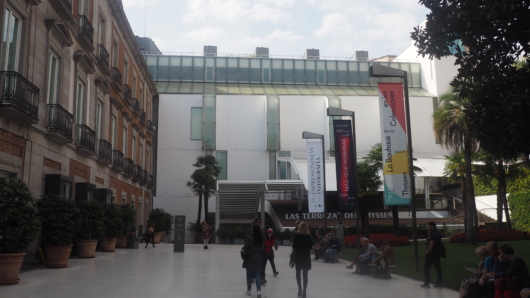 The entrance.  It took us quite a while to find this museum and we were a little lost trying to look for it on Google Maps… seems our POS was always wrong.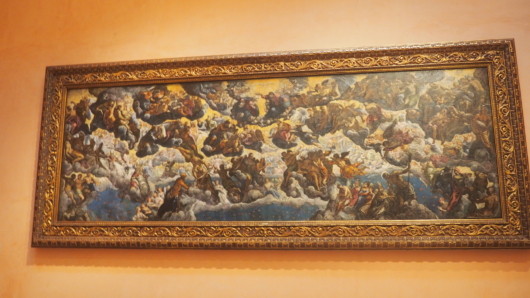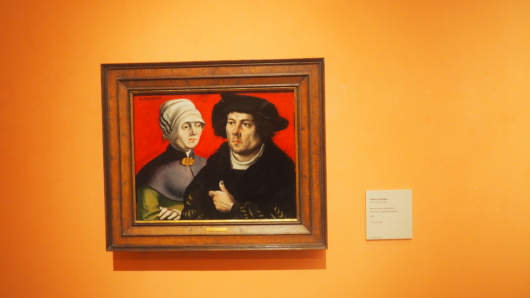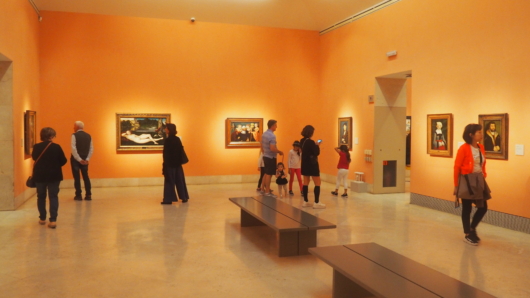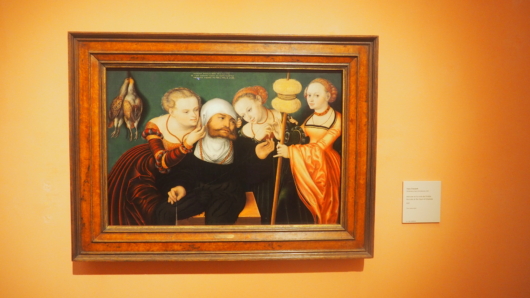 That third girl in the background right though.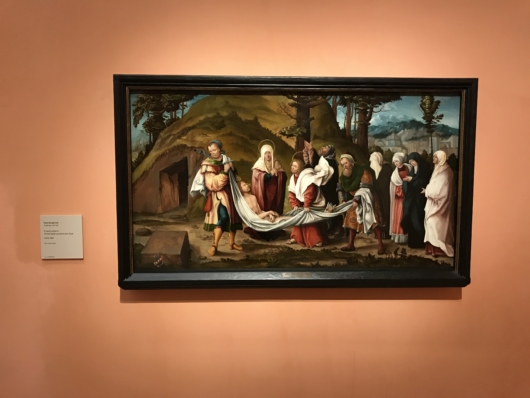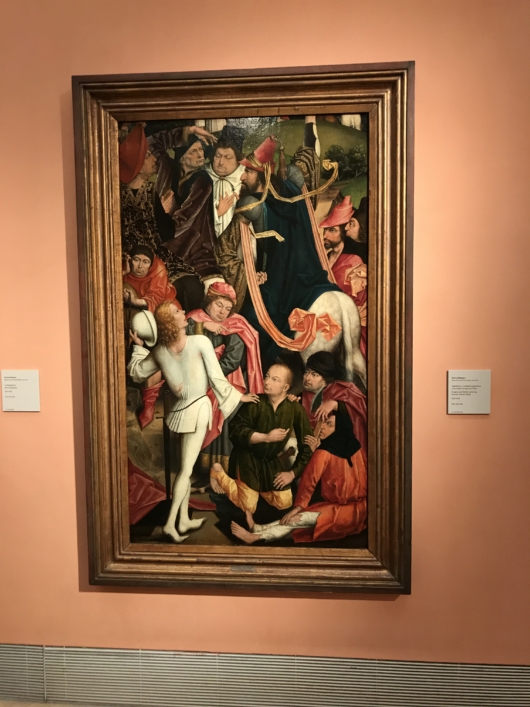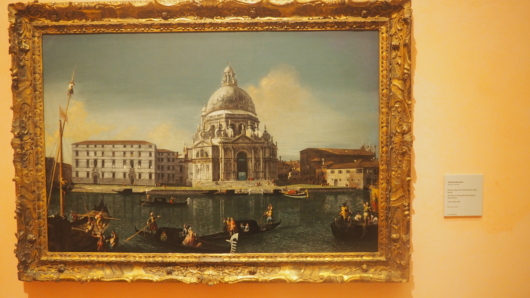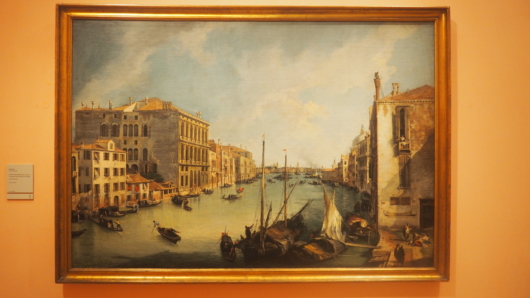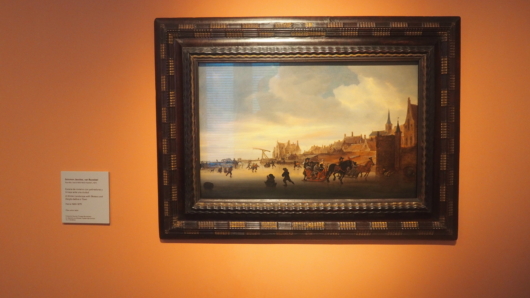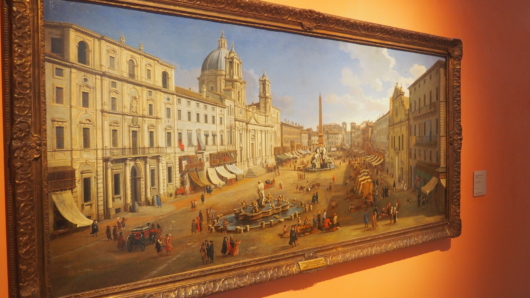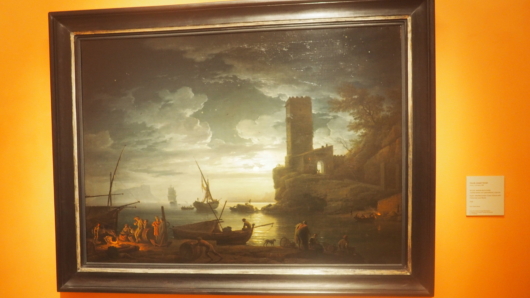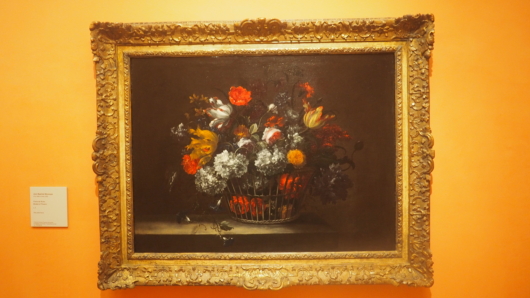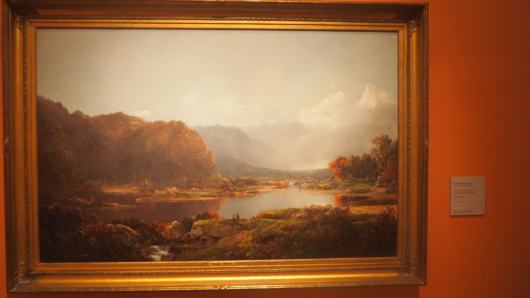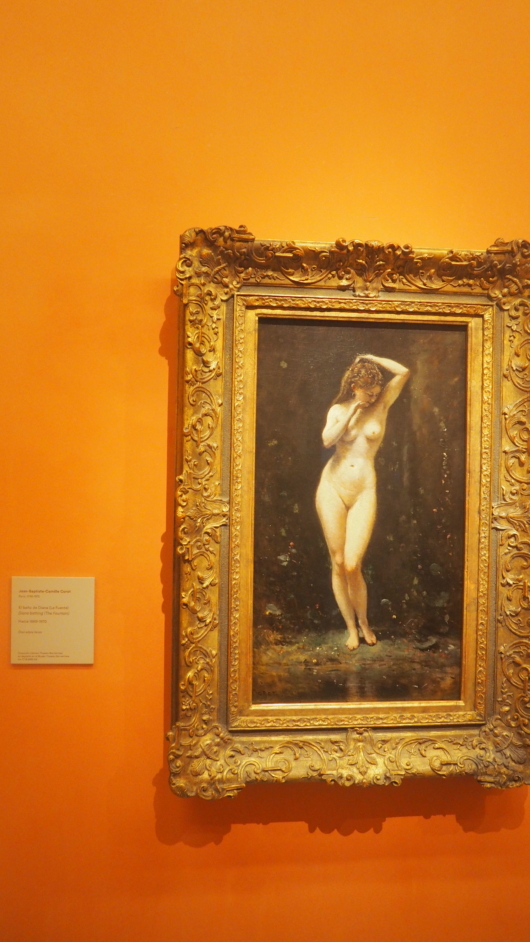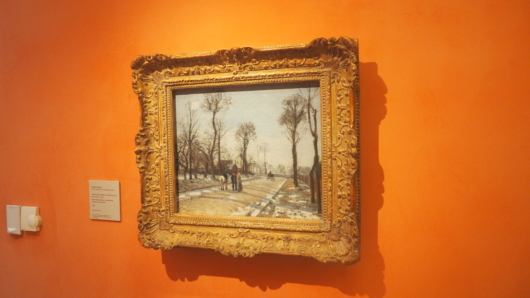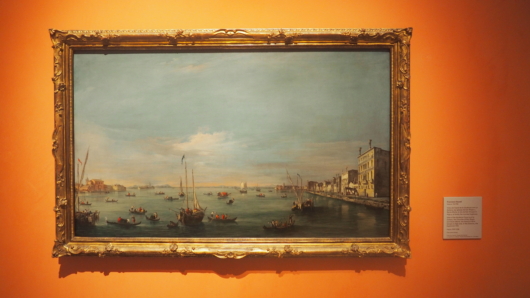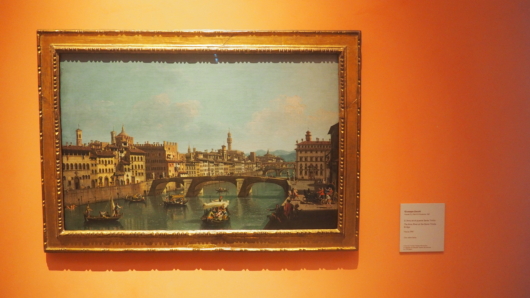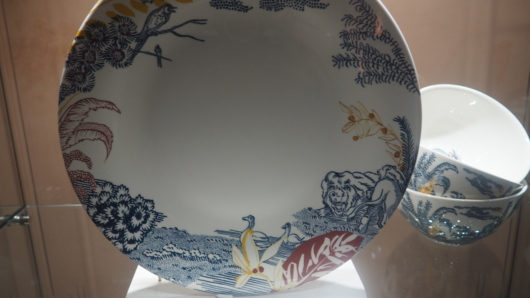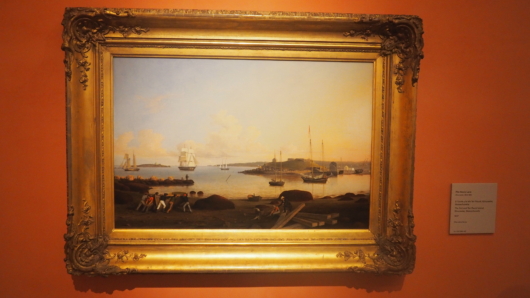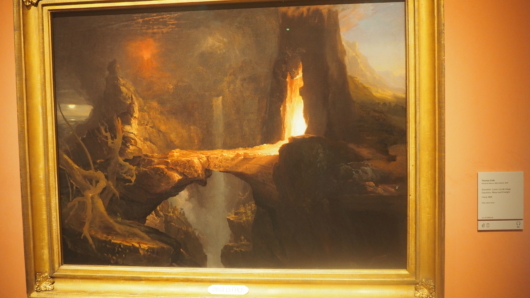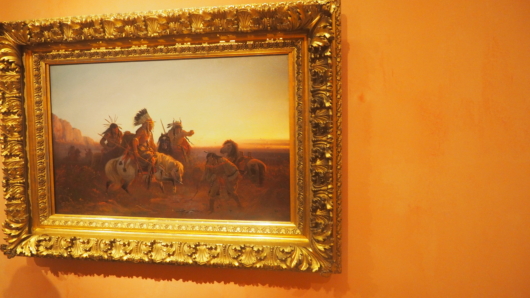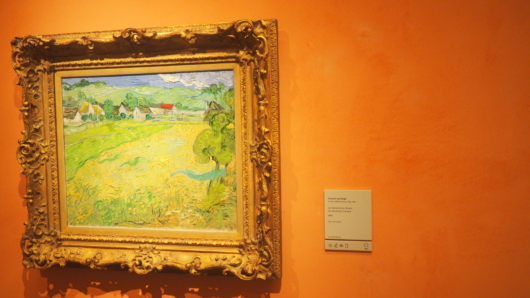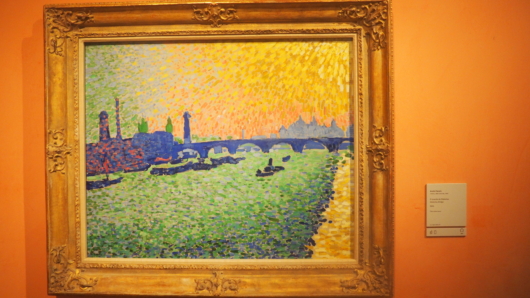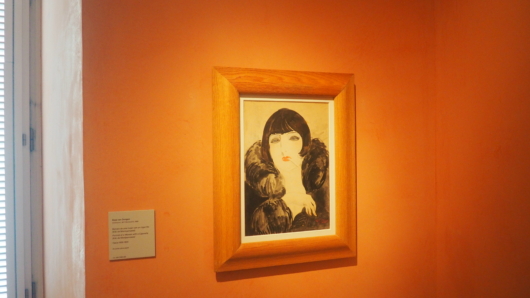 About halfway through, keep going!!!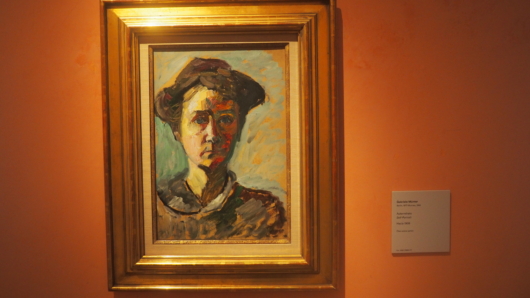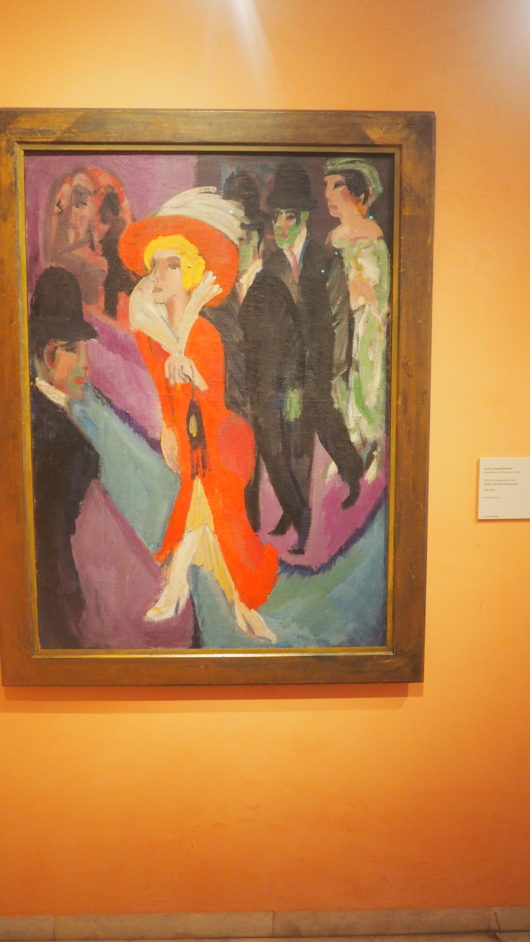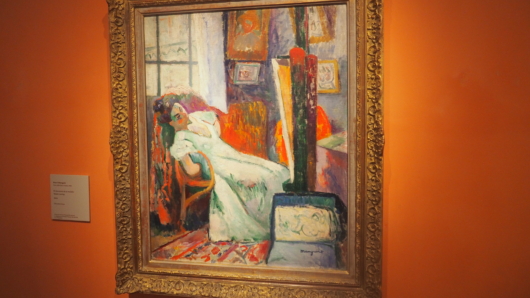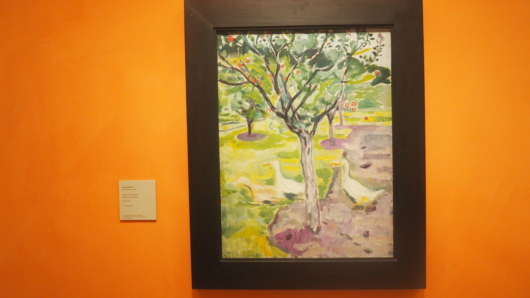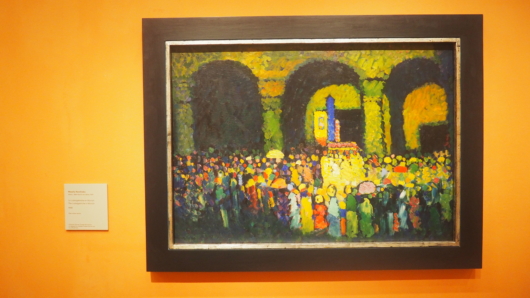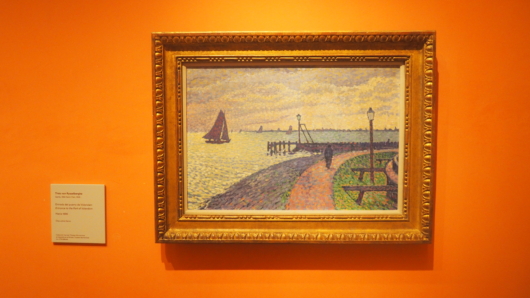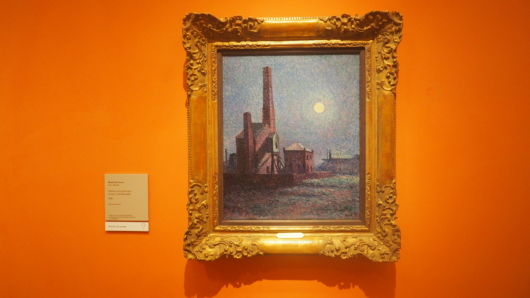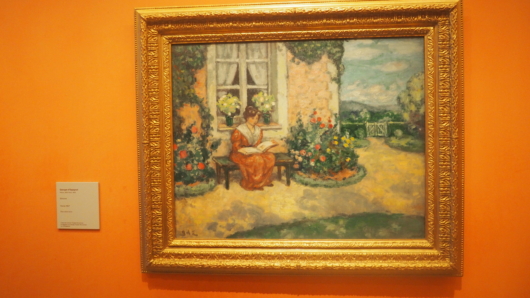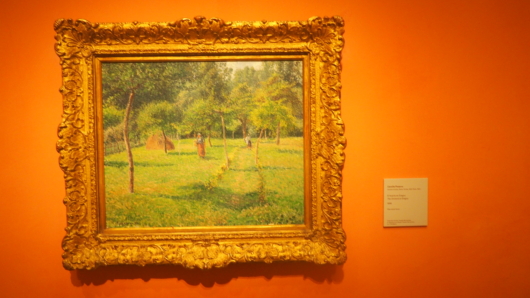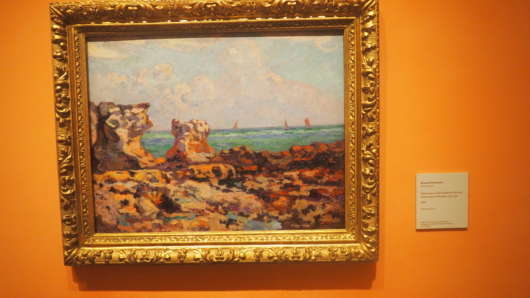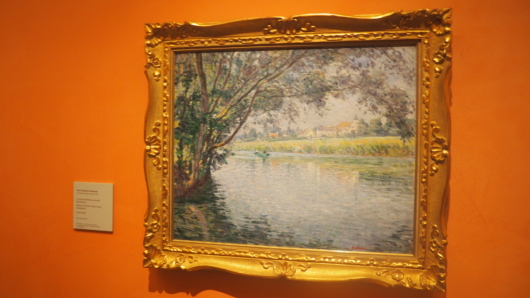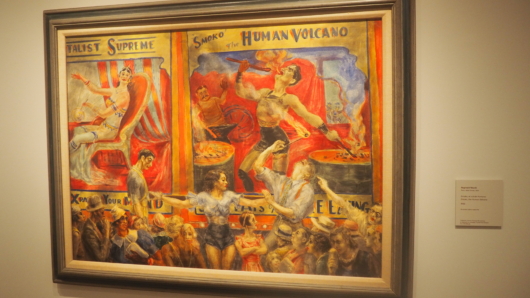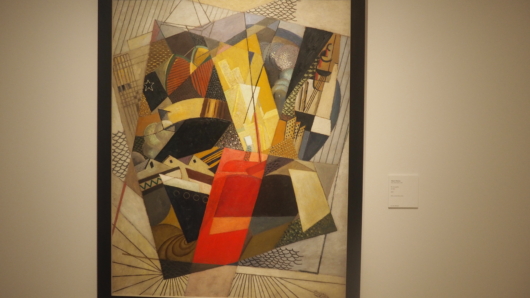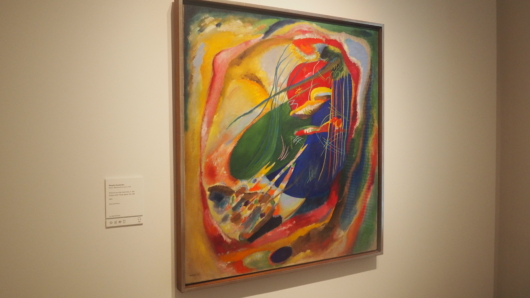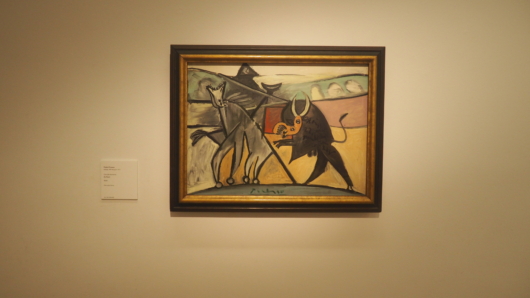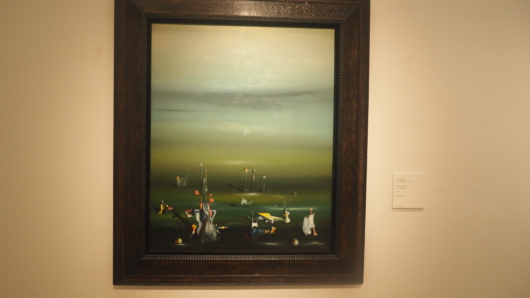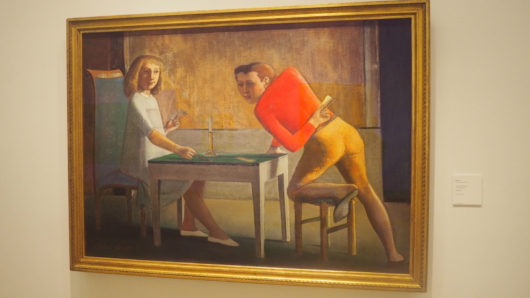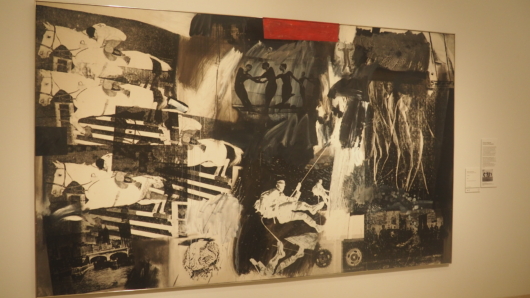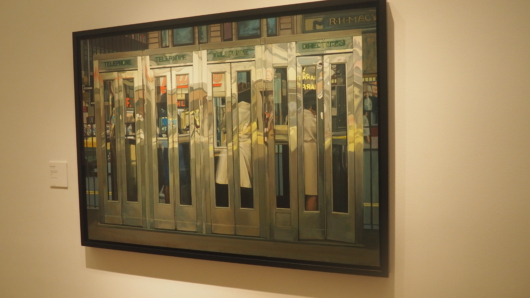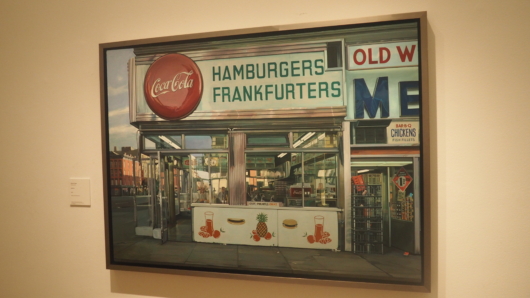 Last one!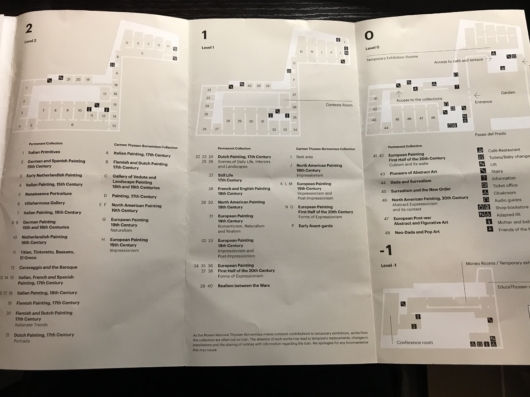 Map / Floor plan
National Archaeological Museum (website)
If you're into archaeology and history, then this place is for you.  With many artefacts spanning not just from Spain but from other countries in the world as well, this is an amazing place for you to learn about what has happened to the planet and the human species spanning from hundreds of thousands of years ago, and the evidence excavated to prove their existence.
Periods featured: Greece, The Nile: Egypt and Nubia, The Medieval World: Christian Kingdoms, The Modern Era, The Near East, Coins, Late Antiquity, The Medieval World: Al-Andalus, Roman Hispania, Protohistory, Prehistory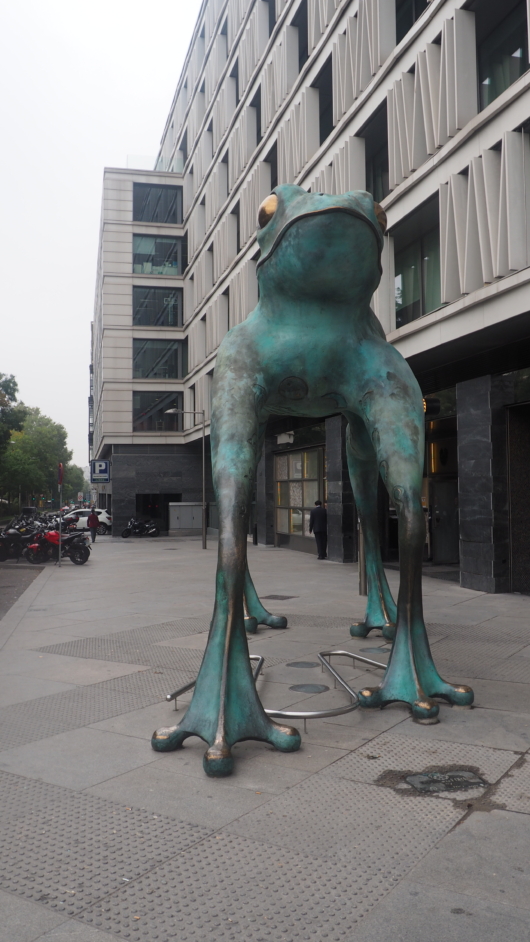 The closest station is Colón metro station, and right outside you'll see this froggy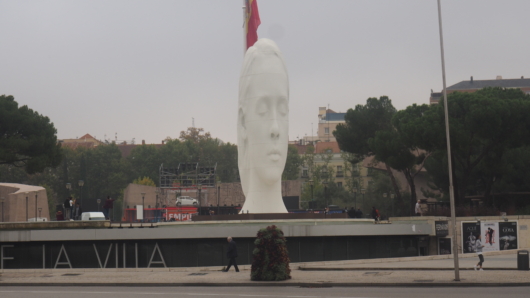 Some sort of 3D like statue.  It's 3D but it looks thin like paper.  This is part of the Fernán Gómez Centro Cultural de la Villa
National Archaeological Museum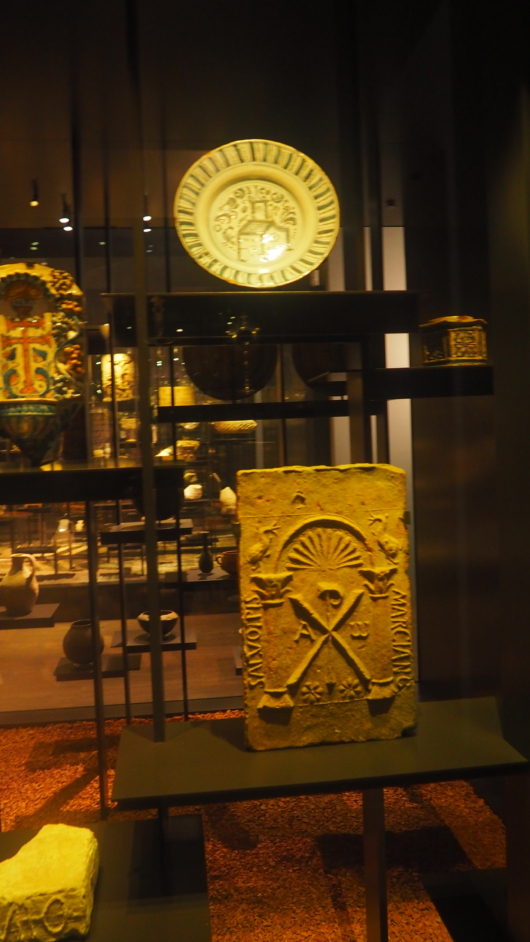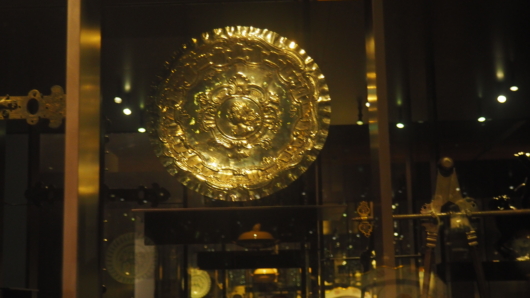 Something I learned is that even for hundreds of centuries ago, human beings were already using gold as a way to show their status and hierarchy, something that hasn't changed even as of today.  Not just the fact we use gold and jewellery, but from a bigger picture perspective it is hardwired in humans to show our status and hierarchy in many other forms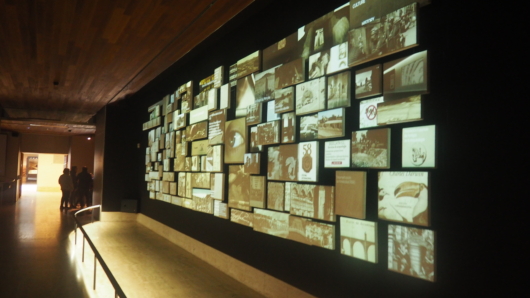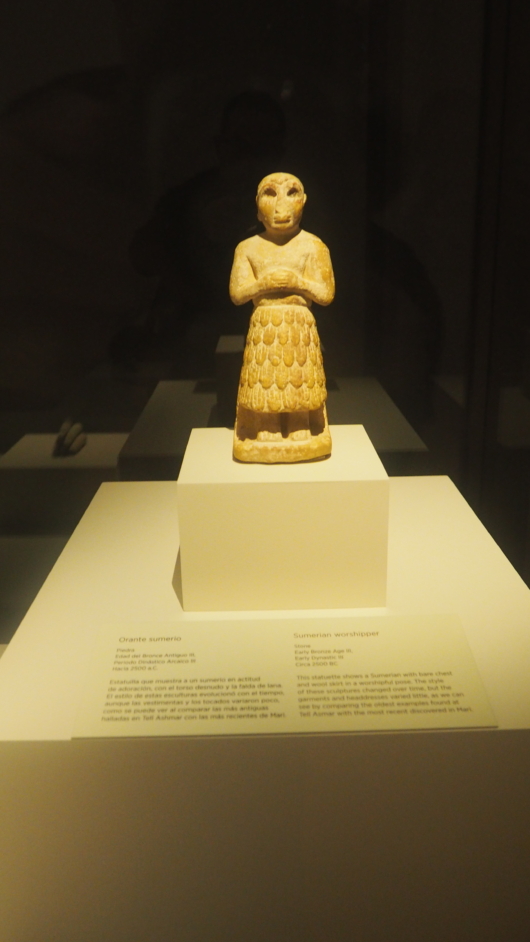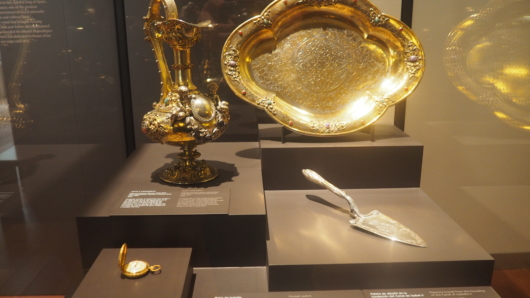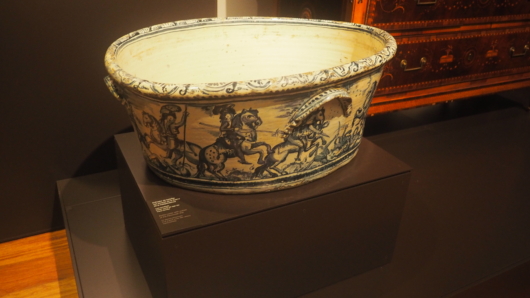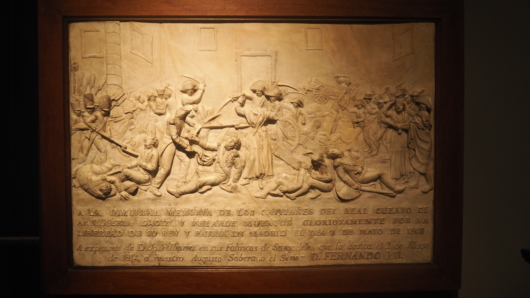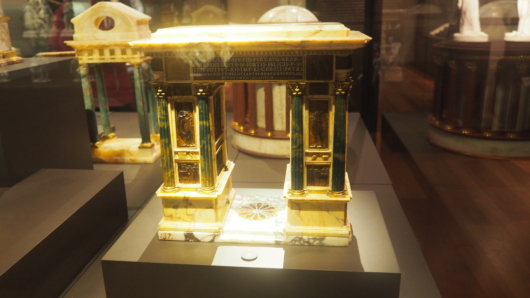 I feel that the designs and craftwork of the past is much more intricate and detailed than a lot of other craftwork these days; probably because before there was a higher income and power disparity, and people had more time.  Imagine the age where there was no TV, no phones, no radio, no lights, no nothing, all you would do is eat sleep and work.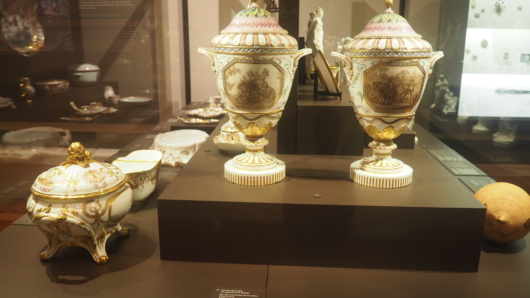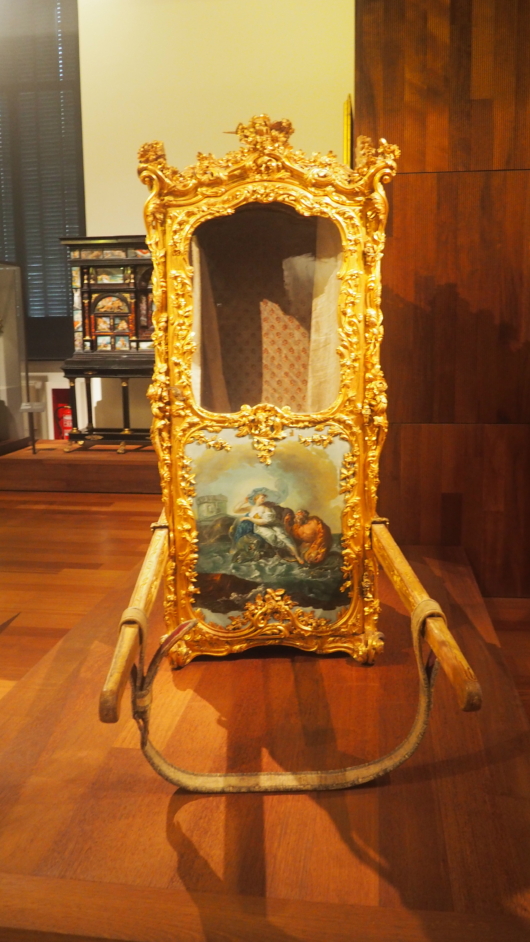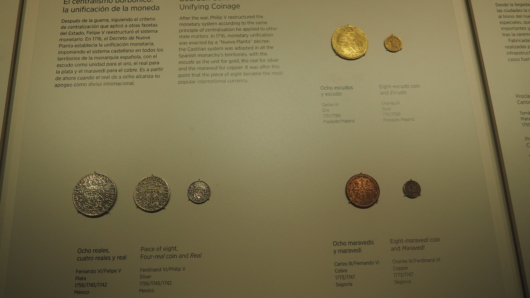 Different coins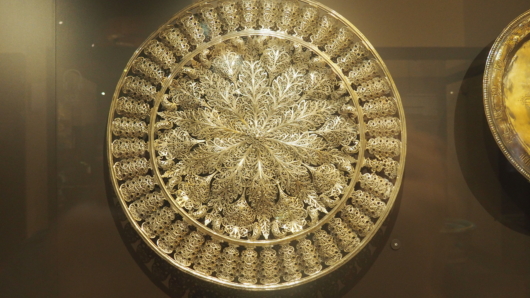 Look at how much detail was put into this!!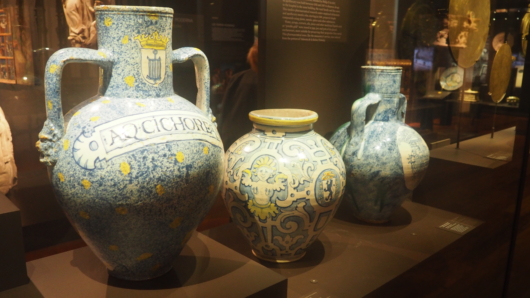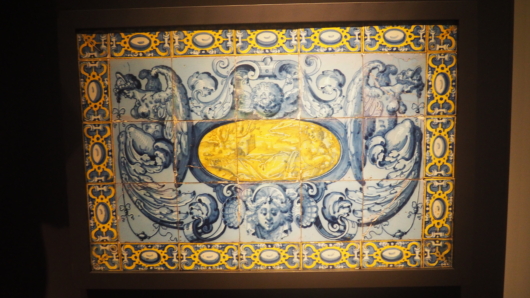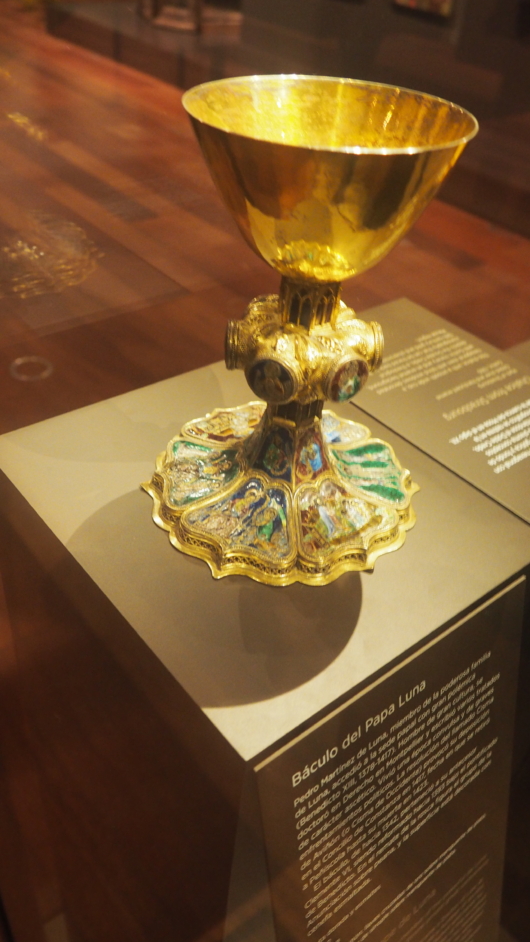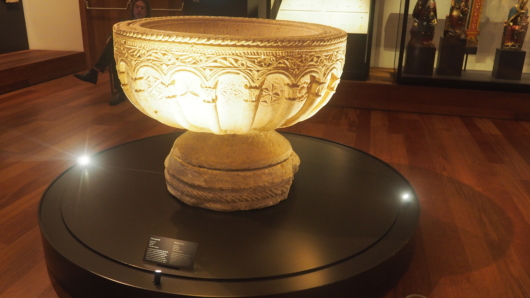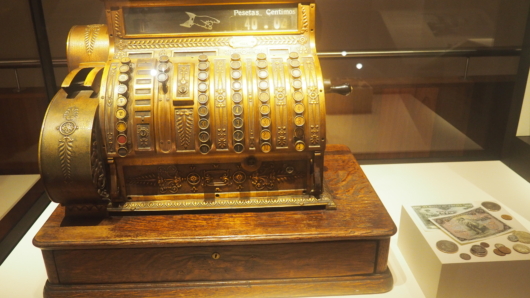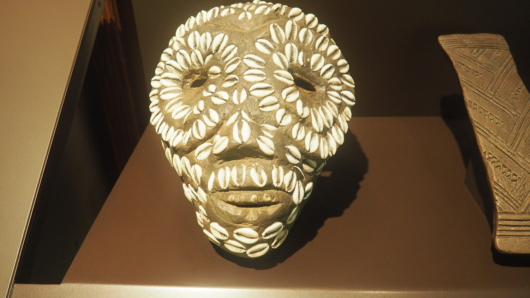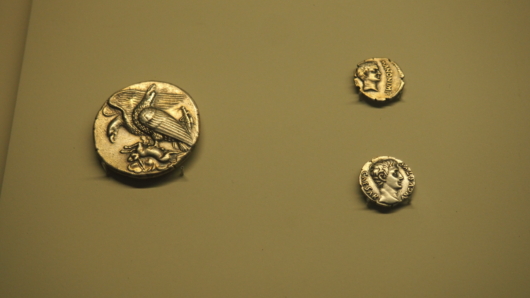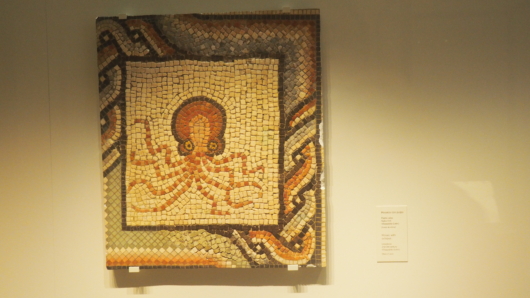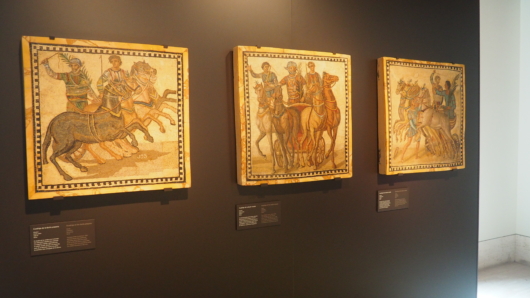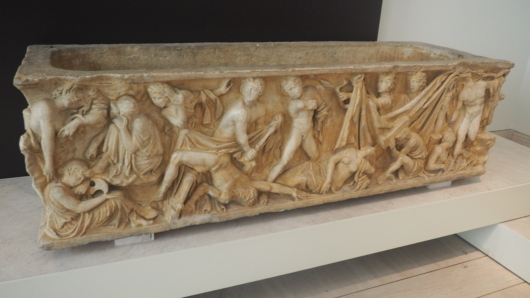 Fancier than Mandarin Oriental's bathtub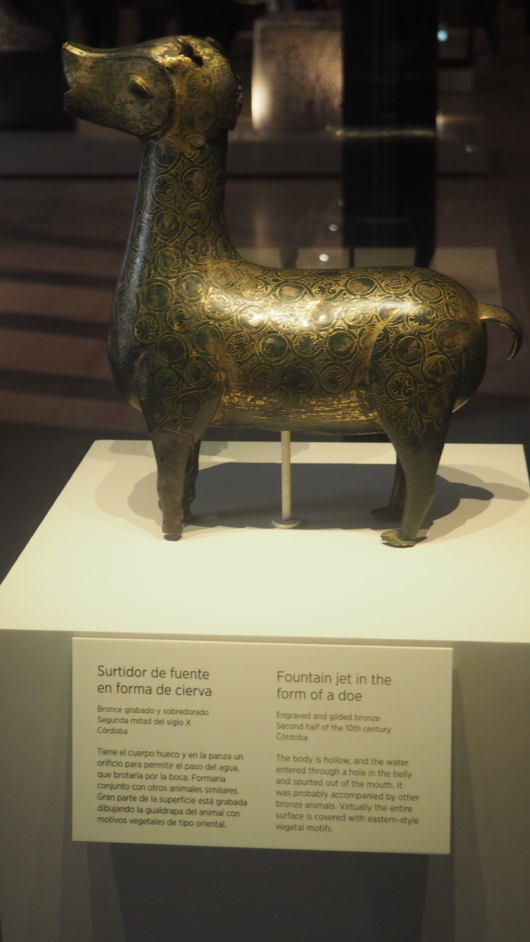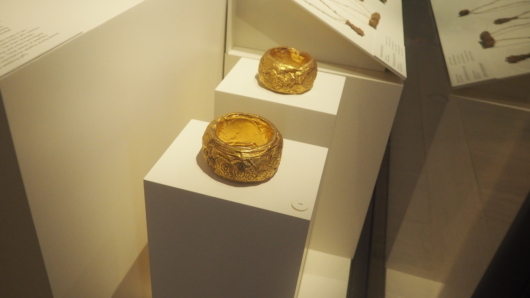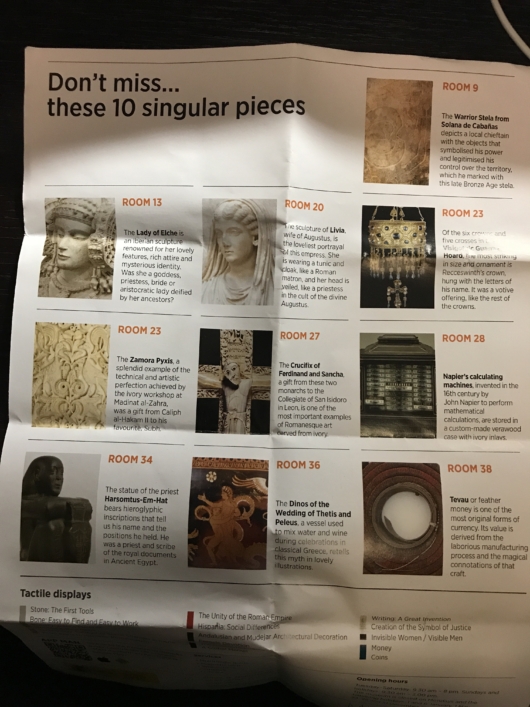 Prado Museum (website)
One of the most touted art museums in the whole of Spain, we only managed to get a glimpse of one floor of the Prado Museum.  The funny story behind this was that after DiverXO which was almost a 4 hour meal, we were quite late and we took a bus to get back.  However while taking a bus there, I somehow was playing chess on my phone and forgot about stopping at the stop we were supposed to stop at.  Therefore, we took like 5 minutes trying to debate if we should take the bus or taxi, and I think we ended up taking a bus since we were at the bus stop.  No matter, we still had about 30 minutes in the museum, free admission, since we got there at 7 PM.
Collection is free on Mondays to Saturdays at 6-8pm, and Sundays and holidays from 5-7pm.
Once again, this museum has an incredible large collection of artwork.  However, for whatever reason, I didn't take photos in the museum, maybe because it wasn't allowed or maybe I was in a rush, I forgot the exact reason.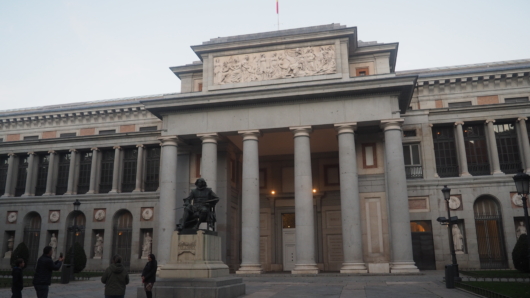 Therefore you will just have to enjoy the entrance of the Museo Del Prado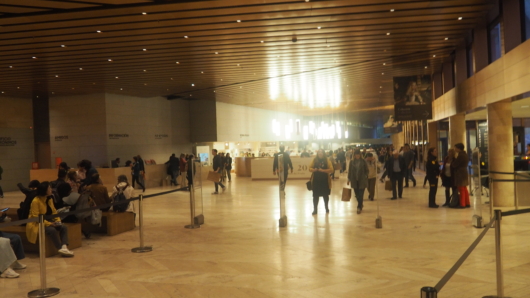 And a glimpse of the lobby before proceeding to the security checkpoint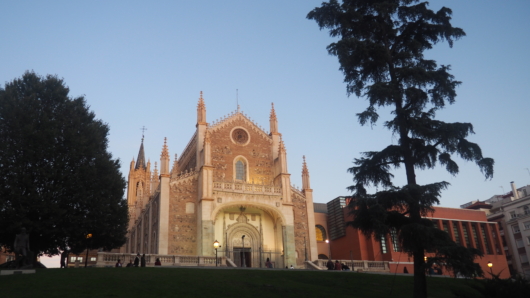 And right next to the museum was the San Jerónimo el Real
Madrid's Arc De Triomphe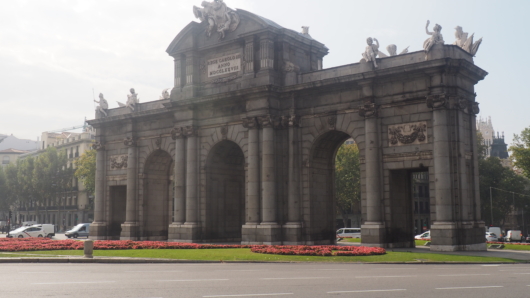 Not as significant or magnificent as the one in Paris, but hey since I saw it, I took a pic.
Cuzco Station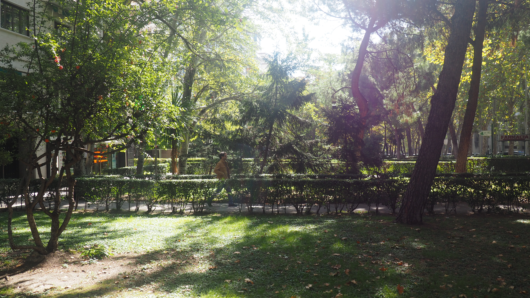 Just a quick pic I took of the park right outside the Cuzco station, since the sunlight was making the green park so pretty.  This station was the station we arrived at before going to DiverXO
Plaza Mayor
A public square in the heart of Madrid with a vast amount of space and entertainers that come out entertaining to ask for money, you will for sure pass by this place when going to the Royal Palace of Madrid.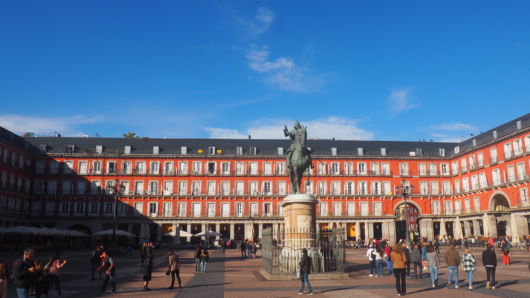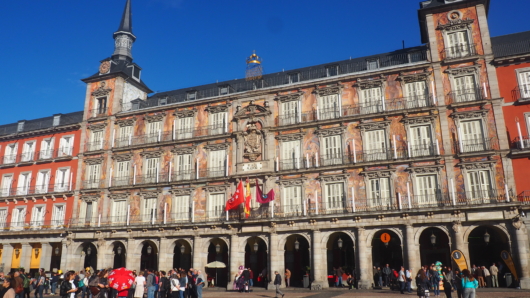 Casa de la Panadería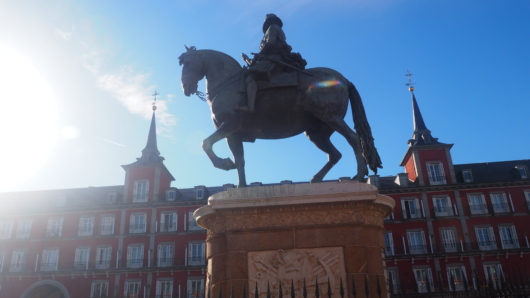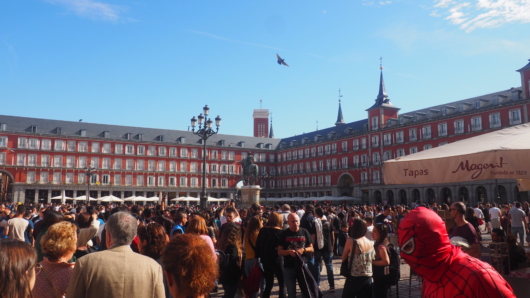 As you can see from this pic and the other pics above, this pic is incredibly more crowded; even "spiderman" decided to make an appearance.  It got busy after our visit to Royal Palace of Madrid, so after lunch.  Spain tends to have a pretty "late" lifestyle, so even during early 9am to 10am there wasn't that many people at the public square.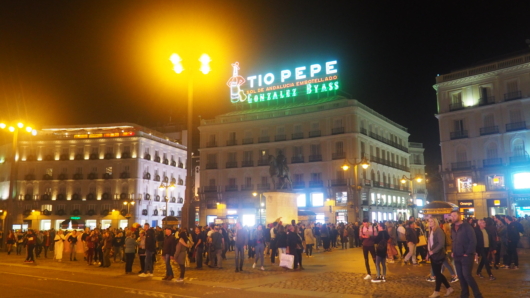 El Retiro Park and Glass Palace (Official Tourism Website)
A humungous park that stretches from below Museum Prado all the way to near the National Archaeological Museum, the park contains beautiful leaves and gives off a very peaceful, tranquil environment.  Inside the park is the Glass Palace, also known as the Palacio de Cristal (which I think sounds way better than its English translation), a transparent delicate skeleton of an actual palace.  While to be quite honest there really wasn't much inside the palace itself, the sculpture of the palace was pretty awesome.
Make sure you plan your visit to the park accordingly, such as the entrances and exits and where you plan to catch a cab, otherwise you can be getting lost in the park for a long time trying to find the nearest exit only to realise there isn't a cab nearby.  Or you can just call Uber once you find an exit.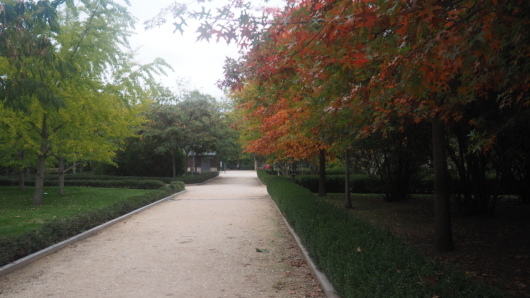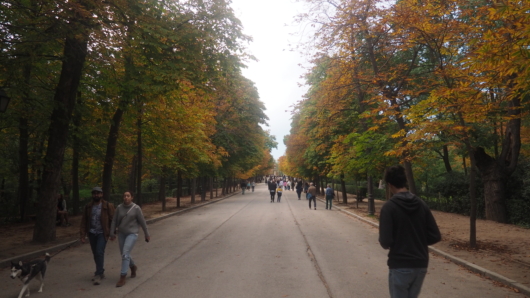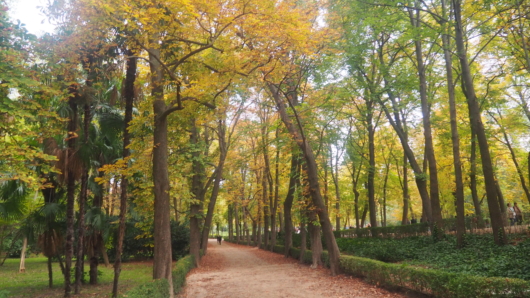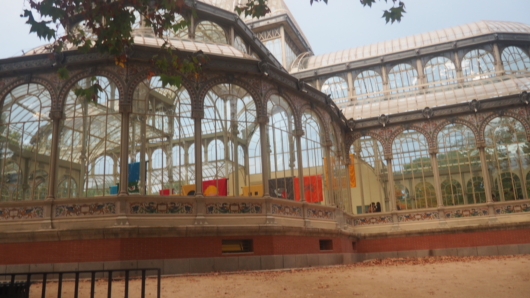 From the outside of the Glass Palace… apologies I couldn't capture the entirety of the palace itself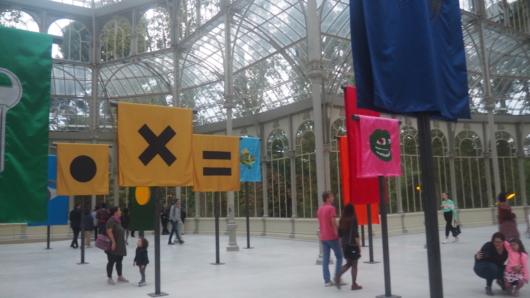 Some random symbols in Palacio de Cristal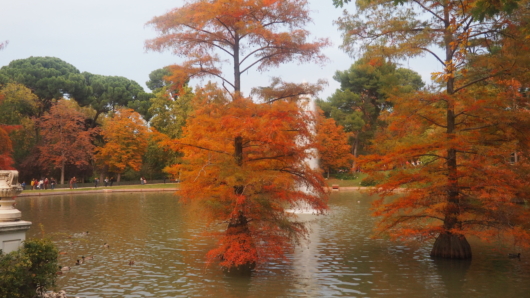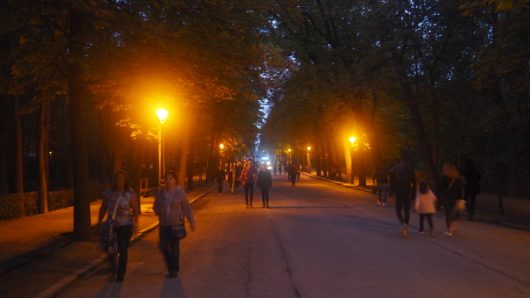 Darkness in park, but the ambience from the lights makes it quite romantic.  You will also encounter joggers here and there.
Shopping at Goya
A lot of tourist books and websites say that Goya is a major shopping district in Madrid.  But I beg to differ!  There wasn't much to see either in the El Corte Inglés Goya shopping mall, and when I tried to find other shops around the Goya district, there weren't any that were interesting or boutique enough.  Skip if you can, I'm helping you save time.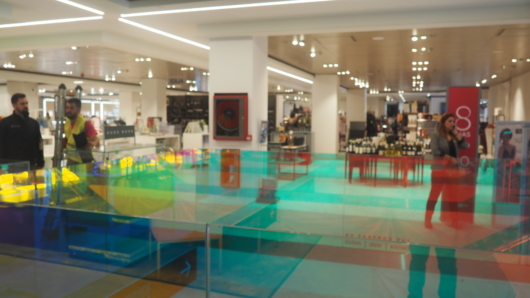 Inside El Corte Inglés Goya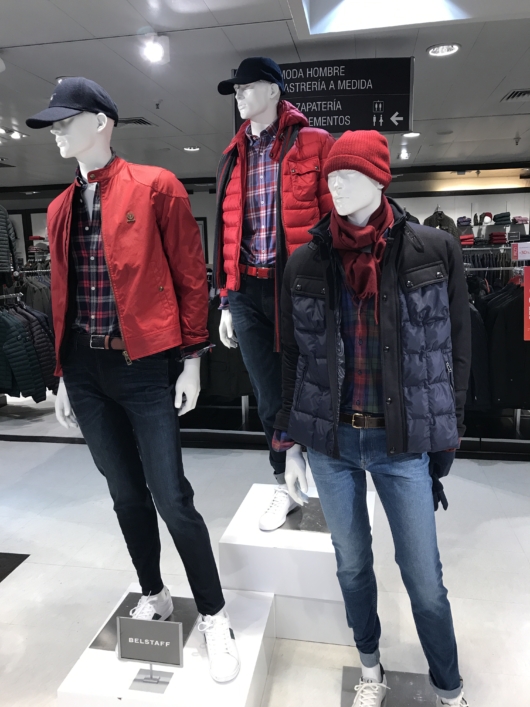 Actually I wasn't supposed to take pics here, and was asked not to after I took a photo.  Didn't know photos in malls were so strict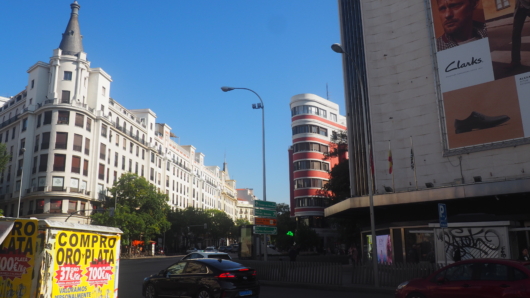 Goya
Other random Places and Photos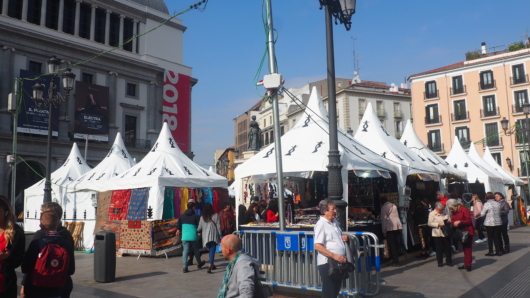 Some flea market in Madrid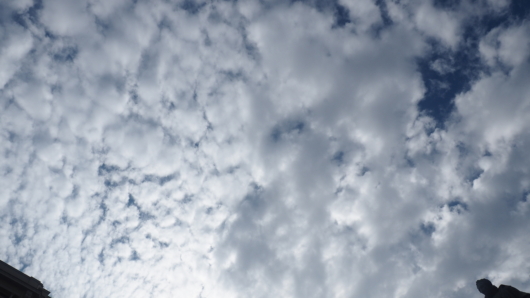 Madrid skies; clouds like pillow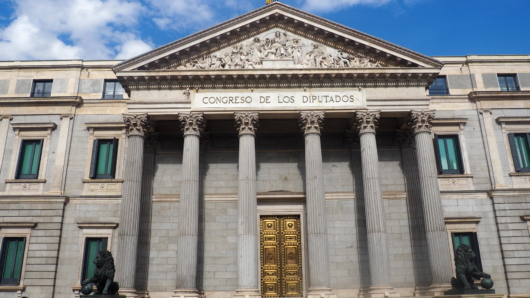 Congreso De Los Diputados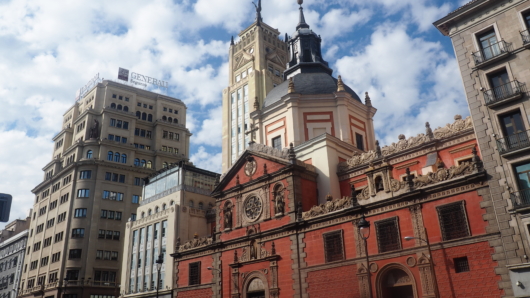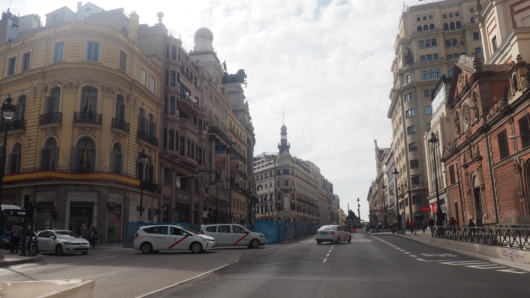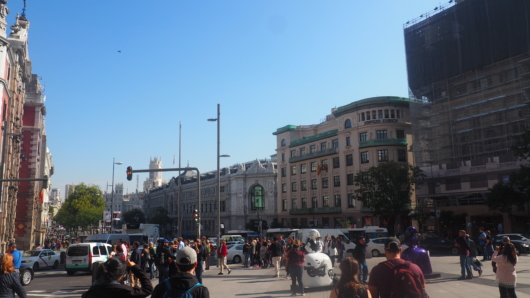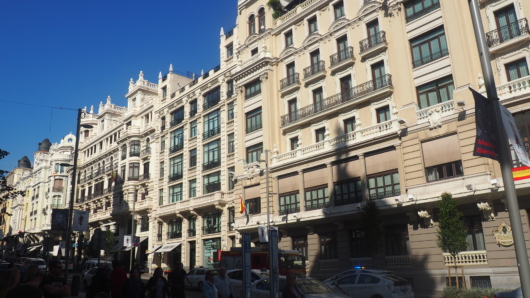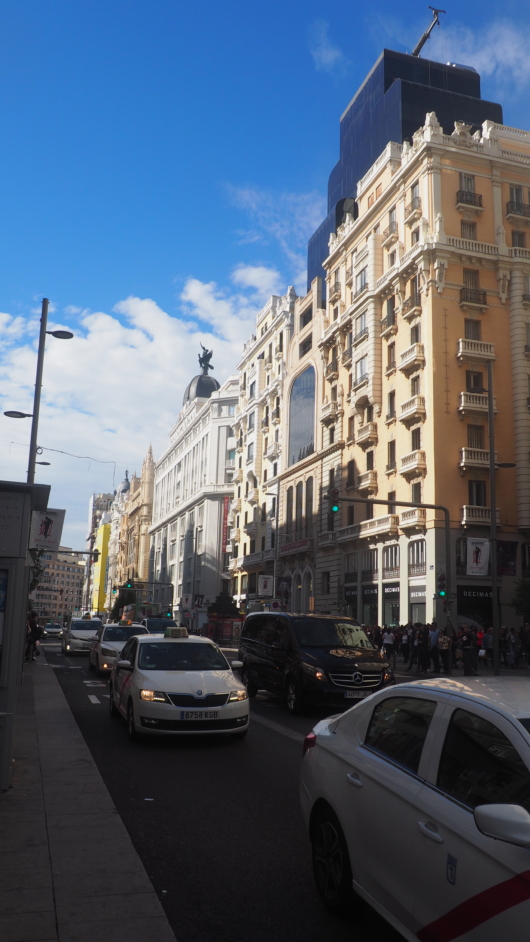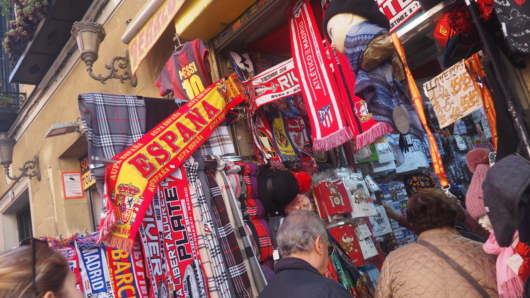 Souvenir shop
Some hotel in Madrid… can anyone let me know which one this is?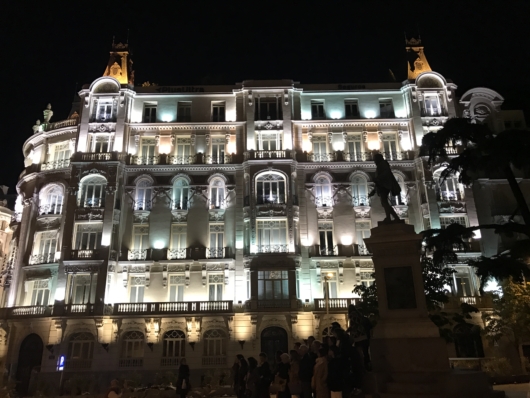 Same one as above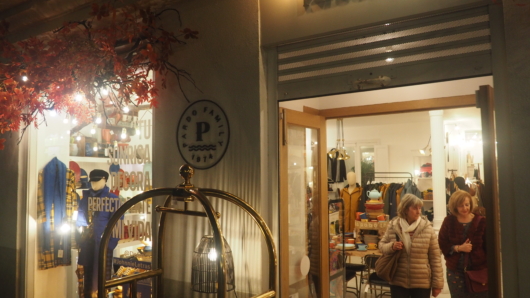 Pardo Family Madrid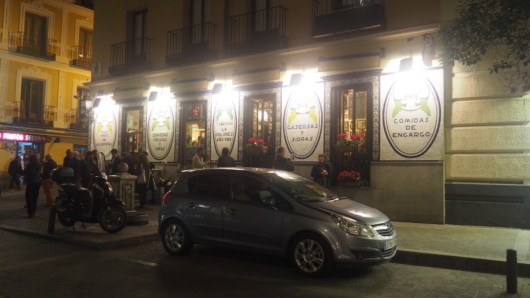 Comidas de Encargo
I decided to split the food about Madrid into a separate blog post considering how much text and images are already in this blog post already.
Other things to do in Madrid
Plaza de Cibeles* (north)
Marlborough – one of the world's most reputable art galleries
Santiago Bernabeu (stadium) (extreme north)
Parque del Oeste
Shop at Conde Duque neighborhood
Shop at Chueca or Sol (prime shopping area)
Templo de Debod – 2000 year old Egyptian Temple
Plaza Oriente
Ride the Teleferico (Cable Car)
Cathedral of Madrid
Puerta del Sol*
Gran Vía*
Plaza Espana
Barrio de la Latina
Embajadores (cool neighborhood)
San Francisco el Grande
El Rastro (flea market)* Sundays
Matadero Madrid (very south)
La Casa Encendida
La Tabacalera (best urban art)*
Neighborhoods: Plaza de Cibeles, Centro, Retiro, Salamanca, Barrio de las Letras, Malasana, Lavapies, Chueca
Flamenco show
Nightlife
Last updated: Feb. 18, 2020