Close your eyes and imagine what a sleepy little town would look like.  Give yourself ten seconds, then open your eyes.
OK, got a clear picture in your head?  I'm sure when you were thinking about the sleepy little town, it'd probably looked something like this: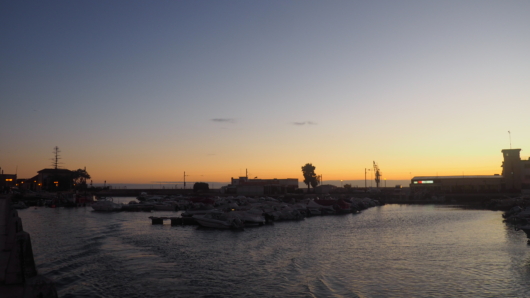 A gradient sky, a gentle and calm atmosphere, where people are a few and the ripples glide through the water like a kid riding on a slide.
This is Faro, the capital of Southern Portugal's Algarve region.  I first heard about this place when an ex colleague of mine had parents who lived there, and that he would occasionally go back to visit his family.  I had never been to Portugal before, but Faro's proximity to the seaside captivated me.  For those who have been following my blog posts, you know that I have an affinity towards coastal cities.
So, since I was doing a trip from Spain to Portugal, I decided why not stop by Faro before going to Lisbon?
One thing that shocked me was that the people at Faro spoke very fluent English.  In fact, amongst all the cities I visited this trip, Faro probably had the most fluent English.  At the same time, there were a significant amount of British expats in Faro.  So I guess it makes sense my ex colleague was there, since he and his parents were also from the UK.  It's as if this place was the getaway location for the British.
Transportation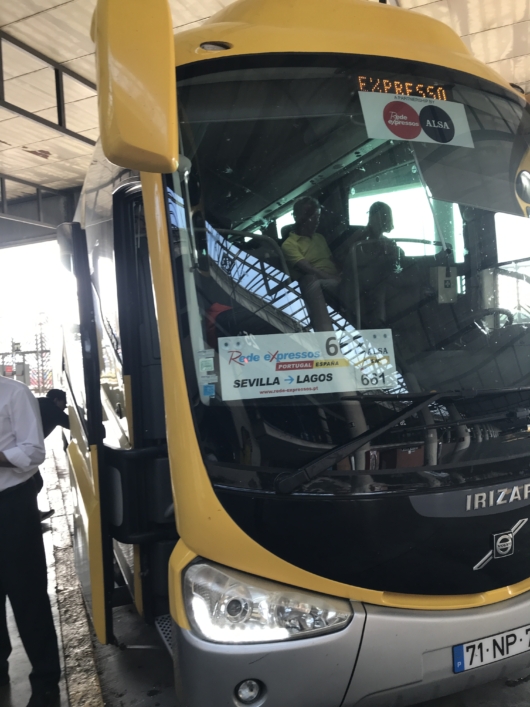 I took a bus from Seville to Faro.  It was the quickest and most comfortable option, and it took about 2.5 hours.  Now that I'm typing this, I remember desperately needing to use the bathroom, so much so that I was loosening my belt and my pants to not tighten my bladder so much… sooo bad.  I was so desperate, I went to the bathroom first before collecting my luggage when I arrived to Faro.  OK I know TMI.  But, but, when going to Lisbon, the train station and the bus station are just 5 minutes apart walking distance, and the time it takes to go to Lisbon is about the same, so just pick one that fits your schedule most.  The prices are about the same as well.
Apparently these are tourist trains called Delgaturis.  I did not ride them but from the reviews it seems that the experience wasn't so great.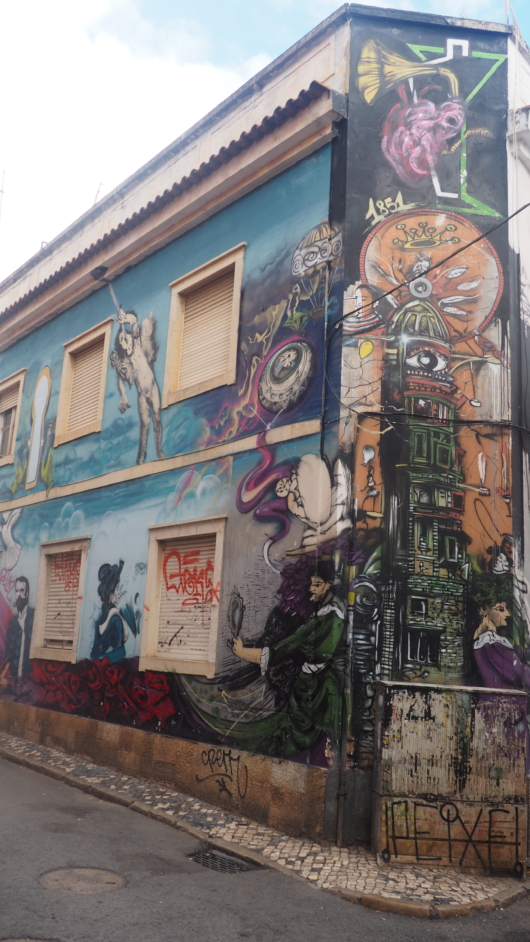 Most of the time, in fact all of the time actually, I walked everywhere in Faro.  There wasn't much to do anyway, as everything was near the Faro Marina.  Even with Forum Algarve, I walked all the way there and walked all the way back, which took about 30 minutes each way.  I know it's far, but I was a tourist, so it was a good way to see the city.  There are buses as well that take you to different places if you don't feel like walking, and there's taxis and supposedly Ubers as well.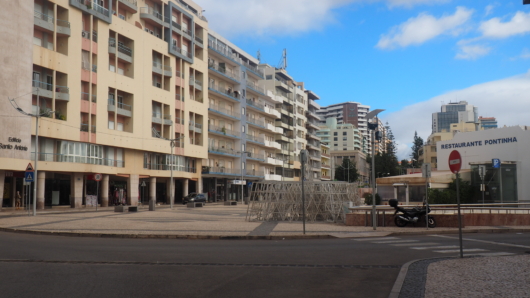 You get to see more of Faro just by walking around.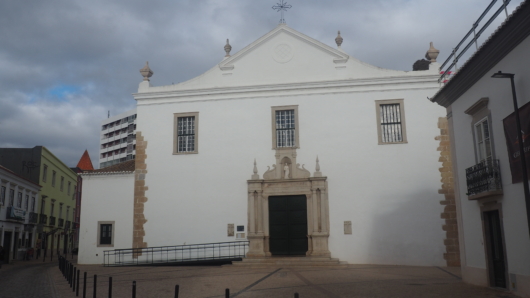 Not sure what this is.
And a couple of bright and colorful Portuguese houses you see along the way.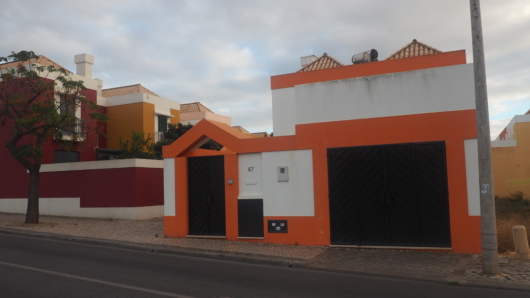 These houses you'd see along the way to Forum Algarve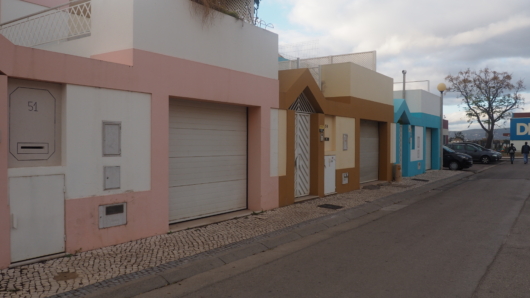 A little too quiet around the neighborhood if you ask me
Stay
I stayed in this suite called MY CHOICE Faro Clara Suites.  You can book it through Agoda.  What's funny about this place is that in addition to a bedroom and a bathroom, for some reason I also have a room filled with bath towels and hand towels, as if they kept all their towels in my room, so bizarre.
Also, I can be quite careless and unconscientious at times, as I initially dragged my suitcase to their office, only to realise that I was supposed to be going to the suite directly so I had to drag another 10 minutes back from where I came from to reach there.
What was also bizarre was that there was no check in or check out.  From the onset of getting my keys in their mailbox to checking out, I did not see a single staff.
That said, the most important was the room right?  And the room was spacious and clean, no bugs at all.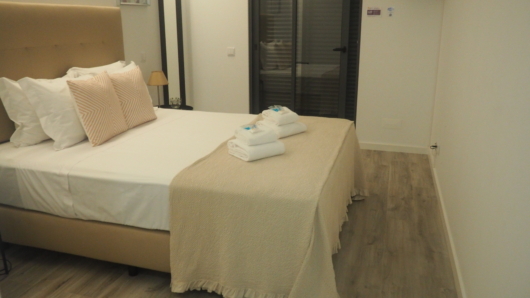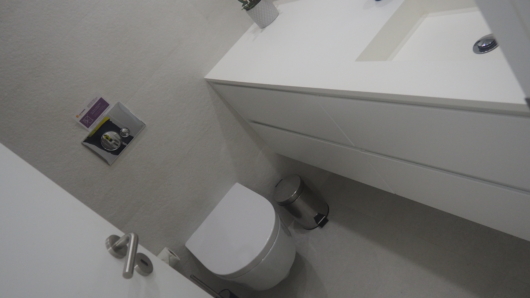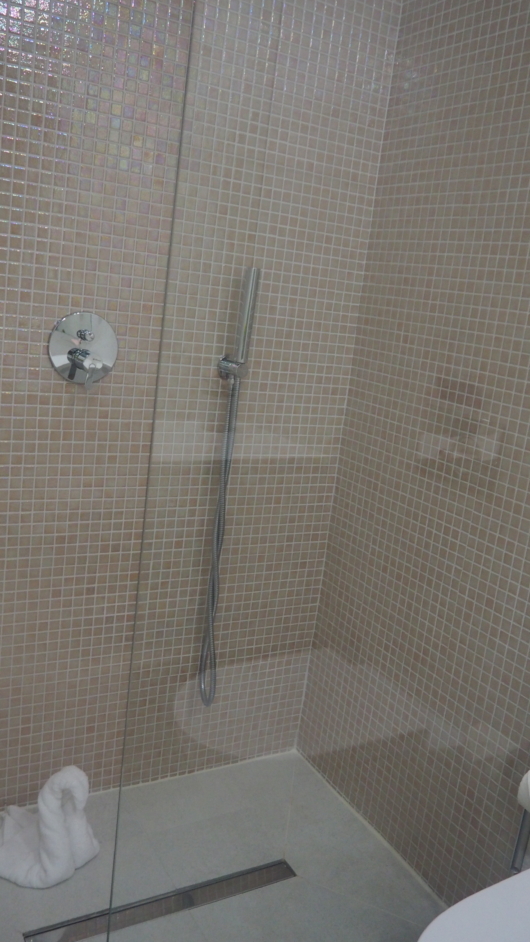 Faro Marina
The most "central" part of Faro is the Faro marina.  It overlooks the sea, is docked by many ships, and standing by itself is a Faro sign with a heart shape next to it.  Here are a few photos of the area and also the hotels and views surrounding this place.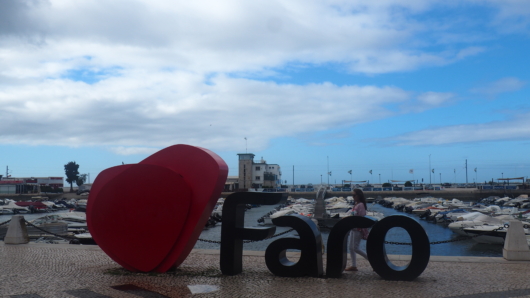 Good for photo taking and posing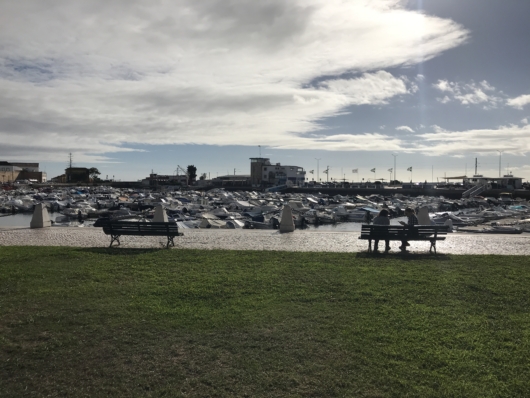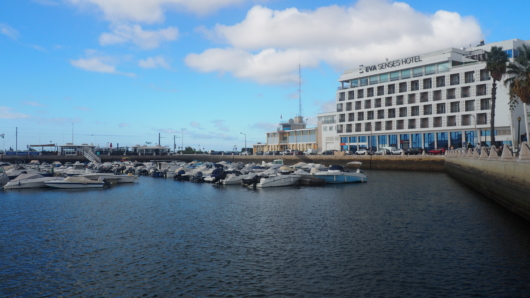 It's funny.. as I'm writing this blog post I'm listening to some bossa nova.. such the right type of music while I'm looking back at these photos.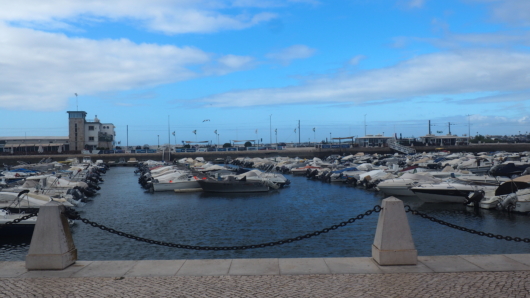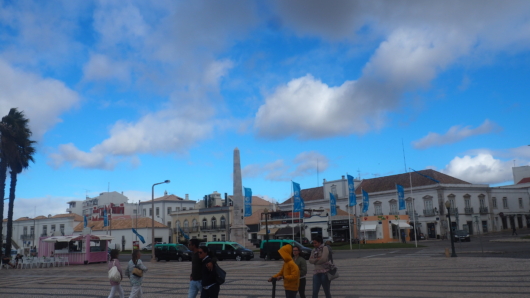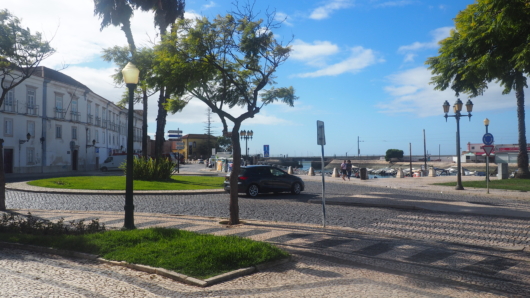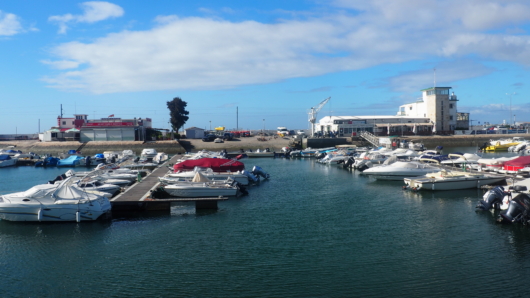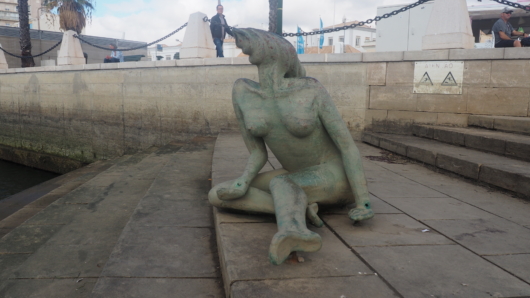 What is this??  Is like a seashell mermaid lol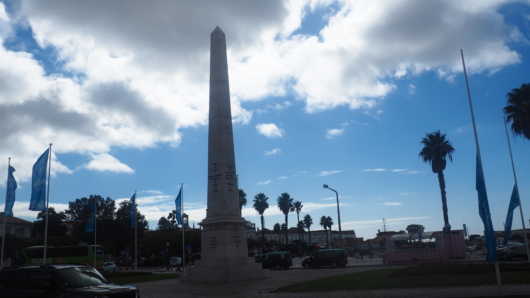 Some tall monument in Faro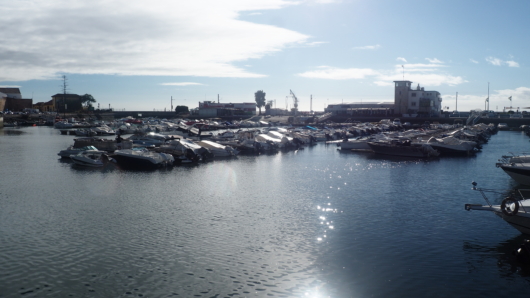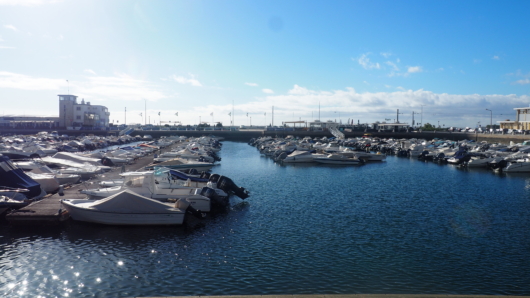 Sorry I took soooo many photos, but look at that sky, the water, and that glimmer from the water at the bottom left… it was just too beautiful to not to share.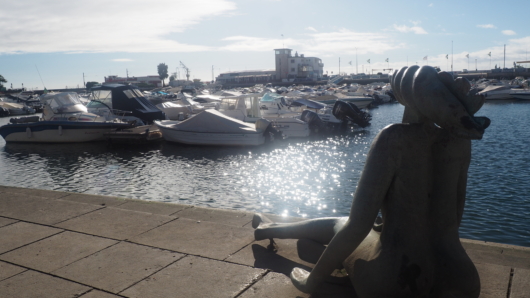 Once again it's the seashell mermaid!  From the perspective from her back.
Books were tied to strings onto the branches of this tree, so I named it the Tree of Wisdom.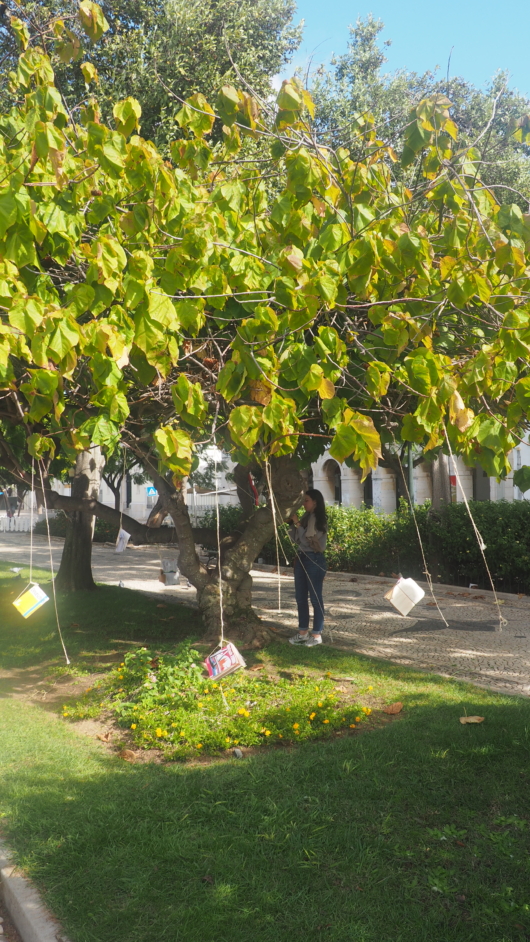 Another picture but with a more clear view of the books.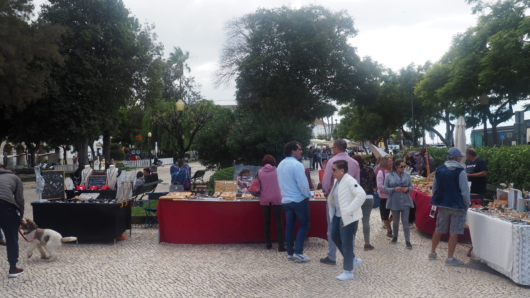 Around the opposite street were tables set up, sort of like a flea market, selling jewellery, postcards, accessories, and the like.  I think they only do this during Sundays only.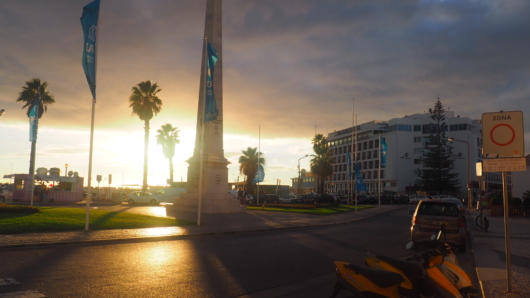 Once again it's that tall monument, but with the sun setting down.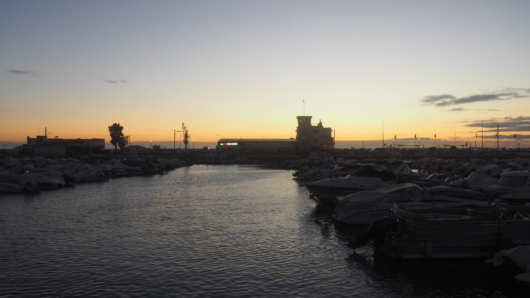 And as you have imagined, the sleepy little town called Faro!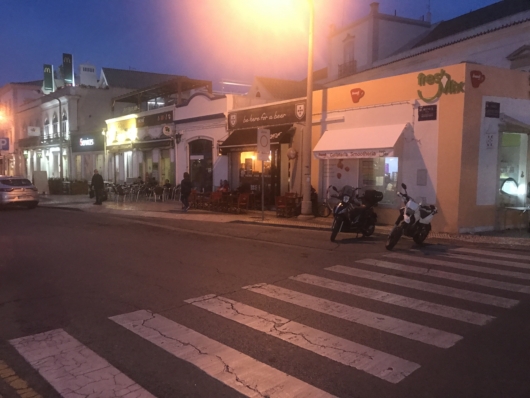 And during the night, just when I had arrived at Faro.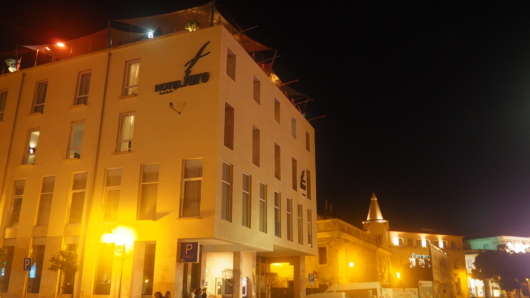 Nearby Faro Marina is this hotel called Hotel Faro.  For those of you going to Faro, I suggest checking this hotel out as well.  It seems to be quite nice and even though it is pricier than my Clara Suites, the price difference wasn't humungous.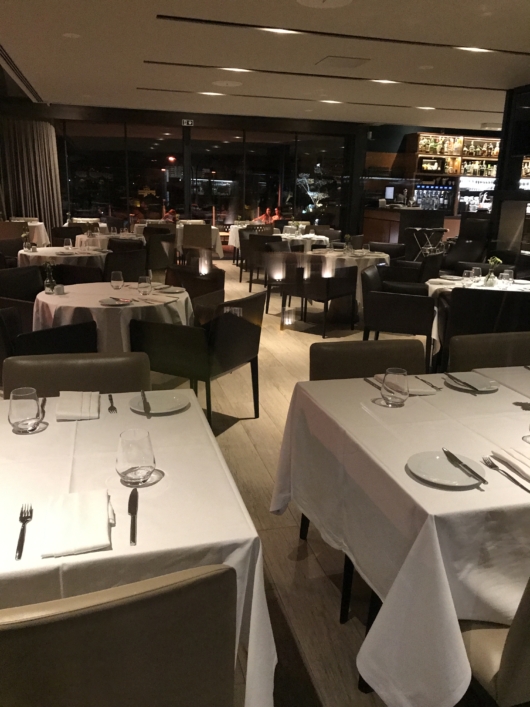 Plus inside Hotel Faro was this beautiful restaurant called Restaurante Ria Formosa where it started to get packed at 8pm.  Also, outside were chairs where you can relax and enjoy the Faro Marina view.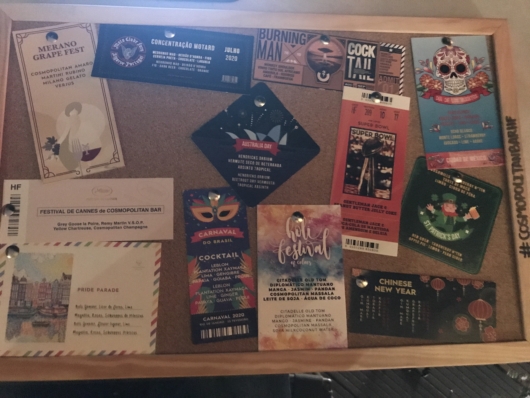 These were the cocktails, named after different holidays and festivals.
Shopping around Rua Dom Francisco Gomes
So near Faro Marina are streets filled with boutique shops and stores.  I'm not sure whether it's because I visited during the low season, but Faro was pretty bare, particularly during the night.  It looked as if it was… deserted.  I'm guessing it's sort of like Santorini where most people only come during the summer, as Faro is more notable for its beaches, but you will be able to see from the photos that there wasn't any people at all.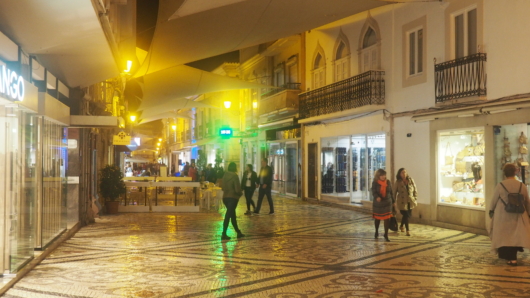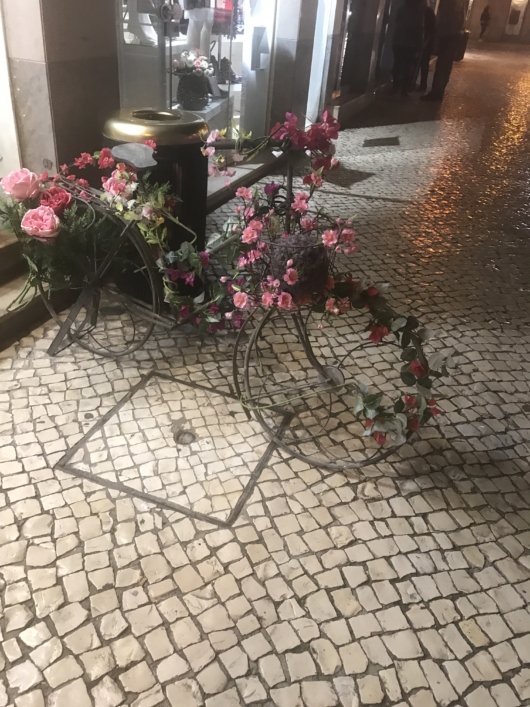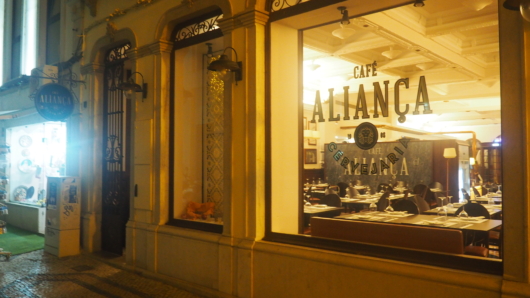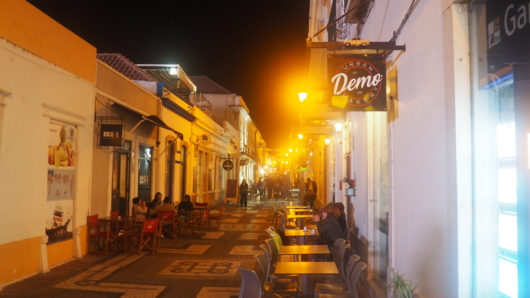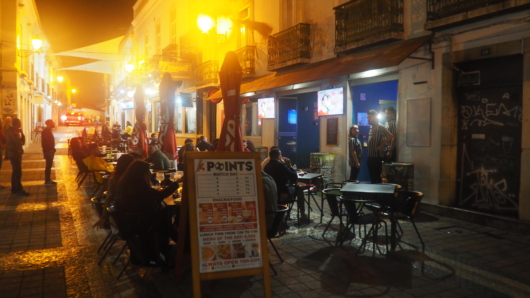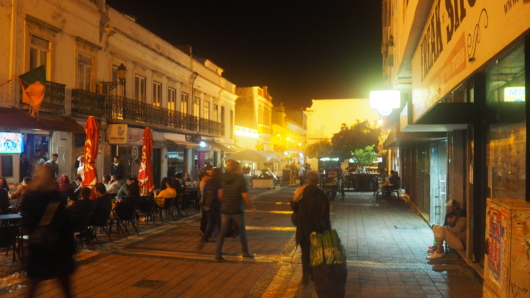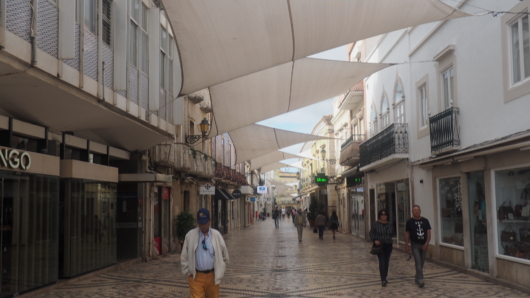 And this is what it looks like during the day… bear in mind though that I think I took this photo during Sunday, where most of the shops were closed during that day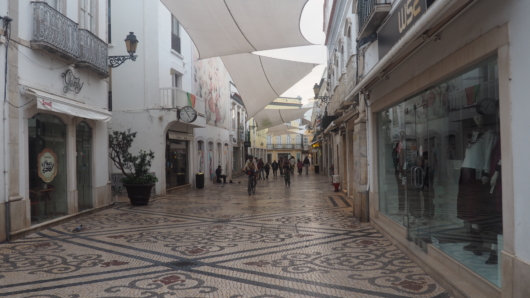 Also, not the happiest of skies during this hour… thankfully the blue skies came in after this photo.  But as you can feel, this place looked like a ghost town, or that it just survived a Walking Dead apocalypse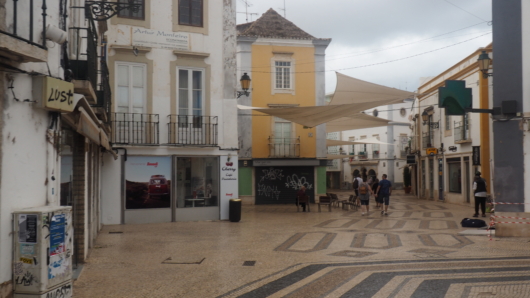 Forum Algarve (website)
Forum Algarve is a shopping mall located about a 30 minute walk north from the Faro Marina.  It was pretty much one of the very few places where food stalls and shops were opened on Sunday, and therefore one of my only activities done during that day.
A lot of the shops were branded, so there wasn't too much to see.  In fact, of all of Faro, this was by far the most "packed" place I've seen, where lots of people were at the supermarket doing their groceries or just eating at the food court over there.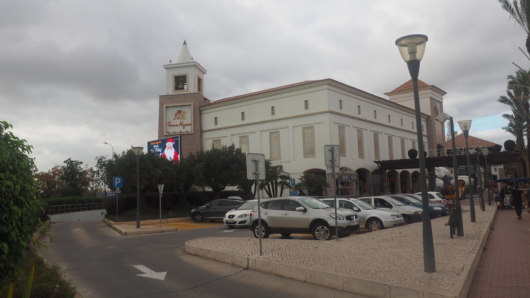 The shopping mall, outside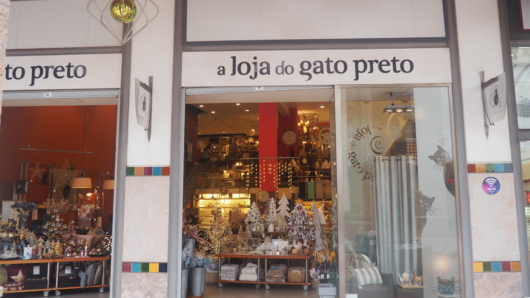 One of the shops, A loja do gato preto, selling Christmas and home goods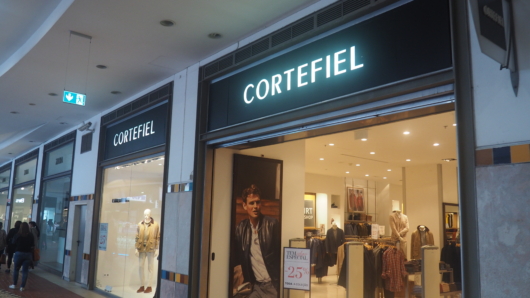 Cortefiel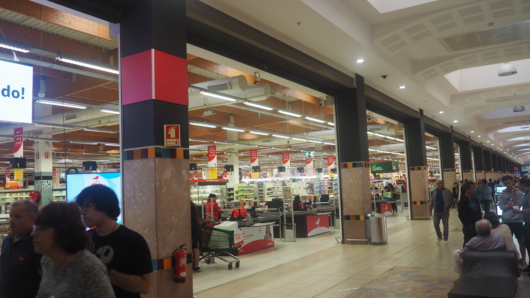 This supermarket pretty much occupied the entire floor of the Forum Algarve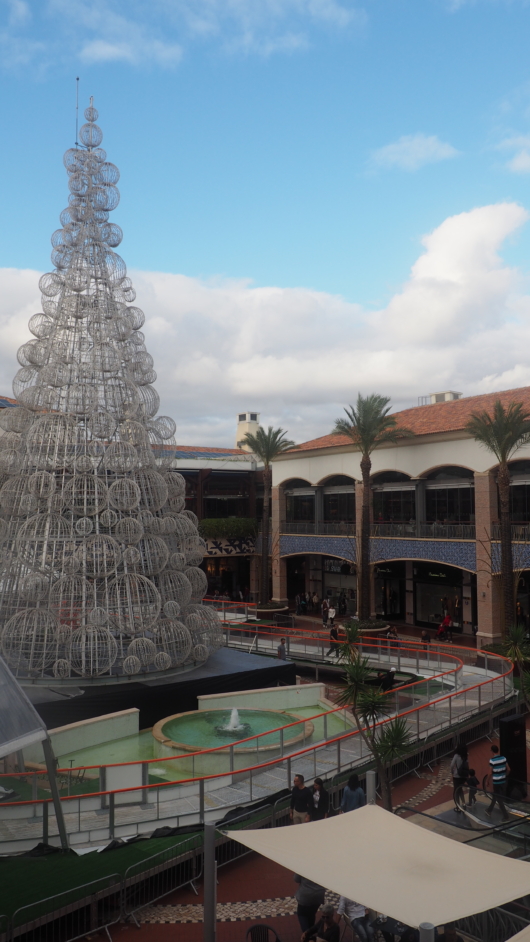 And a unique, wired made Christmas Tree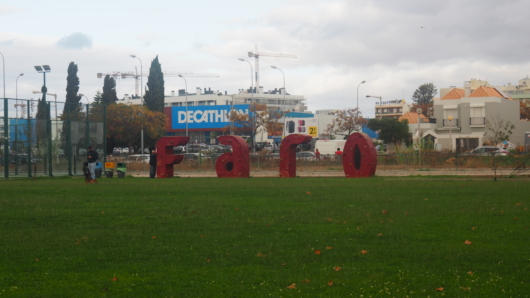 Another Faro sign, right outside Forum Algarve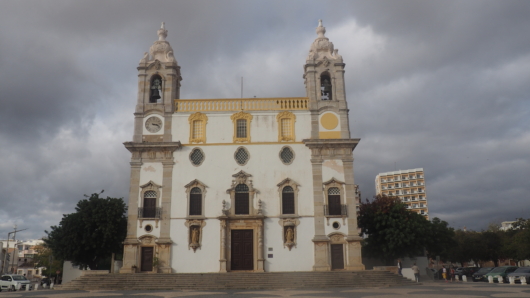 And while walking to Forum Algarve, I quickly made a detour to Igreja Do Carmo Faro
Faro Old Town / Cidade Velha 
You can read about the history and significance of Cidade Velha at www.ezportugal.com, but essentially Cidade Velha is considered the "heart" of the Faro Old Town, and where you will be doing most of the exploration.
Faro Old Town strikes in contrast with the modern parts of Faro in that the district has many cobbled roads and old buildings, and you will note the difference right after you enter the Arco da Vila.  This is also where a lot of the more notable tourist attractions are, such as the Faro Cathedral and the Faro Municipal Museum.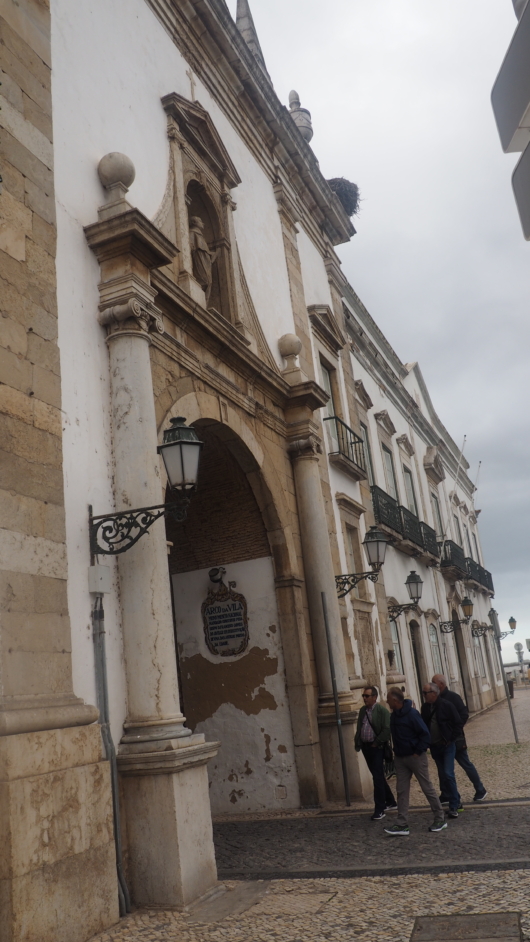 The starting point, Arco Da Vila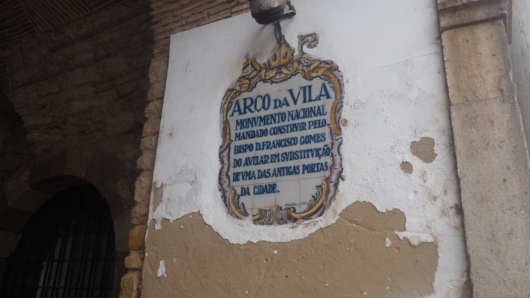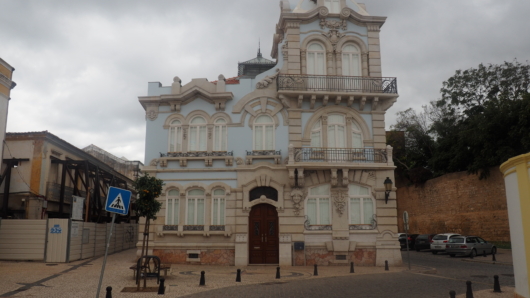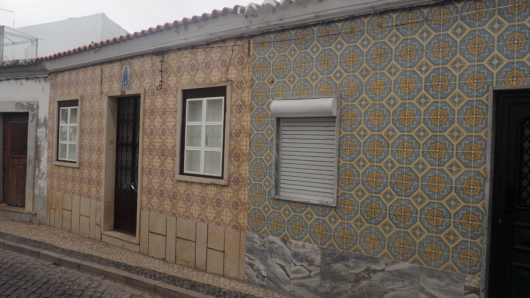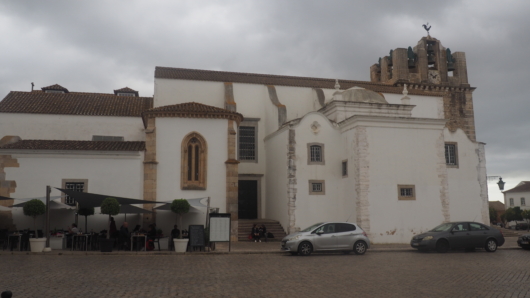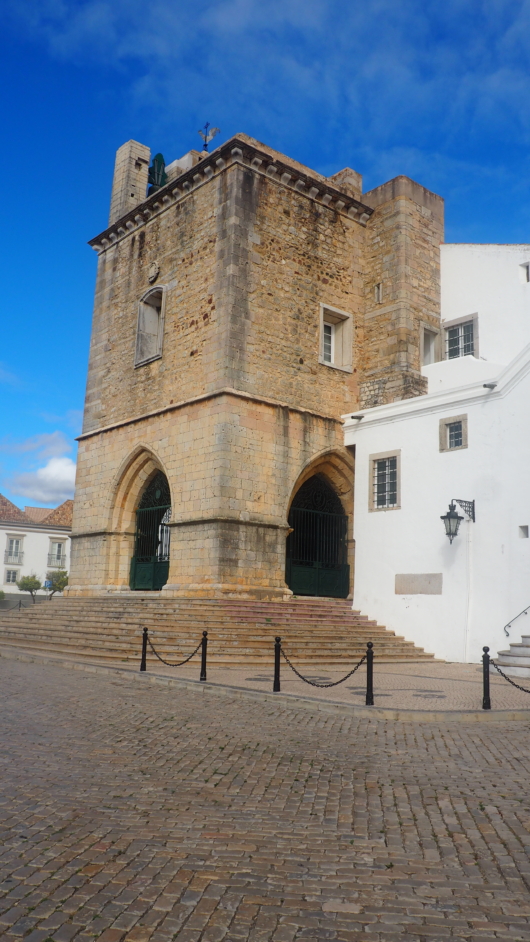 Faro Cathedral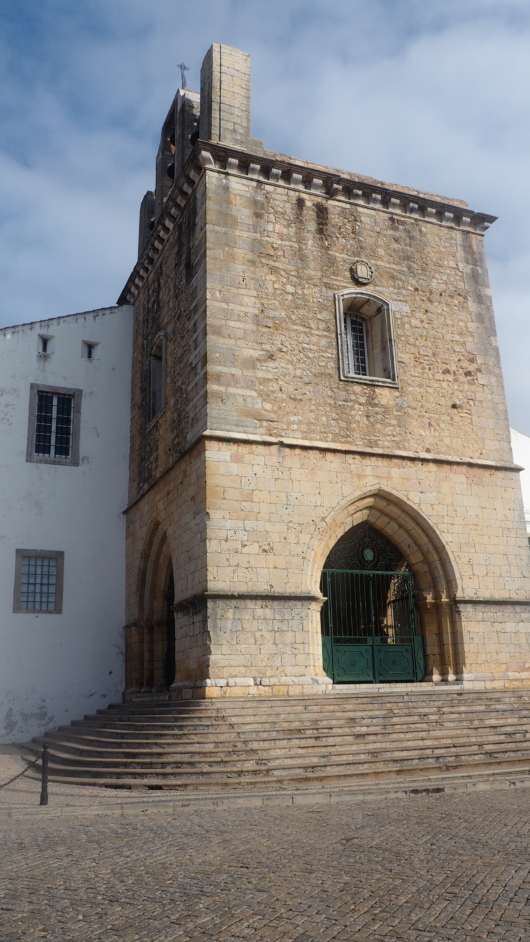 From a different angle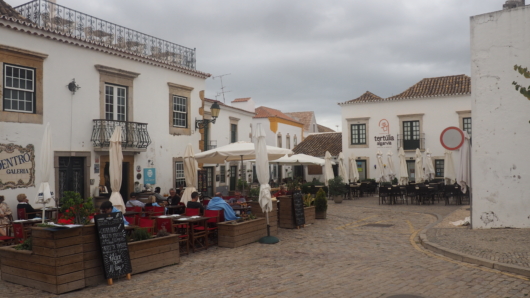 As you can see, pretty grey skies during this time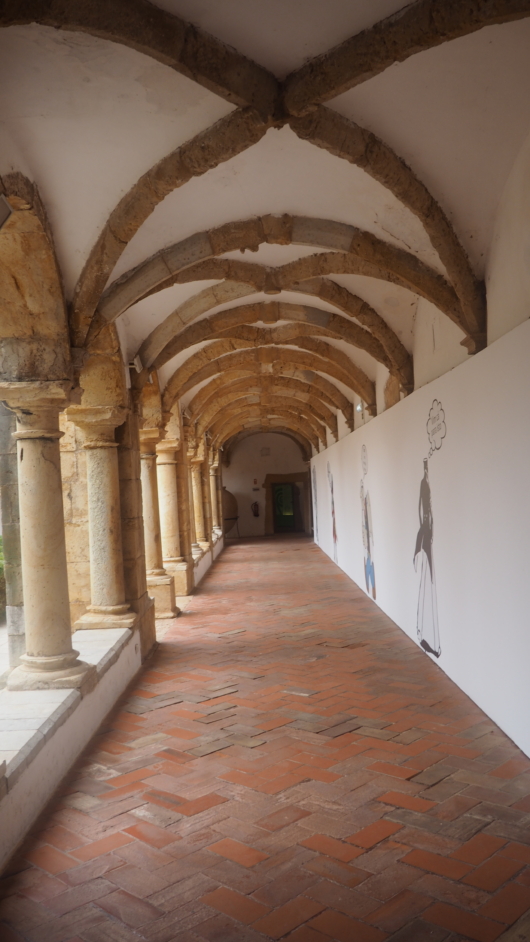 Faro Municipal Museum; at first I wasn't sure whether it was free or not, but then the lady at the front told me it was, so I proceeded in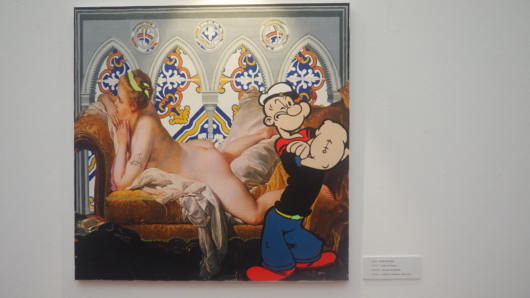 Think this was a temporary exhibition where they mixed popular characters with nude nymphs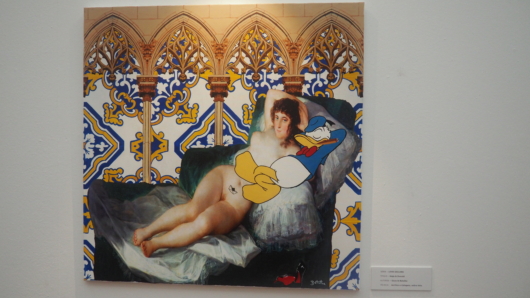 Also it was more of an archaeology museum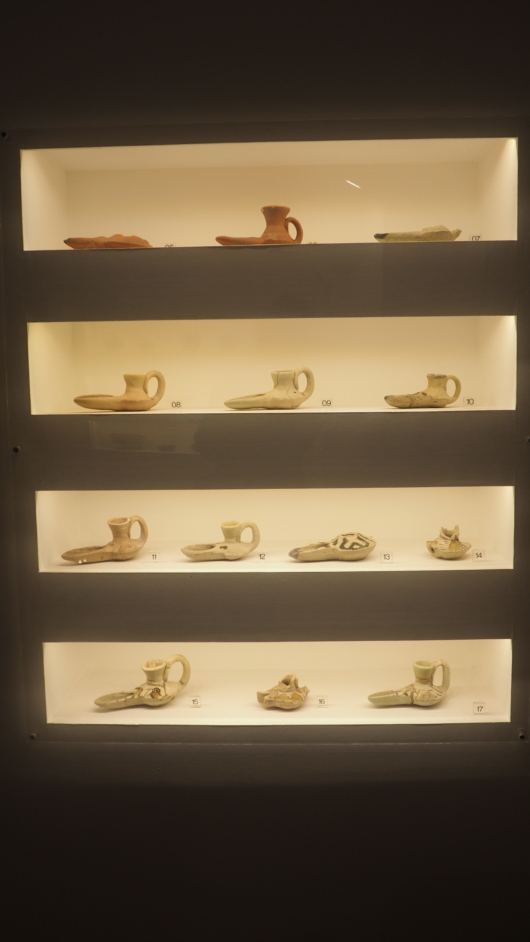 These were I believed tools for the kitchen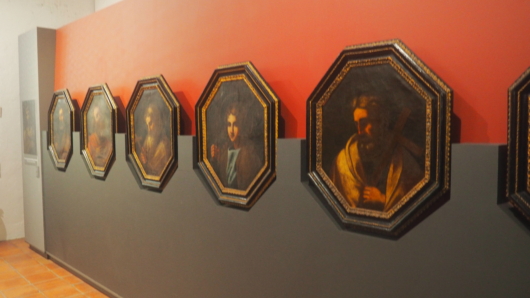 Some more artwork of portraits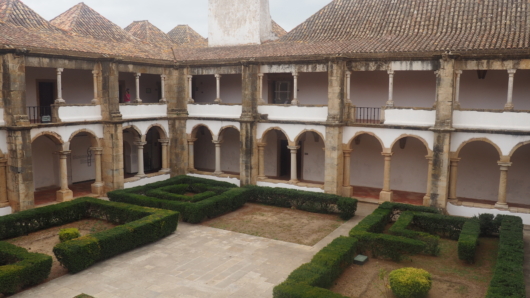 And the overall view of the Faro Municipal Museum; basically it was the first and second floor only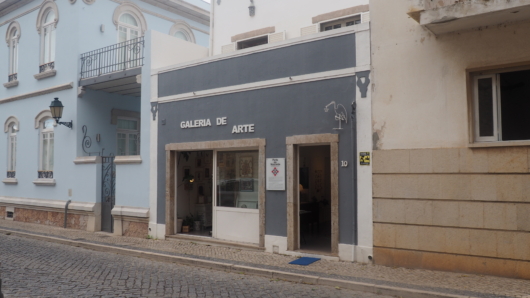 This lady told me a story about this artist she was showcasing on how a couple were detached and then found love together, and the artist showcased this through the transformation of the girl in one material and another boy in a different material, and slowly the boy morphs into the girl's material so that they can end up being together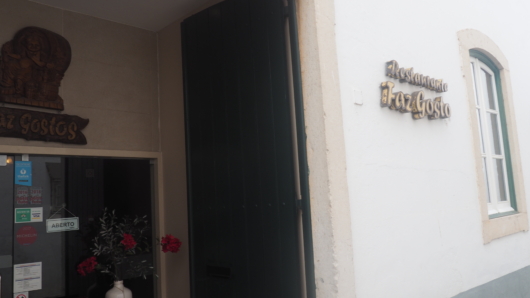 Restuarante Faz Gosto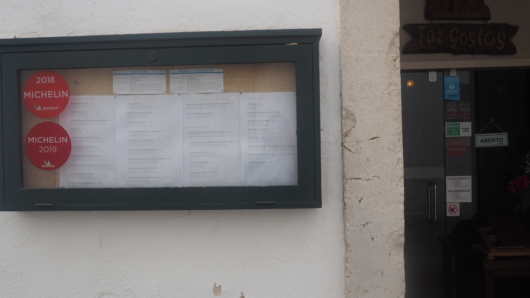 Didn't dine there, but as you can see it's in the Michelin Guide book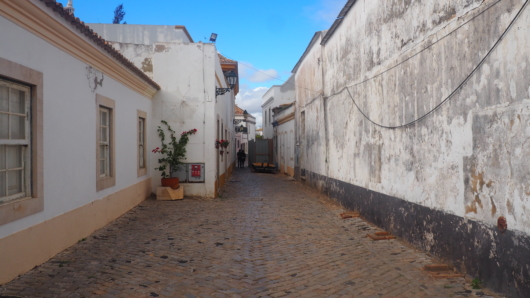 By this time, the skies turned cheerful blue again.  But you can see that the walls are much more jaded than the photos I took earlier in the modern parts of Faro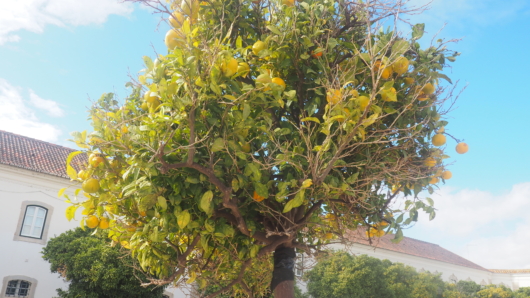 Monument to Bishop Francisco Gomes de Avelar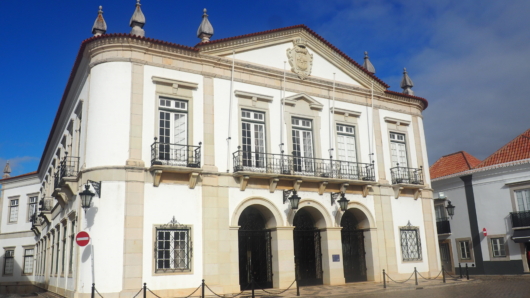 Faro City Hall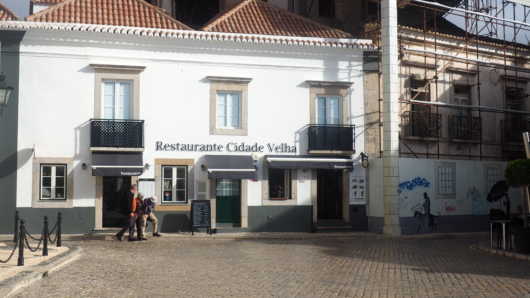 Restaurante Cidade Velha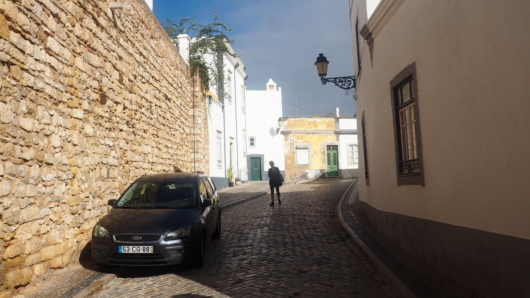 Food and Restaurants
Chelsea
I remembered passing by this restaurant and I noticed a fair amount of people.  Anyway, on the Sunday I was there, I forgot to get my Eurail pass which was supposed to get a discount for a train ride to Lisbon (in the end it was useless) so when going back to my suite, I made my decision to come here for breakfast/brunch.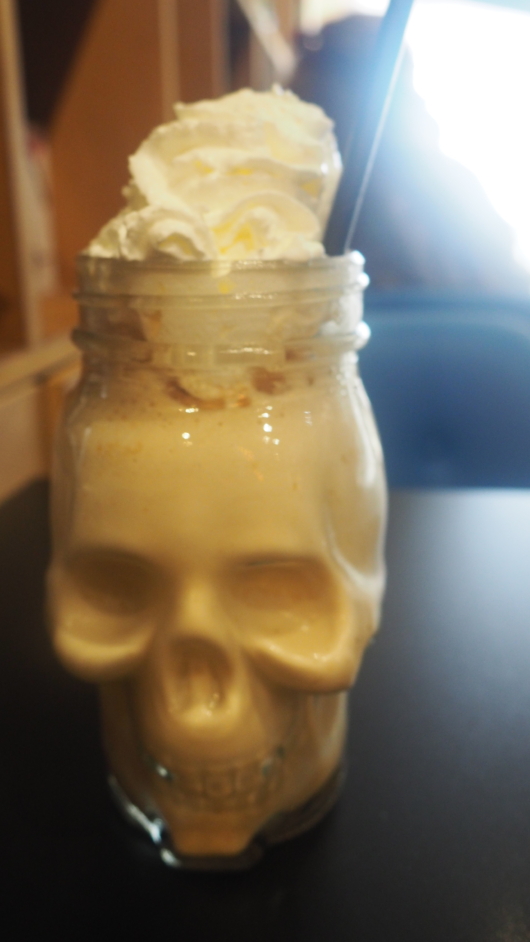 Some iced coffee with skeleton head, not sure what the connection is to Chelsea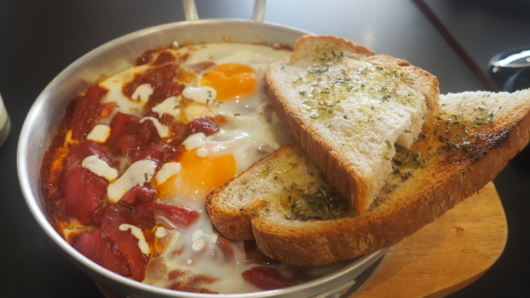 Curiosity filled me by this name of Shakshouka, so I ordered it.  As you can see, it "is a dish of eggs poached in a sauce of tomatoes, chili peppers and garlic, and commonly spiced with cumin, paprika, cayenne pepper and nutmeg" (Wikipedia).  Personally, I didn't like how the tomato sauce was sweet.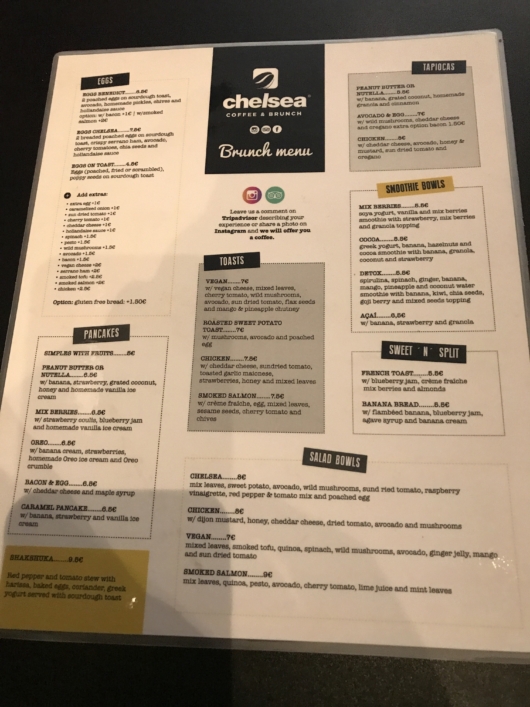 Their brunch menu
Choco & Nut Faro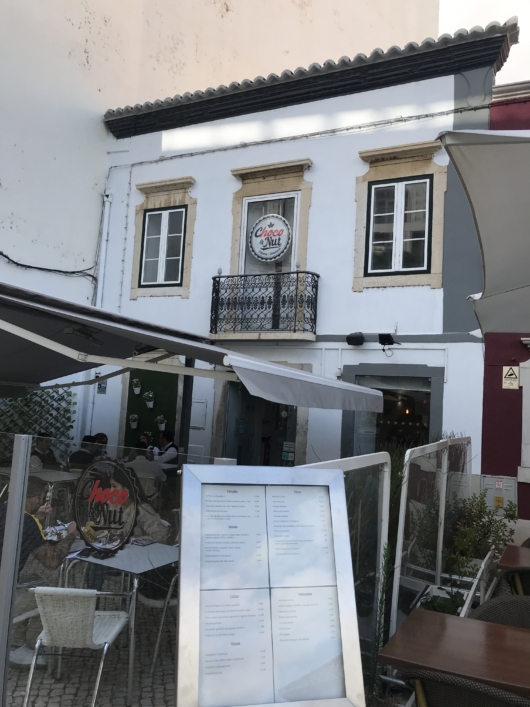 Saw this place right after I bought my bus ticket to Lisbon, so I went ahead and bought myself some chocolate ice cream.
Cafe Do Coreto
I went to this restaurant after going to Forum Algarve.  It was about 5pm or 5:30pm.  I was just really hungry and wasn't feeling too well so I decided to grab an early dinner and headed back to my suite afterwards.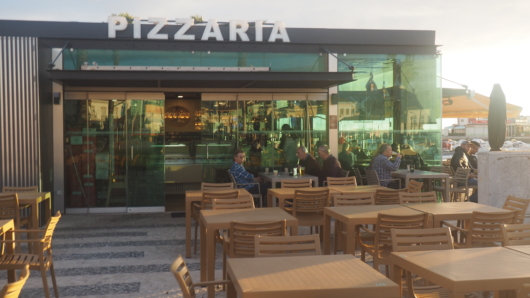 It's right next to the Faro Marina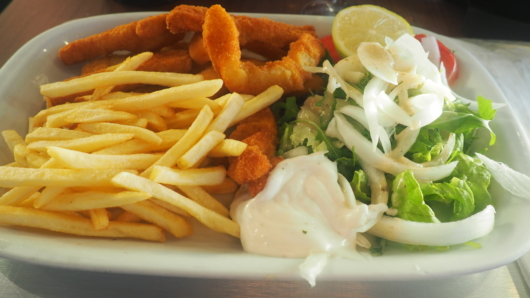 I think this was the Calamari?  With yogurt, chips, and salad.  Yeah I think it's calamari; the taste was just OK edible but nothing special.  Menu at issuu.com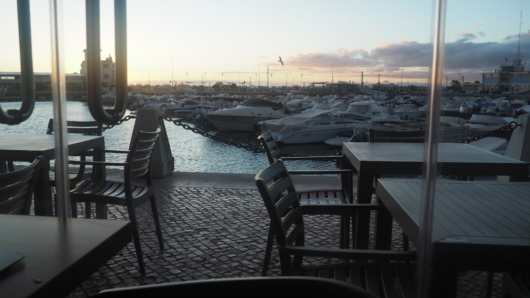 This restaurant has a very nice view… it's right next to the sea.  So as I already mentioned, it was already 5pm, so you can see the sun starting to set.
Faro e Benfica
In Faro, you're supposed to be seafood cause it's right next to the sea.  Supposedly this place was supposed to have pretty good ratings.  Well I'm already foreshadowing some stuff…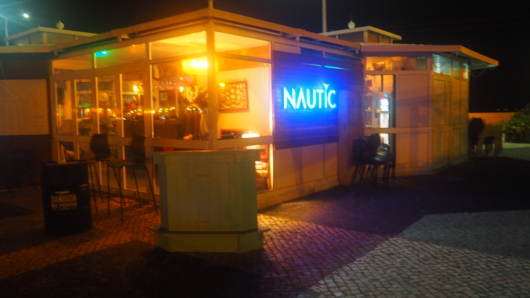 On the way is this other restaurant called Nautic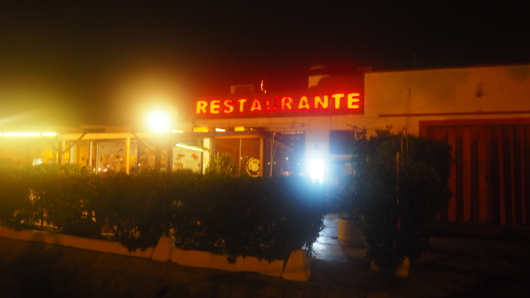 Outside Restaurante Faro e Benfica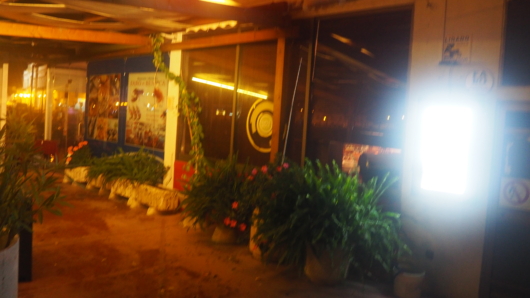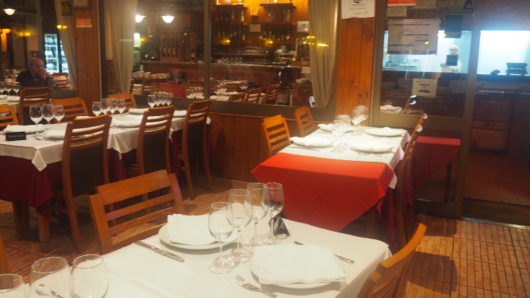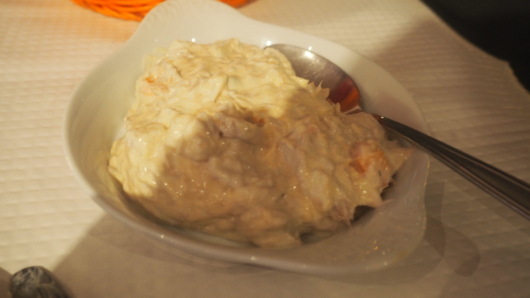 Forgot what this was… this was given complimentary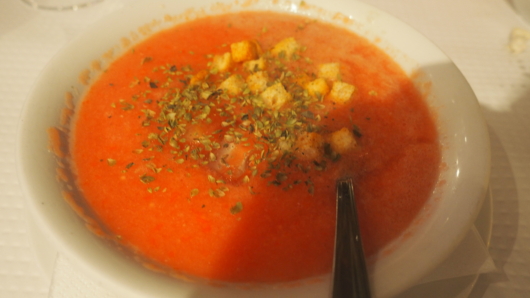 Gaspacho, served cold.  Not very noticeable but you can see some ice cubes.  I personally don't like the ice cubes there as it changes the overall tasting texture when enjoying the soup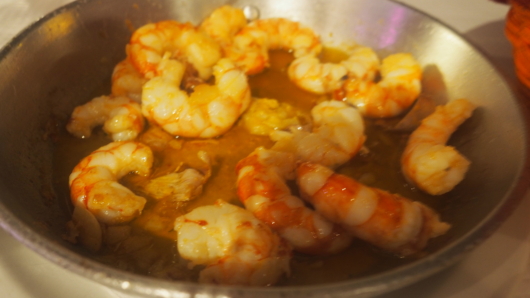 Some sauteed shrimp dish.  Actually this dish was quite OK, a little salty a little flavorful, and the shrimp had enough bite to enjoy.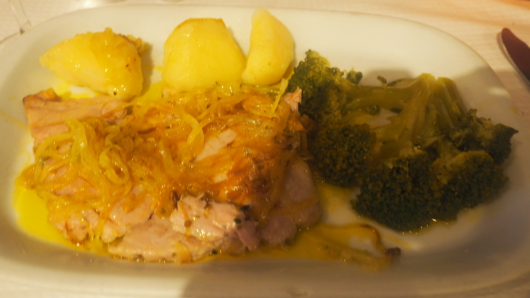 Unfortunately, this dish will be the dish I will always remember this restaurant for.  ALGARVE STYLE TUNA STEAK.  My god.  Maybe I just didn't know what "Algarve style" meant, as the waiter did reconfirm my order, but this dish was incredibly salty.  I was actually quite stuffed by the time I was on this dish, and combined with the fact that this dish was too salty to bear, I gave up a little after halfway.  It almost tasted like salt that was transformed into fish meat with a little bit of tuna flavor, it was probably one of the worst dishes I had this trip.  When the waiter came over and asked for my feedback, especially seeing that I didn't finish the dish and asked for the bill, I said the dish was OK.  I'm sorry waiter, I lied!  The dish wasn't OK, but I was just too full anyway and wanted to go home by that time.  SALTYYY.  Or I just won't order Algarve style again.  BTW my standard of saltiness is pretty high already, as most of my family and friends think Spanish food is too salty but I thought it was alright, sooo… imagine that.
Overview
Maybe I went during a bad time, when it was low season and during the weekends, but there are so many better alternatives than Faro, like you may as well go to Amalfi Coast or Cote d'Azur for these coastal like cities.  And maybe cause the weather was grey at times.
It's just… many of the shops weren't opened, there wasn't that much to do, the tourist attractions weren't that impressive, the food wasn't all that great, and some of the places look deserted.
If you really want to go for the main part of Faro, I think one full day is enough.  I was only there for less than two days, and there are some other places to visit, which I will mention below, but those usually require some sort of train ride or car ride, and I only explored around Faro.
But Faro shouldn't be a priority or a must go in your life, sorry Faro!
Other places I wrote down that I didn't go
Things to Do
Trem Municipal Gallery of Art

Faro Municipal Market

Museu Marítimo Almirante Ramalho Ortigão

Island Beaches

Ria Formosa National Park
Out of the way
Castle of Silves

Palácio de Estói

Culatra Island; Tavira Island; Barreta Island 

Praia de Barrinha

Land Train

Ilha Deserta
Eating
Local cuisine: shellfish beds

Rua de Santo Antonio

Mainly eat seafood in Faro

Olhao fish market

Dos Irmaos

Se7e Pedras*** (means it was mentioned many times in many sites hence the ***)
Night time
Downtown Faro: Santo Antonio and Rua do Crime

Columbus Cocktail & Wine Bar

First Floor (club)

Twice (club)

Prestige Dance Club (club)