Alright, welcome to the final post on my week long trip to New York City!  You can read about Part one and Part two here for the rest of the itinerary.  Let's go straight away talking about Day 5 and Day 6 of my time at NYC.
DAY FIVE
On my way to Flushing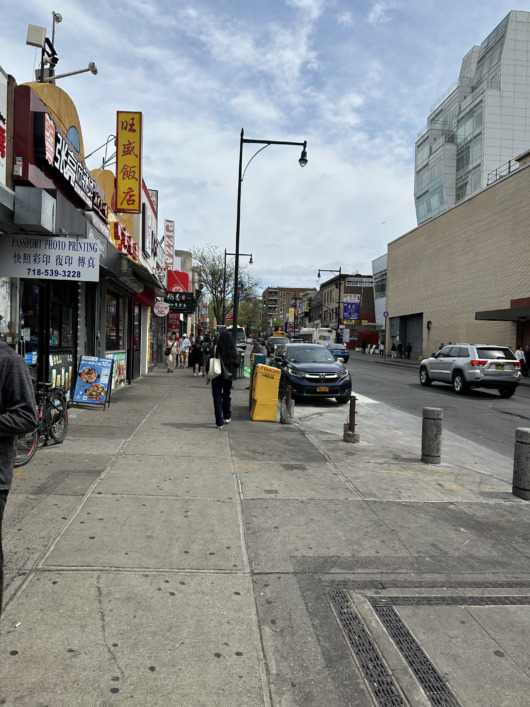 I've never been to Flushing before, but in this photo you can see many Chinese characters.  Actually in Flushing it feels more like the real Chinatown, whereas the Manhattan Chinatown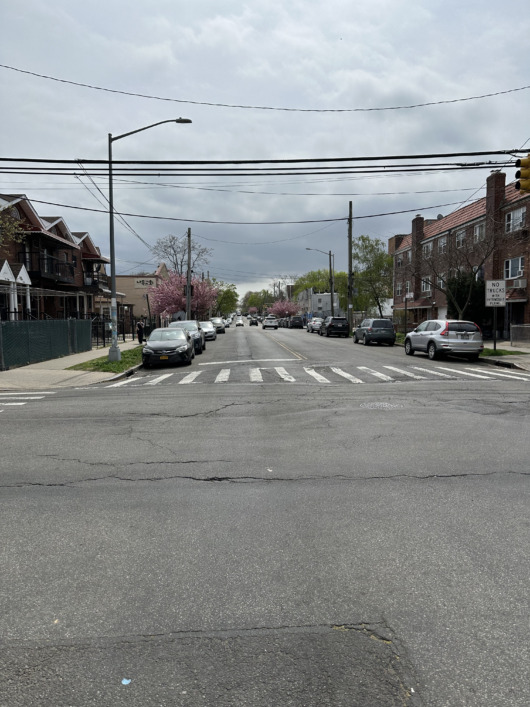 We walked about 15 mins to KBBQ.  My friend told me Koreans used to be the ones that lived near the Flushing main street.  But then the Chinese people started moving in and started taking over the properties near Flushing main street, forcing the Koreans to move further away.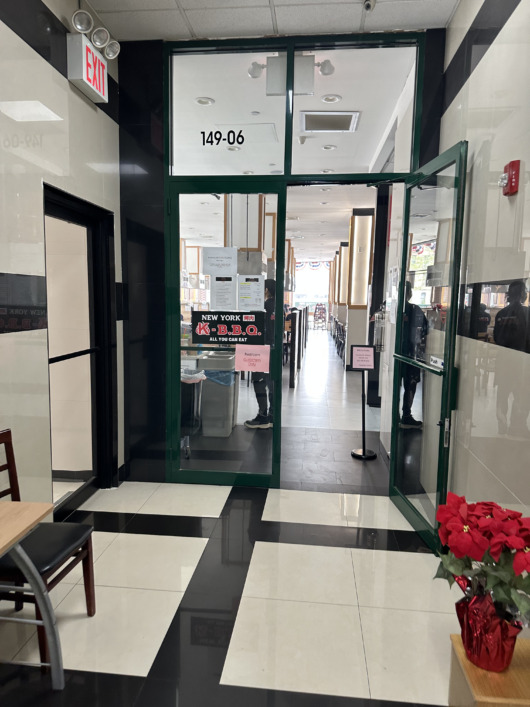 New York K-BBQ ALL YOU CAN EAT BUFFET; my friend brought me here cause it's a good value KBBQ with good meat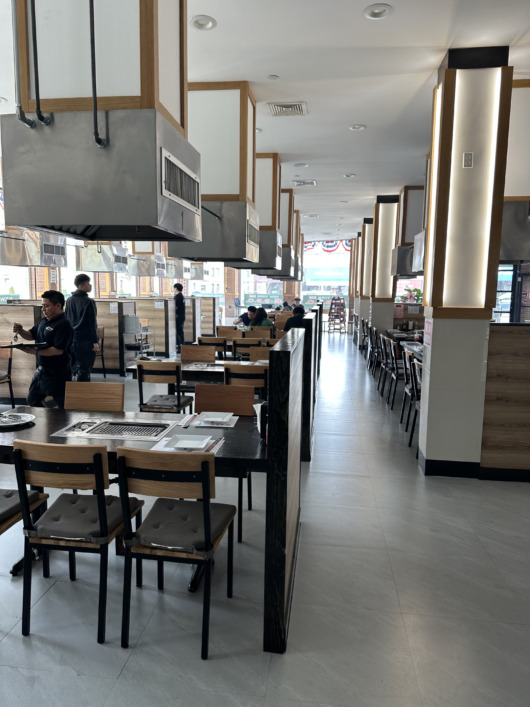 At first when I came here I thought it just looked like a basic KBBQ.  The meat was better than I had expected.  Not the best, but I guess as my friend said, it's good value for the meat that you're getting, and it's all you can eat.  He said this all you can eat KBBQ is the only one his wife is willing to go to 😂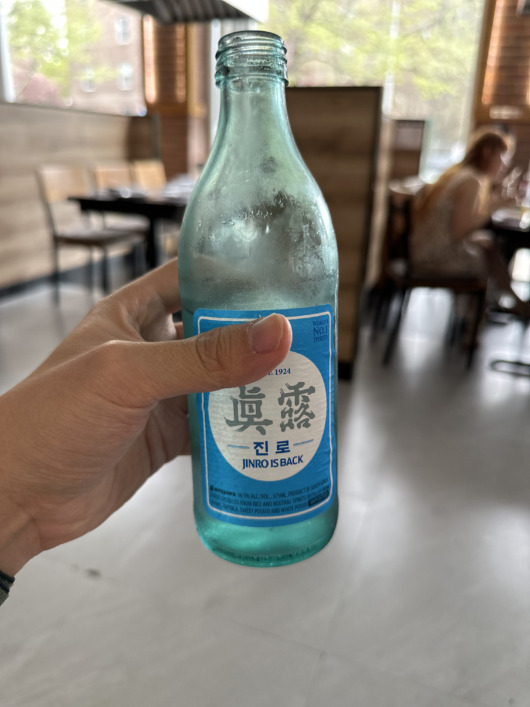 Not just your average Jinro, but it's Jinro is Back.  Jinro is Back has a smoother, rounder texture type of soju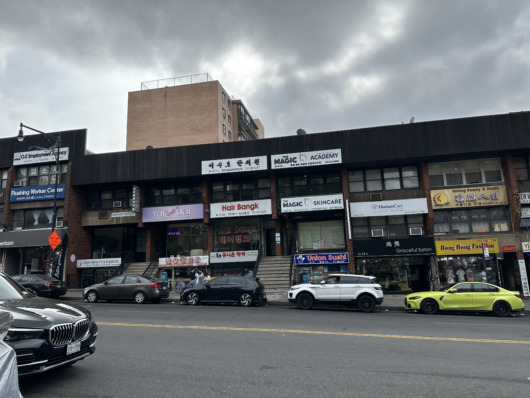 After some KBBQ, we strolled around near Flushing main street.  Very asian neighborhood.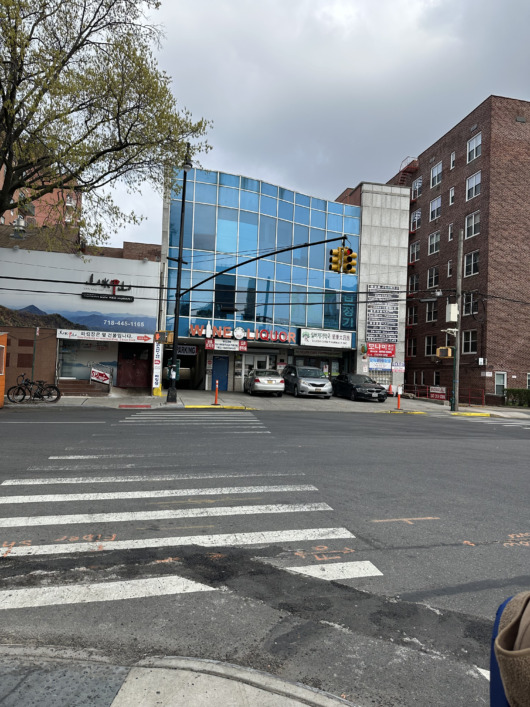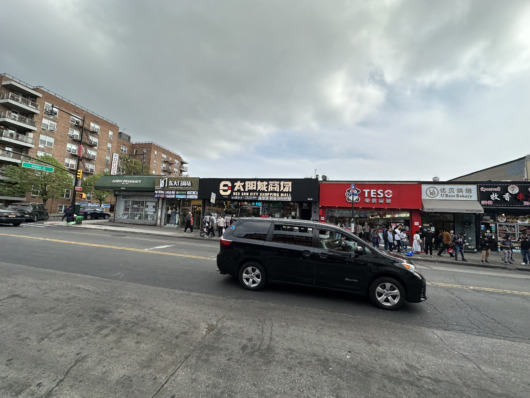 In Manhattan, I was like, oh there feels like there's less Asians now.  But once I got to Flushing, wow, seriously all the Chinese / HKers were here.  Like once I got off the station, everywhere was Chinese, people were speaking Cantonese / Mandarin, and there was very few white people; it was the reverse of Manhattan.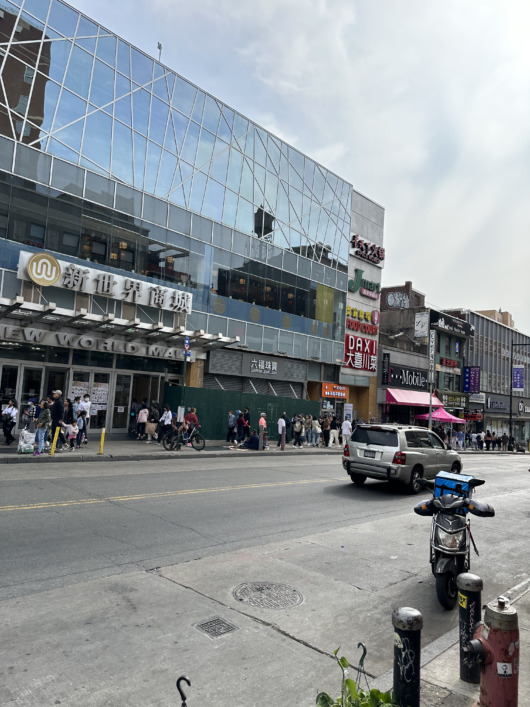 New World Mall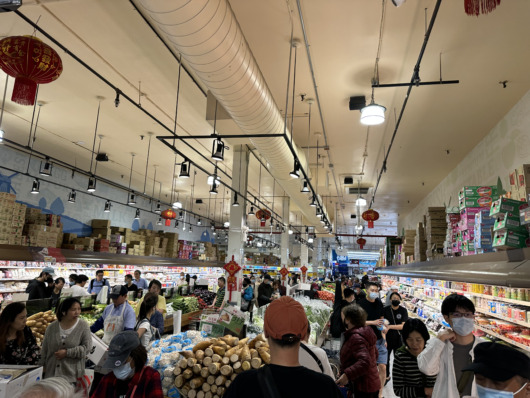 My friend had to go to a supermarket to buy some groceries.  In this photo you can see literally everyone here is Asian, just like in Hong Kong.  Even the way they place their items, the way cashiers and staff interact with you, feels like a supermarket in Hong Kong way more than in New York.  It seriously feels like being back in HK.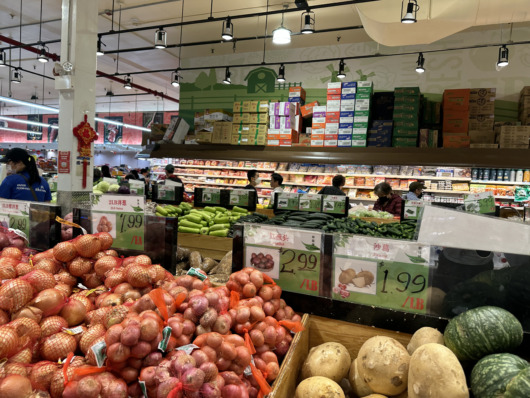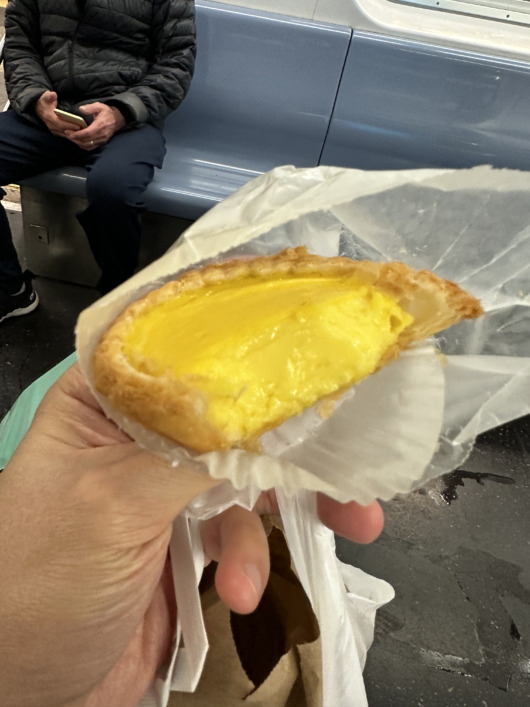 We also got some egg tarts in one of the shops near the Flushing station.  It was just okay… coming from Hong Kong, the egg tarts in HK are much better.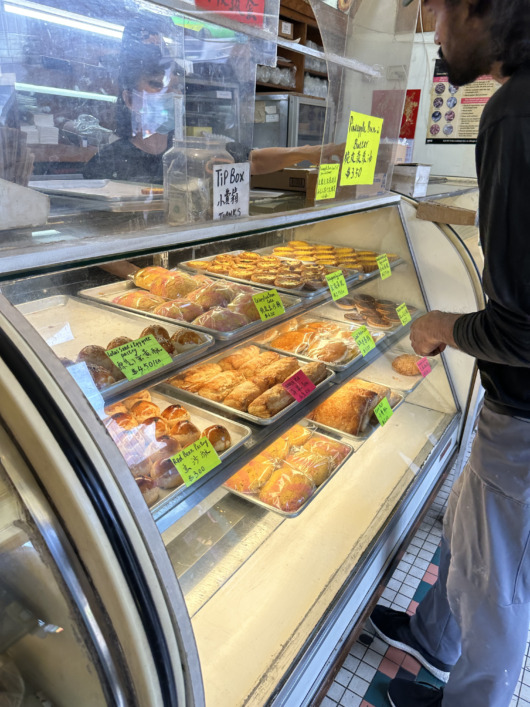 HK bakery shop
That's pretty much all I did on day five, visiting Flushing.
DAY SIX
And finally, the last day of my NYC week before I headed over to Newark to fly to Los Angeles.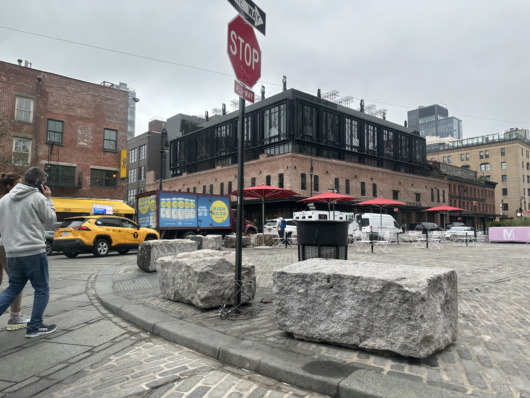 Chelsea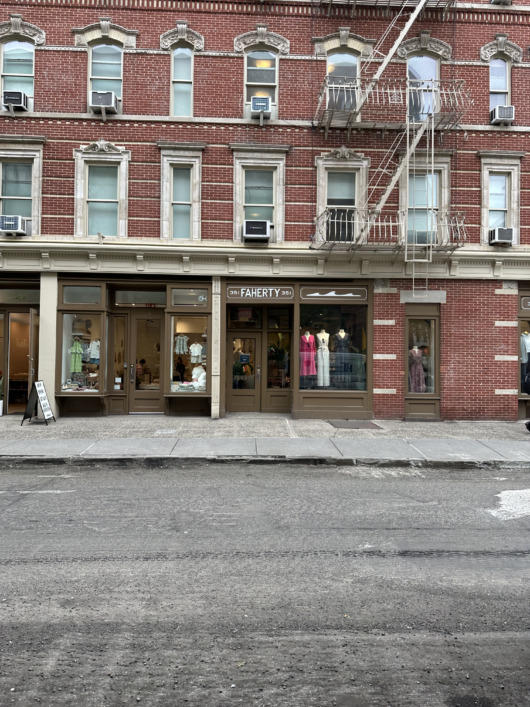 Faherty, high quality clothing brand (website)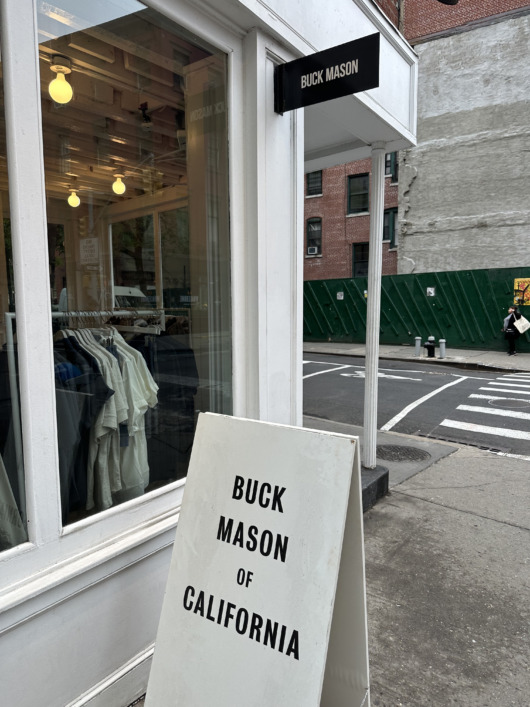 Buck Mason (website).  I love this brand for their basic t-shirts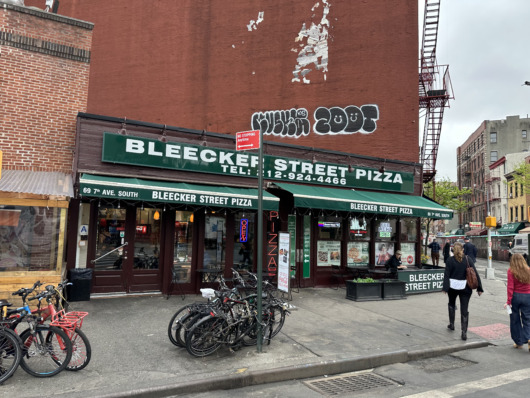 Bleecker Street Pizza
Trattoria Pesce Pasta (website)
After a bit of driving around, my friend recommended to take me to this place that he and his wife usually visits for their favourite, no frills but delicious Italian restaurant.  And I'm really thankful that he did because, it turns out, it was my favourite restaurant my entire 3 week trip (NYC / LA / Mexico), and I would dare say one of the top 10 meals I've ever had in my lifetime (yes it sounds like I'm exaggerating but I'm not!)
Located on 262 Bleecker Street, it was exactly as my friend had advertised – nothing fancy, but a very traditional Italian trattoria with brick walls, natural daylight brightening the place, and family photos, so really I had no expectations.  But man, after my first bite of the pasta, I knew I was in for a treat.  Not only did I enjoy my own pasta, but I also tried my friend's, which was also incredibly delicious.
So yeah, based on these two dishes, I felt that the pasta here just was out of this world.  It was absolutely incredible.  As mentioned in my previous post, this was a close call between Morandi and Pesce Pasta, but I decided Pesce Pasta was just a little better when it came to the deliciousness of the taste.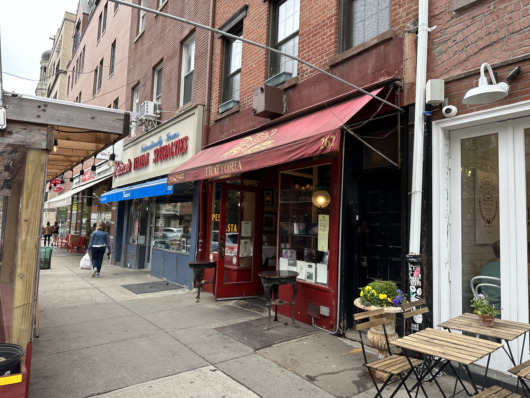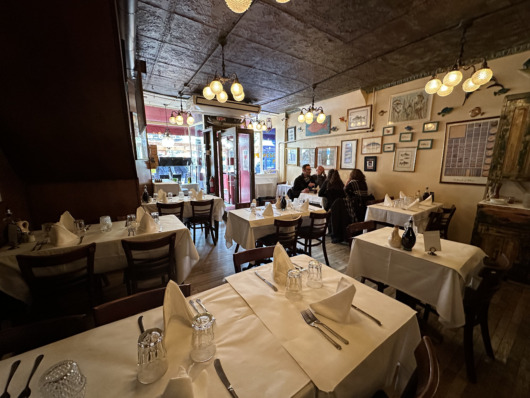 Your typical trattoria, a very humble place that serves incredible pasta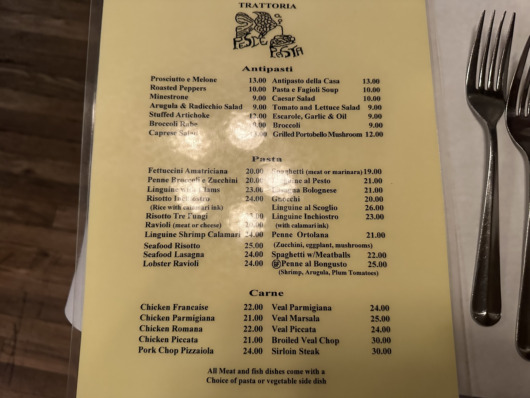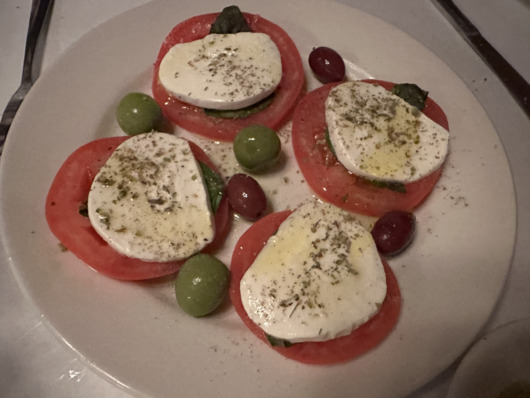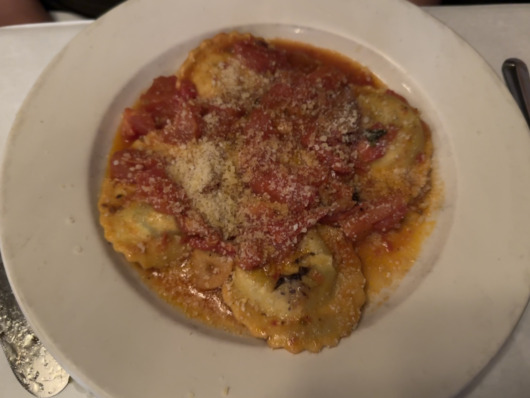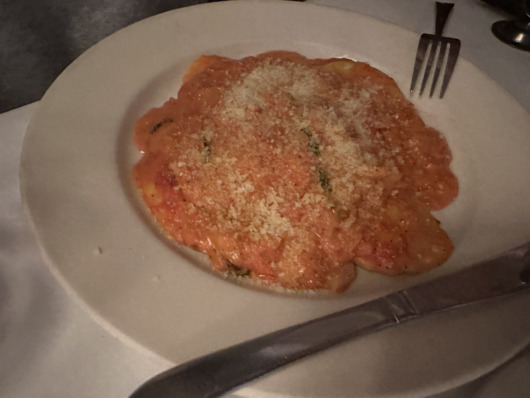 I know, the pasta just looks so ordinary, but tastes phenomenal.  It was an indelible experience.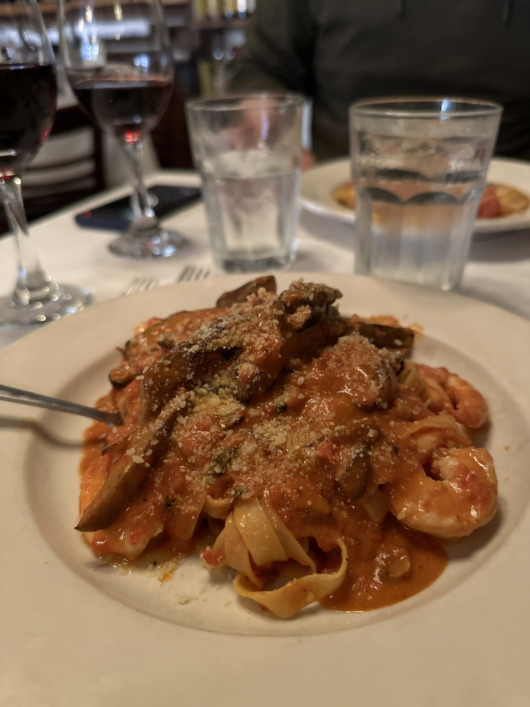 This was mine, absolutely brilliant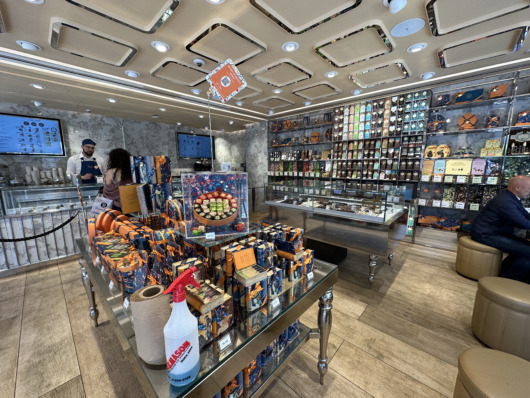 After an amazing meal, we started scrolling around trying to find a coffee or ice cream place.  This was Venchi ice cream; I told my friends Venchi in places like New York and Hong Kong is a fancy ice cream shop, but in Italy it's pretty much just like the McDonald's of ice cream there.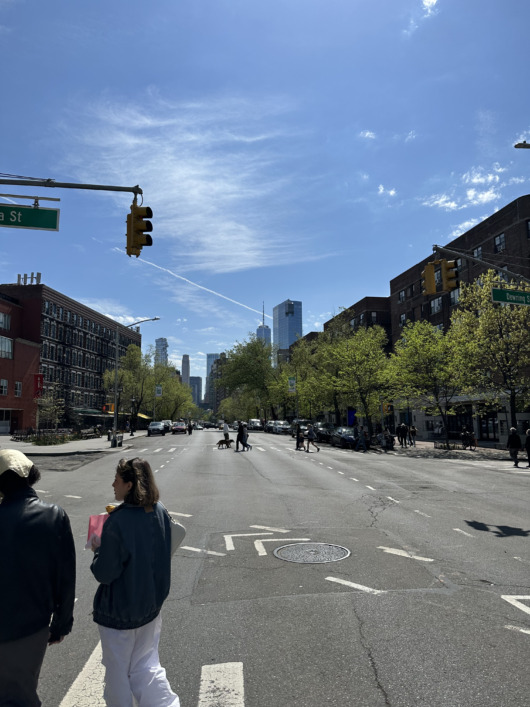 Initially the skies were grey, but after our meal the weather cleared up and it became clear and beautiful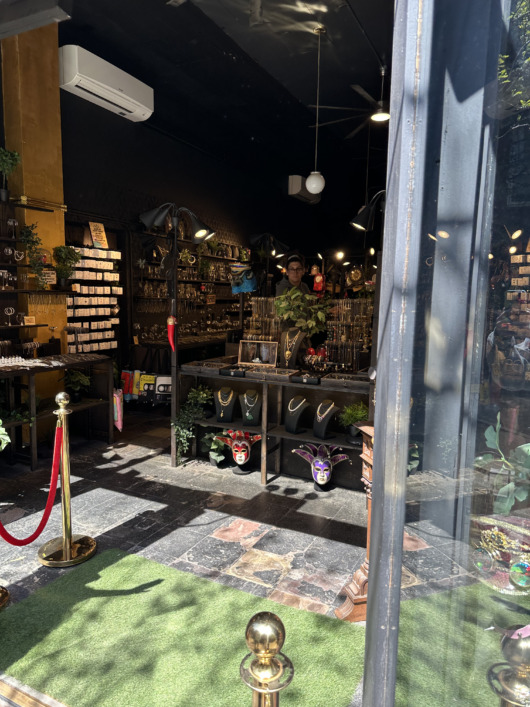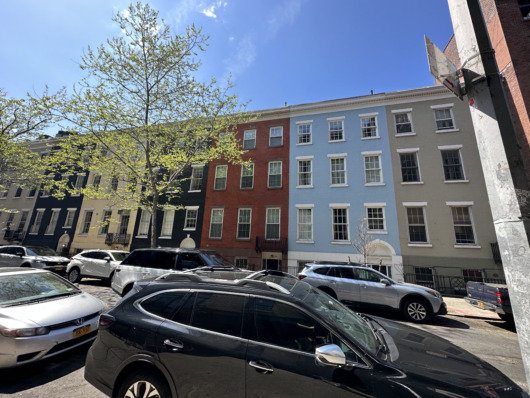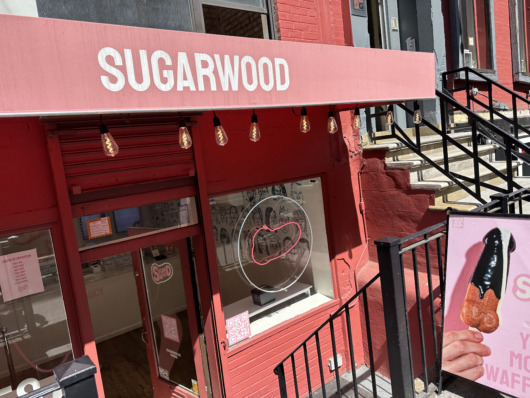 Sugarwood – NYC's naughtiest dessert shop (website)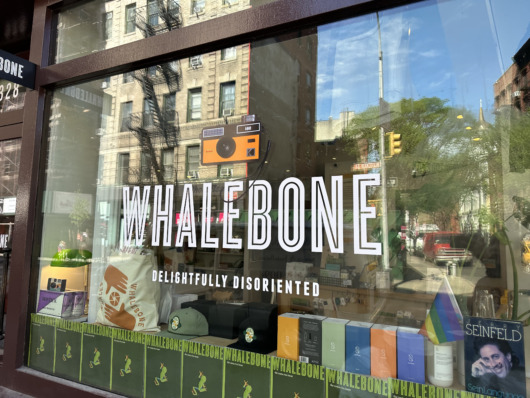 Whalebone (website) a magazine of finely printed things, but their shop which sells merchandises, photobooks, cameras, and more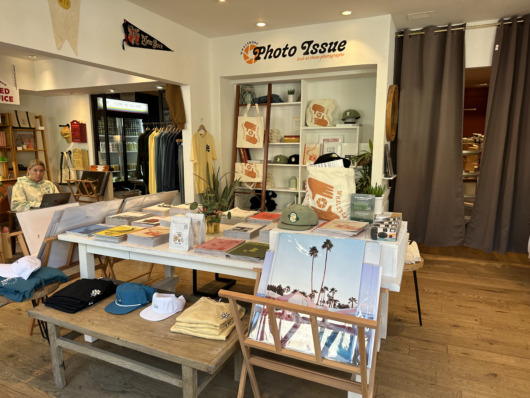 Inside Whalebone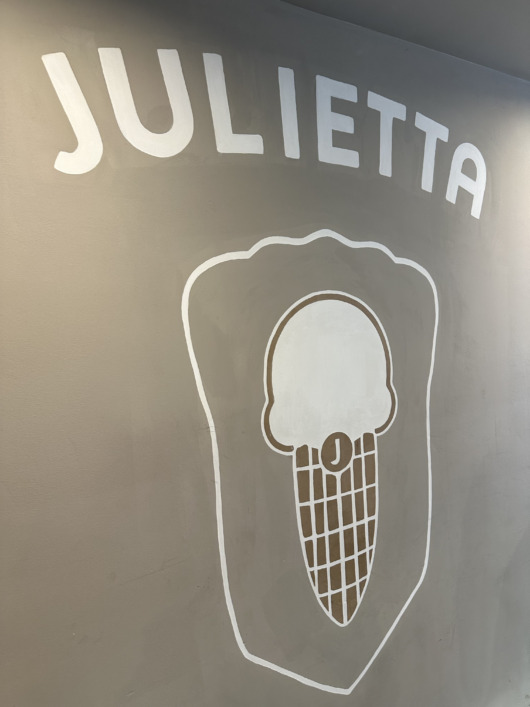 We ended up choosing Julietta (website) for our post meal dessert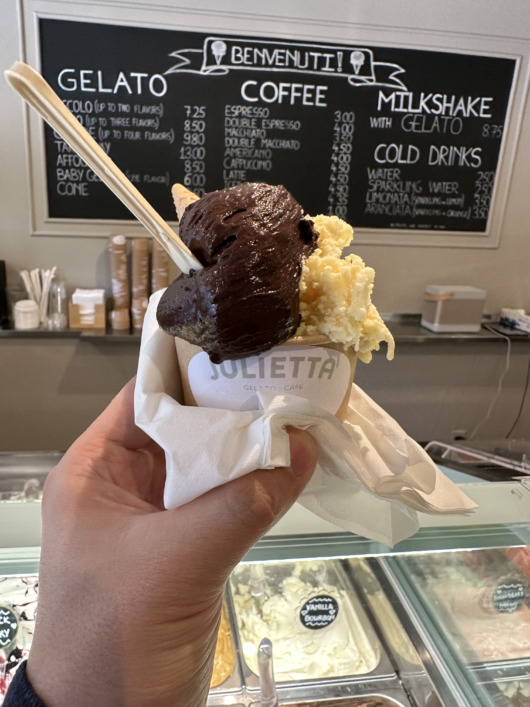 Very yummy ice cream!  Believe I got midnight hour (left) and English cake (right)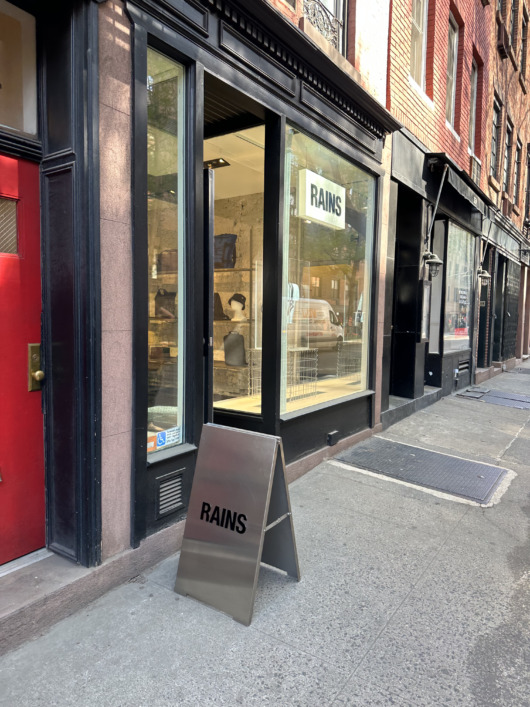 RAINS (website).  My friend and his wife love the brand, and own a couple of bags from there.  RAINS offers a selection of wet-weather outerwear and bags.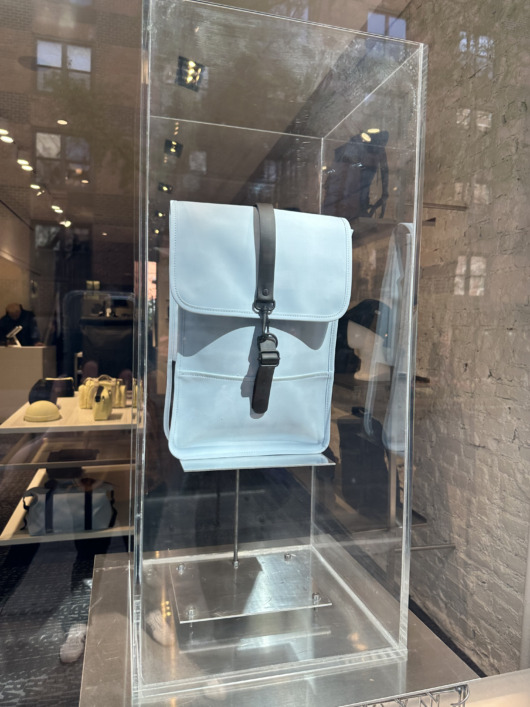 On display  Good material, good value, and sleek design.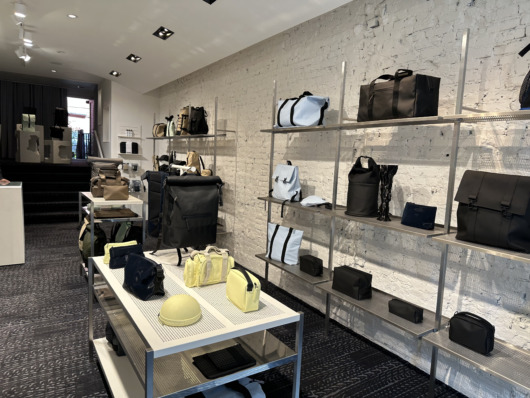 I tried seeing if they have a shop in Hong Kong and in Asia, but they do not.  However, if you're from Hong Kong and want to order their products, you can order them at this website called Studio 1954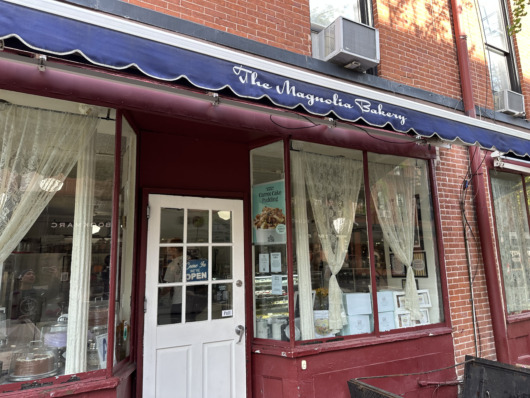 The Magnolia Bakery (website), making America's favorite baked goods the old-fashioned way: from scratch, in small batches for the last 25 years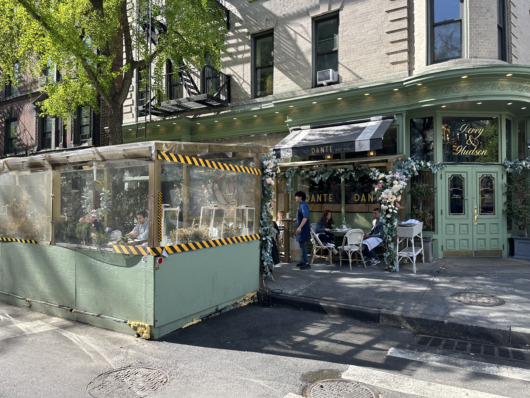 Dante NYC (website), a legendary circa-1915 cafe serving small plates & cocktails in an updated historic setting.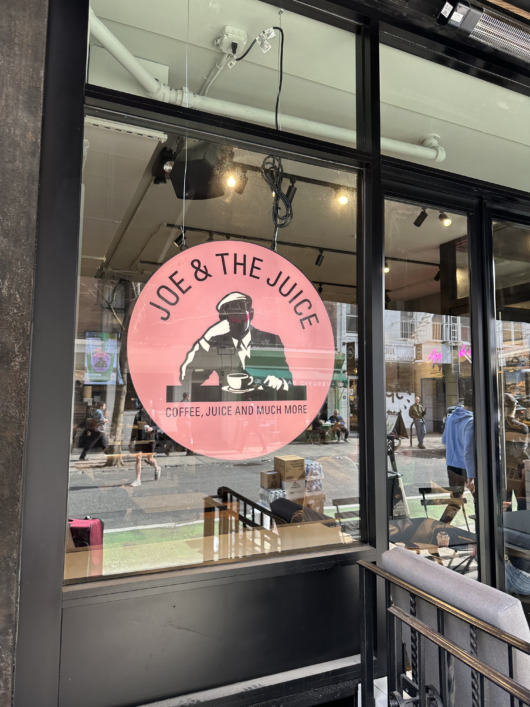 We had a little bit of time still, so we headed over to JOE & THE JUICE (website), a prominent fruit juice chain in NYC.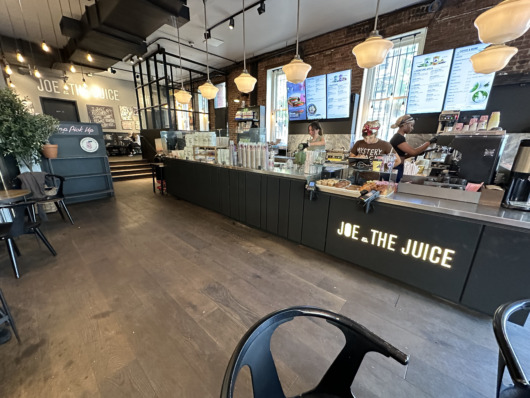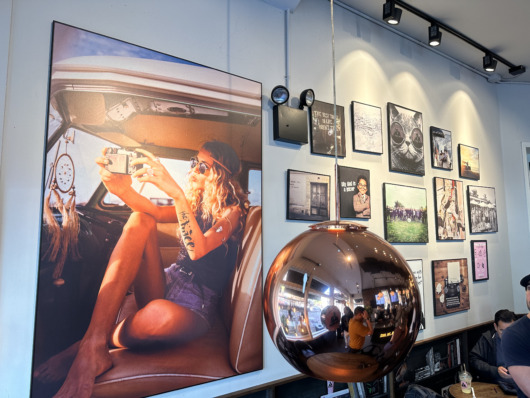 I thought that the juices were quite pricey for what they are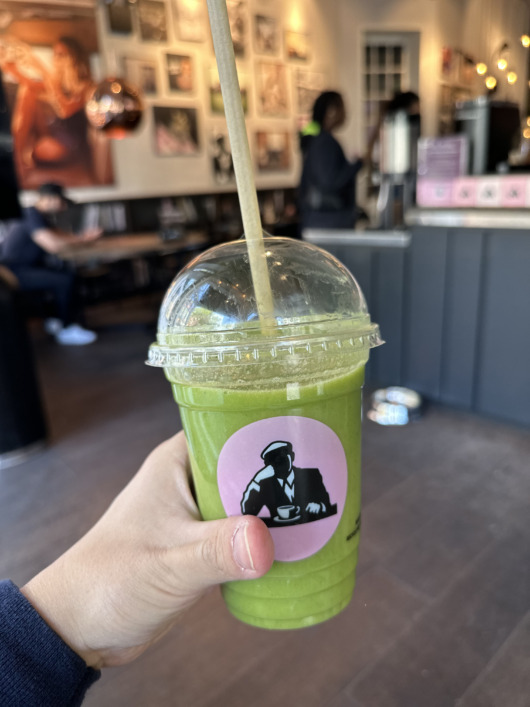 After this, it was time for me to go to Newark, so my friends drove me from Greenwich Village to Newark.  And this pretty much wraps up my NYC trip!  So yeah, if you're planning a visit to New York, feel free to refer to this post or my previous two posts to see which places you want to go visit / eat / shop to include in your itinerary!  I really had an amazing time in New York once again and really loved networking with the people in the NFT NYC community.  New York, as always, I will be back.