Continuing on from our previous post of Day one of New York (which you can read here for accommodation, transportation, and other things I did), here we will keep talking about the itinerary for my other days.  For part three of this blog post, click here– (for Flushing, the real Chinatown, and more Greenwich village and the best meal ever)
DAY TWO
Marathon Coffee (website)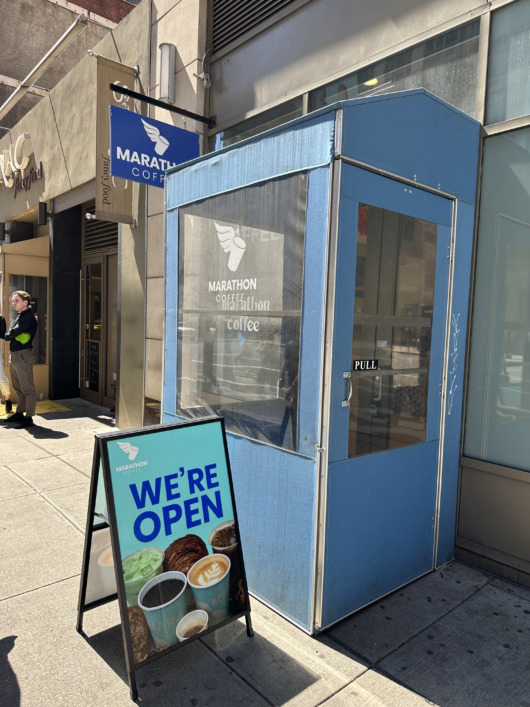 Passed by this coffee place and wanted to give it a try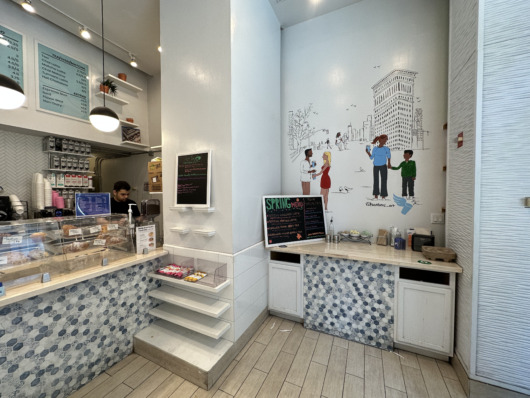 Can't really sit down anywhere, so it had to be a to go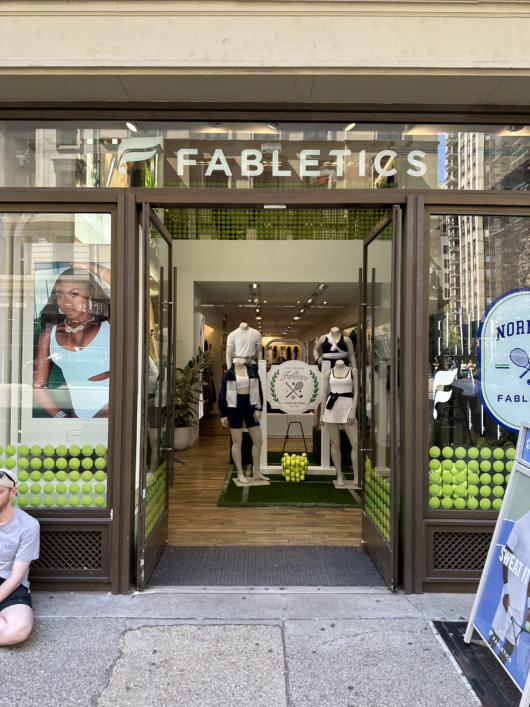 Fabletics (website).  Saw it was a tennis shop, but it was actually more than that and they sold activewear / sportswear clothing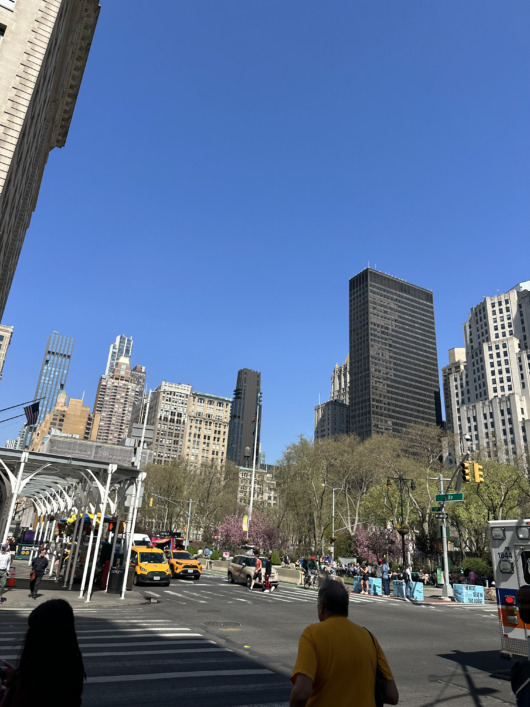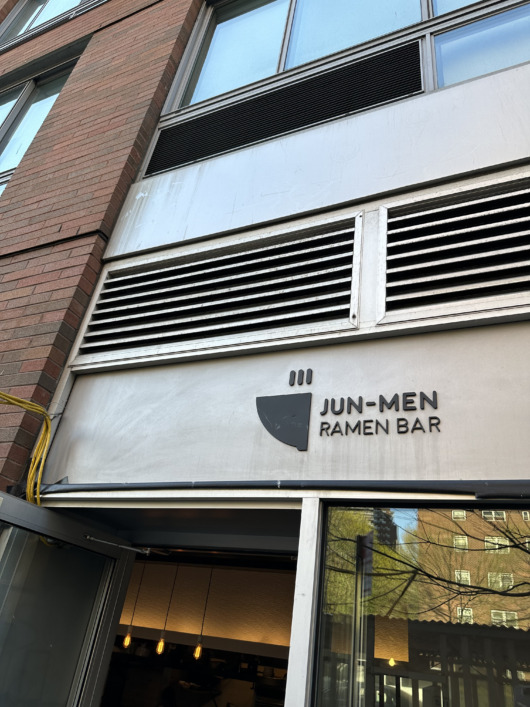 Jun-Men Ramen Bar (website).  Didn't try, just passed by and looked interesting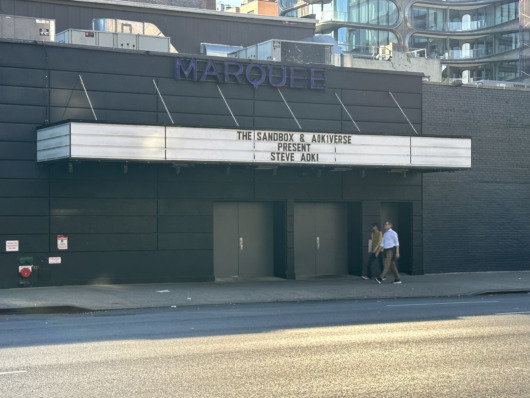 Marquee Club.  An NFT event since it featured The Sandbox and Steve Aoki
Remember how in my previous post I said I went to Selina Chelsea for the co-working space?  Well, one of my NFT communities had a networking event this day, so I got a chance to meet a few of them IRL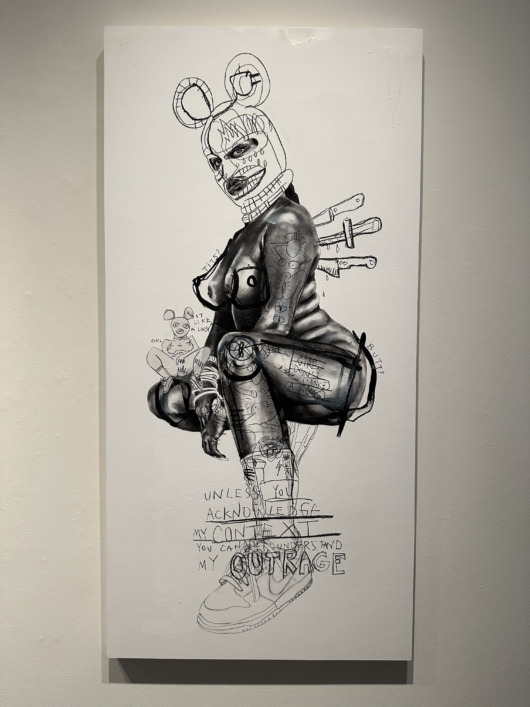 Some art gallery that I managed to sneak in cause I told the bouncer I would only be there for 2 mins (which I actually went just for 2 mins!  OK well maybe a little longer)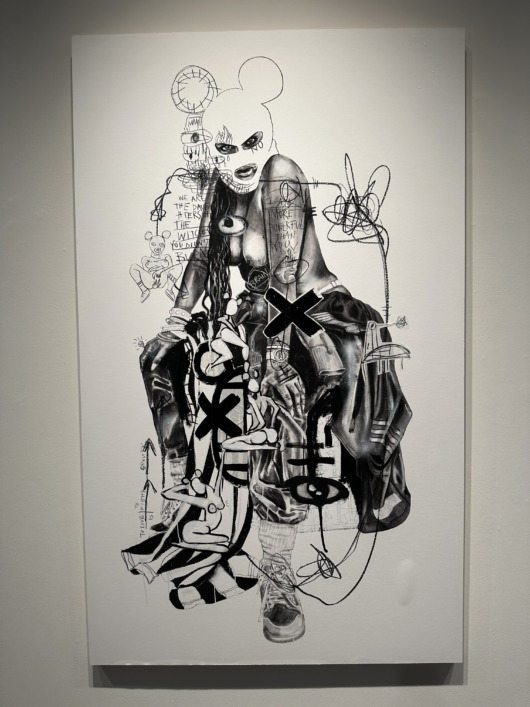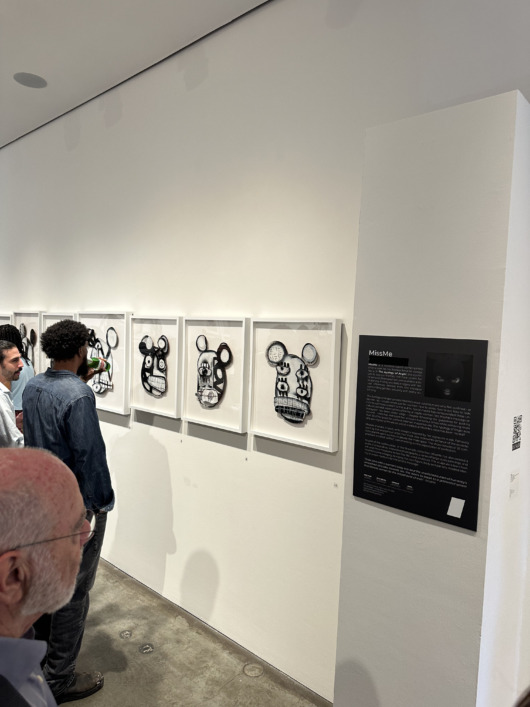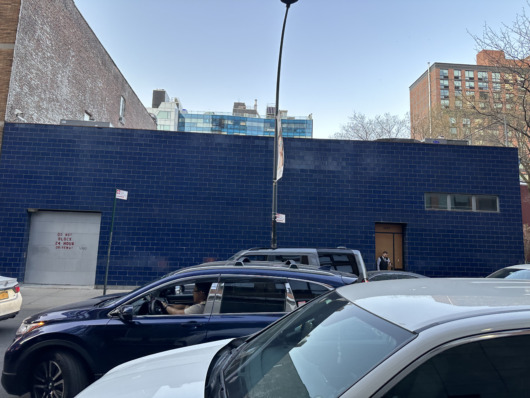 Walked by this blue brick building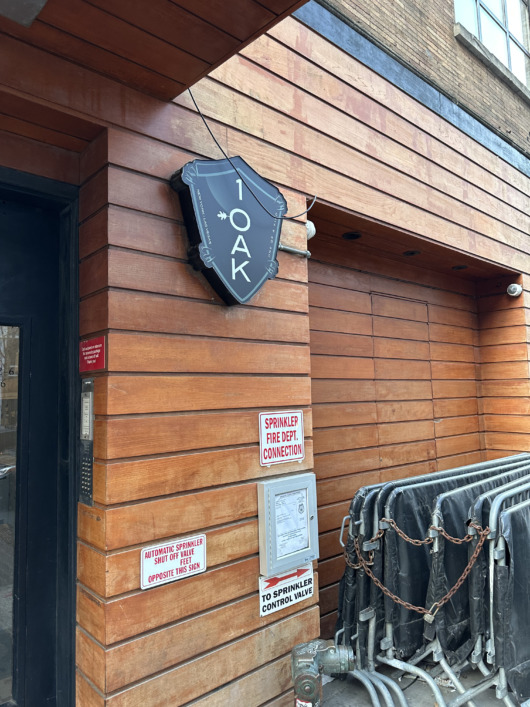 1OAK nightclub (website)!  I only went to the one in Las Vegas
Artichoke Pizza (website)
As a lover of New York pizza, I was craving to have many meals of pizza while I was in New York.  Plus I wanted a quick, affordable bite as well.  I passed by this restaurant and decided to chance upon it.  My verdict – meh you can probably find better pizza places in NYC.  The taste was just soso, and if I remember correctly, the temperature of the pizza wasn't that hot either.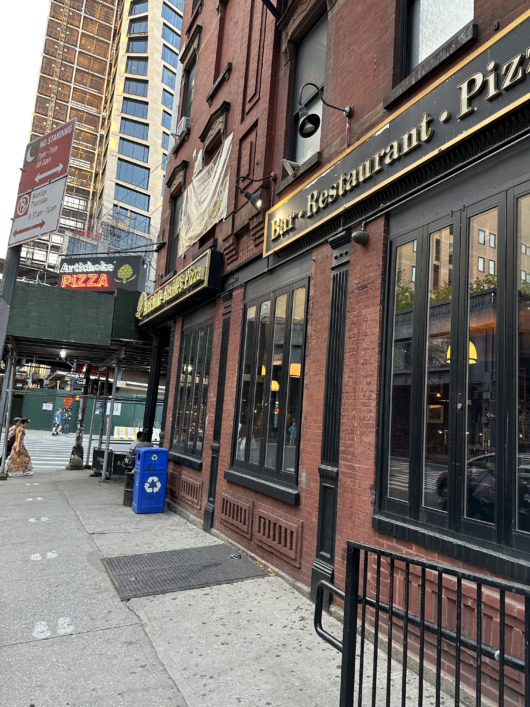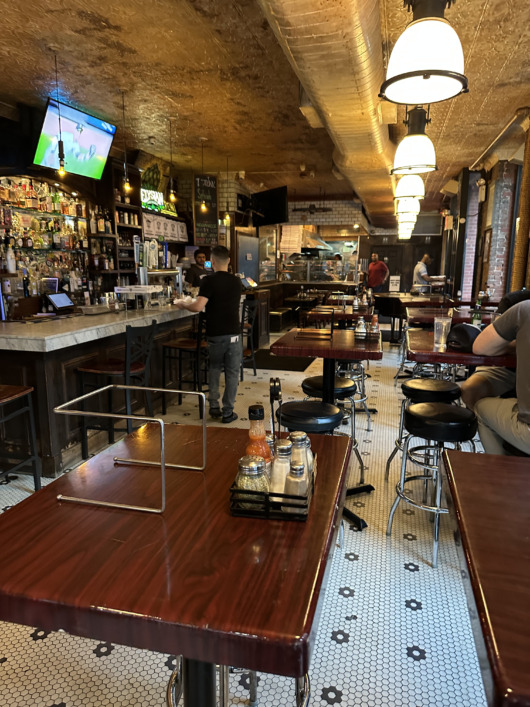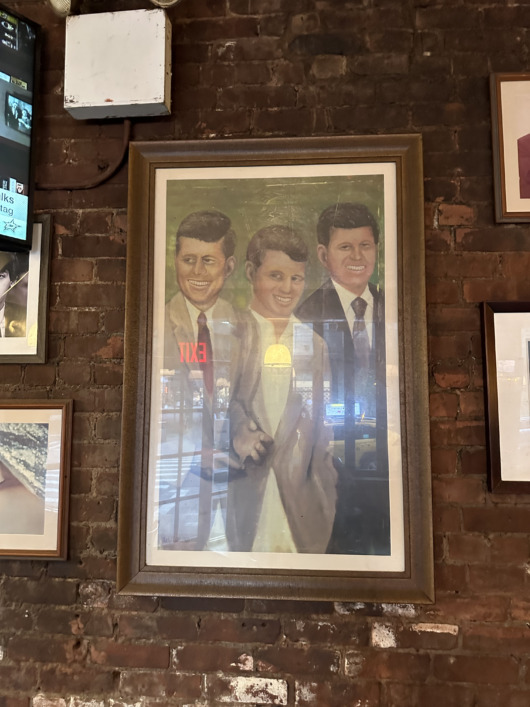 JFK on the left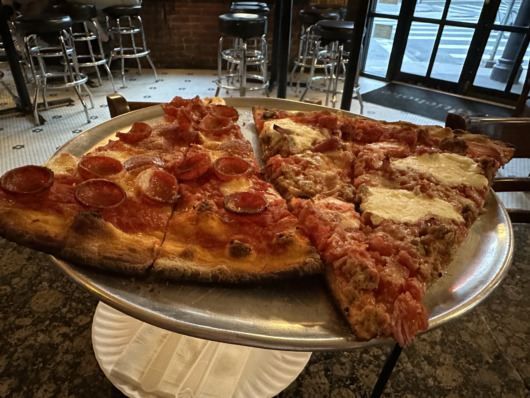 I got a pepperoni pizza and I think it was a special? sausage pizza.  As you can see, the slices were huge!!  But the size doesn't compensate for the mediocre taste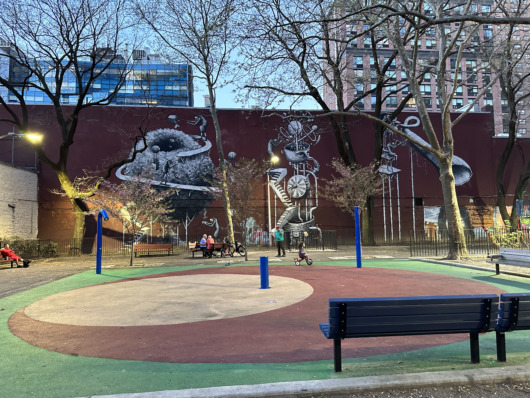 A park in New York
The Crypt Gallery in Dream Downtown (website)
Again, for another one of my NFT communities, they were hosting an NFT event featuring a lot of NFT artworks hosted in Dream Downtown, a boutique hotel in the heart of NYC with loft-style rooms, luxury amenities, rooftop pool and more.  A lot of the NFT artworks I recognize are from Nifty Gateway, a popular platform back in 2021.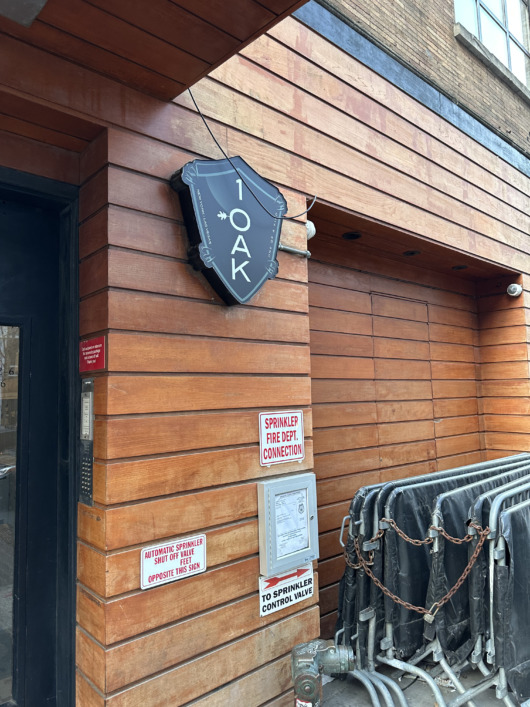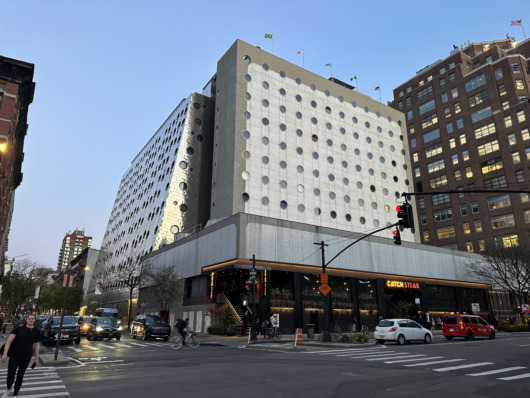 This is the outside of Dream Downtown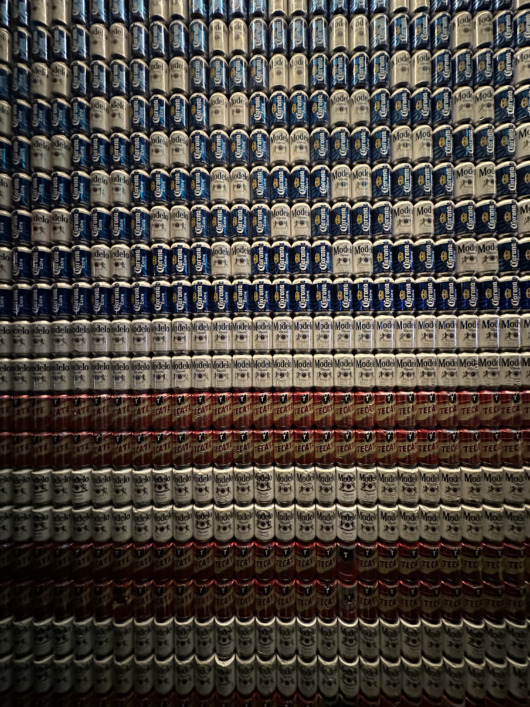 Me trying to take artistic photos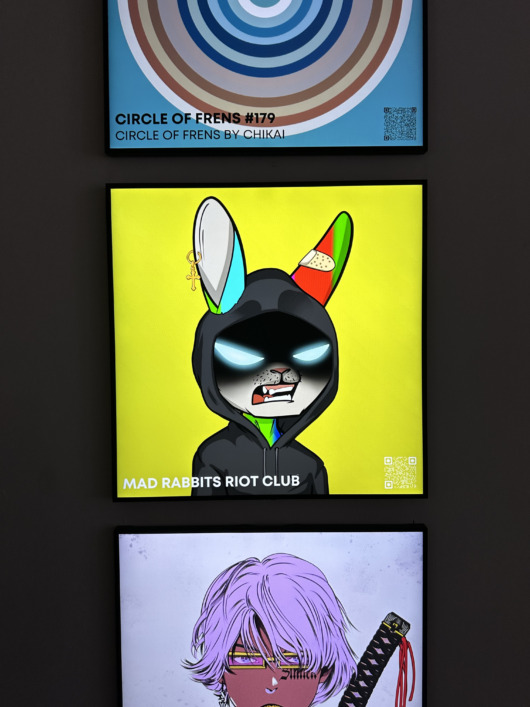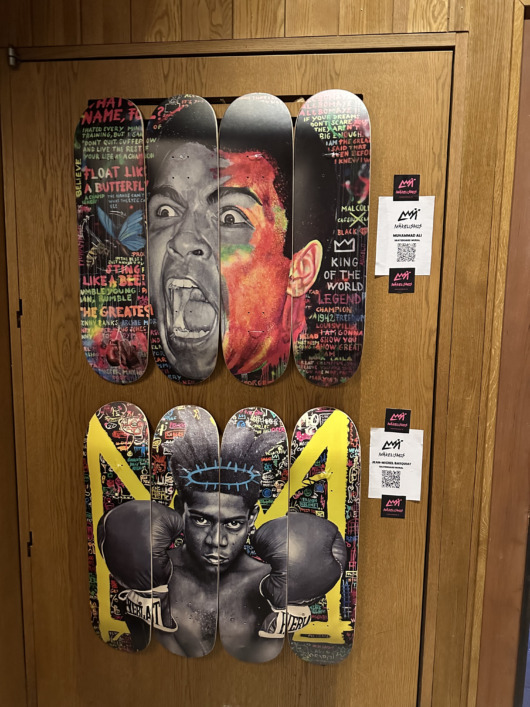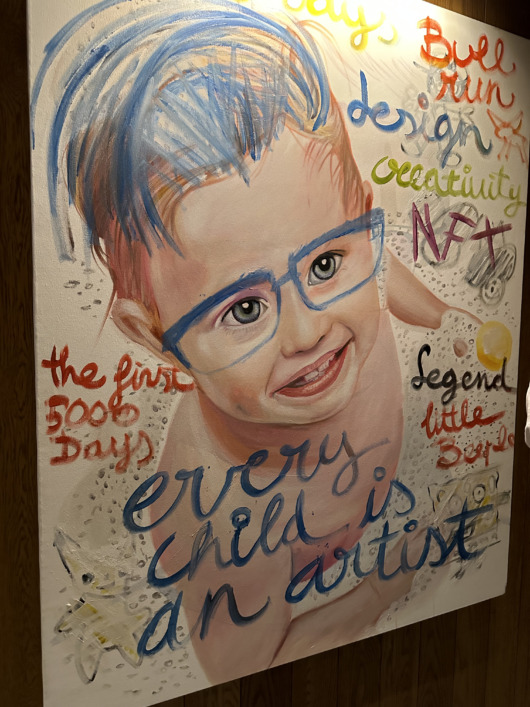 Baby Beeple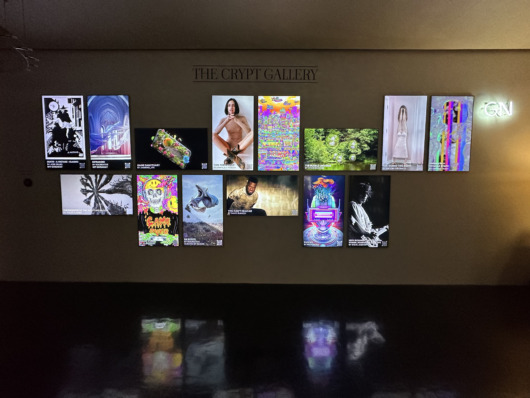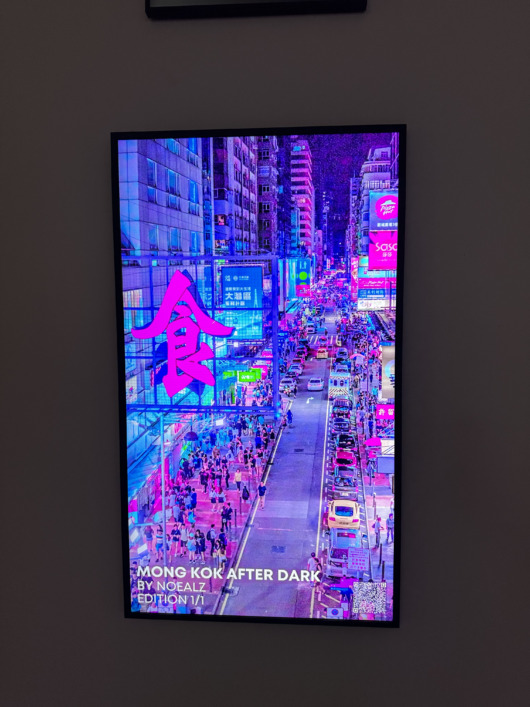 An artwork featuring Hong Kong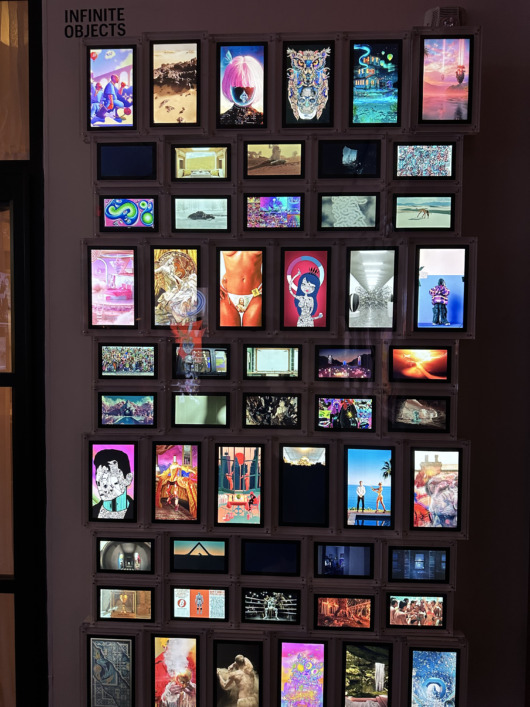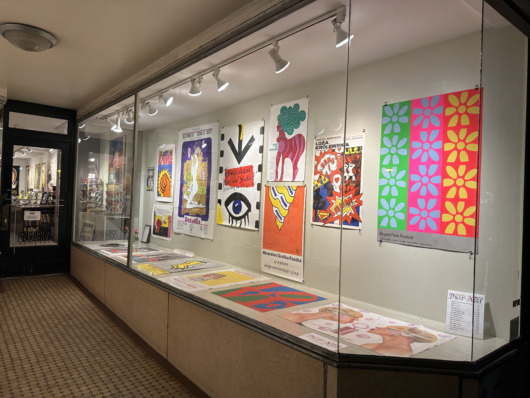 Some art gallery I passed by after going to The Crypt Gallery event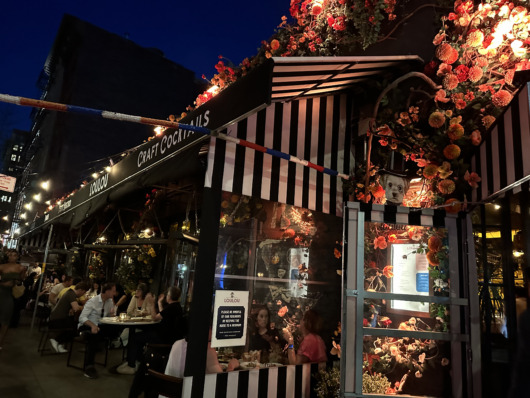 LOULOU (website), a restaurant I passed by, a gorgeous French bistro in Chelsea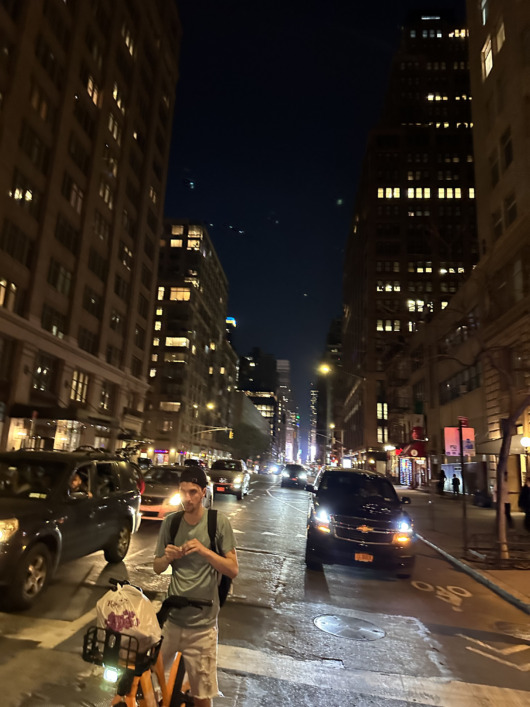 Night time in New York
DAY THREE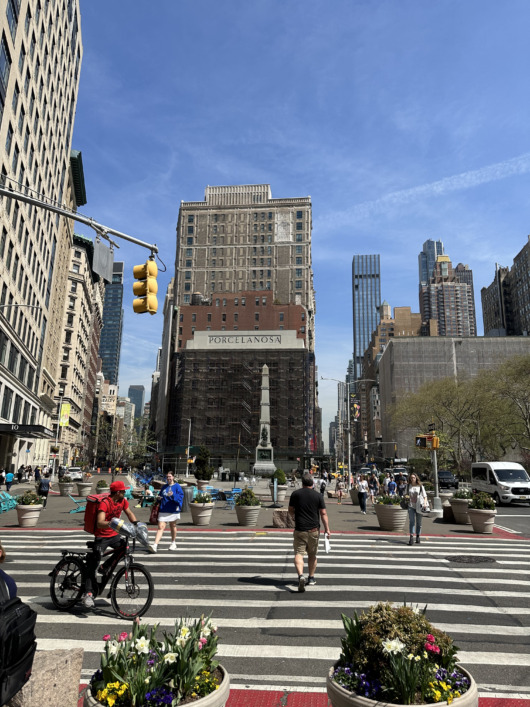 Walking nearby Madison Square Park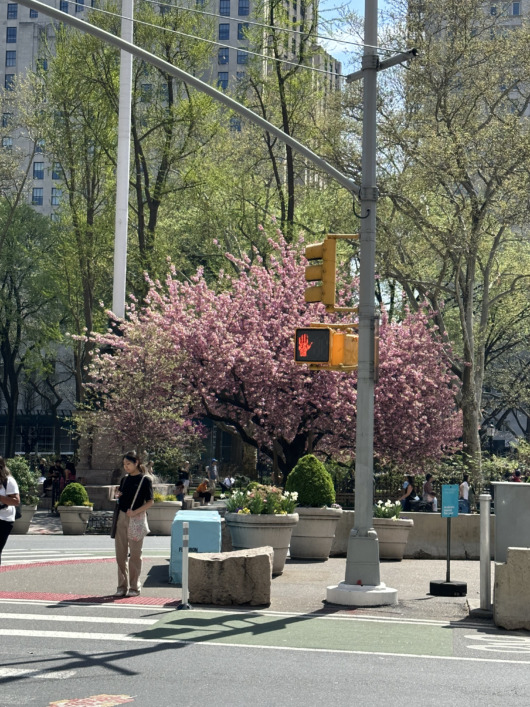 Cherry blossom near Madison Square Park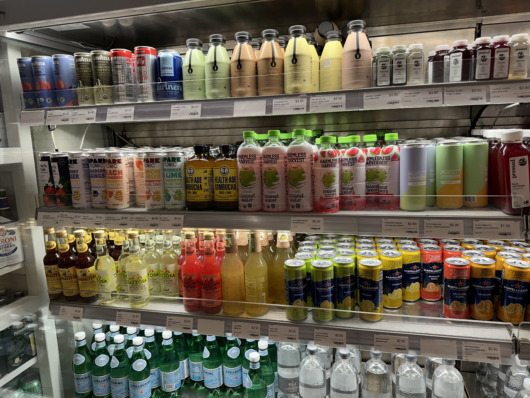 Eataly NYC Flatiron, but went to the market to buy a drink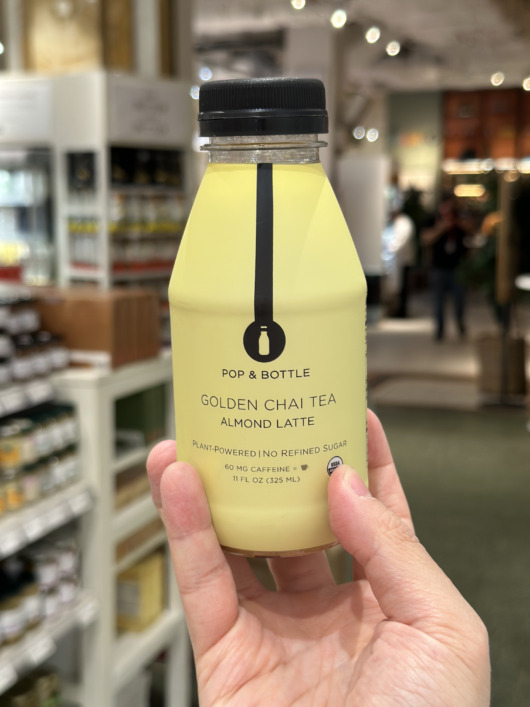 Bought a golden chai tea almond latte, was just okay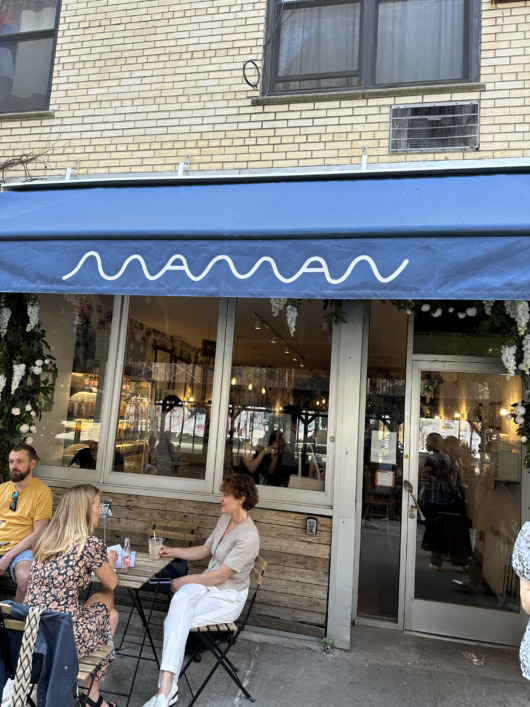 Passed by maman (website), another coffee café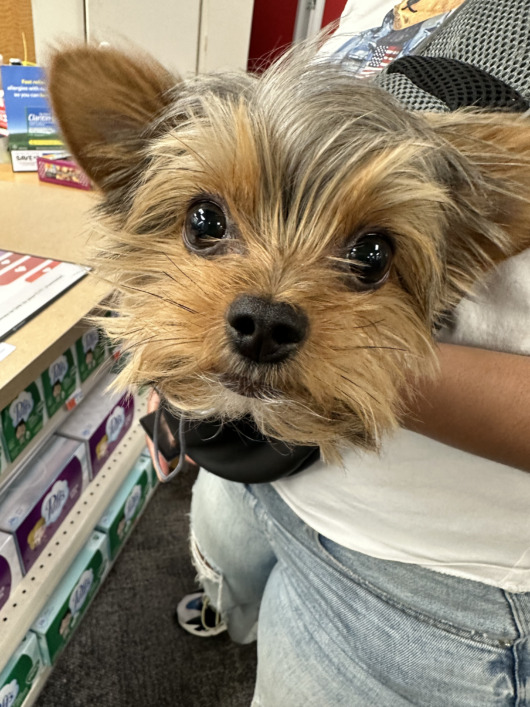 Awww, a really cute yorkshire terrier.  Apparently there are a lot of yorkshire terriers in New York, not as much in Hong Kong.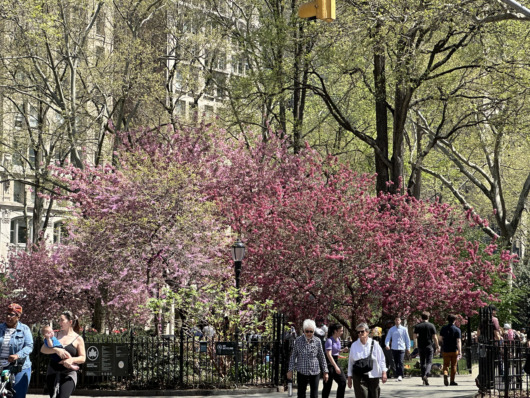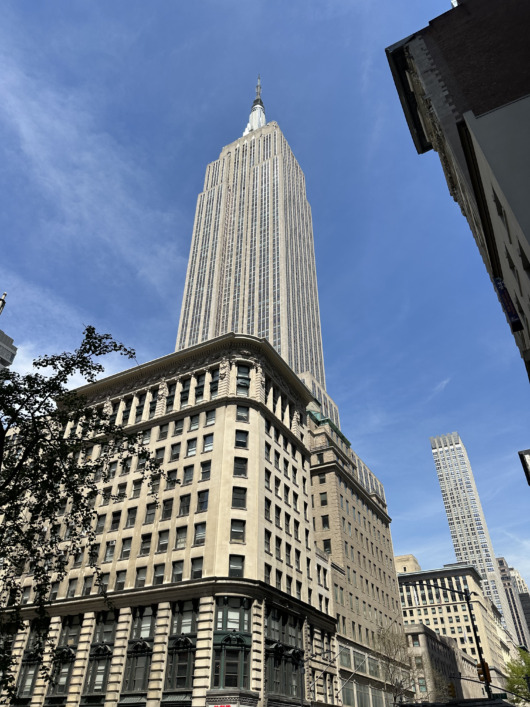 Empire State Building, up close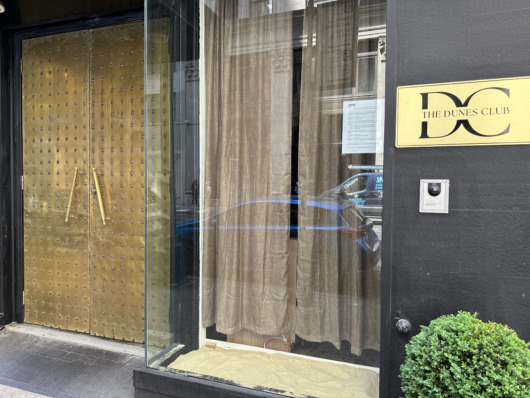 THE DUNES CLUB (website), a restaurant and hookah lounge I passed by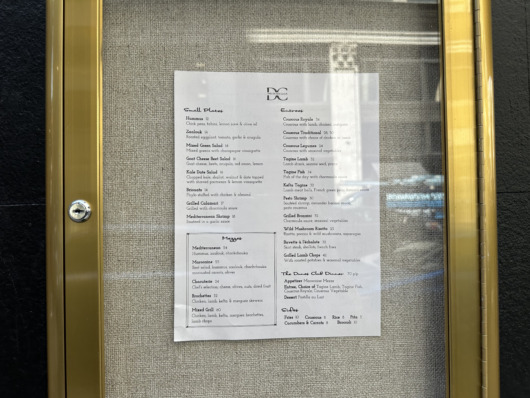 THE DUNES CLUB menu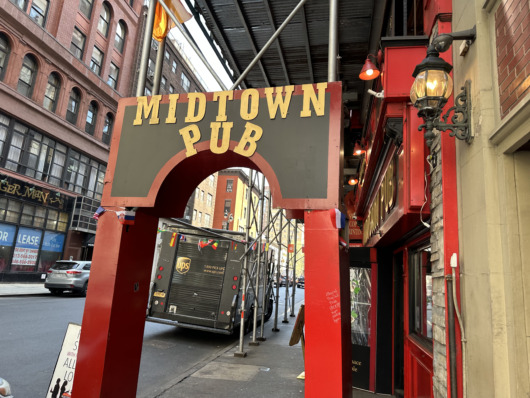 Slattery's Midtown Pub (website)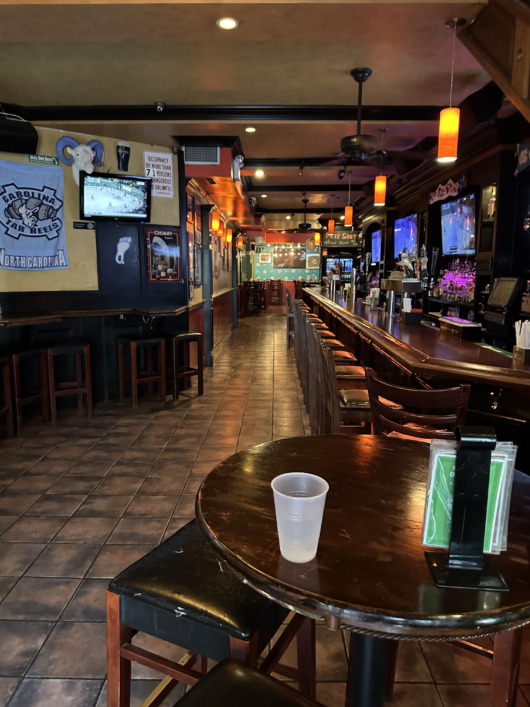 Came here for another NFT event to network and meet some people in real life that I have been mingling in Discord for the past year and a half.  Food was just okay, like fish and chips and burgers and stuff, so more just like your average pub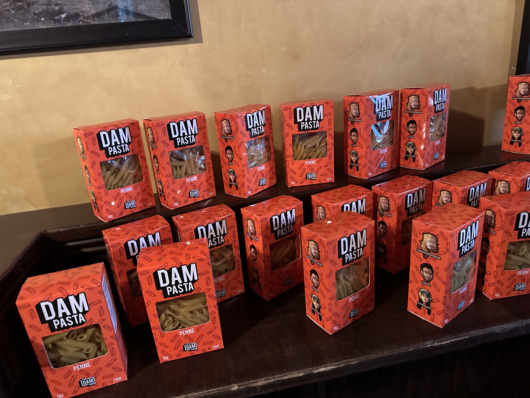 We got some DAM Pasta from our NFT community.  You can support them by subscribing to their Youtube channel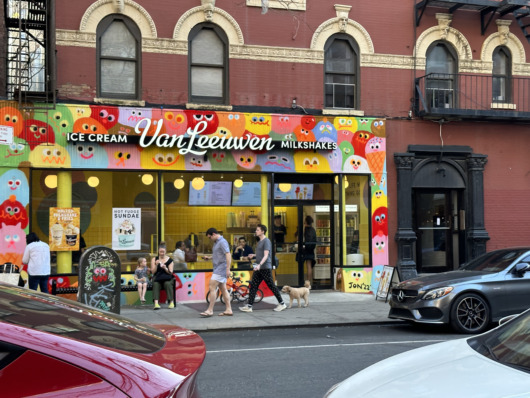 Van Leeuwen Ice Cream, another interesting place I passed by (website)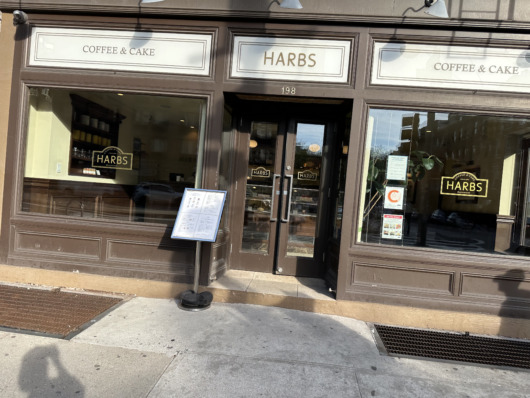 Passed by HARBS again, a famous cake shop from Japan (that I visited last time I went to Japan a few months ago).
After this I actually went to Soho House New York again (for the second time) with a new friend I made from Midtown Pub.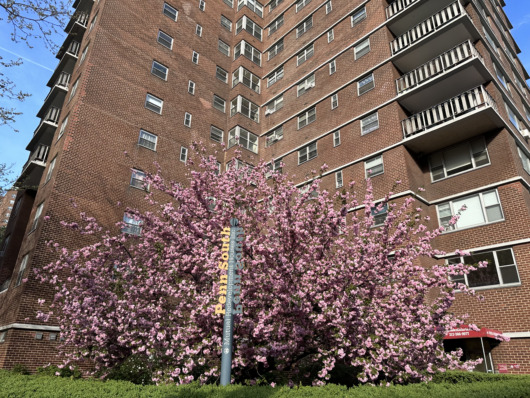 So many cherry blossoms wherever I went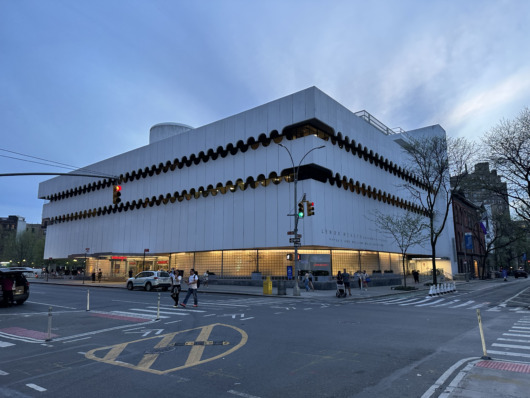 Not sure what this is, but passed by and noticed the interesting wavy line for the windows
Morandi (website)
I mentioned I wanted to go to an Italian restaurant, and my friend recommended a couple Italian restaurants to choose from.  A couple restaurants she recommended, for those interested in a food trip in NYC, include: Musket Room, Waverly Place, American Cut, The Grill, The Modern, Bad Roman, Rezdora, Via Carota, I Sodi, and for French – Le Bernadine, Le Coucou, Frenchette, Raoul.  But ultimately she chose Morandi, which was fantastic.  I trust her foodie tastes after bringing me to Morandi and to Sweet Rehab (see below).
I was very very very impressed with Morandi.  It was my favourite meal the entire trip (until 3 days after I went to another Italian trattoria, but to be honest they are pretty much identical score wise, and both were one of my favourite meals not just this trip but in my life).  The neighborhood, Greenwich Village, was filled with what seems like many beautiful restaurants,
The atmosphere was filled with people, and you can feel the conversational energy throughout the restaurant.  Yet, I felt that the environment allowed conversation to easily be heard amongst your own selves.  The décor was pretty and beautiful, but as always, the thing I care about, and the most impressive part, was the taste of the food.  It just tasted so heavenly, this is one of the two restaurants I will highly recommend for anyone.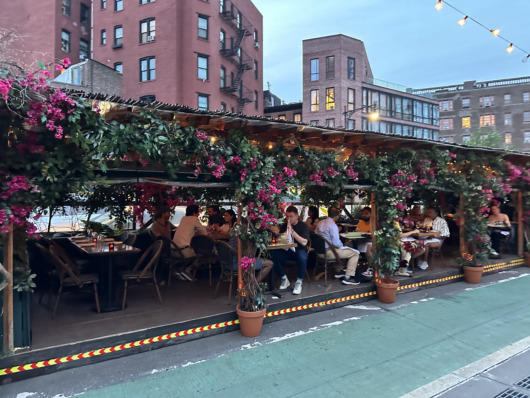 If you were sitting outside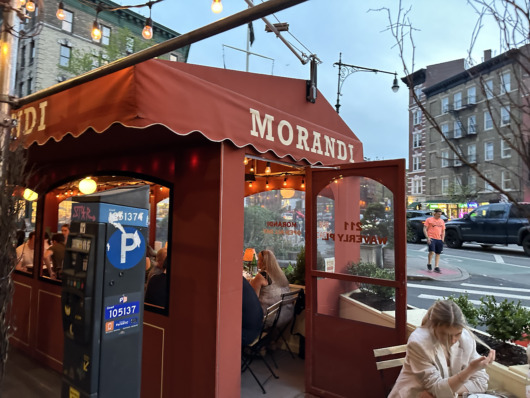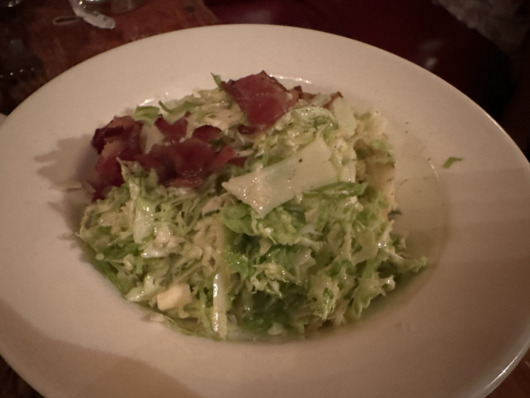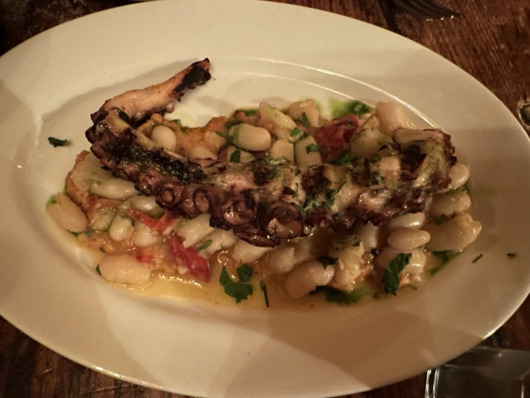 Grilled octopus with fingerling potatoes, pickled red onions and salsa verde.  Amazingly delicious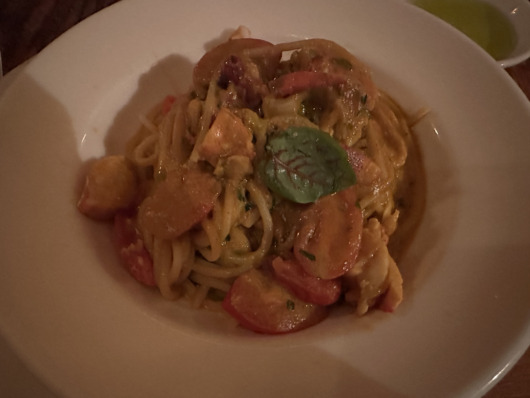 We were so fortunate to have this because this was the Friday special – Spaghetti all'astice (lobster spaghetti), so so so good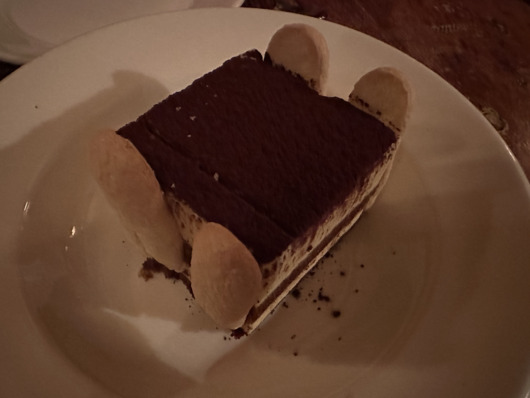 Tiramisu, so yummy
Sweet Rehab (website)
Since one dessert wasn't enough, why not go for more?  We walked down south to near the Soho area and went to this place called Sweet Rehab.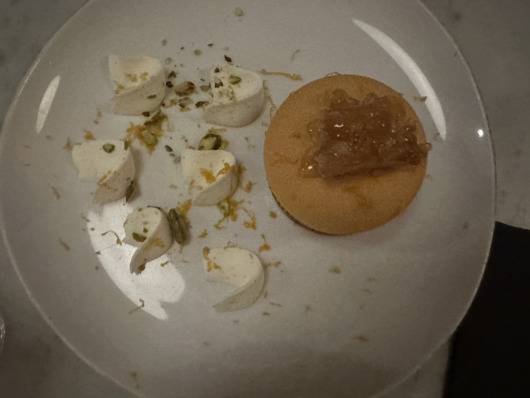 Le Miel – Sweet crunchy almond dough base, soft pistachio biscuit, white chocolate orange blossom cream, and fresh whipped honey, topped with fresh honeycomb, and orange zest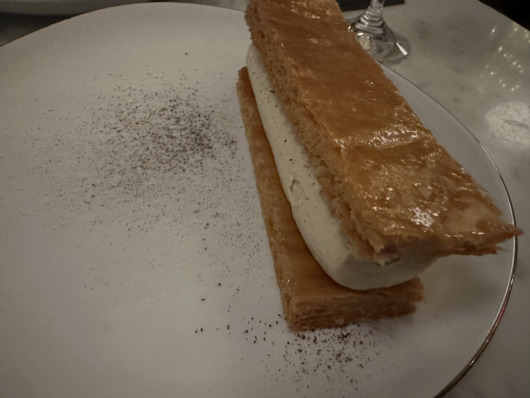 100% vanilla Mille Feuille – Two layers of crunchy caramelized puff pastry sandwiching 100% vanilla cream from Madagascar sprinkled with vanilla bean
Inside Sweet Rehab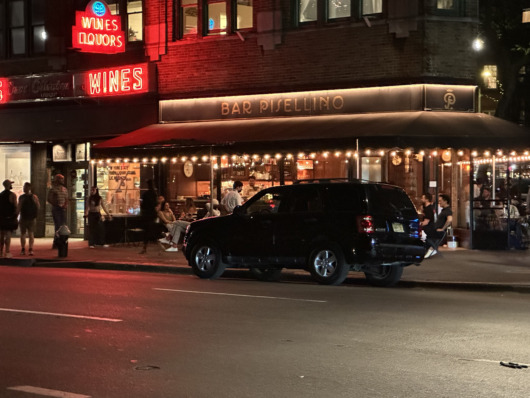 Another place I passed by in Greenwich Village, Bar Pisellino
DAY FOUR
Japan FES (website)
Started in 2016, Japan FES is a series of events and festivals organized in NYC to celebrate and showcase Japanese culture, food, arts, and traditions.  These events aim to promote Japanese culture to a broader audience and foster greater understanding and appreciation for the diverse aspects of Japan.  The activities generally include food markets, performances, workshops, and pop-up stores.  It is the world's largest Japanese food festival, attracting over 250,000 visitors and featuring 800 vendors.
Japan FES happened to be in Chelsea, literally downstairs from my hotel, so I decided eh why not have a visit.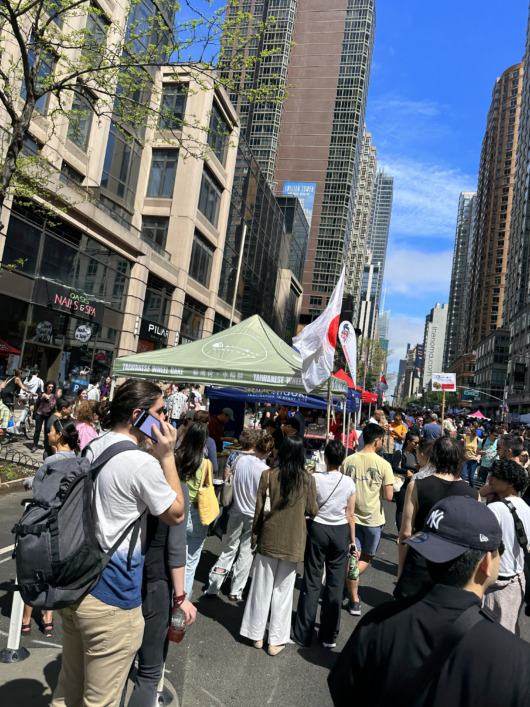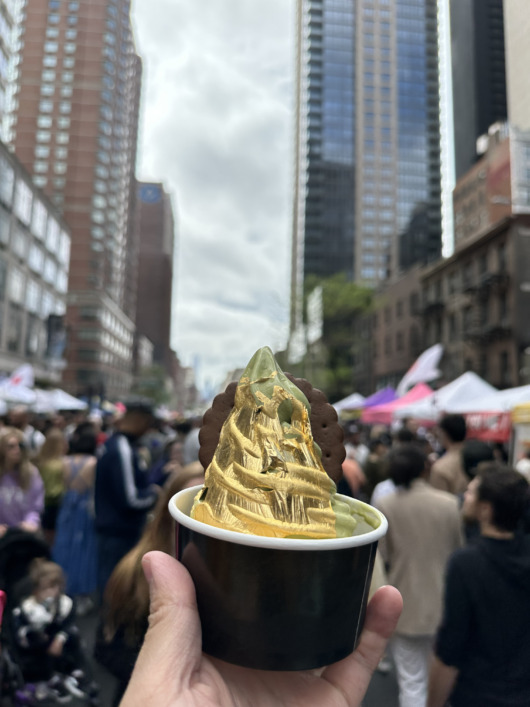 Golden flakes on matcha ice cream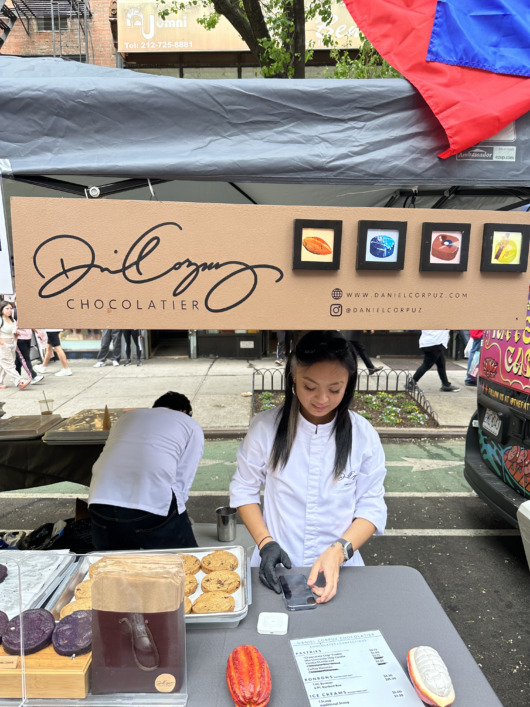 Daniel Corpuz (website) Chocolatier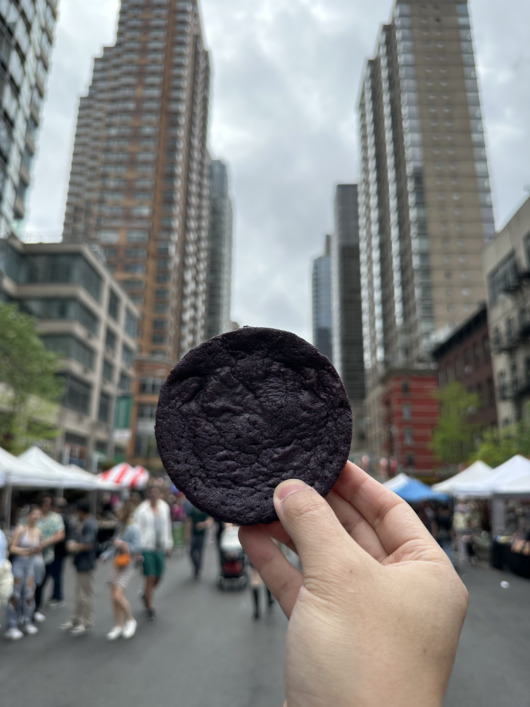 Chocolate cookie from Daniel Corpuz stall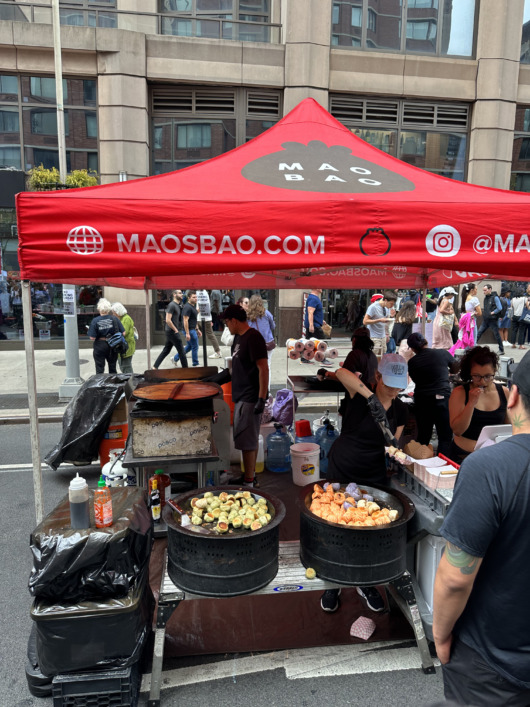 Maosbao (website)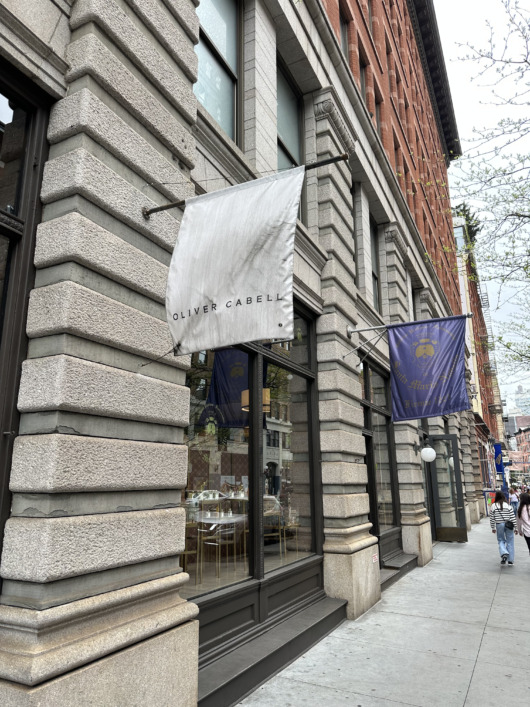 On the way to Soho, saw this shop Oliver Cabell (website)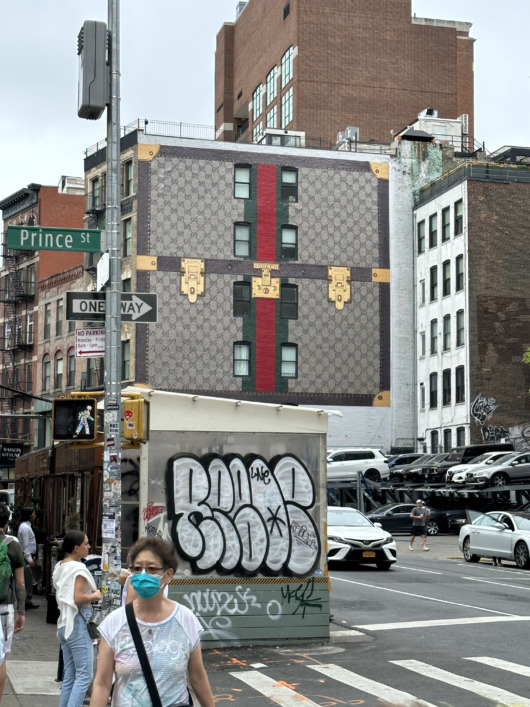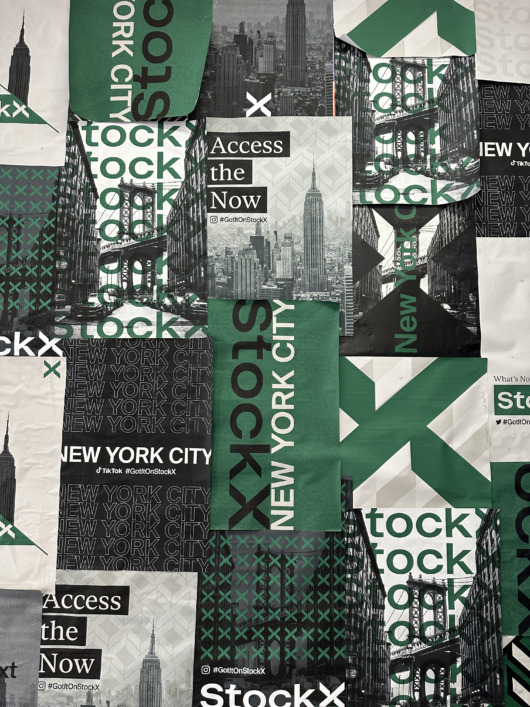 Passed by the StockX space, an online sneakers / streetwear marketplace and reseller
StockX exhibition? space? (website)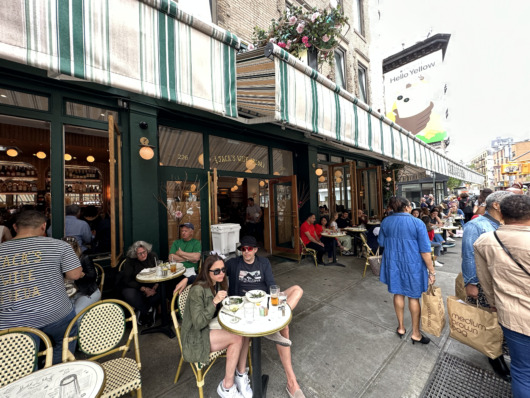 Passed by this restaurant with a lot of people, Jack's Wife Freda (website)
Osteria Morini (website)
Here's an excerpt from their website, "Osteria Morini brings the soulful cuisine and convivial spirit of Emilia-Romagna in northern Italy to Manhattan's vibrant SoHo neighborhood. Known as the Italian Breadbasket, this region is also the birthplace of some of the flavors and ingredients most commonly associated with Italian cuisine worldwide: prosciutto, mortadella, parmigiano, and balsamic vinegar."
Overall, after trying out their two dishes, I thought it was just decent/okay, but nothing special compared to Morandi and Trattoria Pesce Pasta.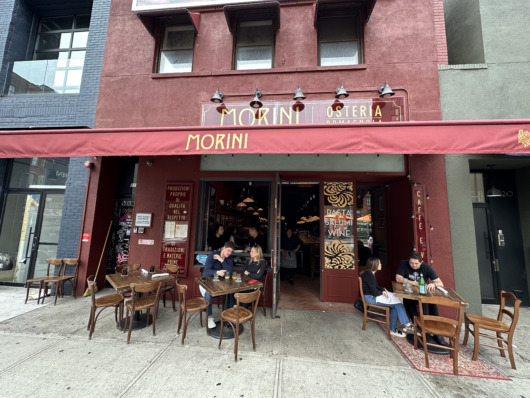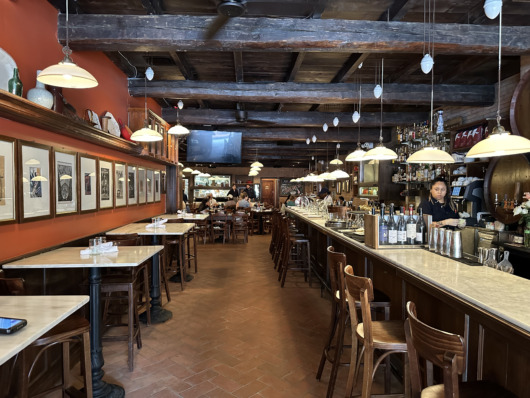 It was pretty empty during lunch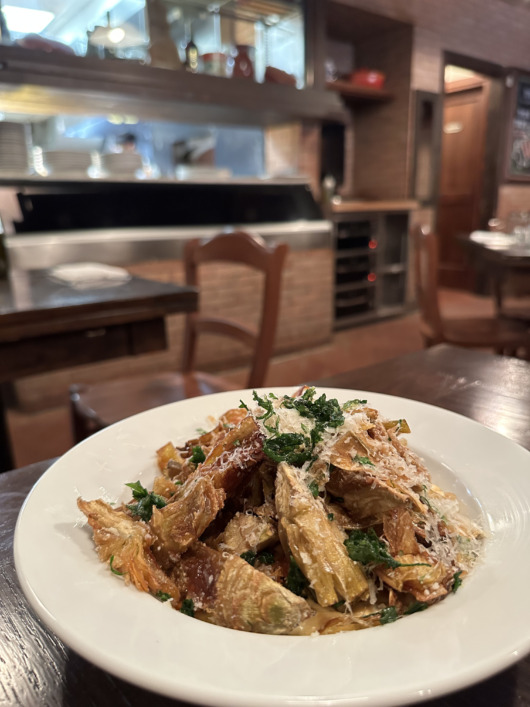 Crispy artichokes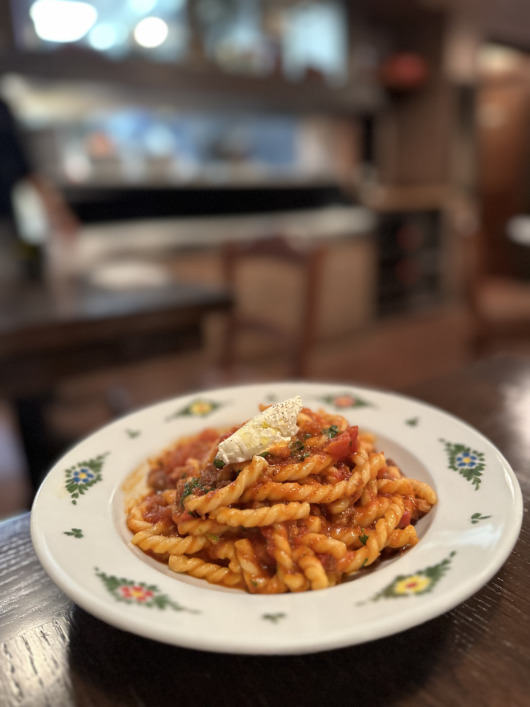 Fusilli with neopolitan pork shoulder ragù, robiolina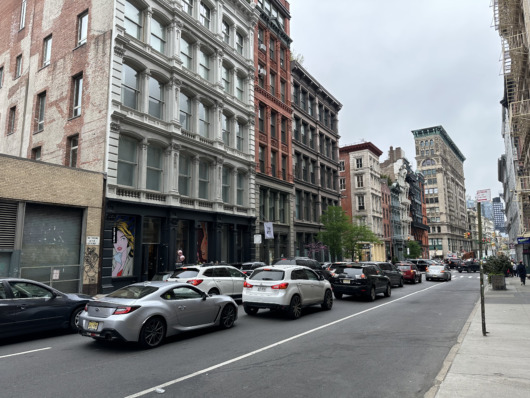 Walking in Soho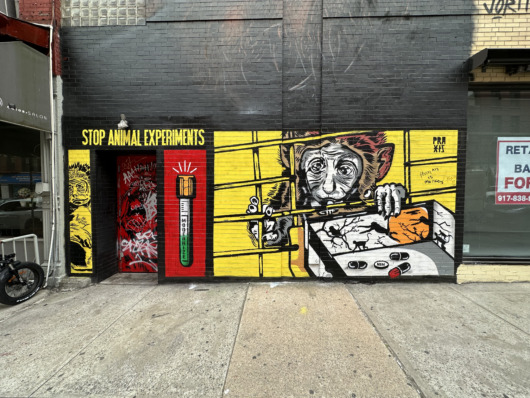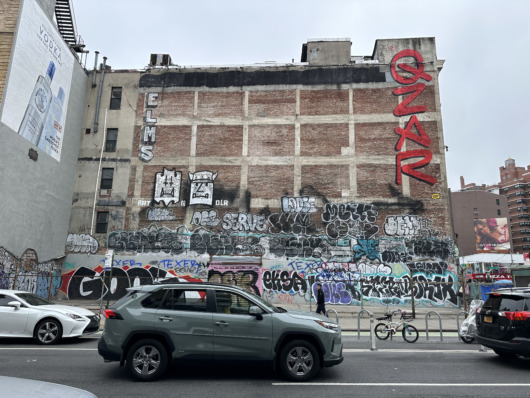 More graffiti in New York
Golf Wang NY (website)
Golf Wang is a clothing and lifestyle brand founded by American rapper, singer, and songwriter Tyler, the Creator (Tyler Gregory Okonma) in 2011. The brand, known for its colorful and eccentric designs, initially gained popularity among the fans of Tyler and his hip-hop collective, Odd Future. Over time, Golf Wang has expanded its reach, attracting a wider audience for its unique streetwear offerings. The brand's name "Golf Wang" is a spoonerism of "Wolf Gang," a reference to Tyler's group Odd Future Wolf Gang Kill Them All (OFWGKTA). Golf Wang apparel, accessories, and footwear are regularly released in limited edition collections, featuring playful graphics and vibrant motifs that have come to define its distinctive, bold aesthetic.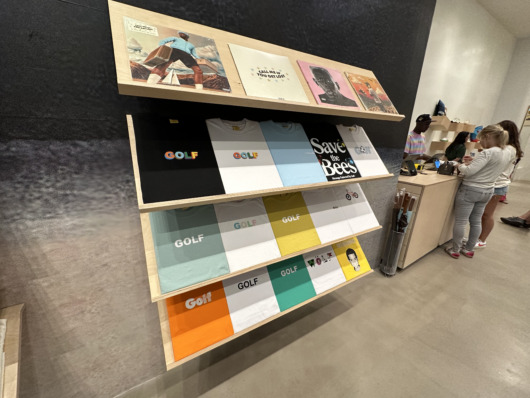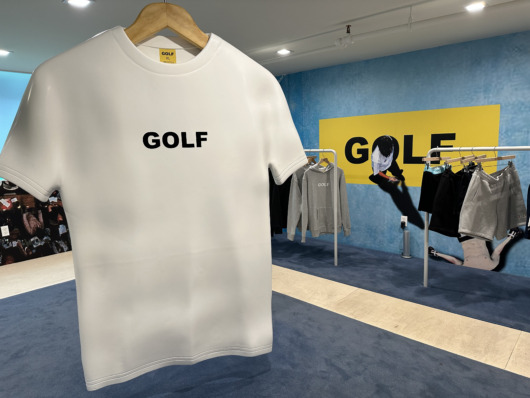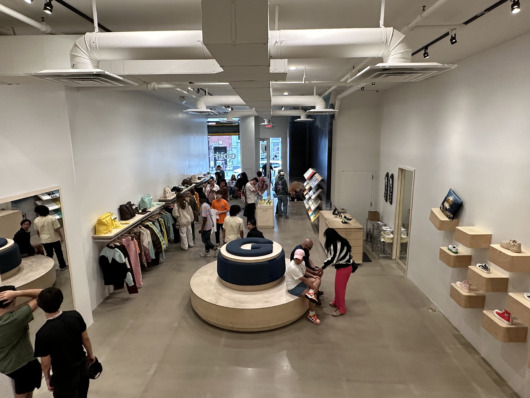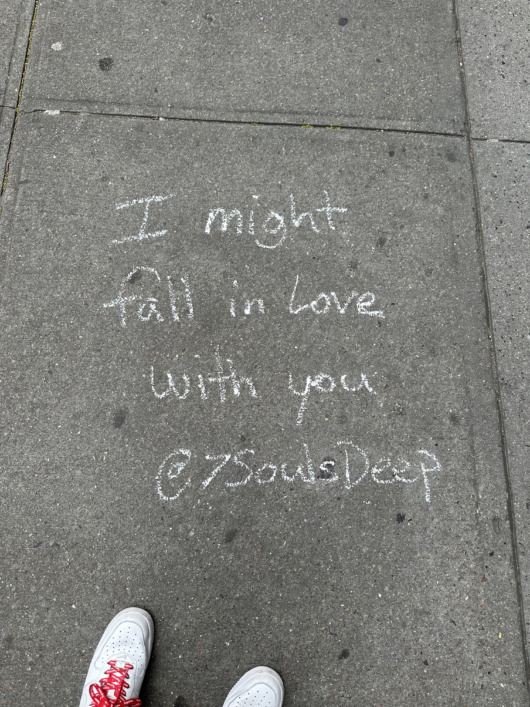 Quote by @7soulsdeep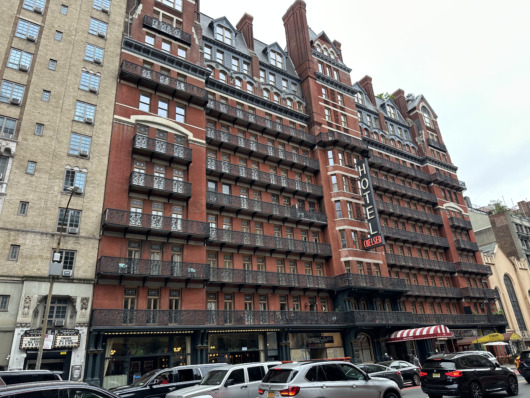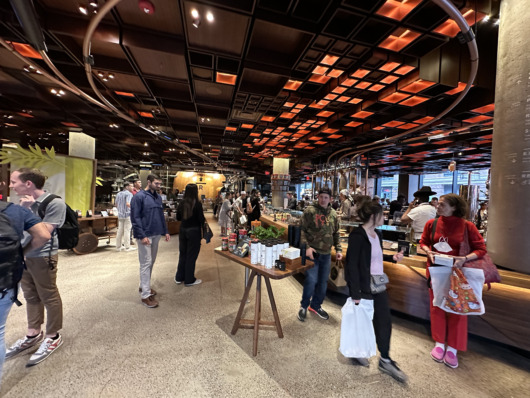 Waiting for my friend at Starbucks Reserve in Chelsea.  I was wondering why there weren't typical Starbucks drinks here, because in Starbucks Reserve you have to order the fancier drinks on the menu
After this, I went to Soho House again for the third time this trip 😂 originally I only wanted to go one time just to check out the place, but every time I have a friend I was like why not just go there to chill instead.
Chelsea Market (website)
Chelsea Market is a famous indoor food hall, shopping center, and office complex located in the Chelsea neighborhood of Manhattan, New York City. Housed within a repurposed Nabisco factory, the venue showcases a diverse range of gourmet food shops, restaurants, and retail stores. Chelsea Market is a popular attraction for tourists and locals alike, offering an eclectic mix of culinary delights, unique artisan products, and creative spaces that cater to various tastes and preferences. Since its opening in 1997, the market has evolved into a grand, urban food court and a cultural hub, reflecting the fusion of history, community, and innovation in New York City.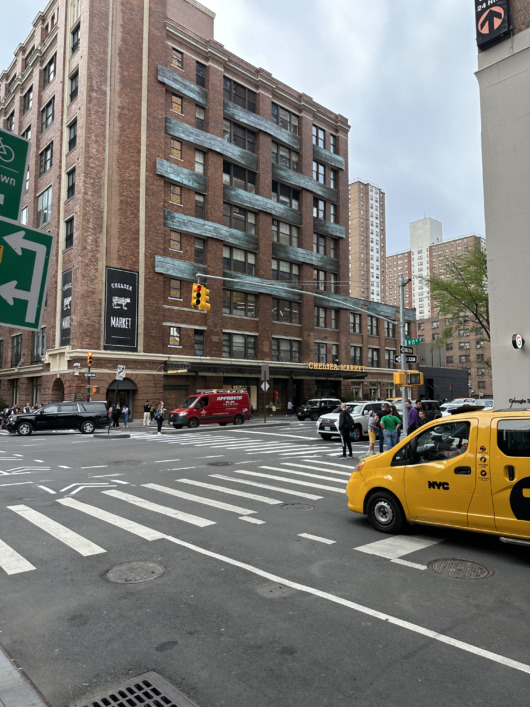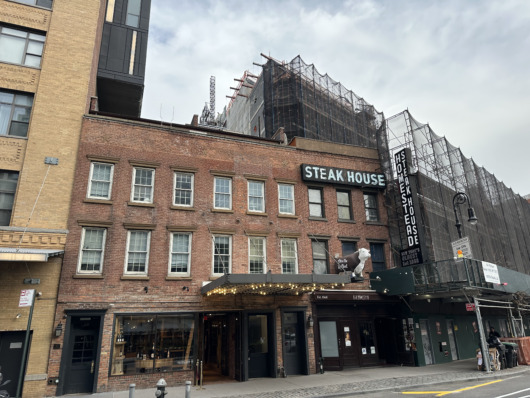 Nearby Chelsea Market is a popular steakhouse called Homestead Steakhouse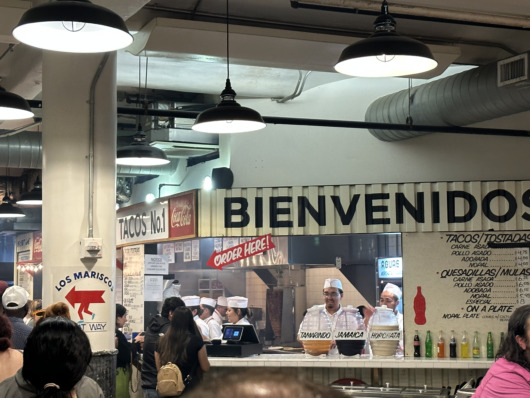 Multiple friends from New York, including my foodie friend, recommended Los Tacos No. 1 in Chelsea Market, that it's a must try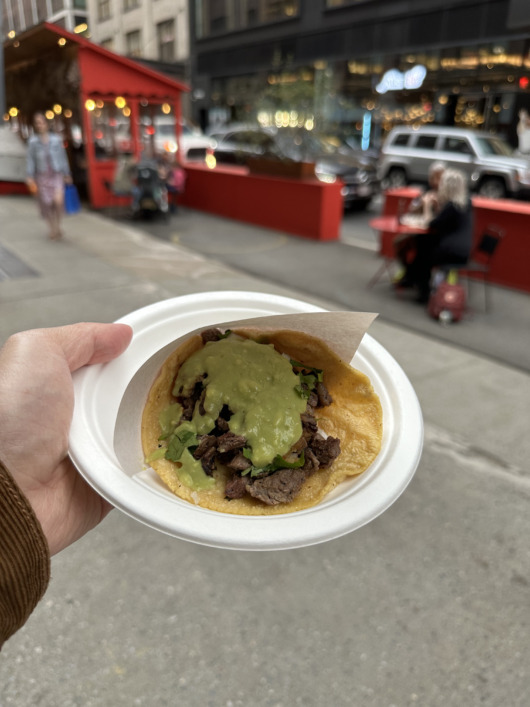 Carne asada corn taco.  It was good, but nothing mind blowing like my friends hyped up.  I think the tacos in Los Angeles were better.
Raku (website)
From their website, "In an homage to his home cooking, Ishizuka crafts a menu centered around this iconic noodle long served as a classic comfort food in Japan. Voluminous bowls of chewy silky noodles are served in Ishizuka's signature dashi soup. In addition to an extensive udon offering, Ishizuka also showcases an appetizer menu offering some of Japan's most classic small bites. Offering a contemporary and minimalist dining space paired with warm service, he seeks to create happy memories for customers through his food."
They are notable for serving delicious udon noodles.  It's a place I highly recommend to come as well.  Also at Greenwich Village (I feel like Greenwich has so many good restaurants).
Beef udon, yum yum, very delicious 🤤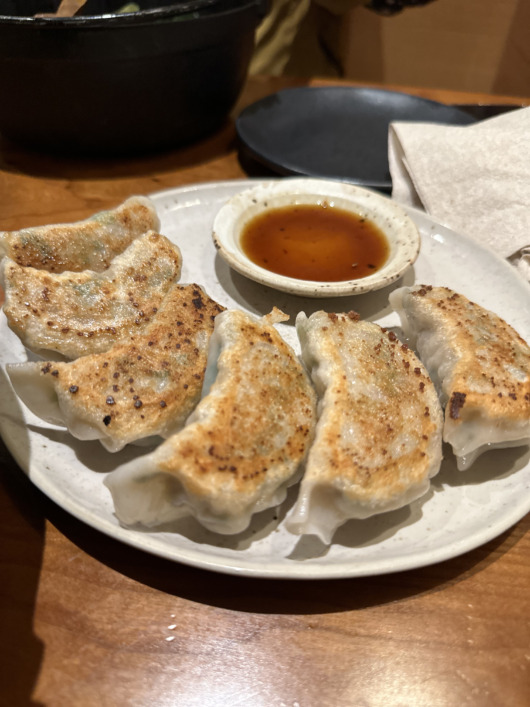 Dumplings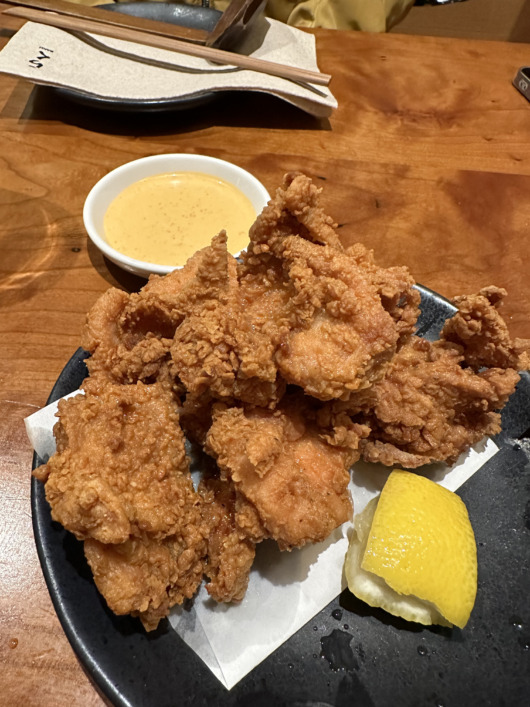 We also got fried chicken
PS at Pine & Polk (website)
Trying to find a speakeasy nearby, I searched on Google Maps and got this.  It's a really cool speakeasy because I really thought we went to the wrong location.  The bar was really cool and served very interesting cocktails.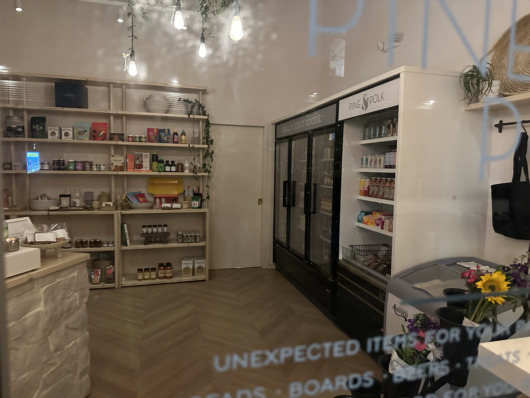 Front of the shop.  But behind the white door was a spacious, cool bar.
Forgot which cocktail I ordered, but you can see their drinks menu on their website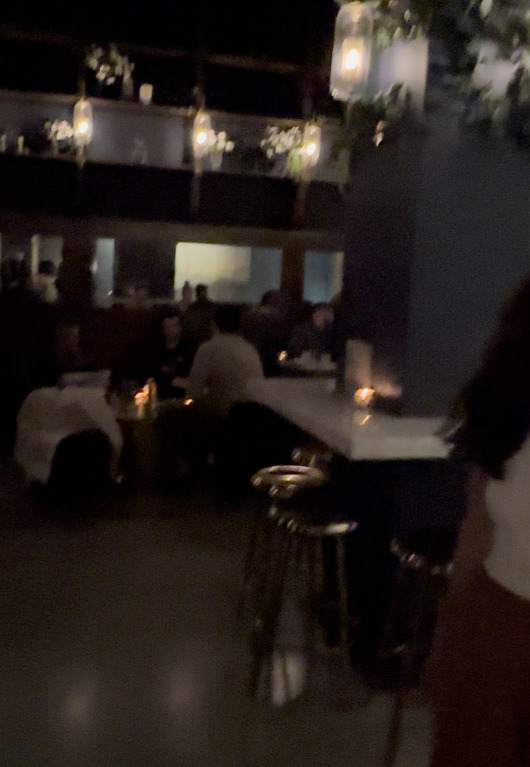 The interior.  Sorry this photo is blurry cause I just screenshoted from a video I took of the décor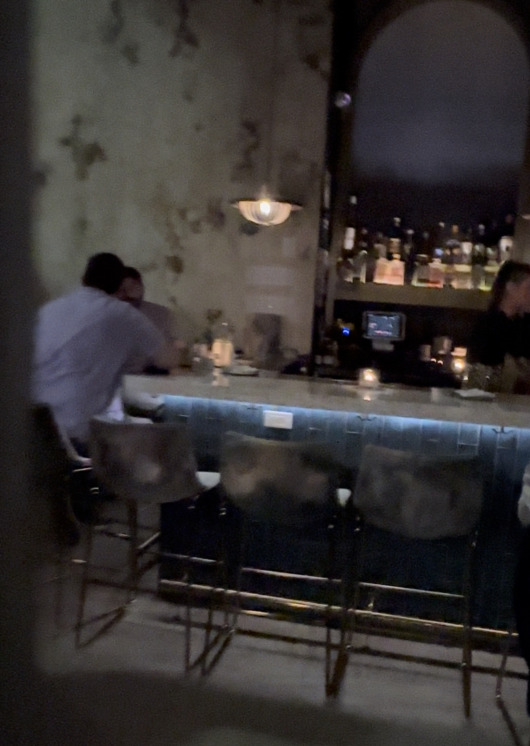 Another photo, by the bar counter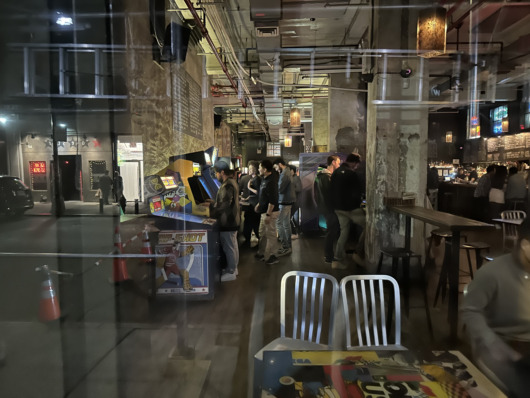 After going back to my hotel, right below my hotel is this place called Barcade.  Looks like a really cool bar combined with arcade machines, looks like it can be an interesting terrific date place.
There's still days 5 and 6, but I think I will wrap up this blog post here because of the amount of text and images that are already on this post.  Hope there are a couple of new places you would want to check out from New York City from this post!