Having been to New York many many times, I find New York pretty much like home.  I always tell people New York is more like Hong Kong than other cities in United States; they're both top financial cities, they're both melting pots, they both have lots of skyscrapers and extremely high rents, they both have an eclectic selection of amazing restaurants, they're known for their direct and blunt attitudes, and Manhattan is to Hong Kong Island and Brooklyn is to Kowloon and Queens is to New Territories.  The list of similarities goes on.
This year, I wanted to go to New York because I wanted to attend NFT NYC.  While the conference itself was happening, the usual events from blue chip NFT communities were not hosting alongside the main conference, apparently because they were boycotting to give a message to the main conference people about feeling used, so this year NFT NYC was not as lit as the two years prior.
That being said, I was there for a week (with one day in Detroit to meet Royce 5'9″ which you can read about right here) so technically it was six days, and I'll lay out what I did for those six days and you can design a schedule that best fits what you want to do in NYC.  If you're looking to do more super touristy things such as Statue of Liberty, you won't be able to find it here unfortunately.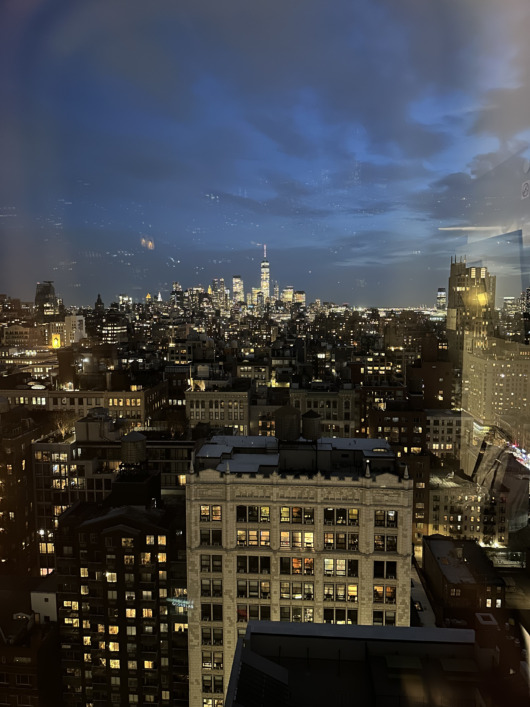 Accommodation
Hyatt Place New York / Chelsea (website)
I wanted to pick a hotel in the Chelsea area just because that was where most of the NFT NYC events were going to be.  This seemed rather new, the reviews were pretty good, and the prices, considering NY prices, were affordable.  The rooms were decently sized for one or even two persons, and they were pretty tidy and clean.  I was even given free breakfast everyday too (although there were lots of people).  It was extremely convenient as well.  The only downside to the hotel was that there are two lifts on the right, and two lifts on the left, and when you hear the "ding" from the elevators, the two lifts on the right and left are quite far apart so you have to walk a few steps from one side to the other to see which elevator is the one that's going down, which can be quite annoying.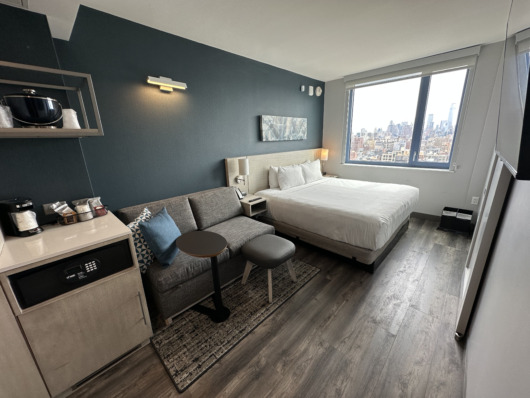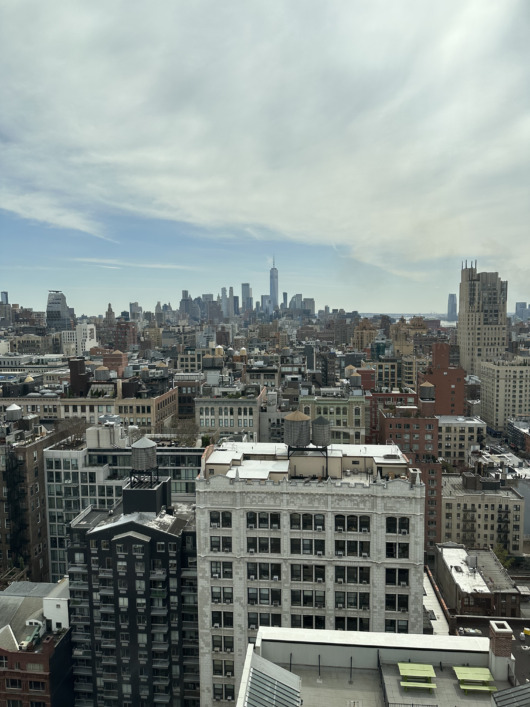 Actually the views from my hotel room were quite spectacular, overlooking New York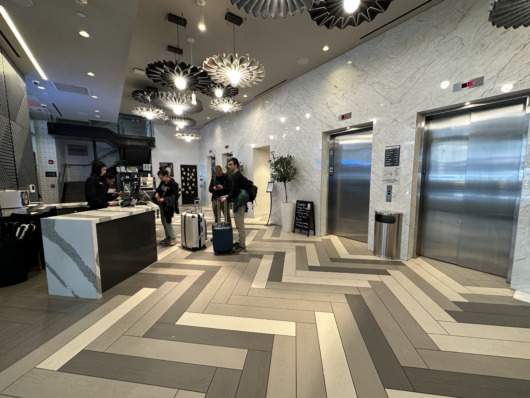 Lobby.  Closer to the weekend it was much more packed.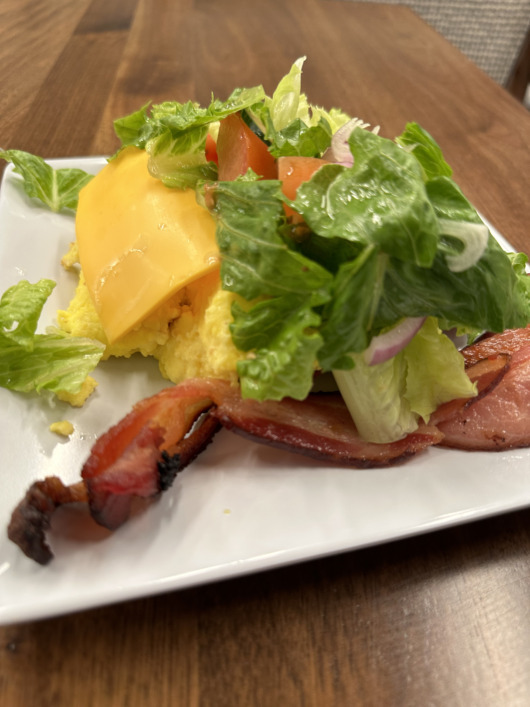 Breakfast buffet.  That day I got bacon, salad, cheddar, eggs.  Sometimes they switch bacon with sausage.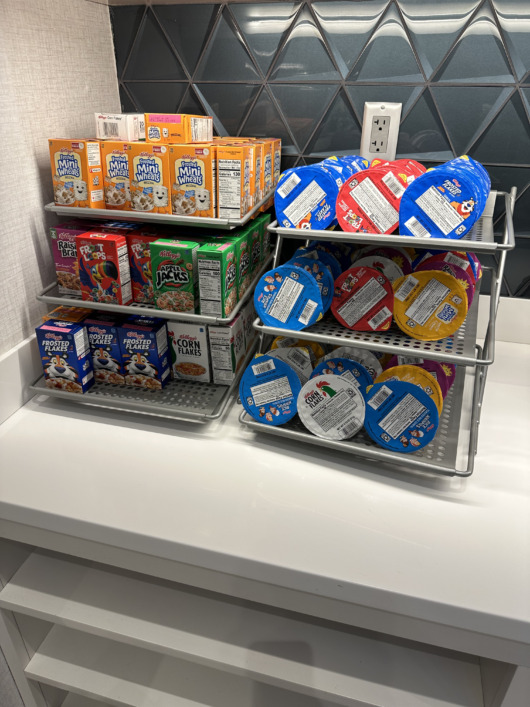 Oh I also got cereal.
Transportation
New York subway is notorious for being dirty and sketchy, but to be quite honest, it's not the worst.  There are stenches of piss in different stations, and a couple of homeless people there, but all things considered it's okay.  There are some lines that are newer than others, so the train will appear more modern on those.  Remember to buy yourself a metro card (USD 1) and you can top it up whenever you need to.  Make sure to have cash/coins or credit card to top up.
New York trains split into local and express, and the same track can be for different trains, so before getting on the train make sure you see that letter/number is the one that you want to get on first.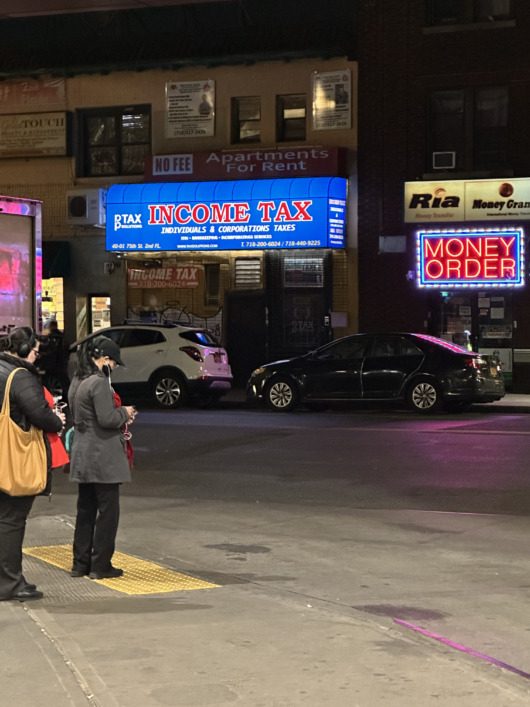 If you can, try not to take the subway past midnight.  I took the subway from Chelsea to Jackson Heights-Roosevelt Avenue subway station at around 2am, and let me tell you that the experience was pretty nerve racking.  The feeling past midnight just feels a lot more dangerous and sketchy compared to the morning.  There's always uber if you need to.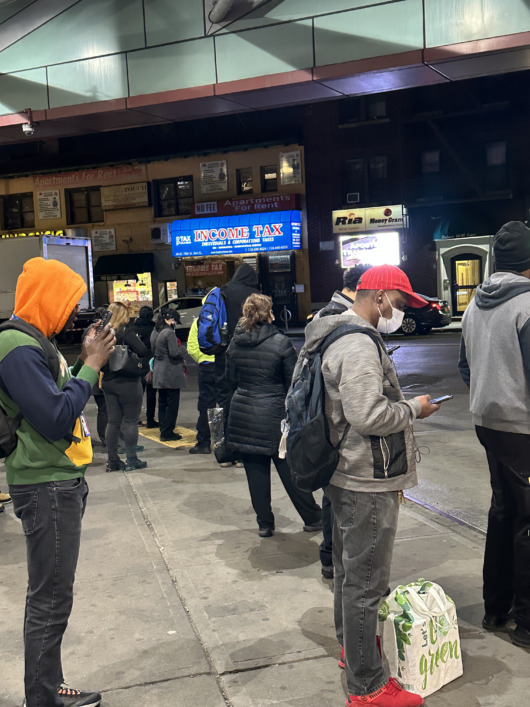 Thankfully there were more people afterwards at the shuttle station to LaGuardia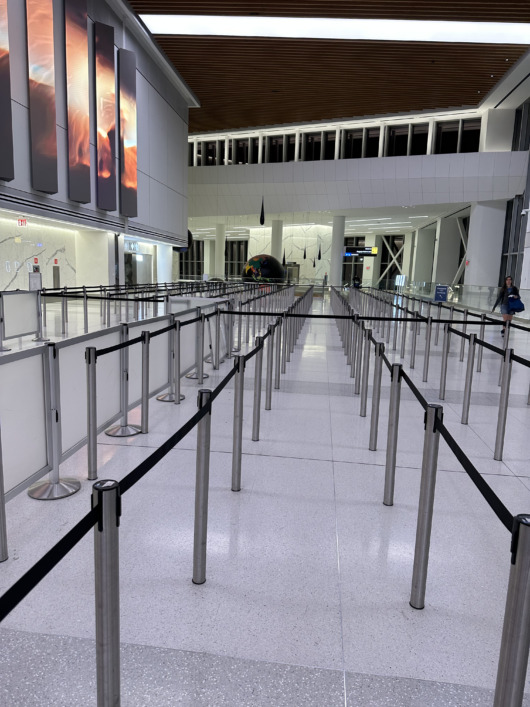 Line was super empty when I arrived at LaGuardia Airport.  Had to go there by 4am because I had a flight to catch at 6am to Detroit.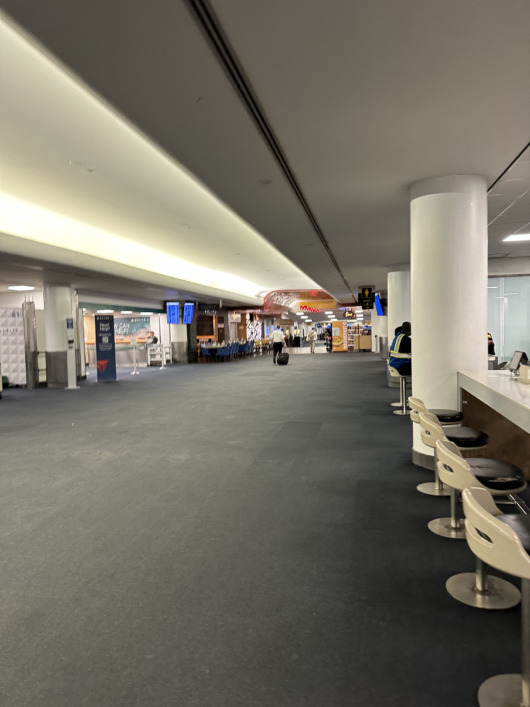 I find LaGuardia Airport, what I assumed would be the worst one of the 3 airports in New York, to actually be the best one.  It is way more clean and modern than Newark and JFK.
ITINERARIES
Day One
Landed at New York City from Hong Kong after about a 16 hours flight.  Felt way shorter than that since I managed to fall asleep for over 10 hours of the flight, not including meal times!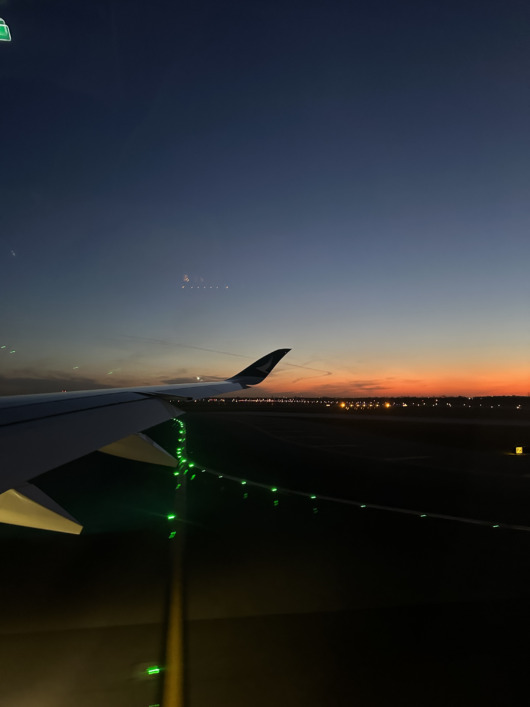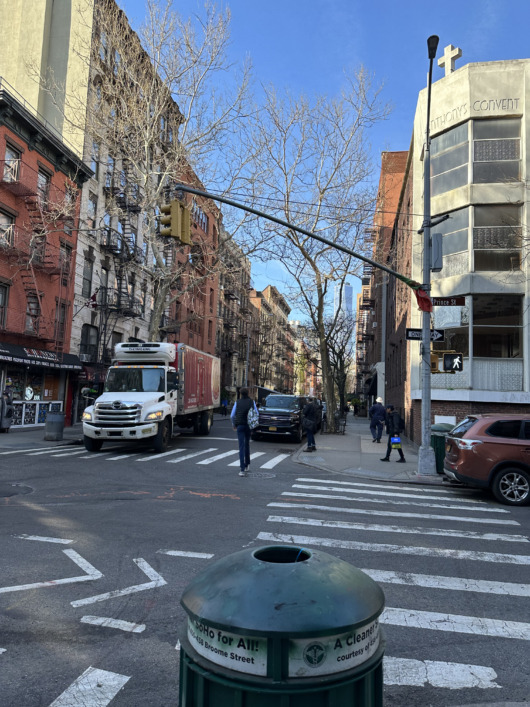 This photo right here is so quintessential New York, the whole "vibe" of this photo just feels New York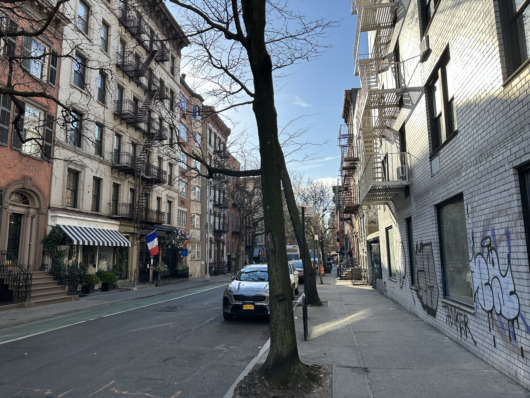 These street views were the first views that welcomed me to New York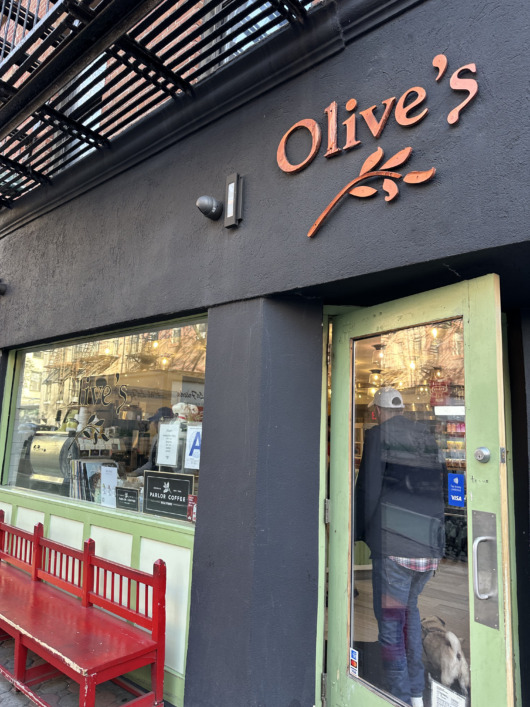 I was a little early before I headed to the breakfast place Sadelle's, so I stopped by this café called Olive's (website) for coffee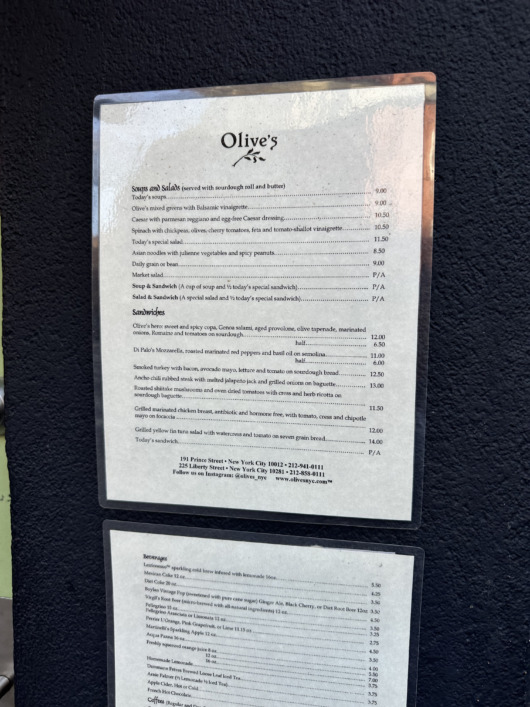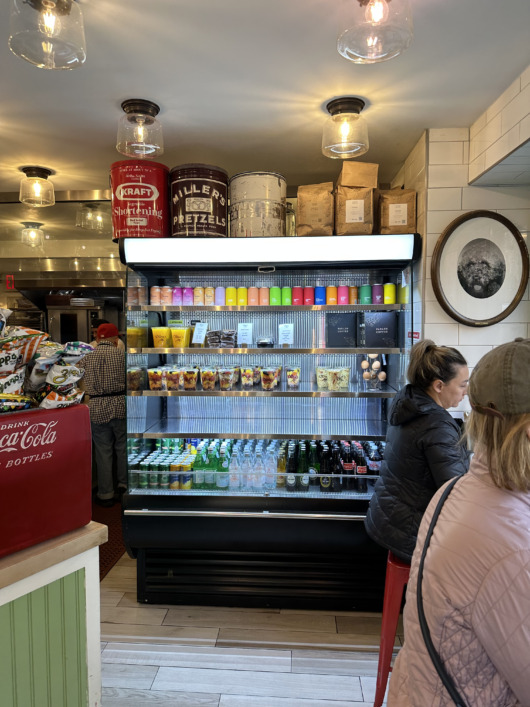 The DUTCH (website).  A restaurant I passed by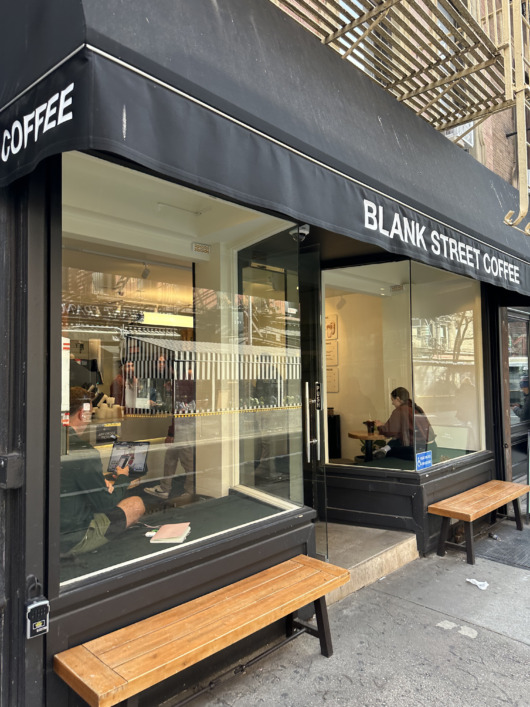 Blank Street Coffee (website).  Apparently this café overtook many of the "old" coffee places that closed down during Covid, and now they're everywhere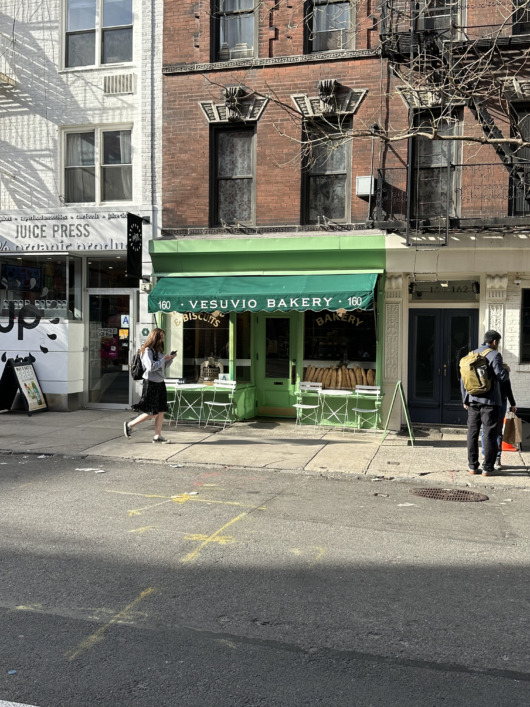 Vesuvio Bakery (website), they were selling hot chocolate so I really wanted to stop by but I didn't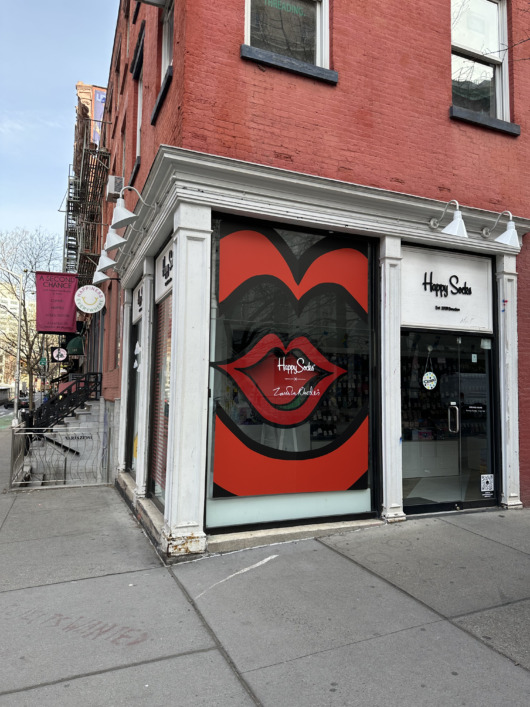 Happy Socks
Breakfast at Sadelle's (website)
A friend of mine told me a good breakfast recommendation was this place called Sadelle's, located on 463 West Broadway.  It opens at 9am, and apparently if you go there during the peak hours you might have to wait for a while or sometimes you can't even get in and need to have reservations only.  Sadelle's feels like a brunch place.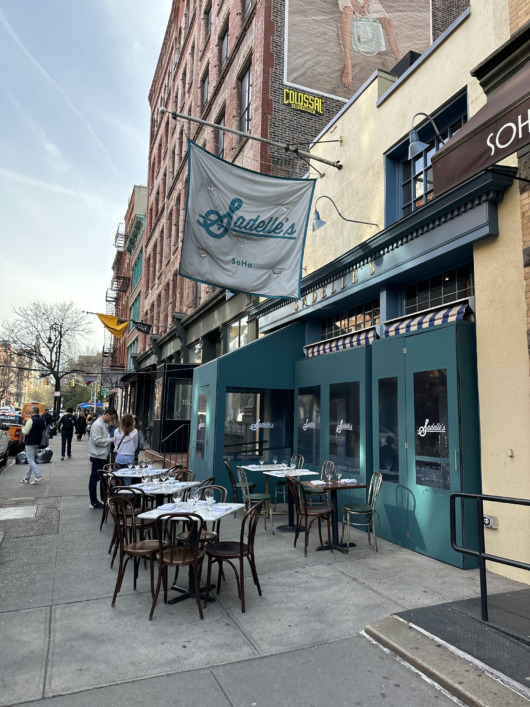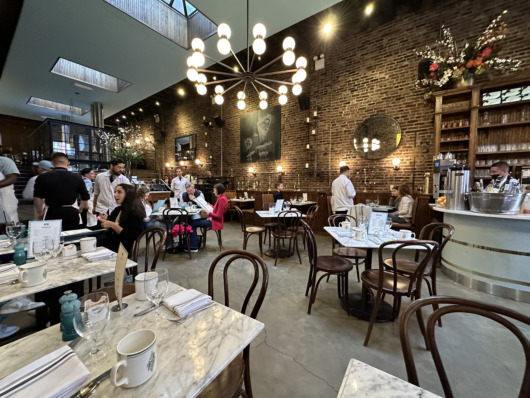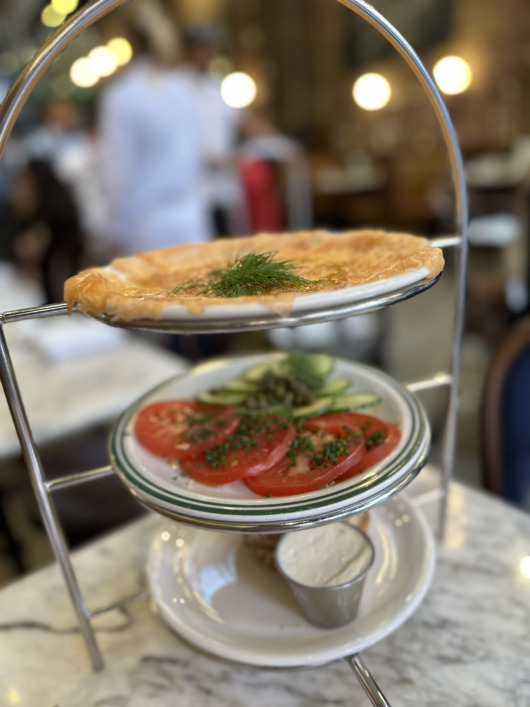 This is one of the popular dishes people come here for – House Salmon, which comes with a bagel, tomato, cucumber, onion & capers plain, sesame, poppy, everything, everything 2.0, salt & pepper, cinnamon raisin.  The most impressive was actually the bagel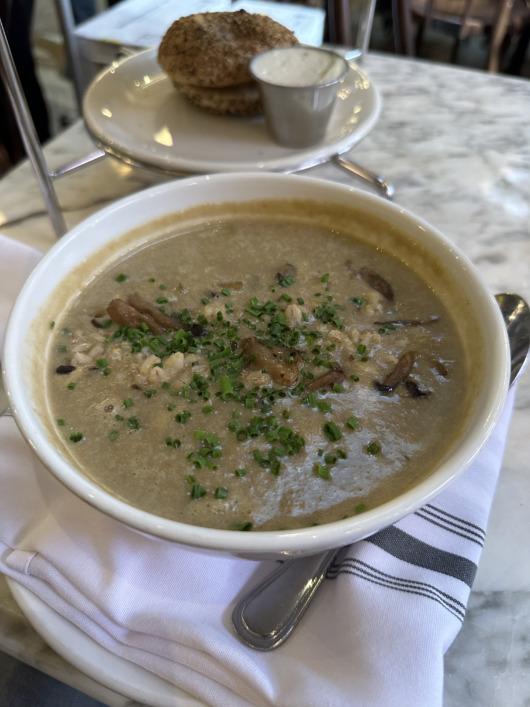 I wanted to try more than one dish, so here's a mushroom barley soup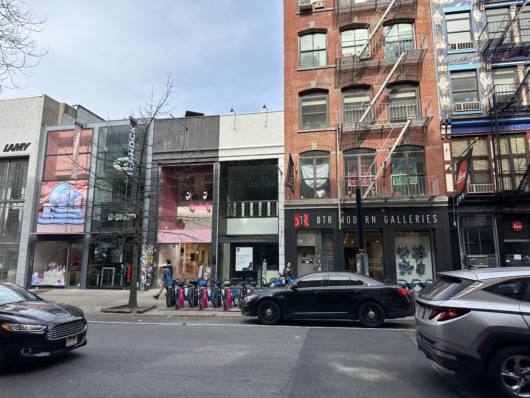 Strolling around near West Broadway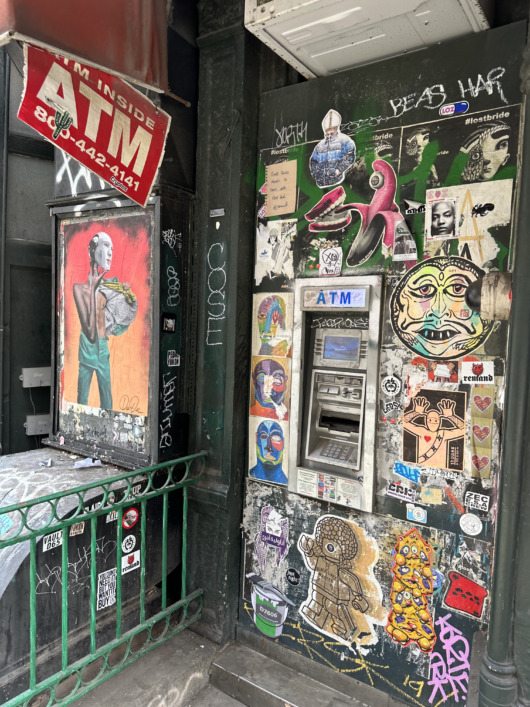 Also very New York – graffiti and stickers everywhere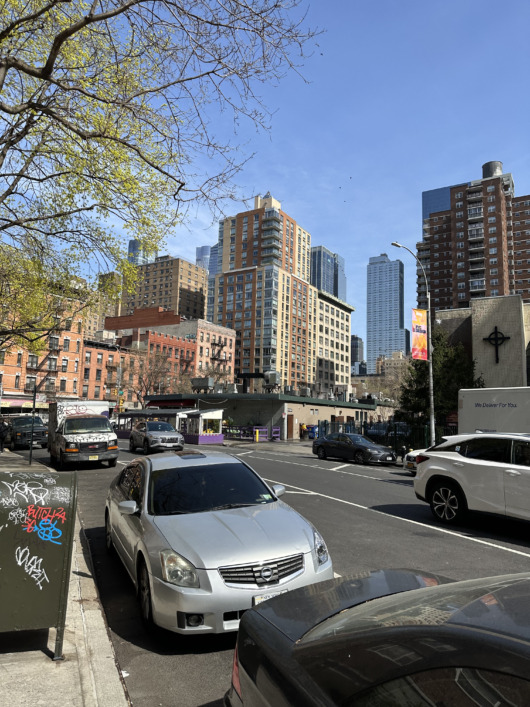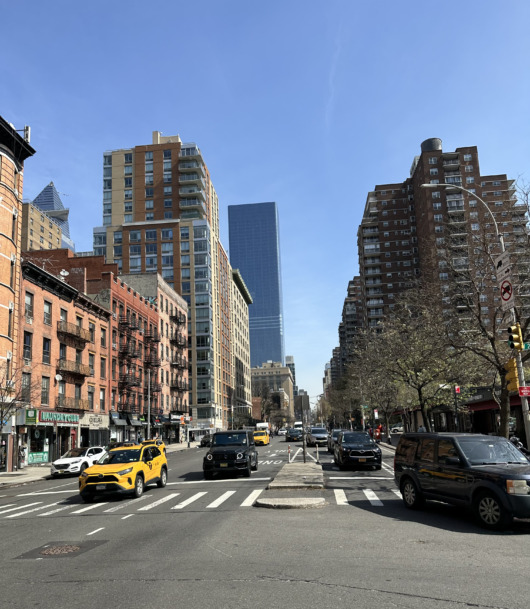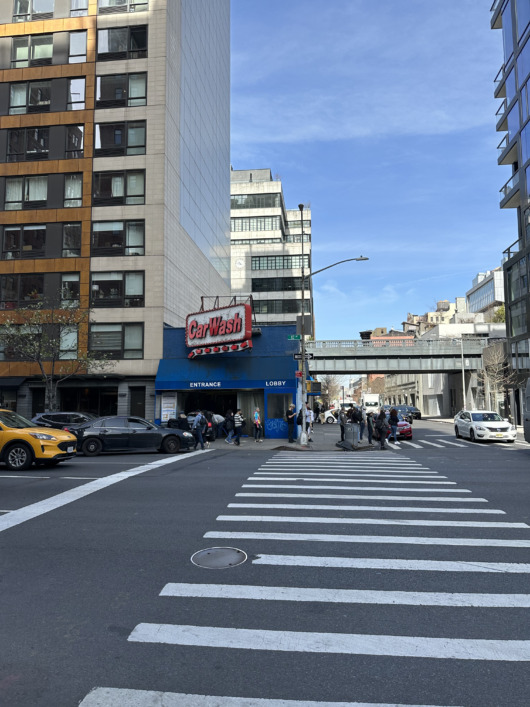 Car Wash
Selina Chelsea (website)
One of my NFT projects had reserved co-working space here so that you can come here to work in this boutique hotel.  I actually came here a day earlier than the dates that were supposed to be reserved, but the hotel staff were friendly enough to allow me to stay at the lobby since there were desks there and also electrical sockets.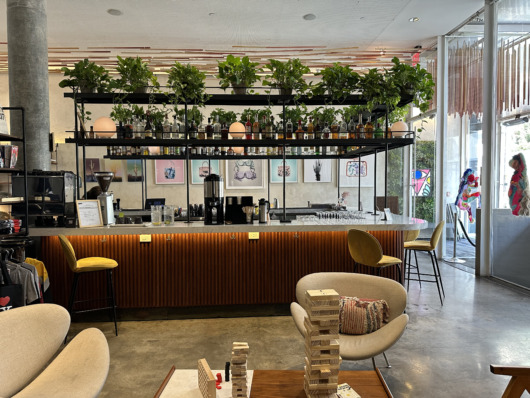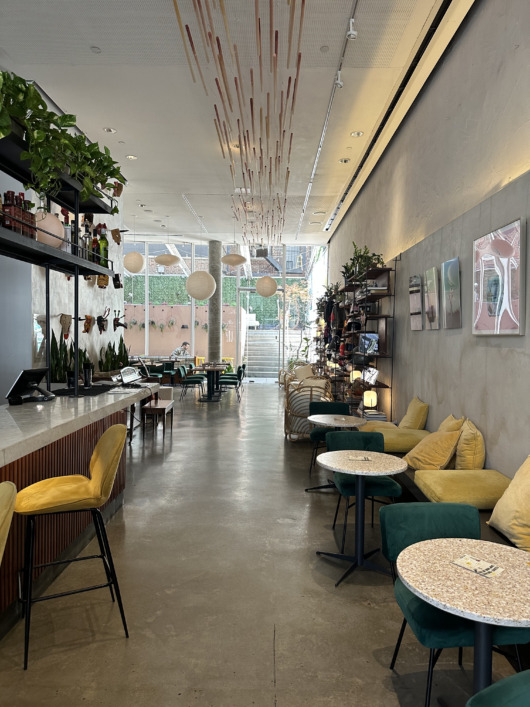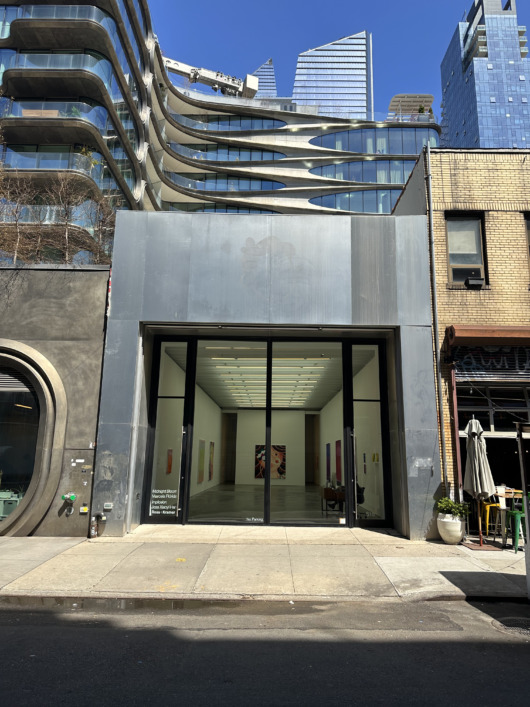 Kasmin Gallery (website)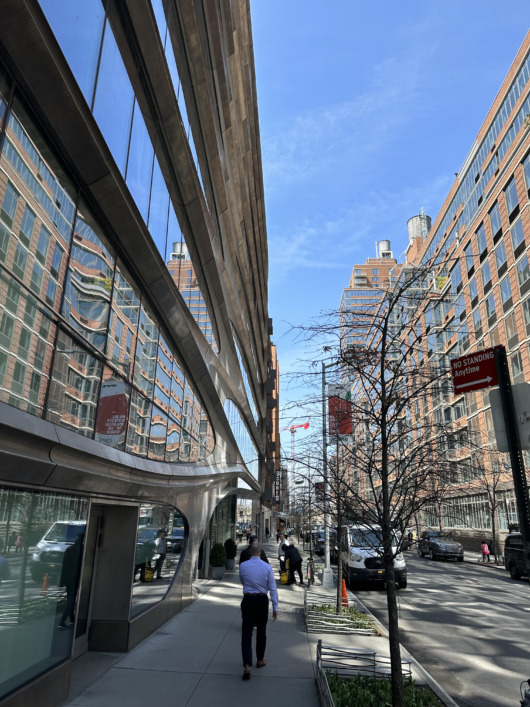 520 West 28th Street by Zaha Hadid (on the left)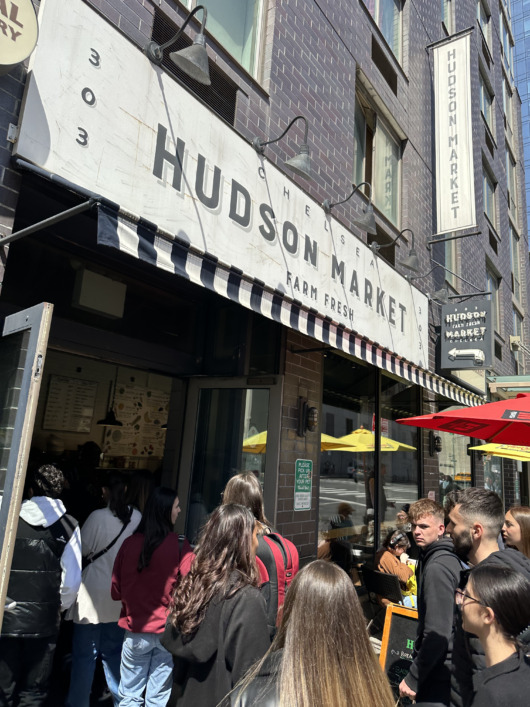 Hudson Market – not sure why there were sooo many people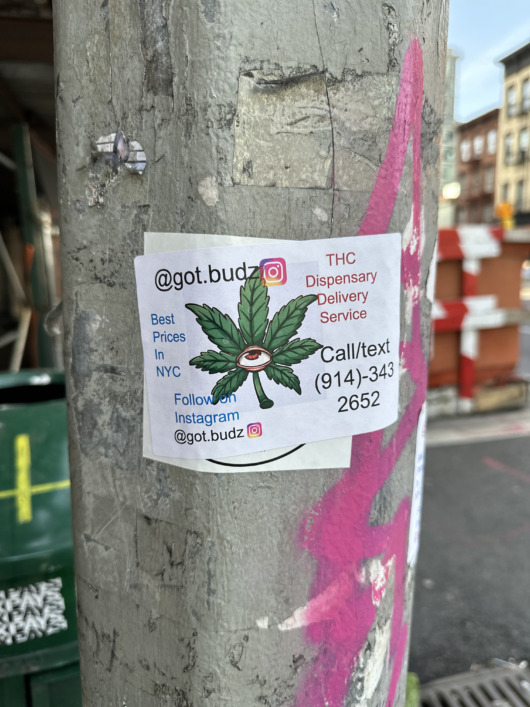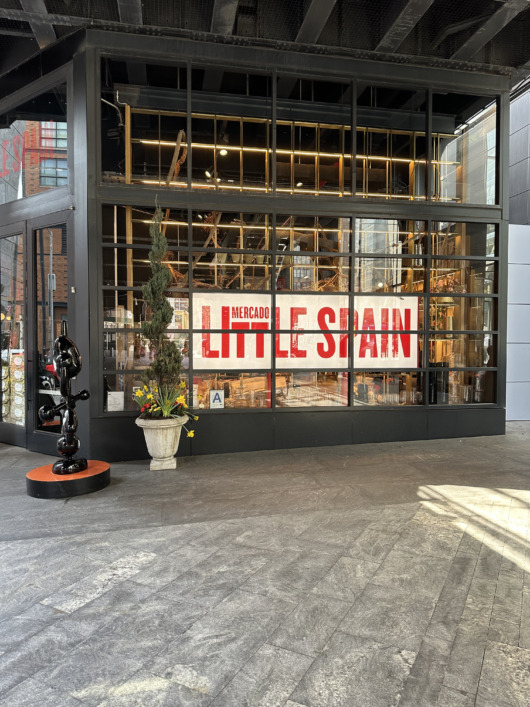 Mercado Little Spain, near the High Line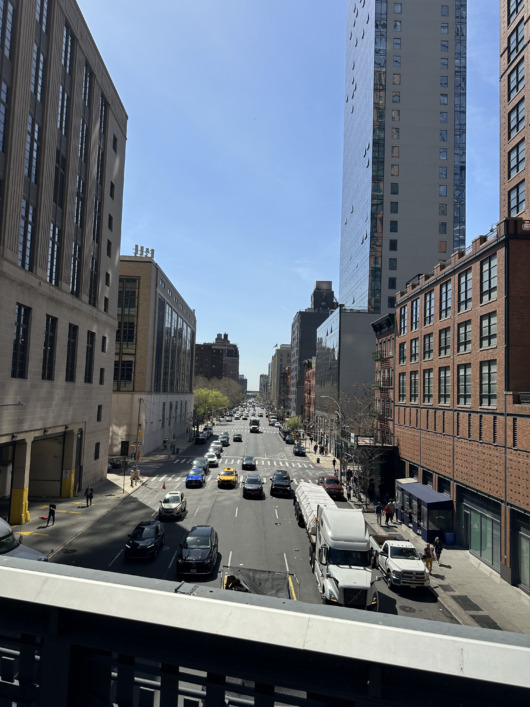 Views from the High Line (website).  Parts of the High Line were closed during that day, so I had to enter from Hudson Yards.  High Line is a hybrid public park to experience nature, art, and design that stretches from almost west of 14th street to Hudson yards, with entrances on different streets.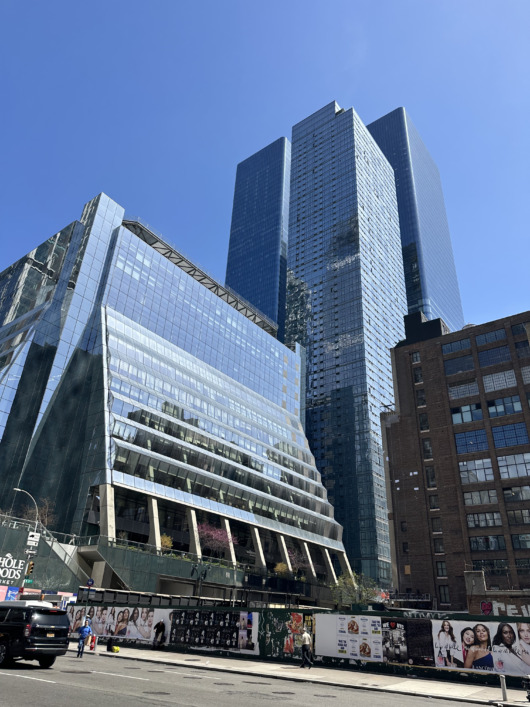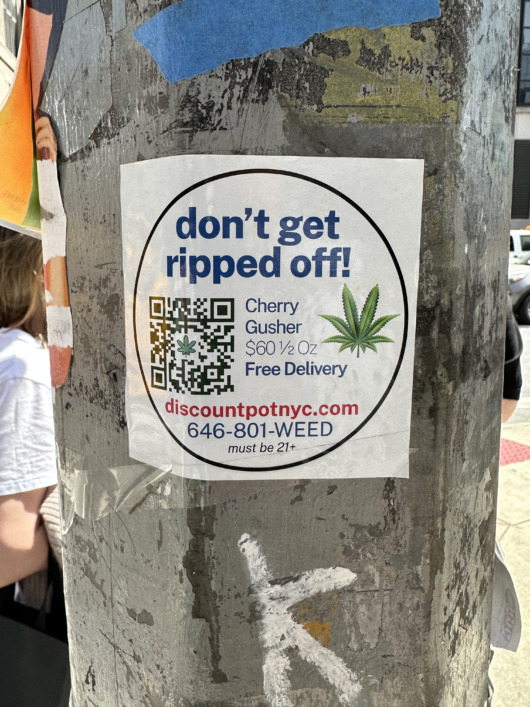 Hudson Yards (website)
Hudson Yards is a large-scale, mixed-use real estate development situated in the West Side of Midtown Manhattan in New York City. It spans across 28 acres and is one of the most extensive private real estate projects in the United States. The development is built over the West Side Yard, an active storage yard for the Long Island Rail Road.
Hudson Yards encompasses residential and commercial spaces, including offices, hotels, department stores, luxury apartments, condominiums, public plazas, parks, and cultural institutions. Key attractions in the area include the Vessel, a modern, climbable public art sculpture; the Shed, a unique cultural center that hosts various events and programs; and the 1-million-square-foot mall comprising upscale retail shops and dining options.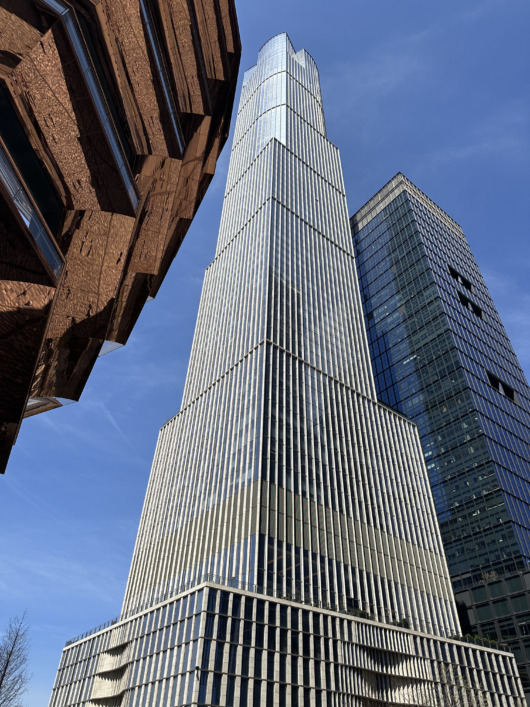 Equinox Hotel (website)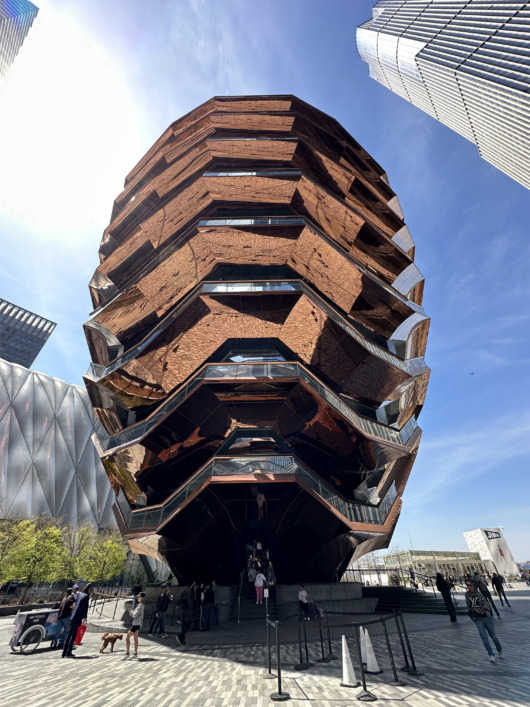 The iconic The Vessel.  In terms of size, it definitely felt shorter than I had imagined it to be.  I thought it would be many floors high, but not really.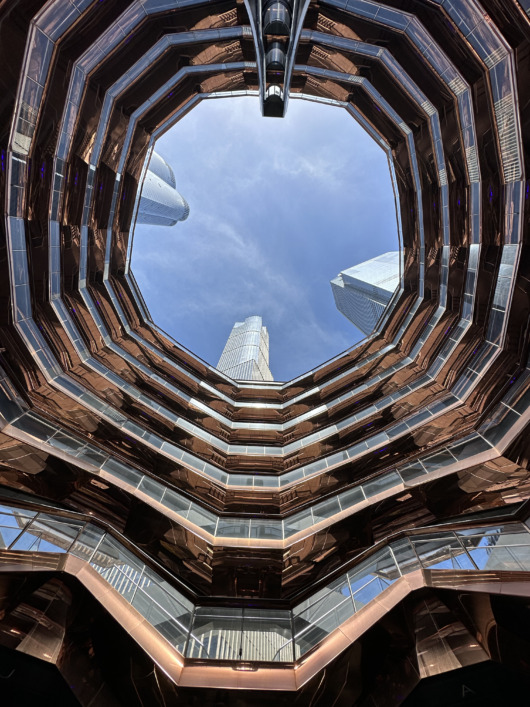 From the inside looking up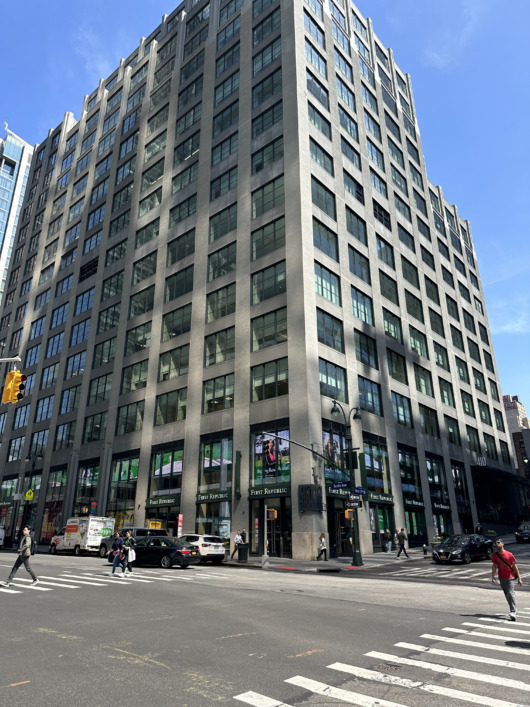 First Republic Bank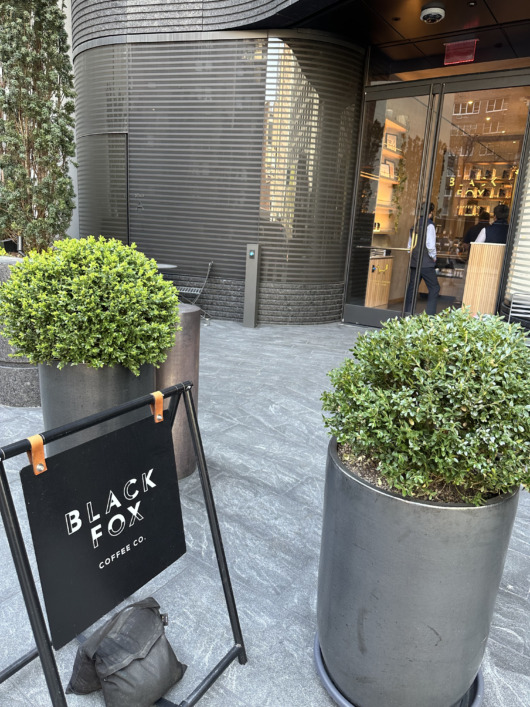 Black Fox Coffee (website)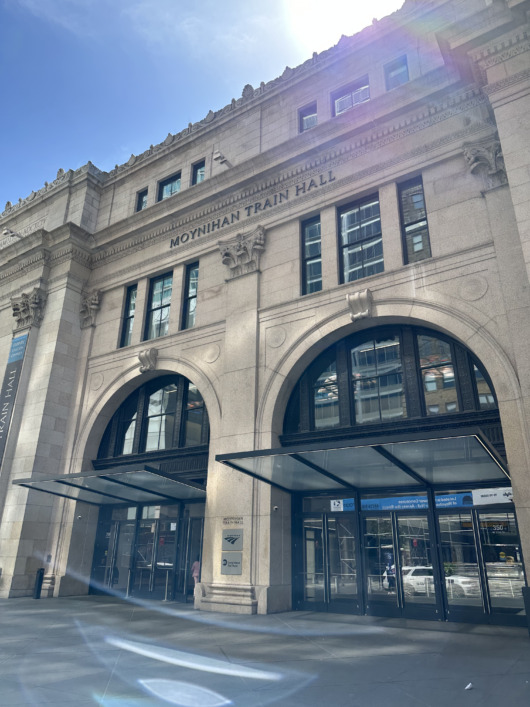 Moynihan Train Hall, an expansion of Penn Station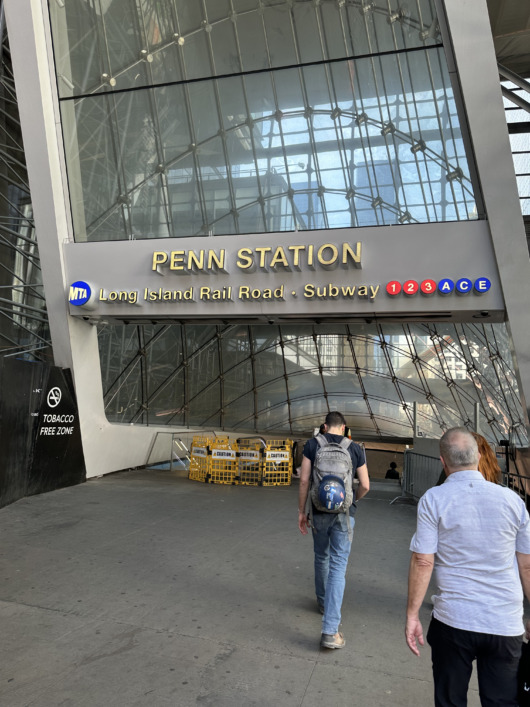 And Penn Station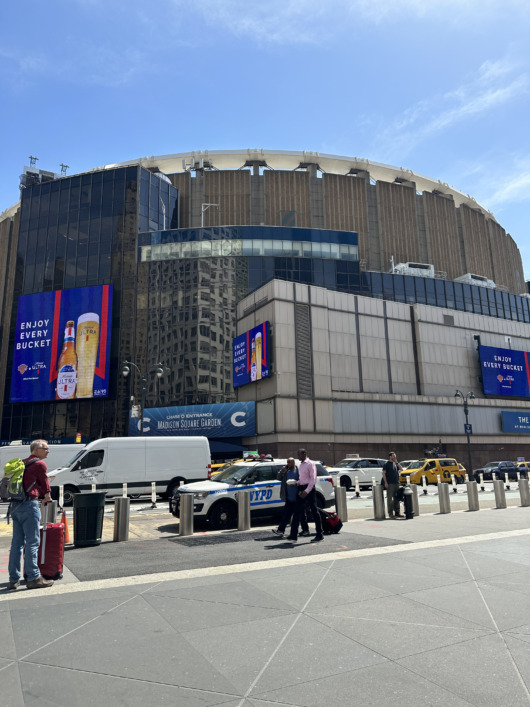 Madison Square Garden under renovation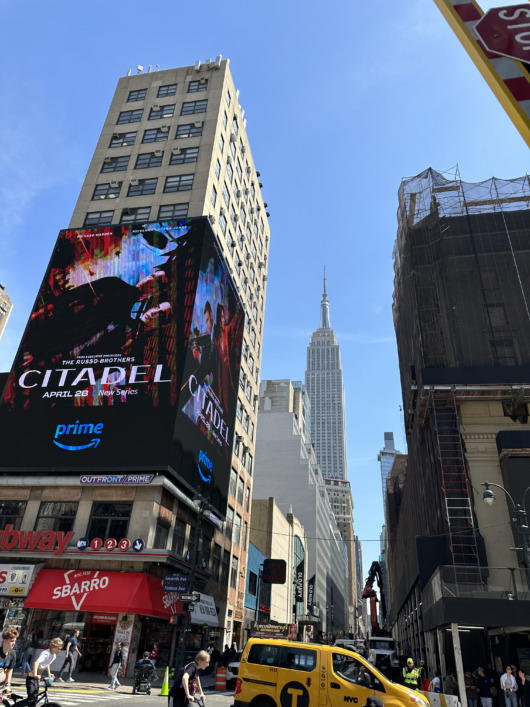 Empire State Building at the back
Johny's Luncheonette (website)
I was looking for somewhere close to eat near my hotel along the way back from Hudson Yards, and decided to chance upon this place.  And super fortunate I did.  Their sandwich and fries were superb.  I highly recommend, one of my favourite meals in my trip.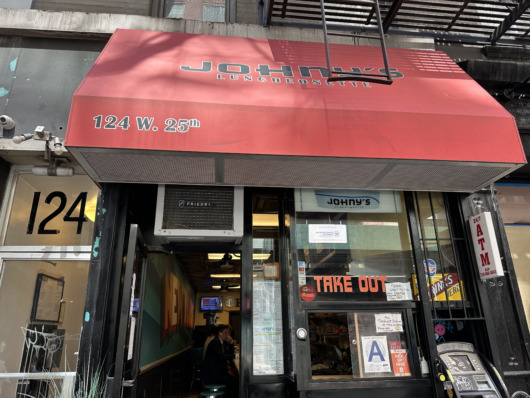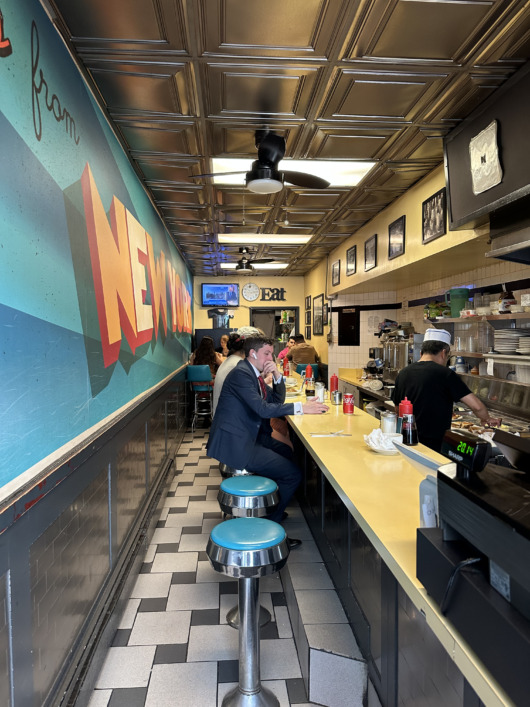 This place almost closed down during covid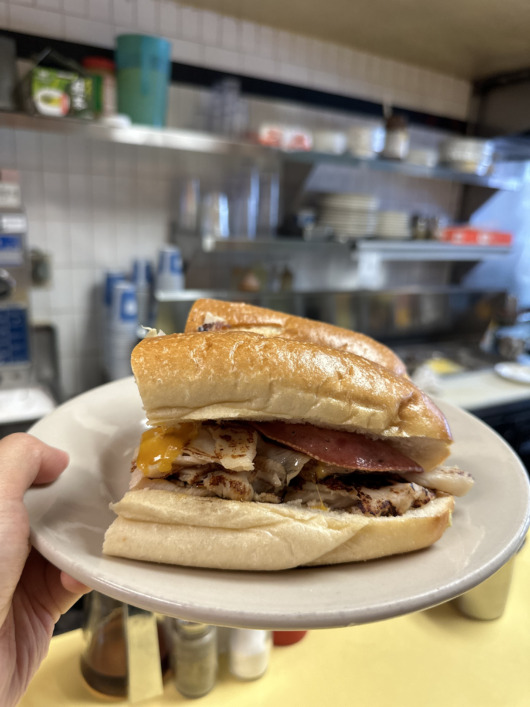 Sorry readers, I tried looking online for their menu and none of the signature sandwiches remind me which one I ordered "໒(⁄›˅̭‹∖) But I remembered this one was so so so good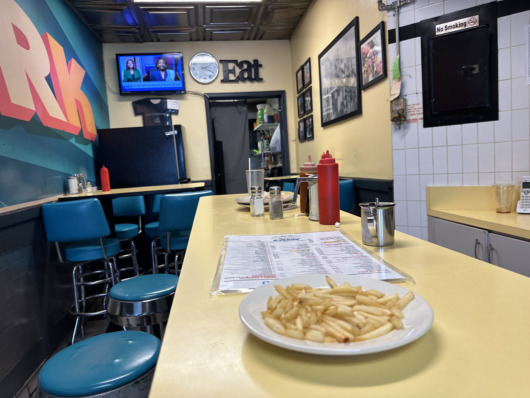 Fries were sooo good too.  Better than In N Out's.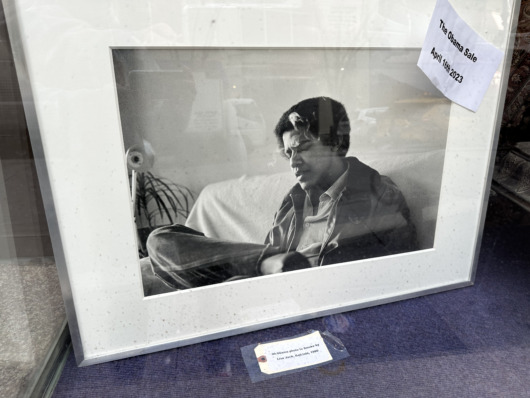 Near my hotel was David Killen Gallery (website), with old Obama photos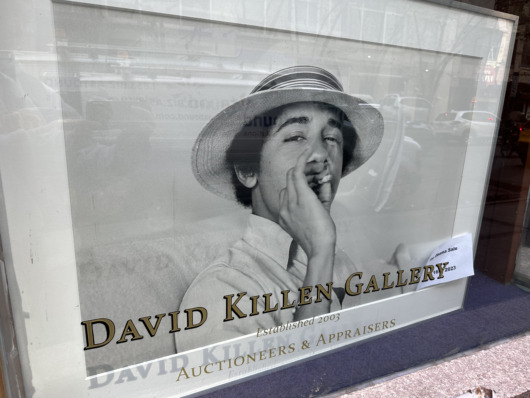 Central Park
Central Park, encompassing 843 acres, is an iconic urban oasis situated in the heart of New York City, offering a lush green retreat amid the bustling metropolis. Designed by Frederick Law Olmsted and Calvert Vaux, this sprawling park caters to various recreational activities, featuring winding walking paths, picturesque lakes, meadows, and gardens. It's also home to cultural attractions such as the Central Park Zoo, Bethesda Terrace, and Strawberry Fields. Central Park serves as a beloved gathering space for city dwellers and tourists alike, providing a serene environment for leisurely strolls, picnics, sports, and outdoor performances.
I went to Central Park because I saw my friend's story that featured cherry blossom trees there, and I didn't had much to do first day afternoon, so I was like, why not?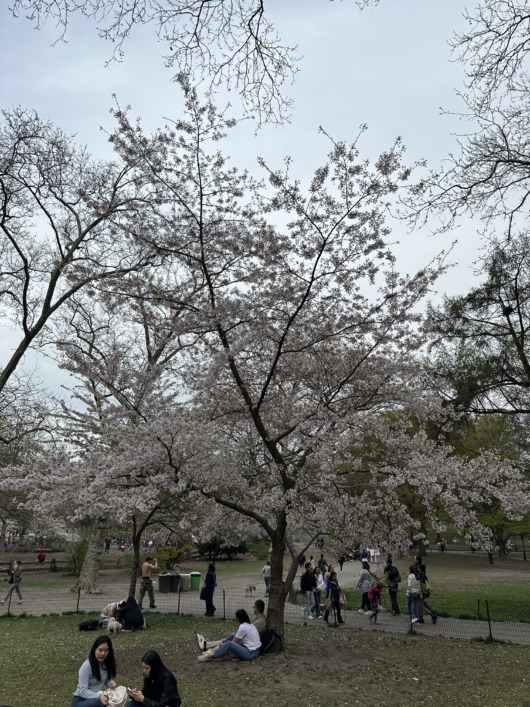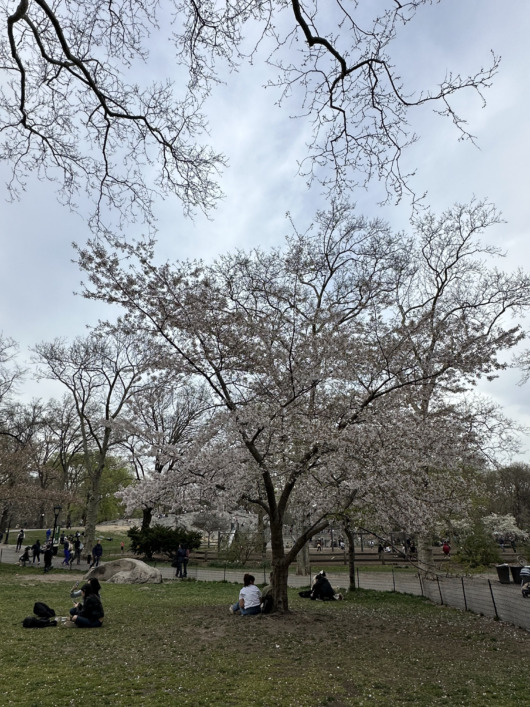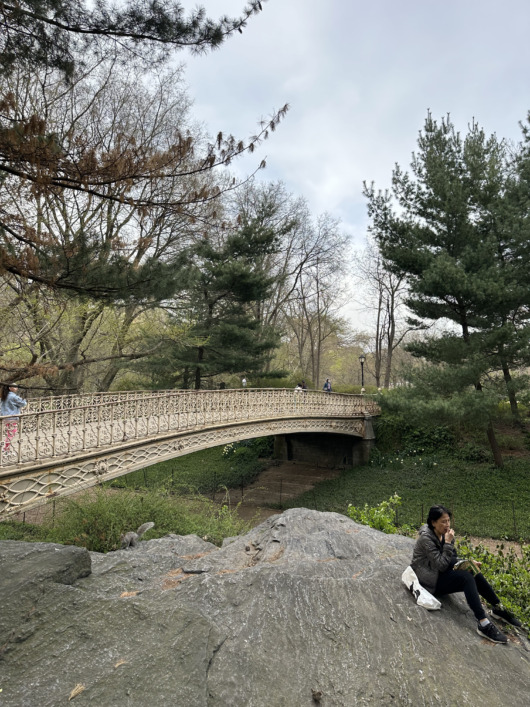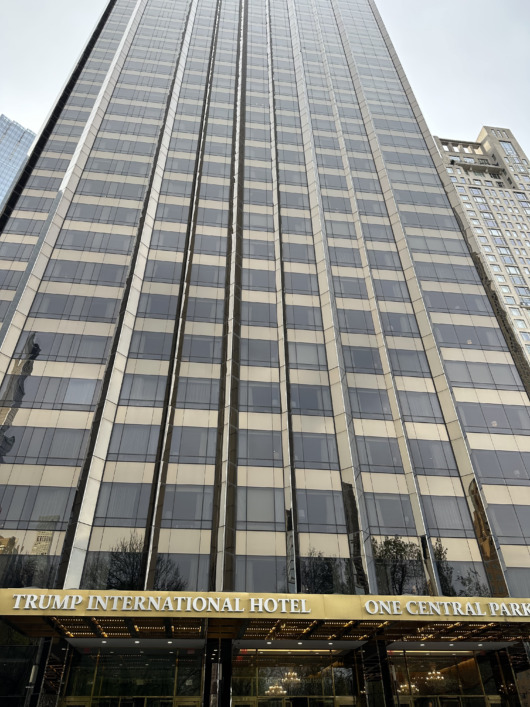 Nearby was the Trump International Hotel
Soho House New York (website)
Soho House New York is a stylish, private members-only 6 floors, 45,000 square feet club and hotel located in the vibrant neighborhood of Manhattan's Meatpacking District. Known for its exclusive clientele, the venue boasts a luxurious atmosphere with beautifully designed interiors catering to creative professionals. It offers exquisite dining, comfortable lounges, a Cowshed spa, a rooftop pool with stunning city views, a screening room, and various event spaces for members to socialize, network, and unwind, all while maintaining an air of sophistication and artistic flair.
Note that there are three "soho houses" in New York – Soho House New York (featured), Ludlow House, and DUMBO House.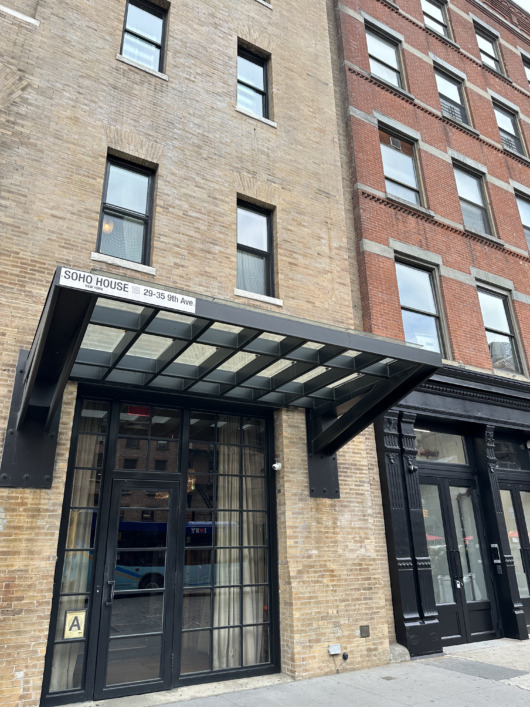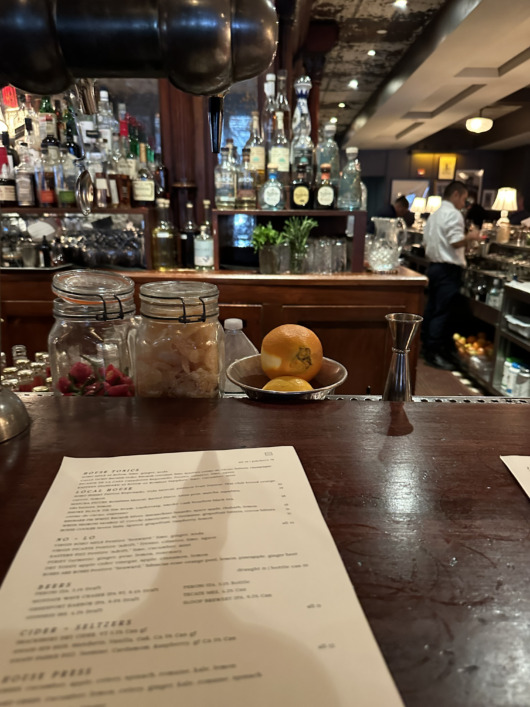 Was sitting at the bar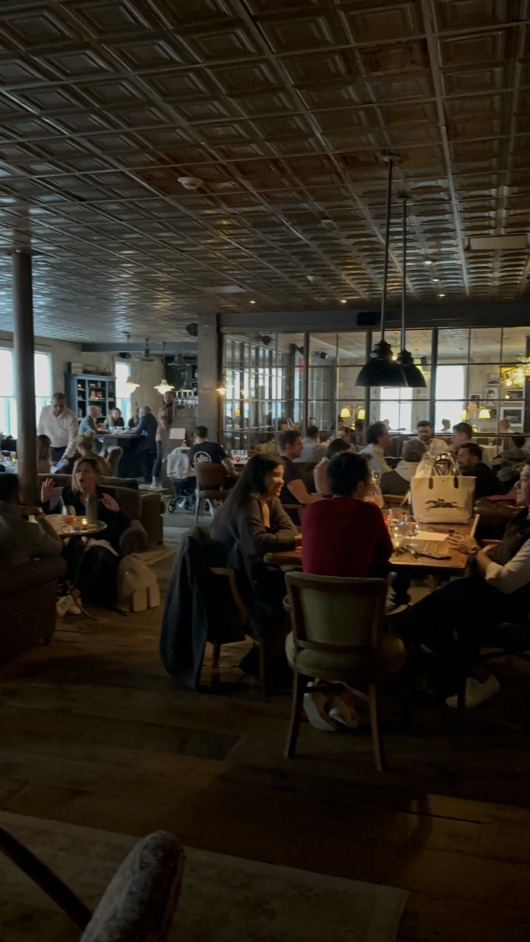 You'll either need to be a member of have a friend who is a member in order to bring you in here.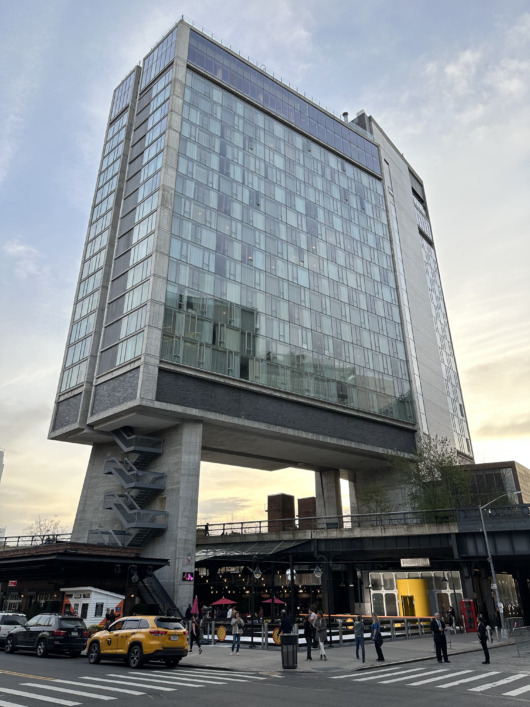 The Standard, High Line.  I featured it in my previous blog about New York, talking about the two nightlife places – le Bain at the Standard and Top of the Standard
Little Island
Little Island is a unique, floating public park situated along the Hudson River at Pier 55 in New York City. Designed by Heatherwick Studio and landscape architect Signe Nielsen, this whimsical, 2.4-acre green space features undulating hills, lush gardens, and winding pathways atop whimsically-shaped, tulip-like concrete columns. Little Island offers a distinctive escape from the bustling city with enchanting views, an outdoor amphitheater, and a variety of cultural events, performances, and educational activities. The park harmoniously combines nature and art, providing visitors with an immersive and inspiring experience.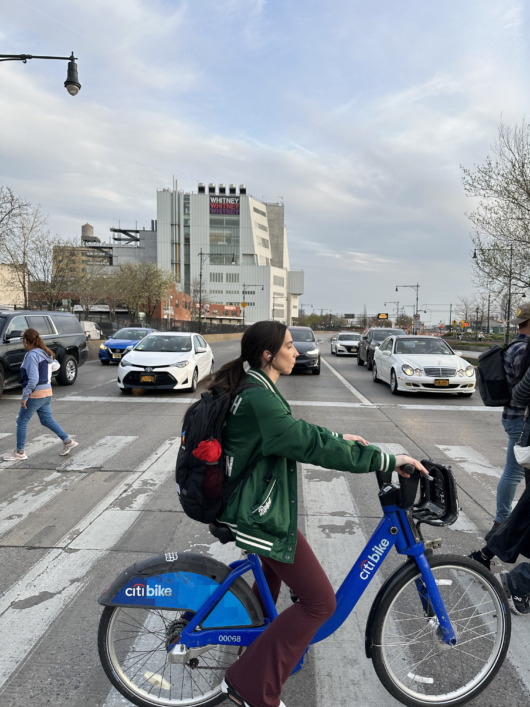 On the way there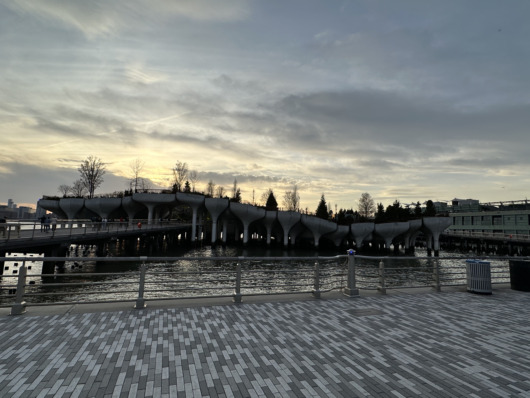 Looks like the skeleton of a Stegosaurus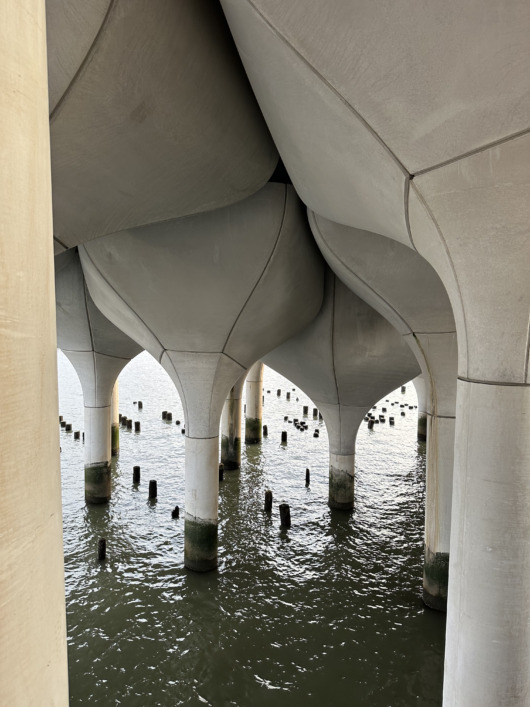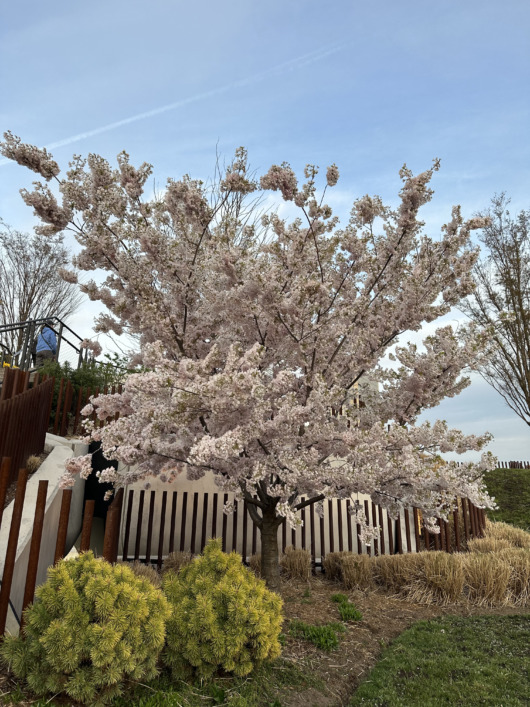 Cherry Blossom on Little Island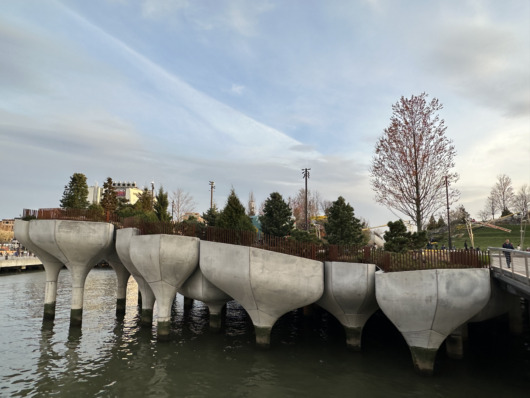 The outdoor amphitheater, caught it run on time during the sunset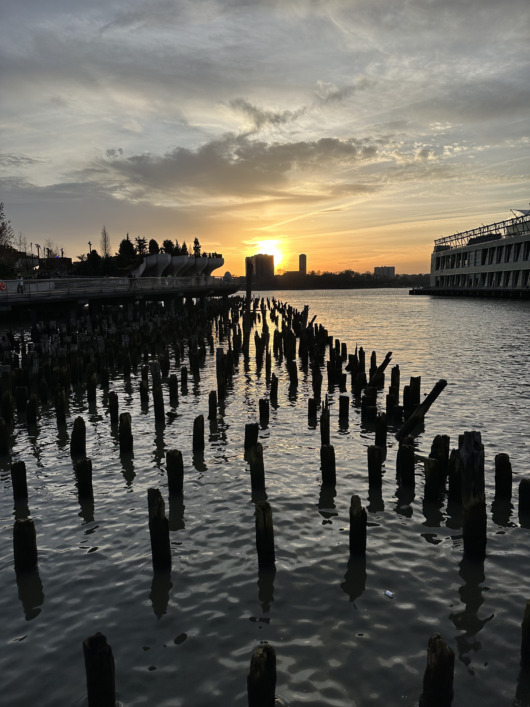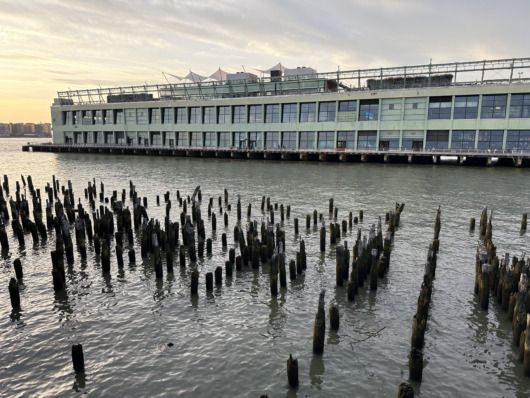 Across is Pier 57, which is what I'll talk about right below
Pier 57 (website)
Pier 57, also known as the "SuperPier," is a historic hudson river pier located in the Chelsea neighborhood of Manhattan along the Hudson River Park in New York City. Originally completed in 1952, Pier 57 served as a maritime terminal and later as a bus depot for the New York City Transit Authority. The pier features a unique floating design with a concrete-encased steel structure resting on three concrete caissons, which give the impression of a ship floating on the river.
In recent years, Pier 57 has been undergoing a major redevelopment by RXR Realty and Youngwoo & Associates. The revamped mixed-use space is slated to include a food marketplace, an array of retail stores, office spaces, and numerous cultural and entertainment venues. The restored waterfront area would also serve as a public green space featuring lawns, walkways, and seating areas, transforming Pier 57 into a vibrant destination for local residents and visitors alike.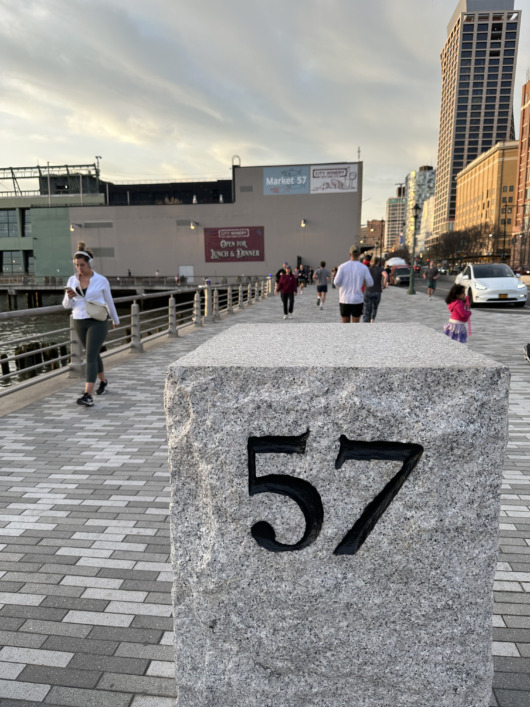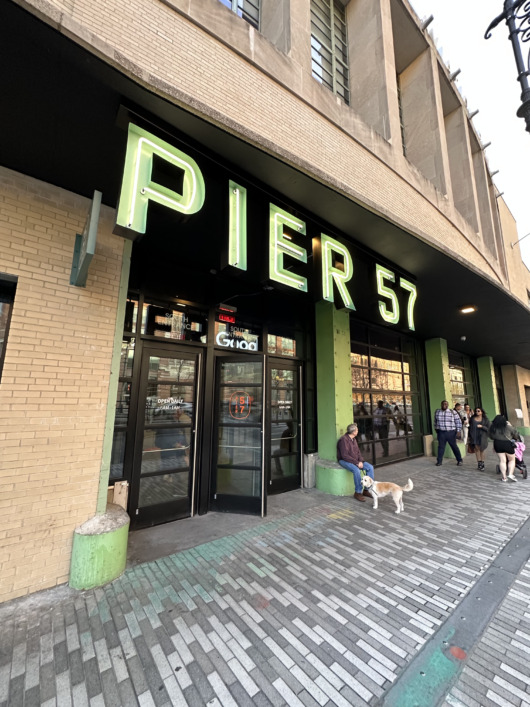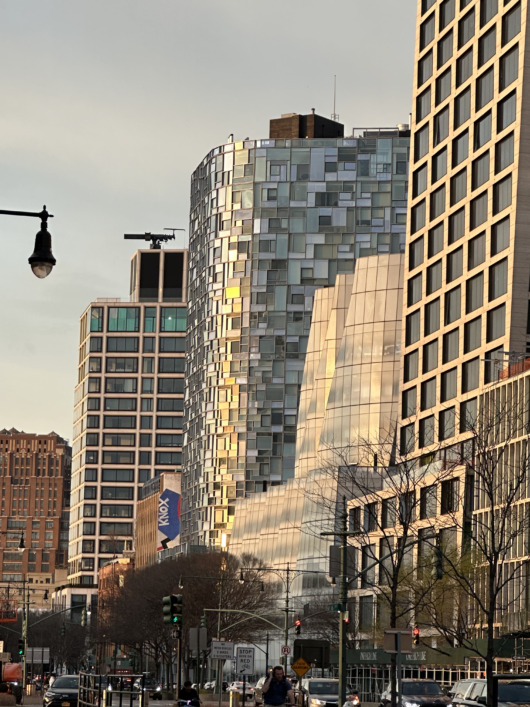 I don't know.  It looked cool so I took a pic.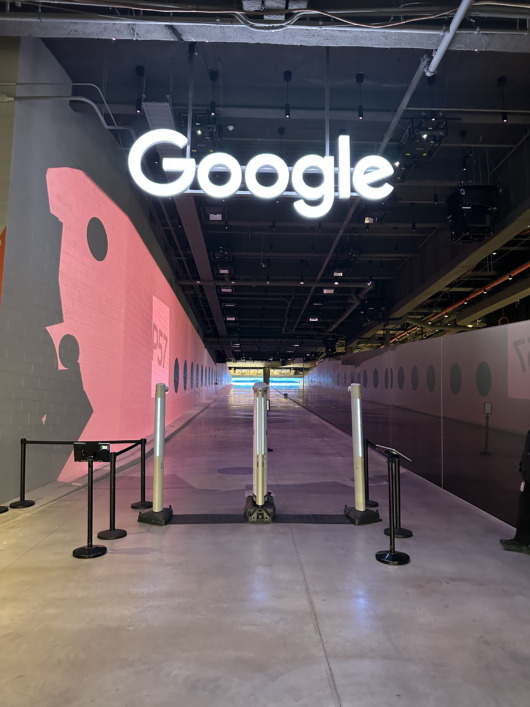 Some secret headquarters of Google in Pier 57.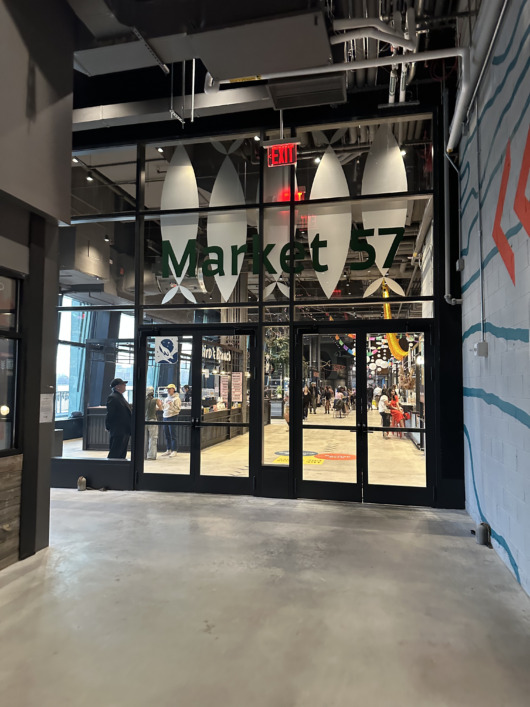 Market 57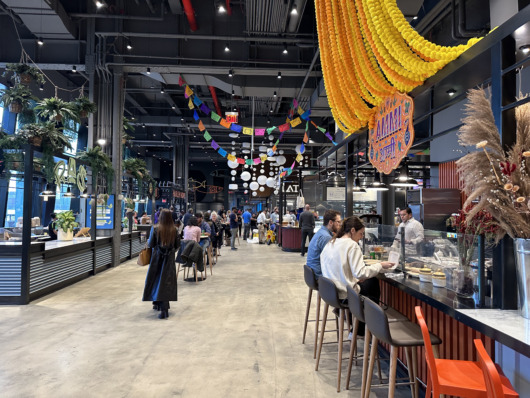 Gotta lot of different food stalls here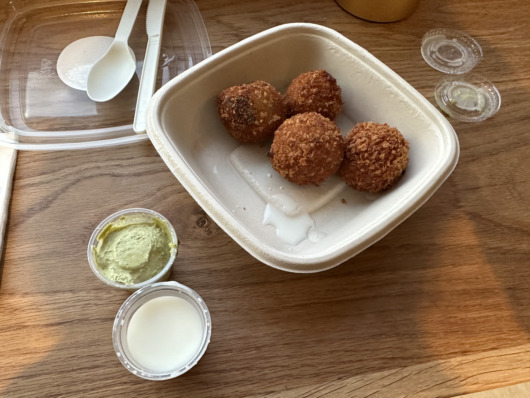 Something Middle Eastern.  Gotta be honest, very mediocre.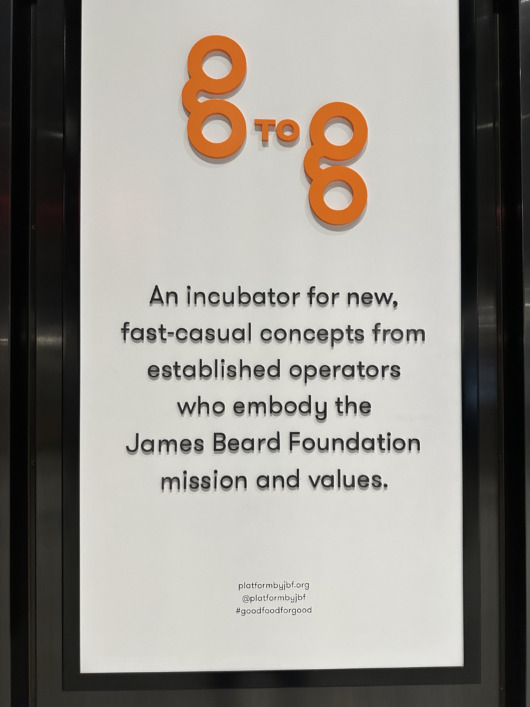 Good to go, food to no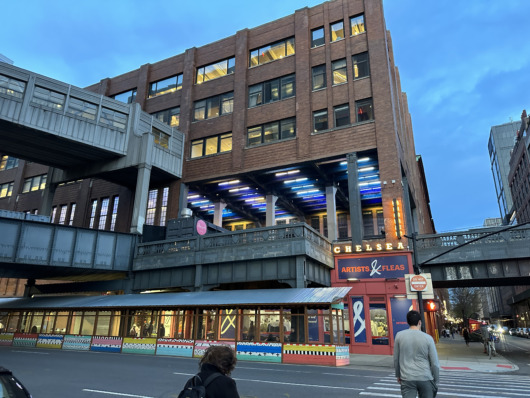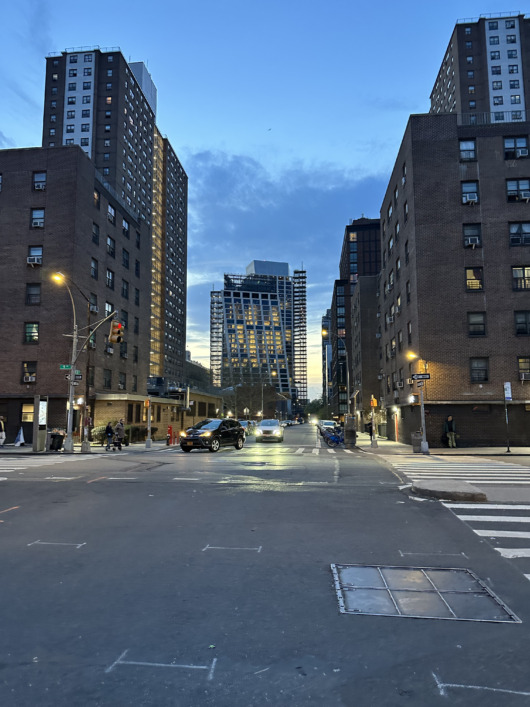 Walking back to my hotel, about a 20-30 min walk from Pier 57.  Nice breeze, don't mind.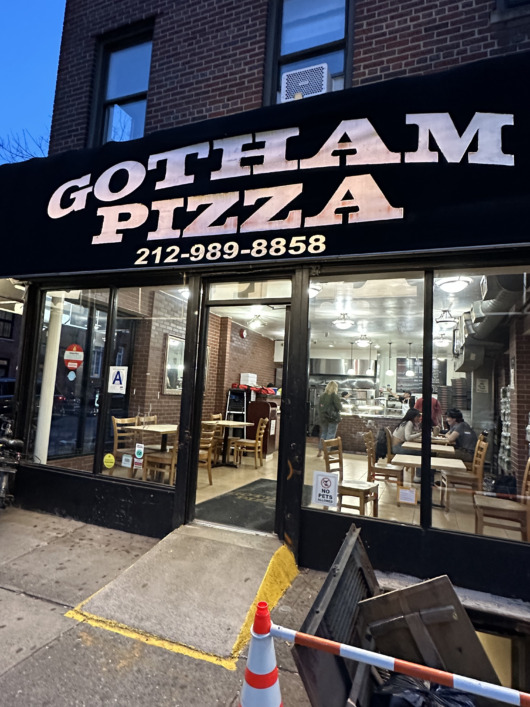 Gotham Pizza (website); maybe you'll even see Batman and the Penguin here time to time
So this pretty much wraps up day one!  I realize how long this blog post has been, so I'm going to be splitting the other days into a continuation of this blog post.  And yes I know the day was jam packed, but that's cause I was out and about since 8am all the way till 10pm.  Take what you find interesting and go explore New York!