"One Coachella is all it takes, falling in love with you, possibilities, you look like all you need…"
Coachella has always been a part of my bucket list of things to do in my life.  Told myself, better to go now than when I start having to take care of children or having to take care of my family or when I start to have more life responsibilities in general.  Since I wasn't really working at the moment, and considering my age, it was sort of a "now or never" kind of moment.  Plus, I wanted to go NFT NYC the week before, so the entire sequence of events flowed perfectly.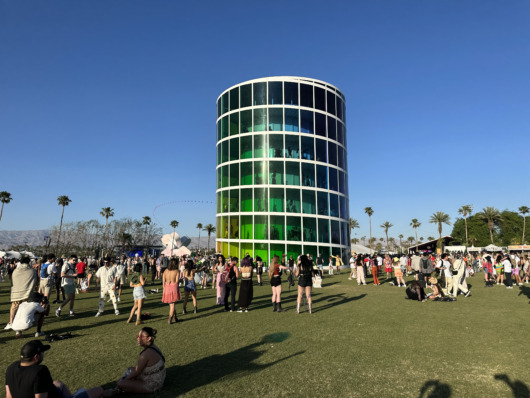 I for one enjoyed the lineup this year.  For me, it felt like Coachella emphasised on Latino artists, international acts, hip hop, dance/electronic/techno, and up and coming artists from online platforms such as Youtube creators.  Acts we got to see included – Blackpink, Calvin Harris, Testpilot (Deadmau5), Metro Boomin with The Weeknd, Jackson Wang, Eric Prydz, Kaytranada, Skillrex, and more.  Personally would have liked if Frank Ocean was there instead of Blink 182, but unfortunate for the replacement.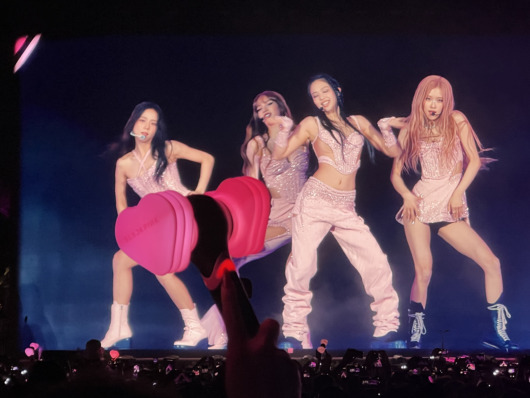 Anyway enough bragging, and I wanted to show some photos from Coachella as well as share some tips on how to survive the three day weekend.  Scroll past Accommodation and Food to see tips.
Accommodation
Hotel Zoso (website)
Booking hotels during Coachella weekend was expensive.  We booked 4 nights here at a rate of about USD 450 per night, and I think this was my first mistake.  As amateurs to Coachella, I felt it compulsory to arrive on Thursday to avoid any massive traffic on Friday on the way to Palm Springs.  But in retrospect, I probably should have a) tried to see if there were alternative Airbnb alternatives and b) just stayed at Los Angeles on Thursday night since prices at Palm Springs was expensive on Thursday.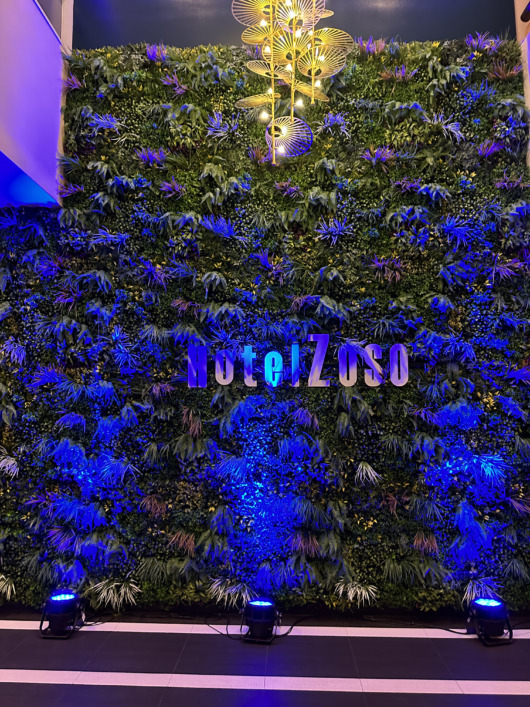 That said, Hotel Zoso was great.  I felt like I was back in Vegas with its décor and atmosphere of the rooms.  There was even a nightclub in the hotel.  For paying the expensive price for the rooms, at least we got free valet for the duration of our stay there.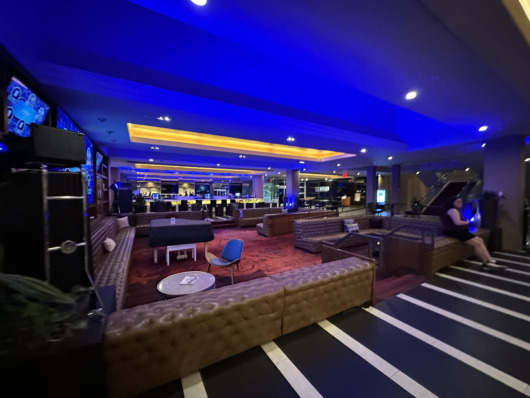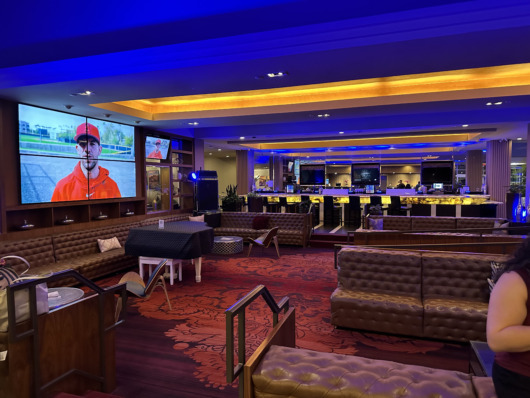 During Coachella weekend, they'll be playing back recorded live performances on their TV screens too.
And, it was very convenient to Downtown Palm Springs – literally anywhere you went in Downtown was about 10 minutes walking distance.  During the evening, since they were running a skeleton crew (lack of staff), sometimes you would have to go down yourself for things like water during late night.  Staff was very friendly, but one thing I didn't like was the expensive resort fees (I think about USD 36 per night) that you discover only after you check out.  Oh also they had a swimming pool and starting at around 10am they would already be blasting music until the afternoon, so yeah just like Vegas.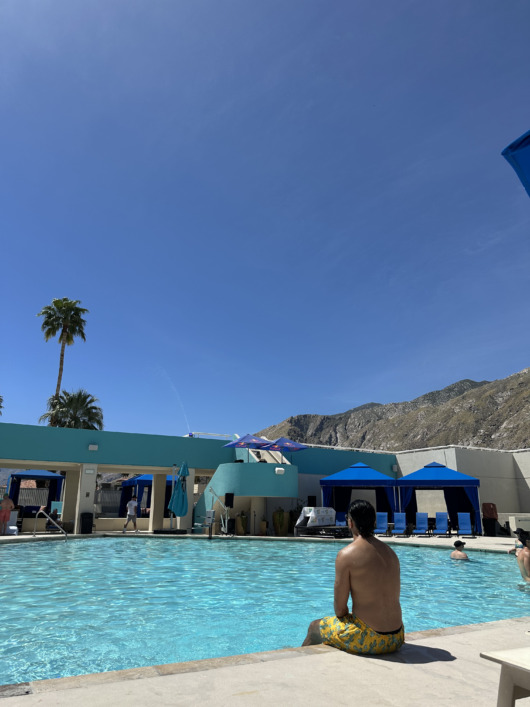 Chilling and tanning at the pool
The room size was generous, and the beds were comfortable.  The bathroom was also clean and spacious, so no complaints there.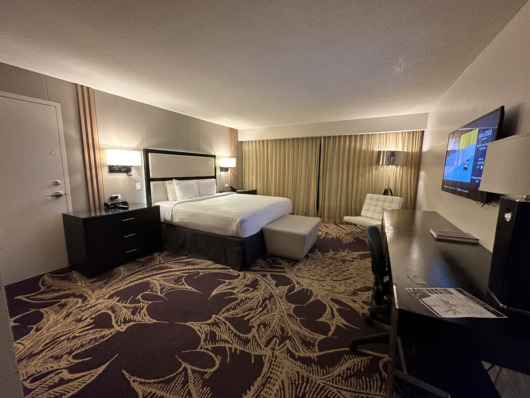 Would I recommend people to stay here?  Yes I would.  The prices were due to Coachella, so not something we could really avoid.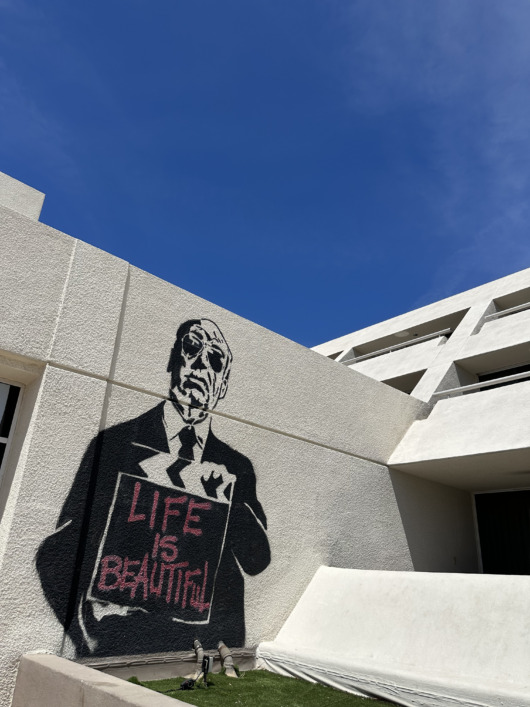 Food and Restaurants
Lulu California Bistro (website)
Let me start off by saying this restaurant was overrated.  I think it's one of the most popular restaurants around Downtown Palm Springs, but the food was mediocre, the décor was tacky, and the prices were pricey for what it's worth.  I still can't understand how it got so many Google reviews.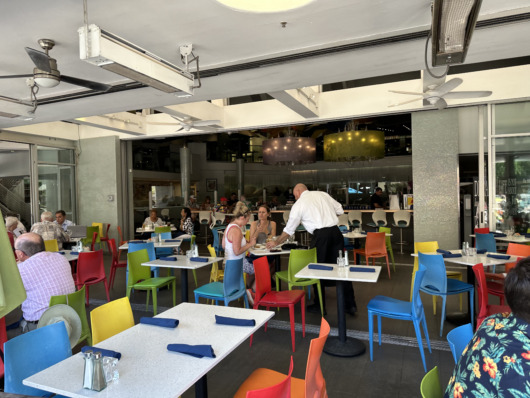 Not a big fan of these tacky rainbow colours
Here you'll get typical American bistro food, like sandwiches, burgers, salads, fish and chips, wings, pasta and pizza.  The service was alright but I felt the staff were a little bit not genuine with their friendliness and smiles.  All in all, I would not recommend to come here.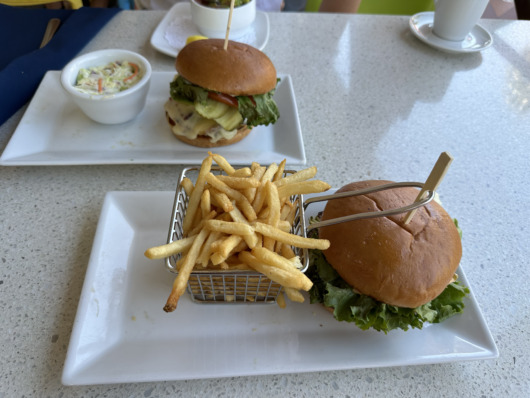 I believe one of these was a chicken filet "sandwich"
Sushi Lovers (website)
We were feeling Americanized, fusion sushi rolls (think Dragon Roll and California Roll) and we saw this restaurant about a 7 min walk away from our hotel, so we decided to give it a try.  It was okay.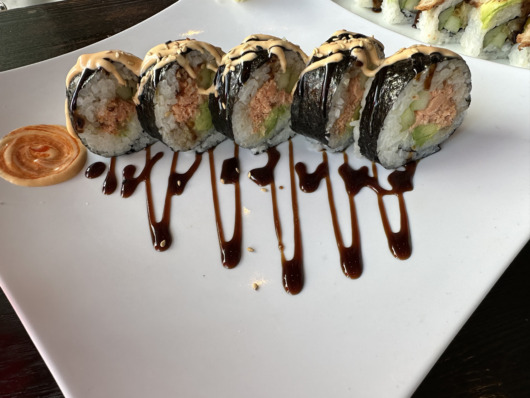 Salmon avocado roll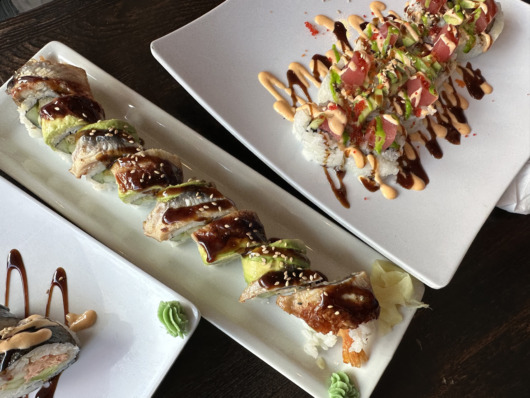 Avocado tempura shrimp roll and Spicy tuna roll
Panda Express (website)
Yes… we did eat Panda Express for one of our lunches at Palm Springs.  Not gonna lie, I'm having a deeper and deeper appreciation for fast food chains, particularly in the United States.  Not only is it difficult to maintain taste consistency for one restaurant, to do it across different restaurant branches over the years is definitely difficult.  Haven't ate Panda Express for over maybe almost 7 years, and before that more than 10 years, I am still impressed by how the tastes are exactly the same as the ones I had at Panda Express in Los Angeles.  Panda Express is dope, and you can't say otherwise.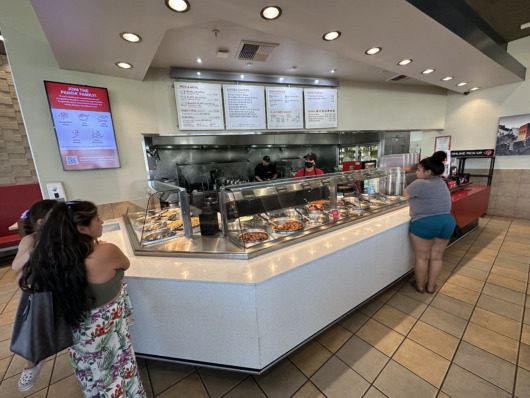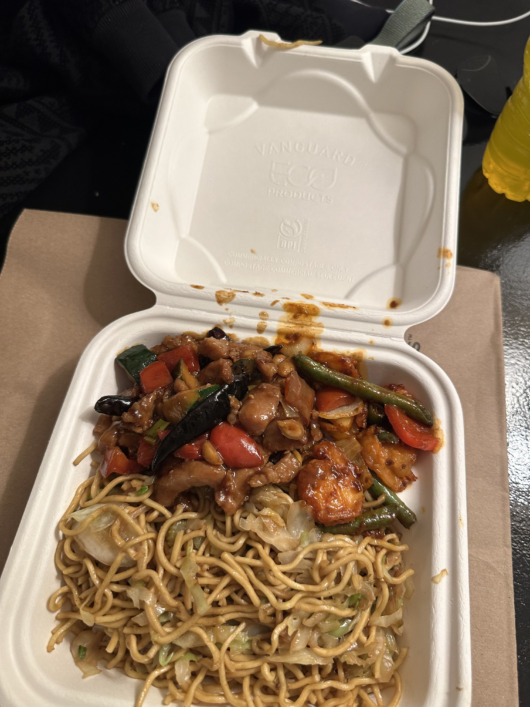 I got Kung fu chicken, spicy shrimps, and something else forgot what.  And noodles.  Yum!
Townie Bagels (website)
Now this is a place I would recommend!  Opens for breakfast at 6:30am all the way till 12pm, this place had a queue when I arrived and for good reason.  The bagels and the stuff in the bagels were delicious, both the savoury and sweet ones, and it is definitely worth visiting to grab your breakfast for one day when at Coachella.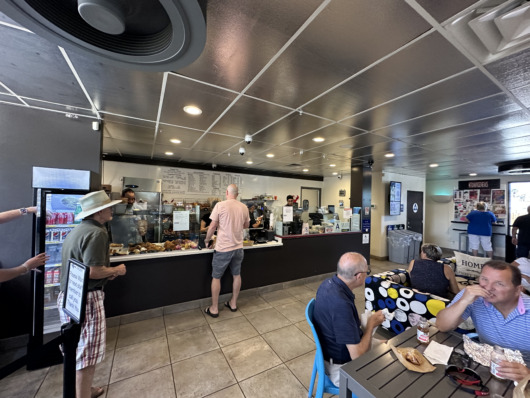 For some reason, I felt like a lot of gay people came here.  Nothing against homosexuals, but it was just the overall vibe I got from this place, first time I got this vibe at a restaurant.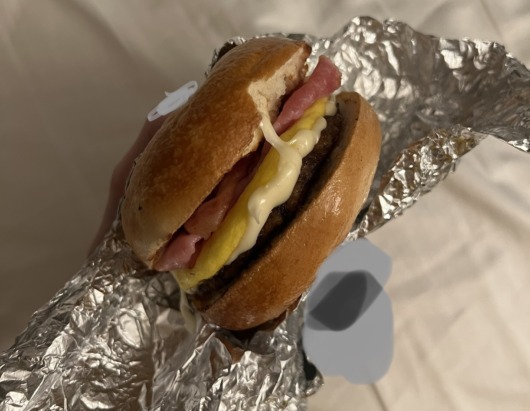 Bagels were sooo yummy!  This was the Bill Feingold, with bagel, egg, American bacon, sausage, and ham.  We also tried the strawberry cream cheese spread bagel which was also fantastic.  The coffee there was also amazing.
Food at Coachella (website)
This might surprise some of you, but the food at Coachella was actually terrific.  For the Coachella weekend, the best food I had was both the Townie Bagels and literally all the food at Coachella.  You can tell that they seriously had quality control when it comes to the quality of food for every single shop.  This even includes their lemonade stand.  Coachella, in my opinion, has had the best food at a music festival, even better than Fuji Rock Festival in Tokyo.  If you don't wanna eat at Downtown Palm Springs, you won't go wrong with the food at Coachella.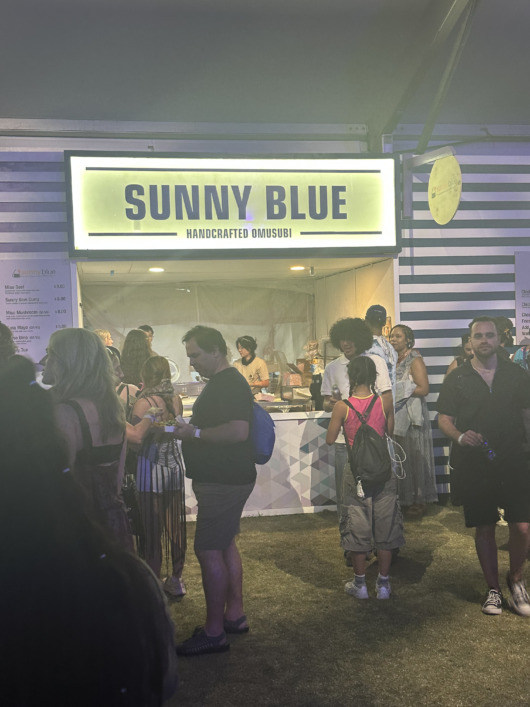 Sunny blue – handcrafted Omusubi.  Probably one of the more popular stalls, but one of my least favourite foods (still decent though)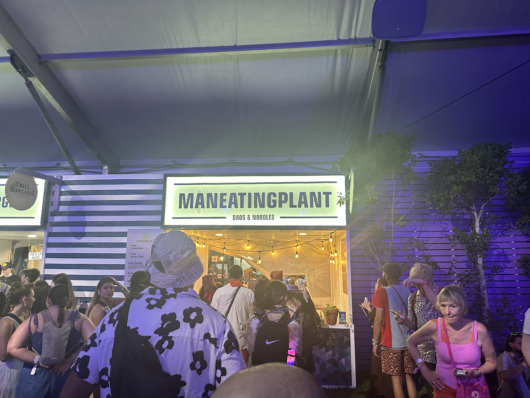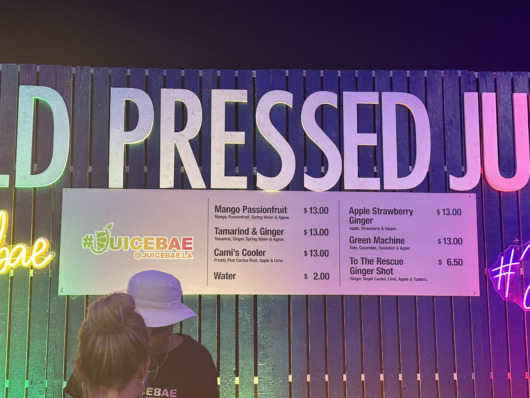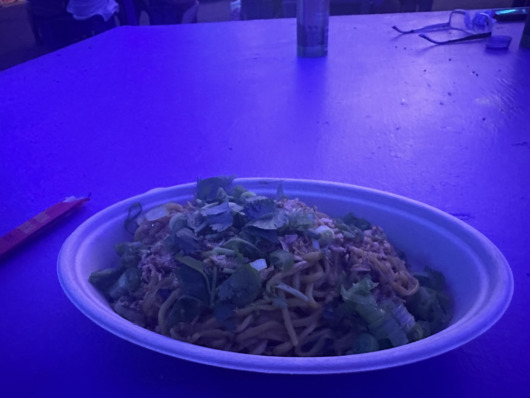 From the MANEATINGPLANT stall.  Garlic noodles.  I actually loved it!
There were many lemonade stalls around the fields of Coachella to quench your thirst.  The lemonades here were sooo good.  Sweet and fresh, you can't go wrong.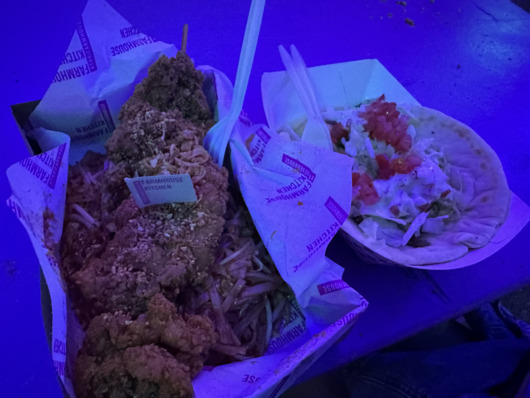 Pad thai was so so good.  It was fried chicken with pad thai.  Then we also got lamb gyros with pita as well.
Tips on Surviving Coachella and on Having an Incredible Experience
So!  You've skimmed through all the above sections and now looking for tips for having the best time in Coachella?  Look no further!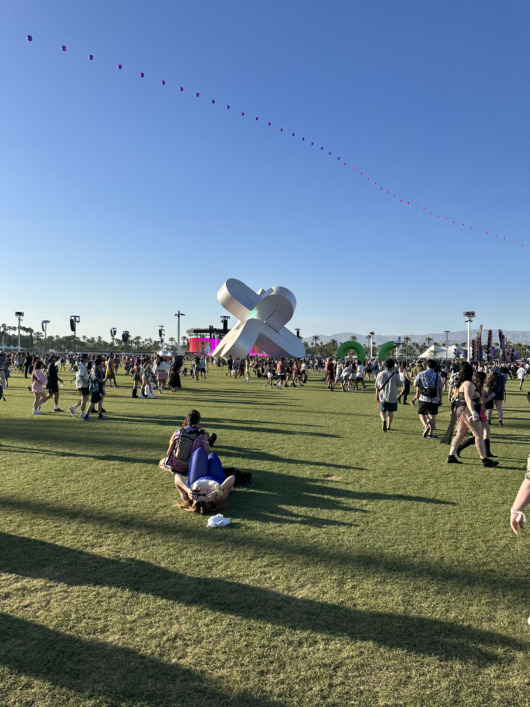 However much time you think you'll need to drive there, add an extra hour.  Even though Hotel Zoso was only 23 mins away from Coachella Music Festival, we still planned about 2 to 2.5 hours to get there, and it still wasn't enough.  From Downtown Palm Springs, I would suggest 3 hours prior to whatever time you plan to get there, especially if you plan to go there anytime in the late afternoon and after.  2 hours if you plan to arrive really early in the afternoon.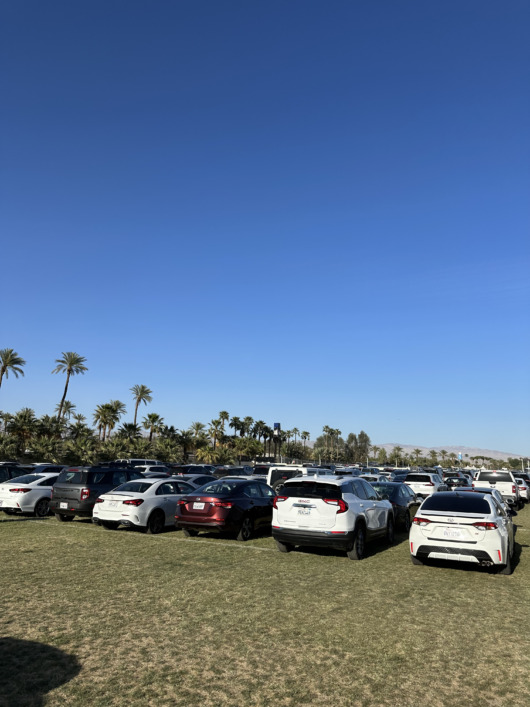 Try to get there earlier in the afternoon, and never in the evening.  On our second day, we arrived a bit too late, and many of the parking lots were full, and so we were forced to go to satellite parking lots away from Coachella, and to take a free bus to get to the festival.  Driving around, finding that the parking lot was full, finding the Indian Wells Tennis Court location without any clear directions, all took about 3 hours and more, then we had to take the bus.  That's not even the worst part.  After the night finished, we waited about an hour to an hour and a half in line for the bus to arrive for a 20 min ride to the carpark then you still have to drive.  You'd be exhausted.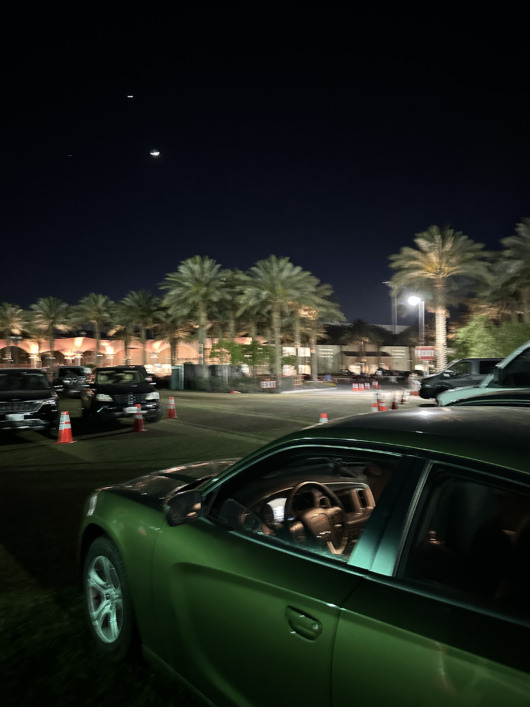 Another reason to arrive early at Coachella is because there are so many other things that will require your time, and even though your schedule may be packed to see your favourite artists, you will want extra time to eat, to see the art installations, to buy merchandises, to discover a speakeasy, to visit brand activations, to ride the ferris wheel, and to take photos.  All of them will have queues.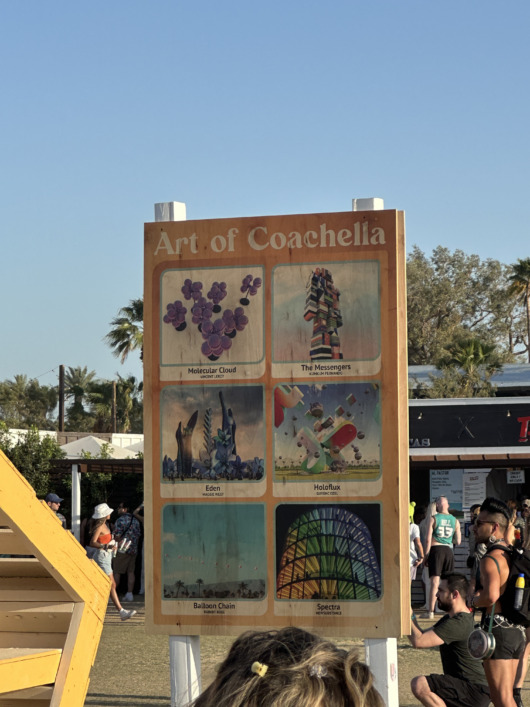 If you can, it is better to leave a little earlier than waiting till the last headliners completely finish their set.  Trust me, it will make all the difference when it comes to saving loads of time rather than competing with people exiting and cars exiting afterwards.
Take lots of photos around your car so you know where exactly your car is parked.  Take photos of surroundings and clues you think will help.  Use your panic alarm if you think you're close to the area to hear which direction your car is in.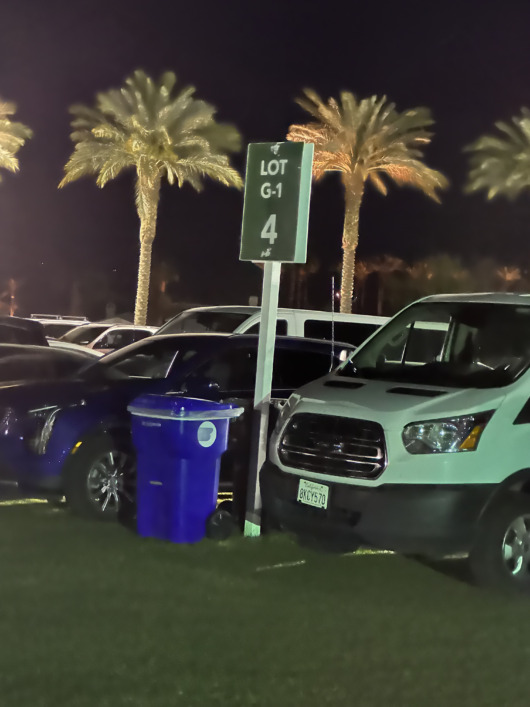 Wear clothing you wouldn't mind to not wear again, or know that your clothing will get incredibly sandy and dirty, especially your shoes
Make sure the clothing you wear is also comfortable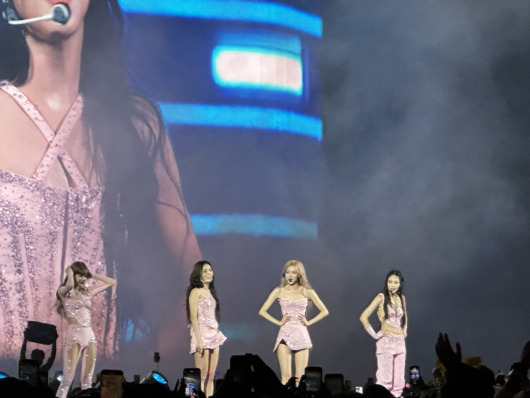 Drink lots and lots and lots of water.  Palm Springs is very dry, and coupled with an entire day of being at the festival, you'll want to drink plenty of fluids.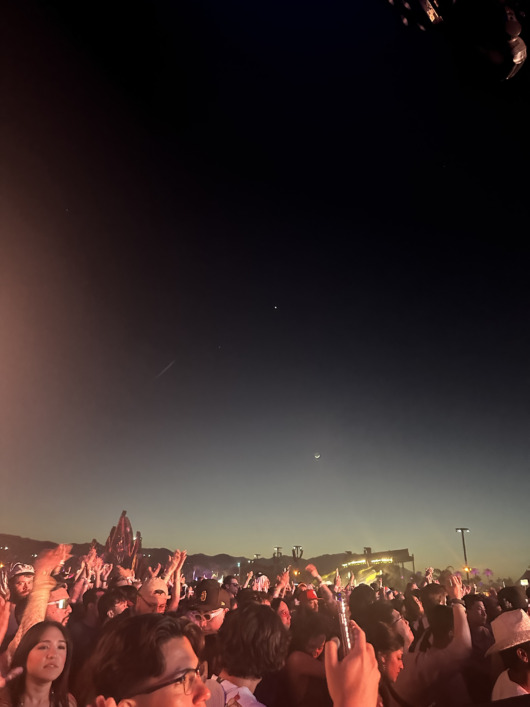 Try to bring alcohol wipes and one empty water bottle per person.  There are water refillable stations in a few corners of the festival, for free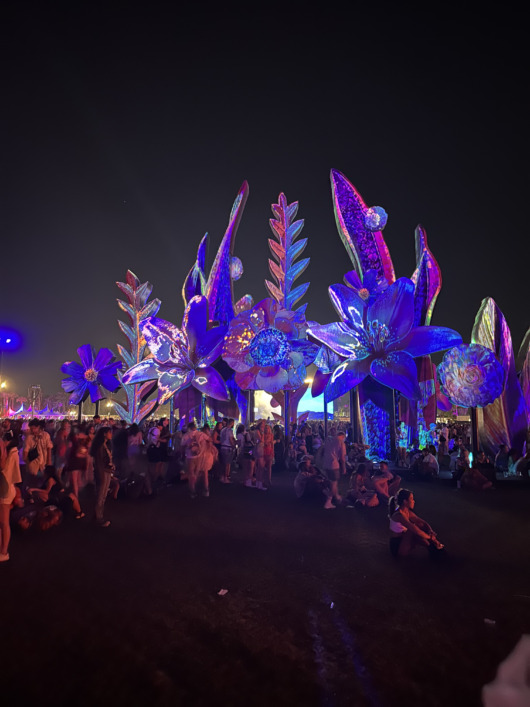 Bring ear plugs!  Made a massive difference especially if you plan to be closer to the front because the music is LOUD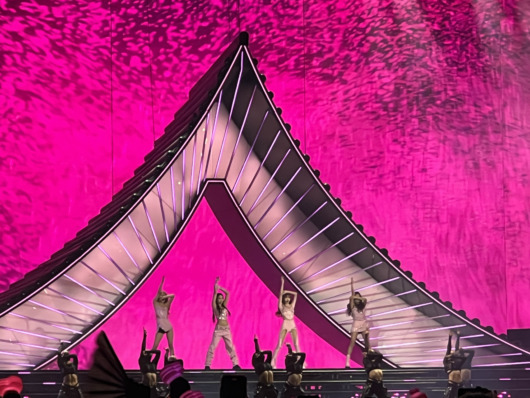 Bring a hat and sunglasses, and wear sunscreen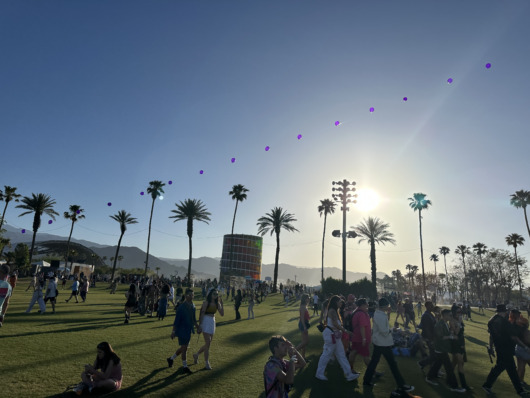 Expect food and drink prices to not be cheap, and many places only accept credit card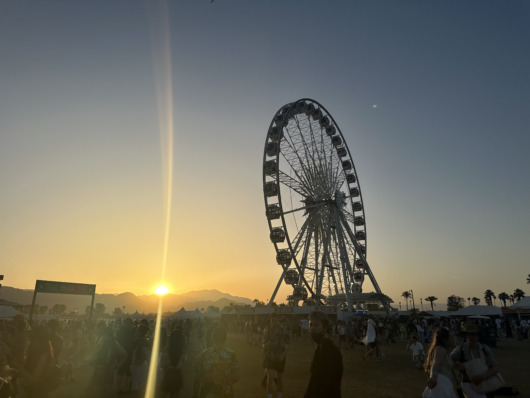 There is wifi at the food court if you need to be online, otherwise expect no access to data or wifi throughout the venue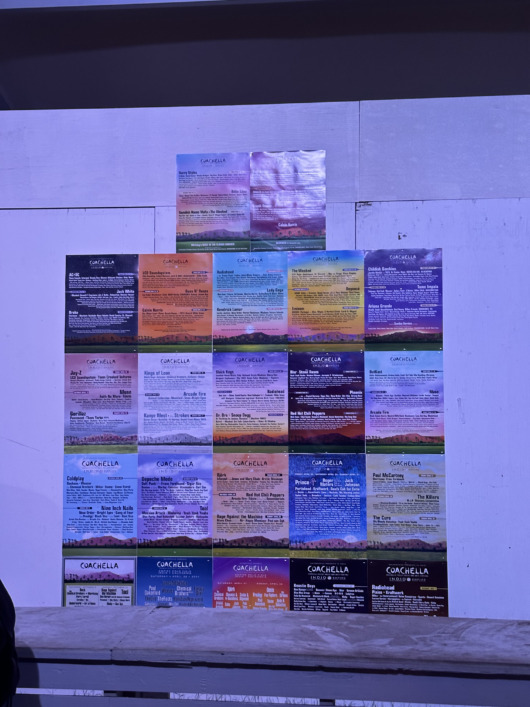 Bring bandana or a mask in case you want to protect yourself from breathing in the dust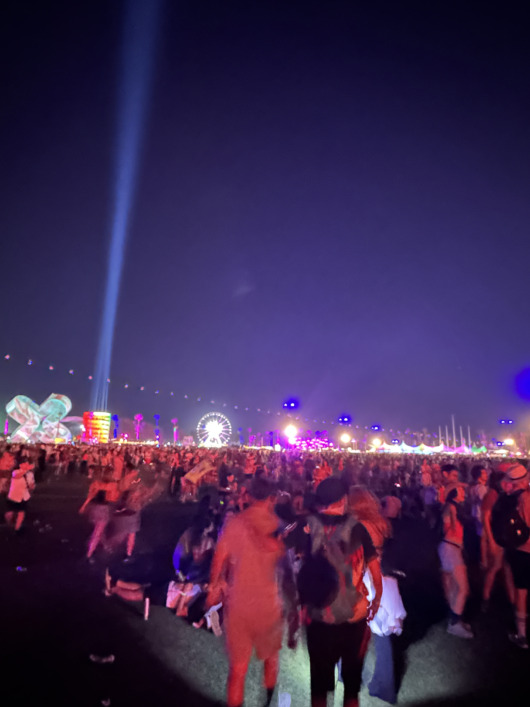 Learn the map, and expect from the entrance to the furtherest stage to take around 30 minutes walking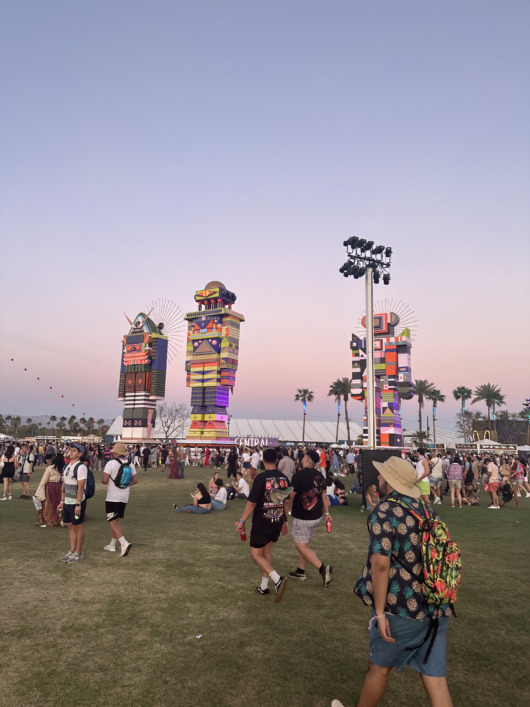 With that said, plan your schedule ahead of time so you have a rough idea on who you want to see and how much time you'll need to go from stage to stage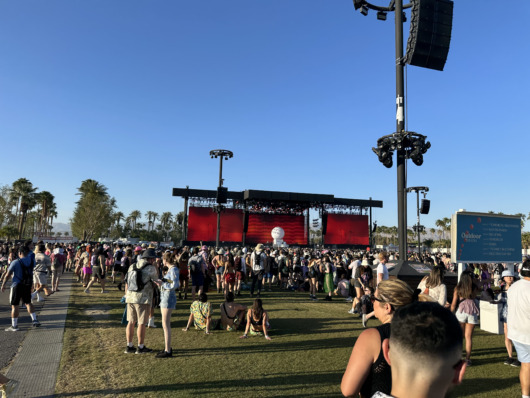 If you want to be closer to the front, I recommend being 1 hour ahead of time arriving at the stage for popular artists, and 30 mins for less popular artists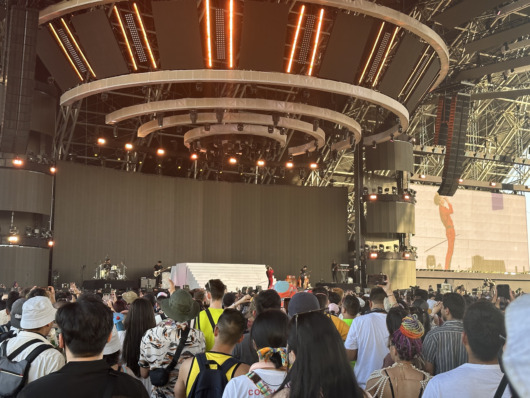 there are nightclubs in Downtown Palm Springs, but you'll probably be too exhausted to go after each day.  But there's always the option in case you and your friends want to go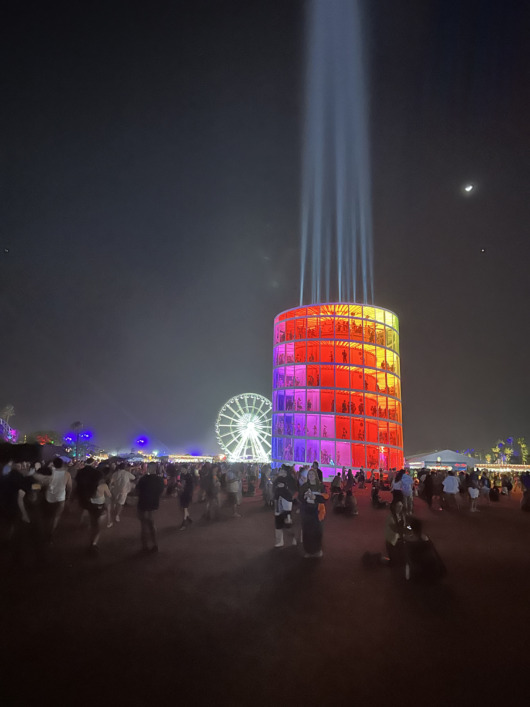 I think the perfect group size to go to Coachella would be around 6-8 persons, small enough to be nimble to check out different places together, but big enough to have a fun group experience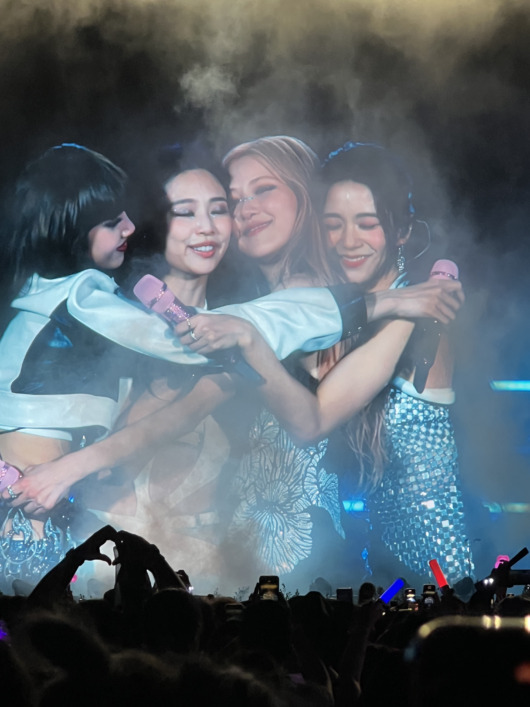 Because of the choice of music and hence the atmosphere of Coachella, we found Coachella to be very enjoyable – people were chill / respectful / non aggressive / not trying to be wannabe alphas, and you can sit on the grass anywhere, so even though the experience was still very exhausting, it would have been more tiring if it was say an EDM festival
I wrote about twenty five tips to enhance your EDC Vegas experience couple years back, some of which may be relevant to Coachella as well, which you read at Twenty Five Amazingly Helpful Tips To Enhance your EDC Vegas Experience.
Coachella is definitely something everyone who is into music festivals should go to at least once in their lifetime.
Below are more pics from Coachella and Downtown Palm Springs: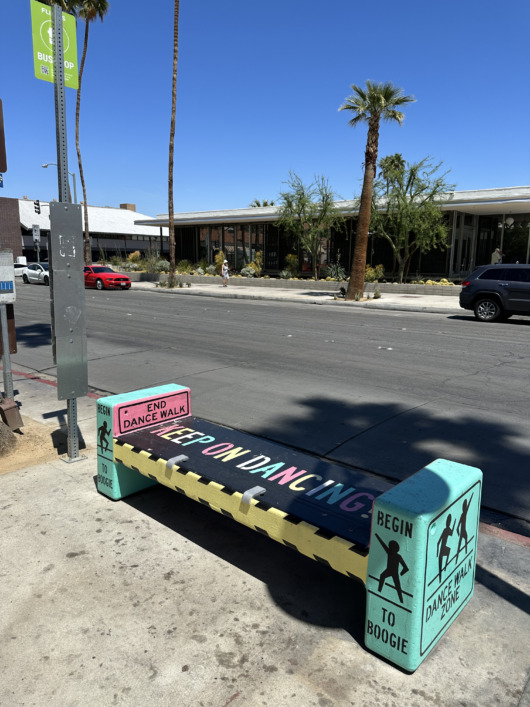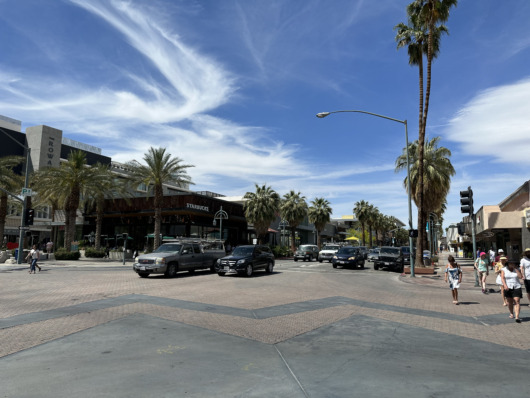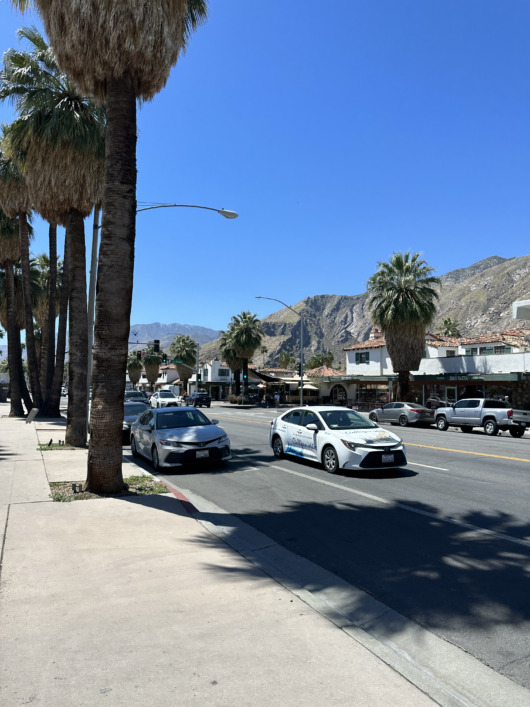 Weather in Palm Springs is very dry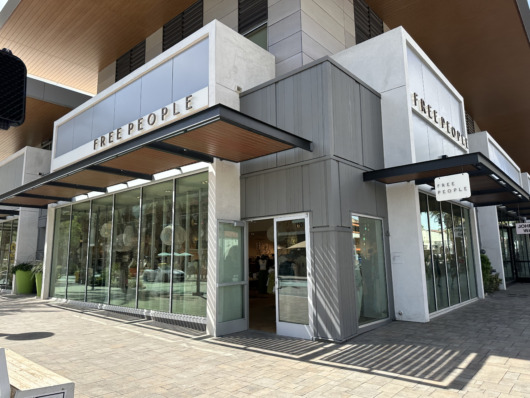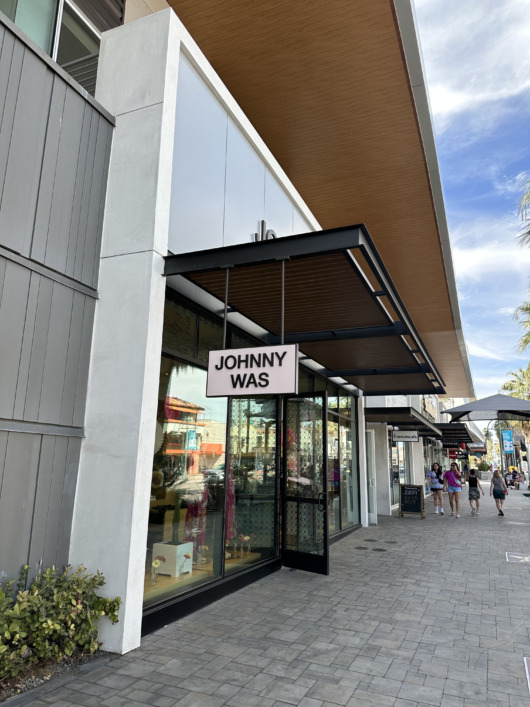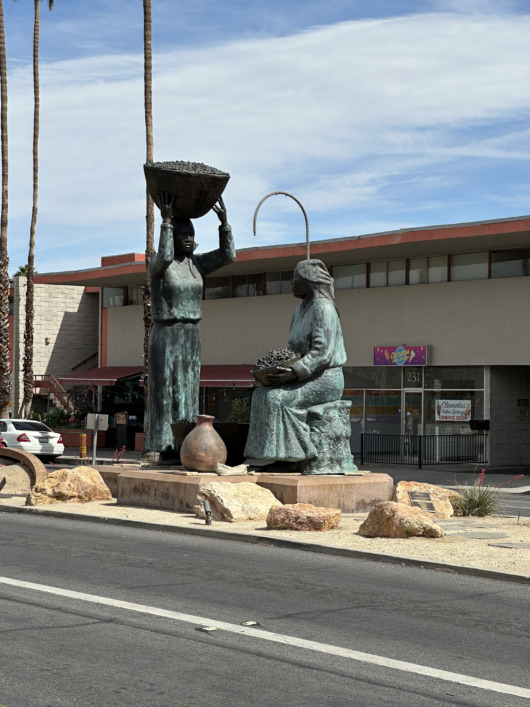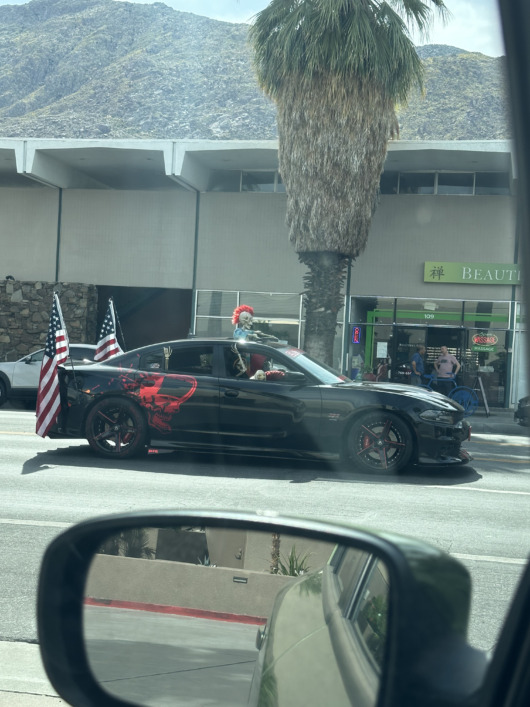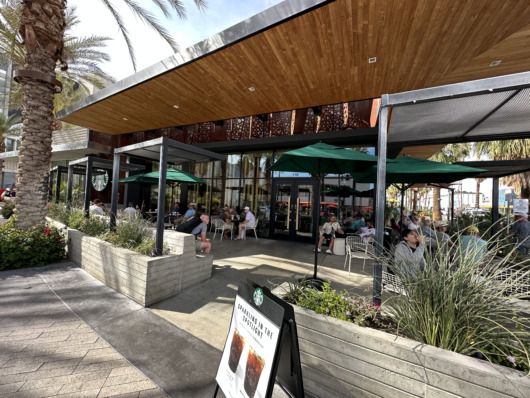 Starbucks Reserve