We arrived in the evening to Cancun from a 3 hour drive from Chichen Itza, spent the next morning in Akumal Bay then afternoon and evening at Cancun, and the day after, morning till early afternoon at Cancun until we had to go to the airport.  I guess adding it all up, we spent roughly two days in total in Cancun, which gave us a good feel of what Cancun had to offer.
And while most tourists have the option to neglect the main areas of Cancun and only dine, shop, and party around the Hotel Zone, we opted to stay in the Downtown area. We did so not for the purpose of trying to understand what real Cancun is like, but merely just for a cheaper accommodation.
Still, I was glad to get a feel of downtown Cancun because of where we stayed, but I would still recommend everyone to try to stay in the Hotel Zone just because it's just a much nicer area in general, from hotels to the roads.  Downtown Cancun is much more run down than hotel zone.
Accommodation
Hotel Suites Malecon Cancun (website)
I seriously do not know how it got 4.3 star ratings on Google reviews.  The rooms were old, there was a smell of staleness, the drawers and tables were black when you tried to wipe them, and even the bedsheets had yellow stains on them. Staying there felt disgusting. On top of that, the hotel policy (I do not blame the staff) was quite stingy – they would only allow you to have two hotel towels max, and if you wanted to borrow a beach towel, you'd had to drop off your hotel key to get two max (could be a good thing, easier to safe keep the hotel key on behalf of you). The contract itself even stated there would be no refunds if you checked out earlier than what you booked, implying maybe guests had wanted to check out earlier before, something that should be the norm anyway but was explicitly written in their contract.  The room was just not well kept, and even when we told them not to clean the room, they still cleaned our room.
I would like to balance it out by noting a few positive aspects of our stay – the hotel staff there were quite friendly and professional, and the room size was decent for two persons.  It was quite convenient to the Coppel Plaza Las Américas mall, which was right below our hotel.  And the gym was frequented by young single travellers, perhaps those in their 20s looking to save some money.
But just like the title of this blog post, judging from the overall atmosphere of the hotel zone, if you have the money I would probably just stay in the hotels in the hotel zone instead.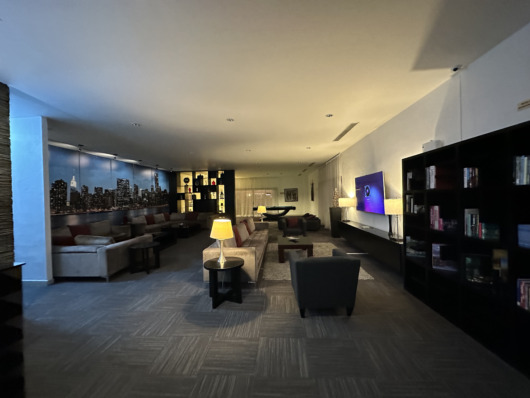 The lobby.  It had a snooker table towards the back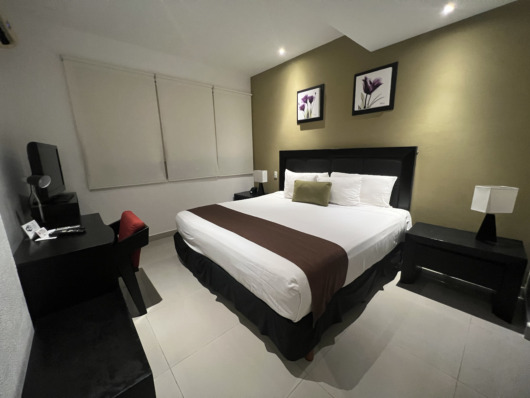 Our bedroom.  Very minimal and bare.  Blankets were too thin.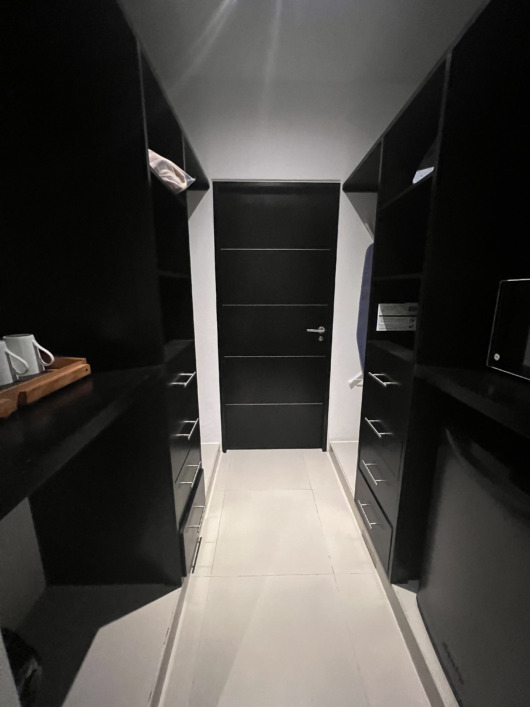 Closet space and that door led to the bathroom.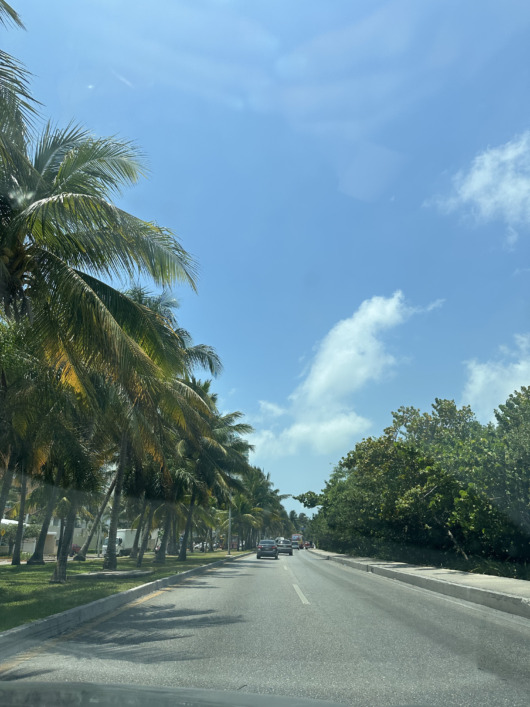 This was part of hotel zone, the trees and plants were very well maintained, so were the roads.  Our accommodation was NOT part of the hotel zone.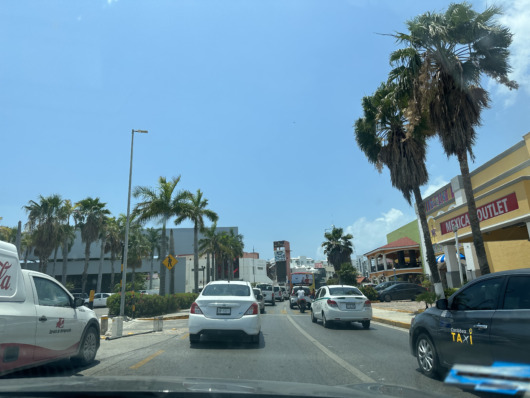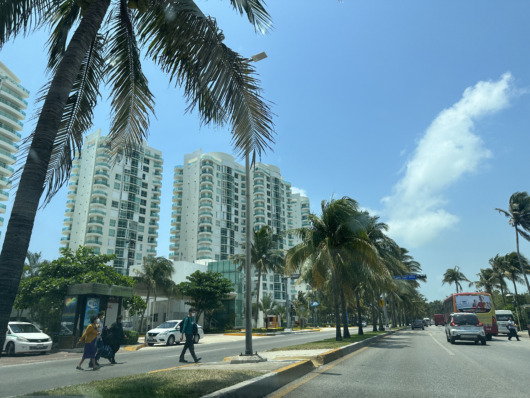 The exterior appearance of the hotels in hotel zone just look so much nicer.
Transportation
*regarding renting cars, I will leave that with my Tulum post.  For useful tips in Tulum / Cancun about preventing scams and such, you can read my recent blog post, I Got Pulled Over By The Cops TWICE Within 15 Minutes in Tulum!
Cancun Airport (website)
I don't have much to say about the airport itself, because it's really like any other airport in the world.  Just remember that there are four terminals for the Cancun Airport, so be sure to know which terminal your airline is before arriving at departure.  We took about a 15 minute walk from terminal 3 to terminal 2 while carrying our luggages, not fun.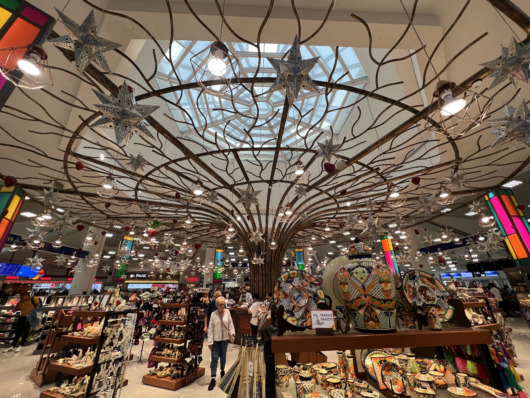 An open shop inside the airport
What I do have to say is that people there do help you… but they will also try to upsell you.  The people there are pretty hard sellers so you will feel overwhelmed upon arrival at the airport, and even when you are departing!  They will give you some advice, and then try to tell you you need this or you need that etc.  Some will try to sell their car rental services, some told us we were in the wrong terminal and said the other terminals were really far away (we told them it was only a 10-15 minute walk so no thanks), and we had one experience where a guy was an airport staff and we thought he was genuinely trying to help us to guide us from terminal 3 to terminal 2, until he asked us for tips and was willing to wait for 30 minutes while we were checking in just to wait for our tips.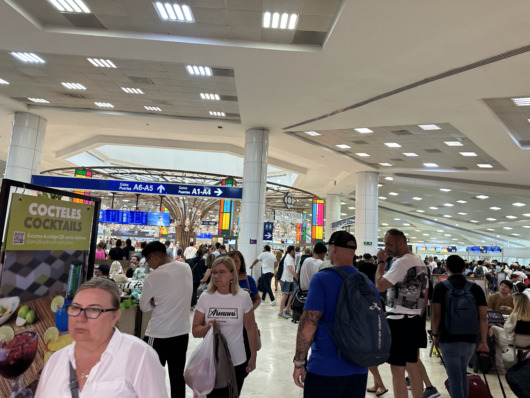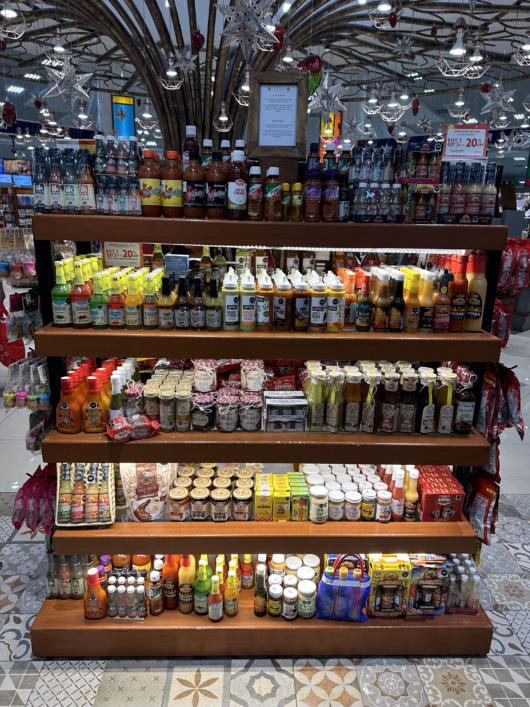 Lots of spicy sauces.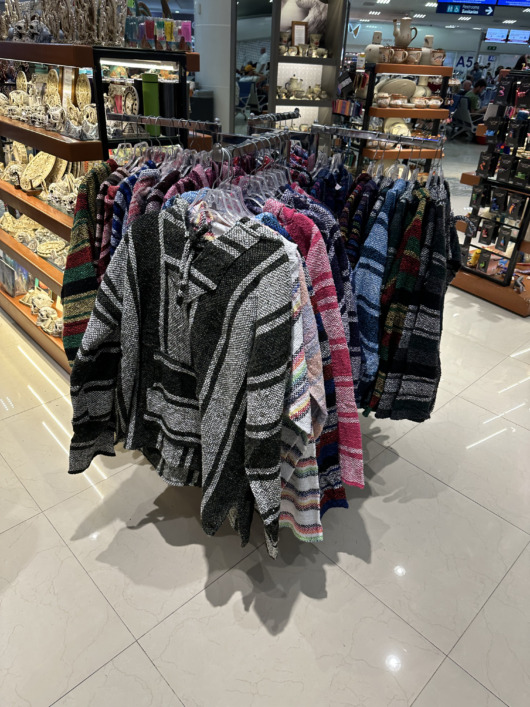 Public transportation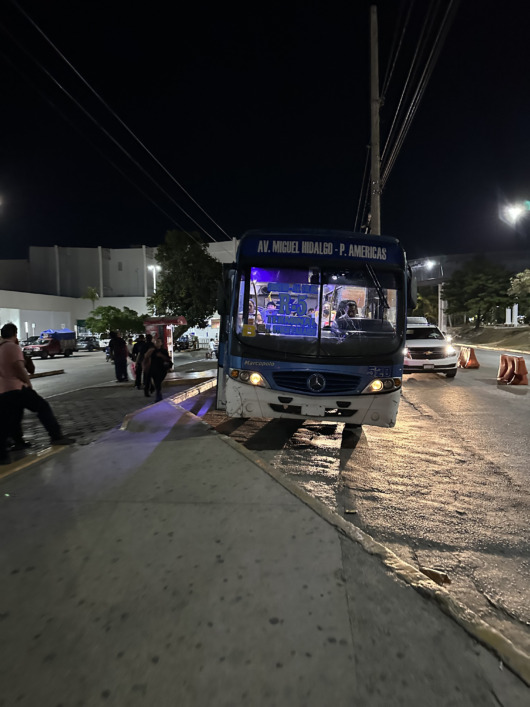 A public bus.  Kinda sketch because upon closer inspection, the front window had two bullet holes.  While driving, we also saw many times of a couple guys just sitting/standing at the back of trucks.
Food and Restaurants
Don Carbon (website)
Don Carbon is a Mexican chain restaurant that was located in the mall below our hotel, Coppel Plaza Las Américas.  Overall, I felt that the food and restaurant was good!  The guacamole was yummy, their meats were flavorful, and tacos were yummy!  Waiter was super friendly and nice, and the vibe and area was spacious and clean.  Would recommend!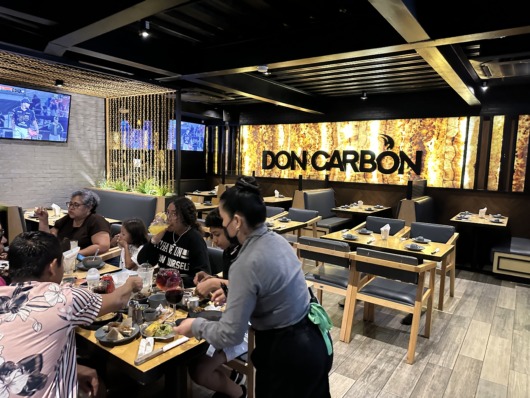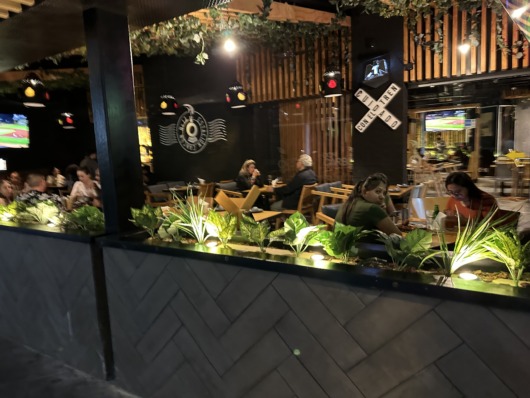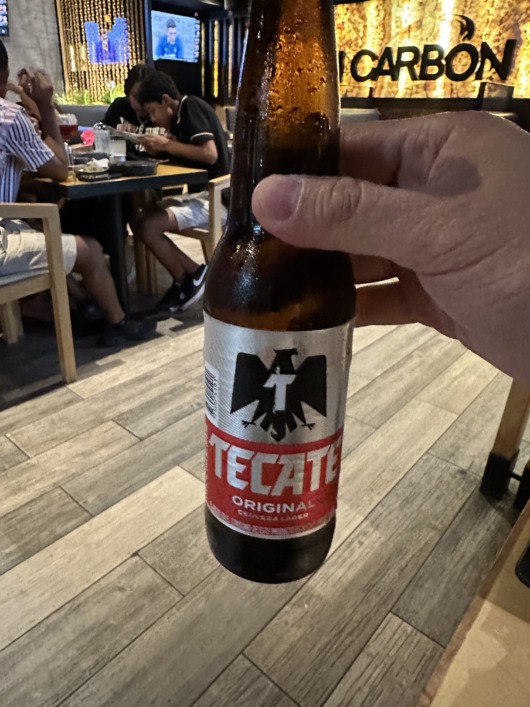 Tried this Mexican beer, Tecate. Loved it. Enjoyed consuming it after a long day of driving.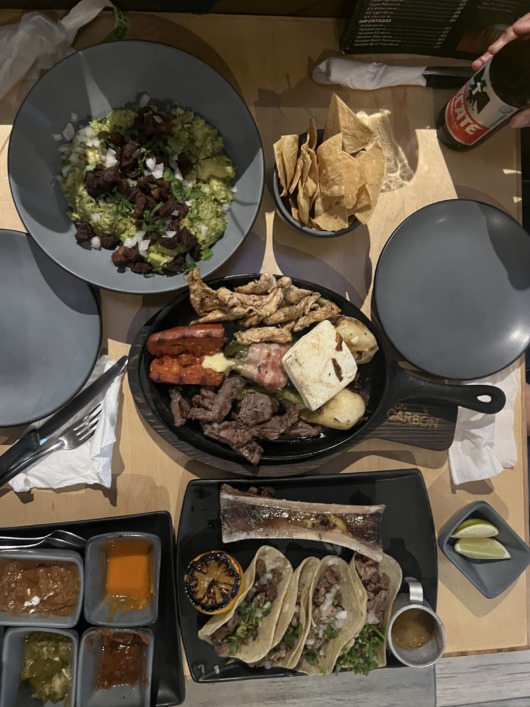 From top to bottom: Guacamole con Picana, Fajita Nortena (chicken, chorizo, pepper, bacon, beef, cheese, potatoes), Tacos de Rib Eye
Los Tarascos (website)
This was a place we found near our hotel during the night we arrived, but we went to Don Carbon for convenience since it was walking distance.  Since we wanted to eat tacos (we haven't eaten real Mexican tacos yet since day one in Mexico!), we opted to go here since there were lots of Google reviews.
Did not disappoint.  Both the flour and corn tortilla tasted yummy, and the beef and chicken meats on the tacos were delicious.  Their horchata was delicious too.  Most importantly, we did not get food poisoning.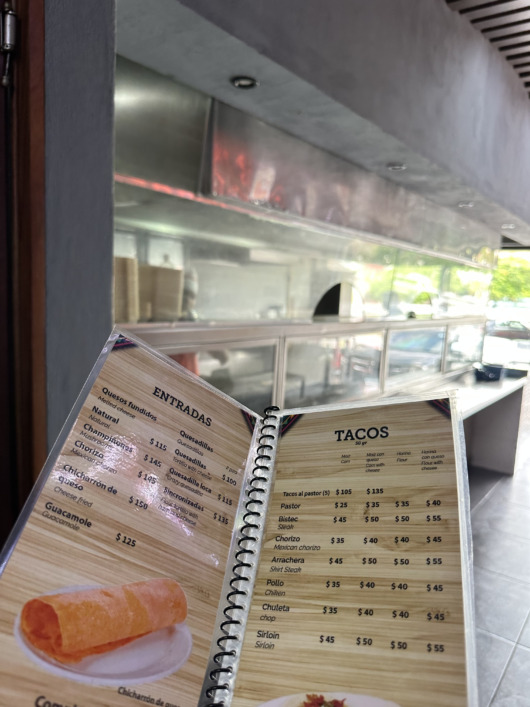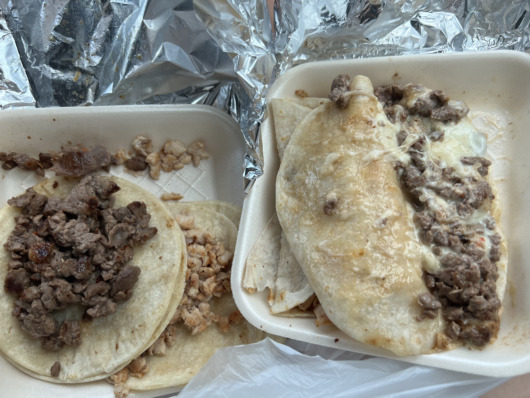 The look doesn't justify the taste
Crepes Factory (Tripadvisor)
We were short on time, so we opted to eat something quick in La Isla Paradise Experience.  I personally thought the crepes were okay, and maybe the savoury crepes were better than the sweet crepes (the crepe on the sweet one was very soft for some reason)?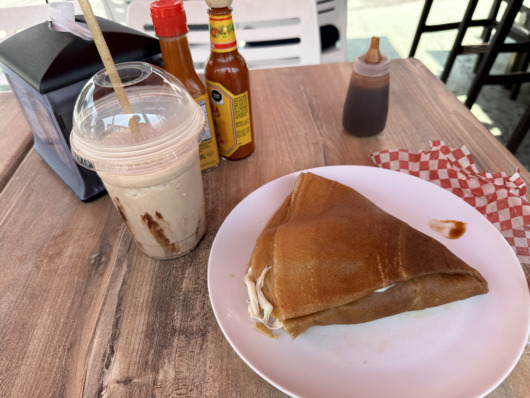 I also got a chocolate milkshake, but for the milkshake was soso
Porfirio's (website)
After visiting two cenotes, we opted for somewhere fancy and Mexican.  What better place to find a fancy restaurant than in the hotel zone?  We went for Porfirio's just because it was the closest Mexican restaurant we found with good ratings near Playa Delfines.  I actually remember the restaurant name because we passed by the restaurant billboards on the highway a few times, so I was actually a bit hesitant it would be a tourist trap.
Turns out the food was quite tasty!  While I would not say the taste was extremely spectacular, most of the dishes were still quite delicious, and the atmosphere and vibes really made up for it.  They got live bands performing, people in costumes dancing, and the nightclub next door would bring lights and shots to entice people to celebrate.  The view from outdoors was also very pleasant.  I also recall seeing a table of maybe 15 men, all were super tall like 6 feet and above, all dressed up nicely with shirts and long pants and just tidy and well groomed, probably for a bachelor party.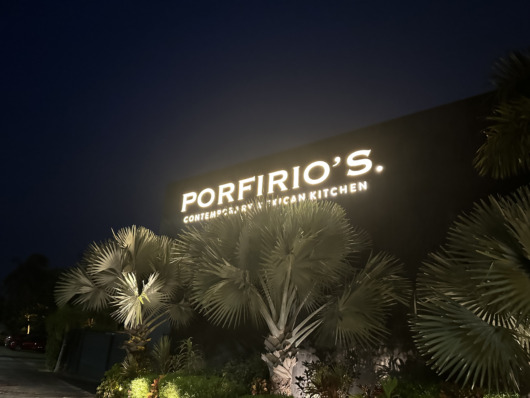 Inside. We requested to be seated outside, and were fortunate to be given a table since it was actually fully reserved outdoors.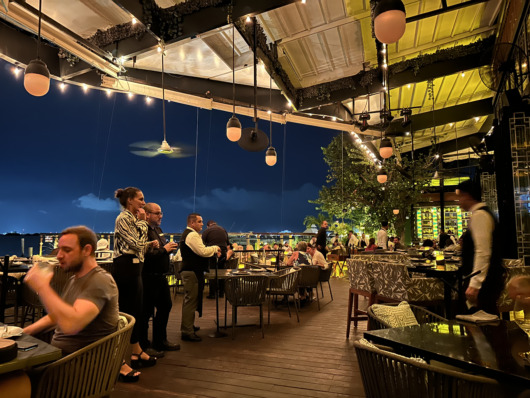 Outside.  Sometimes, you would see yachts pass by the sea.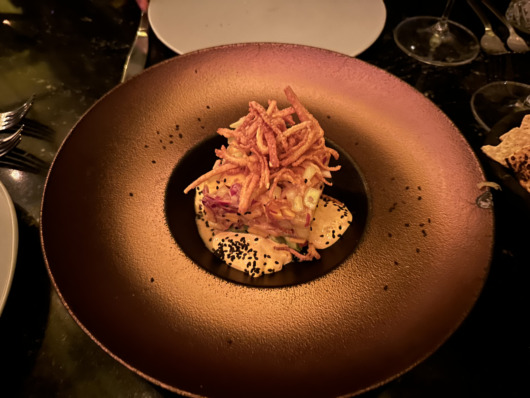 Salmon ceviche with mango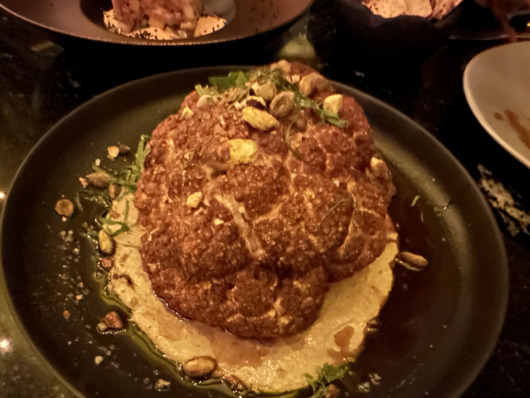 Charcoal Cauliflower in Green Mole 24.6 oz.  I'm not a big fan of cauliflower, but this ended up being one of my favourite dishes cause the texture of the cauliflower and the sauces used to blend with the vegetable to make it tasteful.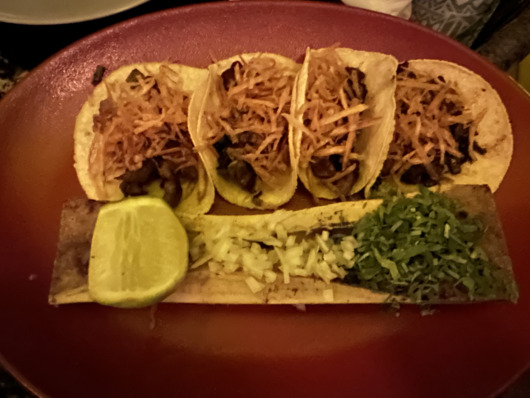 Bone marrow and beef tenderloin tacos.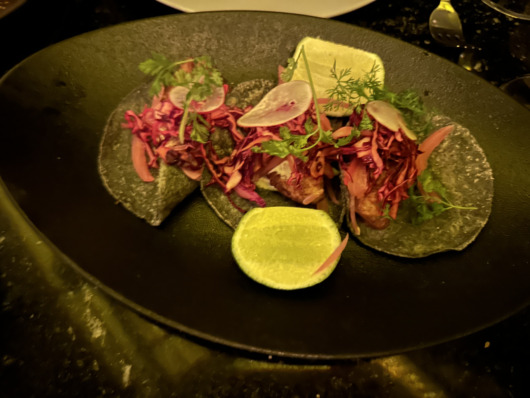 Fish taco baja style.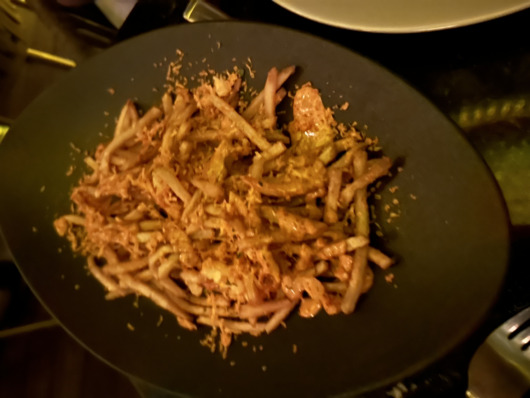 French fries with Cotija Cheese and Coriander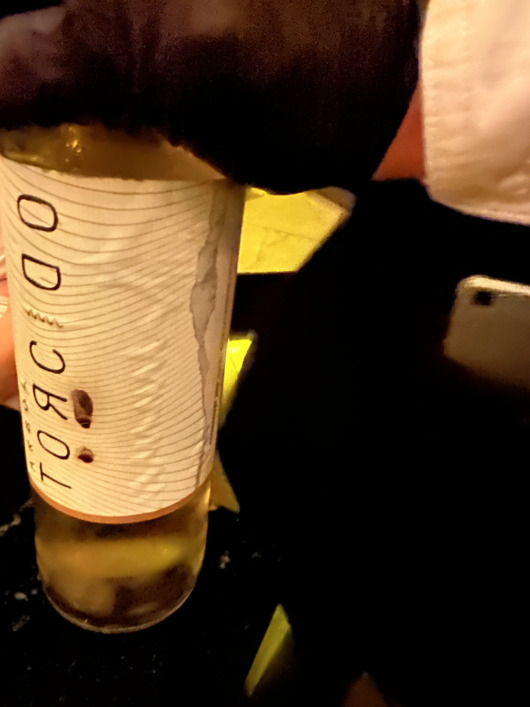 Mexican Chardonnay, Torcido. Recommend!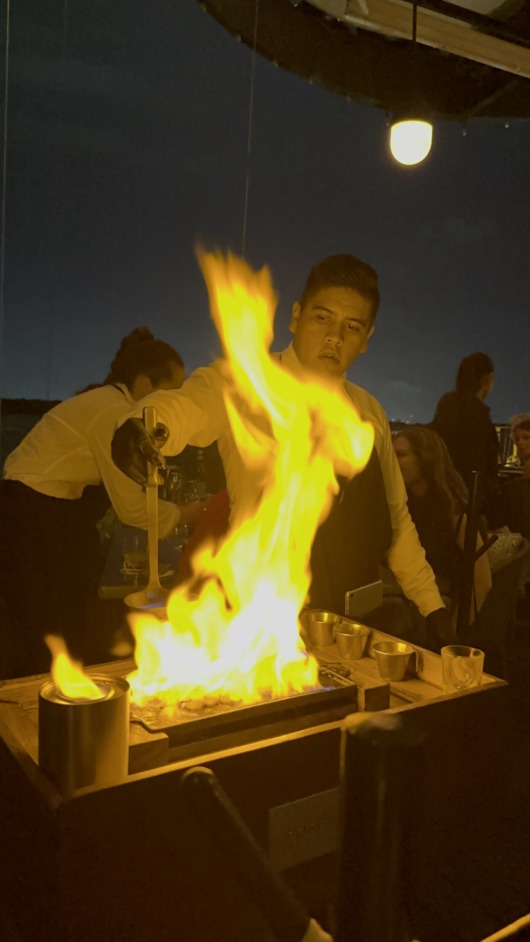 Our waiter cooking, ON FIYAH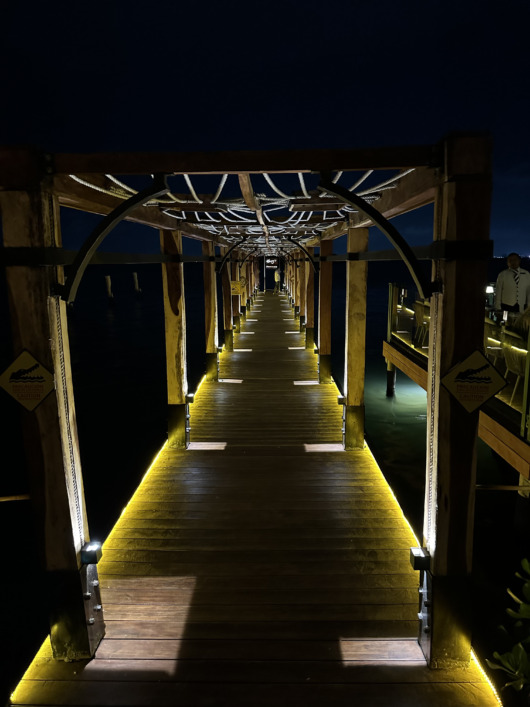 This deck was actually at the next door restaurant at Harry's, but it was easily accessible from Porfirio's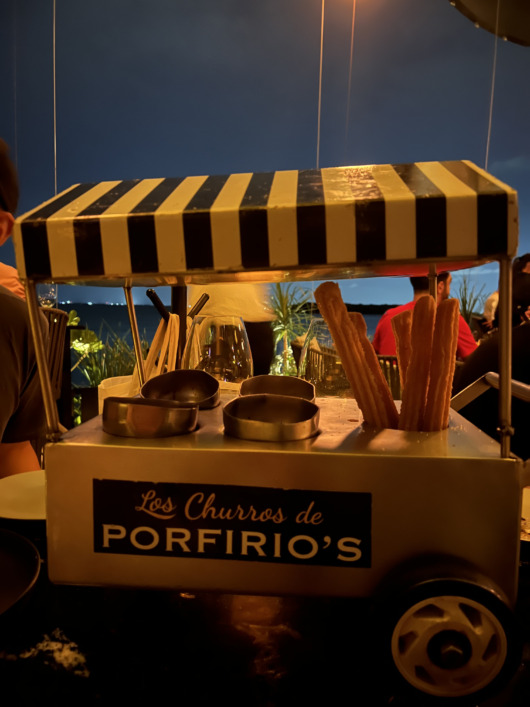 Churro's, that came in this cute mini cart!  Also one of my favourite dish, the churros' texture and taste was perfect, and the sauces were all rich and luscious.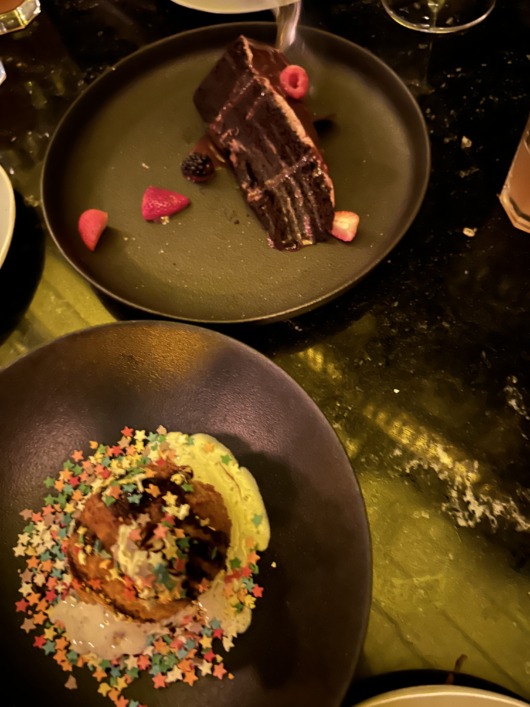 Chocolate cake and tempura ice cream.  Both were mediocre.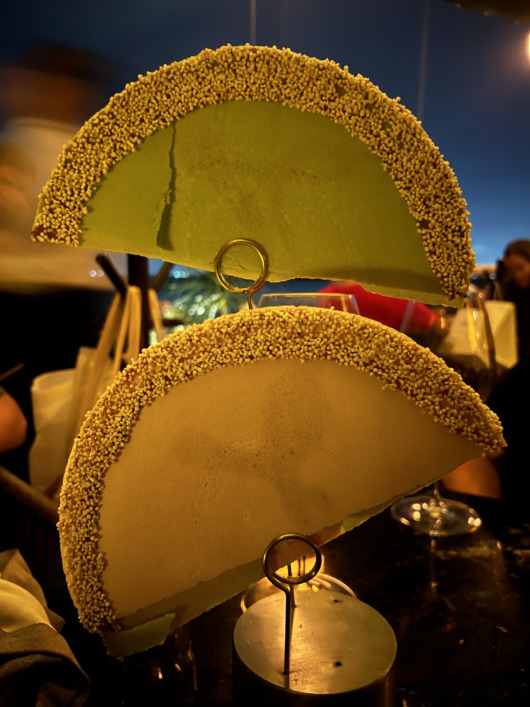 A Mexican treat they offered complimentary
Things To Do
Coppel Plaza Las Américas
The mall below our hotel, this mall had a lot of American brands and other well known big international brands.  Not really a must visit spot, but just so happens that we were staying above it.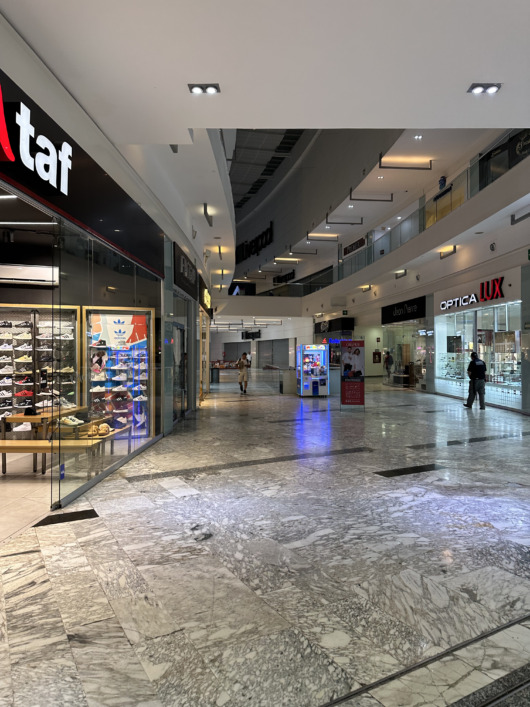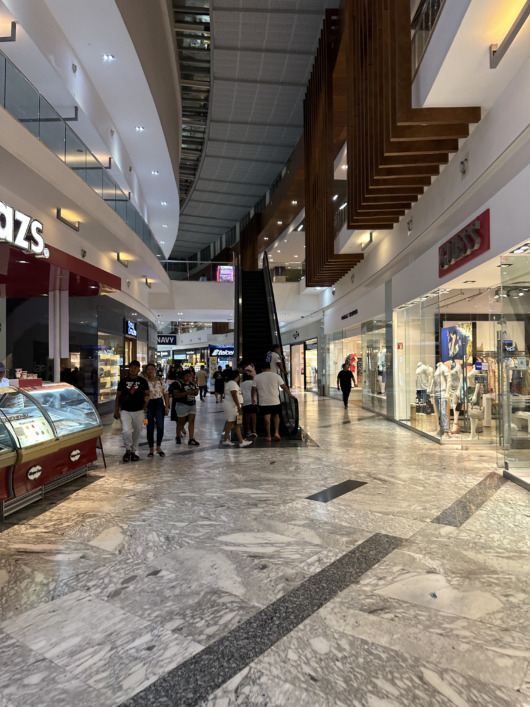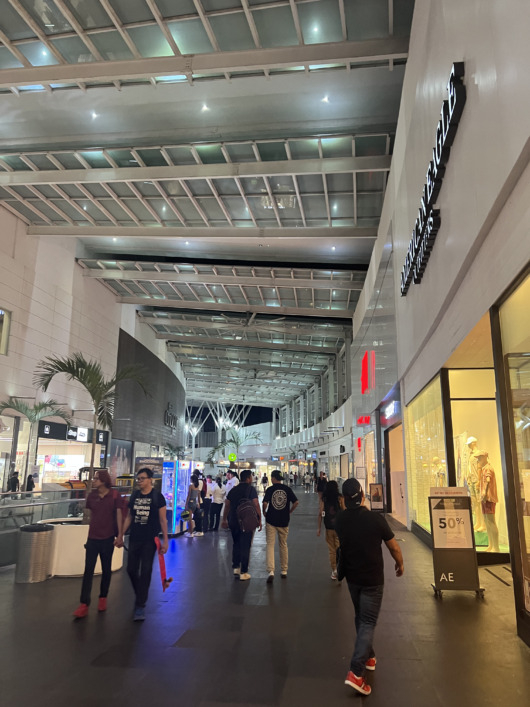 Playa Delfines
A beautiful beach in the hotel zone of Cancun, I definitely think you should visit it if you're in the mood for beaches!  Because we started our itinerary late (as usual), we ended up only arriving at the beach just in time for sunset.
I was pleasantly surprised by Playa Delfines because as popular as it was as a tourist attraction, it was surprisingly clean and tidy, so it kept its beauty despite what I assume many people visiting the beach on a daily basis.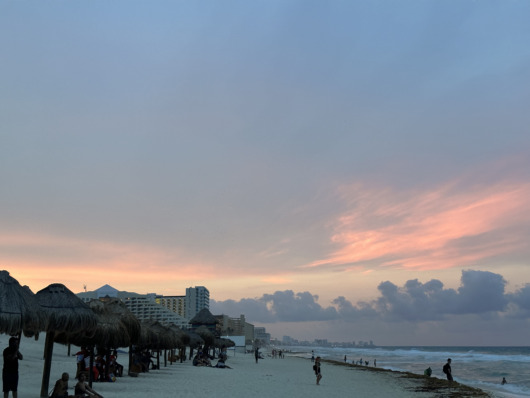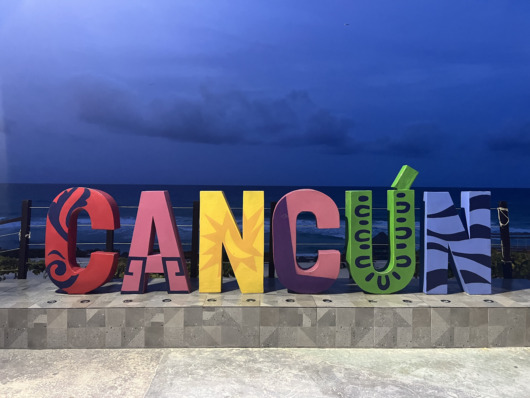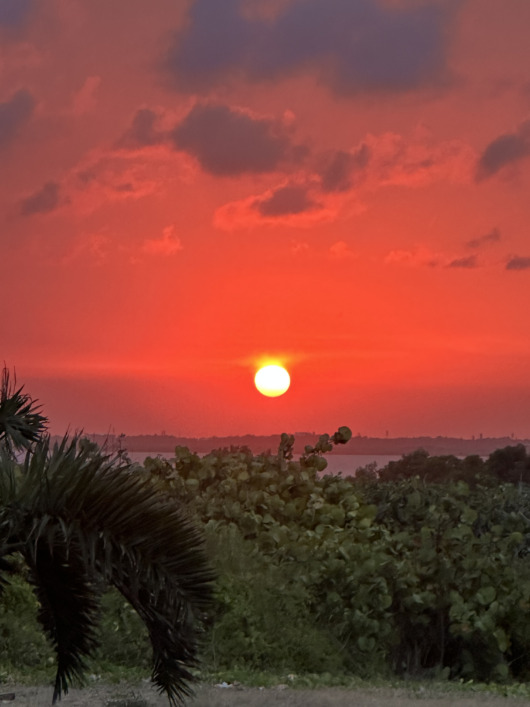 The beach was on the east, but if you turned your back during sunset, wow, you see a charming, dominating sun overtaking the sky and turning it into a beautiful red.  For the entire week we were in Mexico, the skies there were just… gorgeous.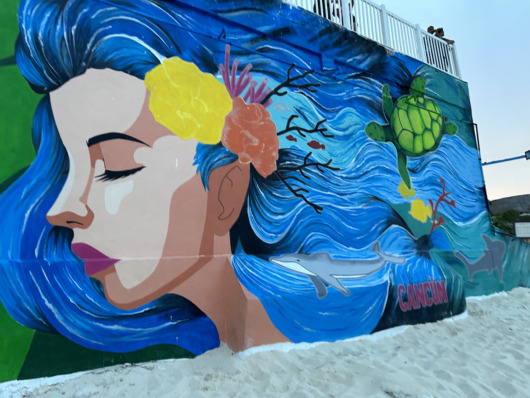 La Isla Paradise Experience (website)
Since we had a few hours before we had to go to the airport, I picked a place on Google Maps for a shopping experience near the hotel zone, because hey when you're in Cancun you have to do some shopping right?
So we picked La Isla Paradise Experience.  It was an open-air environment shopping experience with many brands you would be familiar with already, like Victoria Secret's, Calvin Klein, Bershka, Vans, and a stone throw away were many luxury brands like Dior, Gucci, Tiffany's etc.  To be honest, the arrangement of the area reminded me of an outlet area.
Coming from Hong Kong and just having been to US, since most of these brands can be found from all other cities, the brands themselves weren't anything interesting, so we just had a quick stroll around the area to take in the atmosphere.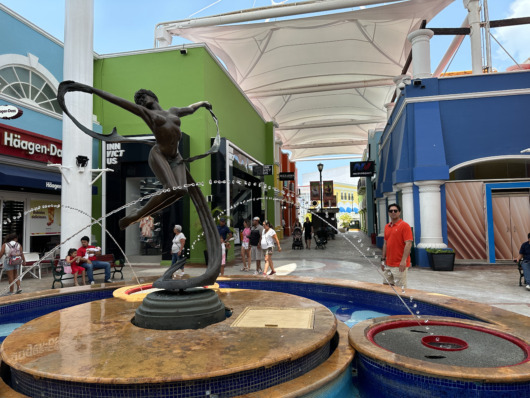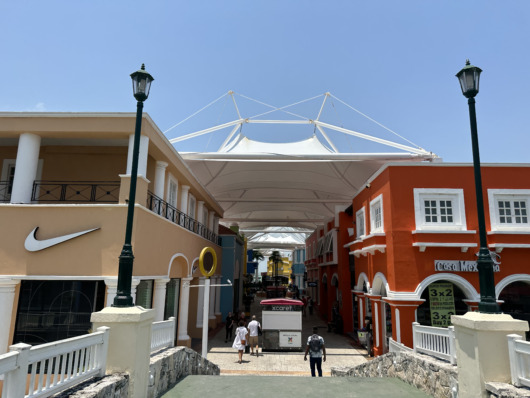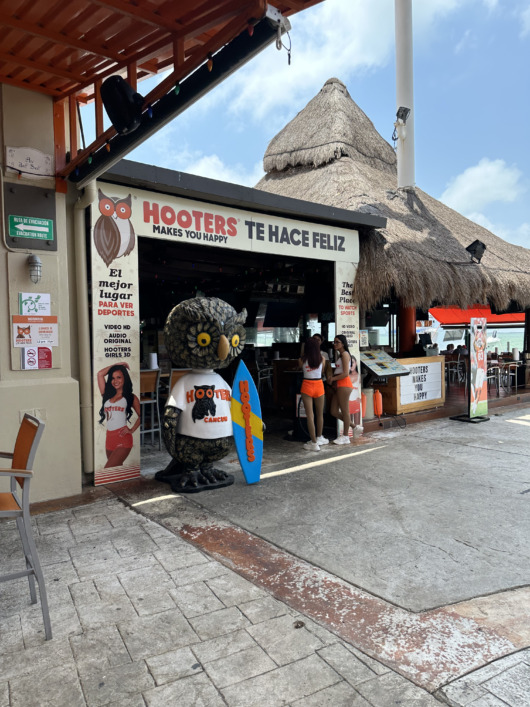 They even have Hooters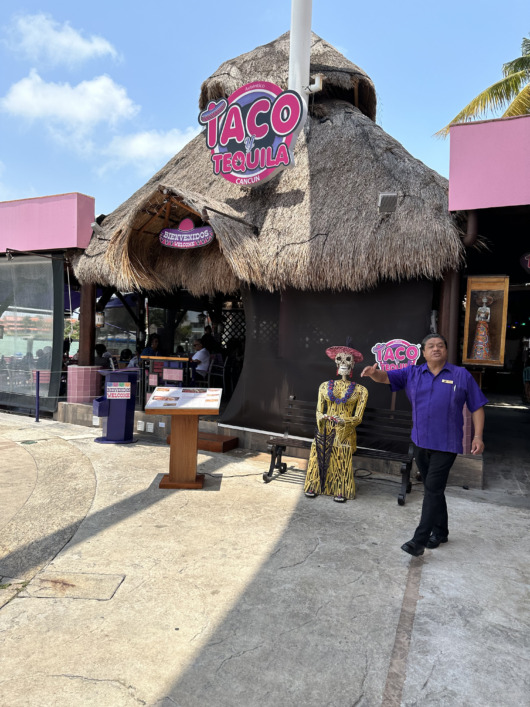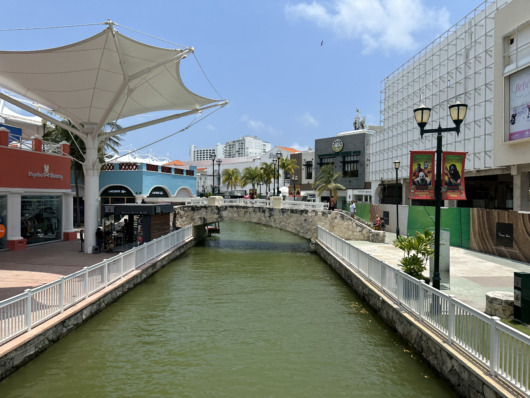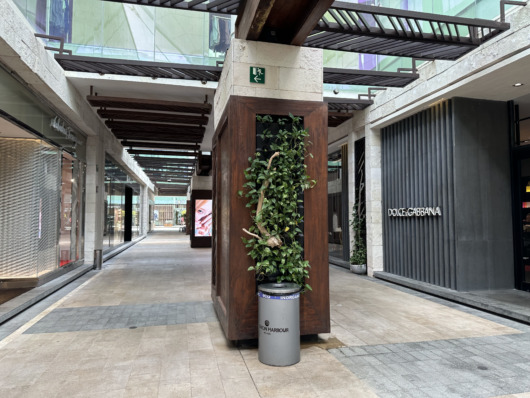 The area with the luxury brands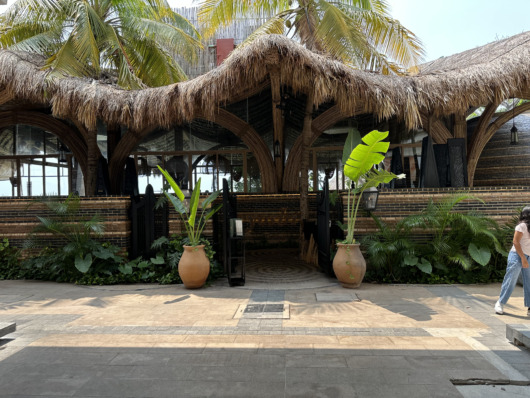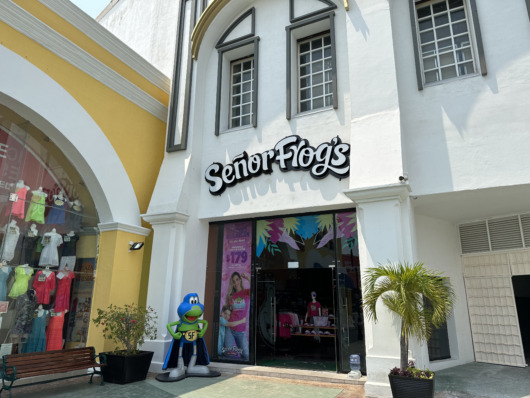 Senor Frog's.  Apparently it's a family friendly restaurant, but at night it becomes one of the most bumpin' nightclubs in Cancun?
Day Trips
These places are places we didn't go, but were recommended to go: Las Coloradas (almost 4 hours from Cancun)
Overall Thoughts
Our time in Cancun was very short, so what I might say is biased, but I felt that Cancun was just okay.  There wasn't anything that really stood out for me, and it definitely feels like a poor man's version of Dubai where I would just stay for the weekend at the hotel zone just to eat, party, hit the beach, and maybe go shopping.  But other than that, there wasn't anything that really appealed to me so much that it would entice me to go again, if you catch my drift.  I definitely think Tulum had much more to offer than Cancun from what I've experienced.