In my previous post, I talked about the accommodations and restaurants of Tulum which you can read right here.  Additionally, if you're looking for tips on how to avoid scams in Mexico, you can read that right here.  But right now in this post, we are going to be talking about the things I did in this trip that you can also add to your itinerary when visiting Tulum.
I personally think that staying in the resorts is of itself an activity you should spend some time enjoying rather than just treating it as a place to stay.  Not only are there usually different activities to do, but there's like spa/massage or yoga that you can participate in as well.
But of course outside of the resorts, for this trip, we went to five(!) different cenotes, swam with turtles in Akumal Bay, visited one of the new seven wonders of the world Chichen Itza, and also checked out Tulum Pueblo and took some photos at some touristy spots.
THINGS TO BRING THAT WERE USEFUL
bug spray / mosquito repellent
hat
sunscreen lotion + aloe vera
yoga clothes
GoPro
Your own padlocks
USB charger in car
aqua shoes
beach stuff and flip flops
your own snorkeling gear, esp. the breathing apparatus part (so you don't have to share with previous users)
MEX RENT A CAR
Booked our car through Mex Rent A Car by booking through the website (rentalcars.com).
I don't know why, but many travel bloggers recommended Mex Rent A Car – Ok well they all said it's a Mexican car rental company so the rates are cheaper compared to the bigger brands like Hertz and Avis and Enterprise, and they are trustworthy.
I talked about how you can avoid scams in car rental places in my previous blog post since a few said scams can happen at car rental places, but the woman who served us was extremely friendly and professional and didn't display any scammy or scrupulous behaviours, so I did had an enjoyable time at Mex Rent a Car and it alleviated any concerns I had for them.  So yes I would recommend them as well.  The only problem I had was that the car that was given to us seemed to have some air leakage – every two to three days, the car dashboard always said one of the tires air needed to be filled, so we always had to go to the gas station.
By the way, once you reach the Cancun airport, if you have already booked a car online, you just have to exit the gates and turn right and there will be car rental vans coming from time to time.  Just wait for your car rental agency's van to come and they will drive you to your shop.  And yes when you arrive to Cancun airport, they will all be hard sellers for rental cars or drivers or what not – some will appear friendly and nice and genuine at first, but they end up trying to sell you anyway.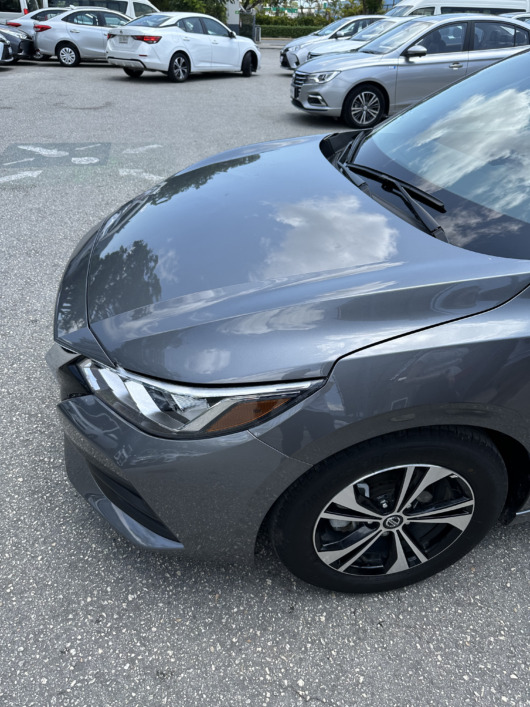 We got a Nissan Sentra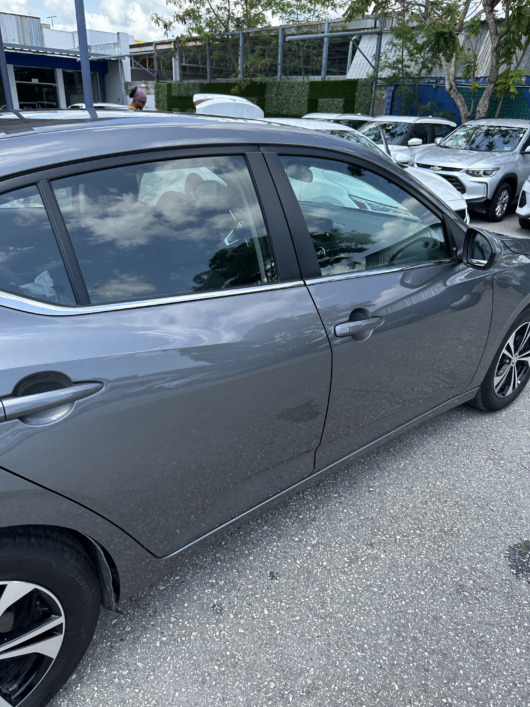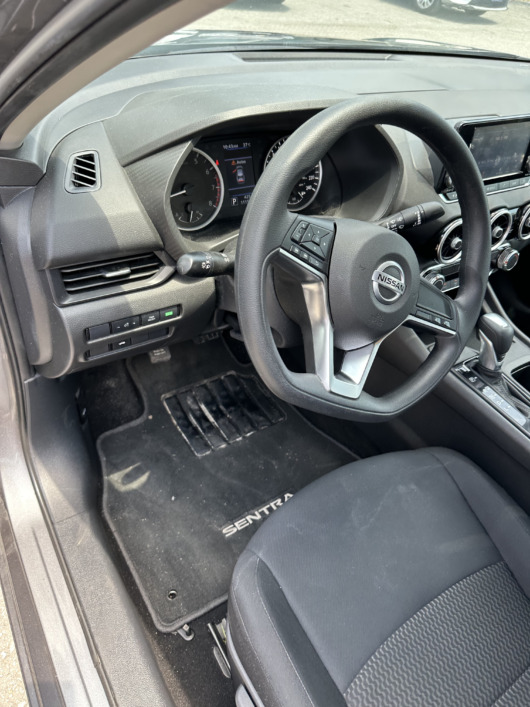 THINGS TO DO IN TULUM
Cenotes
Cenotes are natural swimming holes created by the collapse of limestone bedrock, revealing crystal-clear, fresh water below, found primarily in Mexico's Yucatan Peninsula, that are filled with groundwater and often provide access to underground rivers. They are formed over thousands of years as limestone bedrock collapses and provides an opening to the underground water system. Cenotes are known for their crystal-clear, blue-green waters and are popular destinations for swimming, snorkeling, and exploring. They are also considered sacred by the ancient Mayan people and were often used for religious ceremonies and sacrifices.
We loved going to the Cenotes.  Those places were absolutely a stunning sight to behold, super fun, and absolutely photo-worthy.  I do admit that the photos of Cenotes usually turn out better than the actuality of seeing the Cenotes in real life.  Still, it's really worth going to get nice photos, and we couldn't pass up the opportunity to swim and dive in them
One thing to note is that Cenotes usually stop letting people thirty minutes before closing time, sometimes even an hour before, and they are pretty strict about it so do plan your schedule accordingly.  They are also strict in the sense that once it's about 15 mins before closing time, they will promptly start asking people to leave the pool so you have enough time to change and retrieve your belongings.
While parking is usually free, entering most cenotes do require payment, so be sure to bring some USD or pesos.  Also bring a towel to dry off and also your own padlock to use to be extra safe.
Remember to bring your go-pro camera or at least a waterproof bag to put your smartphone in, and avoid weekends and hours around 12pm-3pm, as that's when most people are there.
Gran Cenote (website)
One of the most famous cenotes, the photos show a illuminating blue clear water to swim in, the water is cool and nice, there is sort of a cave to explore, and there are even little turtles swimming around.  This was one of our favorite cenotes, and was very close to downtown Tulum only three miles away.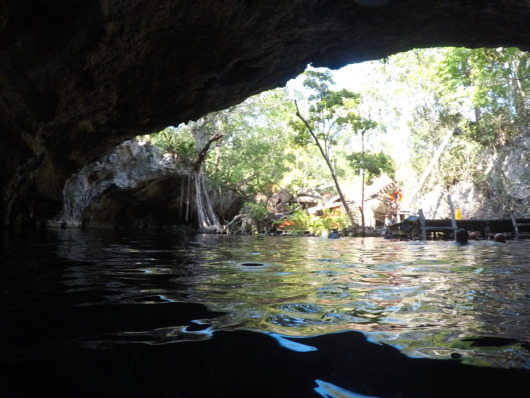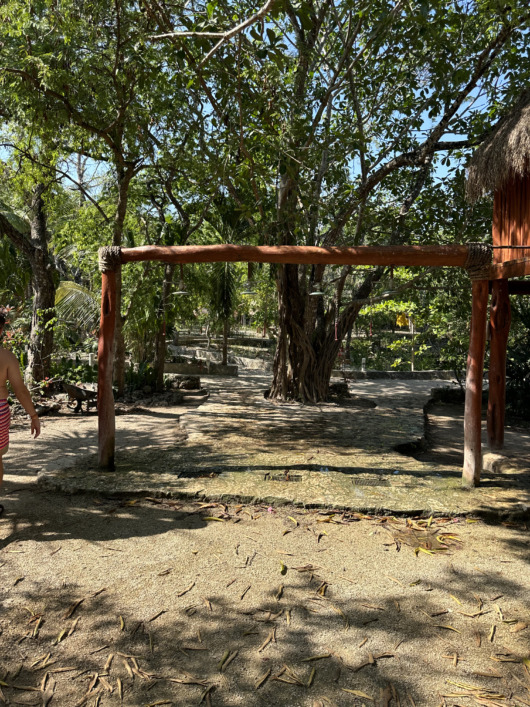 In almost all cenotes, you'll need to shower before entering.  Technically, you shouldn't wear sunscreen lotion before going in because they don't want any chemicals in them.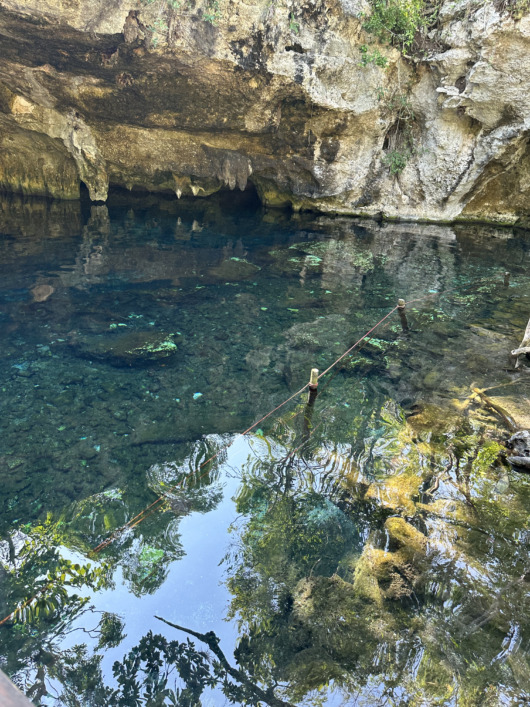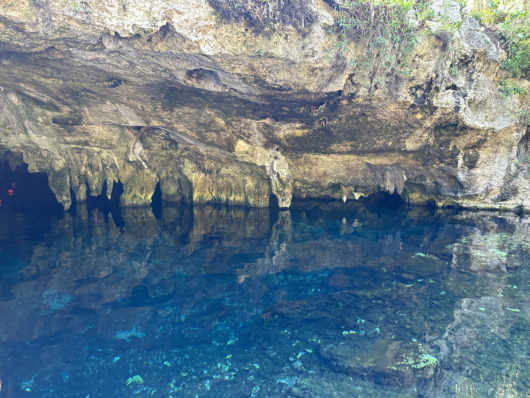 Gorgeous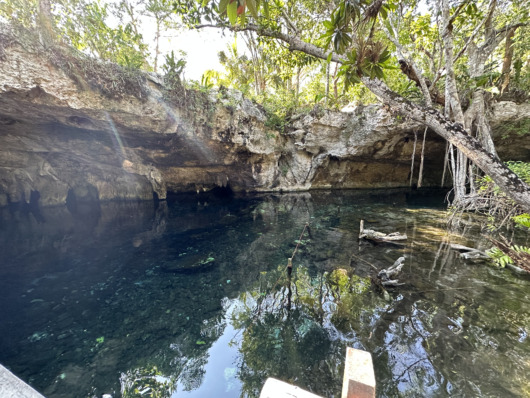 Cenote Suytun (website)
While we didn't have time to swim here, this cenote was where you had to walk down some stairs to enter its cave, and it has a platform that sticks out with sunlight shining directly on the platform, making this location a really cool place to take photos at.  We had to wait a short queue before taking photos.  By the way Cenote Suytun is about 1.5 hours drive from downtown Tulum, close to the town of Valladoid.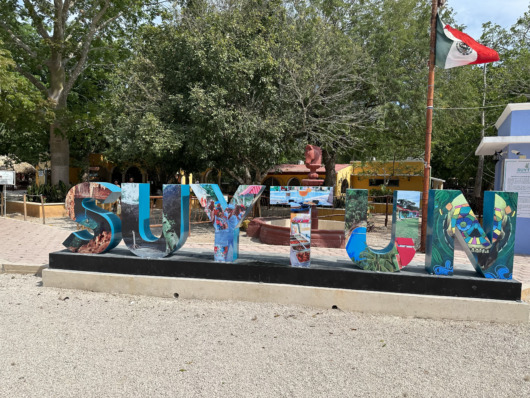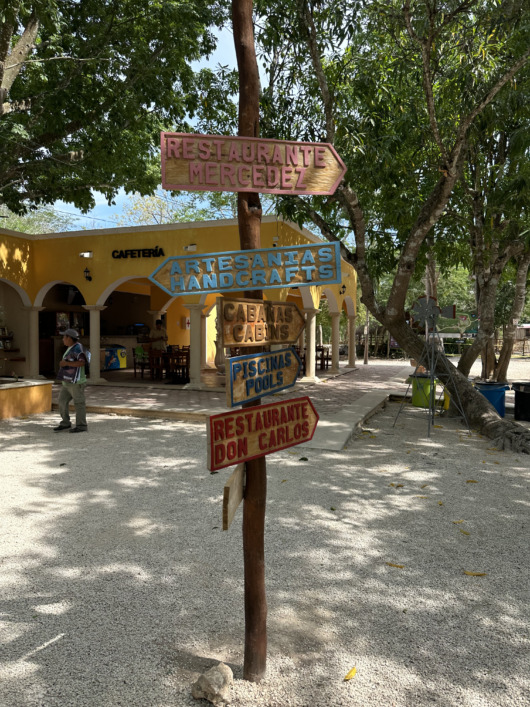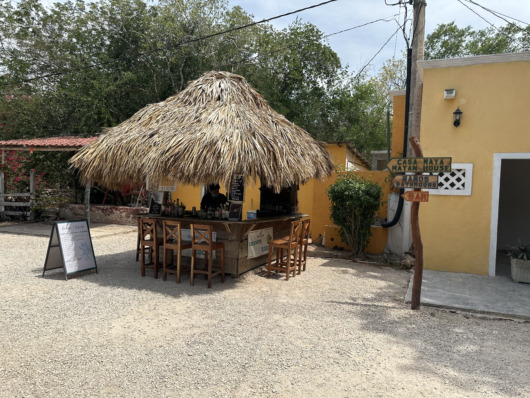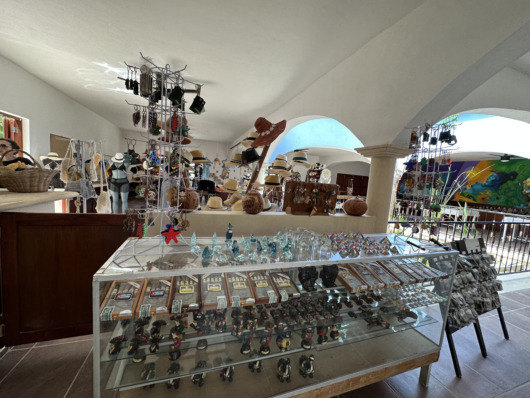 They force you to go through a souvenir shop before entering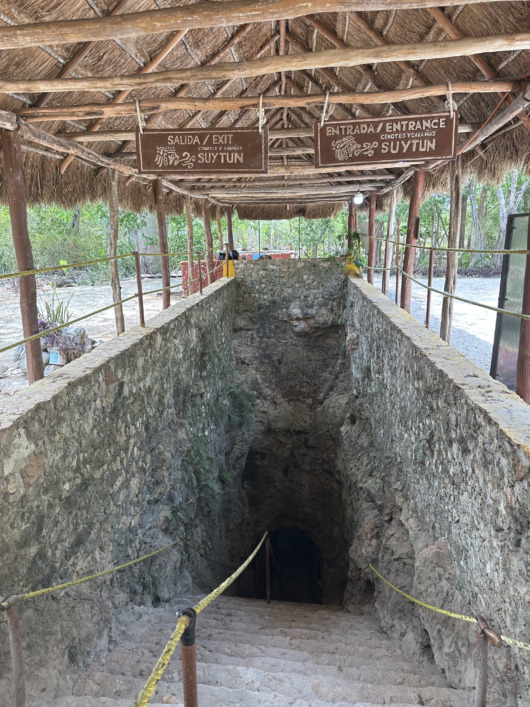 Reminds me of when Aladdin entered the "Mysterious Cave"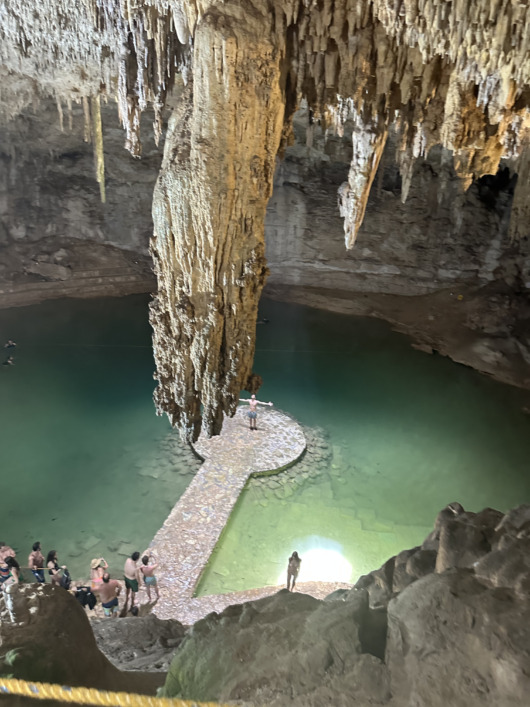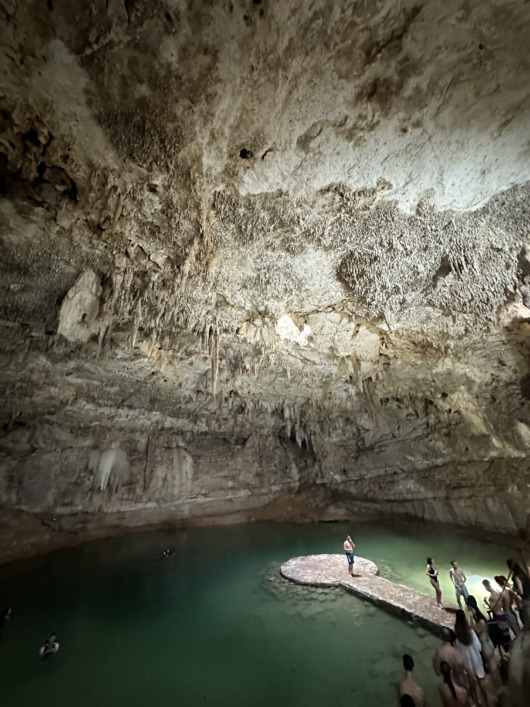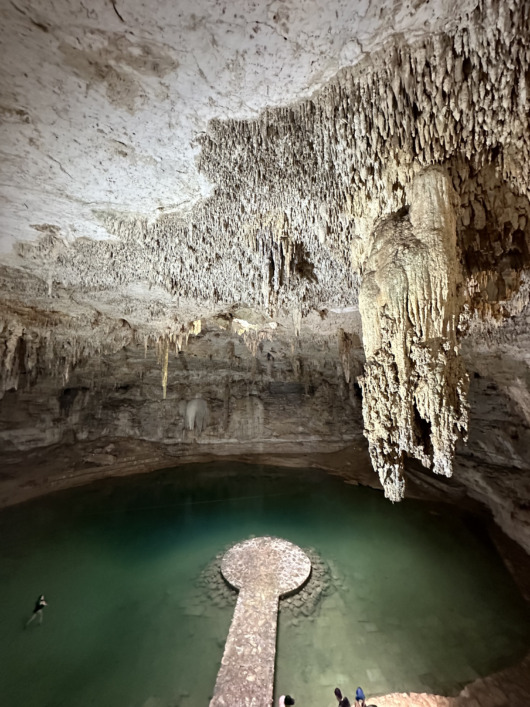 Cenote Ik-Kil (website)
Cenote Ik-Kil was also one of our favourite cenotes.  While my photos don't really do it justice, it was the fact that you can jump off a almost three storey high cliff, plus how cool it was looking up to see how high it was and there was a just an enclosed circle showcasing the sky, which made it really awesome.  And the whole ambience of that place felt very jungle and with the nature.  By the way, Cenote Ik-Kil is close to Chichen Itza, so it's about a 2 hour drive from downtown Tulum.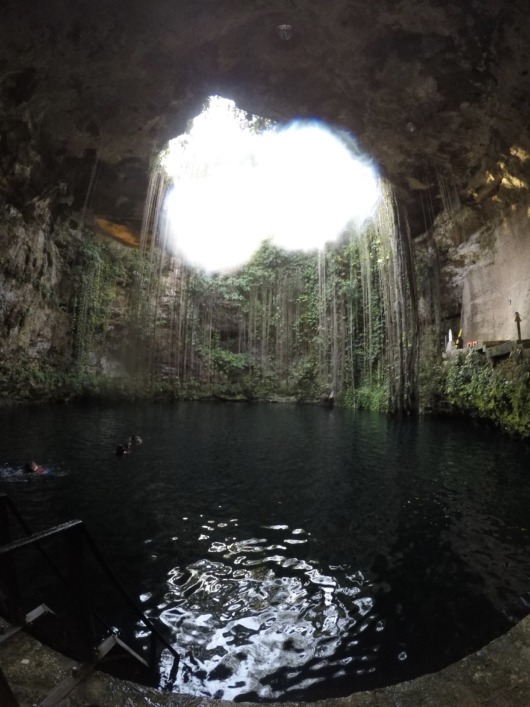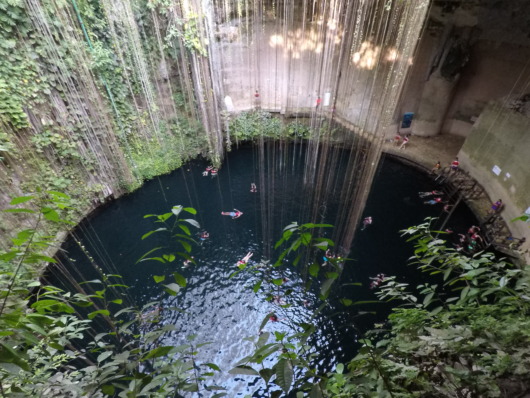 Ready to jump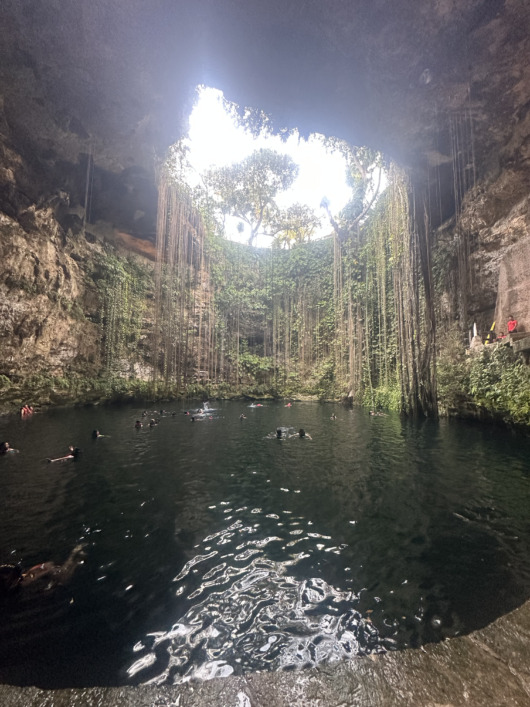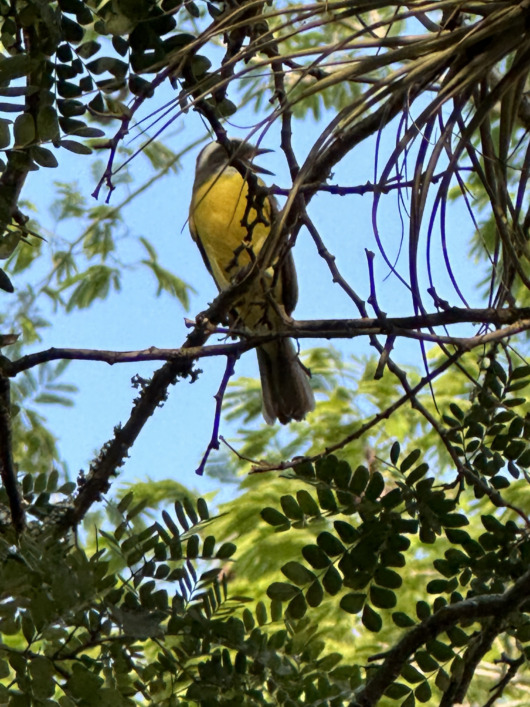 Cenote Azul (Tripadvisor)
We went here, which was actually very close to Conrad Tulum, but we went here only after we were at Cancun because it was one of the closer cenotes when we were back in Cancun.  This was on a Friday and there were lots of people here.  Some people also brought their scuba diving gear as well since there were fishes here.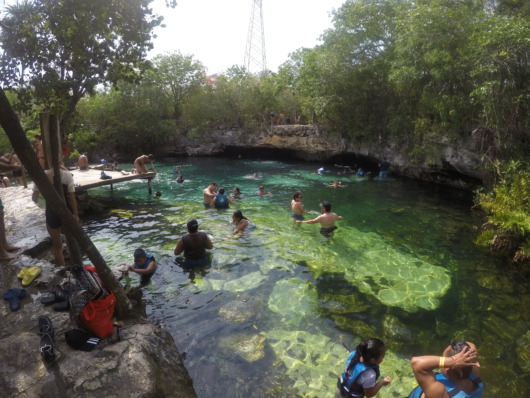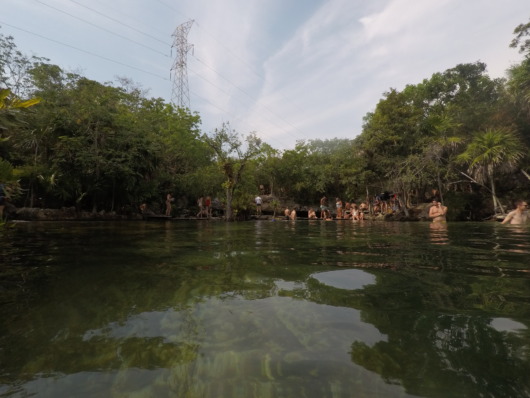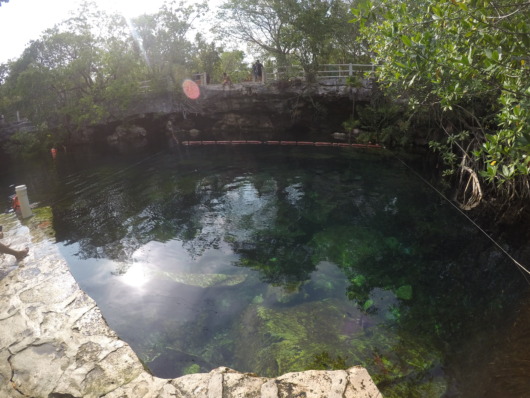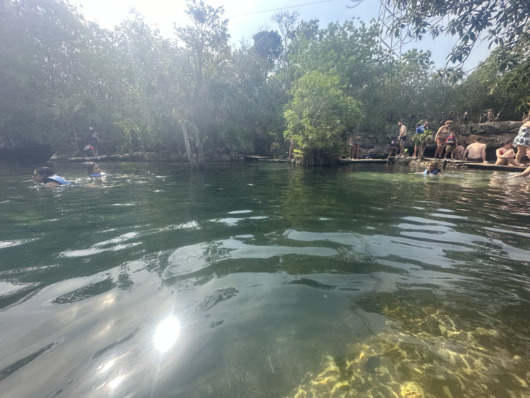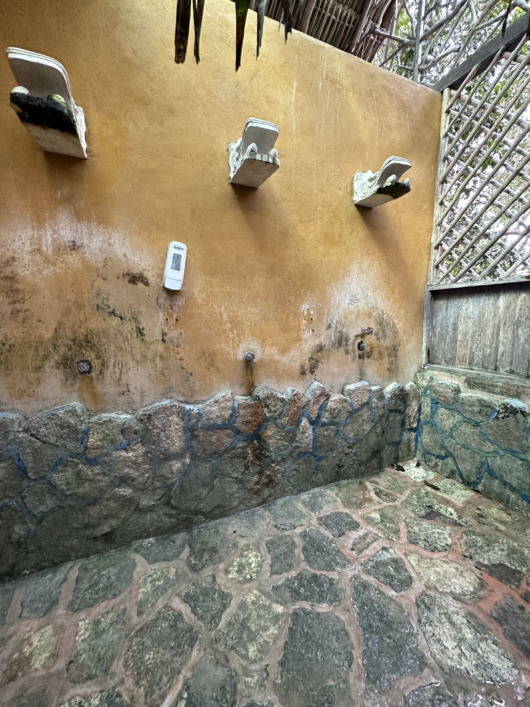 The shower room, yeah pretty cool dragon shower head
Cenote Cristalino (Tripadvisor)
Originally we wanted to go to Jardin del Eden Cenote, but once we started going there around 4:20pm an American guy drove out and asked if we were going there.  I said yes, and he said that they were already starting to close down at 4pm (closing time was 5pm) so he advised us to go to the cenote next door which was Cenote Cristalino.
We are glad to also go Cristalino because the cenote itself was also very nice and there was a place where you can jump off a two storey cliff as well.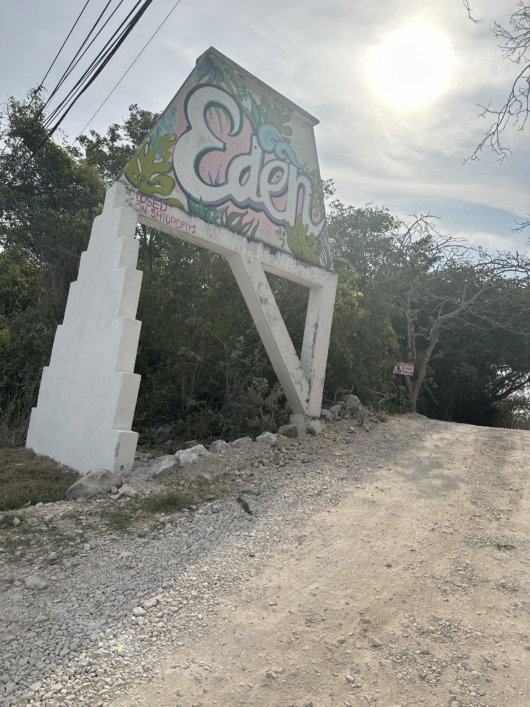 Originally where we wanted to go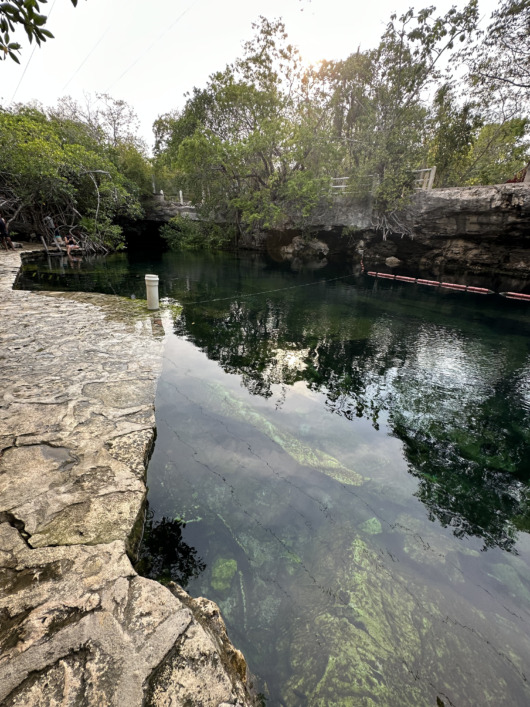 Cenote Cristalino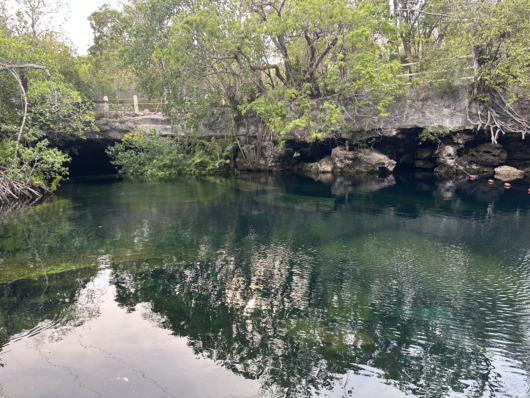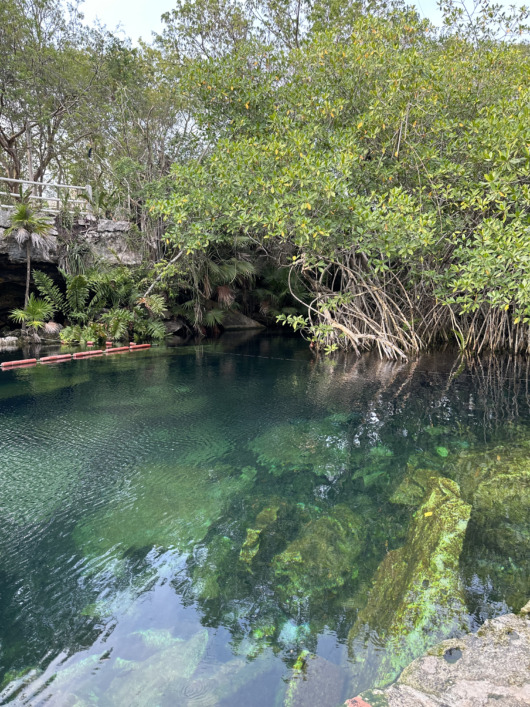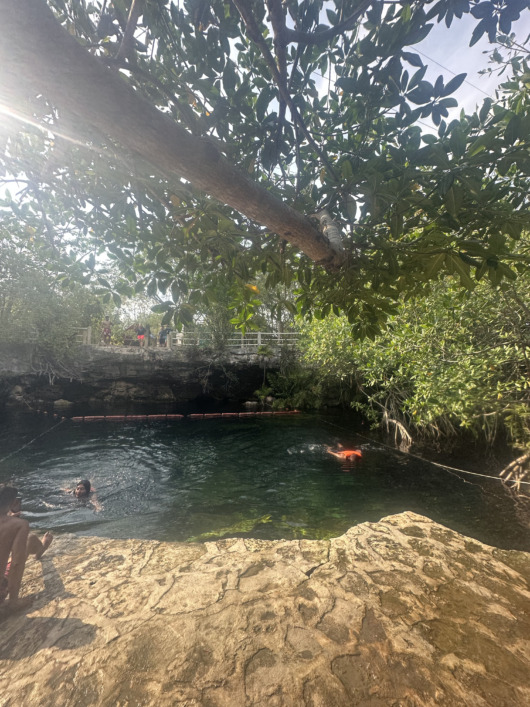 Swimming with Turtles at Akumal Bay
Another once-in-a-lifetime experience that we had in Tulum was swimming with the turtles in Akumal Bay, a protected area located on the Caribbean coast of Mexico's Yucatan Peninsula and is home to a large population of sea turtles.  Tourists are able to snorkel in the crystal-clear waters of the bay and are almost guaranteed to see several sea turtles during their visit. The turtles are accustomed to humans and are generally calm and unafraid, allowing swimmers to get an up-close look at these gentle creatures in their natural habitat.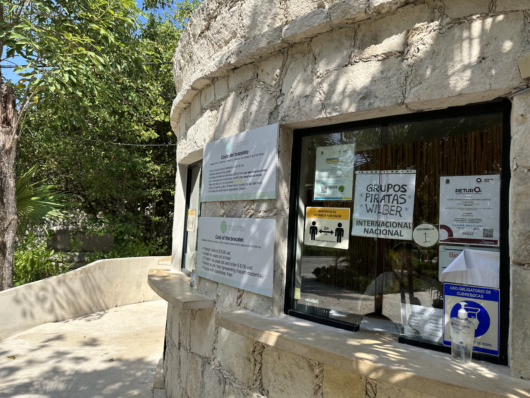 Pay to get in.  Also need to pay for lockers.  They ran out of proper lockers so we had to put our belongings in their boxes, which were overlooked by staff and security cameras.  I didn't completely trust putting valuables there, so I put my valuables (ie. phone) back in my car and the other stuff in the box.
Here, 4 very famous turtle species can be found, and the ones we saw were all probably Loggerhead turtles. A new conservation law has been implemented to protect the turtles, so you need to have a tour guide to take you to the designated areas to see the turtles. Our tour guide was super helpful, took amazing photos for us with our go-pro, and made our experience even more special.  Swimming with these graceful animals is a truly magical experience and is a must-do for nature lovers visiting the Riviera Maya.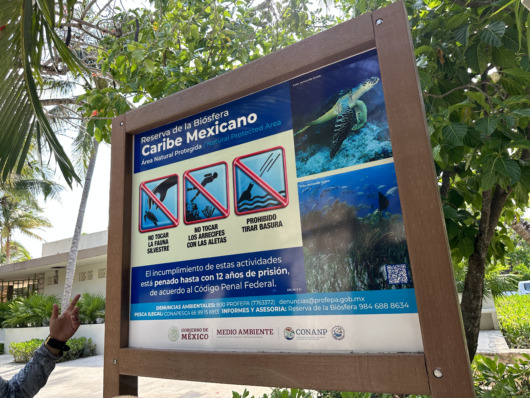 Things you can't do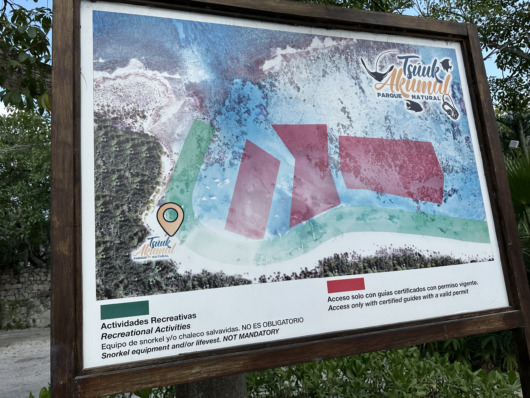 The red areas are the areas with the turtles and you have to be guided by a tour guide as written here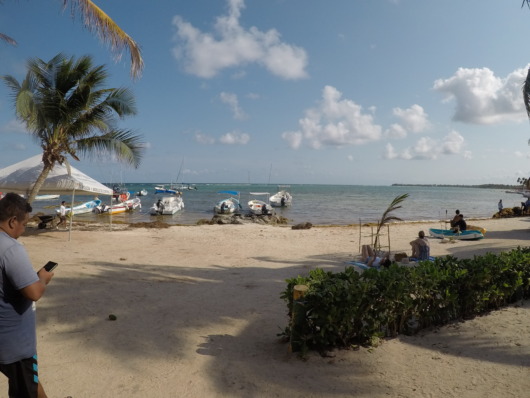 Our tour guide wanted to wait for more people to come before we went since we went pretty much the last few hours at like 4ish pm.  Ultimately it was just us and him, so it was pretty much like a private tour.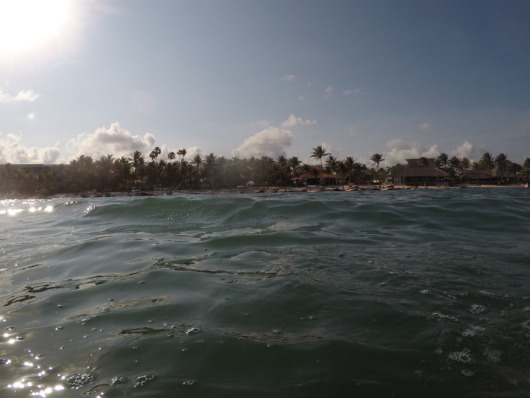 The best time to go is actually early in the morning, around 8 or 9am.  Akumal Bay gets more and more crowded starting 10am, with the peak at around 12pm.  The problem with coming at this time is not only the amount of tourists, but that with more people looking at the turtle, the sand from the bottom actually gets lifted up, meaning your vision of the turtles will start to get blurry.  Luckily during 4ish 5ishpm, the sand got settled again, so we were able to see the turtles quite clearly as well.
The turtles that we saw were huge!  For me I felt they were as big as an adult human.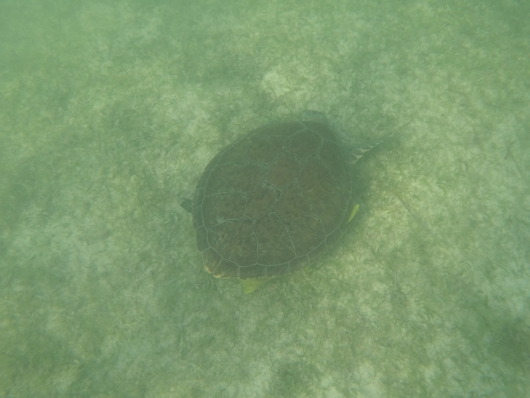 They are really cute because after a couple minutes, they will swim to the surface to take a quick breath, like for a second, then come back down again to eat grass.  Also, for each of the turtle, it's like they each have their own fish friend because a fish or sometimes two will swim under or on top of the turtle.  Not sure why this happens, but it was so so cool.
Swimming with turtles at Akumal Bay was definitely our favorite activity for our trip in Mexico.  It was just sooo cool to see such large turtles at close range, and watching them swim and get up to breathe was just awesome.
Chichen Itza (website)
Chichen Itza is an ancient Mayan city in Mexico known for its impressive ruins and architecture. The city is renowned for its impressive architecture, with the most famous structure is the El Castillo pyramid, which has 91 steps on each side and was used for ceremonies and rituals. Other notable structures include the Temple of the Warriors and the Great Ball Court, where the Mayans played a game called "Pok-ta-Pok." Chichen Itza also has a cenote called the Sacred Cenote, where the Mayans performed sacrificial rituals.
Chichen Itza is part of the New Seven Wonders of the World because not only does it boast a rich history that spans over a thousand years, it is an exceptional example of the achievements of the ancient Mayan civilization. The pyramid's precise positioning and design were based on the Mayan calendar and were symbolic of the Mayan civilization's advanced knowledge of astronomy and mathematics. Additionally, Chichen Itza's mix of Maya and Toltec architectural styles and cultural influences make it an important cultural site.
Quick side note – if you're visiting Chichen Itza or Valladoid, these places have a different time zone (one hour slower) so you'll end up "saving" one hour when you go to these places from Cancun / Tulum.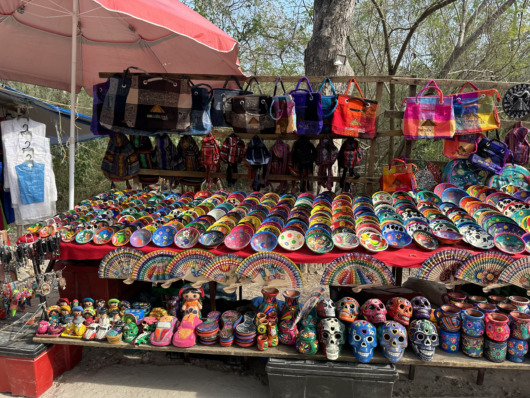 Along the way, there were many Mexican souvenirs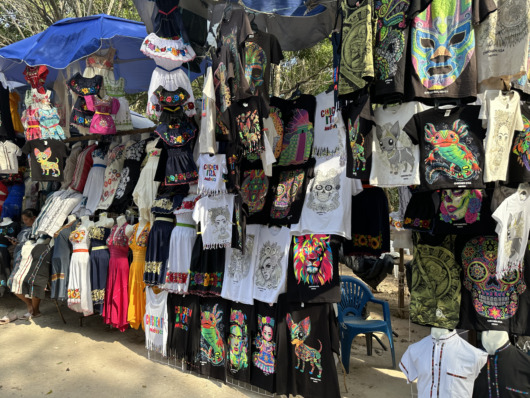 Literally many tourist shops along the road, like selling t-shirts and toys and what not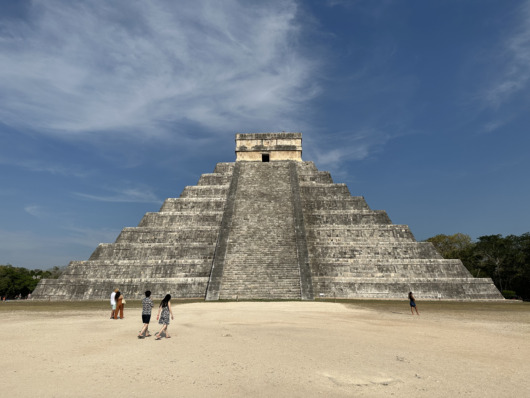 El Castillo Pyramid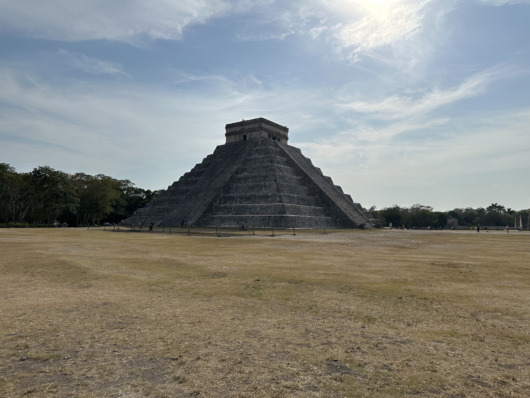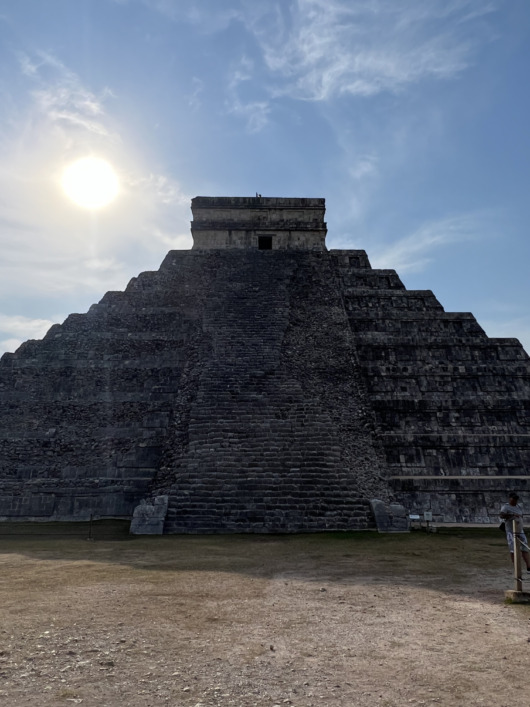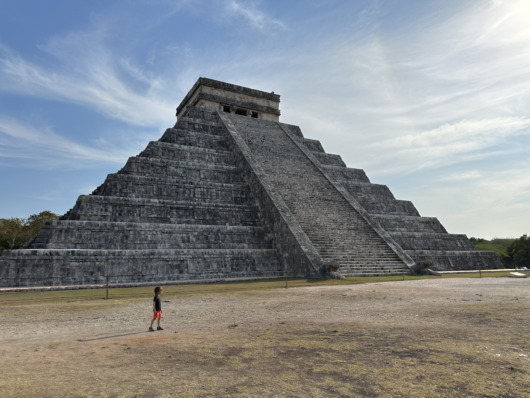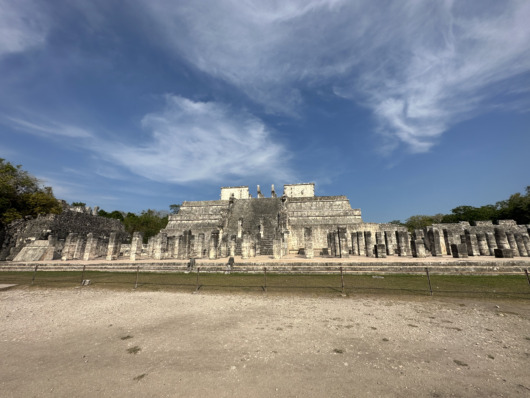 Temple of the Warriors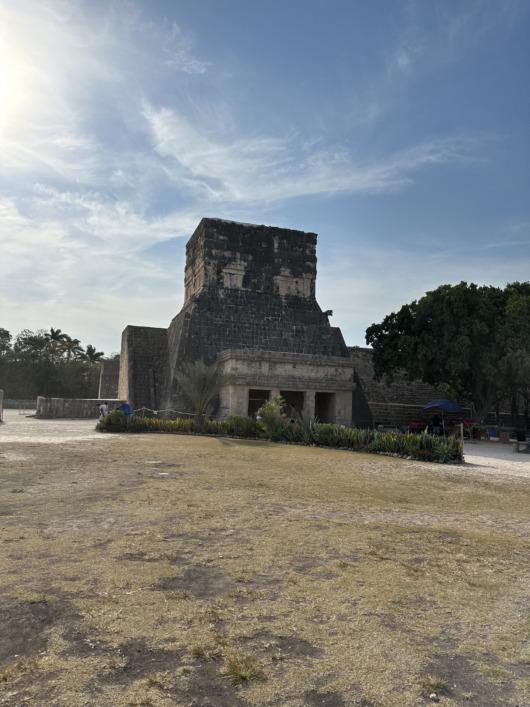 I must admit, I wasn't impressed by what I saw.  To be fair I did not had any context as to the significance of Chichen Itza, so when we went inside this area, it was just a bunch of ancient buildings filled with empty spaces around it, and these temples and pyramids looked shorter than what I had imagined them to be, considering that it was the new seven wonders of the world.  Maybe to those that are interested in the Mayan civilization would find this exciting, but I found this to be just okay.
Tulum Pueblo
Tulum Pueblo is the small town located approximately 3 km from the famous Tulum Beach area. It's known for its quaint and charming atmosphere, contrasting the luxurious and touristy vibe of the beach and hotels. Tulum Pueblo is a great place to explore, with numerous artisan shops, restaurants, and bars that offer a slice of local culture. There's also a farmer's market on Saturdays that is definitely worth checking out. In Tulum Pueblo, you'll find most of the necessary conveniences that travelers require, like banks, convenience stores, and pharmacies. While it's not as glamorous as the Tulum Beach area, Tulum Pueblo has a unique charm that makes it a worthwhile destination. If traveling to Tulum, we recommend taking a stroll through Tulum Pueblo to get a feel for the local culture and check out some excellent local food options.
For what it's worth, you can come here to exchange your USD to pesos at a good price at many different exchanges, and there are some interesting shops and restaurants and taco places you can visit.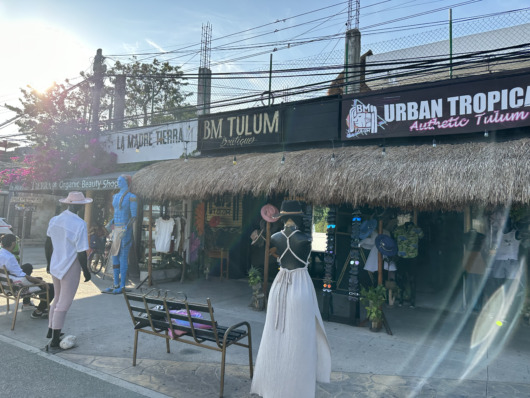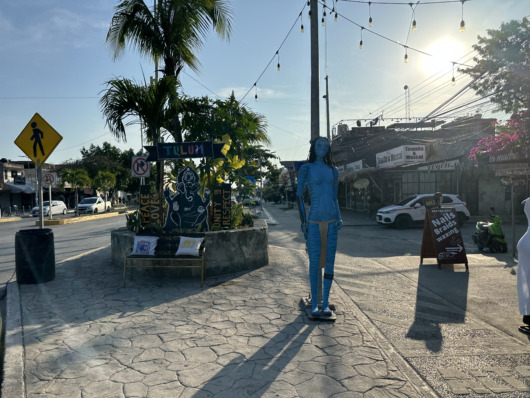 This very realistic looking Avatar mannequin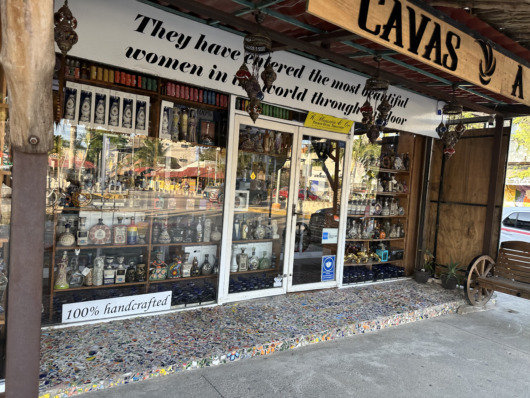 Fancy some cavas and tequila?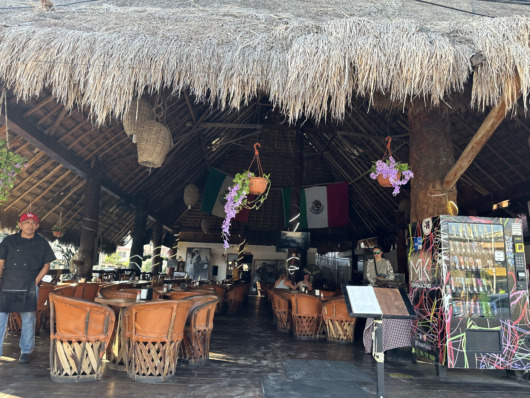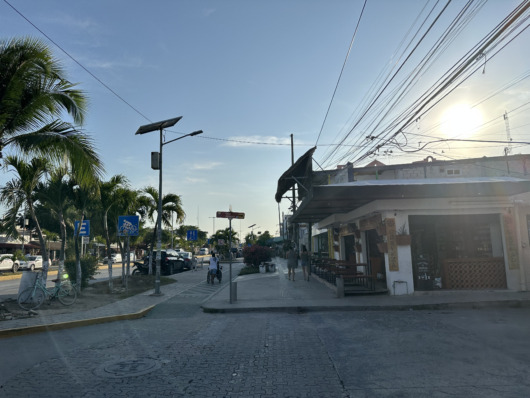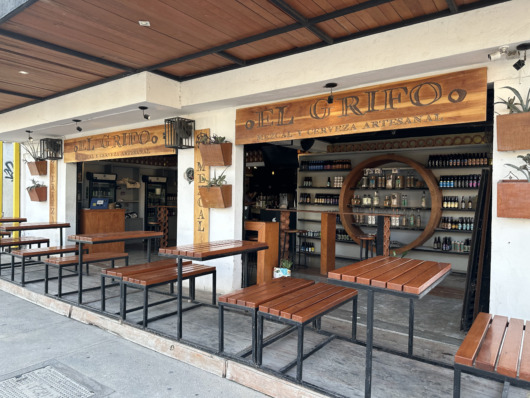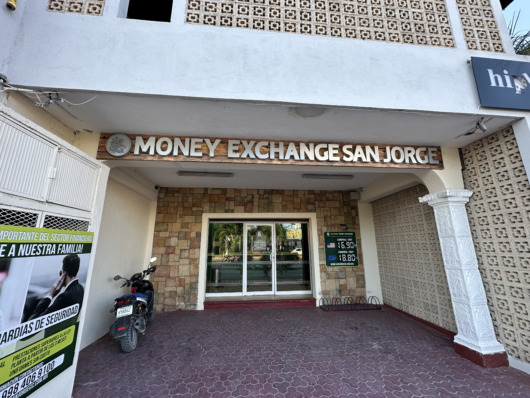 Money Exchange San Jorge, good rates compared to airports and at HK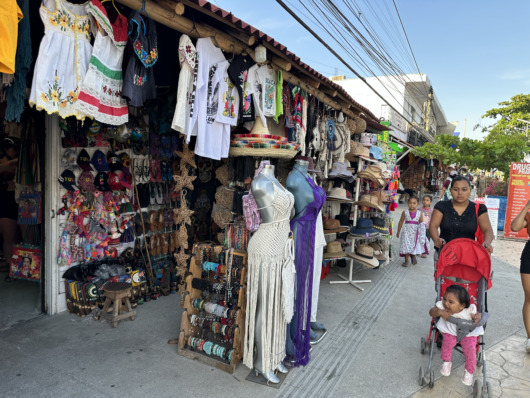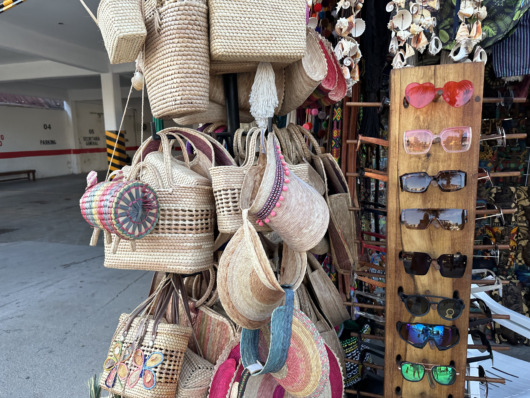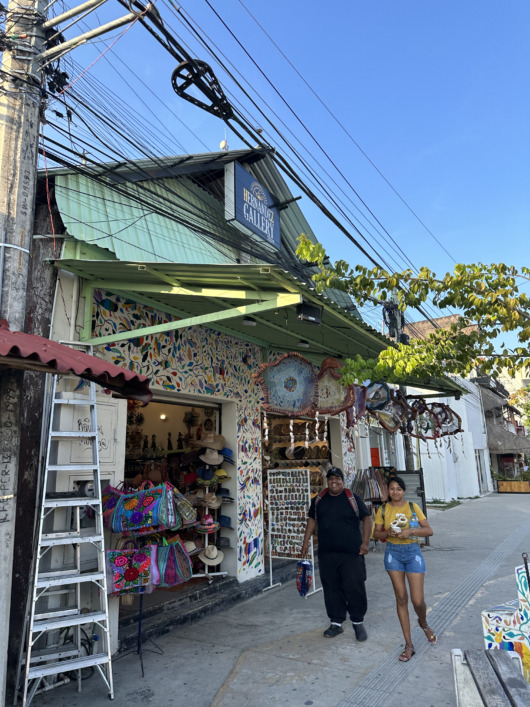 The super colorful souvenir shop that we bought stuff from – Hernandez Gallery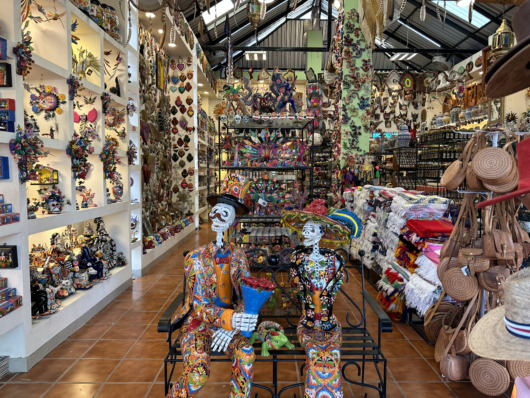 You can check out their Instagram at @HernandezGalleryTulum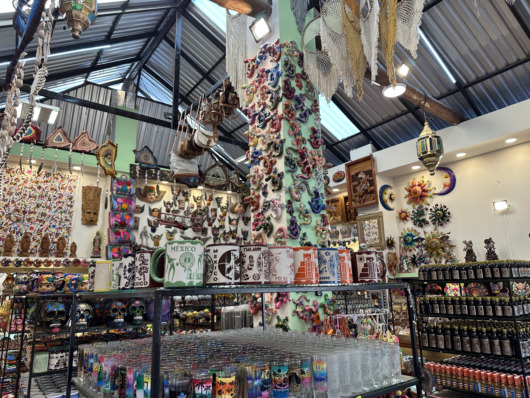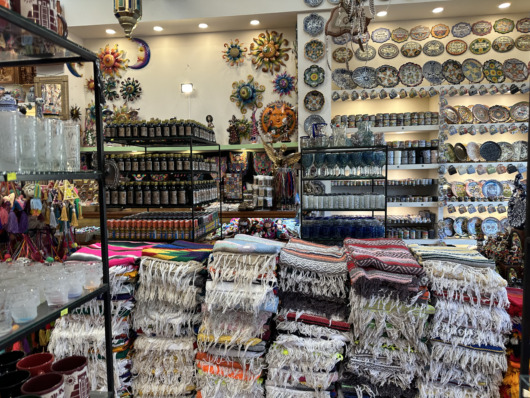 Casa Malca and Follow That Dream Sign
We went to a couple of photo shooting spots that were apparently popular?  First was the Follow That Dream sign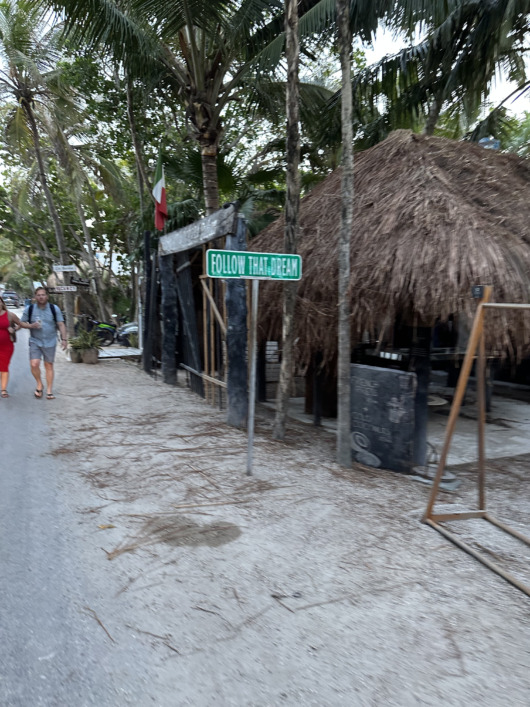 We actually thought we missed out on it or it was under construction because the house next to it was like… demolished. lol.  But this sign was actually the attraction itself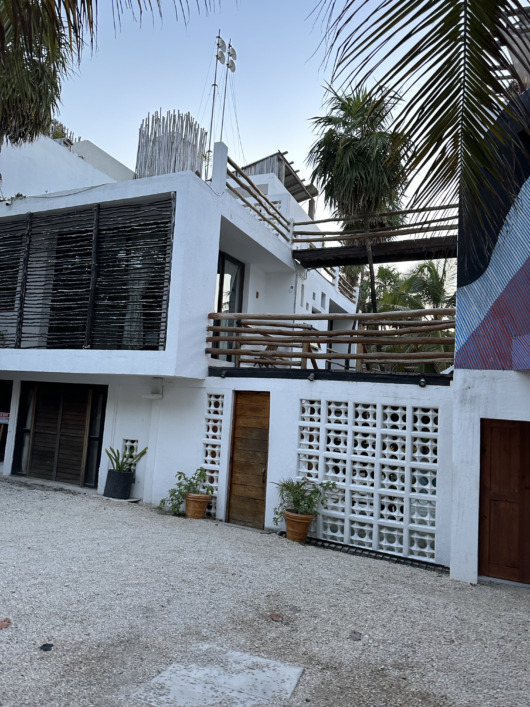 After, we went to Casa Malca. Casa Malca is a luxurious beachfront hotel located in the town of Tulum on the Caribbean coast of Mexico's Yucatan Peninsula. The hotel is housed in a former mansion that belonged to the famous drug lord, Pablo Escobar, in the 1980s.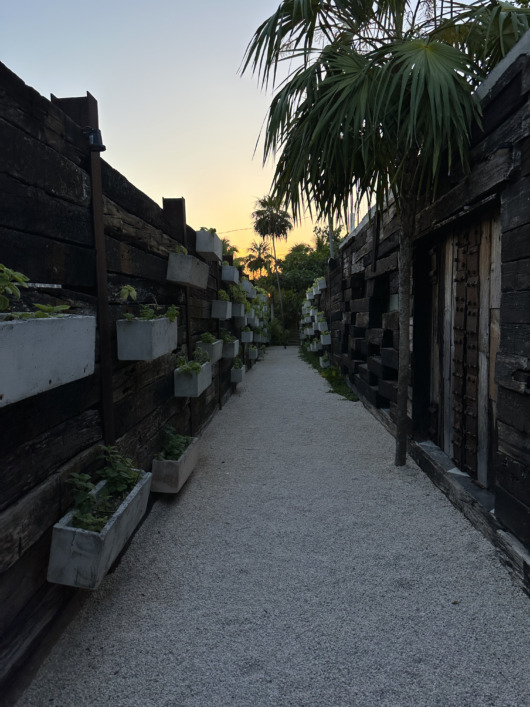 It's famous for a big swing that you can sit on to take photos.  But I guess now they only allow guests to take photos, because when we asked about it they rejected us, woo woo.
Overall, Tulum is definitely a must-visit destination for anyone looking to experience a unique blend of nature, history, and culture. I hope our experiences inspire you to embark on your own Tulum adventure and make amazing memories that will last a lifetime!  To read about hotels and restaurants that we visited, click here.
Other places to go: Isla Holbox
BLOGS I RESEARCHED FROM YOU CAN REFERENCE TO
https://segredosdeviagem.com.br/en/tulum-cancun-and-playa-del-carmen-the-perfect-itinerary-for-7-days/
20 Most Instagrammable Places in Tulum – Best Tulum Photo Spots and Tips
https://www.getyourguide.co.uk/cancun-l150/from-cancun-or-playa-del-carmen-tulum-discovery-tour-t66870/?visitor-id=XT3BBFIXDOS1Q8SPY70FG3F6AEC3TZHR&locale_autoredirect_optout=true
The Perfect Cancun Itinerary [2023]: From 3 to 7 Days + Useful Tips (By Car or Bus)
https://togethertowherever.com/tulum-ruins-vs-chichen-itza/#:~:text=The%20answer%20is%20no.,downtown%20Tulum%20(Tulum%20Centro)
Tulum Itinerary: How to Spend 3, 4 or 5 Days in Tulum [2023]