The first time I was pulled over by the cops, I was paranoid. It was literally my first day ever in Mexico. Even though I only had one cocktail in Arca a few hours before driving, which would have been way below the alcohol limit of .08 in Mexico (equivalent to about five drinks), I was still in fear. Would I need to be in jail? Or would I need to bribe them? They stopped our car, looked around the back, asked for my driver's license (gave them my international one), and after a few minutes, let me go and said it was a "precaution". Maybe they were just picking on me for looking Asian and touristy, maybe they were attempting to be bribed but realised I might either be too savvy or too stupid to do so. In either case, I was relieved I was let go soon after without any repercussions.
Driving in Mexico is definitely quite an experience. People are driving twice the speed limit at times, the lines indicating the lanes will sometimes just "disappear" or "merge" into the next one, leaving you little time to react to switch to another lane, and police is rampant, especially at night. Most police were holding rifles, reminding me of my experience in South Africa.
This post will give you all the tips and advice I have researched and experienced so that your time in Tulum and Cancun can be even more smooth sailing. I will talk about the scams in rental car agencies and gas stations, police bribing, and of course driving in Mexico and other tips you should be aware of. So if you're planning to visit the Riviera Maya of Mexico, read the whole post so that I can help you (and at the end I will talk about my 2nd time being stopped).
Driving
the white lines to separate the lanes might sometimes disappear, so you will just have to follow the car in front of you or just use your best guess to estimate where the lines should be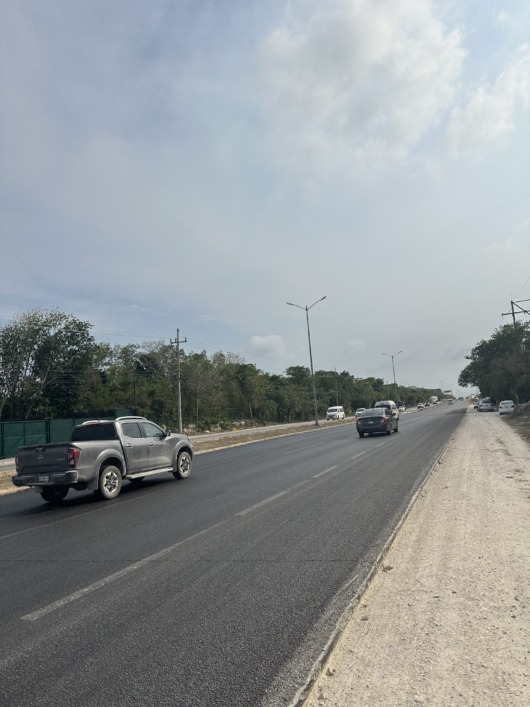 Here it's easy to see but sometimes the white lines don't exist
I generally followed the traffic when it comes to following the speed limit; yes sometimes you might be driving above 10kph the speed limit, sometimes you will be driving almost twice as fast; just follow the general traffic and you should be fine
I recommend not driving at night because many roads do become incredibly dark, and there are more police roaming around during the night. If you're planning to drink and party, it might just be easier to grab a taxi.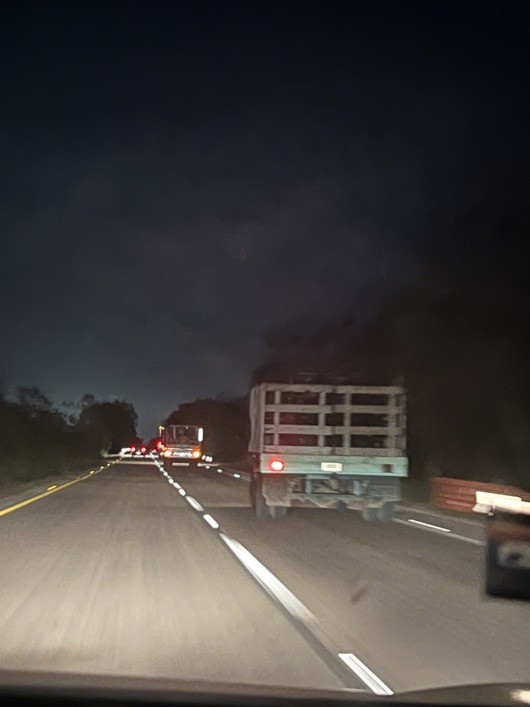 Not the police but we also saw national guards as well
Cancun roads can be incredibly confusing, because there are inner and outer lanes, so if you're a beginner and using Google Maps, it can be quite confusing as to which lane you should be taking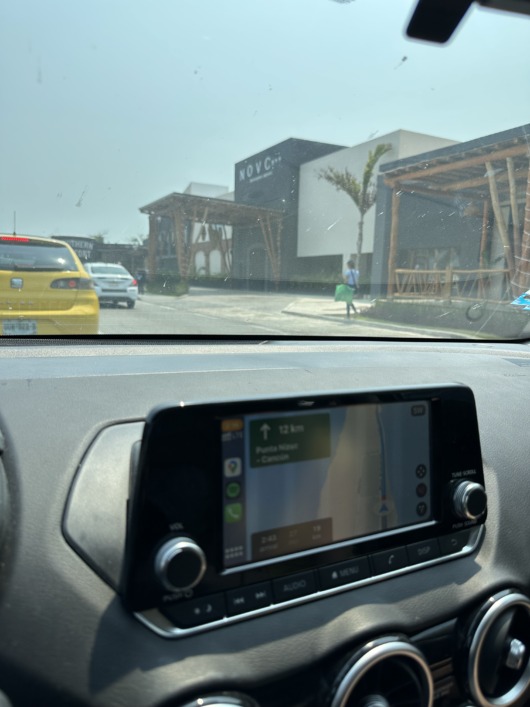 Speed bumps are incredibly annoying!! Some of their speed bumps were incredibly tall, so if you do not slow down at all, your car will be jumping up and down. They are also incredibly hard to see during the night. This was something I despised and did not understand why they were implemented
Sometimes you will see the sign "Retorno" on the highway and even local roads, which means you can do a U turn to go the other direction. This was something I thought was very convenient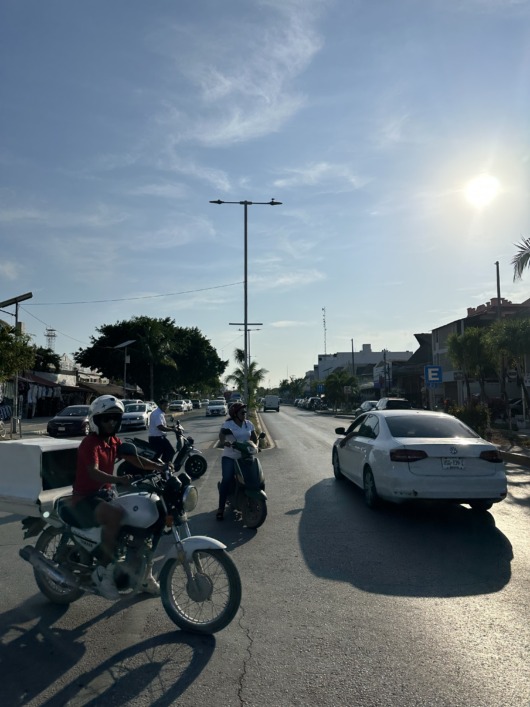 People trying to "U-turn" on this local road
Put your valuables and important items in the trunk and don't leave them visible
Use toll roads if possible as they are generally safer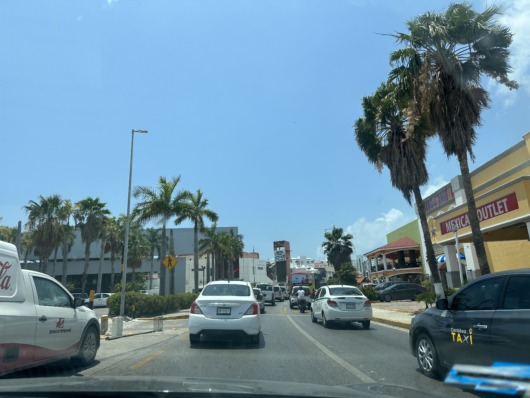 Easy drive in the hotel zone of Cancun
Check signs for payments on the streets
The signal lights go from green to flashing green then yellow then red when it is about to stop
Sometimes, traffic obstacles will just appear without warning, closing off the lane in front of you, so you will need to be aware at all times while driving

Window cleaners at stop lights, if you accept service, give them 10 pesos / USD 0.5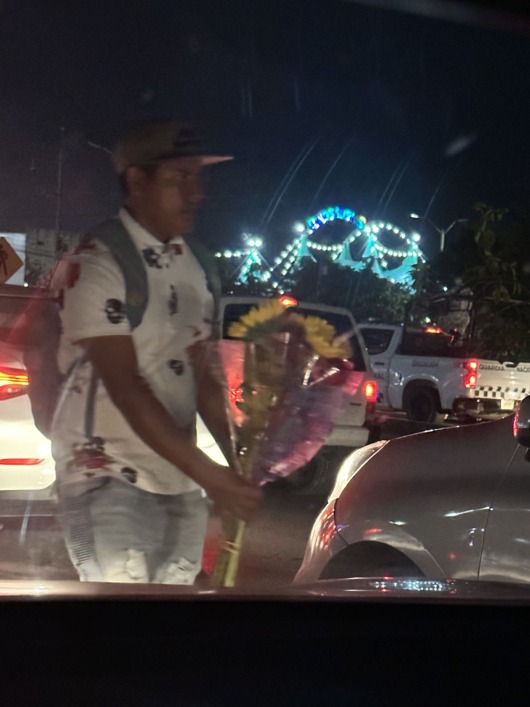 Not a window cleaner but someone selling flowers at stop lights
You may have to pay for damages upfront before getting reimbursed by insurance

Report all incidents immediately to police and/or car rental company to ensure you get reimbursed. Your car rental company will tell you how many hours you must report the incident to be reimbursed (usually within 2 hours)

If police stops you: stay calm, if you can speak Spanish with them let them know you understand Spanish

A common tactic police use to intimate you is by speaking Spanish fast with a scary tone; they will ask for your driver's license, and if they hold on to your license and hesitate to write ticket while talking to you with the ticket paid in hand, they are most likely trying for a bribe; the standard procedure is for the police to take your license and hold it until you return the next day to pay your fine at the police station. Some police may use your lack of knowledge to scare you into thinking you did something wrong for a bribe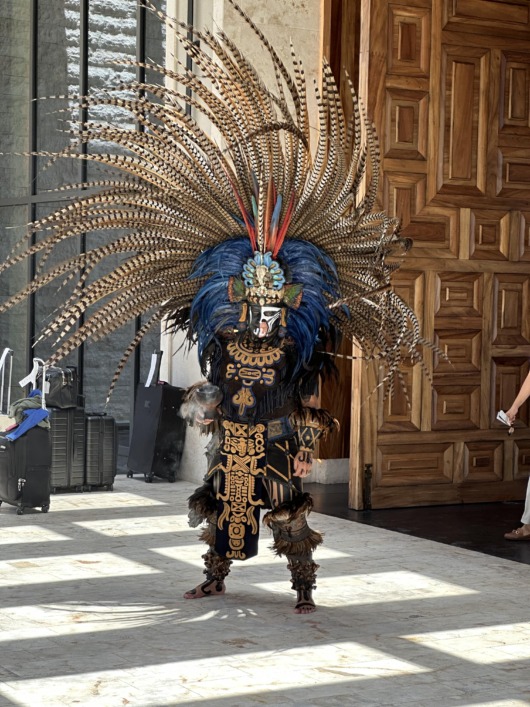 Don't let them scare you
If police asks "Como lo arreglamos?" or how are we going to fix this? Means they want to be bribed. You can respond "You are right, please give me the ticket and I will pay it." and sometimes they will give you a ticket or let you go.  Or you can just bribe them.  They cannot ask you to pay the fine there, you need to go to an office, and if you pay within next 3 days you have a 30-50% discount

Don't park where curbs are yellow or where there are signs posted for no parking; do note that the yellow on the curb can sometimes be a bit faded

If you have an accident or any other emergency, just dial 911 from your cell phone. If you are on a toll road or a major highway, contact the Green Angels, which is similar to AAA in the USA. They are a bilingual fleet of green trucks (hence the name). You can contact Green Angels at 01-55-5250-8221

For what road signs in Mexico looks like, go to https://en.wikipedia.org/wiki/Road_signs_in_Mexico
In a way, I enjoyed and also did not enjoy driving in Mexico. While there were laws, it was also lawless when it came to driving, if that made any sense. Like yes there are road rules to follow, but at the same time there isn't / sort of relaxed rules like when it came to merging into different lanes it was sort of flexible at times because of their lack of lane lines.
Car Rental Agencies
Like many travel blogs on Mexico, I booked a car through rentalcars.com and booked MEX RENT A CAR / MEX ALLIANCE (most blogs recommend booking through DiscoverCars.com though). Overall, I did not feel I was scammed at all, especially with the person in charge when we arrived, who helped arranged the car for us, she explained very thoroughly all the charges and insurance and what was included and what was not (although right now I am emailing them about a difference of USD 15 and why that is, but no biggie). I don't have any extra tips outside of the ones I researched:
Read all terms and conditions

Although extra insurance isn't mandatory (such as your credit card company or travel insurance might have third party liability already), it is just so much easier and better to buy full insurance coverage with zero deductible directly from the car rental agency because it is a must to have car insurance for all vehicles in Mexico (make sure it includes everything such as windows, tires, sand, minor damages); zero deductible means you won't have to pay for ANY damage (ie. if $500 deductible means excess of $500 then they'll cover). If you rely on third party insurance, the deposit will be much greater. If you have a zero deductible insurance (collision damage waiver and third party liability), your deposit will be very minimal – only to cover fuel service fees

Full insurance includes collision damage waiver and third party liability and theft protection; all in fine print

Usually insurance is extra USD 10-20 per day

Extra costs are licensing costs, airport fees, sales taxes, local taxes

Make sure all hidden costs that weren't included are asked about

Remember to also pay additional drivers' tax if there are extra drivers

If your travel insurance or credit card co. provide insurance already, and you insist on using them, there can be a USD 1000 – 2500 hold on your credit card, and they will be very persistent about buying Mexican insurance instead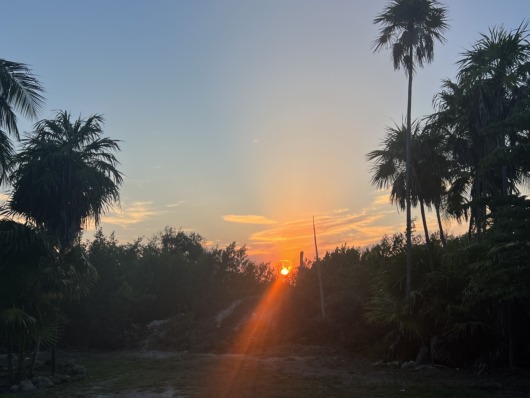 Random sunset pic
Take pics and videos of your rental car for any scratches and dents and fuel levels; return same fuel level

Take pictures of car in event of an accident/incident, get an accident/incident report from police or rental company

Price should be about USD 30-50 per day for small sedan with full insurance; if price is too cheap it means there are a lot of hidden fees unaddressed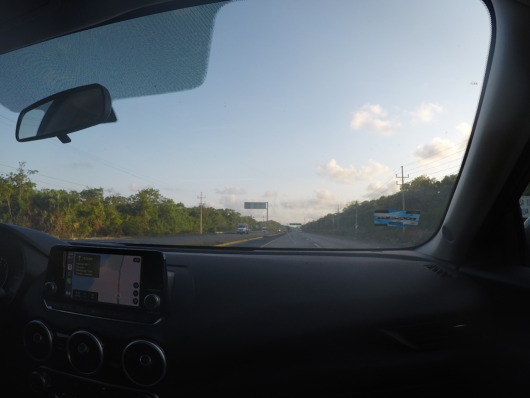 Ask if there is any refund for early return (it's normal if there isn't) or if there is a late return or plane delay what the extra costs will be and how it will be charged (per hour or per day etc.)

Ask about mileage restrictions and roadside assistance costs and directions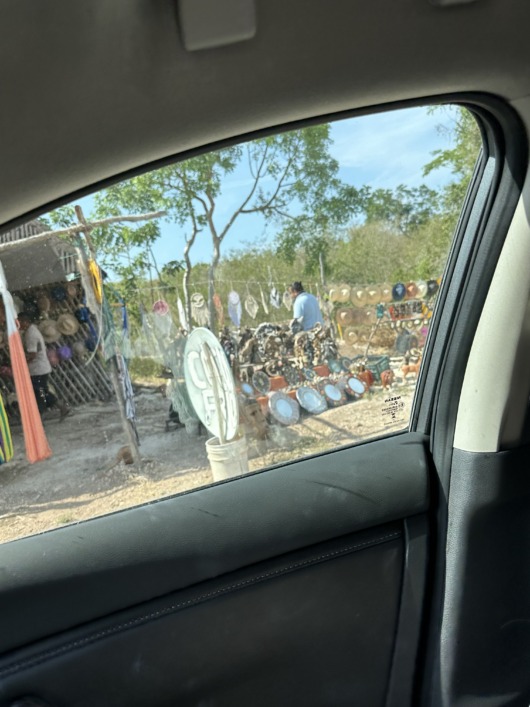 Ask for full print out of rental contract

Always have rental agreement in car

Carry photocopy of passport, not the actual passport, as the police will have power over you if they have your actual passport

Have copies of your insurances

Be careful of their upselling

Prepay car to guarantee car class, otherwise risk getting downgraded on the day of

For car return, follow signs to Cancun Airport terminal 2 and 3 (for Mex Rent a Car I had trouble finding the entrance, but just follow the signs to Car Rental and drive slow and once you passed the major car rental companies such as Enterprise and Hertz, you'll want to start merging to the right lane and you'll soon see a green fence with a small entrance to enter)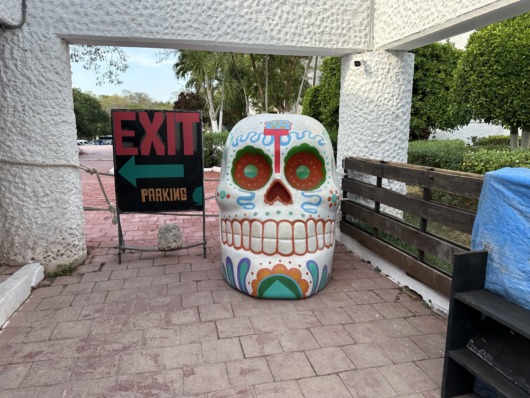 Me wishing the car return entrance was as visible as this
Gas Stations
I had to go to the gas station about three times the entire trip not only to fill up fuel, but for some reason, one of my tires' tire pressure kept being too low, so I had to get Google Translate for the gas attendants to help me out.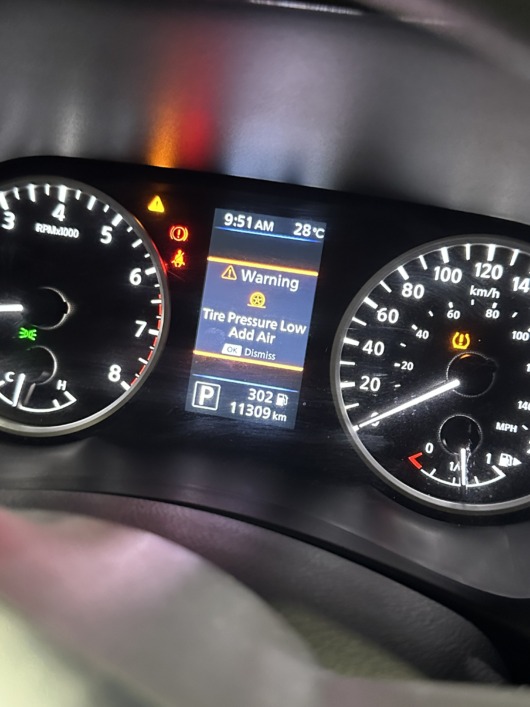 The gas station brand that I kept seeing was Pemex, so I assumed they were a big gas station chain. Anyway, some tips for you:
If you're paying cash, count out loud how much money you're handing to the attendant in case they trick you and say you paid $20 instead of $500. (This maybe happened to me? Since I thought I paid $1000 but when I looked back the gas attendant said I only paid $520. The 20 peso and 500 peso bills are both blue in color and look similar. Or maybe it was just my mistake. Categorise your bills in your wallet accordingly)

Sometimes they work as teams so you can be distracted by one gas attendant and not know what the other gas attendant is doing, so be aware at all times
Upon arriving the gas station, hold up USD 1 / 20 pesos so they know you will tip them and they won't pull any funny business

Make sure the gas meter starts at 0, not at the previous fill up level

Know the volume of your gas tank and estimate the cost before filling up

Show them the amount of gas you want them to put in. For me, I usually just said full tank.

When they are done pumping gas, hold up peso bill and get them to acknowledge that amount they are about to receive, ask "Bueno?" then when they tell you amount is correct hand them bill and the tip. (This was not applicable for me since I used credit card)

Better to state quantity (20L or 40L of gas) instead of dollar amount, you usually get more gas with the former

Be vigilant about what is happening around you especially when people approach you to help

Or just pay with credit card for less hassle with cash

Get receipts for everything, make sure you aren't charged even if CC is declined, make sure it's your own credit card not someone else's

Pay in Pesos and not USD as CC reader might not work, and USD exchange rate tends to be bad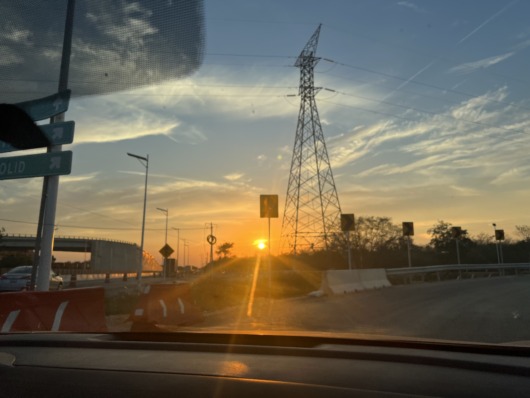 Another beautiful sunset we witnessed
Other Very Useful Tips
Check what time cenotes close AND also the LAST ENTRY time; usually they close at 5pm and the last entry is at 4:30pm, so plan your itinerary accordingly. Some close later, some have earlier last entry times, so be sure to check.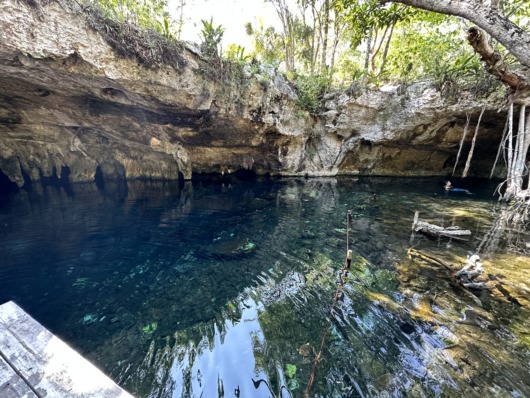 Gran Cenote
Cenotes are usually near different attractions or nearby other cenotes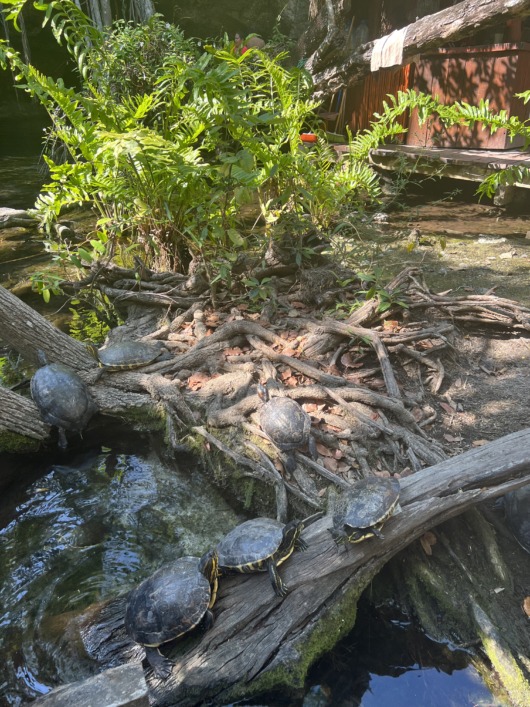 Six turtles in Gran Cenote! Kawaii @( * O * )@
If you plan to do water activities in Mexico, make sure you bring your own towels, flip flops, aqua shoes, water bottle, sunscreen lotion, goggles, snorkeling gear (esp. the breathing apparatus, you can use the goggles provided by them), and GoPro camera and/or water bag to protect your iPhone when swimming underwater
Technically, you can't wear sunscreen lotion before entering a cenote, and you must shower beforehand
Paying in pesos is generally slightly cheaper than paying in USD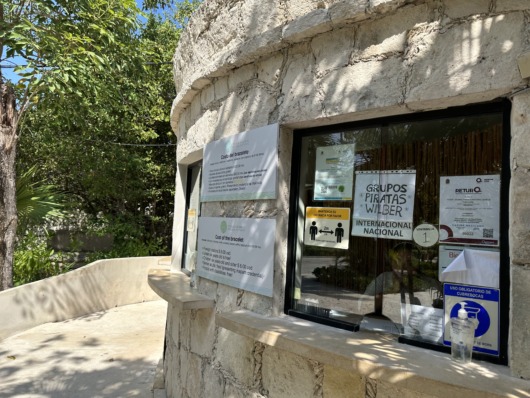 Money exchanges can be found in downtown Tulum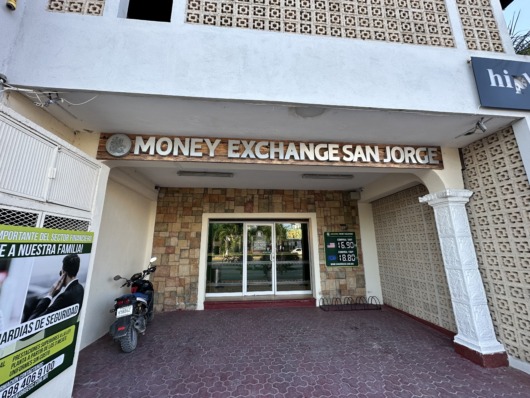 Money Exchange San Jorge, they paid 16.90 pesos to 1 USD
Drink only bottled water and never tap water in Mexico! There is a saying that you should only drink beer and tequila in Mexico and never water. My sister got food poisoning either from drinking the poor quality water or from eating cheap food.
Which brings me to my next point – only eat from places that are reputable, visited by many, and not just some random market or random street stall, or otherwise you will risk food poisoning, or eat at fancier / nicer / cleaner restaurants
Mexico is quite dry and sunny, so bring sunglasses and lotion and lots of bottled water along the journey
Tourist guides are required if you're doing snorkelling in Akumal Bay since the gov't introduced protection of the turtles in certain areas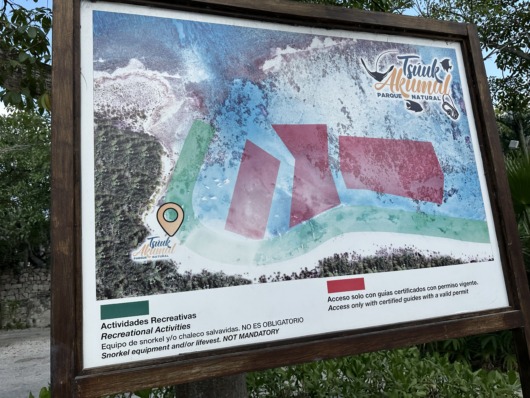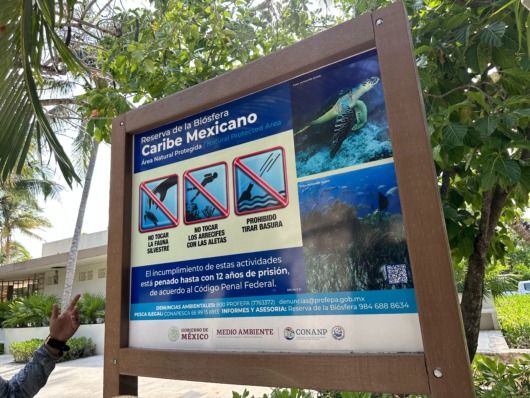 If you're travelling from Cancun / Playa Del Carmen / Tulum to Chichen Itza or Valladoid, don't be surprised if you suddenly gained an hour!  The latter two areas are located in a different time zone, so you'll have one extra hour to spend when you get there!
Learning a few Spanish words such as "Gracias" and "Hola" can help a long way to come across as polite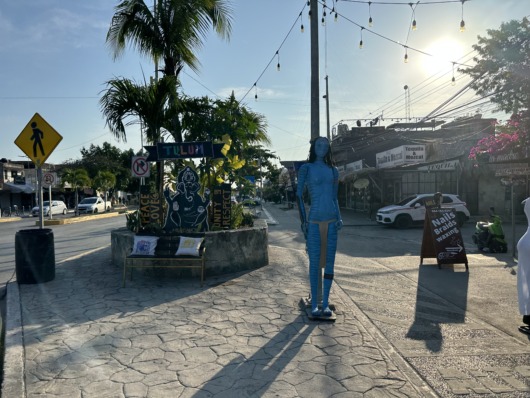 Don't be an Avatar, learn a few Spanish words
So, after the first pull over, I could not wait to head back to my modern luxurious hotel as I was still a bit shocked and terrified.  Within ten to fifteen minutes, I was stopped by police, again! I was so used to driving fast during the day that during the night, I missed a couple of speed bumps and didn't stop fast enough, and there were a couple of cops along the road which I reacted too late, and I stopped when they hand gestured me to. This time, I really thought I was in it for good. They would see that I was speeding and check for my alcohol level; I was going to jail or had to bribe them to be let go.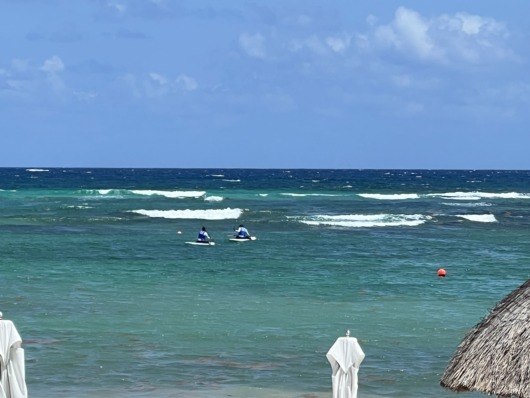 The view from my hotel
…until I realised it was just a silly nightmare?  The cops told me to roll down the windows, and simply said that I was driving too fast and I should slow down since there were speed bumps along the way. That was literally it. WHEW. Even though I felt I was more "wrong" in this time, the cops ended up letting me go even quicker than the previous ones. I did not even have to show my license or anything.
Ever since then, I drove a bit slower during the night.