After visiting Yokohama and Hakone, we did a quick stop at Fujikawaguchiko.  Got there early afternoon, had lunch there, spent the rest of the afternoon there, woke up really early to catch the beautiful clear skies to see Mt. Fuji, and started our drive back to Tokyo in the morning to make our lunch reservation.
We were very fortunate because on the first day we were there, the skies were quite grey and the weather wasn't very clear.  We had to do many things fast because sunset was very early in Japan in the winter – the skies were pitch black by around 4:30pm, so when we got there in the early afternoon, it didn't really give us enough time to do many sightseeing, let alone see Mt. Fuji anymore.
Anyway, if you want to read more about my hike up to Mt. Fuji from before, you can read it at Let's Drive: Mt. Fuji and Fuji Five Lakes.  This blog post will be a quick recap of what we did for this trip in Fujikawaguchiko.
Accommodation
Fuji View Hotel (website)
Don't have photos (yet) but I'll try to get some.  The hotel seemed to be popular with tourists as many tourists on tourist buses came packing – we saw about two different tour buses come.  The price was very affordable and the room size was adequate, and you do not need to get a room with a view on Fuji.  Because we did that and guess what – we didn't get to see Fuji mountain anyway (laugh out loud).  But!  They did have a top floor on the sixth floor where you can see Mt. Fuji and it is very pretty!  We woke up at about 6ish am to see Mt. Fuji, but it wasn't that nice yet, so we slept until 8am to see it again.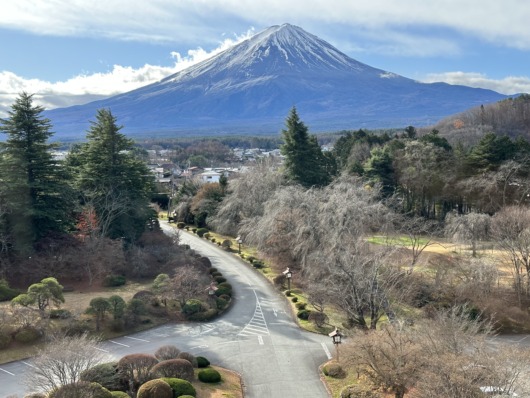 The view from our hotel, absolutely stunning
Moonlight Villa
Not sure what these are, but they look kind of like capsule hotels?  We just passed by them so I took a quick shot.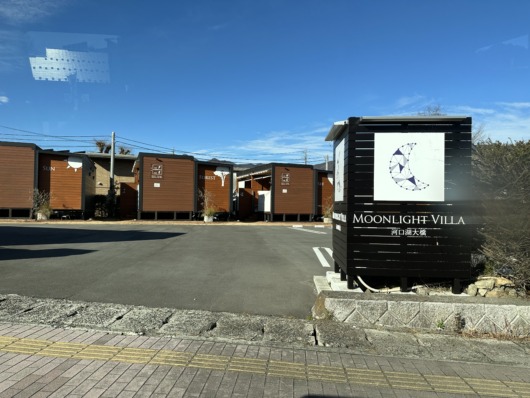 Food
Hoto Fudo (website)
One of the most popular dishes in Fujikawaguchiko was Hoto Fudou, so we tried the sort of thicker and less smooth version of udon noodles.  The restaurant we tried it at was Hoto Fudo, which apparently had multiple branches.  We went to one where the exterior was very unique.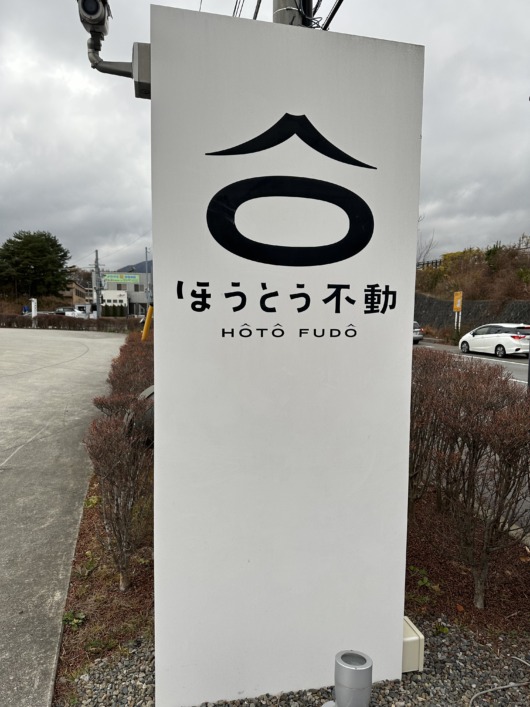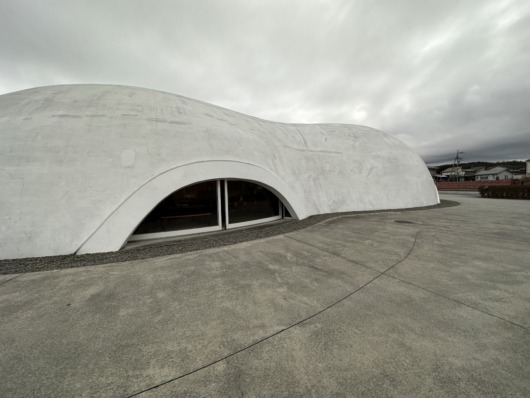 Shaped like half a pear sunk into the ground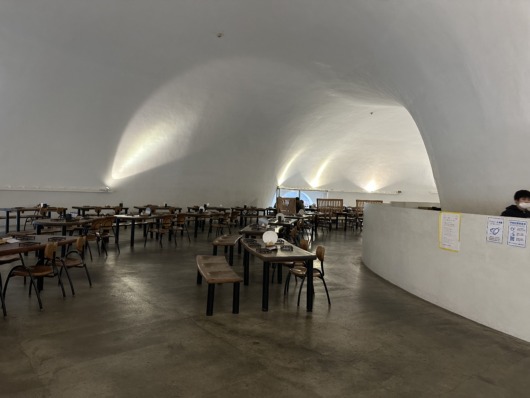 Interior, felt like a cave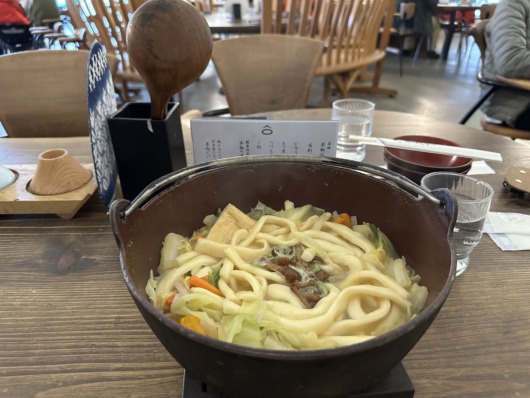 Noodles.  To be frank, they were okay, nothing special.  You can skip if you want, unless you're like me and have to try their popular noodles in the area.
Sushiro
Cheap sushi.  This branch was worse than the one I tried in Hong Kong.  Although very cheap, highly advise for you NOT to go.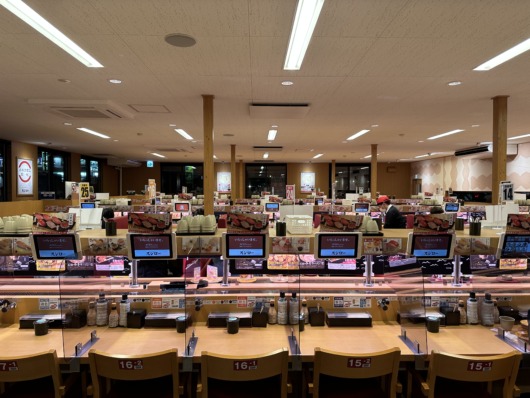 Fuji Tempura IDATEN (website)
The restaurant that I wanted to try the most was Fuji Tempura IDATEN!!  Unfortunately for us, when we got there the line was too long and therefore they already cut the line.  Cry cry.
Things to Do
Oshino Hakkai 忍野八海
One place you can visit while driving up from Hakone.  Nothing special to do there, more like a place for tourists to do some shopping.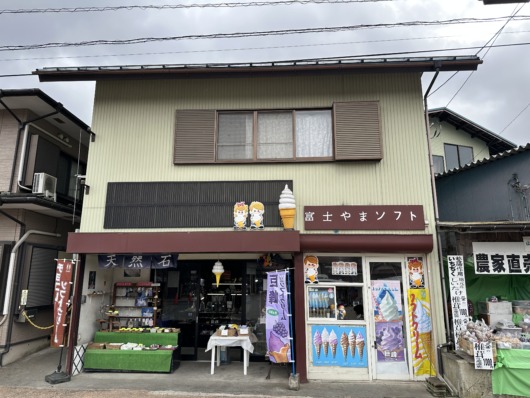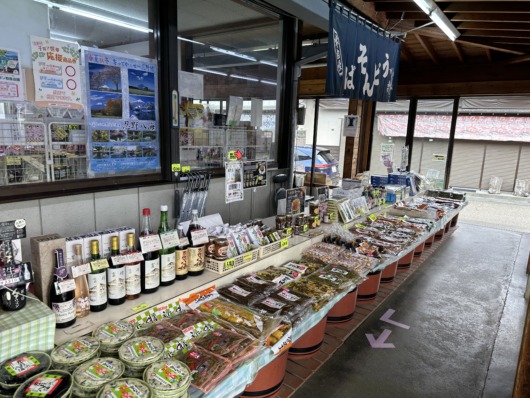 The small market shop I bought some very yummy wasabi nametake from.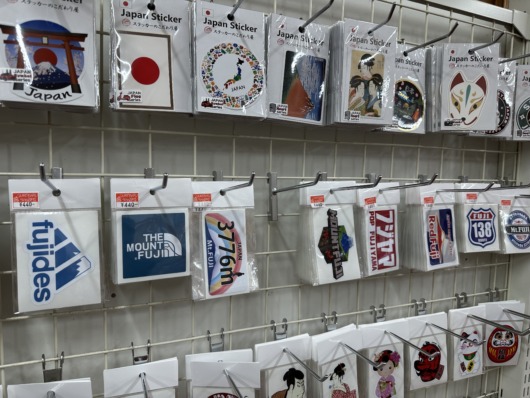 Tourist stickers.  Fujides and Red Fuji haha…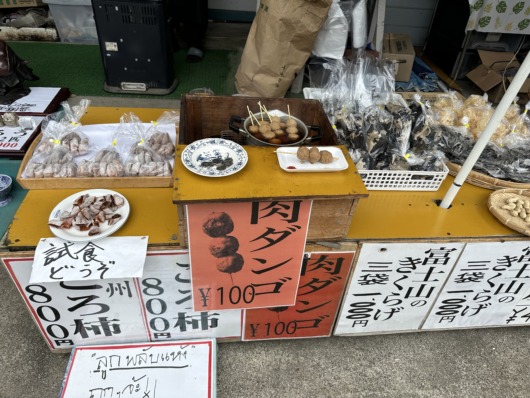 Meatballs, didn't try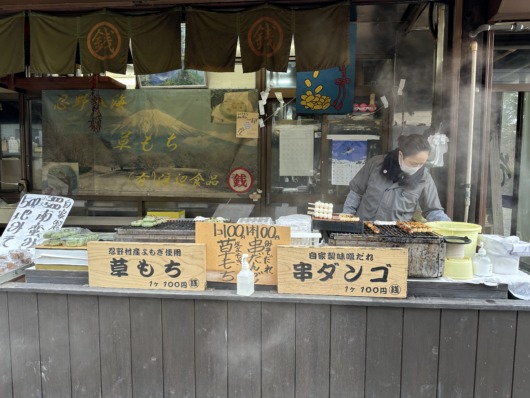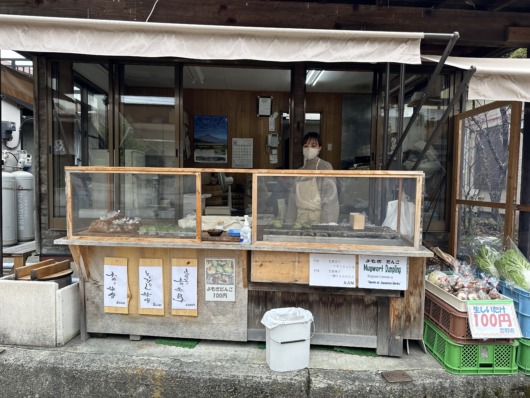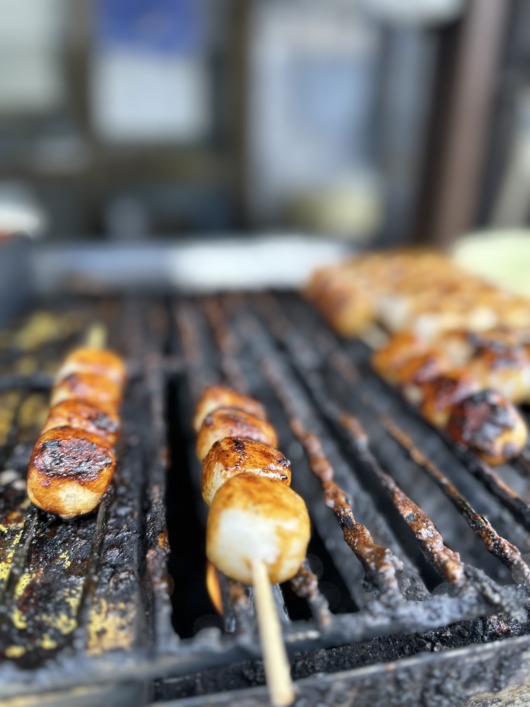 Savoury mochi, was just okay, can skip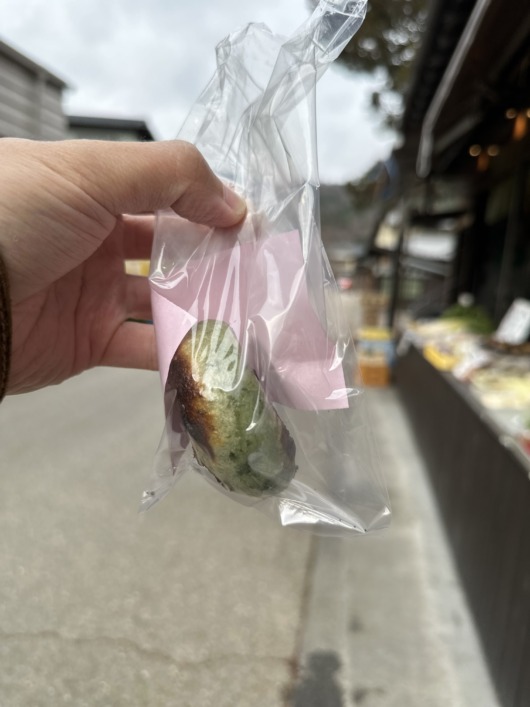 Forgot what this was, but this was yummy, suggest can try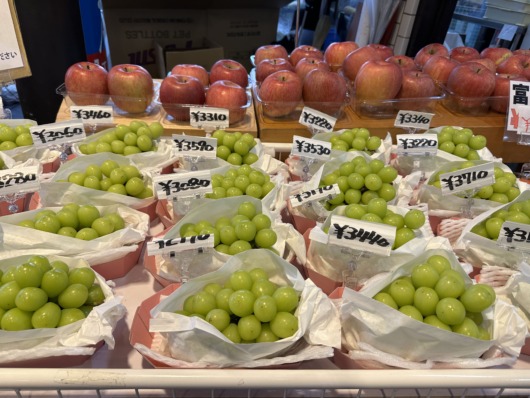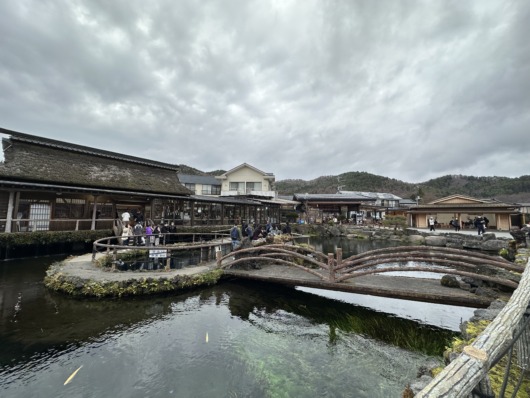 Oshino Hakkai 忍野八海
日川時計店 Shimoyoshida
Probably not really known if you google things to do in Fujikawaguchiko, but apparently this is a hot spot for people to take photos to put on Instagram with Fuji mountain in the background.
You're meant to take photos of the mountain or of your friends while crossing the street, but it's incredibly difficult because there's always cars coming from either side, so you have to take very quick few snaps and then get off the road each time, resulting in many imperfect takes.
Technically, you're not supposed to take photos there anyway because of the oncoming cars, but people still do it.
By the way, Shimoyoshida is just an area, and I found using the Chinese characters 日川時計店 pinpointed a more detailed location of where I needed to drive.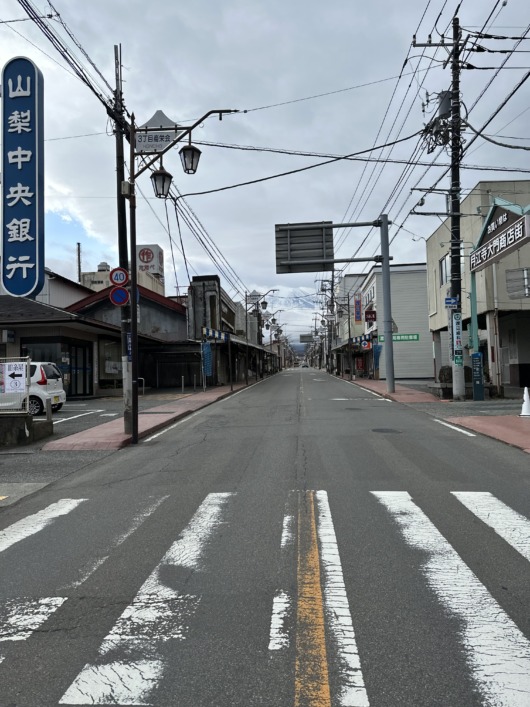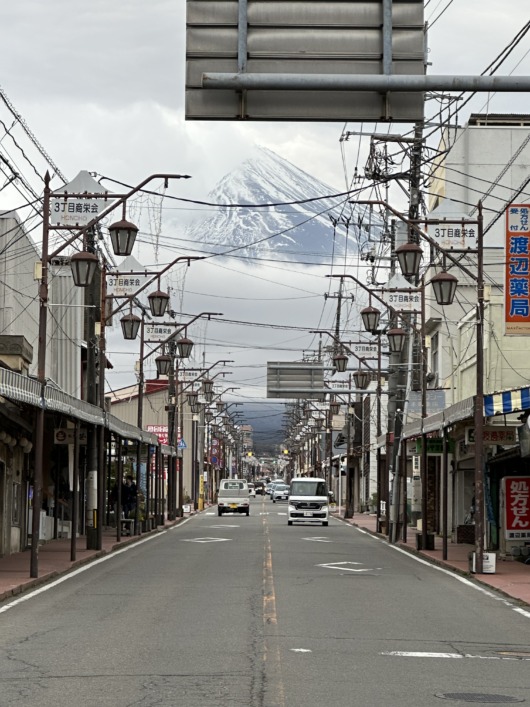 Saiko Lake 西湖
To get a glimpse of the surroundings, we drove to Saiko Lake.  We thought it was quite underwhelming, especially since we passed by Lake Kawaguchi, which I thought the latter was just okay as well.  And the weather was quite gloomy, which made enjoying the scenery much less appealing.  Therefore, we didn't even go to Lake Shoji afterwards.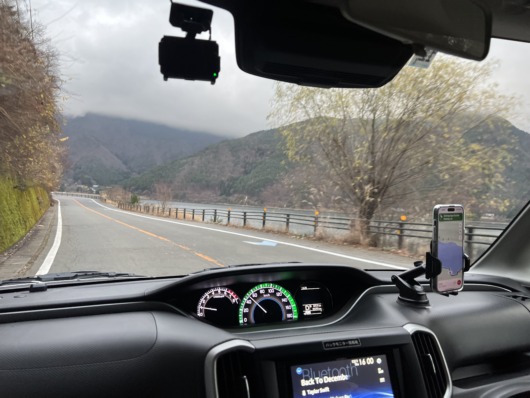 Driving there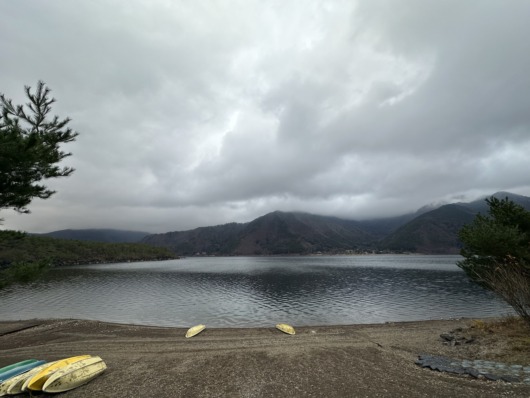 Mount Fuji
And of course, the highlight, the main purpose, of going to Fujikawaguchiko was to see Mount Fuji!  Here are some other pics we took.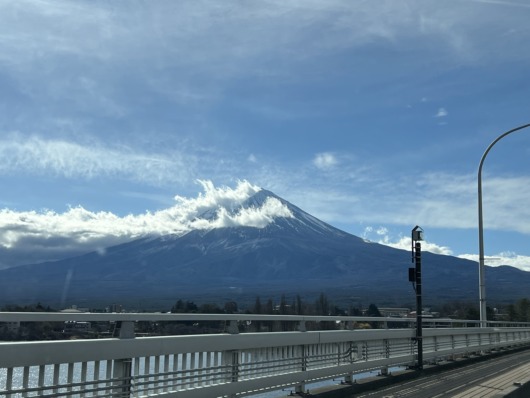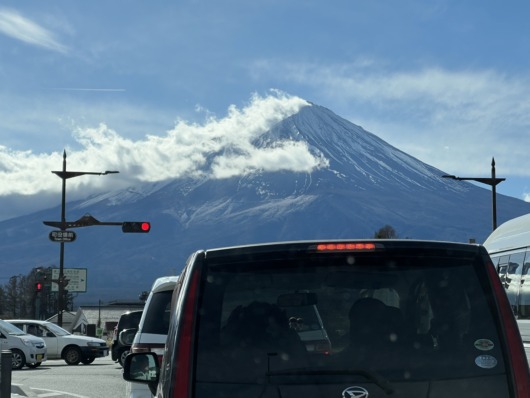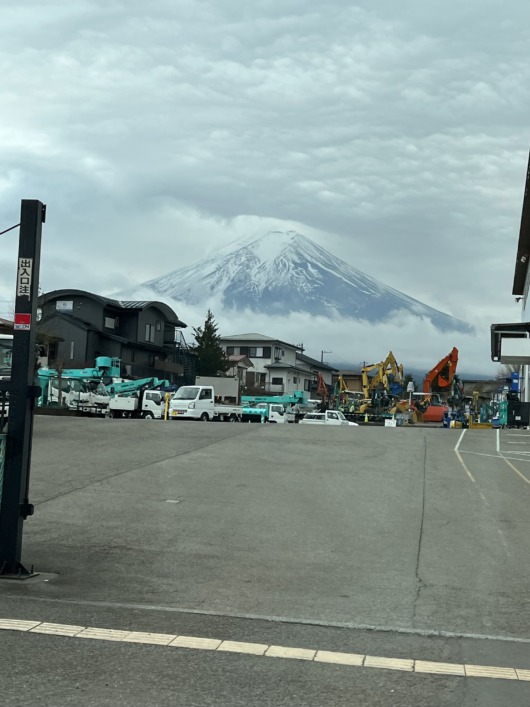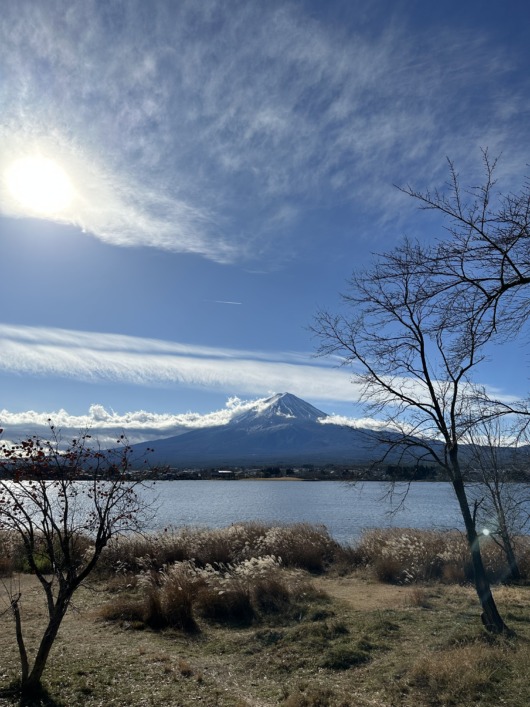 This was taken at a "secret" location.  If you know me personally, message me and I can let you know the details to get here.
We were very excited in the morning after since the skies were cleared up, because it was grey and sometimes rainy the previous days before, so it got better just in time for us to take many gorgeous photos.
We had so little time, but I actually researched a lot of other things to do around the area.  Here is the rest of the itinerary:
Chureito Pagoda

忠霊塔

 (morning)

Kawaguchiko Tenjozan Park  (morning)

Mount Fuji Panoramic Ropeway  (morning)

Ide Shuzo Sake Brewery (family run sake brewery, 9:30am or 3pm English tour, reservation online 800 yen per person incl. sake tasting) (morning)

Lake Kawaguchi

河口湖

(best view Mt. Fuji on the north side of the lake at Natural Living Center) (morning)

Lake Kawaguchi Ohashi Bridge
Kawaguchiko Amphi Hall
Lake Kawaguchi Mt. Tenjo Ropeway

Saiko Iyashi no Sato Nemba

Aokigahara Woods

樹海

– hiking + Fugaku Wind Cave and Narusawa Ice Cave

Lake Shoji

精進湖

Motosuko Lake

本栖湖

(Lake Motosu?)

Oishi Park

大石公園

Kubota Itchiku Museum久保田一竹美術館

Tenku no torii 河口浅間神社遥拝所 9am – 4pm

Kawaguchiko Music Forest河口湖オルゴールの森

Kawaguchiko Museum of Art
Other Food Options at Fujikawaguchiko
Fuji Tempura IDATEN (also near Ide Sake Brewery)

Restaurant Lakeside

Eat at Miharashi-tei