Tomorrowland is one of THE music festivals that you have to go to once in your life, especially if you're into EDM and dance music.  I was incentivised to go this year since I was collecting a lot of NFTs over the past years and also decided to collect Tomorrowland NFTs as well, which gave me access to presale for tickets!
This was my first year going to Tomorrowland, and it was definitely a very worthwhile experience to attend.  And so, I want to share my tips and thoughts about going to Tomorrowland for those who are planning to go soon or even for Tomorrowland veterans who might pick up some new tips as well!
(p.s. I uploaded a lot of Youtube shorts at https://www.youtube.com/@travelwithabutterfly for those who want to see what Tomorrowland 2023 was like! Search Tomorrowland in channel)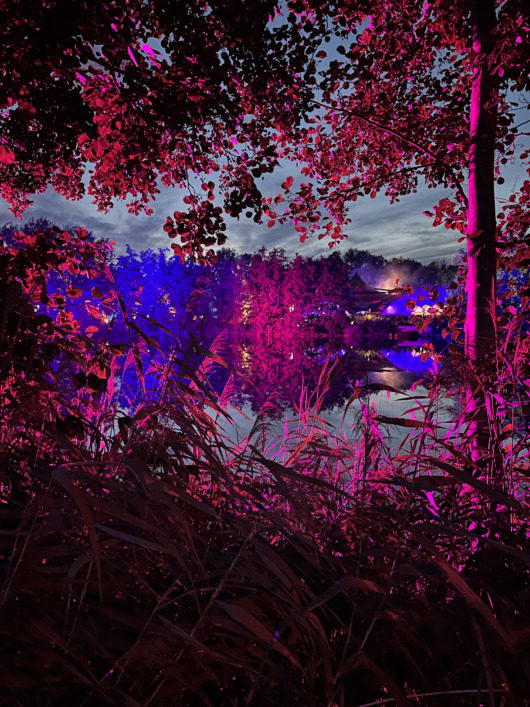 1. Tomorrowland is notorious for being the hardest music festival to buy tickets from.  They sell out within the first 7-8 mins!  And we're talking about an estimated 400,000 to 600,000 attendees in 2023!  If you want to have a chance to buy tickets without going through secondary market, and if you're crypto native, I suggest buying their Tomorrowland NFTs.  Collecting all 3 of their NFTs, A Letter from the Universe, The Reflection of Love, and The Symbol of Love and Unity, will give you lifetime access to presales (or you can swap all 3 NFTs for a free Full Madness ticket).  Their NFTs are on Solana, and you can search for them on magiceden.io (make sure there is a checkmark to each NFT collection to ensure it's the real thing).  To keep updated with all the NFT info and to ensure you have everything done correctly, and to verify the 3 NFTs, best you join their discord at https://discord.gg/tomorrowland.  There is no guarantee that you can buy the Full Madness Experience (entire weekend), but there will still be Magnificent Greens + Full Madness Experience packages that you can buy (that's what happened to me) which obviously you will have to pay a bit more.  Magnificent Greens is for camping grounds, but we didn't want to camp.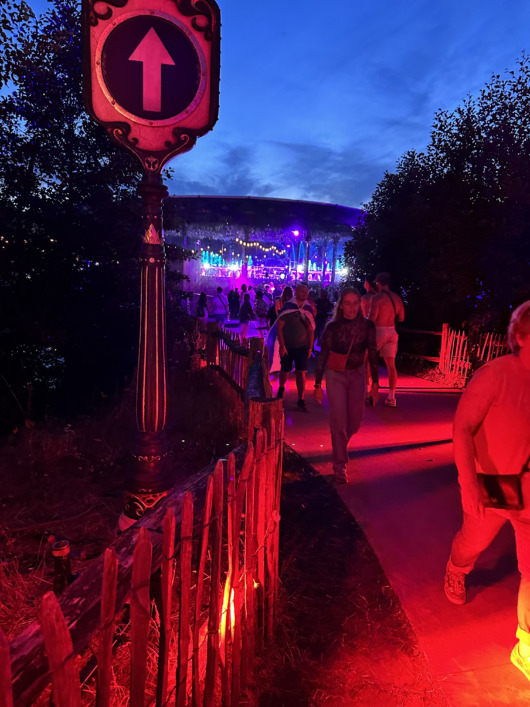 2. The presale for the NFTs for 2023 happened around early January, so be sure to be in the Discord and have all your NFTs ready by then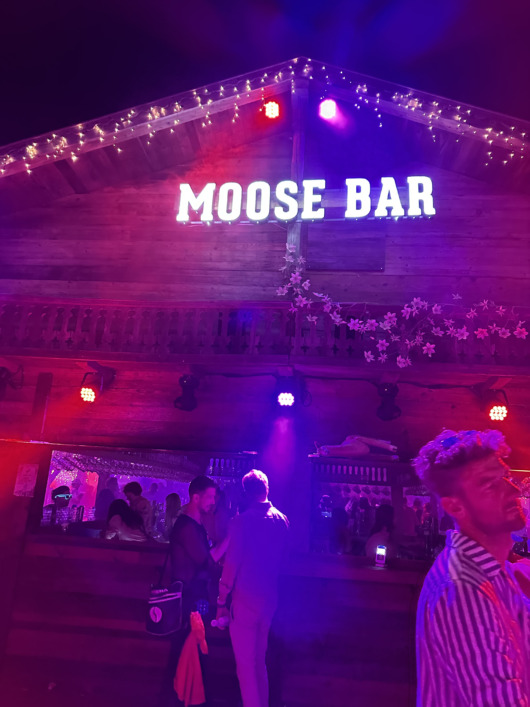 3. Tomorrowland has this strict process of Personalisation where you have to put in all the legal full names and e-mail addresses of all the ticket holders attending by mid February.  So you're probably asking, what if someone can't go later on?  Don't worry.  While officially they say they will check their IDs and make sure the bracelet name matches with the ID, a) they never checked our IDs at the festival and b) one of us couldn't attend so we had another friend attend, and he even linked the bracelet to his own Tomorrowland account (diff name) one day before festival and it still worked.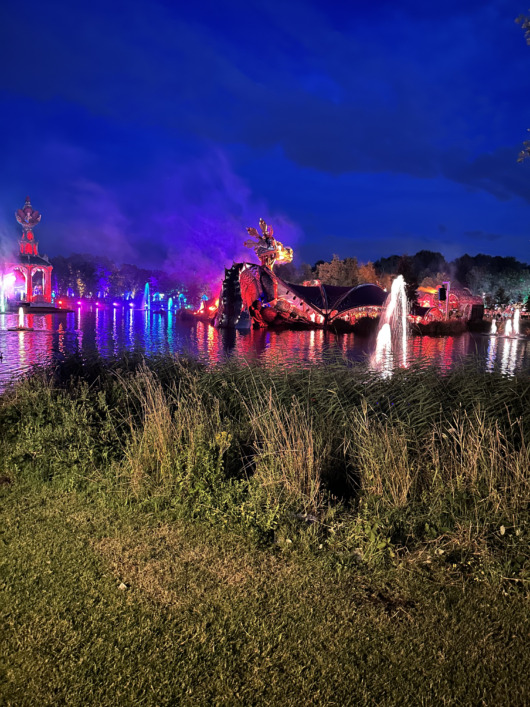 4. Bracelets take some time before they are shipped to your delivery address.  Expect it to be delivered around 1-2 months before the festival.  If you still haven't received your bracelets around 5-6 weeks before the festival, I suggest you contacting them.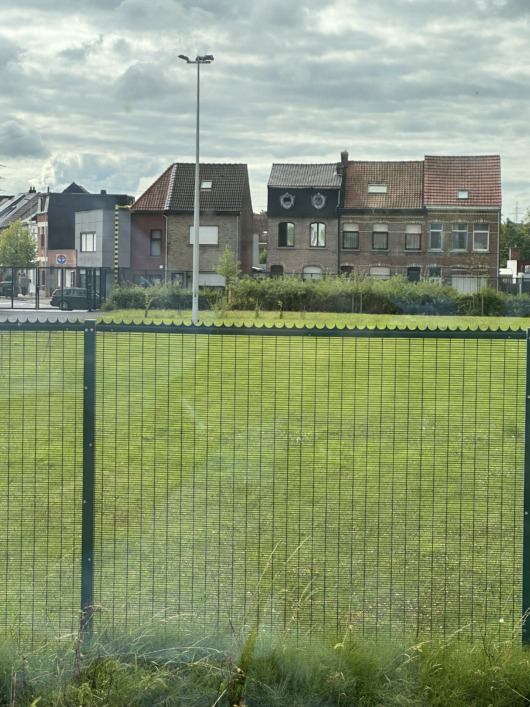 5. If you don't want to stay in Boom or find the prices there ludacrous (which they can be since they are taking advantage of the Tomorrowland hype), one suggestion I got which I also recommend is to stay at Antwerp, specifically near Antwerpen-Centraal railway station (main railway station in Antwerp).  It's only a few stops away from Boom, Tomorrowland.  That being said, know that the train frequency is about every 30 mins for one that goes past Boom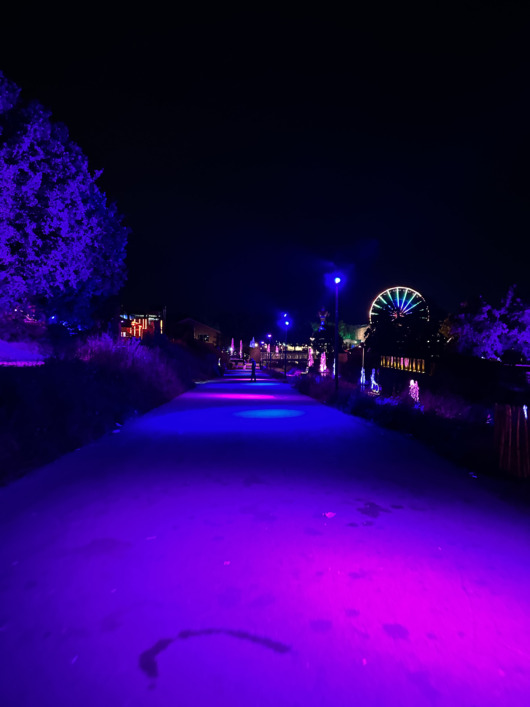 6. The last trains departing from Tomorrowland to Antwerp are about 2 hours after the final set ends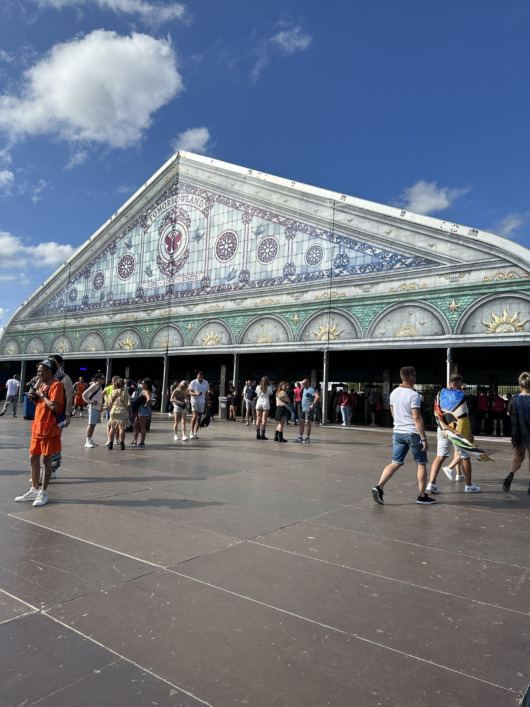 7. The train ride from Antwerpen-Centraal to Boom is about 30 mins long.  BUT!!  The WALK from Boom station to Tomorrowland takes about 40 mins.  It's long, so keep that in mind when you are going and leaving the venue.  There are portable bathrooms along the walk.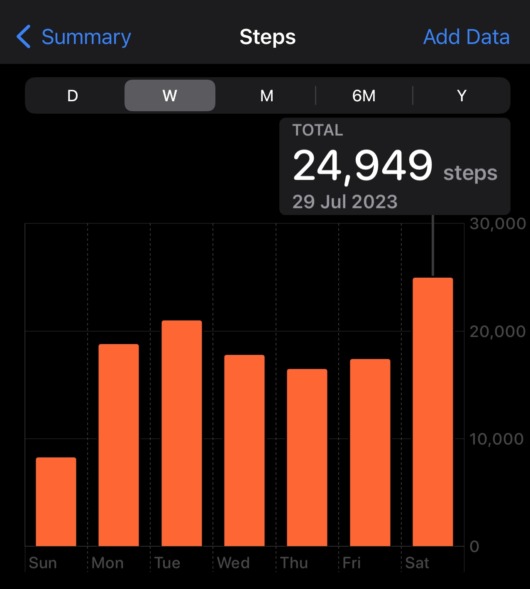 Way more than usual the number of steps when at Tomorrowland; you'll be exhausted
8. If you're feeling exhausted, you can think about getting an Uber.  I think if you leave to Tomorrowland before 3pm, the prices are about €45, but after that it can get jacked up to €65-70.  From Tomorrowland, if you're leaving after everything ends, expect to pay around €60 up to €100 (if you can even get an Uber or taxi in the first place).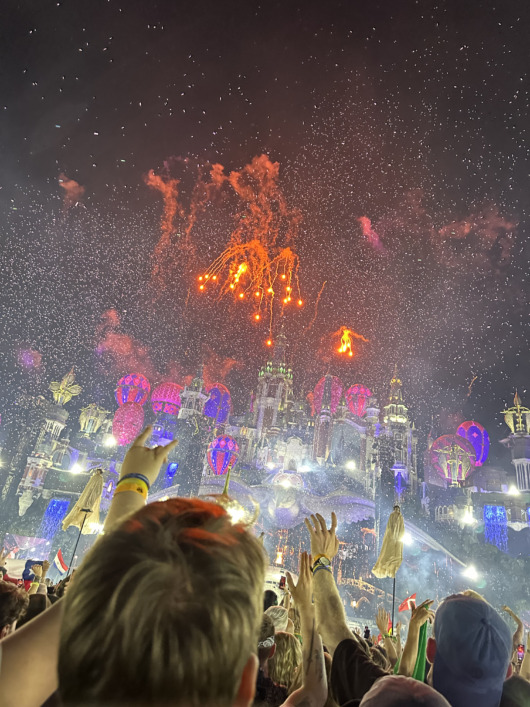 9. When leaving, plan to leave either at least 30 mins to an hour before the final set ends, or otherwise plan to leave at least one hour after the final set ends, because the time in between people will be squeezed to go back to the entrance and it'll be a terrible experience.  If you leave early, you have a much higher chance of getting Uber / taxis and they will be priced lower at €60.  We left earlier on Saturday, but stayed like an hour and an hour and a half in the venue after the event ended on Friday and Sunday.  We couldn't get any taxis on Sunday and had to do the excruciating walk back to the train station at night after we were so tired.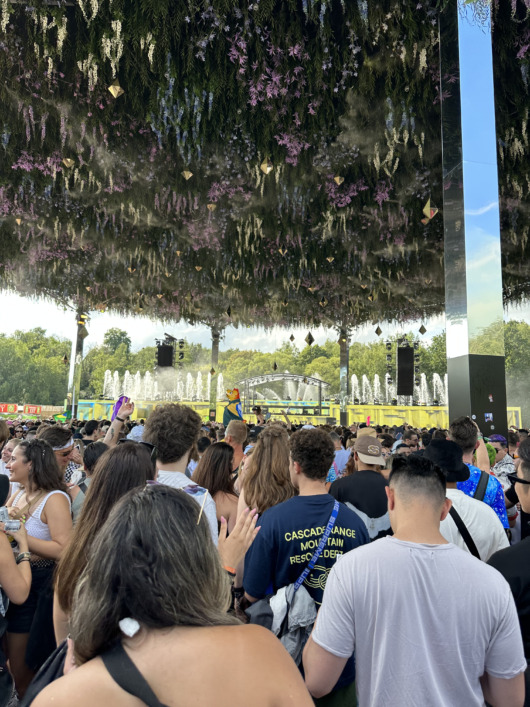 10. Saturday was the busiest day (already packed in the afternoon), Sunday felt slightly better, and Friday had the least people (only super packed at night).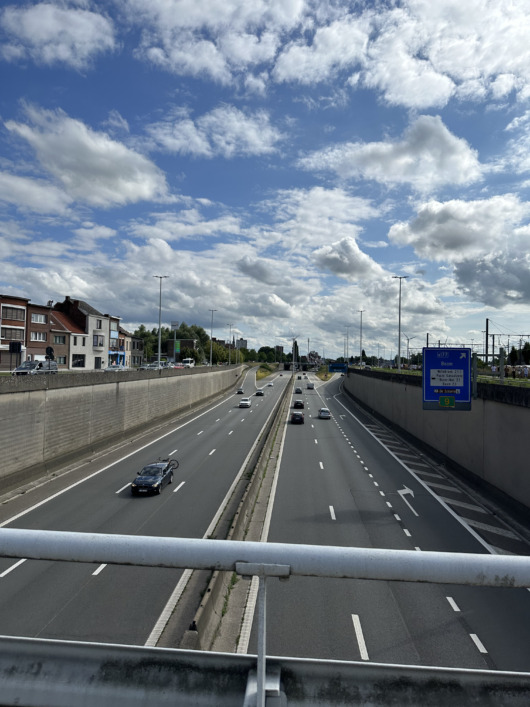 11. For those staying in Brussels, you will take shuttle buses back.  Not much I can say since I didn't stay in Brussels, but the shuttle buses are a lot closer to Tomorrowland, saving you about a 15-20 min walk.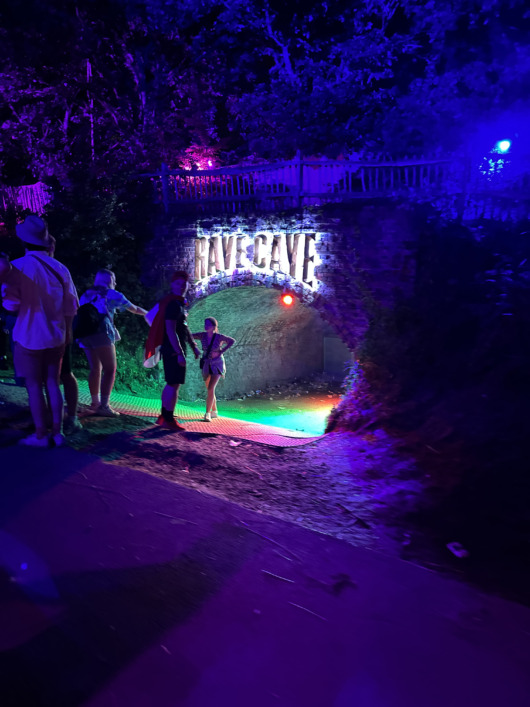 12. Whatever time you plan to be there, plan an extra one hour to be conservative.  For example, if there's a DJ set you want to be that starts at 4pm and you want to be there by 3:30pm, have a mindset and tell all your friends that you want to be there by 2:30pm.  The reason I say this is because when you're with your friends, there will always be delay – someone needs to eat, the restaurant makes the food slow, someone needs time to get ready, someone forgot something and needs to go back to their room, and by the time you plan to get there by 2:30pm it will end up being 3:30pm.  The bigger the group, the more buffer time you need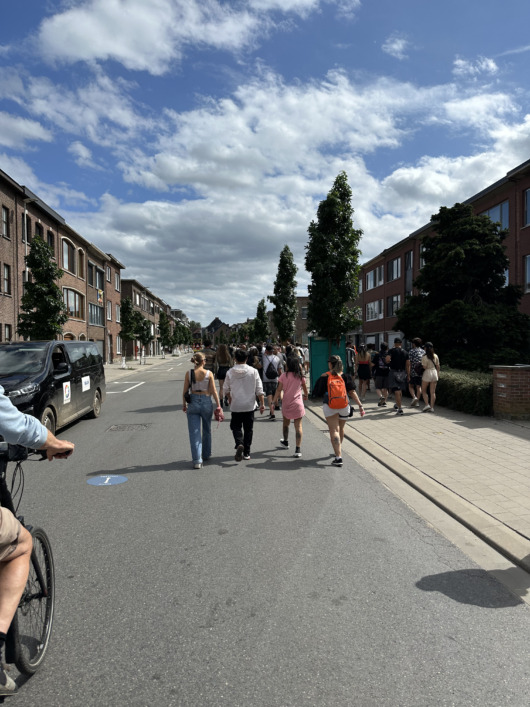 13. Speaking of group size – you can go alone, you can go as a couple, you can go as a group of 4, but I think the max per group should be 8 persons, otherwise it just gets very chaotic to organize.  Each taxi carries a max of 4 persons.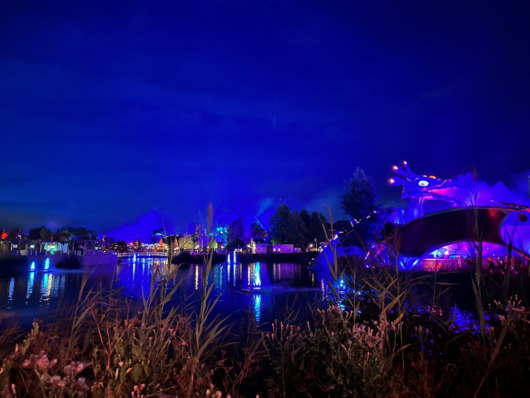 14. The internet (your mobile data) works very well there, so don't worry about losing connection.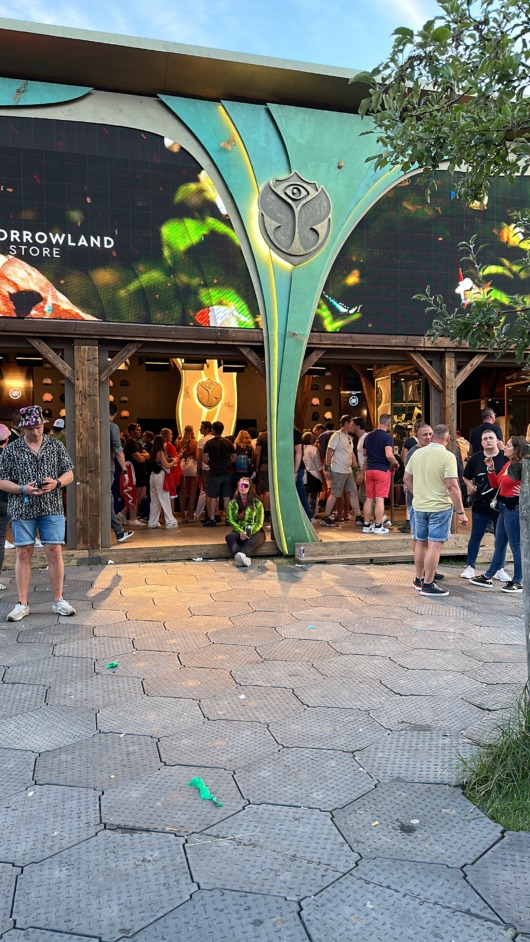 15. You do not use cash or credit card in Tomorrowland, you only use your bracelet (which is very convenient!).  But before the festival, make sure you top up by buying pearls (the Tomorrowland currency) through the Tomorrowland website.  Their e-mails will guide you where and how to do so.  For one weekend, a good budget is about €150-200.  €200 if you're planning on buying at least one merchandise.  If you buy before the festival day, the money will get refunded to your credit card so don't worry if you have excess.  If you run out of pearls, you can always top up at the venue (don't think those will be refundable though).
16. What to bring: A small bag, sunscreen lotion, sunglasses, a small towel, camel pack (great for carrying water), ponchos (although ponchos were given to us for free when it rained), ear plugs, extra socks (in case they get soaked), an extra layer of clothes or small jacket as it gets chilly at night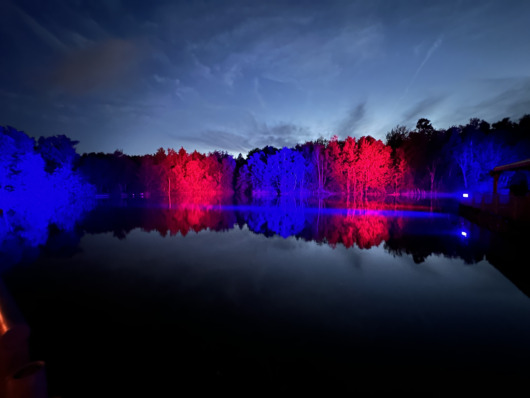 17. What NOT to bring: empty water bottles (they don't allow), no professional cameras, no umbrella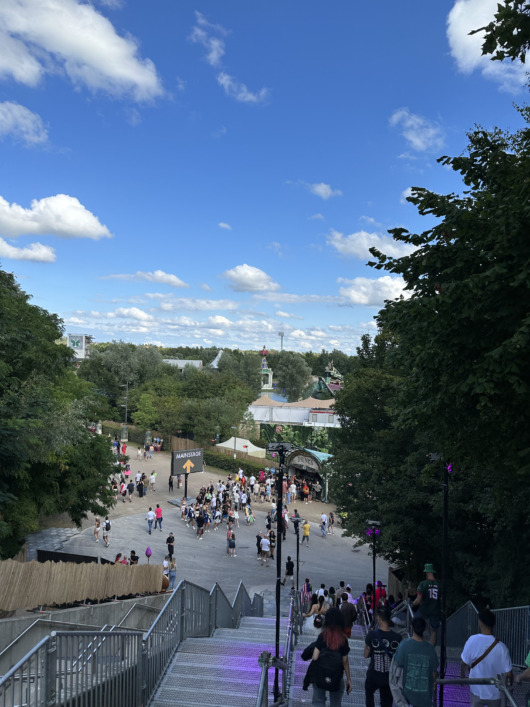 18. There are lockers there near the festival entrance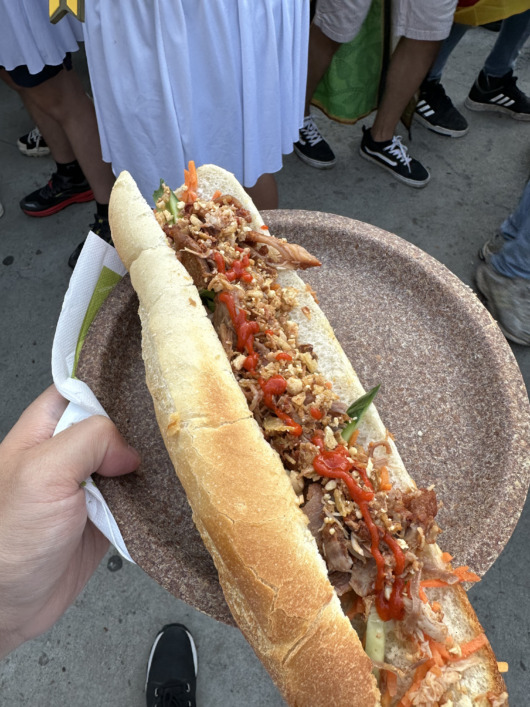 Their banh mi was aite
19. The food there tasted okay (food in Coachella was better), all the drinks and alcohol beverages were priced reasonably for a festival (nothing outrageous, water was like €2-3
20. Download the Tomorrowland app and plan your schedule accordingly.  There is a map that shows you the entire venue – expect a 30 min leisure walk from one end to the other end of the venue, so see which DJs you want to see most and account for walking time as well.  Time also needs to be accounted for squeezing out of the venue and walking past people to go from one stage to another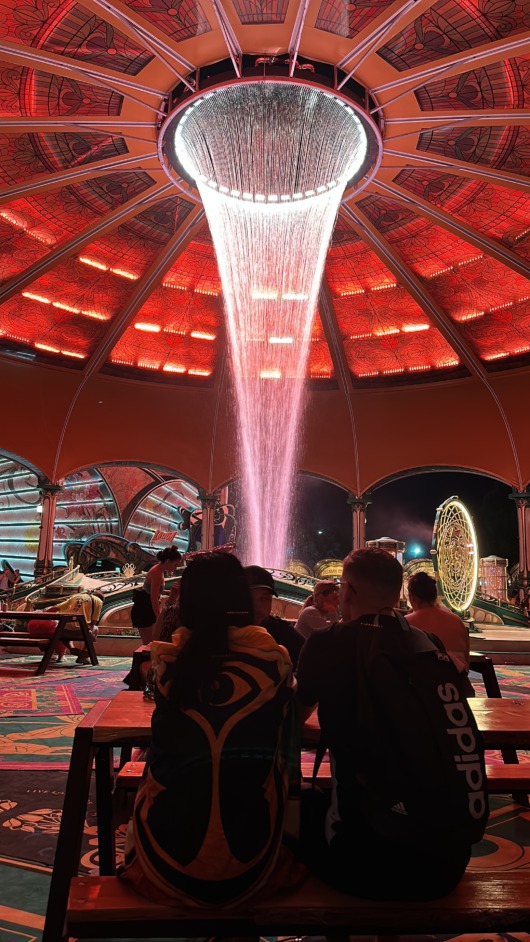 21. Set a meeting point and time with your group in case someone gets lost or what to do after festival ends.  Or use a website like https://www.festivalradar.io/ to share your location with others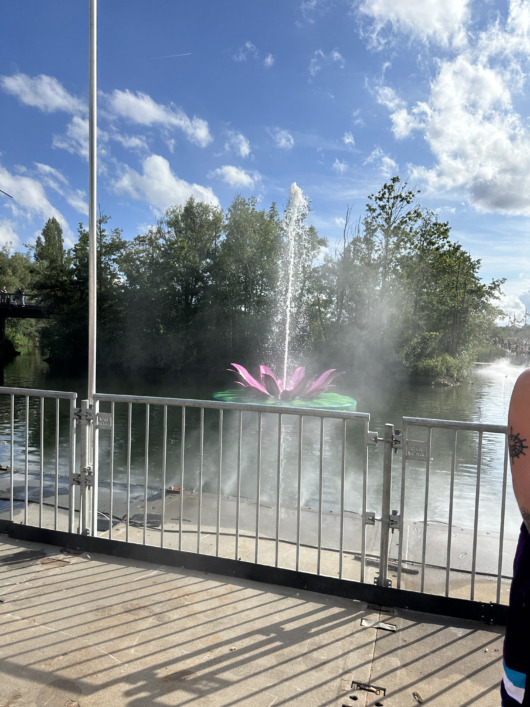 22. Drink water often esp. if you're having lots of "fun" and be responsible and know your limits
23. As packed as it might look from the back, usually there is more space in the front middle of the stage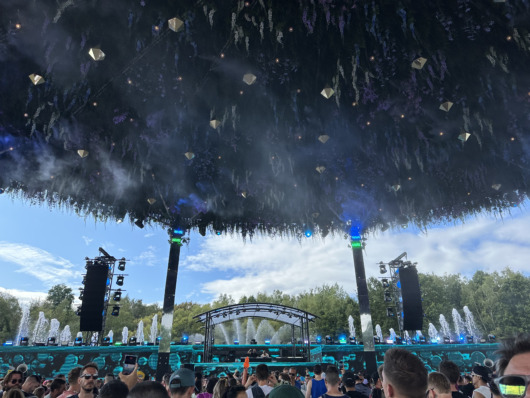 24. Different stages have different genres / styles of music, so have a feel of what each stage provides.  For example the main stage will always be more mainstream / big room EDM, but for example a stage like Freedom stage was like a proper 3 hour DJ sets.  And even if the DJ plays twice in different stages, he will very likely play different sets – when I listened to Armin in mainstage, his set there sounded much more mainstream than his 3 hour set in Freedom stage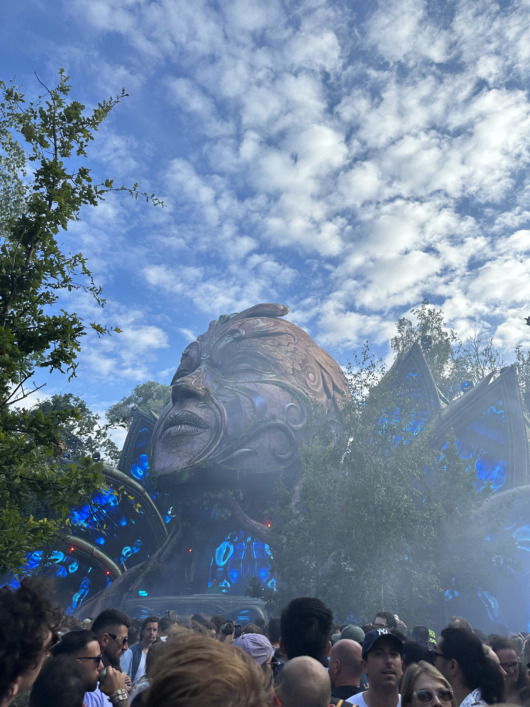 25. Set some time to walk around the entire venue and check out all the different stages.  There was a "hidden" stage called Core which turned out to be one of my absolute favorite stages.  But my friends didn't get to see it cause they were discouraged by the bottleneck situation at the stairs causing the long line, but once you passed through that the stage was incredible.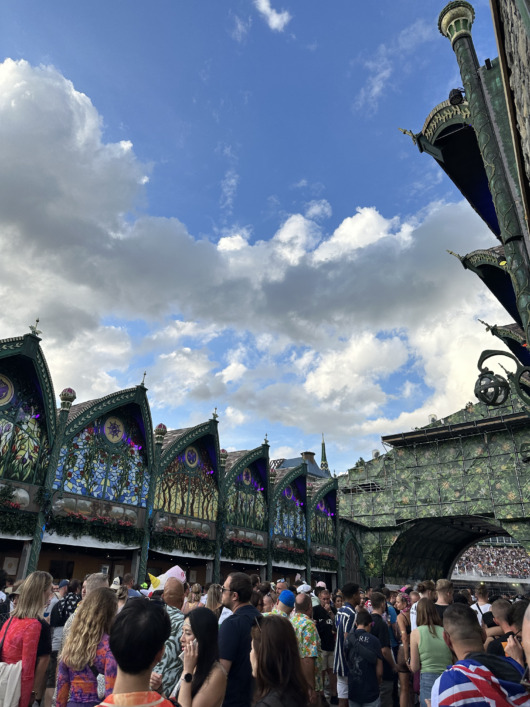 26. There were a couple times I was trying to sell our extra ticket (before we found another friend that came with us).  For those trying to buy on the secondary market, during the research process, it seems like a lot of people kept commenting that people trying to sell through Facebook are scammers, and that going through viagogo.com was safer in general.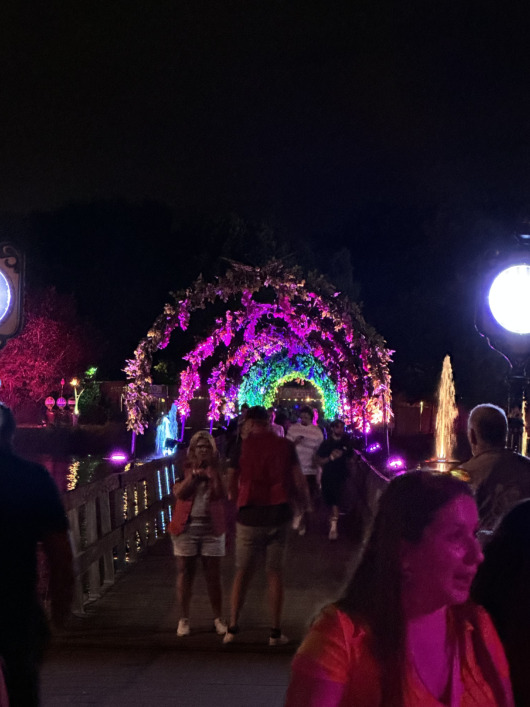 27. If you want to camp there, you can try to stay at Dreamville as apparently it's a whole "community" there and during Thursday night, one day before the actual festival begins, they also have a big party there going on.  I think you can get your hair cut there, get tattoos there, and buy condoms there as well.  The other way is to stay at Magnificent Greens, but that one is strictly a campsite.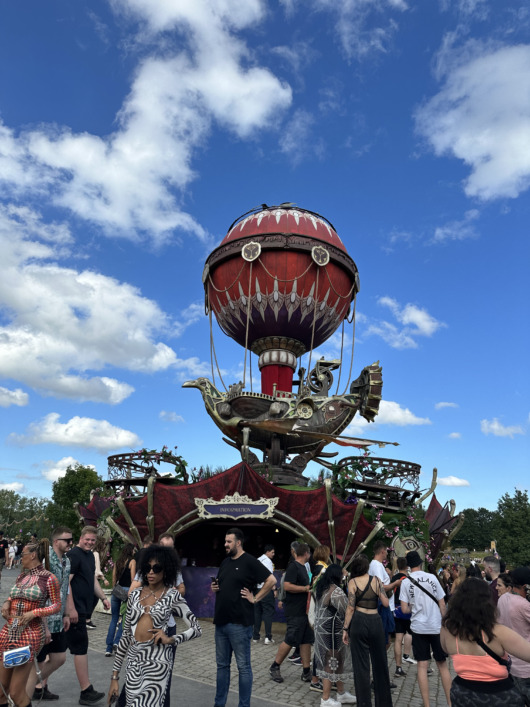 28. There is one phone charging area near the festival entrance, note that the service is not free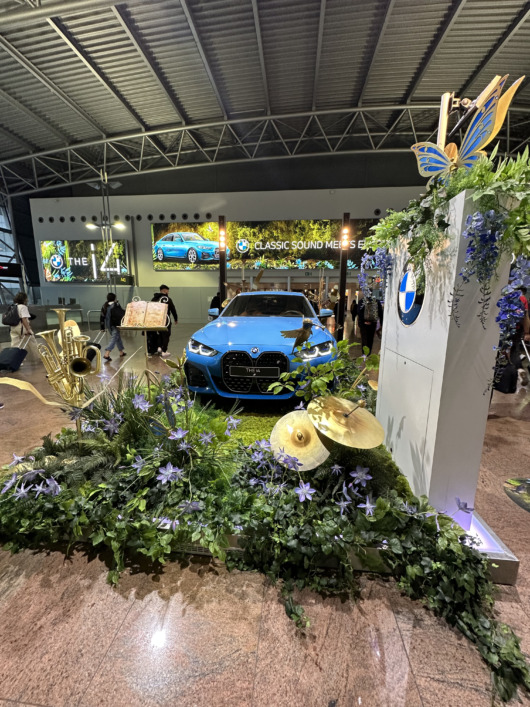 (this was at at the Brussels airport btw, Tomorrowland is a huge thing in Belgium)
29. Check out the different brand experiences there if you have time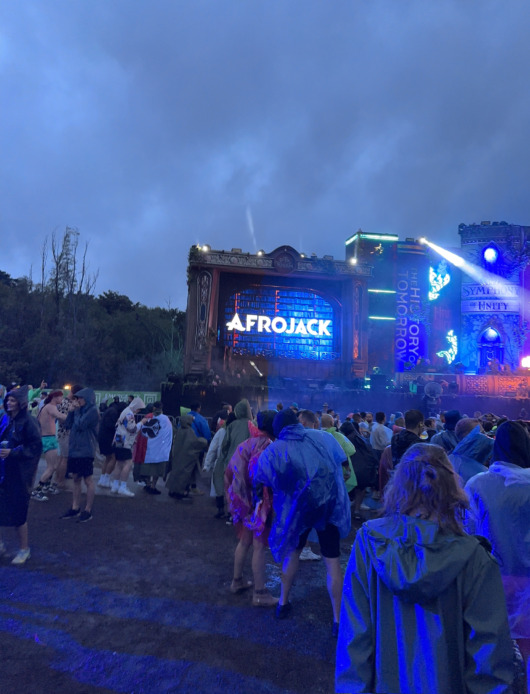 30. When you're planning on seeing new DJs, it is better to listen to their DJ Sets rather than their Spotify songs.  The listening experience and vibe from their sets are much different from their songs, and their performance in Tomorrowland will be more similar to their DJ sets instead.  So one DJ can sound meh for their Spotify, but their Youtube DJ sets are incredible, then you can be sure they will deliver.
I will be writing another blog post comparing my music festival experiences – Tomorrowland, Coachella, and EDC soon.  Watch out!