Seeing that I took a gazillion photos of Barcelona, I decided that I will split the visit to Barcelona into two parts.  This post will include all the things I've eaten in Barcelona, while the next post will contain everything else such as accommodation, transportation, and things to do.
I have touted Barcelona as one of my favorite cities to eat before, in both my old posts Barcelona, the City of Gastronomy and also Getting Fat and Getting Smart in Barcelona.  This time, I will admit I was less impressed and thrilled about the food in general, and I don't think it is because of Barcelona food fatigue.  Who knows, maybe it's because this time I'm here as a tourist rather than for work and appetites may change depending on the purpose of the visit.  In fact, one of the restaurants I went to before ended up being soso this time I visited, when last time I rated it as one of my favourite restaurants I've tasted in Barcelona.
Anyway, here is the list of places I've eaten in Barcelona in my most recent Europe trip.
Restaurants and Places to Eat
Donizetti (website)
We begin by showcasing my favourite restaurant this trip, Donizetti!  We stumbled upon this place after taking the bus from Barceloneta Beach, then mistakenly got off the wrong stop or couldn't get off because of some roadblocks or protests going on, and along the way back to the hotel decided to check out this restaurant.  This was one truly lucky gem that we discovered.
Funnily enough, this is an Italian restaurant, not a Spanish restaurant.  And more impressively, we were the only patrons of the restaurant throughout our dinner course.  So empty restaurant, and eating Italian in Spain, and you wouldn't expect it to be this good.
However, what I liked about this place was that the Italian dishes were authentic, and the flavors were strong and robust.  Even though the presentation wasn't fancy, it looked very "homemade" and delicious.  Sort of like in the movie Ratatouille when Anton Ego, the infamous food critic, was served ratatouille as his main dish.  There was nothing crazy about it, but once you bite into it there is this overwhelmingly comfortable, piquant taste for every bite you take.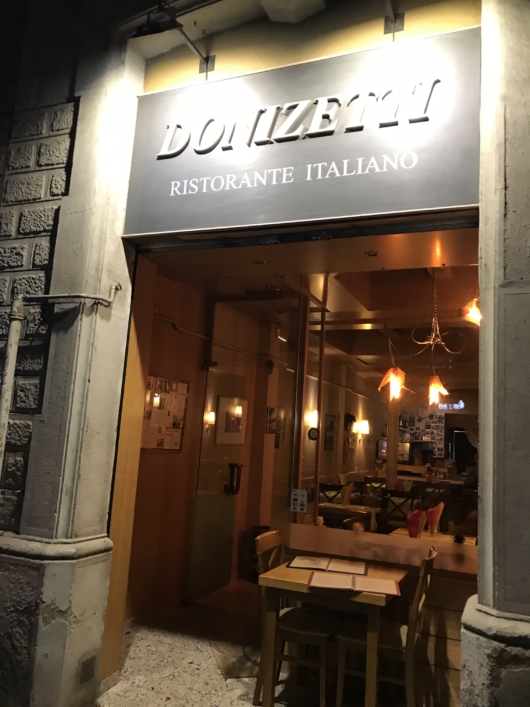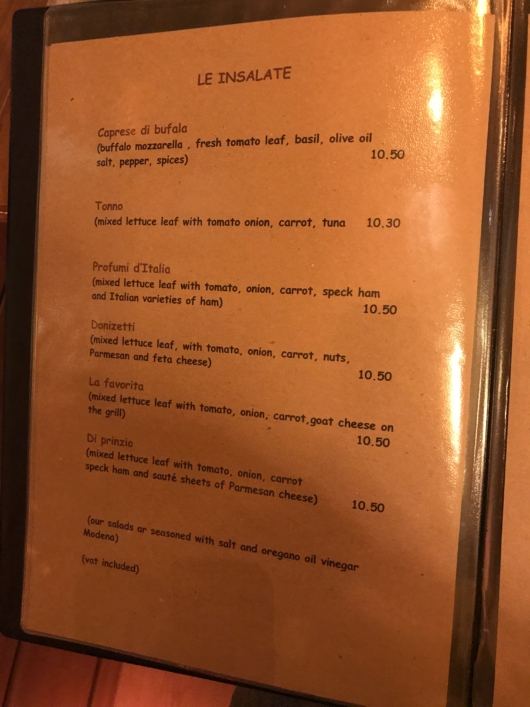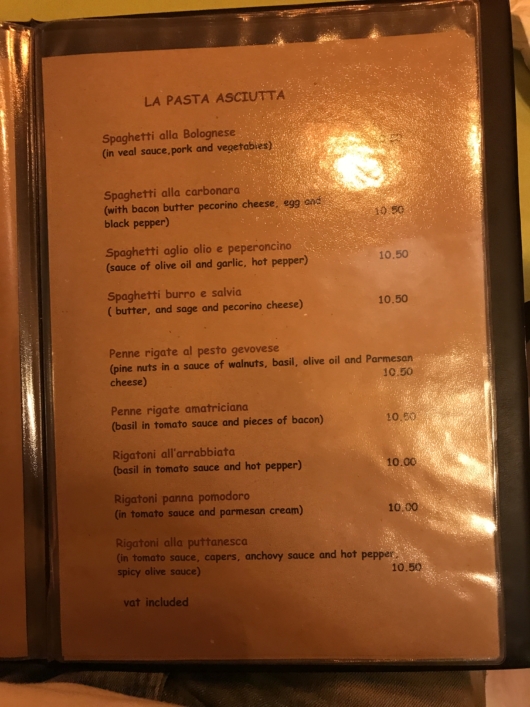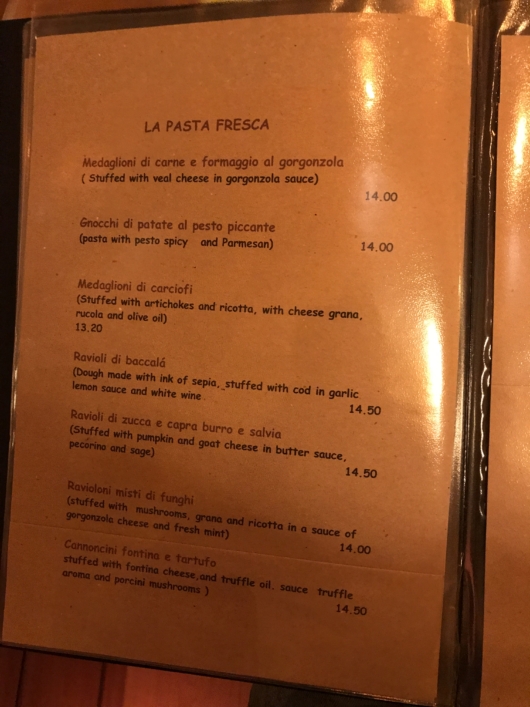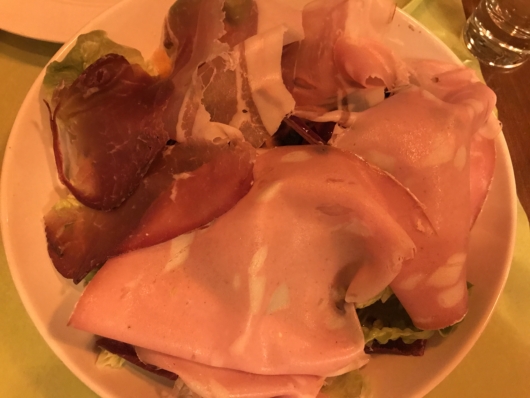 Profumi d'Italia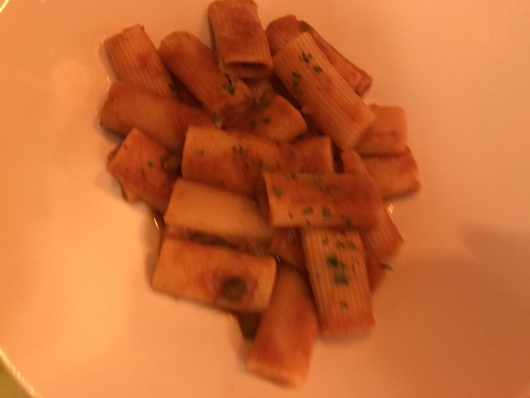 Rigatoni all'arrabbiata – this was what I ordered.  Fantastic.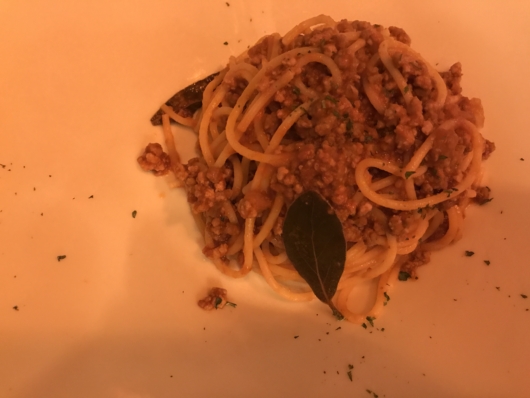 Spaghetti alla Bolognese – the taste was very special and I had a taste of it, thoroughly enjoyed it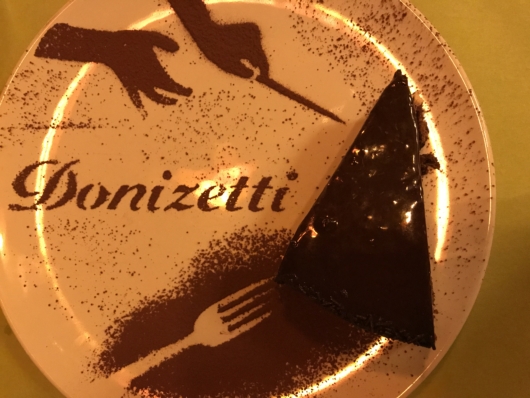 cafeteria bellapan
Located steps away from our hotel H10 Casanova, this was our go to place to buy bread for breakfast.  It was a bakery / coffee & tea sort of place, and one of their sandwiches was absolutely brilliant.  Their other sandwiches are very good as well, but definitely not on par with this one.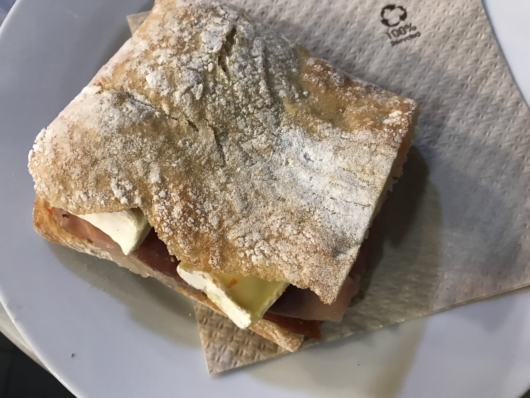 Our favorite one.  Parma ham, slightly melted brie cheese.  Very very good, one of my favourite dishes this trip.  Also the coffee here was excellent.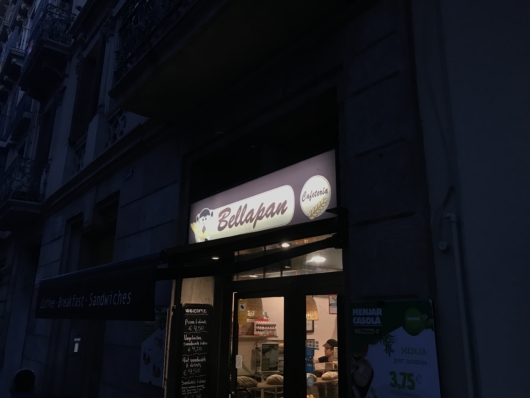 Their coffee was amazing as well.  As you can see, the sky was still dark when we went.  That was because we were up at like 6am due to jet lag.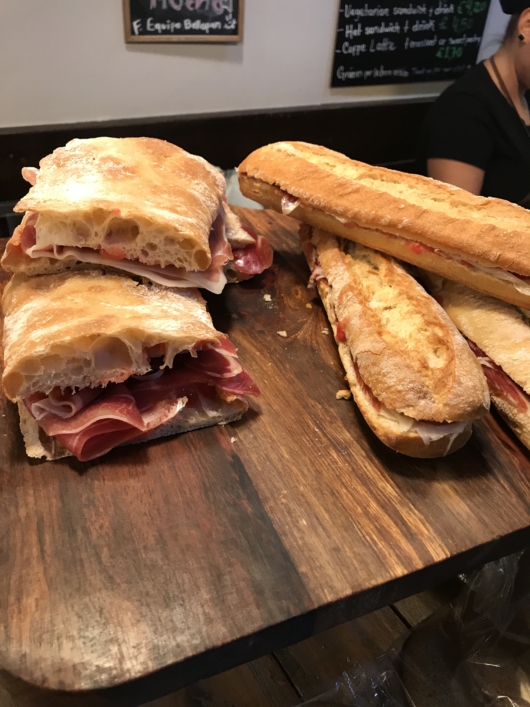 UMA by Iker Erauzkin (website)
A one star Michelin restaurant and what used to be Tripadvisor's no. 1 restaurant in Barcelona, our visit to UMA was a little disappointing considering its high expectations it had placed itself.  Even without these expectations, the overall tasting experience would have been good, not great.  To be fair, most of these outstanding and beyond amazing reviews were originated from 2015 and 2016, when it was Tripadvisor's no.1 restaurant, so maybe it experienced sort of a decline since then.
The welcome approach towards us was fast, and the restaurant ambience was interesting.  I liked the colors that they used with a light gray and a dark indigo blue for their interior design.  The service was OK.  They did what all Michelin restaurants do, which is that when they serve the dish they introduce you the dish and its ingredients, they'll say enjoy, then they'll come back and ask whether we'd like the dish or not, every, single, time.  While the steps of the service were there, the human aspect of it felt a little missing.  I felt that the service staff wasn't warm or friendly enough, maybe because their facial expressions didn't seem to be enthused for our presence at the restaurant.
Finally, the food itself wasn't extraordinary when it came to taste.  The other person felt that the temperature of the food was a bit too cold when the dishes came.  I will give credit to the presentation both towards the food and the dishes, they complemented each other.  So while these photos may look appealing, you really have to put the food in your mouth to realise.. meh it was just okay.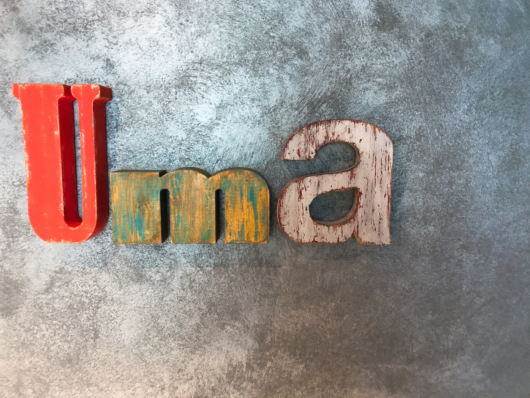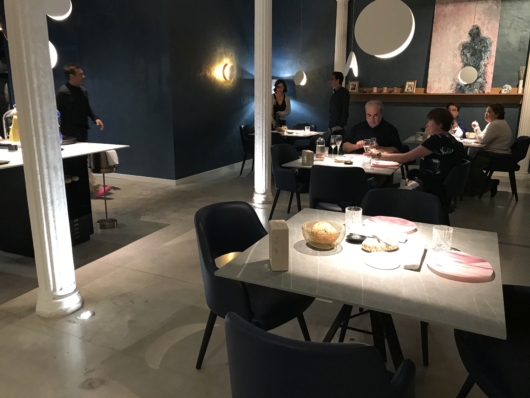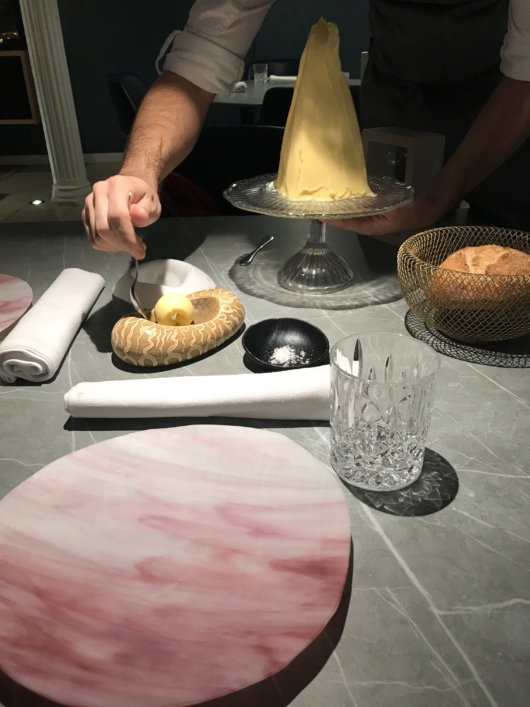 Love that mountain of butter though, but we only get a scoopful of it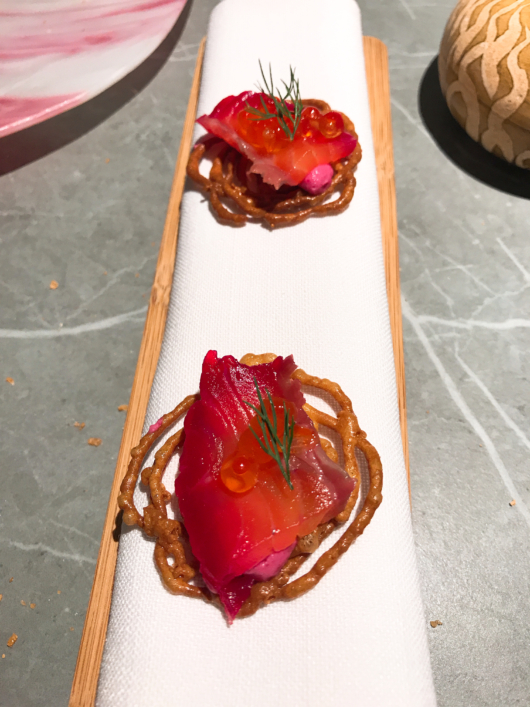 Unfortunately didn't ask for the menu at the end so don't know the dishes, but this is tuna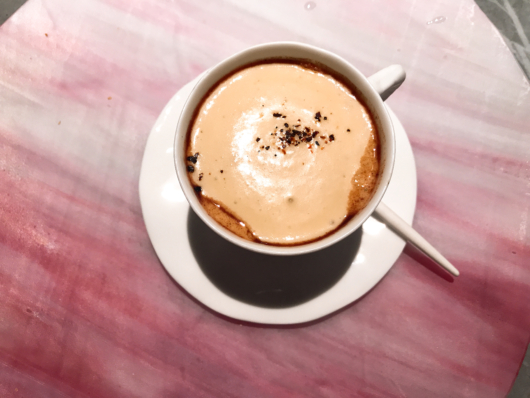 Soup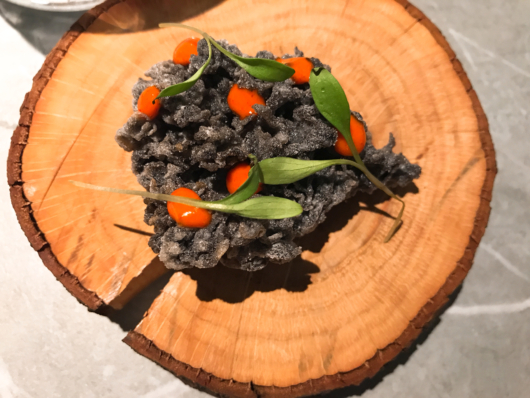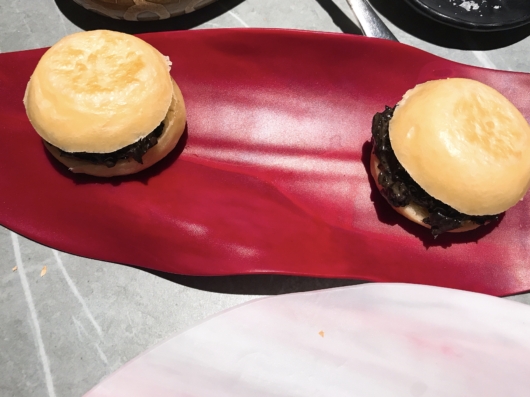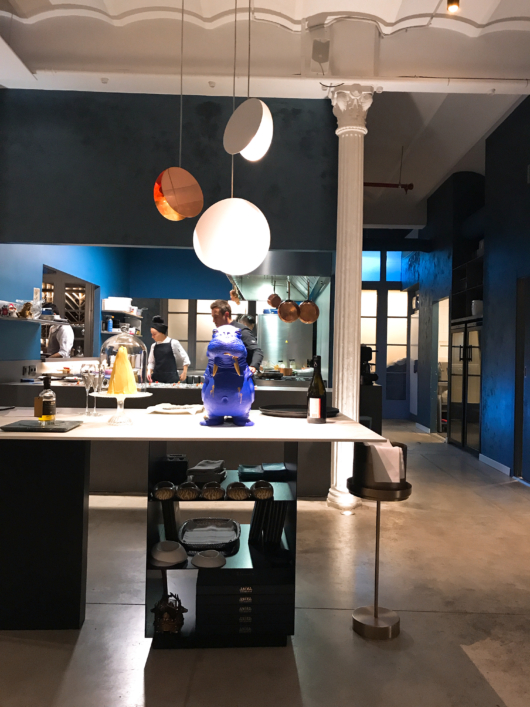 Walrus is a symbol here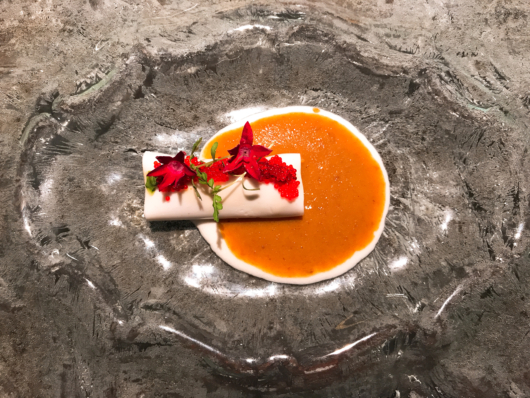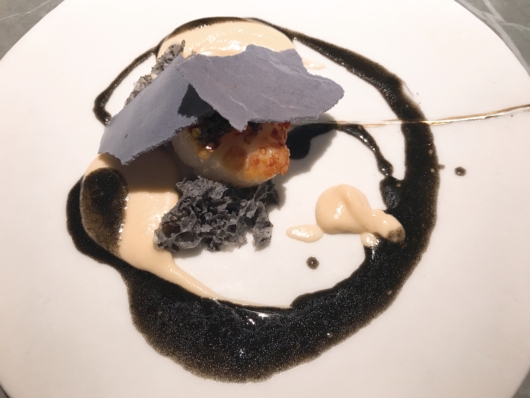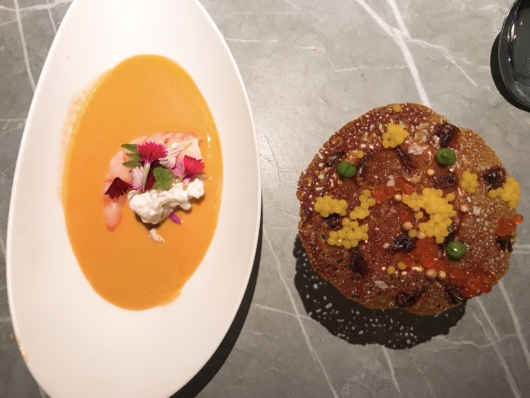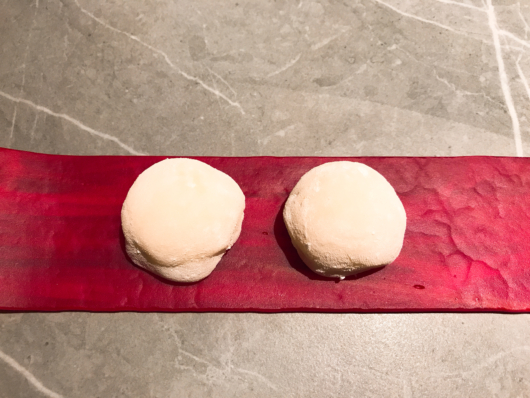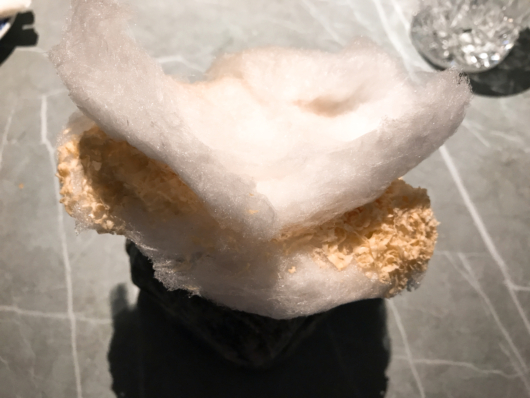 Is like the cotton candy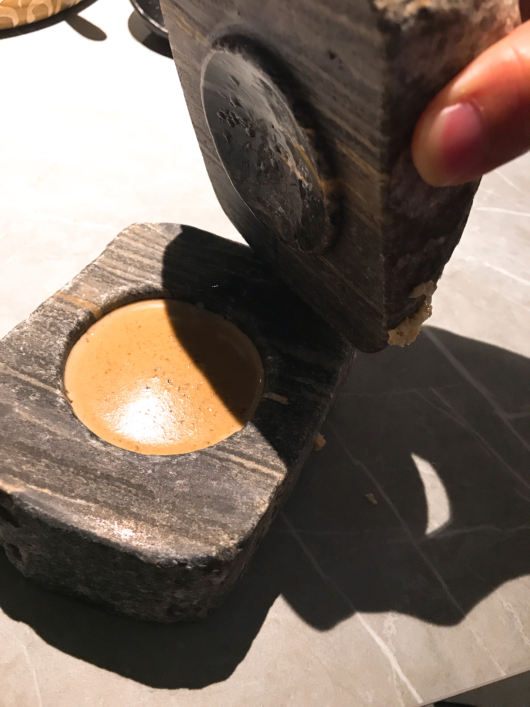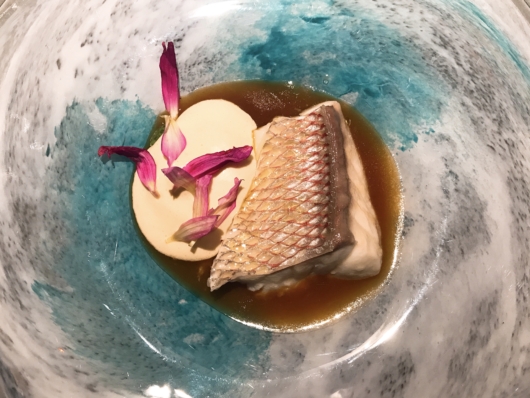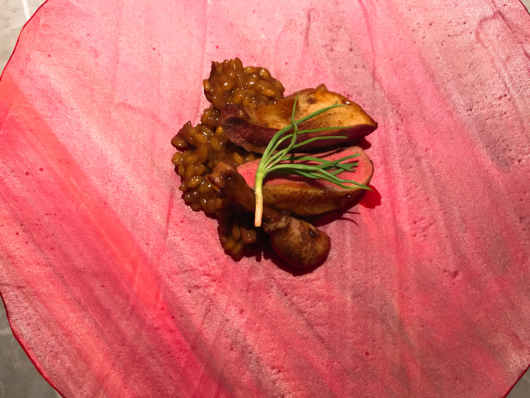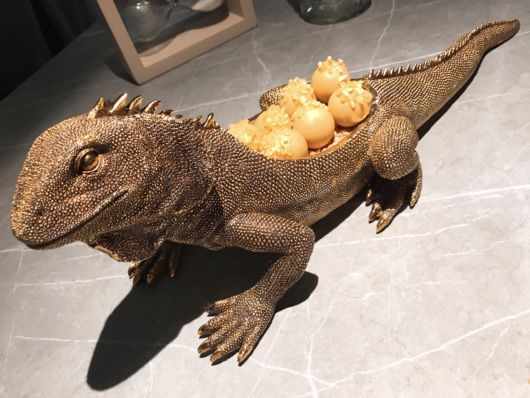 Everyone from each table gets one of this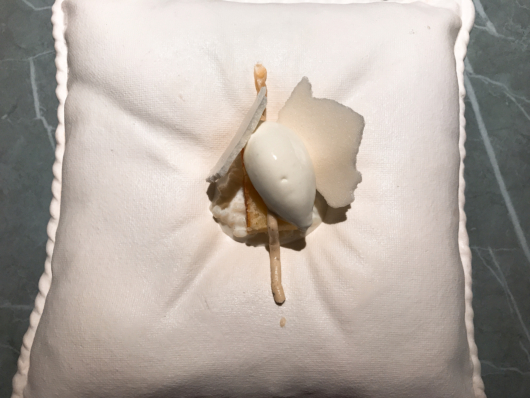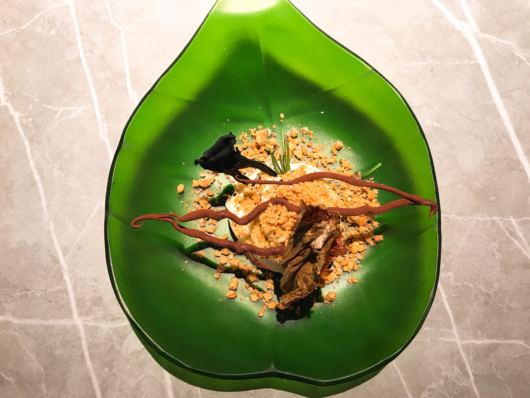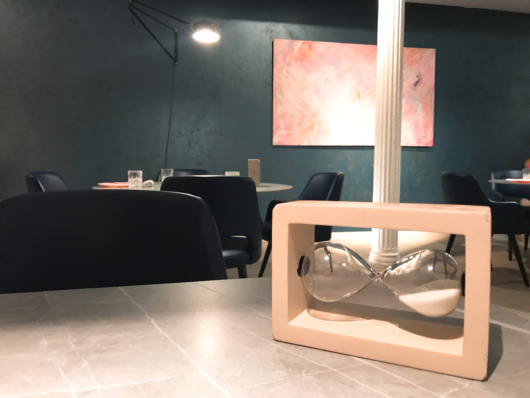 My interpretation of this hourglass that they put horizontally, which they've done right from the beginning of the meal, was that time is at a standstill while dining at this restaurant, so you can slowly relax and enjoy your dining experience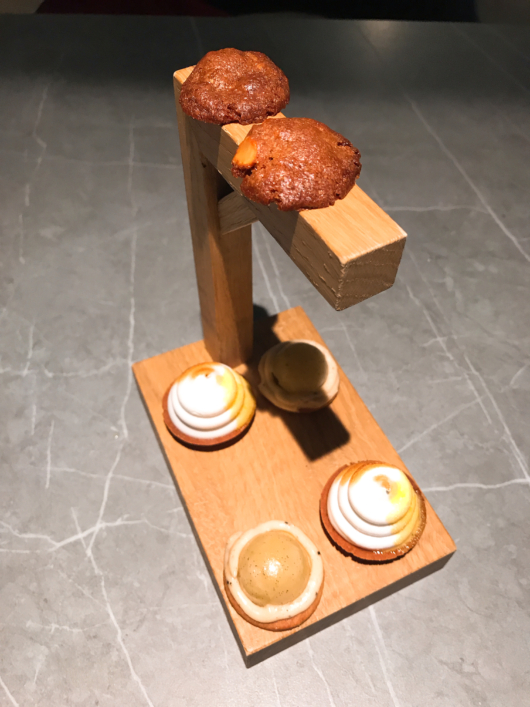 Petit Fours
Even though this restaurant was cheaper than DiverXO, this meal was definitely not worth the value compared to DiverXO.  I would recommend going to Tickets instead of Uma if you can secure a spot.  I've also heard great things about Àbac, although I've never been there, but supposedly there they serve 40 courses over 3.5 – 4 hours.
Funnily enough, I went to another restaurant opened by UMA called Nobook, and during that time I ALSO didn't like the restaurant Nobook.  Not sure why I went to UMA after that experience, perhaps because of the good reviews and also its proximity and value.
Lido
The worst restaurant I had in Barcelona, Lido was located diagonally across from our hotel.  The reason why we picked this restaurant was because she wasn't feeling well and wanted to only drink soup, so we scoured a couple of places nearby our hotel before we were able to find this restaurant that provided some hot soup.  The reason why she wasn't feeling well in the first place, she suspects, is because of the raw egg from UMA.  I was feeling fine though.
Anyway, avoid this place unless needed, like in our scenario.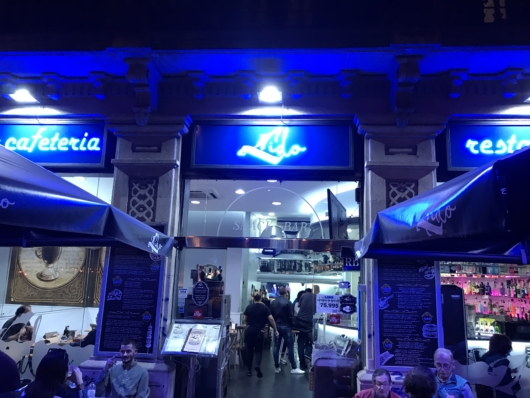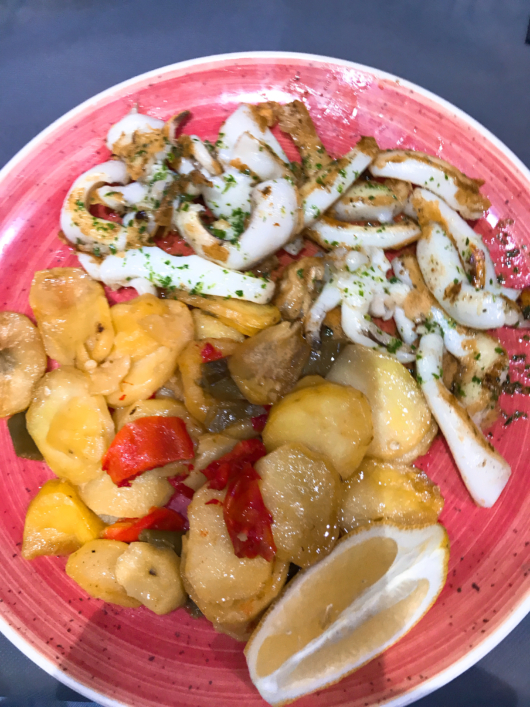 Squid and potatoes
Cera 23 (website)
Sad, very.
After my visit to Cera 23 in 2017, I was excited to come back here.  Great food, great value, and their signature blackcurrant mojito was amazing.  In fact, I kept telling my friends to visit this restaurant.
Both of them came back saying it was just okay.
Anyway this time, we went as well and tried the restaurant.  To my dismay, my friends were correct.  It was nowhere as impressive as the first time I had it.  In fact, I felt that it was just an average good restaurant you will find in Barcelona, but nothing extraordinary.  The foods' temperature was just warm, and the taste were just OK.
From what I considered the top 10 restaurants in my LIFE to now just a forgettable, good restaurant, Cera 23 has dropped considerably off my food list.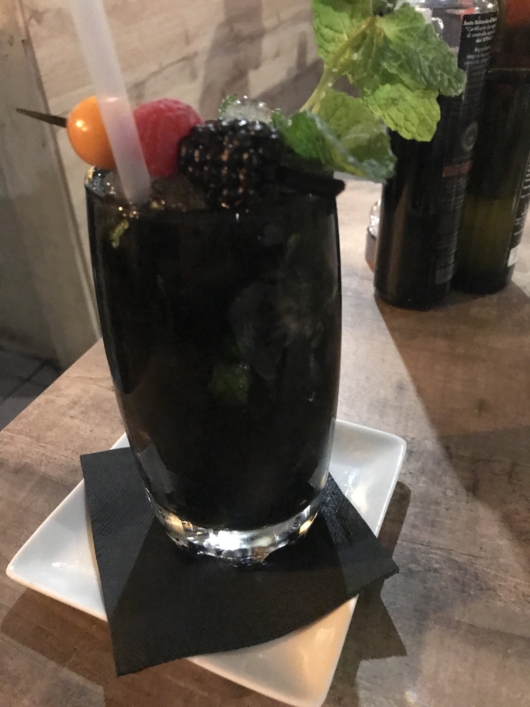 Blackcurrant mojito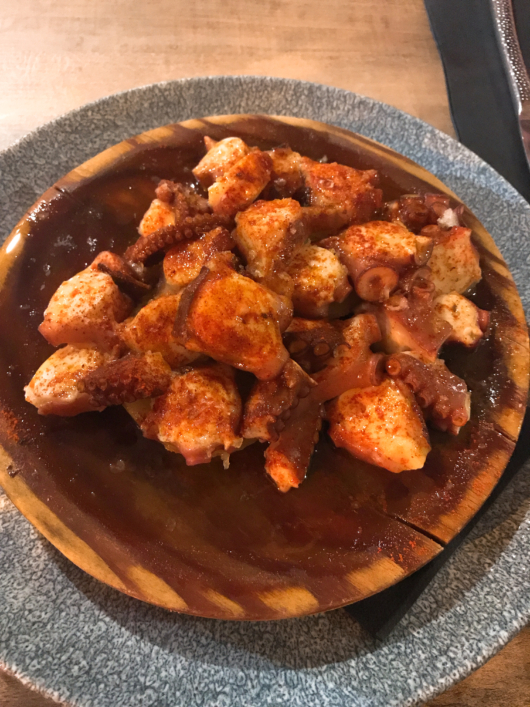 Octopus cooked in traditional Galician style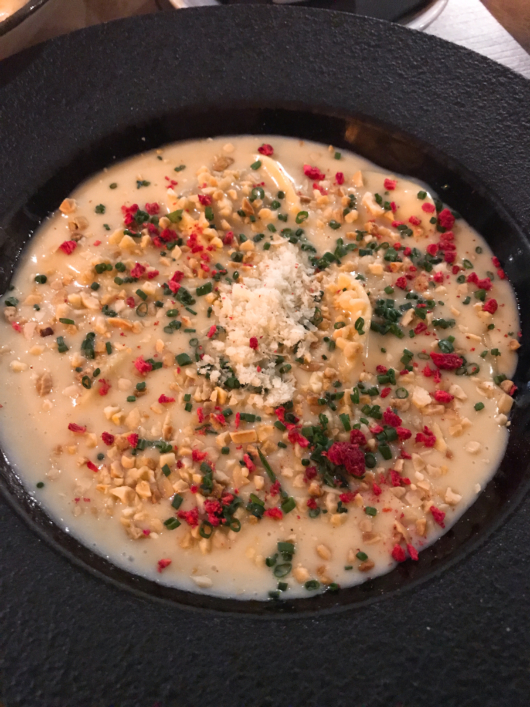 Paella Bar Boqueria (website)
Quite delicious and humongous actually, these Paellas are located in a restaurant called Paella Bar Boqueria, a restaurant that is tucked nearby the corner of the famous Mercat de la Boqueria.  Not a lot of people visit at night, but the food was still really good.  Takes about 15 minutes for them to prepare the paella.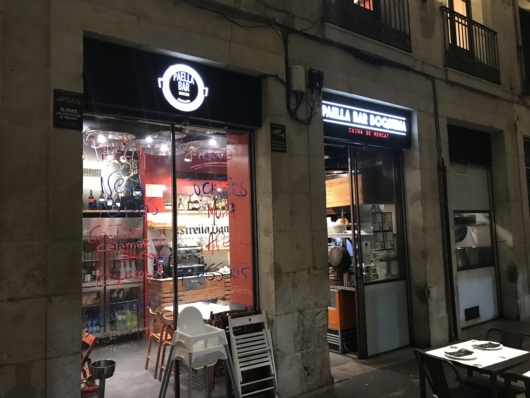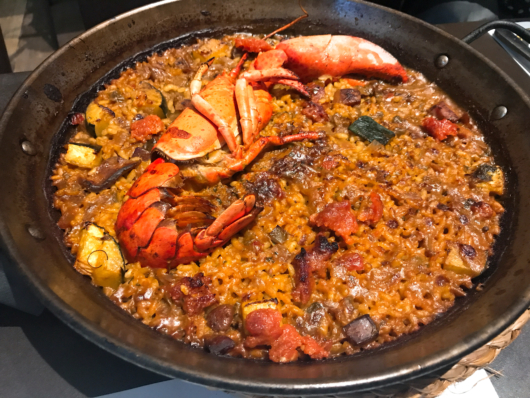 Shrimp iberico ham paella… ok I'm craving for paella now too lol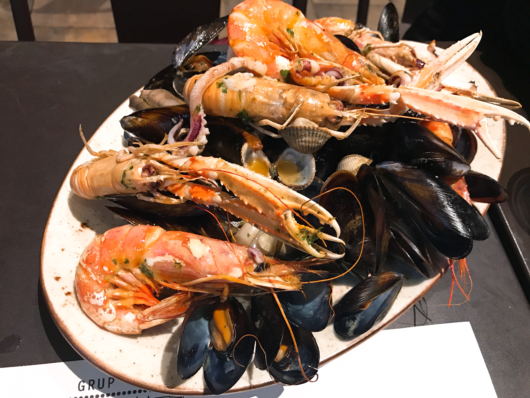 Besides the paella, their seafood platter was really good too.  Their mussels were really sweet and delicious.  You don't get many sweet mussels elsewhere but in Barcelona we've had some really tasty mussels.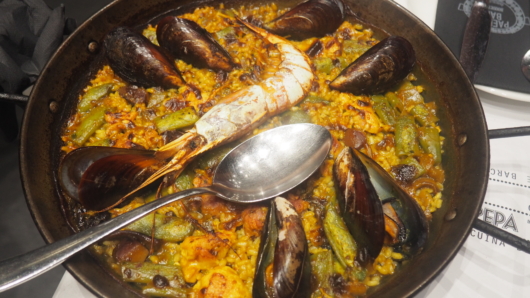 Seafood paella
Centric Bar (website) menu on their website
Matter fact, this was actually the first restaurant we went to since landing in Barcelona and checking in our hotel, since we were craving for some tapas, as her friends kept telling her that tapas in Spain are relatively good value but also very tasty.
So while walking around, we were ravenous, and upon searching on Google Maps for tapas this place seemed to have pretty good ratings.
We sat down and ordered a couple of tapa dishes.  The food was alright, not significantly good but I would come here again for situations where you want to have a quick catch up with your friend over some small bites and drinks.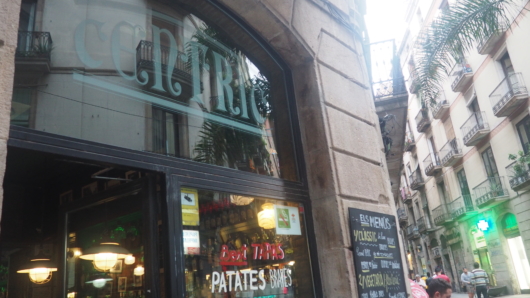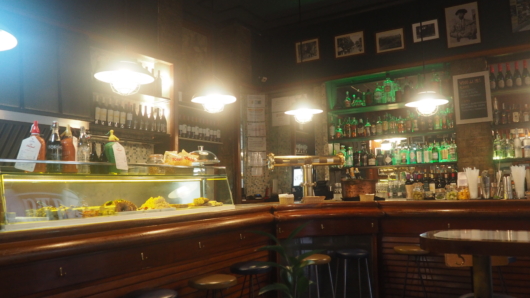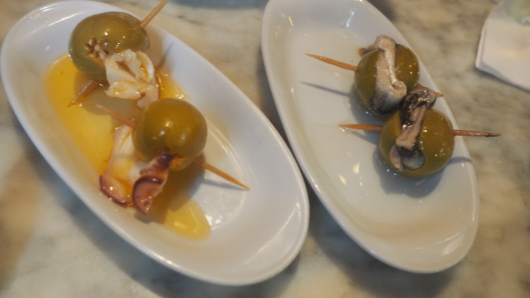 Olives filled with Anchovies from L'escala (Right) and Olives with Octopus (Left), about €1-2 each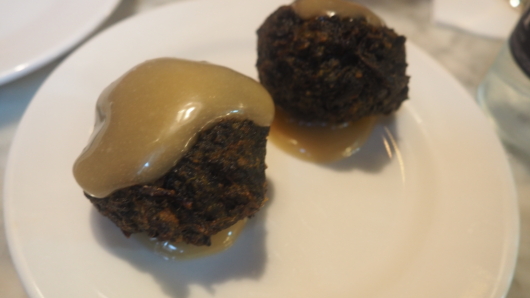 I believe it's Spinach croquette with honey "allioli"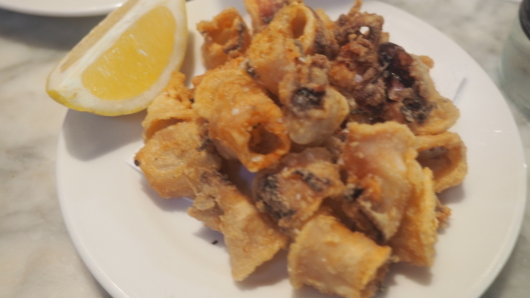 Andalusian style squids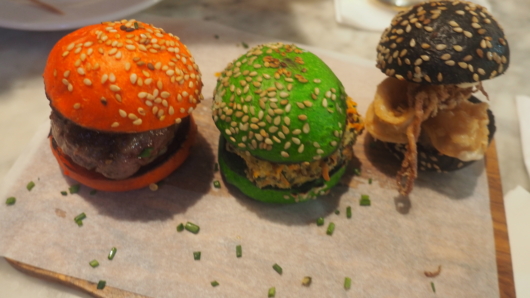 Trio of mini burgers – calmari, quinoa, and burger with foie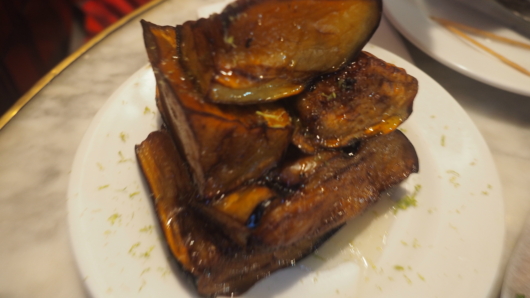 Eggplant with honey and lime shavings
Caelis Romain Fornell (website)
OK so I actually didn't dine at the restaurant, but it's my second time that this restaurant caught my eye and it's a one star Michelin.  I know I've said that one star Michelins tend to vary a lot, from the not so good to really good, but anyway it somehow has intervened my mind.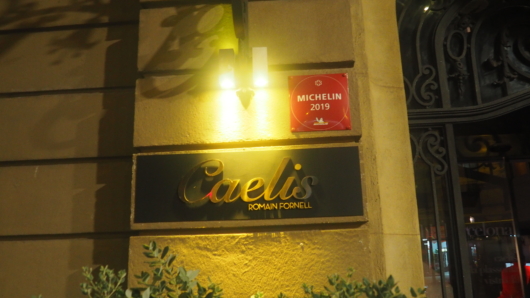 Do let me know if any of you decide to check it out
STORY – tapas bar
Some tapas bar located 1 minute away from the Picasso Museum that I took photos of.  Didn't dine there.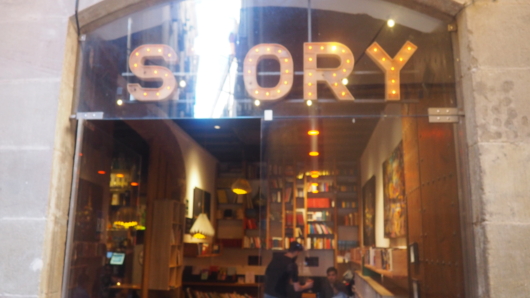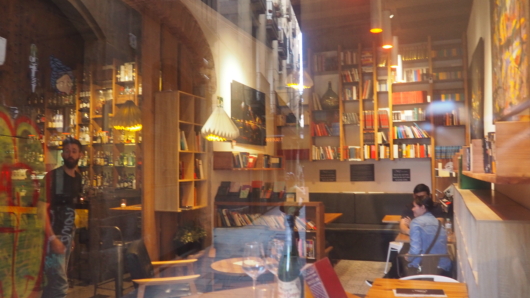 Looks more like a bookstore than a tapas bar, as you can see all the books lined up along the walls
Mistral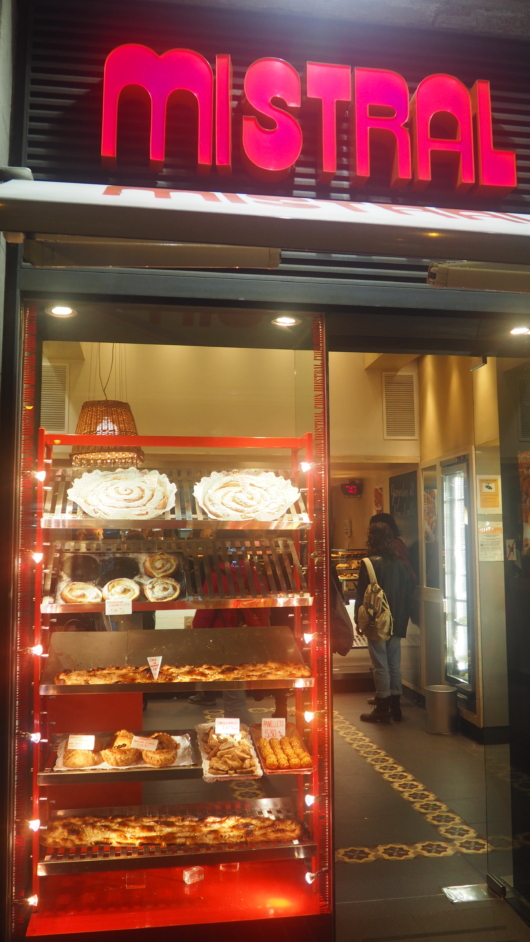 Bakery
Ciutat Comtal
One of the more upscale tapa bars, Ciutat Comtal was located in between our pathway from our hotel to Casa Batllo.  This time, it wasn't through Google Maps that I discovered this restaurant, but actually it was through some prior food researching before embarking on this trip.
Prices are more expensive, but as you will see from the photos, the food looks nicer, and and the environment is more upscale than Centric Bar.
I have to say I probably liked Ciutat Comtal more than Centric Bar for their tapas.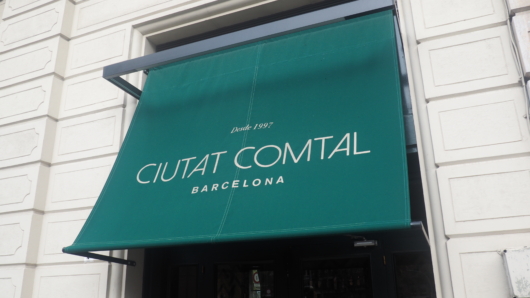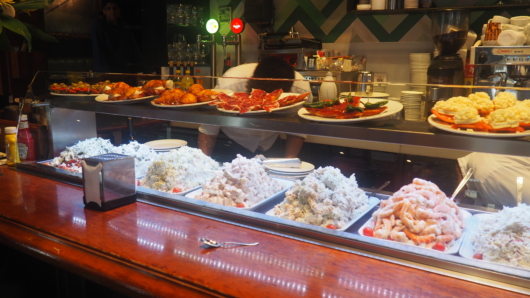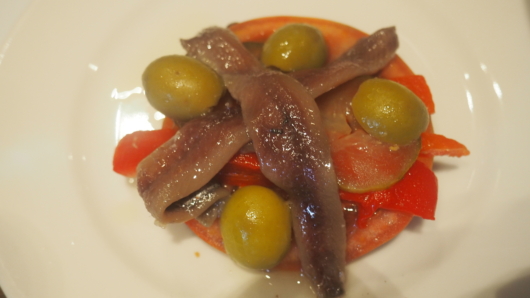 Anchovies with tomato and olives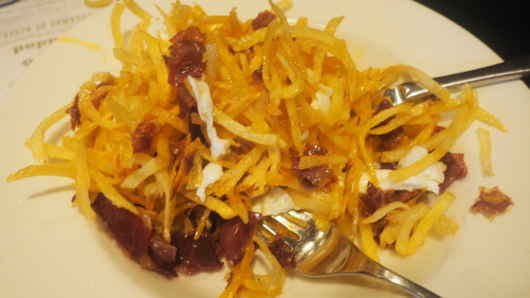 Chips with iberico ham and egg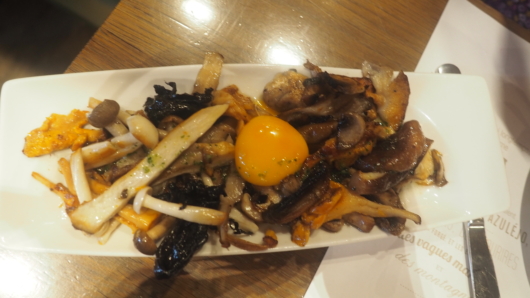 Mushrooms with egg yolk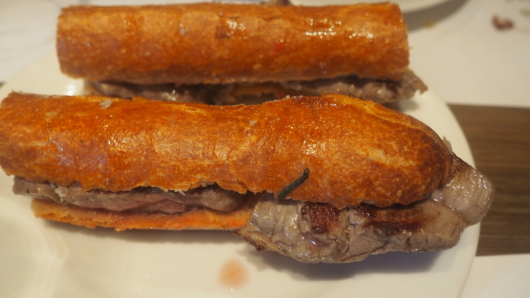 Steak sandwich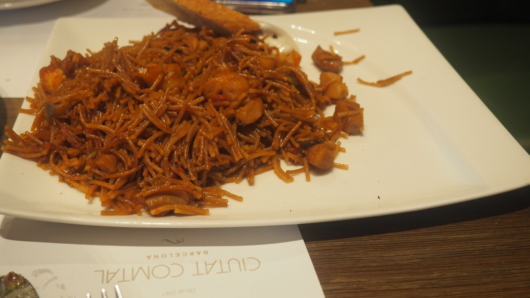 Their special of the day, some fried noodles really good!  My favorite dish.
Kiosko Universal (Boqueria Barcelona)
Actually being located in Mercat de la Boqueria, this was a seafood stall that served fresh seafood and opened early.  We mistakenly went to the Barcelona Museum of Contemporary Art too early, so we ate here for our "breakfast" or our "pre lunch".  Then, we actually came back here again the same day after visiting the Picasso Museum to eat a late lunch, cause the first time we ate here, we loved the mussels here.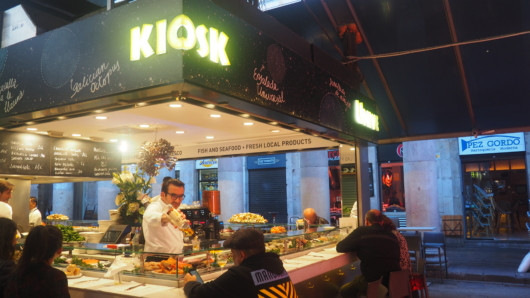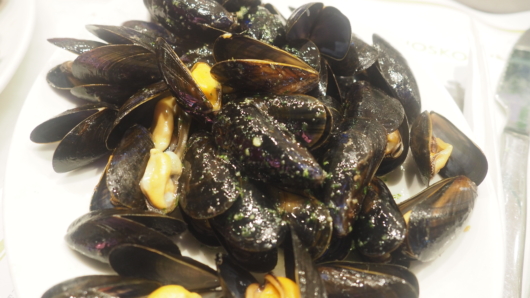 Mussels were sweet, plentiful, and fresh, so yummy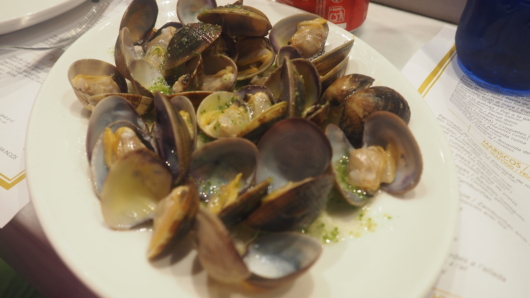 The clams were really good too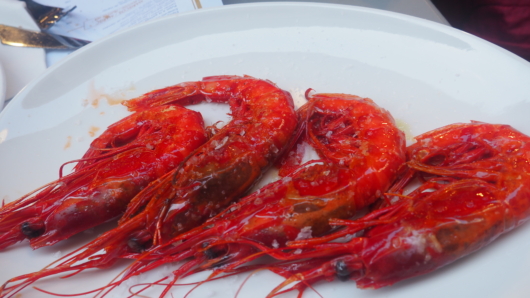 In my trip to Tarragona, I remember falling in love with red prawns, especially the carpaccio ones.  Here, they actually cooked the red prawns and the result wasn't as fabulous.  But still, it was great, but incomparable to the carpaccio I had in Tarragona.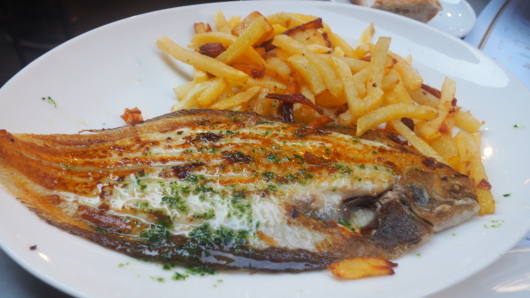 Sole fish – this was OK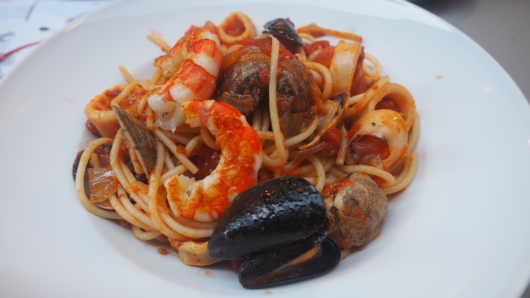 Seafood spaghetti – also just OK
The mussels were probably the best at this Kiosko Universal.
Also a reminder – try not to sit at the corner tables in the open areas of the market, where it leads to outside the streets.  The reason I say this is because we actually witnessed a thief trying to steal the bag of somebody that was sitting near these tables.  Thieves will want to target these corner tables because it provides them an easy escape route to the streets, where then they become unrecognisable.  If you inner to the market, if they were to steal something, they would have obstacles to go over first so it won't be as easy, so they won't target those areas.
To rate the restaurants from my most favourite to least favourite for this trip, it would be:
Donizetti
cafeteria bellapan (only for that specific sandwich, if not it'd be around 4/5)
Kiosko Universal / Paella Bar Boqueria
Ciutat Comtal
Centric Bar / Cera 23 / Uma
Lido
Which restaurant would YOU want to go to the most?
Other restaurants I researched that I didn't include in this list:
Restaurants and Dishes
Granja La Pallaresa (churros con chocolate)
Ciutat Comtal (tapas & montaditos)
Cuisines: Fideua!
Plaza Real
ABAC*
Alkimia*
Cinc Sentits*
Els Pescadors* (cheap enough and seems easy to book)
Restaurante Lasarte*
Restaurant Gaig*
Cocina Hermanos Torres
Enigma*
Enoteca*
Via Veneto
Angle*
Disfrutar*
Dos Palillos*
Hisop (cheaper, just go when feel like)
Hofmann (just go when feel like, available for lunch)
Moments*
Xemei (just go anytime, cheap)
Petit Comite (just go anytime, cheap)
PUR
La Dama* (just go anytime)
Lomo Alto