In my last post on One of the Best FOOD Trips Ever in FUKUOKA, I covered not only the places we went to eat and which ones I recommended, but I also covered the accommodation and transportation (car rental really) for our trip to Fukuoka, so you can just read that blog post for more info.  Or if you're interested in visiting the southern side of Fukuoka, like Aso and Beppu, you can see my photos at Fukuoka, Aso, and Sea Hell in Beppu for some of the things I did (and ate, but the eating aspect was terrible because we joined a tour agency).
So let's dig straight into the things to do in Fukuoka, which also included us going north and visiting places like Kitakyushu, Akiyoshidai, Yamaguchi, Nagato, and Hagi.  I'll be writing in order of the things we've done.
Things to Do
Riverwalk Kitakyushu (website)
The biggest shopping mall in Kitakyushu, we had a quick scroll through the mall and within 30 minutes we were quite bored of the place already.  Was probably because a lot of the products they sold were more of the mass apparel type, think like Nike and Adidas or sports equipment shops, appealing to everyone but no boutique or luxury shops so they were pretty commonplace shops.
There were some Japanese brands that we've never witnessed before, but those clothes didn't fit the taste and style of what we liked.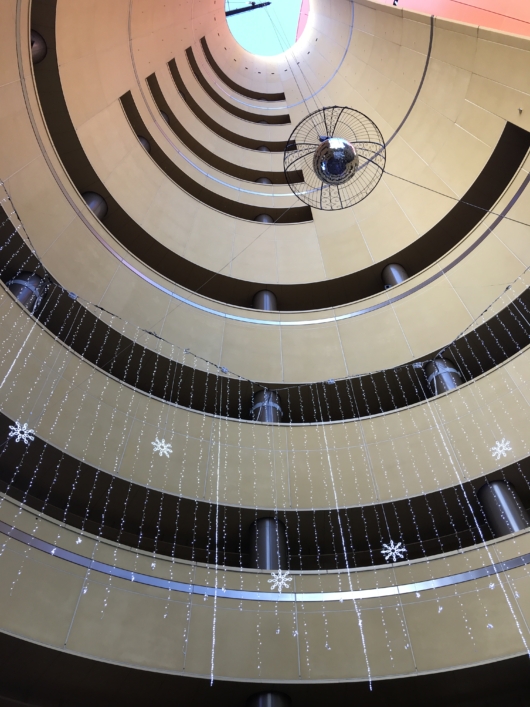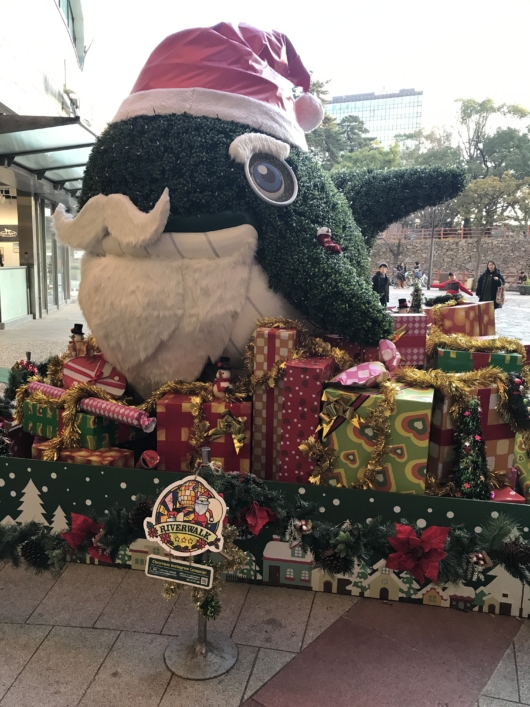 Hideaways Nicole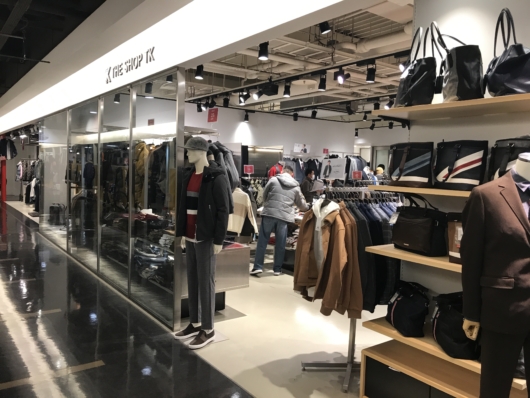 The Shop TK – not much to see, the designs and fabric were too simplistic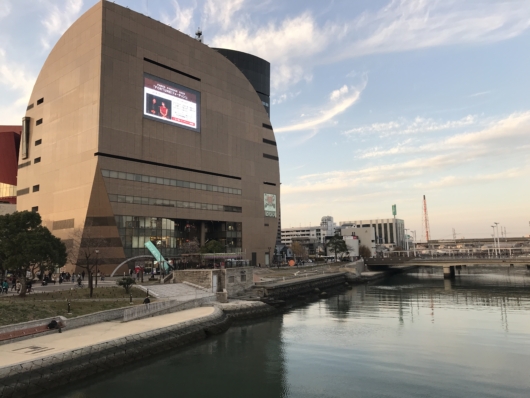 The mall itself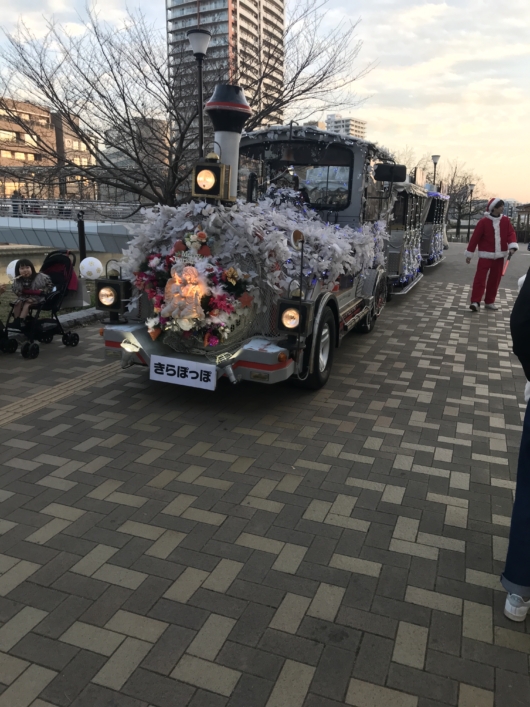 This Christmas train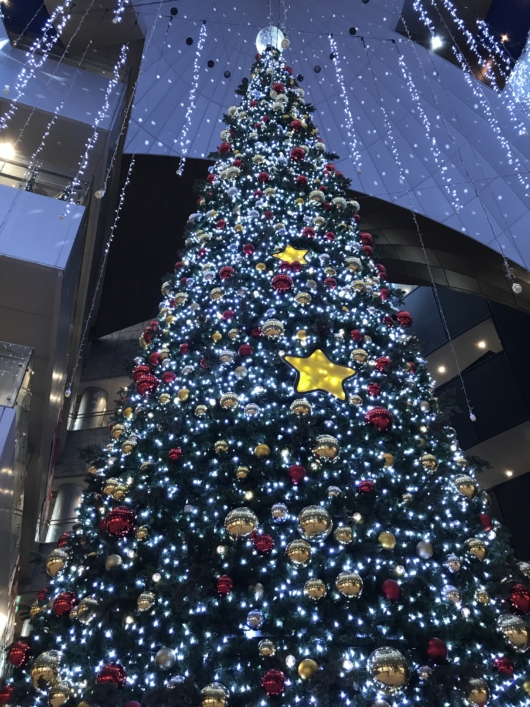 We went around Christmas time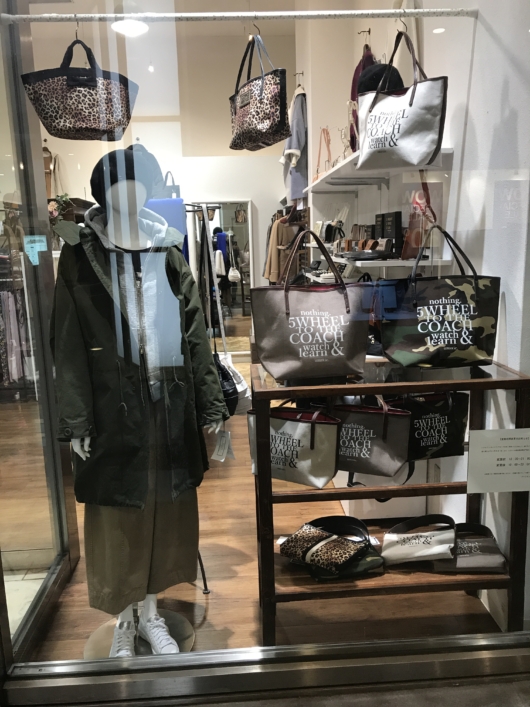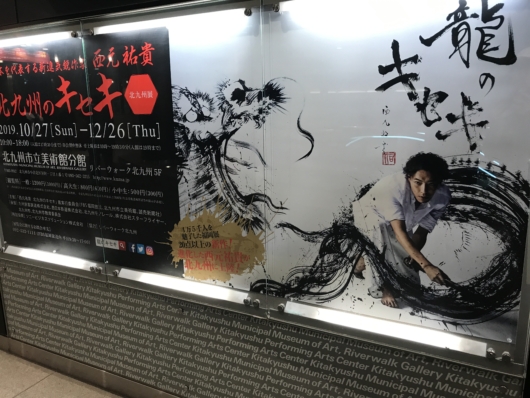 Some art exhibition that was going on
Kokura Castle (Welcome Kyushu)
Right outside the Riverwalk Kitakyushu was this beautifully constructed castle surrounded by moats.  We were next to it so we decided to walk around it, but some of the places were closed by then (4pm closed I think?) so we just sort of strolled around this castle park.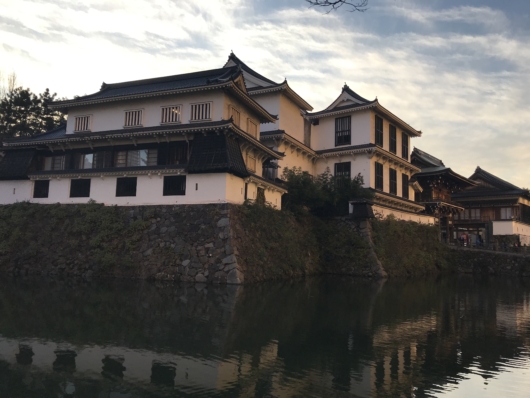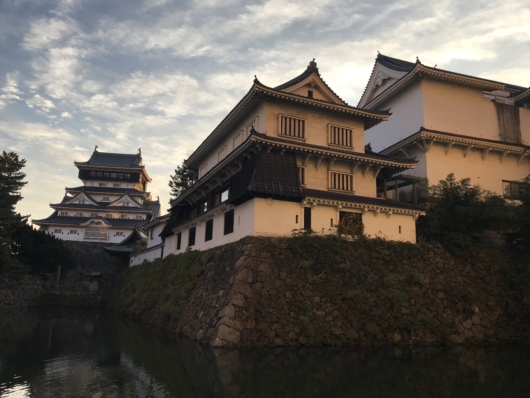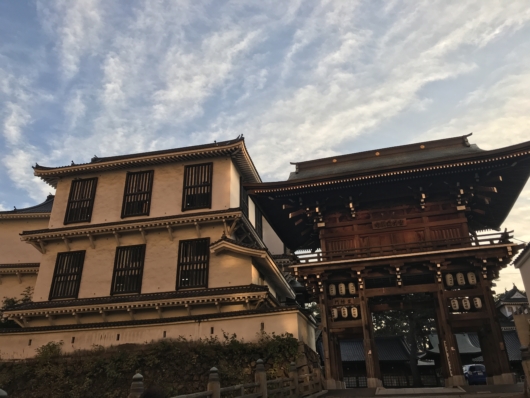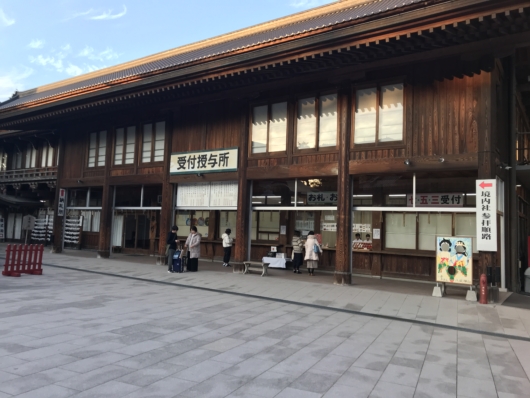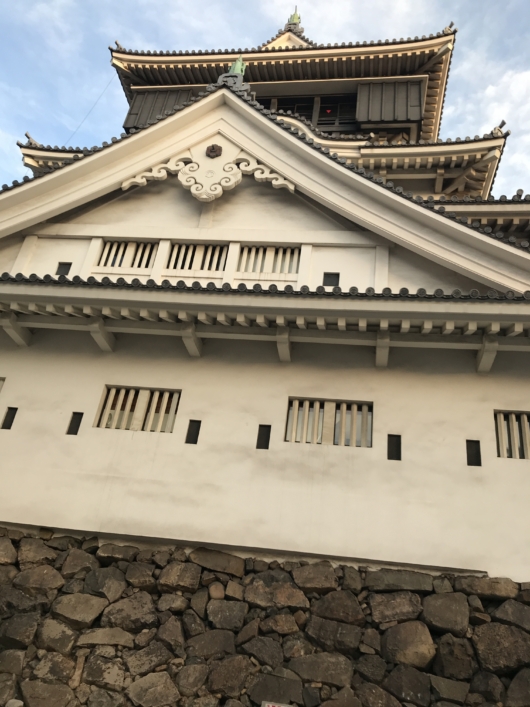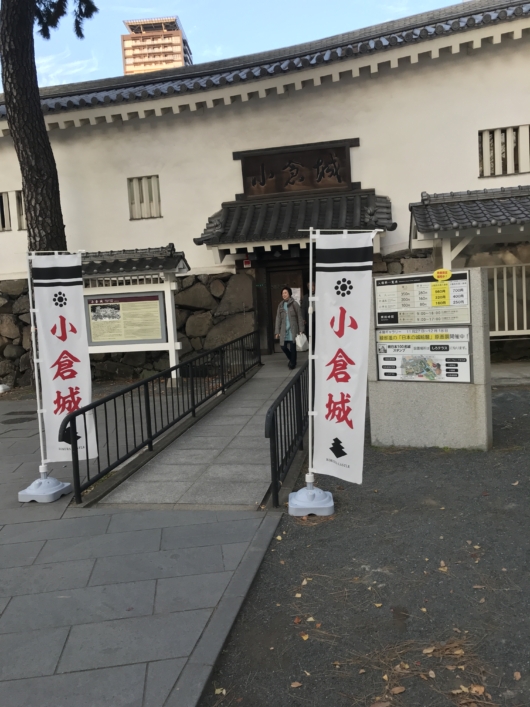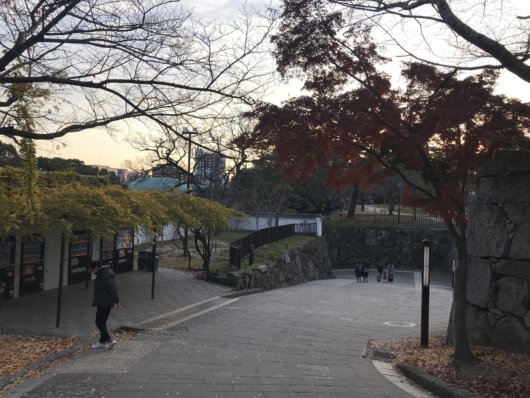 Murasaki River
A river right next to the Kokura Castle and Riverwalk Kitakyushu, we stopped by here to take a few photos and to enjoy the scenery.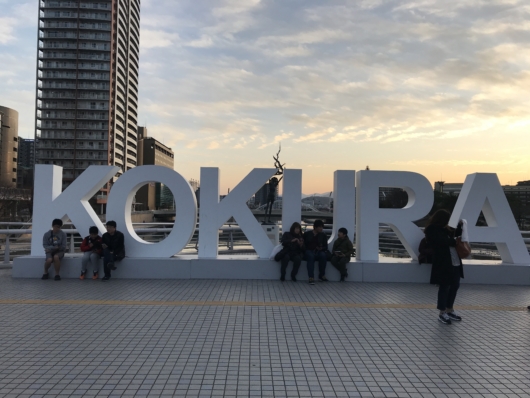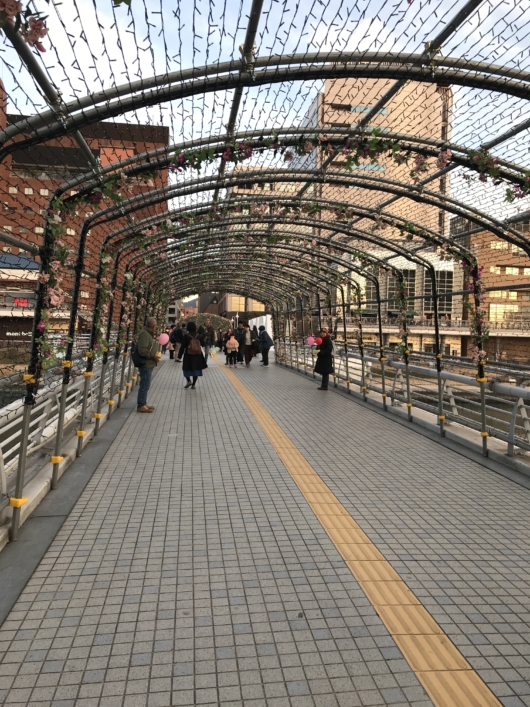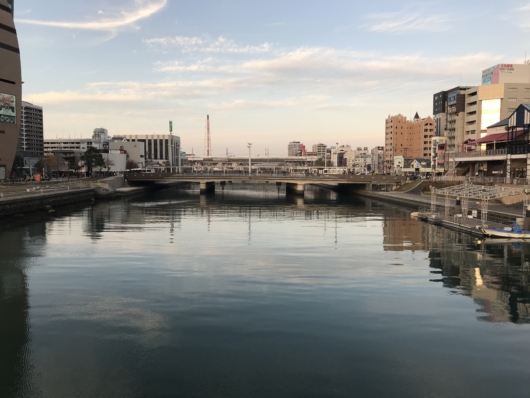 That was pretty much all we did for Day One.  By the time we arrived to our next destination, it was already late at night 6pm so we couldn't do the Akiyoshido Cave until the next morning.  So we just stayed in our hotel, had dinner nearby, then did onsen during the evening.
Ruriko-ji Five Story Pagoda (Japan Guide)
Our first stop for the Second Day was at the Ruriko-ji Pagoda, which was about 10-15 minutes drive away east from our hotel.  Seeing that it was so close by to where we lived, we decided to go check it out.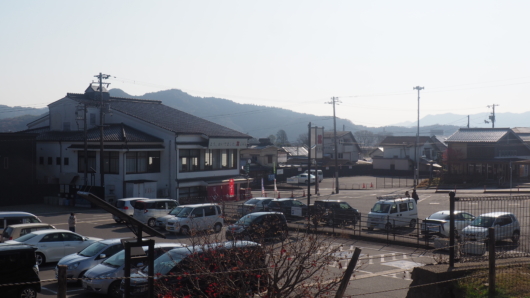 Parking lot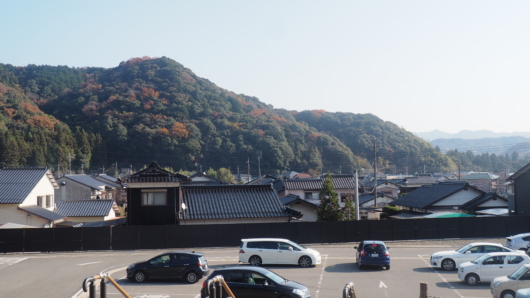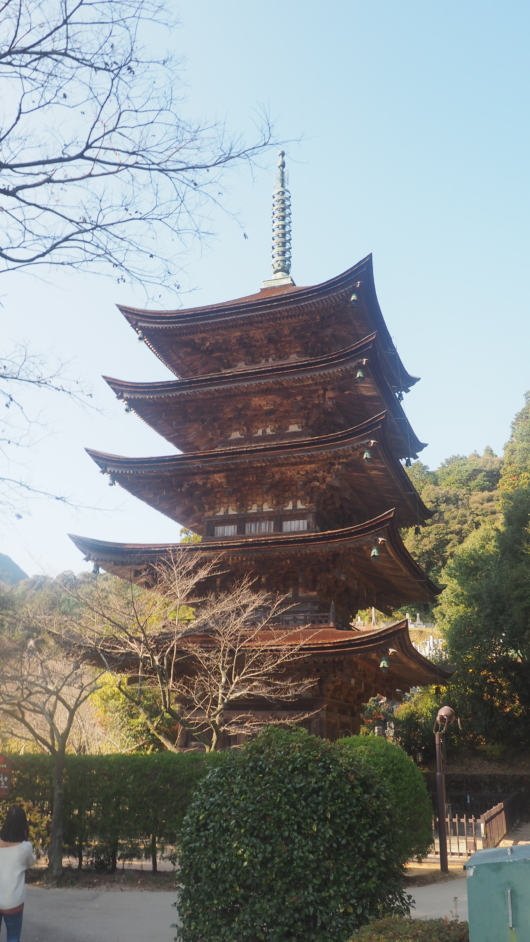 Five story Pagoda, Rurikoji Temple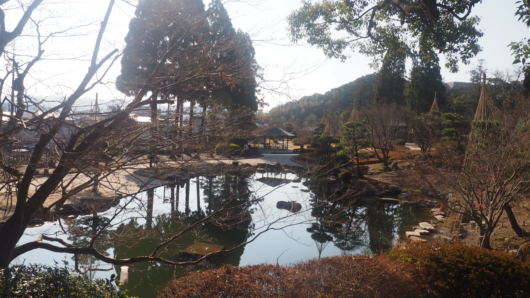 The Kozan Park itself was quite beautiful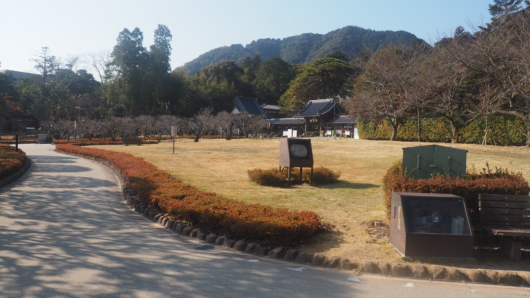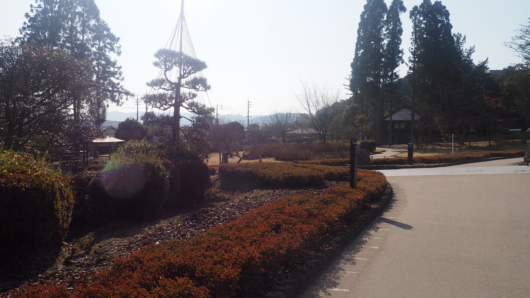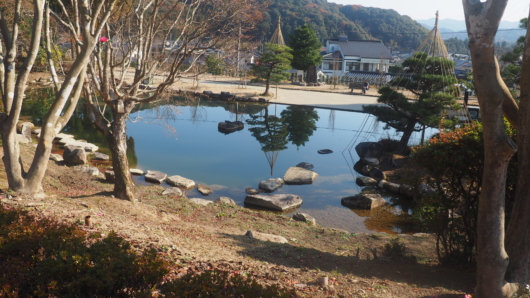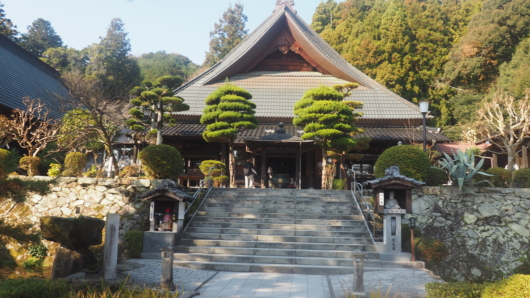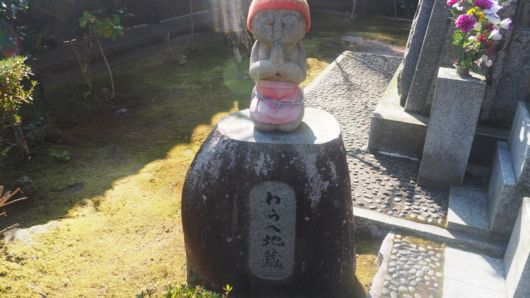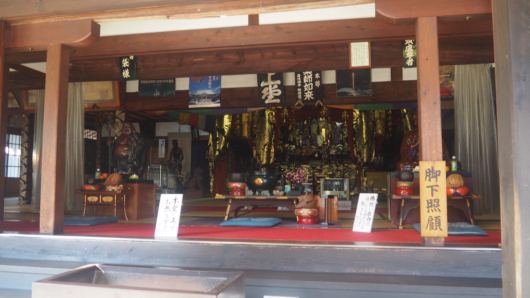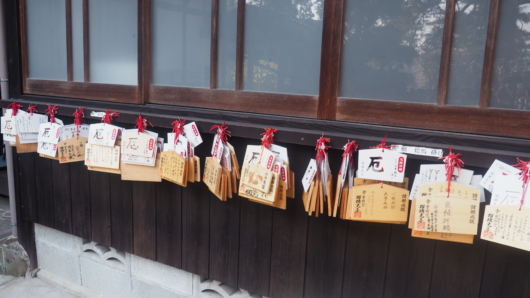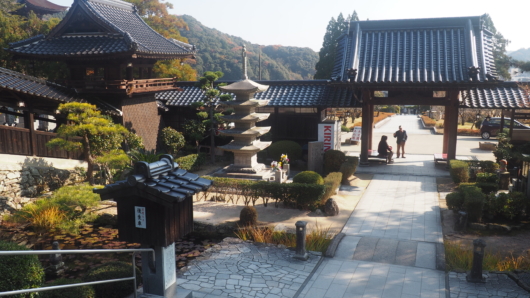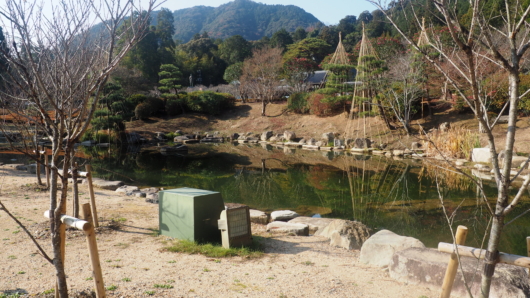 Akiyoshido Cave (Japan Guide)
This was probably my favorite scenic attraction for the entire trip, just because it was the most interesting.  You can see natural limestone formations in this cave, and there are even "advanced routes" which you can take for a more adventurous course (I think it's actually called Adventure Course).  Through various stops, there is a button you can press where it talks about the science of how these stones were formed and how long it took to form and how each place derived its own name.  Its about an hour to finish the whole thing.
Actually, we were also foolish to stop right at the first parking lot we saw.  I'm not sure if there's a closer parking lot, but it took us about 10-15 minutes to get to the Akiyoshido Cave entrance, while we had to pass through many stores that weren't opened (off season maybe?).  Also, since the path is one way, so when we headed back to the parking lot, we actually had to take a Japanese taxi to get back to our parking lot.  Well more on that later.  (By the way, the taxi driver was so nice.  We had a prefixed price to head to the Karst Lookout, as written on the taxi stand sign before we took the taxi.  He turned on the meter, and the meter ended up being cheaper than the pre fixed price, so he only charged the meter price instead!)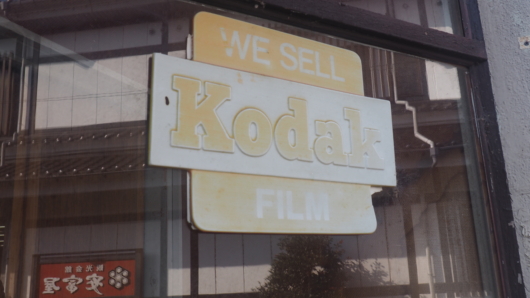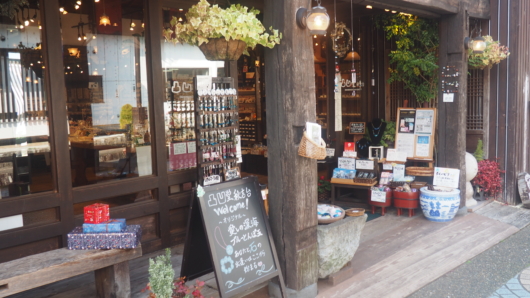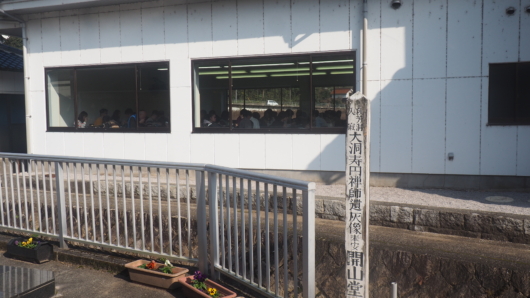 People eating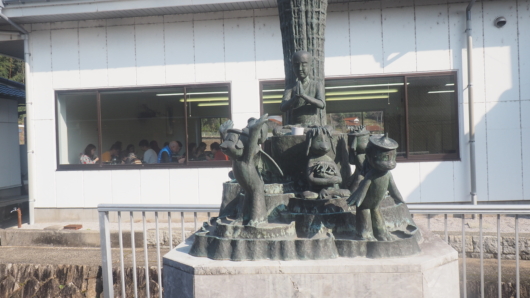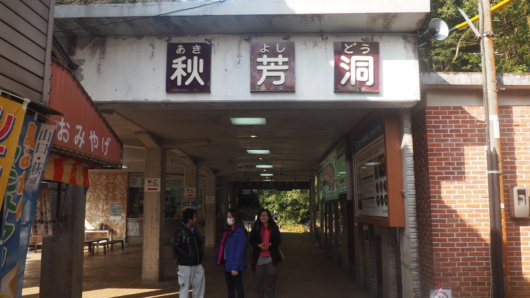 Entrance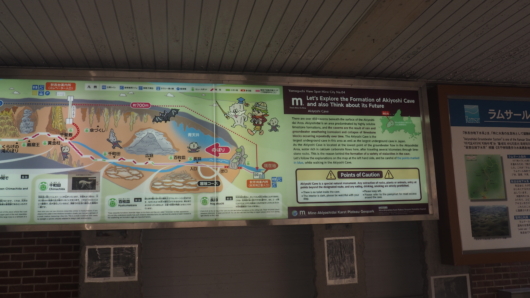 See it's one way only, you don't end up where you begin.  Also on the map, you will see that there is an elevator.  Take it!  It will bring you to the Akiyoshidai Karst Lookout.  We didn't do that and we ended up finishing the cave, then taking the taxi to get there, THEN taking another taxi (same taxi driver though) to go back to the parking lot.  They're not close!  The elevator in the middle of the cave takes you to the Karst Lookout directly, and I only realised this AFTER reaching the Karst Lookout.  Don't be fools like us and save yourselves time and money.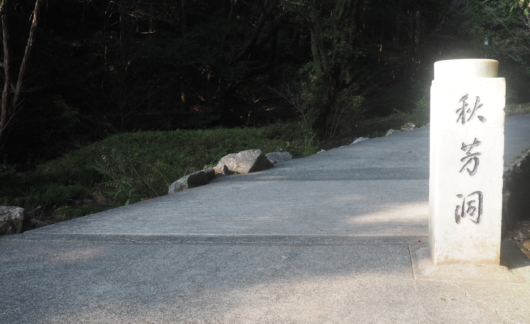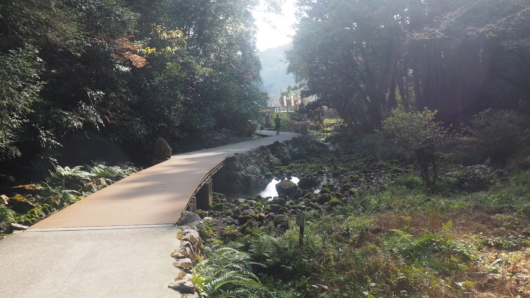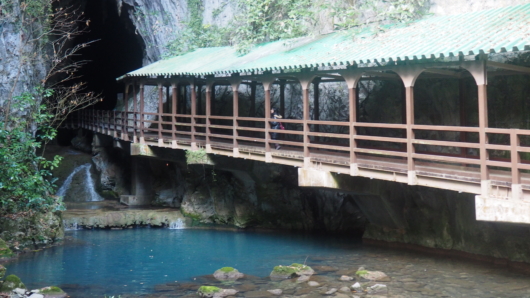 At the entrance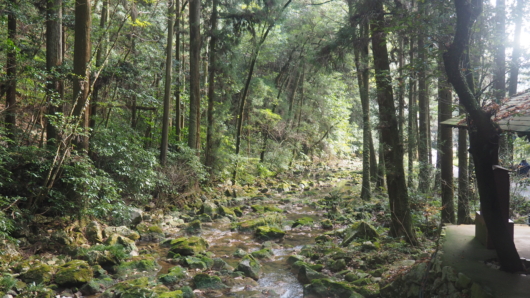 It's like a forest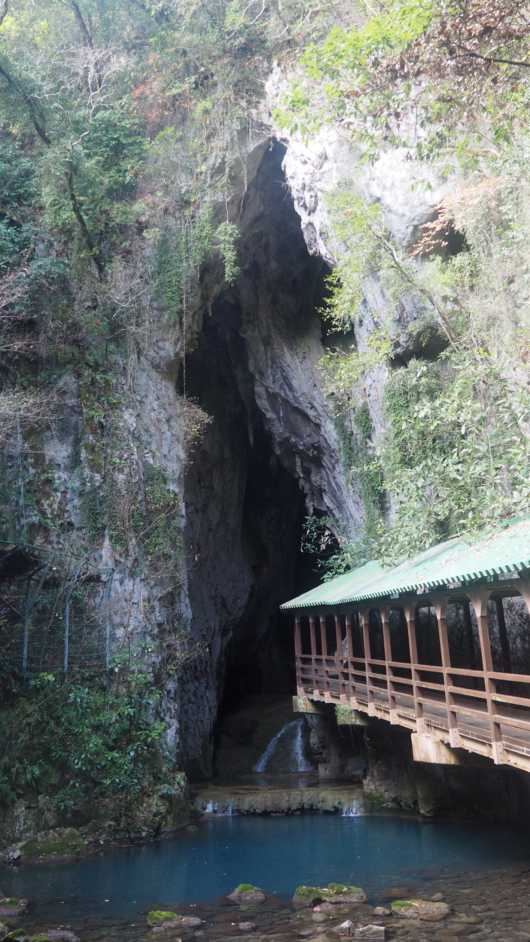 Another perspective of the entrance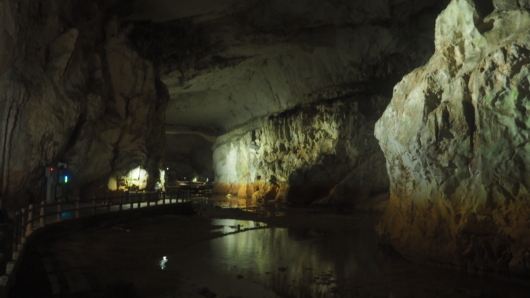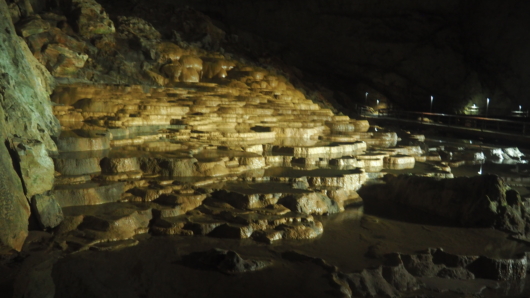 Limestone terraces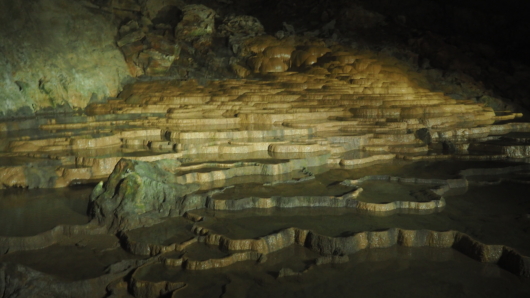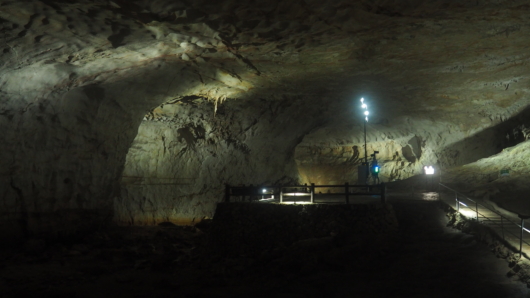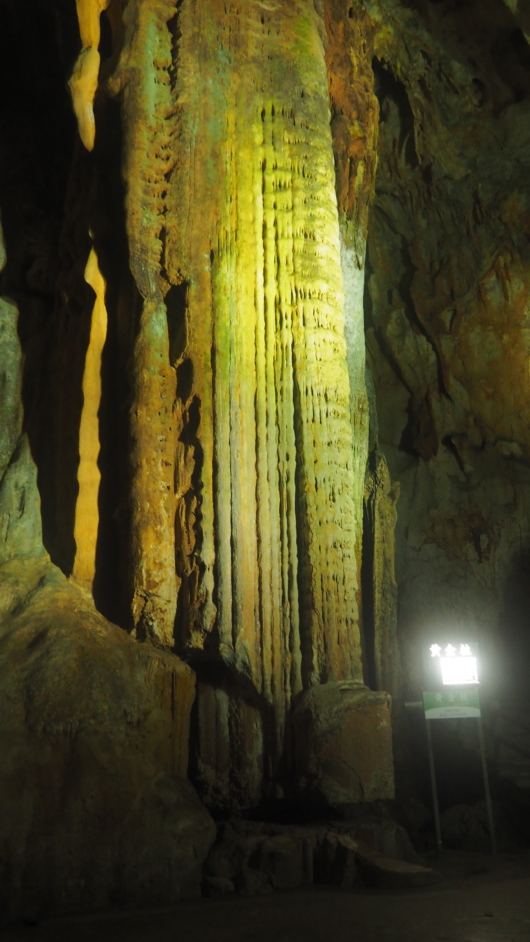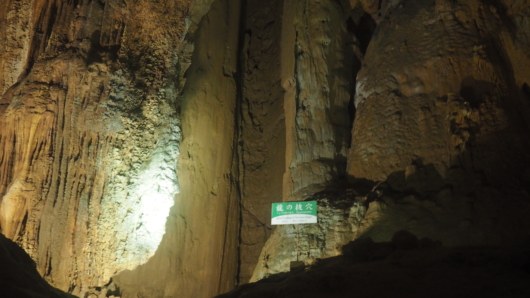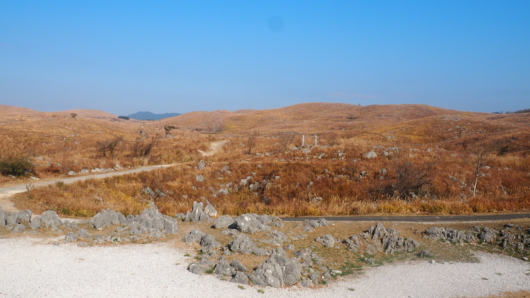 Akiyoshidai Karst Lookout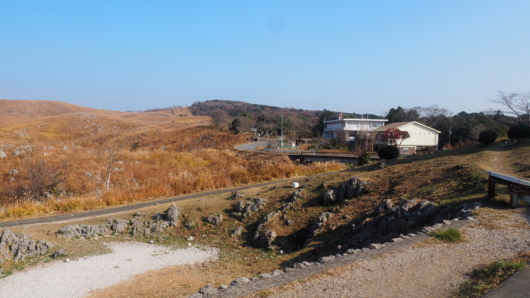 Clearly we went at a bad season since all the plants were brown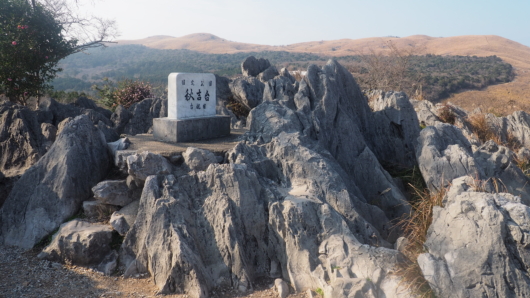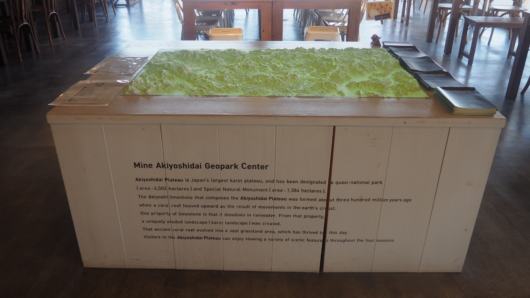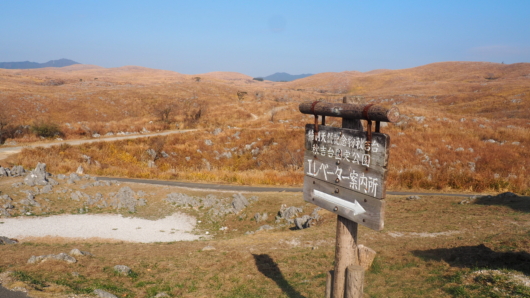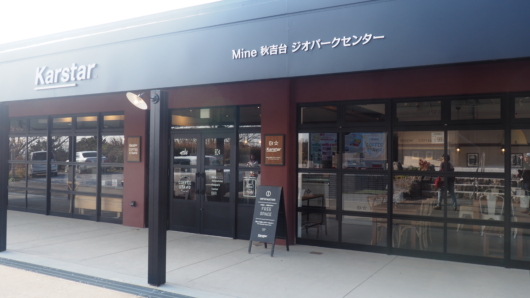 Right after this, we went to Hagigoyomi to eat.
Hagi Castle Ruins (Japan Guide)
You can read about the history in the Japan Guide link I included above.  Not much is left to be seen of the castle, mainly the moats and the walls, but you'll get to enjoy a stroll around the park.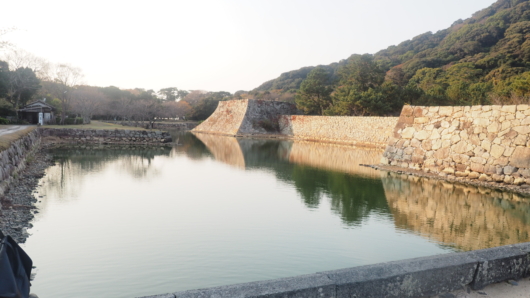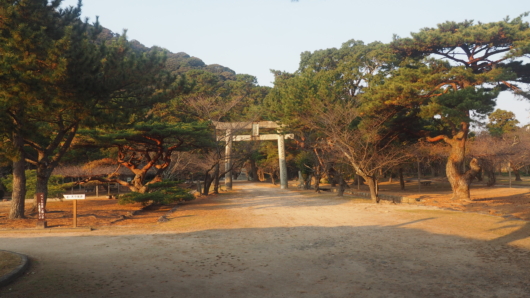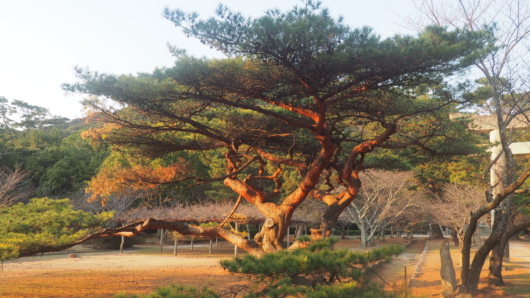 This beautiful, sexy tree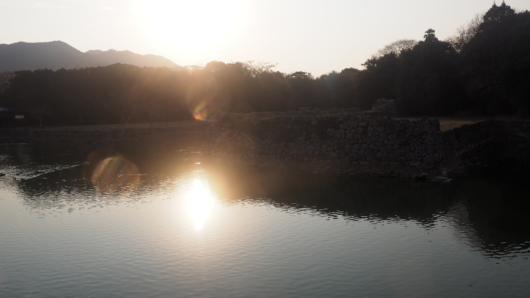 Natural lens flare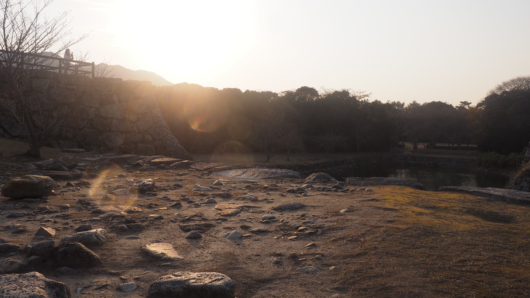 No photoshop needed for these lens flare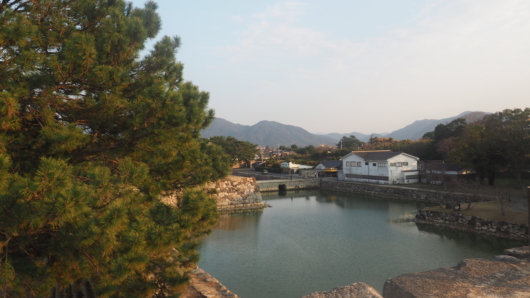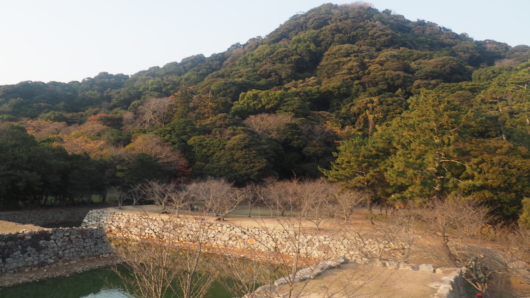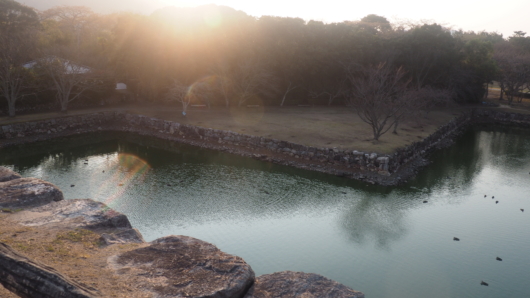 Beppu Benten Pond, Yamaguchi (Japan Travel)
The trip on the second day was supposed to be to go from Akiyoshido Cave to Hagi Castle Ruins, then head westward to Motonosumi Inari Shrine then stop at Beppu Benten Pond along the way back to the hotel.
But due to time constraints, we couldn't arrive at Motonosumi Inari Shrine before it would close, so we ended up just going to Beppu Benten Pond instead, which actually was probably a good decision since it started to rain anyway.
Maybe it was the rain, but I have to say that this Beppu Benten Pond was a bit overrated.  It's a limpid pond with a crystal blue color to it, as if dipping into it was going to give you magical colors.  Except, the rain sort of dulled the colors and the mood, and the pond wasn't that big.
And given that we've already been to Beppu before, it made this pond less impressive.  Besides the singular pond, there wasn't anything else to see around the area.  Skip if you're low in time, not a must do.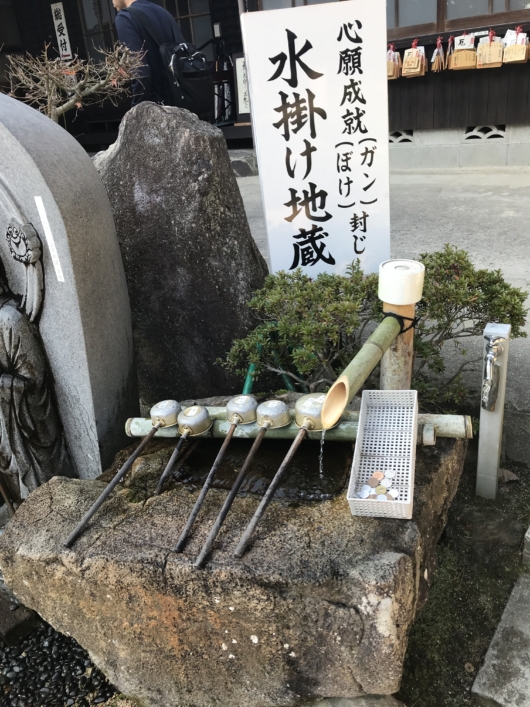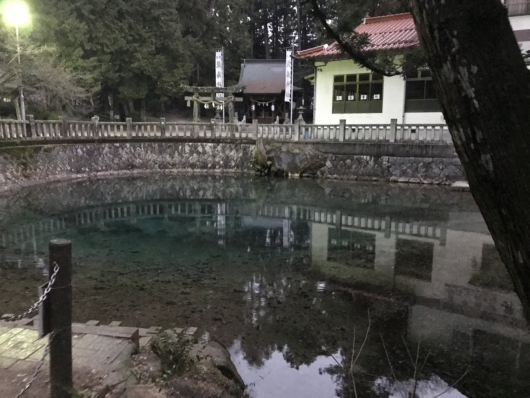 Best pic I took of this pond, but as you can see it looks "dead"
So this wrapped up our second day, and we went back to our hotel to enjoy our traditional Japanese cuisine, had onsen, and called it a night.  We had to leave the hotel early morning after.
Motonosumi Inari Shrine (Japan Travel Centre)
It was a little inconvenient because I had to drive from the hotel all the way to the northwest part, it was like going to the opposite end, and after the Inari Shrine we had to drive all the way down to Fukuoka City, so driving all the way north to south.  It would have been much more convenient to drive rom our hotel to Fukuoka City.  That's why I really wanted to visit the Motonosumi Inari Shrine yesterday, as it was just 30 mins west of Hagi, but no time is no time, so now I had to take an extra 1 hour 30 mins to drive there, and an extra 1 hour 30 minutes to drive south.  BTW this was Day three.
You can read more about the description of the Motonosumi Inari Shrine in the Japan Travel Centre link, but I do find it quite worthwhile to go.  I think it would have been better if the weather was happier, as the skies were sulking that morning, but still it was pretty interesting.  Of course, it wasn't as interesting as the Kyoto's Fushimi Inari Shrine, but given that the weather was better, I think the view of the Japan sea would definitely make up for it.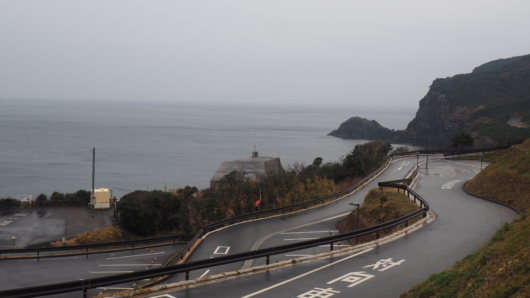 While getting there there were a couple of curvy roads.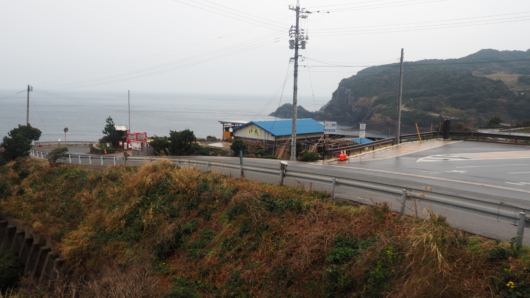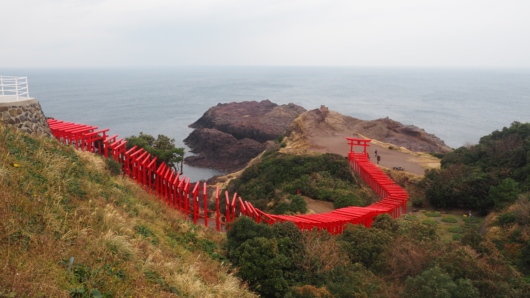 From afar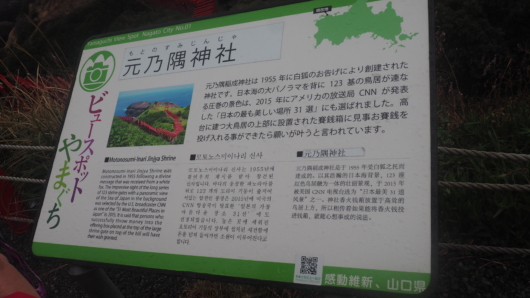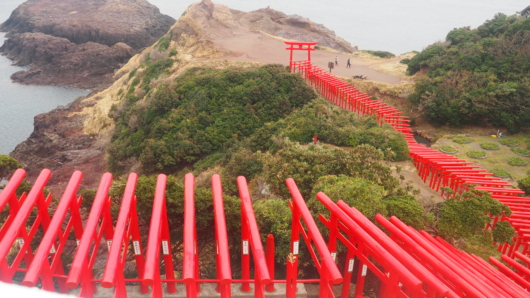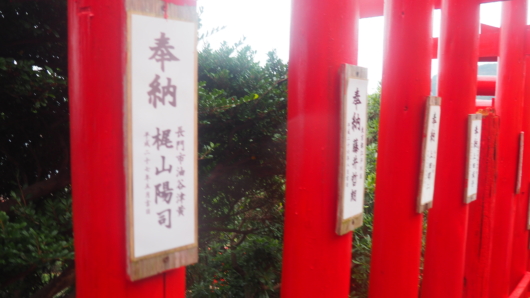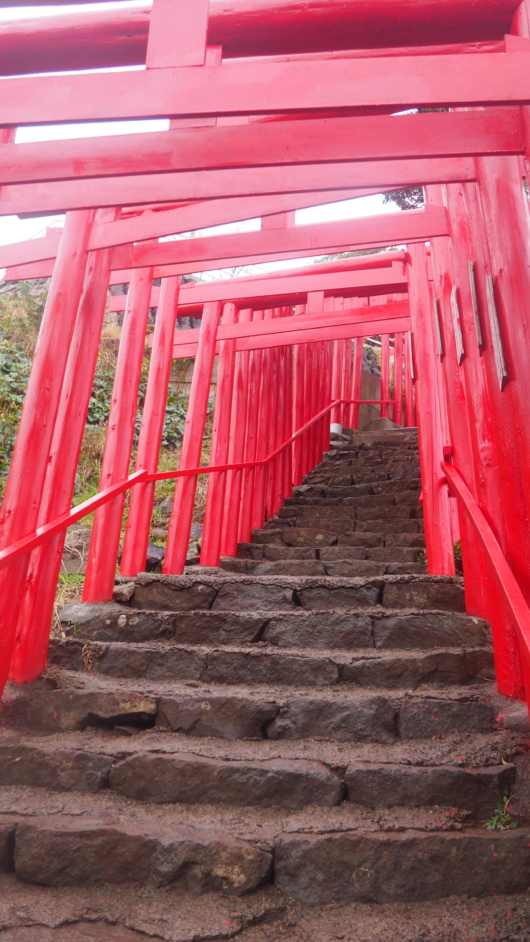 It's good for photo taking and posing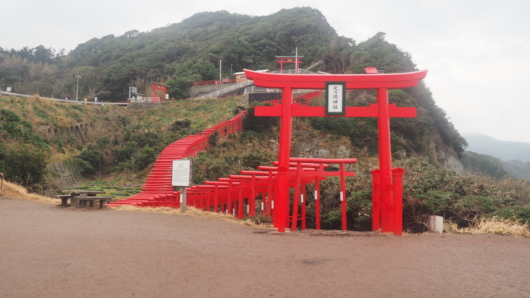 At the bottom of the Inari shrines, and looking back up.  The pathway wasn't terrible, it's easily walkable.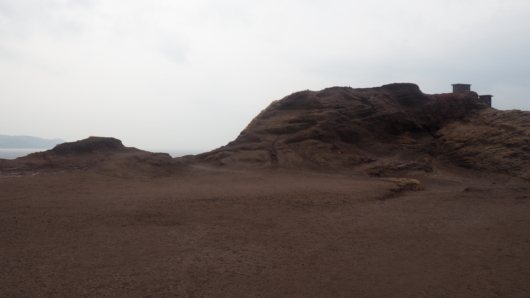 Not the prettiest of days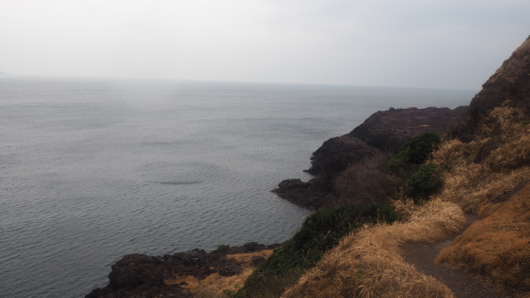 Miyajidake Shrine (GaijinPot Travel)
This was on the way to Fukuoka after eating at Kameshiyo Sushi.  Just before I continue describing Miyajidake Shrine, I have to mention about the ride back from Motonosumi Inari Shrine.  Because when we were driving back, the GPS kept telling us to take this freeway that seemed sketch.  In fact the directions weren't really clear… we drove a bit on a construction site, and realising there was a dead end and we were literally driving on broken gravel, we went backwards hoping to find another path that the GPS will take us, which then led us to the construction site again, and then after a while we realised nearby this construction site was this small picket sign that took us to the highway.
But this "highway" wasn't even a highway at first.  It was a mountainous trail filled with narrow roads (they were like one way), some roads were steep and curvy, and I constantly had to check the mirrors on the road to see if there were any incoming cars from the opposite way.  Thankfully there was only one car which we managed to give way, but other than that it was a "thrill".
Anyway, I guess it's better to just visit the GaijinPot Travel website for more information, but in brief, the shrine hosts sacred objects, the biggest of its kind in Japan, such as the rope talisman, copper bell, and the giant taiko drum.  But besides that, there is also the Inari Shrines as well.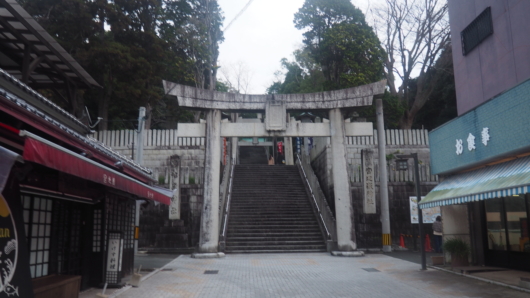 We parked randomly nearby and took these stairs to go up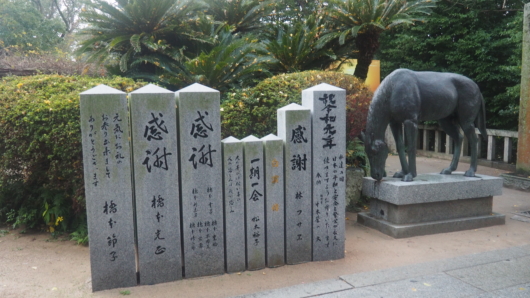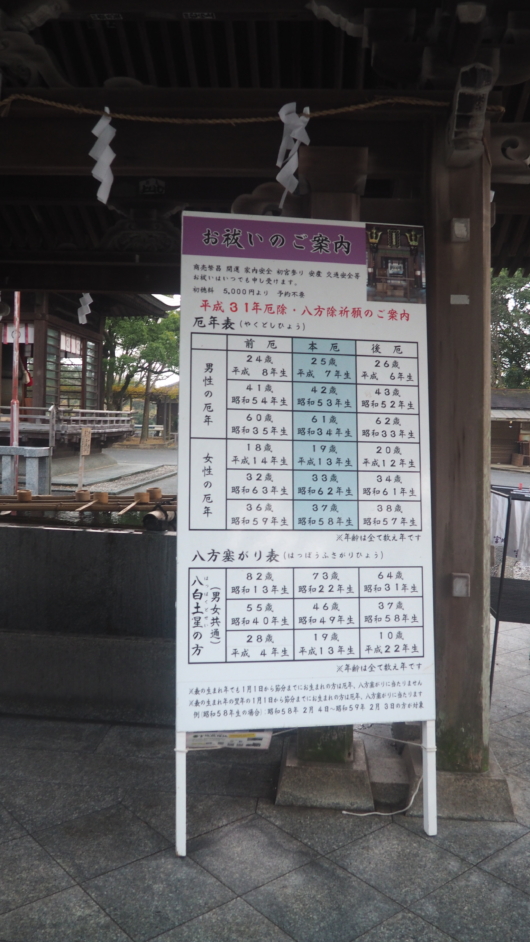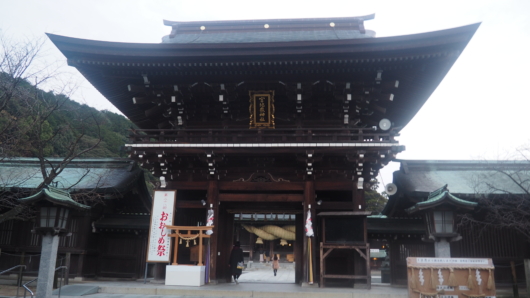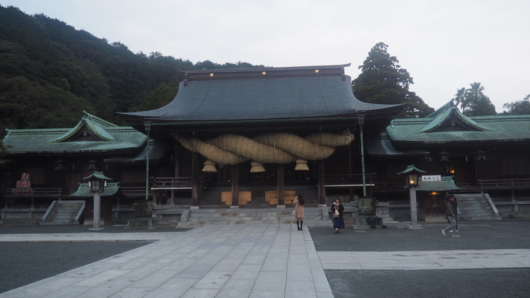 The largest rope talisman in Japan ostensibly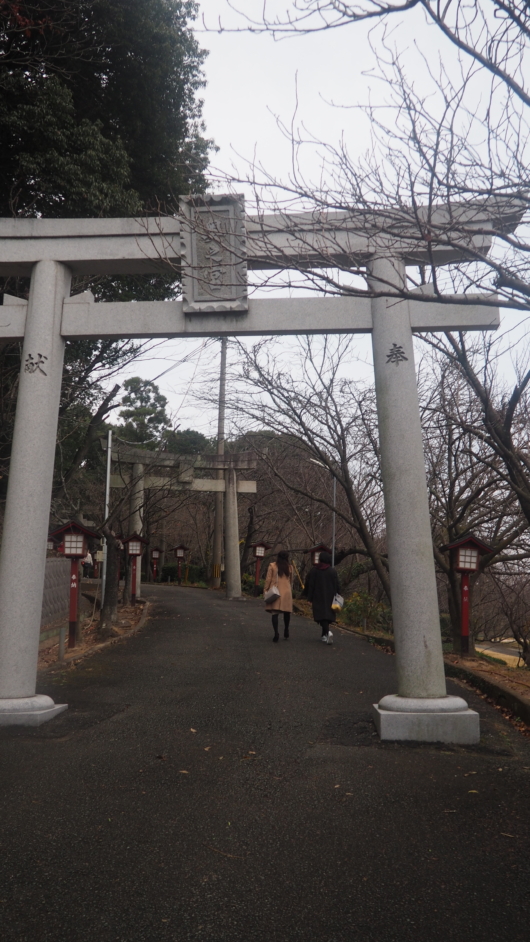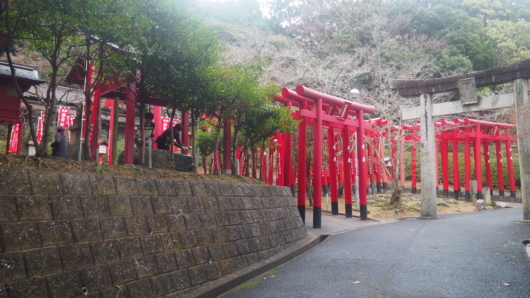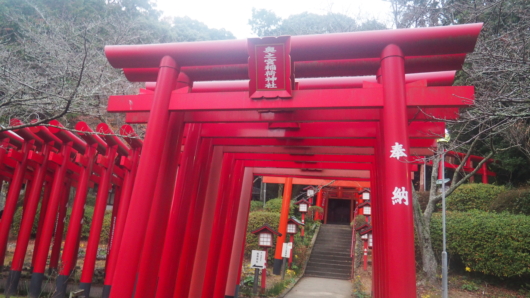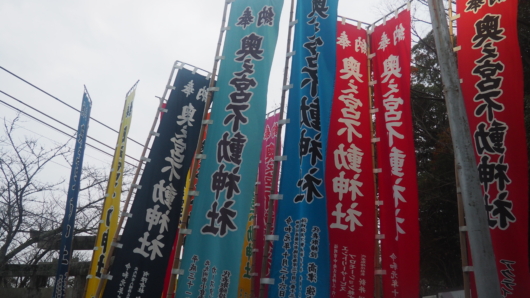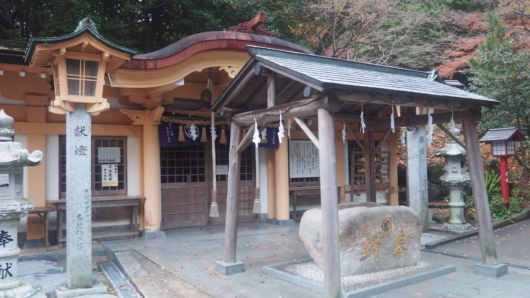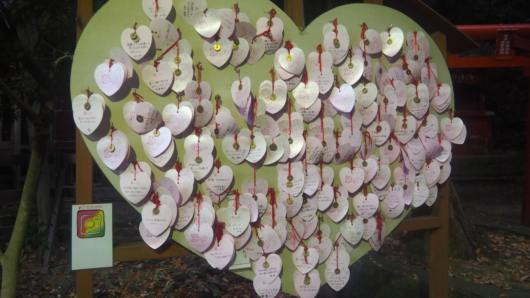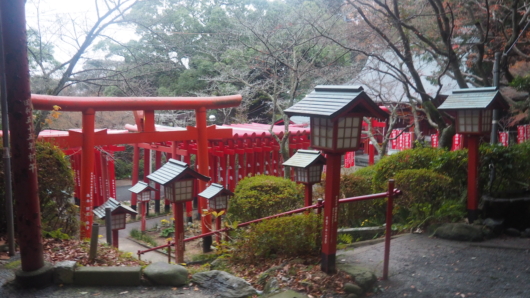 JR Hakata City Christmas Market (website) / Hakata Hankyu (website)
Since it was around Christmas time, there was a Christmas market right outside the JR Hakata City serving drinks, food, and items to be sold.  There was like hot chocolate, beef, mulled wine, craftwork, and a lot of other stuff.  It really did provide a festive mood.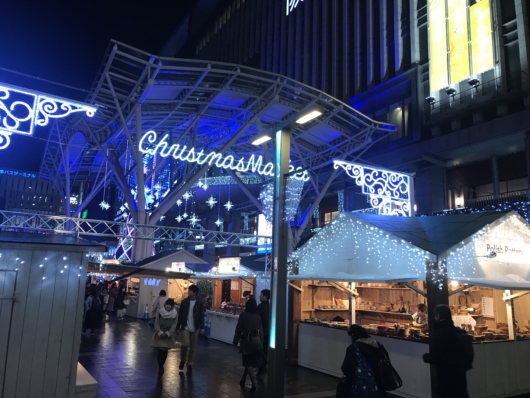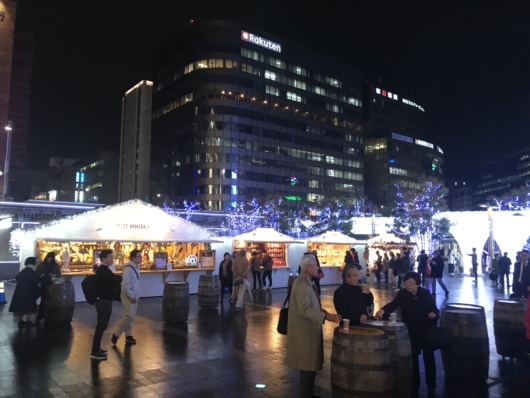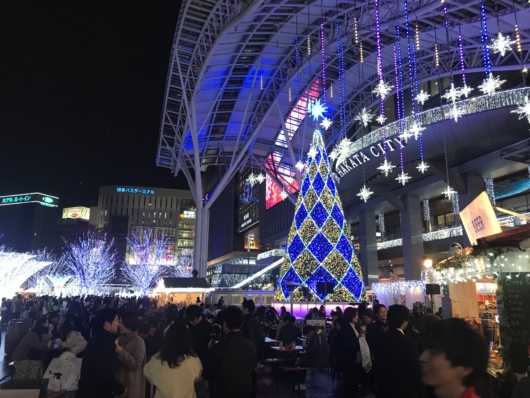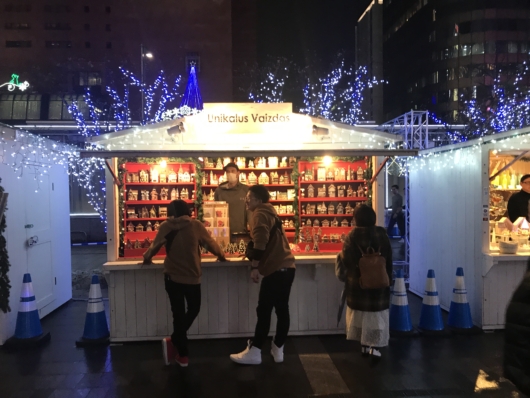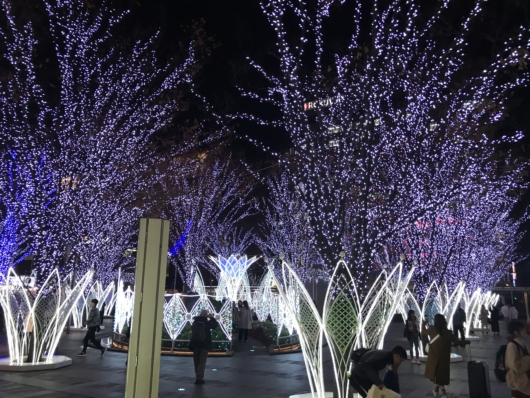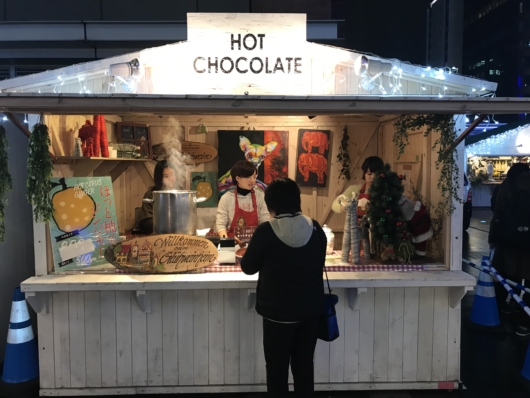 Sakurai Futamigaura of Meotoiwa (Ana)
Early in the morning, we drove west for about 45 minutes to reach Itoshima and specifically this Sakurai Futamigaura, which during that time I thought that the white torii gate was the main attraction, but actually it was the rock behind it that was the main attraction, with its significance as married couples rock.
Itoshima's got quite a nice vibe to it, and Sakurai Futamigaura is also a good place for photo taking as well.  It kind of reminds me of Malibu in a way, where you're driving along the seaside and there are random nice cafés along the way.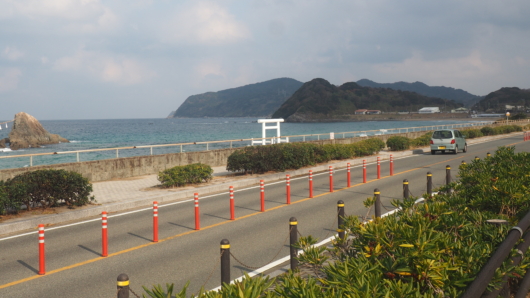 From afar, after parking our car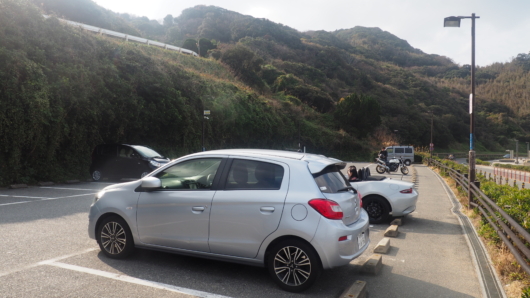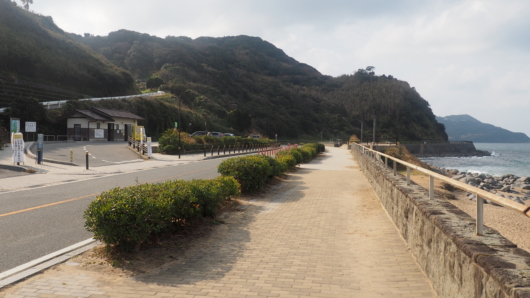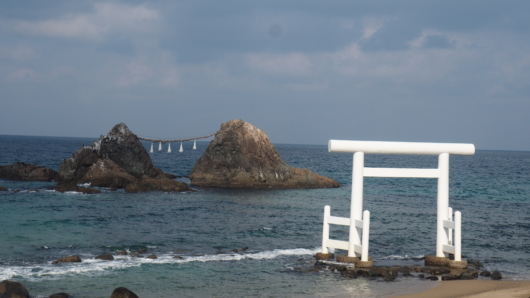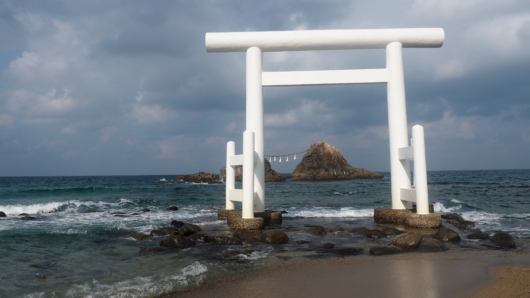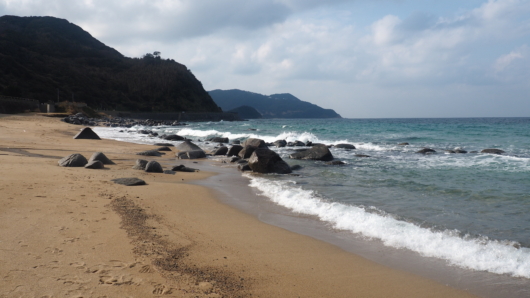 It was after this attraction that we took a 5 minute drive to eat at 唐泊恵比須かき小屋, the seafood BBQ place.
Dazaifu Tenmangu (website)
Possibly the most popular attraction in Fukuoka, Dazaifu Tenmangu is visited by many everyday, with its website saying more than 10 million visitors visiting per year.  No wonder when we were driving and about what seemed to be just a short route to the destination (5 minutes) ended up being 15 minutes because of the heavy traffic.  It is famous for its torii gates and shrines with beautiful ume (Asian plum) trees within its borders.
I'd have to be honest – even though it's worth going, it's a little overhyped given the number of things you can see in Dazaifu Tenmangu (not that plentiful).  I prefer the Akiyoshido Cave more as a tourist attraction.  But if you're around Fukuoka, I would recommend going here.  We visited this right after lunch, so around the afternoon.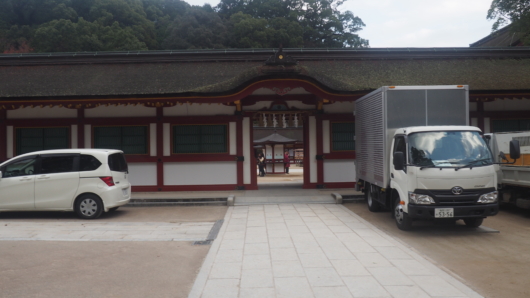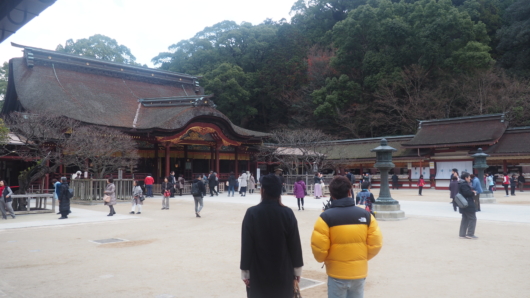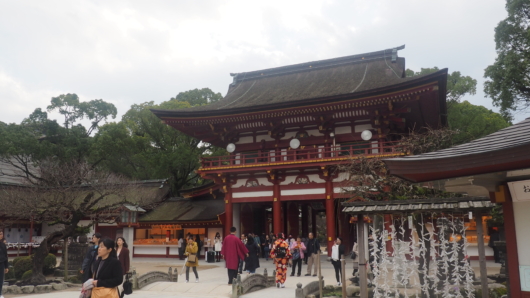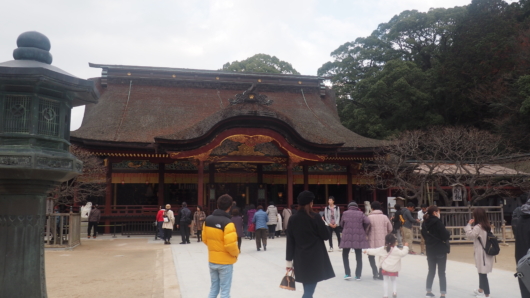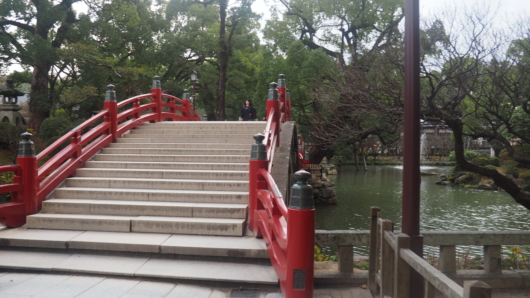 This notable red bridge that crosses the traditional garden style pond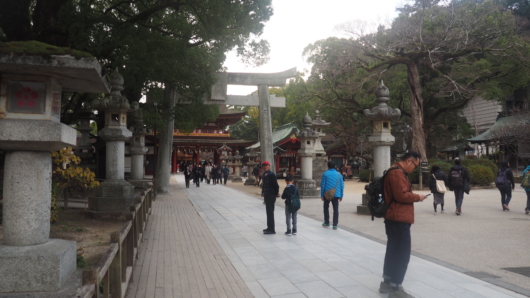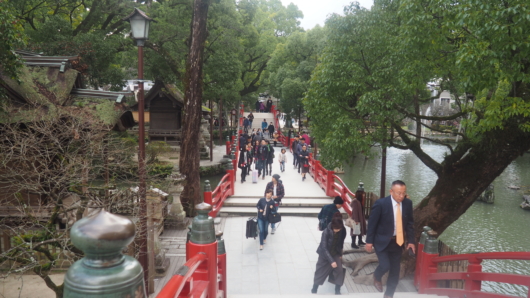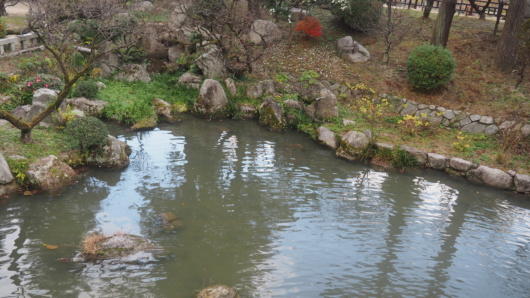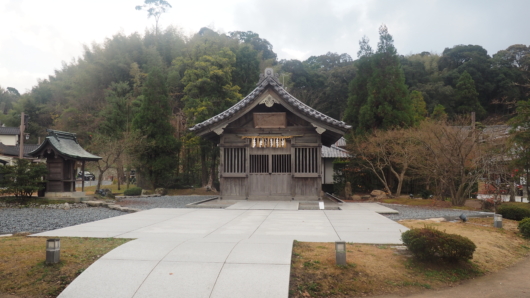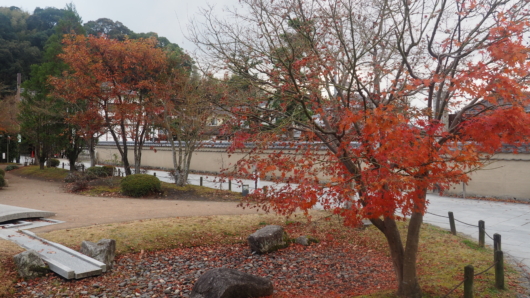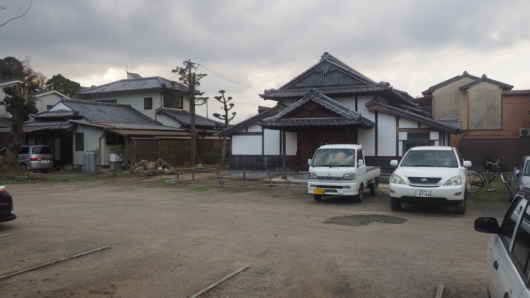 Canal City Hakata (website)
Canal City is this large shopping and entertainment complex right across our hotel, literally across the street.  With five different buildings, two hotels, a cinema, a canal and more, this was a pretty good place to shop.  Especially for men, as there was a floor dedicated to boutique upscale menswear.
Also what's really cool about this place is that from time to time, they will use a projector to play some animation or clip on the hotel building for about 10-15 minutes or so, and there will be water dancing and animating along with the film.  Sort of like Bellagio's water fountains in Las Vegas, but this time this one actually is in sync with the film.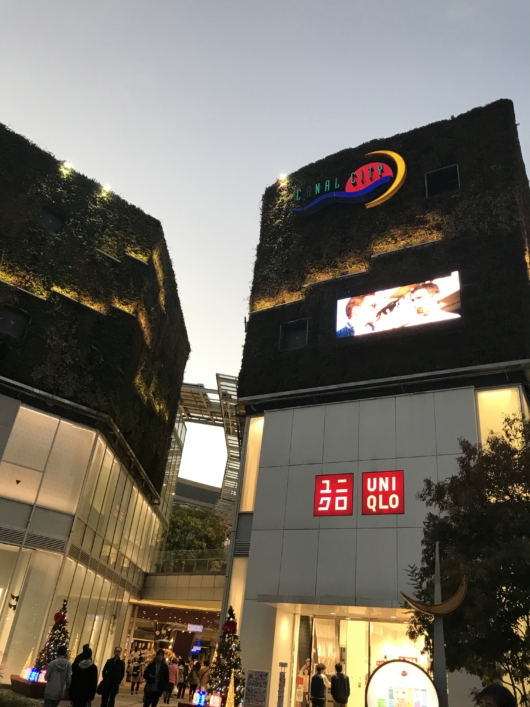 They have the big brands like Uniqlo and Zara as well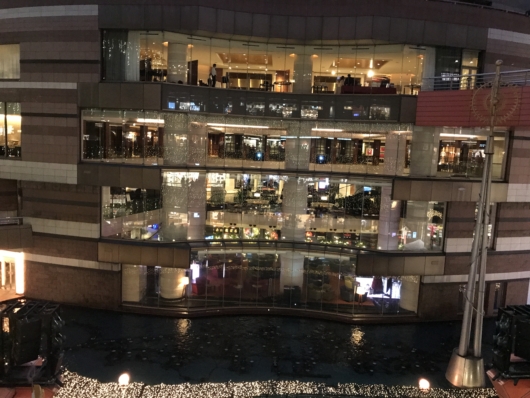 Hotel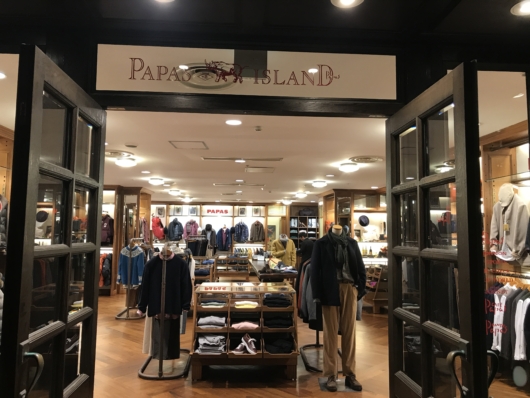 But they also got these unique Japanese upscale brands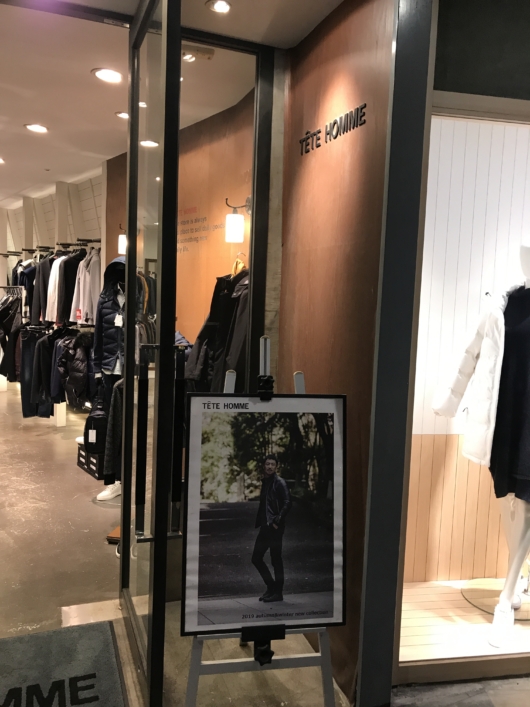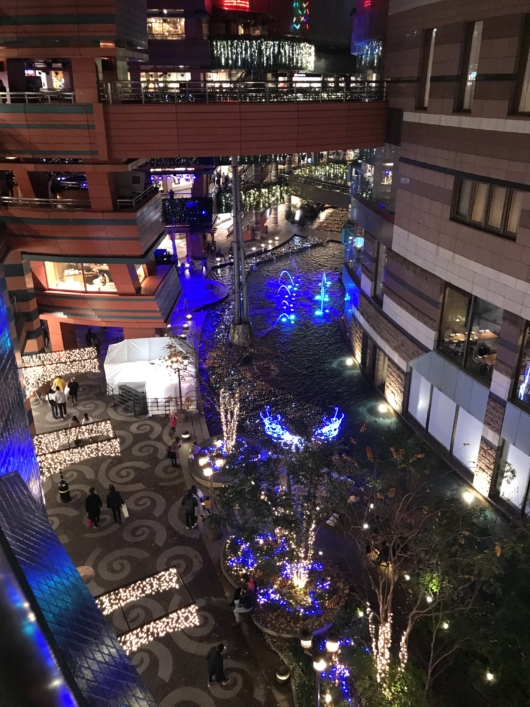 From above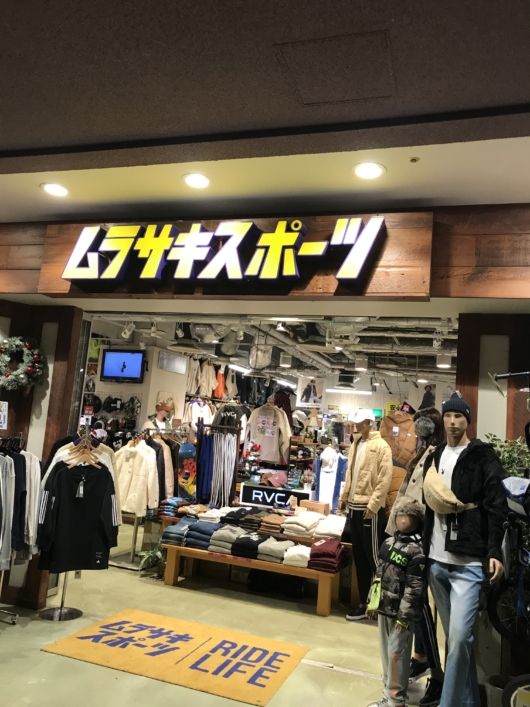 Besides Uniqlo and Zara, they also got other mass appeal and more affordable Japanese brands like this one RIDE LIFE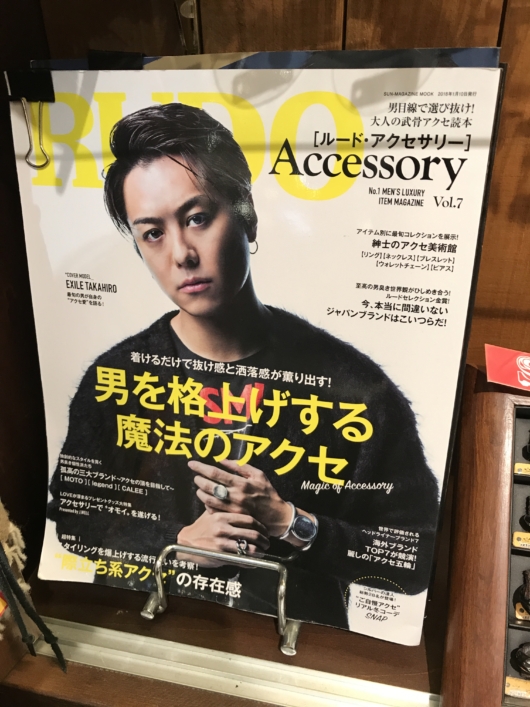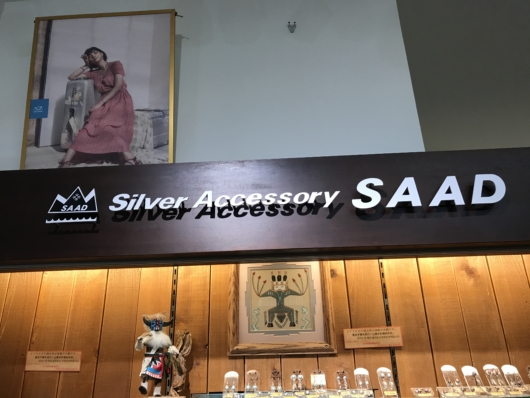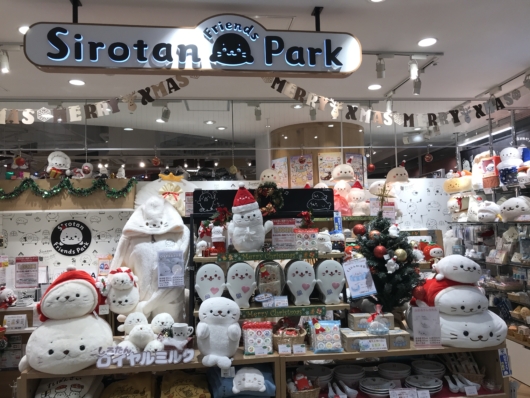 They also have cute accessories and toys to buy.  This one is Sirotan Park.  Diagonally across from this was this shop that sold umbrellas
AMU Plaza / KITTE OIOI (website)
Near the JR Hakata City are these two buildings, one is AMU Plaza, one is KITTE OIOI, that didn't sell affordable goods like H&M but more like upscale brands like Hugo Boss and Mr. Porter.  I actually visited the first trip I was in Fukuoka, and I realised I didn't take many photos in the mall.  For some reason, I also didn't take many photos in ths mall, in fact zero, once again.  Apologies for that!  So some quick snaps of the outside of the buildings.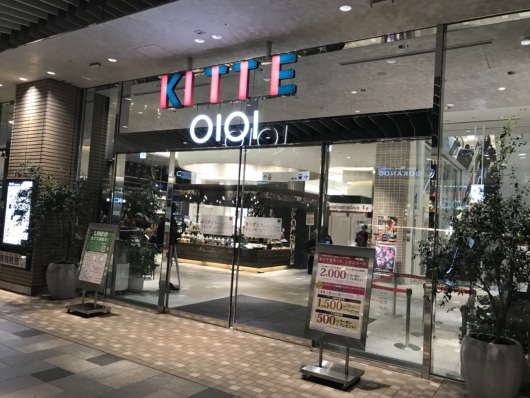 Kawabata Shopping Arcade (website)
From the website itself, "Kawabata Shopping Arcade is the first merchant area that flourished in the Hakata district, and its history can be traced back to more than 130 years. It comprises two arcades, Kawabata Chuo Shopping Arcade and Kami-Kawabata Shopping Arcade, which together measure 400 meters in length. More than 130 stores, old and new, merge to form a lively commercial road filled with apparel shops, restaurants, and specialty stores. More than 10,000 people pass daily through the Arcade, which is surrounded by numerous facilities for tourists."  We only passed by this place, didn't do any shopping here.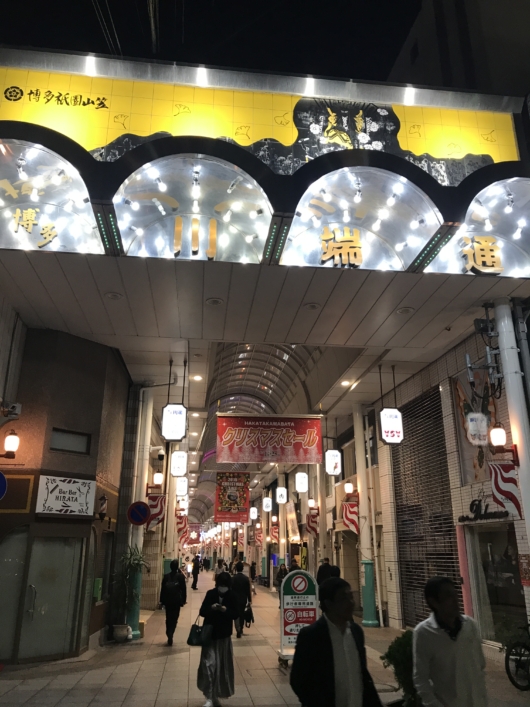 So that's pretty much all we did throughout our trip!  I would say the Akiyoshido Cave was my favourite, then probably the Motonosumi Inari Shrine then the Hagi Castle Ruins.  I'd still think the best part of the trip was the eating though, so you can read more on One of the Best FOOD Trips Ever in FUKUOKA to see a rundown of what I ate.
Other Photos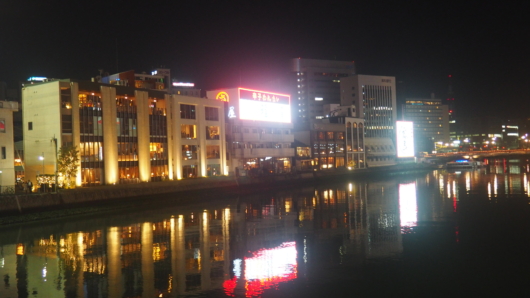 Naka River, nearby Ryuen where we ate kobe beef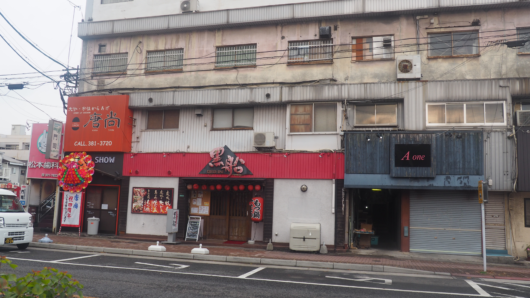 Forgot where I took this