To preface this blog post, technically Jackson is the town while Jackson Hole refers to the entire valley. But to make it easier for everyone to recognize the place, I've named the blog post as Jackson Hole, The Affluent Town.  In fact, besides our Airbnb, most of the things we've visited is around the Jackson Hole Town Square.
Prior to this trip, I didn't really had any impression about midwest places, probably a bit more cowboy themed and less affluent than cities like Los Angeles.  While the cowboy part + wild west themes were quite true (lots of people wearing cowboy hats and plaid shirts), little did I know I would actually enjoy Jackson Hole very much.  The town is very clean, polite, more upscale… a lot of my non-US friends complain before that US didn't have any culture, basically it was just burgers and movies and cities… everything that you can find mainstream globally.  But if you really want to experience "American culture" you have to go to Midwest, or at least Jackson Hole because you really do experience the midwest culture here, very different from top cities like LA and NY.
Speaking of difference, having visited Los Angeles and New York and other cities like San Jose and San Francisco, the race population is quite diverse.  When I was in Idaho / Montana / Wyoming (Jackson Hole), the population is over 95% white, so it was quite refreshing to go to a town that has a different population group.  The obvious question might be asked – did I experience racism (I'm Asian)? To be quite honest, not at all, except for one weird elongated glance from a neighbour when we first moved in our luggage to our airbnb when we first arrived, but other than that never felt it, despite being in a predominantly white area.
Accommodation (Airbnb)
We were situated at this place called Indian Paintbrush 1122. This one felt spacious and big upon entering. There was even a real fireplace that we could have used had the nights been even chillier. There was a central heating system and a washer and dryer. There were two bedrooms – one at the bottom floor, and another at the top floor, and each of their respective bathrooms were just outside the bedrooms. Extra bunk beds were provided in the loft, right outside the upper level bedroom. Since I was sleeping in the upper level bedroom, whenever I had to use the bathroom I would actually pass by the loft with the bunk beds, which was inconvenient for the person sleeping in one of those due to the noise you make and the lights when turned on.
By the way, we moved from our accommodation from West Yellowstone to Grand Teton because the accommodation from West Yellowstone would be too far to visit Grand Teton and go back, and it gives us time to visit Jackson Hole.  It is highly recommended you move nearby Jackson Hole if you are spending 1-2 days at Grand Teton.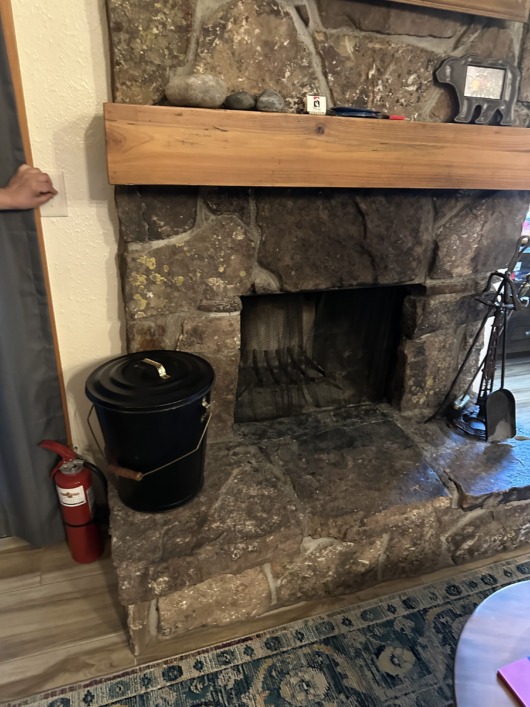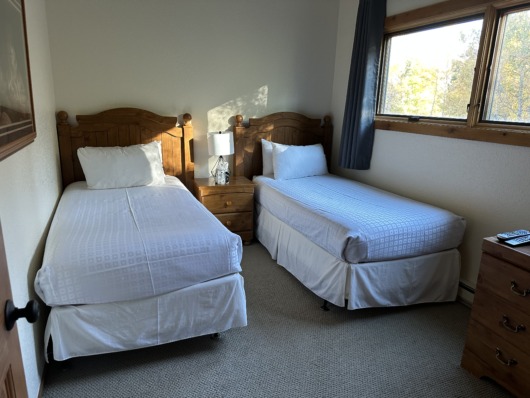 The bedroom in the upper level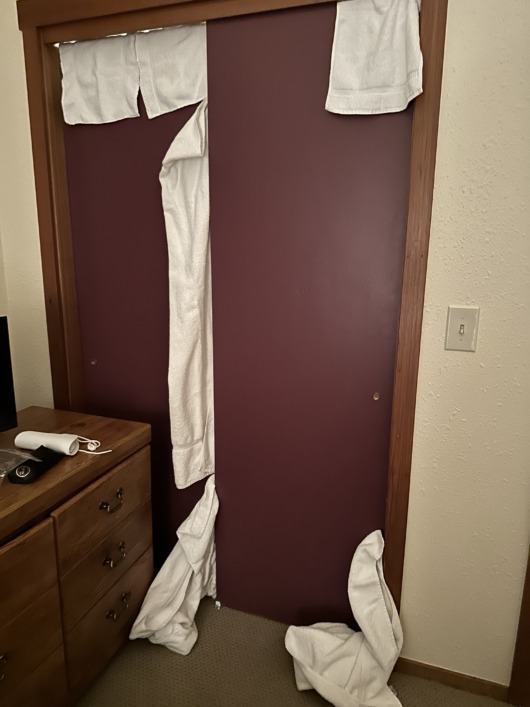 Expect to have some flies come into the loft. We had a huge fly buzzing around, and it was attracted to the light in my bedroom, and I was so terrified I turned on the closet light and tried to trap it by using the towels to close the gaps as pictured above.  (P.s. it failed)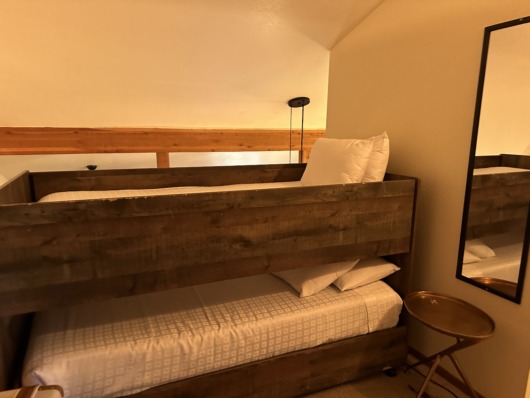 Bunk beds at the loft, best for families with children, or if you have more than 2 persons in general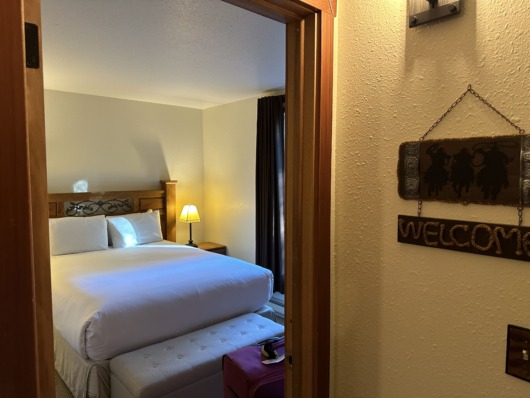 Lower bedroom, the master bedroom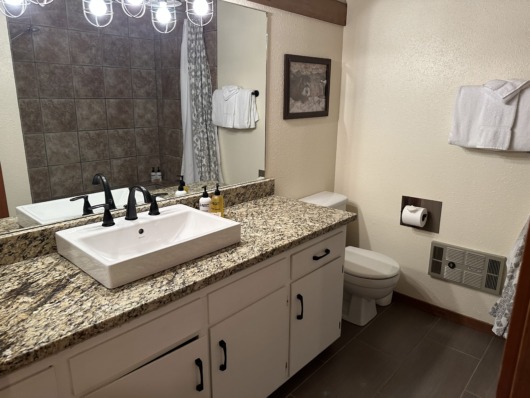 One of the two bathrooms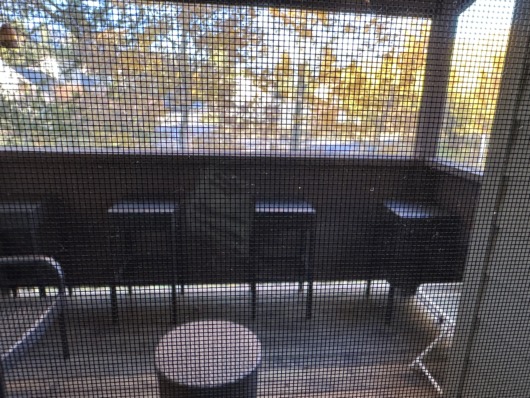 Also a patio right outside
The airbnb didn't have quite a cabin feel, more like a modern spacious loft with cabin elements towards it. The check in was extremely convenient, and the host which was an agency called Jackson Hole Resort Lodging were available for customer support during 9 to 5.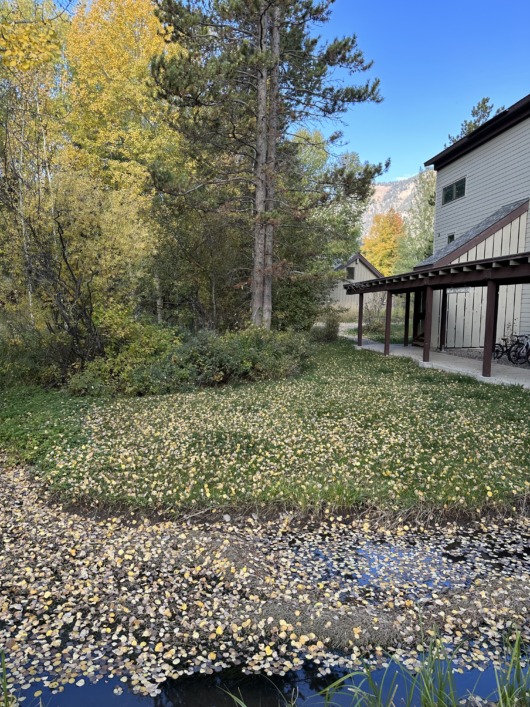 The neighborhood itself you can tell it's an affluent neighborhood, with boutique cafes and bookstores, a convenient supermarket located nearby, and when driving towards airbnb there was a big sign that said "The Aspens." In terms of location, it was a 20 min drive from town, so it wasn't as convenient as stepping right outside the apartment and being able to walk in the center, but hey it's an easy drive there. The worst part is driving at night when the roads are dark and you will have to turn on headlights.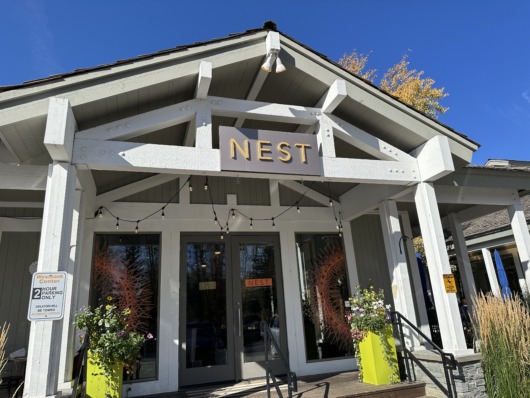 NEST Jackson Hole, an upscale boutique clothing shop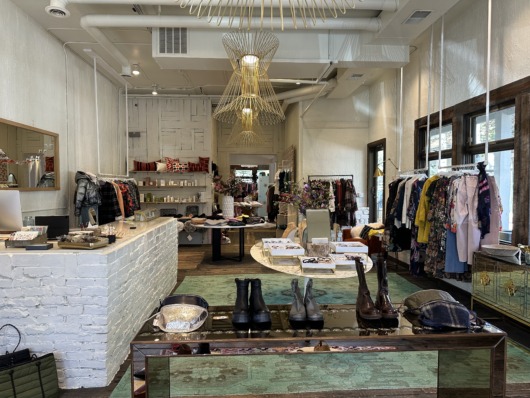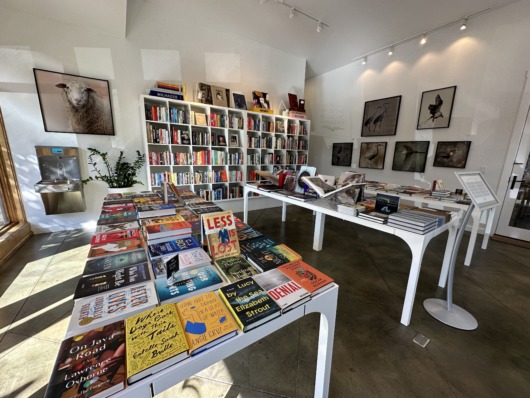 Wilson Book Gallery
The most awesome thing about this airbnb though, in my opinion, is the fact that you will get to have close encounters with animals, even closer than sightseeing them in national park.  For example, on the first day we were able to witness a baby fox right after we parked!  I've never seen a fox before, and to witness a baby fox and one that leaped in the air incredibly high and then hid behind the grass?  That was incredible.  (Unfortunately wasn't able to get a photo in time).
Then on another day, we saw a moose along with her two babies literally right outside our front door just eating at the leaves.  No guards, just us and the mother moose and her two babies.  It was incredible to witness such amazing creatures this close.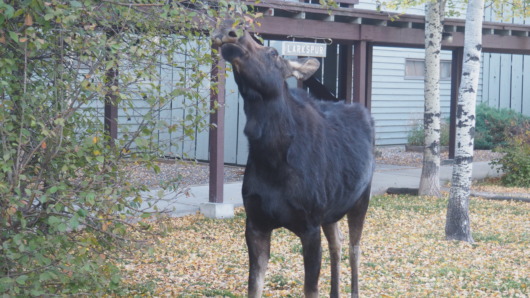 Moose eating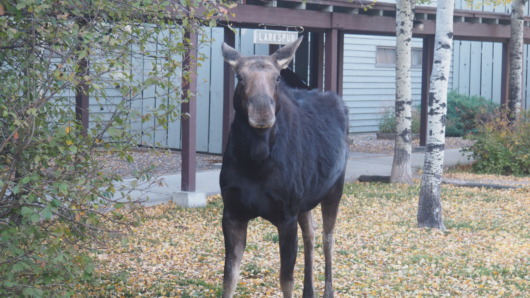 Super up close and personal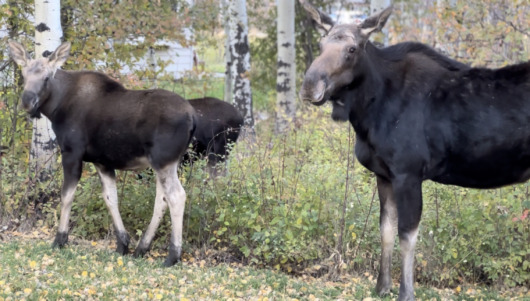 Mama moose with her two babies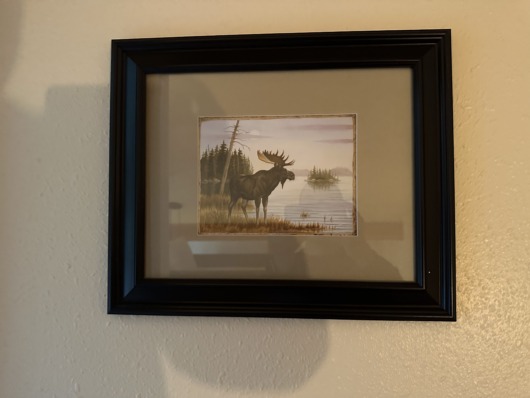 One of the artworks in the loft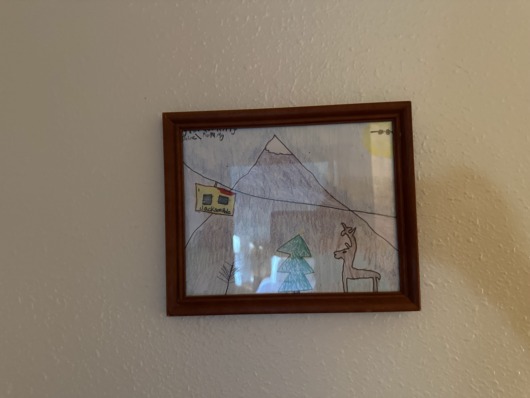 The house in its entirety. There lived other people in other apartments, but you won't be sharing the same space with them.
Restaurants
Bin 22 (website)
As one of the top restaurants in Jackson Hole (accordingly To Tripadvisor…), we decided to go there for our first dinner.  The restaurant serves mainly tapas, small dishes to be shared with the table.  I thought overall, the taste of the tapas were just okay, nothing special or anything, and the atmosphere was decent and lively.  The staff were pretty friendly.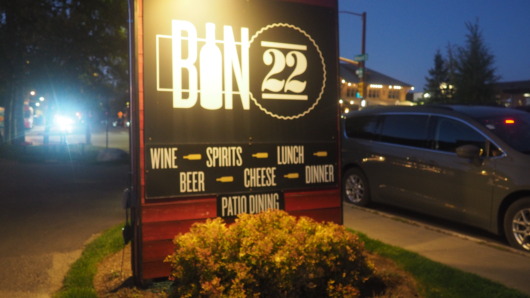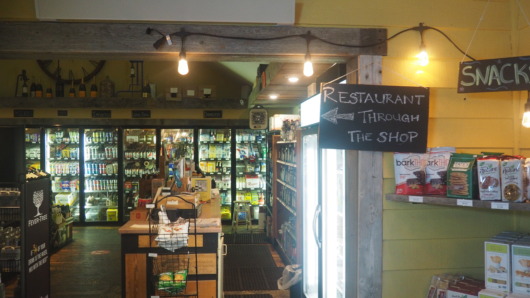 Before you enter the restaurant, you will have to pass by their shop first.  Their shop sells all kinds of wines and alcoholic beverages, and on top of that is like your local market with all types of drinks and meat and snacks on sale.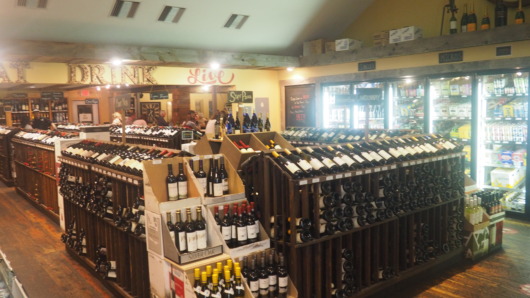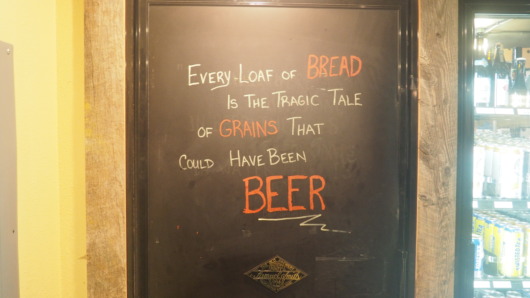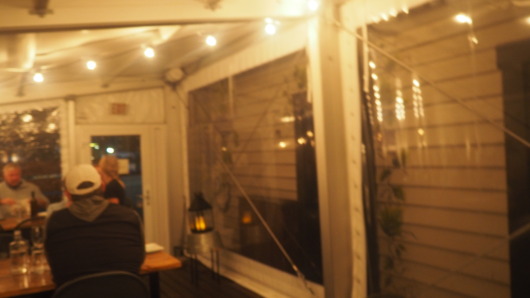 Their outdoor seating. They also have indoor seating as well as sitting in the bar counters.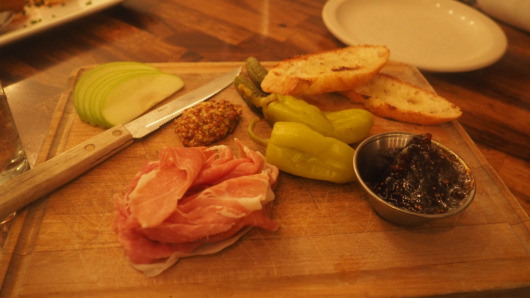 San Daniele Prosciutto (with pepper and green apple and mustard)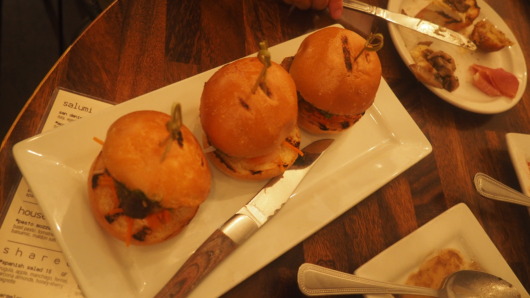 Pork belly sliders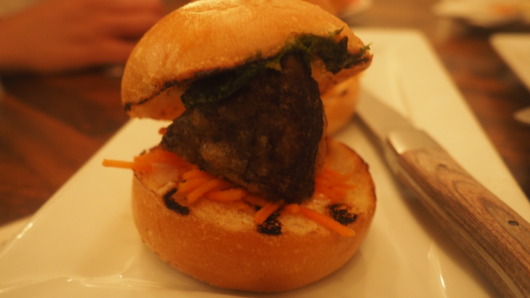 Close up of the pork belly sliders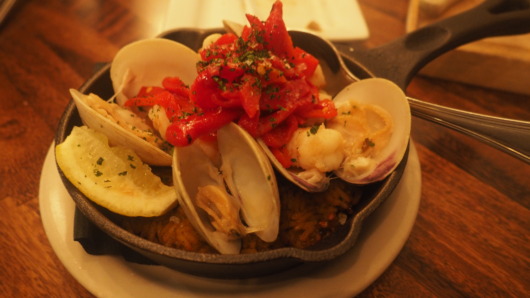 Paella a la Marinera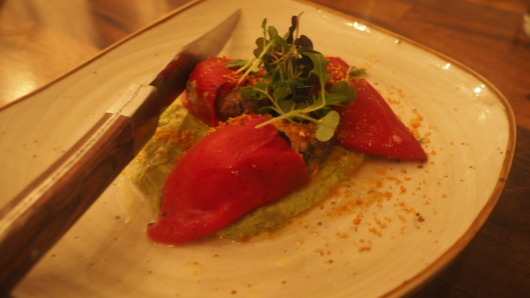 Lamb stuffed Piquillos, probably the most interesting dish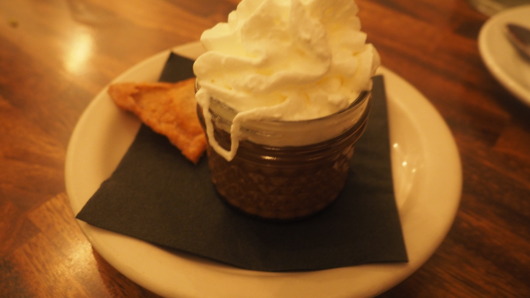 Off the menu, chocolate mousse with a twist
Persephone Bakery (website)
A charming and cozy bakery that can be found near our Airbnb area or in Jackson town.  They make excellent coffee and bakery.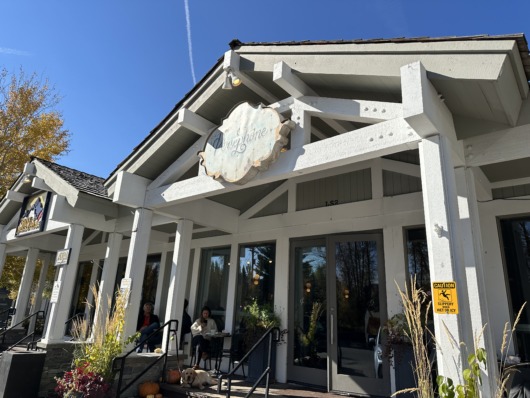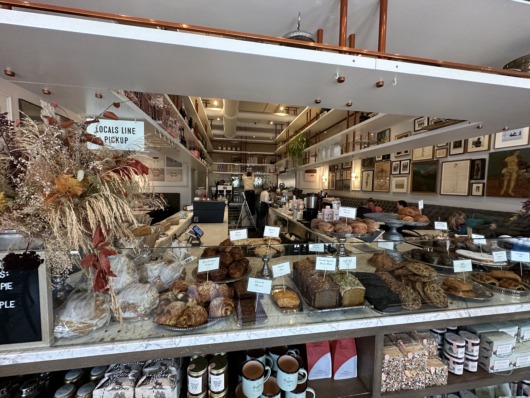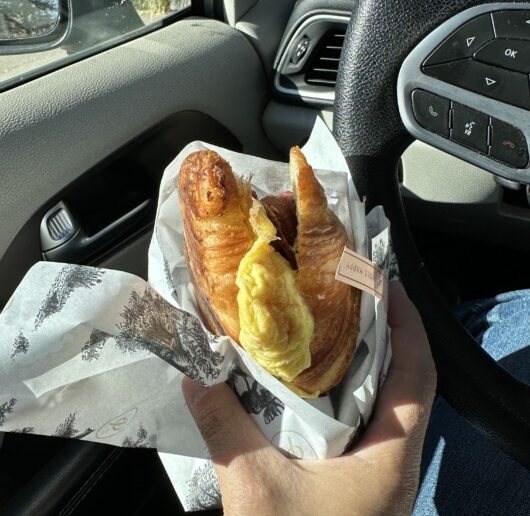 Bacon and egg croissant.  They also serve really good ham and cheese croissant, and the lattes we had the few days we were there were delicious.
Local Restaurant & Bar (website)
Another top restaurant according to Tripadvisor, we wanted to eat more steak while we were in US, particularly since we were in Wyoming, so we found this steakhouse.  It's near the Jackson Hole Town Square.  You will need to book reservations, because even on Monday when I initially thought there would be no one going out to eat, my assumption turned out to be wrong and we watched the bookings get more and more throughout Monday so we luckily made our own booking in the afternoon as well.  Reservations require a deposit.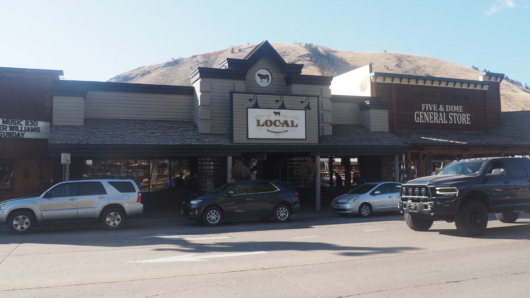 In the morning. We ate at night, but I wanted to give a clear photo of the exterior of the restaurant.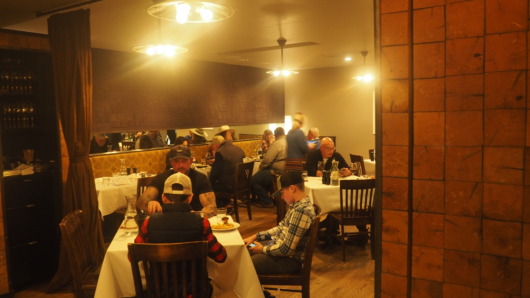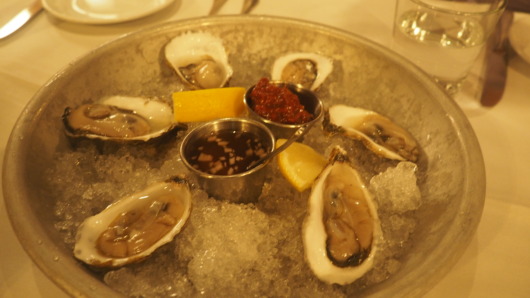 Half dozen oysters.  Their cocktail sauce had a flavour twist that made it very memorable. Yum!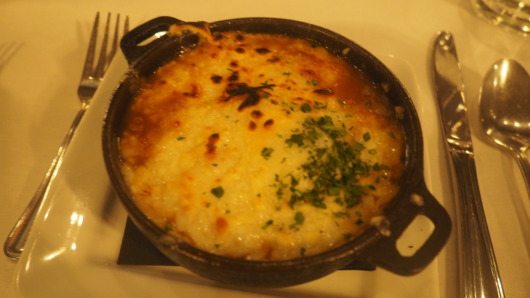 French onion soup. I had this myself.  This was the best dish the entire night.  Very traditional and authentic.  Cheese was thick, soup was flavorful.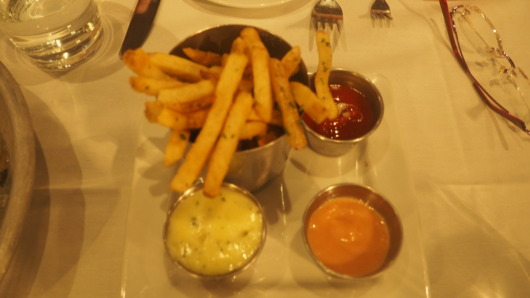 French fries were great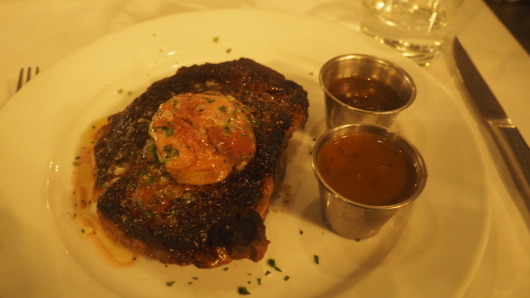 Despite it being a steakhouse, I found that the steaks were probably my least favourite items throughout the course.  Not to say that the steaks weren't great, but we had high expectations.  In general though, we thought that the steaks were quite good, but nothing spectacular or amazing, probably a quality and taste you can find in other steakhouses as well.  Picture above is the ribeye medium rare.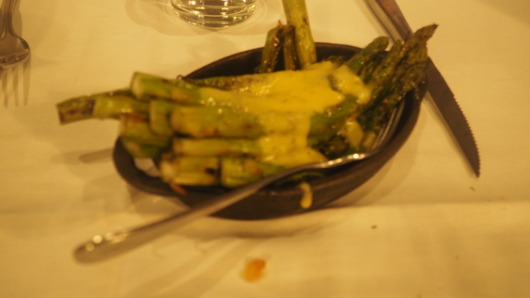 Asparagus as one of our sides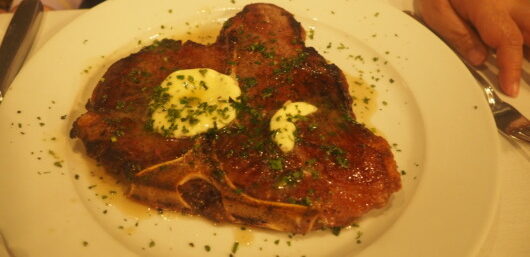 T-bone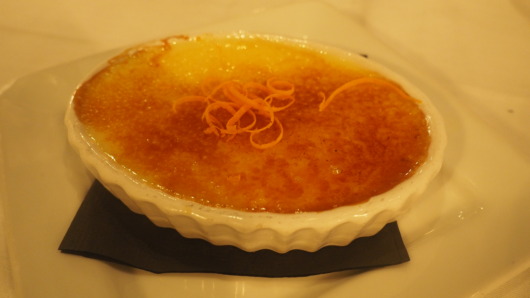 Vanilla creme brulee with madagascar vanilla custard, caramelized sugar and orange zest (that bit of orange zest made all the difference)!  Highly recommend to get, also incredibly delicious
Jackson Drug (website)
While we were waiting for our seats at Local Restaurant & Bar, we walked around the town and passed by this restaurant (I know, the name mismatches) and were curious as the establishment was packed.  So I don't have an opinion on the taste or the restaurant in general, but it's a classic American restaurant in a retro setting that serves homemade ice cream, malts, sandwiches, and burgers (writing this sentence makes me salivate).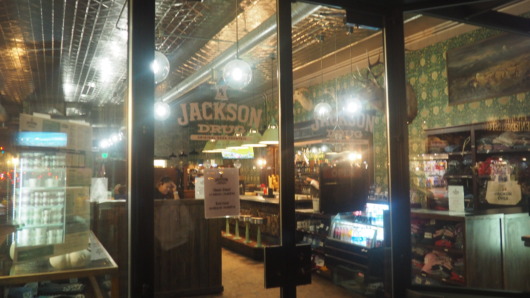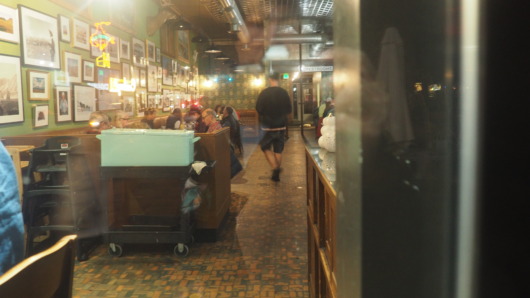 Haagen Daz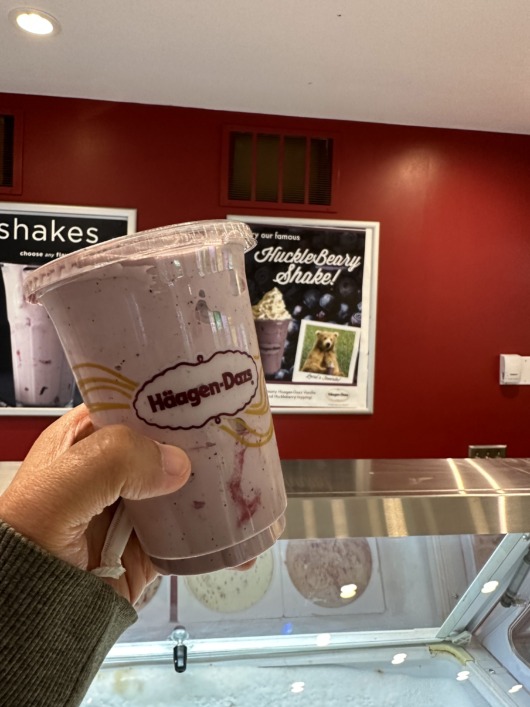 They had different flavours from that of Hong Kong!  Huckleberry is apparently a local favourite and popular in Jackson Town, so being the foodie me, I definitely had to try out the huckleberry milkshake, and it did not disappoint!  Tastes like other berries like blueberries.  They have huckleberry ice cream as well.  Oh!  They also had midnight cookies and cream which I tried, so instead of a regular c&c which is vanilla based, midnight C&C is chocolate based.
The Bistro (website)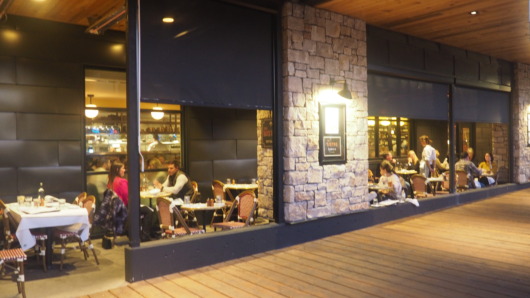 We didn't go, we just parked our car right outside and saw this French restaurant.  But it looked nice so I thought I'd recommend.
Million Dollar Cowboy Bar (website)
Although we didn't go inside, the icon itself was very eye catching and since it was next to Local Restaurant, so I took a few photos of it.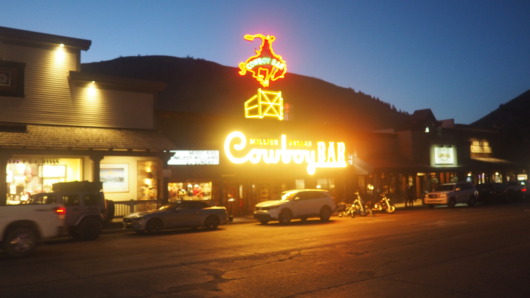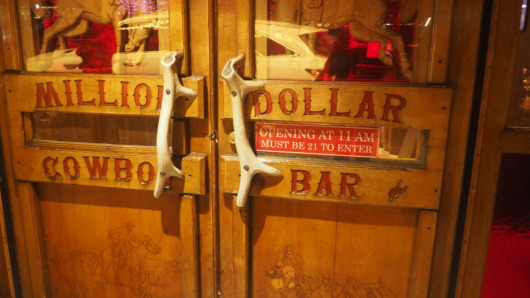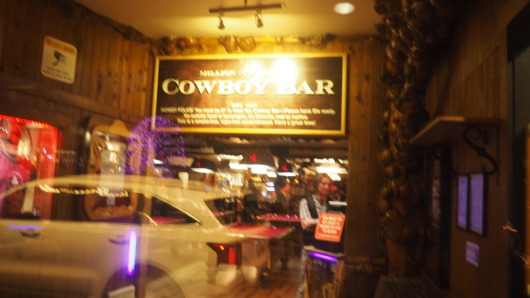 Inside there's a couple of pool tables.  Guess it's a good place to hang out with the buddies or go on dates.  Or pretend to be drunk like a cowboy.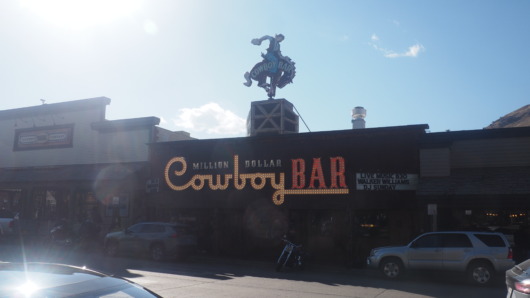 In the morning
Shops and Things to Do and Town Itself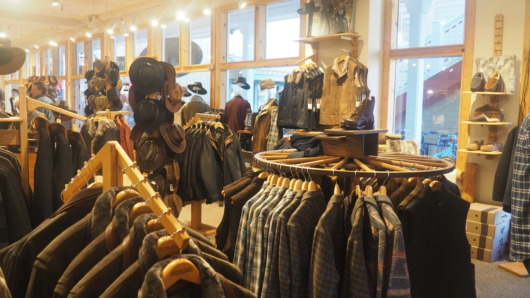 OVERLAND (website) very high quality fur and leather, only ships to US.  The town has a lot of shops selling leather and fur goods and clothing.  There's a $600 jacket I wanted to get, but it's too thick to be worn in Hong Kong.  But even to this day I'm still dreaming of it.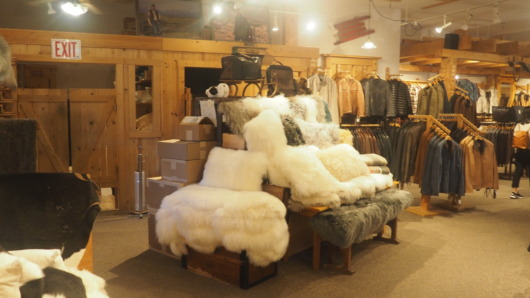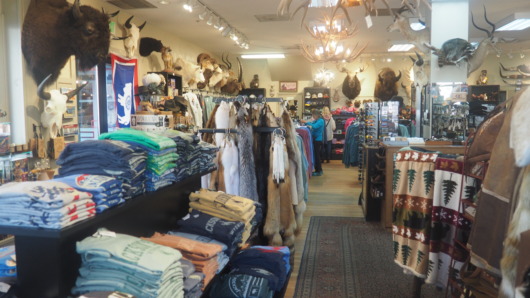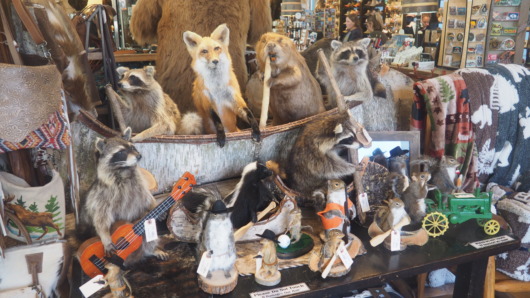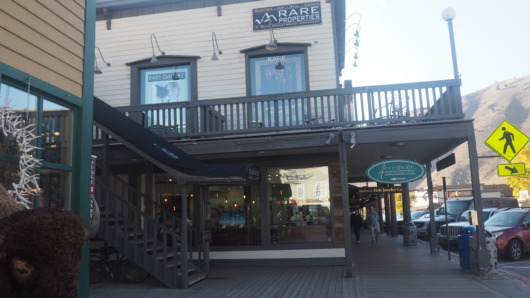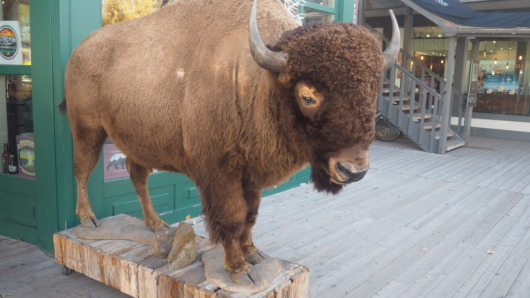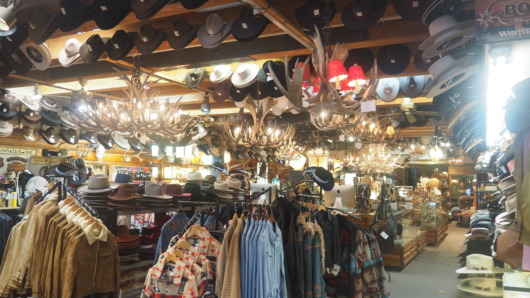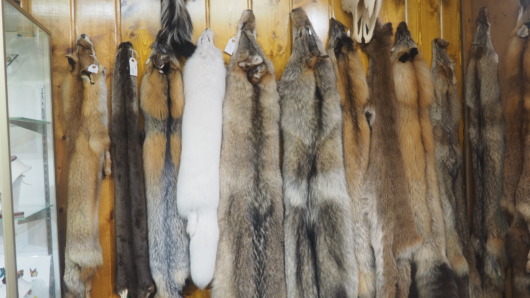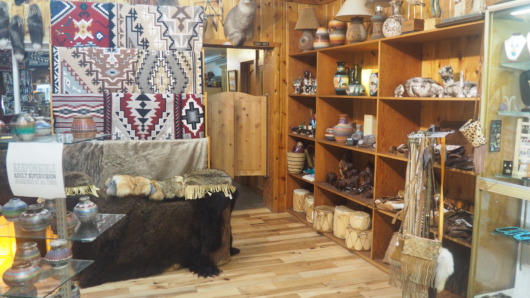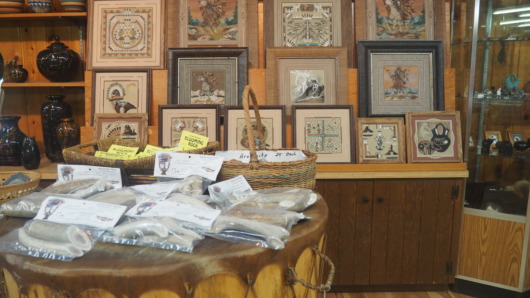 I think Boyer's Indian Arts and Crafts. Some shops sell arts, crafts, and jewellery.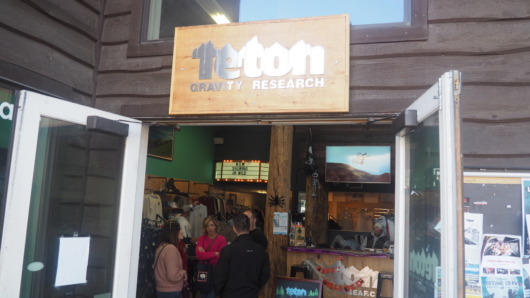 Teton Gravity Research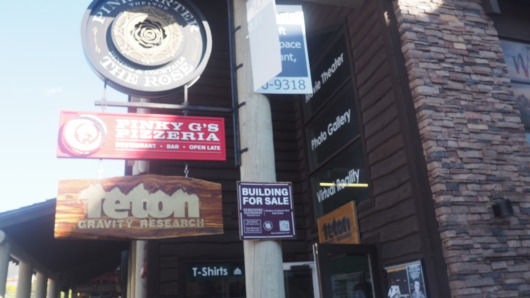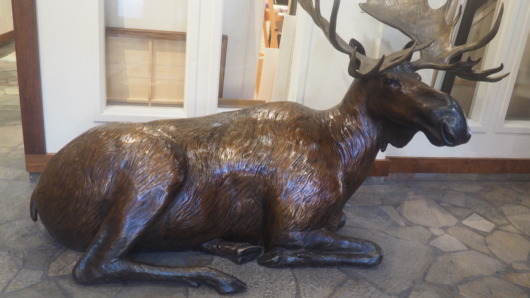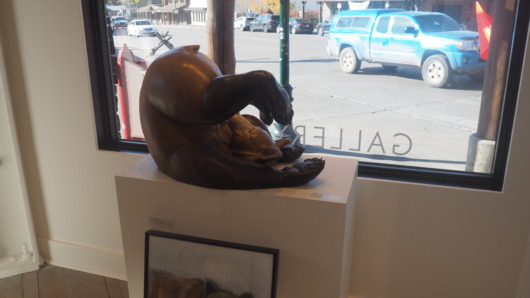 Lots of premium art galleries around Jackson Hole town.  Worthwhile to pay a visit, the quality of the art pieces were extraordinary.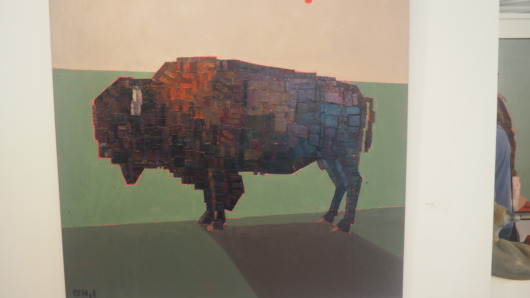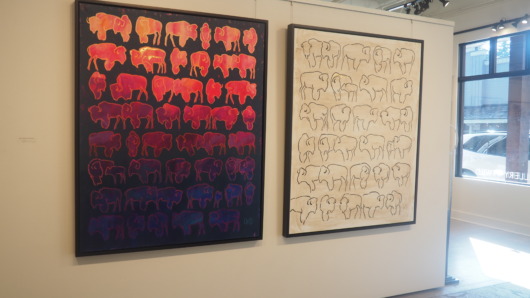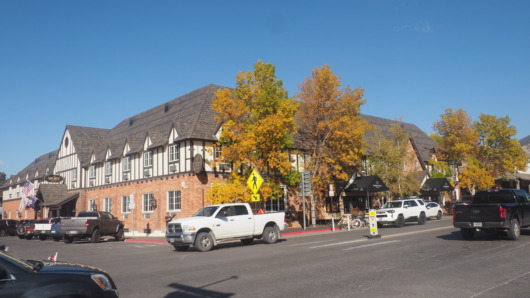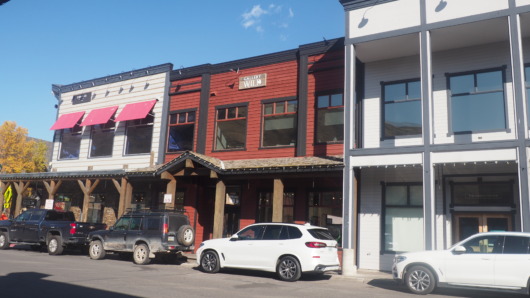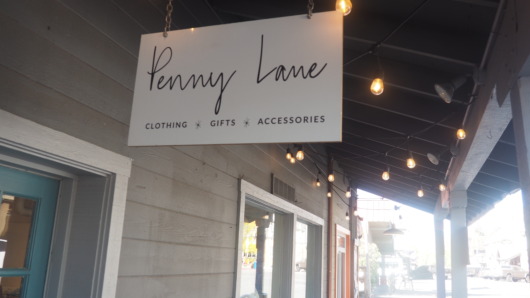 Penny Lane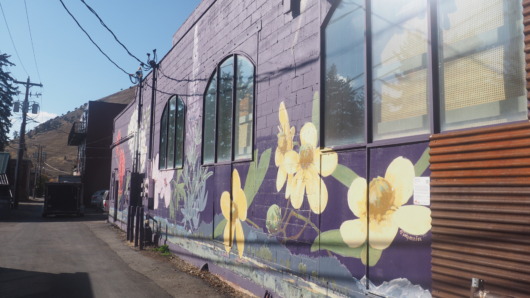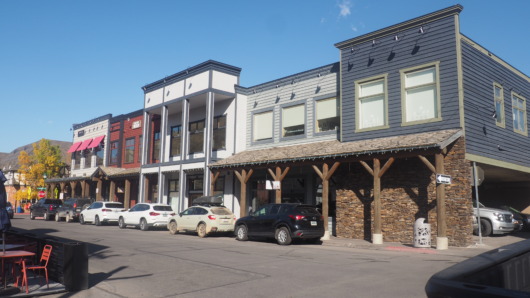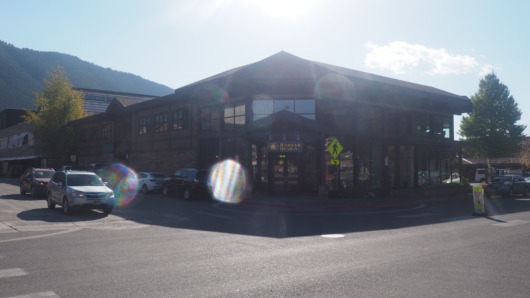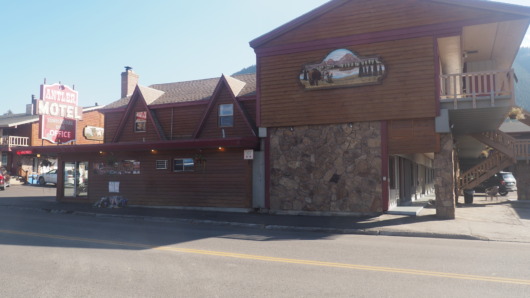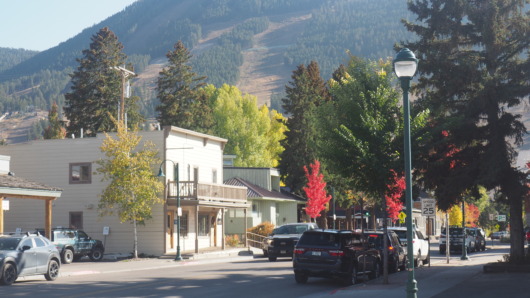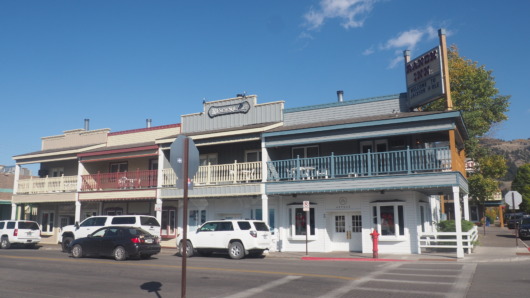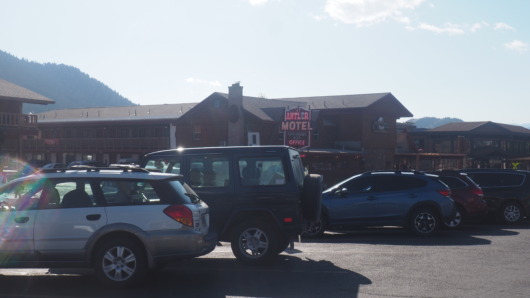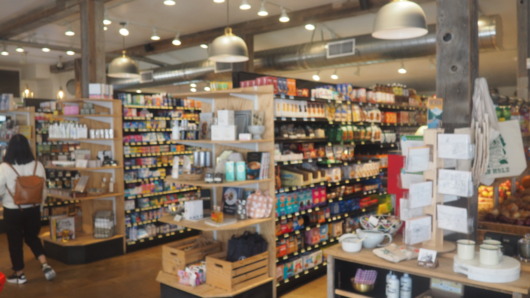 Pharmacy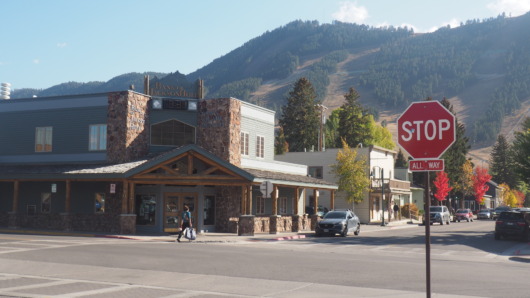 Bank of Jackson Hole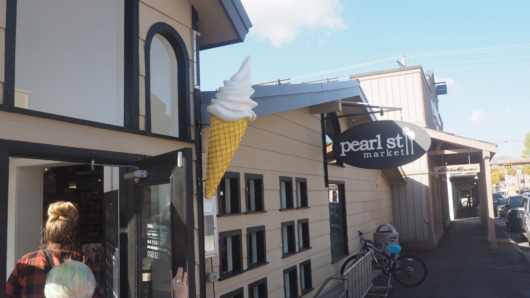 Pearl st. market. A small marketplace with unreasonable expensive prices.  Those bottled Starbuck frappuccinos were costing $6.5 each., like double the price in supermarkets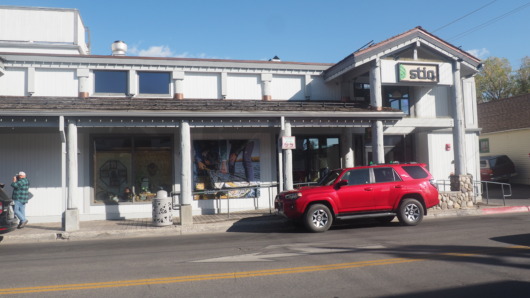 Stio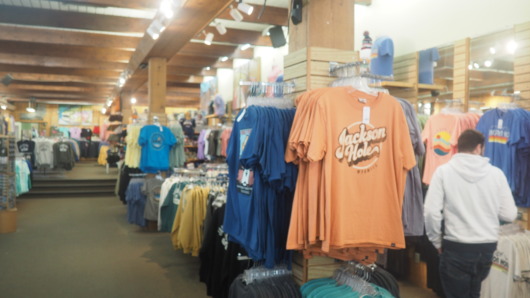 Besides the leather and fur and arts and crafts, there were a lot of "souvenir" and apparel shops as well.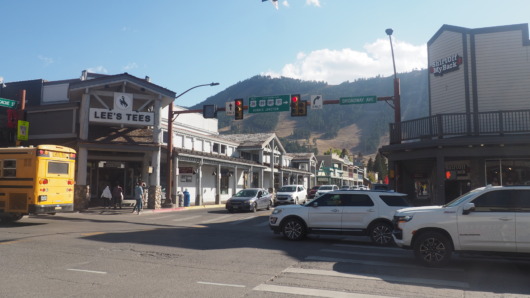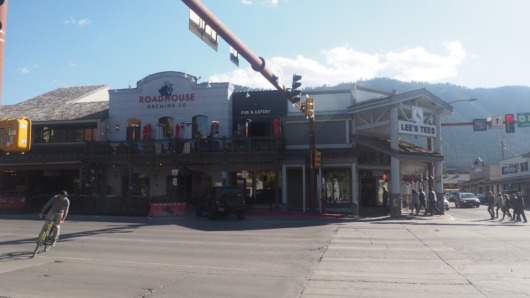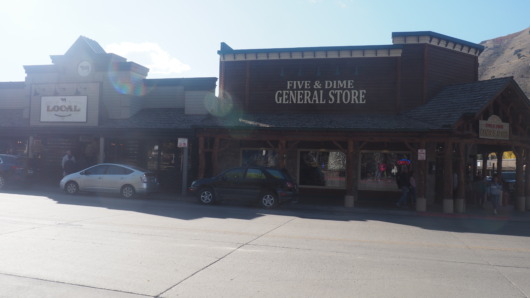 Five & Dime General Store (website).  We went during the night we dined at Local.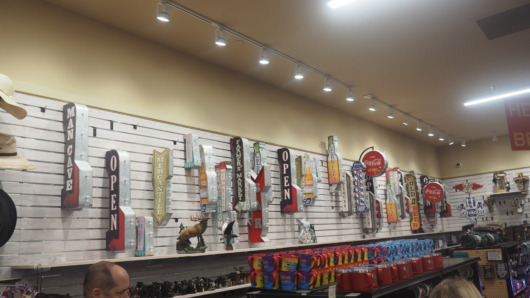 Inside Five & Dime.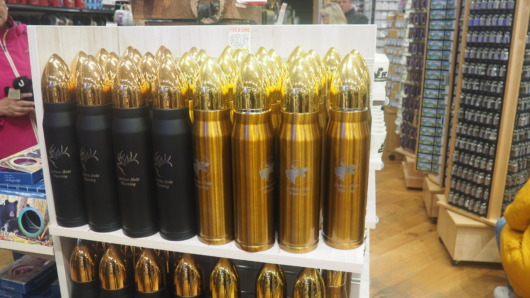 Bullet bottles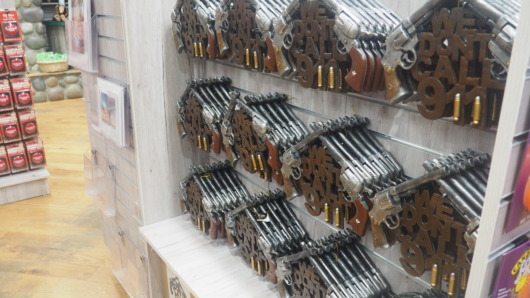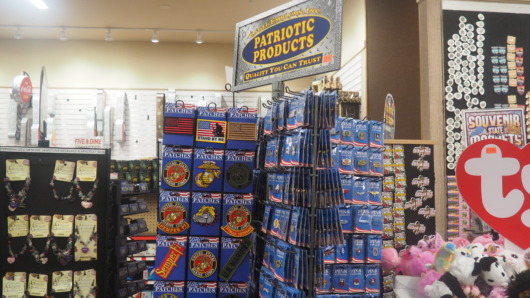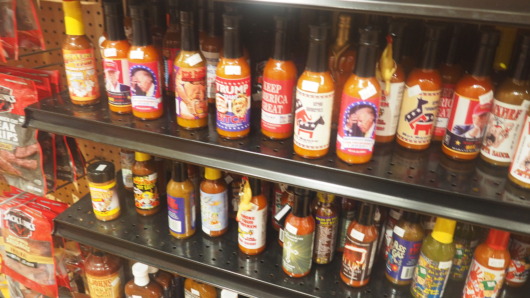 Lots of pro-Republican hot sauces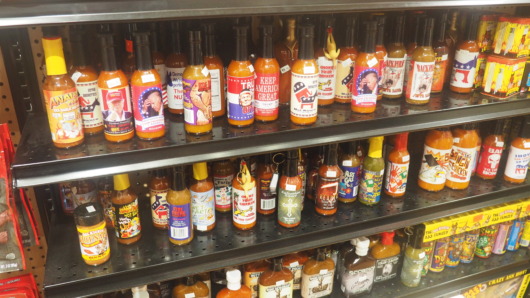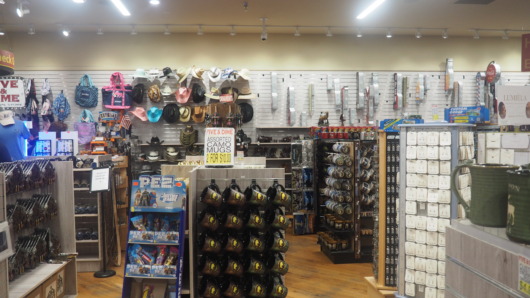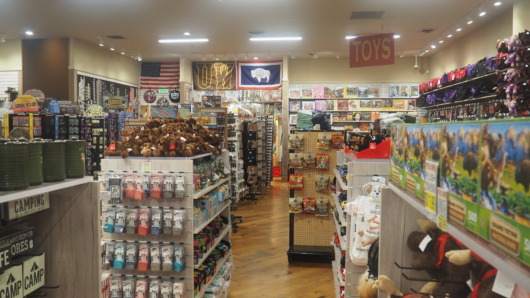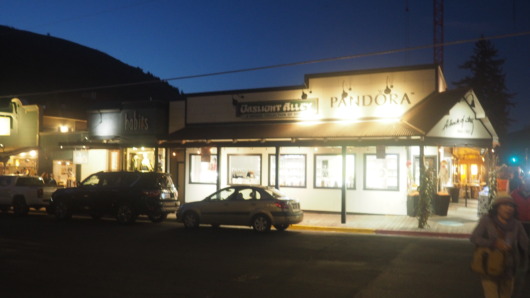 Pandora jewellery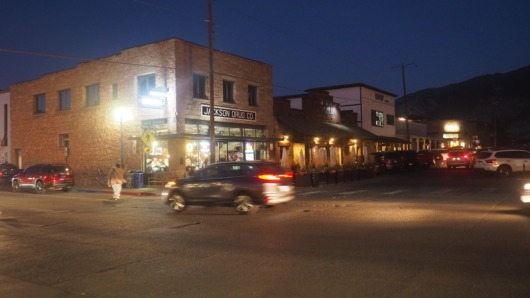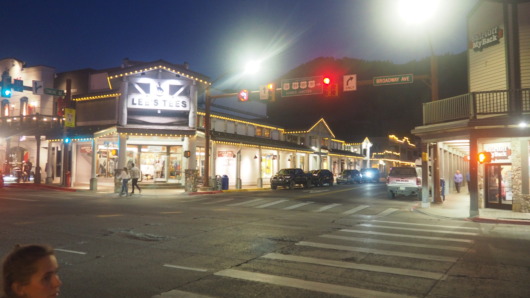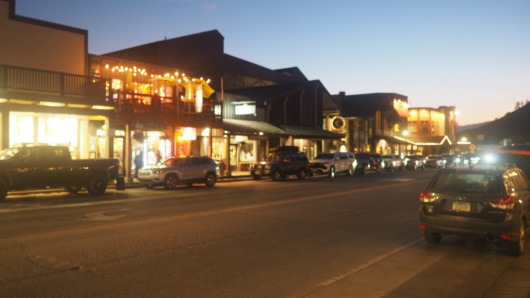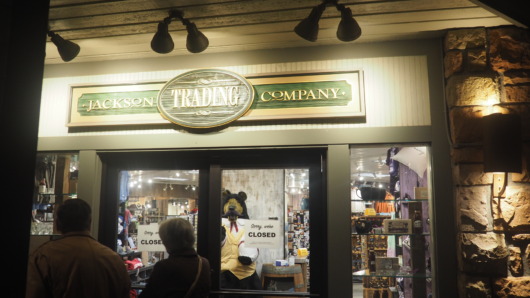 Jackson Trading Company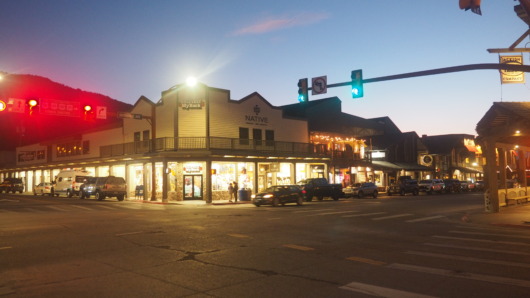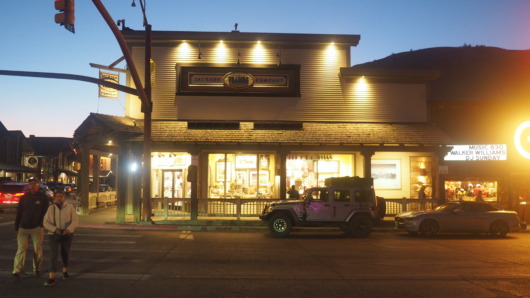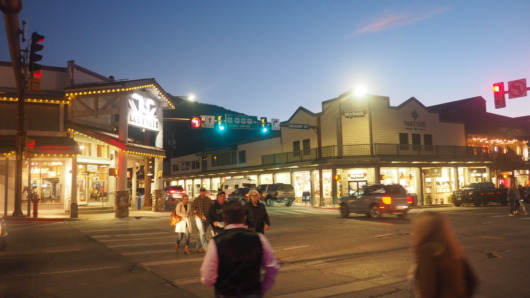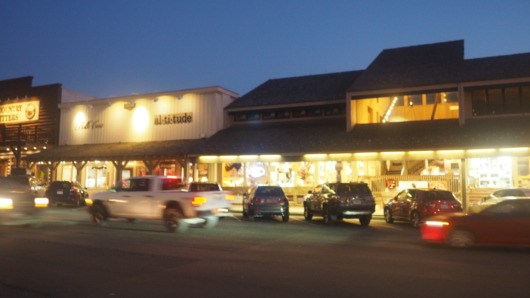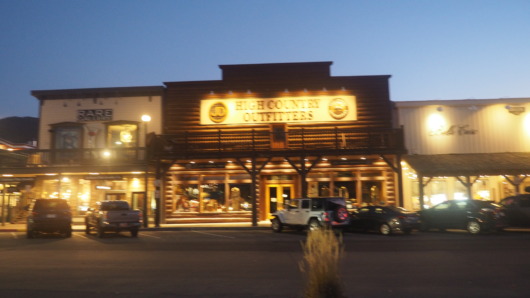 JD High Country Outfitters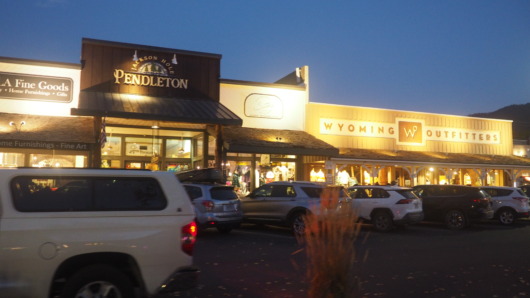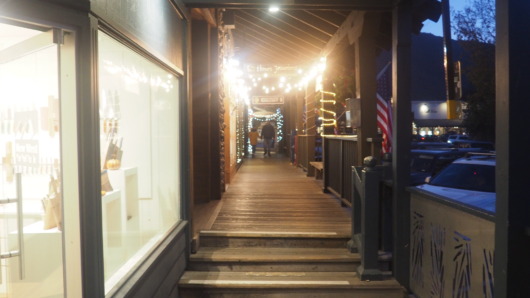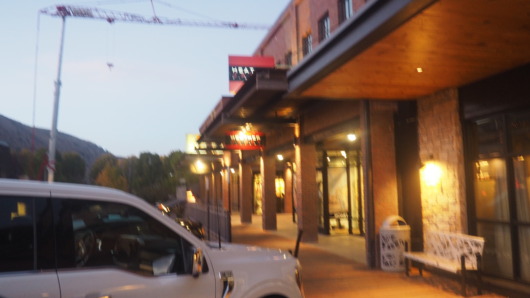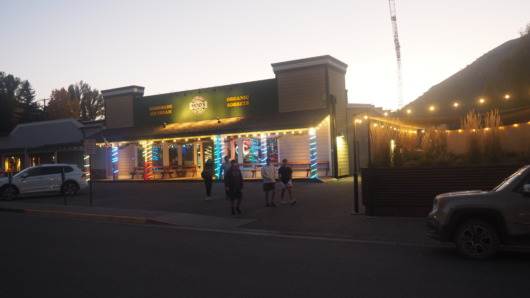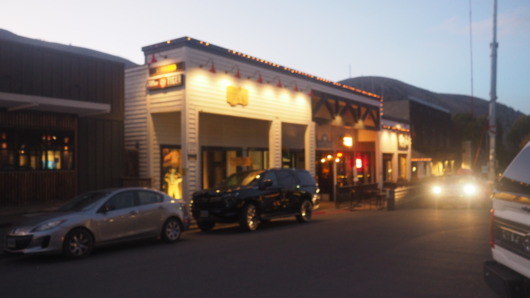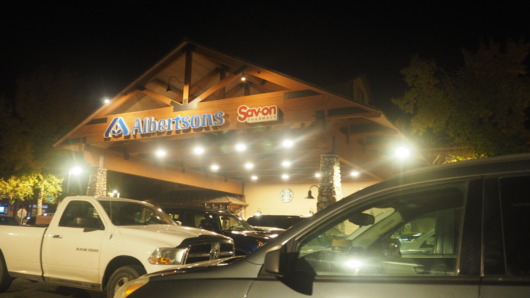 Albertson's supermarket.  The place we went to buy food to cook dinner at home.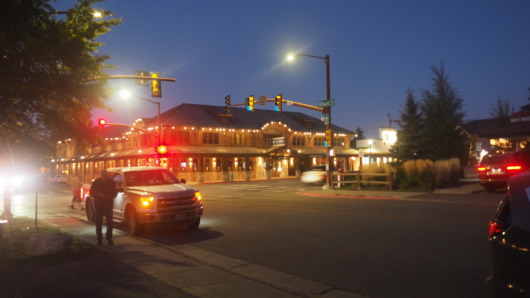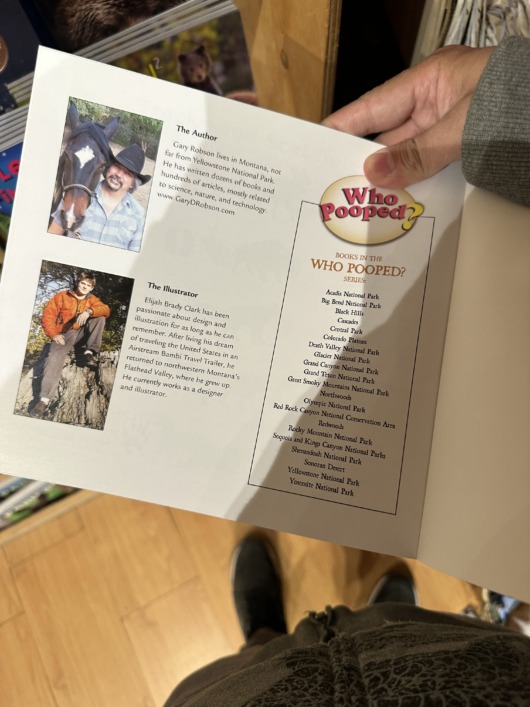 Who Pooped? Book.  Trust me, this is actually a very fascinating and insightful book.  You get to learn which animals' poop they are based on their shape, size, trails, and distance from one poop to another.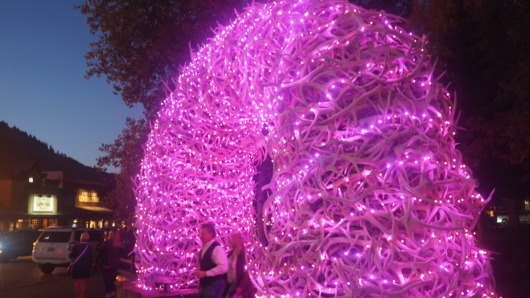 And these right here are made from real antlers.  Elk Antler Arches from each corner.  No the elks were not abused while collecting these; the elks shed their antlers every spring so boy scouts would collect them and form these arches in the town square.  More info at jacksonholewy.com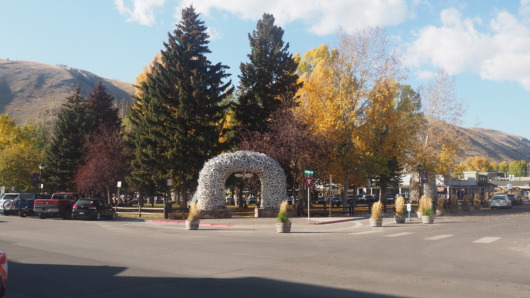 From a different perspective.  The purple one was for a special cause, the rest were just white arches.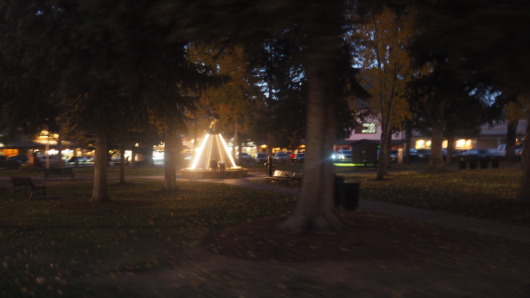 Also part of the town square.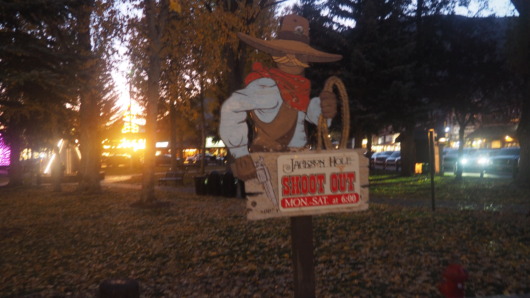 This one too, the Jackson Hole shoot out.  Experience the longest running reenactment of a shootout, from Mondays to Saturdays 6pm – 6:30pm.  It's free and no reservations required, just be at the public square!