Just an hour away from Hong Kong, Taipei makes for an excellent weekend getaway for anyone who wants to escape from the materialistic, modern, and hectic culture of Hong Kong.  Although they typically share the same weather, with horrid humidity and typhoons during the summer, their cultures are actually quite different.  You will experience this just from listening to how each of them speak their languages.  Hong Kong people when they speak Cantonese are much more rough and aggressive, whereas Taiwanese speak their Mandarin in a very gentle and polite manner.  Their mannerisms and the way they walk reflect this too.
This trip around, I made it a point not to do any research on what to do or what to eat in Taipei.  Influenced by my cousin in law's quote about how we don't get lost and discover anymore, and that we all end up doing the same thing as covered by blogs and Instagram, I decided to just go with the flow and discover any restaurants by chance.
I've written about Taipei before during Chinese New Year, so you can read about Chinese New Year in Taipei for more info about its transportation, night market, and other things to do.  Note that some of the nightclubs mentioned in that post don't seem to exist anymore.
Airbnb Taipei
Rather than staying in Grand Hyatt Taipei this time around (as compared to the last few times I was here), I decided to stay at Airbnb and compare the quality of it versus living at a hotel.
Side note, my friends have told me that there have been many ghost stories about Grand Hyatt Taipei, for those who are superstitious and want to avoid the hotel.
When I was researching about Airbnbs in Taipei, I noticed that even the ones close to the Taipei 101 were all relatively quite cheap.  Even I chose one that was near Taipei 101 (20 mins walking) and I actually got a loft for no more than HKD 700 per night.  But it's a very nice loft with a bathtub that can be turned into a jacuzzi.  My place would also have a security guard working 24 hours round the clock so you would feel perfectly safe.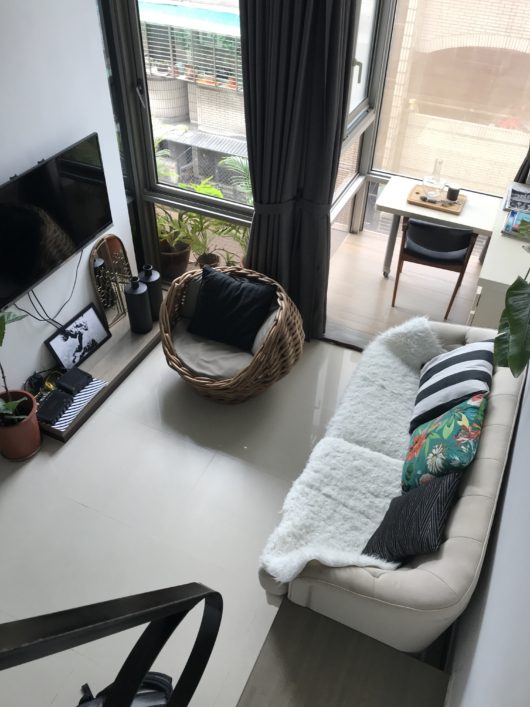 From above the loft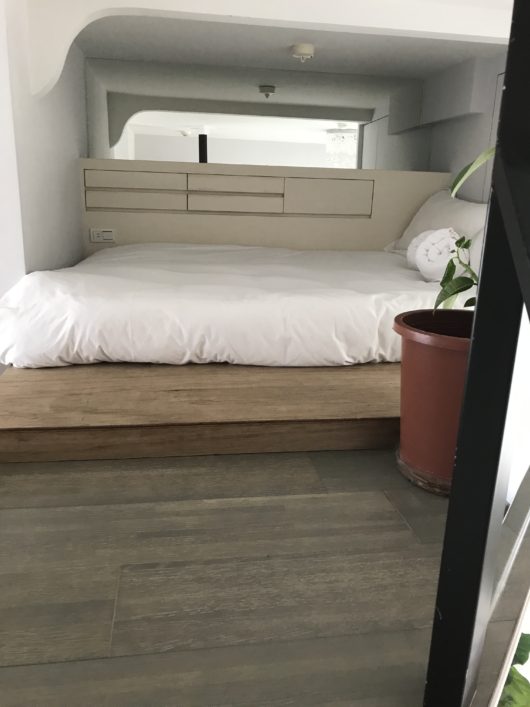 Be careful though, cause at the top you can easily hit your head here
Next to the bed is another space in case you have guests over
They also provided towels and bathing soaps as well.  In fact, the host also arranged transportation for me from Taoyuan International Airport to the location.  He mentioned that a taxi would cost me NWT 1400 where he would arrange a private driver for NWT 1100, one way.  After arriving, I waited for the host a bit for him to hand me the keys.  Extremely friendly.
Nearby my location
Also nearby my location, Taipei.  I took this picture to remember where I was staying at.  The prominent building you see in the background is the Farglory Financial Center, the eighth tallest building in Taiwan.
Also near my place is the Uni-UStyle Taipei Store
Kafnu Taipei (website)
I was given a free day pass to check out Kafnu Taipei.  Kafnu Taipei had their own 12 stories building in Songshan District, north of where I was staying at.  One of the reasons I went to Taipei this trip was to go to this coworking space and see this building and how it was designed.
A Kafnu member from Hong Kong mentioned to me that Kafnu was one of the first co-working spaces to incorporate co-working and co-living together.  So in their building, they actually have their own capsule rooms and own rooms where you can rent out for days or for weeks as well.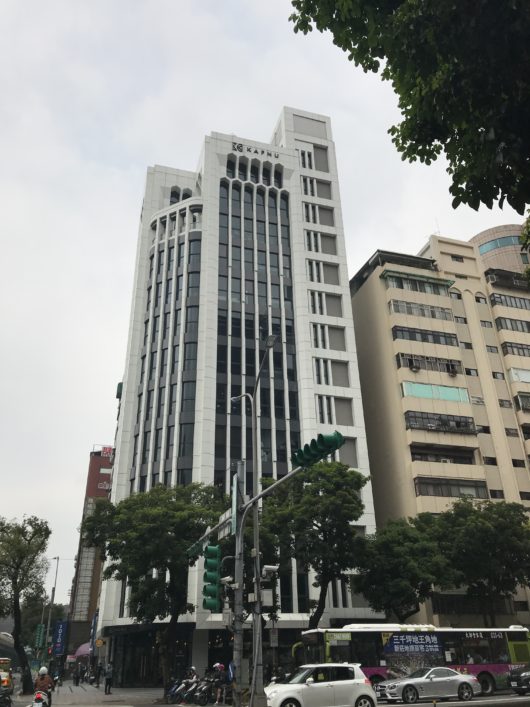 The Kafnu Building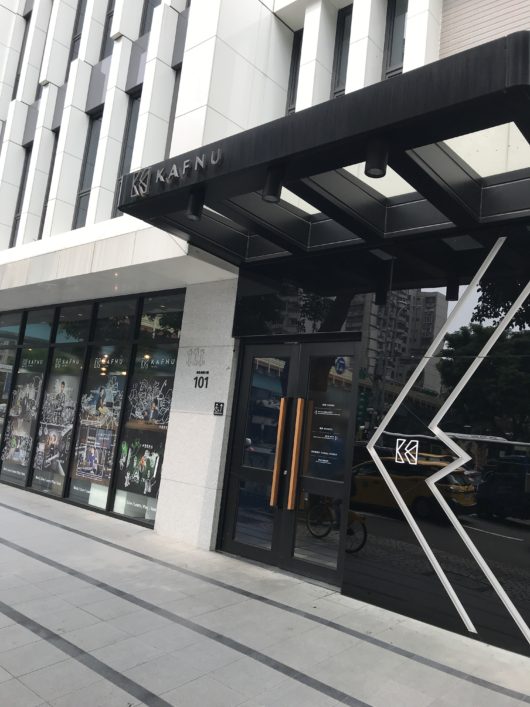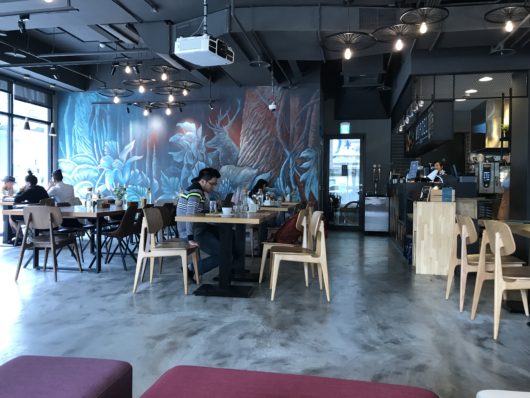 On the ground floor is a restaurant / cafe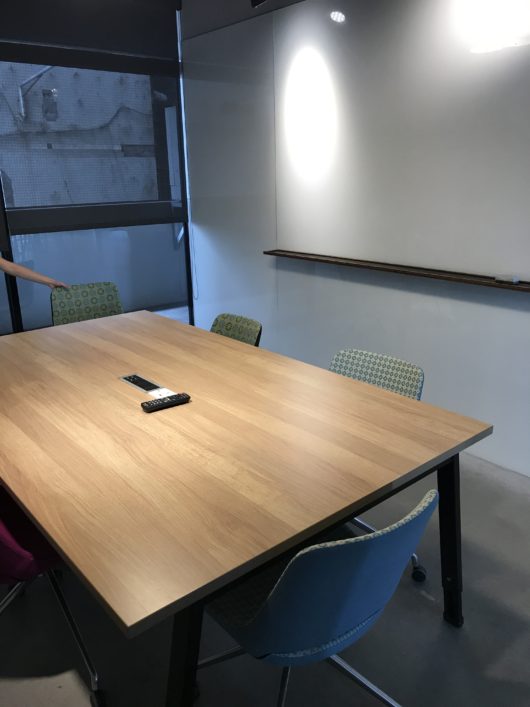 A meeting space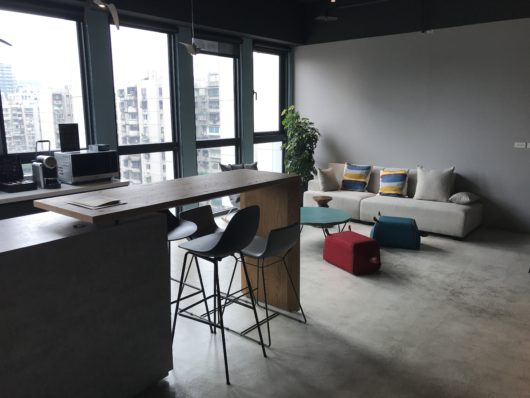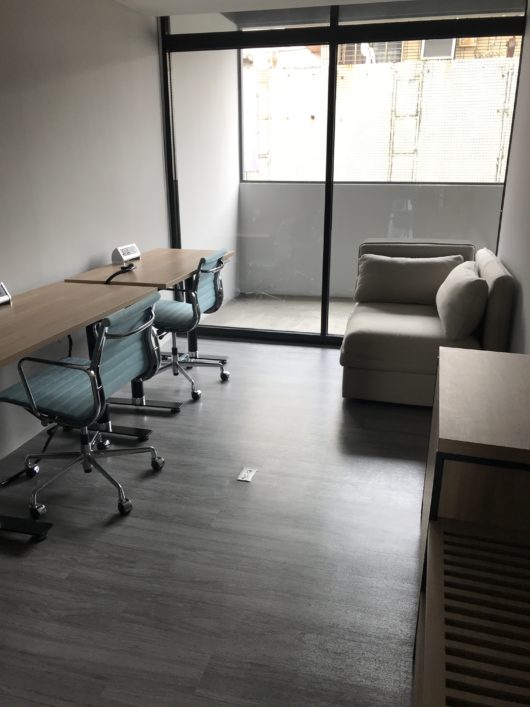 What an office looks like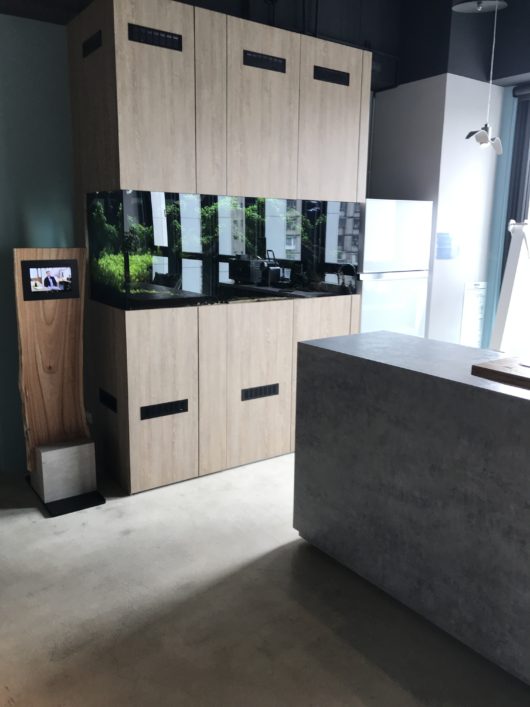 Fish tanks are in every floor of Kafnu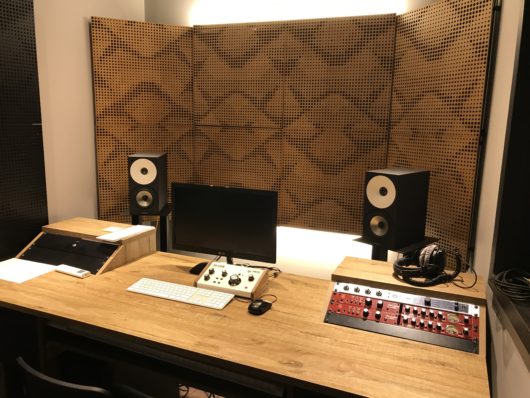 They even have recording booths (soundproof, next to it is the performer) and also green rooms (not shown)!  Using these facilities requires "credits", and each member is given a certain amount of credits per month.  If you need extra credits, then you will need to pay.
Food and Eating
Some local street food near my Airbnb
I was starving by the time I was off the plane.  I then had to wait another hour or so as I had to take a ride to my Airbnb place.  Upon arrival, I mentally marked down the places I wanted to try that was near my location.
After settling down at my Airbnb, I explored and found this place that offered 甜不辣, and sorry I don't know the English for this, but it consists of turnip, dumplings, pig's blood cake, tofu etc.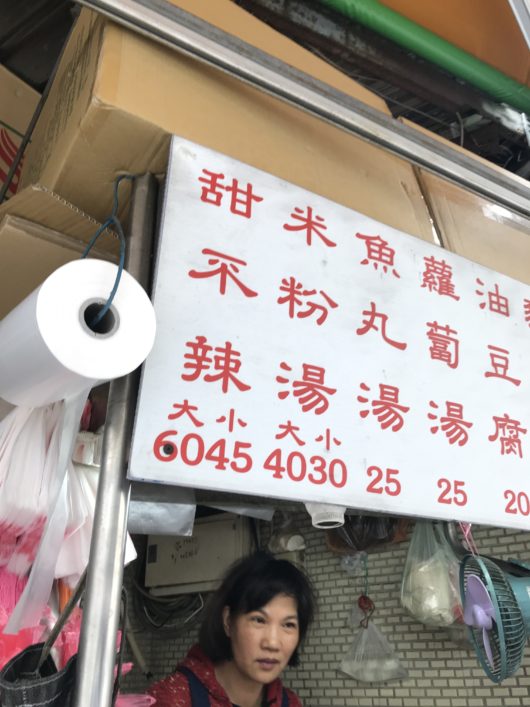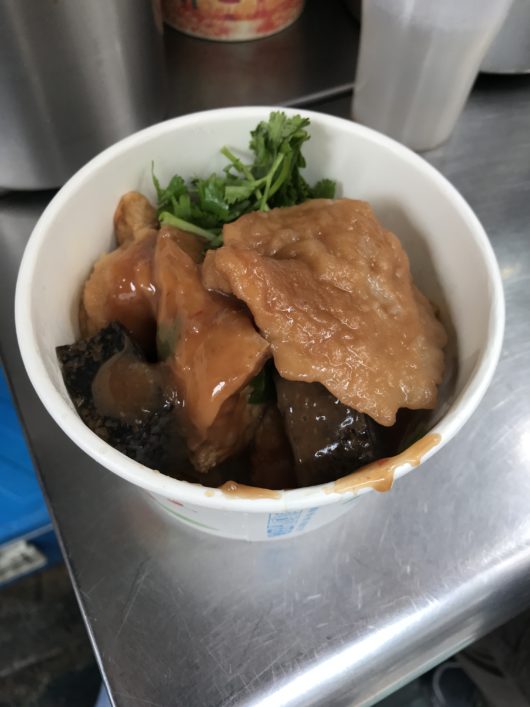 Raohe Night Market
My friend and I met up and she recommended us to go to Raohe Night Market, which was perfect because I was about a 20 minute walking distance from that location anyway, and so we had a great time trying out different foods in the Raohe Night Market.
Taipei has a lot of night markets (according to my google search at least 70!!), but the Raohe street night market is often quoted as one of the top 5 night markets you have to check out in Taipei.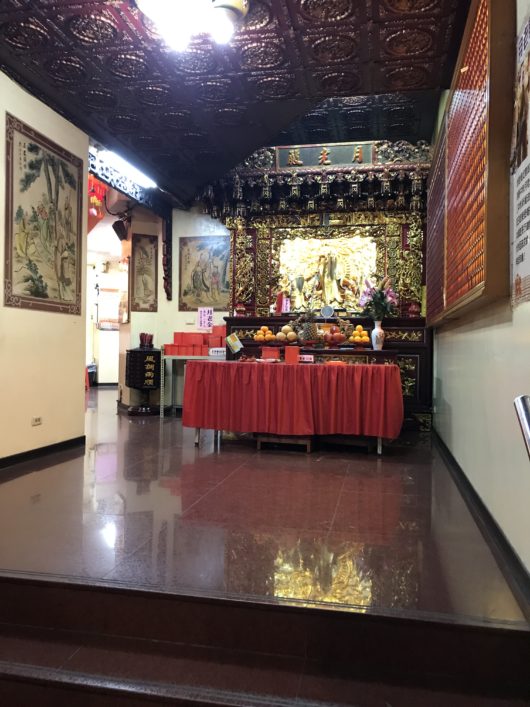 At first I thought she told me to meet at this temple -__-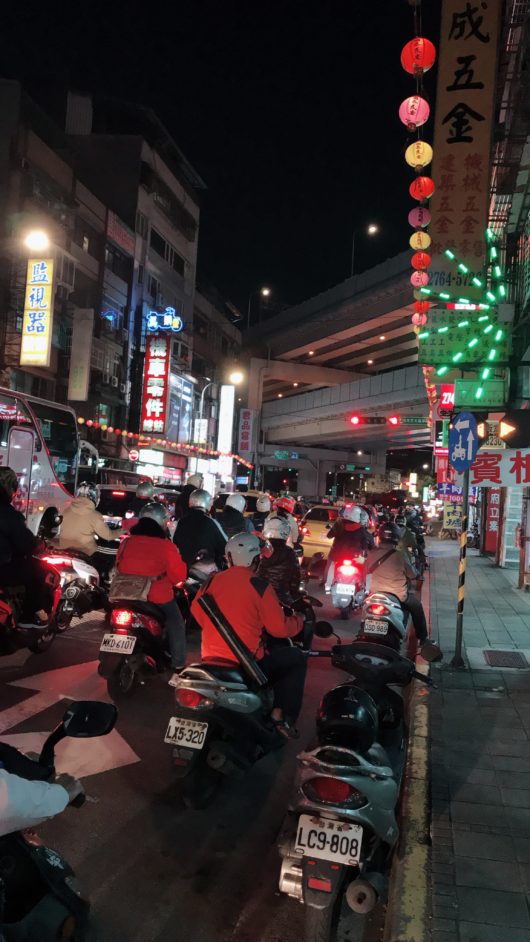 Somewhere near the Raohe street night market.  Lanterns placed all over.  One thing to note – actually a lot of people living in Taiwan drive with motorcycles.  I always see developing countries tend to have this trend where most people drive more motorcycles than vehicles.  Taiwan has a mixture of both.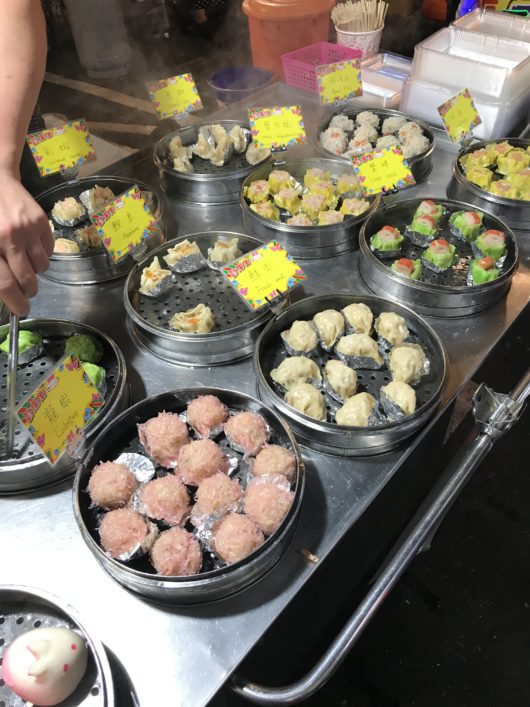 Some creative dim sum.  Of course we have dim sum in Hong Kong so I just took a picture of it.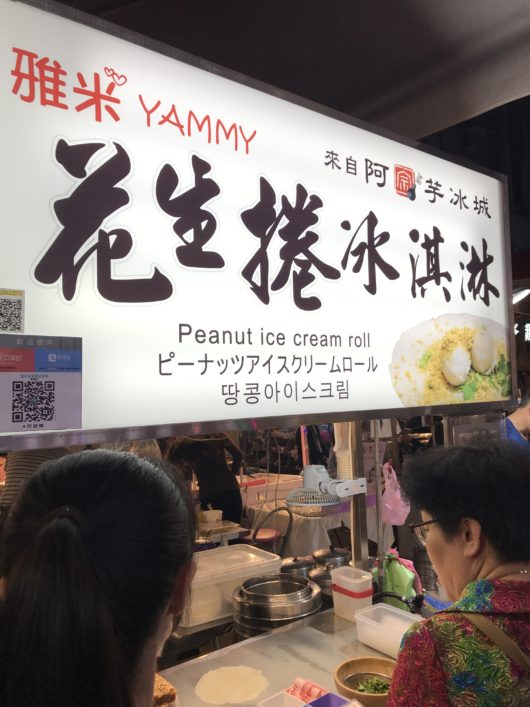 My favorite "dish" in this Taipei trip!  Actually this Peanut ice cream roll was amazingly good, very very good, that it was definitely one of the top 50 "dishes" I ever tried in my life, and I'm talking about globally, not just in Taiwan.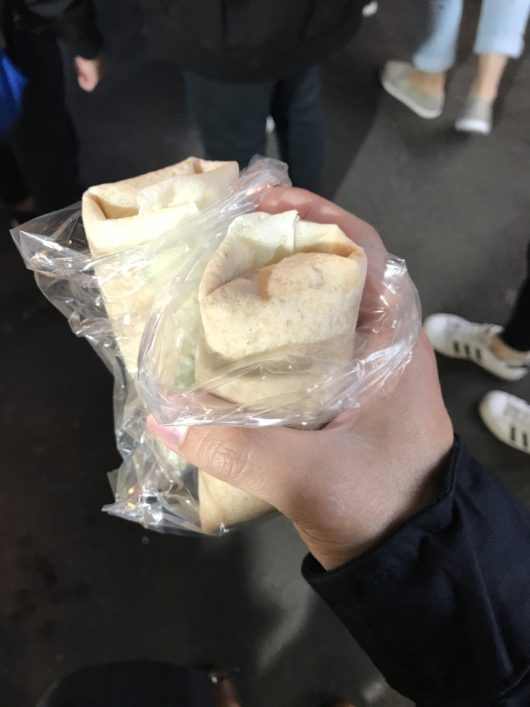 It's really surprisingly good because the peanut taste complements so well with the ice cream, and the ice cream gives it that icy cold temperature that fits so well with the wrapping that when you bite on it, it's cold but it feels like there's a blanket covering the coldness of it.  Then they added a twist with the cilantro which makes it confusingly exotic.  HAVE to try.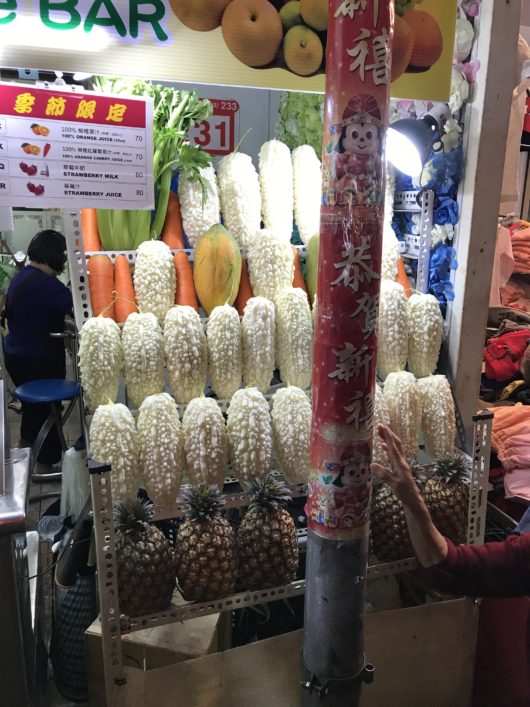 Some ugly fruit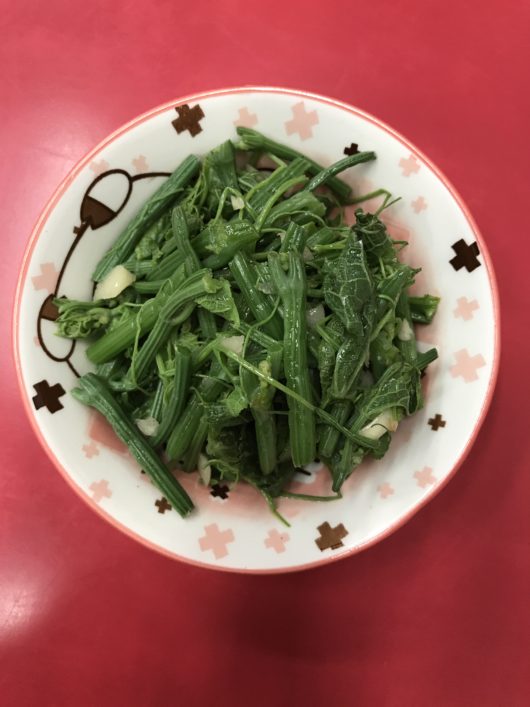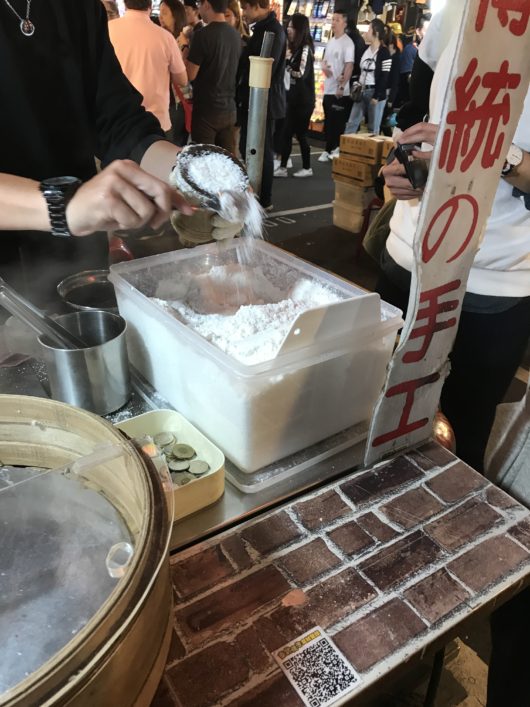 We got these like sesame "rice balls" but they were soso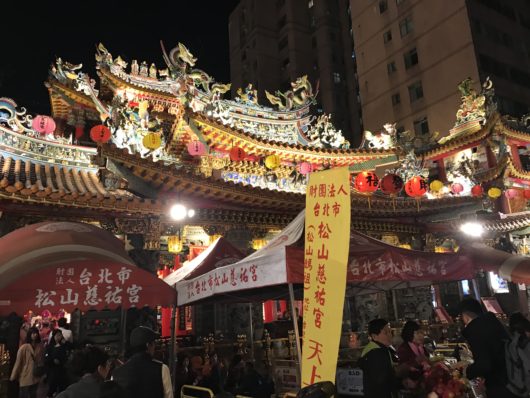 The temple we were supposed to meet at!  Apparently the biggest temple in Taipei.
Lin Dong Fang Beef Noodles (Michelin guide)
Ha, I didn't even know this was a Michelin guide restaurant until while I was typing this for my blog.  I only knew about this restaurant because one of the Kafnu staff members told me to check out this place, which was a 20 minutes walk from Kafnu building.
It's kind of weird because the location mapped in Google Maps was different for this place than the place I ended up going.  They were close by, like one street apart mind you, and when I was there I saw it was like a grand opening or something like that, so maybe they had just moved to a new location?
According to the Michelin guide, it takes 20 hours to make the signature beef stock.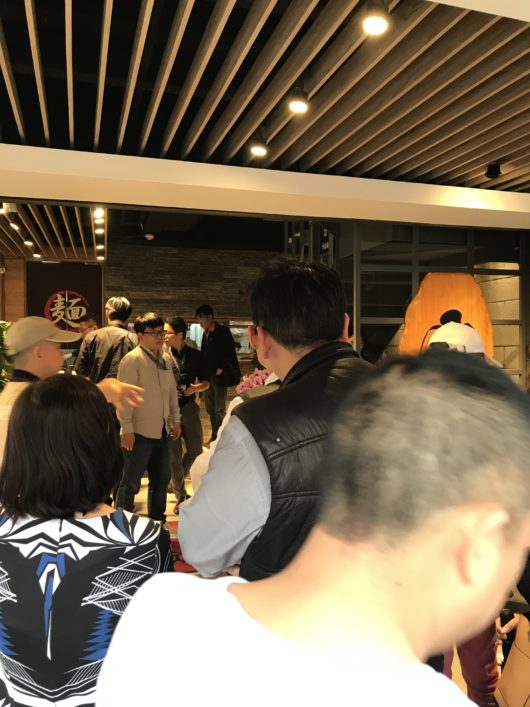 A queue; but didn't had to wait that long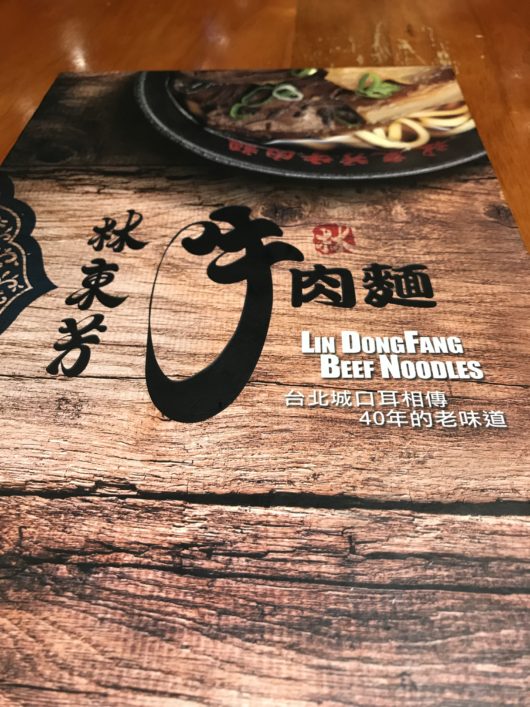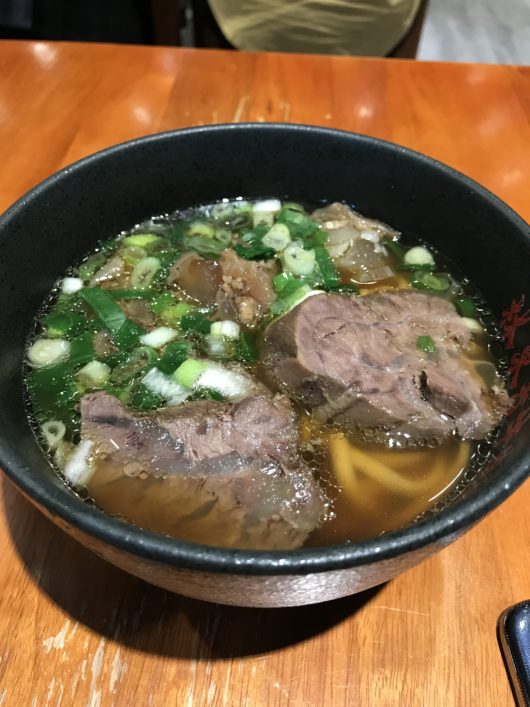 Nom nom
Zhongshan Junior High School Station
Since I was rarely at the Songshan District, I decided to explore more and see what types of food was available nearby the Kafnu building.  The closest metro station from Kafnu was Zhongshan Junior High School station, and around that area, particularly on, I believe, Jinzhou Street, there were many different foods to choose from, from beef noodles to fried chicken to spicy noodles etc.
I randomly just entered into one of them.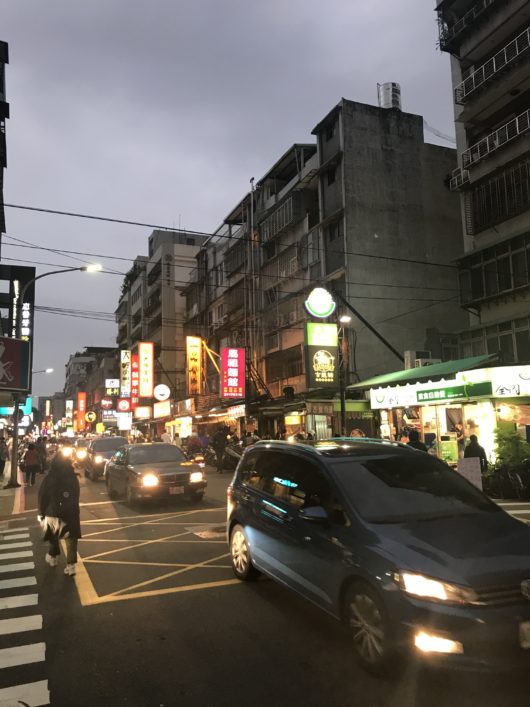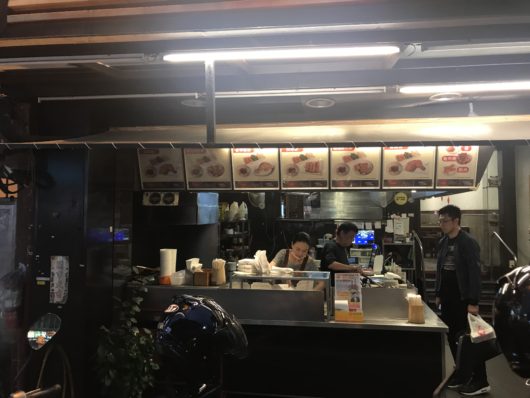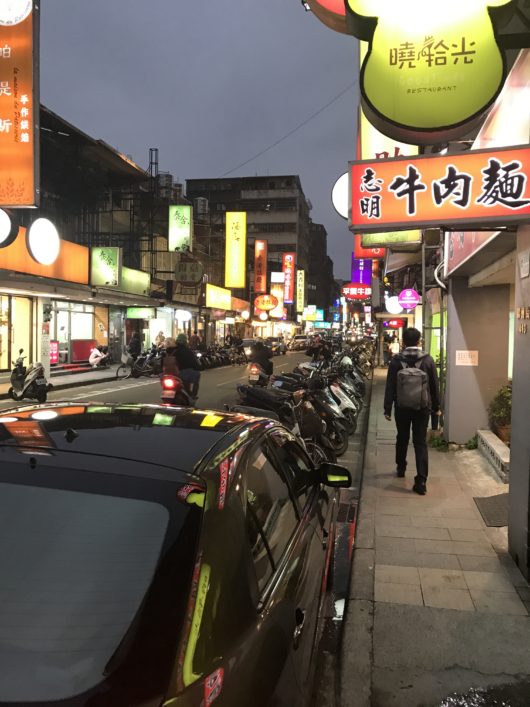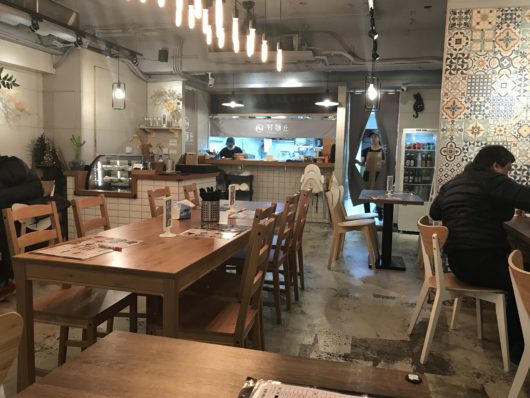 板神炙燒牛 Grill Steak
Again nearby my Airbnb location, the exterior of the restaurant caught my eye.  It's sort of like those Pepper steaks in HK, where they come with a sizziling grill and it's still cooking the beef when it arrives.
Apparently this place has been featured in different blogs and media as well.
The taste quality is OK, but it is cheap.  As a reviewer said, just an ordinary street steak.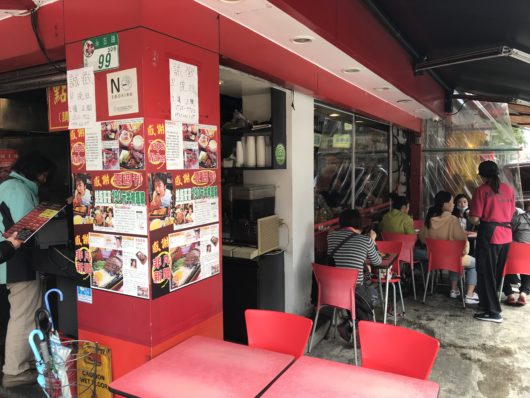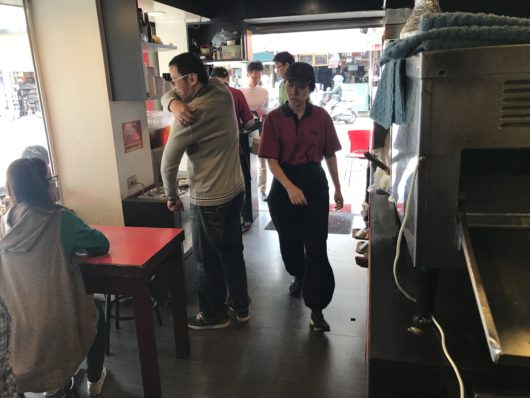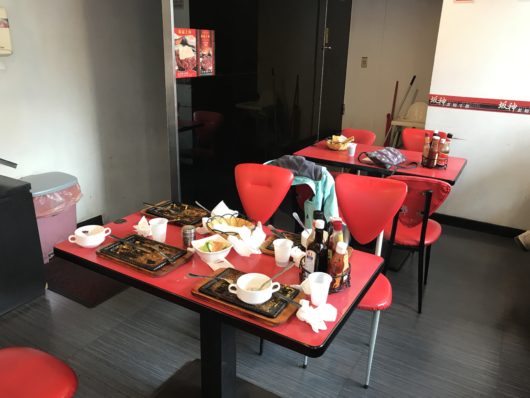 Leaving your stuff after you finished.  By the way, it comes with soup and those Japanese sauce salad.  They also have A1 worchester sauce and their own Taiwanese version of it and other spicy sauces as well to use.  Also, in most of these Japanese fast casual restaurants, you actually have to get your own utensils.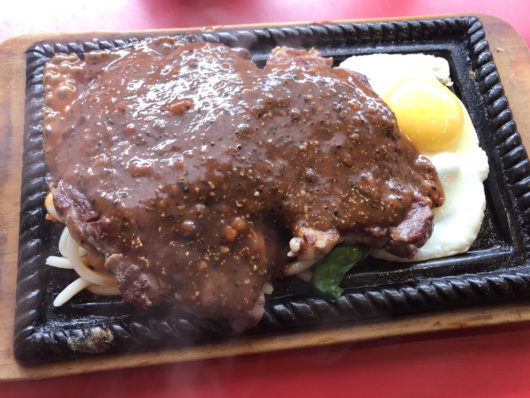 I got the black pepper steak.  Comes with noodle like noodles and a runny egg.
赤門居酒屋 Akmen Izakaya (Facebook)
For my last meal of the night, I wandered and wandered and was hesitant in trying on different cuisines that are not Taiwanese, but ultimately craved into this Japanese Izakaya place as there were many people in and out of the restaurant.
Once again, this Akmen Izakaya place was about a 10 minute walk from my Airbnb location.
Pretty good taste, nice grilled flavors for its yakitori, and good enough portions where the salad bowl was so big it was like eating from a giant's helmet, but the price is higher than the other meals I've eaten in Taiwan.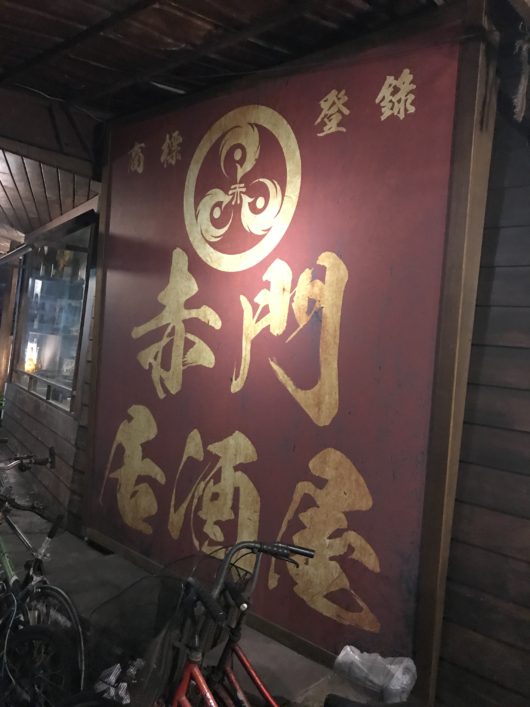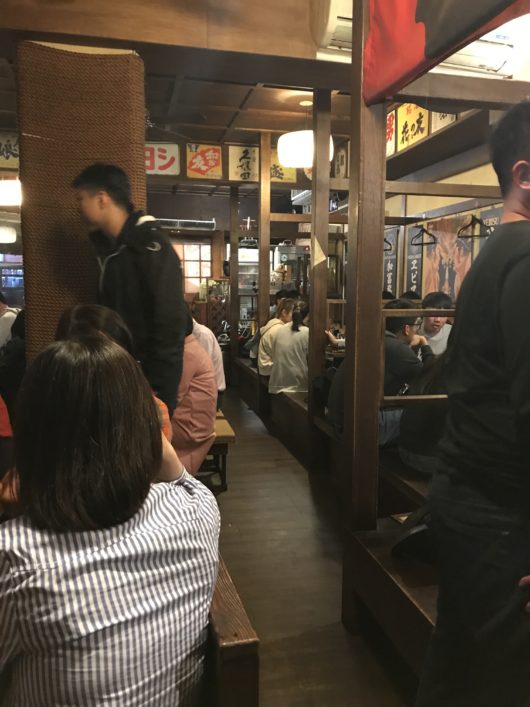 The ambience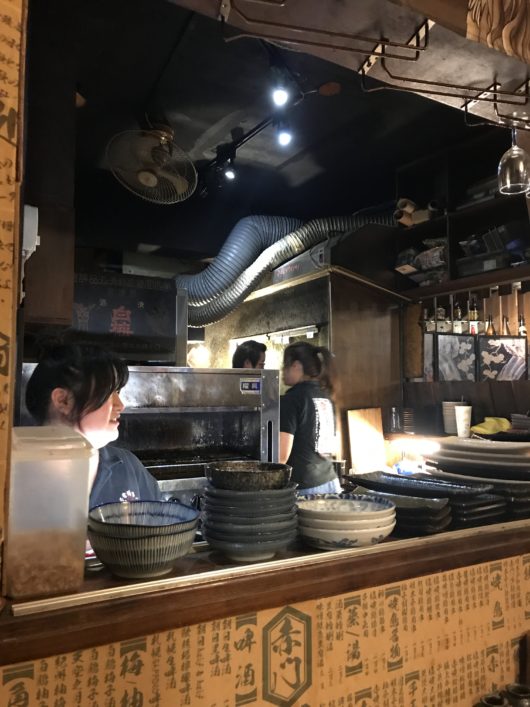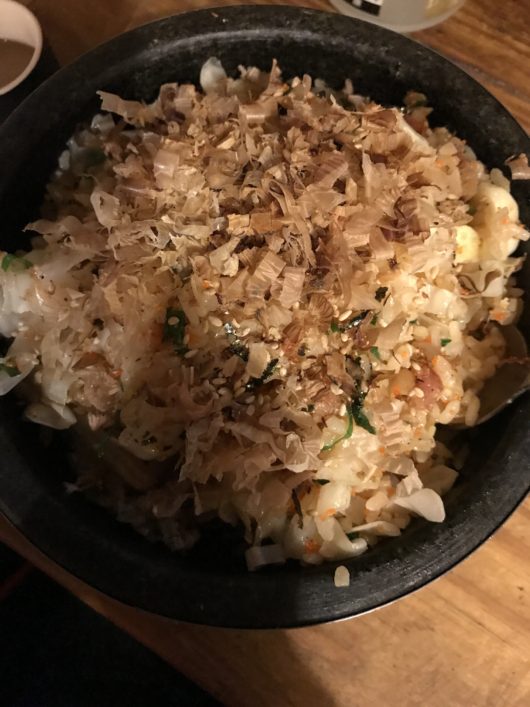 Fried rice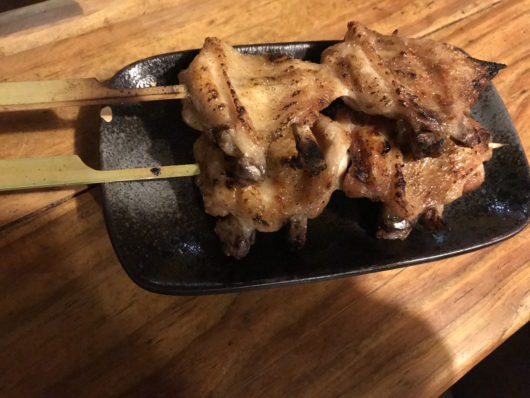 Chicken wings skewer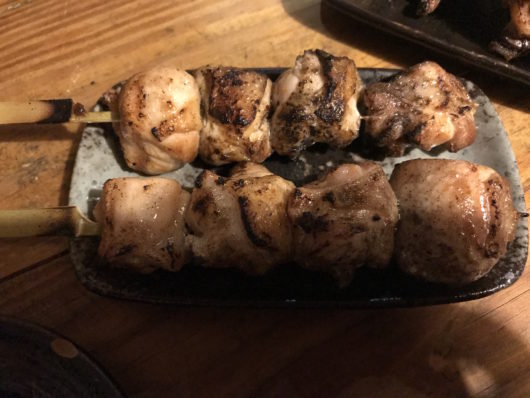 Chicken meat skewers
巨森早餐
Sorry can't find the English >__<  I stumbled upon this place while I was trying to find the bus stop for the bus that goes to nearby Kafnu building.  Saw this "noodle" on the menu that I often don't see elsewhere, so of course I had to walk in and try it out myself.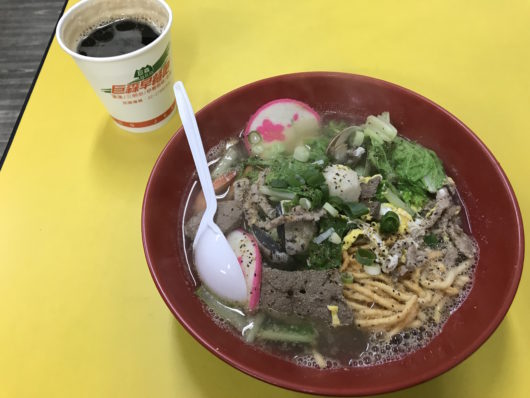 晴光紅豆餅
Again, sorry couldn't find English of this place 🙁   But this one they were famous for selling their red bean filled biscuits and also custard biscuits.  Don't worry if you can't find the location I found them, as apparently they actually have many branches around Taipei.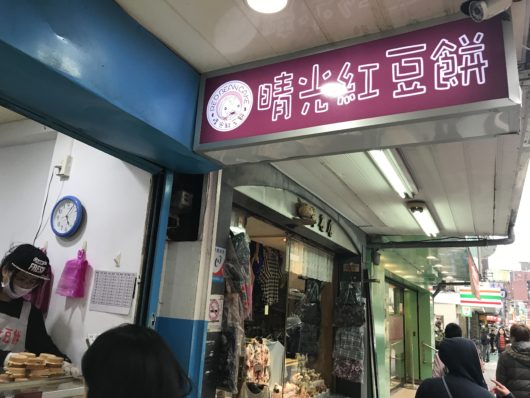 Other restaurants and coffee cafes to try
So I took pics of other restaurants and coffee cafes that I didn't get to try this time.  But just in case if any of these grab your attention, feel free to check them out yourselves!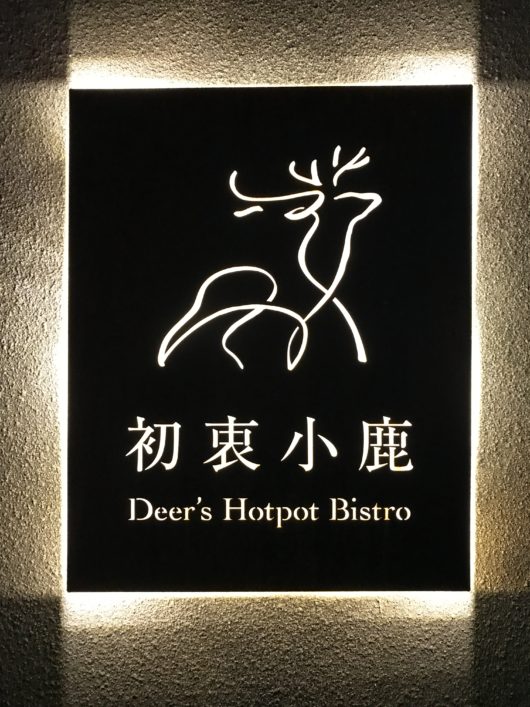 Deer's Hotpot Bistro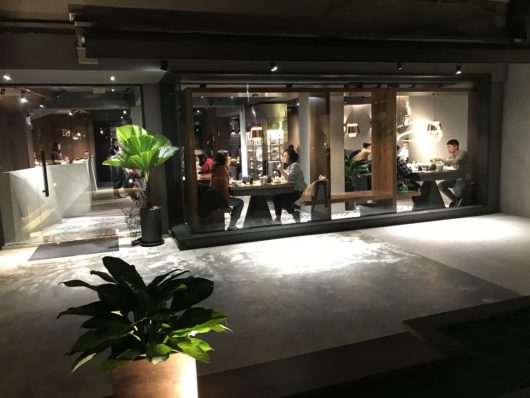 Also part of Deer's Hotpot Bistro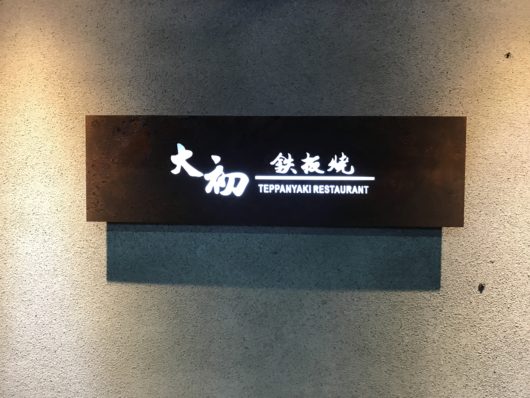 大初鐵板燒 Teppanyaki Restaurant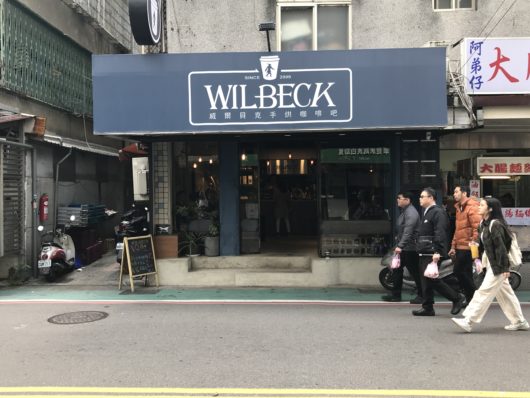 Wilbeck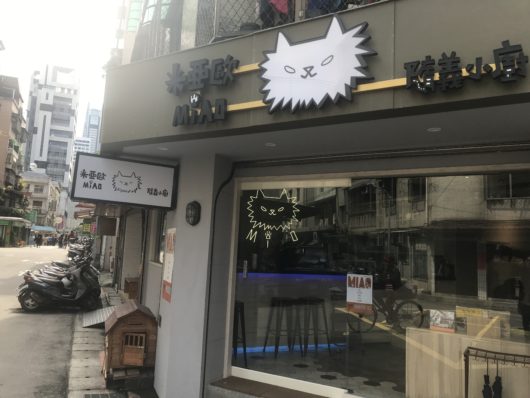 Miao Coffee Cafe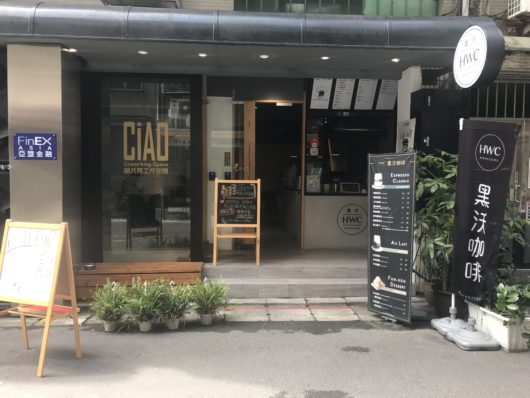 Ciao coffee cafe.  By the way that's what I like about Taiwan… they have so many boutique coffee cafes everywhere!
Things to Do
AI Nightclub (Facebook)
What used to Electro, they had a major revamp of the place in 2018 and is now reopened as AI Nightclub.
Personally, I don't like it as much as when it was Electro.  Now, it feels like an imitation of Omni, a nightclub which uses state of the art visuals and audio technology that is nicely designed to separate those with tables on the top floor, those who want to mingle near the bar, the dance floor, and "baller" tables near the dance floor.  AI Nightclub also utilises state of the art technology as well, but the ambience feels like it's catered to electronic music concerts, with a massive dance floor and a large bar that many people can circle about.
Electro was so different – it was dark, it was packed, it felt like an after hours club (but it wasn't) and there was lots of mystery that made it enchanting.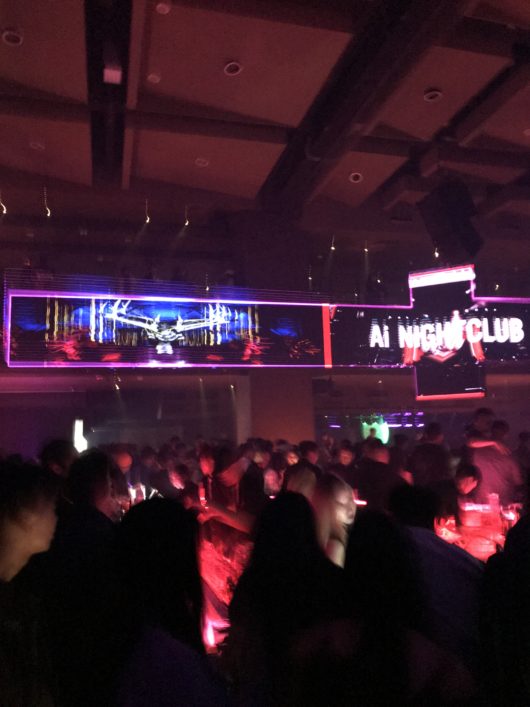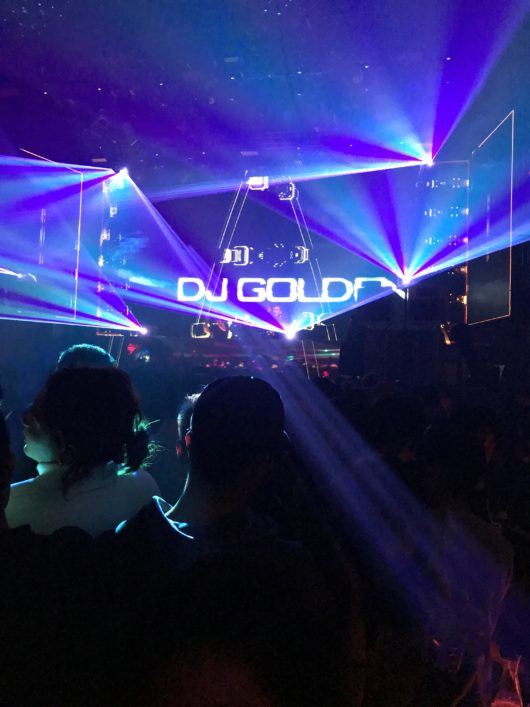 DJ GOLDEN IN THE BUILDING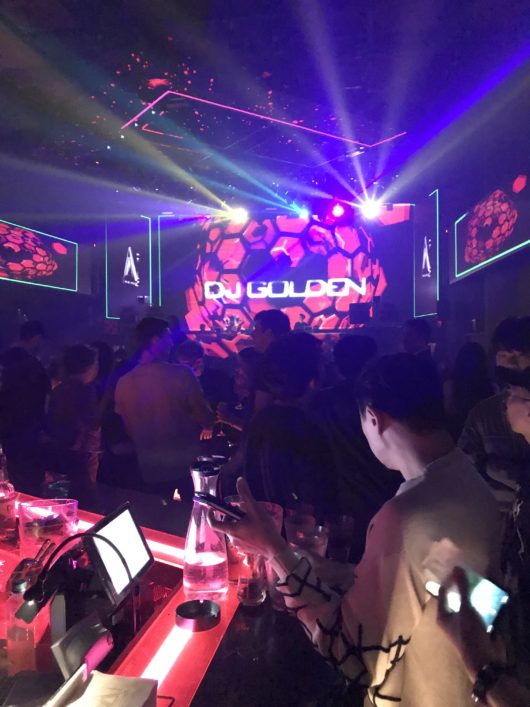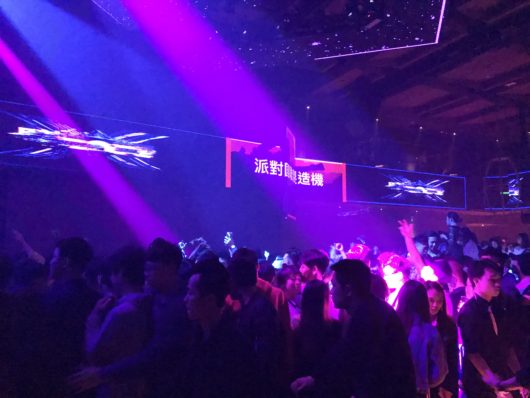 Xiangti Avenue Plaza
If you're looking for the international brands and the biggest shopping malls in Taipei, then you have to go to Xiangti Avenue Plaza.  This is where brands like NBA, Chanel, Hermes all have their stores around that area.  Shopping malls here include Breeze and BELLAVITA.
During the night, you can also find people busking as well.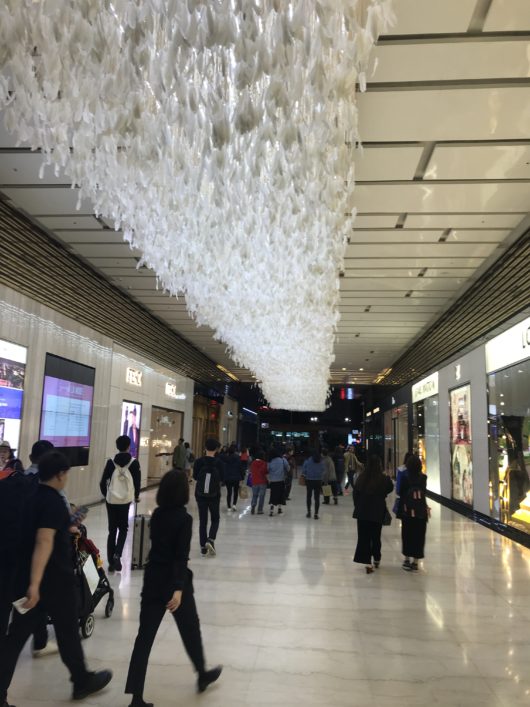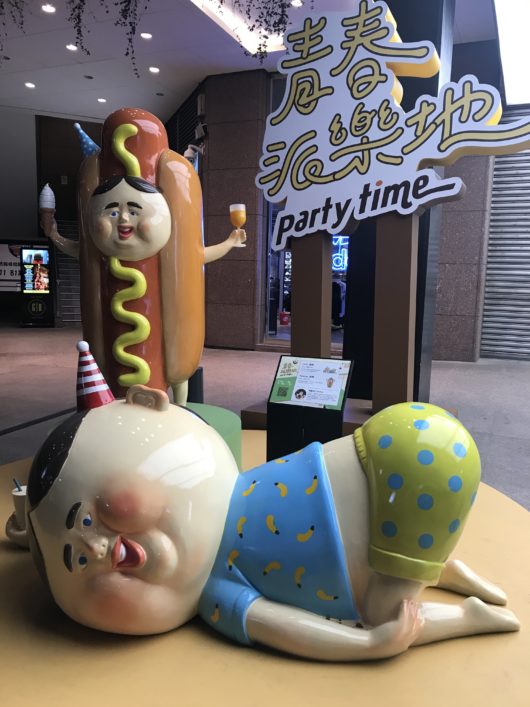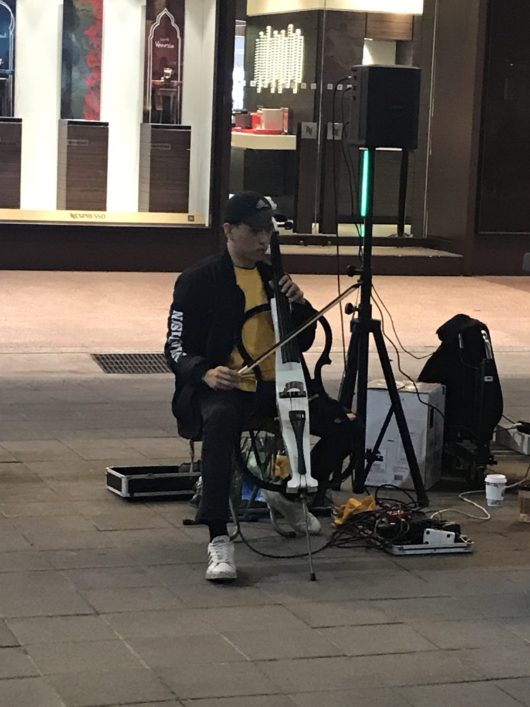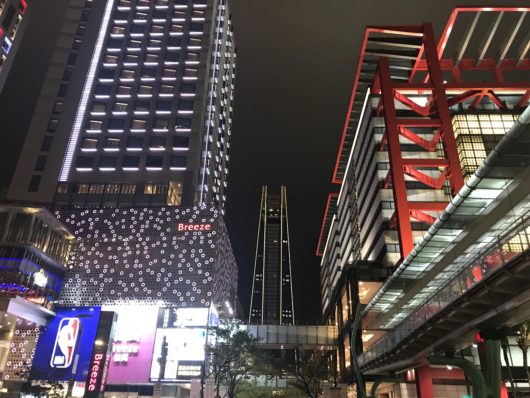 W Hotel (website)
The Woobar in Taipei offers some fantastic panoramic scenes around Taipei.  A perfect way to spend the evening if you're looking for a place with dim lights and an alluring atmosphere.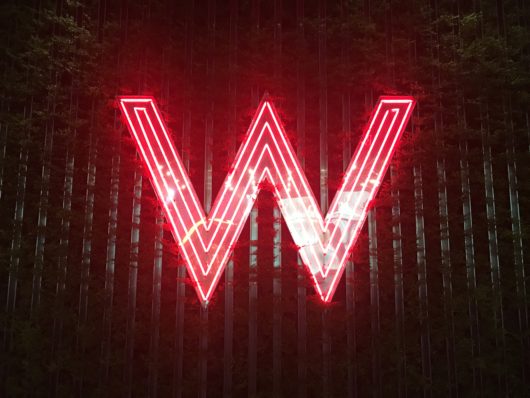 Sorry I only got the picture of the hotel logo prominently displayed in the hotel entrance.
Tattoo Parlor
Want to get a tattoo?  I saw this staircase heading downwards that I thought was very interesting.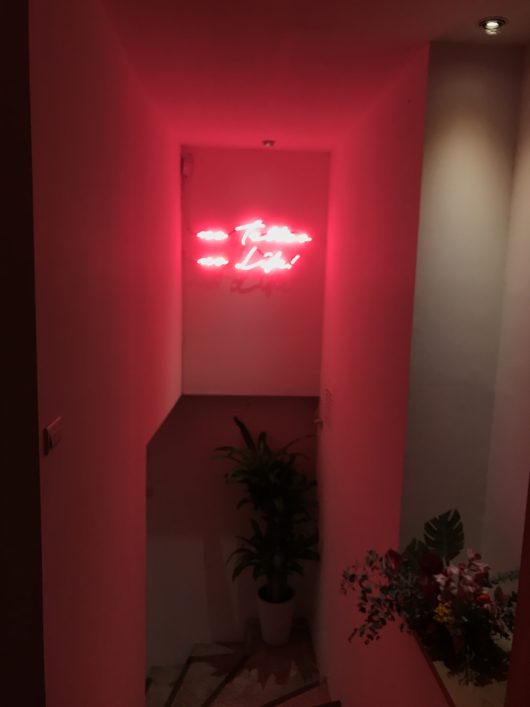 Again, this place was near my Airbnb location.
Any Taipei restaurants or coffee cafes that you have "accidentally" discovered or wandered into and enjoyed?  Let us know in the comments below.