I had zero intention of writing this blog post.  Even when I first stumbled across the street, the thought hadn't crossed my mind.
After having lunch at the prominent and long established名寶石餐廳 Tiffany Restaurant, I had some spare time and wanted to head over to White Noise Records, since I was already at Prince Edward's.  Google Maps suggested it was an 11 minute walk from where I was.
White Noise Records was one of the few record stores in Hong Kong that sold indie music, from vinyls to CDs to merchandises, featuring Japanese, American, Hong Kong local artists etc.  It used to be upstairs in an unassuming building, but apparently that's all changed as it has relocated to Tai Nan Street.
Upon arriving to the area, a lot of boutique cafés, stores, leather shops, terrarium shops greeted me.  They stood out because of how its exterior look was far different from its adjacent shops, the newer ones being far more elegant and clean.  What used to be the "ugly duckling" was turning into a beautiful swan.
I specifically mentioned Taiwan in the title because my impression of Taiwan was that it was filled with many boutique and local shops in many different areas.  In contrast, Hong Kong in the 2000's continued to expand with more shopping malls, with each shopping mall featuring the same international brands and international restaurant chains… each shopping mall was homogenous with one another.  To provide some context as to why this was, basically a segment of China's population became ultra rich and they were able to travel outside the borders of their country.  With Hong Kong being its neighbour, there was no doubt that Chinese tourists would come over and flood the city with cash in exchange for luxurious goods, since as you know status and "face" is a big thing in Asian societies, especially in China, and what better way to go back to your city and show off your Louis Vuitton?  I believe that's also one of the reasons why fashion labels started to feature big conspicuous logo designs to accommodate to the needs of the Chinese consumers.
The trend has sort of reversed, as many Hong Kong locals probably got jaded from the lack of options for shopping and are getting tired of brands and wanted something more local and boutique.  I see it happening in many of the more affordable districts in Hong Kong.
Anyway, Tai Nan street is a classic example of this trend, with lots of local youths visiting this area now.  To get to the shopping part of this street, go to Sham Shui Po Mtr and exit A2.  Follow along Nan Cheong Street 南昌街 then you'll see the street.  It's within 5-7 minutes walk from exit A2.  If you're really lost, just type White Noise Records on Google Map or 199 Tai Nan Street and you'll be in the area.
Cafes, shops, leather goods etc.
美味餃子店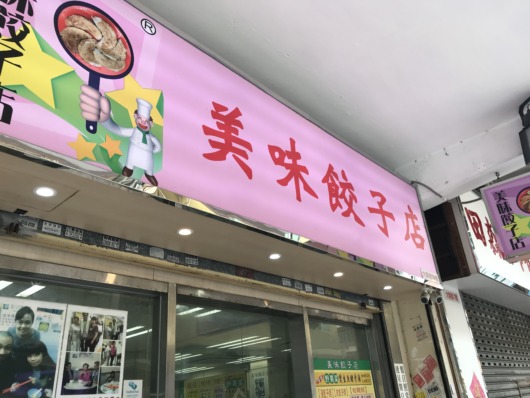 Some dumpling shop I came across while walking towards Tai Nan Street.  I took a photo of this as I saw a long line of people queuing here… at 2pm.
阿純山東餃子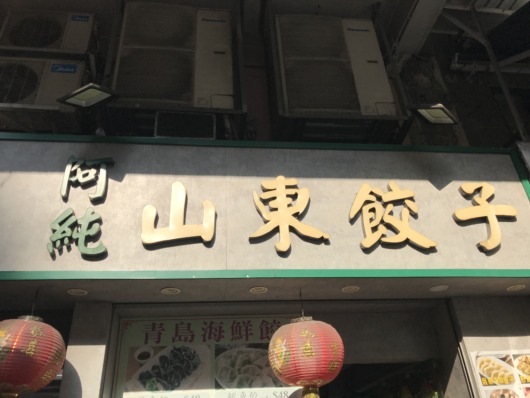 A Michelin guide recommended restaurant, about 10 mins away from Tai Nan Street.  Famous for their dumplings.  Visited this on my second visit in Tai Nan Street.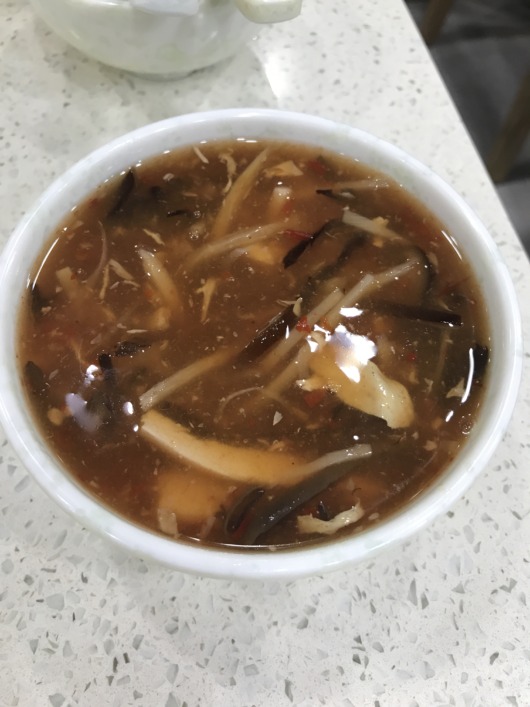 Tried their sour spicy soup.  I thought it was just okay.
Terra House (Facebook)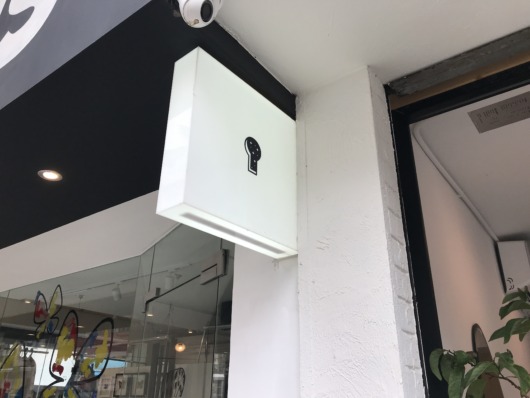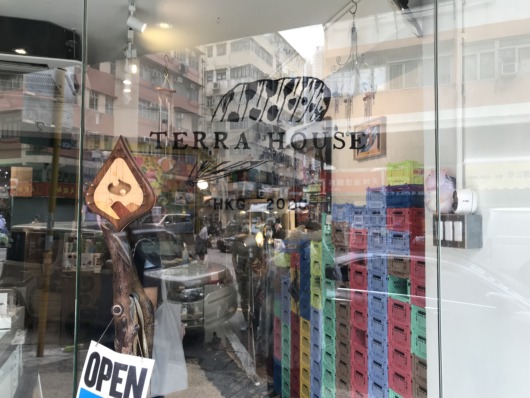 A shop on entomology, taxidermy, and preservation.  Butterfly wings for example.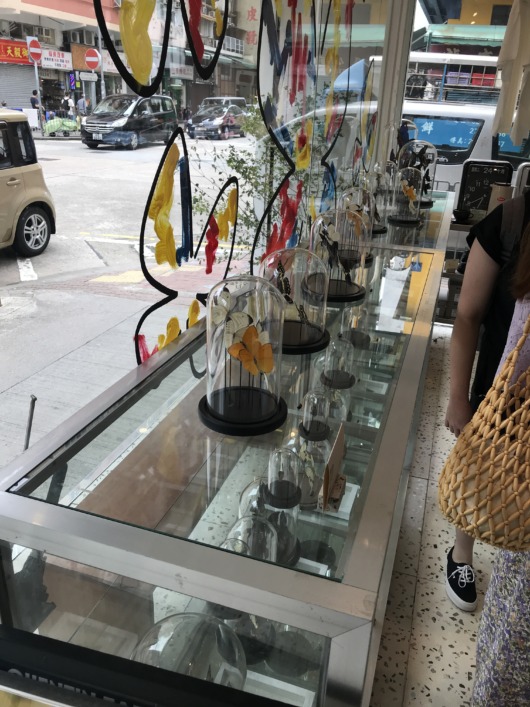 合舍 Form Society (Facebook)
I had no idea what this was, but according to their FB page, it appears that they are a space for local art and culture to connect together.  From first glance I thought they were some bakery goods shop since they were selling bakery goods.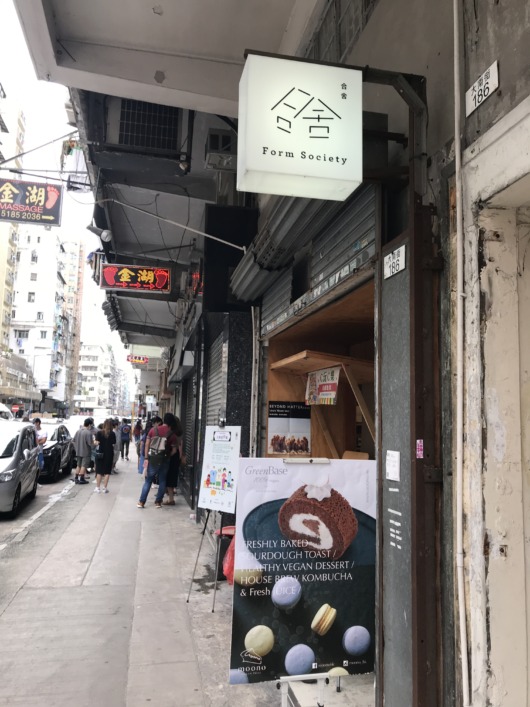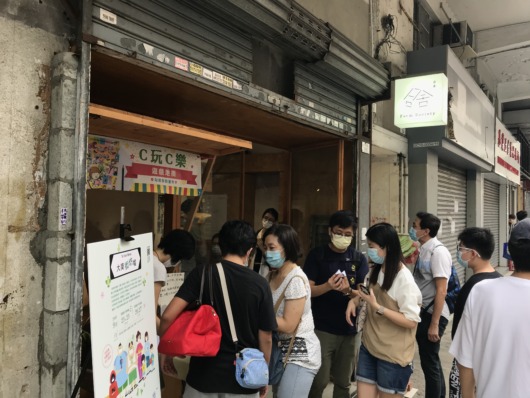 Lots of people queuing up, some event was going on that weekend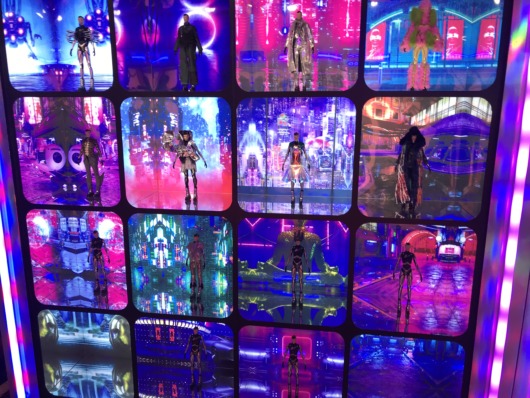 In another weekend I went, they were doing this Heart of Cyberpunk event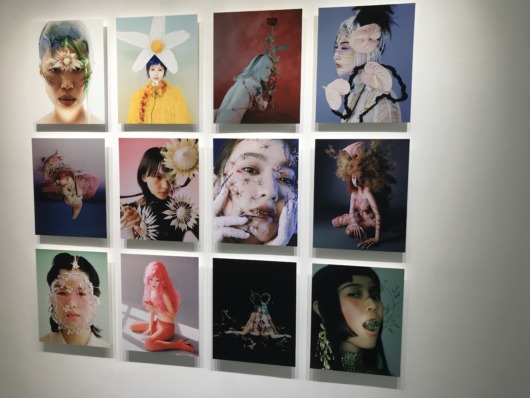 White Noise Records (Facebook)
As I was saying, one of the few and well known indie music stores in Hong Kong.  Lots of cool vinyl records sold here, also CDs.  Definitely a lot more people visiting since they've moved from upstairs to the ground floor of this now youthful street.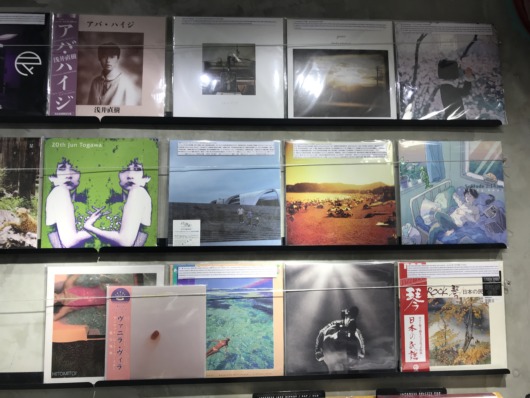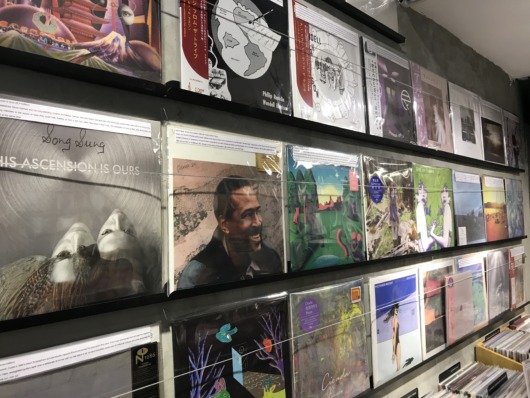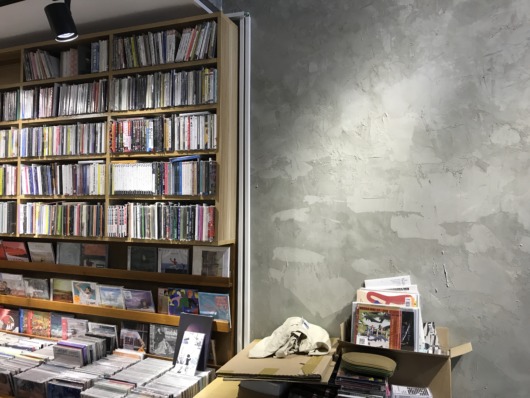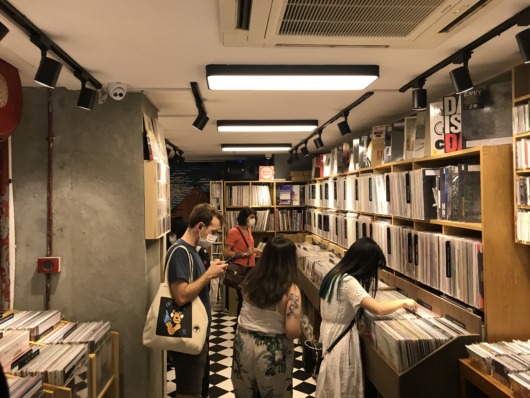 Spiders on Tai Nan Street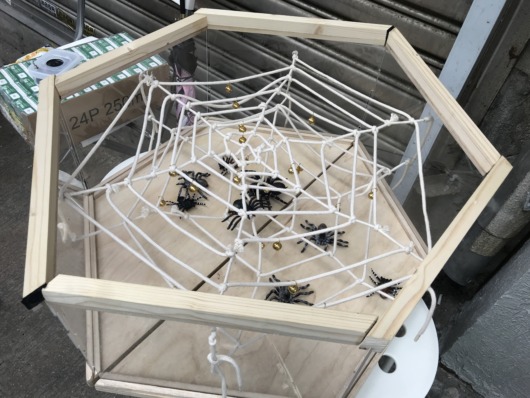 >__<
openground (Facebook)
At first glance it's just a café, but quoting from its Facebook page, "A Design Portal with Coffee, Library, Exhibition, Book and Music."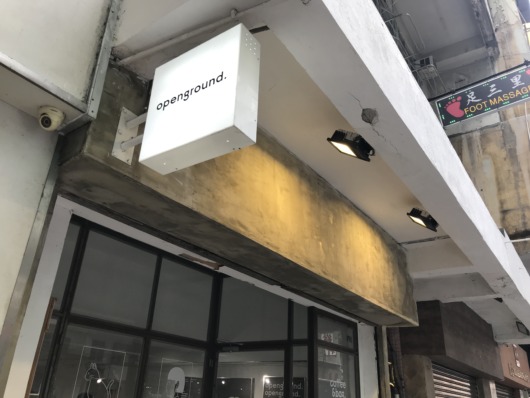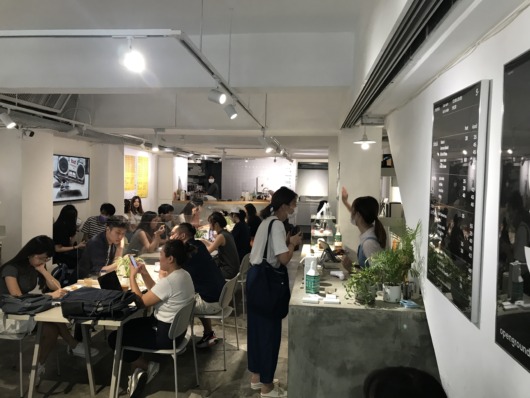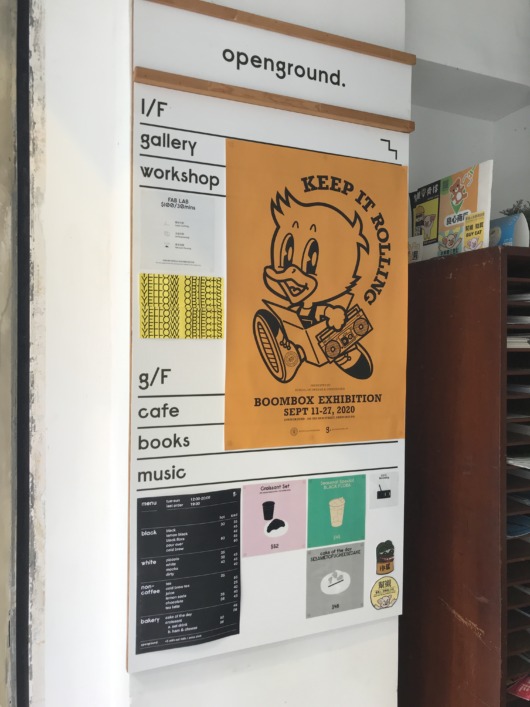 一拳書館 Book Punch (Facebook)
A "hidden" bookstore on the 3/f.  In the building, take the elevator with the odd floor numbers; if you try to take the even floor numbers to try to get there, you won't be able to as it leads to a different building.  Lots of very local books here, mainly cantonese.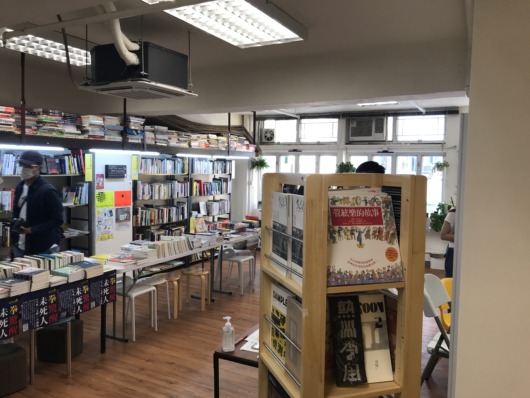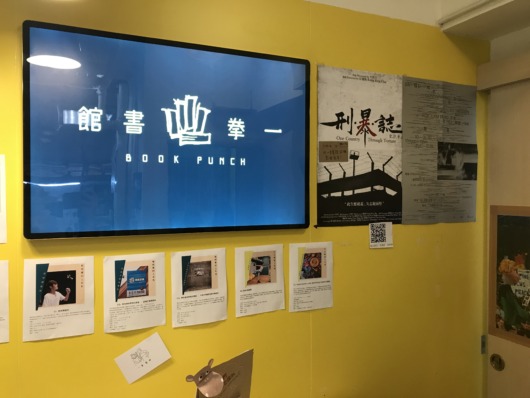 Café Sausalito (website)
This place must have had a revamp because how it looks now is different from how it looks from the cached materials on Google Maps.  Again, another café with people queuing outside.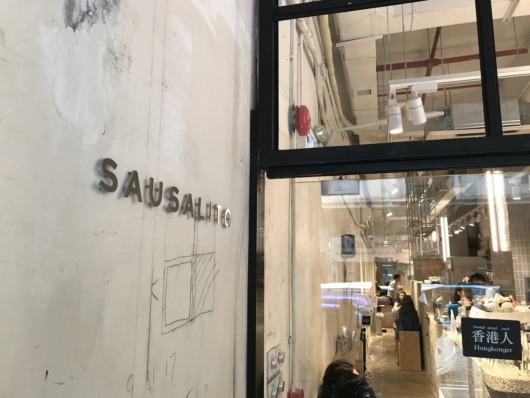 Distinct Design (Facebook)
Nobody was entering this place, and the door was closed, so it didn't look inviting to most people.  Being the risktaker that I was, and since I was already at the area, and with my interest in aesthetics in all things in general, I opened the door and volia!  Greeted by lots of toy models like Gundam lol.  Then there were some clients sitting with one of the sales?  I really wasn't sure whether I should continue or back out, but after a few seconds of observation, it seems that it was open for people to browse around, so I went in and looked around.
I asked another shopkeeper what they were about, and apparently they were an interior designer.  I didn't see many "design" examples in the shop, just an example of a bedroom, but probably they had more photos in their books.  And of course you can check out their Facebook.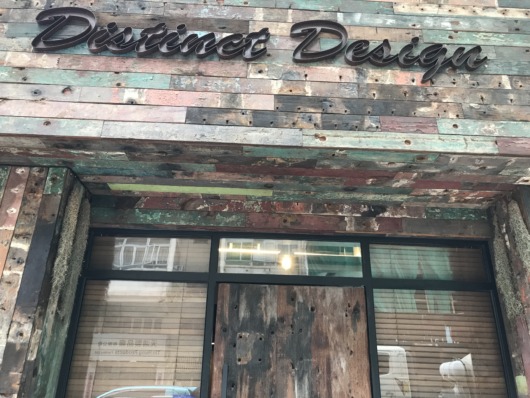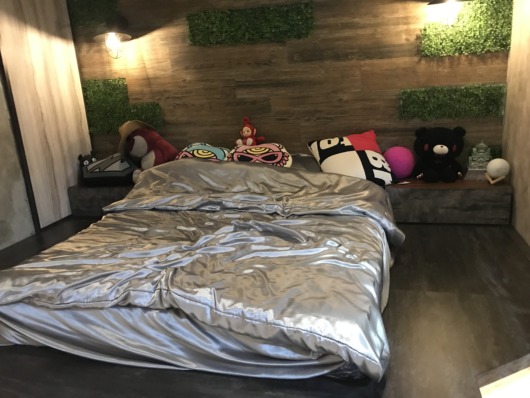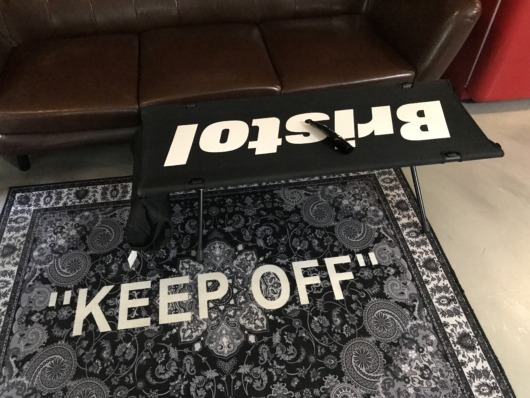 KEEP OFF
兄弟皮藝 Brothers Leathercraft (website)
Some shop that sold leather, Terrarium, plants, timber etc.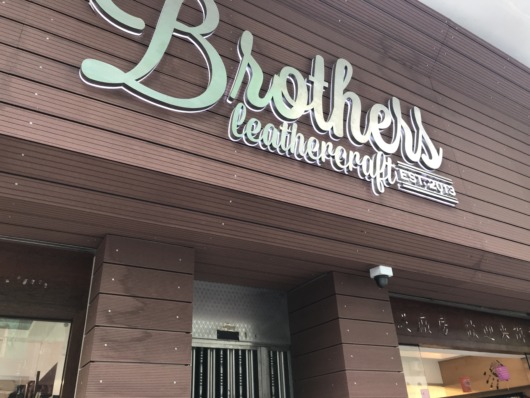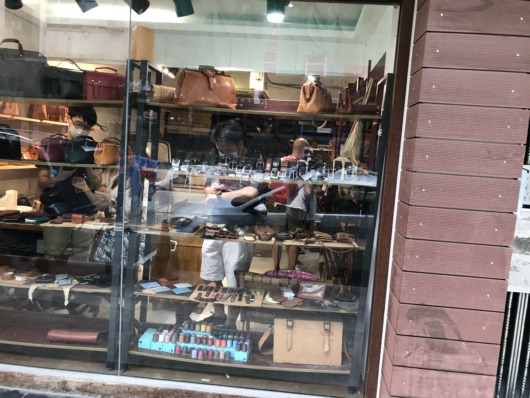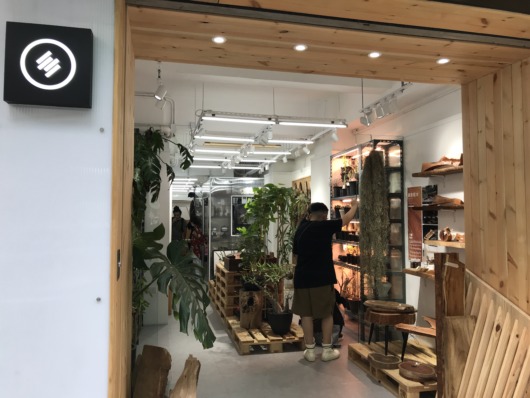 Super nice plants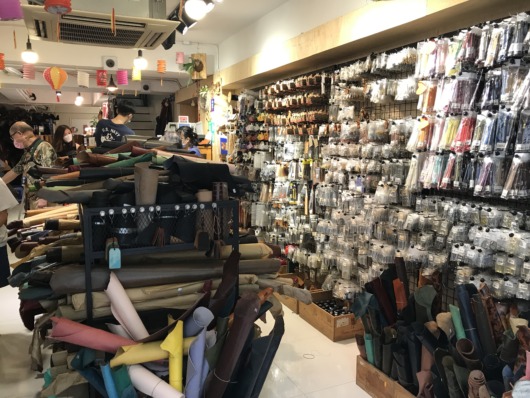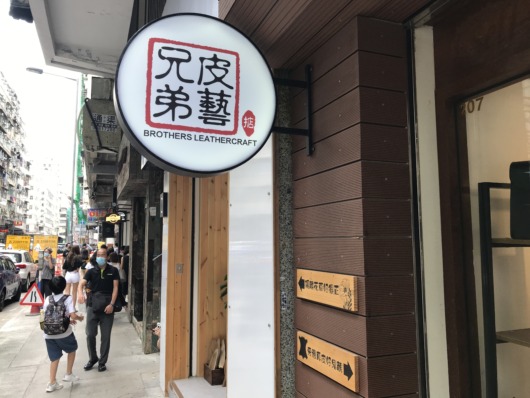 ED Warehouse  (Facebook)
This shop was mainly for automobile parts and toys and toy models.  Outside the storefront, car comic books were also featured as well.  The owner sure must love cars!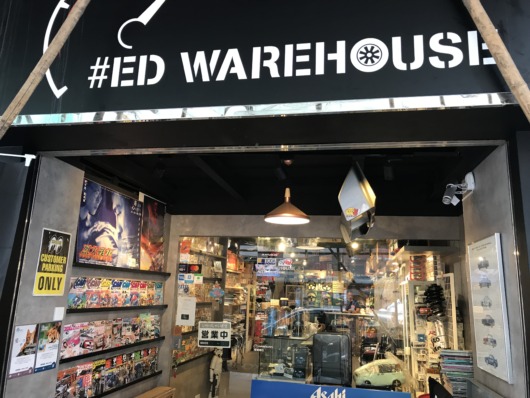 Yanq 欣喬 (Facebook)
A workshop for making soap and other environmental products.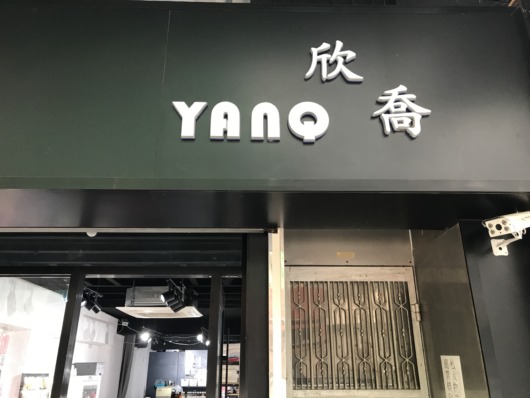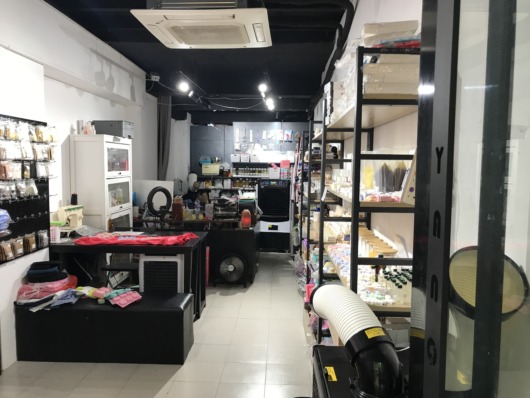 Teepee Leather Workshop 皮藝營地 (Facebook)
Another leather workshop and store place.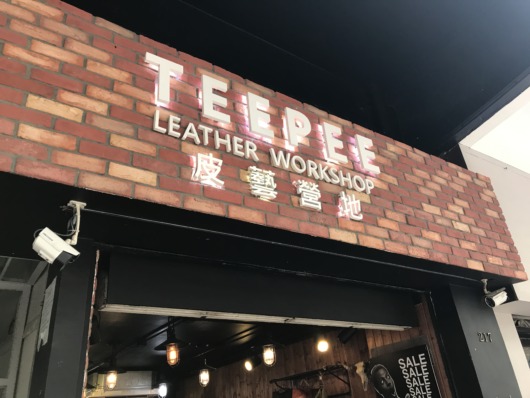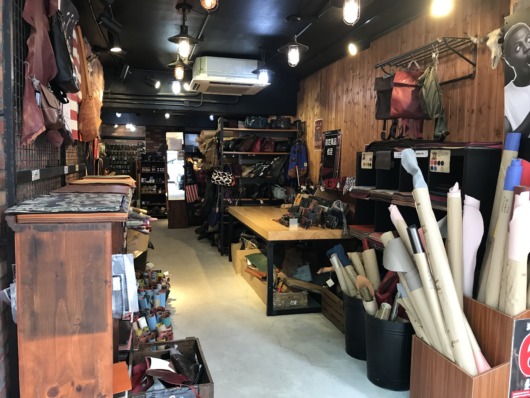 The Lederer (website)
ANOTHER leather DIY workshop, plus they sell leather craft tools.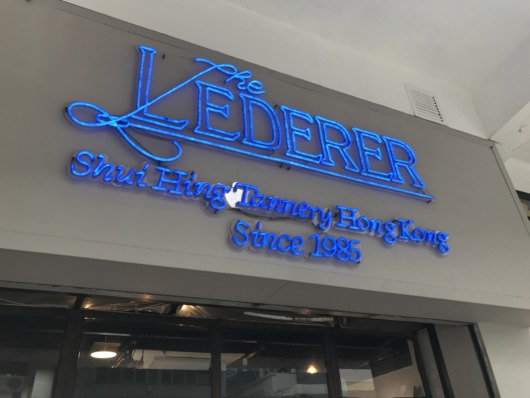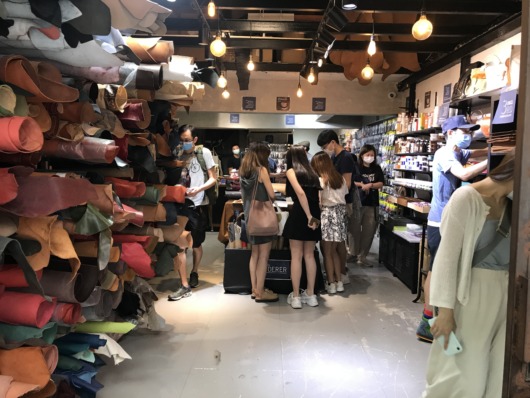 Muze Pens 名筆館 (Facebook)
Ohhh this one's interesting.  Here they sell pens, but not just any kind of pens that you can at any stationery store, but pens that sold for couple of hundred Hong Kong dollars upwards to HKD 80,000!!! (that's approximately USD 10,000!!))   High quality pens, with elaborate designs and casings to justify the prices.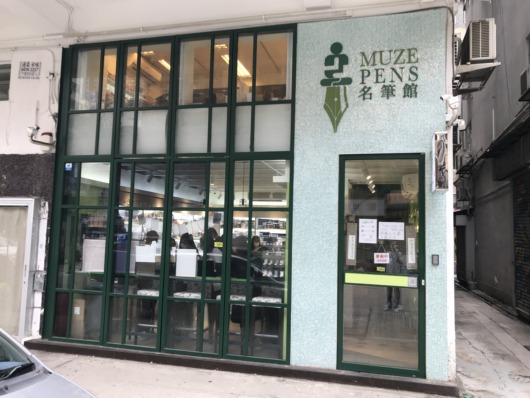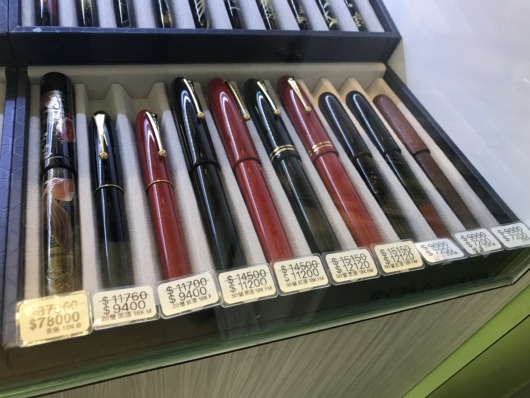 Yup the one on the left is worth HKD 78,000!!  Already discounted too.
Pho Dem 賢記
I have no idea how good this vietnamese restaurant is, but I just saw it so I took a photo of it, and they sold something I recently ate that I liked, which was Vietnamese banh mi.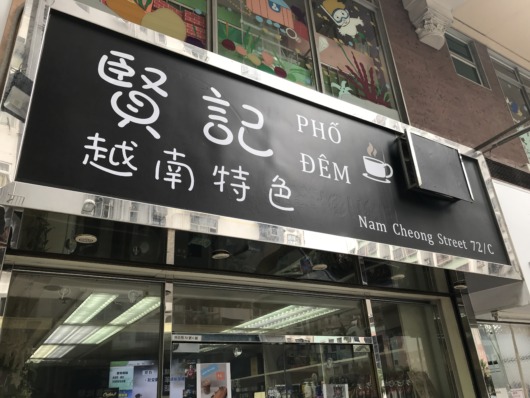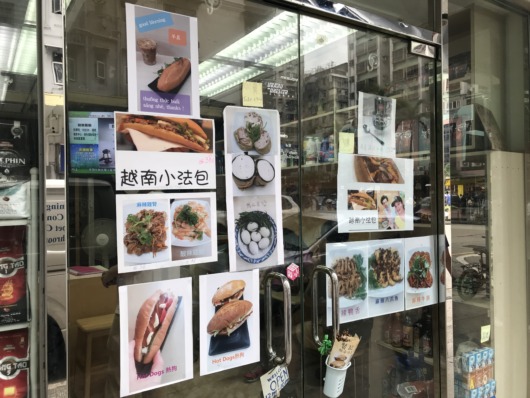 Aurora Leathercraft (website)
And once AGAIN, another leather goods store.  Apparently their uniqueness is that the leather and tools they use are from Japan.  I'll explain in a bit why this area has so many leather goods shops.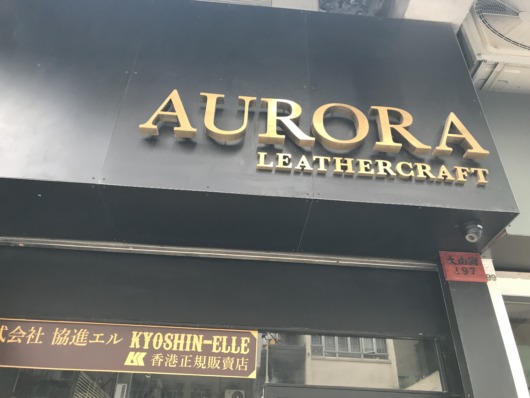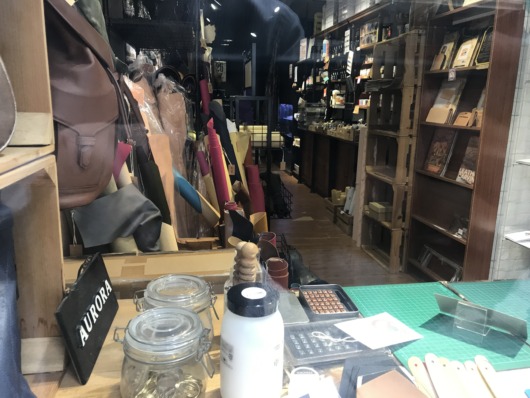 Flow Coffee Bar (Get Ready HK)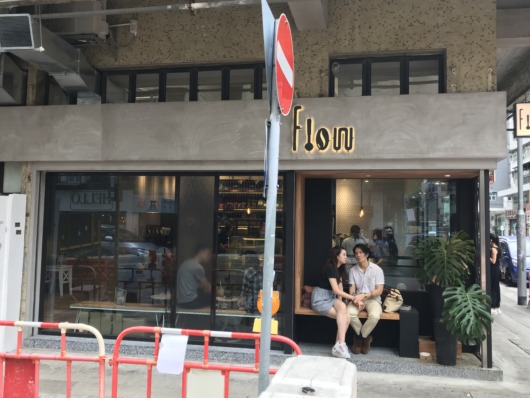 Quite possibly a very new coffee / bar shop that opened recently considering that when searching on Google Maps and looking through the streets on streetview, this place does not exist and it's pretty much for rent.  Again, lots of people were lining up for this place.
Hello Custom Made 852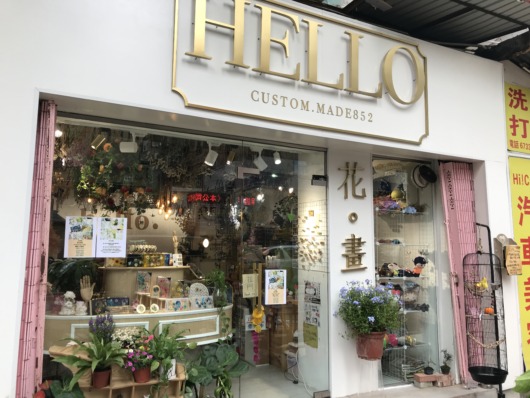 A flower / decorations store nearby in a perpendicular street
Savon Workshop 皂工房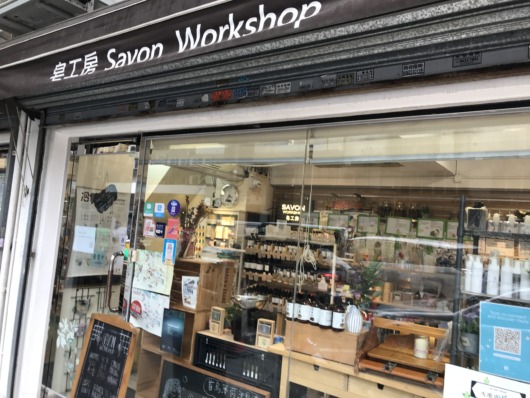 Once again another soap and environmental products workshop / store.  I didn't know soap making had demand in Hong Kong!
Alri Star (website)
Hey guys, I'm really sorry to say, but… yes!!! Another leather goods shop.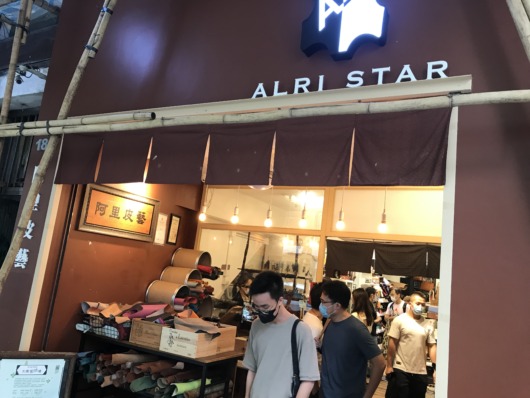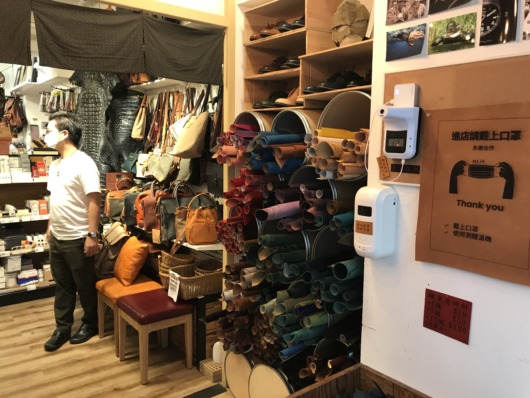 At least this one has some finished leather goods.  Some of the other shops were only selling raw materials.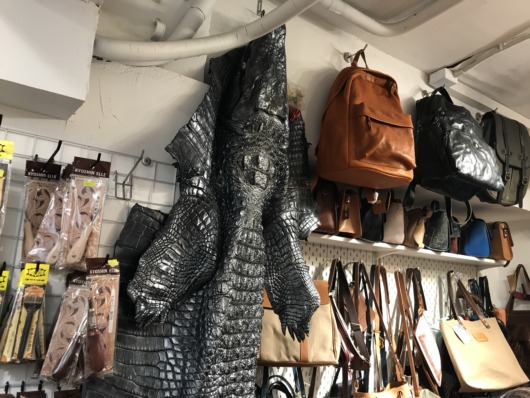 This one even had a crocodile skin? being displayed
漢發 (Openrice)
A noodle shop that apparently has been visited by many celebrities.  It was so popular that even at like 3:30pm, there were still people queuing for this place!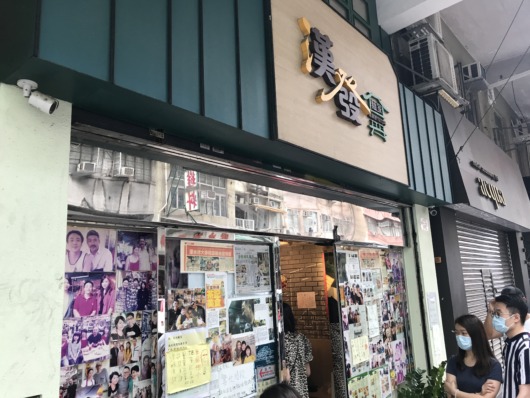 a little something handcraft (Facebook) (Website)
A shop for art, jewellery, handcraft, bespoke items.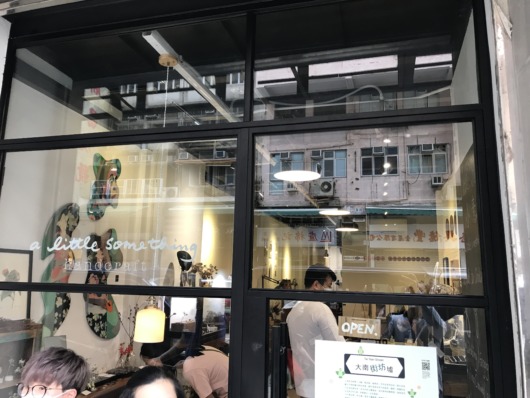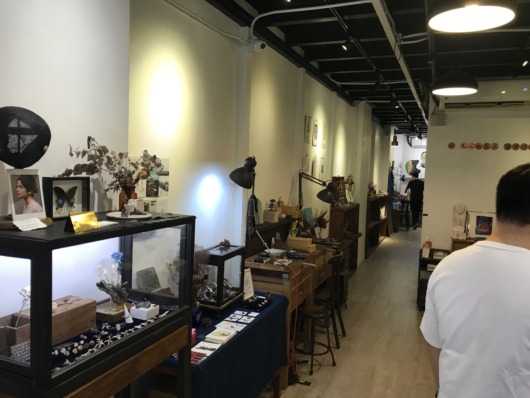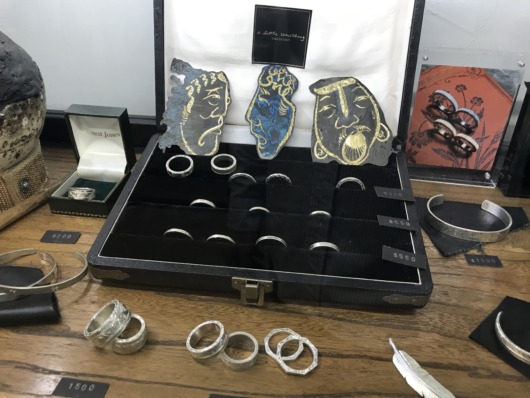 Luen Cheong Leather Co.
The name says it all.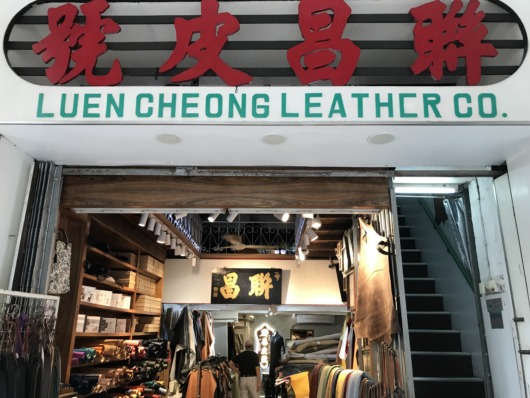 More on the leather goods raw materials though for this shop, and seems more traditional.
Mudheytong Gallery 物器堂 (Facebook)
An art and exhibition space that has a preference for unique handcrafted art items.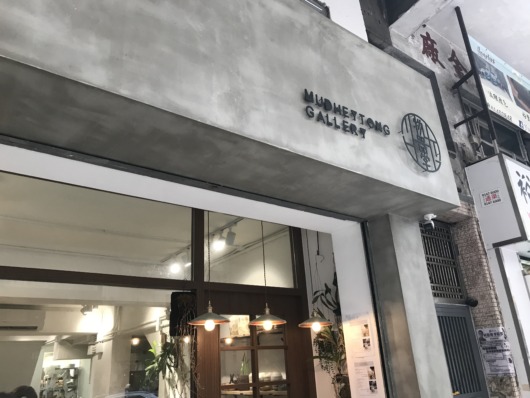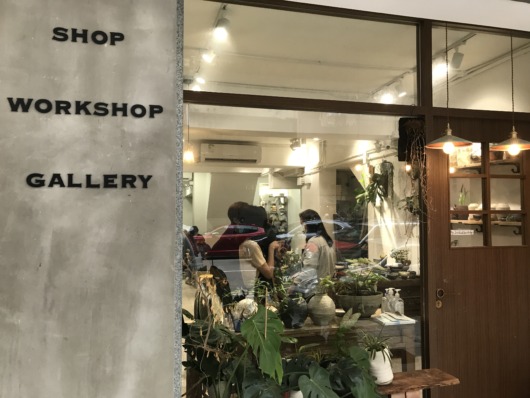 Jeep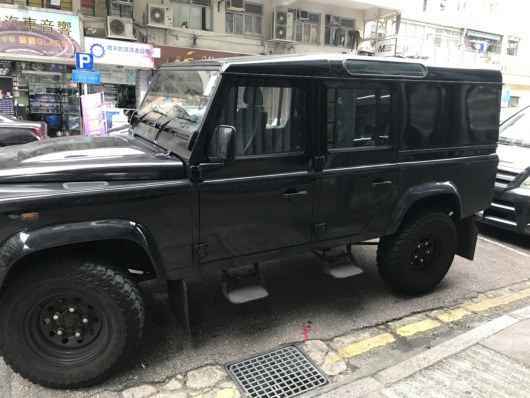 Honestly just a jeep parked outside, not a gimmick or a store or anything!
COFFEE matters (Facebook)
On a parallel street from Tai Nan Street (yes we are leaving Tai Nan now finally) located on Ki Lung st. (one street away), another coffee café that serves brilliant coffee (I tried their americano myself, you can choose between nutty or fruity flavor).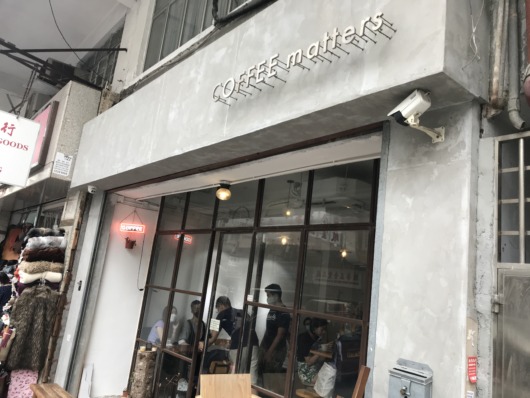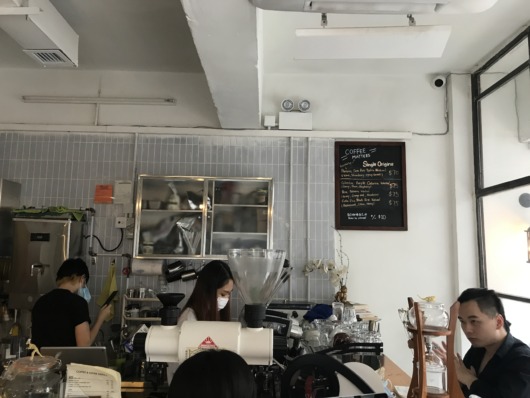 Coffee of the Day (Facebook)
Another coffee cafe I went to on my second visit.  The interior is more minimalistic and clean.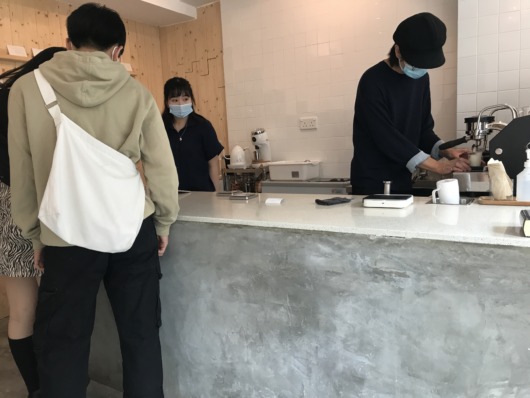 They also have cold brew coffee as well.
Pause Rewind & Fastforward Studio (Facebook)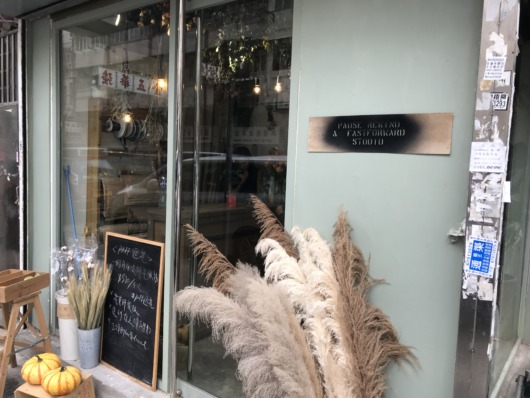 A florist studio, also on Ki Lung st.  They also have a studio in Tai Hang as well.
新光源貿易公司
Ever wondered where you could buy those safety vests and construction site vests?  Apparently this is the place to be!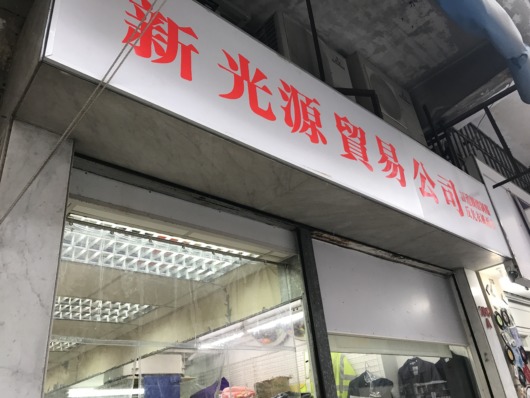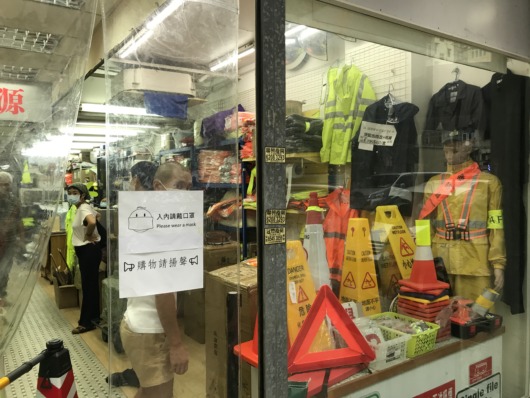 STOOOPPP. Stop.
Hope that caught your attention.
Anyway I wanted to make my conclusive remarks here (before posting 2-3 more photos) because from the above, you can see how Tai Nan street has so many cool cafes, boutique shops, and of course not to forget the leather goods and materials shops.  But besides Tai Nan street, you can really make it a whole day exploring not just that particular area itself, but also Sham Shui Po.
When I said there's a reason why there are so many leather goods and materials shops around the area, my assumption is that in Sham Shui Po, you can buy a lot of textile and fashion raw materials in this area.  This is why I wanted to end here as I will conclude this post with a few photos from Sham Shui Po to illustrate the accessories, textiles, and raw materials you can get from this district.  If you do your research beforehand, you can even visit a couple of local restaurants that taste fantastic and are way cheaper than most restaurants on Hong Kong Island.
To wrap it up, as I mentioned in the first paragraph, I had no intention of writing a blog post about this place… because I didn't even knew about this Tai Nan area in the first place!  As I was approaching White Noise Records and realised how amazing this place was, I was like… you know what.  I gotta write a blog post about it.  I just gotta.  So I had to retrace some of my steps and took some photos of each of the shops that were open during that time so that I could show you all the photos of this place.
Let me know if you end up visiting here!  And I hope this encourages both locals and tourists alike to have a "hidden gem" discovery in Hong Kong to visit!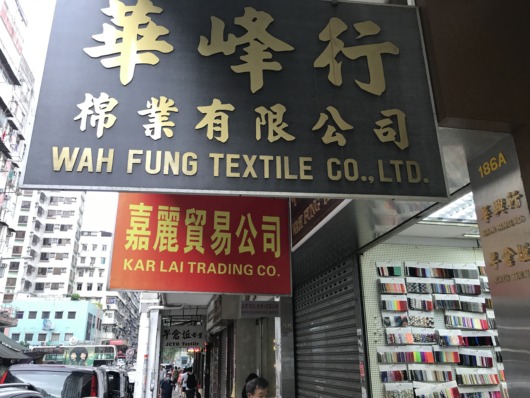 Wah Fung Textile Co. Ltd. 華峰行棉業有限公司 (you can see textile samples at the bottom right of image)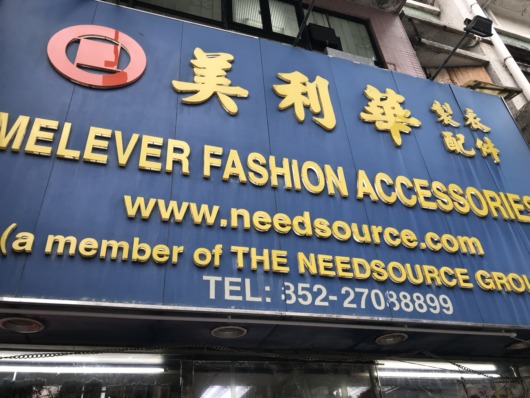 Melever Fashion Accessories 美利華裝衣配件 – shop located near Sham Shui Po MTR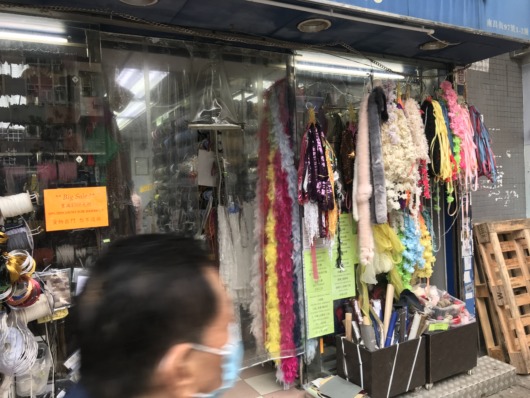 If you're ever looking to make a costume for Halloween, this is the place to be!
Extra Resources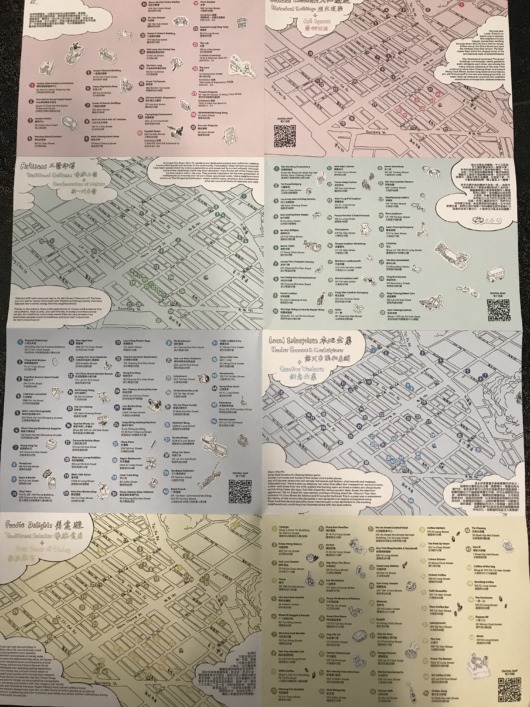 Last updated: Aug. 29, 2021