This is part three of a four part series blog post.  The first talked about my days in Izu Peninsula, Hakone, and Gotemba.  You can read it by clicking here.
The second part talked about the climb to Mt. Fuji summit and Fuji Five Lakes.  You can read the second part by clicking here.
This blog post will concentrate on Nagoya.
You can read about the 4th post, on Tokyo, by clicking here.
Accommodations
Nagoya – Dormy Inn Premium Nagoya Sakae.  2-20-1 Nishiki, Naka-ku, Nagoya Station / Downtown, Nagoya, Japan, 460-0003.  Booked through www.agoda.com.
Great great accommodation for the price you pay for this place… although I did book it from Monday to Wednesday so probably that's why.  But, just like the other really good budget hotels I mentioned earlier in part 2, this one again was very neat and very clean.  What was really good about it was that it was in the center of the hustle and bustle of Nagoya, and it also had onsen as well!  Both indoor and outdoor, and also very clean (although the onsen has some chlorine in it as you smell from it).  Meals were not included.  There was parking, but it was really expensive… about HKD 100 per night!  I highly recommend this place though if you are looking for something cheap, great, and close to Nagoya restaurants.
Overview
I love Nagoya.  Although I know I will get bored of it if I stay there too long, it's got everything I want in a very centralized place.  I will admit, there isn't much to see or do here, but in terms of eating and shopping, it's got everything.  Actually if you love automobiles and seeing how they are made and stuff, it's a great place because it's got a couple of museums dedicated to that, including Toyota museums and museums on locomotives and stuff.
One thing I want to point out is that Japan is a great place to eat; it's definitely top 3 in my countries for food.  But, while many people go to Tokyo the most, I have to say out of all my Japanese trips, Tokyo has been one of my least favorite places to eat.  Tokyo is a hit or miss… some places are great and some places are not so great.  The great places usually are more pricey as well.
Whereas for other cities like Sapporo or Nagoya, just go to any restaurant and wow, you'd be impressed!!!  You get amazingly oishi food for an amazingly good price.  Now that's what I call enjoyment of eating!
Nagoya has their own food specialties, most noteworthy and mouthwatering is the eel rice (OMG).
It's a very comfortable city to walk around; it's spacious and it isn't crowded.  Also, please note that even if you spot a shopping chain store in Nagoya that also happens to have a branch in Tokyo, it may be good to buy the item in Nagoya instead of waiting in Tokyo.  One of those second hand clothes store, Jumble Store, which is extremely popular in Japan, had a much better variation of clothes in Nagoya compared to with Tokyo.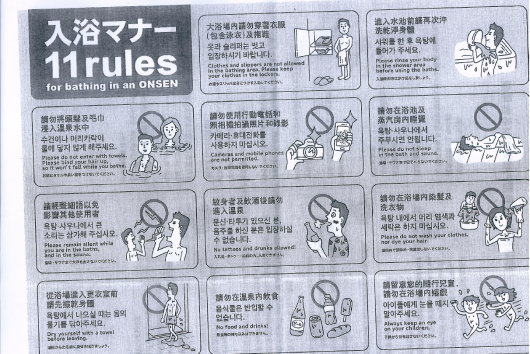 Onsen rules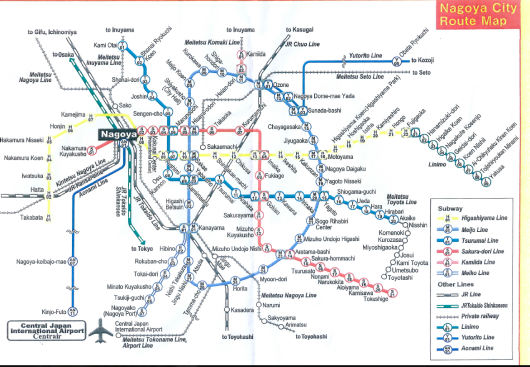 Nagoya City Route Map
Itinerary
We arrived late at night.  Checked into our accommodation, walked around and ate at two places.  One for dumpling, and one at those Japanese izakaya, then onsen at accommodation.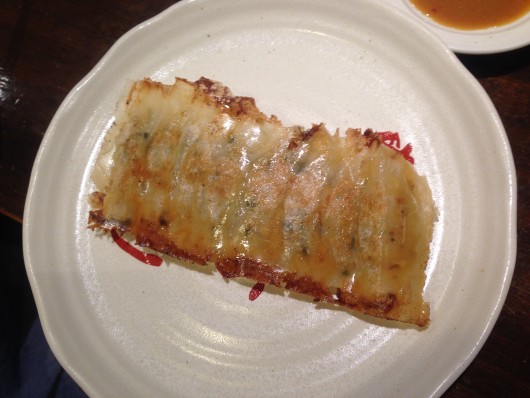 Also at the dumpling place.
The second restaurant we went to where we tried four Nagoya specialties.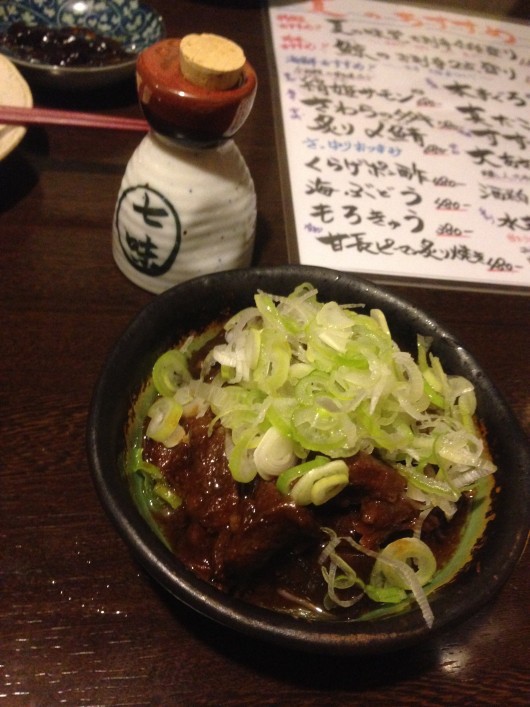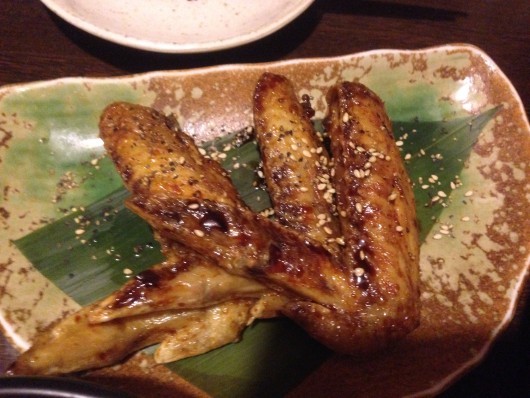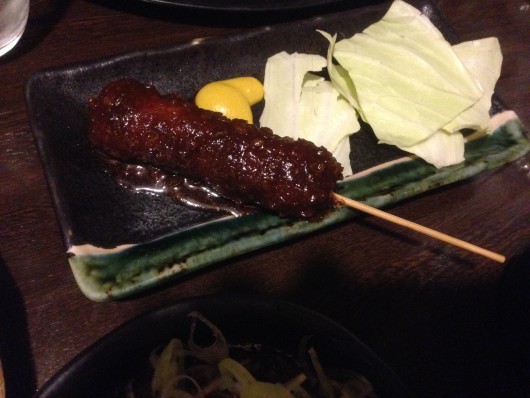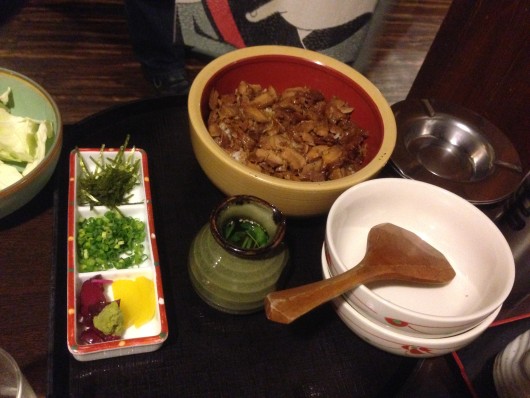 Next morning, we went to onsen again, then had my FAVORITE meal of the entire trip.  Top 10 food specialties in my LIFE.  Super good.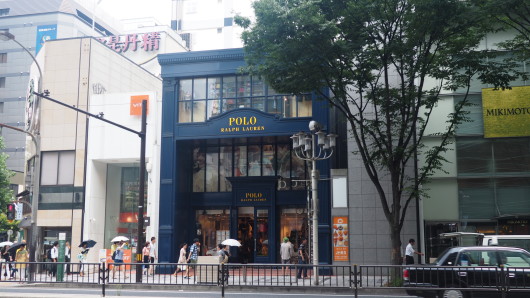 A nice looking Ralph Lauren Polo store along the way.
The wait. It was 30 minutes from when I took this picture.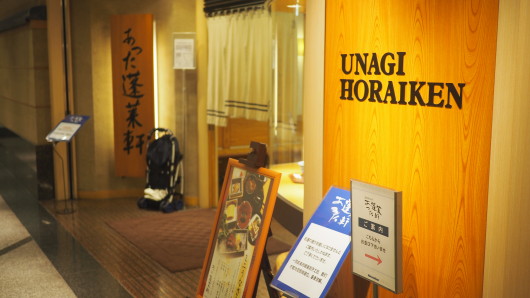 The restaurant.  It's located in the Matsuzakaya south building on the 10/F.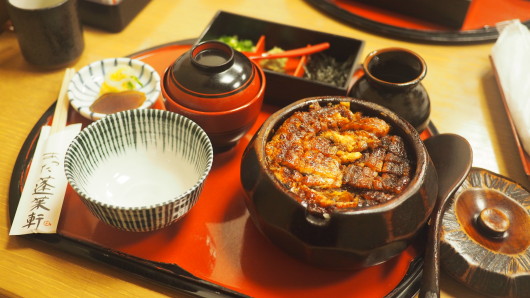 Nom nom nom.  To eat this, you split the rice in four sections.  For the first part, you eat it without adding anything, just eel and rice.  For the second part, you eat it by adding the seasoning (see the blurry stuff at the back).  For the third part, you eat it by adding the seasoning and the soup (see the pottery at the upper right).  For the fourth part, eat it in your favorite style, whichever you like the most.  My favorite was just the first part, just plain eel and rice.  Kind of expensive, but VERY worth it.  I came in with the mindset that it was Tripadvisor #1 restaurant, told myself not to get my expectations too high because like movies, many restaurants disappoint when with high expectations.  Let's just say even with high expectations coming in, it still exceeded beyond my expectations.  Truly outstanding.
After that, we took a stroll around the beautiful Shirakawa Park.  We even sat at a tea house and had a red bean green tea shaved ice dessert.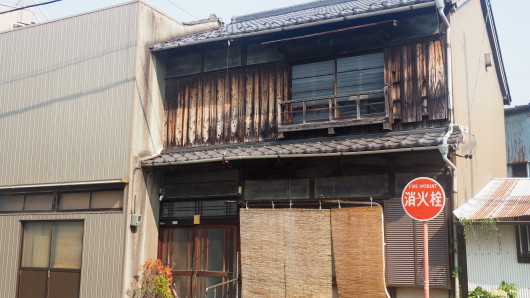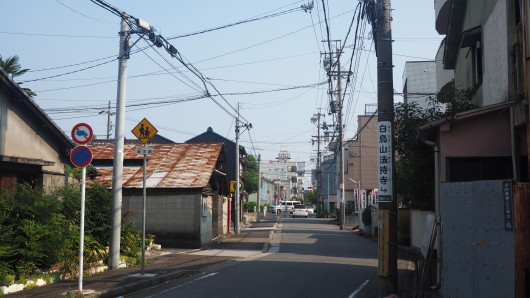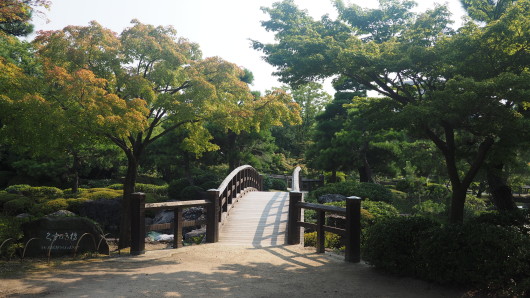 Shirakawa Park.  Beautiful bridge, beautiful place.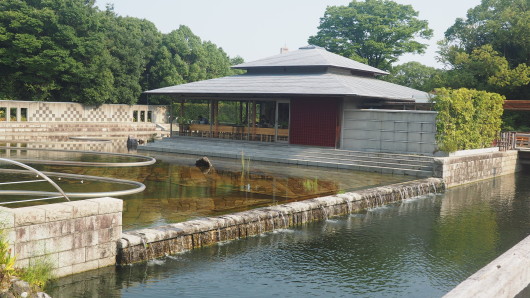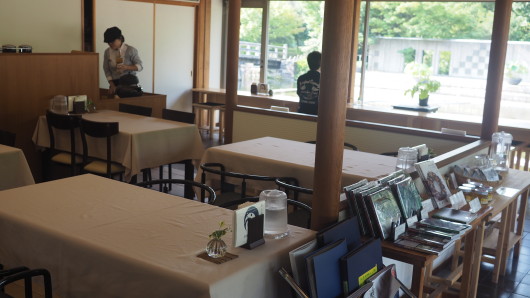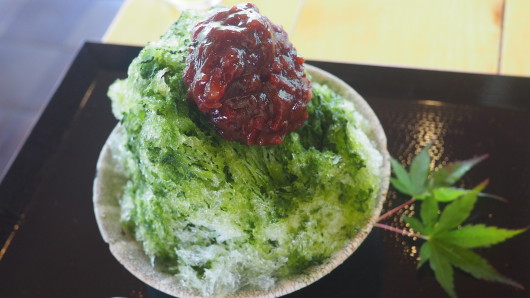 Red bean green tea shaved ice dessert; ordered from vending machine once again.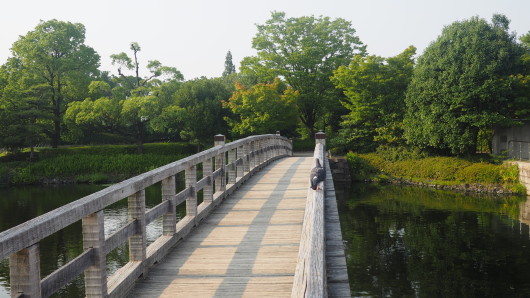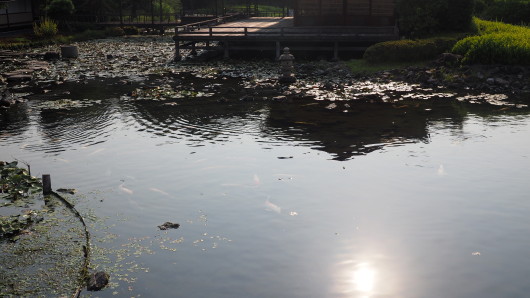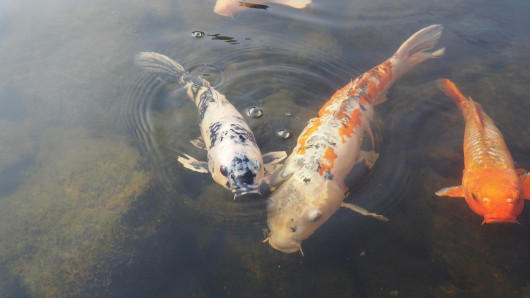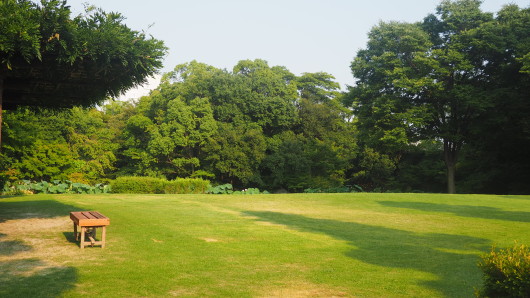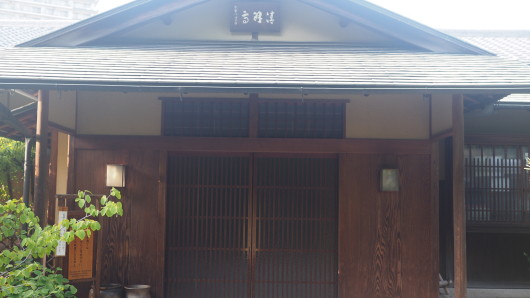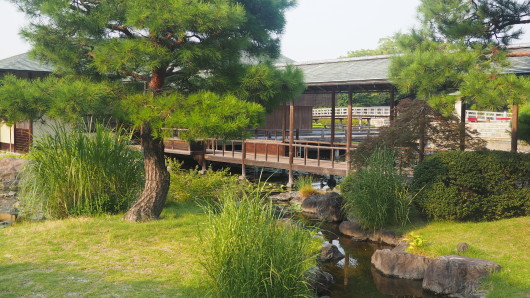 Later on, we walked towards Osu Kannon Temple by passing through the Osu Shopping Arcade.  For those in Hong Kong, it is comparable to Mong Kok's ladies market, that the clothes are not very well designed and are of cheap material, but they are cheap.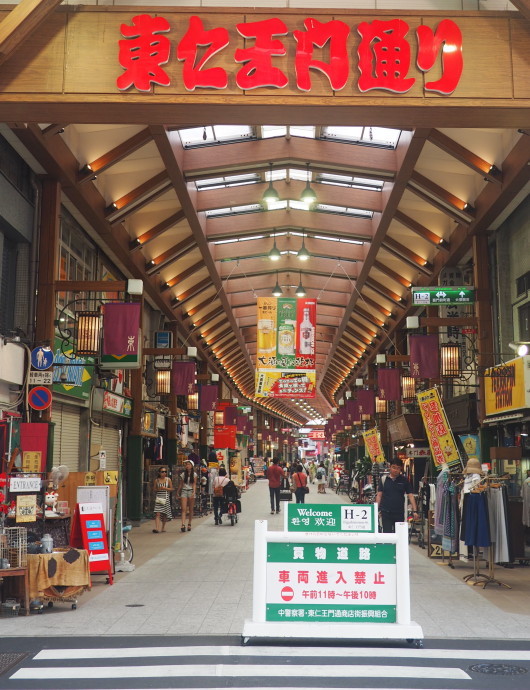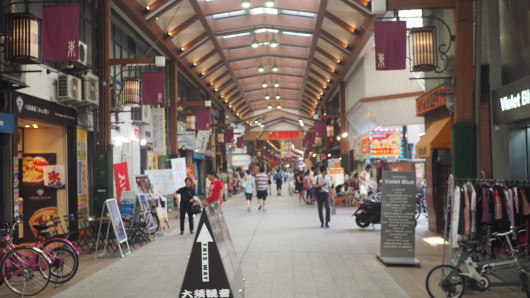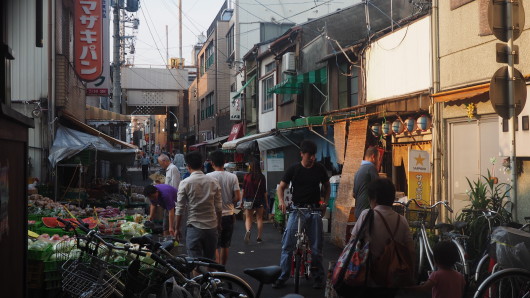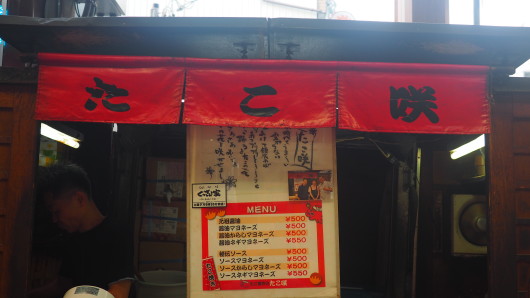 A food stall serving takoyaki. Oishi.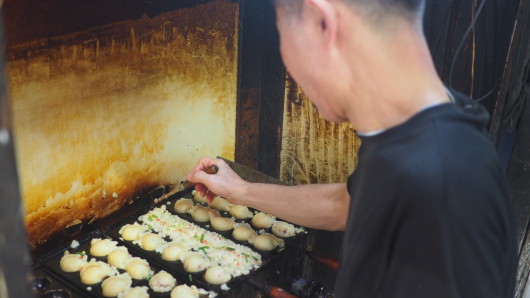 Master at work.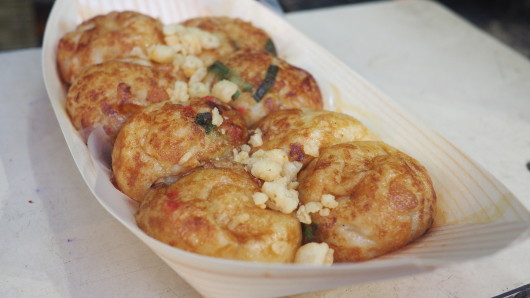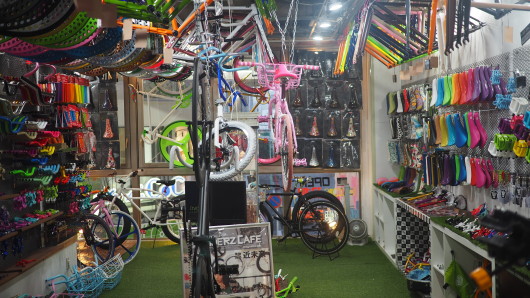 Really cool shop called Riderz Cafe.  You can check out their website by clicking here.  Basically they let you custom design your own bike.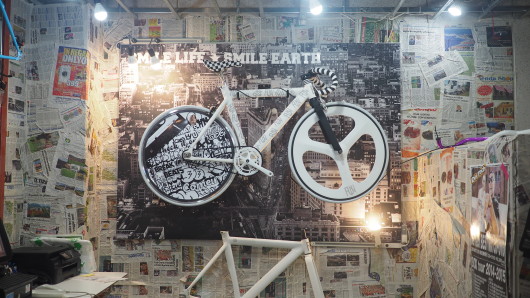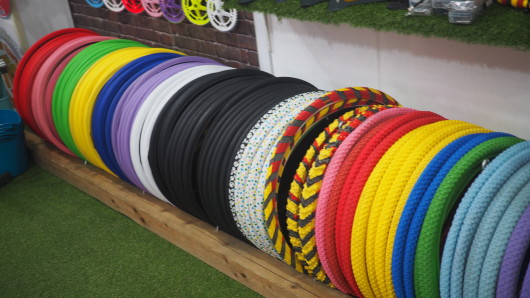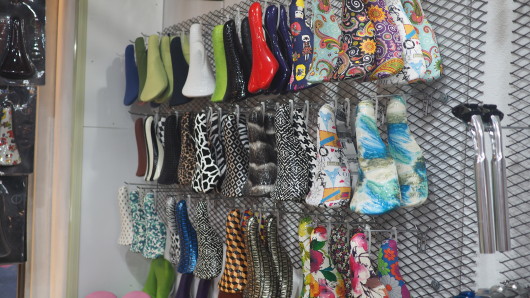 They also had this shop that was themed to Alice in Wonderland.  It was pretty cool, like you had to get through a small door in order to enter in.  But for some reason, they had security guards who wouldn't let you take pictures of the store.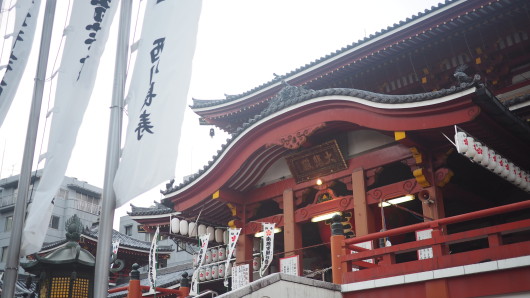 Osu Kannon Temple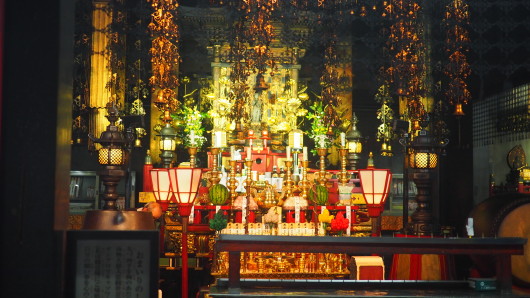 Shopped around a bit, then went to this famous store that's around Nagoya eating pork.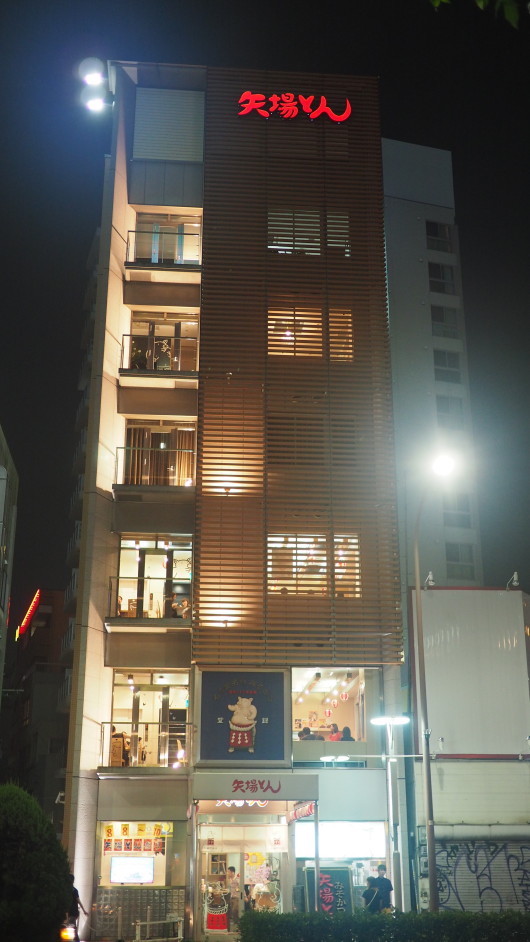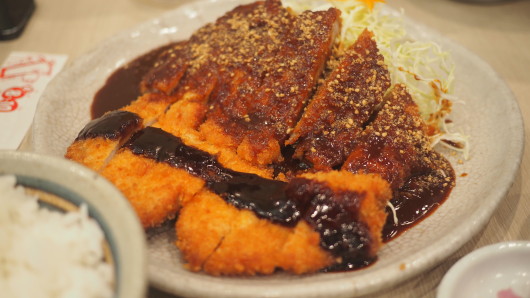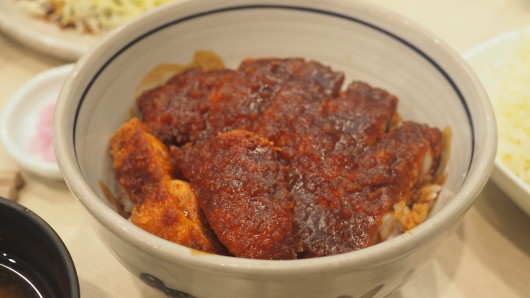 The next morning, we drove by Nagoya Castle and Oasis 21; but we stopped by Toyota Commemorative Museum of Industry & Technology.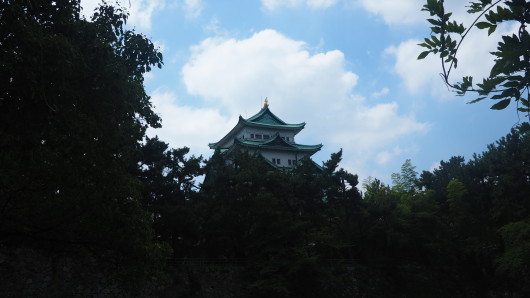 Nagoya Castle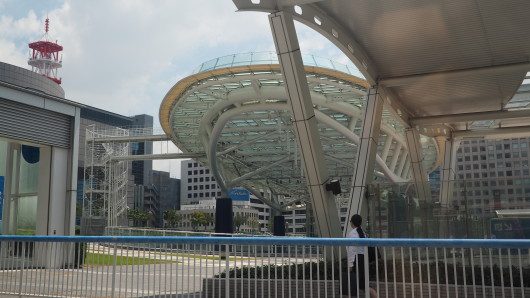 Oasis 21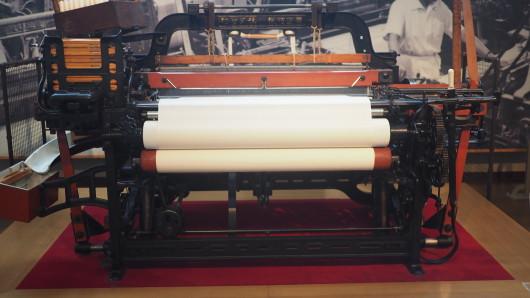 Toyota Commemorative Museum of Industry & Technology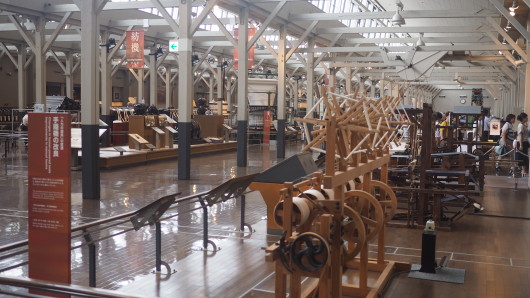 You may be surprised as to why we are seeing textile machineries.  A bit of an explanation – Sakichi Toyoda devoted his life to the Sako Plant of Toyoda Automatic Loom Works Ltd. (Transferred from Toyoda Spinning & Weaving Co., Ltd.).  During those days, textile was an important industry in Japan.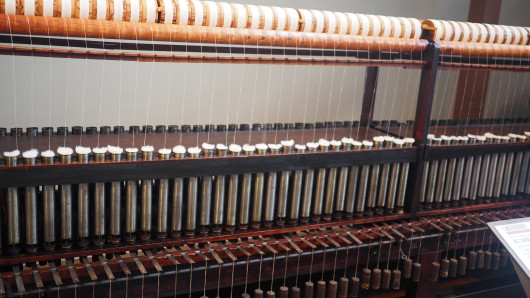 Sakichi's eldest son, Kiichiro Toyoda, was the one who used these looming technology to create the Toyota Motor Corporation.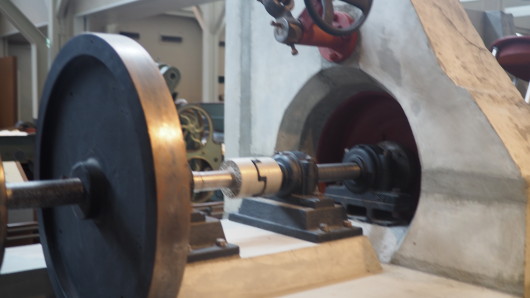 It was actually a risky decision to branch into automobiles at that time, but his dad encouraged him to follow his passion.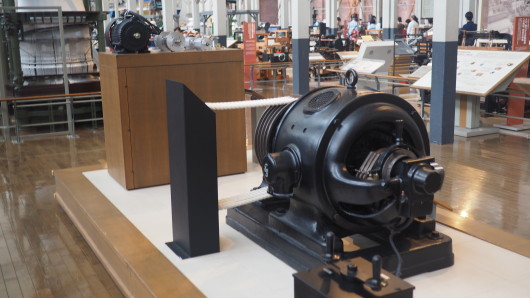 I am not sure if I remember this correctly, but it was because Kiichiro Toyoda's studies in American manufacturing techniques that it was there he was inspired by their invention of automobiles.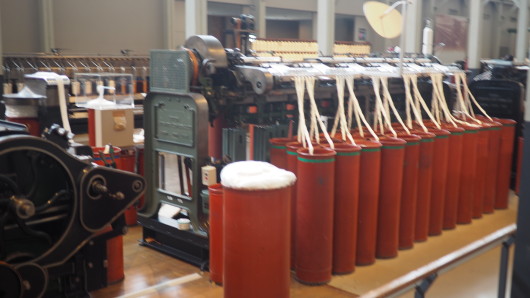 Today there is a city east of Nagoya that is named Toyota, also headquarters of Toyota obviously.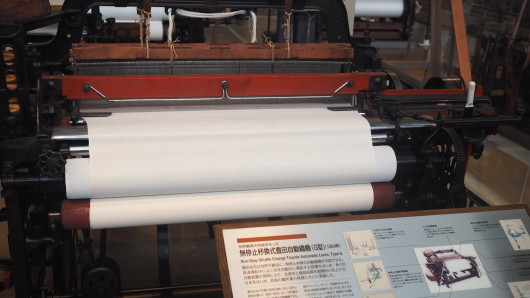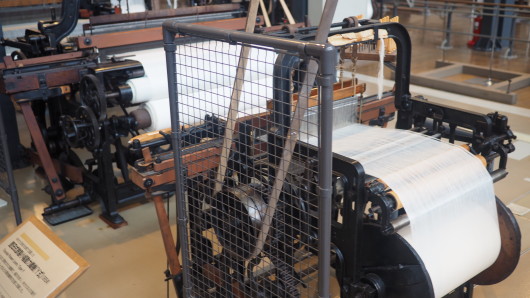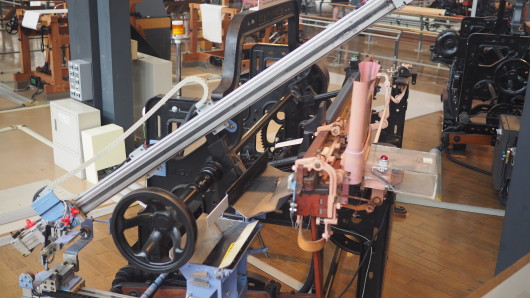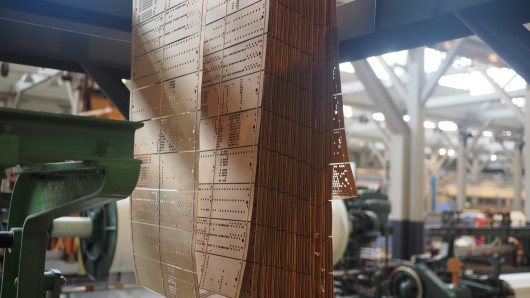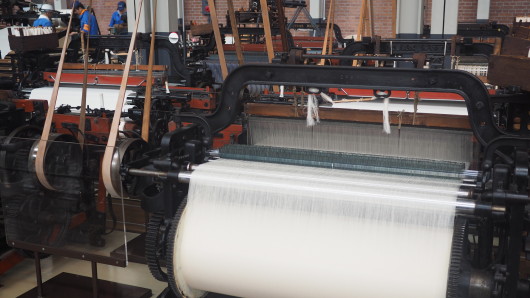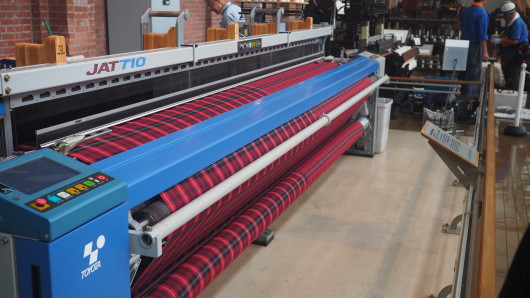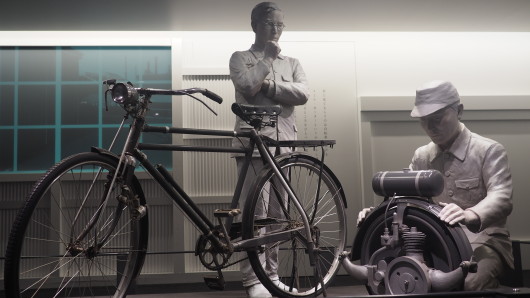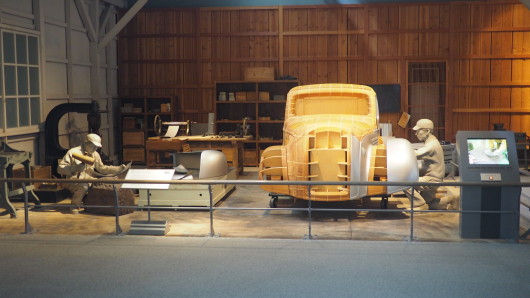 Back then, the cars were actually made from a wooden frame first.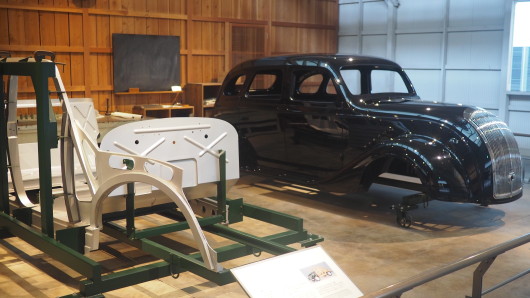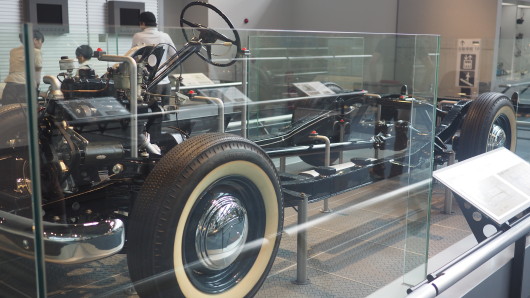 This machine shows you exactly how a transmission system works in a car.  So what happens when you reverse, or drive, or turn left or turn right.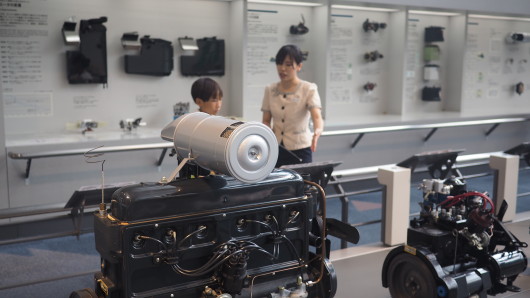 A small child learning about automobiles.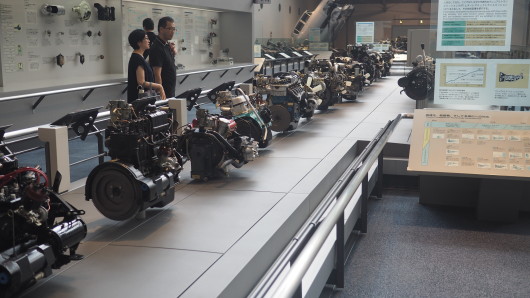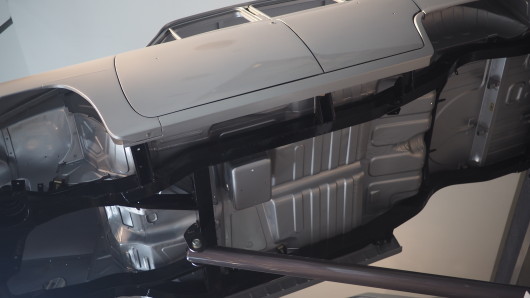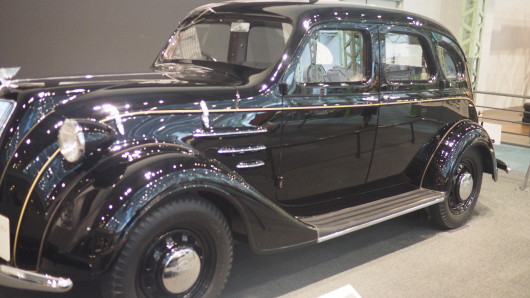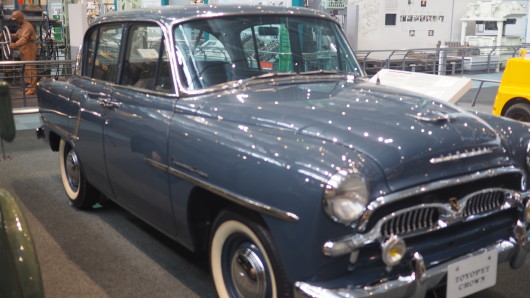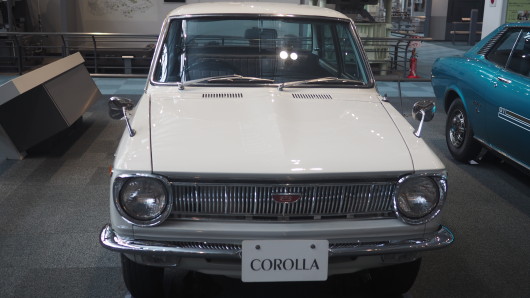 Corolla.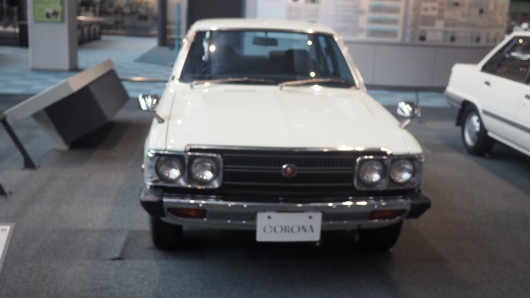 Corona.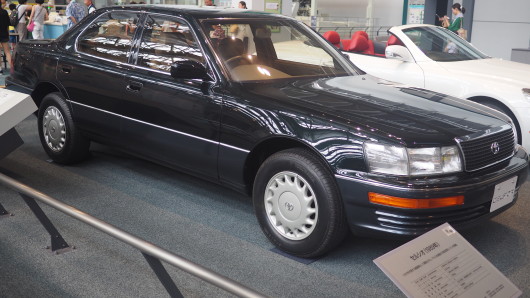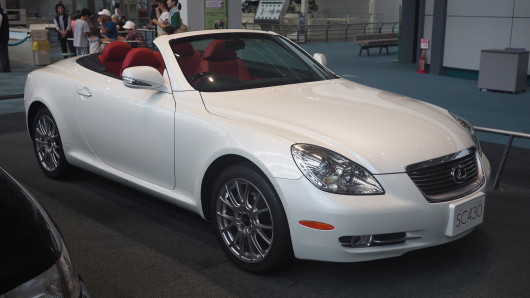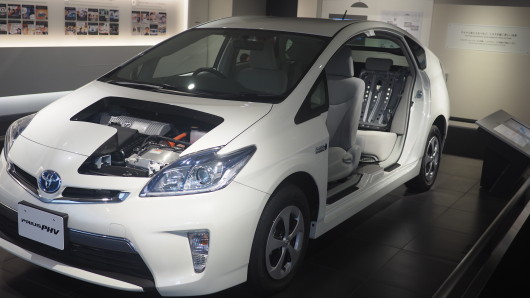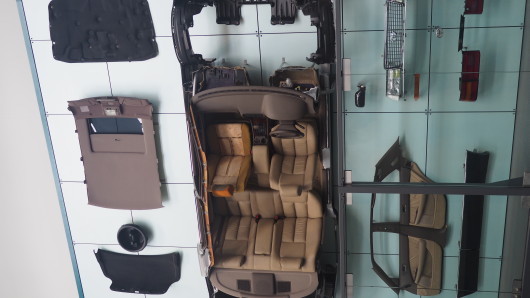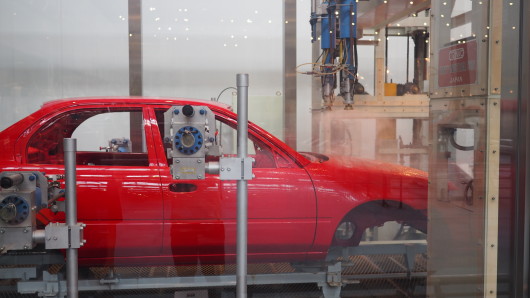 This machine shows you how automobiles are painted.
So after that, we made our way from Nagoya back to Tokyo.  Excluding traffic, it would have been a 5 hour drive… Beautiful sceneries along the way though.  Very beautiful.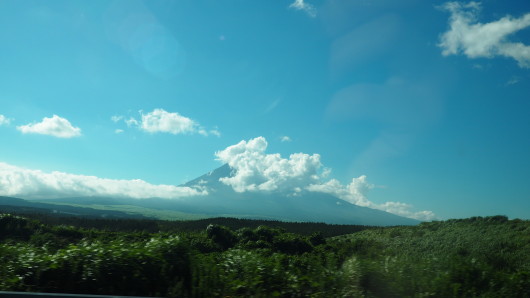 We see the (now we hate it -> just kidding, but we were so tired from it) Mt. Fuji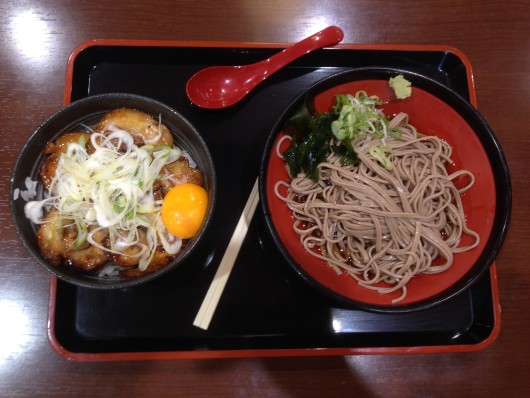 At a stop halfway along the trip, and we tried the Yoshinoya.  Not bad!
Things in Nagoya we didn't have time to do: Railway Museum, Tokugawa Art Museum, Nagashima Resort, Toyota Exhibition Hall, Korankei, Science Museum, Atsusa Shrine.
You can easily spend 3-4 days in Nagoya, especially if you love food and shopping.  If you love scenery, I don't think there's a lot to be appreciated here, I would recommend you to go to places like Hakone or Izu Peninsula instead.  Otherwise, I would encourage you to come to this city!  I would definitely want to come here just to eat again!
Read on for the 4th part on my trip of Tokyo: Let's Drive – Tokyo.
*Originally published on Aug. 21, 2015