While my trip to Barcelona was mainly for work related purposes, I had such a phenomenal time that I had split my trip experience there into three different posts.  One of the posts covered was Mobile World Congress, the biggest mobile trade show in the world.  The food in Barcelona deserves an entire post itself, hence I've given the name Barcelona, the City of Gastronomy to give my respects to cuisine in this city.  In this post, I will focus on the other aspects of Barcelona, and one thing that sticks out in this city is the beautiful and unique architectural designs notable from block to block.
Some cities in the world are not walking cities; one such city that sticks out in my mind is Dubai.  Barcelona has some fantastic cool weather in late February / early March, with beautiful people on the streets and remarkable architecture with many things to see along the way that you would prefer to walk all the time, unless of course you have to go somewhere quite the distance.
I heard that there may be strikes in Barcelona time to time, but lucky for me, there was no such thing when I was there.  Usually if I wasn't walking, I had the option to take the metro, which was easy to understand and takes you near the places you need to be as a tourist.  If anything, there's also the option of taking a taxi as well.
As the Euro currency has depreciated quite a bit throughout the past few years, a lot of things had become more "affordable" in a sense.  So I had delicious meals and great shopping experiences all done at an affordable price.
Also I didn't notice this until browsing around Facebook recently, but apparently the city of Barcelona is set up sort of like in a grid system, which I completely didn't notice or felt when I was there!  This was noticeable with an aerial shot of the city however.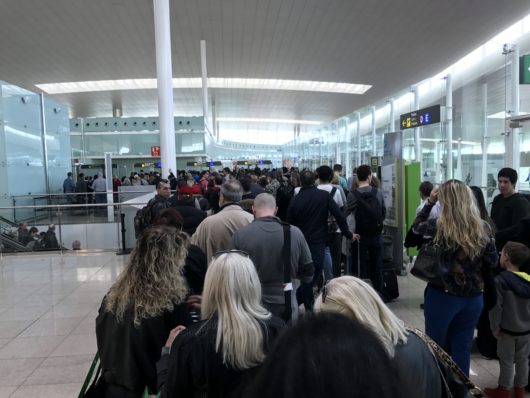 This is the line after immigration at the airport.  Actually I don't know, wherever I had to queue, the lines were ridiculously long.  I would suggest arriving 3 hours ahead for an international flight from Barcelona.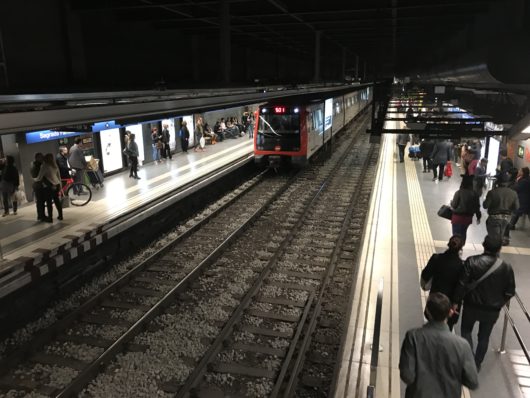 The metro in Barcelona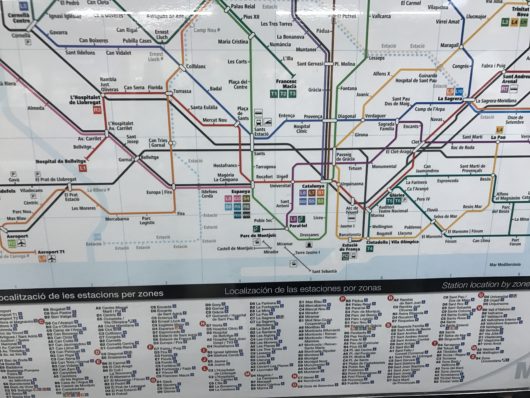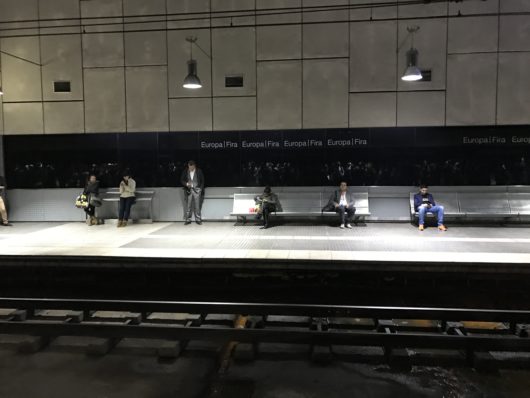 Accommodations
B Hotel (website)
Conveniently located 10 minutes away from the metro, this hotel is a great option if your work venue is at the Fira Gran Via, as it is a couple of metro stops away.  Even better, it is walking distance away from Av. del Parallel, the street with a bunch of good restaurants like Tickets, and Pakta is nearby as well.
Even just looking at the hotel design, it symbolises Barcelona's fascination with unique, modern architectural design that isn't unique but yet it stands out.  I must say however, that the feel of this 'hotel' is suitable for families and business persons alike.
My room also provided breakfast, and they served jamon (of course), orange juice, chorizo, eggs, and more.  Typical Spanish food and breakfast food.  But it was quite good!  I liked it.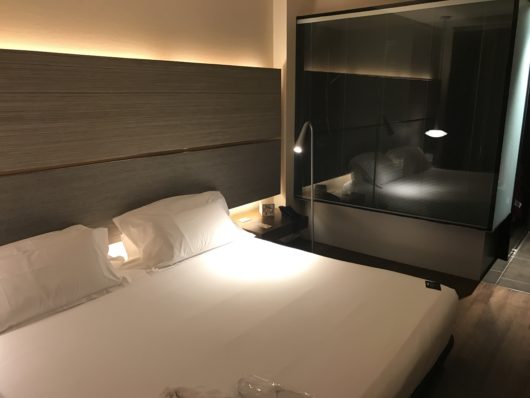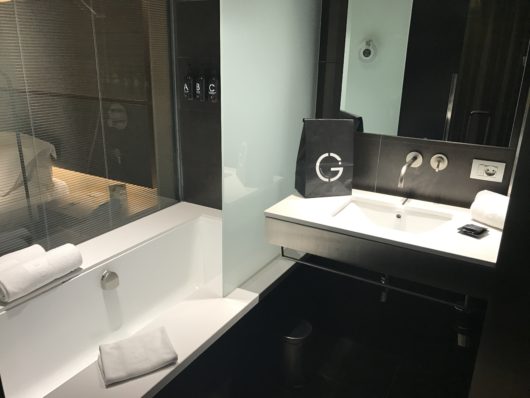 H10 Casa Mimosa (website)
H10 is a hotel & hospitality 'brand' in Barcelona that has several hotels throughout the city.  One such hotel we stayed at this brand was its Casa Mimosa.
Situated right next to a major metro station called Diagonal, Casa Mimosa is as convenient as you can get in terms of being in the centre of tourist places.  In fact, you would be situated in L'Eixample, a major shopping district where you'll find the most famous mass market Spanish brands like Zara, Massimo Dutti, and Mango to be there.
I would prefer this hotel over B Hotel in terms of comfort and stay.  B Hotel felt a little bit too dim for my liking, but Casa Mimosa had enough light and comfort.  The staff was extra friendly too!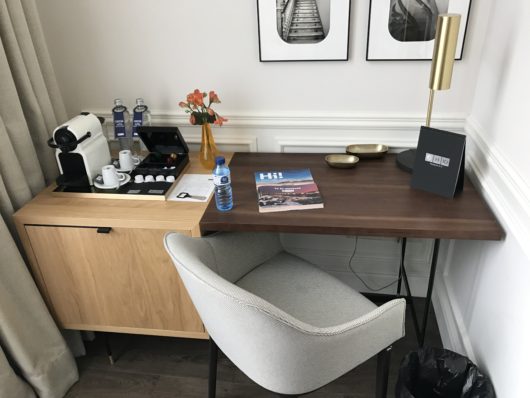 See the coffee machine on the left?  I have a Nescafe machine exactly the same at my home too.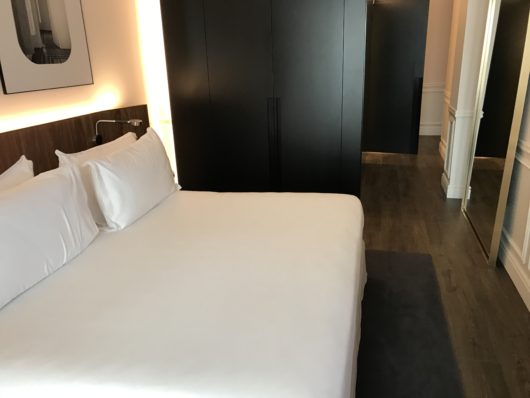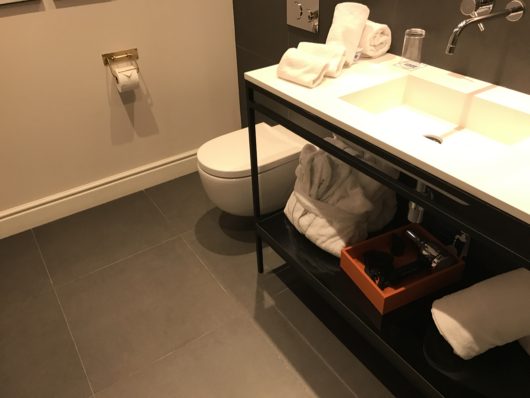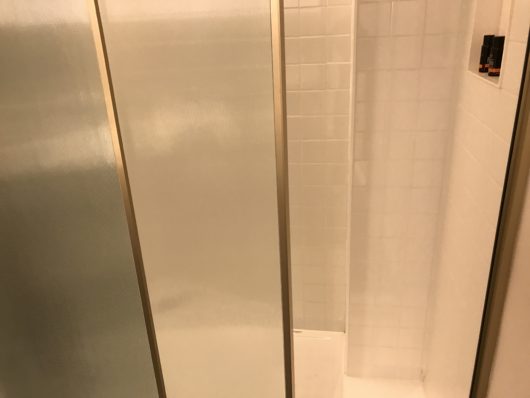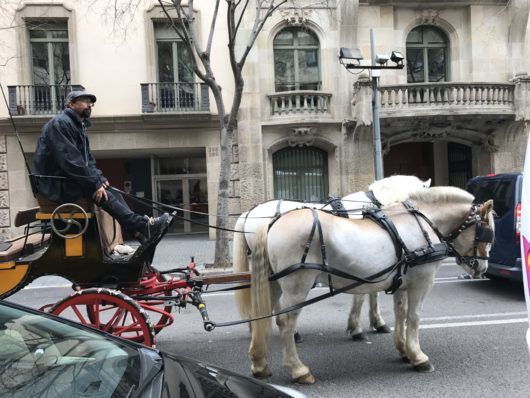 And when we got to this hotel, we spotted this right outside the entrance.
Barcelona Architecture
As I had stated earlier, I find the architectural designs in Barcelona to be exquisite, modern, and captivating.  Here are some examples –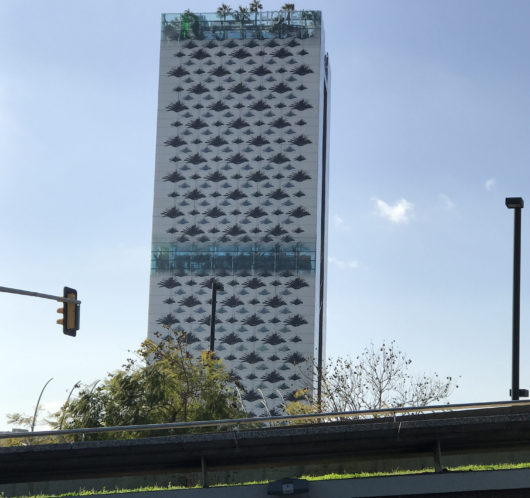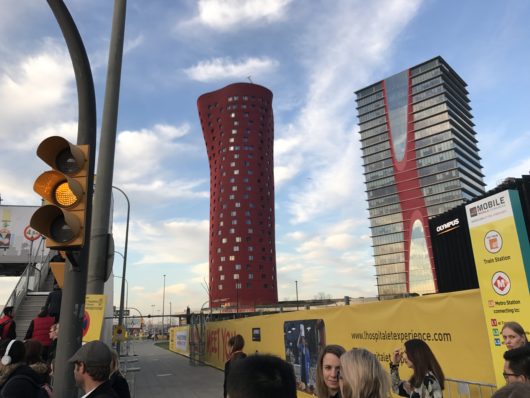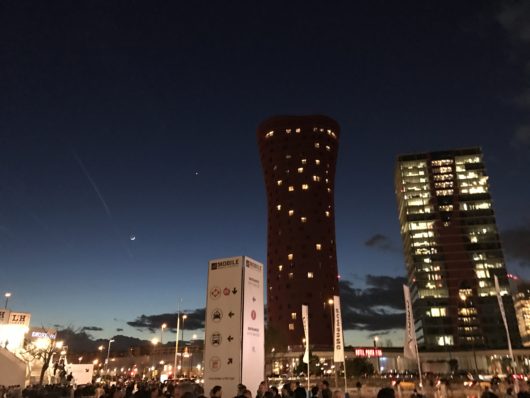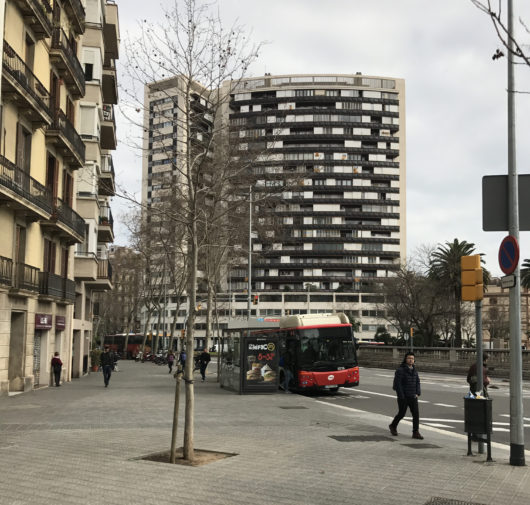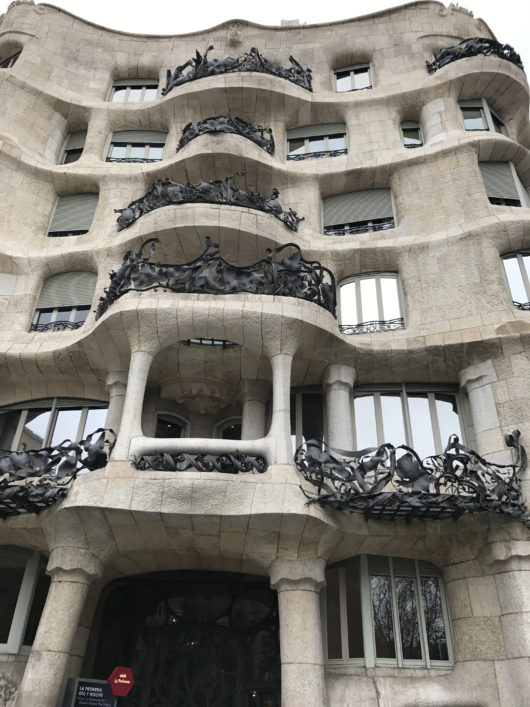 Casa Mila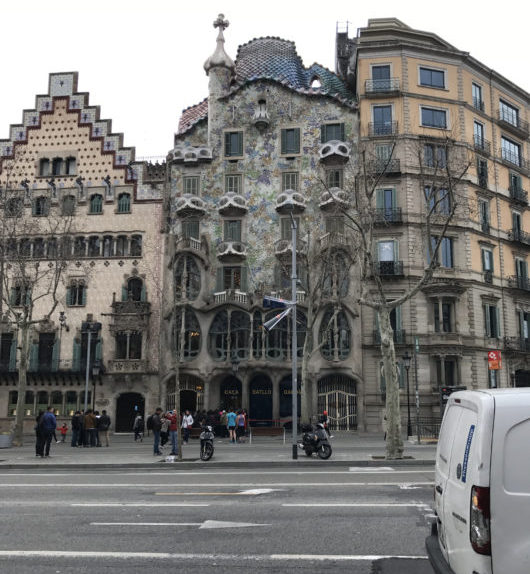 Casa Batlló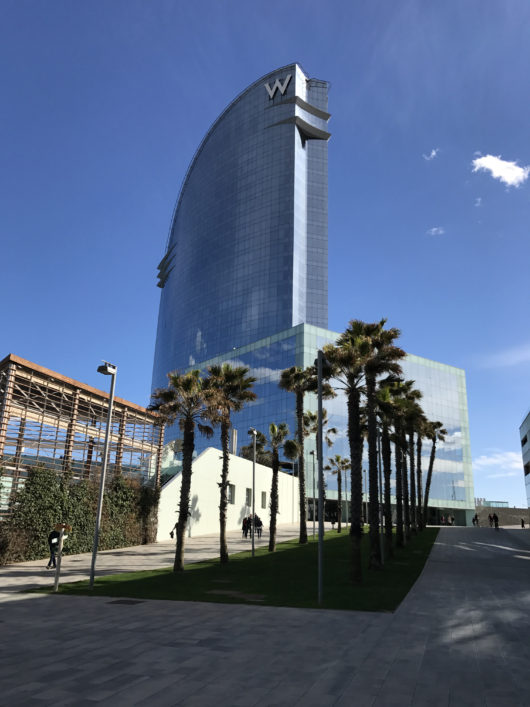 W Hotel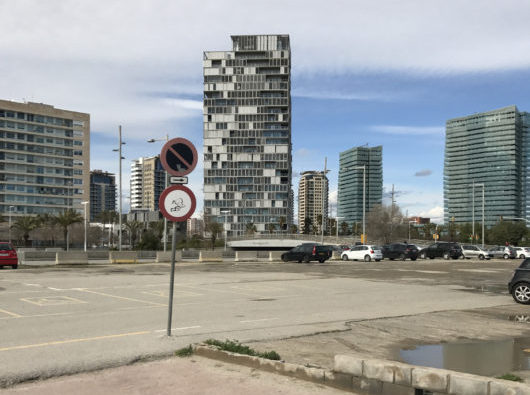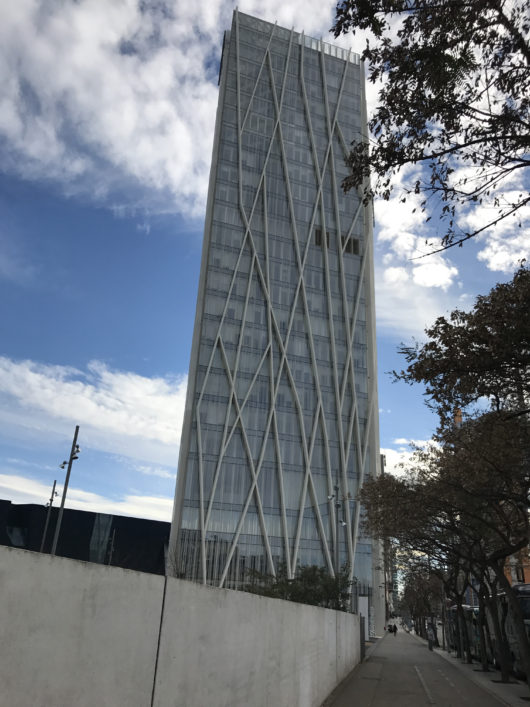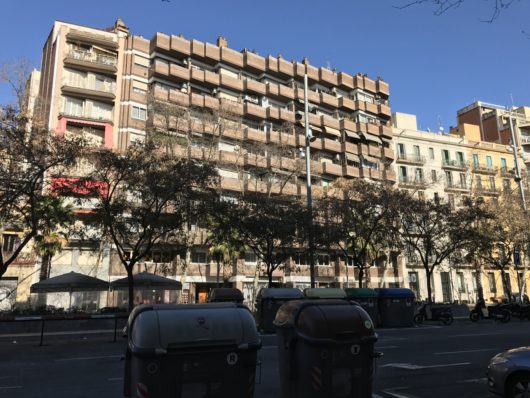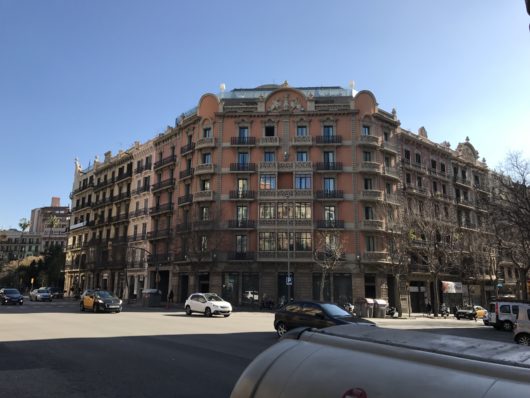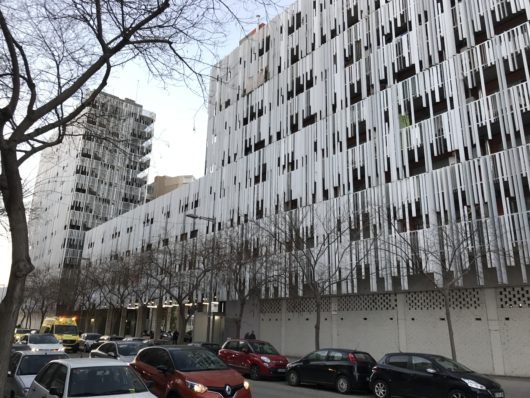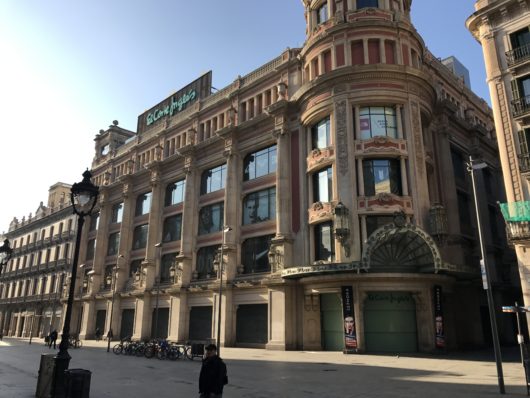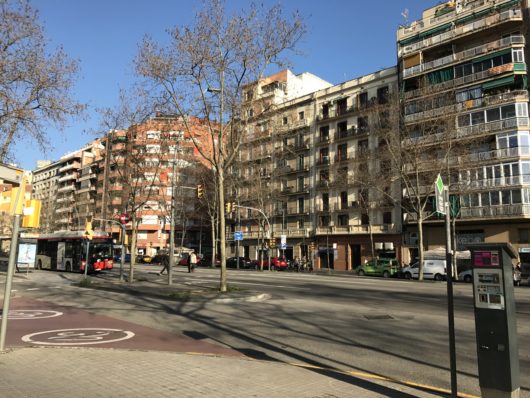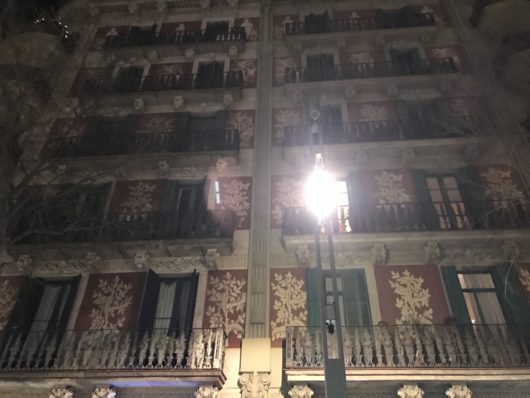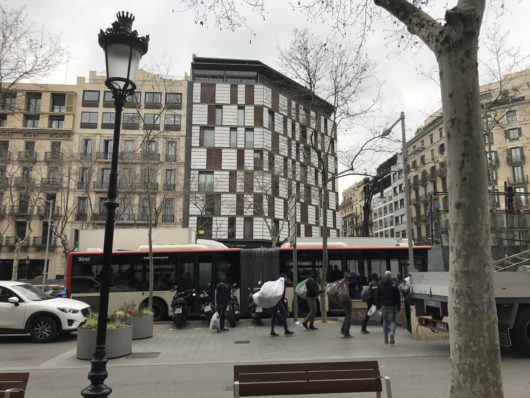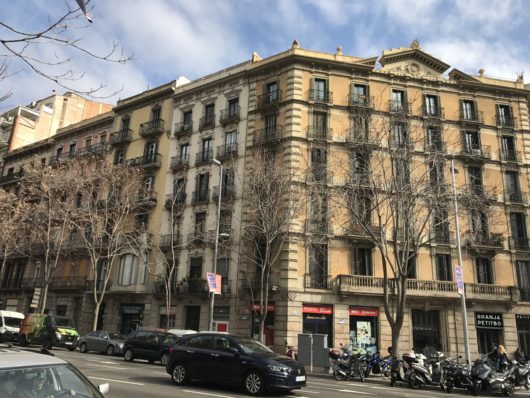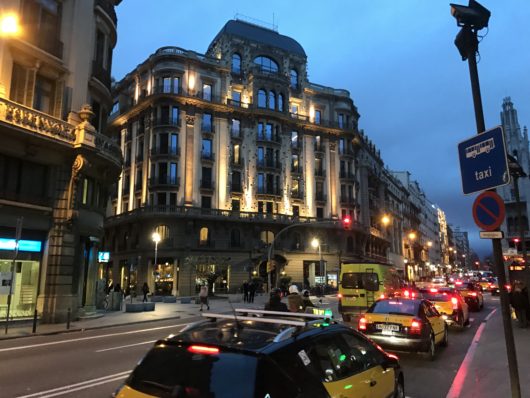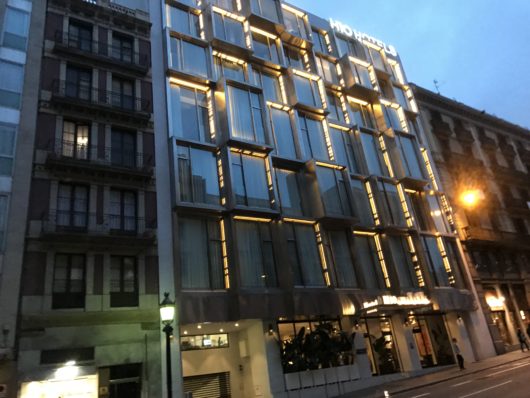 Another one of the H10 hotels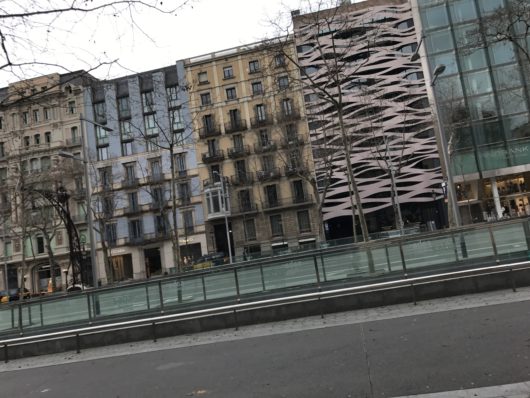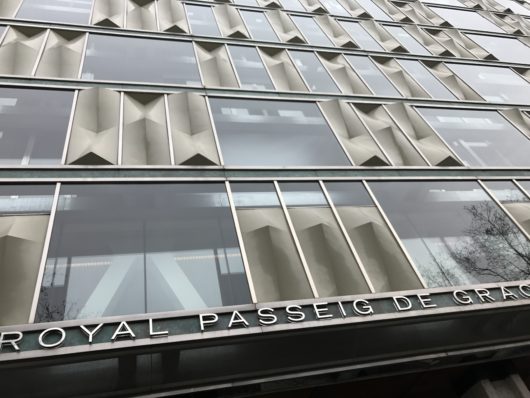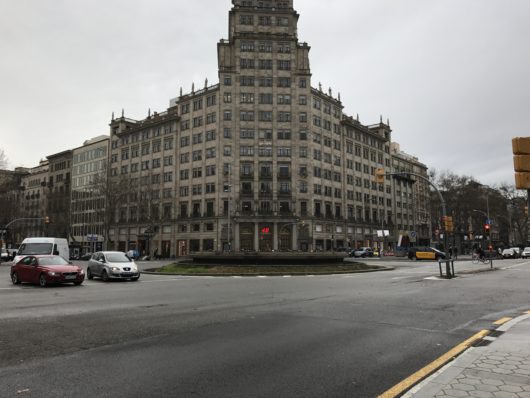 This is the H&M store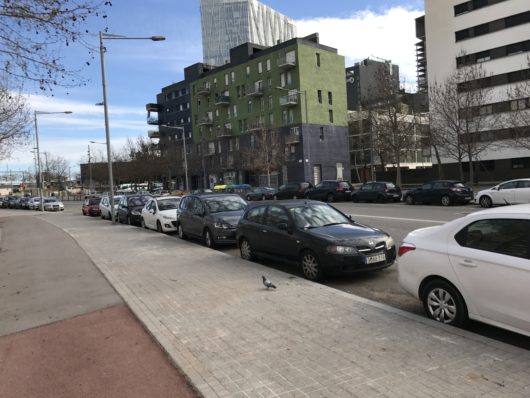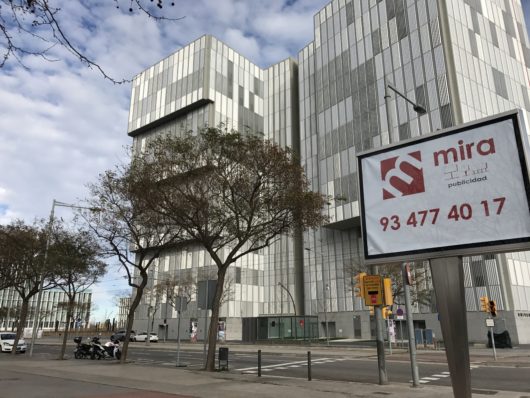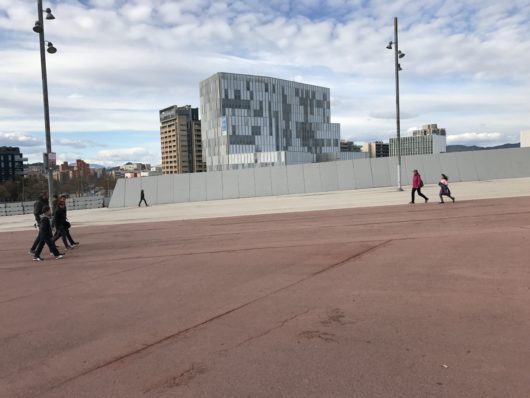 Things To Do
Since I was consumed mainly by work related activities for the majority of the trip, I only had a weekend and some half days to explore the city.  Here were a few things I experienced during those free times.
La Sagrada Familia (website)
Sagrada Familia is a large Roman Catholic church designed by Antoni Gaudi, the architectural designer who also designed Casa Mila and Casa Batllo.  I know I'm going to receive a lot of flank from this, but everyone thinks that this church is so beautiful and magnificent.  I feel like everyone is saying that just because it's designed by Antoni Gaudi and it's the #1 attraction in Barcelona blah blah blah and therefore it's easy to have a consensus that wow, this place is so great!  My own opinion is that the outside looks incomplete cause of the construction setup outside of it, the inside is just a grand hall with colors of the mosaic shining inside, but nothing that was truly spectacular.  Anyway, that's just my opinion.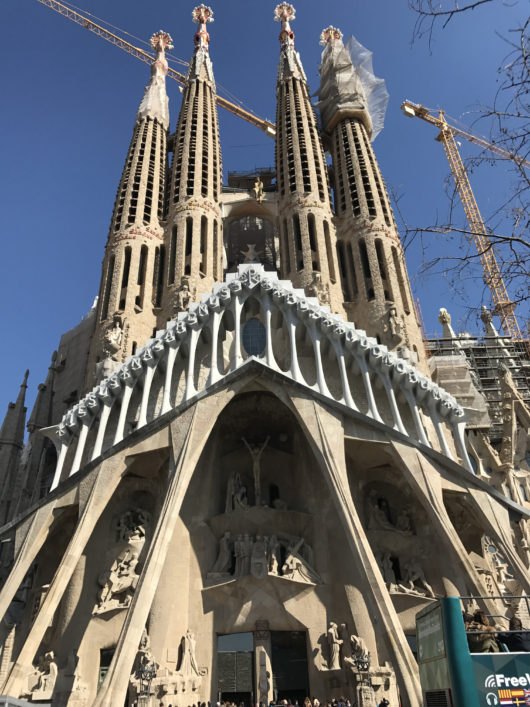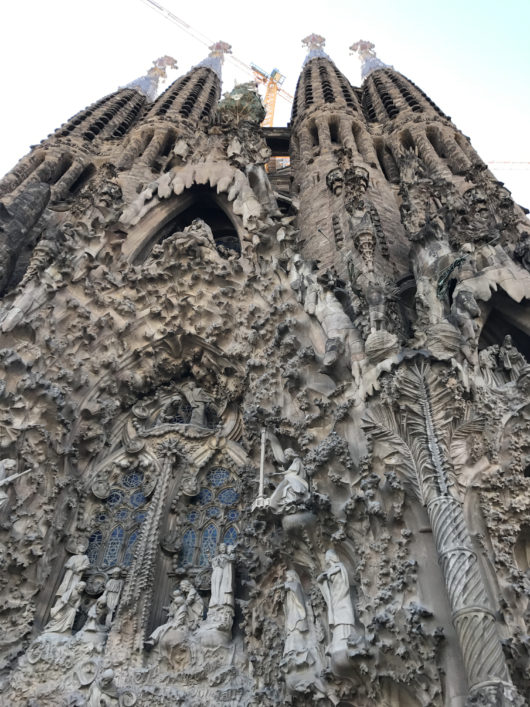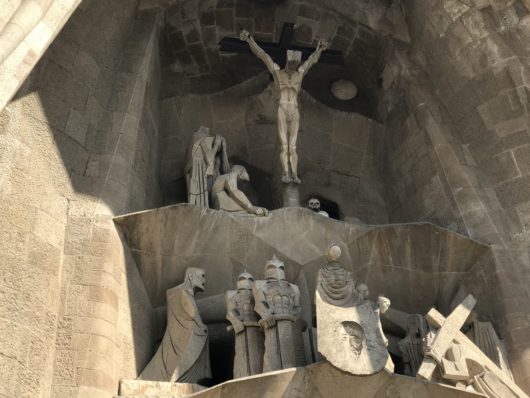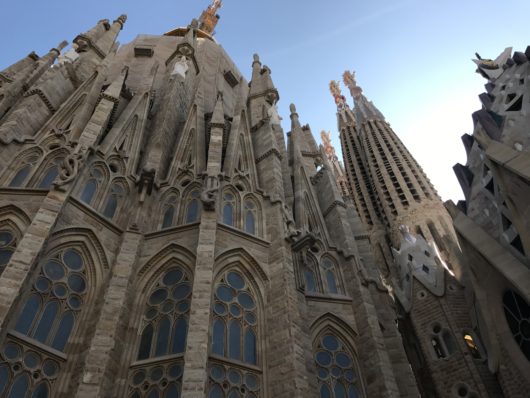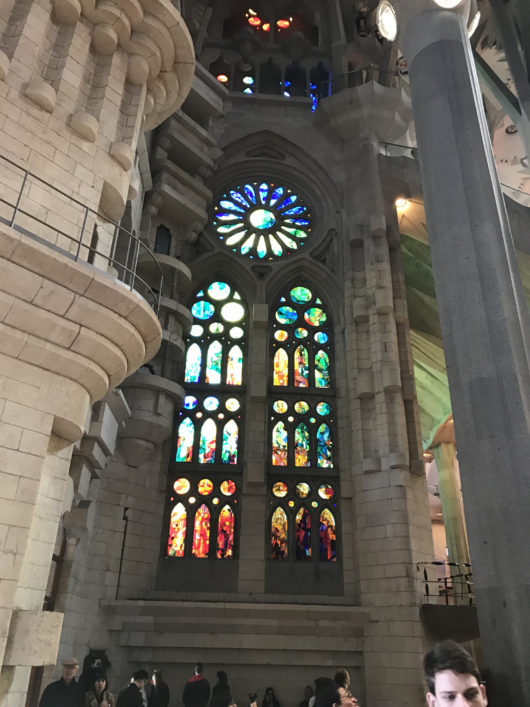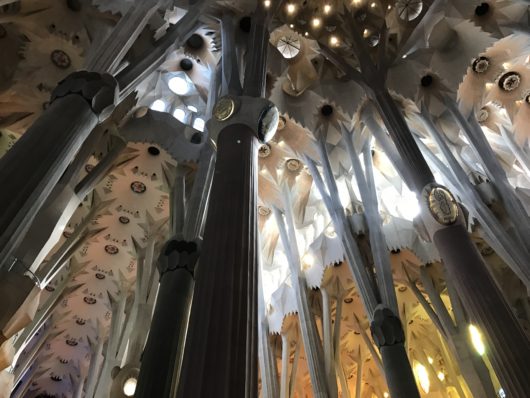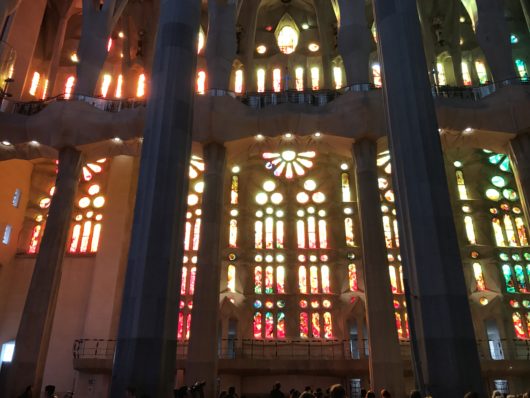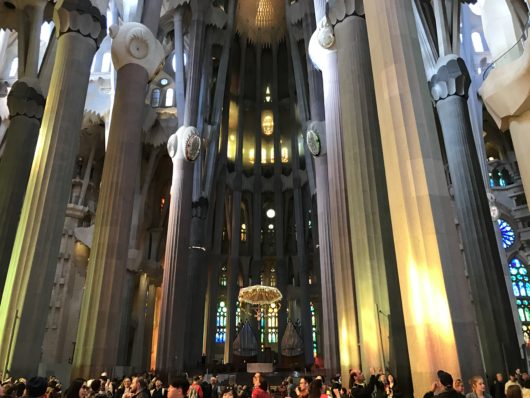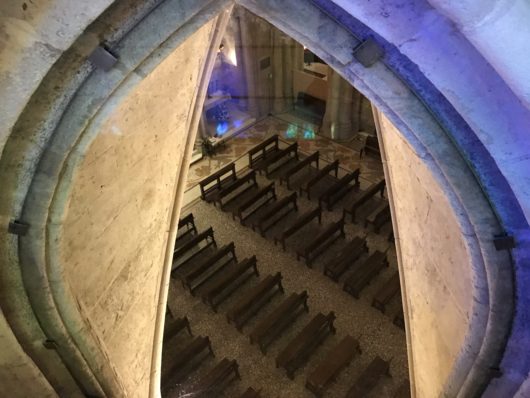 This room was blocked off, but upstairs I could have a glimpse at this room.
Recinte Modernista de Sant Pau (website)
Because there were and there will be a lot of people going for Sagrada Familia, they split up into different sessions meaning you would have to get a ticket first and then come back 1.5 hours later.  So during this time, we walked up the Avenue de Gaudi, all the way up, until we reached Recinte Modernista de Sant Pau.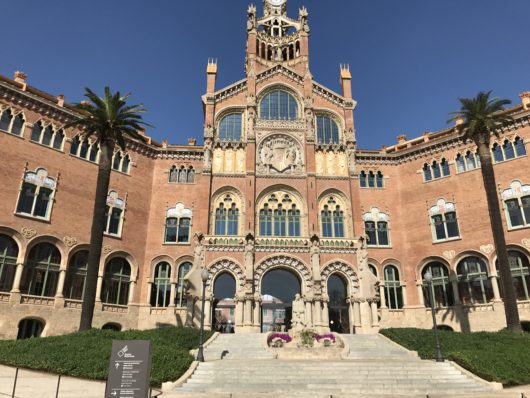 Walking around Barcelona
Given that you arrive here on nice weather days, Barcelona is such an amazing city, I see no reason not to walk around.  Besides the exquisite architecture as seen above, just indulging yourself in this city is fun enough.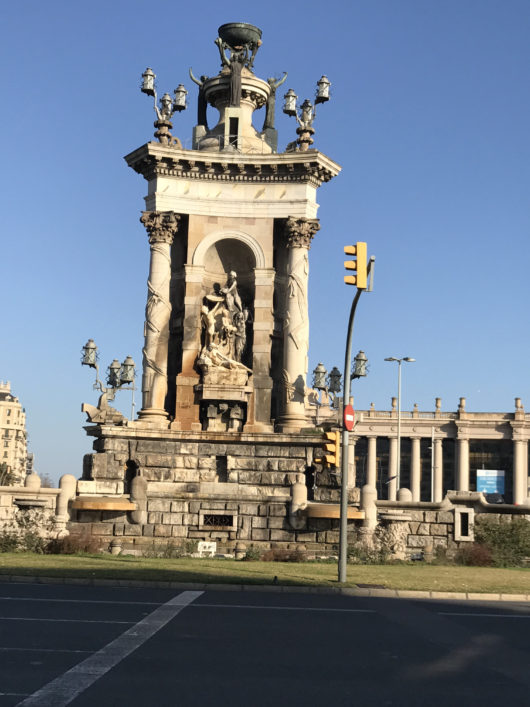 Plaça Espanya in Montjuïc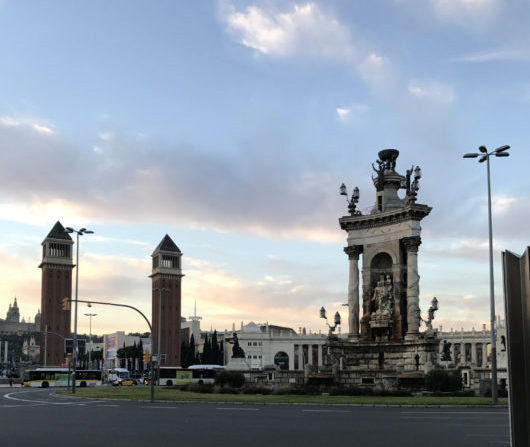 View once stepping out of B Hotel – the colors of the sky are so complicatedly delightful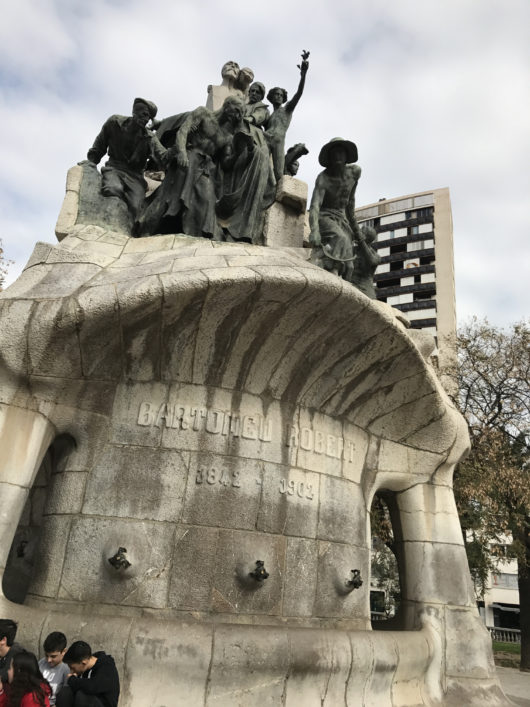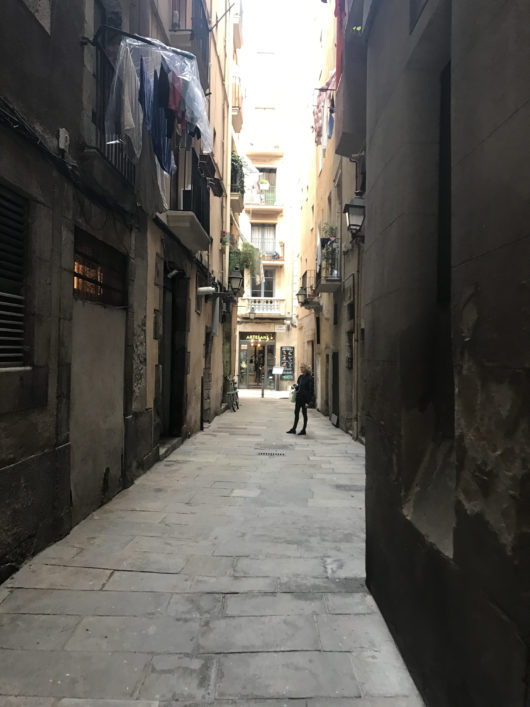 Alleyways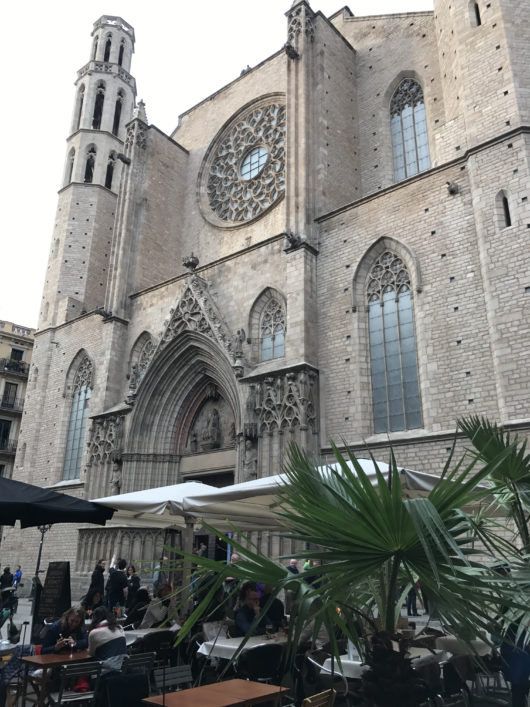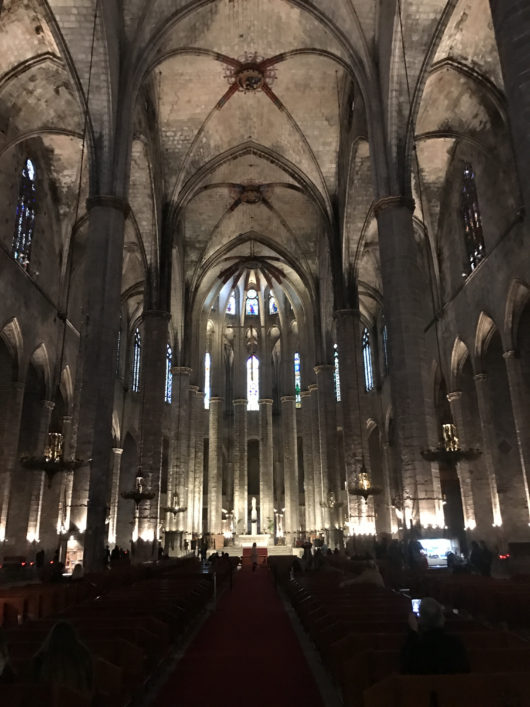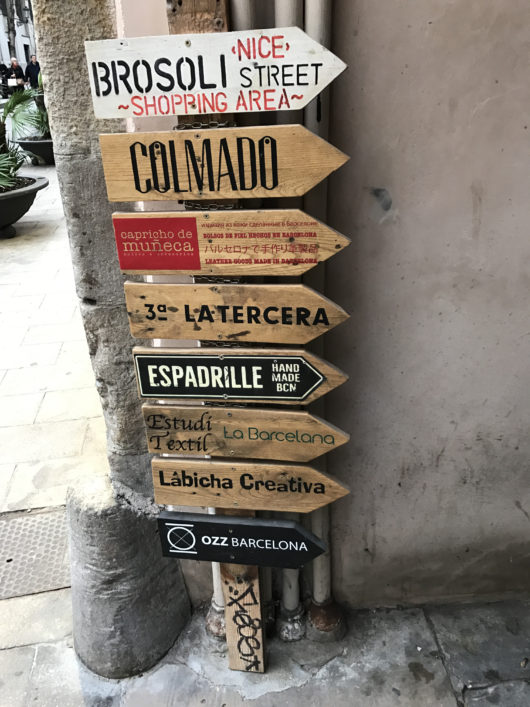 Barcelona local shops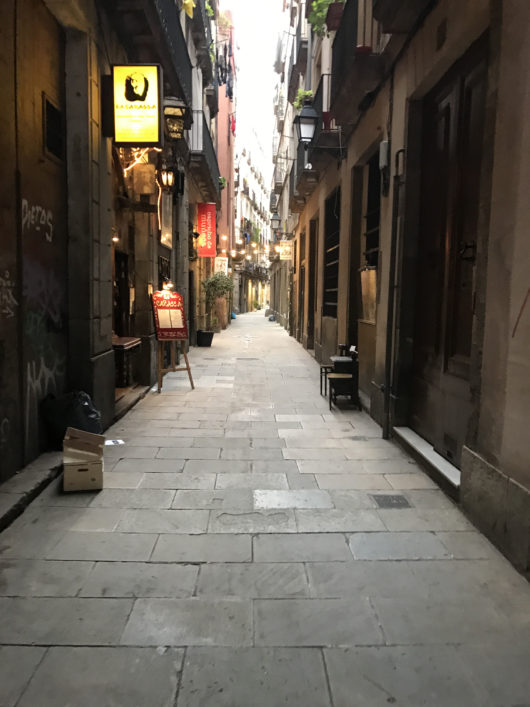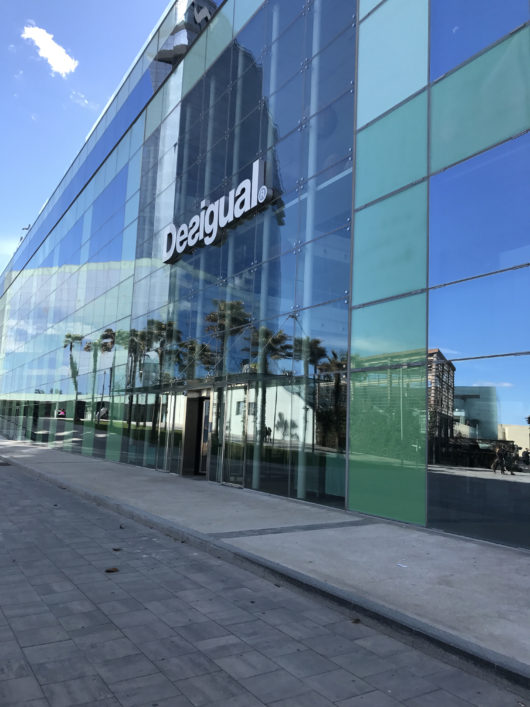 Desigual, next to W Hotel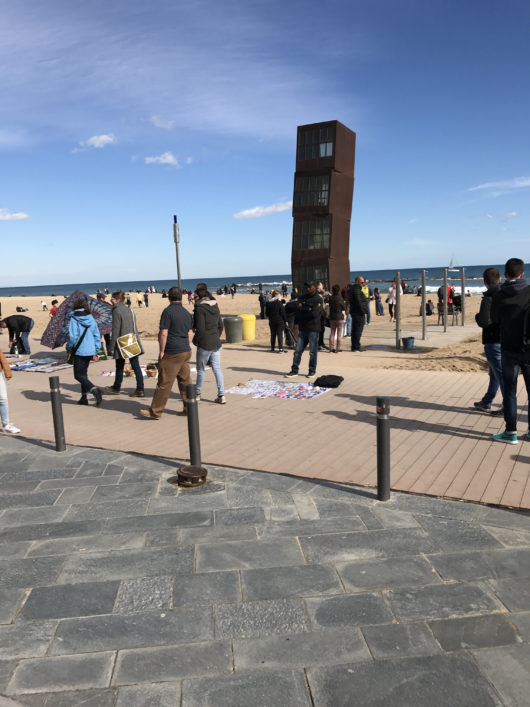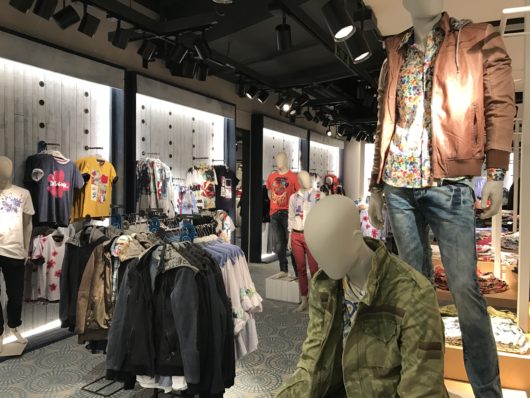 Many famous shop brands originated from Spain.  If I remember right, this photo is from Desigual.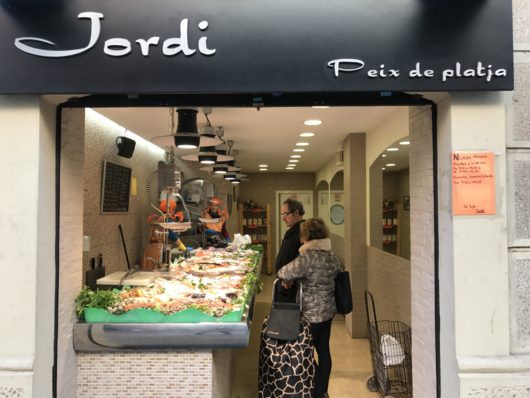 You might as well visit the local seafood shops.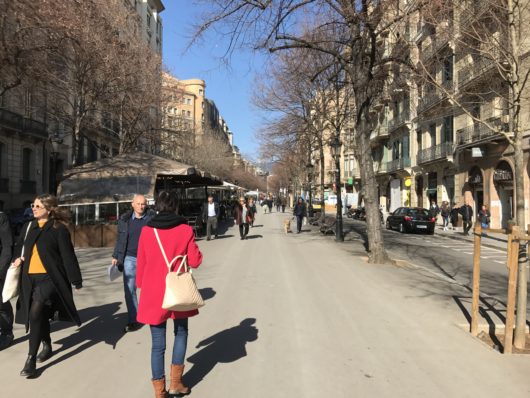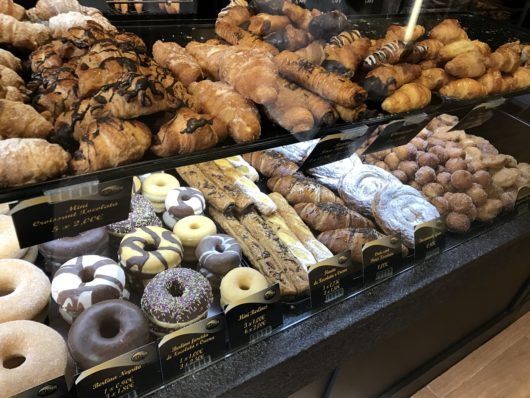 While Paris claims to be the city of Pastry, Spain humbly is the winner of the best pastries I've ever tasted… and I don't even like eating pastries that much usually.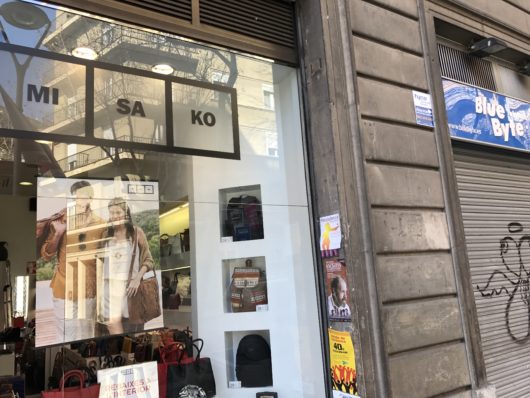 Misako – a handbag shop near Sagrada Familia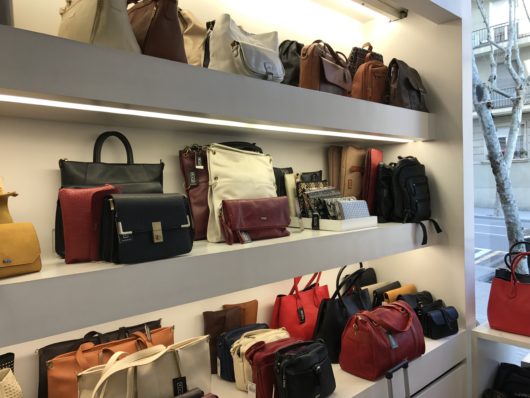 Well crafted bags at really affordable prices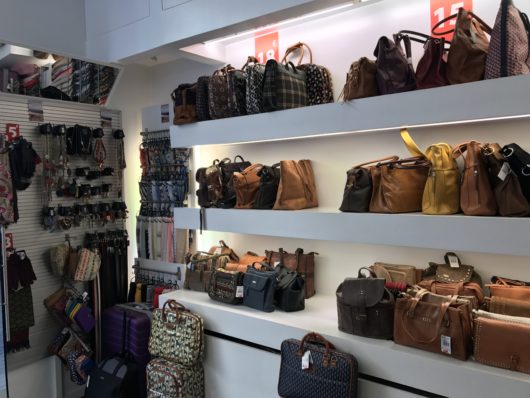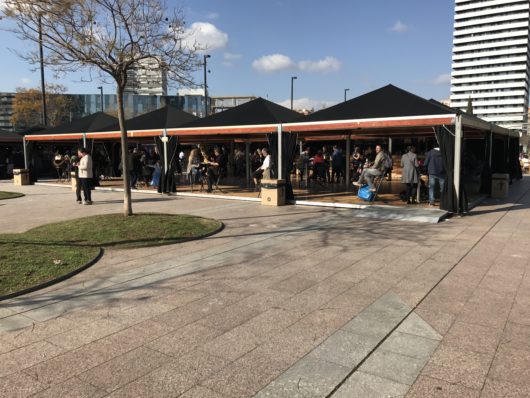 During Mobile World Congress, they also organized a Meet & Eat outside the Fira Gran Via.  Basically the event was to promote food vendors to partake in serving food and for attendees to eat and network.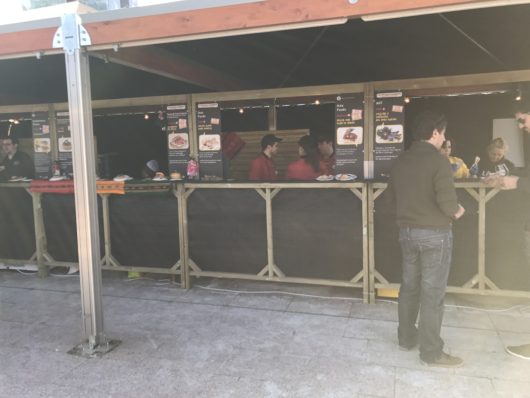 While I only tried one stall, I could only say that this was by far the worst food I've had not just in Barcelona, but it was very bad.  Cold, stale, bad quality, ugh.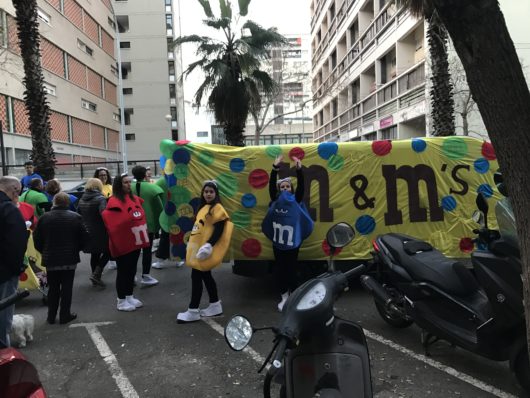 Some parade going on, many people were dressing up.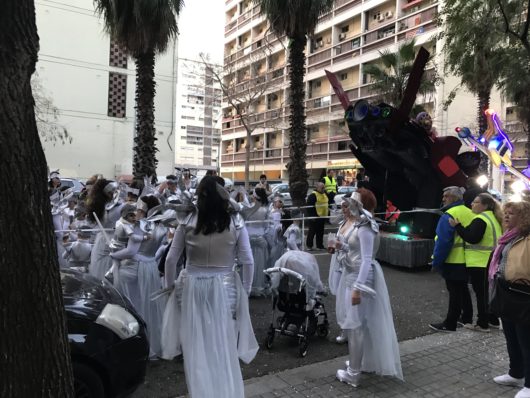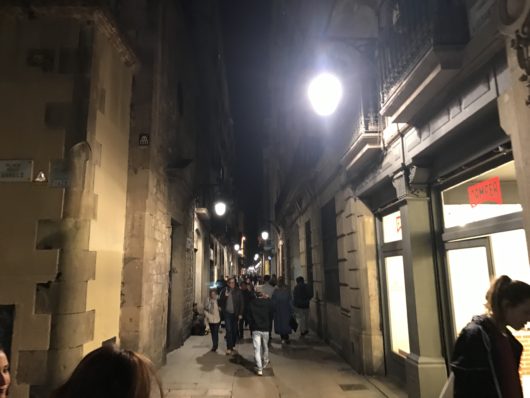 Alleyway at night, filled with more people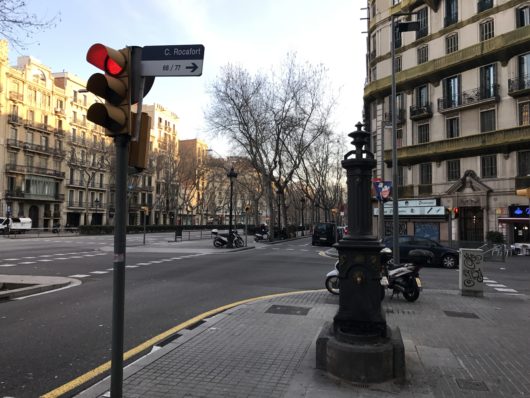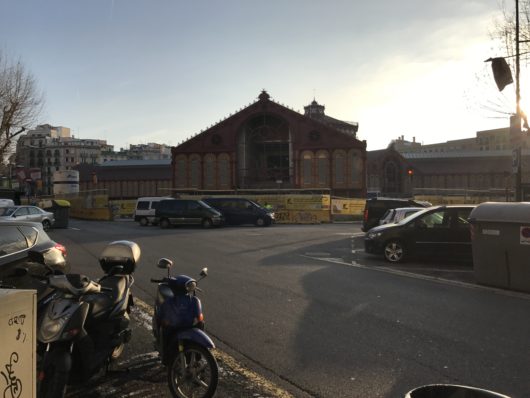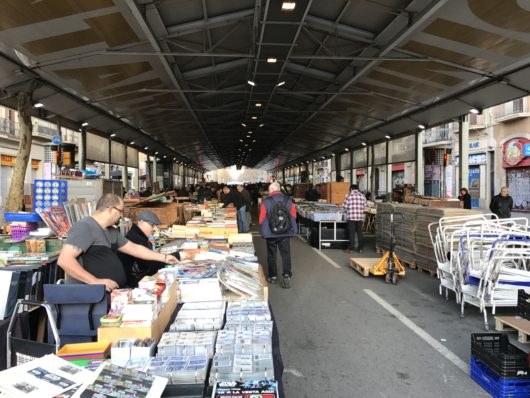 Mercat de Sant Antoni (website).  This was along the way to La Boqueria.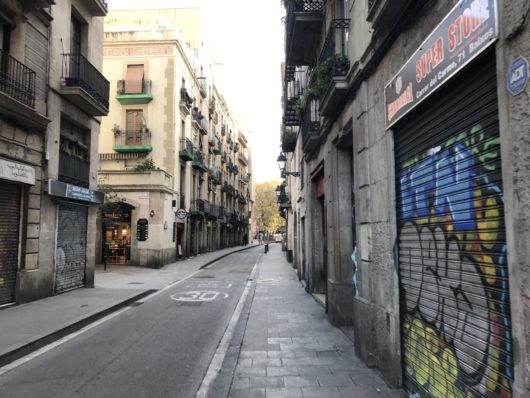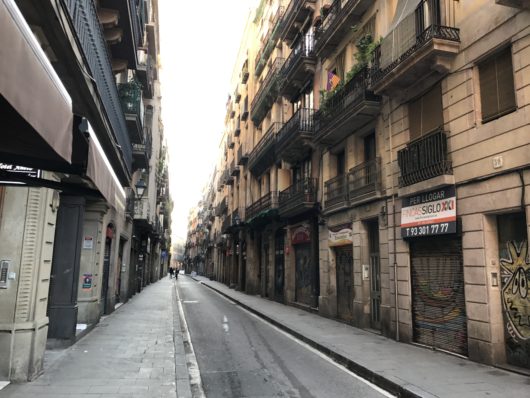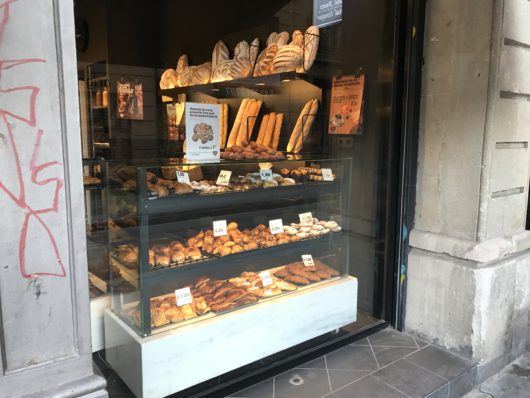 365 Cafe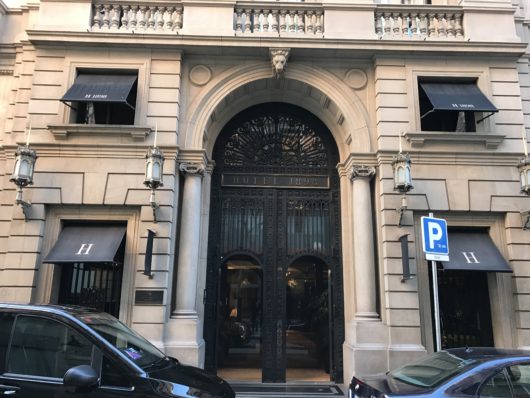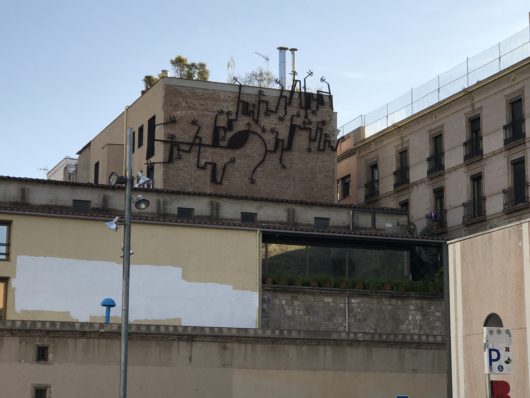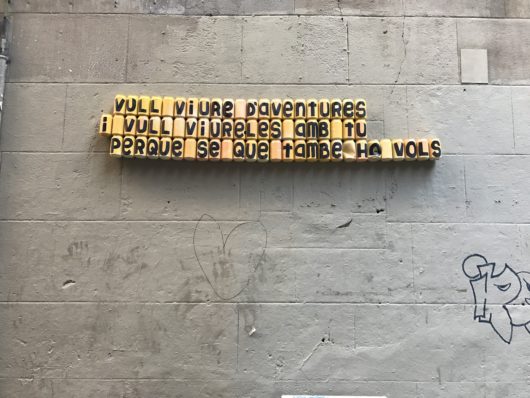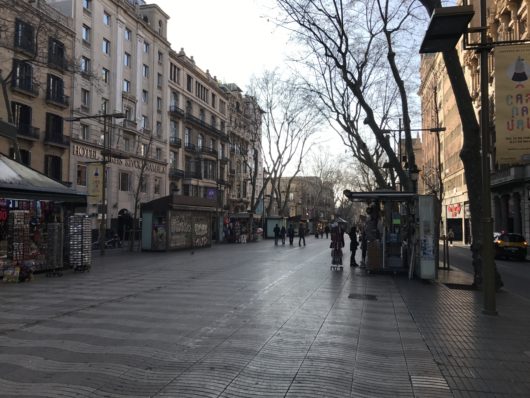 La Rambla.  Since this is another major shopping district, you have to be careful of your pockets and bags!!  Very common to have pick pockets here.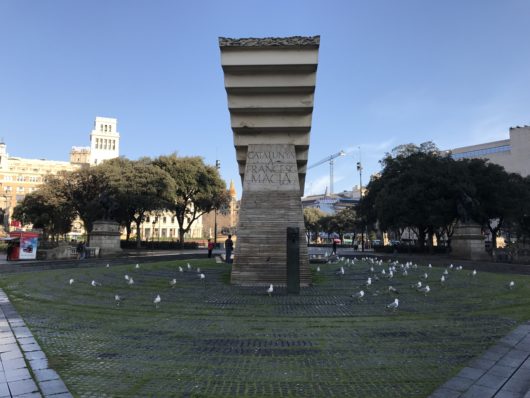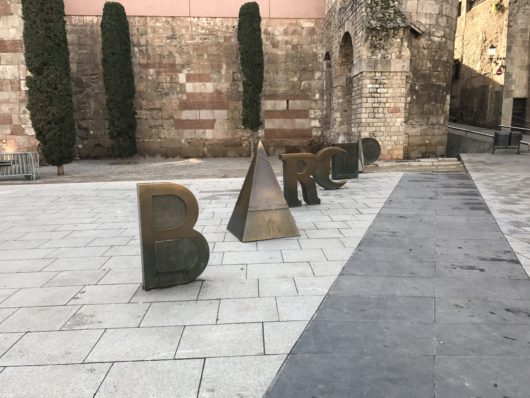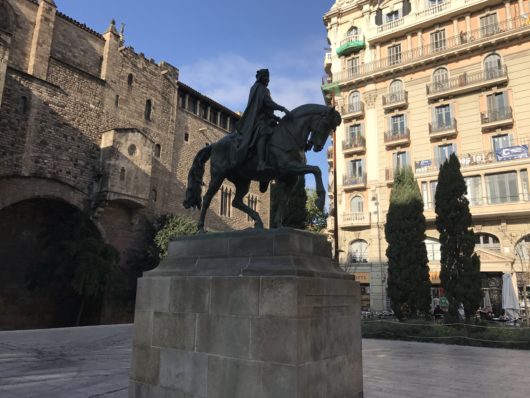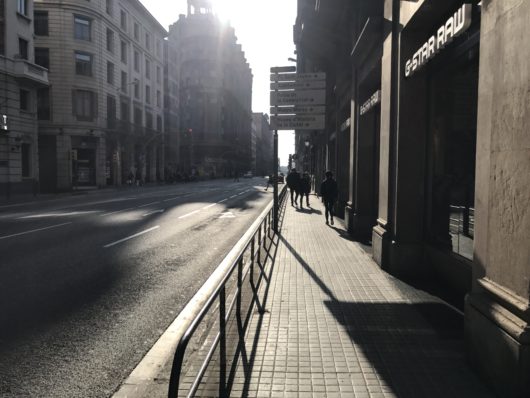 This was taken near the Gothic Quarters.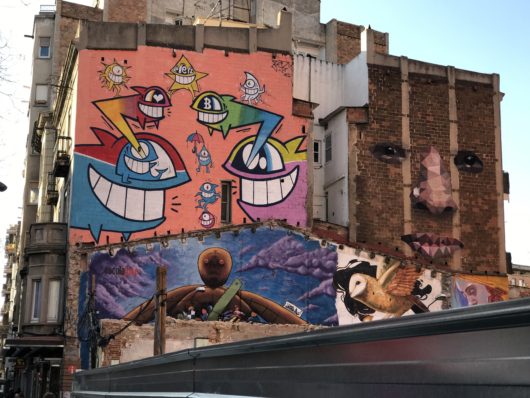 Lots of cool graffiti around Barcelona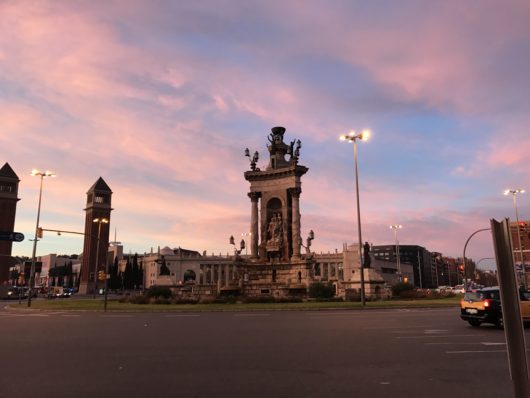 What a delicious, beautiful mix of pink and blue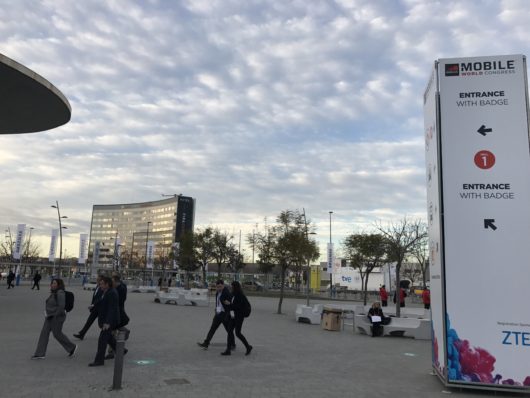 And when the skies are clear and the sun has risen, these clouds look like pillows of marshmallows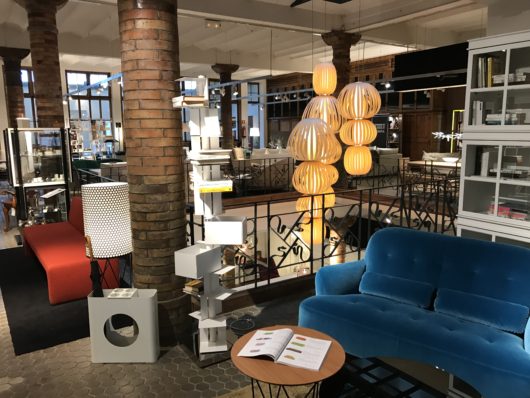 A furniture shop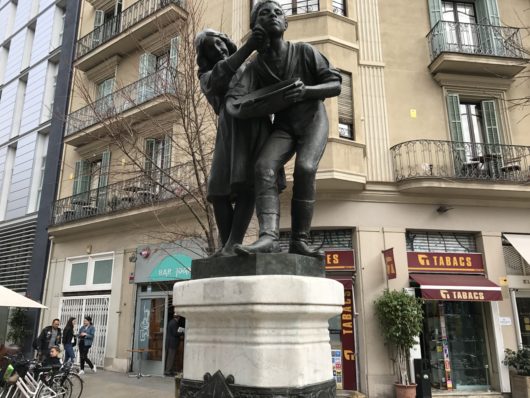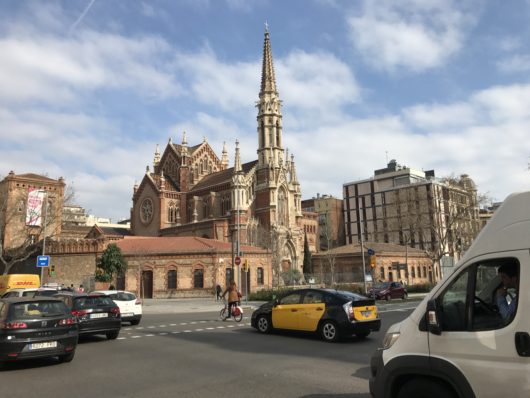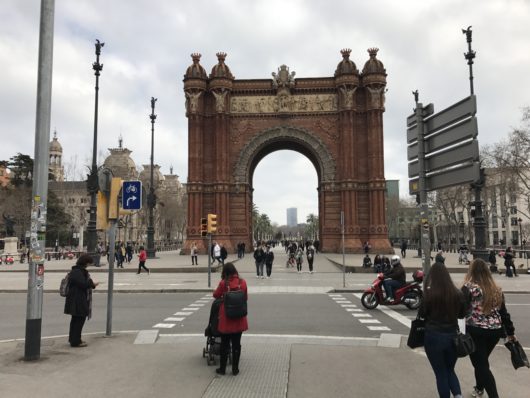 Arc de Triomf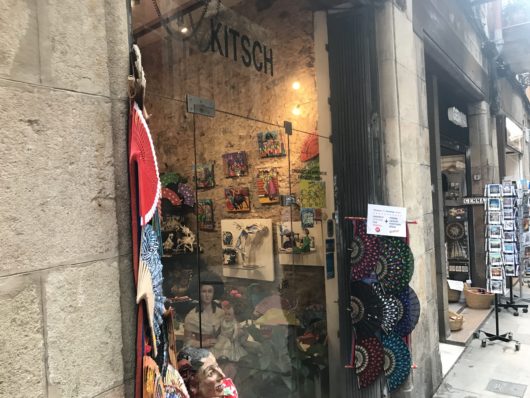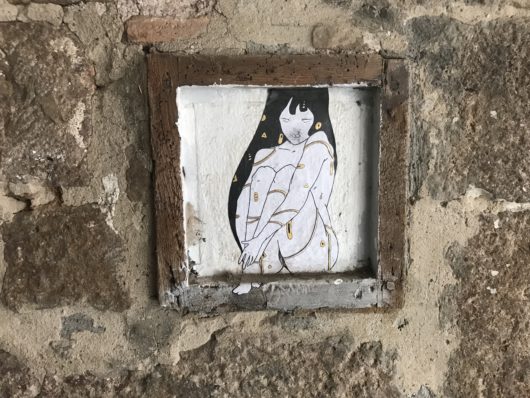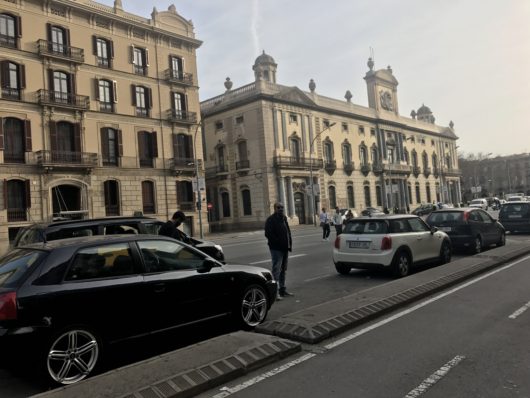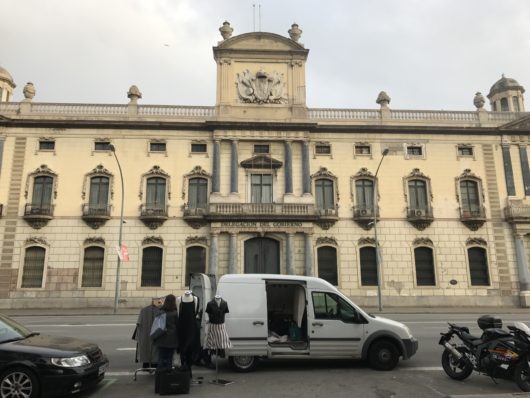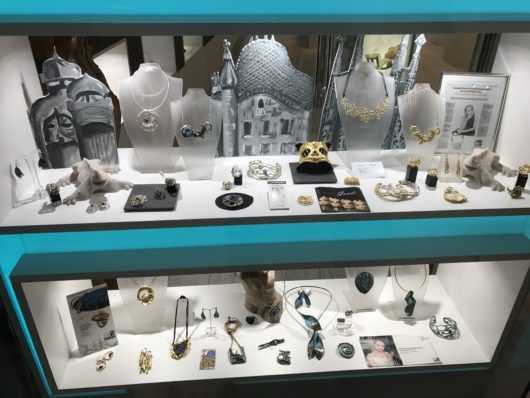 Handmade jewellery by the owner of this place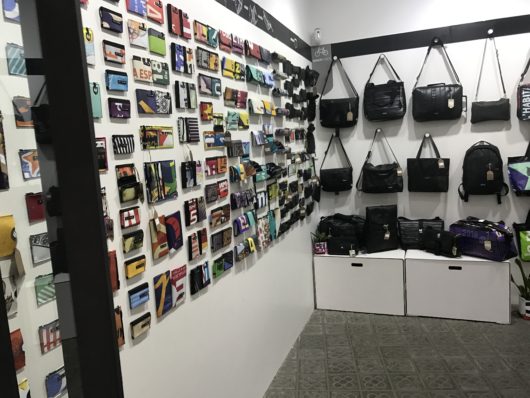 Mobile phone cases, bags, other accessories…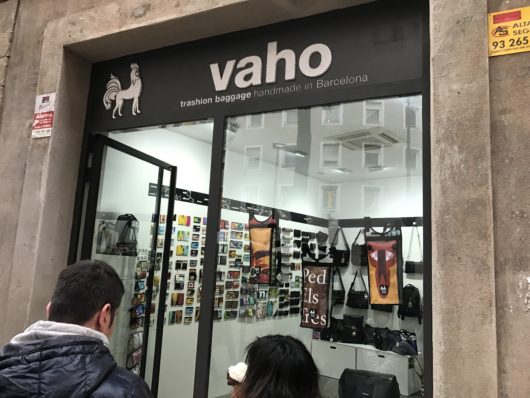 All from this shop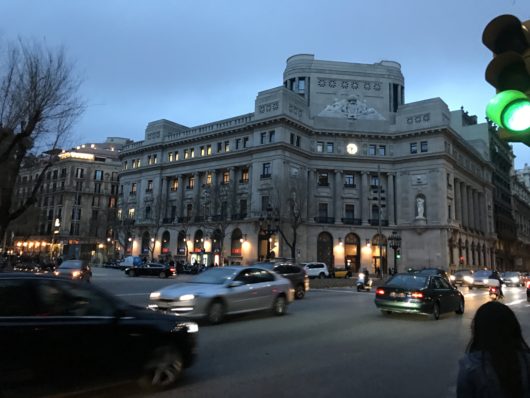 Barcelona at night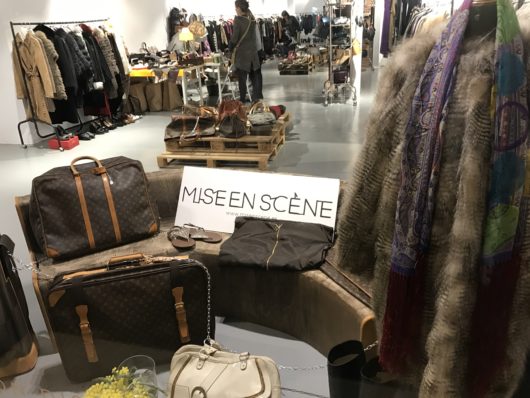 More shopping at Mise En Scene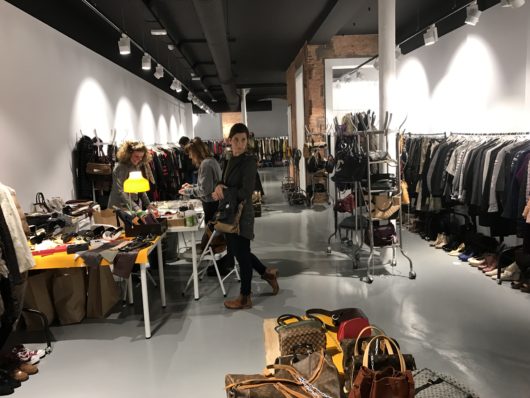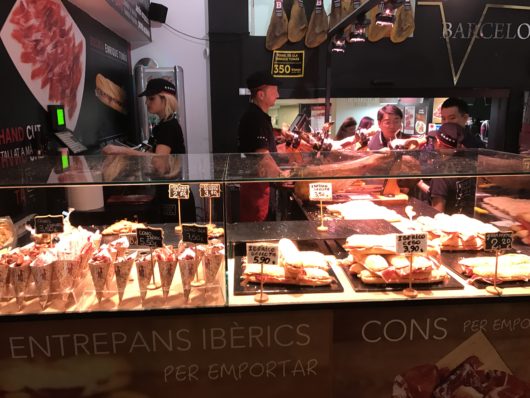 This is what's so great about Spain… there is Jamon Iberico everywhere!  Even on the streets.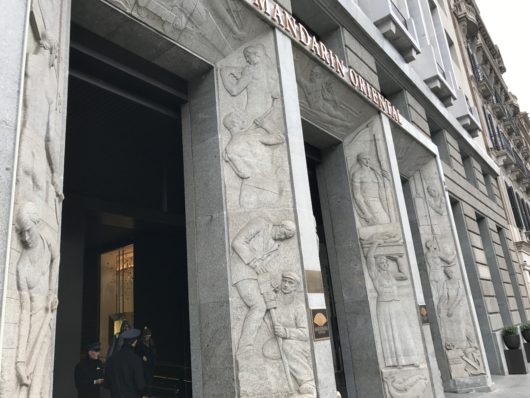 Mandarin Oriental hotel.  I really like the designs on the columns.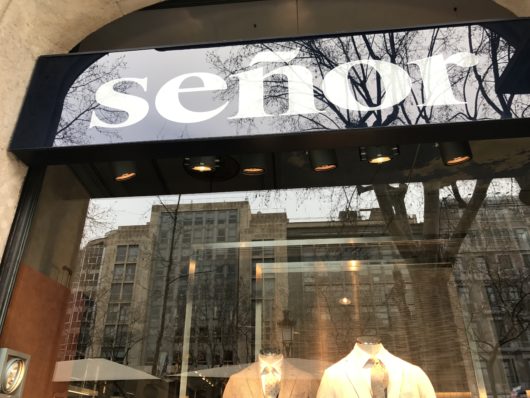 A great place for men's formal wear and suits, but expensive.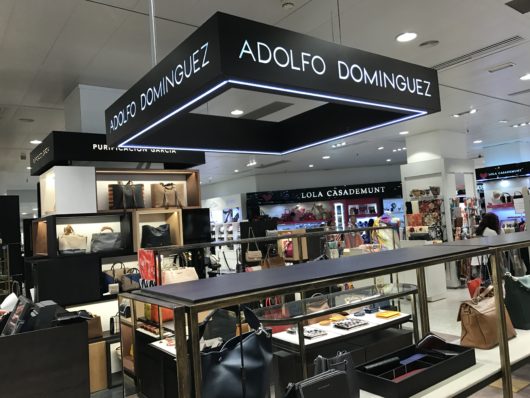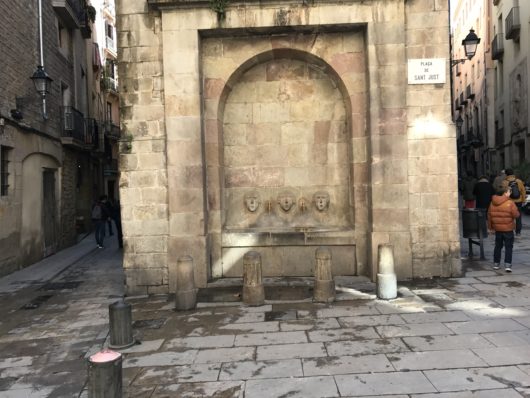 This one was taken at Gothic Quarter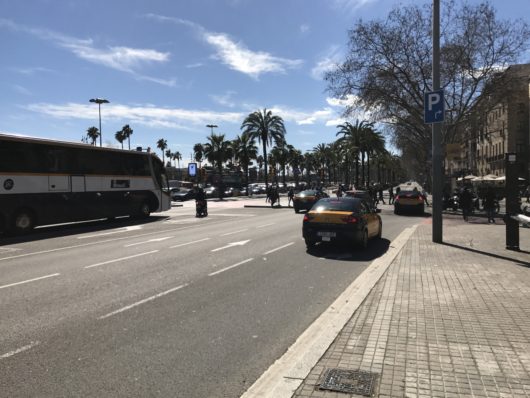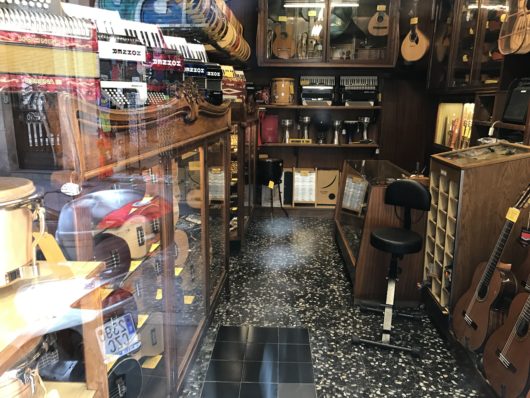 Music store in Barcelona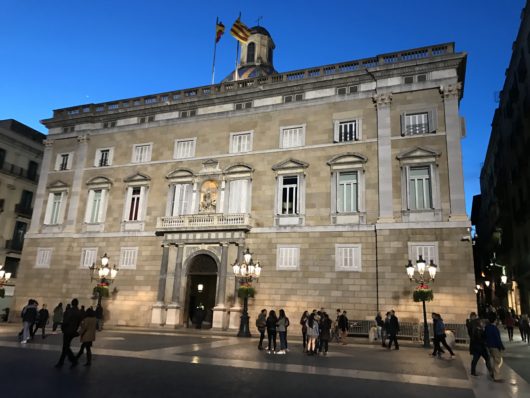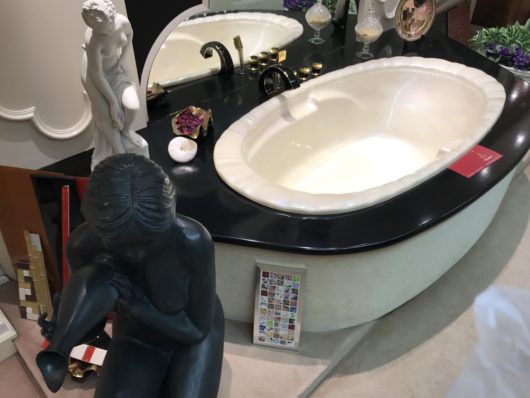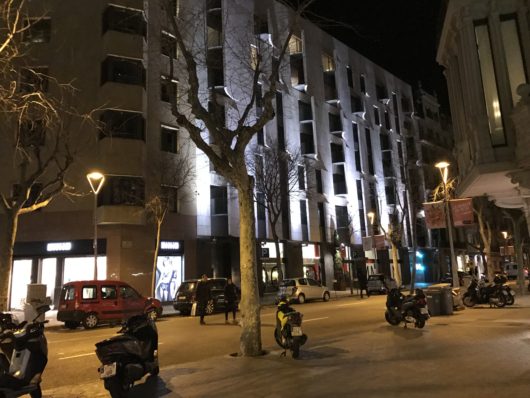 Other things to do: Marsal (website) for nautical equipment, and Las Golondrinas de Barcelona (website), for boat cruises around Barcelona.
Visit the Picasso Museum (website)
Picasso's artwork can be found in so many different places.  I've been to 2 different Picasso museums in France, been to a Picasso restaurant with his artwork in Bellagio in Las Vegas, and then there's another Picasso museum in Barcelona as well!??
You can go to the website for more information on exactly what sort of works are displayed in the museum, but here are a couple of photos from the place.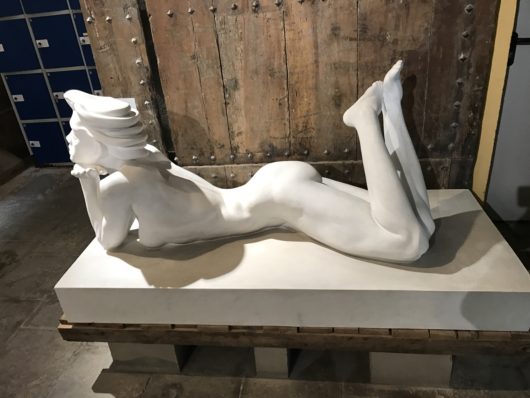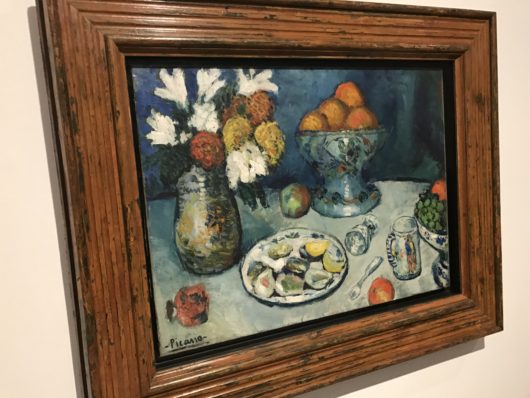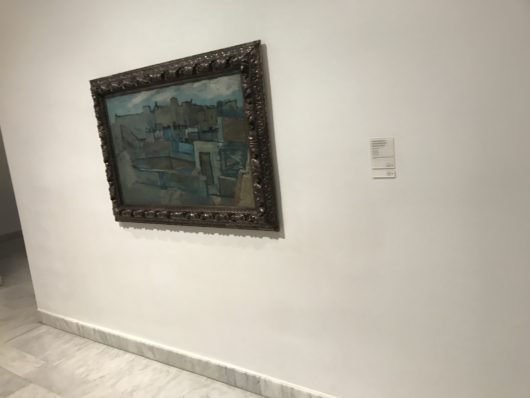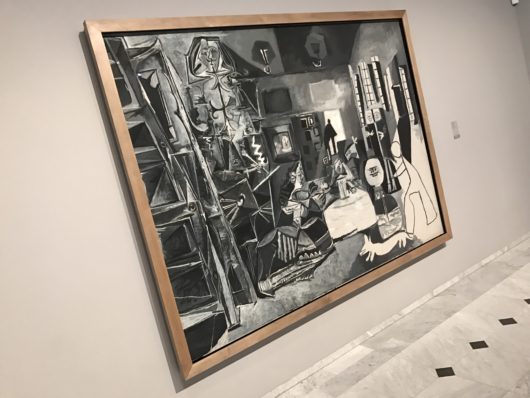 Visit the Hash Marihuana & Hemp Museum Gallery (website)
While the U.S. has been the talk of the town since legalising marijuana in many different states, there's actually a marijuana/cannabis museum right here in Barcelona!  We didn't had time to check it out, but I'm sure the experience would have been smokin' (pun intended).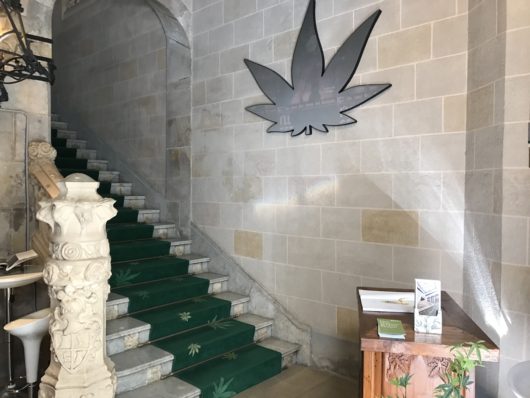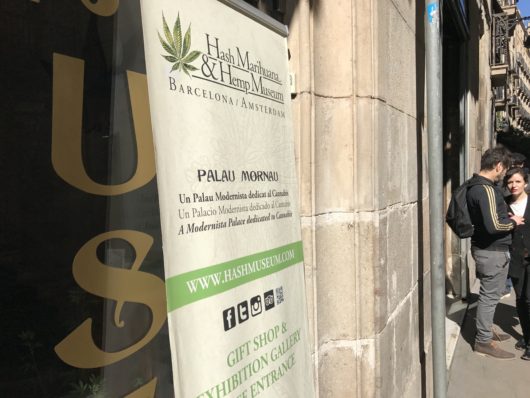 Bike along Passeig Maritim and Av. del Litoral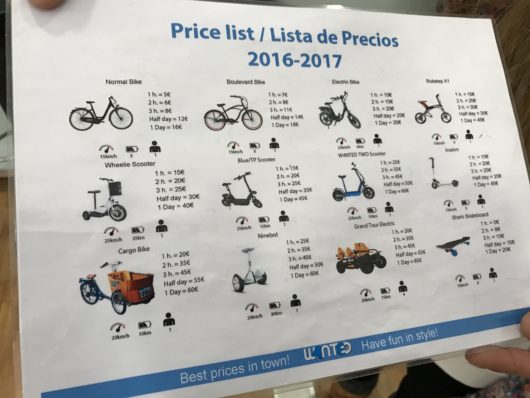 This bike shop was found near Gothic Quarters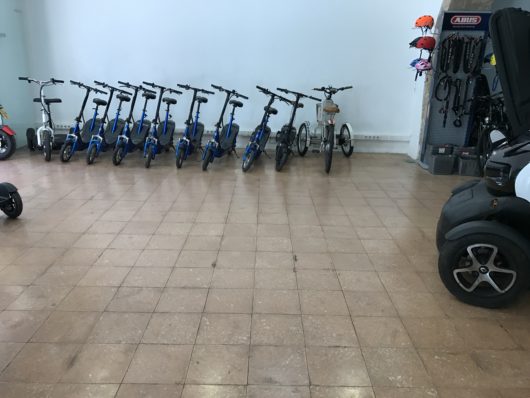 You can choose a variety of vehicles, including electric scooters…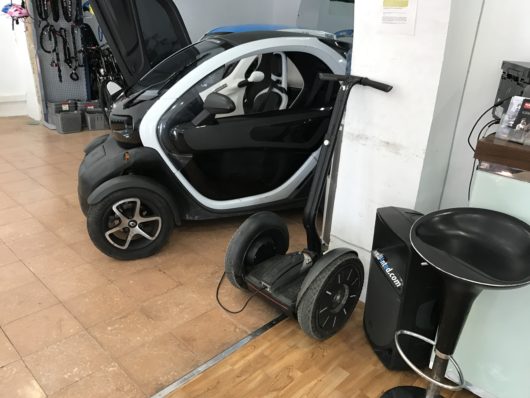 This miniature car right here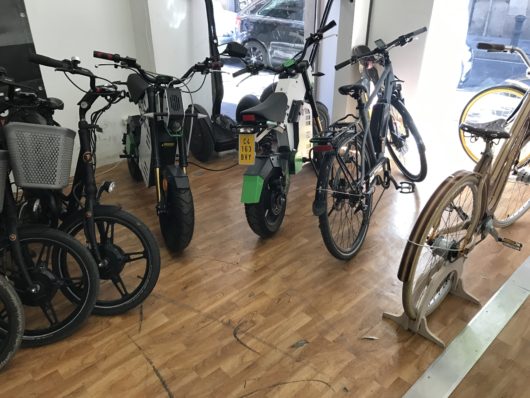 and obviously by bicycle.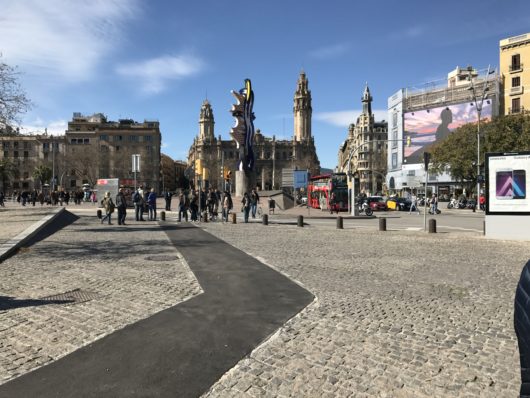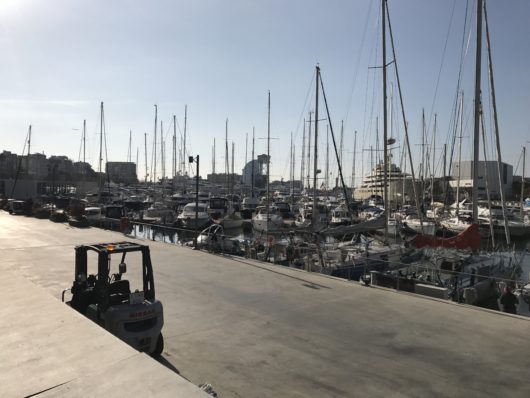 Bike along Passeig del Mare Nostrum first to reach to W Hotel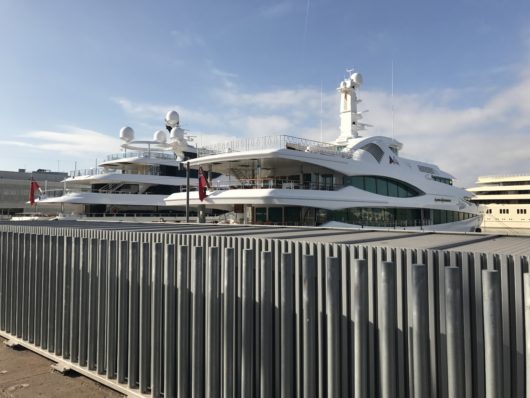 Lots of luxury yachts.  Reminds me of the good times when I was in Cotes d'Azur.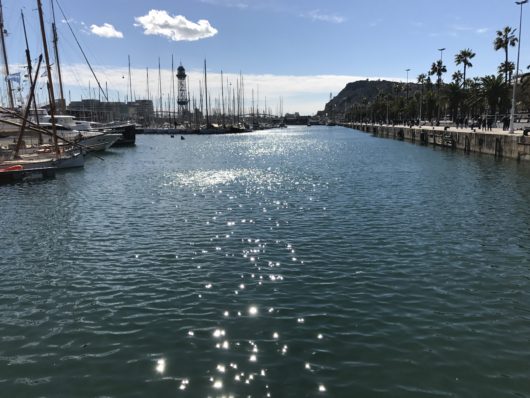 Pristine water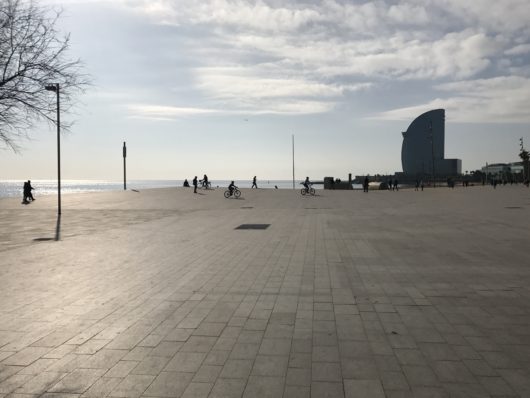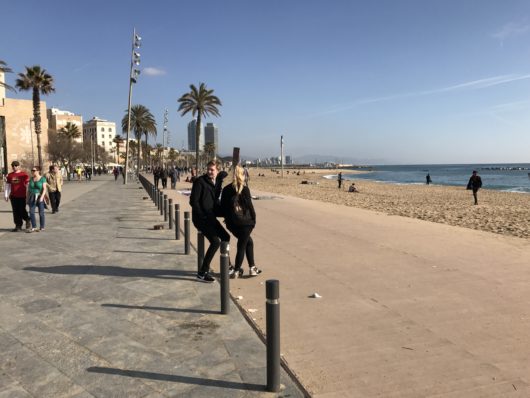 Very nice beach to just chill and hang out.  Saw some people surfing.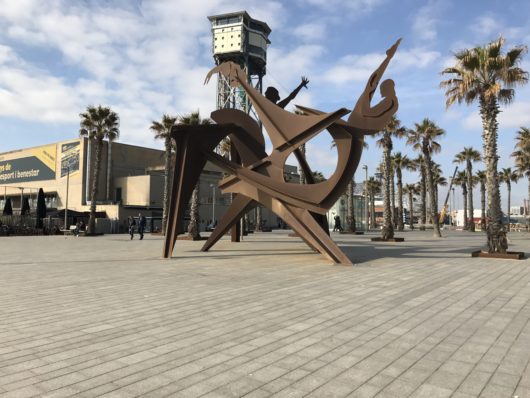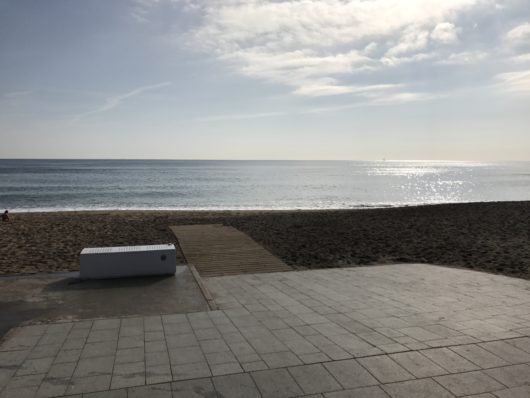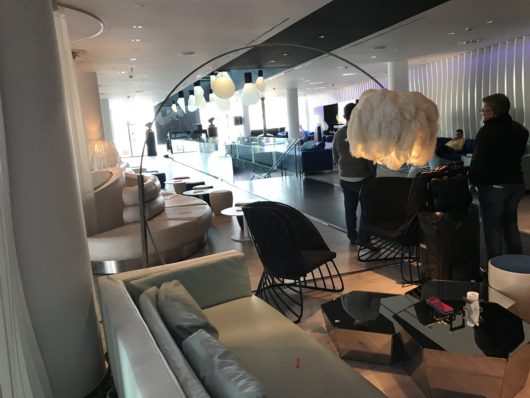 Inside W Hotel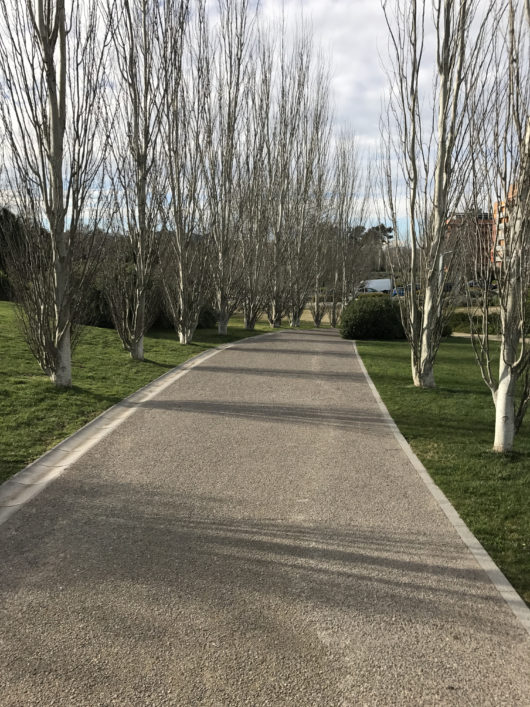 Restaurant called Crepe Diem while biking alongside Passeig Maritim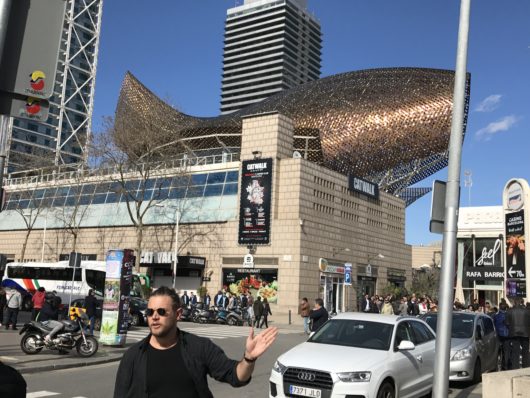 The nightclub Catwalk (website)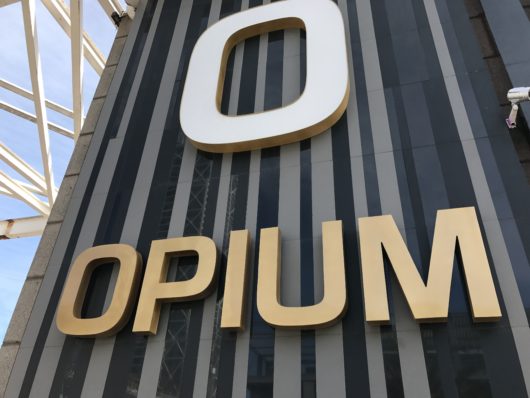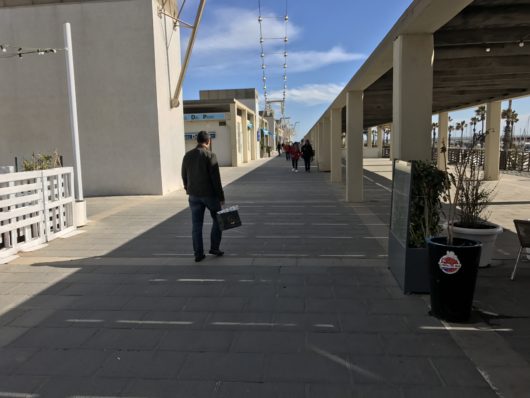 Once you reach the deadend of Passeig Maritim, you make a left and then get on Av. del Litoral.  Turn right, and you'll eventually come across this place.  Unfortunately I don't know the name of this place, but the street is Moll de Gregal, and in here you will find many welcoming restaurants with an amazing seaview.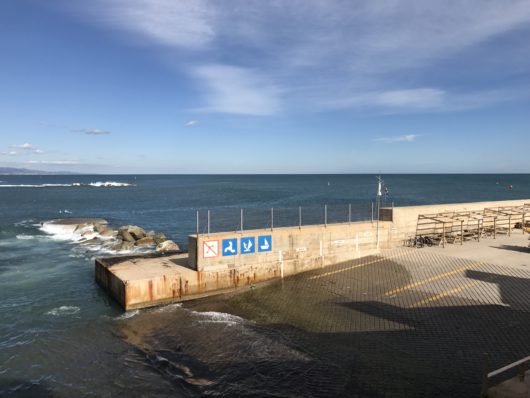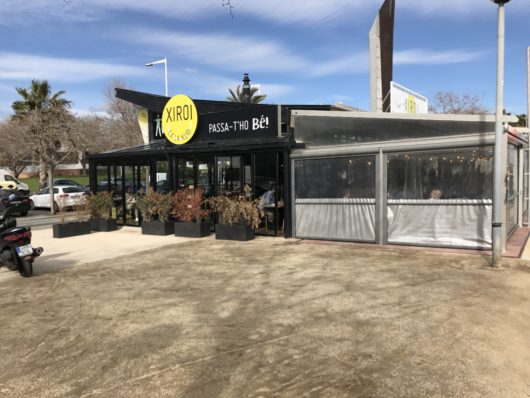 So many tempting restaurants along the way.  Why can't I have five stomaches?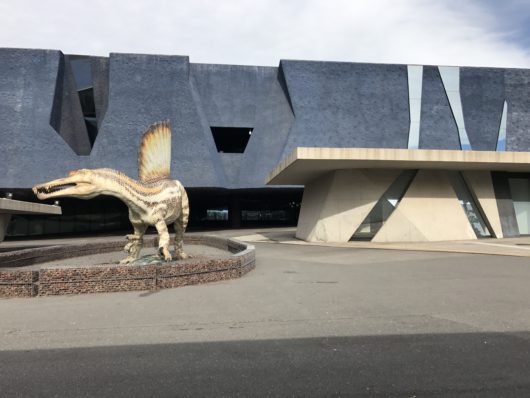 Continue biking, and you'll encounter this unique Indigo Dark Blueish museum, which is the Museu de Ciencies Naturals de Barcelona (website)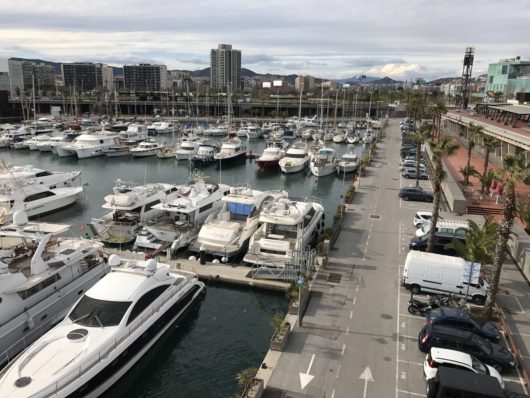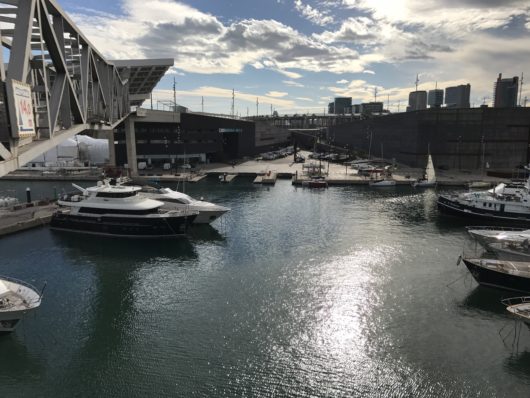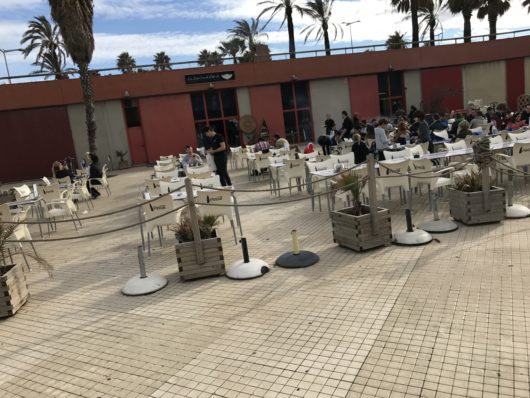 They had barbecue smell… so I took a picture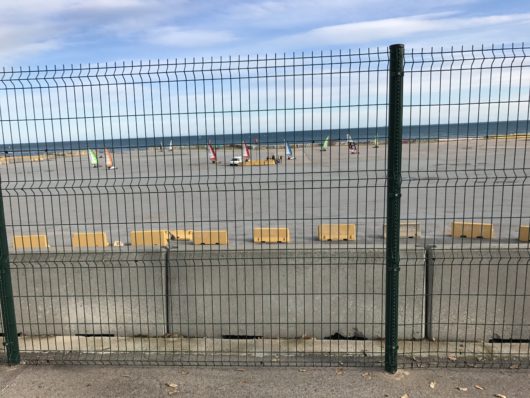 What is this?  It's like windsurfing on a kart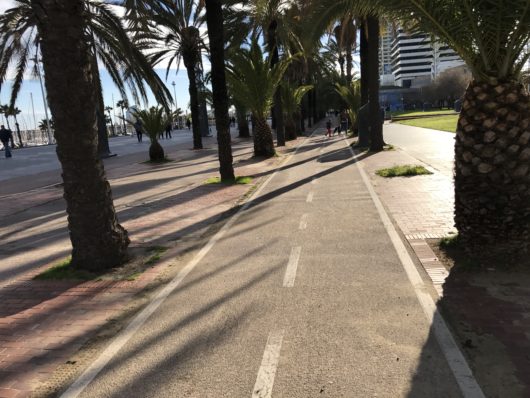 Just another picture of Barcelona's magical natural light, making this picture easily beautiful.  Oh notice on the right, these "pineapple" trees.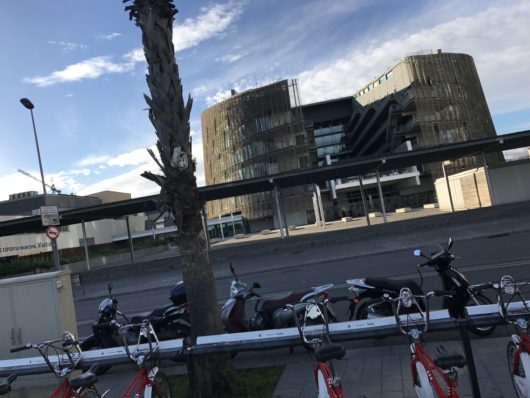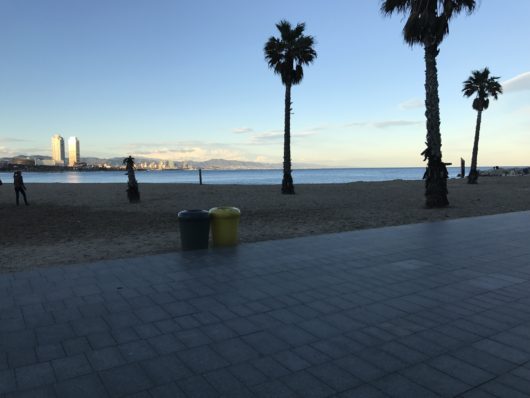 Sunsetting
It's honestly hard to top a city like Barcelona.  What kind of city can offer such amazing weather, picturesque skies, absolutely incredible restaurants, comforting strolls, kind and generous people, and many things are actually affordable?  The only two bad things that come up in my mind are the pickpocketing and the lack of diversity of restaurant cuisines, but other than that, this city is perfect.