San Francisco to me has never been one of my favourite cities.  I'm definitely more of a SoCal person than Norcal. I just feel like there's not much to do in SF, homeless people are scattered in different areas particularly in downtown, where you'll be able to smell piss, food is mediocre and expensive, accommodations are expensive, and people there are too carefree and "chill" for my taste (for example partying in tshirts and shorts and slippers).  And I've been here multiple times and my perspective hasn't changed.  You can read that right from the title of my other SF blog I Didn't Leave My Heart in San Francisco
Having said that, I asked for suggestions to do besides the lesser touristy activities like Fisherman's Wharf and Golden Gate Bridge.
Restaurants
Piccolo Forno Pizzeria (website) on Columbus avenue
This was actually not the restaurant I was supposed to go to, but my friend decided there were more comfortable seatings here.  The restaurant was located opposite where I wanted to go.
Anyway, the restaurant overall, regarding atmosphere and taste, was just average.  There are a lot of other better Italian restaurants out there.  It doesn't disappoint, but it doesn't leave you thinking you should come back here again.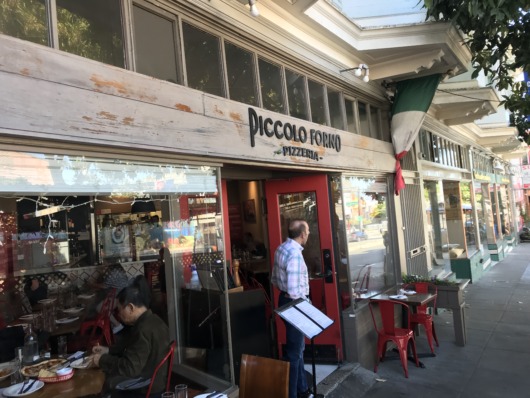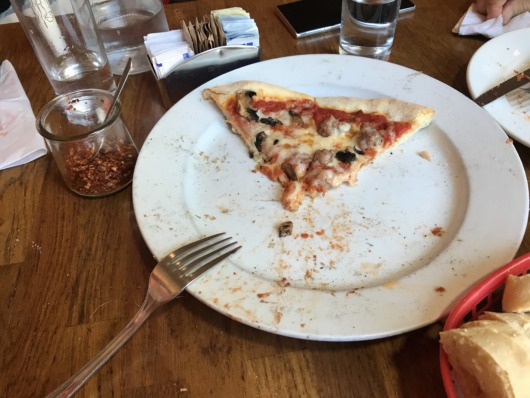 One last pizza slice saved for me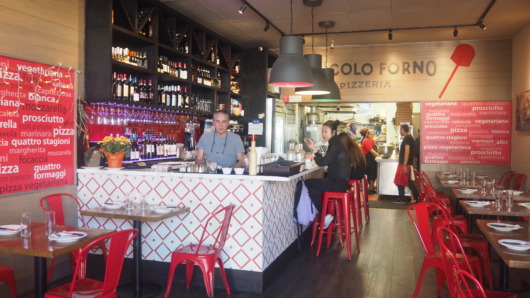 Décor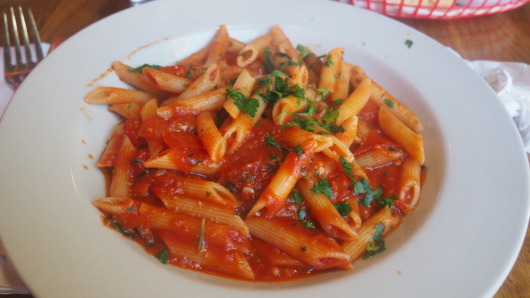 Penne Arrabbiata.  Edible, but not memorable.
Italian Homemade Company
The restaurant that I suggested to go to.  Since I didn't go, I don't have any opinions on it.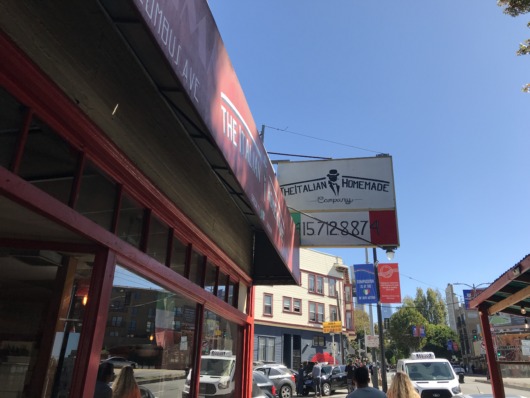 Things To Do
Saints Peter and Paul Church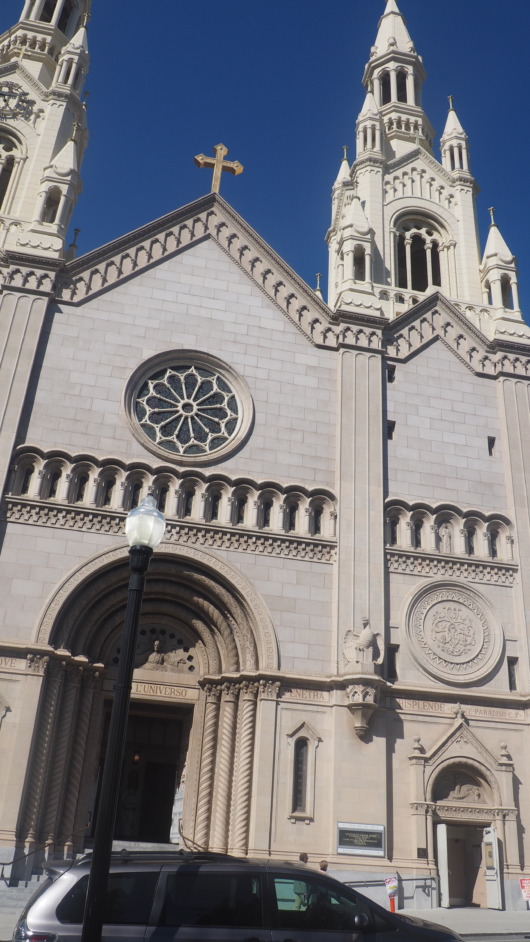 We passed by here since we caught a glimpse of the church from afar.  It's a Roman Catholic church located on 666 Filbert Street.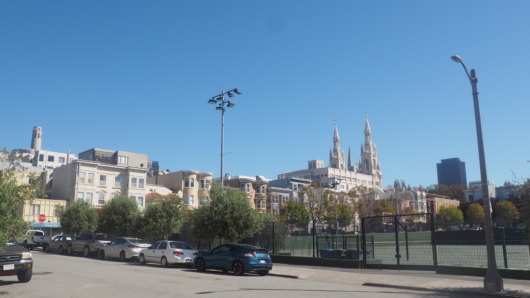 From afar on the right.  On the left you can see Colt Tower sticking out.
Colt Tower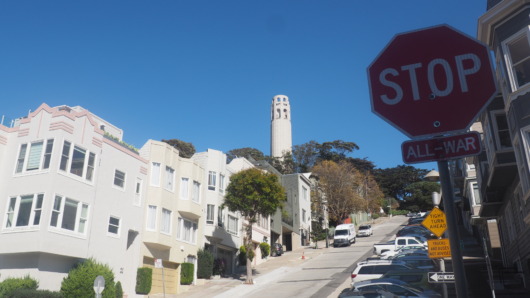 A 210 feet white slender concrete tower column built to represent an emblem of San Francisco's skyline.  Famous for offering panoramic views of the city and the bay.
San Francisco Chinatown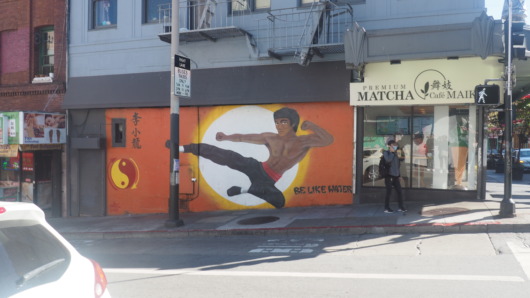 San Francisco Chinatown is the largest Chinatown outside of Asia and oldest Chinatown in North America.  I got a little more intrigued with Chinatown since before the trip I was reading up on Bruce Lee's past.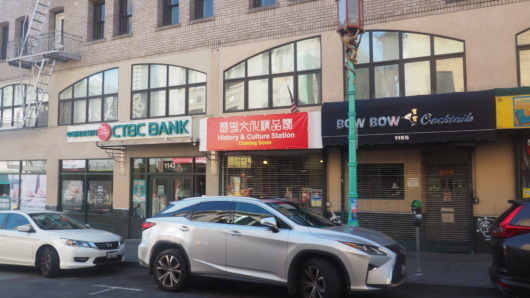 While I was here, I heard a lot of people speaking cantonese.
Old vinyl CDs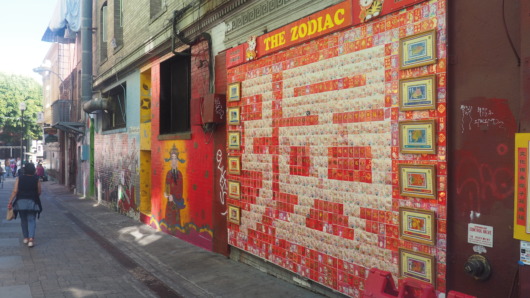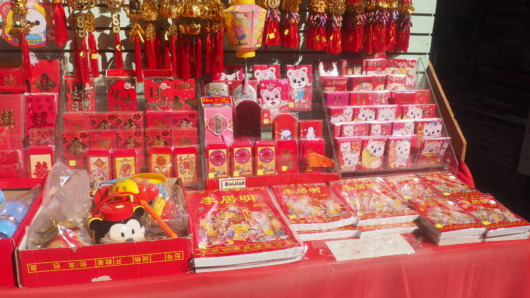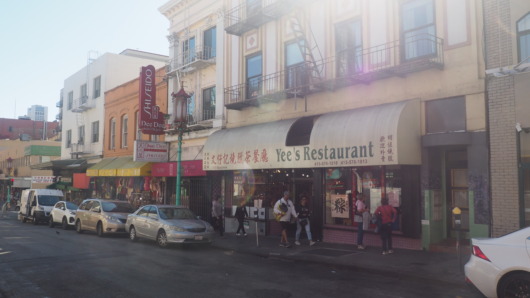 Hong Kong food in Hong Kong much > Hong Kong food in San Francisco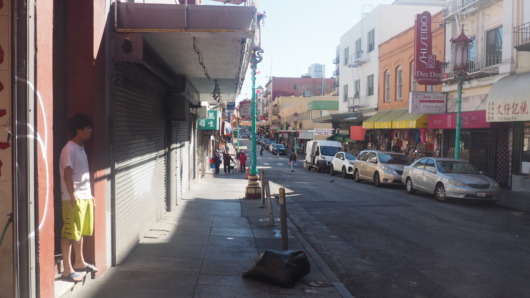 While most Americans don't wear masks anymore, when I went to Chinatown, it was literally like being in Hong Kong where a lot of people were wearing masks again 😷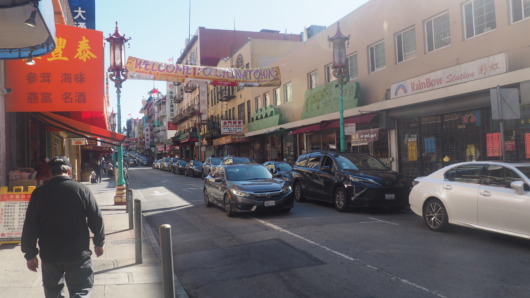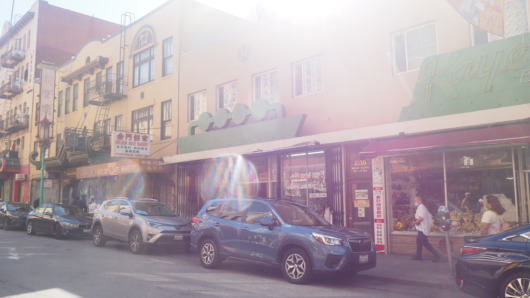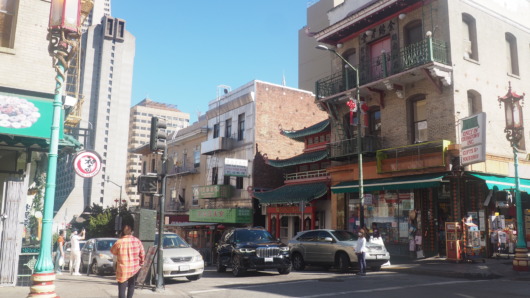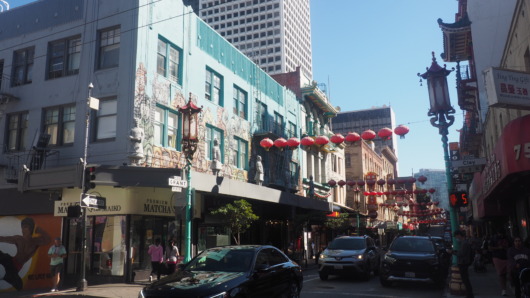 I've been to Chinatown before but only for a couple minutes.  This time I had the opportunity to stroll around a lot longer and take in the vibes of the district.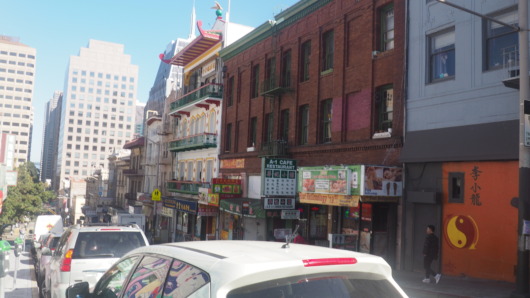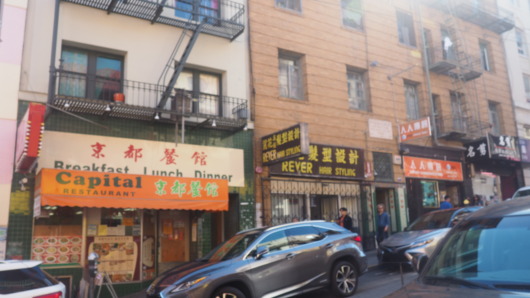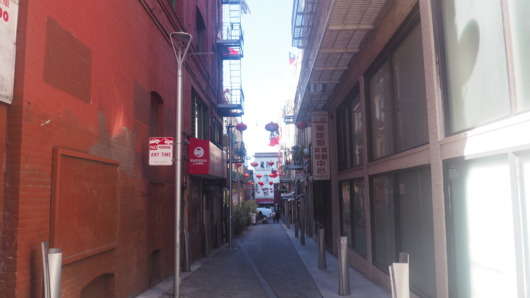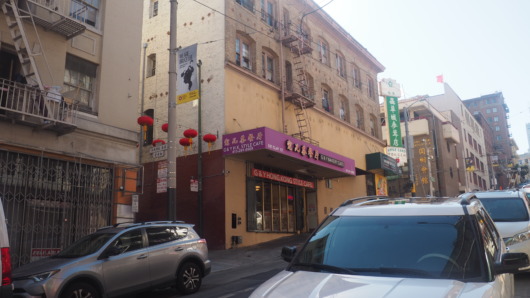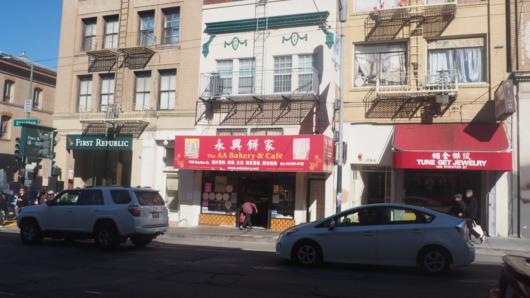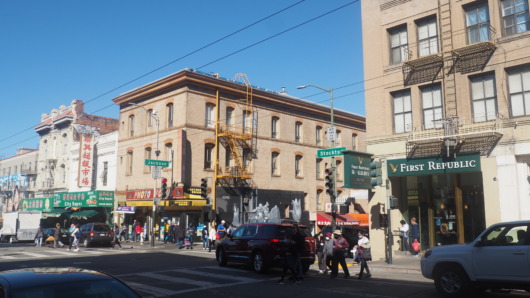 Lombard Street
You ever see those IG stories where there's a short and curvy and bendy road in San Francisco?  Well, I happen to be nearby there, so my friend suggested we drive from the top and go down for a ride.  Was a fun and quick one.  Remember to drive slow!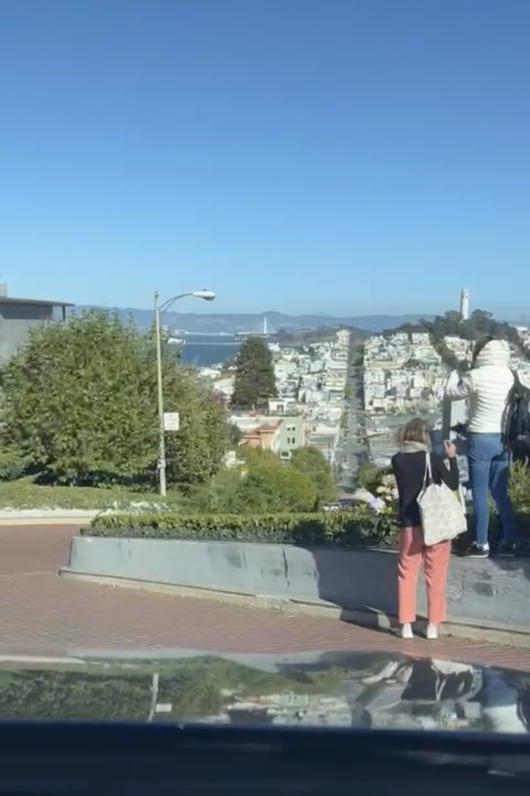 Not a good view of overall how it looks, but this was from the passenger perspective
Palace of Fine Arts (website)
Been recommended to visit here just to see the exterior of this magnificent architecture.  And I have to say it was fantastic!  While most things in SF don't wow me, I really think this one is definitely worth going.  Even though I did not visit the galleries, you definitely can plan a visit here.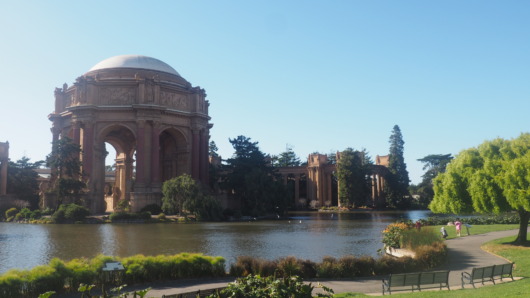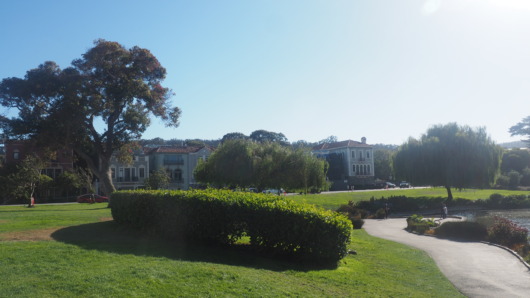 Around the area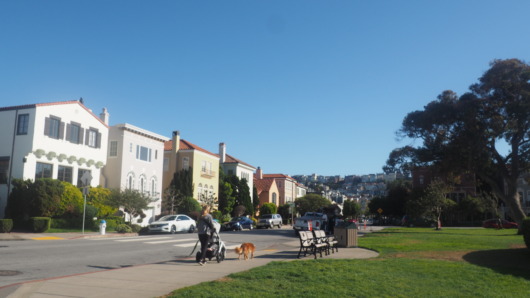 Lands End Lookout
Another great recommendation that I will also recommend you to go!  At the northwest corner of San Francisco where you will get unobstructed views of the Pacific Ocean.  Very beautiful and tranquilizing.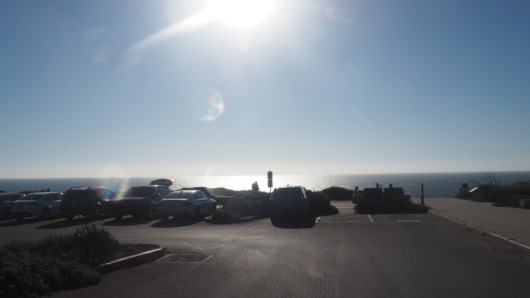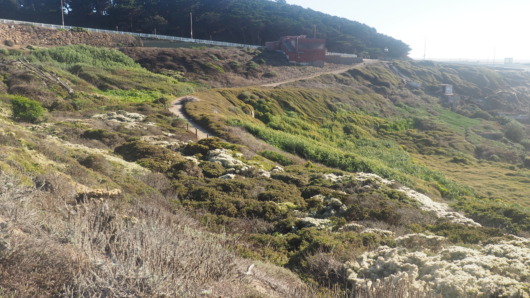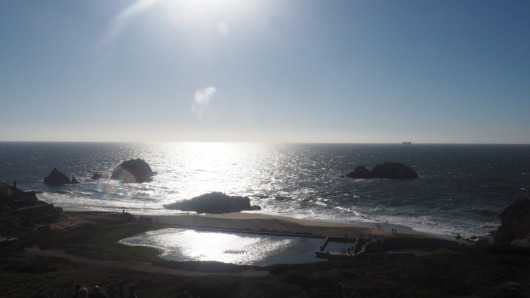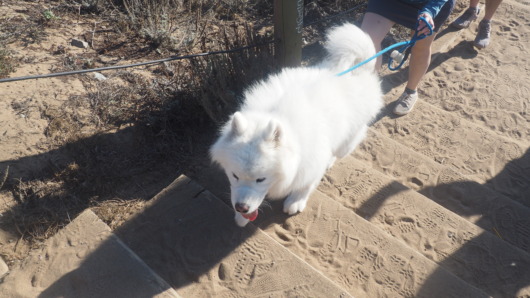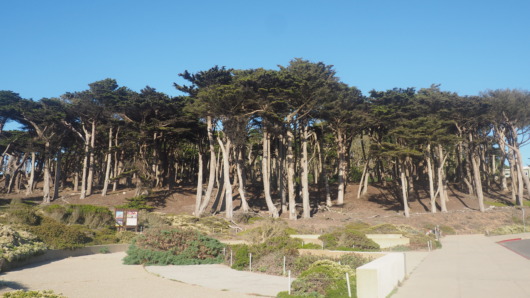 Union Square
I went to Union Square to buy a new iPhone prior to my trip to Yellowstone.  A couple of photos from walking from the parking lot to the Apple Store.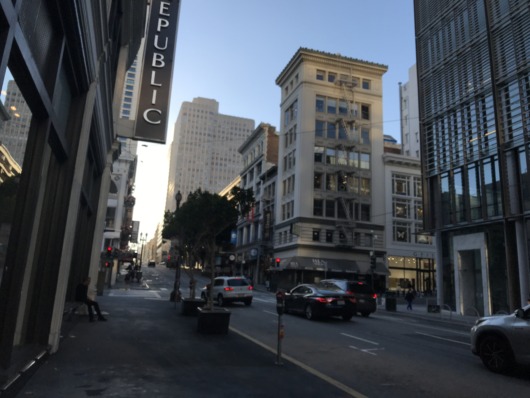 There seems to be a lot less people in the city.  I speculate that it is a combination from COVID and a lot more people working from home, and the latter being the more likely reason that the city has gotten much quieter.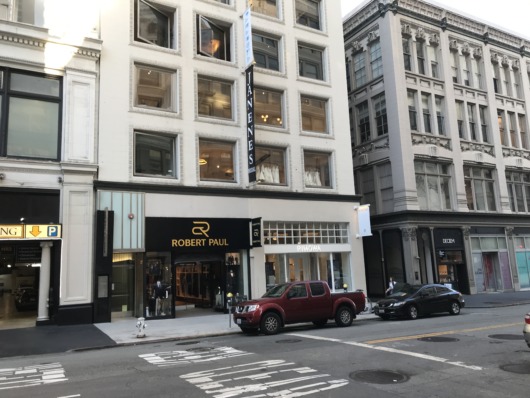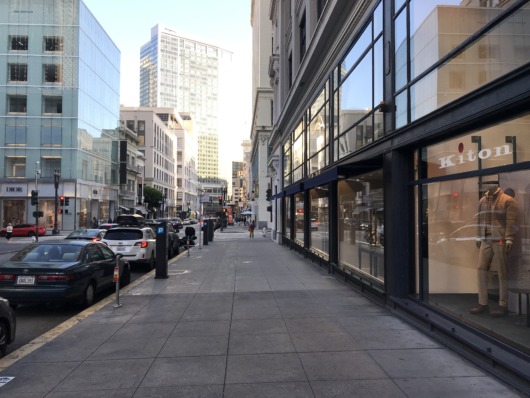 Unfortunately, certain areas smelled like pee.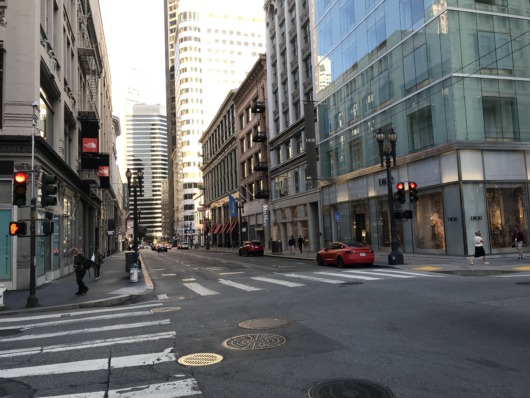 One thing that I also heard in SF was that you should never leave any valuables in your car because if you do, thieves will break your car window to steal them.  The high tech thieves might even use gadgets to detect to see if there are any electronics in the car (so I heard, but seems a little farfetched if this was more than a one time thing).  Also heard that people kept their doors unlocked to prove to thieves there isn't anything to steal, otherwise if your cars were locked they would try to break into the car thinking there was something valuable inside.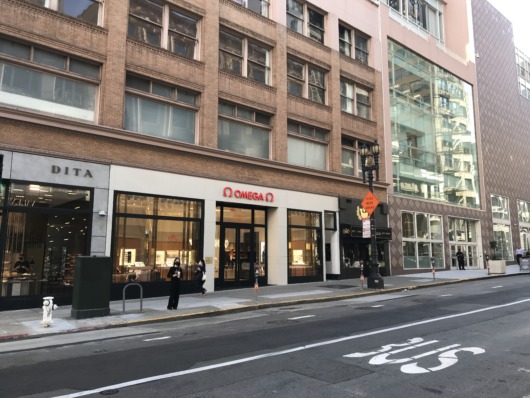 That being said, I did not witness or experience any burglary throughout the entire trip.  It's good to be cautious, but the stories told definitely were scarier than the reality of the frequency of these occurrences.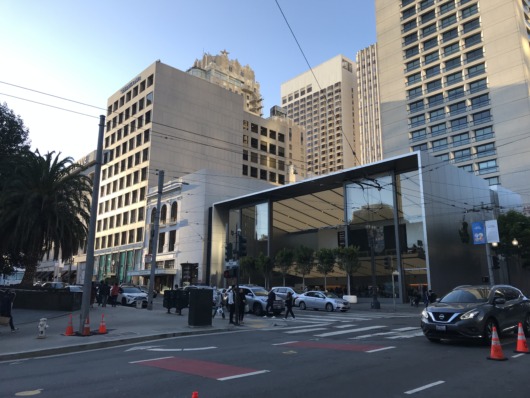 Apple store
Walking Around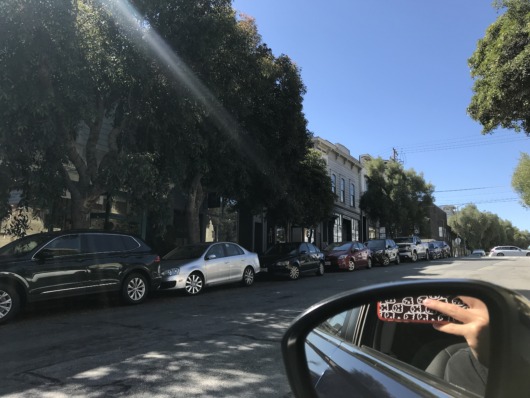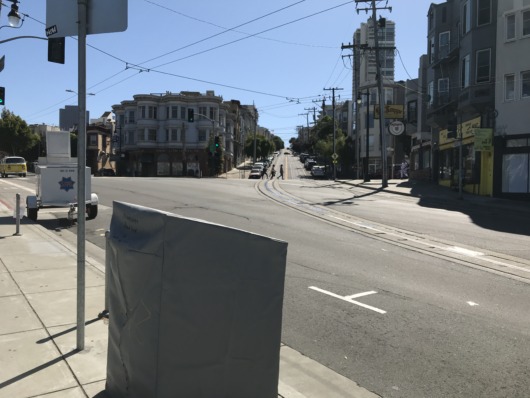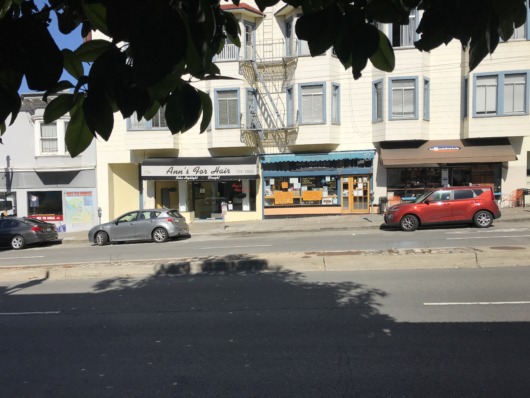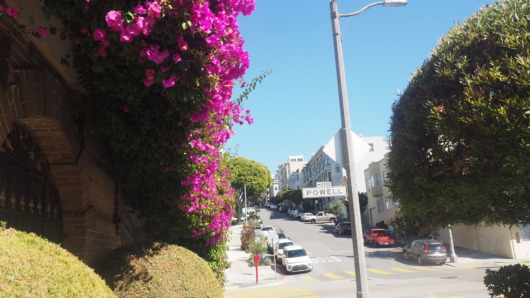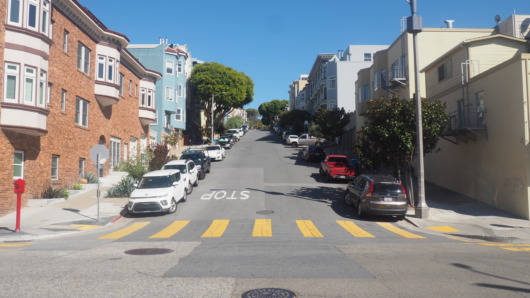 San Francisco is famous for its slopes.  It's a bit difficult to drive because sometimes you have a slope driving up and you have to look left and right which can be difficult to see any oncoming cars.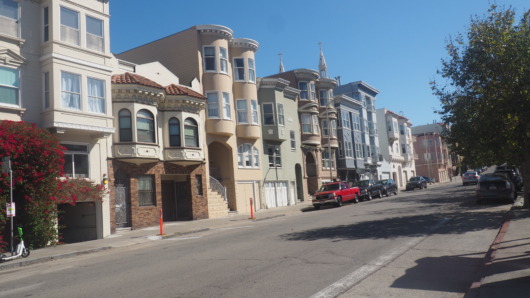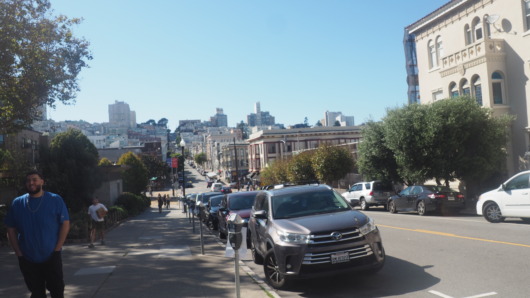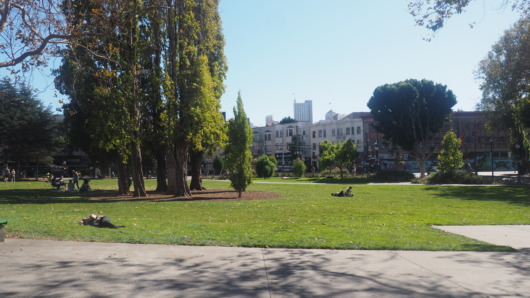 Washington Square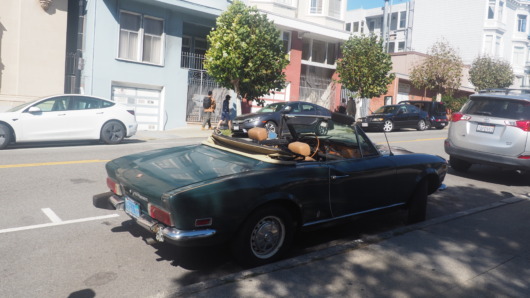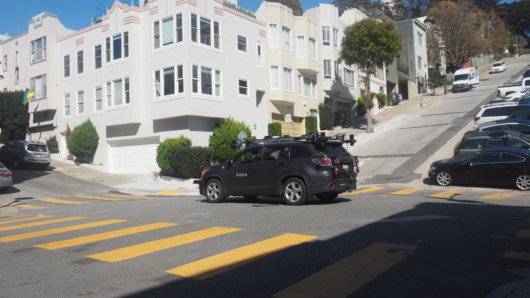 Zoox's cars kept driving around SF.  A quick look into their website and you can see they are trying to build something like a robotaxi?  Anyway, there were literally cameras installed in every corner of the car.  See Zoox's website for more info.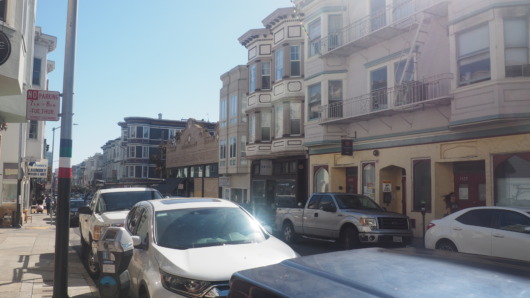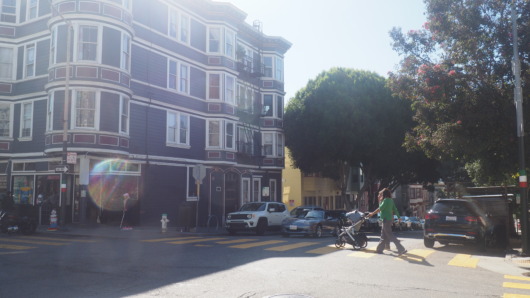 Of the two things you should do in SF, I highly recommend Palace of Fine Arts (at least stopping by outside) and Lands End Outlook.