The Bozeman airport was the recommended airport to get to Yellowstone.  Prior to landing at the airport, I'd assume Bozeman airport was some sort of small, dingy airport where tourists go just to go to Yellowstone.  But when I arrived, I was thoroughly impressed by how clean and themed the airport was.  Anyway, that's why we were at Bozeman.
I continued to be dazzled by the fact that because of going to Yellowstone, I had to travel through 3 states – Montana for the airport, Idaho for the Airbnb, and Wyoming for the actual Yellowstone National Park.
Very midwest feel, lots of people wearing cowboy hats, and magnificent trees.  Downtown Bozeman feels very much like college town, with lots of support for their university as everywhere was displaying their mascot the Bobcat.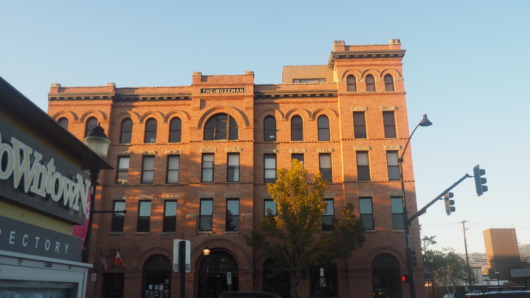 Airport – Bozeman Yellowstone International Airport (website)
In general, probably your best option for you to get to Yellowstone.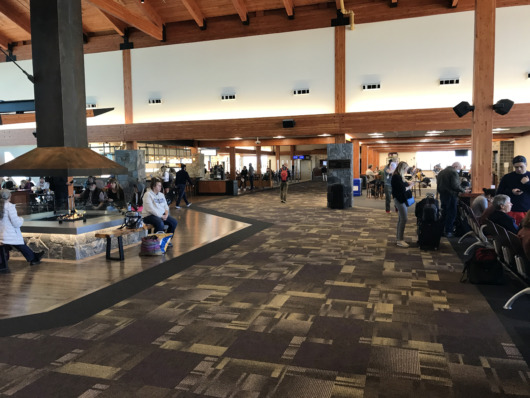 The "feel" and theme of the airport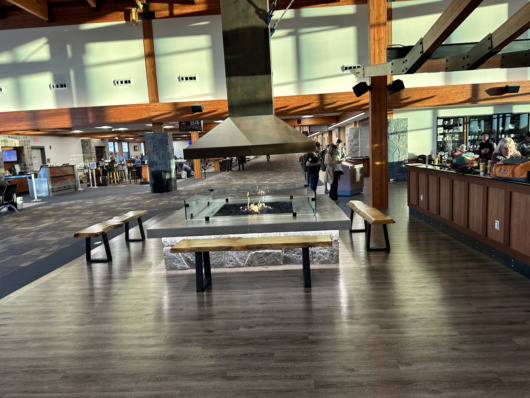 Fire pit inside the airport, so cool.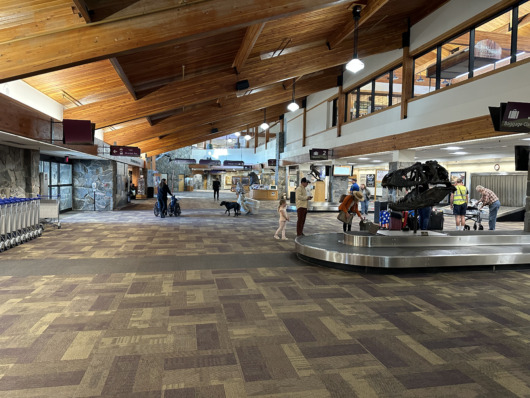 Baggage collection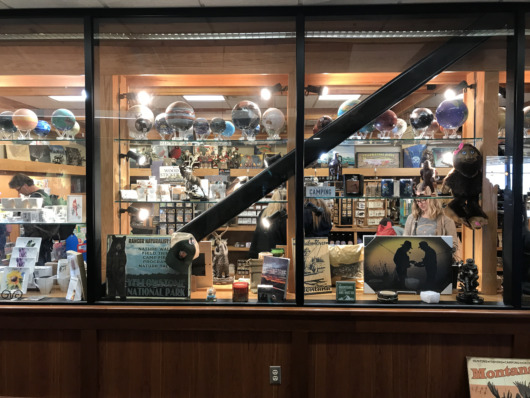 One of their souvenir shops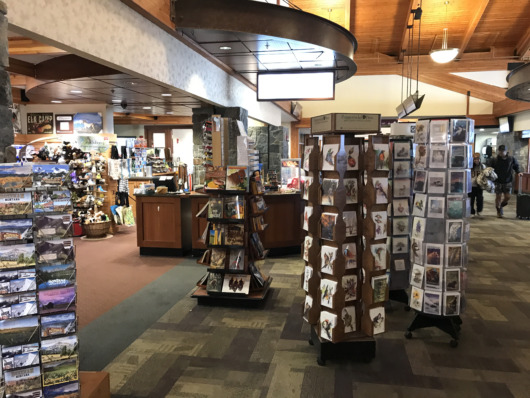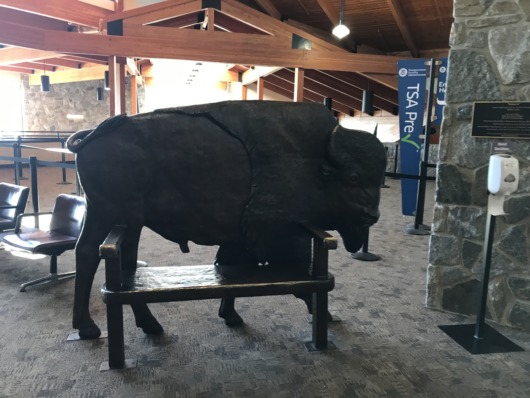 Highlighting what they are best known for – bisons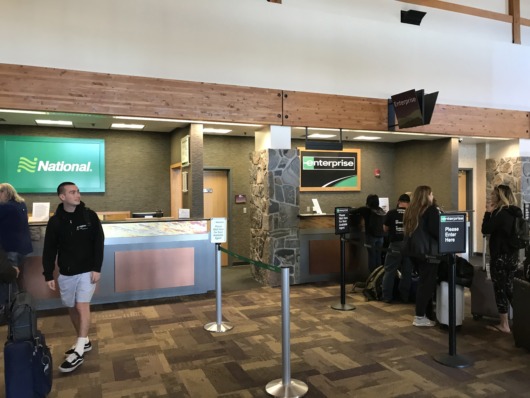 Car rental.  We went with Enterprise.  The wait for the line was very long.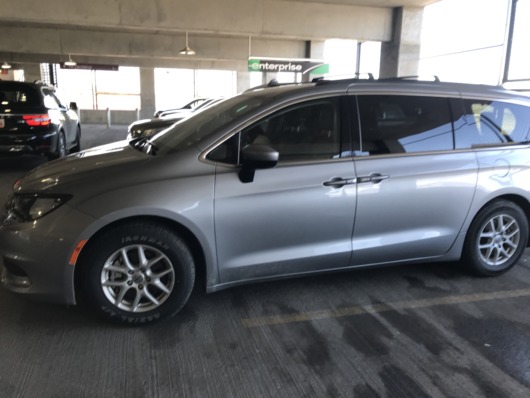 We got "upgraded" to a Chrysler voyager!  I was very excited because this was the largest car I've ever driven.  When braking, it needs more time than usual to decelerate, so I often had to keep my distance even more.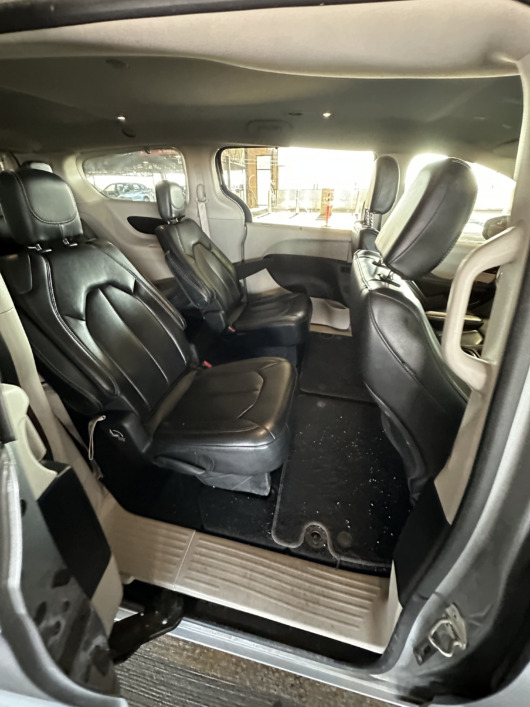 Checking the interior.  Lots of space in the back.
Showing it off for its full glory
Accommodation (Airbnb)
While I wasn't a fan of the location of the Airbnb (20 minutes from Downtown), it was less than 10 minutes away from the airport, which also meant that every time we drove to our Airbnb, we passed by these construction houses.  That being said, once you arrive near your destination, the neighborhood was quite lovely, sort of like being in a suburb.
As we didn't want to risk being too far away from the airport the night before our flight back to San Francisco, we decided to move from Jackson Hole and drive all the way back to near Bozeman airport for our final night.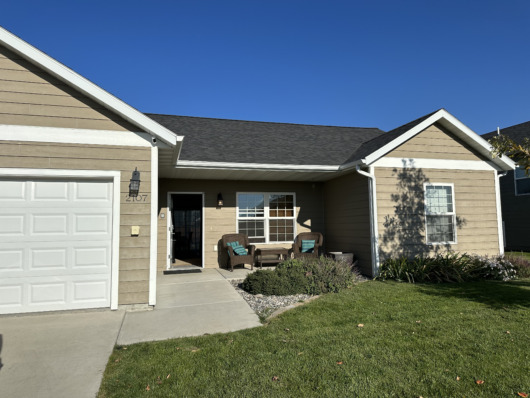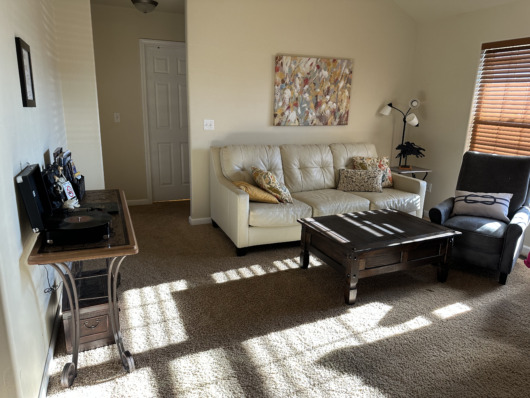 Living room.  Love the sunlights sneaking into the house.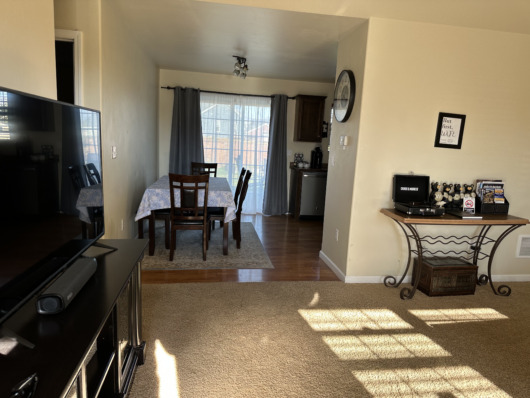 Connected to the kitchen.  Right you can see a vinyl disc player.  First time using one.  Nice touch.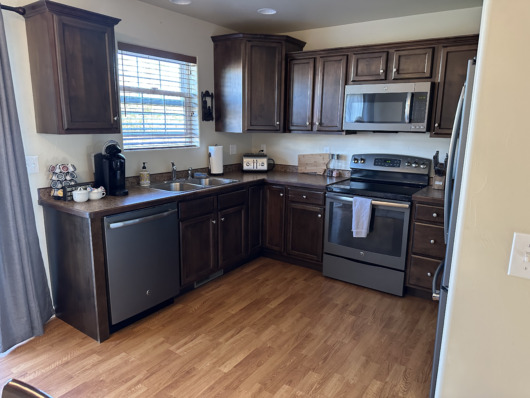 The kitchen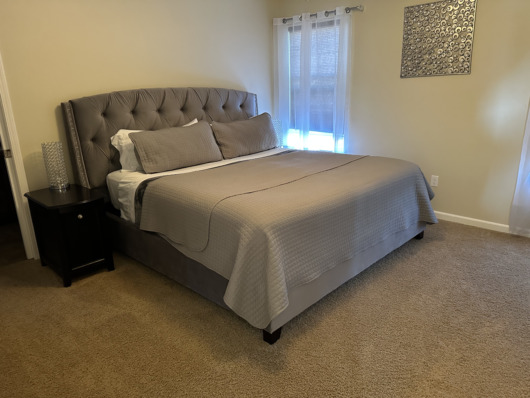 One of the bedrooms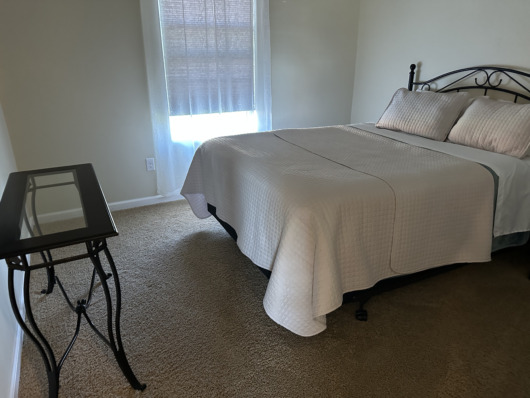 The second bedroom.  In total, there were 3 bedrooms.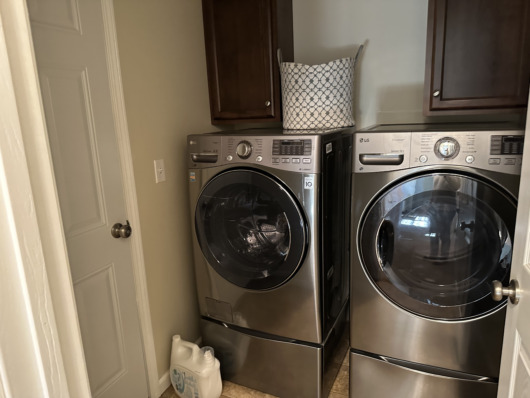 Laundry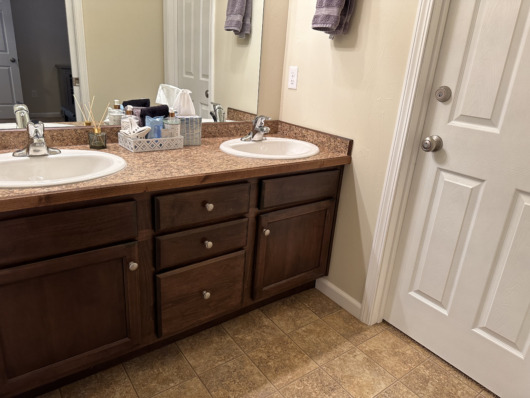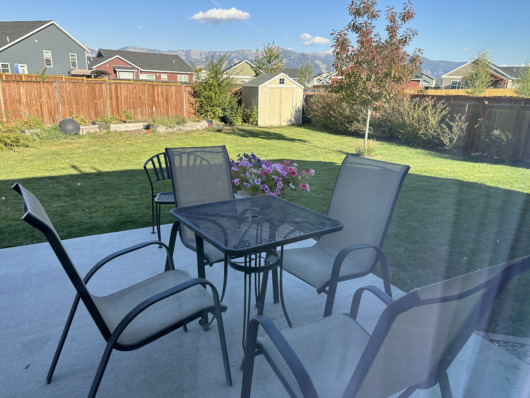 Outdoor backyard that I never got out to use.  Wish we had more time here than just one night, I actually liked this accommodation
Restaurants
BAR 3 BBQ (website)
I was excited to try some real American food while out in Montana.  This was our first meal (lunch) right after landing at the airport, about a 5 minute drive away.  Sad to say, while the service was great and friendly, the food was soso.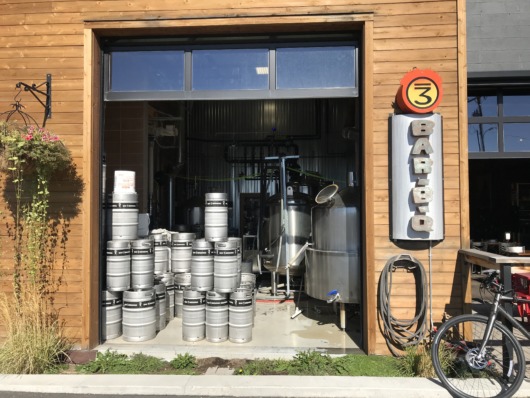 They also brewed their own beer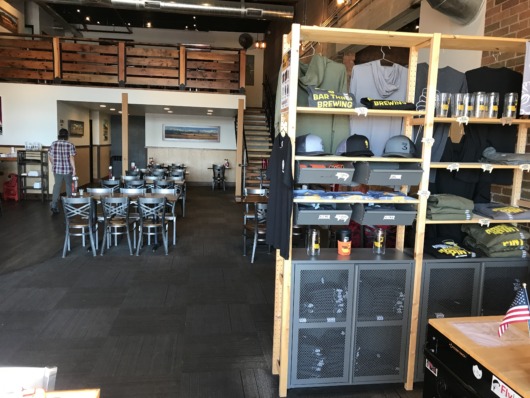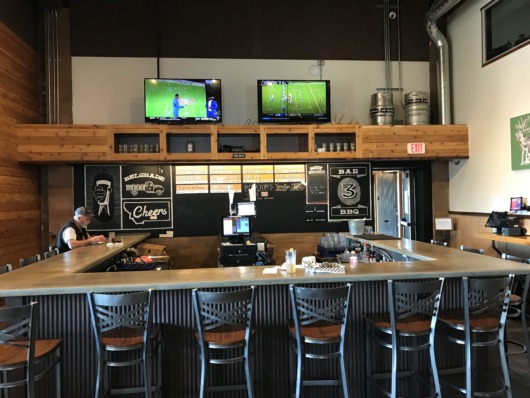 The bar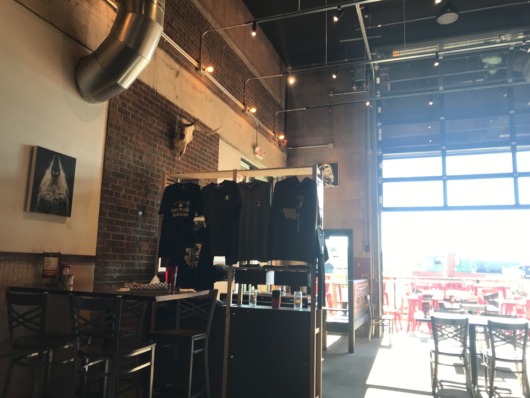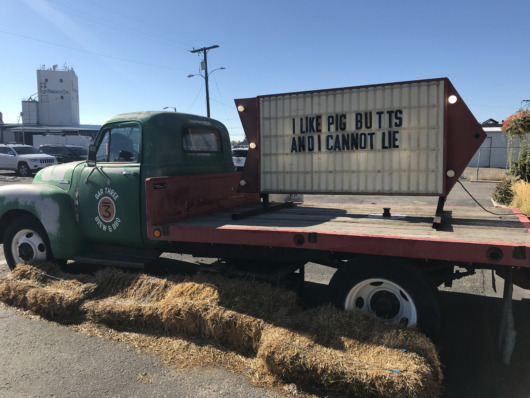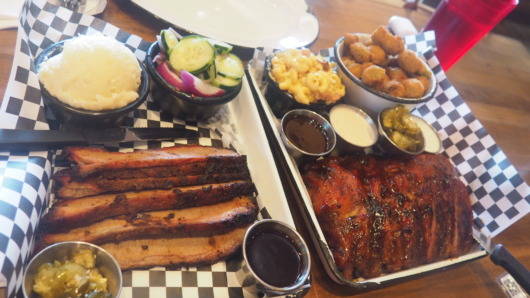 The meats were too dry.  We got fried Okra and mac n cheese as sides, neither of which were anything special.  The meats we got were sliced beef brisket and half rack of baby back ribs.
Blackbird (website)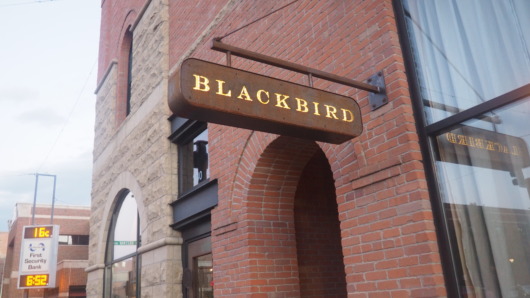 A popular restaurant that we didn't get to go to because they were renovating their restaurant interior on that particular day.  Pasta and pizza.
Burger Bob's (website)
From the exterior, it looked like a proper, no bullshit, classic American burger joint, and it fit the bill perfectly.  Definitely recommend going!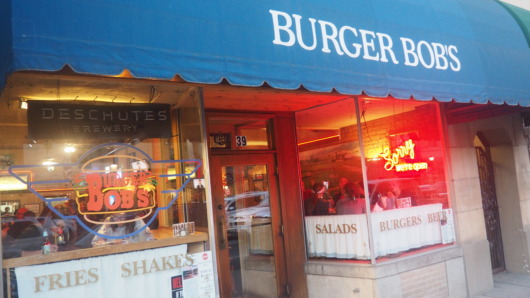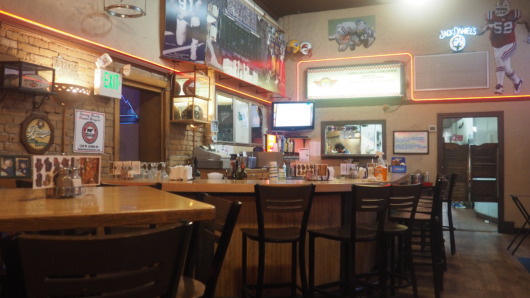 While you don't see it here, the Montana State University's mascot was proudly displayed here like other shops around the area.  Most notable about this restaurant was that they proudly celebrated many Bozeman athletes and talked about their achievements.  It doesn't have to be nationally, some were notable collegiate athletes as well.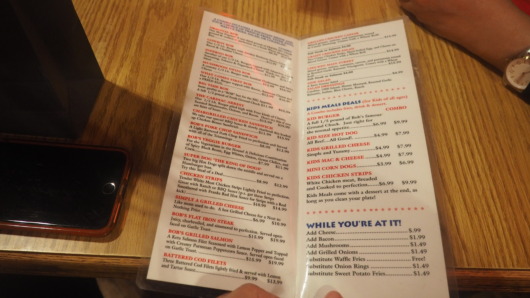 Their menu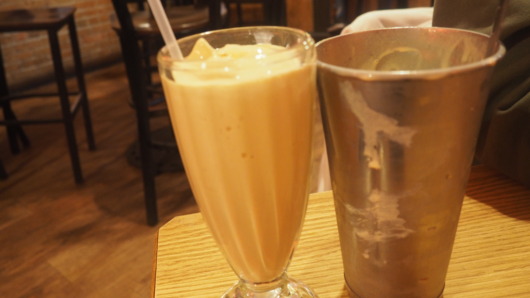 Their special milkshake of the day – pumpkin milkshake.  Yes the right with the stainless steel glass was filled with the remaining milkshake.  Literally I finished two glasses of these.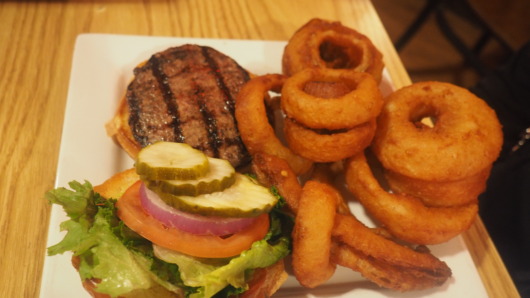 Original Bob burger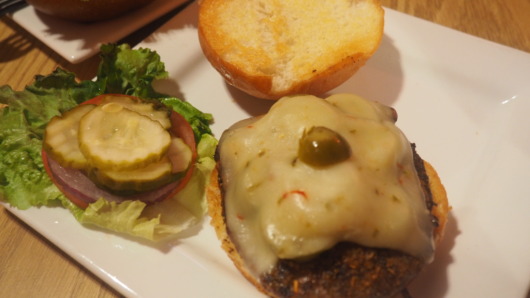 Inferno Bob burger.  Don't worry, not that spicy, just yummy!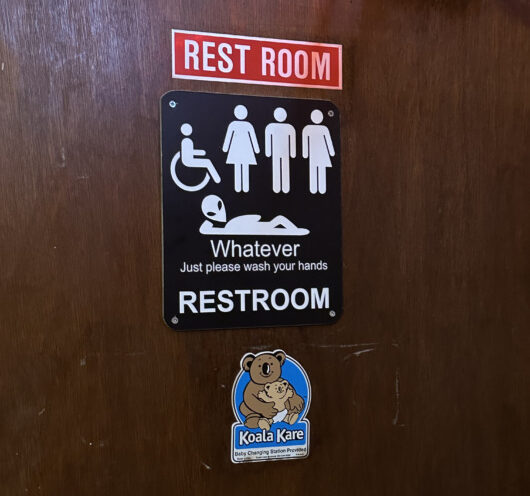 Which one are you?
Five On Black (website)
A Chipotle-style Brazilian fast food restaurant.  We had this for lunch on the day we were flying back to SF.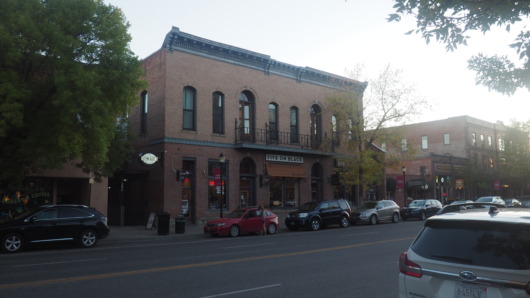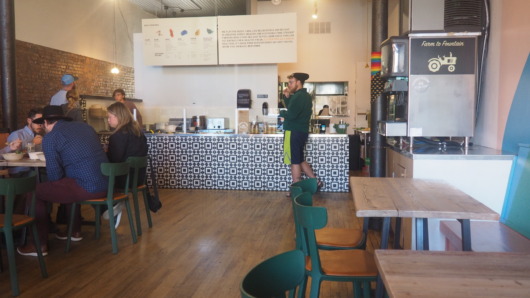 Like Chipotle, you choose your own base, meat, sauce, side, and other toppings.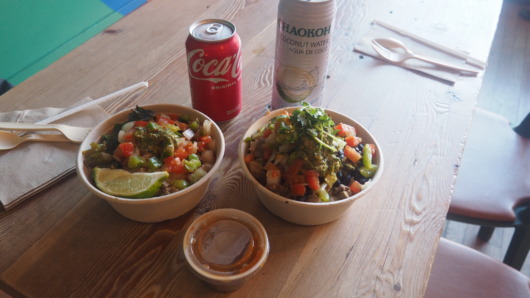 Yum yum
Rockford Coffee (website)
A bit of a story.  So the night before our flight back to San Francisco, our United airlines flight got cancelled, reason related to current or anticipated disruptions related to airspace and/or ground congestion.  I guess it's the airport's fault and not the airline's?
So.  We had to rebook a new flight or choose a different United flight.  The latter would have resulted in one extra day in Bozeman, so we booked a Southwest flight for our original day but we got in at the evening instead (and we had to stop in Las Vegas).  By the way, since our flight kept getting pushed back, when we changed flights in Las Vegas, we had literally 15 minutes to get from one gate to another; we barely made it in time.
Anyway, because our flight was in the evening than the original afternoon, we had some spare time to kill in downtown Bozeman.  That's how we ended up in this coffee cafe.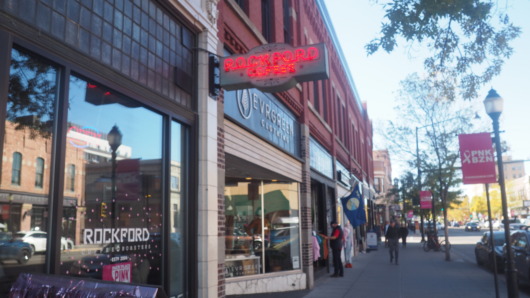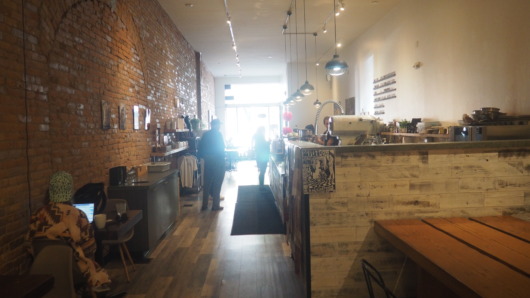 Ross Peak Grill
Since our flight was at 8pm ish, and we would be landing in San Francisco by around 11pm, we decided to have dinner at the Bozeman airport.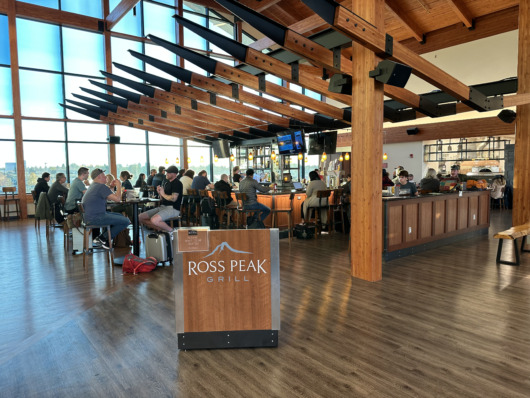 Food was decent, beers were great, and opens till late.
Downtown Bozeman
A few photos of Downtown Bozeman.  I think visiting here for a day is fine, but if I was living here, I'd get bored of here pretty quickly.  One street of restaurants, rugs, crafts, clothing shops, etc.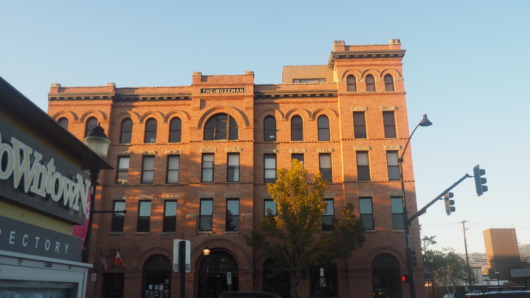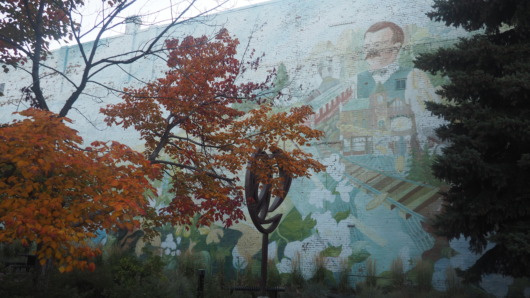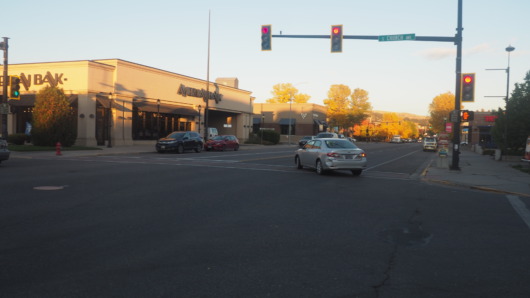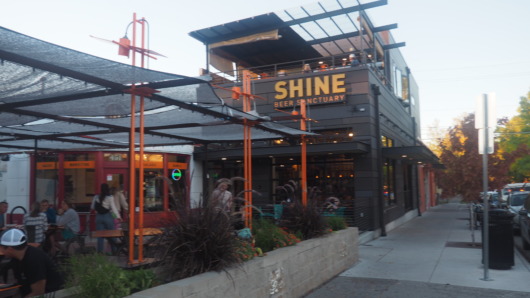 SHINE Beer Sanctuary + Bottle Shop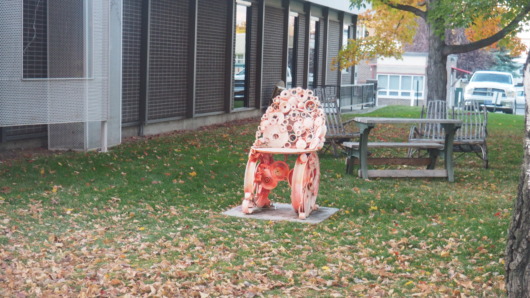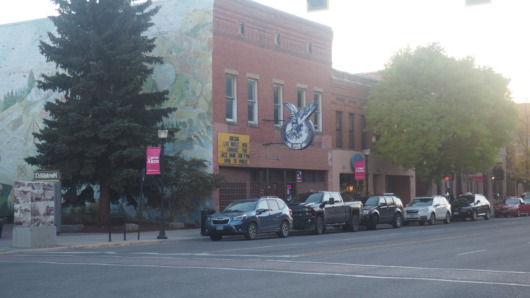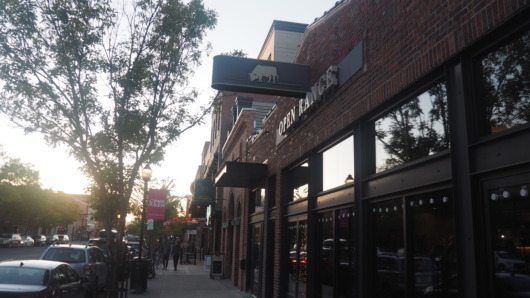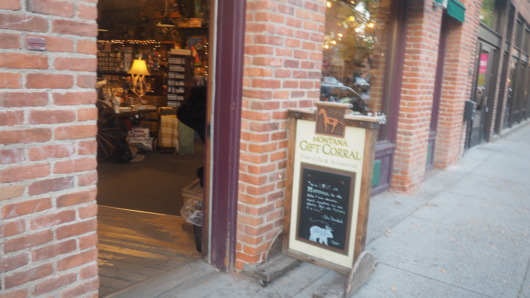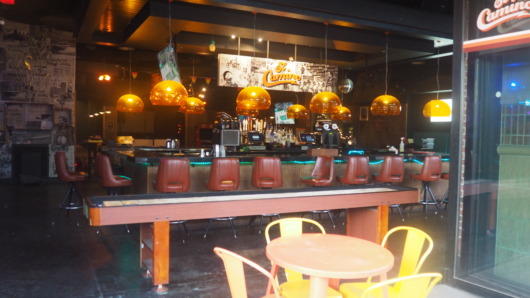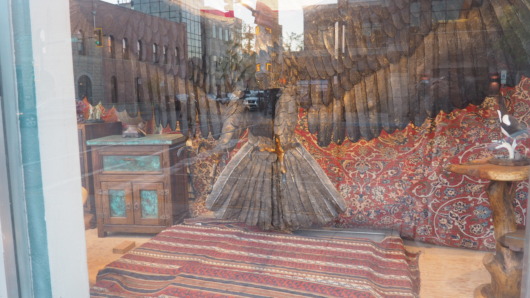 Rocky Mountain Rug Gallery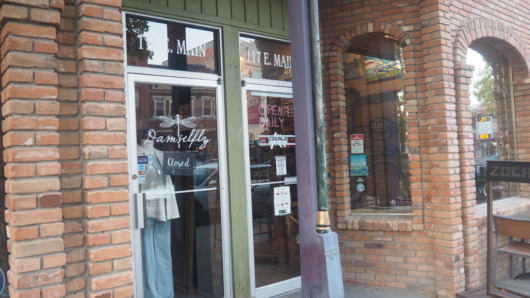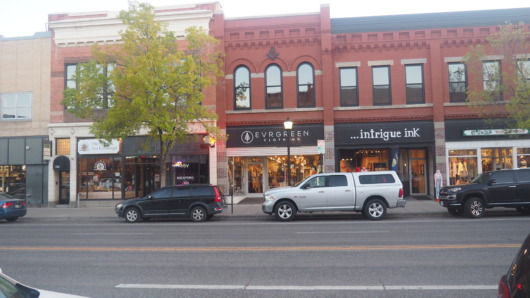 Most shops are closed by 6pm, almost all by 7pm, and restaurants close by 9pm, a few 10pm.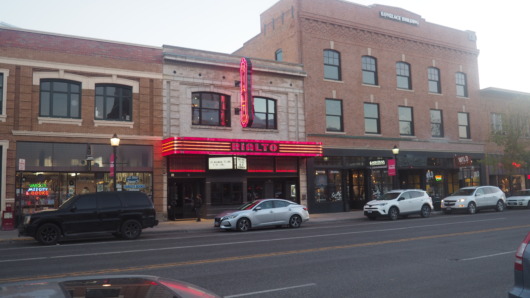 Rialto, an artistic and cultural event space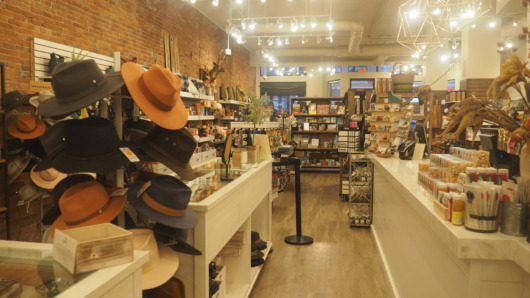 heyday shop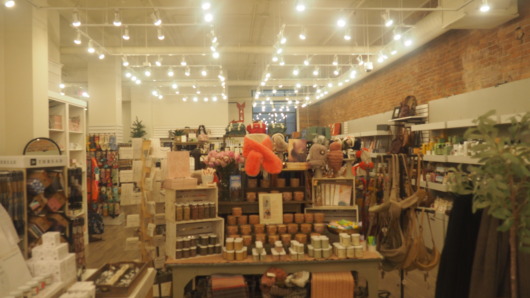 Also heyday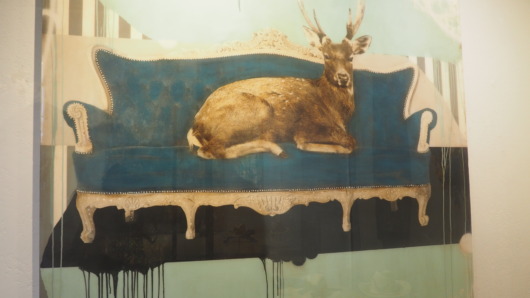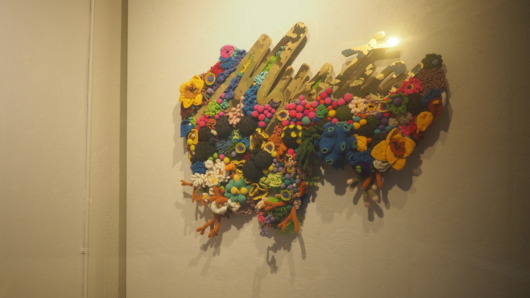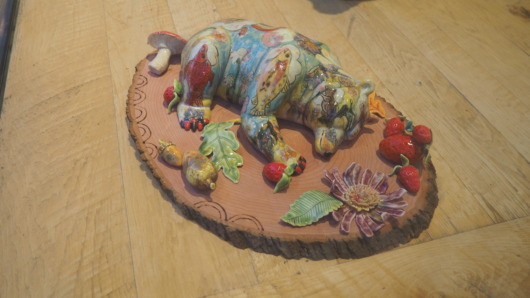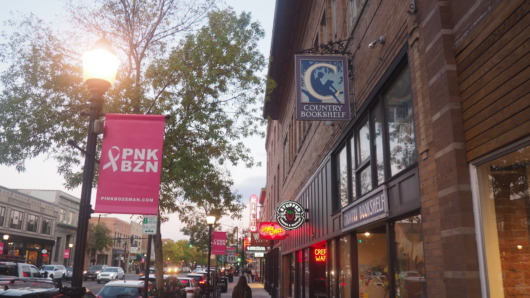 They were promoting breast cancer awareness with their PINK BOZEMAN campaign.  Pole banners were seen everywhere on the main street.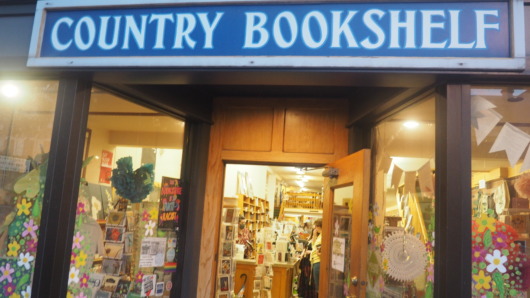 Country Bookshelf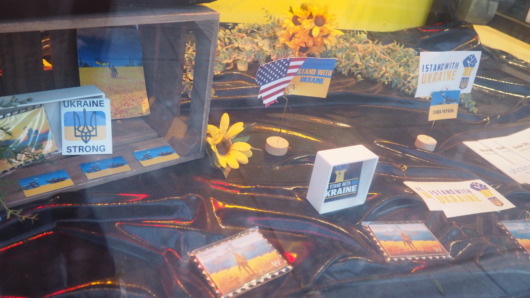 Shops were quite supportive with standing with Ukraine (the current war against Russia)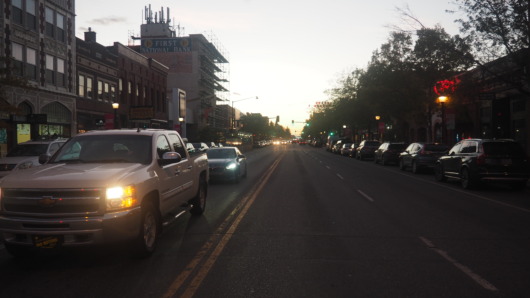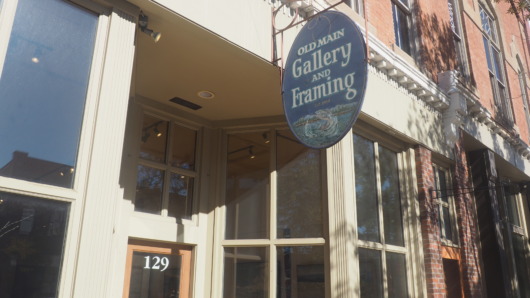 Old Main Gallery and Framing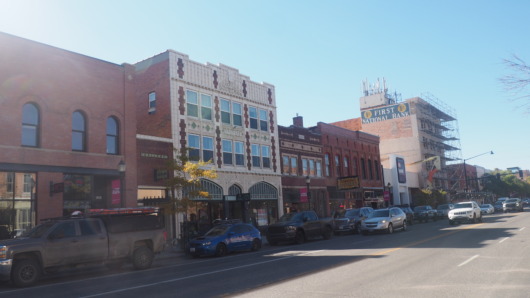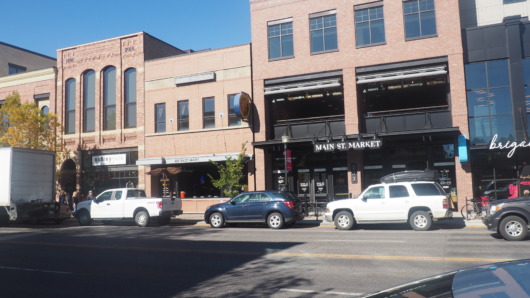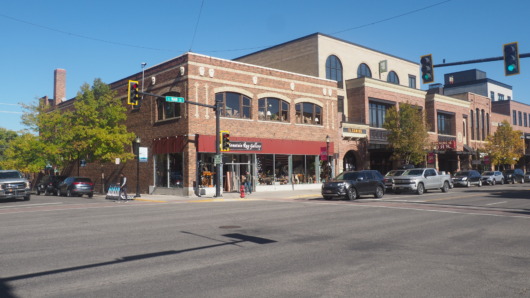 Again we see the exterior of the Rocky Mountain Rug Gallery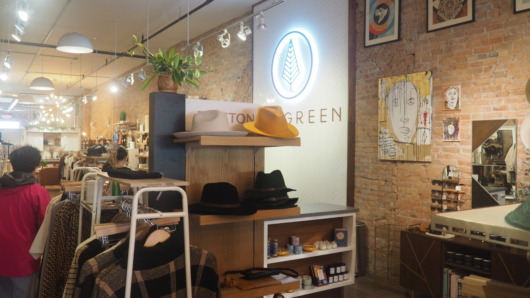 A shop called Evrgreen selling boutique female clothing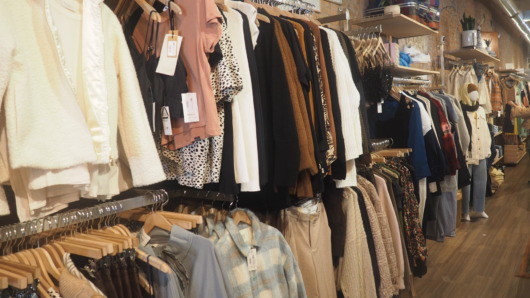 Also part of Evrgreen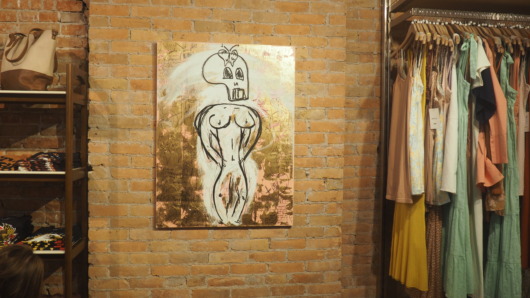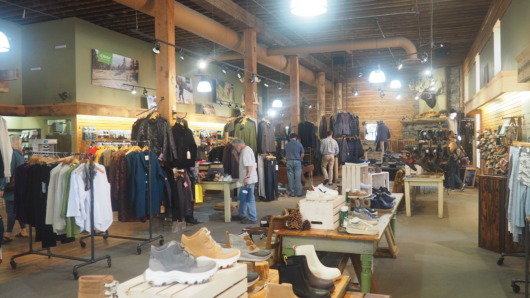 Another shop mainly selling for hiking and outdoor clothing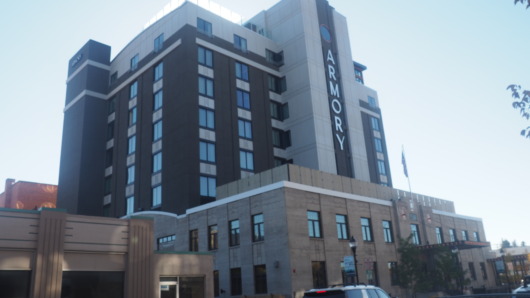 Armory
Montana State University (website)
MSU has a very beautiful campus.  The trees were elegant and colorful, they were gorgeous to look at and they don't steal the attention away from the main focus which were the campus buildings, campus atmosphere, and students themselves.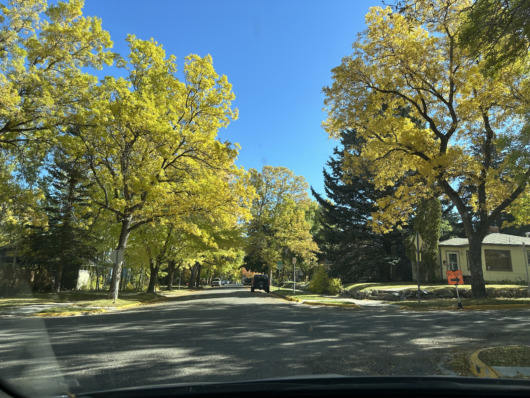 On the way driving to campus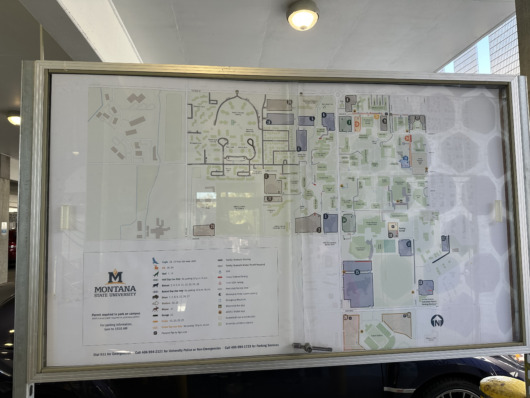 In case we got lost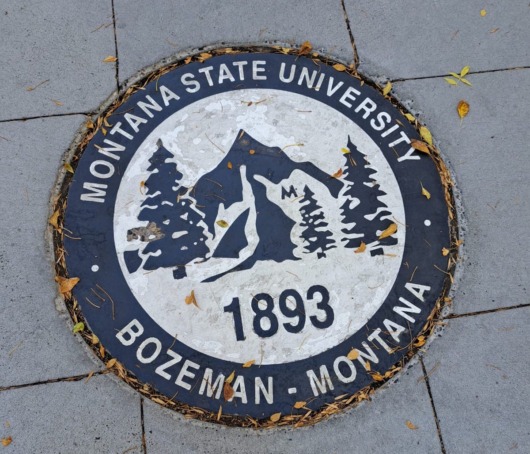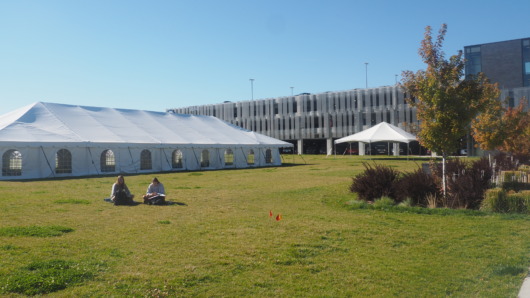 I hate how the campus parking lot forces you to use an app to pay for parking.  I didn't but we were there only for about 30 minutes. (first 30 mins free parking anyway)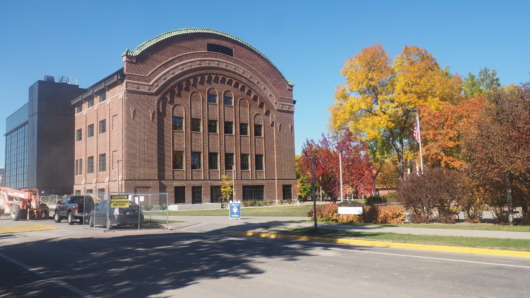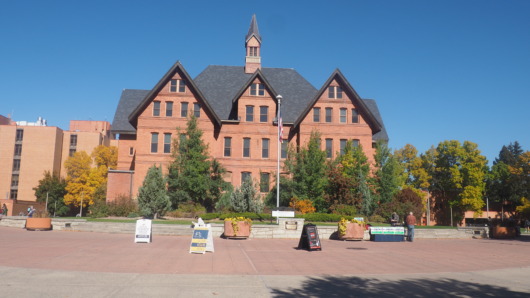 Montana Hall.  By the way, walking around campus, I noticed that we were like the only non-white persons on campus.  Even around Bozeman the city was predominantly white, very different from urban cities like SF and LA and NY.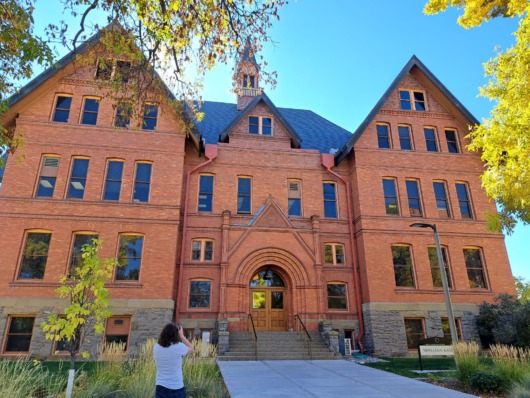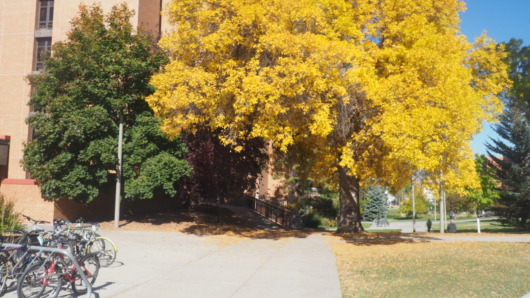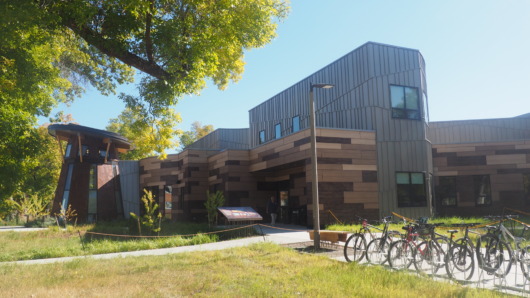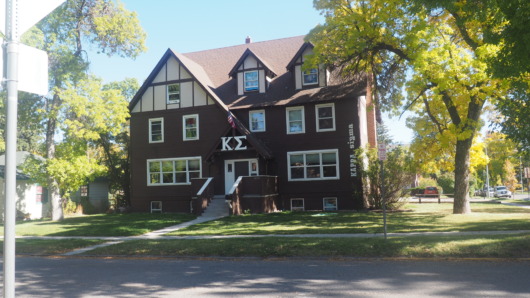 Kappa Sigma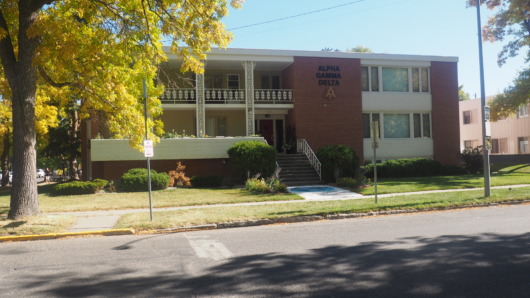 Alpha Gamma Delta