Quick tips about Hokkaido: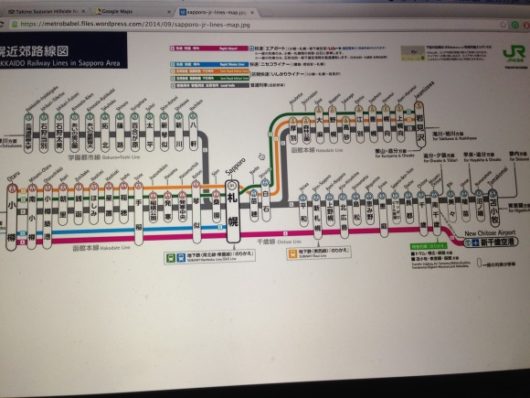 The people here do not speak any English… like at all.  You'd expect the hotels to know English, but a majority of the staff couldn't speak the language even one bit
As yen continues to depreciate, the value there keeps getting cheaper.  I was extremely happy with what I was getting for food and for shopping for the price I was paying
So yeah it's a food paradise
Since public transportation is quite expensive, and since the weather can be a bit harsh in winter times, I would actually recommend renting a car if you have a group of three or more.  4 days rental was quoted at 29,000 yen including insurance
If you are traveling short distances and going with 3 or more people, you can consider riding a taxi too
Felt very safe the entire trip
If you want to see the autumn leaves, you should go there around Sept / Oct.  If you want to go for skiing / snowboarding, you should go there around December to February
Sapporo is a great city, but to appreciate Hokkaido's scenery, you really have to go outside the city to other parts of Hokkaido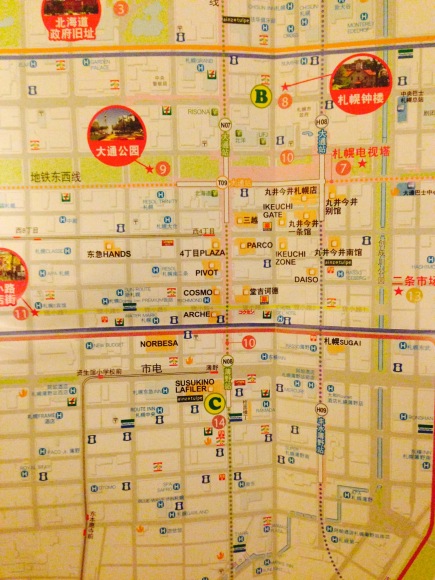 I highly recommend going here at least once.  For me personally, I think Hokkaido, especially during winter times, is a much more romantic city than many other cities including Venice, Italy (which I think is overrated).
General info: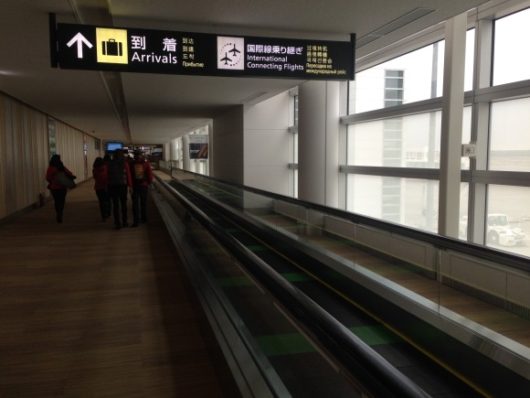 we used asia miles to redeem the flights for this trip (Cathay Pacific's flight reward program)
side note: amazingly, entertainment systems are now installed even in short trips (4-5 hours)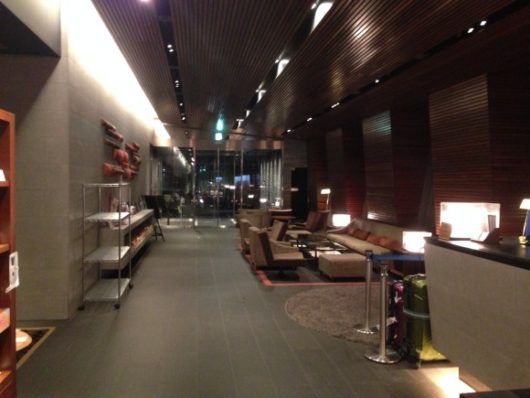 Accommodation for Sapporo: Best Western Hotel Fino Sapporo; very conveniently located 5 mins away from the Sapporo terminal station and close to Hokkaido University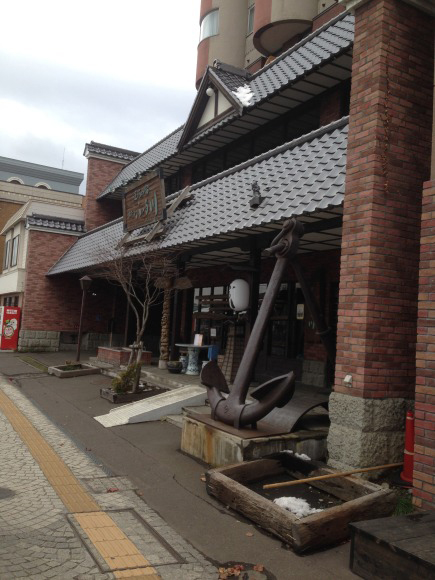 Accommodation for Otaru: Otaru Furukawa; has both indoor and outdoor hot springs, and a private hot spring if you desire
Day One
By the time we were out of the airport and checked into our hotel in Sapporo, the time was about 4:30pm, and it was already getting dark, and super cold (1 degree Celsius).  Make sure you bring your gloves and a hat in the winter so you could feel warm!  The first night I didn't have my gloves and while I was taking pictures, my hands were freezing!
The first thing that we did there was we headed to the shopping malls around Sapporo station.  There were a couple around there, but we didn't go to every single one of them.  One of the malls we went to was Daimaru, and the other two were Paseo and Apia.
The first thing I did at the shopping malls was I headed down to the basement of Paseo, where there was a supermarket with lots of mini food stalls that I could sample.  So being the foodie that I was, I indulged myself into a bunch of different food items.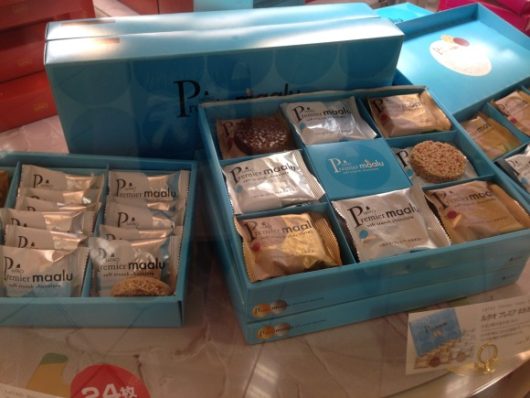 From there, we walked outdoors in the frisky breezing cold and made our way to the Sapporo TV Tower.  You would think as a landmark this tall it'd be easy to find our way to get there, but there were a couple of buildings blocking our view so we had to ask a couple of people along the way.  Took more than about a 20 minute walk from where we were, but the walk there was treacherous because of the coldness.  You can also take the JR train to Odori station to get here.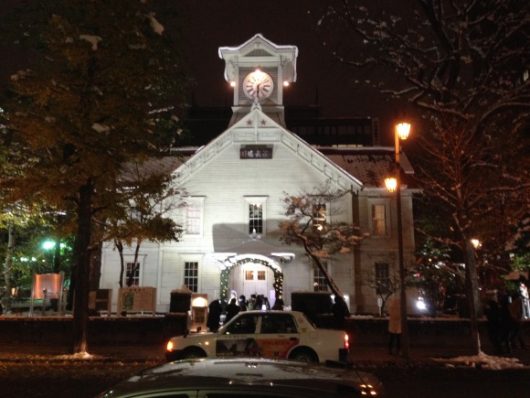 A random beautiful house we saw on the way.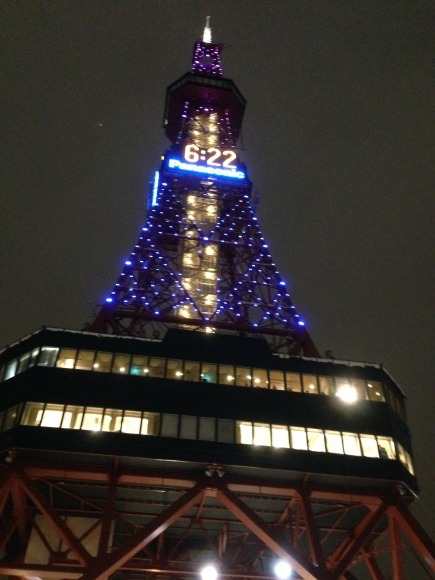 Sapporo TV Tower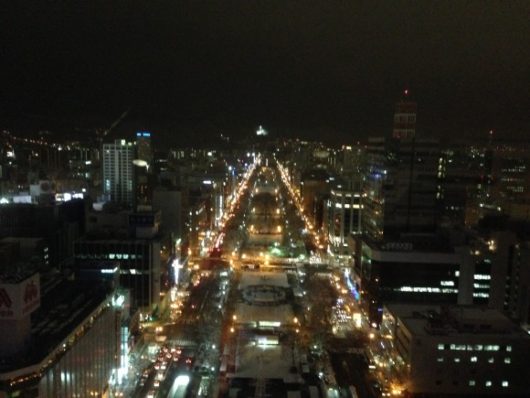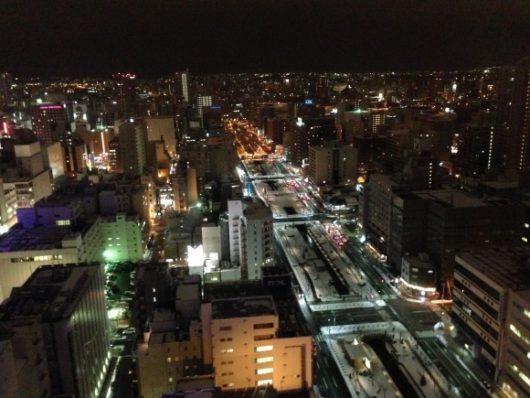 Prior to this trip, I researched that Susukino was a good place to go to after 7pm.  Susukino is one of the largest red light districts in Japan, but that shouldn't deter you from going there because that stuff is more 'hidden'.  Instead, Susukino is filled with restaurants, bars, and pubs.  Anyway, first we of course were exhausted and hungry so we stopped by a local restaurant for our first meal in Hokkaido, and I got to say, it wasn't bad at all!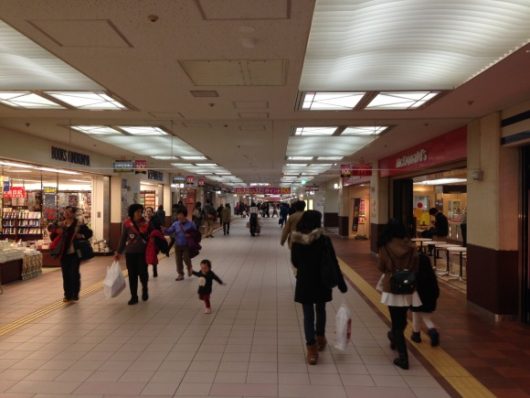 So cold we decided to use the underground shopping areas to head towards our direction.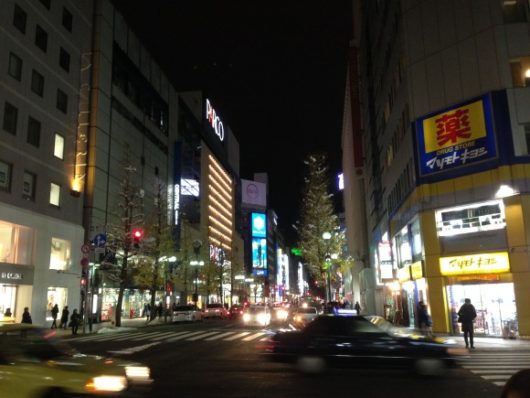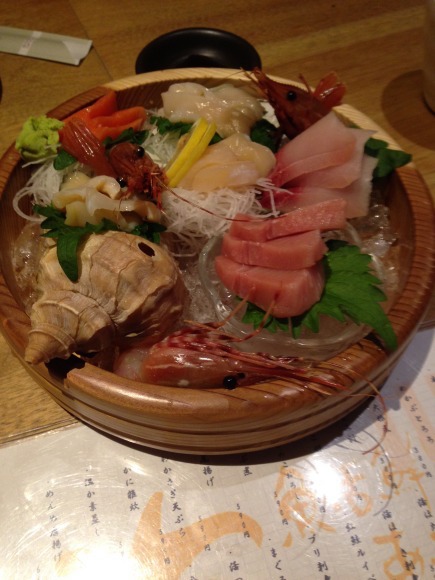 Our first dish at our first restaurant in Hokkaido!
Along the way, we actually stumbled on to Tanukikoji Shopping Street instead.  Unfortunately by the time we arrived (around 8:30pm), most of the stores were already closed, so we only walked a couple streets down just to get a feel for the place.  We would eventually head back here again the next day though.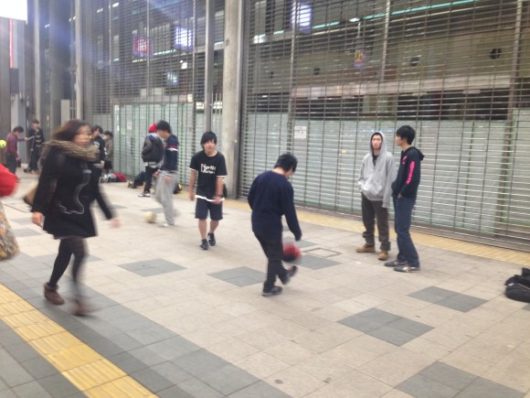 Kids were playing football and skateboard at one degree Celsius at Tanukikoji… =o='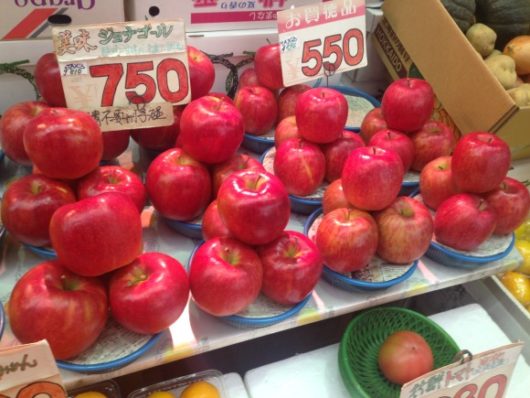 You have to eat your fruits in Hokkaido… they are amazing!
Eventually, we made our way to Susukino and it turned out to be the most bustling spot of the city.  Reviews did say to come after 7pm, and we were welcomed by bright lights and streets and streets of restaurants and dessert places.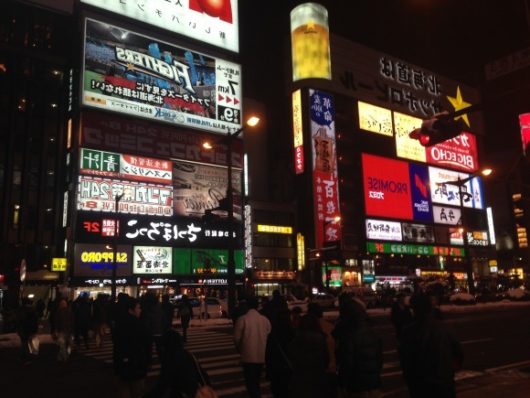 Day Two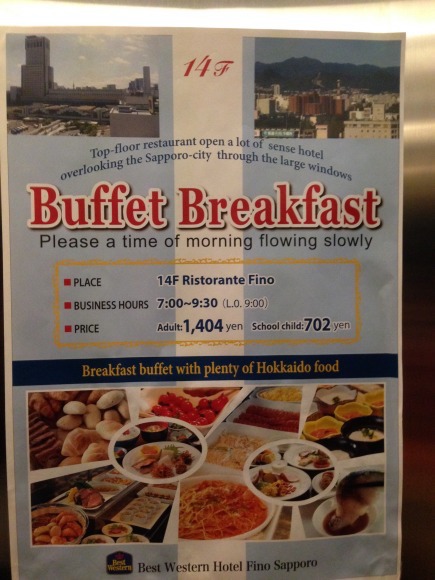 After breakfast at the hotel, we made our way to the shopping malls around the Sapporo JR Tower.
We first revisited Paseo again.  Paseo is actually split into three different sections – Paseo West, Paseo Center, Paseo East, so we took our time to revisit some of the other parts that we didn't get to visit on day one.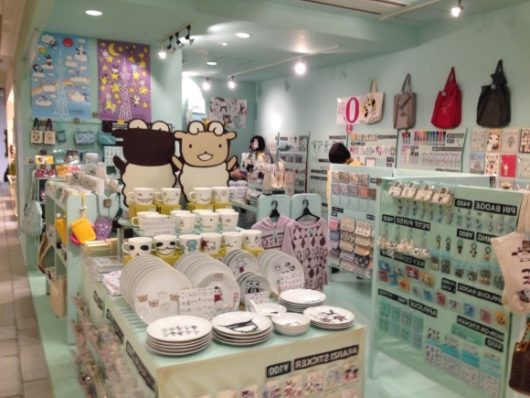 Then we went to go to Stellar Place, which was connected to Paseo.  This turned out to be one of my favorite shopping places in Hokkaido since the style of the clothes was unique and the quality of the clothes was very good.  Of course, the prices here were also more expensive as well.  There were men's clothing, women's clothing, and also street style wear.
Afterwards, we took a taxi to Sapporo Factory.  Honestly, this place was hugely disappointing to us.  Besides restaurants, shopping outlets, and a couple of random stores, there really wasn't much to do here.   We also tried some beer tasting at a small bar.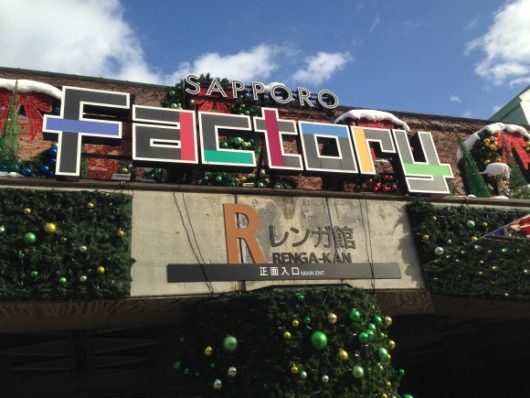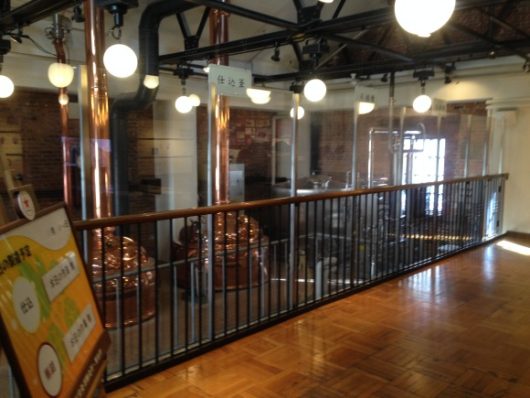 No matter.  After the let down, we again took a taxi to Nijo market.  Surprisingly, we were the only tourists there.  After doing a quick walk around the market, we settled for a restaurant that was located inside and of course, we ordered what everyone else would order when you come here – sashimi rice!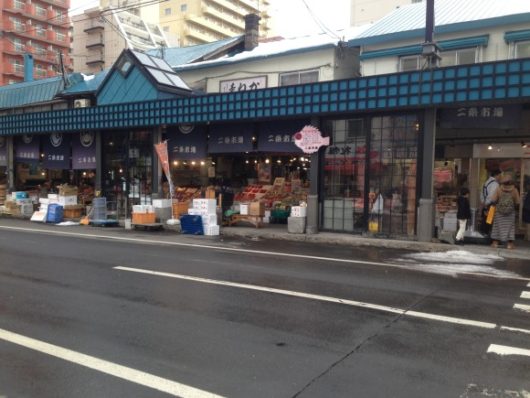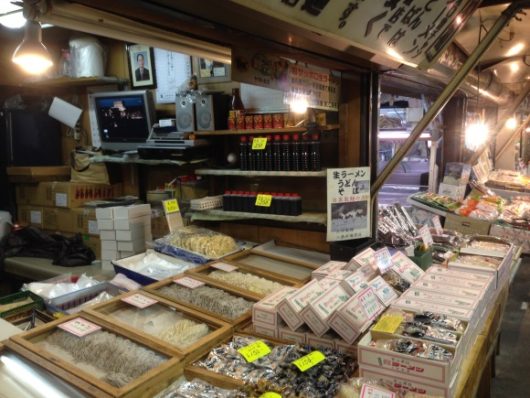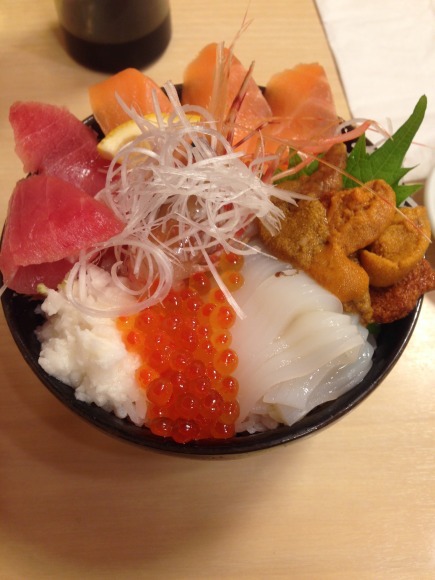 Nijo market was conveniently located next to Tanukikoji Shopping Street, so we made our way there again and this time, all the shops were open (except for some restaurants).  There were clothing shops, souvenir shops, and of course the highly addictive pinball machine shops.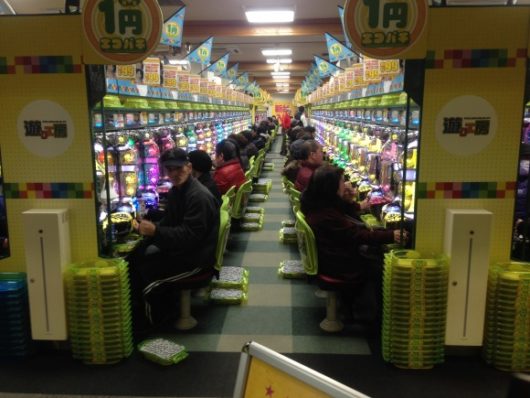 There was a Japanese pinball machine operator that recently got listed in IPO in HK and I thought… who the hell plays these?  Then I came here.
Hokkaido has a lot of underground shopping as well.  There was one conveniently located underneath Tanukikoji called Pole Town and so we went underground to check out the shops there as well.  The famous shopping mall Parco was also connected to Pole Town, so after shopping Pole Town, we checked out Parco.
In Day one, we passed by a restaurant in Susukino that is famous for its crabs, so we reserved a spot to eat for Day two at 8pm.  After all the shopping though, we were just so tired we decided to go there early and ended up arriving at 6:30pm (so we weren't exactly hungry yet).
As you may know, one of Hokkaido's most famous delicacies is crabs, so of course we had to try the crabs there at least once.  At the restaurant, they provided many different sets, and we ended up ordering two sets of king crab served in a variety of different ways.  The menu says that the set is a one person portion, but trust me, even with three people (including me) we had trouble finishing two sets.  Each set was a 12 course dinner, and the crabs were served in sashimi style, shabu shabu style, tempura style etc.  Crab restaurant website: http://www.kani-syougun.com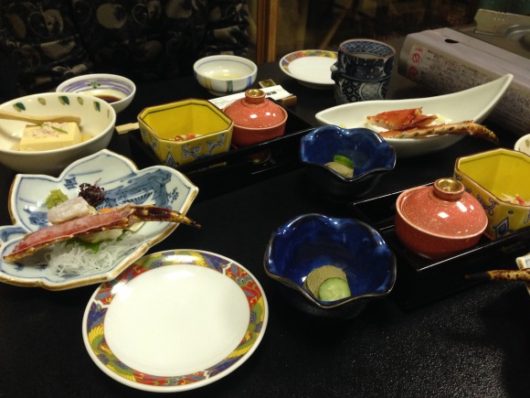 Day Three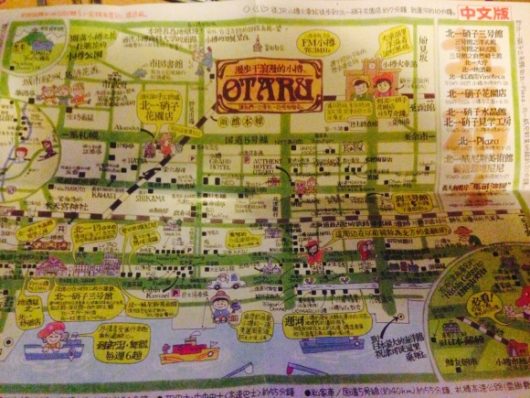 Our next destination was Otaru.  Otaru was made famous by the movie Love Letter, a Japanese movie released in 1995.  The place was noted for being once an important port for Sapporo, but now tourists flock here for its studio glasses, music boxes, and hot springs.  You can easily do a day trip and return to Sapporo on the same day if you wish, but I would recommend staying here for a night, especially at our accommodation Otaru Furukawa which provides hot spring services.
Anyway after breakfast, we decided to rent a car from Toyota Rent A Car, which is about a 5-10 minute walk from the Sapporo Station north exit.  We ended up paying about 22,000 yen for car rental for two days and four hours, which includes coverage insurance as well.  The company rented us a Toyota Vitz, and I've got to say, after driving both Vitz and Corolla, I am pretty damn impressed by Toyota cars.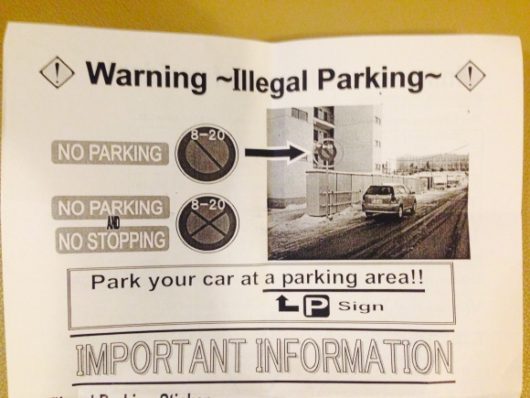 The GPS we used cannot find locations by typing in English, so be sure to have the phone number of your destinations ready beforehand so that you can input the telephone numbers of the locations instead!
The drive to Otaru from Sapporo is relatively easy.  Pretty much you get on the expressway and you will be there in about 30 mins.  Helpful tip: be sure to go to the toll booth that says 一般 if you don't have ETC installed on your car.
OK, so after parking and leaving our luggages at our hotel (check in time was 3pm), we made our way outdoors to visit Otaru's many attractions.  There were really two streets that are a "must visit", one of which is the Sakaimachi Street.  Anyway so along the way there was the Kitaichi Museum of Venetian Art, sake stores, souvenir stores, studio glass shops, snack shops, glass factories, music box shops, chocolate shops, and many Japanese restaurants.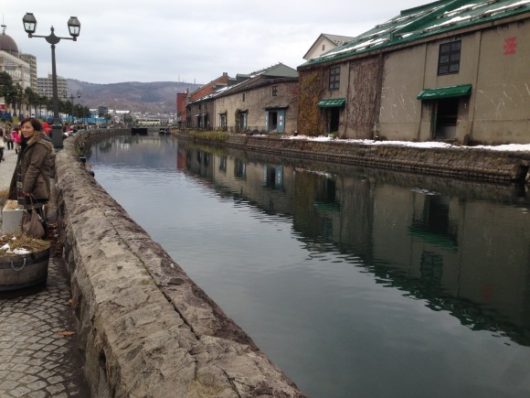 Otaru Canal.  Go here from Feb. 6 – 15, 2015 for the Otaru Snow Light Path Festival.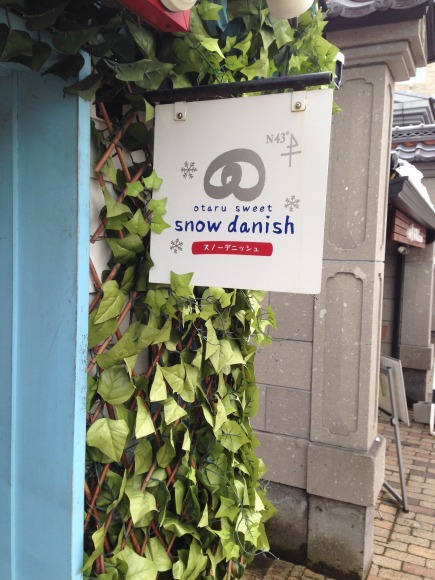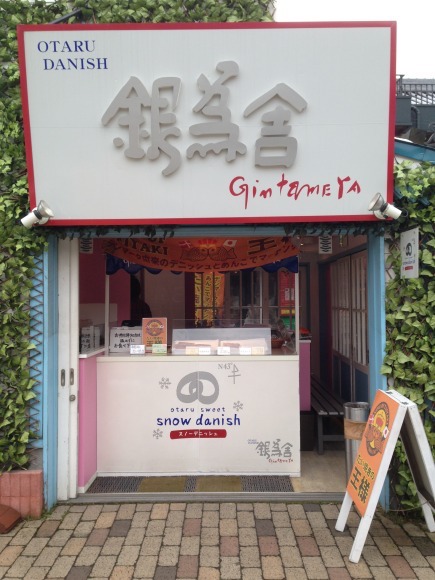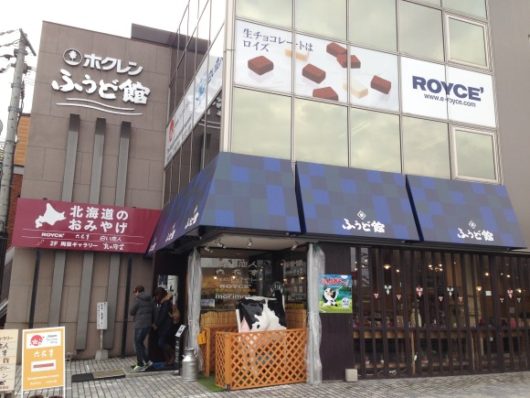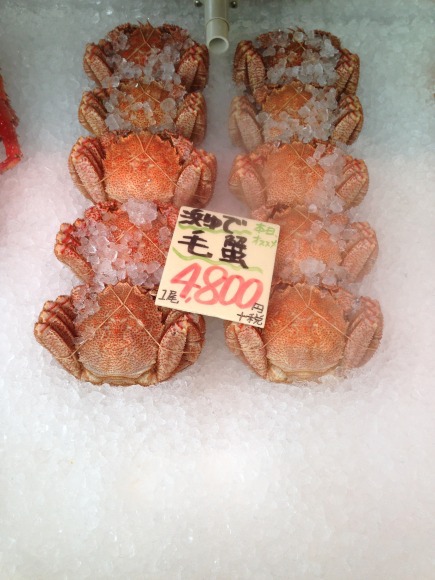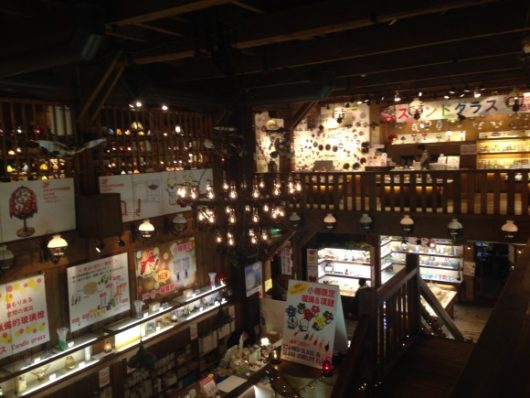 Lots and lots of stores selling studio glass.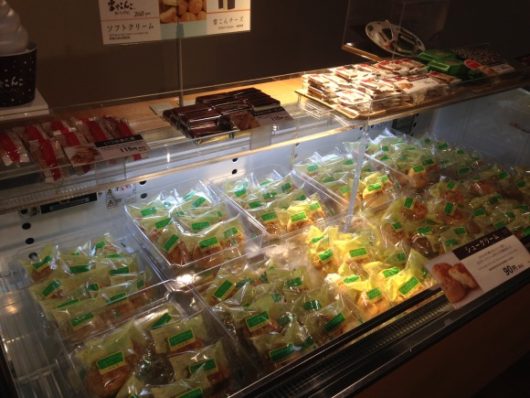 Cream puffs.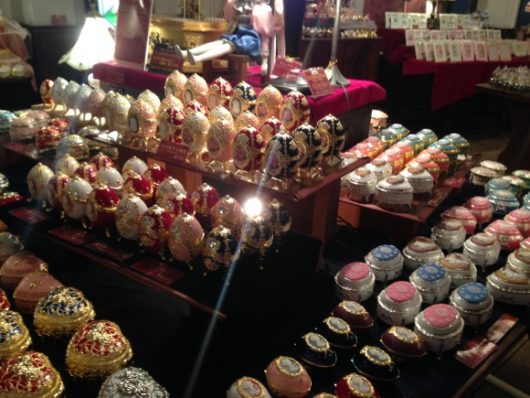 Must visit: Music Box Museum.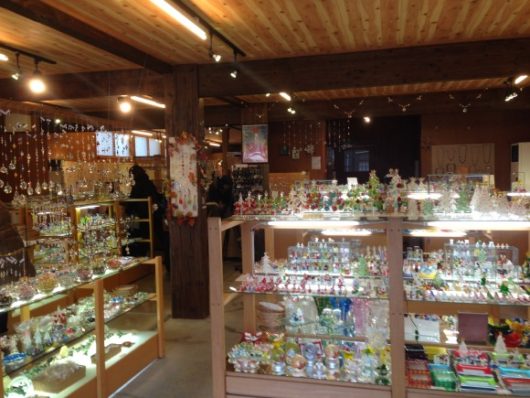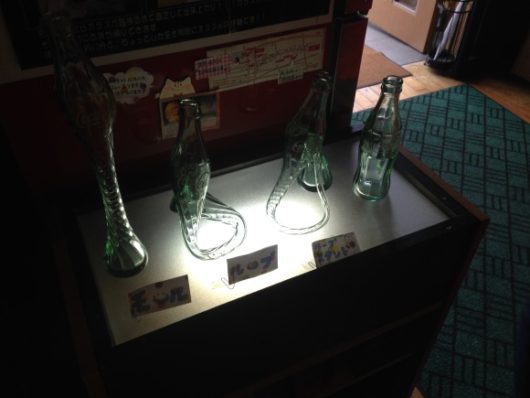 Modified Coca Cola bottles.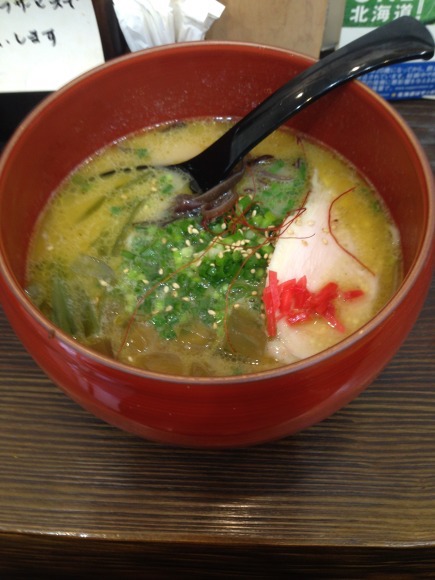 Some really delicious ramen we had.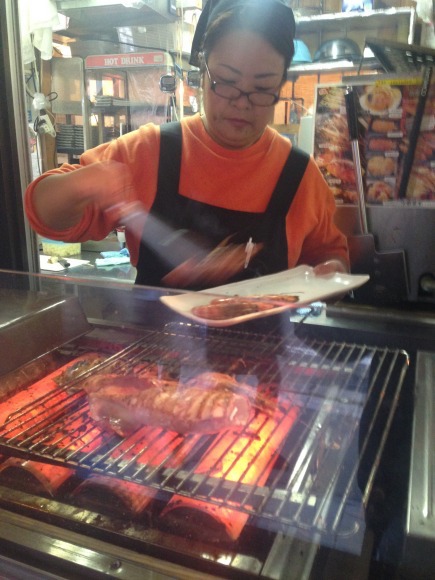 Streetside BBQ – MUST TRY.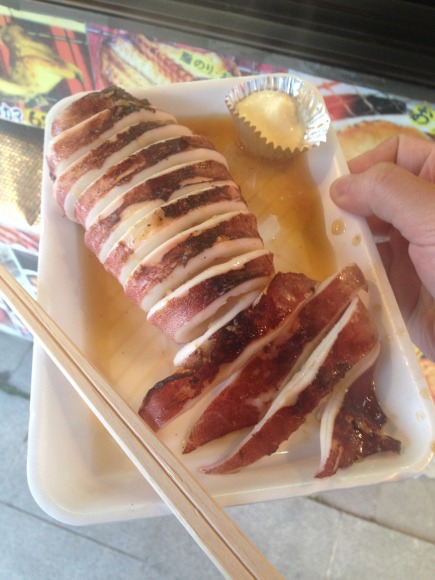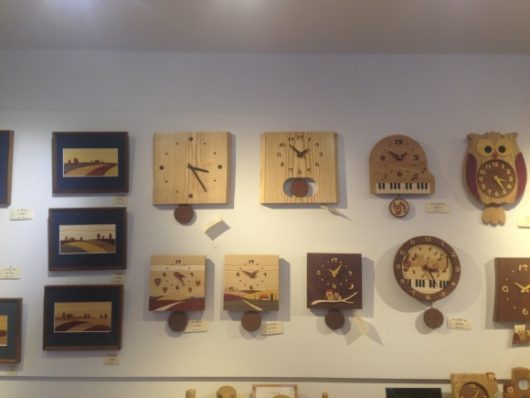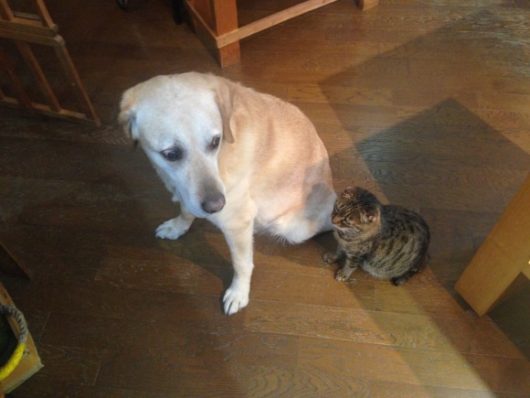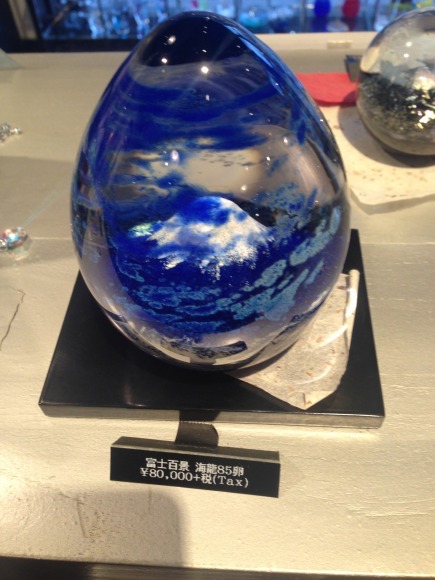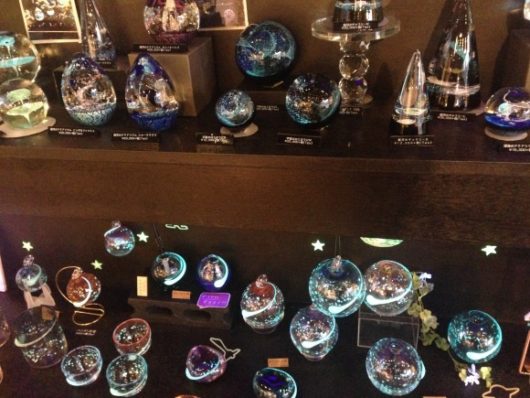 After all the walking, we decided to go back to our hotel and check in to have a quick 45 minute rest and share a cheesecake we bought at Le Tao.
After the resting, we continued our journey to a Otaru Beer Brewery (but it was more of a restaurant).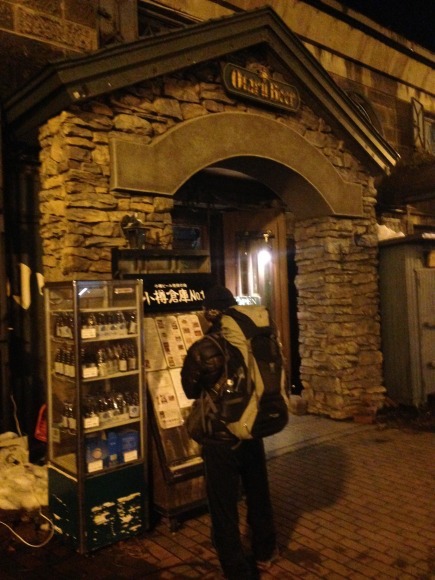 Otaru Beer
A quick walk around and we chose a highly recommended restaurant nearby our hotel (about 3 mins walking distance).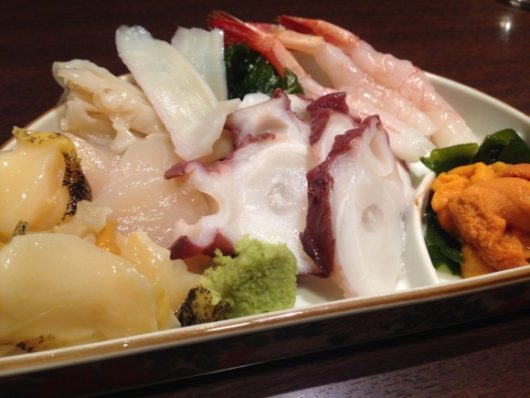 At night, we utilized the hot spring services in the accommodation.  Of course, males and females were separated.  They actually had two public hot springs, but they switch opening hours for those hot springs for males and females so that you can enjoy both of the hot springs.
Day Four
After breakfast, we went to experience the hot spring once again.
There was an ice cream shop that provided exotic flavors, again it was about a 3 minute walk from our hotel.  It closes at random times but luckily when we went, around 11am, it was open.  Their flavors included – squid, sake, beer, potato butter, cream cheese, apricot stone, sea urchin, purple sweet potato, and more.  www.kitanoice.com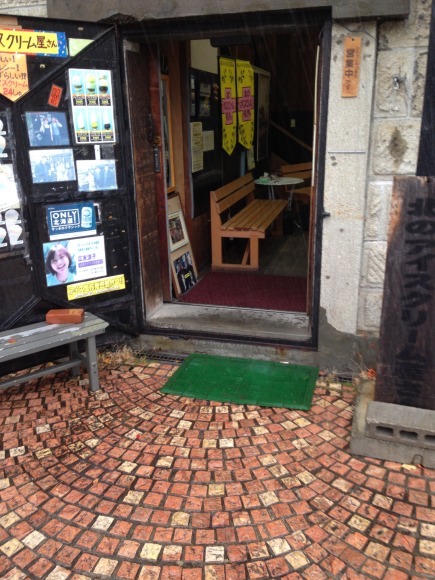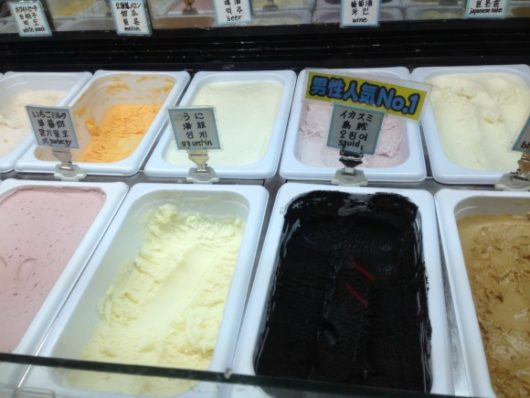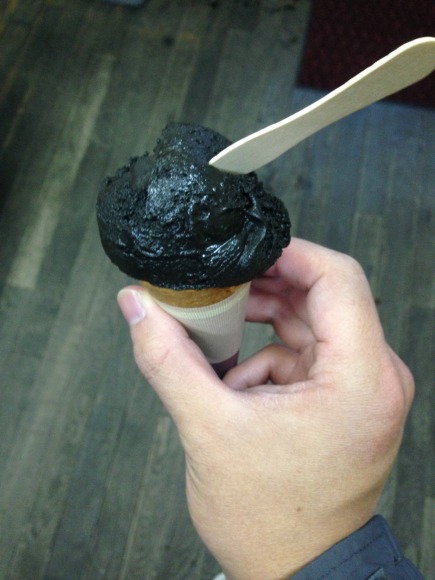 The Nikka Whisky wasn't exactly located in Otaru, and we had to drive about 35 minutes to get there.  At that place, you can join a tour so that it will guide you around the area.  We didn't do the tour, but we still get to experience the whisky (except for me since I had to drive), buy whisky and other souvenir at the souvenir shop, and visit the whisky museum (highly recommended).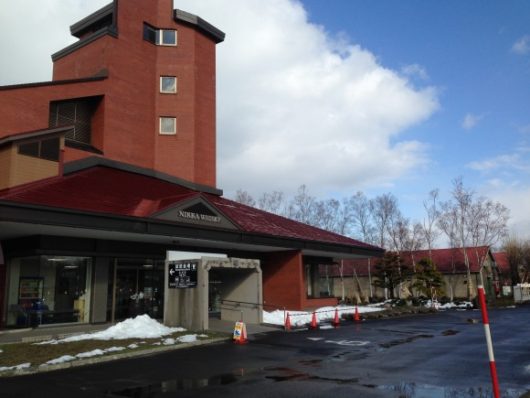 Lots of whiskies to try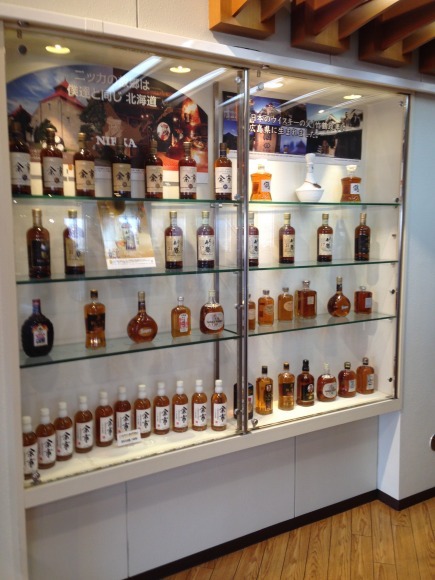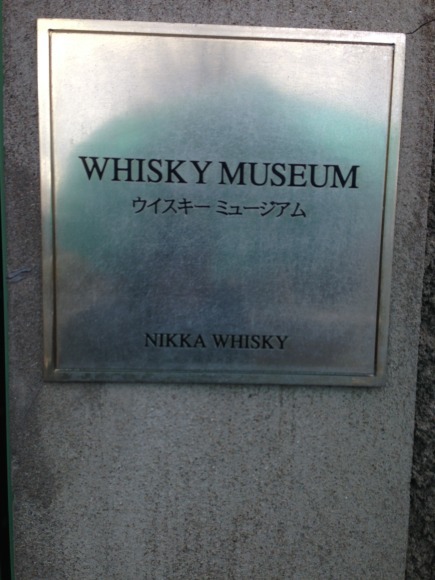 Awesome Whisky Museum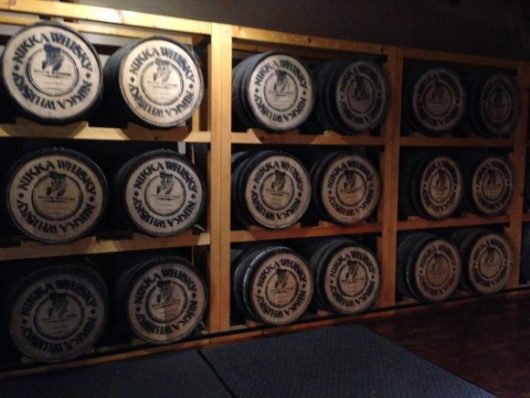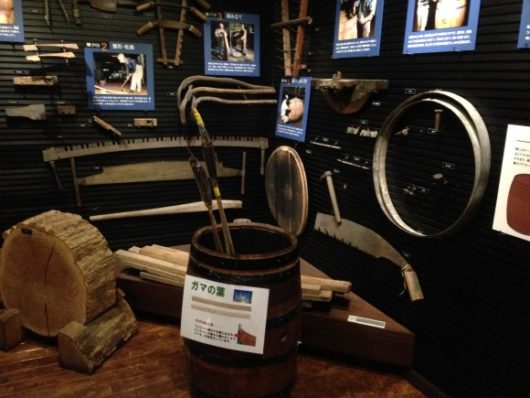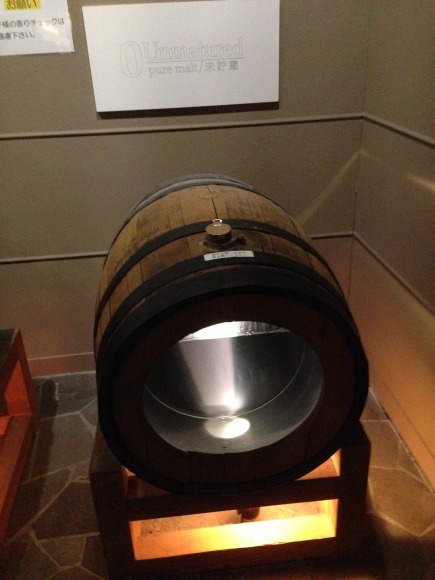 0 Years Matured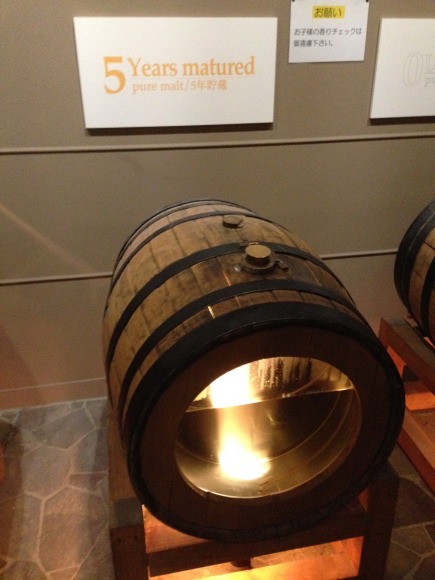 5 Years Matured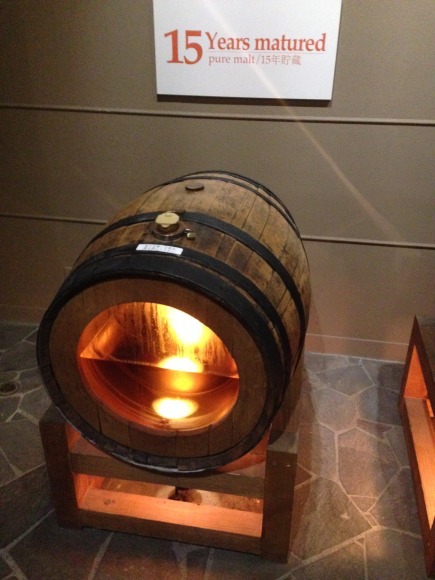 15 Years Matured
One of our tour guide books recommended a really good valued restaurant where you can eat crispy fried chicken with sashimi rice so we made a brief stop at Otaru again for the meal.  And it turned out to be really, really good. availnet.jp/naruto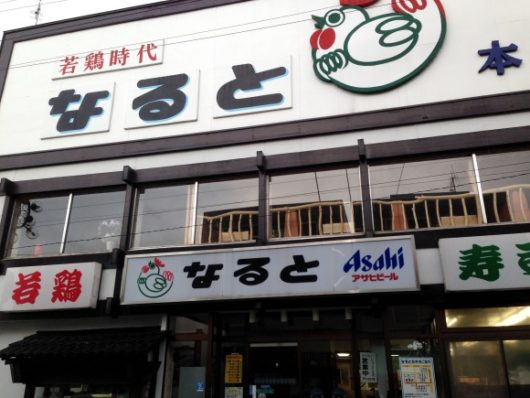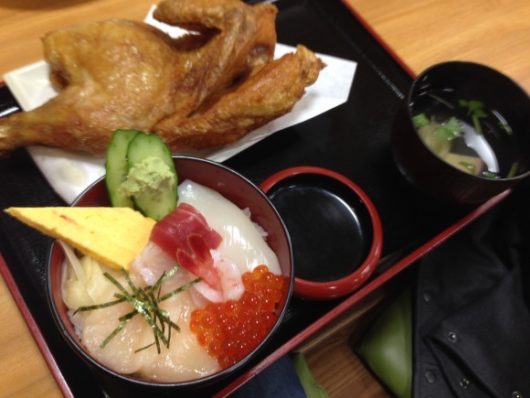 We then drove for 1.5 hours to get to the Chitose Outlet Mall Rera.  We decided to come here to have a bit of change of scenery from Sapporo and to of course do more shopping.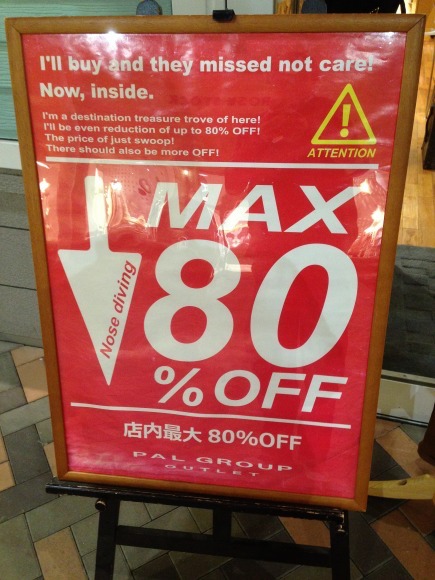 Afterwards, we tried going to Mount Moiwa to enjoy the great views of Sapporo.  The drive to there from Chitose took about an hourish.  However, what we didn't know was that while Mount Moiwa was usually opened until 10pm in November, it was actually closed for renovation when we went!  We realized that, usually, Mount Moiwa has renovation for the last 2 weeks of November, so do make sure they are open if you come here in November!
Anyway, we ended up driving back to Best Western Hotel Fino Sapporo.  Finding parking wasn't supposed to be difficult, but since Best Western's parking location was only in Japanese (I know right?), we had to circle a couple times before we decided to ask the staff where it was.
But while we were driving around the hotel, we actually managed to find a street with lots of attractive restaurants.  So after we checked in, we decided to go to the street right behind our hotel and try this Japanese BBQ place.  It's fantastic – there are two different menu sets where you can pay, I believe, 3500 yen for unlimited meat and alcohol for 90 minutes, or you can pay an extra 500 yen for unlimited seafood and fruit drinks as well.  In fact, if you love charcoal grilled stuff, then you have to come here!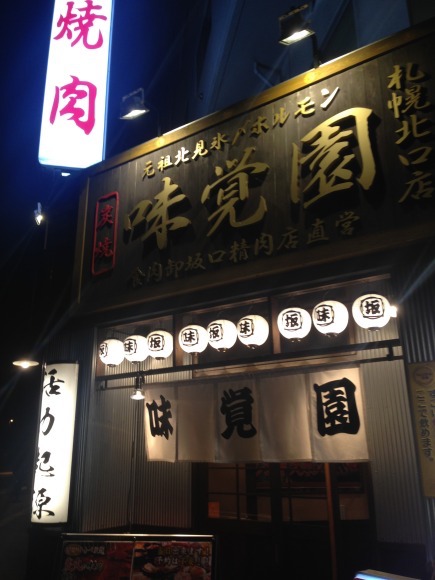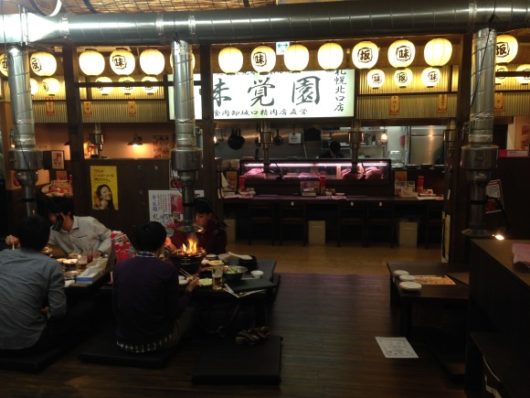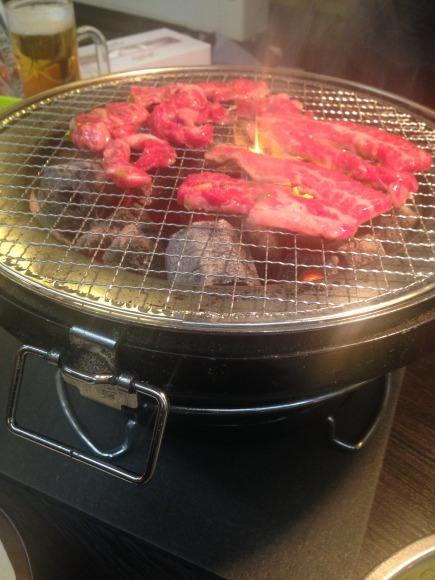 I think the reason why the street had so many good restaurants was because it was near the Hokkaido University, and with many places that I've visited, I've concluded that many really good valued restaurants are always located near universities.
Day 5
Speaking of university, since our hotel was located nearby our hotel, we decided to have a quick walk around the campus.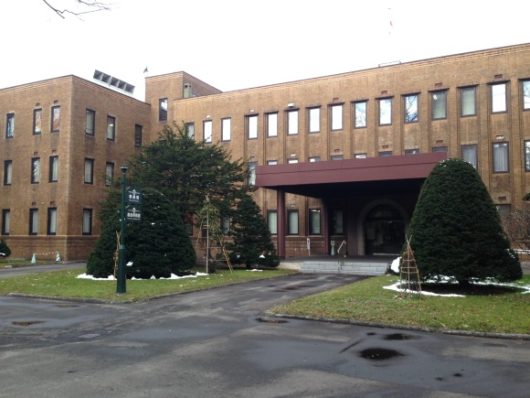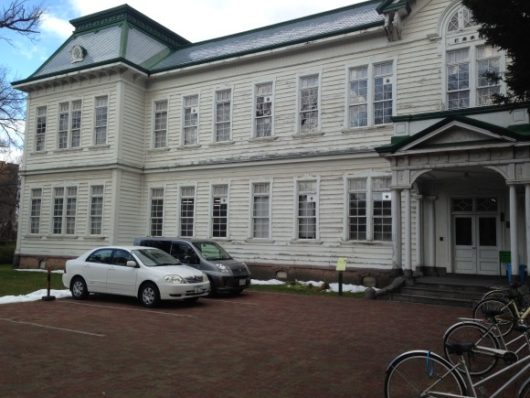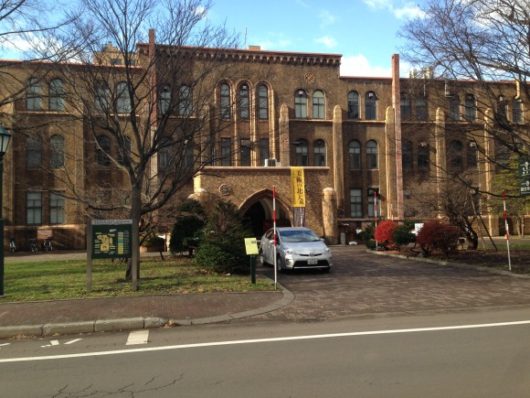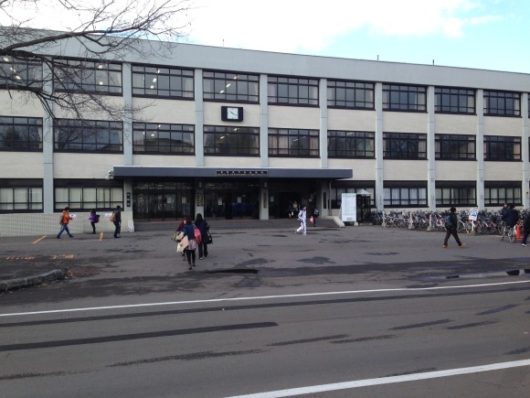 Afterwards, we were supposed to have Sushi Zen for lunch, one of the best places for sushi in Sapporo.  Unfortunately, it coincided with a public holiday that day, so we ended up going straight to the airport instead.  I don't like eating at the airport as I'm not a fan of restaurant chains usually, but in Hokkaido it is actually worth leaving at least 2 hours extra to go there.
Along the way from the international airport to the domestic airport, you are greeted by pharmacies, Royce Chocolate World, different sweet shops, and of course a Ramen district.  Literally that area has more than 8 ramen shops there, with one being very popular where you had to queue in line.  Being the foodie that I was, we of course decided to wait in line to try out what the hype is all about.  It turned out to be a shrimp broth type of ramen, amazingly delicious.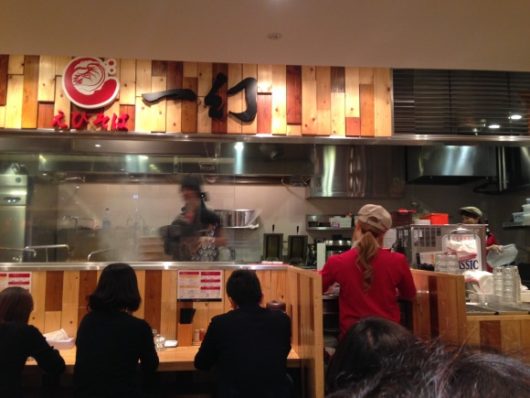 Shrimp Broth Ramen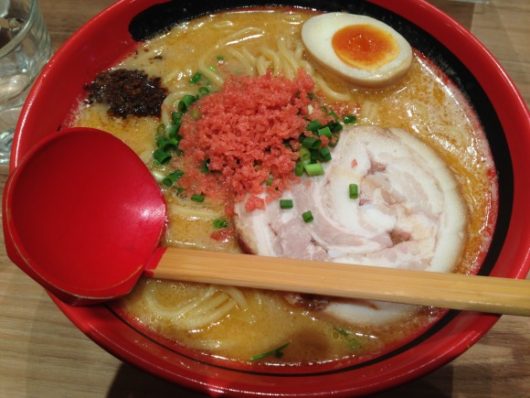 Sooooooo gooood!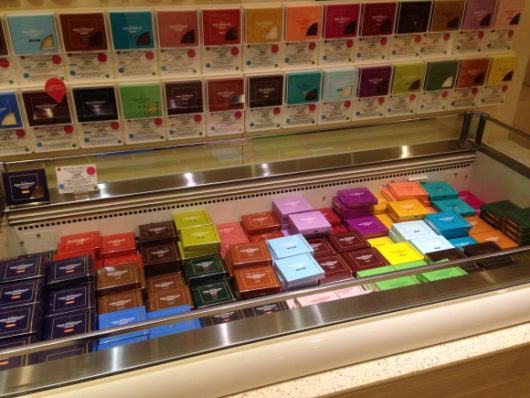 Royce Chocolate World
We had a couple minutes to spare and they actually had like a supermarket located nearby the domestic terminal of the airport, so we ended up buying some crab legs as well to bring back to Hong Kong.
I loved Hokkaido and I think with the yen depreciated at the level at it is today, I would definitely want to come here again.  It's been one of my top favorite destinations this year thus far.  But next time, I'll be sure to plan a longer trip so that I can go skiing / snowboarding and drive to the outskirts of Hokkaido to visit more scenery.
The following are restaurants' websites / names that I didn't get a chance to go to that were also recommended:
ganso-yokocho.com (Ramen)
edo-8.com (Teppanyaki, Kobe)
Hanamuru (sushi) +81 11 512 8003 (Stellar Place 25th floor)
Nishitondendori Soup Curry Honpo +81 11 532 1202
Ramen Shingen Minami-6joten
For those that have been to Hokkaido before, what other places would you recommend going?  And for those that haven't visited Hokkaido before, what's the number one place that you would love to go to?
*Originally published on Dec. 3, 2014