About Geneva:
Geneva is a rather peaceful, quiet city for both the common tourists and locals.  Everything is very calm, it's got an extremely low crime rate, everything is in order, and it just seems very serene to me.  Too serene in fact.  Sure, visiting here is OK for me, but I definitely cannot live here (otherwise I would be too bored.  I'm more of a big busy city person).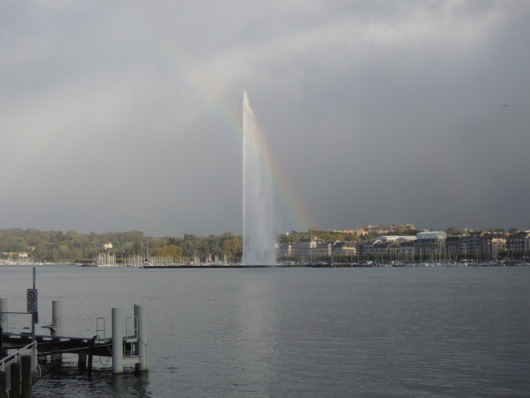 Jet D'eau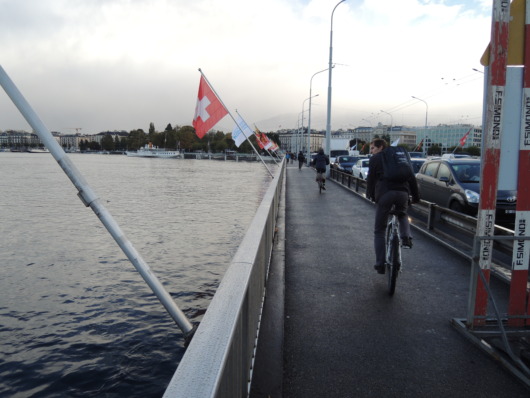 In case you didn't know, Geneva is a major financial city but is famous for its watch making industry (2nd largest industry).  Geneva is located in Switzerland, a country with three official languages – 20% of its population speak French, 70% speak German, and 10% speak Italian.  Since Geneva borders next to France, no doubt Geneva is a French speaking territory.  But if you only speak English, most of them can understand and speak perfectly well in English.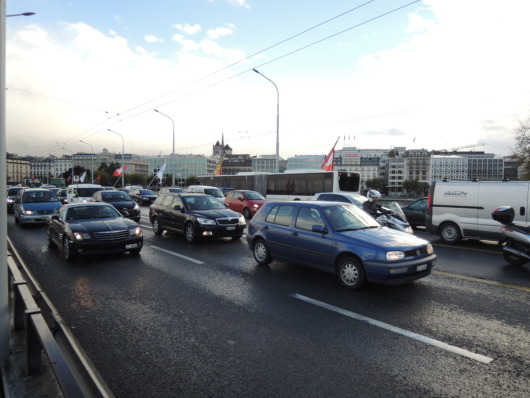 You will also enjoy both the famous Mont Blanc and Swiss Alps in Geneva as well.  Should you be interested in seeing Mont Blanc, you can take bus 11 from Chamomix to Mont Blanc, which should take more than an hour to get there.
Since most of my time in Geneva was spent around Jet D'eau, rather than the usual day by day breakdown, I will just categorize the things to do instead.
Information
Fly.com – Fly.com finds the cheapest airline for you comparing multiple airlines and allowing you to use filters to narrow your preferences.  I've used this many times and have not been disappointed.  Usually cheaper than the air fares my travel agent finds for me too.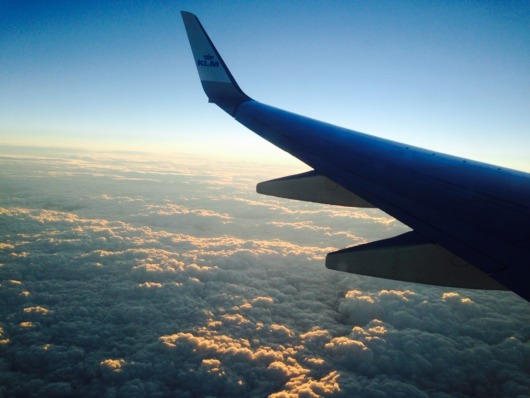 KLM – Royal Dutch Airlines – thoroughly enjoyed their services.  I had a layover at Amsterdam but was unable to take the flight connecting to Geneva because of adverse weather conditions, but they handled everything professionally.  Entertainment system was great, food was great, customer service was great, the only thing that I wasn't satisfied with was that their seats seemed smaller than other airline carriers.
Airbnb – When in Switzerland, accommodation becomes extremely expensive.  Rather than living in a hotel or a hostel even, you should consider Airbnb.  I was able to find much better prices than the first two options.  As a tip, try to get a group or friends to share a place so not only do you have the whole place to yourselves, but in general the price is cheaper per person.
Viator.com – Looking to book short trips in Geneva?  Viator is an excellent website with good tour guides to show you around.  Personally, I think their prices are very pricey, and you may want to look into going by yourselves.  But if you don't want to drive and want the tour guide to present you with more information and history, this may be your best option.  The link I've included directs you to a day trip to Lausanne, Montreux, and Chillon.
Transportation
Buses – to get around Geneva, I highly recommend either doing it by foot or by bus.  Most of your time spent in Geneva would probably be around Lake Geneva, and getting to places around there shouldn't take longer than 30 minutes.  If you're trying to go to further places, you may need to take the bus.  There are electronic ticket dispensers at each bus station, and you can purchase a ticket for 3.50 franc which gives you unlimited access to buses in most areas of Geneva (Zone 10) for one hour from time of purchase, or you can purchase a ticket for 9 franc which gives you unlimited access to buses in most areas of Geneva for one day.  The bus system is operated by an "honor system", meaning that there is no person or meter to check whether you have bought the appropriate ticket or not when you board the bus.  BUT, on a few occasions, the police will board the bus to ask people to show their tickets.  If you do NOT have the appropriate ticket, you will be fined CHF 80 on the spot (and if you want to pay later / do not have enough money, you will have to pay CHF 120 instead by post).  Buses end pretty late, around 1 or 2am.
Taxis – much reserved for the late night or for at least 4 persons, taxi prices go up in increments rapidly.  A 10 minute taxi ride would cost you around CHF 20.  Every blink of an eye is an uptick of the fare.
Rental cars – Roads can be confusing in Geneva, and construction in certain areas make some roads inaccessible, rendering the GPS to become useless at times.  Parking is also extremely difficult to find.  Renting a car itself is a hefty price to pay.  And with Swiss laws extremely enforced here, speeding tickets are common occurrences, and the prices are hefty! (like everything else in Geneva; penalties vary depending on the violation).  It's really not worth renting a car unless you have to.  I rented a car for a day to enjoy the ride to Annecy, but after going through all the hassle, I would rather have taken by rail instead.
Railways – If you aren't driving and you need to get to further places, then you don't really have a choice but to take the railways.  I haven't rode on one before but I've linked the website so you can find more info should you need to take one.
Things To Do
Honestly, Geneva isn't really a place with many 'things to do'; you could easily visit the important attractions within 2 days, 3 days maximum.  Of course, you could extend your trip like I did by going on different day trips, otherwise you'd be circling around Jet D'eau most of the time.  Or, if you're really into watches or you want to go skiing, then sure Geneva can be made into an extended trip.  Otherwise, a short stay is good enough.
CERN (Route de Meyrin 385, 1217 Meyrin, Switzerland) – noted for being the world's largest particle physics laboratory, a bus ride from near Lake Geneva should take you around 20 mins to get there.  Take bus 18 to go directly to CERN (it should say CERN for its route).  It's quite interesting if you're into the Big Bang theory and atoms and shit like that… but walking around the place takes only 30 minutes.  The World Wide Web was first created at the CERN as well.  Skip this if you're compressed for time.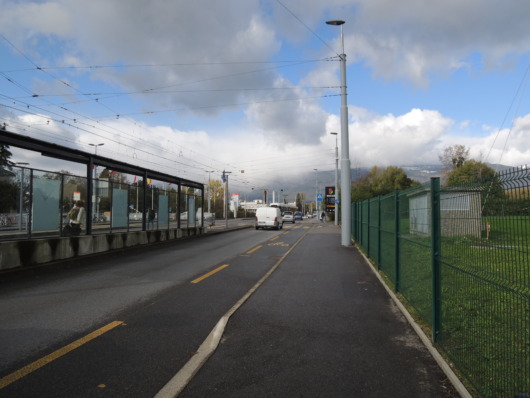 On the way to the CERN.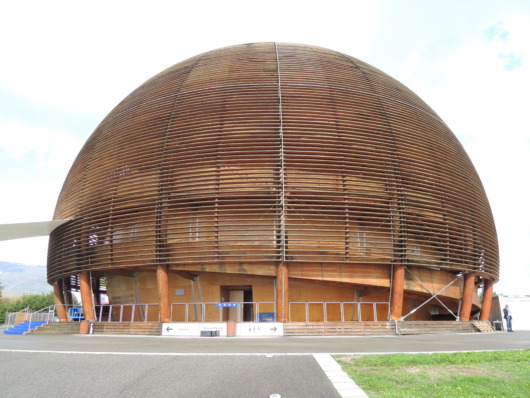 Palais Des Nations (1211 Geneva, Switzerland) – Originally served as the headquarters of the League of Nations, now it is the second main building for the United Nations (the first being the UN headquarters in New York).  I highly recommend taking (and reserving) the guided tours where you can have a glimpse into the headquarters and learn about what each room is dedicated for, along with the magnificent art pieces dedicated by different countries around the world.  Tours are very short as well, they last only about an hour long.  You will need to bring your passport / identity document though.  Bus 15 brings you directly to the Palais Des Nations.  Interesting note – although the United Nations are an international organization, the laws that govern the headquarters are based on the host country's laws (so the UN HQ in New York would be protected by American laws, and the Palais Des Nations would be protected by Swiss laws).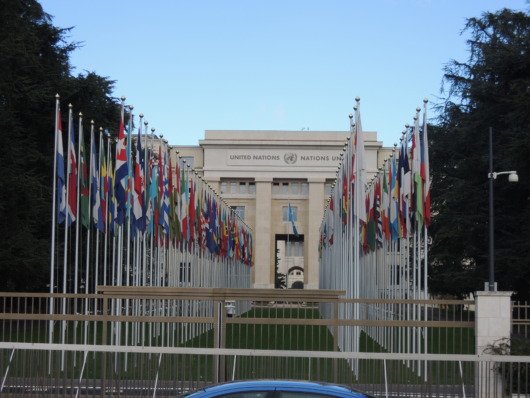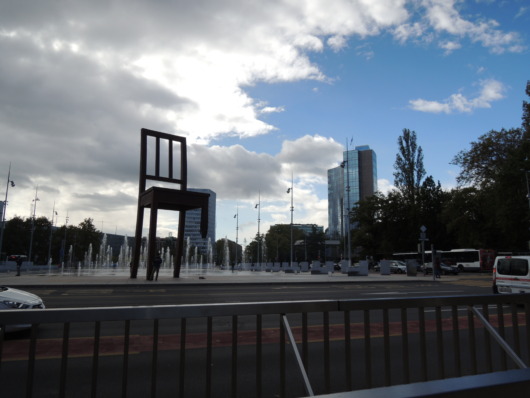 Symbolises oppression to land mines – represents a lost limb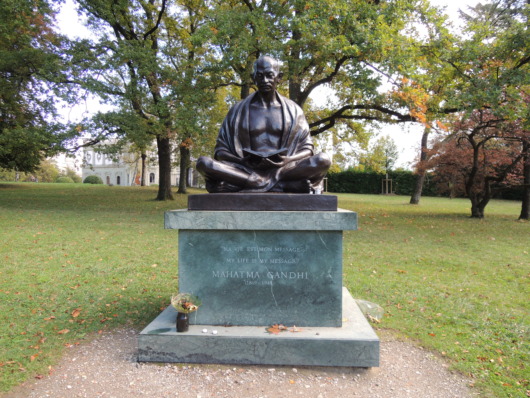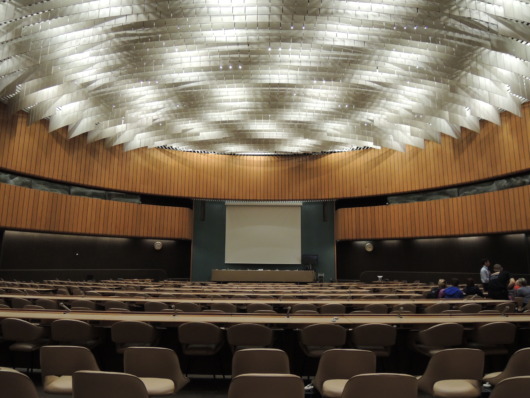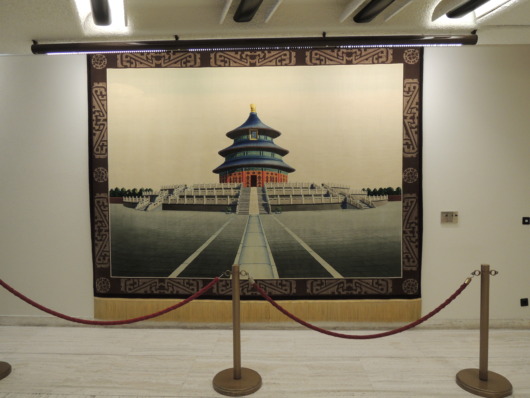 The 'Mona Lisa' painting of China's.  Whichever angle you look at it, the path to the temple will be directed towards you.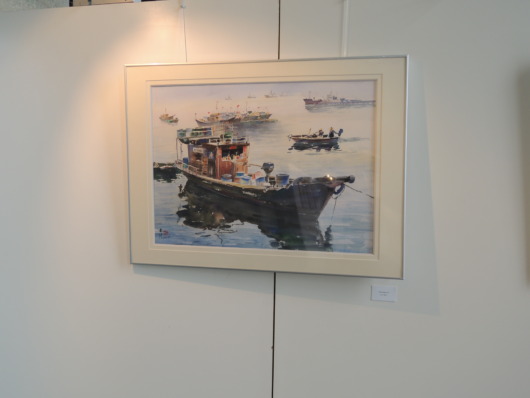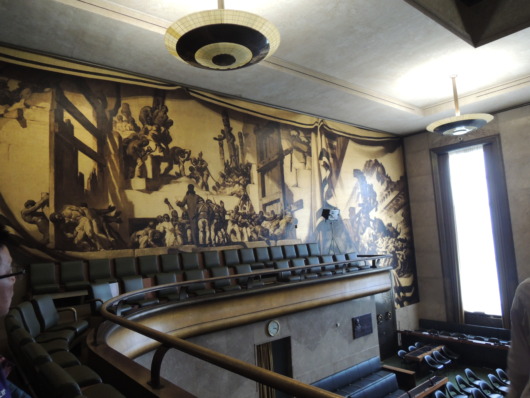 UN's gift to Spain.  Shows progress and costs of war.  Here we have Abraham Lincoln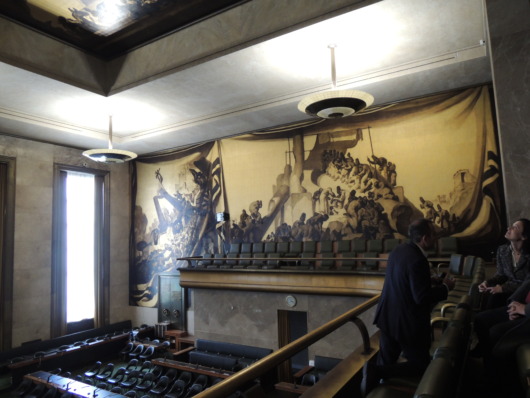 If I remember correctly, this room is where they signed to end the Korean War.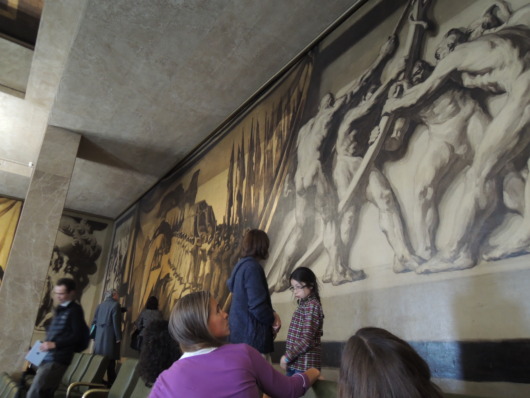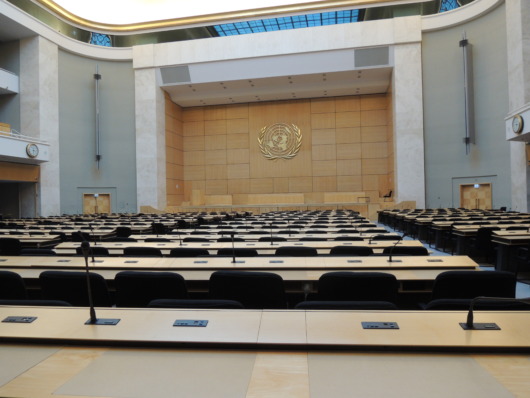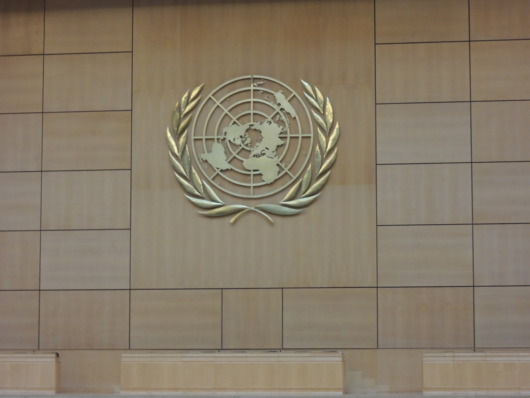 Logo of UN.  Since middle of map depends on where you obtain the map from, to make it more objective, the center of the logo is actually the North Pole.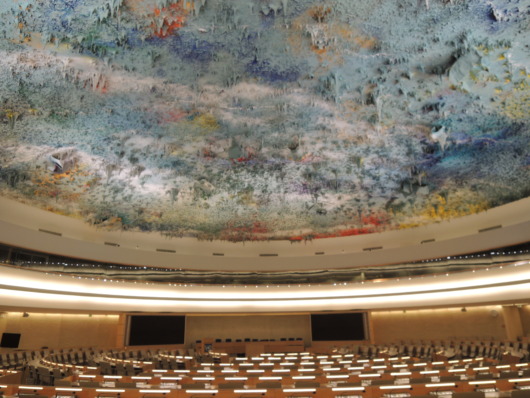 This room is designated for human right purposes only.
Musée Ariana (Avenue de la Paix 10, 1202 Genève, Switzerland) – a 5 minute walk from the Palais Des Nations, you should include this in your itinerary when visiting the Palais Des Nations.  The architecture outside is beautiful; this museum represents thousands of historical artifacts and ceramics that can enrich your knowledge of many different cultures and eras.  You can skimp through the place within one hour, although I would definitely recommend spending 2 hours to really appreciate each art piece.  Best of all?  It's free.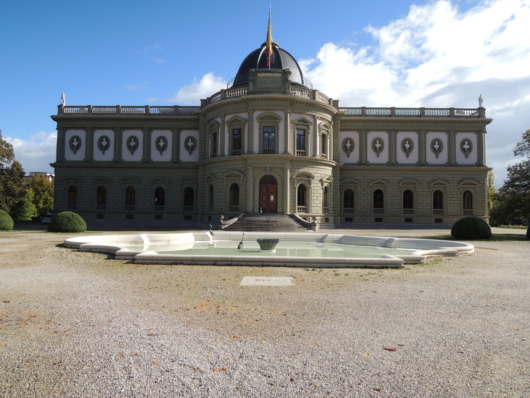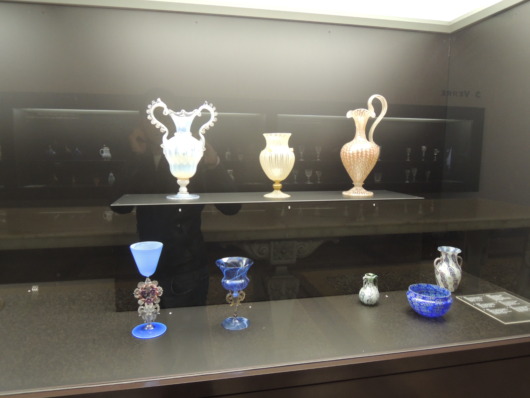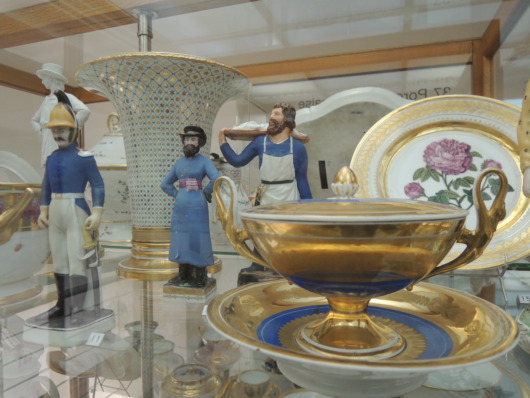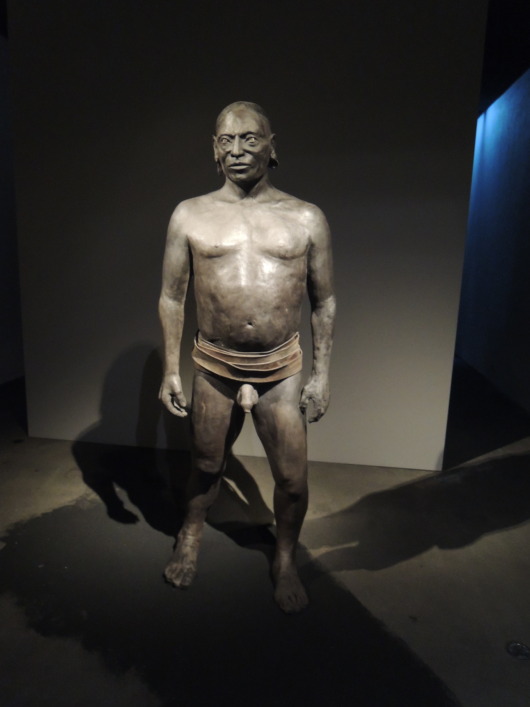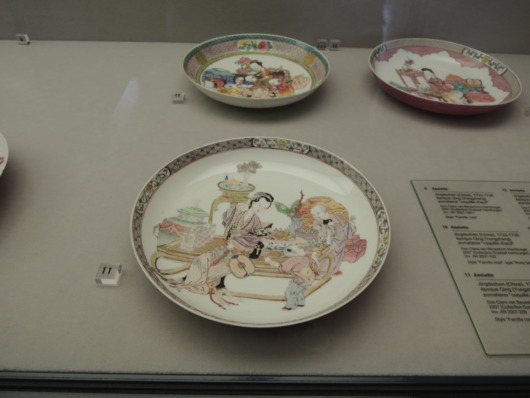 Rue du Rhône Shopping – Fancy luxurious brands?  Moncler, Patek Philippe, Hermes?  This district provides you all the luxurious brands there is.  Unfortunately for me I didn't find shopping fascinating since many of these brands are international (and can be found in HK)… I'm always looking more for the unique local brands, the anti-luxury brands, like those that you can find in Japan and South Korea.  Anyway, maybe these brands are suitable for you, who knows?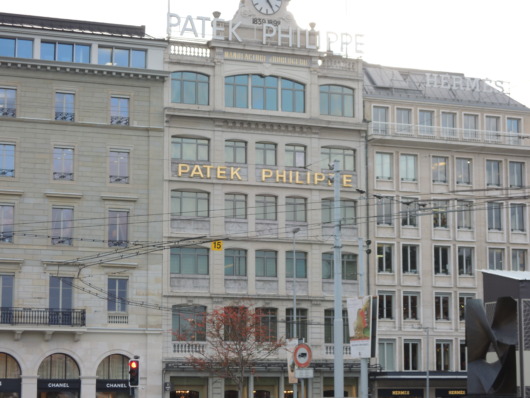 The legendary Patek Philippe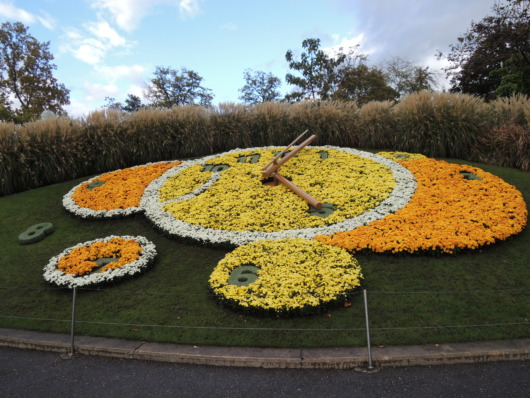 Day Trips
Annecy – Beautiful, beautiful, beautiful.  This is often described as the most beautiful place in France, and I see no reason why it shouldn't be.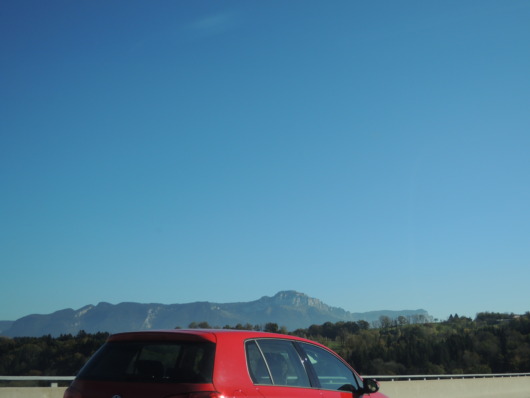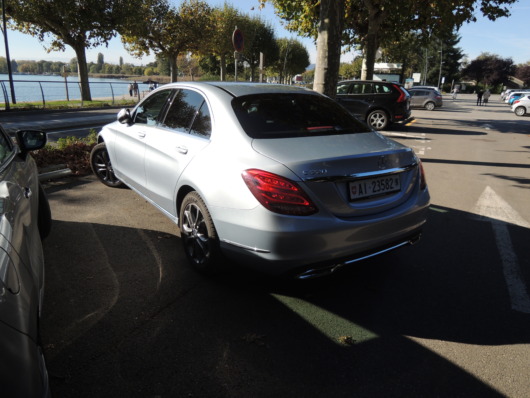 Our ride for the day.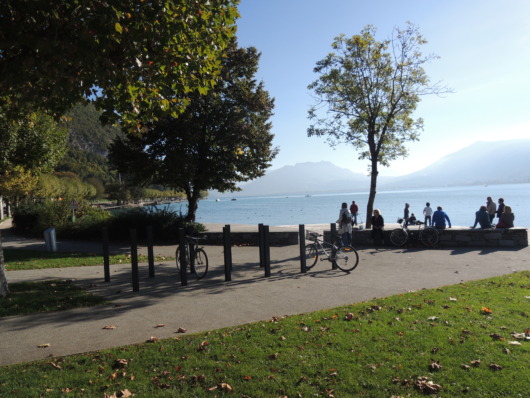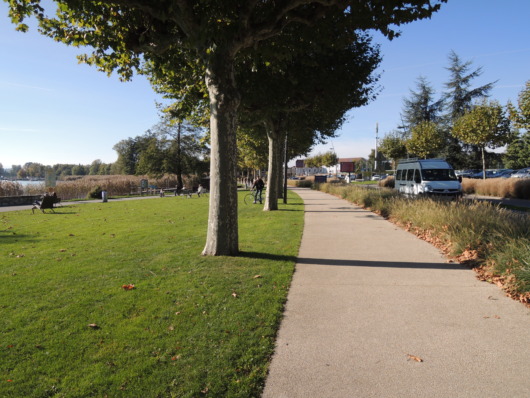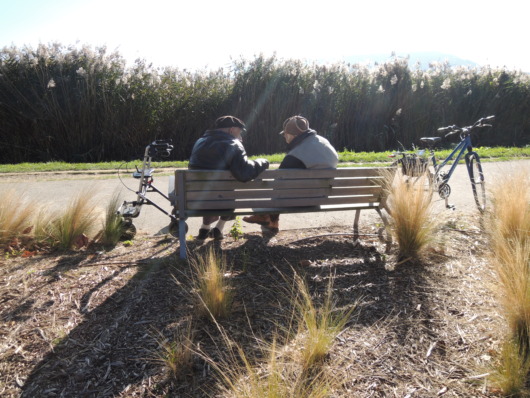 Many retirement communities around here.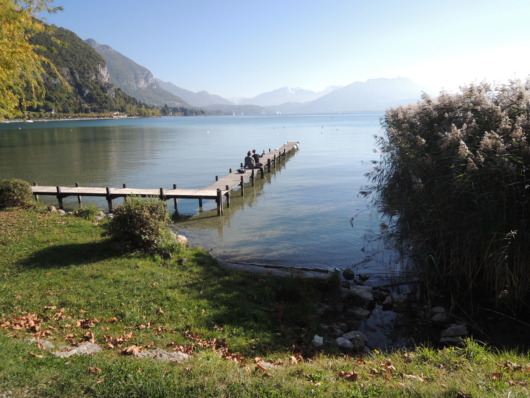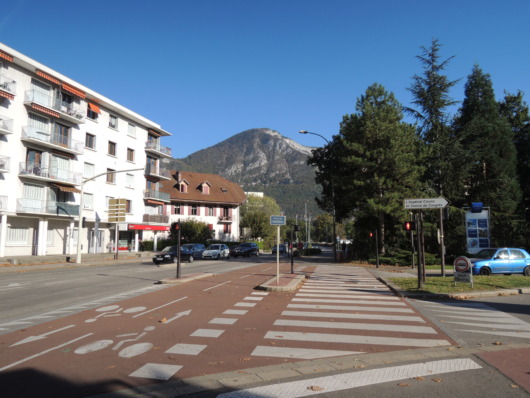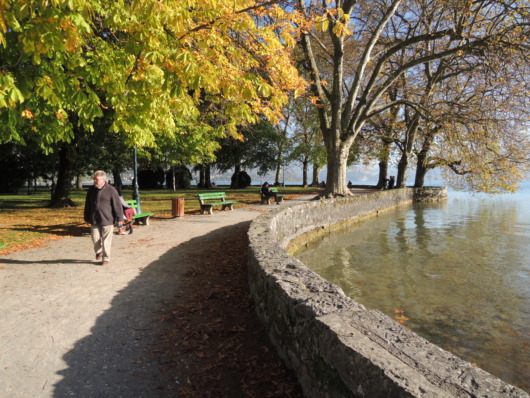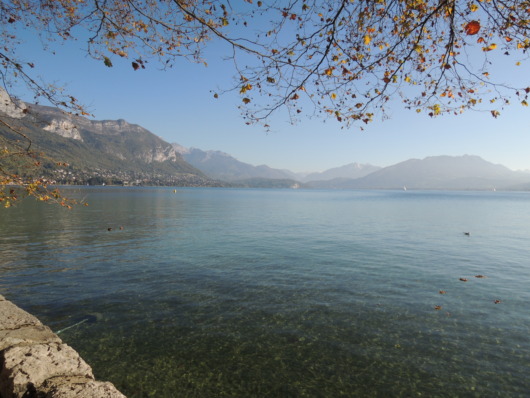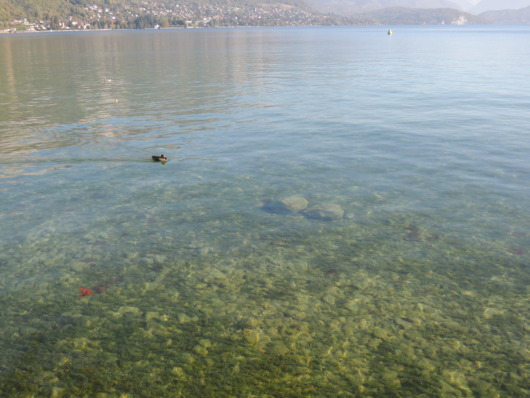 Look at this water… I mean… it's unbelievable how clear this is!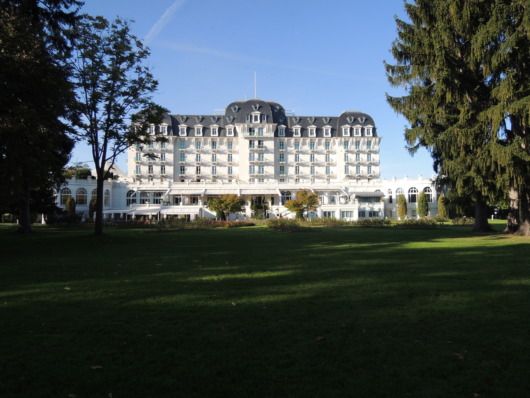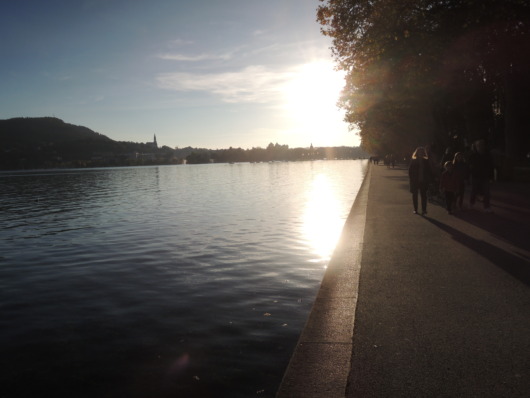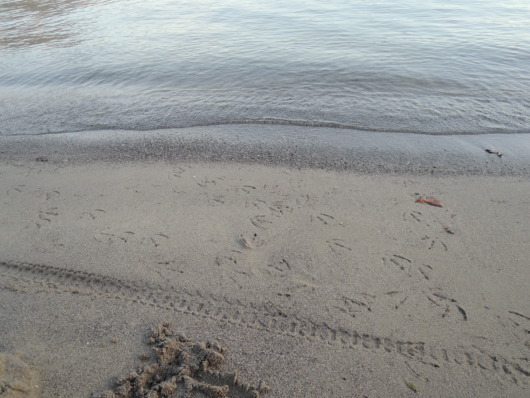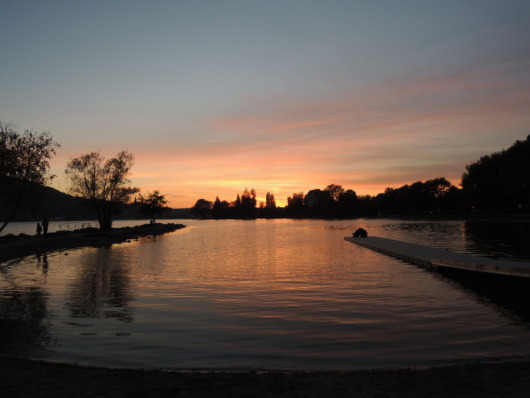 Lausanne, Chillon, Montreux – I took a guided tour for this one, but I think if you plan this well enough, you could definitely do this trip by yourself.  Lausanne is famous for having many young people (like Boston), and it's a very sporty area since the International Olympic Committee is headquartered here.  Chillon is most famous for its Château de Chillon; the castle is pretty much what I'd expect to see in a castle.  Montreux is famous for its annual jazz festival held every July with many notable jazz musicians performing here for it.  It also gives out a very urban vibe.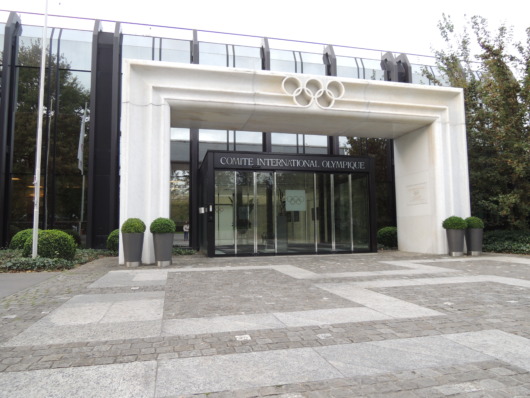 International Olympic Committee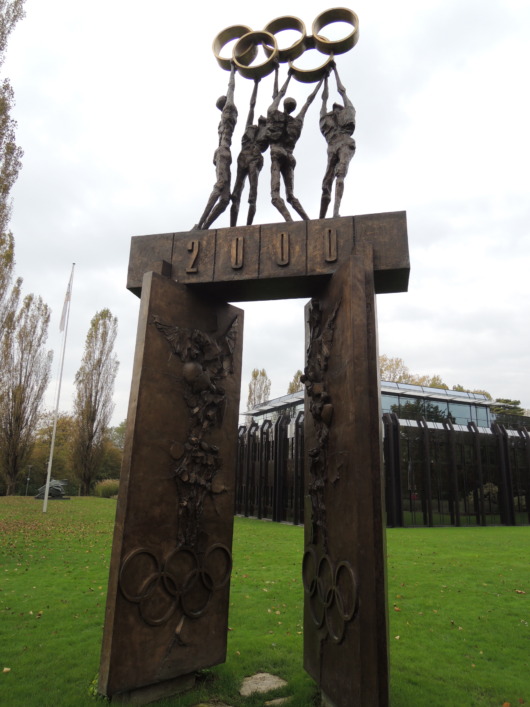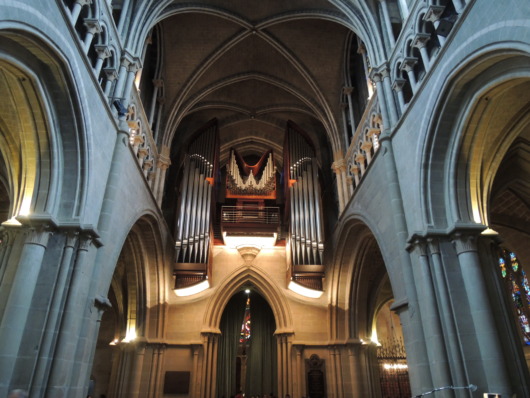 On the highest tier of the three tiers in Lausanne.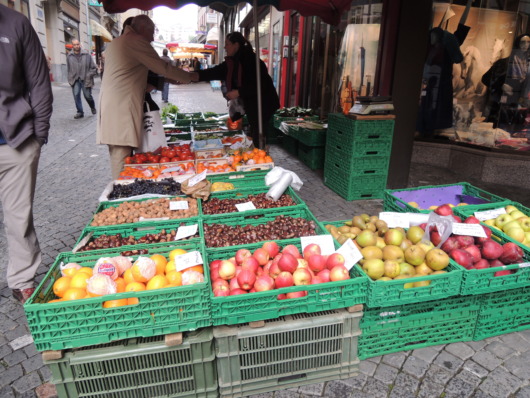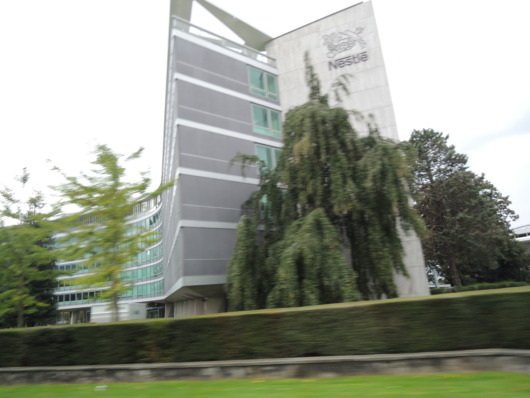 Nestle Headquarters – in Lausanne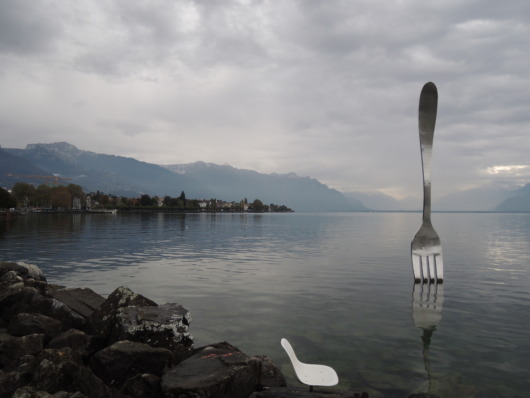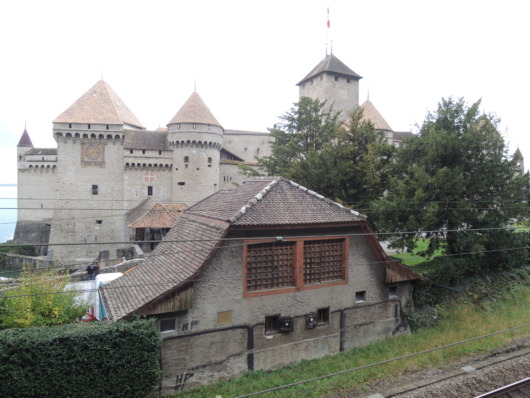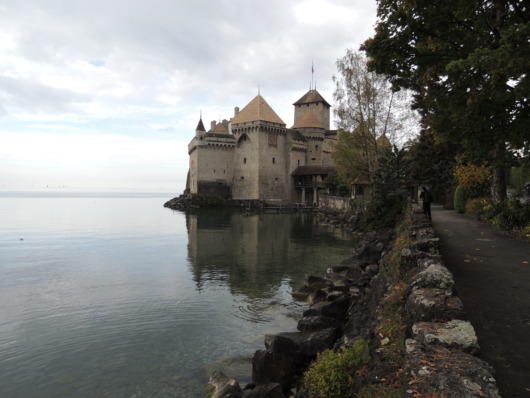 Chillon Castle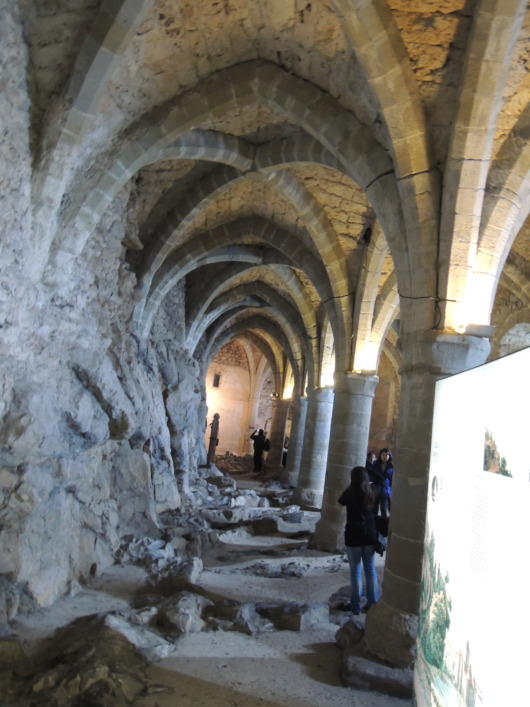 I highly recommend getting the audio guide so you know what each room is about.  There are 46 rooms that are available for you to visit.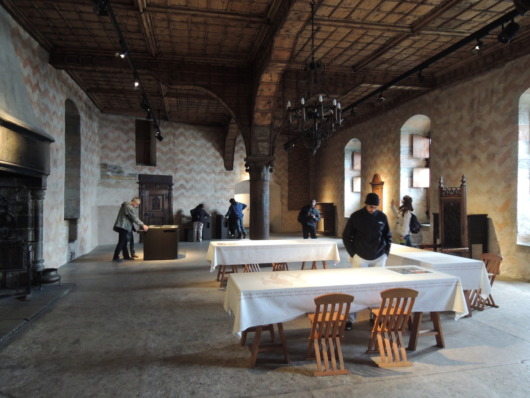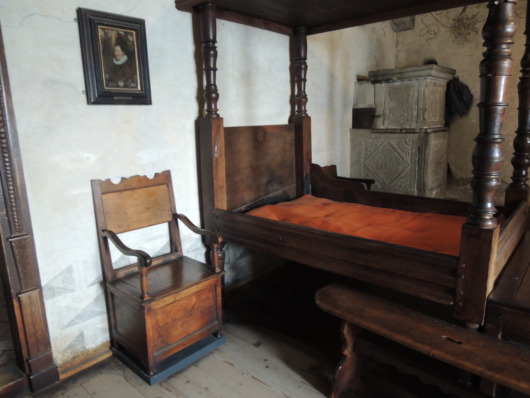 People were shorter back then.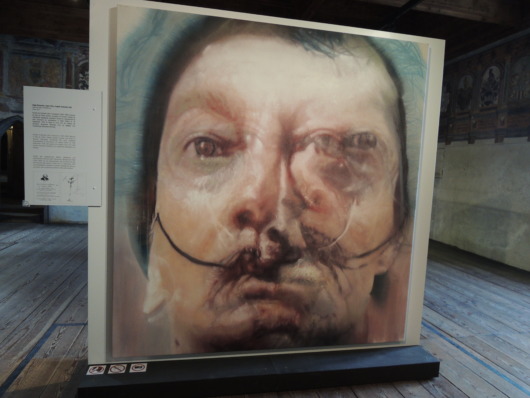 Salvador Dali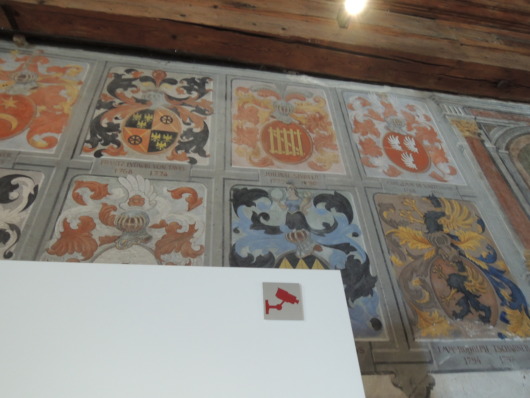 Coat of Arms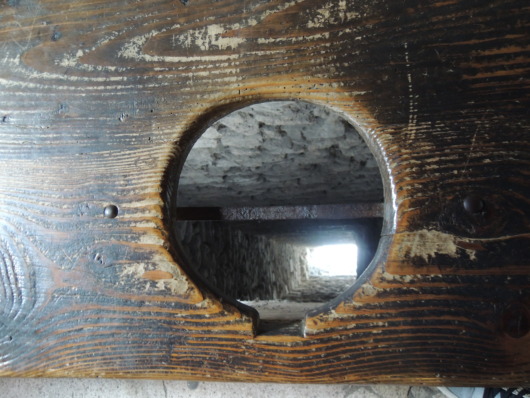 Bathroom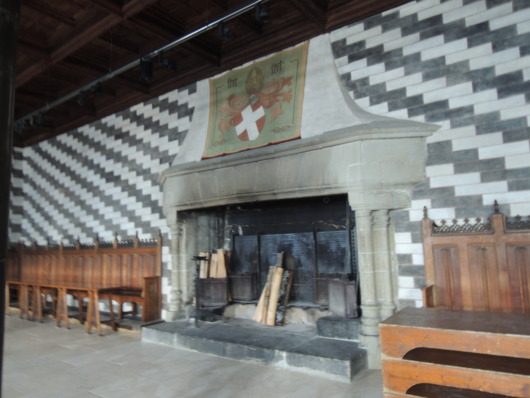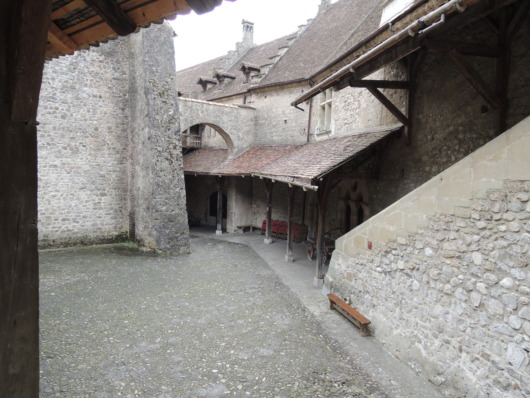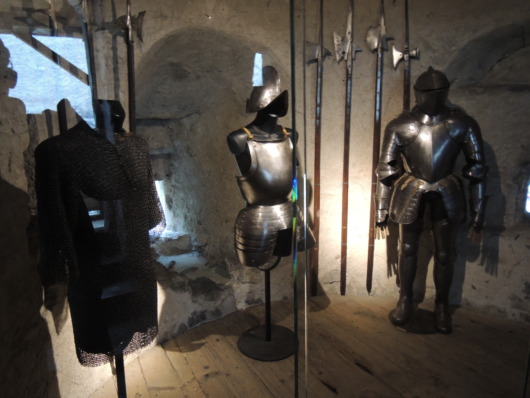 Weapon and armory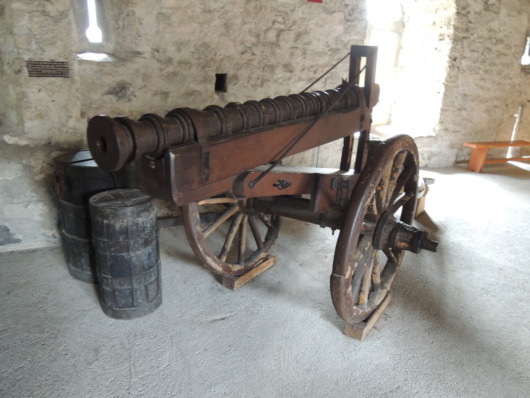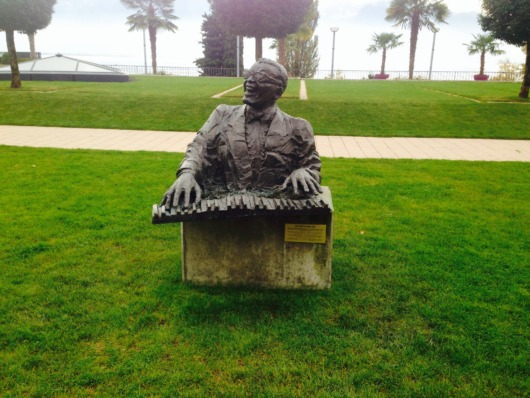 Ray Charles in Montreux
Freddie Mercury
Vineyards – Not many people may have heard about this, but the Swiss actually make their own wines as well!  It's not a well known global fact since they don't really export their wines to other countries.    However, they are very patriotic about their beverages and many restaurants stock only wine from Switzerland.  I didn't get a chance to visit the vineyards so would love to know if you ever do embark on this day trip.  The vineyards produce 80% white wine and 20% red wine.
Restaurant Les Armures (HÔTEL LES ARMURES • 1, rue Puits-St-Pierre, 1204 Genève) – You know this is good when both President Bill Clinton and Hillary Clinton have visited this restaurant before.  This restaurant makes excellent raclette, a dish of very delicious melted cheese.  You can order one serving but the proper etiquette is to order two servings, and trust me it's so delicious you may even want to order more.  Reserve at +41 22 310 91 72.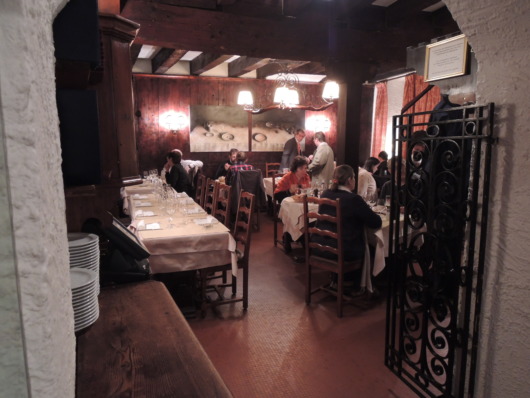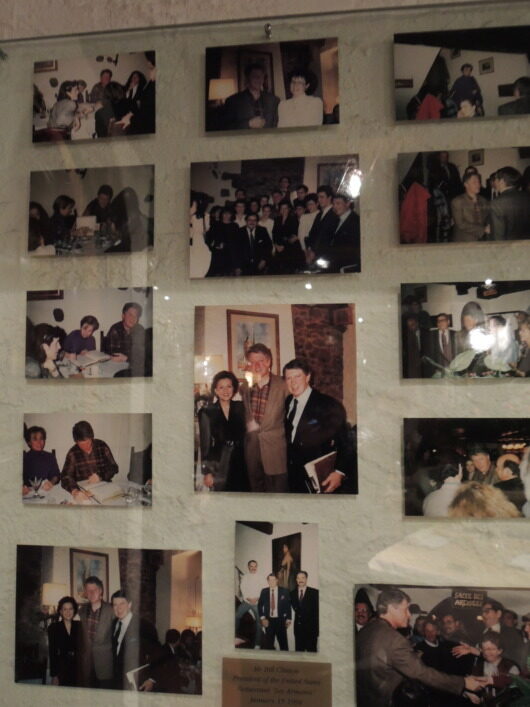 Even Bill and Hillary Clinton love this place.
Restaurant Château d'If (Route de Thonon, 51, Collonge-Bellerive, 1222 Vésenaz) – Located on the outskirts of Geneva, you can either take a taxi or bus to get to here.  I like this restaurant as I found this to be the most authentically Swiss restaurant of all.  So authentic that most of the waiters here do not speak English (only French), and even the menu is exclusively in French.  They have all the traditional Swiss dishes you can find… so raclette, cheese fondue, can all be found here.  If you want to eat like a local, I highly recommend this place.  Reserve at +41 (0)22 752 12 11.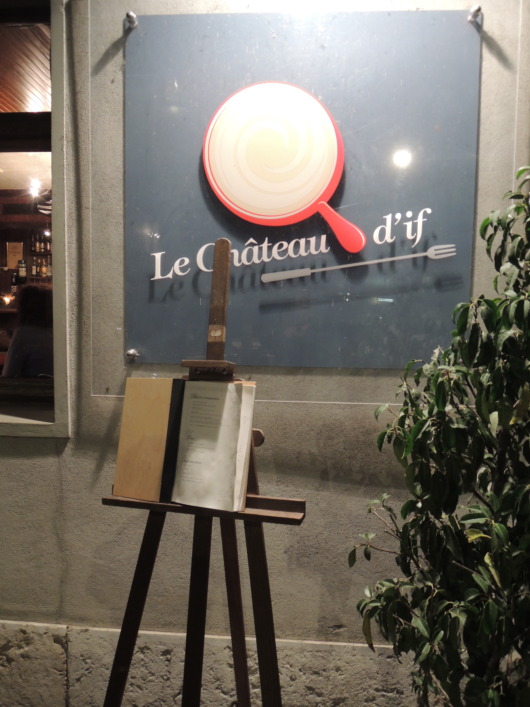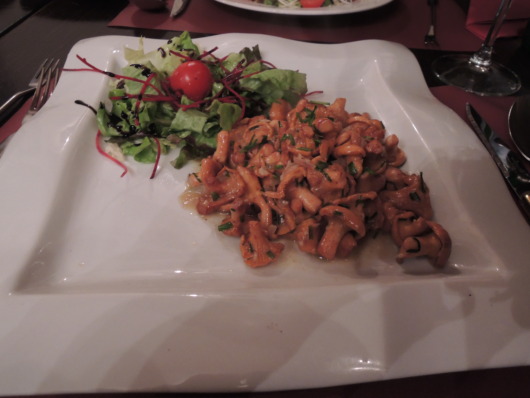 Dried beef.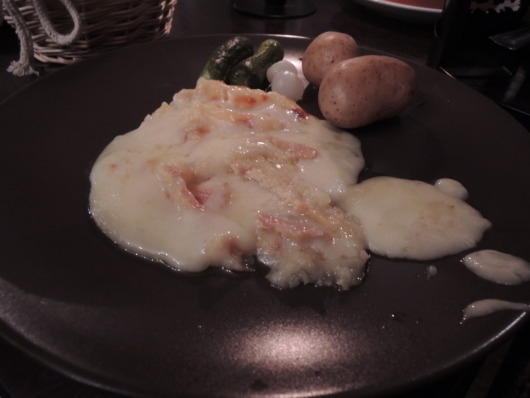 The infamous raclette.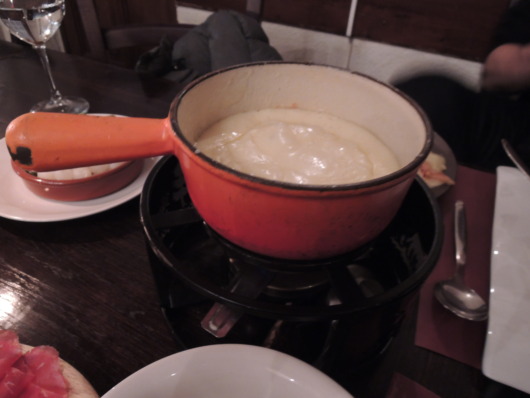 And their signature cheese fondue.
Brasserie Lipp Restaurant (Rue de la Confédération 8, 1204 Genève, Switzerland) – Oysters, mussels, steaks… if these words aren't watering your mouth already, well don't worry.  This restaurant opens till very late each night (till 2am) so you have plenty of time to continue eating if dinner wasn't filling enough for you.  They are most famous for their mussels and they are tres bien.  Other seafood also recommended.  Reserve at +41 (0)22 318 80 30.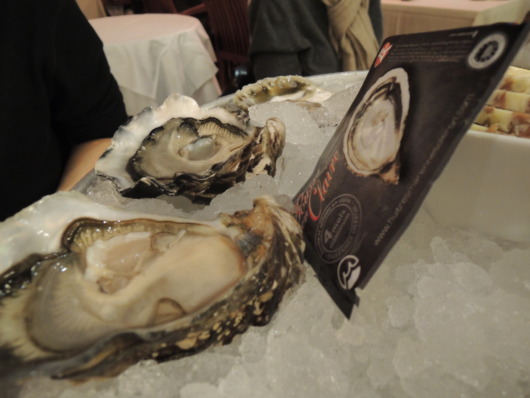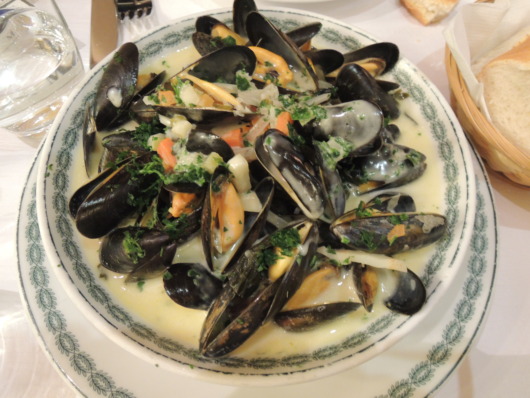 Bains Des Pâquis (Quai du Mont-Blanc 30, 1201 Genève, Switzerland) – If you're hungry and you're craving cheese, then you need to come here to try their Cheese fondue.  It fills you, it's plentiful, and it's yummy.  Honestly, we ordered a cheese fondue for 2 people, but I swear it will adequately fill the stomaches of 4 persons as well.  The fondue itself is OK priced, but when you add potatoes, cold cuts, and a bottle of red wine, it can be a more expensive than you expected (but still OK compared to Geneva standards).  Best to come during the summer time so that you can enjoy Lake Geneva while enjoying your fondue.  Reserve at +41 22 732 29 74.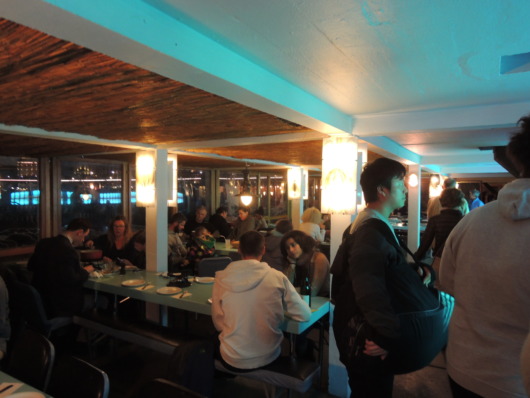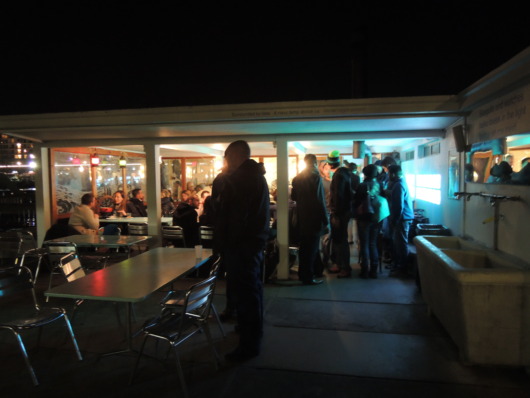 Le Casanova (3, quai du Mont Blanc – 1201 Genève) – Opposite from Jet D'eau and nearby Four Seasons, we come across an Italian / French restaurant that is most notable for serving amazing fish dishes.  Also, they are considered reasonably priced as compared to many other restaurants in Geneva.  Opens everyday from 10:30am – 12:00am.  Reserve at +41 22 723 24 14.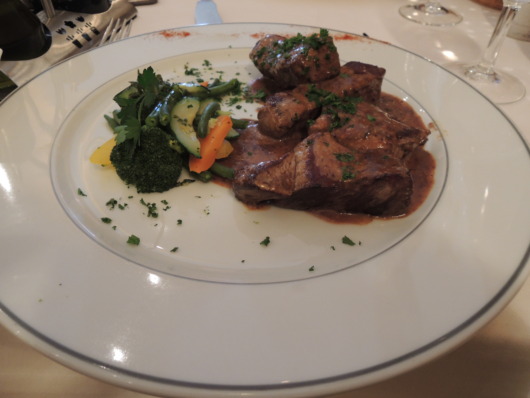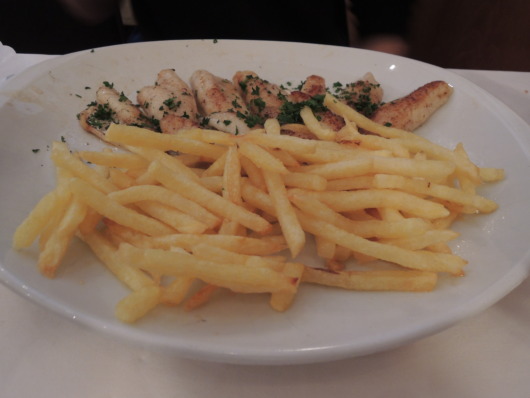 Yoann Conte (13 Vieille Route des Penisieres 74290) – If you ever come to Annecy, France (which you should at least once for your life), and if you ever feel like splurging, this restaurant is an absolutely must go.  Located not too far away from Lake Annecy, the restaurant is located in the Yoann Conte hotel.  You know it's good when it's got two very well deserved Michelin stars attached to its name.  Everything here was splendid – the superb taste and creativity of the appetizer, the amazing quality of the entrees, and the plentiful amount of desserts and cheese you can choose from, guarantee you will never have experienced a restaurant like this before.  Even the ambience of this place feels unique – it feels very homey yet exquisite at the same time.  And to top it off?  The service here is impeccable – eat here with a group of people and the waiters / waitresses here bring away each person's dishes at the same exact second.  It made me feel like Belle in Beauty and the Beast when she was being served dinner in the chateau.  As I have mentioned, the price is $$$.  The price can average at about USD 250 per person (for set meals), and we're paying Euros here (since this is in France).  But if you're not thinking about coming to Annecy ever again, well, I say go for it.  Reserve at +33 (0)4 50 09 97 49.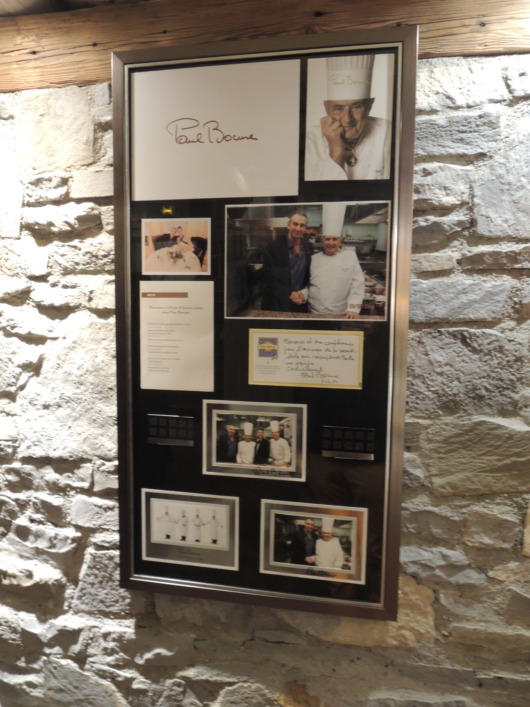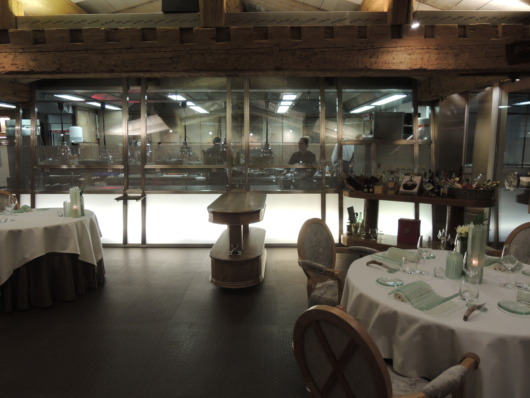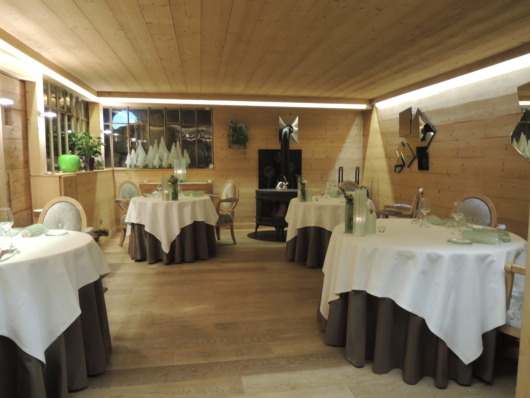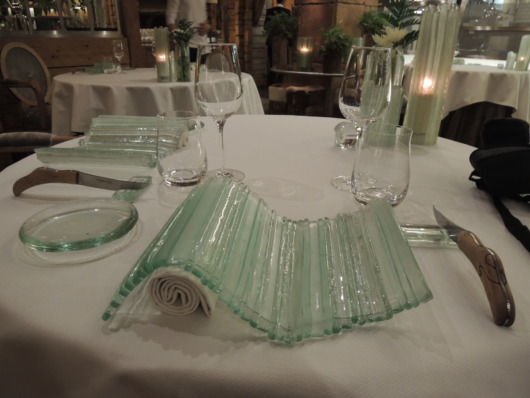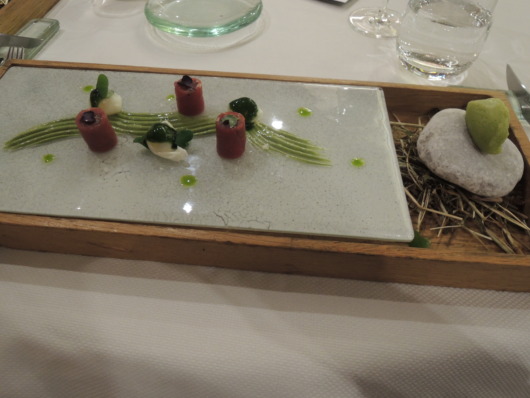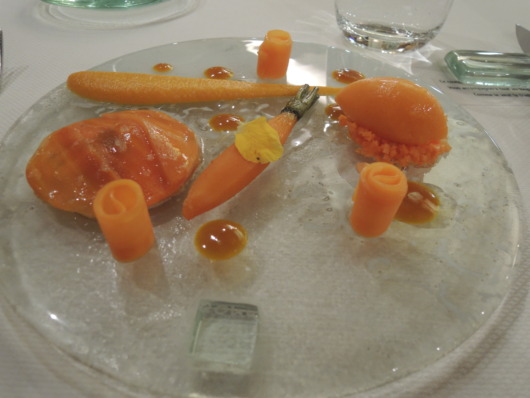 Carrot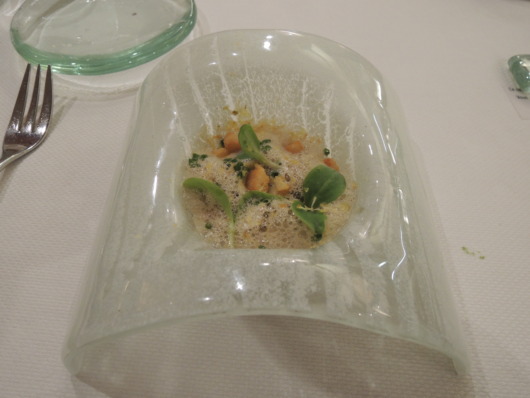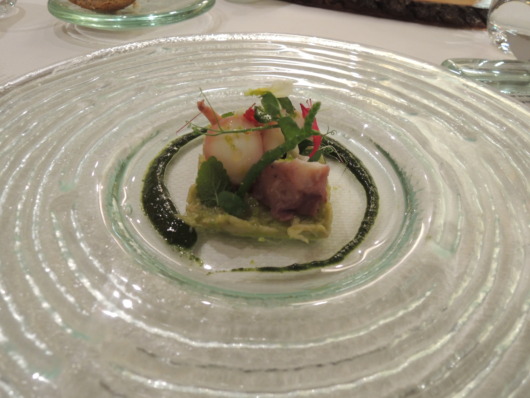 Crabe et Chipirons – Guacamole, herbes marines de mes origines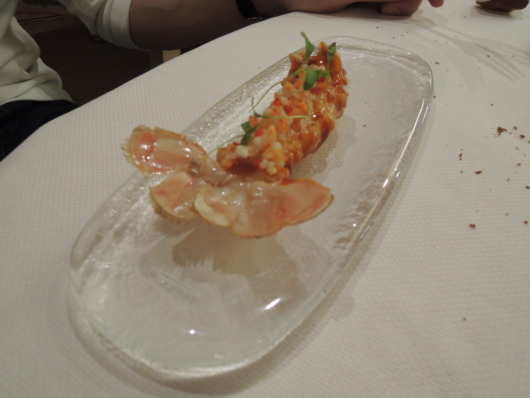 Langoustine laquée d'épices douces – D'ici et d'ailleurs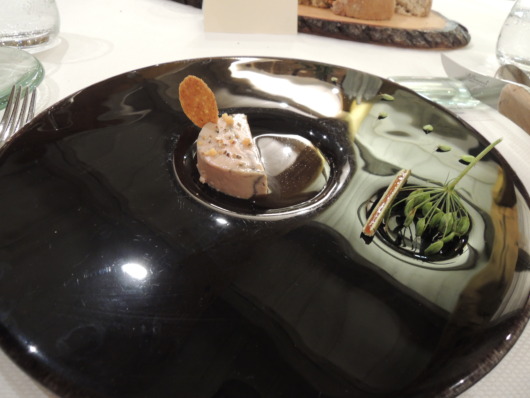 Foie gras de canard – Caramel de Berce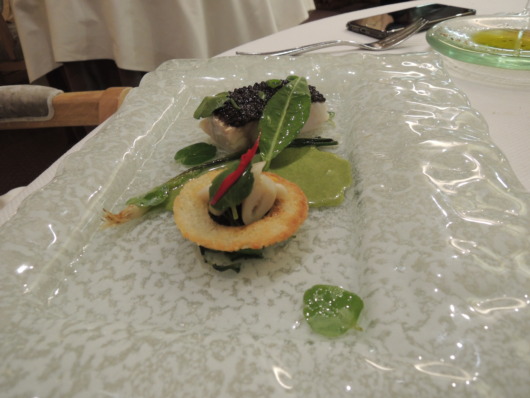 Sandre – Caviar, bouillon de cresson, éclat marin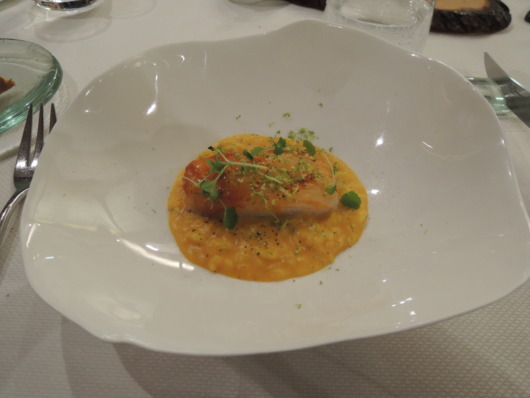 Saint Pierre <<feux d'enfer>> – Risotimarron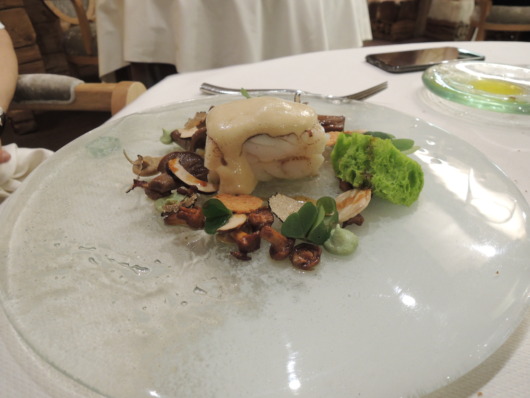 Turbot sauvage poché à l'huile d'olive – Sabayon aux champignons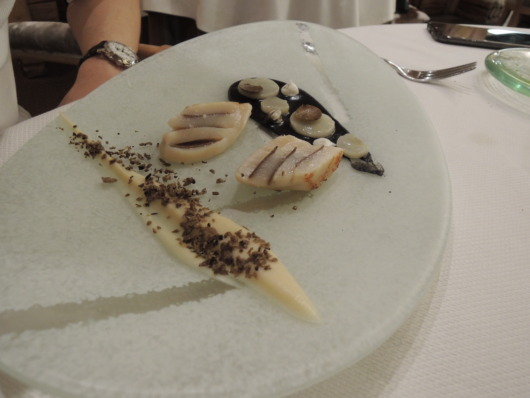 Saint-Jacques de plongée – Parfum de truffe, topinambour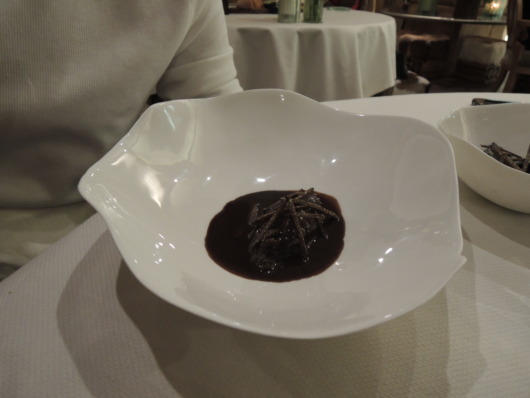 Dos de chevreuil – Betterave, Matfaim, jus au goût de terre, oignon rouge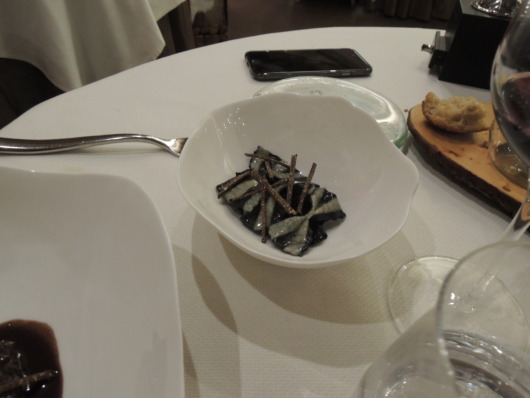 Dos de chevreuil – Betterave, Matfaim, jus au goût de terre, oignon rouge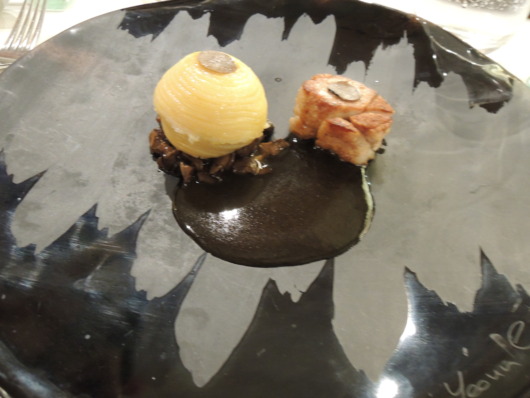 Ris de veau paumé – Timbale de spaghetti, souvenir Marxien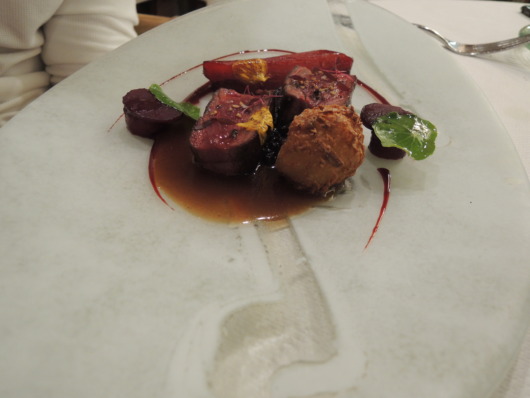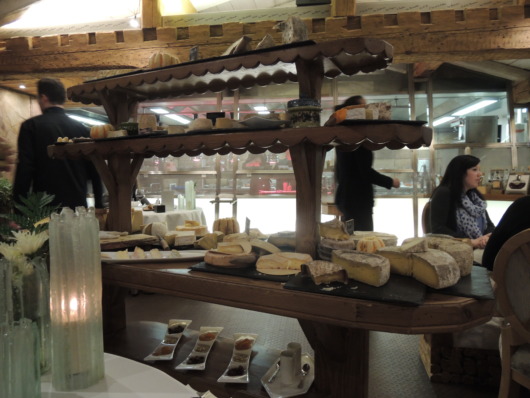 Fromages frais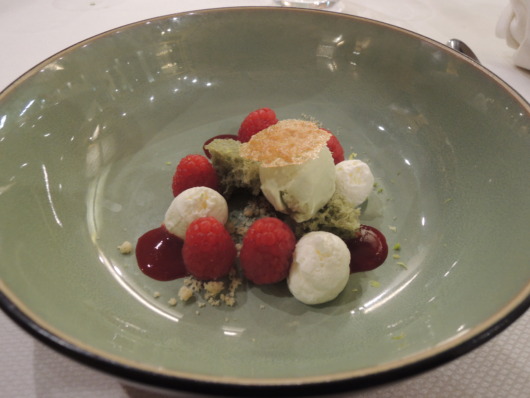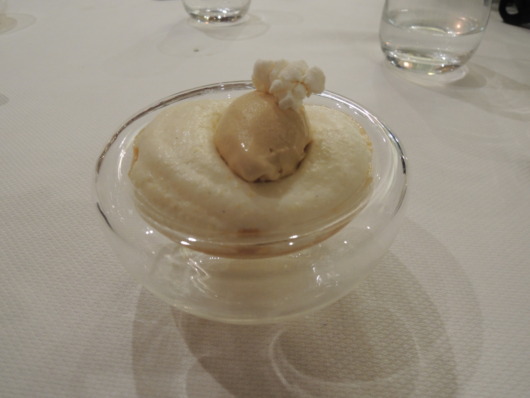 Do you have anything else to share for Geneva?
*Originally published on Nov. 4, 2014