For each of the Days posts in Yellowstone, I'll be pretty much photo dumping a lot of beautiful photos I've taken throughout my route for that particular day.  Some of you who wish to be mesmerized upon reaching there, you can just read the text in these beginning paragraphs.
Route taken (focus on southwest of park): Fountain Paint Pot Trail, Midway Geyser Basin, Biscuit Basin, Black Sand Basin*, Old Faithful
*For Black Sand Basin, since we didn't have enough time on our first day, we actually did it on our 5th day, when we were leaving Yellowstone going through south to get to Jackson Hole.  But I suggest doing it on the same day if possible since the stops from the route above are perfectly in line with each other
For all my Yellowstone tips – The Best Tips For Yellowstone When Visiting From West Yellowstone
Spoilers ahead of amazing Yellowstone photos!!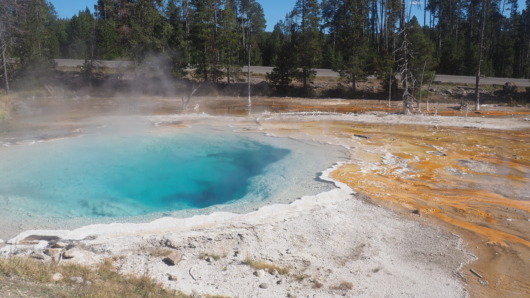 Fountain Paint Pot Trail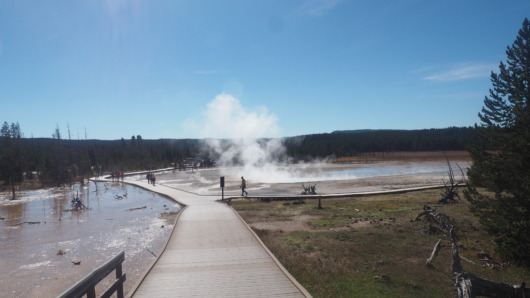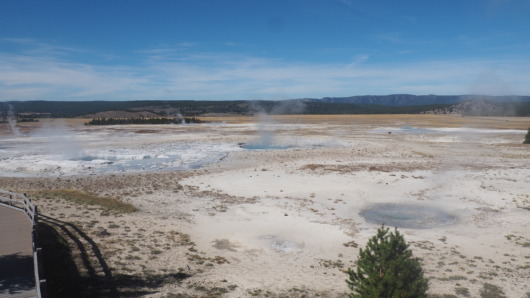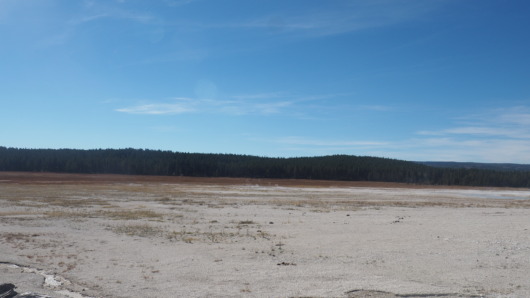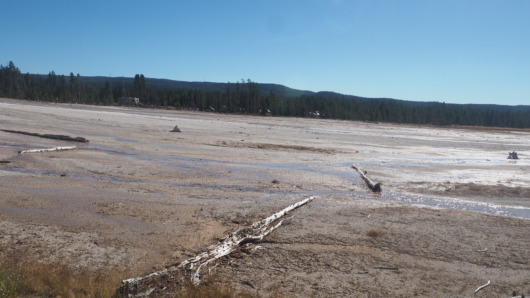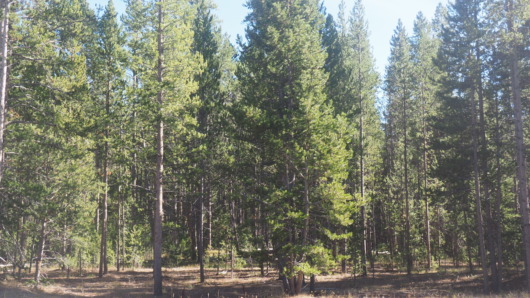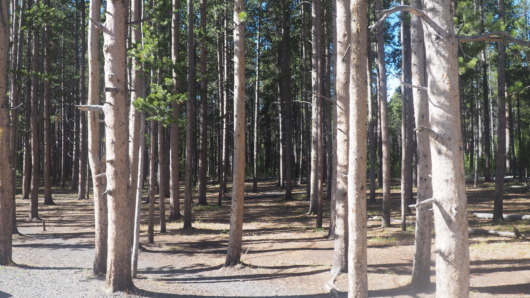 A little bit of hike around Fountain Paint Pot Trail to see all the geysers, but well worth it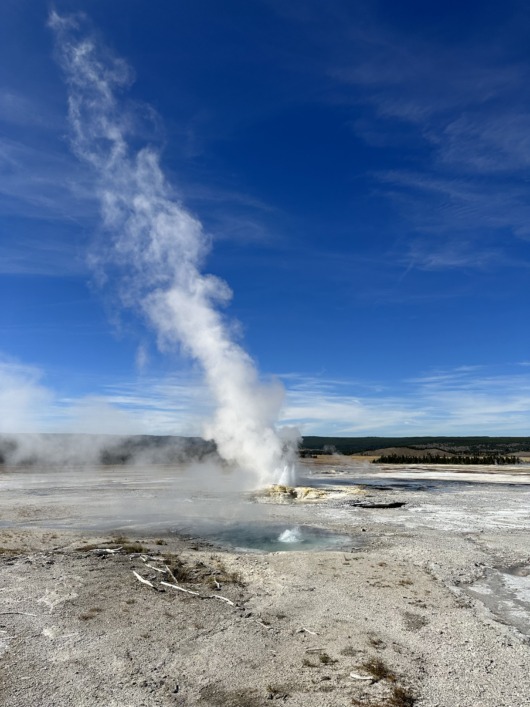 More Fountain Paint Pot pictures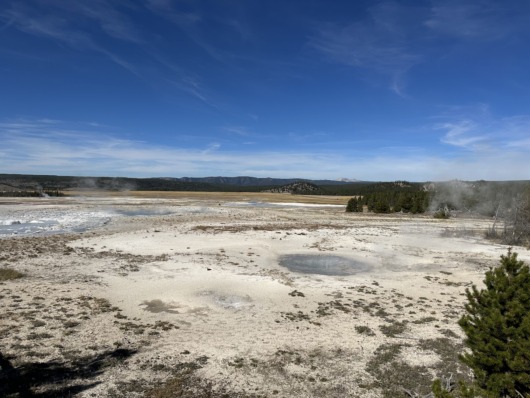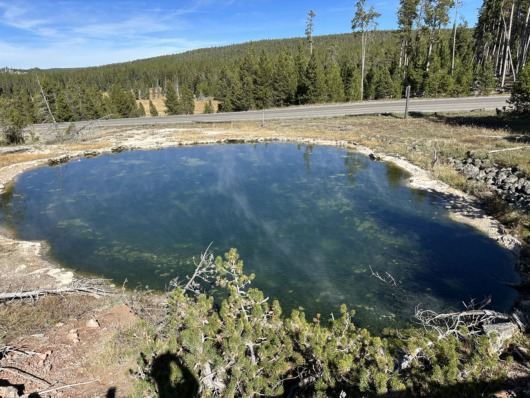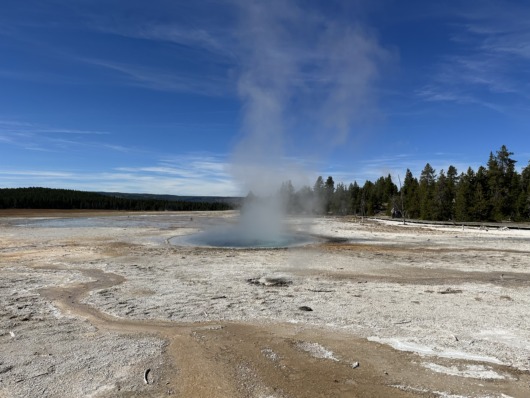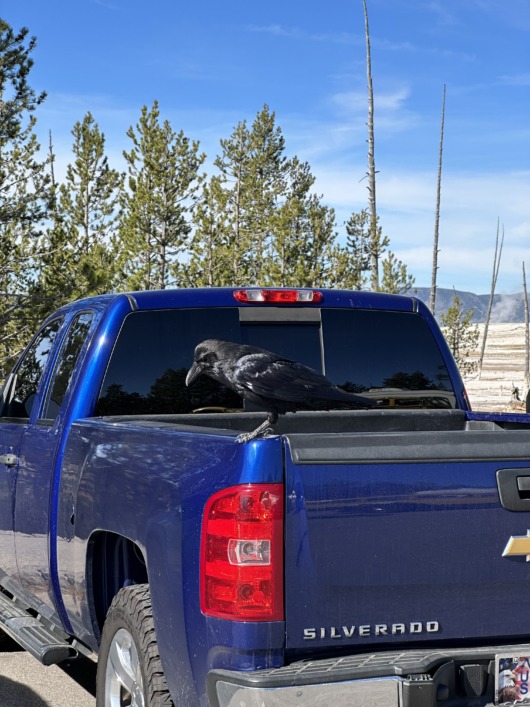 Back at the parking lot, was impressed to see these huge black crows.  They don't seem to be afraid of humans.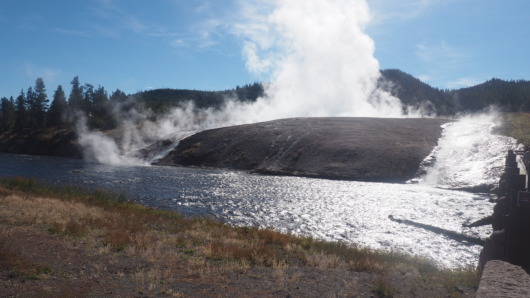 On the way to Midway Geyser Basin to see the Excelsior Geyser and the incredible Grand Prismatic Spring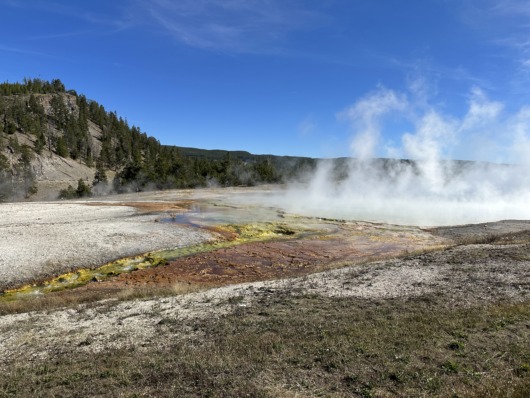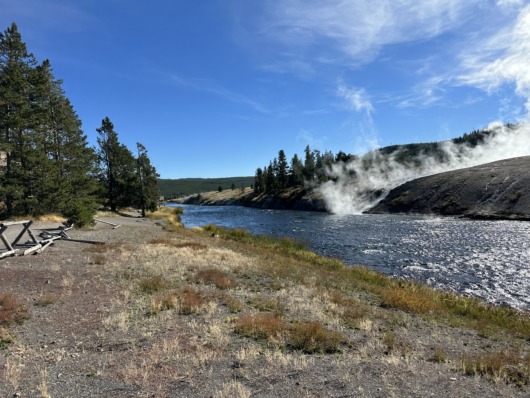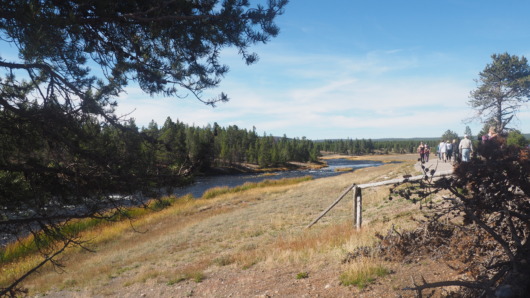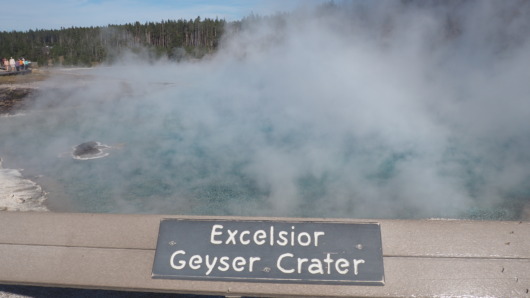 Excelsior Geyser Crater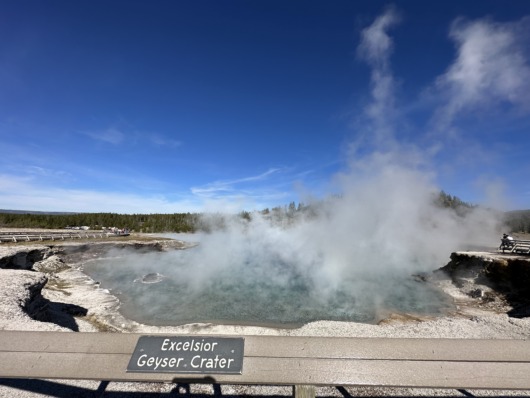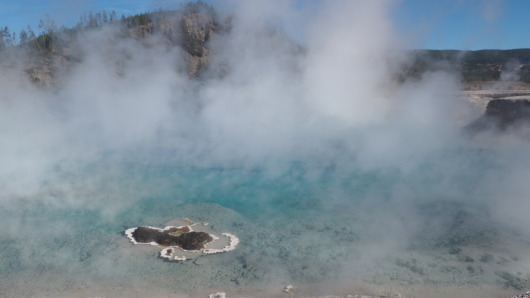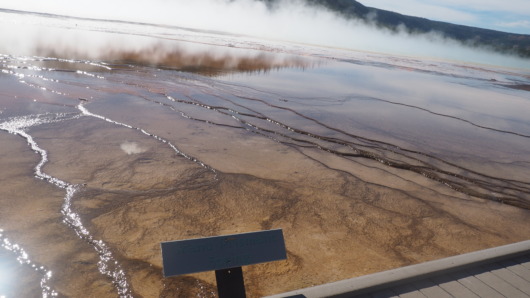 Grand Prismatic Spring.  This is actually the 2nd most popular site in Yellowstone.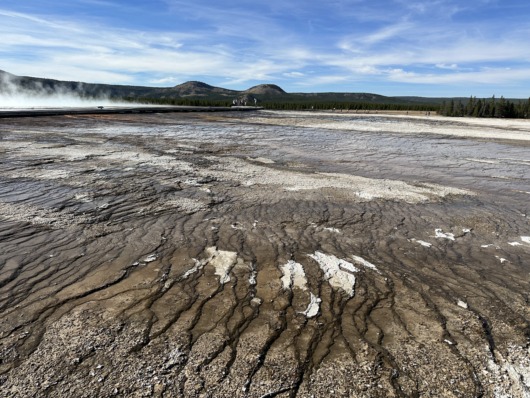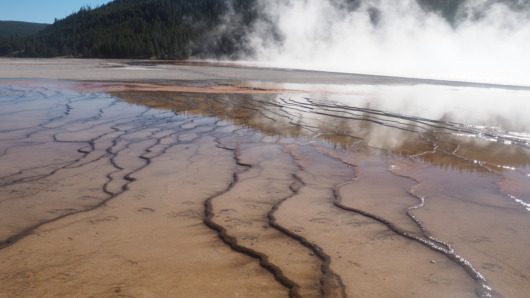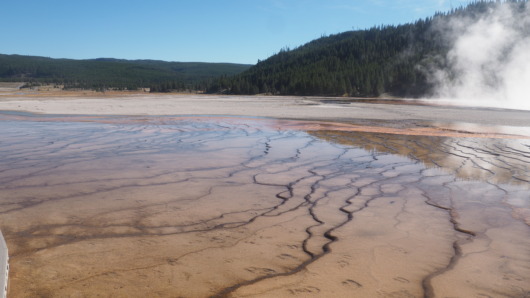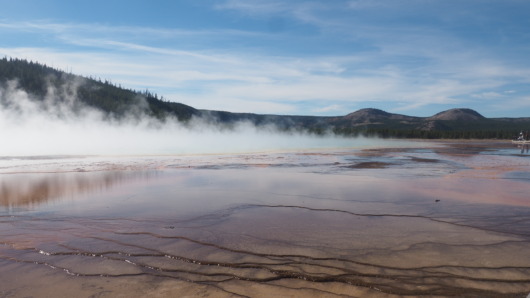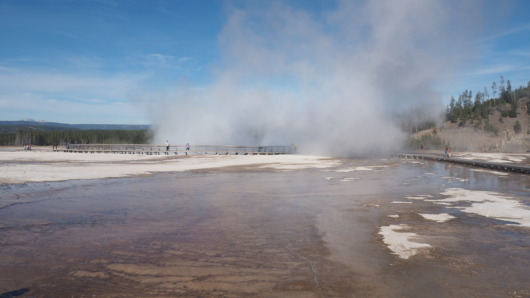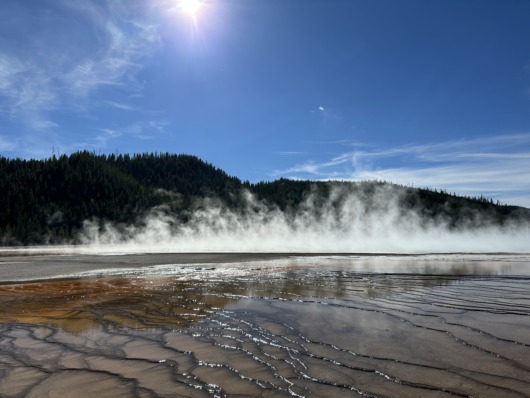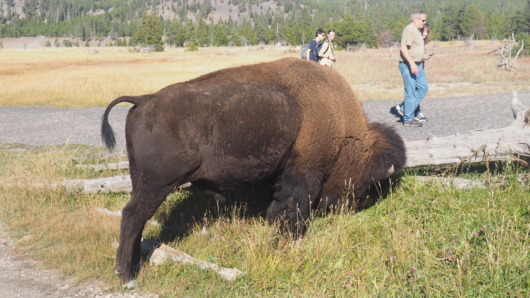 While we parked, we saw a huge bison.  Bisons can be commonly spotted in Yellowstone National Park.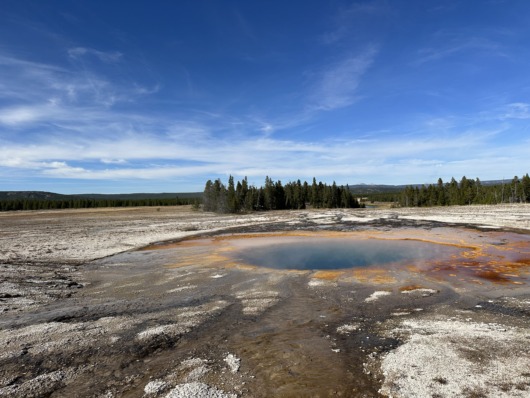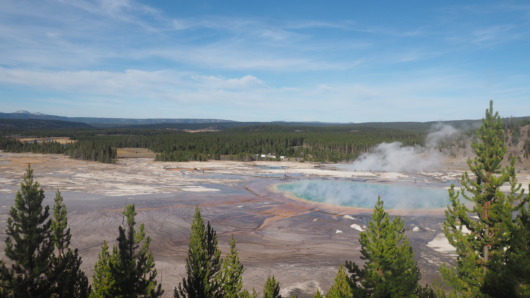 Grand Prismatic Spring Overlook, overseeing the entire geyser from above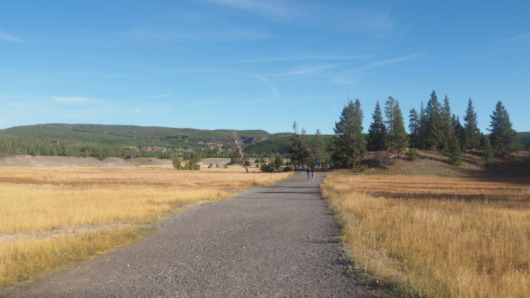 If I remember correctly, you need to drive a bit further south from Midway Geyser Basin to reach around Fairy Falls Trailhead and hike about one mile one way to reach to Grand Prismatic Spring Overlook.  Back and forth took about an hour.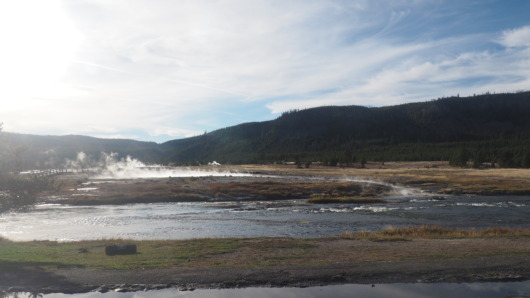 More beautiful photos from Yellowstone National Park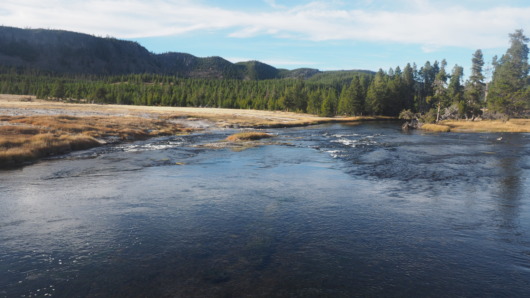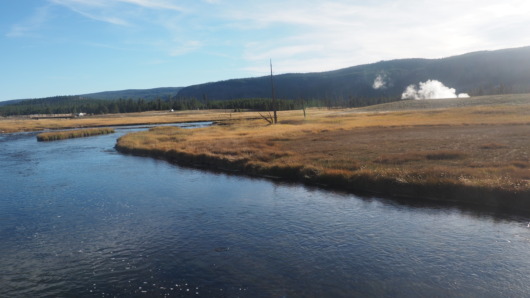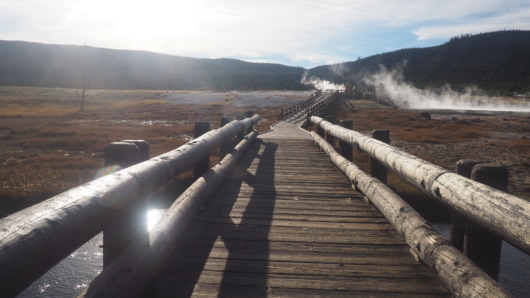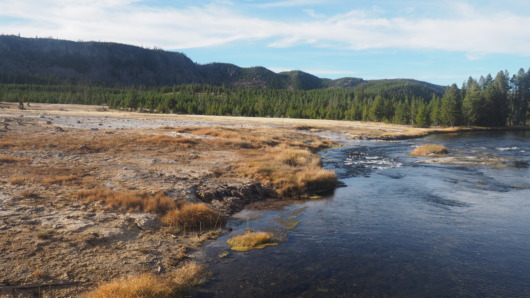 Next stop was Biscuit Basin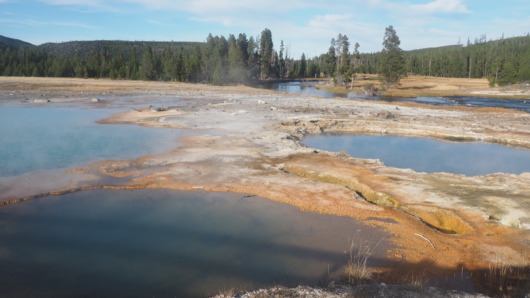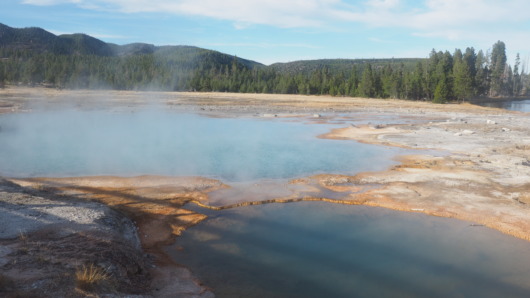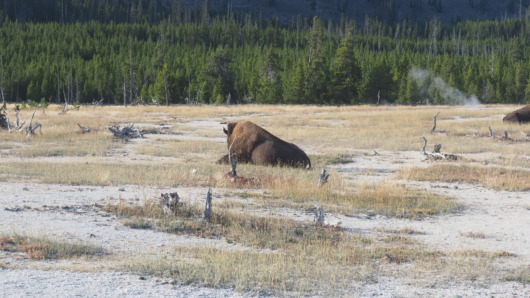 Another bison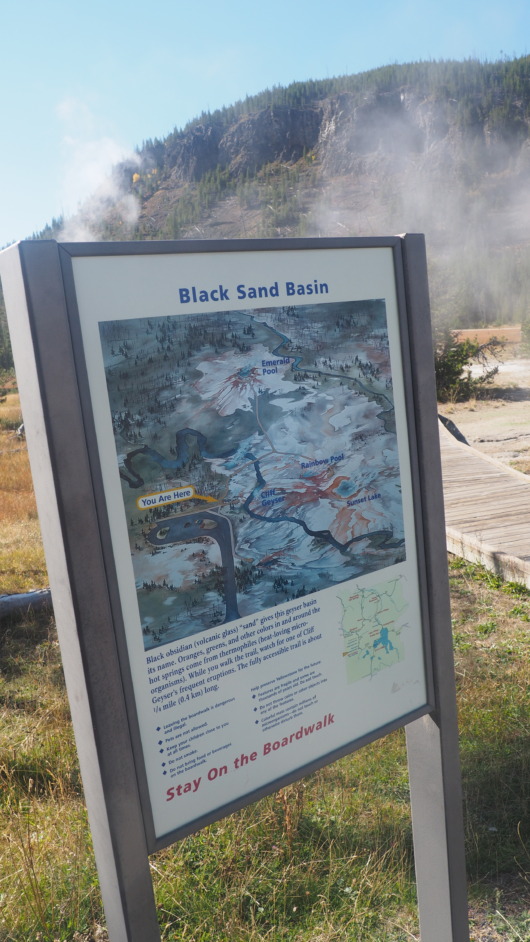 Black Sand Basin, the stop we actually did on our 5th day but we suggest you can fit into this day's schedule as well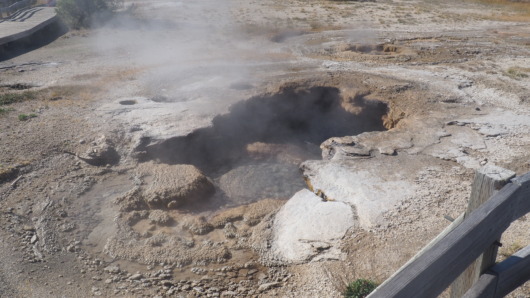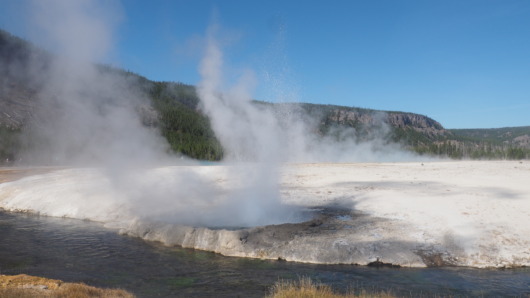 Cliff Geyser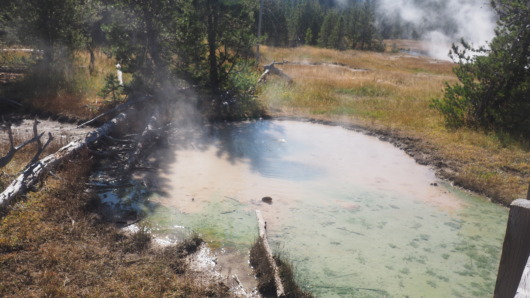 Black Sand Basin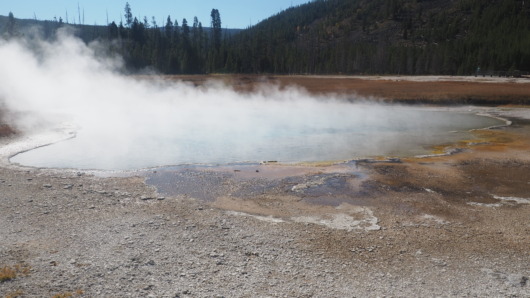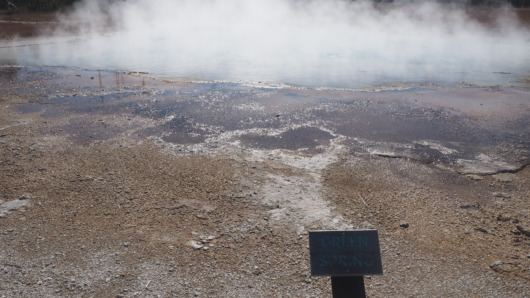 Green Spring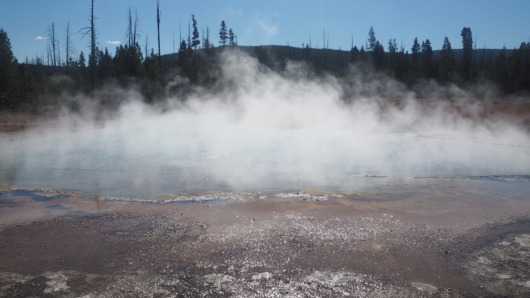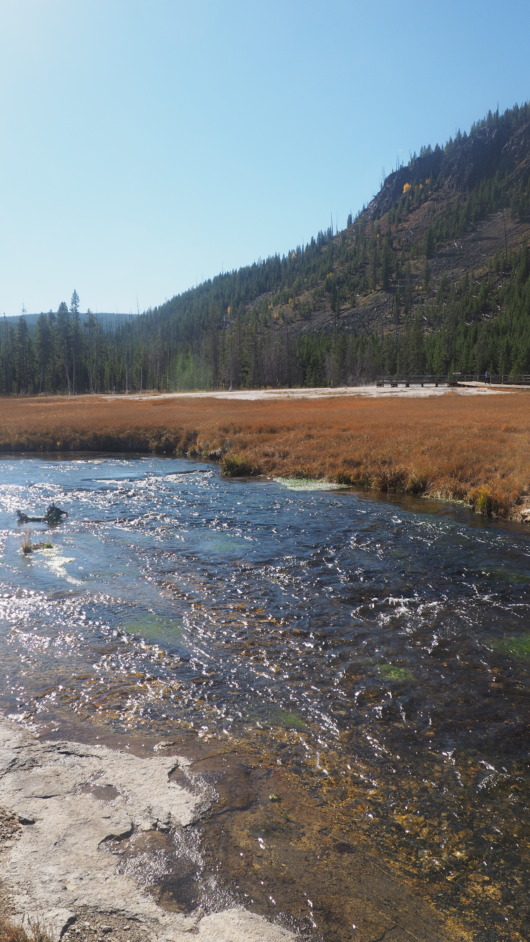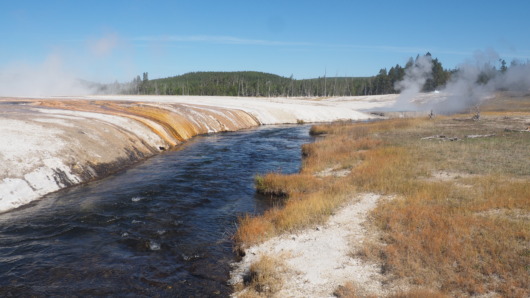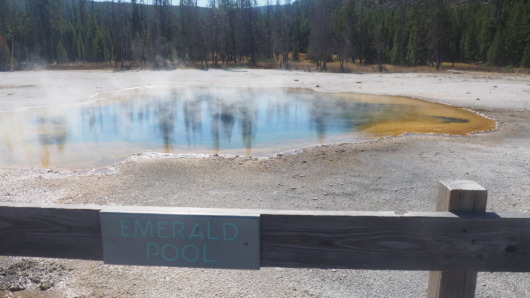 Emerald Pool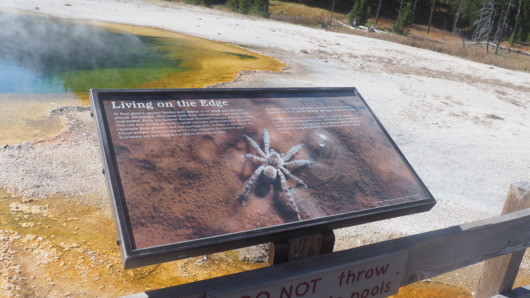 You would not want to treat these pools and springs like onsen.  There are creatures, some micro sizes you can't detect with your naked eyes, that love to live in these extremely hot temperature pools.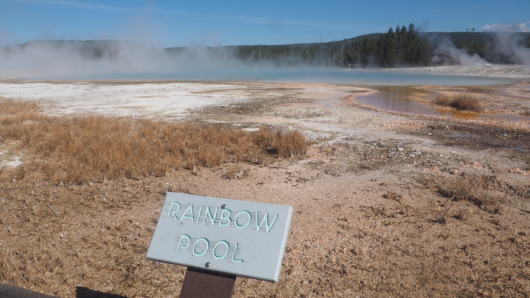 Rainbow Pool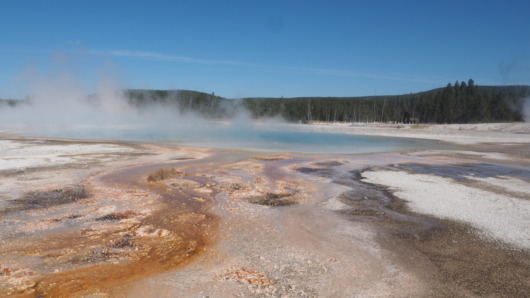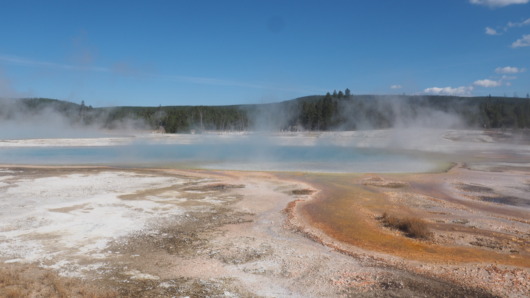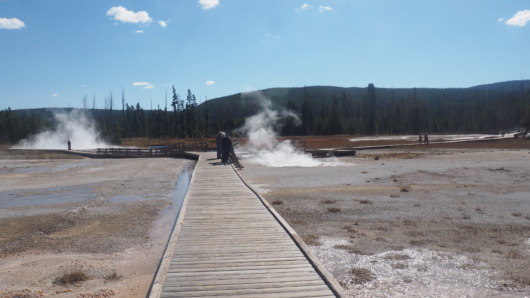 You'll be walking on these board walks for a lot of the sites in Yellowstone.  Very easy and comfortable to walk on.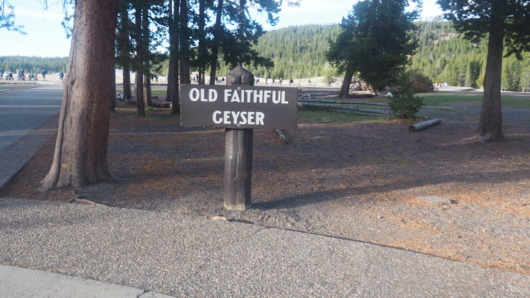 And finally, the most famous and well known attraction in Yellowstone National Park, Old Faithful Geyser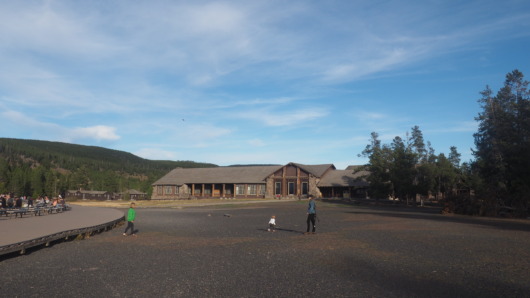 The Old Faithful Lodge area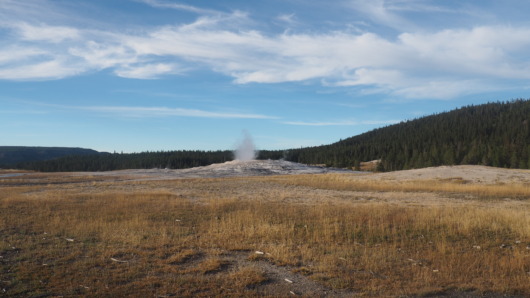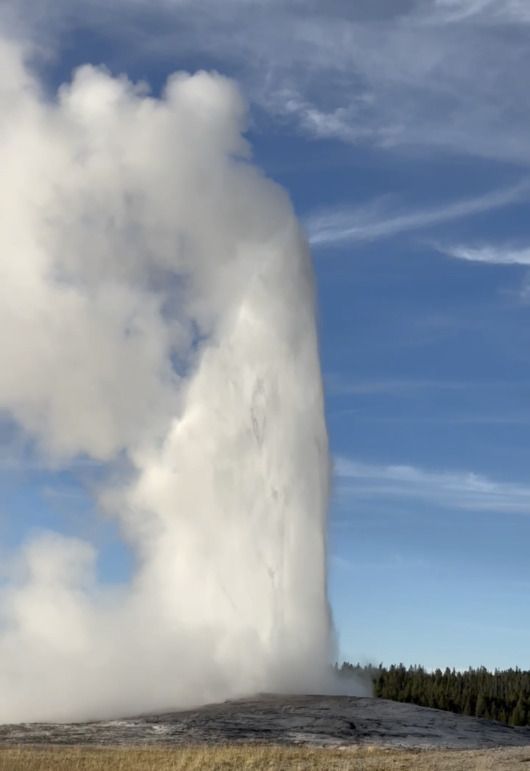 Boom
You can check Yellowstone National Park's website to see when approximately the Old Faithful geyser will erupt.  You will want to be about 15 minutes early before the next explosion, because the exact time it erupts can vary from the predicted time; it can start earlier or later and if you miss that eruption you'd have to wait about 1-2 hours for the next one.  Geyser eruptions are actually very unpredictable, so Old Faithful is actually the rarer case where its eruptions can be much more easily predicted.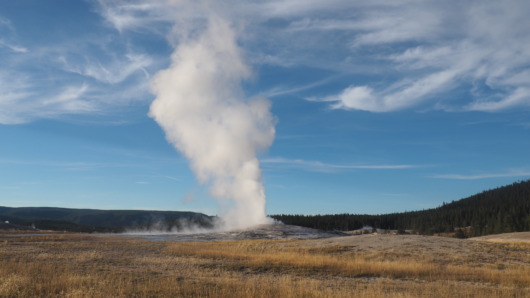 When Old Faithful erupts, it usually can shoot water from 106 to over 180 feet (32 to 55m high)
After Old Faithful, it was time we drove back to our Airbnb and enjoyed the sunset along the way.