I got the idea of driving along the Pacific Coast Highway from one of my Bucket List links illustrating some of the top 10 drives in America.  Since I had to be in the west coast, and I wanted to minimize my time in Los Angeles due to the lack of things to do as a tourist visitor, I thought to myself… why not drive PCH?
I was extremely excited by the prospect of driving along the sea coast; I was imagining all the magnificent views I would be getting.
Cut to the chase, the title of this blog post is Pacific Coast Highway, Not Really, meaning that I actually didn't get to spend much of my time on PCH in the end.  I wanted to go to Pismo Beach taking the 101 North, and then transitioning to PCH, but due to time constraints I was unable to do that; I was unable to accomplish all of the attractions for PCH that I wanted to do due to a hectic schedule.
By the way, bear in mind that PCH may encounter certain obstacles or restrictions from time to time, so you may not be able to drive all the way up/down on PCH, so be sure to check on their website beforehand to check for any road blockages!  Google Map was able to account for this.
Regardless, the attractions I will mention below are the recommended activities anyway for driving alongside PCH.
Accommodation
I stayed at the Hyatt Regency Monterey Hotel and Spa: Monterey Bay Hotel.  Beautiful place, feels very exclusive and intimate, but I felt there was nothing to do at Monterey.  You could stay at Carmel-by-the-Sea, which I heard is more expensive.  Hyatt provides a swimming pool and a fitness centre.  For some reason, I was awoken by a cleaning lady… at 8am.  Seriously, who cleans the room at 8am?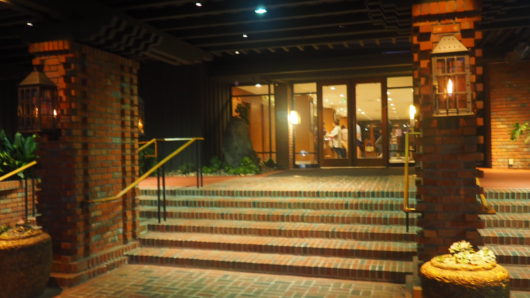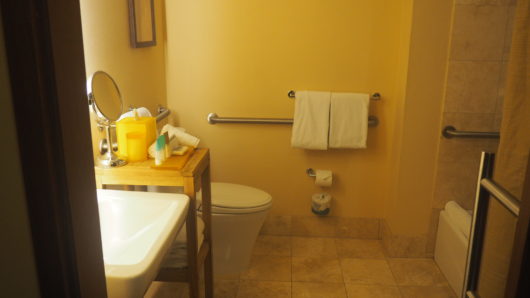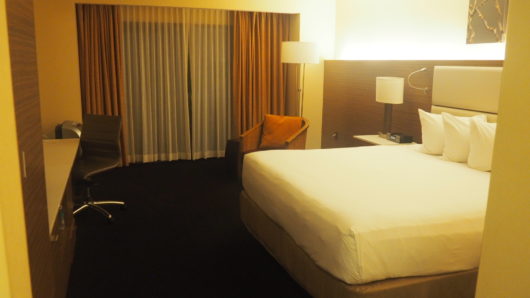 King size bed, TV to the left (not shown)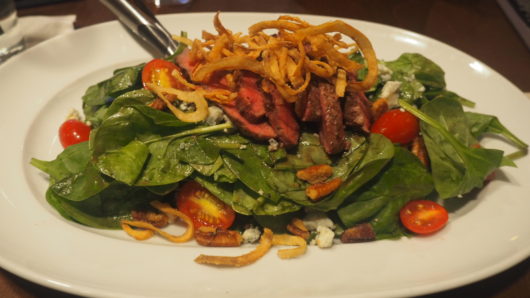 They have one restaurant, one restaurant/lounge, one sports bar/restaurant.  I ate at their Fireplace Lounge.  Grilled Angus steak salad with spinach, tomatoes, and blue cheese (which I specifically asked to remove but they didn't).
Trip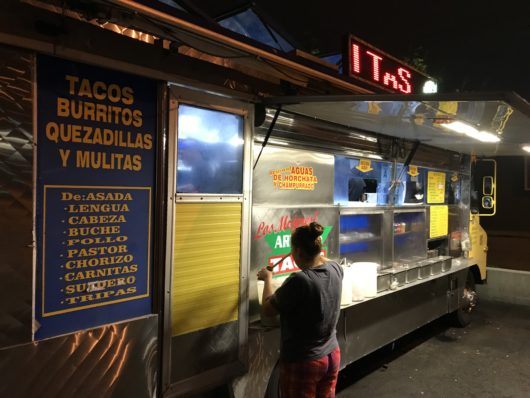 My first night in Los Angeles, going to Taco Truck again like my last trip.  Sort of like a tradition now to come here on the first night at LA.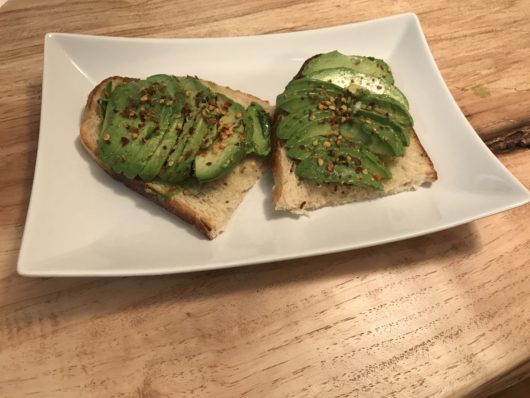 Thanks to my sister's amazing peppered avocado on sourdough to power me through the day!
Solvang
I didn't include Solvang into my itinerary at first, but while driving I saw a sign that said Solvang, so in a split second of decision making, I decided why the heck not.
You can find more information about Solvang on their website, but to briefly summarize this place, it's sort of a getaway from the American life and getting yourself immersed into a Danish village.  You'll know when you've arrived by the vastly different architecture there.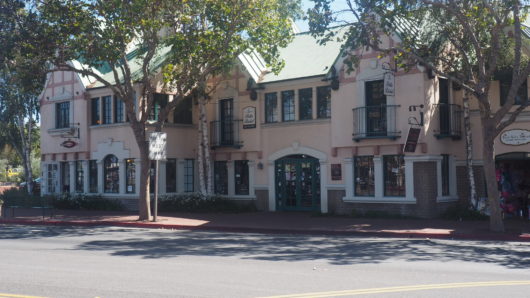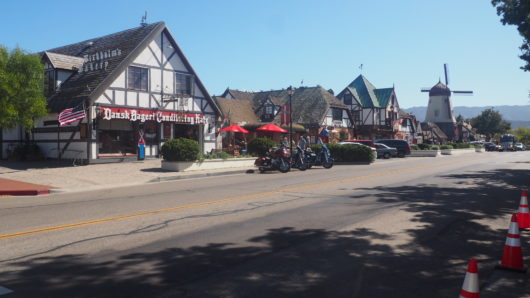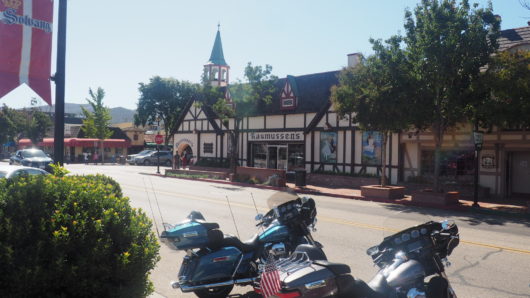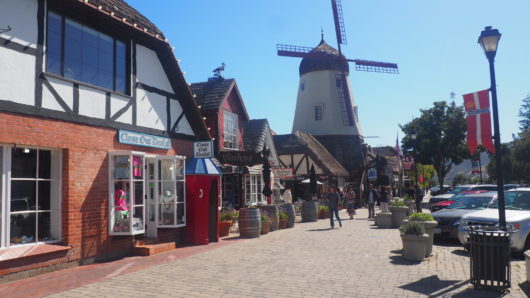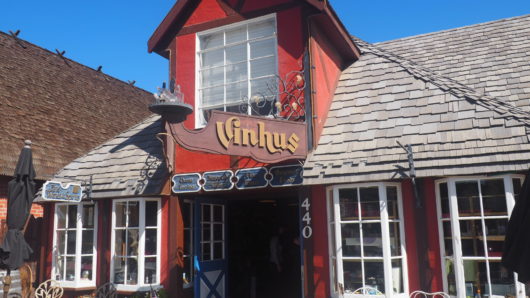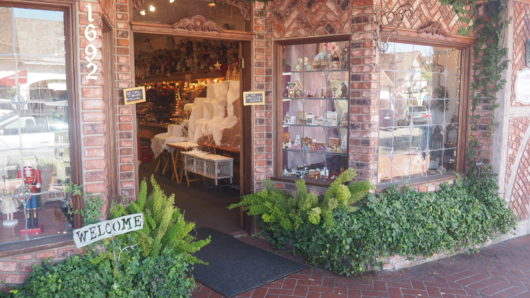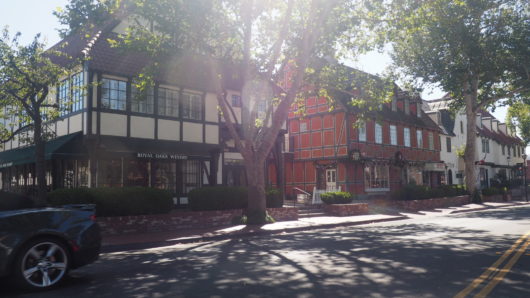 Pismo Beach (website)
My next stop was at Pismo Beach.  This Beach would define what an unpolluted sea should look like.  The sort of blue color that was reflected by the sea was refreshing, natural, and dark in a way that it's so beautiful.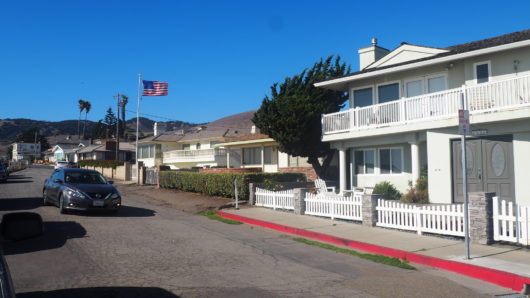 Beach houses scattered along the neighborhood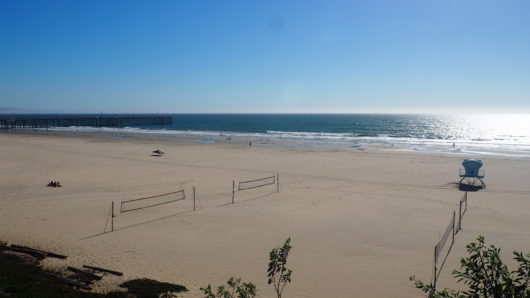 Volleyball nets, empty beaches, an endless sea… hope to take someone special here someday!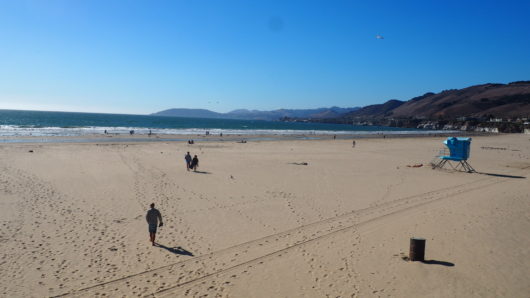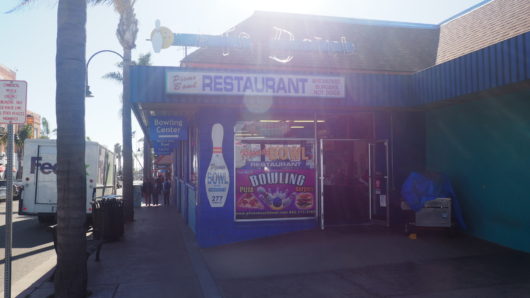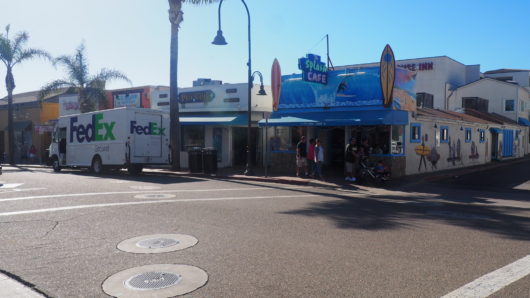 Reminds me a bit of the beachy vibe of Venice Beach, beach restaurants, surfing shops etc.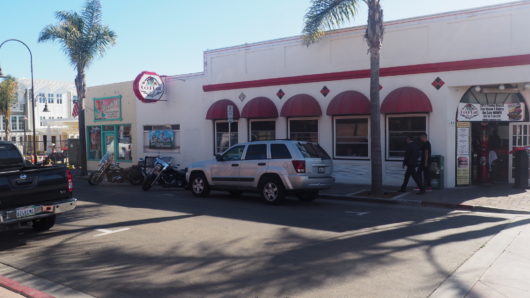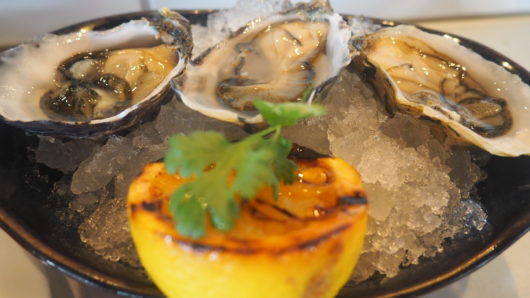 They were having happy hour at the Oyster Loft, and this was 4pm and I haven't had lunch yet.  The type of oyster above was called Grassy Bar.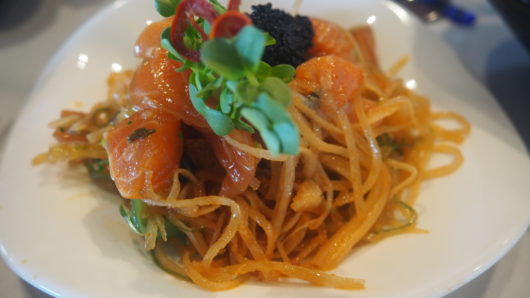 Salmon Poke Salad
I also had a Pork Belly Bao but I forgot to take pics.
San Luis Obispo and the Bubblegum Alley
San Luis Obispo is located sort of center between San Francisco and Los Angeles.  The vibe it gave me was a comfortable, relaxing, college like feel.  Nice shops, often quiet amongst the streets, but definitely clean and a place just to stroll around.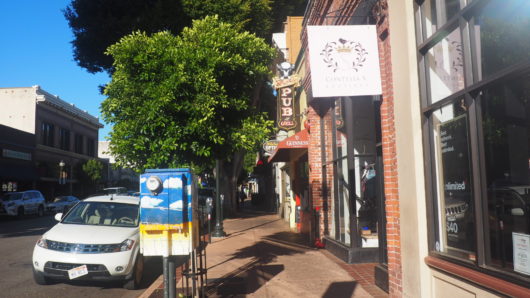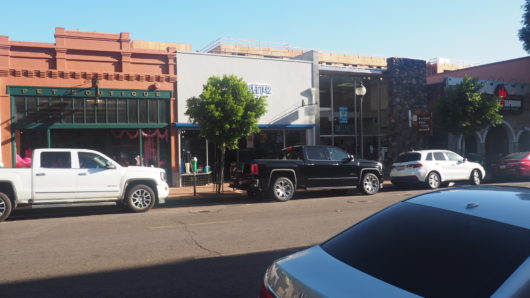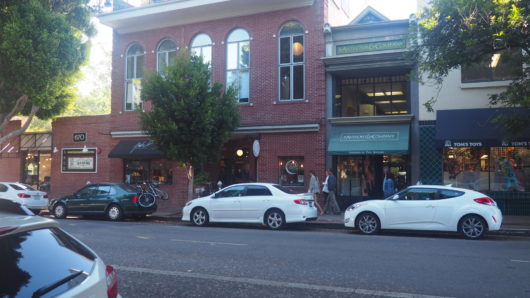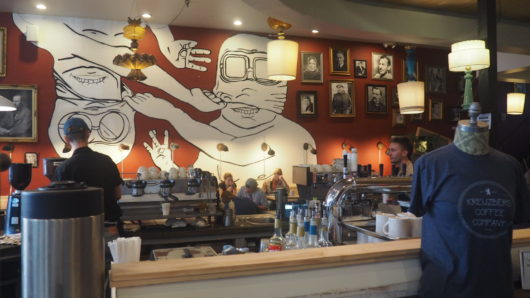 Coffee cafe where they import coffee beans from different countries.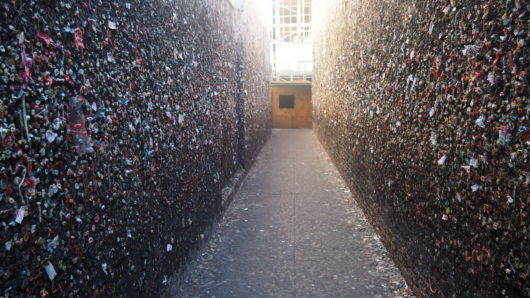 The famous bubblegum alley where there is bubblegum on both sides of the alleyway.
By this time, it was already about 6ish pm.  My itinerary on this first day driving north to San Francisco included driving along PCH after going to San Luis Obispo, to visit the Hearst Castle and the Elephant Seal Viewing Point both in San Simeon.  Unfortunately, Hearst Castle closes at 4pm, so for those who want to make it to the Hearst Castle, please start driving early!  I started my trip at around 11:30am from Pasadena.
Anyway, drove all the way to Hyatt Regency Monterey Hotel, which took about an hour and a half to get there, checked in, ate dinner, gym, passed out.
17 Mile Drive
Directly from Wikipedia, the "17-Mile Drive is a scenic road through Pebble Beach and Pacific Grove on the Monterey Peninsula in Northern California, much of which hugs the Pacific coastline and passes famous golf courses, mansions, and scenic attractions…"
I'll let the pictures do the talking, but man was the sea so breathtaking and the mansions were just unbelievable and spectacular in terms of design and the grandiose feel they gave.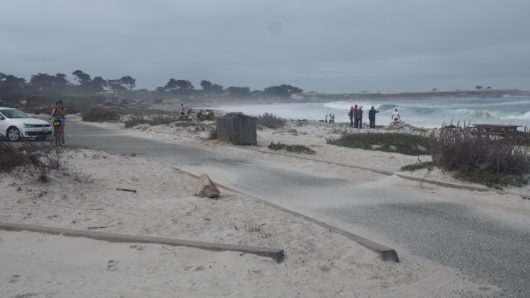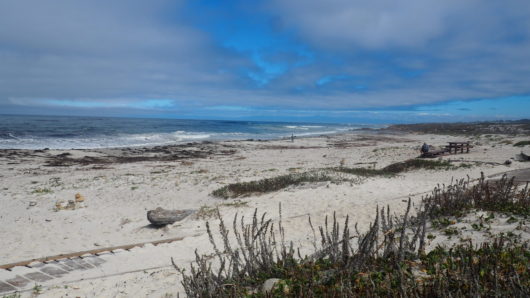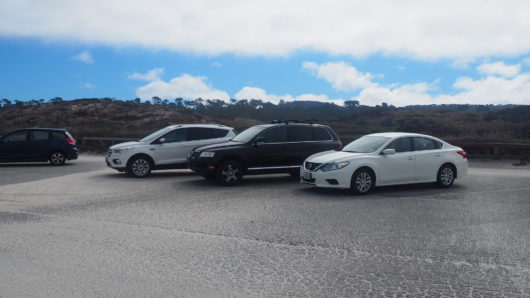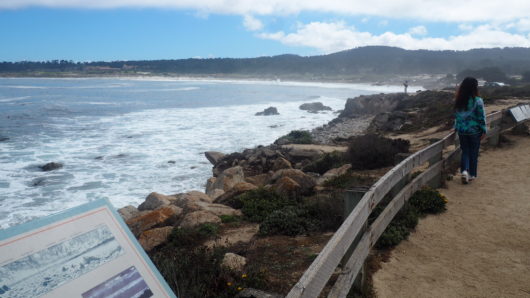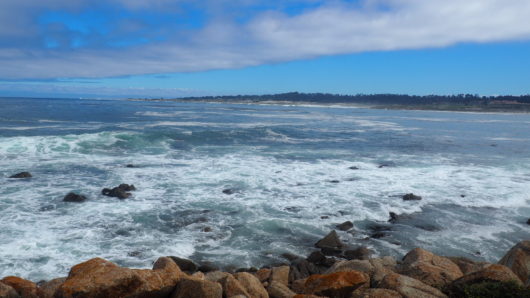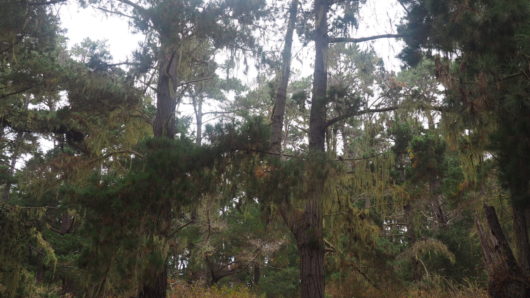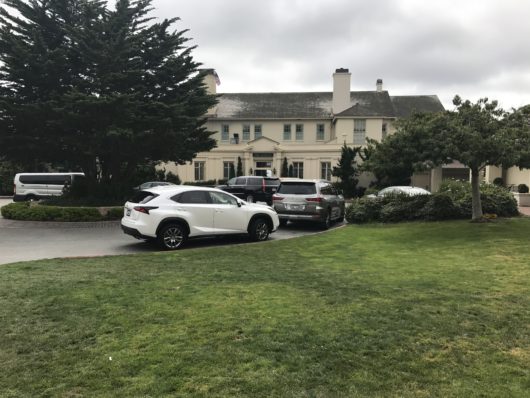 You may also come across the Lodge at Pebble Beach, located nearby are extraordinary golf courses and mansions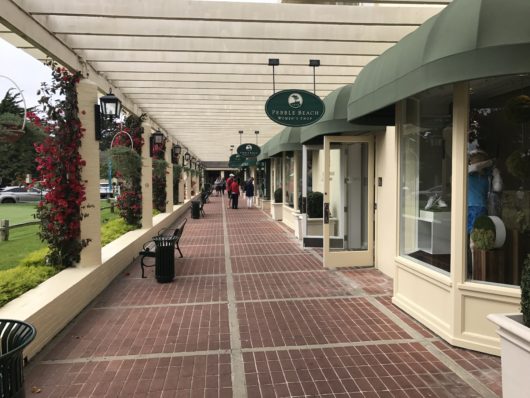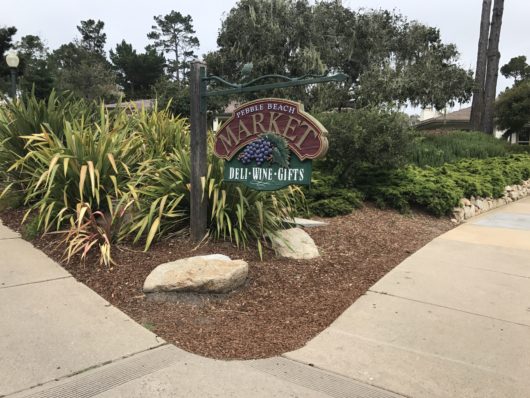 Pacific Coast Highway and Bixby Bridge
Finally, the purpose of this trip in the first place… driving on the actual PCH!  I finally had a chance to get on this as I had to go to Bixby Bridge, and from Monterey that's the best and only path to go.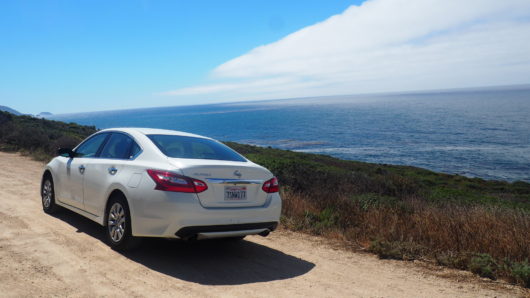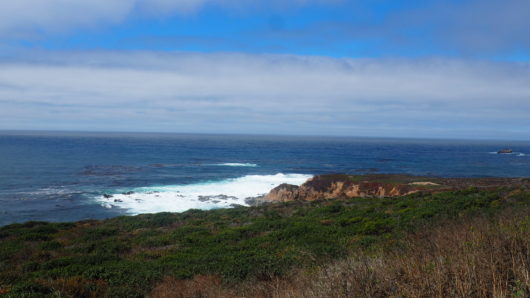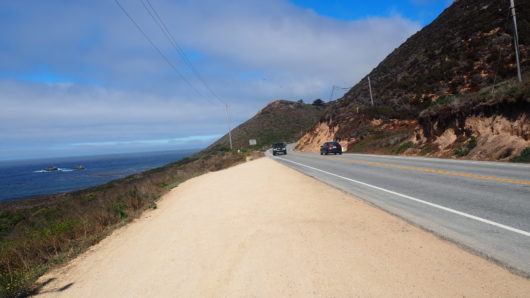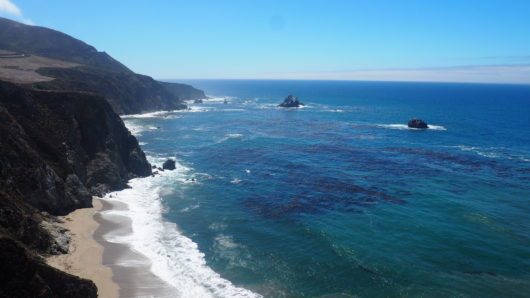 Now this is why I wanted to drive up the PCH!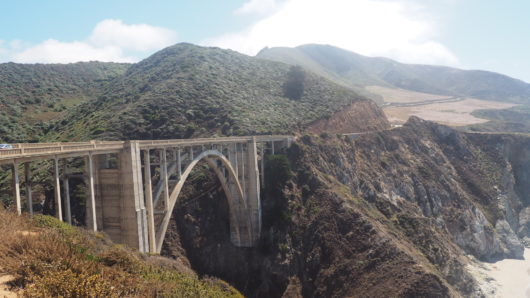 The Bixby Bridge, one of the most photographed bridges due to its unique and striking design.
Carmel by the Sea (website)
Possibly my most favourite part of the journey, Carmel by the Sea is the quintessential of what Beauty and the Beast's first scene at the village would look like – charming, quaint, fabled, a village with a fairytale past (if that made any sense!).  If I wanted to enjoy a stroll and check out the boutique shops, I could easily spend one full day there, at least half a day, but I could only compress all that to an hour and a half since I had to drive up to San Francisco in time to return my car.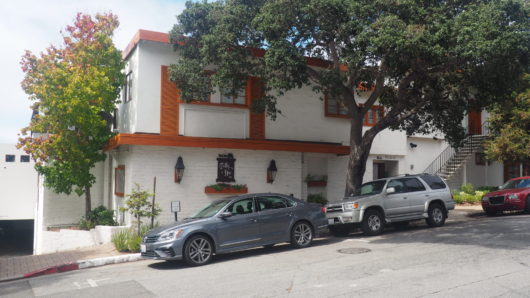 Lots of parking everywhere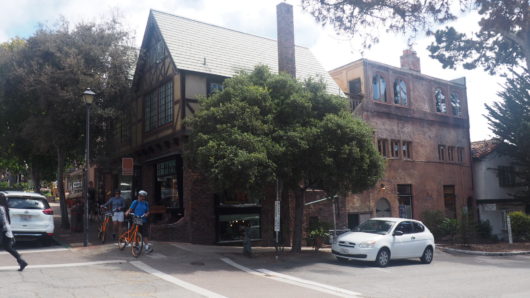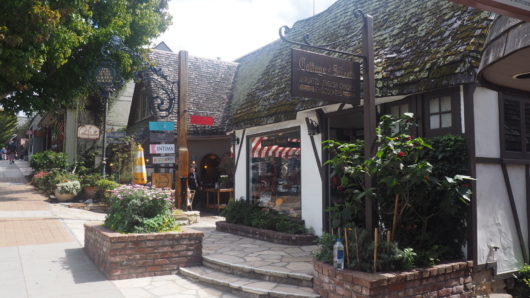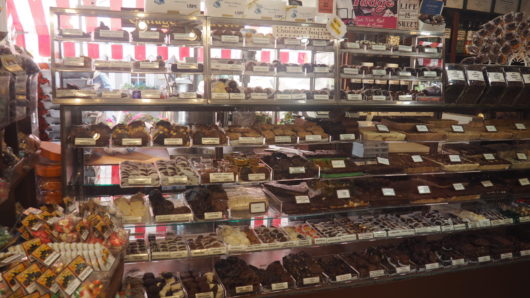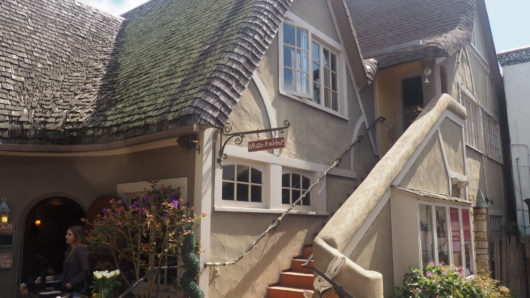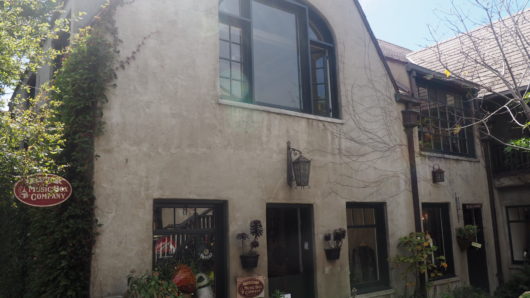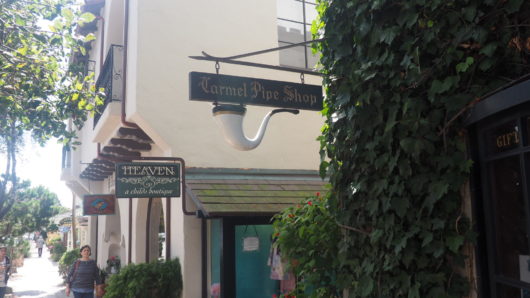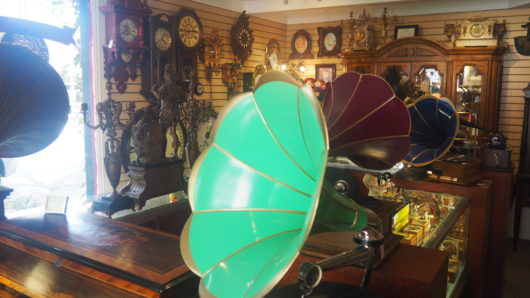 There was a music box shop in Carmel by the Sea, rightfully fitting into the antiqueness of this village!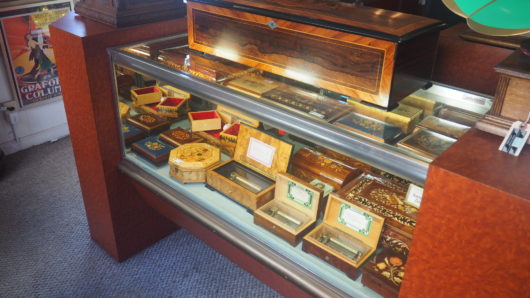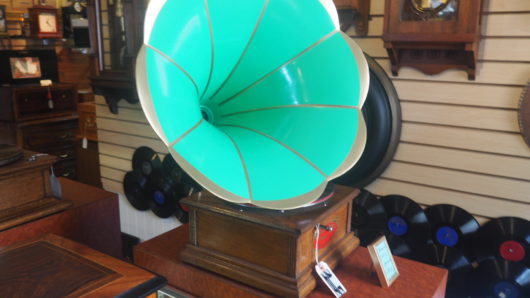 I believe this green one was the oldest in the shop, made around 1903, 04 I think.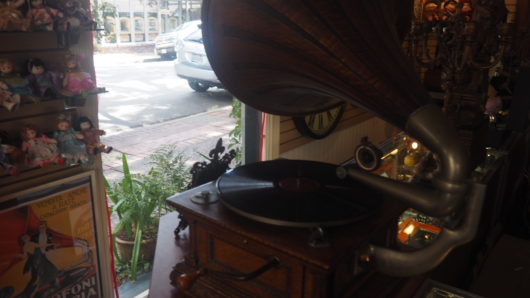 This maroon one was a bit later, around 1906, 07.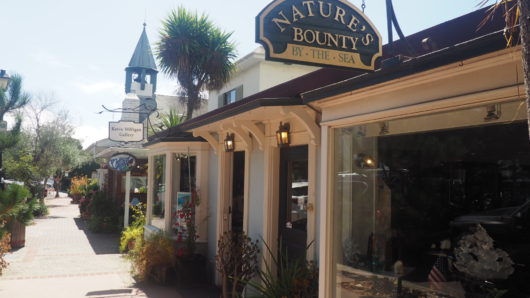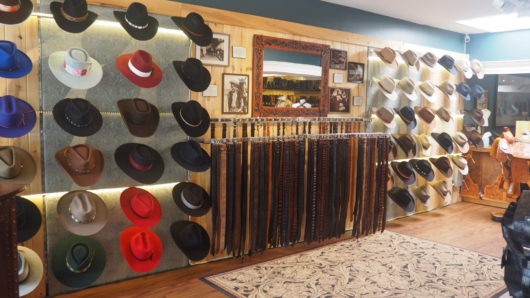 This was a cowboy shop.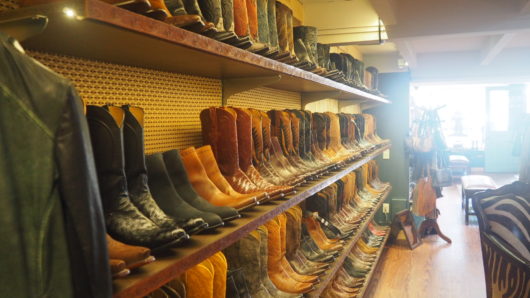 Cowboy boots.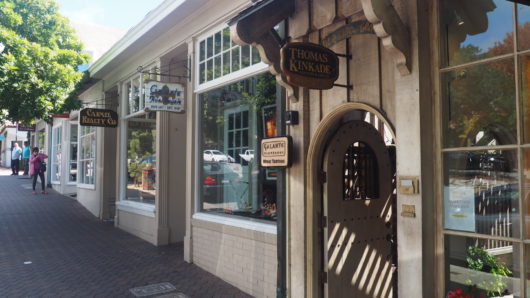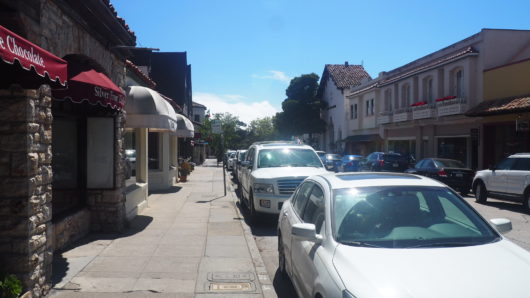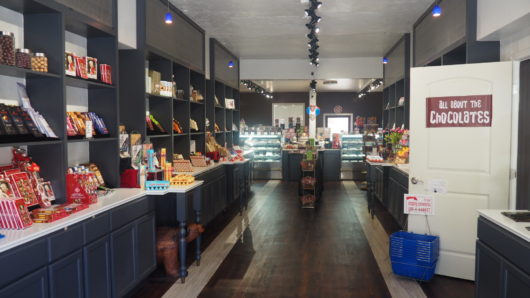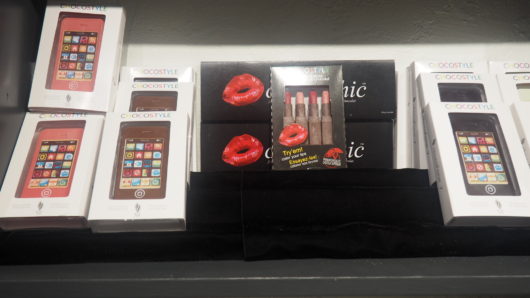 Some ladies might want this 🙂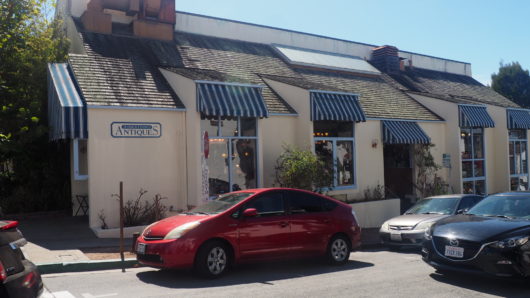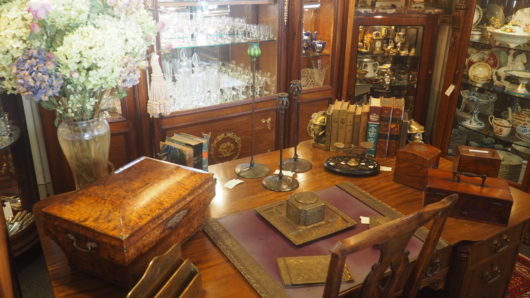 Lots of Antiques.  On this desk, I believe the book with the green coloring is an edition of Sherlock Holmes.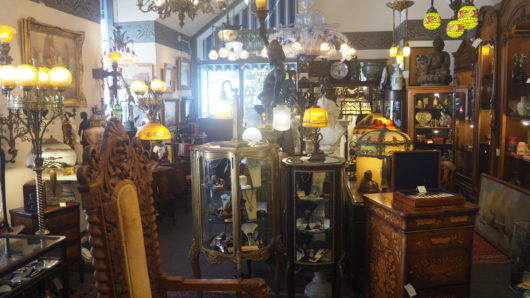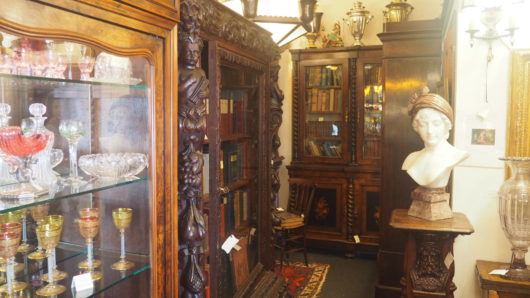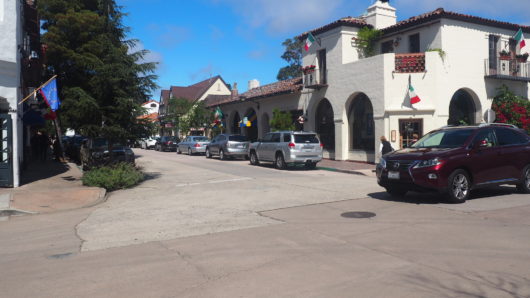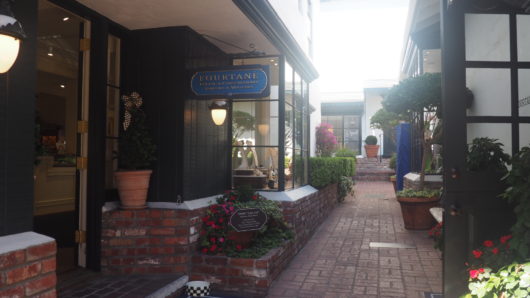 A few tips about this trip.  One, start early, especially if you're going to make it a 2 day trip.  Like I mentioned earlier, I couldn't visit all the attractions I wanted to due to time restrictions, and it's not your typical drive from LA to San Francisco where it'd take 5-6 hours.  No, you will be stopping for gas, for pictures, for food, and you will surely want to spend more time at some of these places than less.  I was pretty much rushing through some of these and would have loved to take more time in each of these locations.
Once again, I must remind you that certain segments of PCH may have road closures time to time, so be sure to check the best routes for you to take before proceeding.  Google Map should be able to handle it for you, but you would want to prepare beforehand just in case.
Other than that, I hope you too have a chance to get on the PCH to see some of the most beautiful sceneries California has to offer!