It's 2016 and what better excuse to travel to different places by attending different music festivals around the world?  There are so many different music festivals, with different atmosphere, differente venues, different genres, different people, and of course different artists, that each and every single one of them can bring you a unique experience.  Here are 16 music festivals you should go to for 2016 (in alphabetical order):
BPM Festival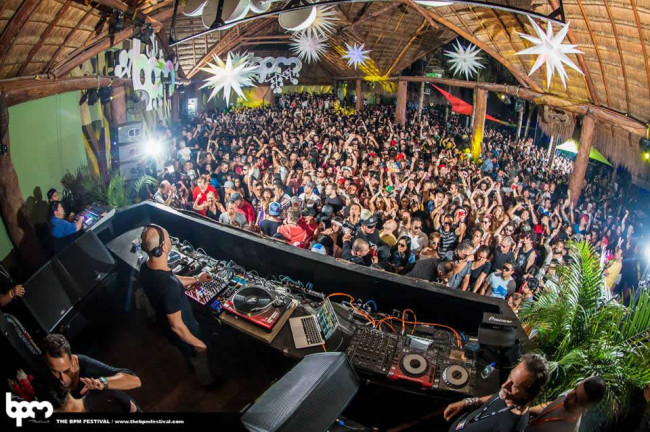 Image courtesy of The BPM Festival Official Website
Date: Jan. 8 – Jan. 17, 2016
Location: Playa Del Carmen, Mexico
Website: http://thebpmfestival.com/
Youtube: BPM Festival 2015 Thank You Video
Feat. Artists: Matador, Pete Tong, Sasha
By the time you're reading this post, it may be getting close to the actual dates.  But if you manage to snag some free time and tickets, then there is no excuse for you to bail out on this idyllic beach paradise that belongs to Mexico.  BPM (acronym for Bartenders, Promoters, and Managers) was founded in 2008 and has grown into a global gathering of DJs, Producers, and EDM fans.  Unlike most festivals, where all their events are congregated in one specific area, the 10 day lasting festival scatters across Playa Del Carmen throughout both day and night, allowing you to experience both music and the exoticness of Playa Del Carmen.
Coachella Valley Music And Arts Festival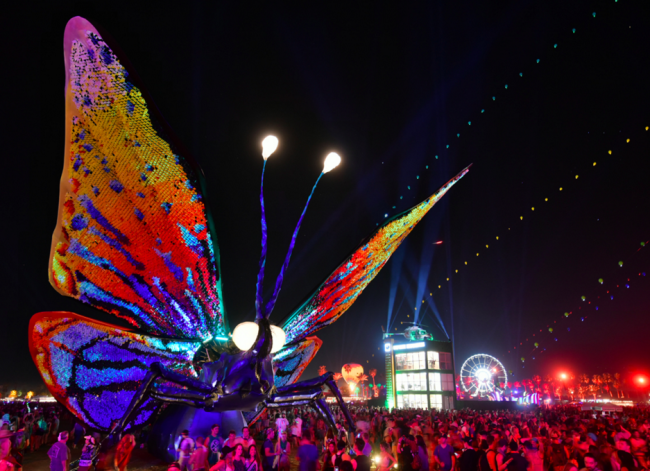 Image Courtesy of Coachella Official Website
Date: Apr. 15 – Apr. 24, 2016
Location: Empire Polo Club, Indio, California
Website: https://www.coachella.com/
Youtube: Coachella 2015: Thank You
Feat. Artists: Guns N'Roses, Chic
You know summer music festivals are coming once Coachella rolls along.  Located in the Californian desert, music lovers emerge and camp on site while being immersed in two weekends of music from genres from across the board, such as rock, indie, EDM, and hip hop.  Founded in 1999, what started off as a small festival in the desert has quickly transformed into one of the largest scale events in the world.  Get your camp gear ready.
The Day After Festival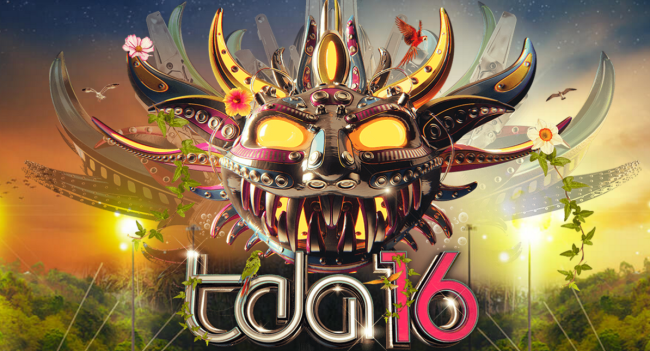 Image courtesy of The Day After Festival Official Website
Dates: Jan. 15 – 17, 2016
Location: Figali City in Panama City, Panama (no, not the one in Hunger Games)
Website: http://dayafter.com/
Youtube: The Day After Festival 2016 Official Trailer
Feat. Artists: Zedd, Above & Beyond, Jack Ü
I'm reading one of their blog posts and apparently, Panama City is one of the least expensive cities in the world… Ok super tempted to come here now!!  Also, it's got a sprawling and expansive skyline that just gives it a unique charm in Central America.  Besides the city itself though, the self proclaimed Latin America's #1 destination festival is back after a successful event in 2015.  Again, get your tickets if you still can as the dates are getting close!
Electric Elephant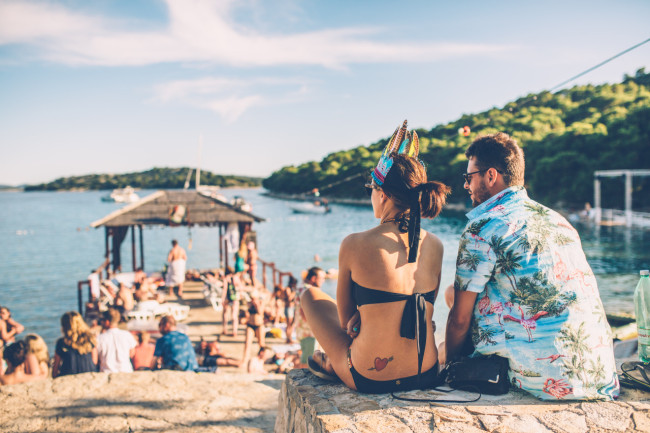 Image Courtesy of Electric Elephant Official Website
Date: Jul. 7 – 11, 2016
Location: The Garden – Tisno, Croatia
Website: http://www.electricelephant.co.uk/
Youtube: Horse Meat Disco Boat – Electric Elephant Croatia 2014 Pt. 1
Feat. Artists: Auntie Flo, Nightmares On Wax, Will Saul
Tisno is a beautiful fishing village where you are greeted by crystal clear water, enchanting National Parks, and a sunset that makes you doubt why you ever lived anywhere else.  10 mins from the town is the music festival.  But here what you will find isn't the large scale, party hard party rocking festivals that you will think of when you think of music festivals; instead, it's all about chilling and the good vibes.  In fact, forget the mainstream, these are underground music artists, some who've played in the boiler room, but all of them fantastic!  Before I forget, you can also go on board on their boat parties.  Wow.
Fuji Rock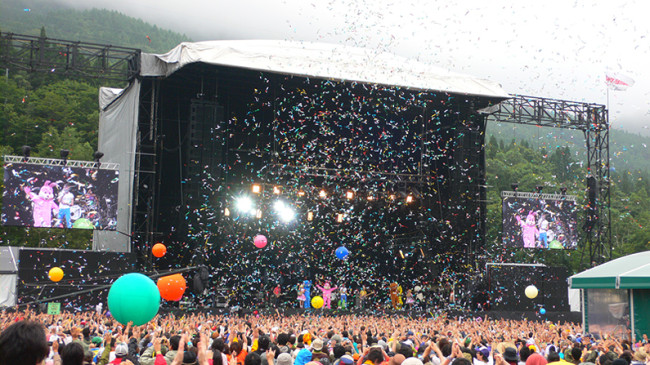 Image Courtesy of 12th Street Beat
Date: Jul. 22 – 24, 2016
Location: Naeba Ski Resort, Naeba, Japan
Website: http://www.fujirockfestival.com/
Youtube: Fuji Rock Festival '16
Feat. Artists: N/A
You know what's the most appealing thing about this festival?  No, it's not the glittering streams and green forest trees surrounding it.  It's also not the gondola ride up to the top of the mountain where you can oversee everything.  It's definitely not the music from over 200 Japanese and international acts… It's the food!!!  You have been warned – go there HUNGRY as there are a lot of good food there.  Actually just kidding.  Everything is amazing there – picturesque surroundings, 200 acts boasting the largest outdoor event in Japan, and just great people and great environment in general.  By the way, it's Fuji Rock's 20th festival this year.
Glastonbury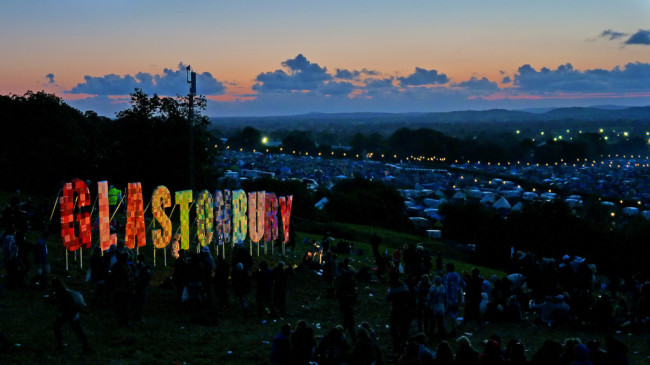 Image Courtesy of Glastonbury World
Date: Jun. 22 – 26, 2016
Location: Pilton, United Kingdom
Website: http://www.glastonburyfestivals.co.uk/
Youtube: Muse Live At Glastonbury 2010
Feat. Artists (rumored): Coldplay, The Foos, Muse
Does this festival have a long history or what?  Started after 1970 after Jimi Hendrix's death, the legendary festival persists to this day and doesn't seem to stop growing anytime soon.  The bands and acts that are invited to play at this concert seem to grow in popularity and by number.  Yes there is camping involved.  Yes this is the largest green field area festival in the world.  Alternative activities include theater, circus, and cabernet.  Tickets have been sold out already on their official page, so see if you can purchase your tickets elsewhere.
Lollapalooza Chicago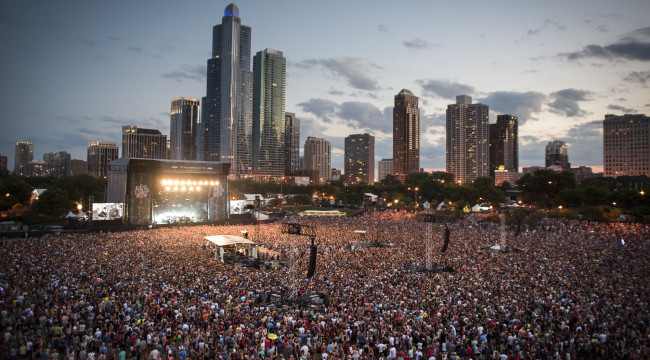 Image courtesy of chicagogenie.com
Date: Jul. 28 – 31, 2016
Location: Grant Park, Chicago
Website: http://www.lollapalooza.com/
Youtube: Lollapalooza 2015: Weekend Recap
Feat. Artists: N/A

This is the first year that Lollapalooza is going to be hosted for 4 days instead of 3, so yay for everyone!  It's notable musical genres include alternative rock, heavy metal, punk rock, hip hop, and of course EDM (EDM is like everywhere).  The name Lollapalooza is derived from an American phrase meaning "an extraordinary or unusual thing, person, or event; an exceptional example or instance", and I believe this phrase epitomizes this festival well.  Did you know that Lady Gaga performed here in 2007 before she was famous as well?
Monsters Of Rock Cruise

Image courtesy of Monsters of Rock Cruise Official Website
Date: Feb. 22 – 26, 2016
Location: Miami, Florida
Website: http://monstersofrockcruise.com/
Youtube: Monsters Of Rock Cruise 2015 – Night Ranger High enough unplugged
Feat. Artists: Tesla, Steve Vai, Extreme
The word 'Rock' literally means Rock, like ROOOOOOCK ON kind of rock.  Yeah, all the bands that are coming are like hard rock and heavy metal.  That's pretty unique already.  But then again, unlike other festivals where you're just standing and dancing on land, this time you're on water.  Going to Bahamas.  Ah.  Ahhh!  Insane.  There is the Mandara Spa and the Bliss Ultra Lounge & Night Club on board as well.  Wait I'm not done yet.. they also have a bowling alley… what!?!
Montreux Jazz Festival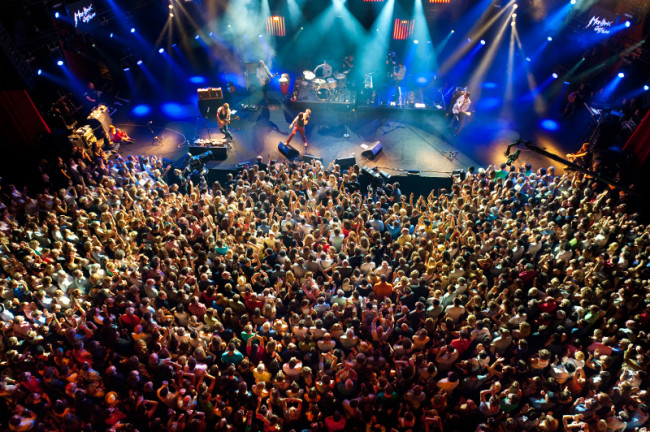 Image courtesy of Montreux Jazz Festival Official Website
Date: Jul. 1 – 16, 2016
Location: Montreux, Switzerland
Website: http://www.montreuxjazzfestival.com/en
Youtube: 49th Montreux Jazz Festival Trailer
Feat. Artists: Portishead, The Chemical Brothers, Jamie XX
Probably the biggest and best jazz music event in this planet, what used to be just a festival in 1967 turned into a two week long event.  Notable past performers included Ella Fitzgerald, B.B. King, Ray Charles, Miles Davis, and blue and rock artists such as Pink Floyd, Eric Clapton, and even Prince.  Many dedicated music enthusiasts gather by here to share their passion and curiosities.
Outlook Festival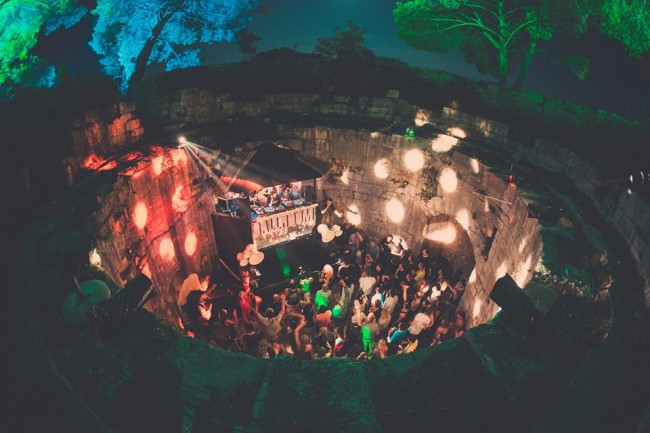 Image Courtesy of Outlook Festival Facebook Page
Date: Sep. 1 – 4, 2016
Location: Next to a beach right near Pula, Croatia
Website: http://www.outlookfestival.com/
Youtube: Outlook Festival 2015 Highlights
Feat. Artists: Will be revealed at end of January
OK listen, if you're looking for mainstream music, don't come here.  This is not for your typical commercial tracks that you hear everywhere on the popular radio stations.  No, this isn't one of those festivals.  This is the underground dance music festival, most notably for bass music mainly, but also techno, dubstep, reggae, dub, hip hop, garage, grime, electronica… yeah you know, the stuff that real music enthusiasts listen to.  Again it's set in Croatia, so expect nothing less than a boat party as well.
Primavera Sound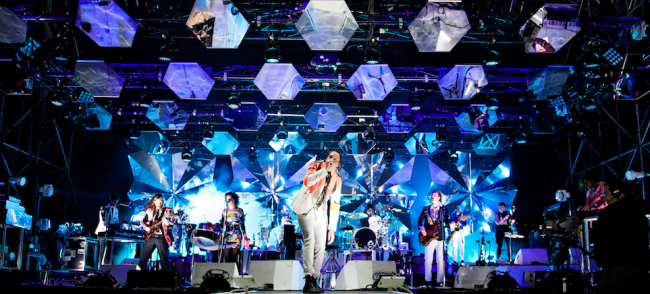 Image Courtesy of Primavera Sound Official Website
Date: Jun. 2 – 4, 2016
Location: Barcelona, Spain
Website: http://www.primaverasound.es/index
Youtube: Primavera Sound 2015 Line-Up
Feat. Artists: N/A
Ranked as the #1 festival to go to by Time Out magazine for 2015, 2016 makes no exception as this festival continues to be highly regarded as it sets the "boom" factor for the start of European music festivals.  You are surrounded by the coast of the Balearic Sea and beautiful people everywhere.  Noted for featuring more independent music and upcoming superstars, you are bound to discover a few gems that you've never would have encountered had you never been here before.
Secret Garden Party

Image Courtesy Of Now. Here. This.
Date: Jul. 21 – 24, 2016
Location: Cambridgeshire, United Kingdom
Website: http://www.secretgardenparty.com/
Youtube: The Secret Garden Party 2015 Official Video
Feat. Artists: Primal Scream, Lissie, Maribou State, Rae Morris
To live up to the hype of the name 'The Secret Garden' is pretty hard.  When we think of the secret garden, we think of this enchanted, magical garden filled with mystic and charm.  Yet it's a music festival, where things can get, you know, crazy sometimes, so it's hard to balance this.  But I'm recommending this festival here because this festival strikes a perfect balance of a music festival and a garden of serenity (in a sense that it also is famous for its "indulgence in things").  As you can tell, this festival avoids mainstream as this festival was founded to get away from mainstream.  Worthy to note – the festival is a supporter of CALM, as in The Campaign Against Living Miserably, to prevent male suicides in UK.  How fitting.
Snowbombing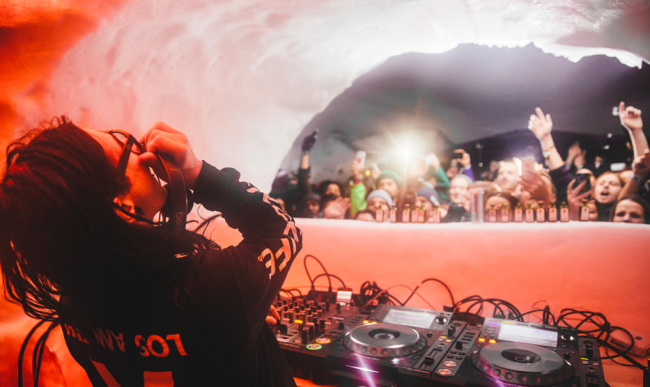 Image courtesy of Snowbombing Official Website
Date: Apr. 4 – 9, 2016
Location: Mayrhofen, Austria
Website: http://www.snowbombing.com/
Youtube: Snowbombing 2016 Trailer
Feat. Artists: Andy C, Bastille, The Prodigy
When we think of music festivals, we think of having it somewhere warm, on a green grass or somewhere deserted or literally a desert, and it's just you know comfortable.  But then there's snowbombing, which as you can guess, is a music festival on a wintery location.  Mayrhofen, the location of the festival, plays host to this festival for a week long and invites festival-goers to an assortment of electronic music, skiing, boarding, and spa on mountain top stages or performances in sky high igloos.  Although the weather may be quite chilling when you are there, you will be heated up by the adrenaline of pumping music.
Sonar (Barcelona)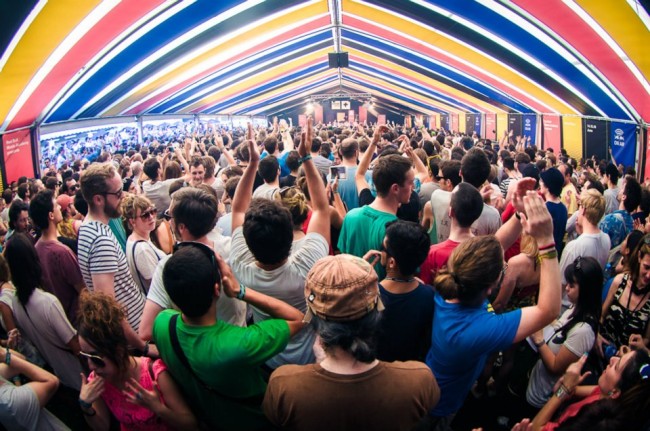 Image courtesy of Welcome to Barcelona blog
Date: Jun. 16 – 18, 2016
Location: Barcelona, Spain
Website: https://sonar.es/en/2016/
Youtube: Sonar 2016 – 8 Hours
Feat. Artists: New Order, Fatboy Slim, Skepta
Why are all the good festivals in Barcelona?  Sonar is a brilliant music festival notable for getting a familiar and unique set of names as their performers while demonstrating amazing capabilities in their audio-visual effects and installations, it's no wonder why they are ranked as one of the must go to music festivals in the whole of Europe.  Founded in 1994, it was already noted for its brilliance of its multimedia art that accompanied its music.  Past performers included Daft Punk, Kraftwerk, and Roger Sanchez.
Splendour In The Grass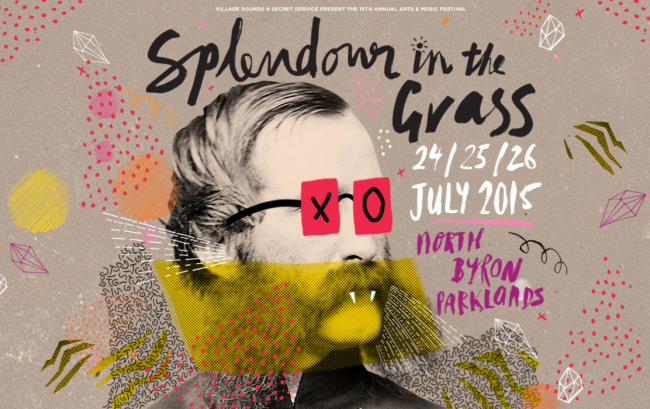 Image Courtesy Of Splendour In The Grass Official Website
Date: Sometime at end of Jul. 2016
Location: Byron Bay, Australia
Website: http://splendourinthegrass.com/
Youtube: Splendour In The Grass 2014 – Day 2
Feat. Artists: N/A
For your information, this image is for 2015 and not 2016!  Apparently not much information is available for 2016 from them, so we probably have to wait.  However, what we do know of is that it's a grassy venue in Australia with big and up and coming local and international acts.  Also, it's got an outdoor art installation for all you creative people, but but but… there's more!  For the intellectual bunch of you, there are panels where they hold talks and workshops and discuss about intellectual things… sounds sexy right?  Haha.  They usually host rock, pop, and EDM acts.  With all that said, it's held in Australia, where you know, you can meet all them surfer dudes and gals.
Sziget Festival (Budapest)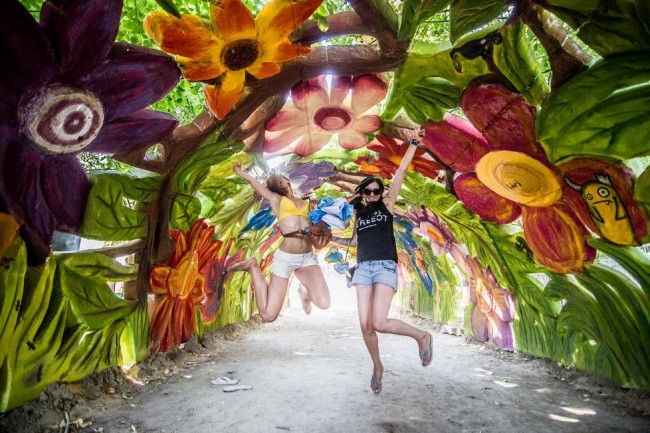 Image Courtesy Of Sziget Festival Official Website
Date: Aug. 10 – 17, 2016
Location: Budapest, Hungary
Website: http://szigetfestival.com/
Youtube: Official Aftermovie – Sziget 2015
Feat. Artists: Bloc Party, M83, Chvrches
Ok, this festival, is crazy.  I mean, the word crazy doesn't even properly describe this festival, it's like crazier than crazy.  OK, I guess that's why they called it Sziget.  Located on an island in the middle of Budapest, this European festival attracts 400,000 people all over the world and celebrates with over fifty venues with music genres across the board.  I'm talking about alternative rock, jazz, folk, metal… like anything you can think of.  Budapest is a city itself to behold, and there's no more excuse in holding yourself back to coming here anymore.
Conclusion
With over 16 music festivals recommended for you for this upcoming year, there is absolutely no excuse for you to not attend at least one.  Make it the perfect vacation by visiting the city and the music festival itself.  Who knows, you might just find your perfect musical taste or even more so, your perfect love right there.