If you've never been to Yellowstone, you would think that Grand Teton is one of the most incredible national parks in the world.  We went in early/middle October, right after Yellowstone.  To be honest, it's very hard to top Yellowstone, but Grand Teton by itself is magnificent to go to regardless and should be included as part of your Yellowstone trip.  While most blogs might advise two days to visit Grand Teton, we managed to do it one day at a comfortable pace.
Grand Teton encompasses mountain ranges, pristine lakes, valleys, rivers, open skies, alpine terrains, and if you're lucky beautiful wildlife.  In Grand Teton, your itinerary should be almost like a loop.
If you are coming from Yellowstone, unless you are already living south of Yellowstone, I highly recommend moving to an accommodation near Jackson so it's more convenient for you to reach Grand Teton.  For more information on Jackson, you can read Jackson Hole, The Affluent Town.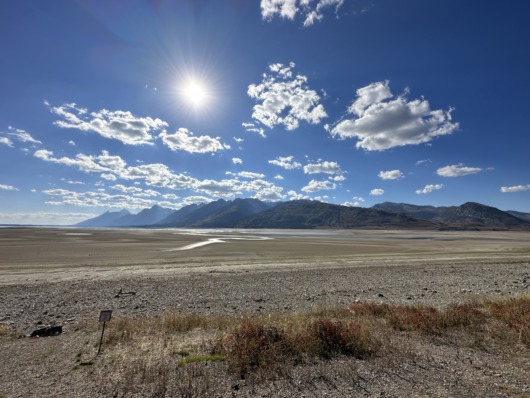 I forgot which stop this photo belongs, so I'm using it as a way to preview Grand Teton.  I think it's Potholes Turnout or Lower Willow Flats Overlook, although I'm not 100% certain. Continue reading Grand Teton – One Day Visit Itinerary