Got a bit of dough to throw around?  Want to impress your girlfriend/boyfriend?  Want some motivation in your life?  Look no further.  I've provided ten accommodations from Airbnb from around the world that will guarantee to make your wallet thinner.  I selected these accommodations based on pricing, uniqueness, and feel… some of the accommodations I saw, as expensive as they were, didn't seem very "luxurious" and felt too "homey" for me.  I set out to find accommodations that define luxury.
Important Update (Nov. 8, 2022): Upon trying to repair the broken images on this page, I realize that 9 out of the 10 Airbnb links redirected you to their homepage airbnb.com, presumably because the original airbnbs aren't listed anymore.  I apologise if you have been brought here. But don't worry, I will be continuing to do top 10 airbnb places in different cities again soon.
[Phuket, Thailand] Super Lux. Laemson Villa 1, Phuket (Airbnb)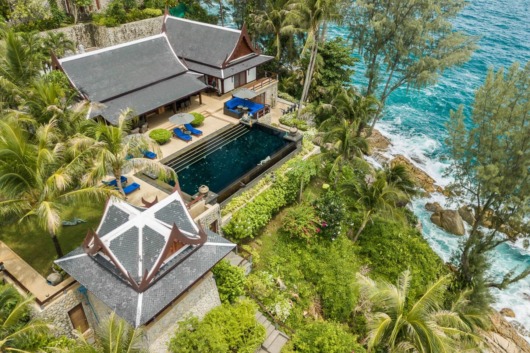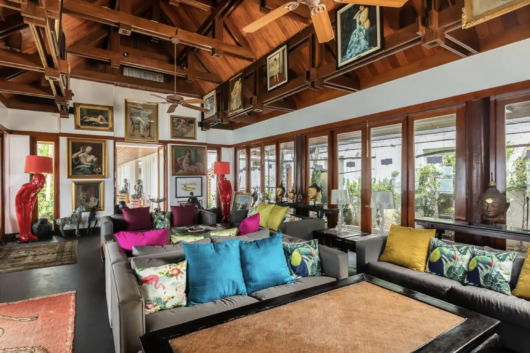 When you need a break from real life, you come to Phuket.  While Phuket offers an amazing array of foods (at unbelievably cheap prices) and beaches, the main attraction in Phuket is actually living in the amazing villas they have around the region.  And if you want to stay at where the French prime minister, the richest woman in Australia, and the one Middle Eastern prince had stayed before in Phuket, then this villa is for you.  6 staff members to assist you and a boat to rent… Click on the airbnb link to read more about it.
As you can probably tell, all the images from this post are from Airbnb and belong to the owners who uploaded them, and not me.  If you own these images and want the removed, please contact me.
*Originally published on Nov. 28, 2015